bobspirko.ca | Home | Canada Trips | US Trips | Hiking | Snowshoeing | MAP | About
Sawtooth Mountain (Attempt)
Near Beatty, Nevada
April 4, 2012
Dinah was pressing me to find a hike near Beatty so I came up with the idea of doing Sawtooth Mountain. Described in Zdon's Desert Summits, it sounded like a small, interesting peak. The route begins on a pass where a hike up a rough road leads to the base of the summit block. Here the climbing begins: "A rocky ridge leads directly to the high point, but it is much easier to contour right, following easy ledges to the summit."
I trusted the brief route description, but there were two surprises. First, we expected to park at the pass between Bullfrog Mountain and Sawtooth Mountain and hike up the 4x4 road, but instead we easily drove 2 km up the road in two-wheel drive in our rented Jeep Patriot. We parked below the mountain where the road looked too steep to drive for our vehicle.
Our other surprise was that there were no "easy ledges" on the right (east) side of the summit block. None that we could discern anyway. We managed to work our way along one ledge that narrowed to two feet at one point and was quite exposed, but admittedly the ground underfoot was flat and firm. We contoured to the other end of the summit block, but no easy way up to the summit presented itself.
I tried climbing a steep ledge but chickened out when it narrowed to a couple of feet: a fall here would have been fatal. Also it was very windy, and I worried about being blasted by a gust of wind at an inopportune time. I explored a few other sections on the east side but found no "easy ledges" so we turned back. I'm glad I didn't try continuing up the steep ledge for on our way down Sawtooth, the wind force suddenly doubled. It would have been risky to downclimb an exposed ledge in such strong winds. Although we didn't summit Sawtooth Mountain, the day wasn't a complete loss for Bullfrog Mountain lay close at hand. (See Bullfrog report for map)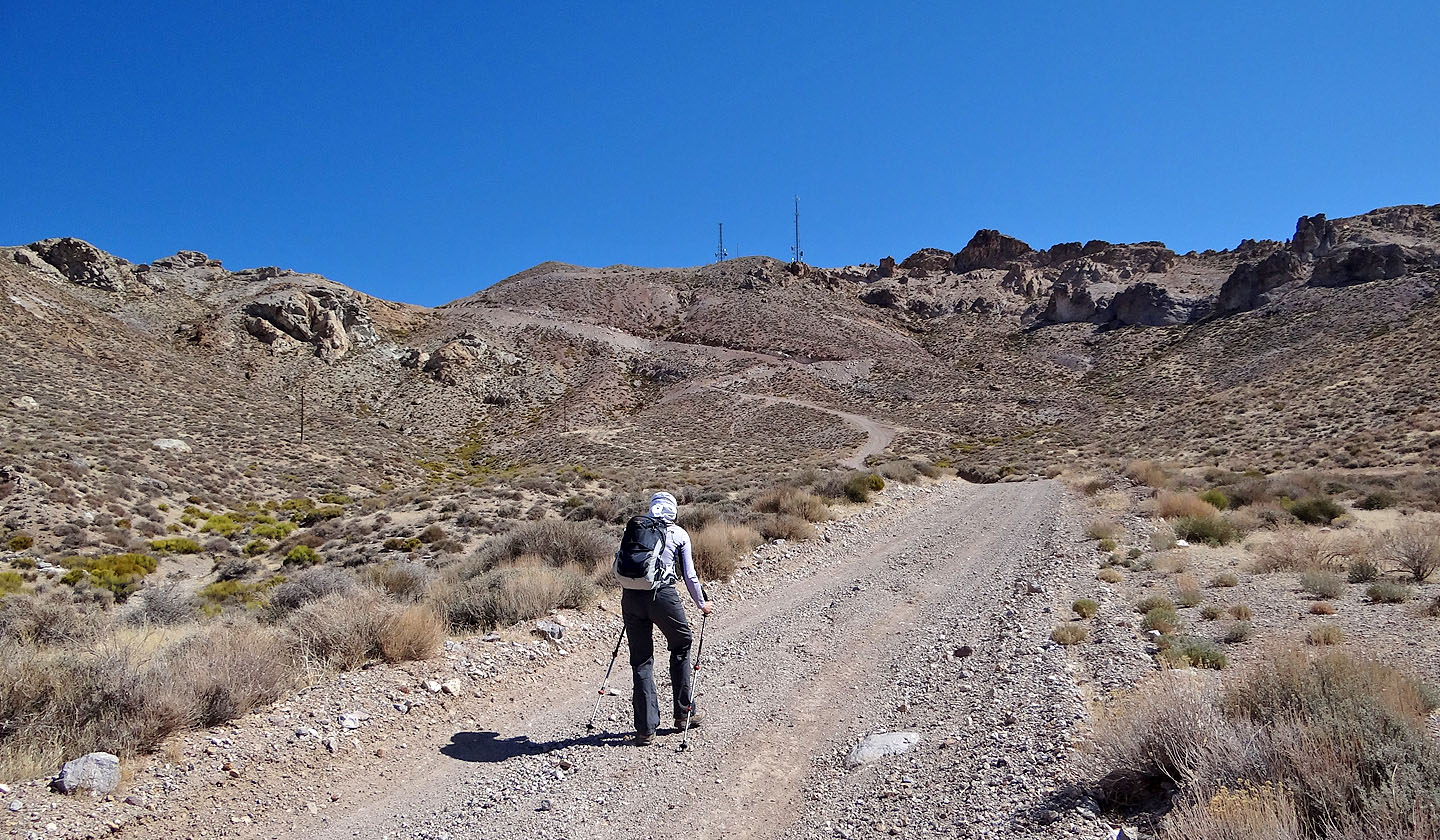 The road winds to the towers, but we'll soon leave it and hike more directly to the skyline ridge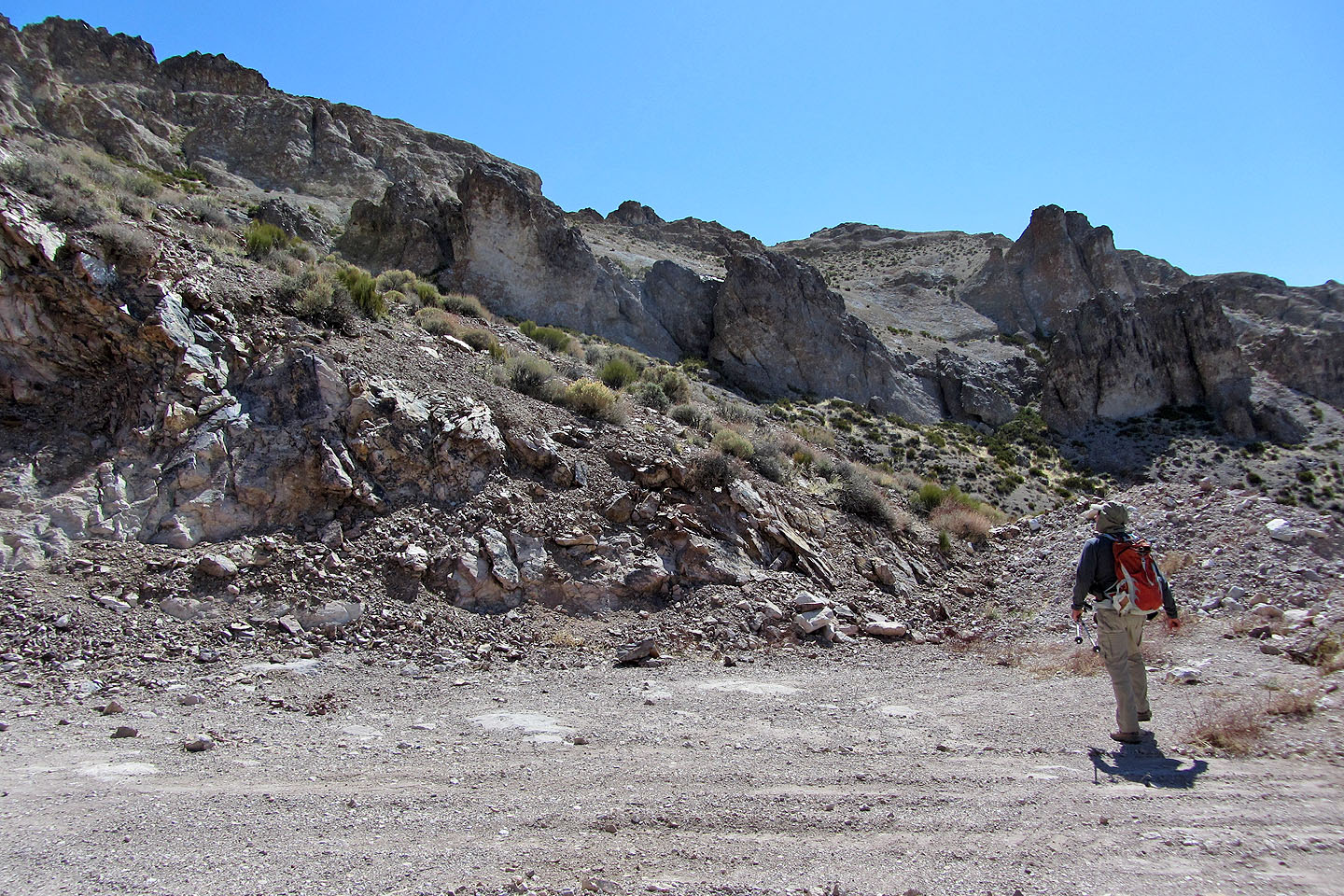 Looks like a good place to leave the road

Bullfrog Mountain in the centre

In a short time we were among some amazing rock formations which apparently gave rise to the name "Sawtooth Mountain"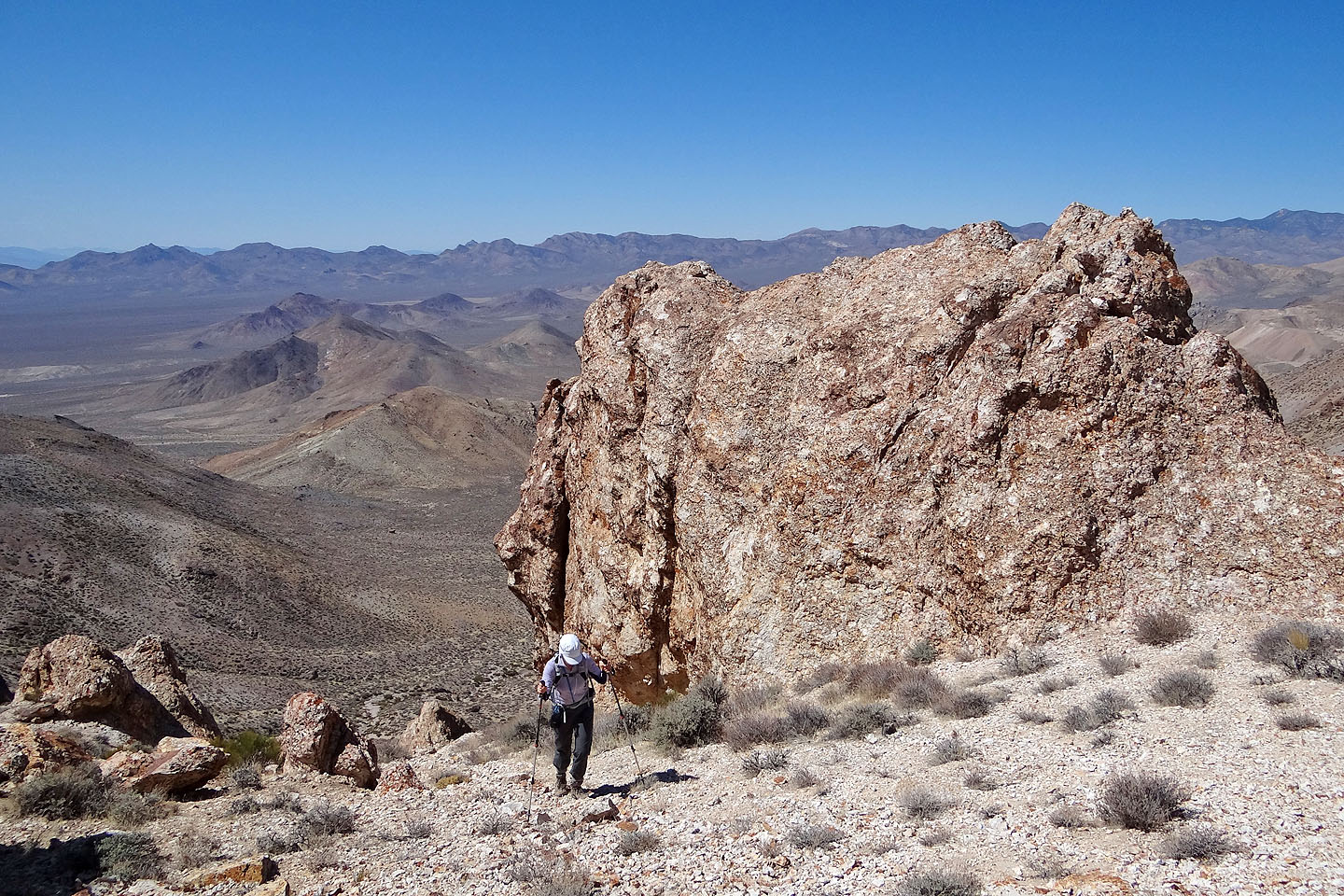 We're almost on the ridge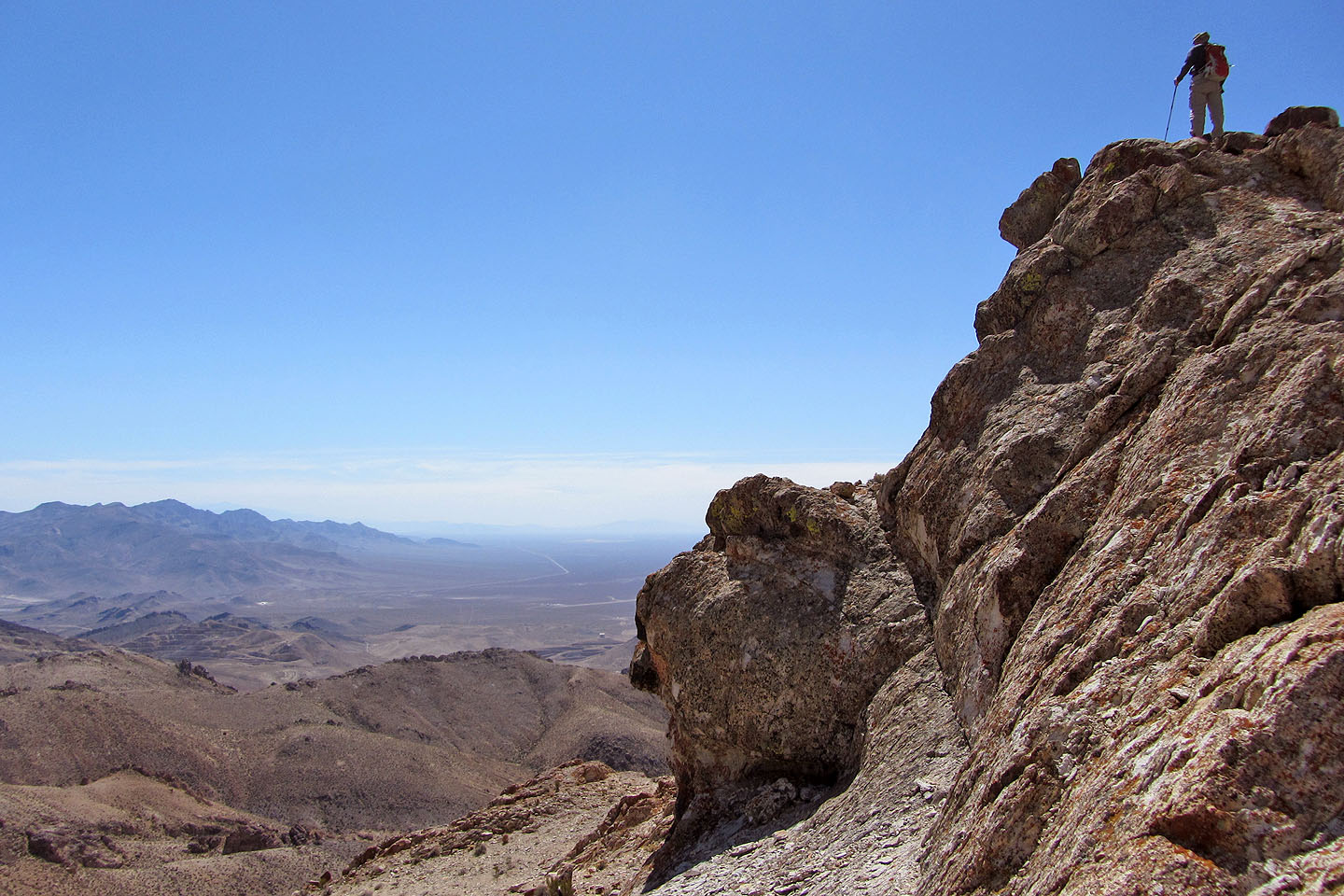 View to the southeast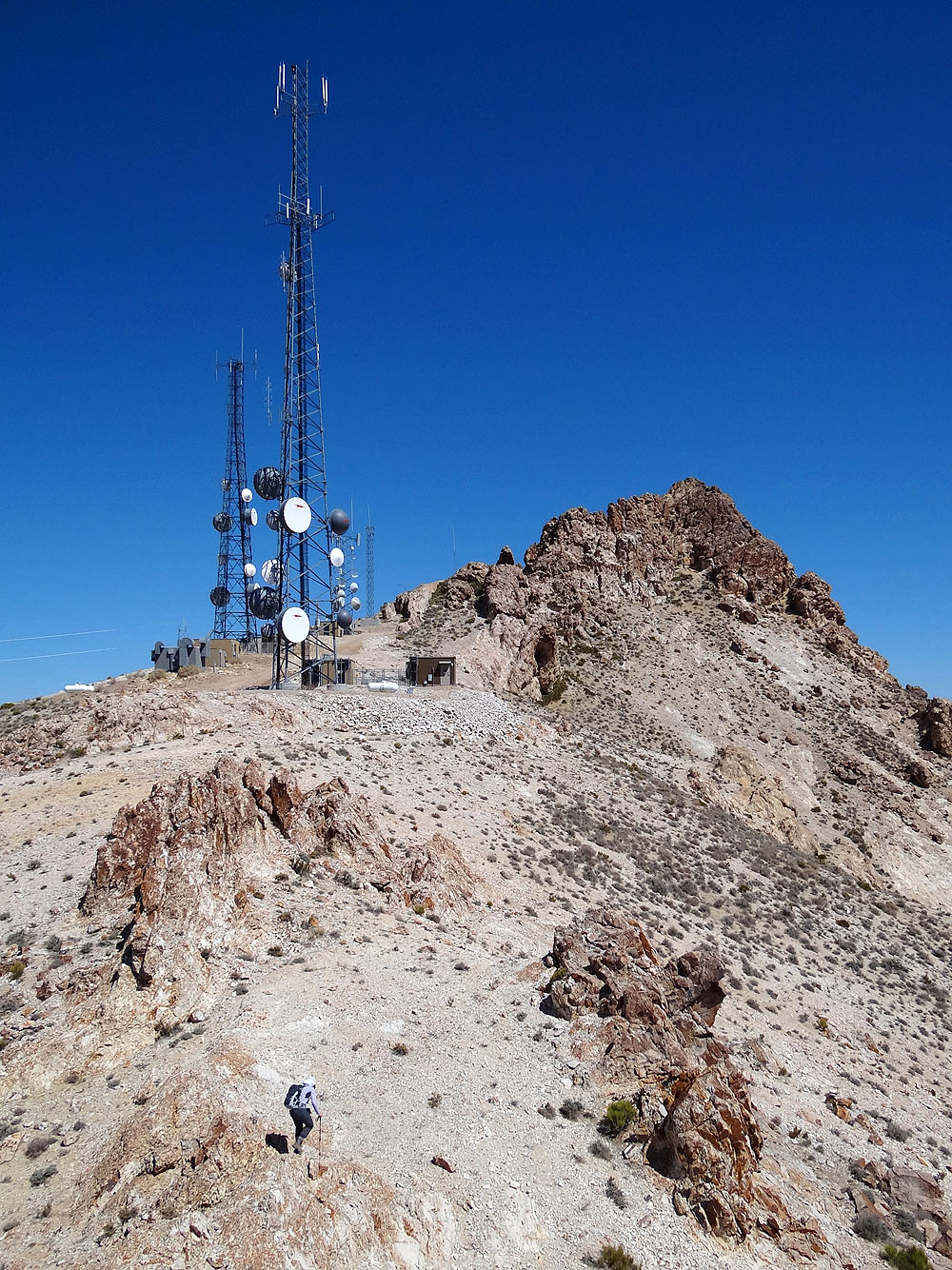 The summit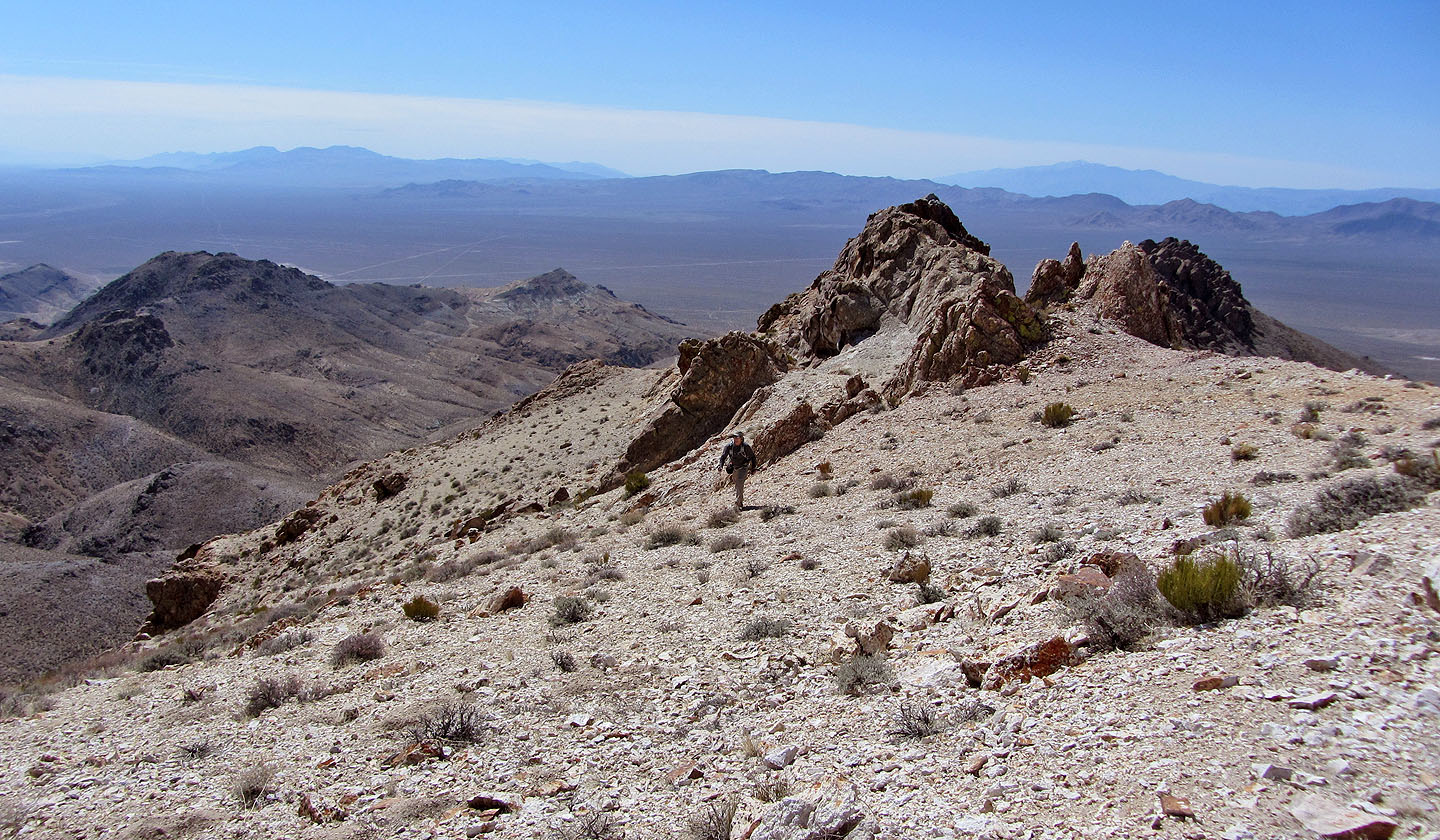 Looking back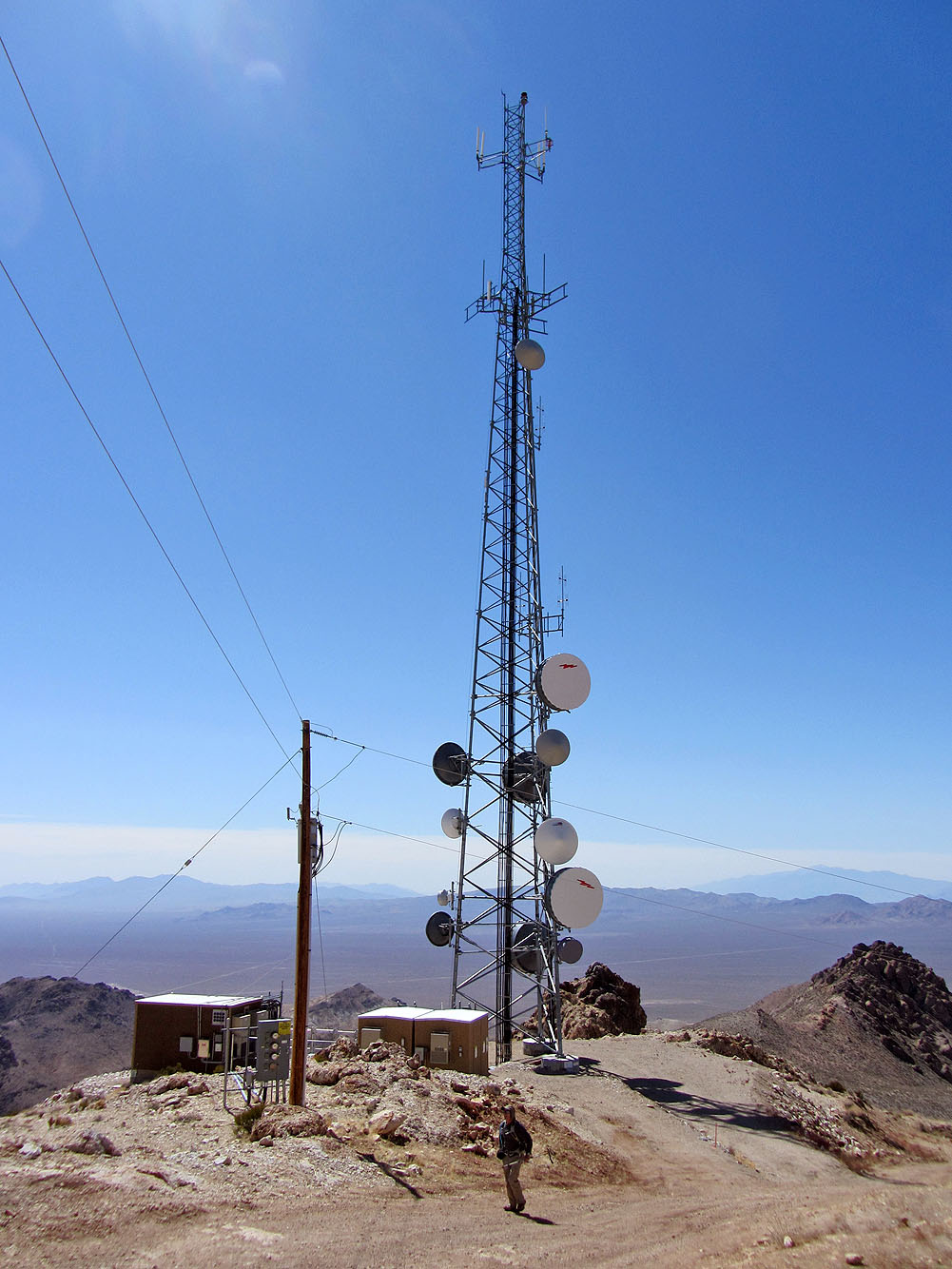 Passing beneath one of the towers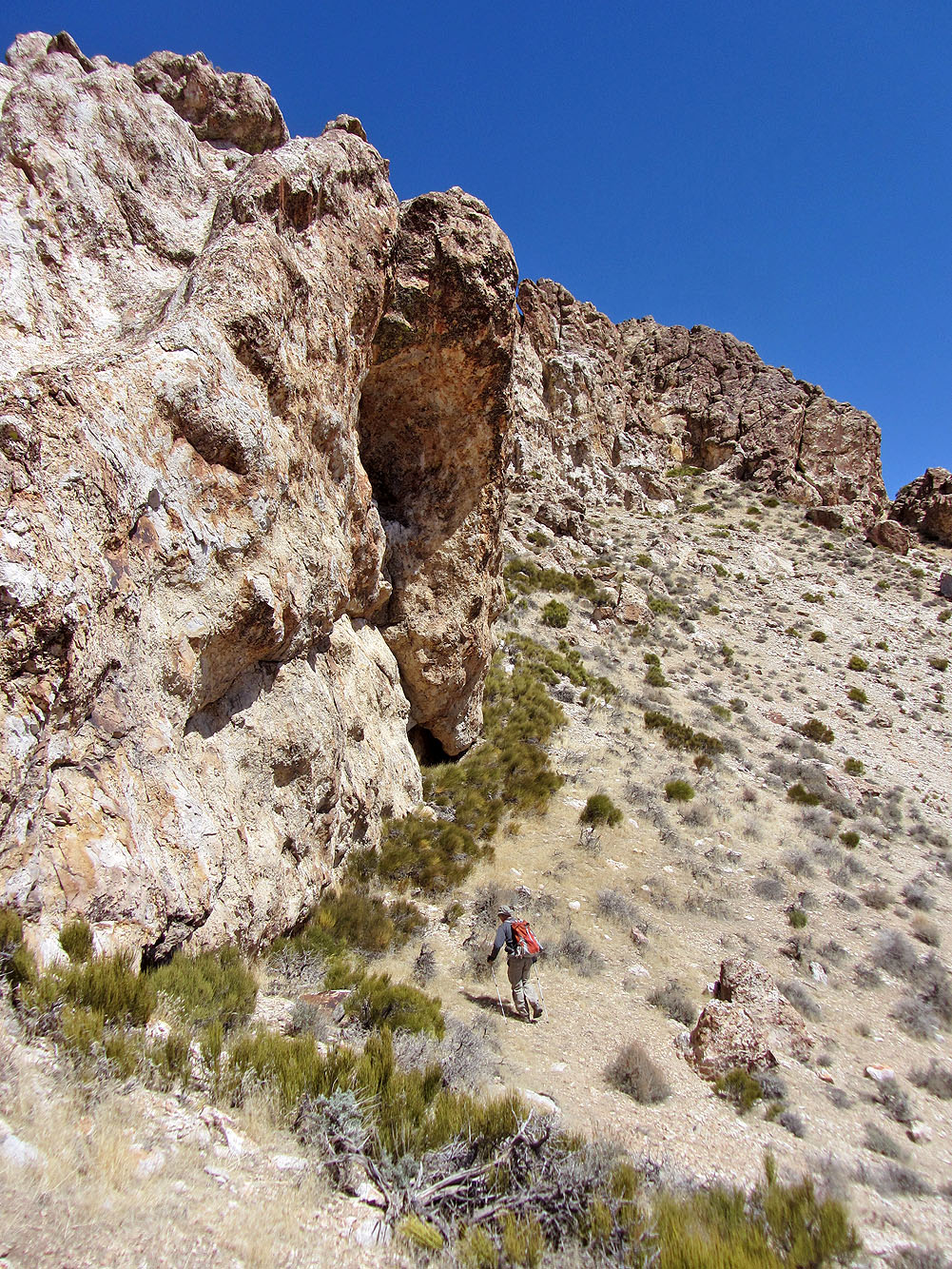 Traversing the east slope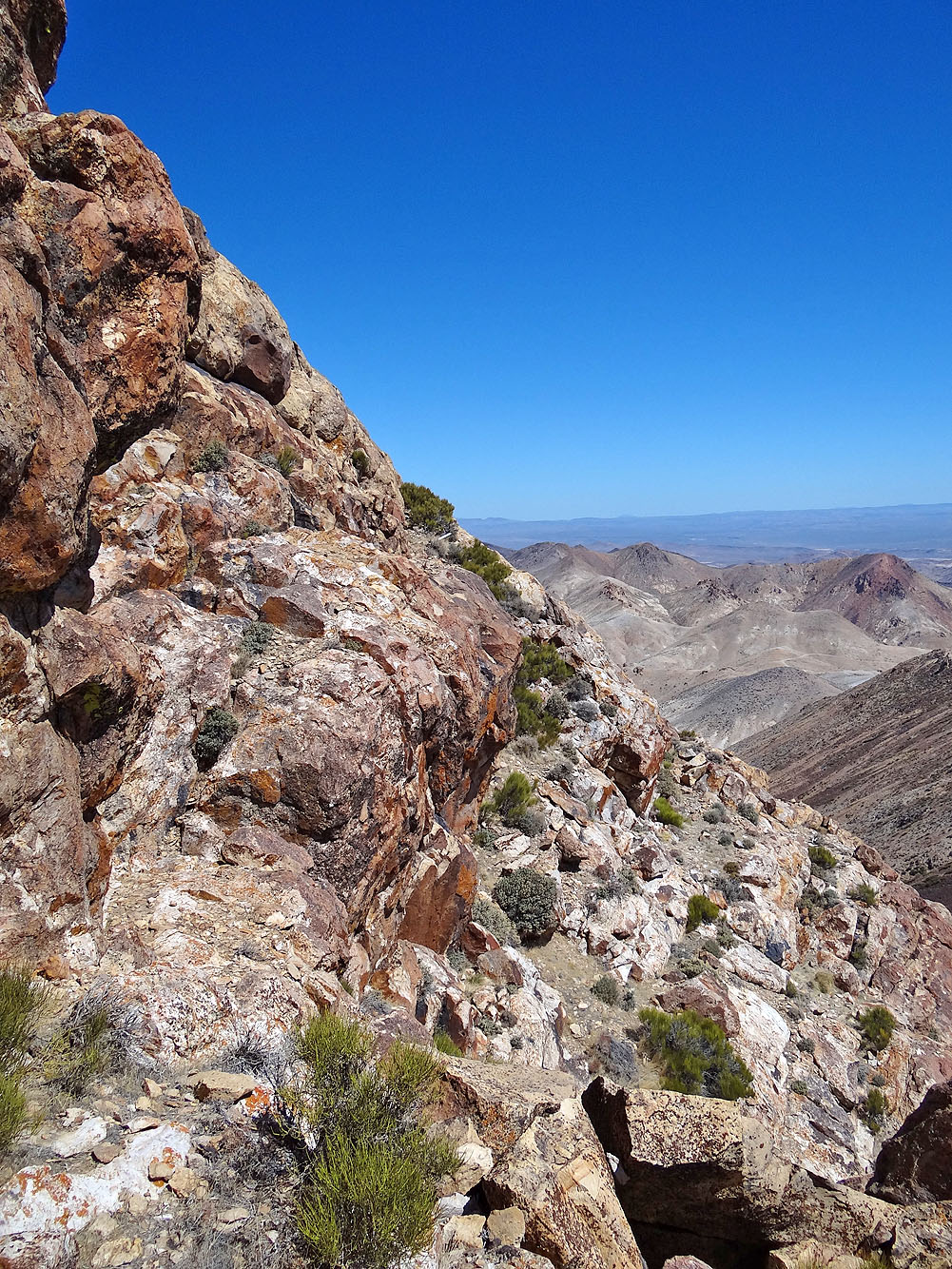 We found few "easy ledges" but many uneasy edges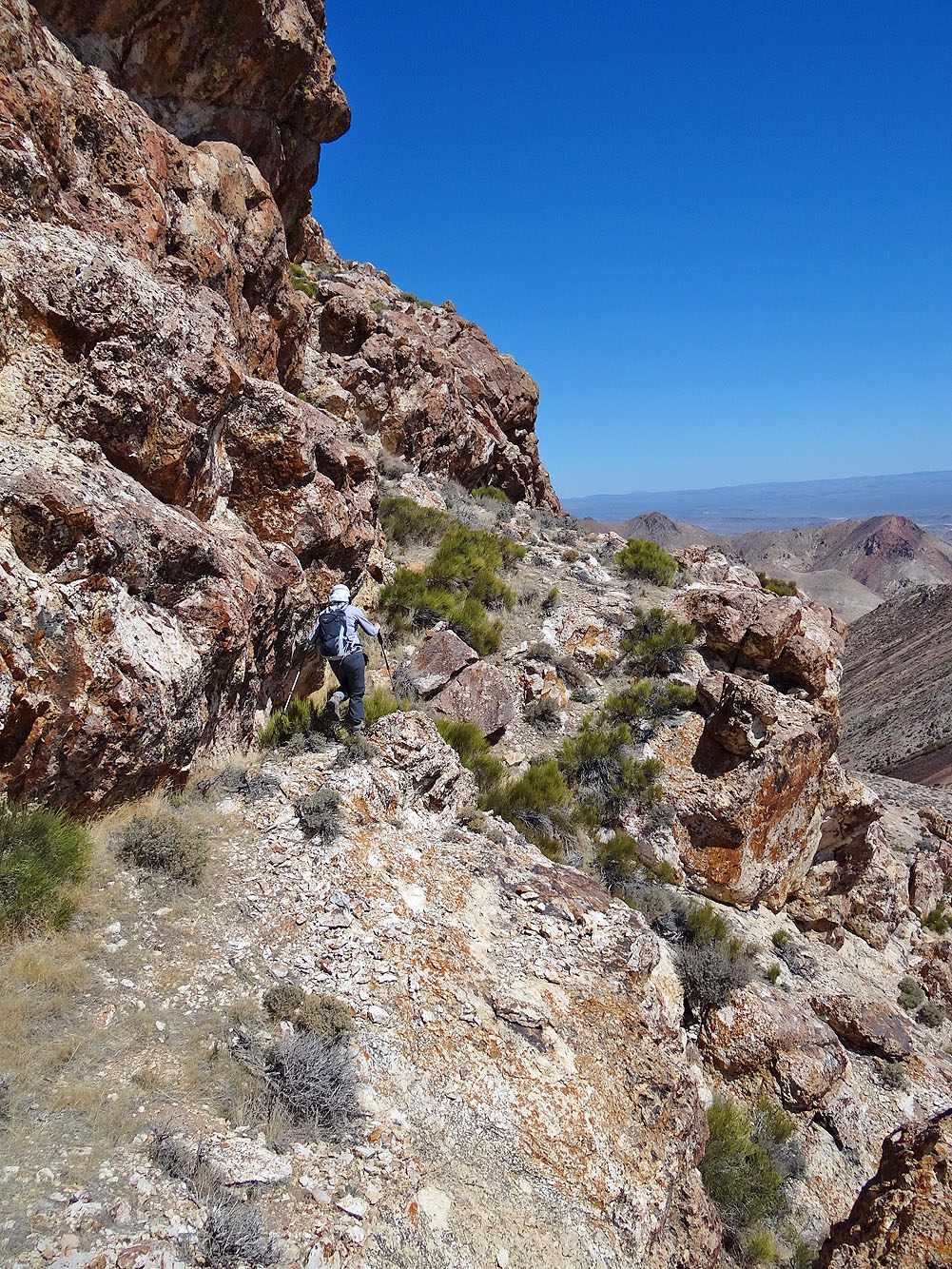 Hiking along the first ledge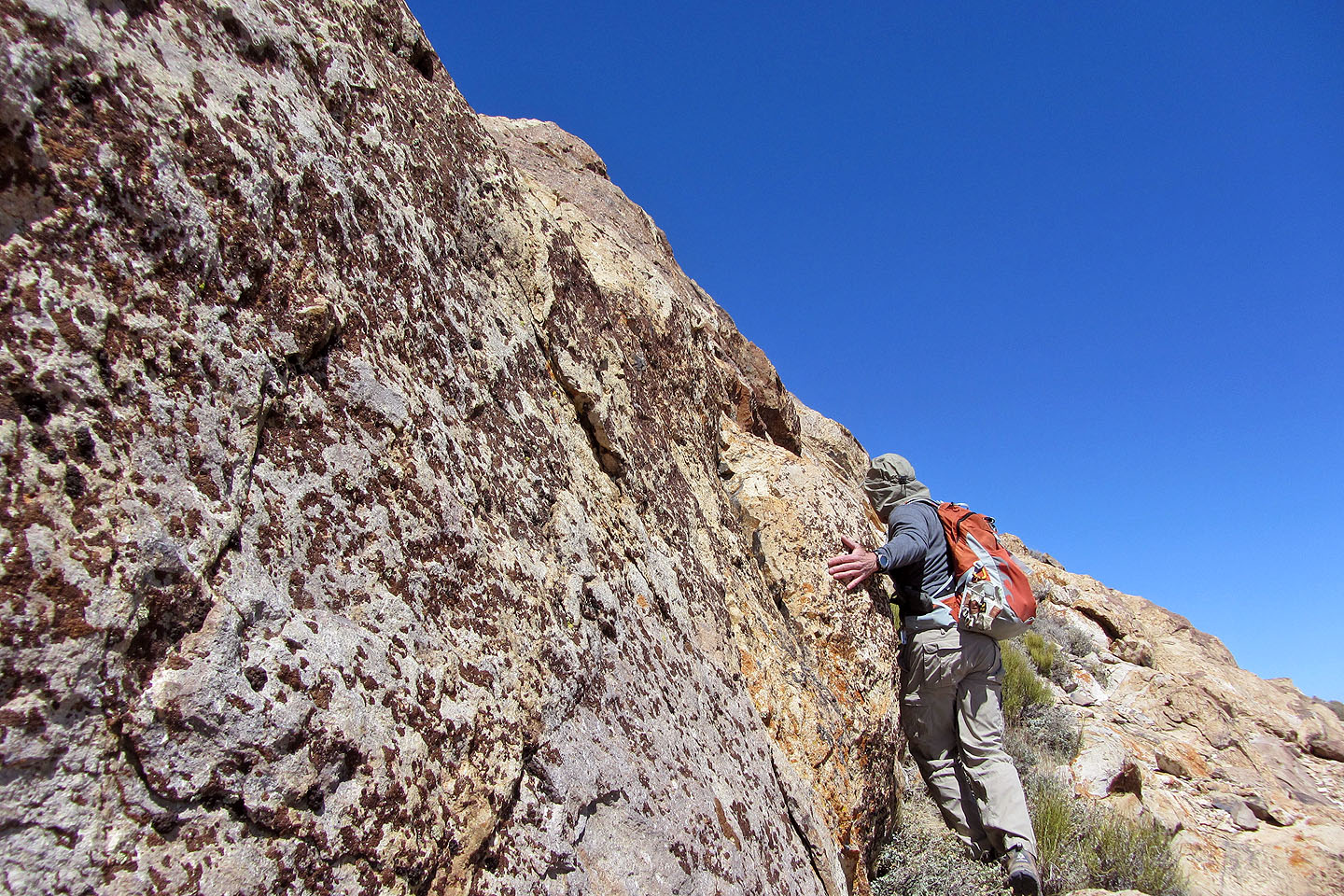 The ledge narrows with a big drop on my right, but the footing was solid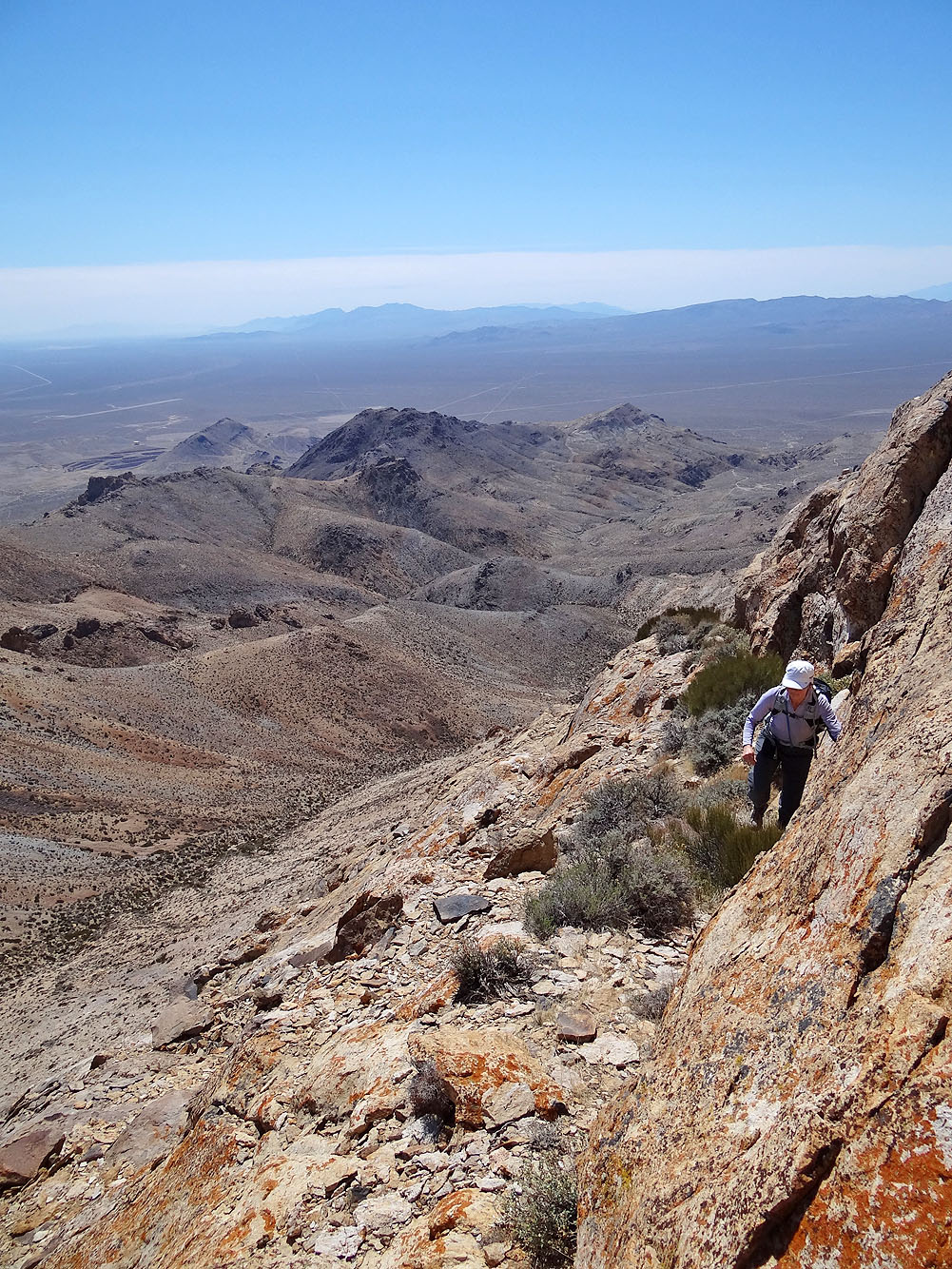 Dinah followed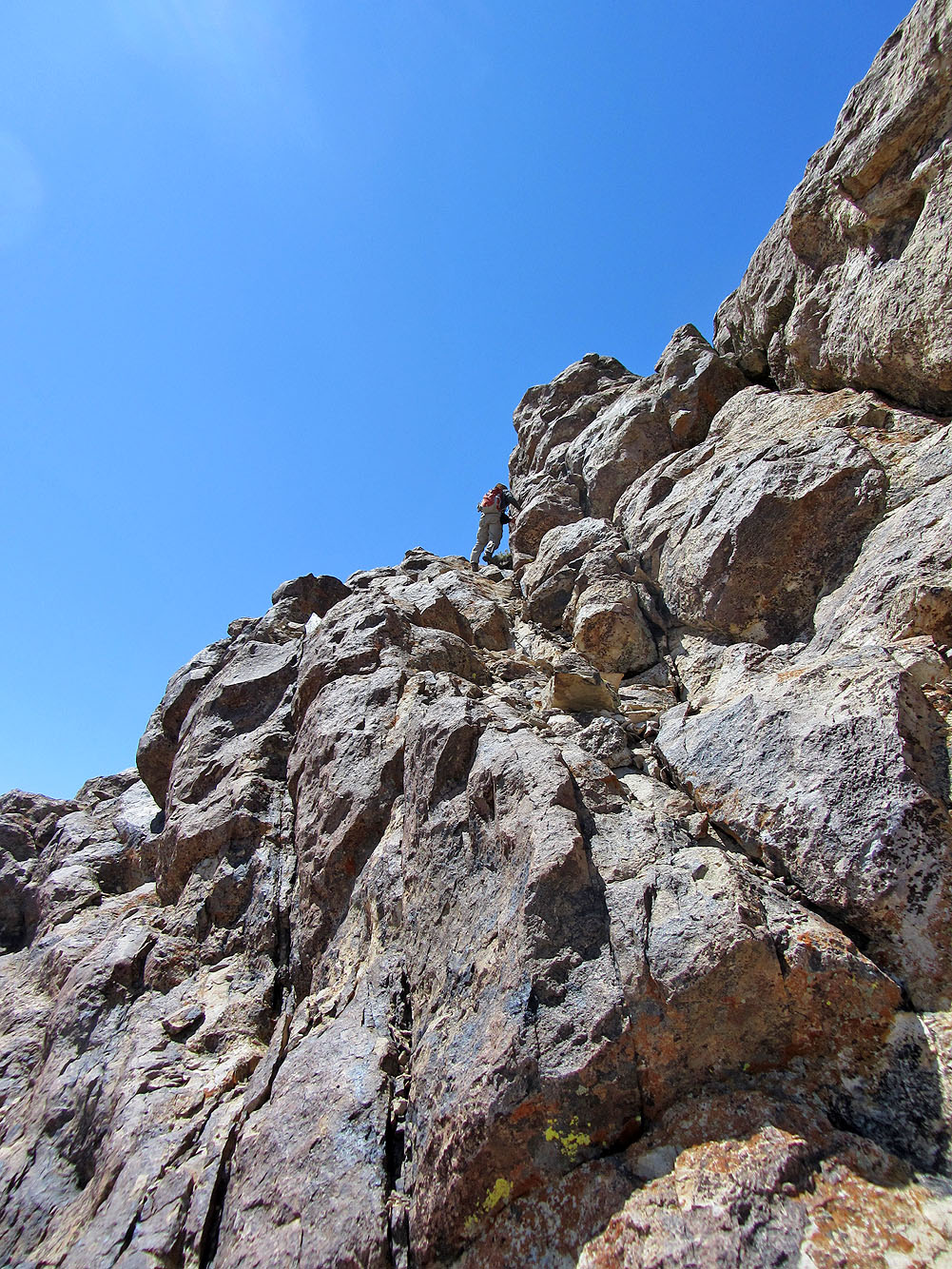 I started up this steep ledge but turned back when it narrowed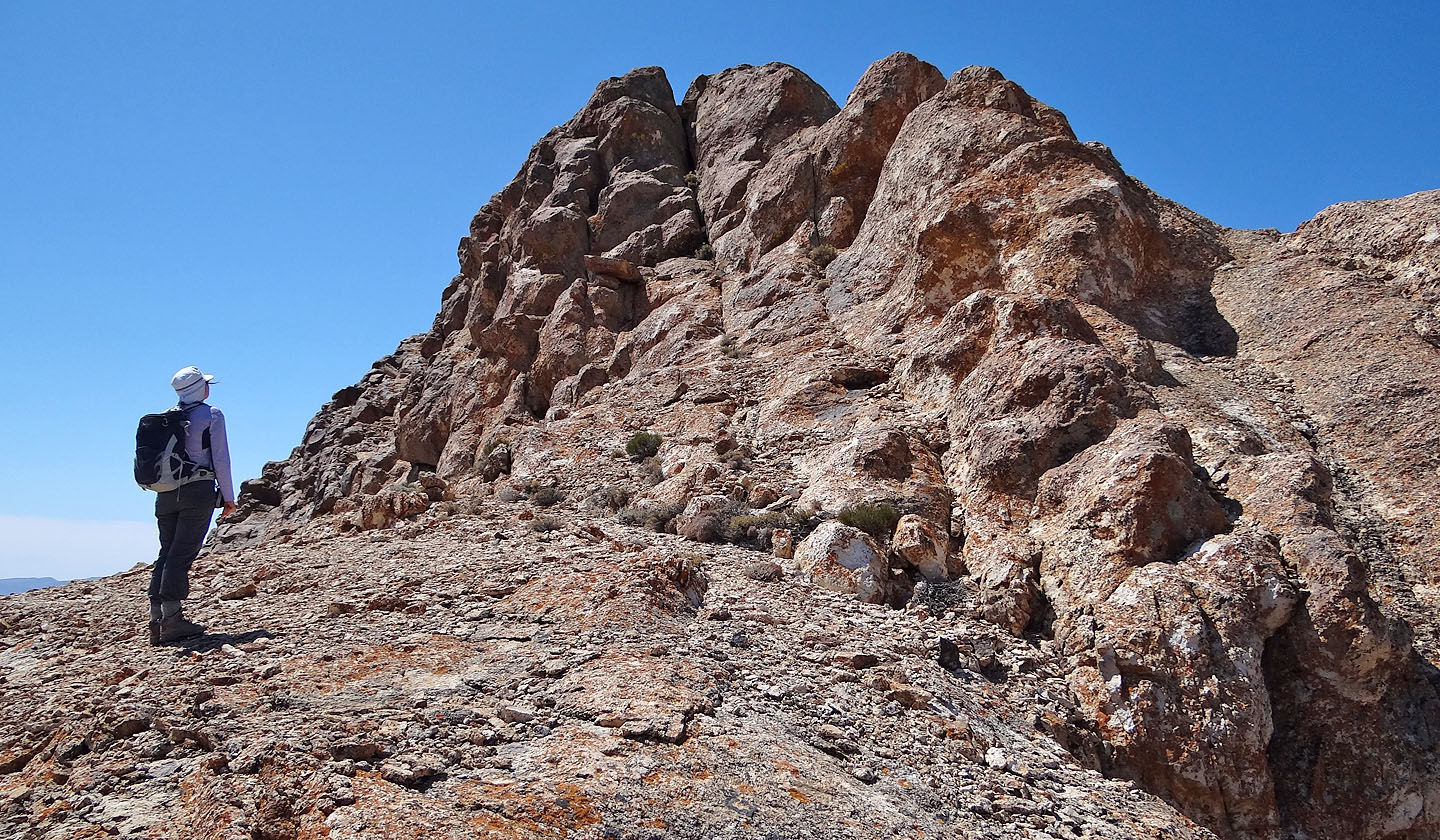 We traversed to the other end of the mountain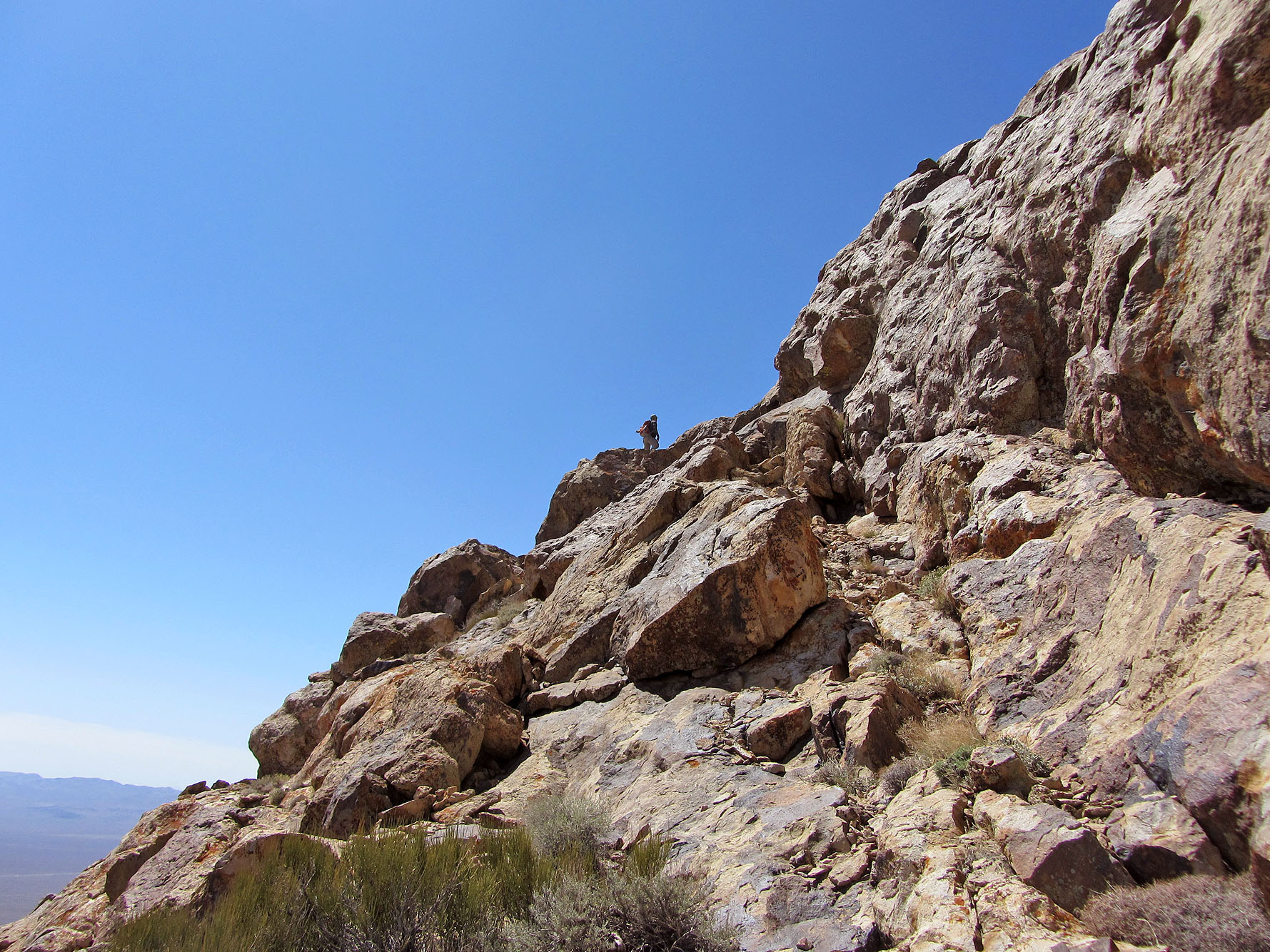 I tried another ledge but it ended in steep rock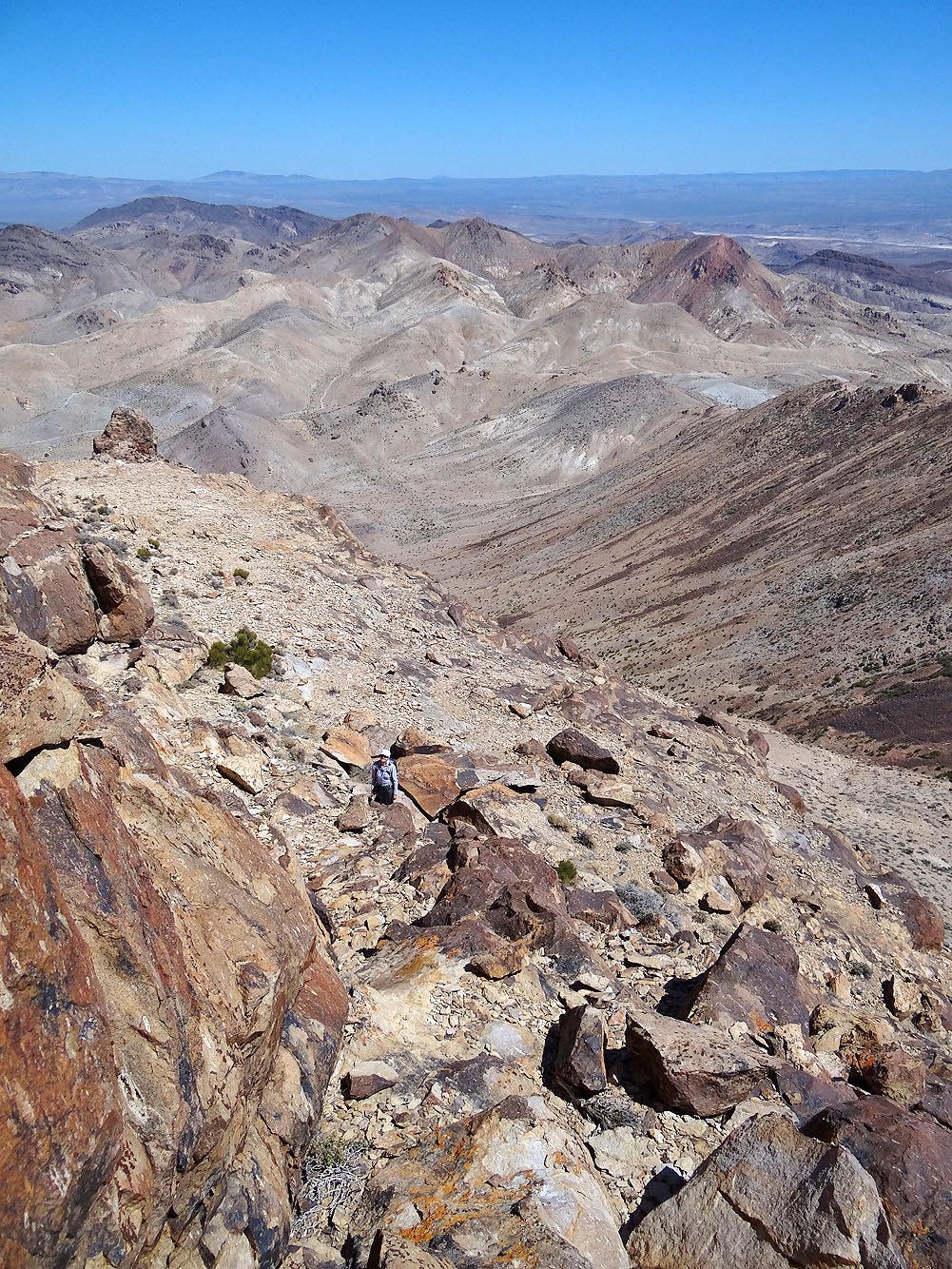 Looking back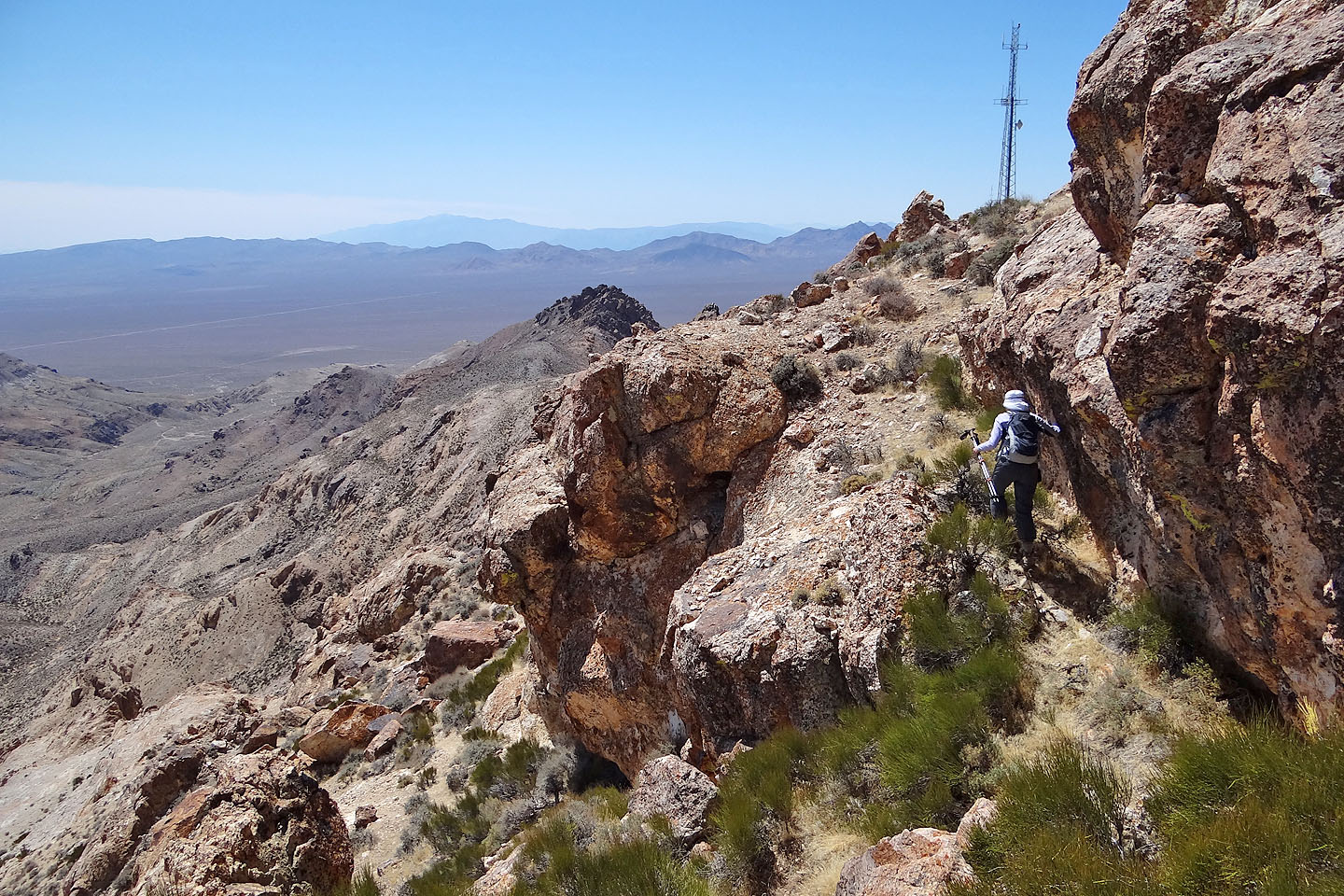 Heading back to the towers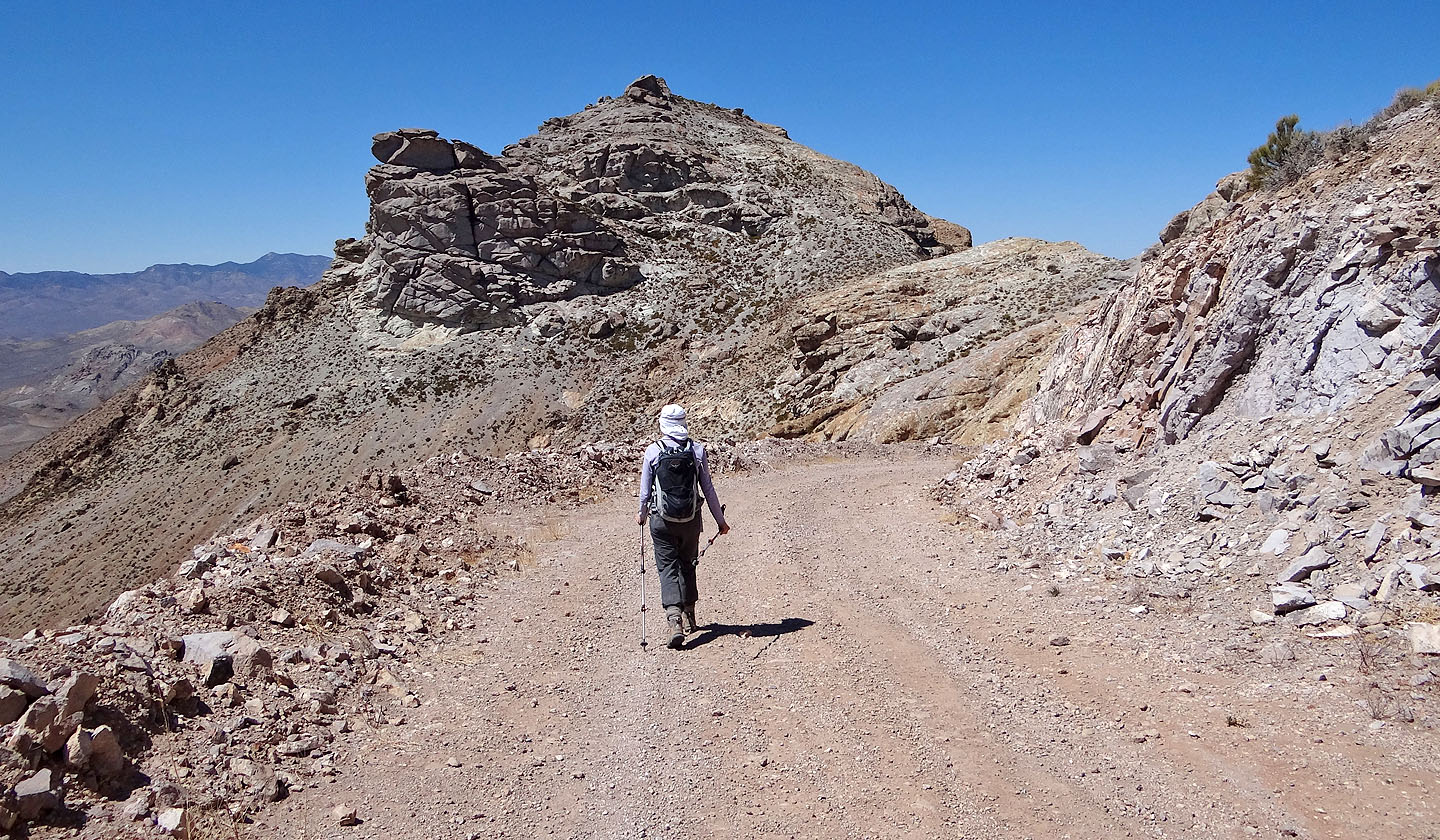 Going back down the road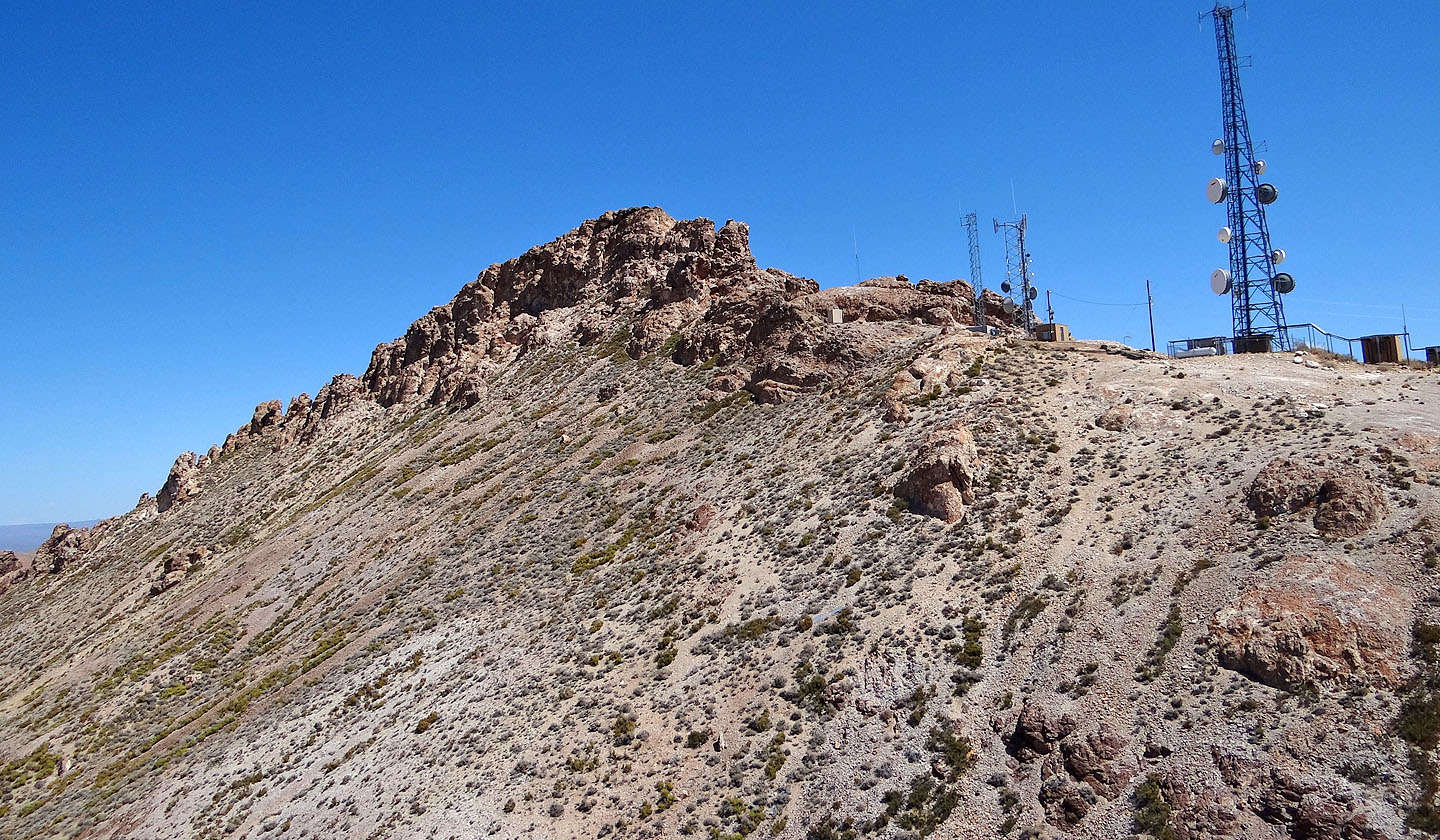 Looking back at the summit block