bobspirko.ca | Home | Canada Trips | US Trips | Hiking | Snowshoeing | MAP | About

Little Summerlin
Red Rock Canyon NCA, Nevada
January 21, 2014
Distance: 6.2 km (3.9 mi)
Cumulative Elevation Gain: 255 m (837 ft)
When Dinah asked to take the rental car so she could visit Red Rock Casino, I asked her to drop me off at Red Rock Canyon National Conservation Area so I could hike up a small peak. While Dinah was gambling, I would be scrambling (of the two ventures, mine was more successful.)
The peak I had in mind has no name, but since it lies east of Summerlin Peak, I'll call it "Little Summerlin." It uses the same trailhead as Summerlin Peak, a picnic area on Cliff Shadows Drive. The peak can be ascended directly, going north along the ridge, but on my ascent, I skirted its west flank before I started climbing. Although the peak is rife with cliff bands, these can be easily circumvented except for the summit: it was like a row of shark's teeth. I wasn't comfortable trying to stand on top of any of the sharp points, nor was I certain which one was the highest point. Even so, I think I managed to get within two vertical feet of the top where I took a panorama.
I didn't descend the same way but followed the ridge down to the desert flats. Although I spent over three hours on my trip, it can be done in a short amount of time. A few days later, I raced up Little Summerlin in 40 minutes. I returned to retrieve my camera tripod which I had left on the summit.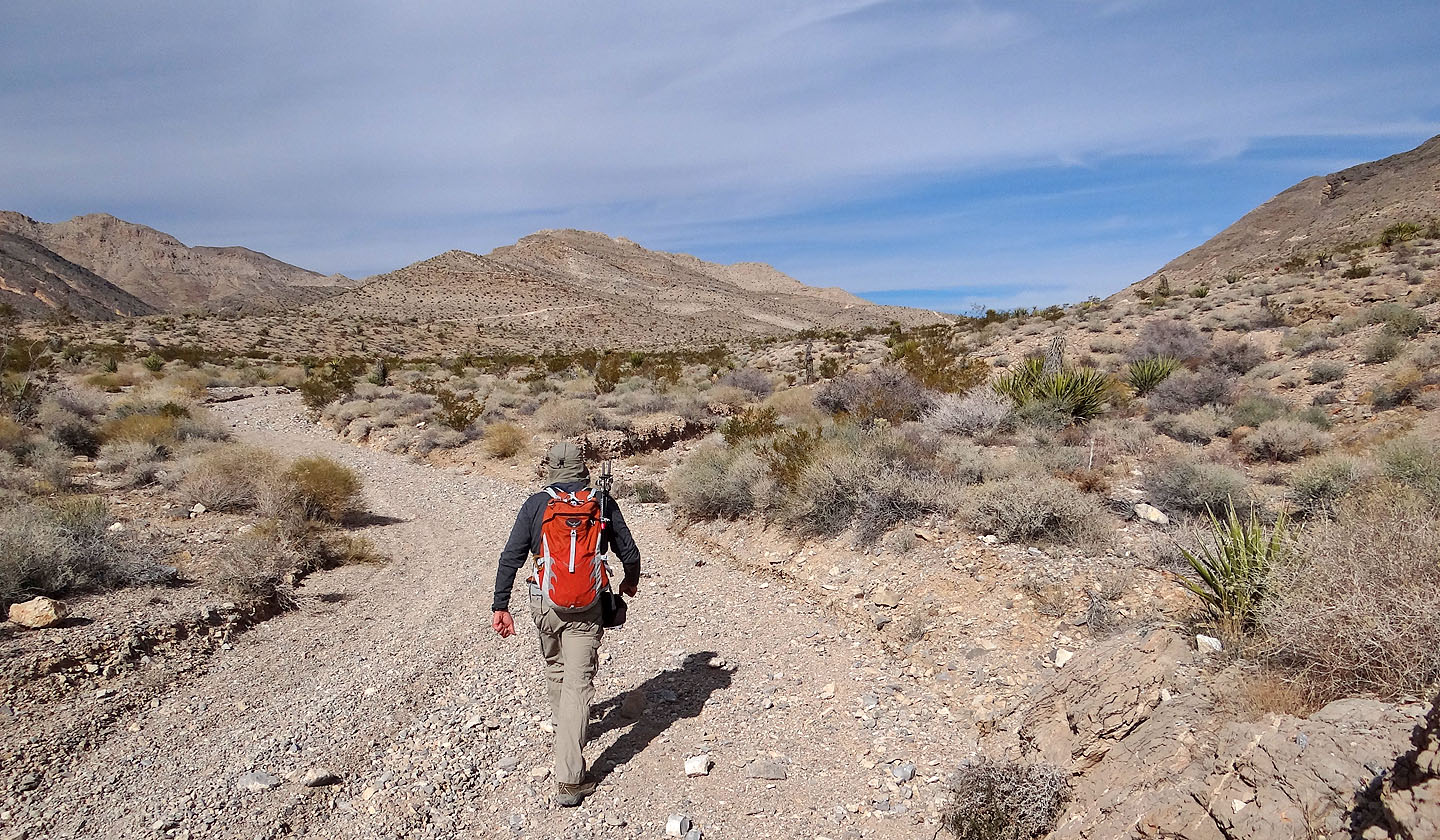 Little Summerlin ahead

Ahead is a wash l took and a cave I inspected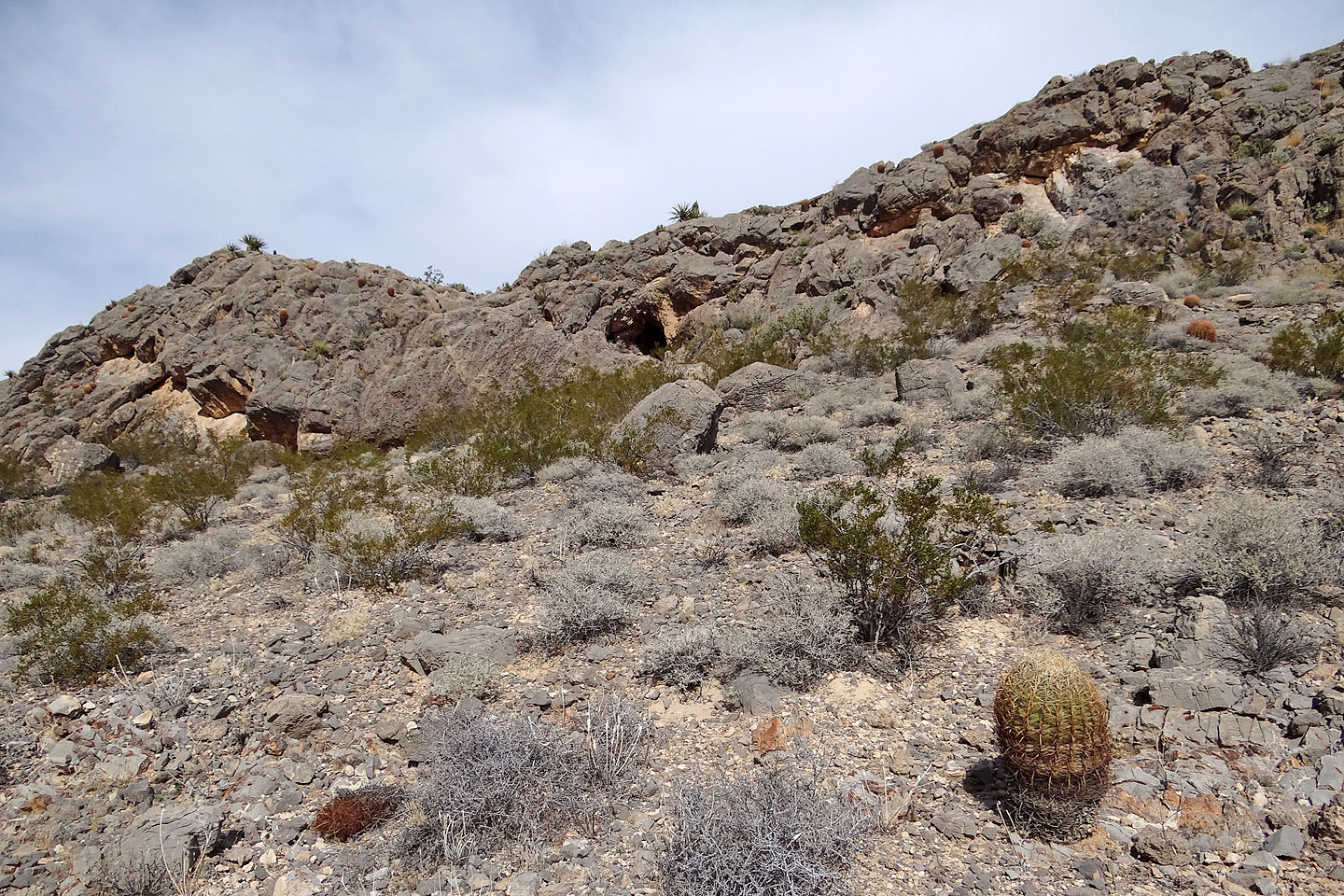 Closer look at the cave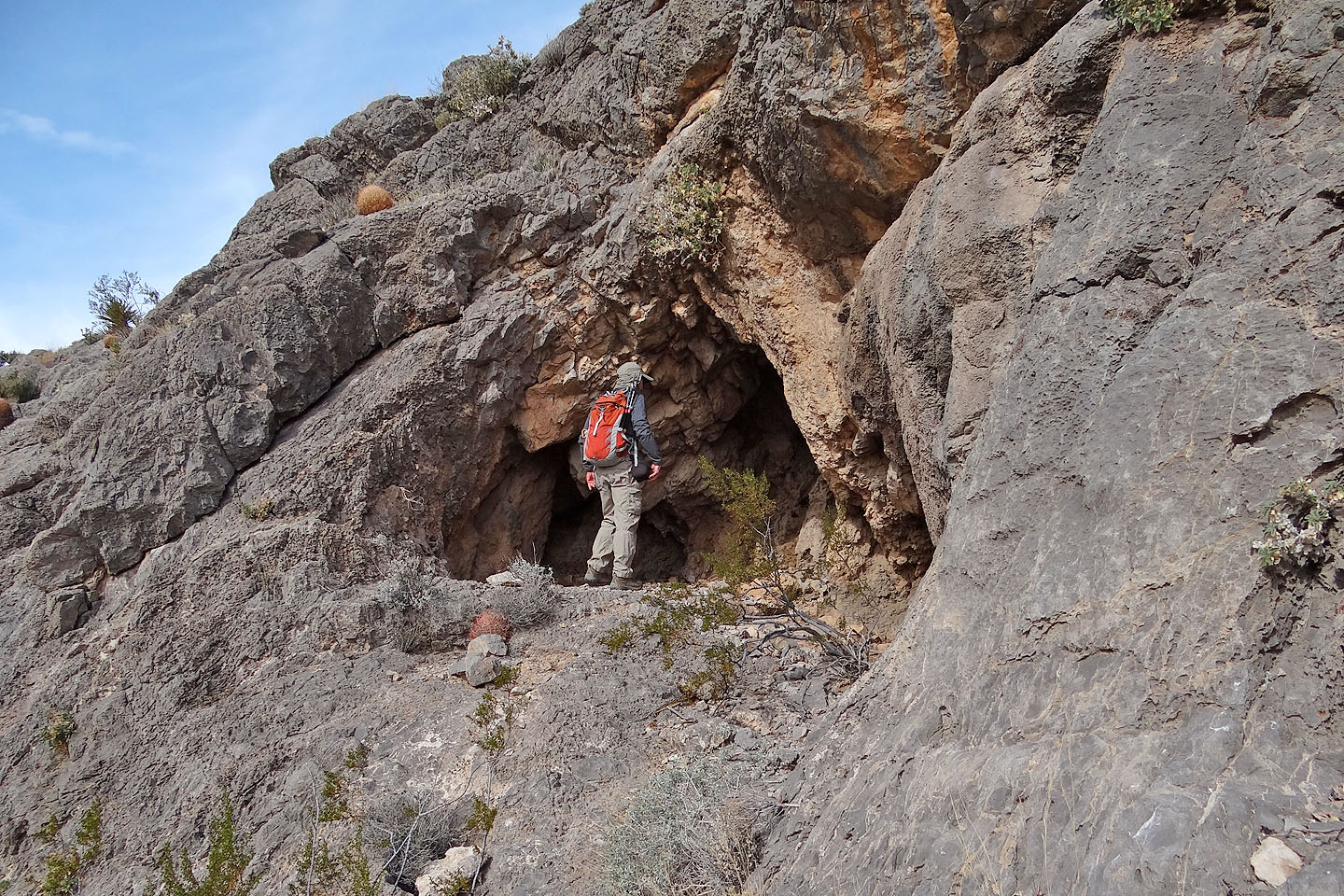 The cave has a large opening but doesn't extend deep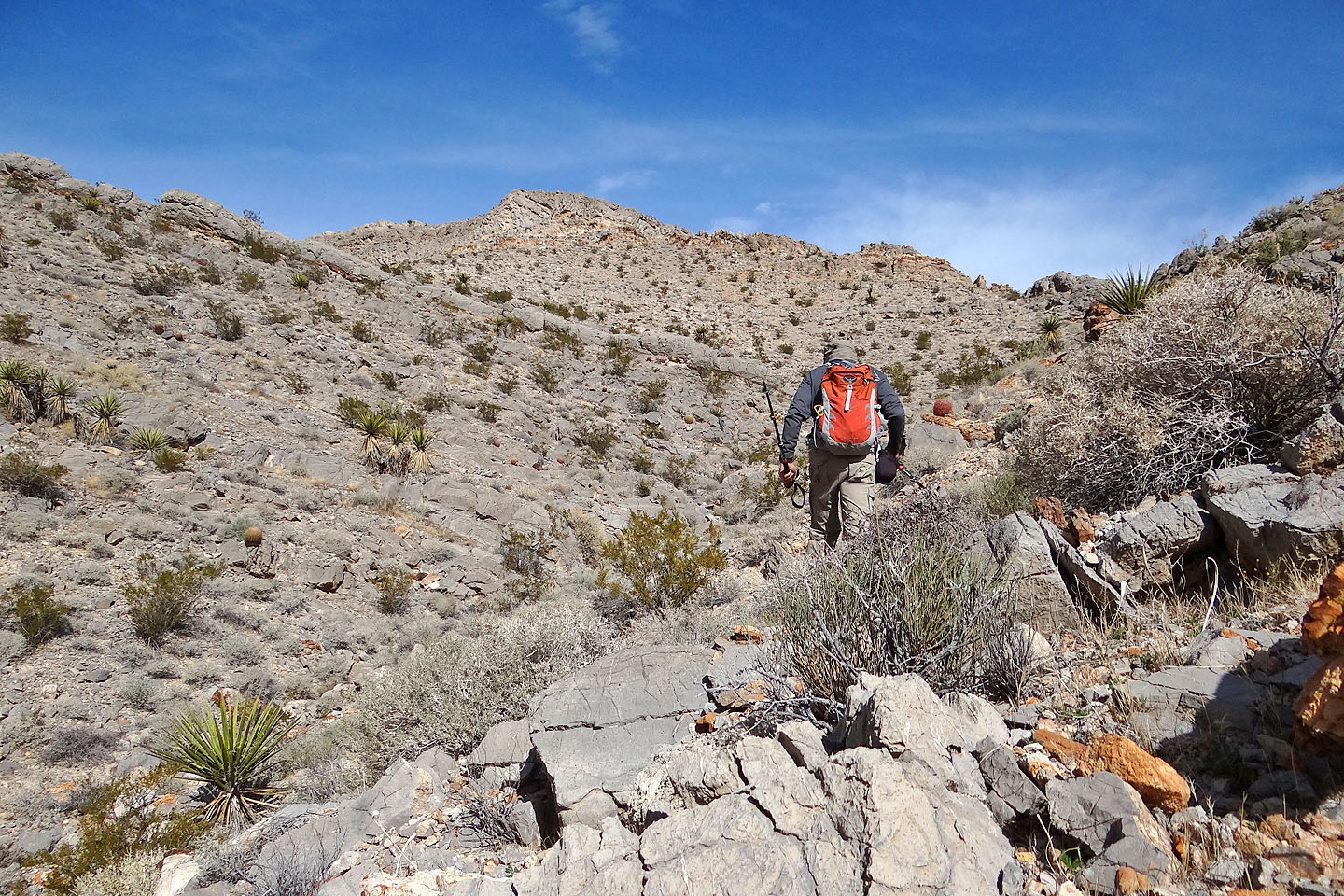 Starting up the wash. I kept right to quickly gain the ridge.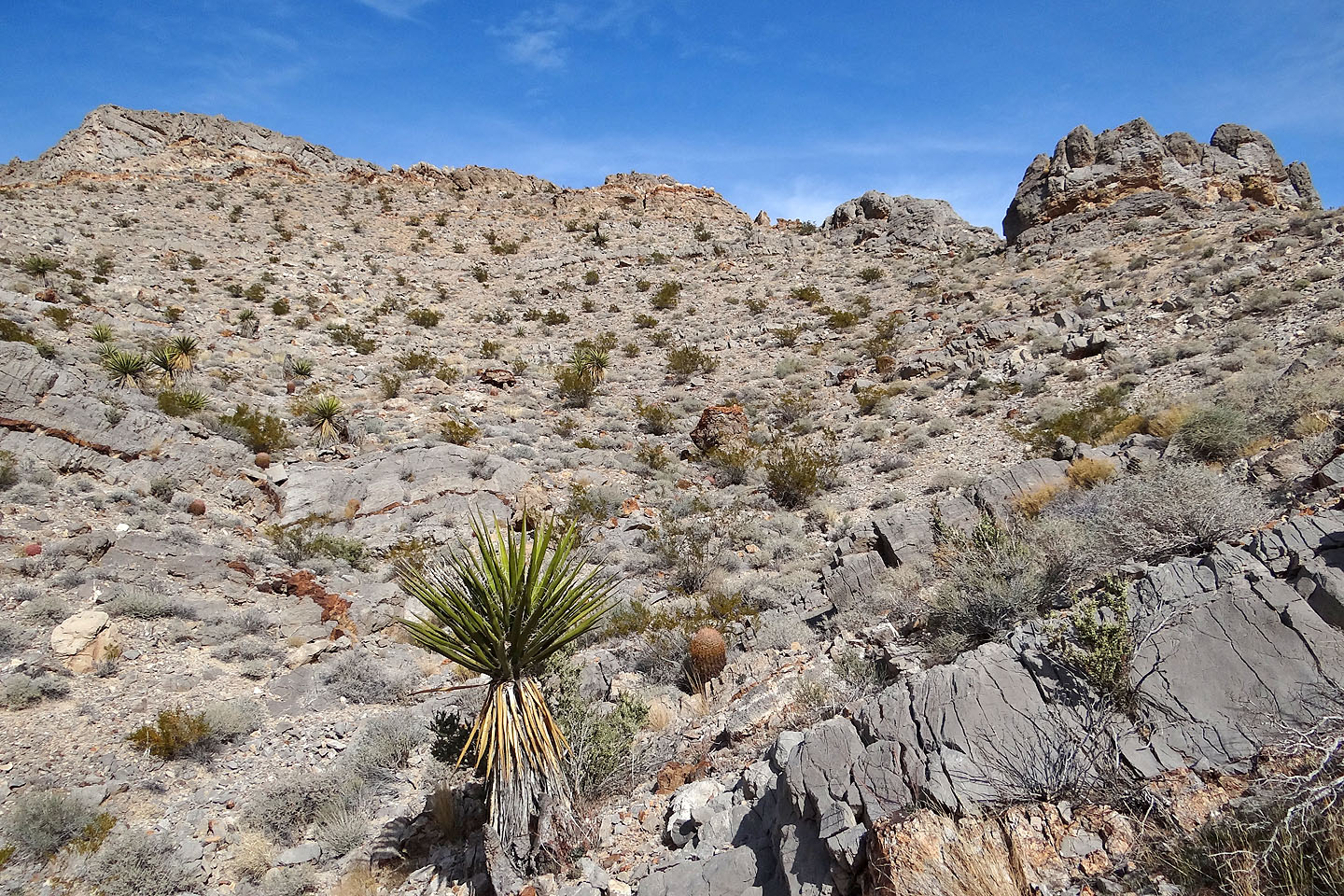 I had to make my way around cliff bands and limestone outcrops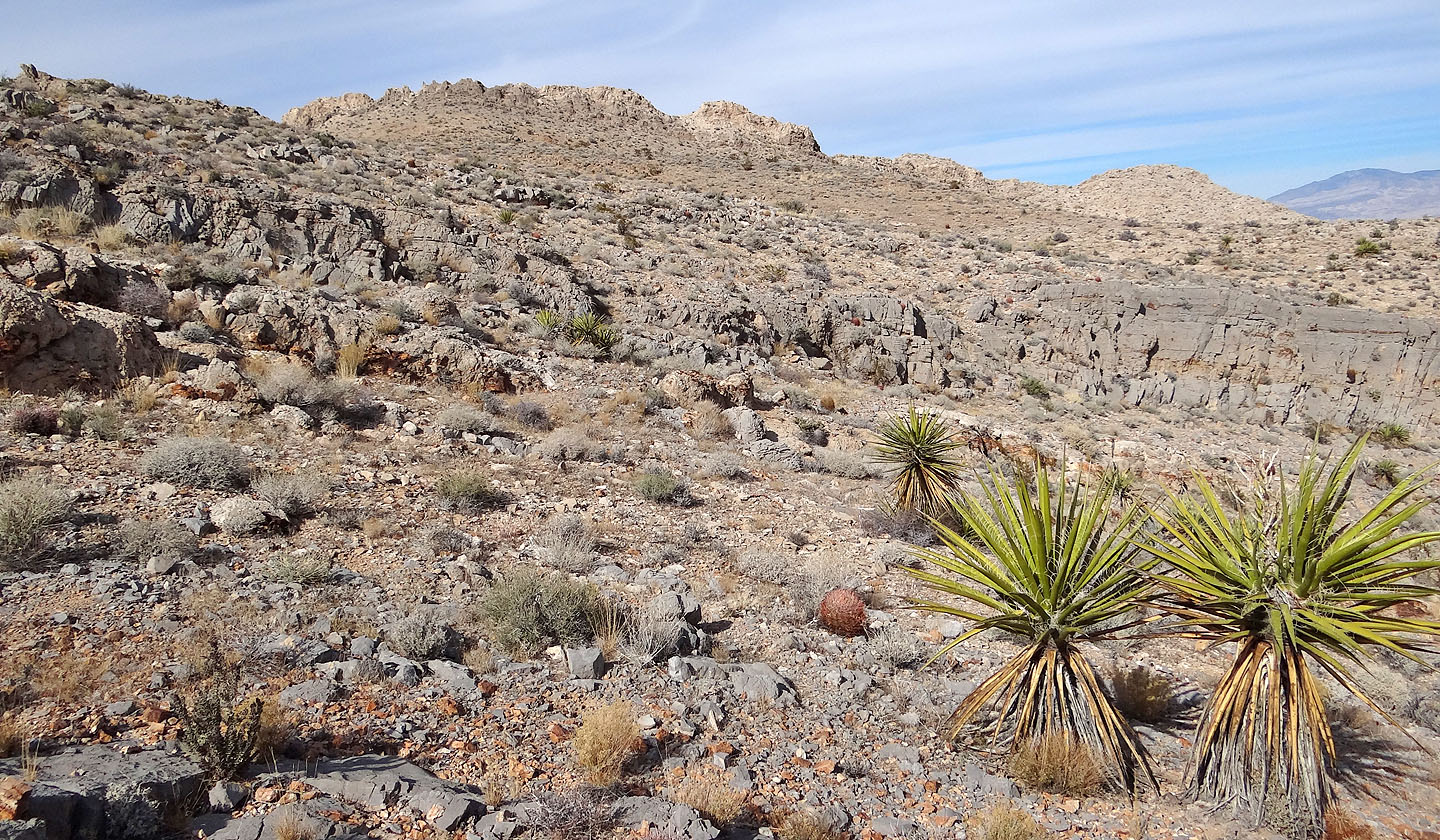 After gaining the ridge, the summit comes into view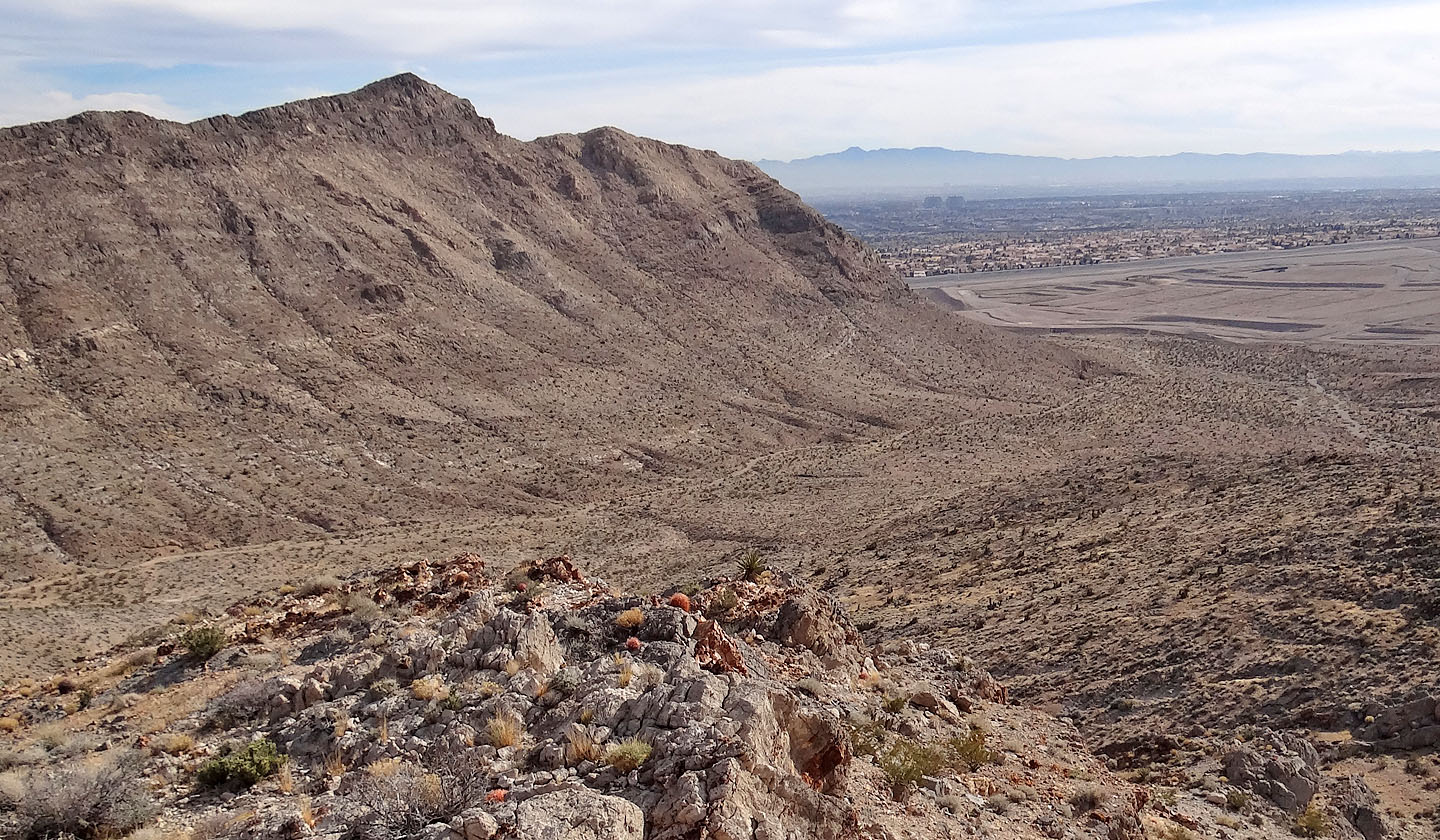 Cheyenne Mountain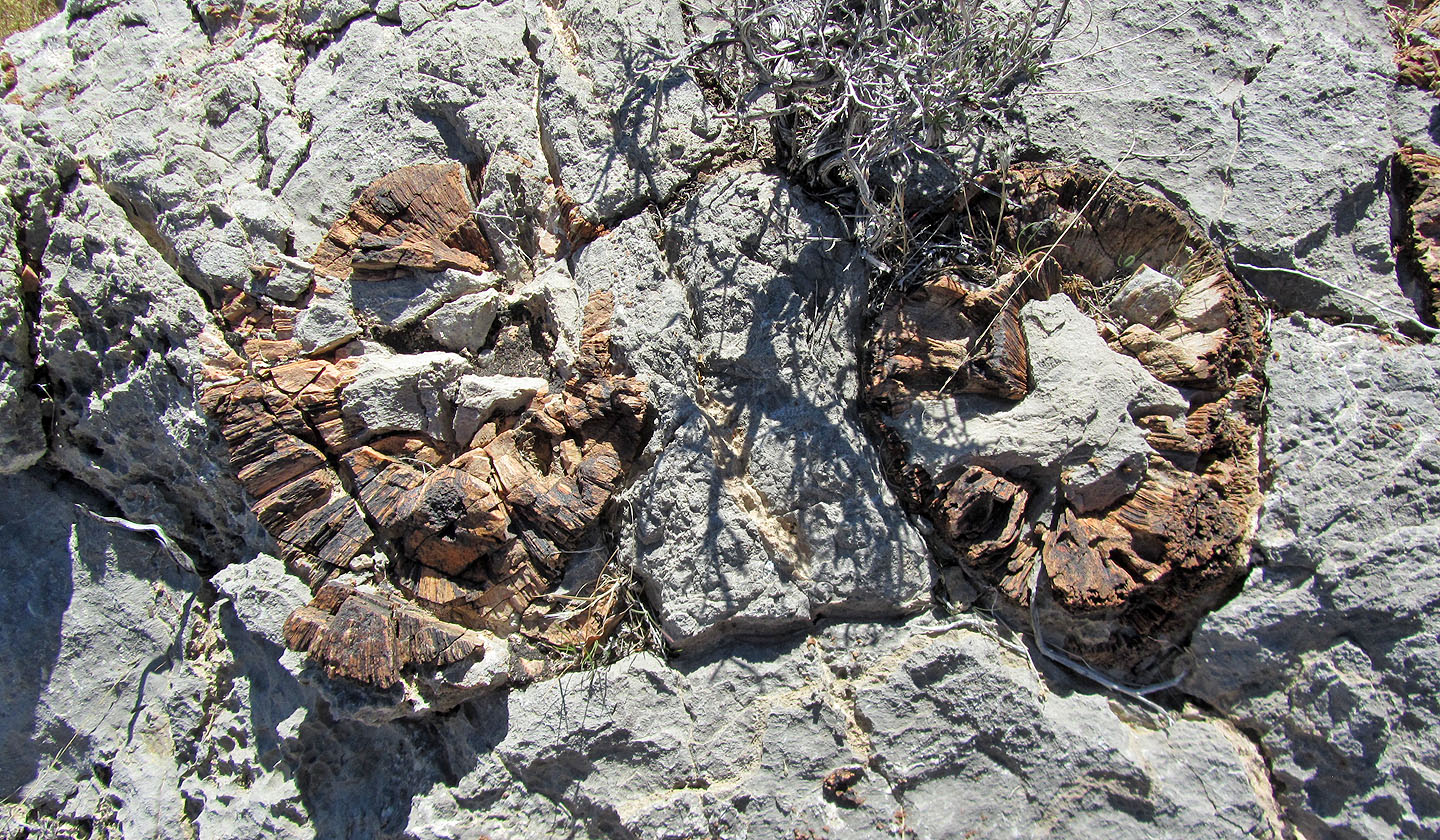 Fossils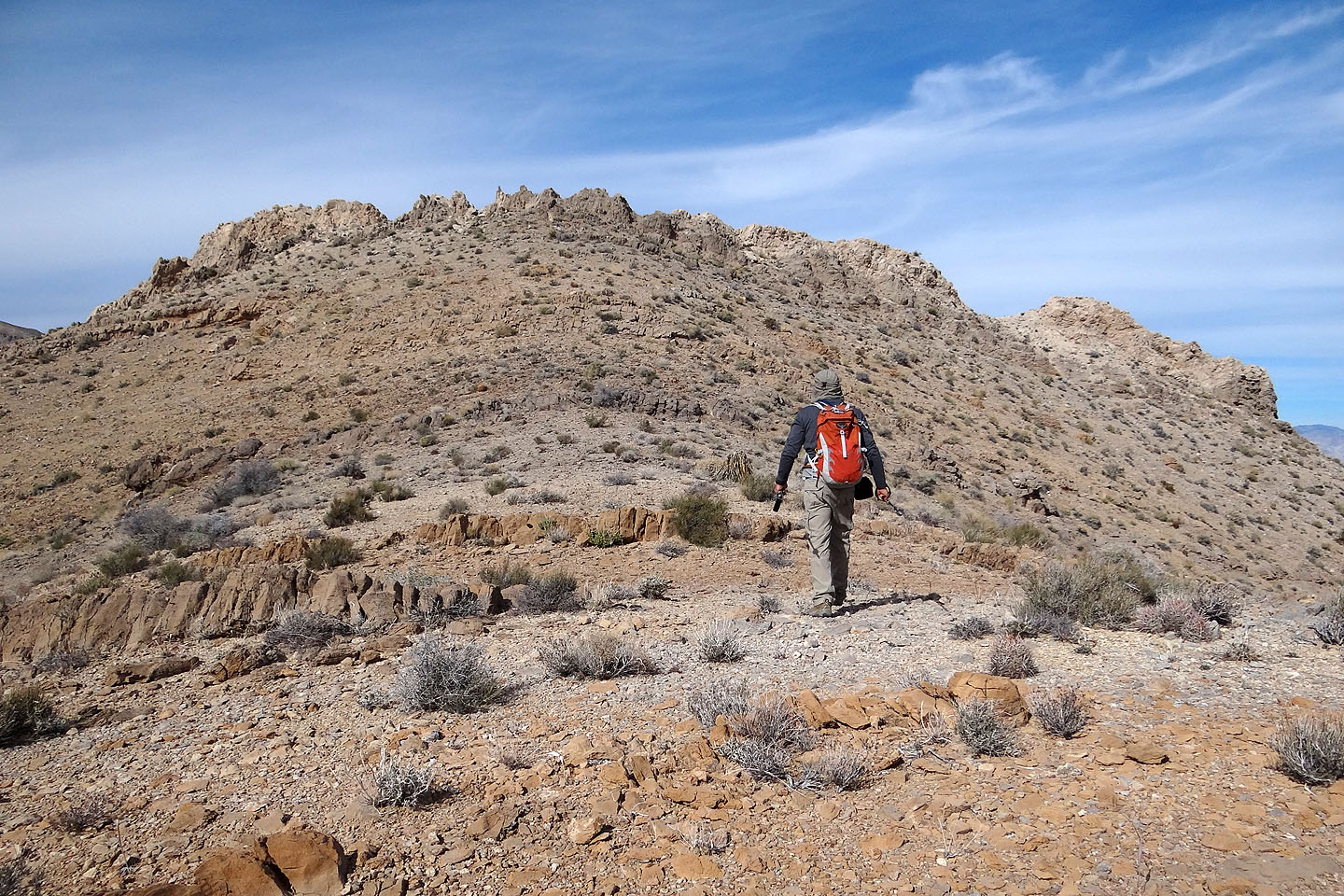 The sawtooth summit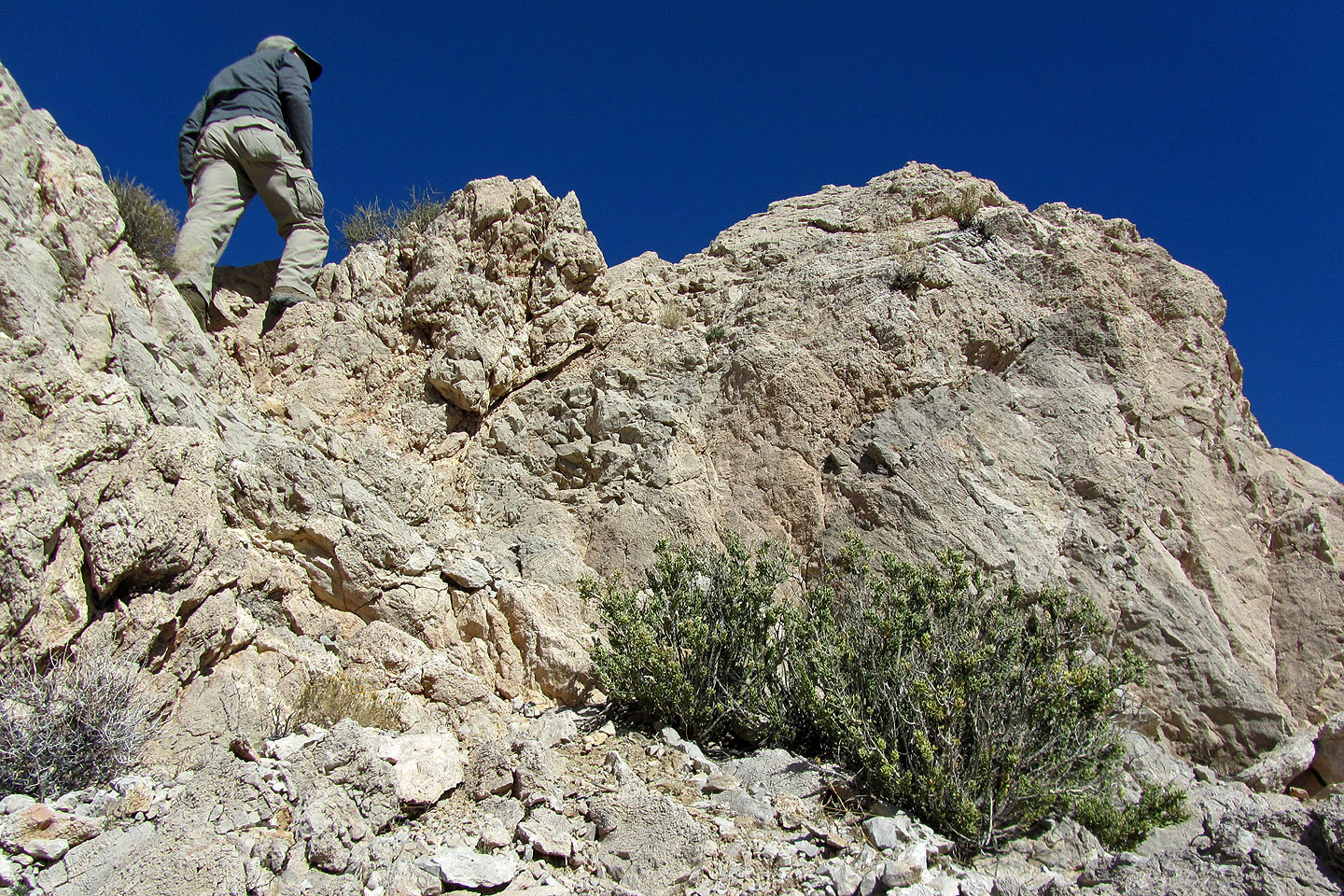 What may be the highest point looked too sharp and exposed for me to try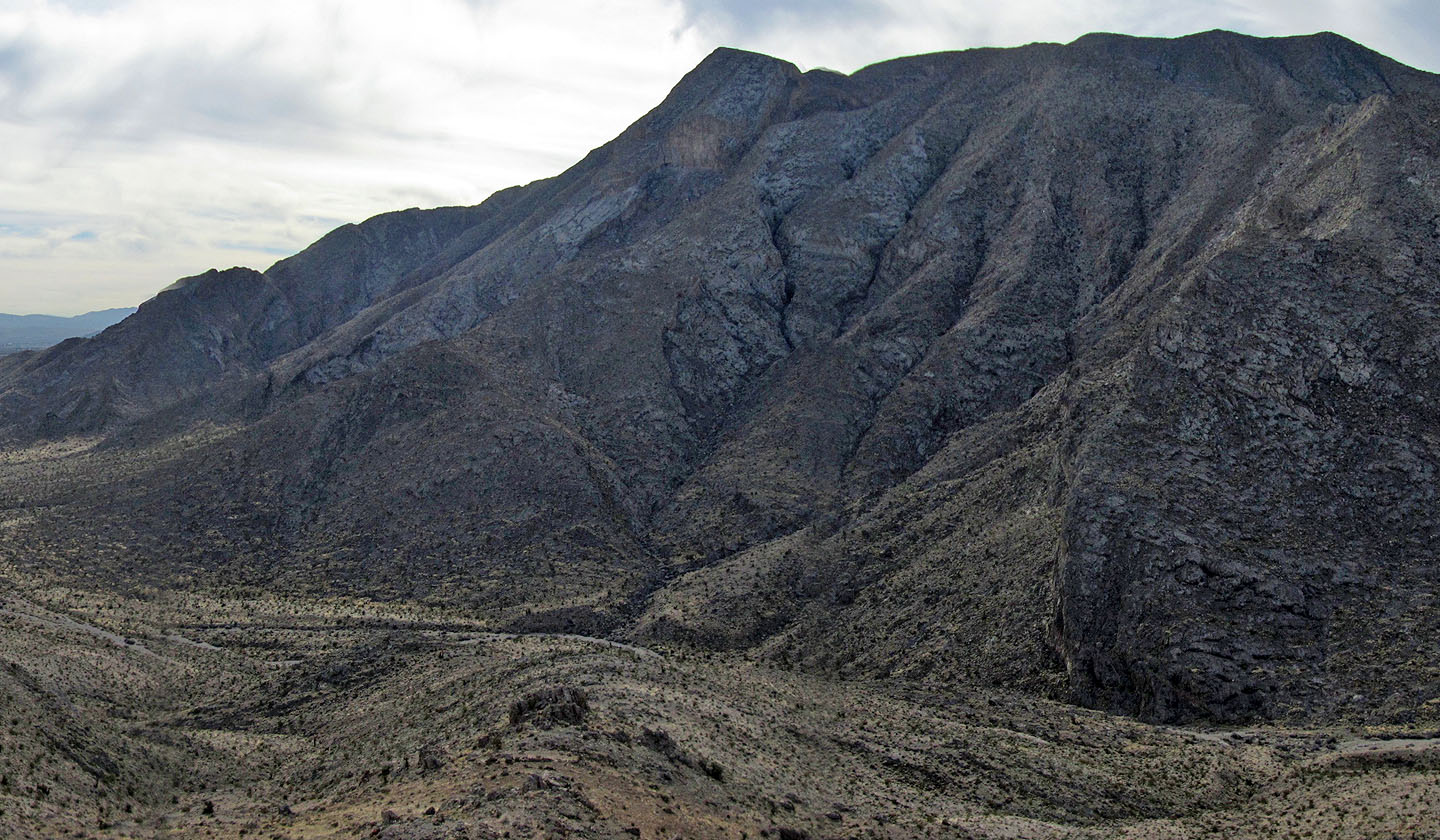 Summerlin Peak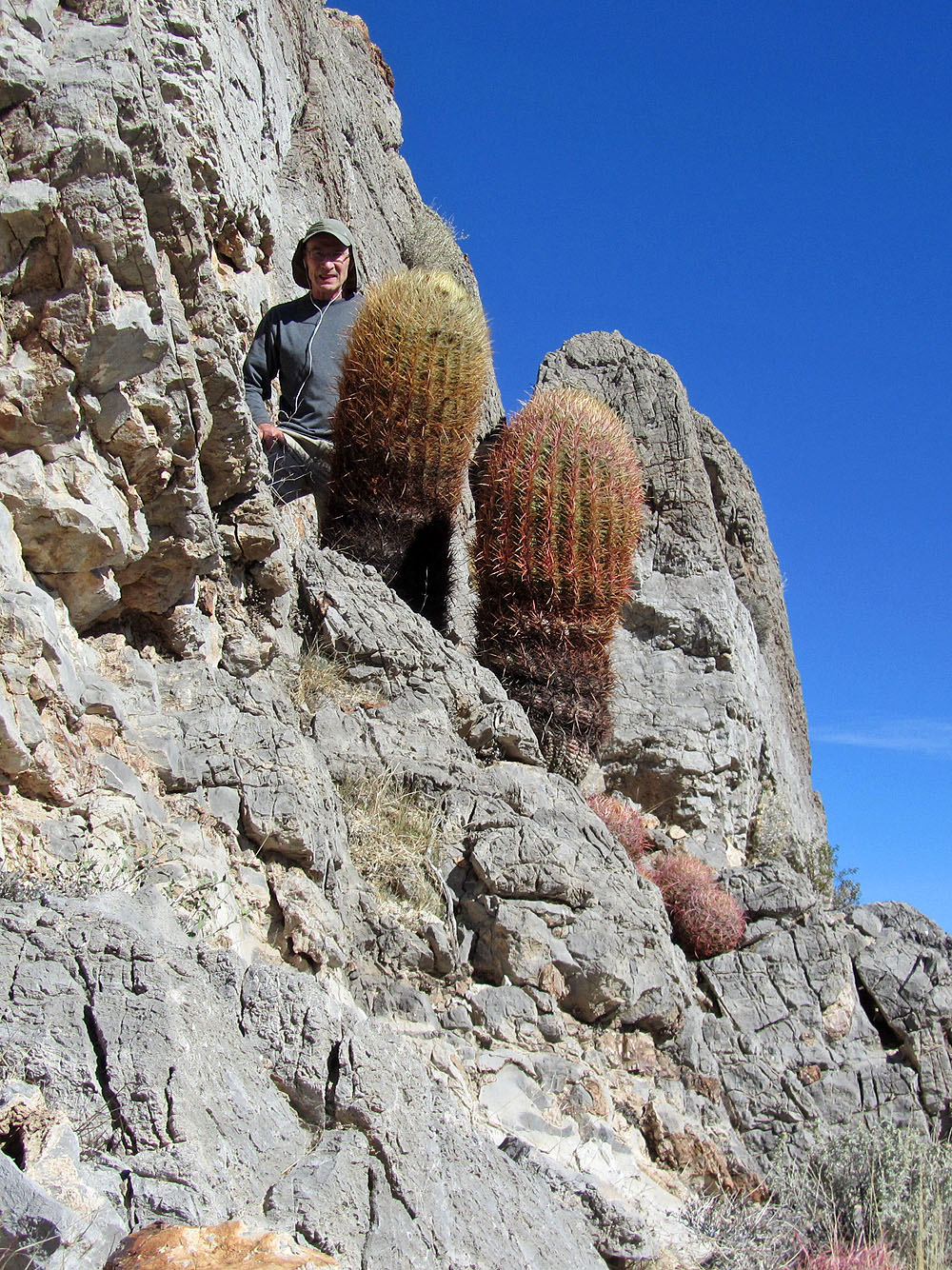 Big barrel cactus

Looking back up the ridge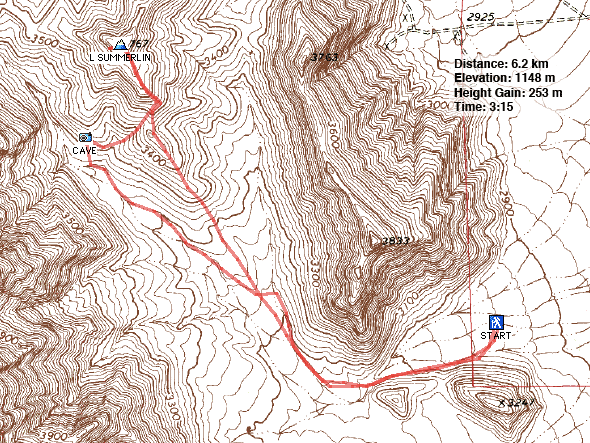 Blue Diamond NE (3.9 mi, 3767 ft, 830 ft)