bobspirko.ca | Home | Canada Trips | US Trips | Hiking | Snowshoeing | MAP | About


View from Ireteba Peak
Ireteba and Bard Peaks
Ireteba Peaks Wilderness Area, Nevada
April 21, 2013
Distance: 5.1 km (3.2 mi)
Cumulative Elevation Gain: 410 m (1345 ft)
Ireteba and Bard aren't exactly sought-after peaks. These small points offer a brief approach and little elevation gain making it a half-day endeavour. Lying south of Boulder City, it's a short drive from Las Vegas.
When Dinah and I tried doing Ireteba and Bard Peaks a couple of years ago, we turned back while driving on the back road to the trailhead. I wasn't sure if our SUV could cross a wash that we came to. We vowed to return in a vehicle with higher clearance.
So we returned with a rented Toyota 4Runner, a vehicle that was overpowered and perhaps oversized for the twisty, narrow dirt road leading to Ireteba's trailhead. The vehicle easily handled the rough spots but didn't fare well against the thorn bushes that crowded the roadside. As a result, we endured the screech of thorns scoring the paint on our shiny, new rental. The awful noise, like chalk on a blackboard, unnerved us, as did knowing it was ruining the car's finish. Unfortunately we were committed as we saw no place to turn around, and driving backwards a few kilometres was out of the question. Just half a kilometre before reaching the trailhead, we found a spot where we could turn around and park. We walked to the trailhead.
After that, the trip unfolded well enough. We loosely followed the route description from Summitpost. Going in a counterclockwise loop, we hiked up the west ridge to Bard Peak and then followed the ridgeline north to Ireteba Peak. After coming down from Ireteba, we crossed a few washes to get back to our car.
We had no trouble with the route, just class 2 stuff. Although I did get a scare when a yellow snake, 2-3 feet long, slithered in front of me. Not that I'm afraid of snakes; it's just that it was unexpected. In the dozens of desert peaks I've climbed, it's only my second sighting of a snake. Another thing of note, according to the summit register, no one had climbed it in a year and a half! No wonder the road was overgrown!
When we returned the SUV to the rental agency, they weren't happy to see scratches on their vehicle. Not at all. A couple of weeks after returning to Calgary, we received a letter stating that they had a claim against us for damages. Later they decided to drop it. We're ever so grateful!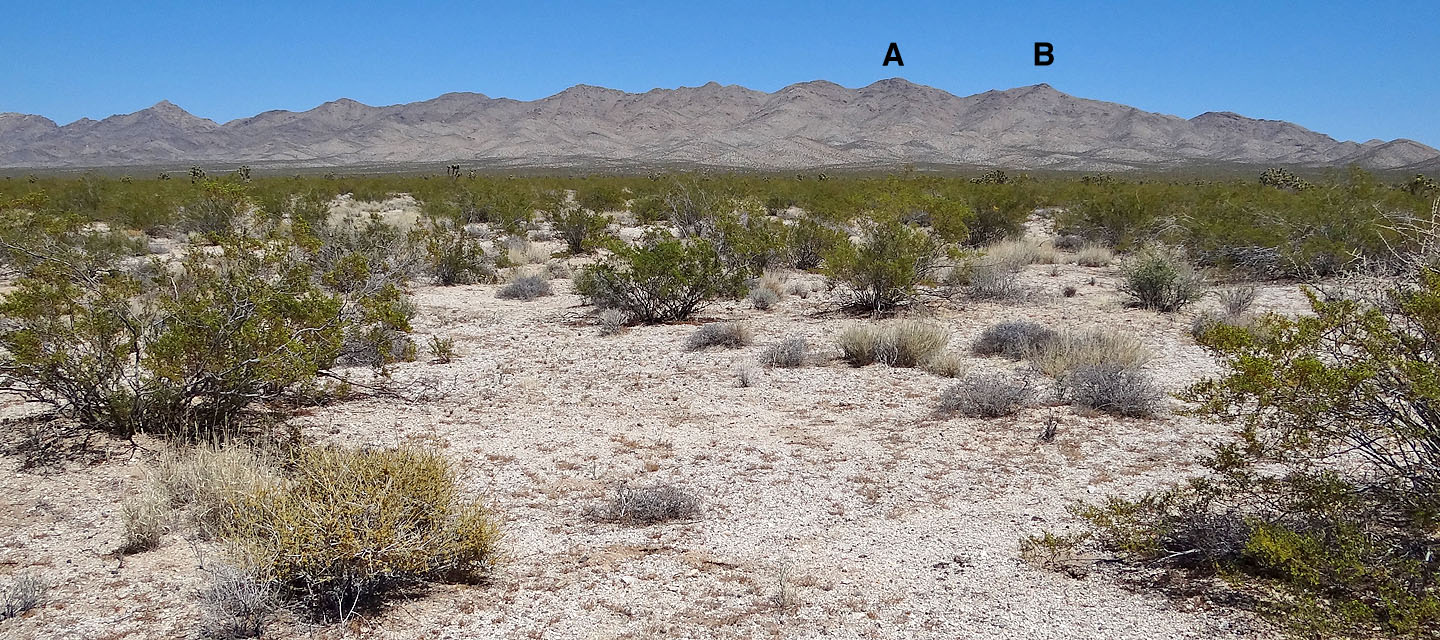 Ireteba Peak and Bard Peak seen from the highway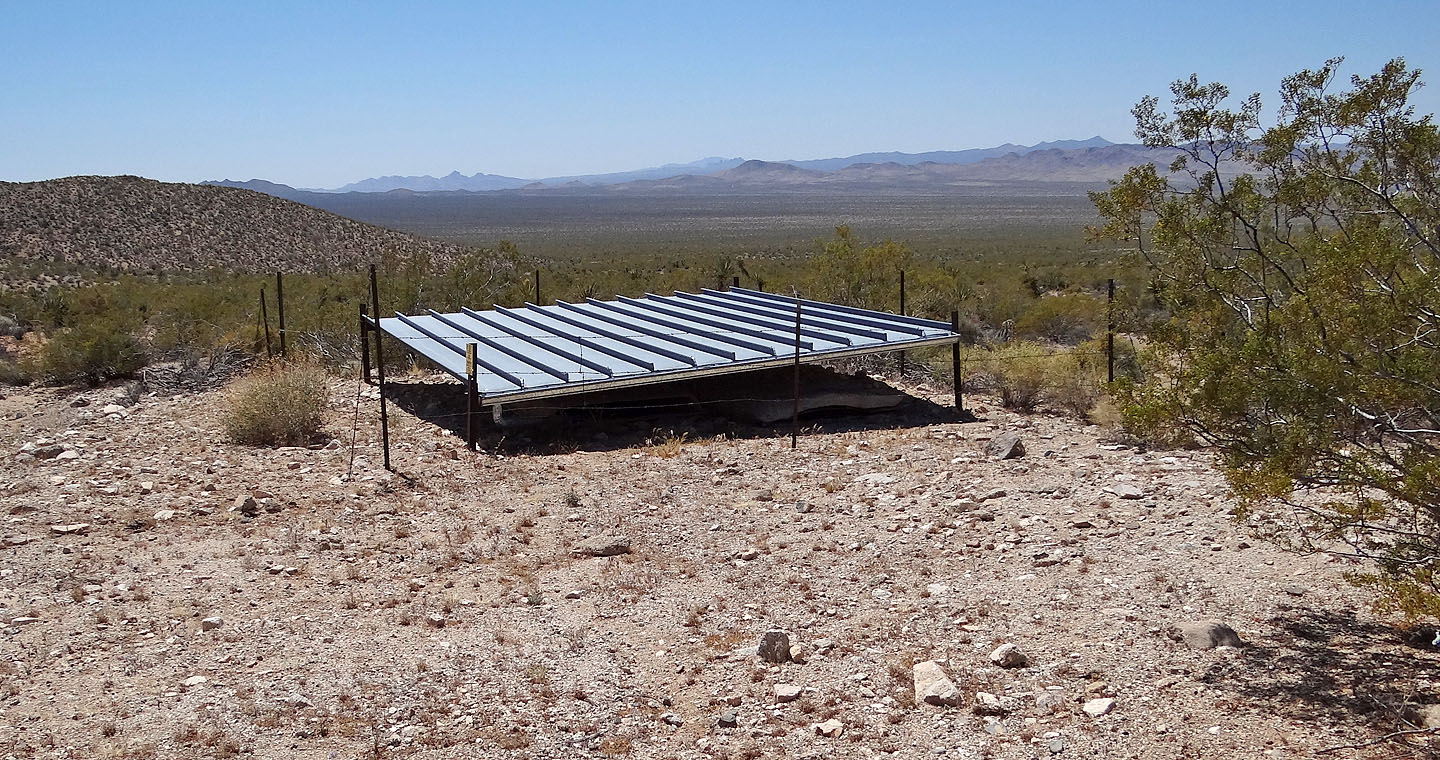 We parked by this wildlife guzzler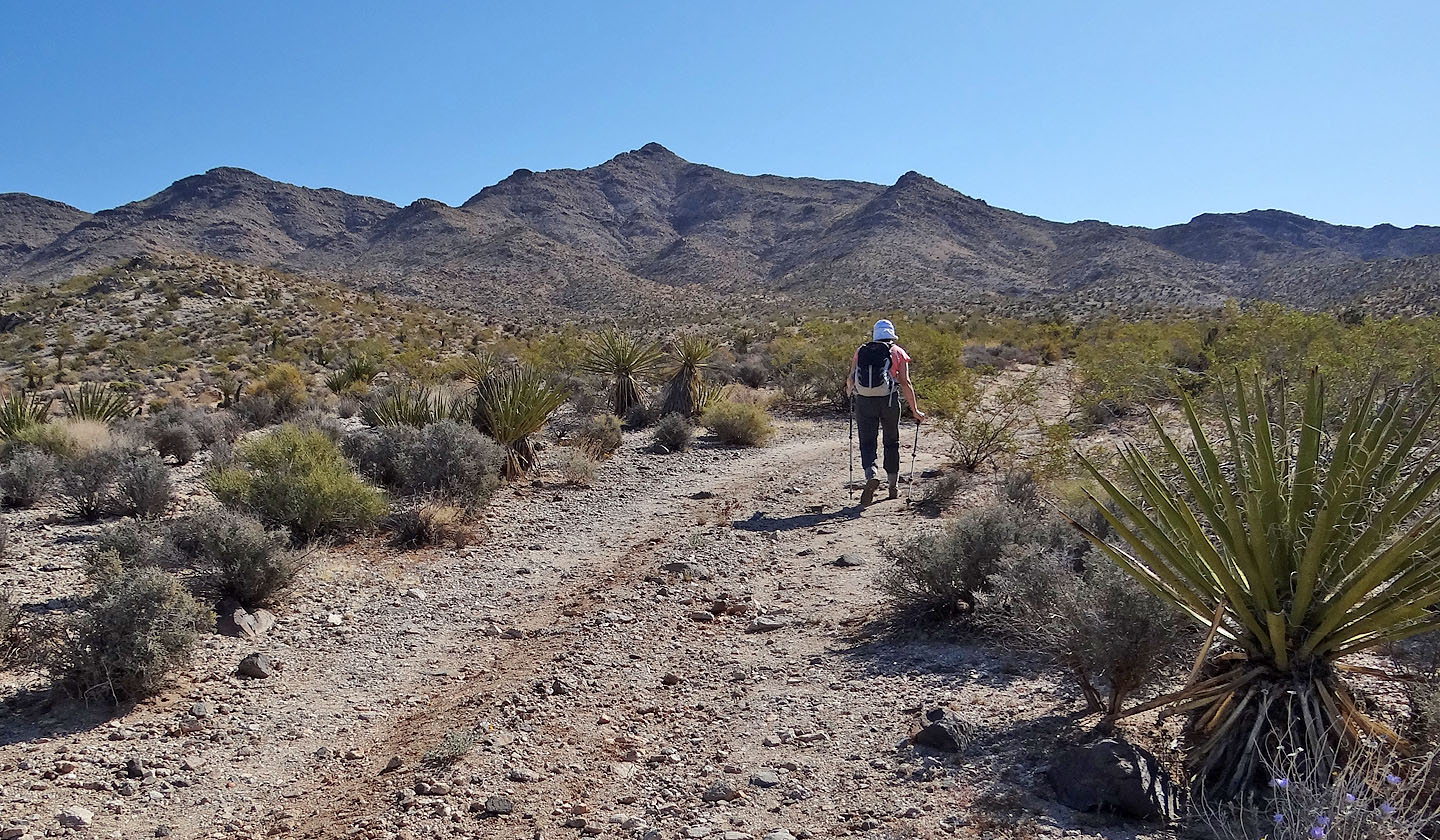 On the road: Ireteba Peak (left) and Bard Peak (centre)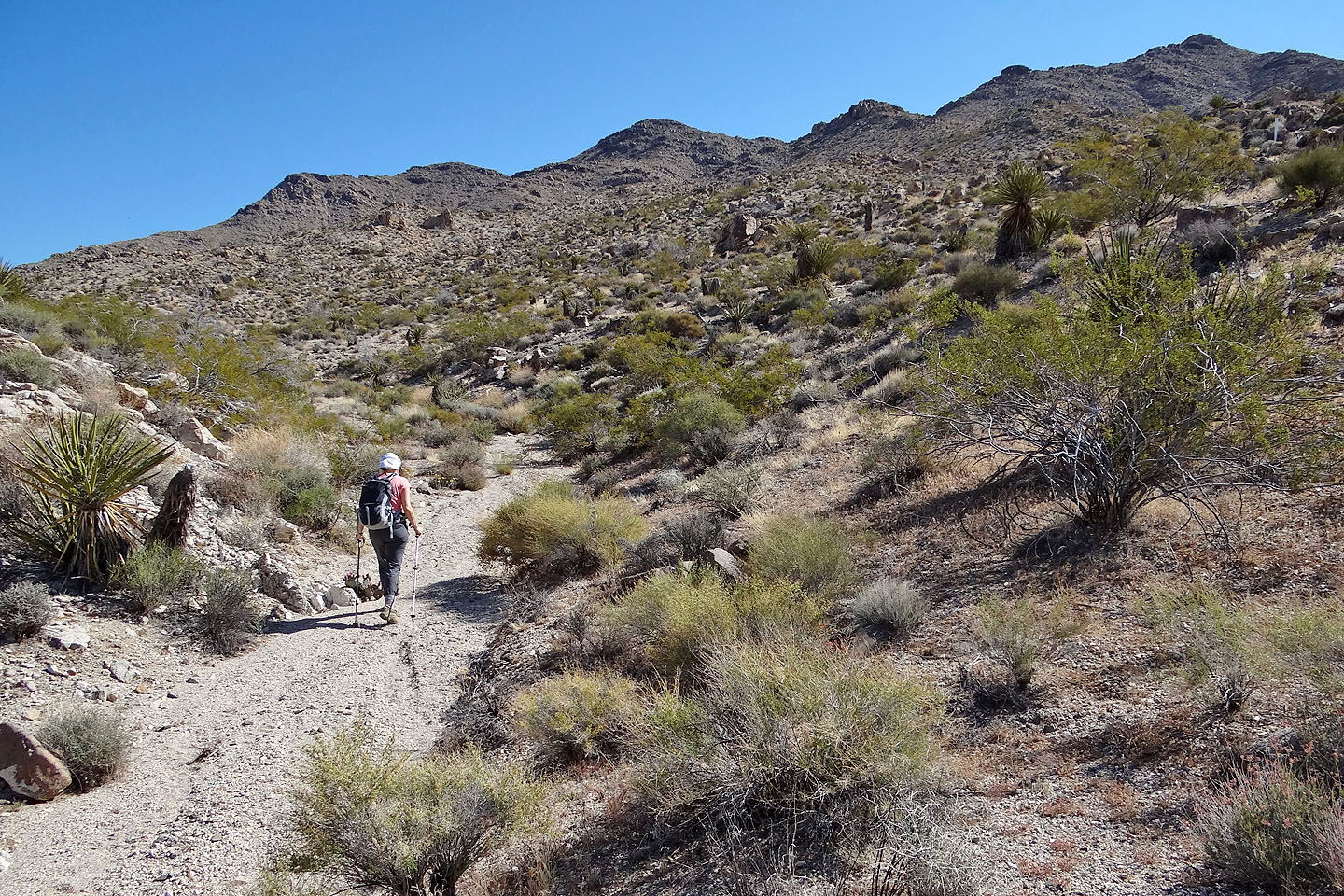 Hiking up the wash below Ireteba (centre) and Bard (right)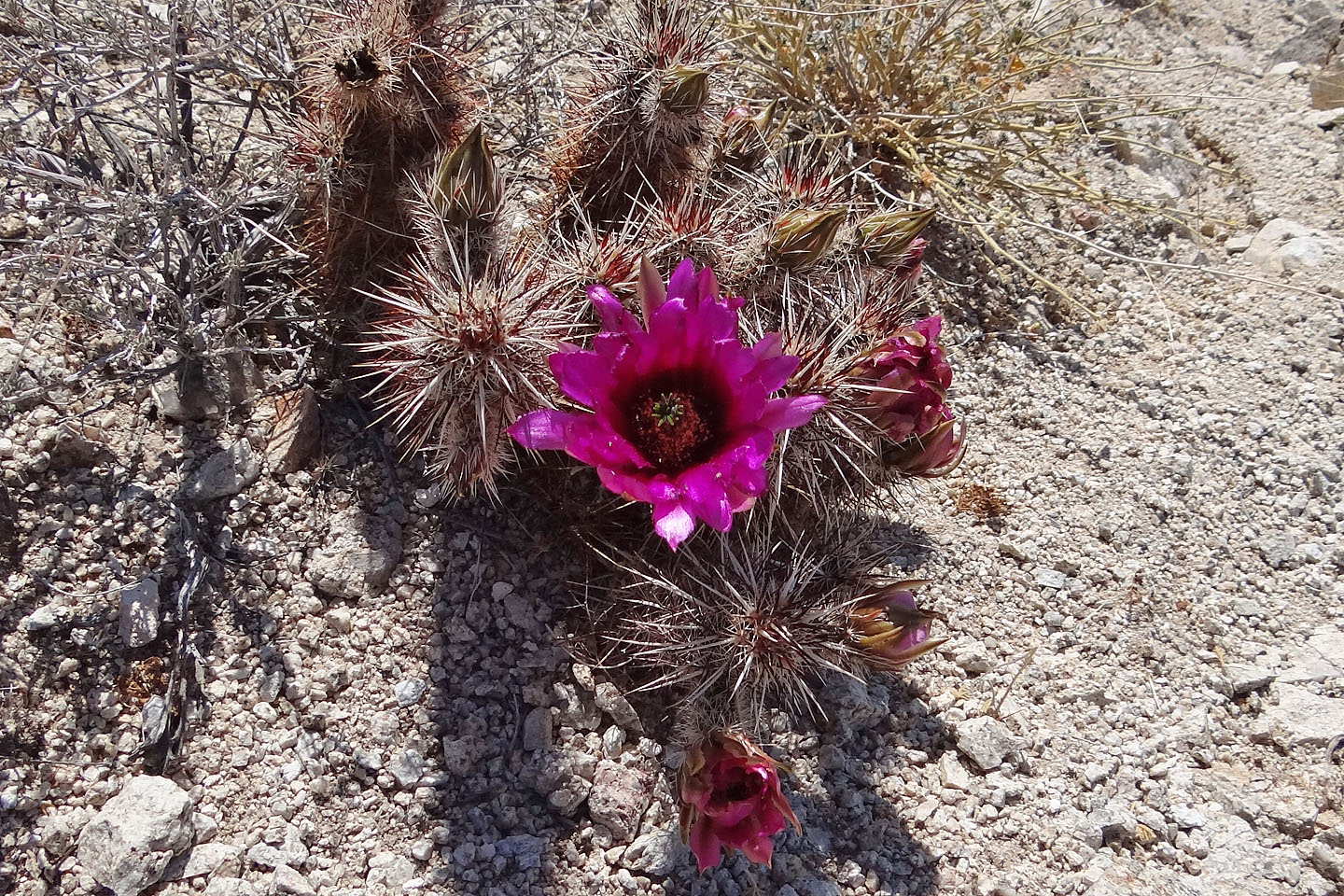 Hedgehog cactus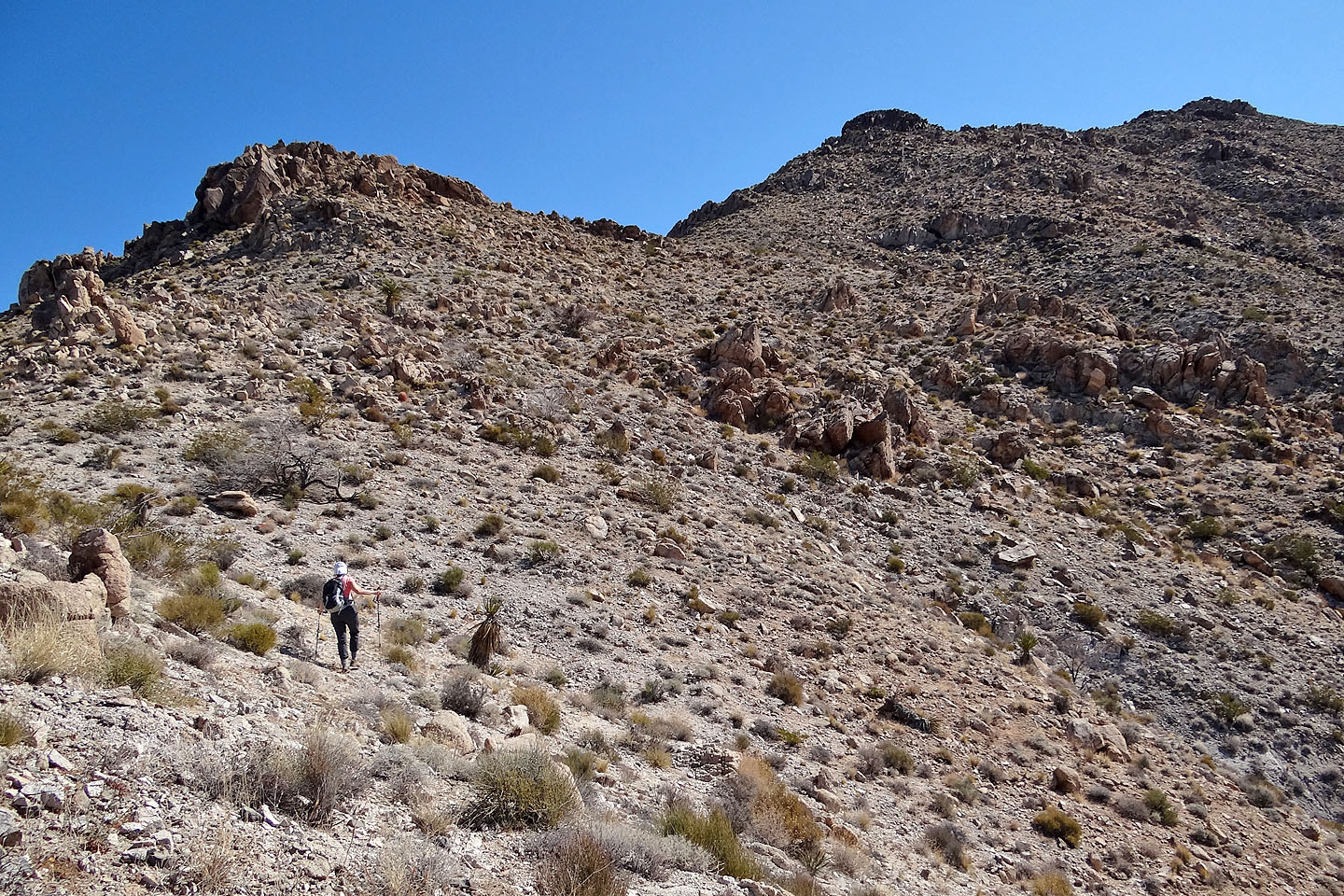 Hiking up the west ridge of Bard Peak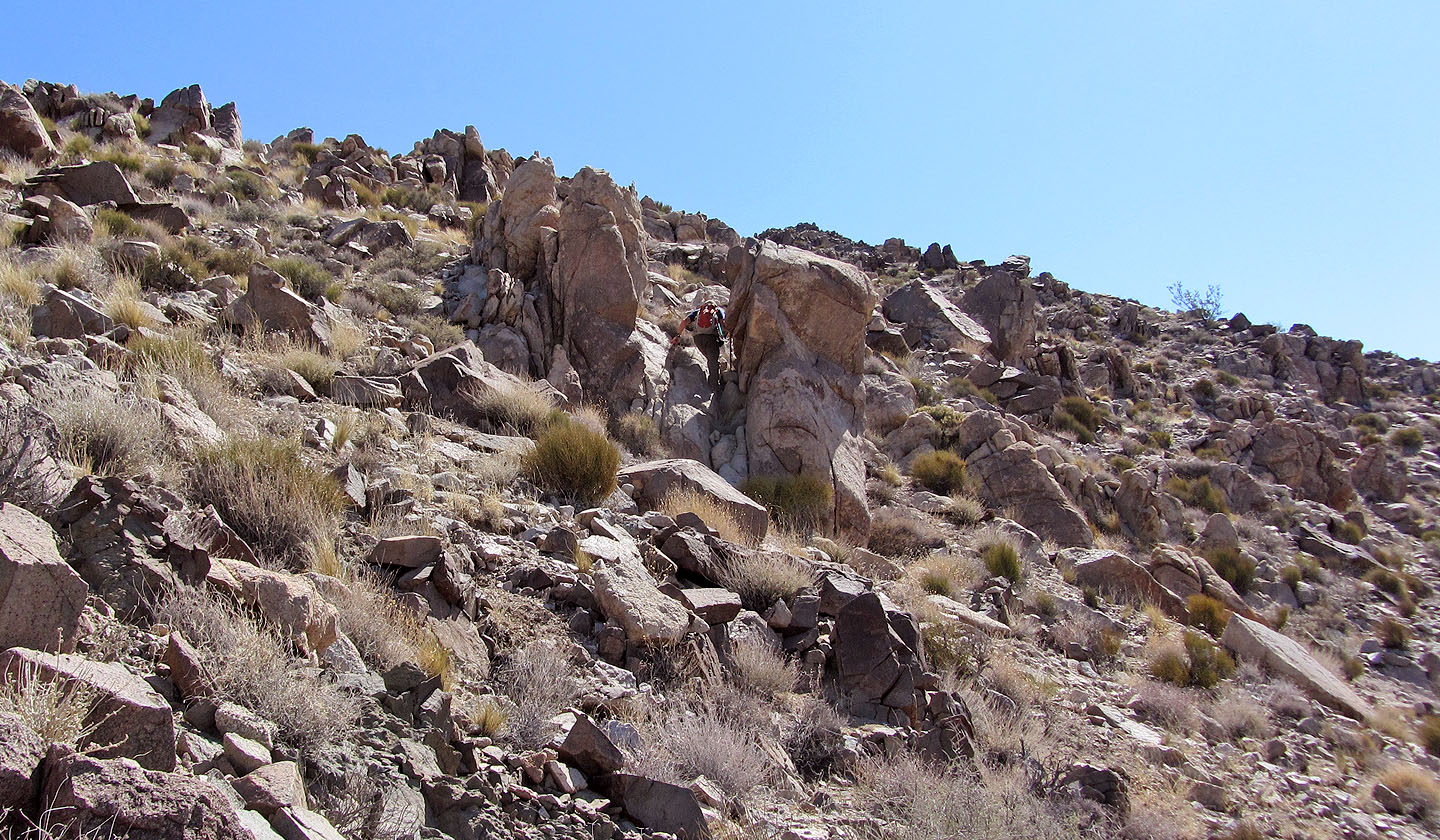 Boulders on the ridge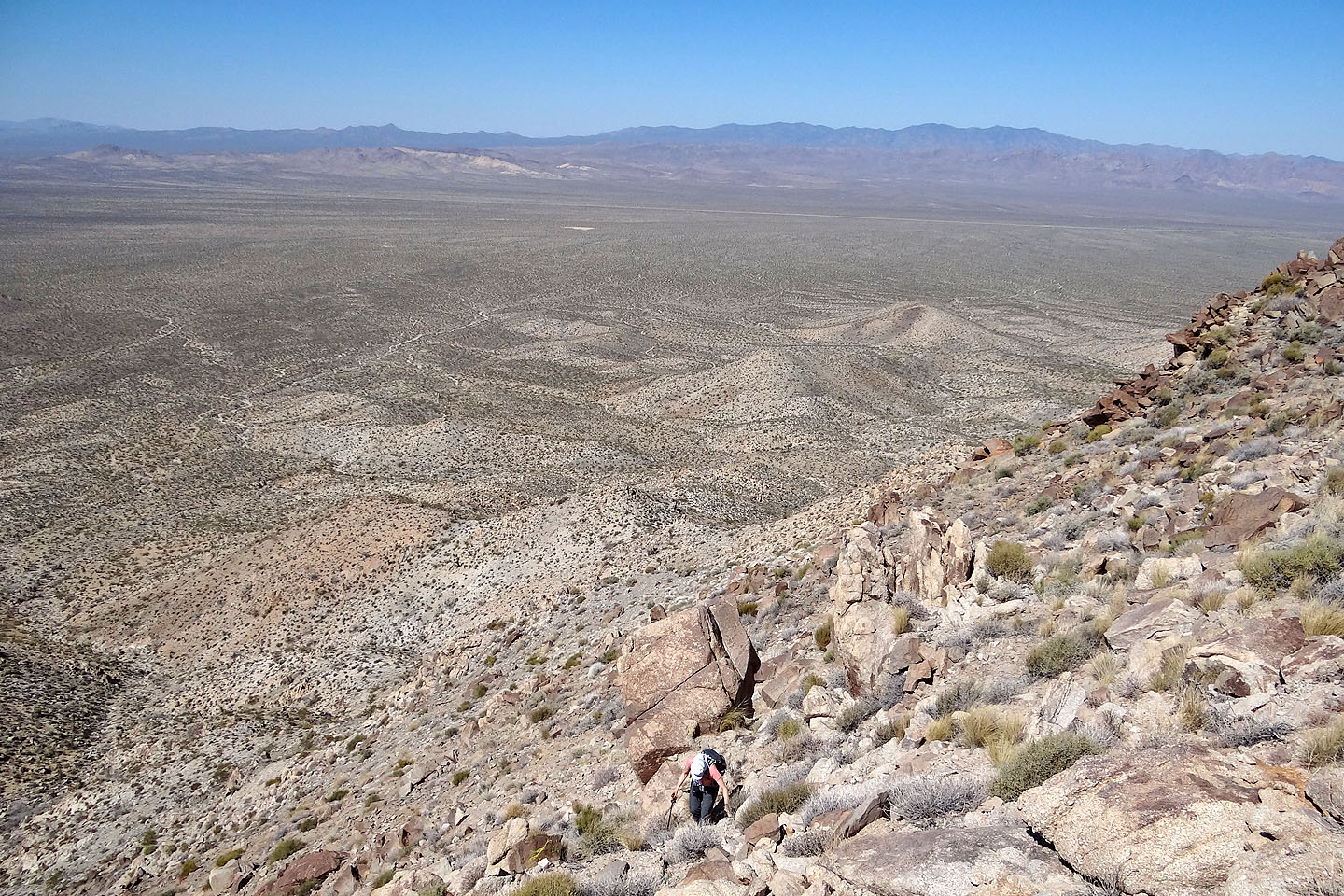 Looking back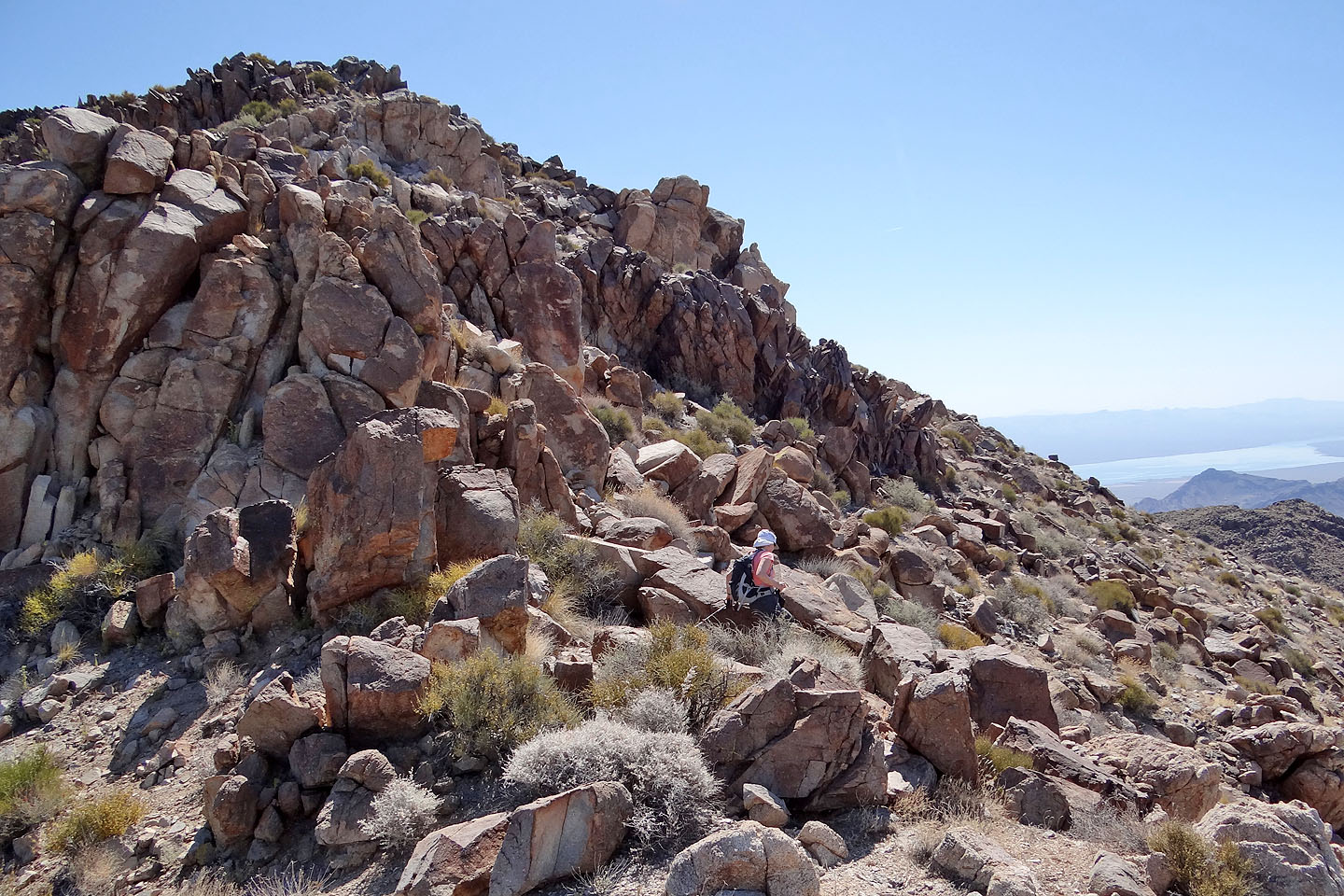 Skirting boulders below the summit of Bard

Taking a panorama on Bard Peak


View from Bard Peak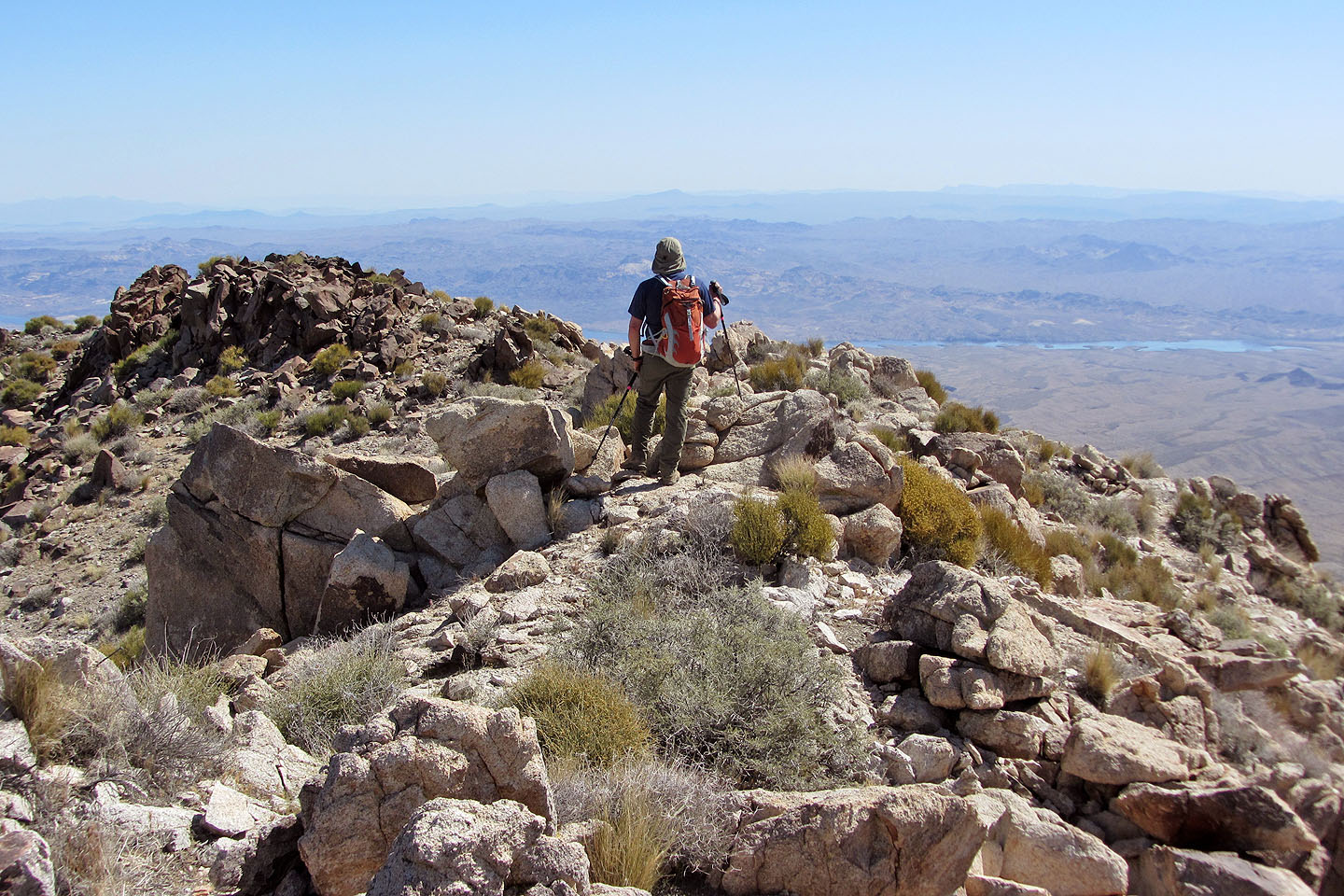 On the dark rocks ahead I saw the big yellow snake, probably a great basin gopher snake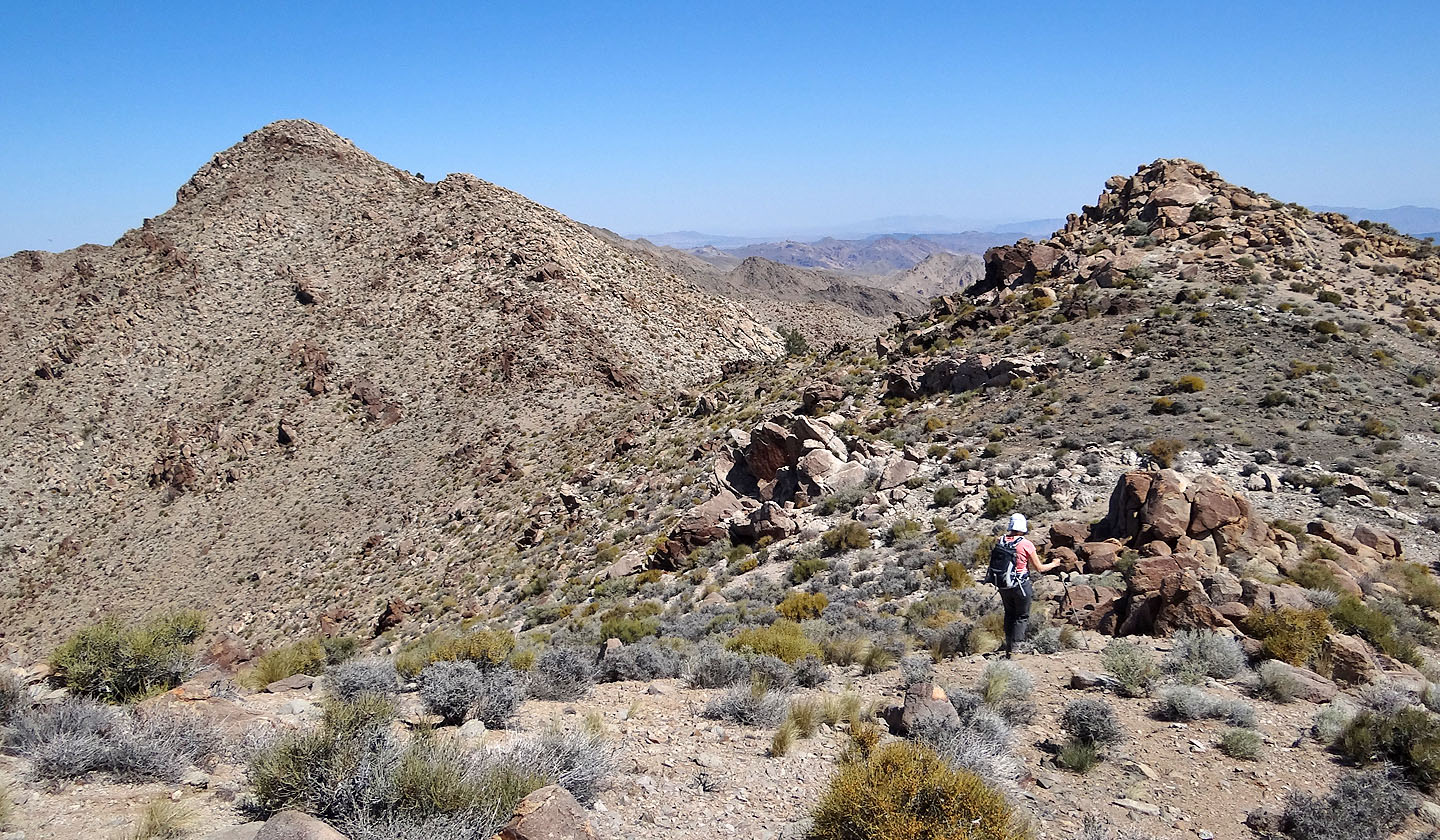 Ireteba Peak is far left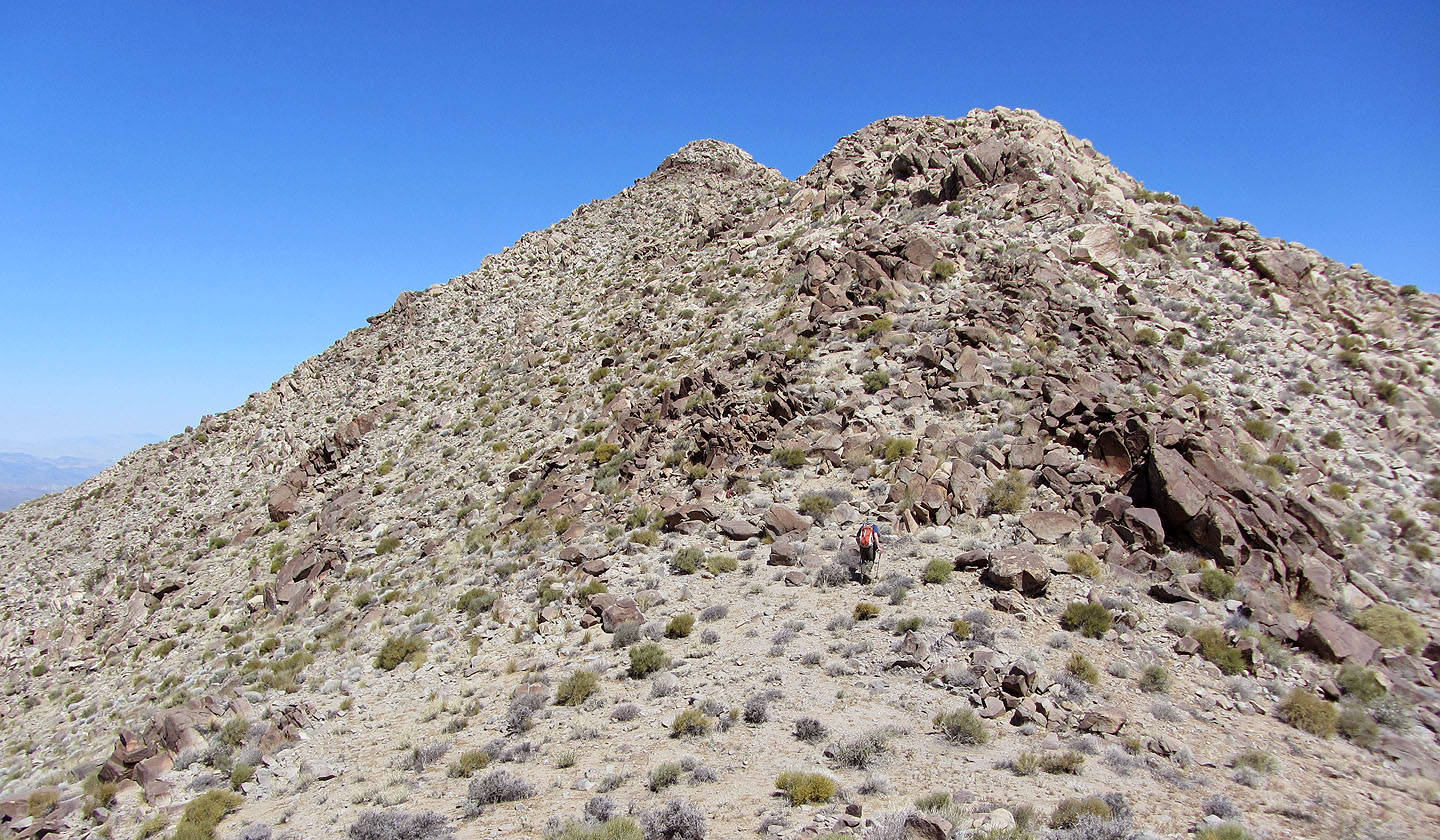 Ireteba Peak (left) from the Ireteba-Bard col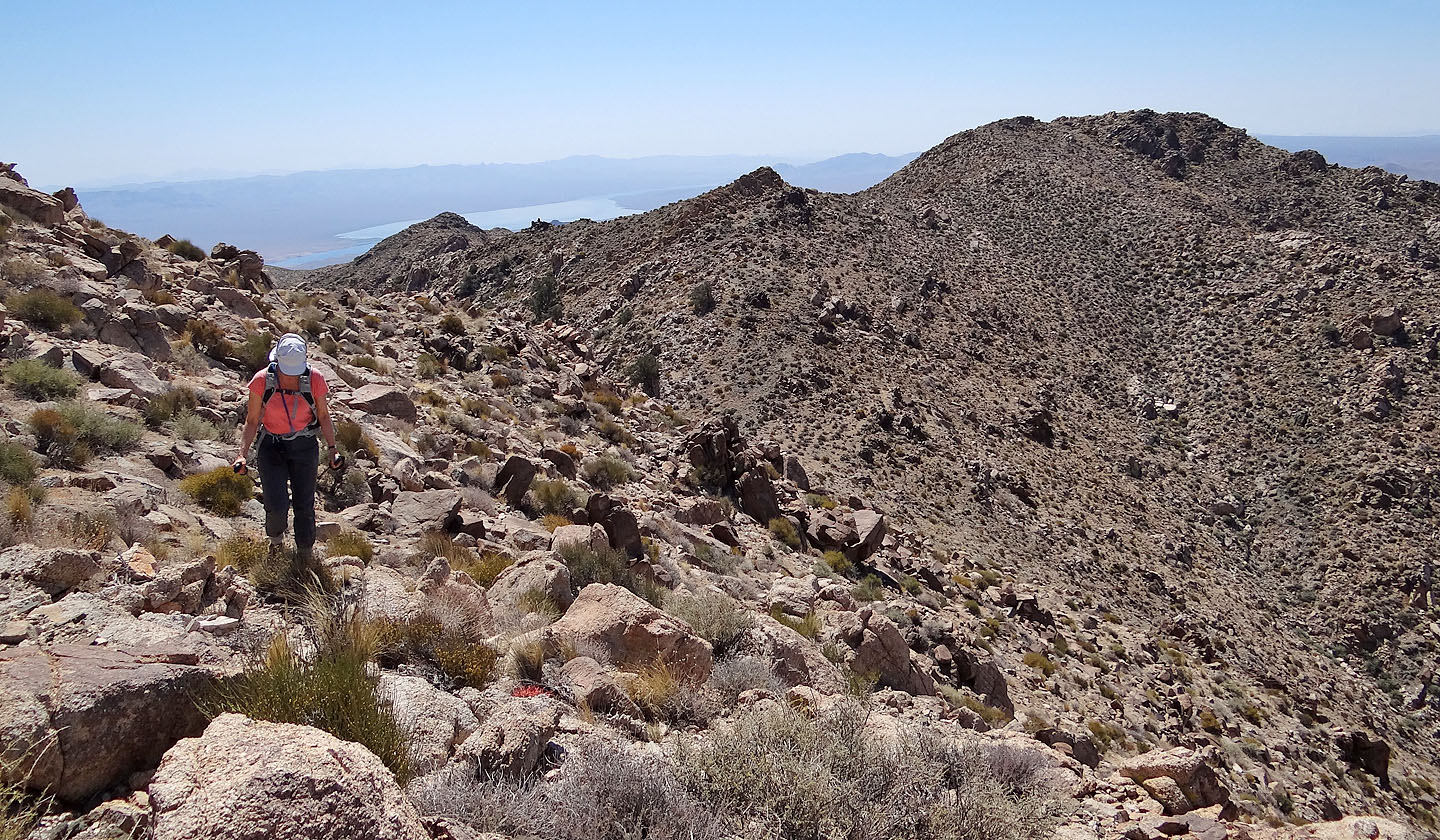 Looking back at Bard Peak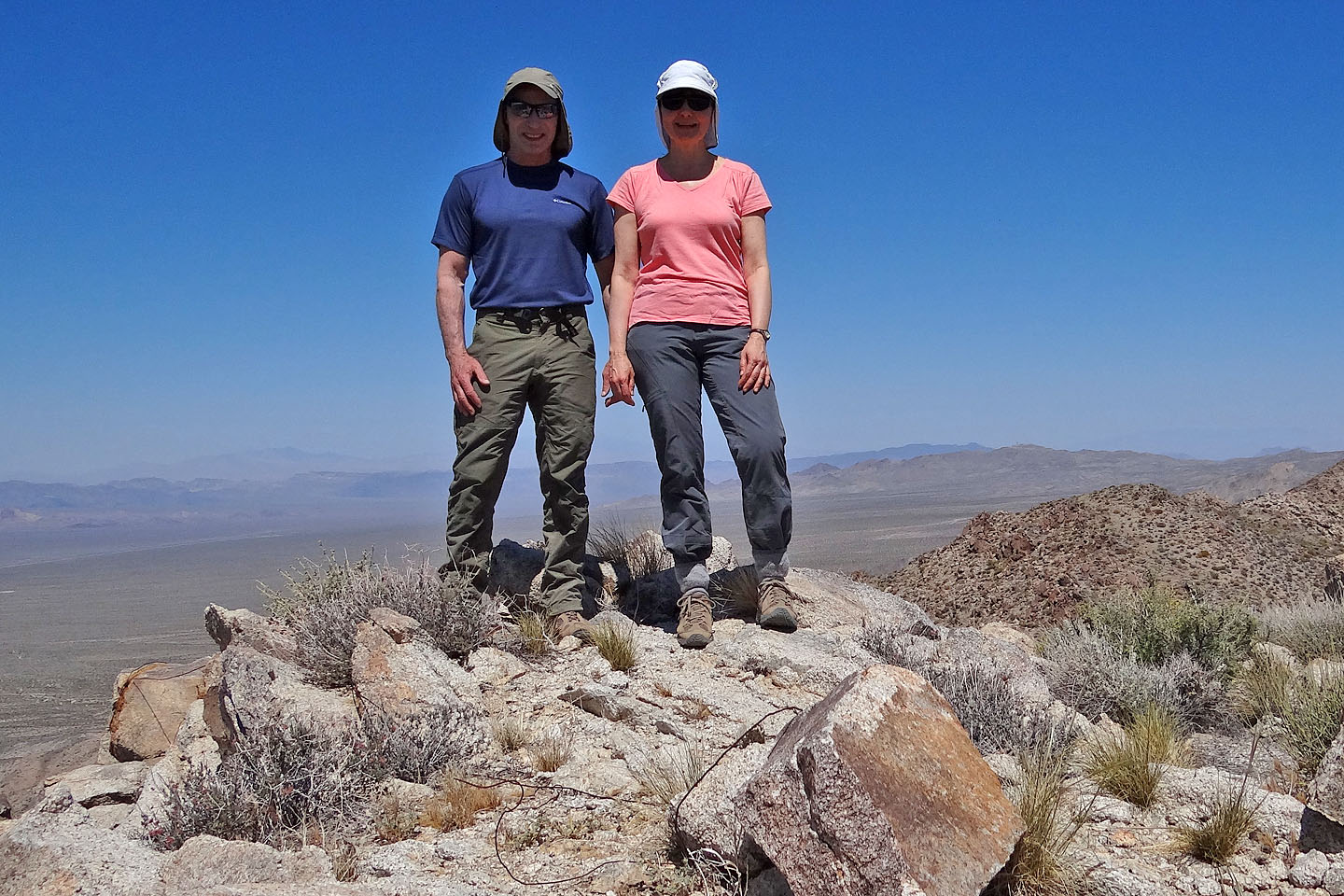 On the summit of Ireteba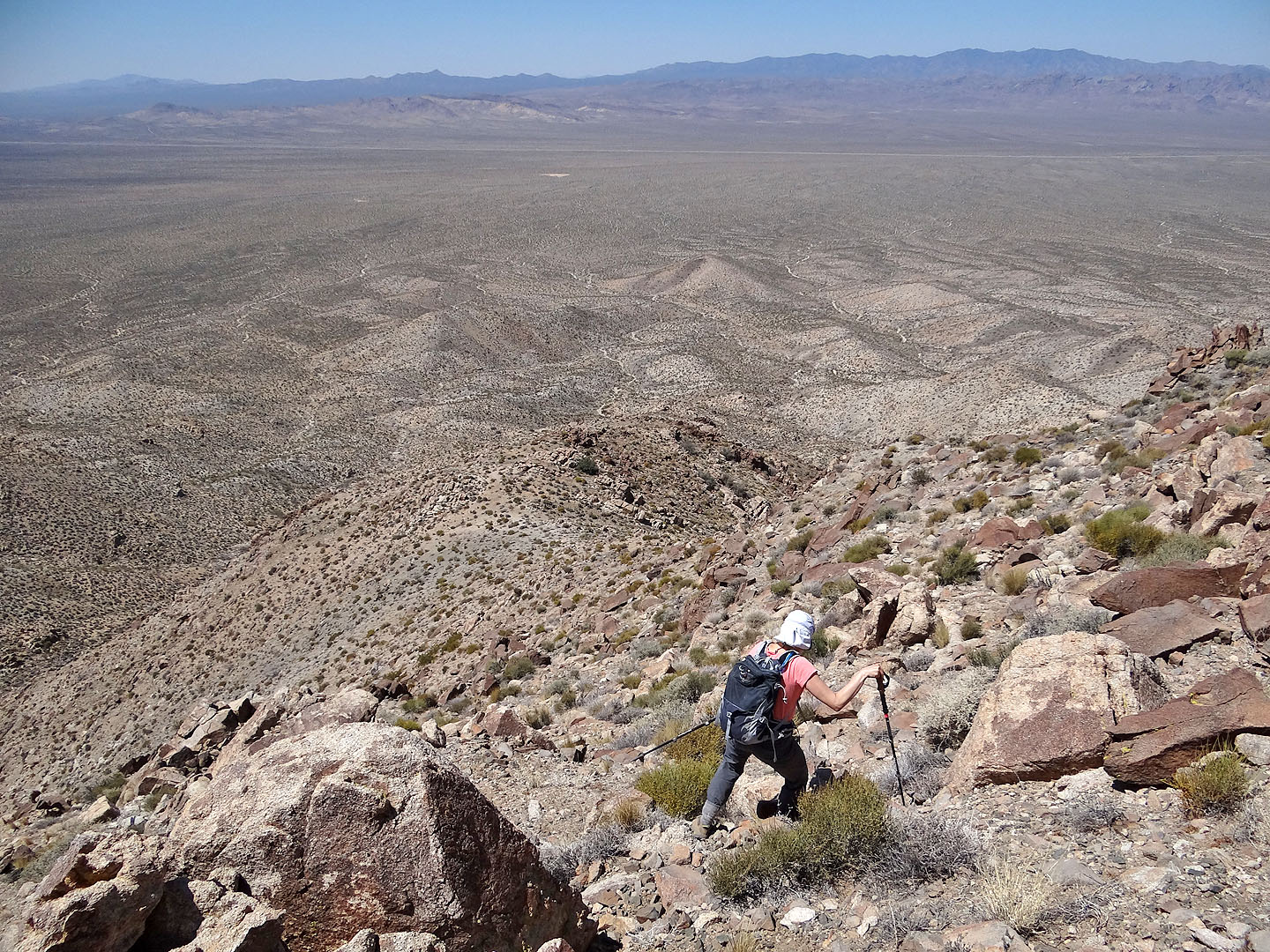 Coming down Ireteba's west ridge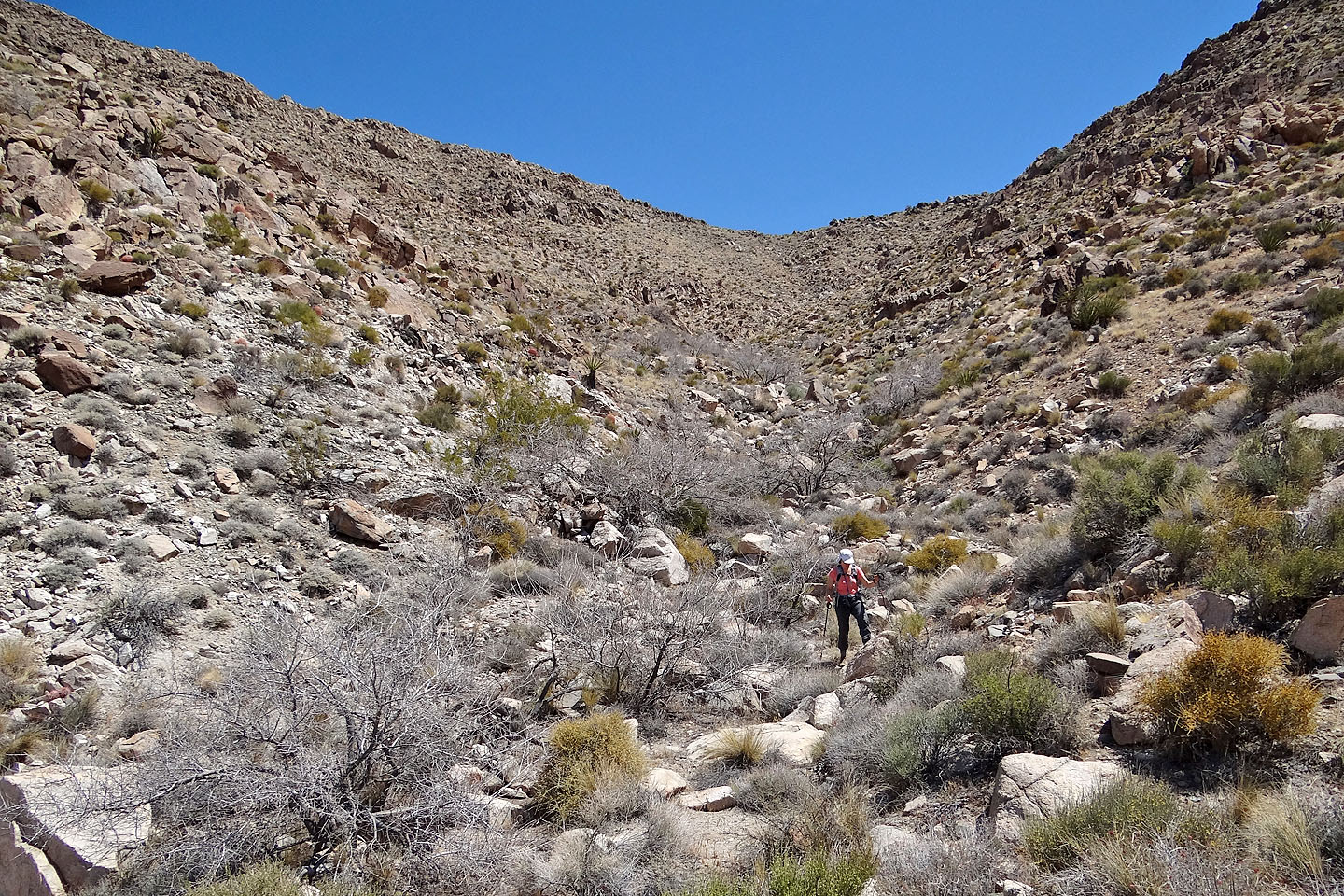 The wash below the col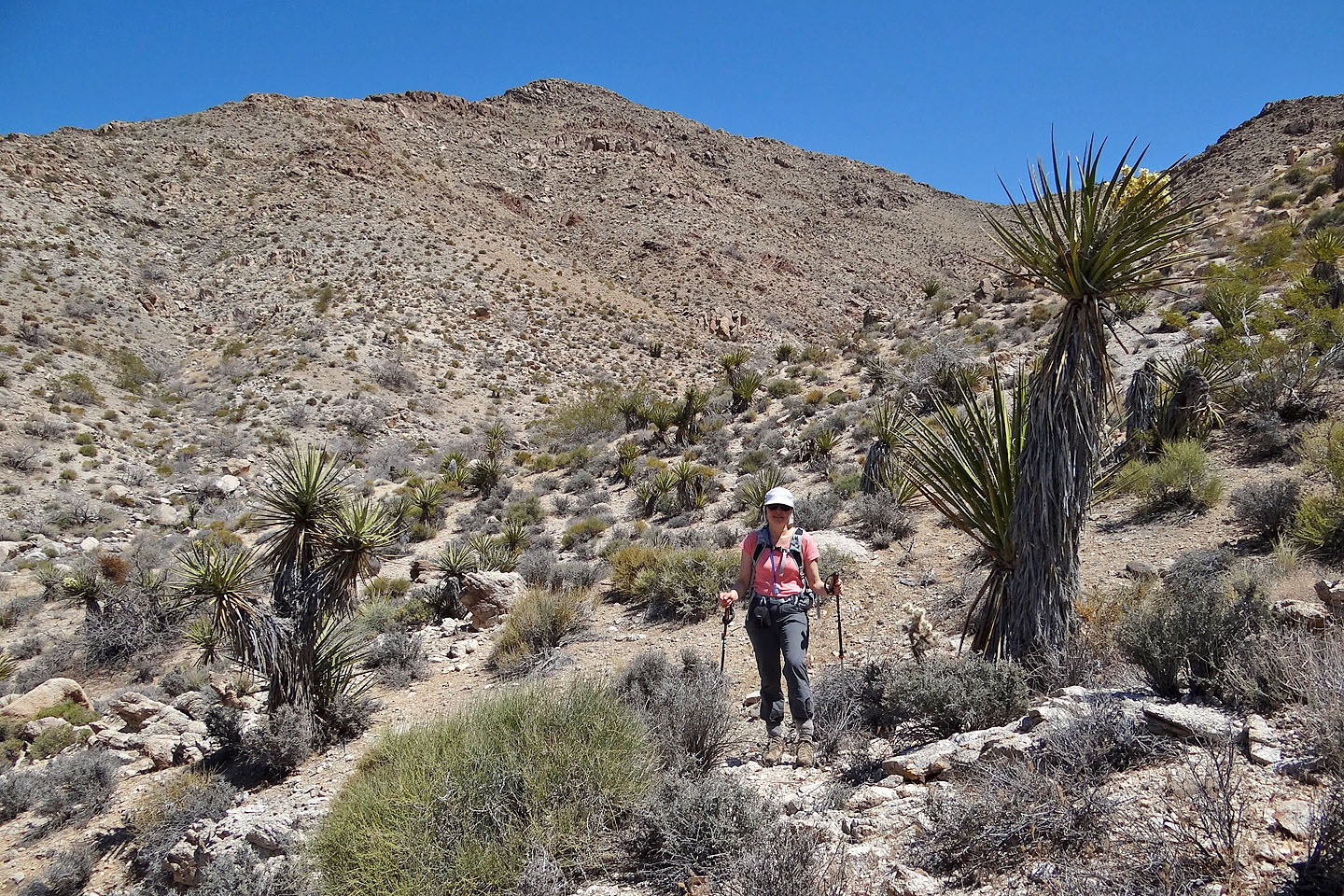 Instead of following the wash, we traversed gentle slopes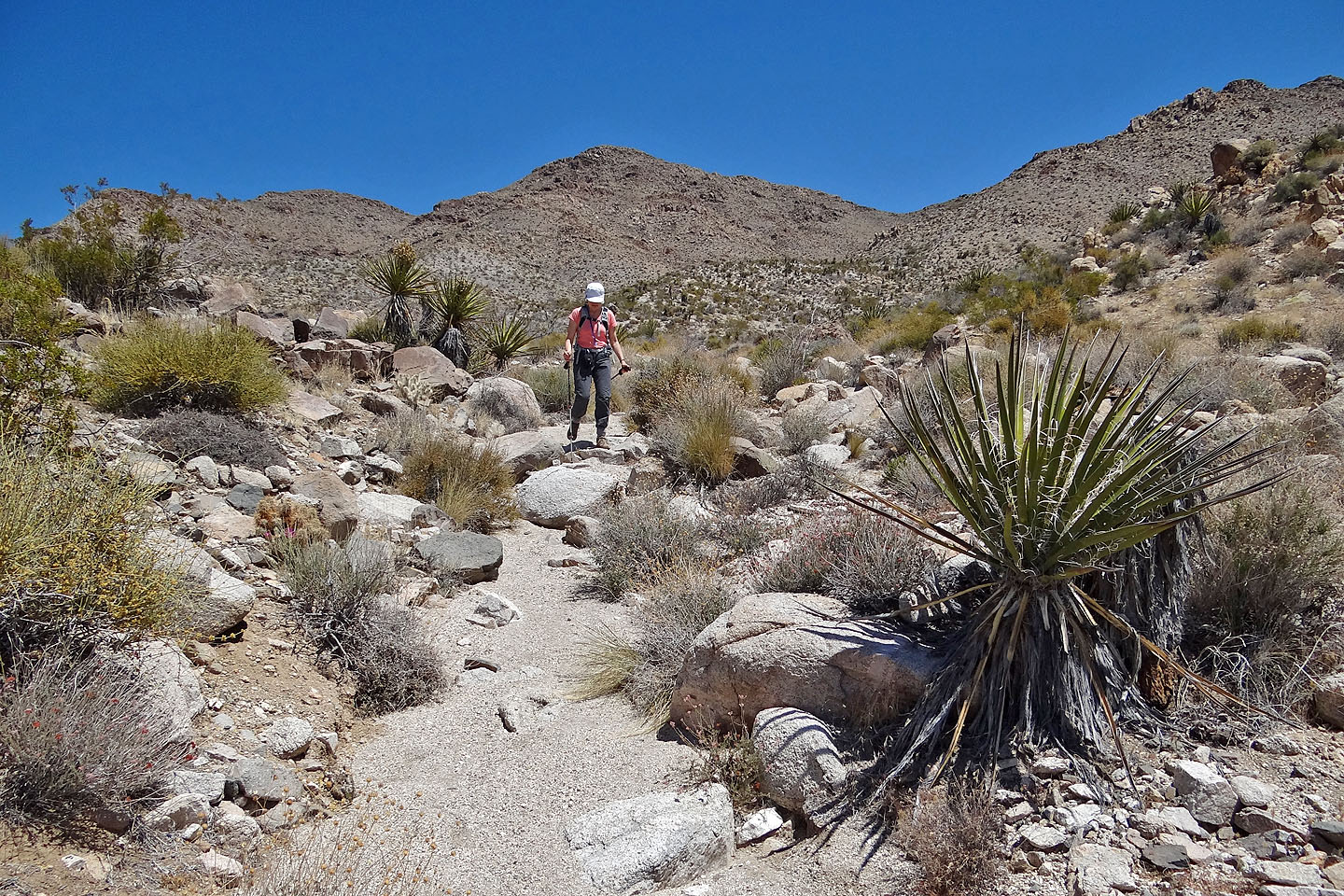 We crossed a few minor washes before reaching the car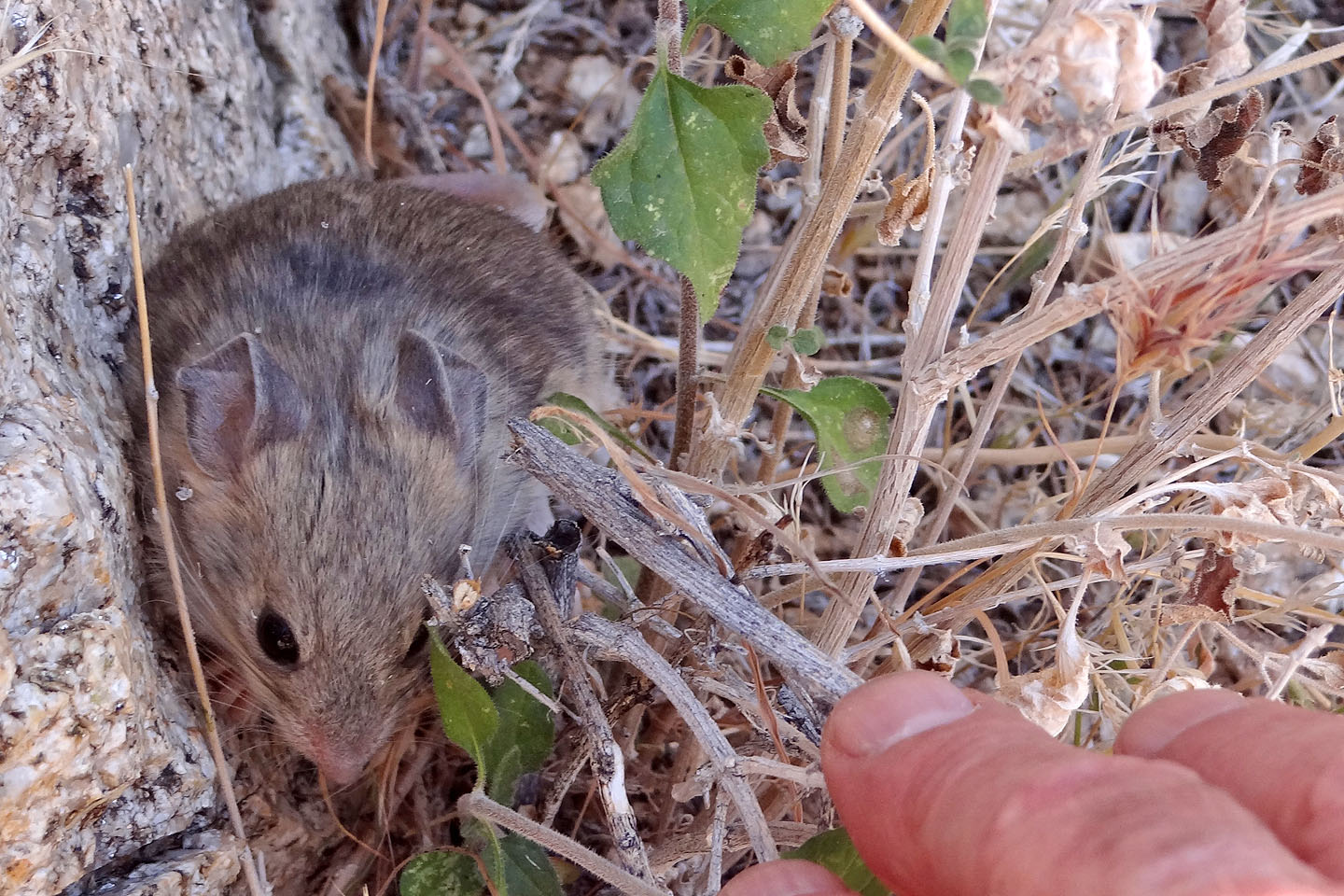 We came across a desert woodland rat aka pack rat (mouse over for another view)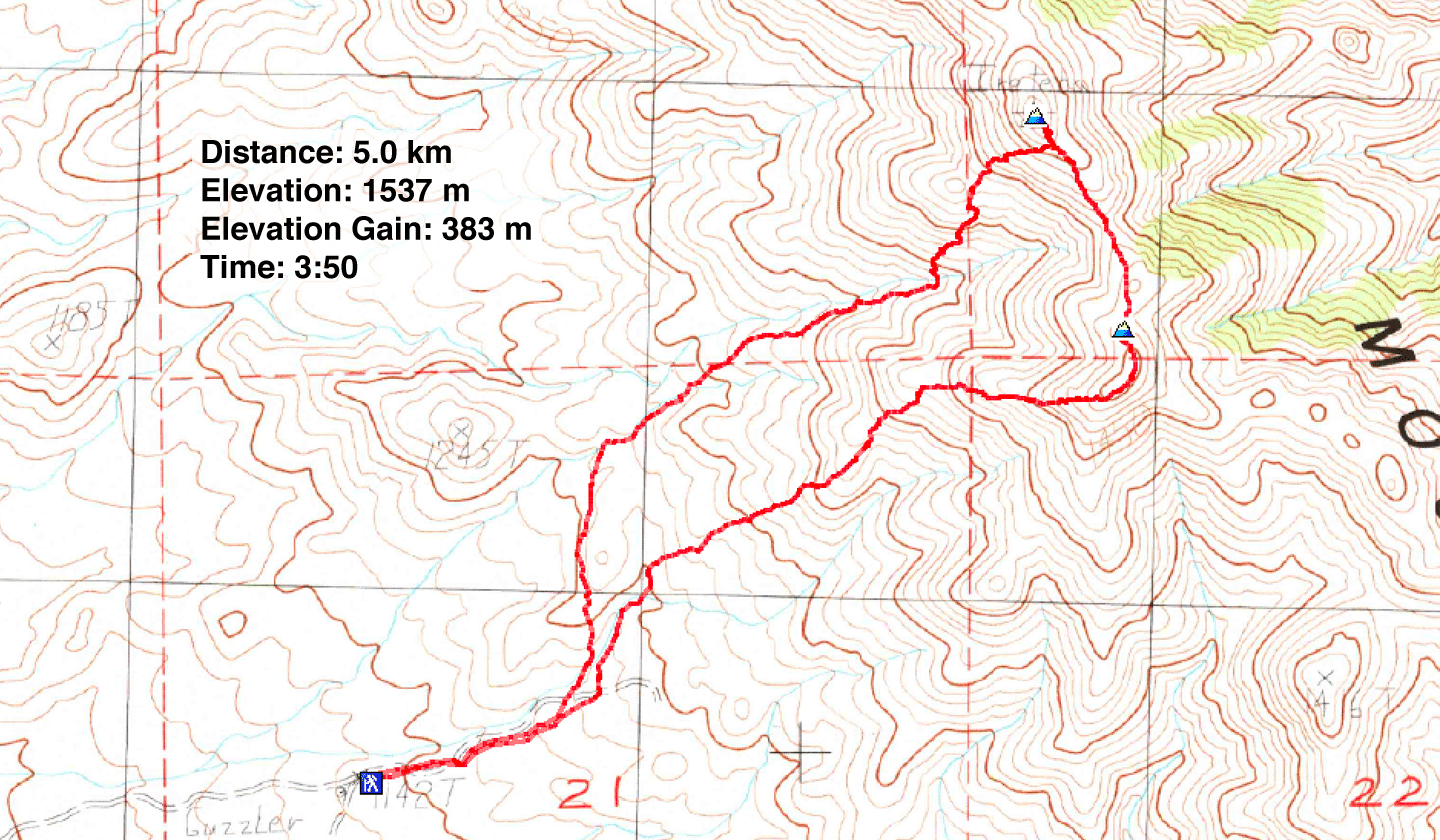 Ireteba Peaks (3.2 mi, 5043 ft, 1257 ft)