bobspirko.ca | Home | Canada Trips | US Trips | Hiking | Snowshoeing | MAP | About

High Peak
Pahrump, Nevada
October 1, 2019
Distance: 6.5 km (4.0 mi)
Cumulative Elevation Gain: 410 m (1345 ft)
High Peak isn't very high, but it's the highest point near Pahrump. We drove past the town and turned onto Bell Vista Road. The highway runs to Death Valley, but we stopped well short of that and parked at a pullout. Shin, Dinah and I then set off across the desert flats to the end of the north ridge. Except for skirting a couple of high points, we closely followed the crest. Before reaching the summit, the ridge drops down and rises to meet a narrow section.
This ridge section is slightly exposed and has an eight-foot class 3 downclimb. Beyond that, the top of High Peak is within easy reach. The summit bore both a cairn and a summit register. It also has a benchmark: Trump. No relationship, I'm sure, to the controversial U.S. president.
After a short stay, we started back down. We bypassed the narrow ridge using the slope on the south side. Although it avoids having to scramble, it was slippery, full of loose rock. We continued back along the ridge but diverged slightly to have lunch at a cairn on the west ridge. Afterwards, we retraced our steps back along the ridge, across the flats to our car.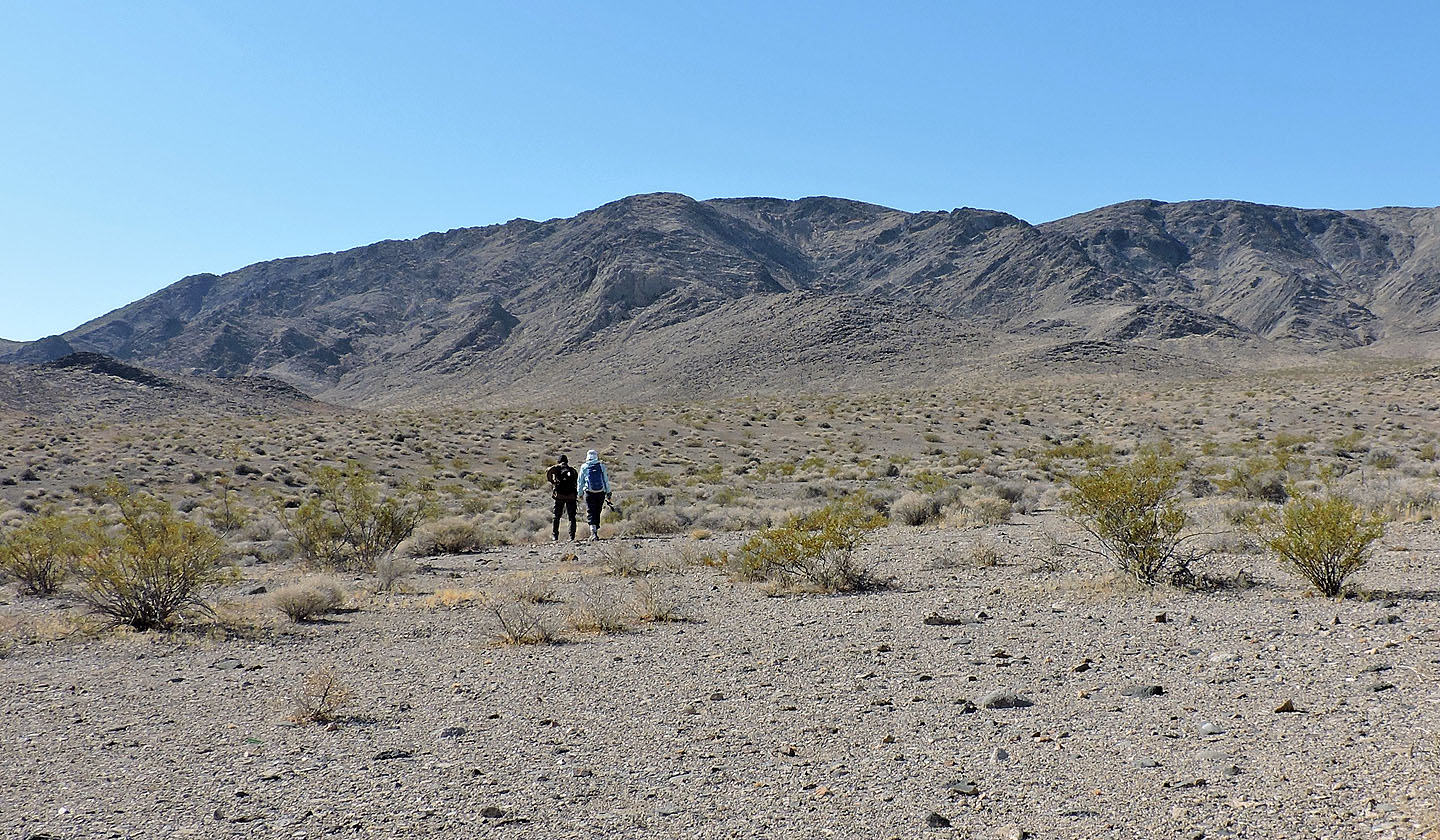 Setting off for the end of the ridge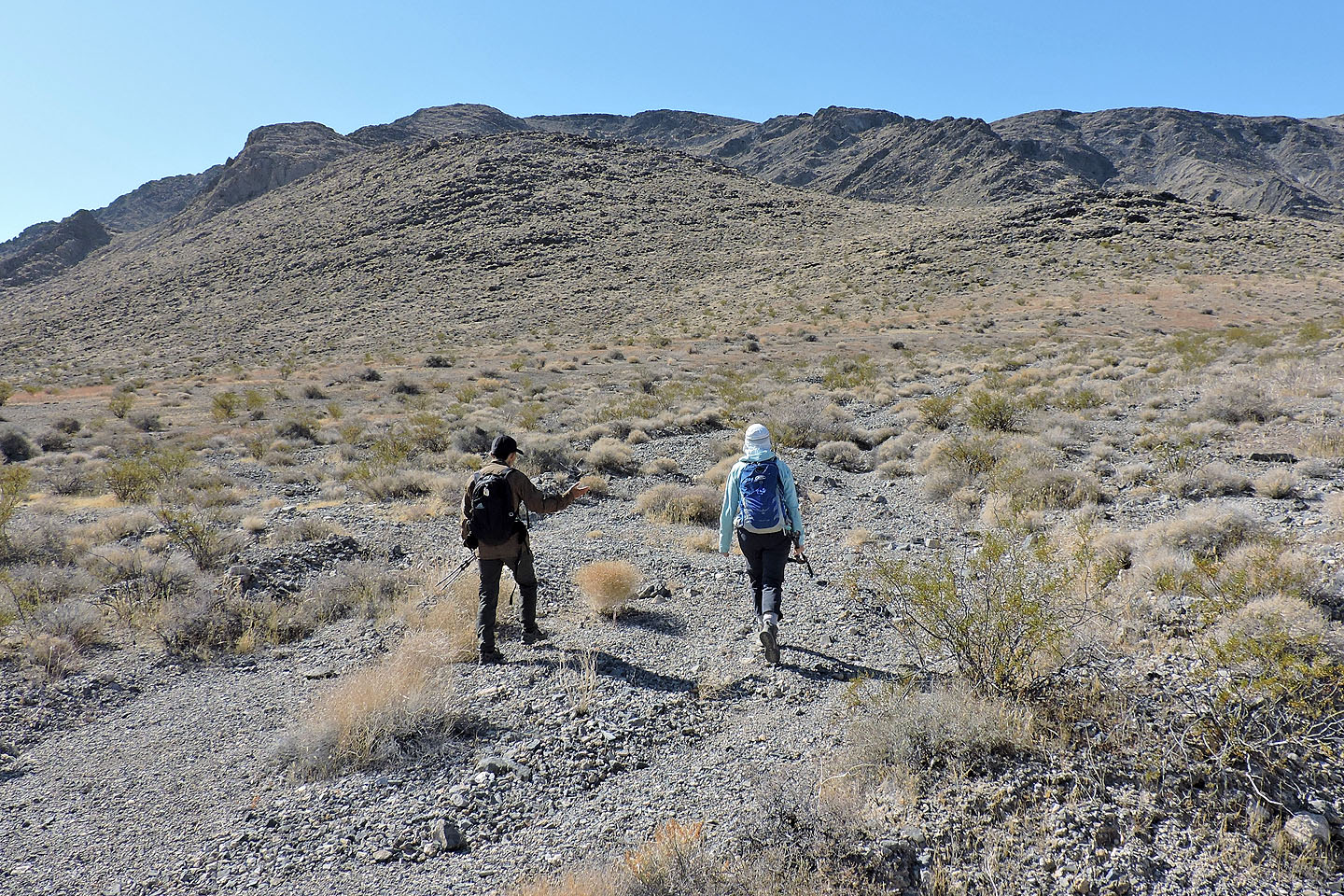 The end of the ridge is a gentle ascent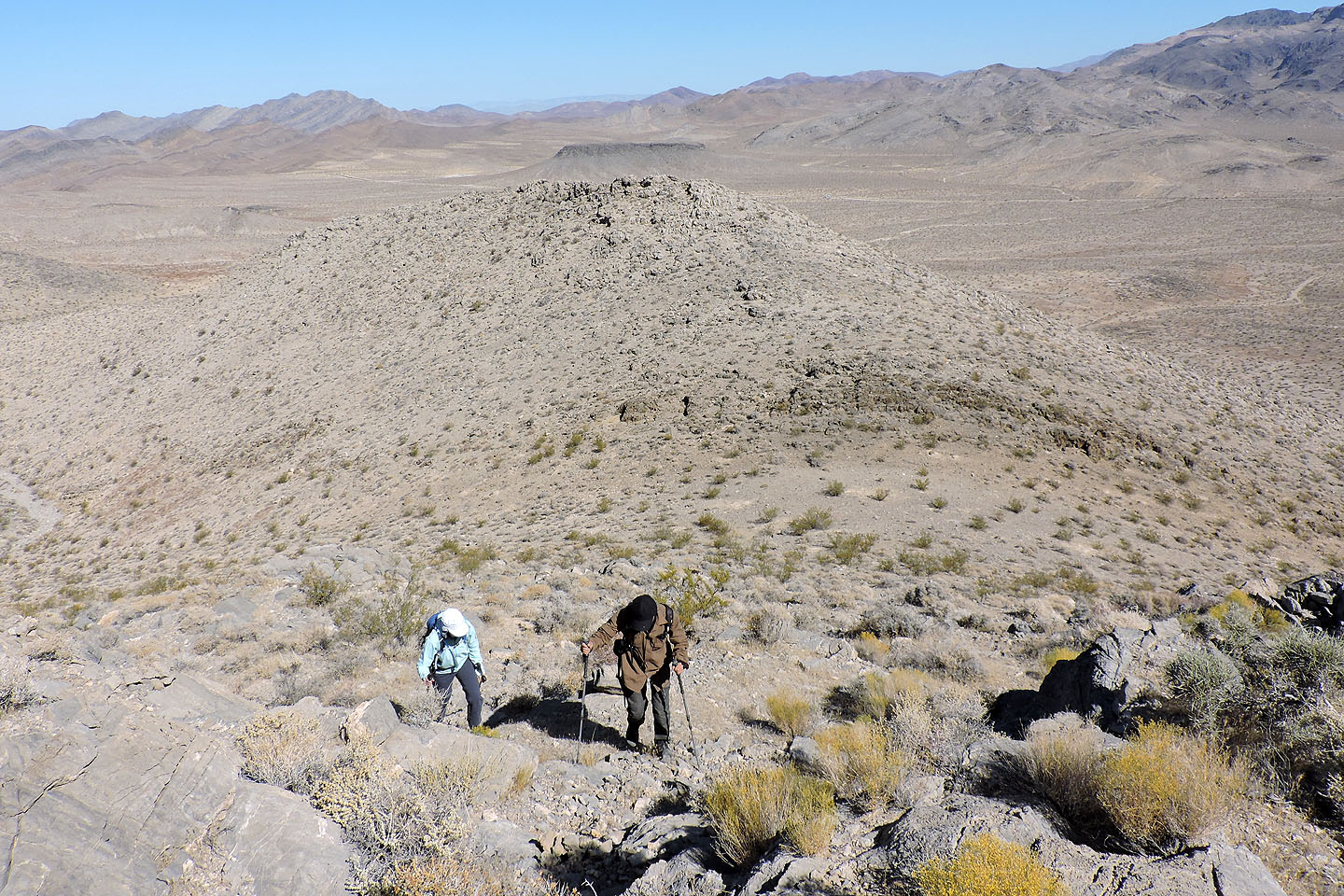 Looking back after gaining the ridge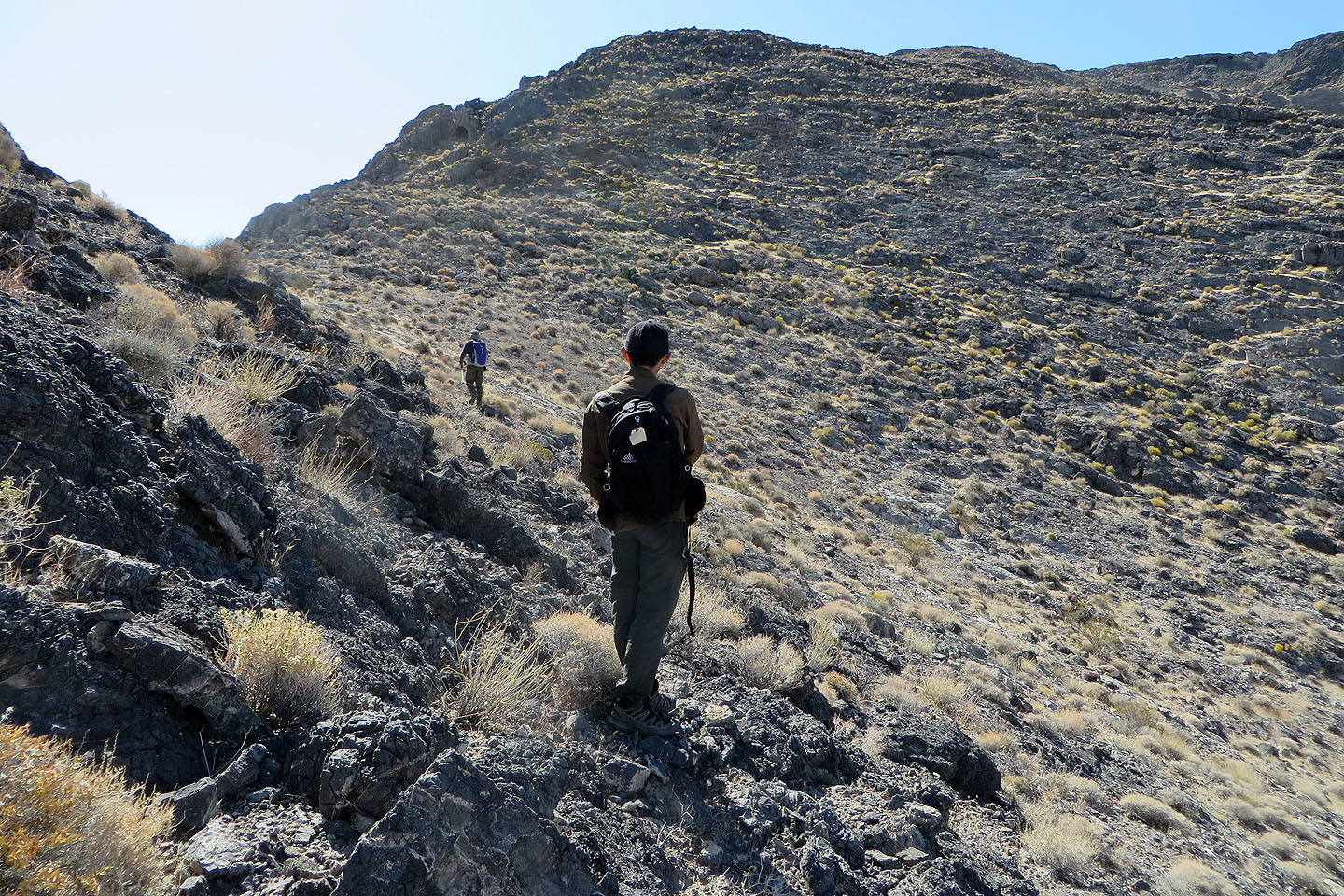 We skirted around the first high point on the ridge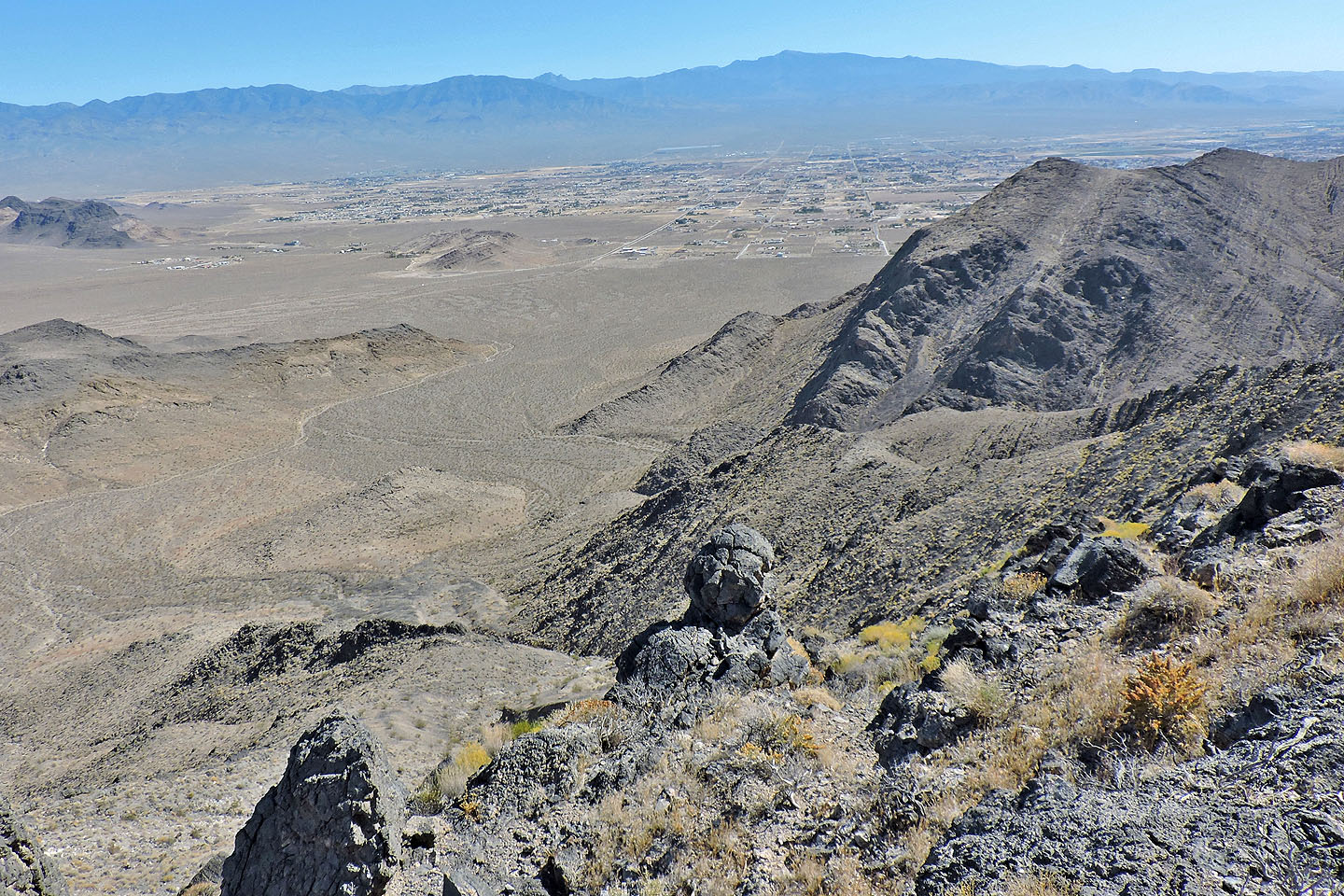 The town of Pahrump lies east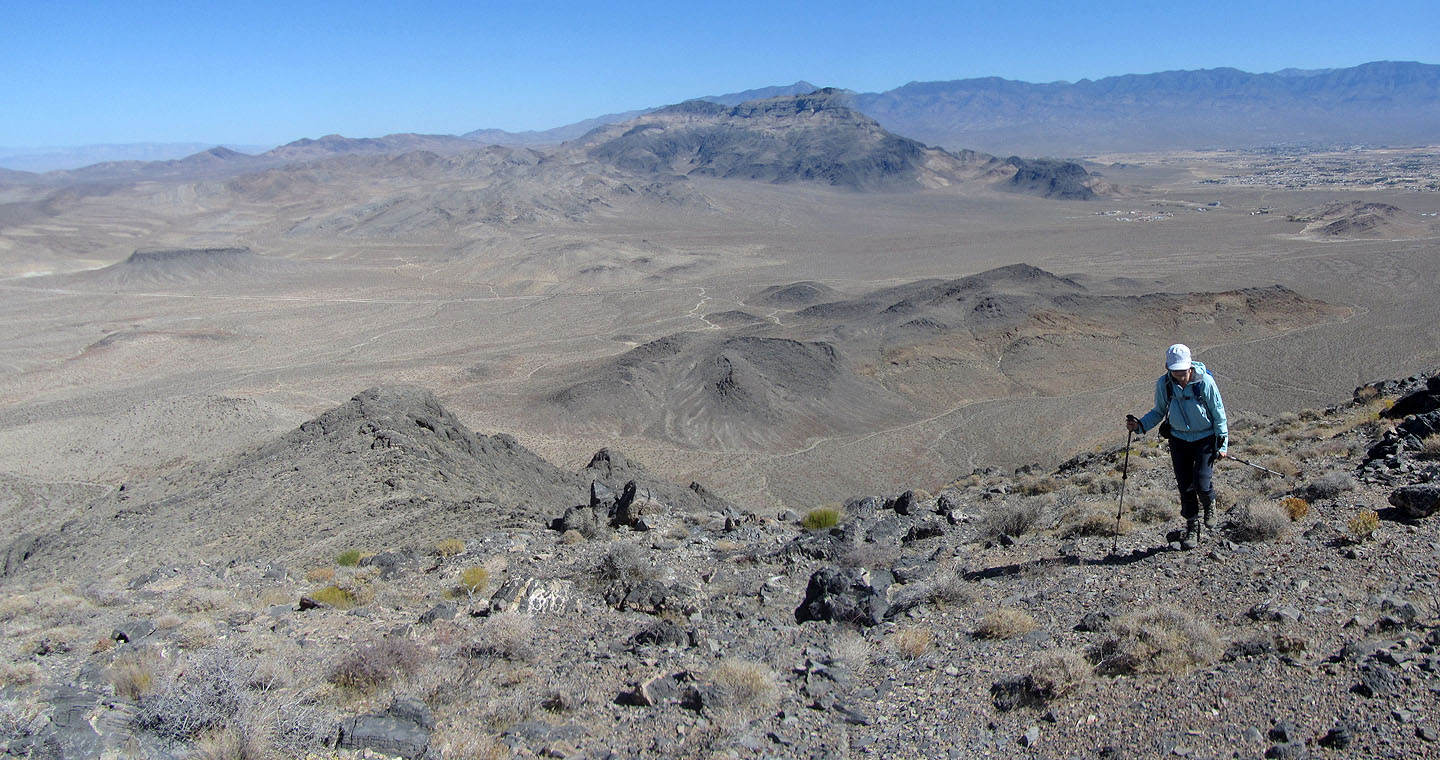 Looking back along the ridge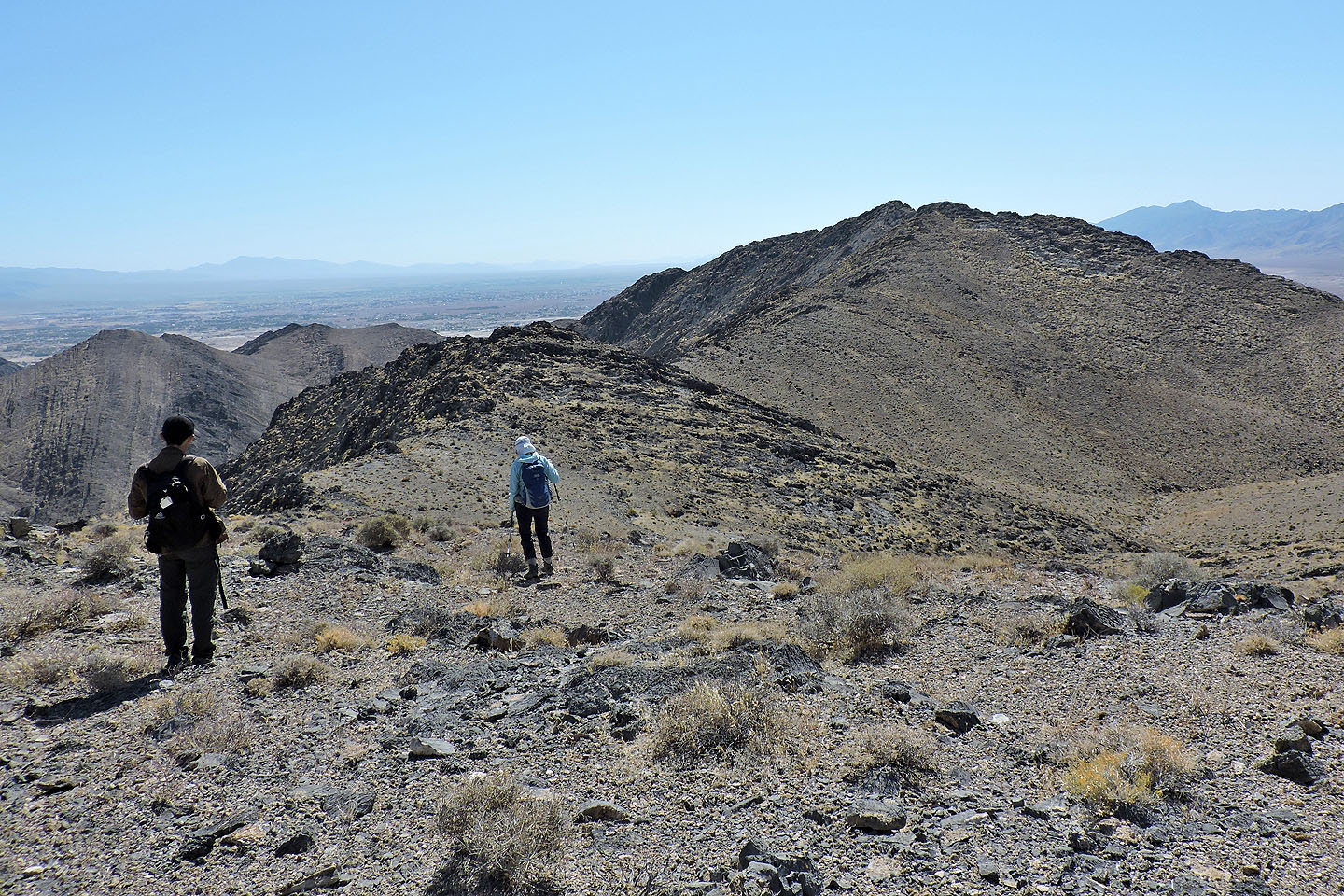 The summit comes into view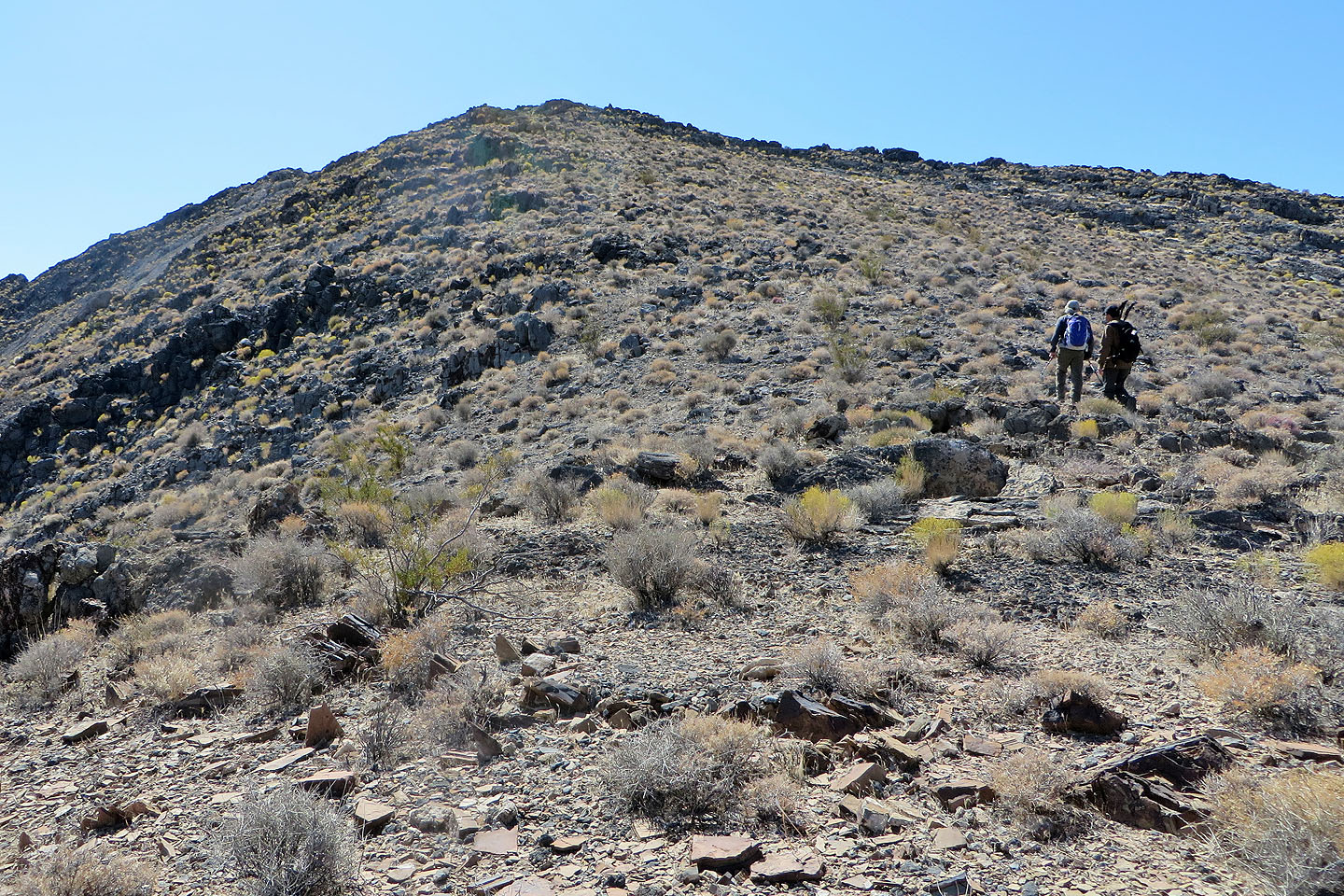 After losing 20 m we hiked up an easy slope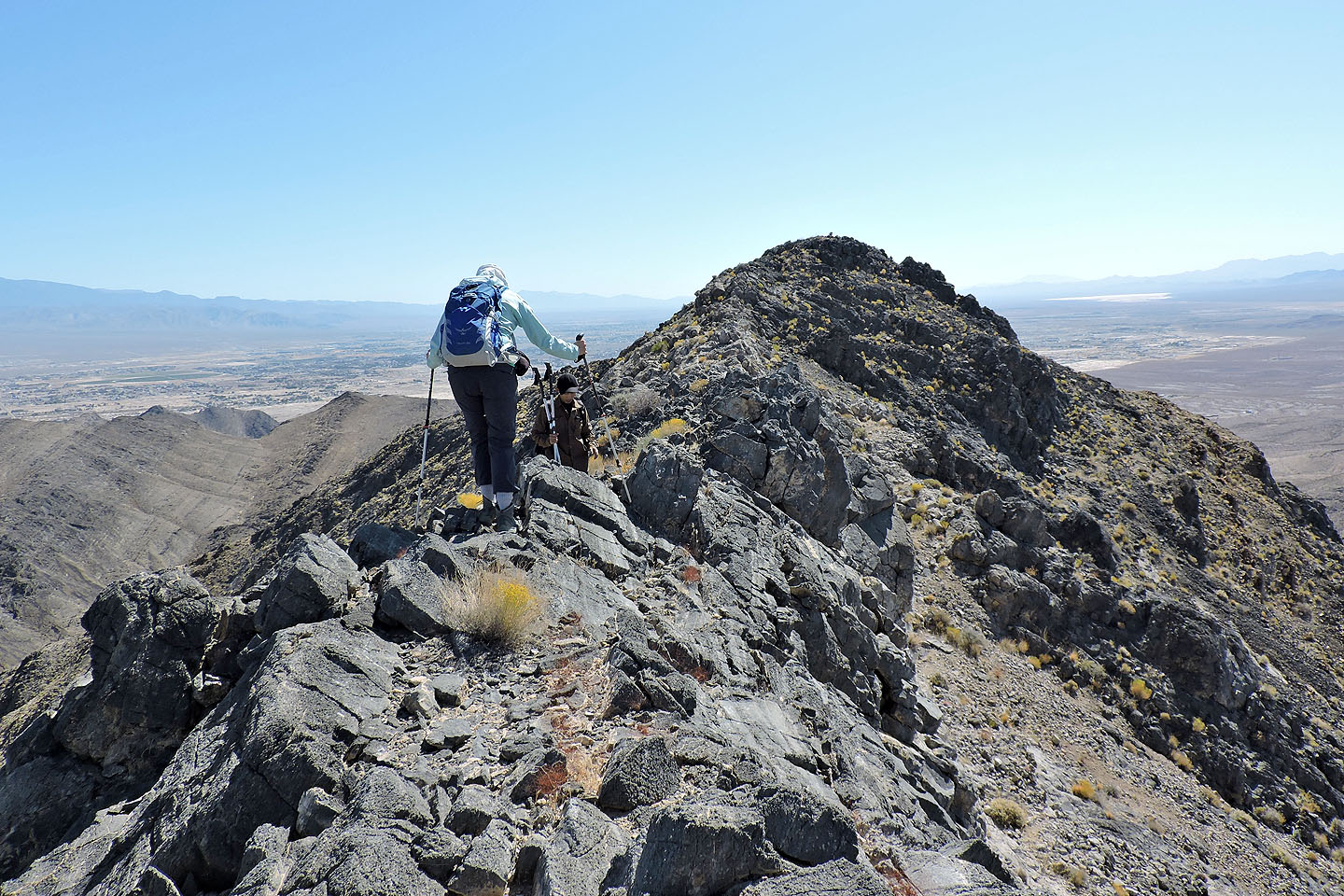 Following the ridge to the summit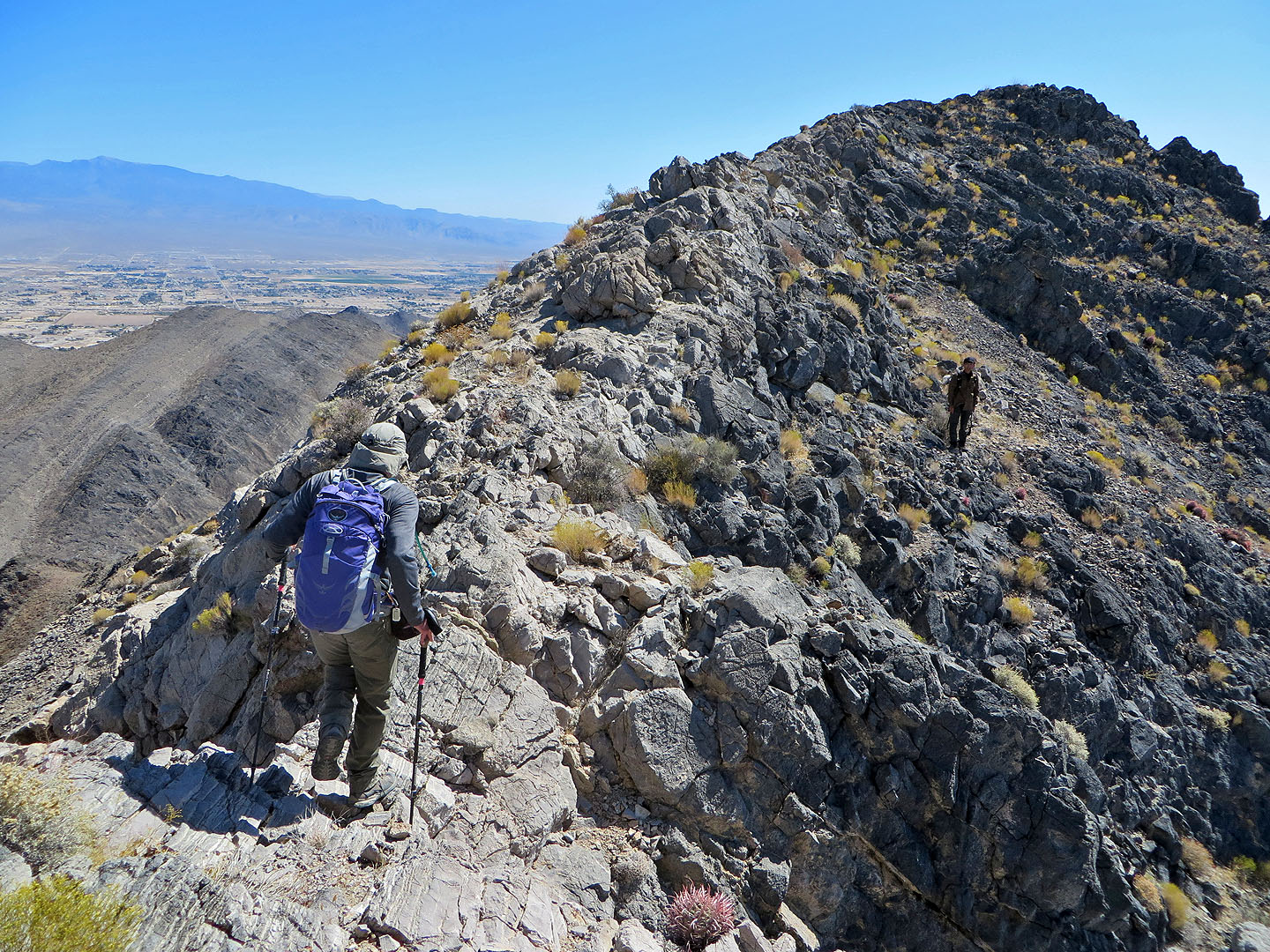 For the last section before the summit we dropped down to the right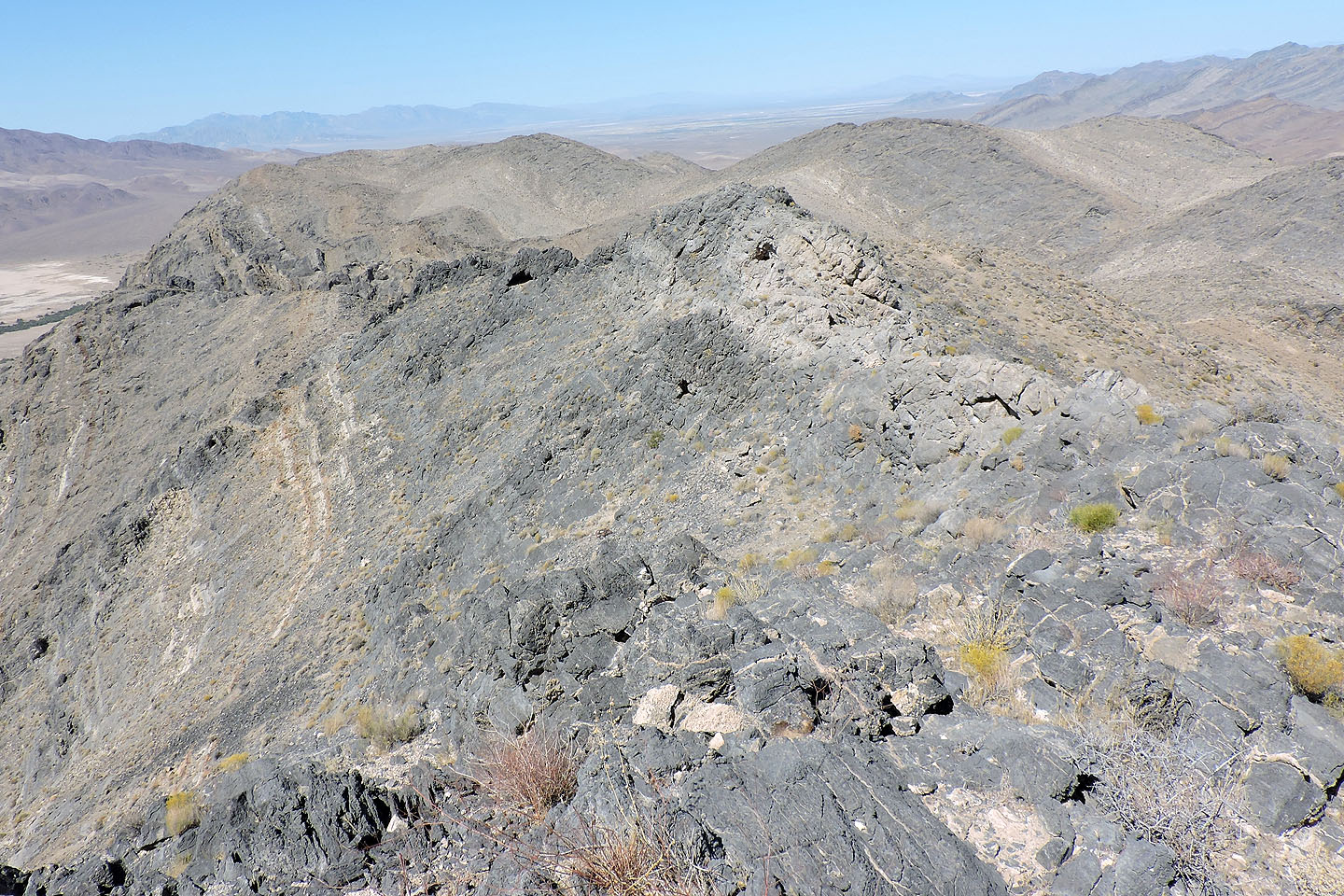 Looking back along the ridge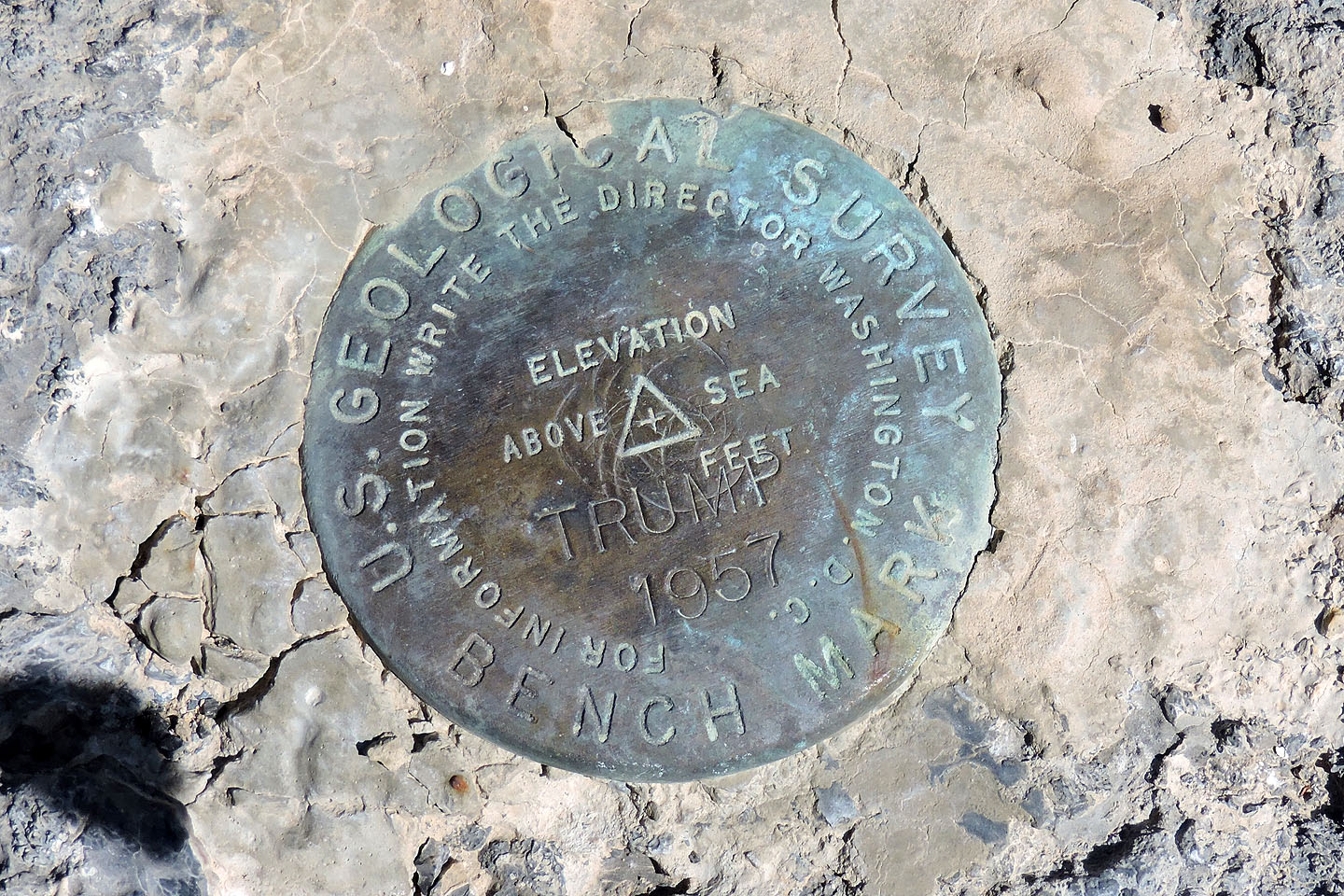 Trump benchmark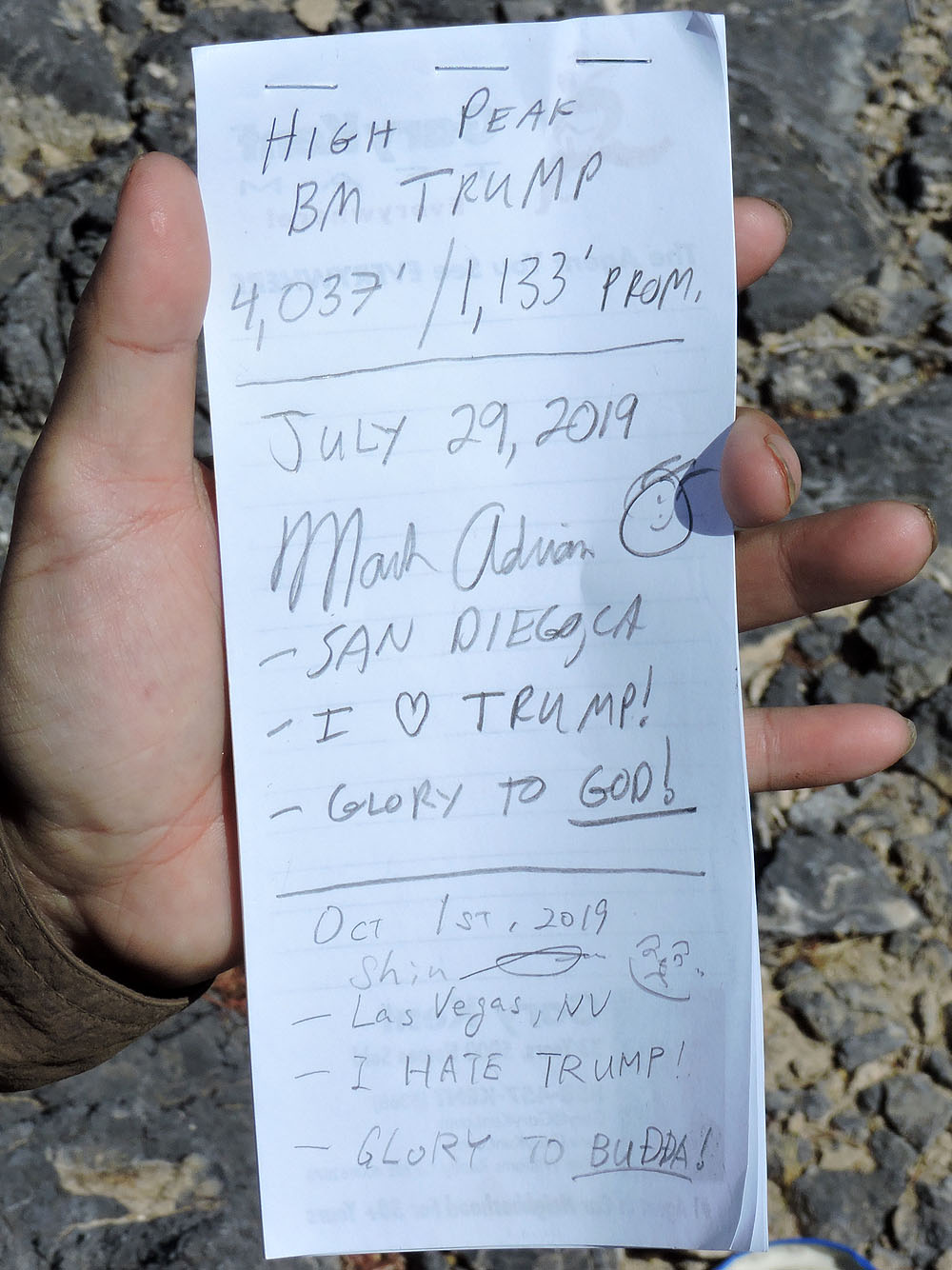 Summit register

Pahrump Peak sits directly south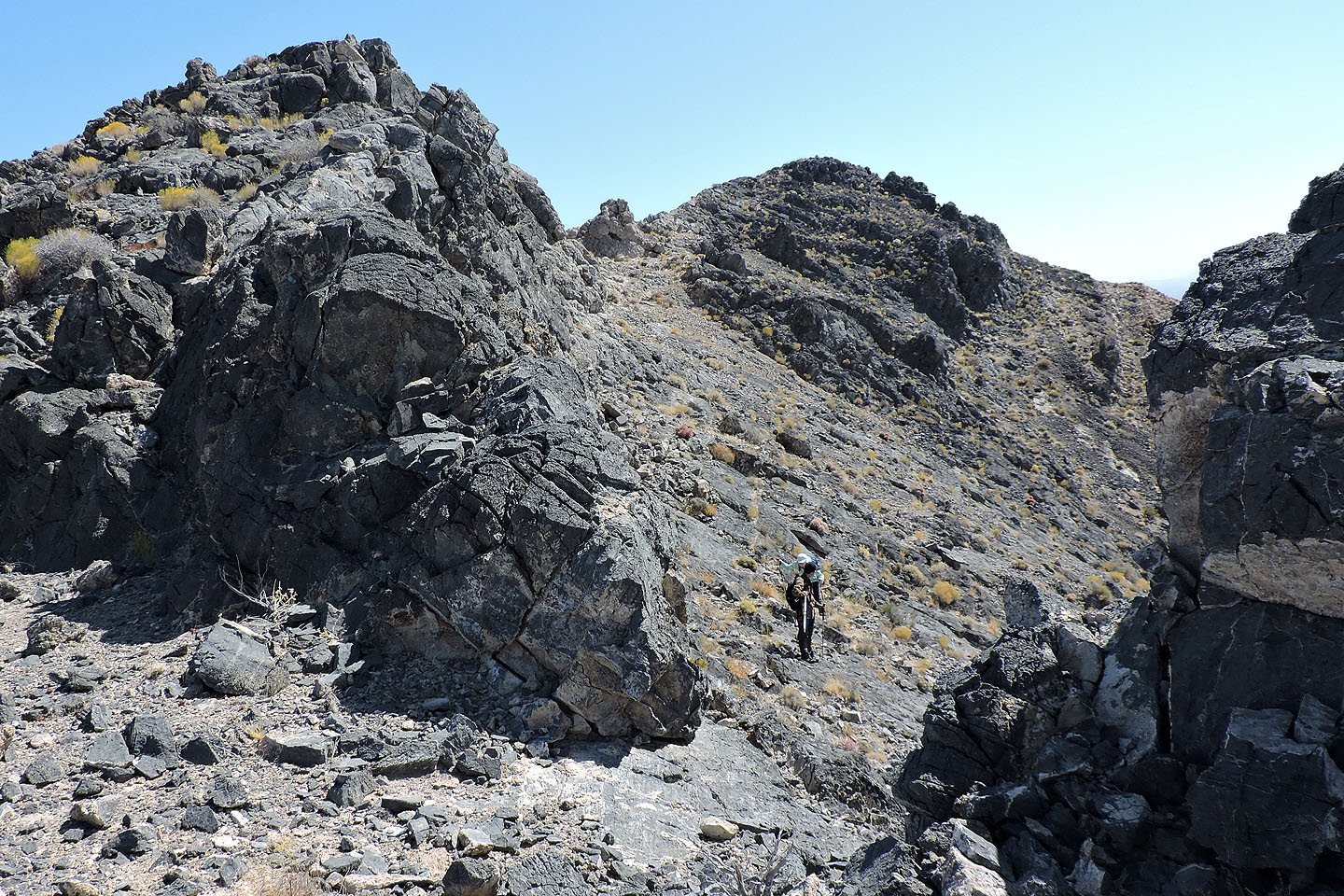 Coming down from the summit, Shin and Dinah bypassed the narrow ridge by using the south slope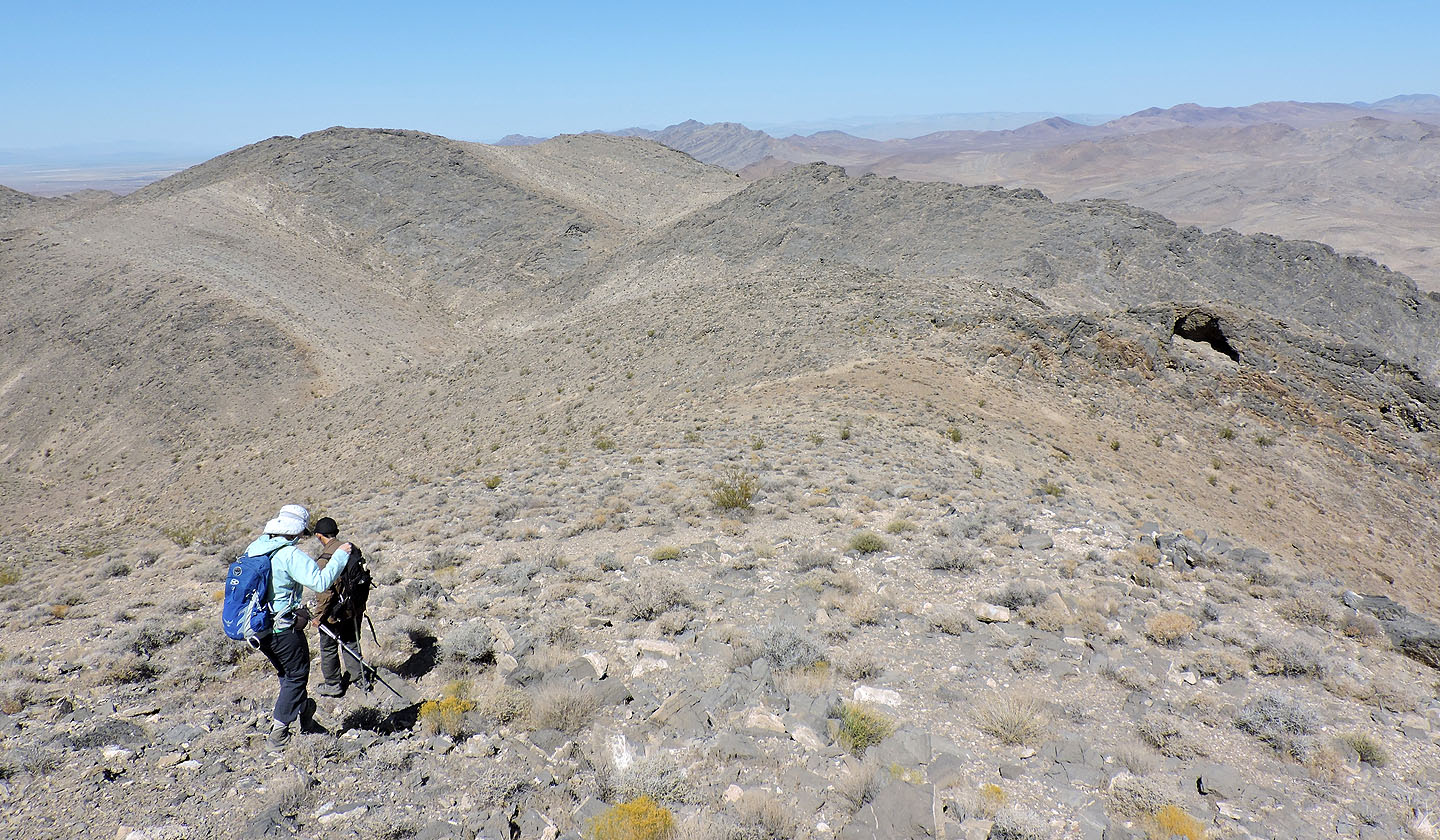 On the way back, we stopped at the west ridge seen left here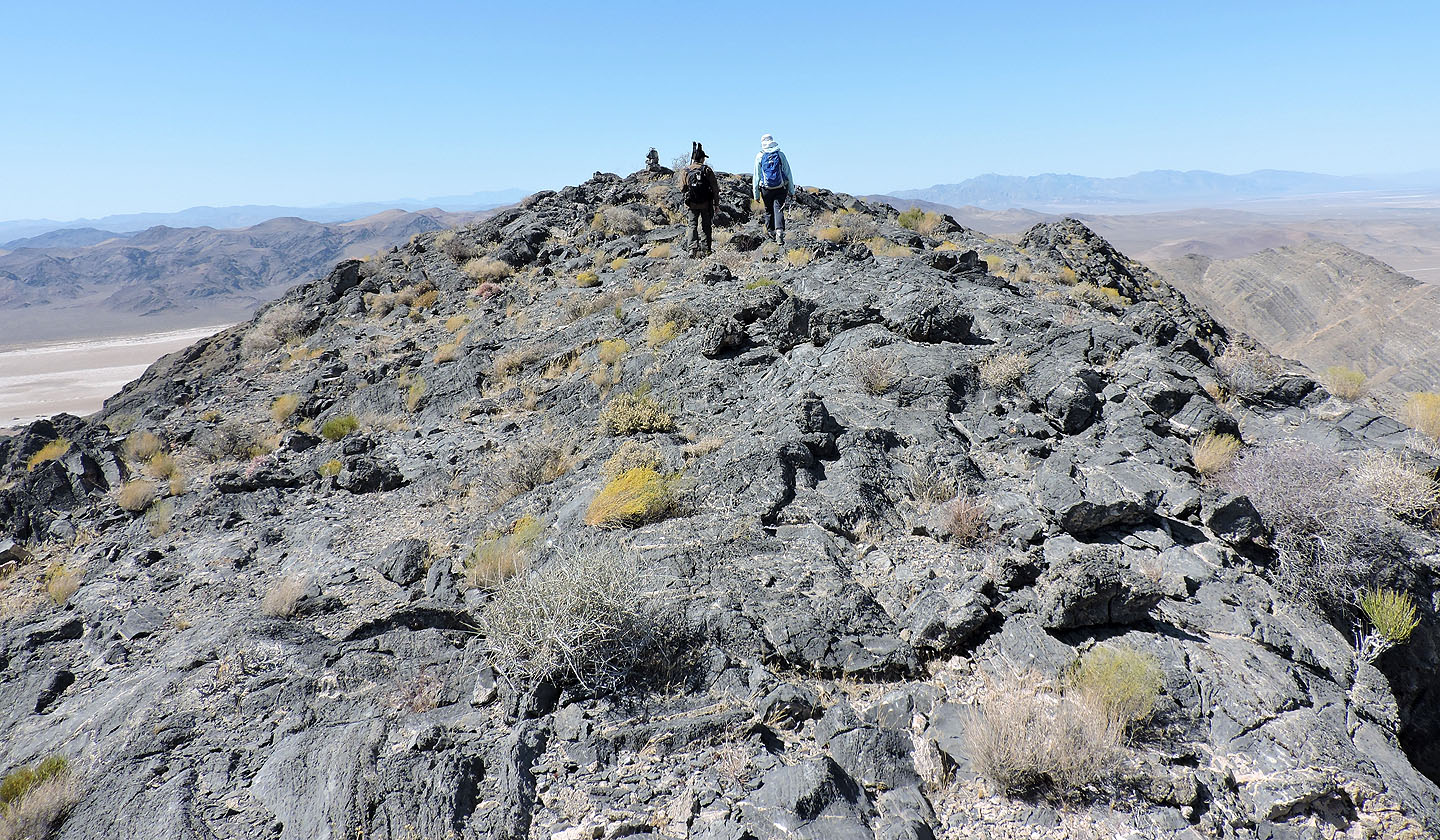 Almost at the top of the west ridge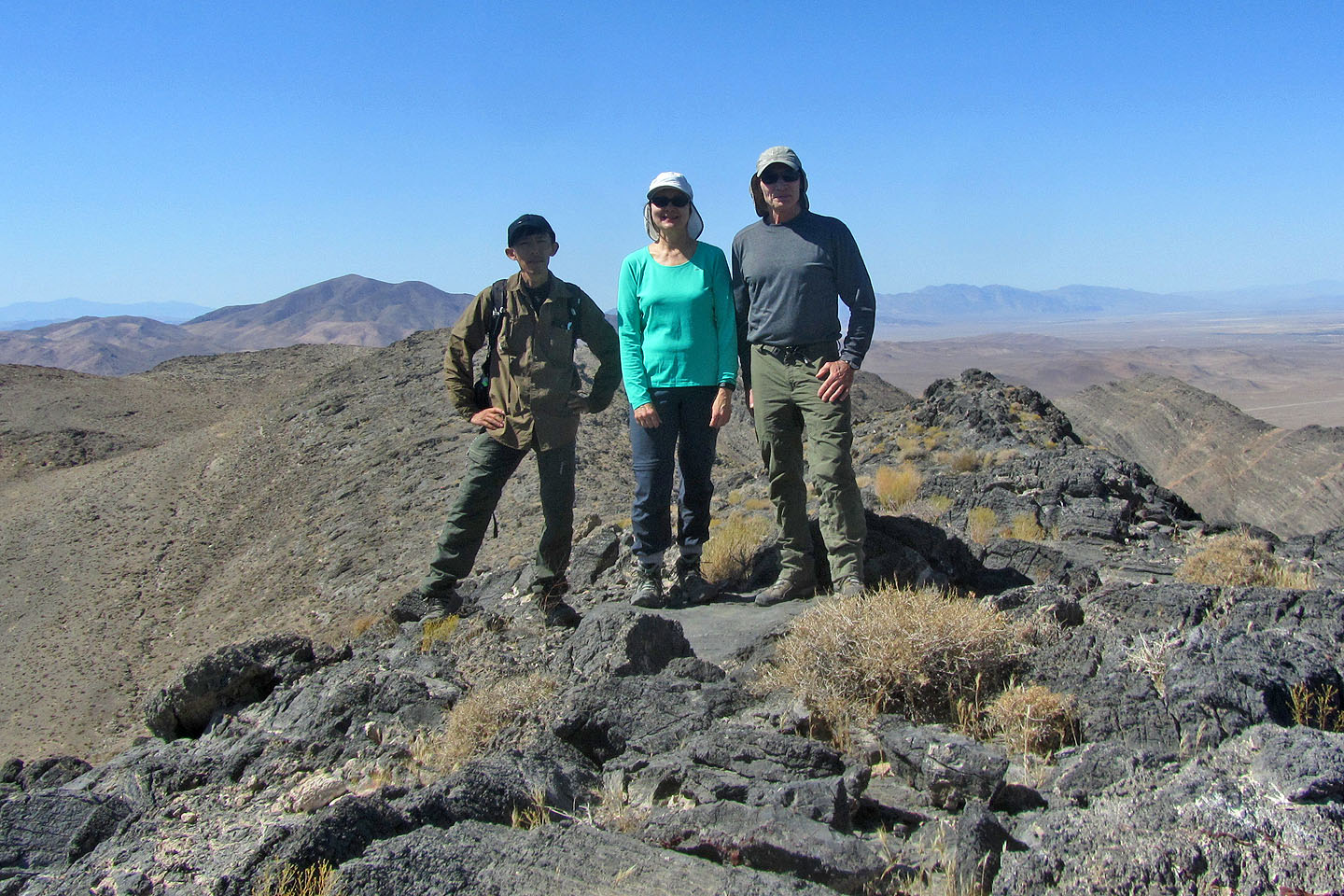 Posing on top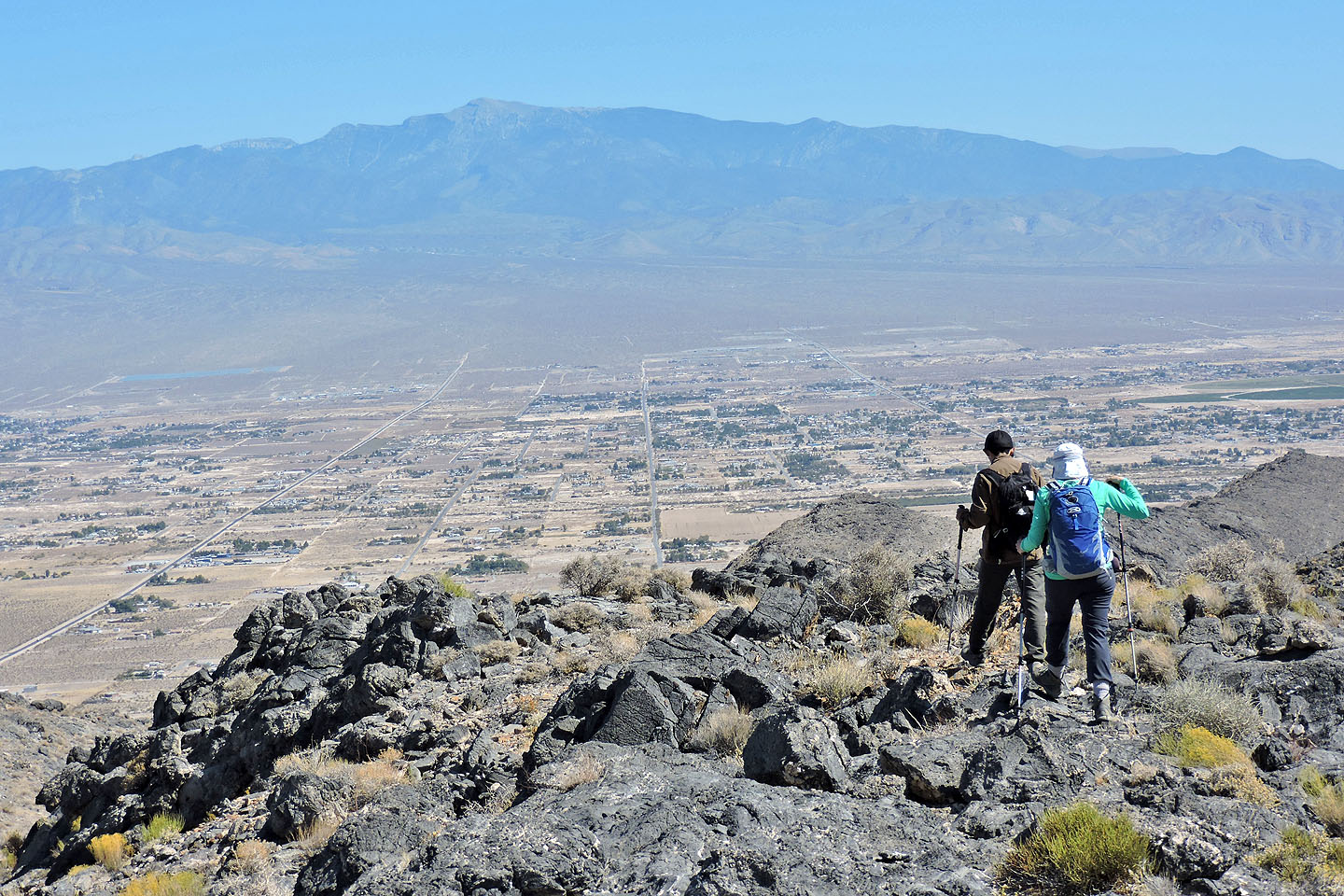 Heading back. Mount Charleston in the distance.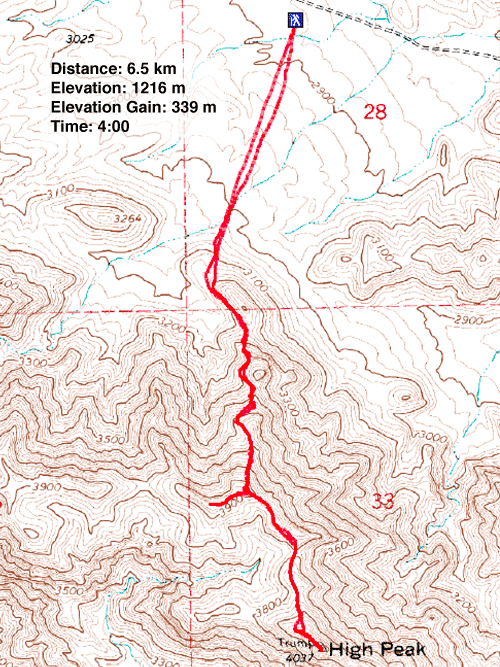 High Peak (4.0 mi, 3990 ft, 1112 ft)