bobspirko.ca | Home | Canada Trips | US Trips | Hiking | Snowshoeing | MAP | About

Gunsight Notch Peak
Red Rock Canyon NCA, Nevada
November 5, 2009
Distance: 10.2 km (6.3 mi)
Cumulative Elevation Gain: 734 m (2408 ft)
While researching peaks in Red Rock, Dinah and I discovered photos of Terrace Canyon, a stunning canyon comprising red, layered rock. Not content with just reaching the canyon, we also wanted to climb a peak. It appeared Gunsight Notch Peak fit the bill. Although it bypasses Terrace Canyon, the route incorporates Gunsight Notch Canyon which also has impressive rock terraces.
Pine Creek Trail is used to access several peaks in Red Rocks including Gunsight Notch Peak. We followed the trail to the canyon entrance. The canyon is strewn with boulders, and we spent much time searching for ways up, through or around them.
When we came to the first fork, we kept left, staying in Pine Creek Canyon. It was narrower here, and we were astonished when a mountain sheep came bounding past us. We pressed against the canyon walls to allow it room. It was gone in a couple of seconds.
We continued to the next fork. Again keeping left (the right fork goes to Terrace Canyon), we ascended a beautiful canyon with step-like rock layers. The canyon extended for quite a way, and we loved every minute of it. Eventually the canyon end loomed ahead, and we scaled the left side to gain the open slopes high up. Rising above us was the white summit of Gunsight Notch Peak, and we scrambled up easily.
Although Gunsight Notch Peak is dwarfed by taller surrounding peaks, it was the journey that we relished the most rather than the summit views. The trip back down the canyon was every bit as fun as the ascent up.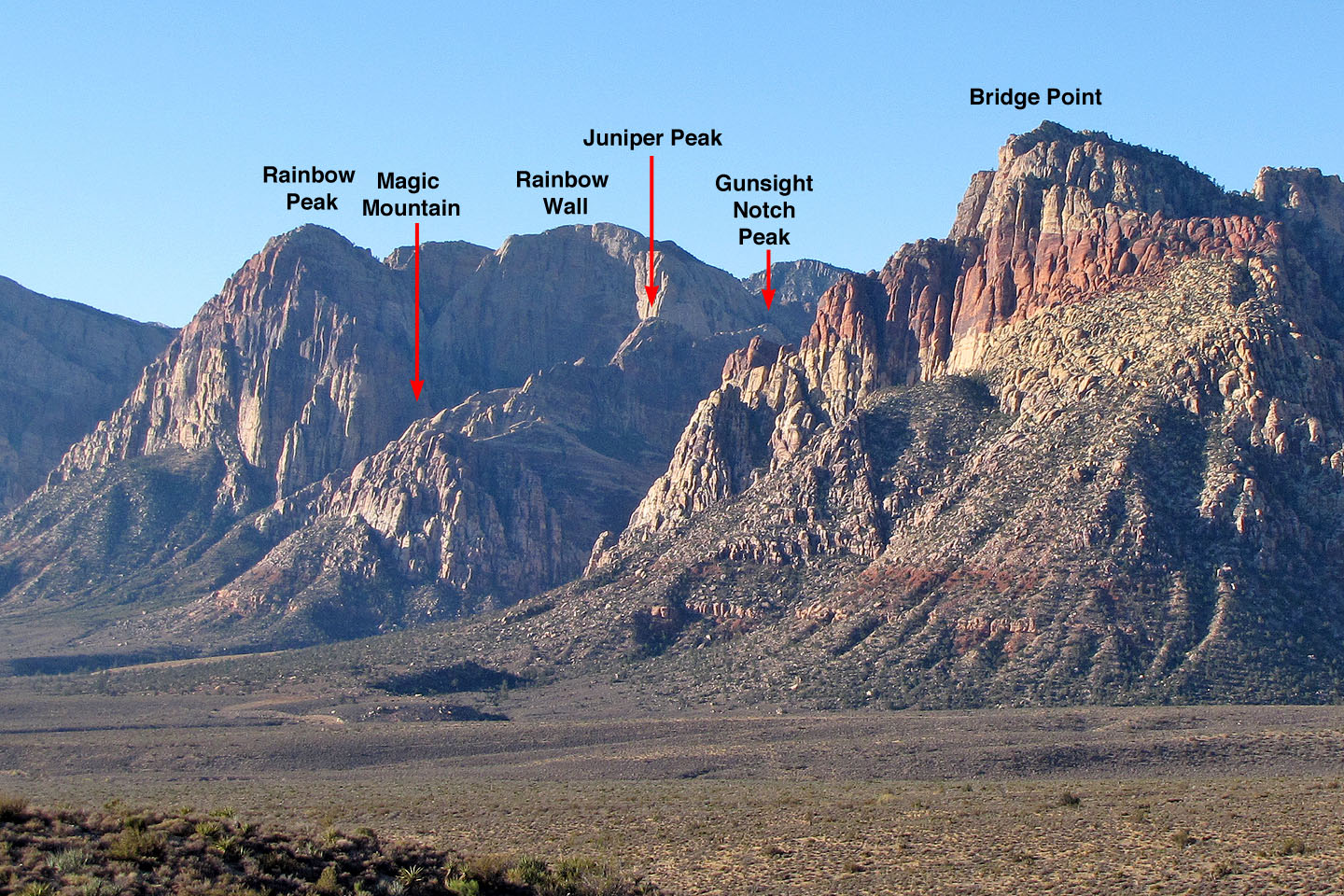 Gunsight Notch Peak is surrounded by taller mountains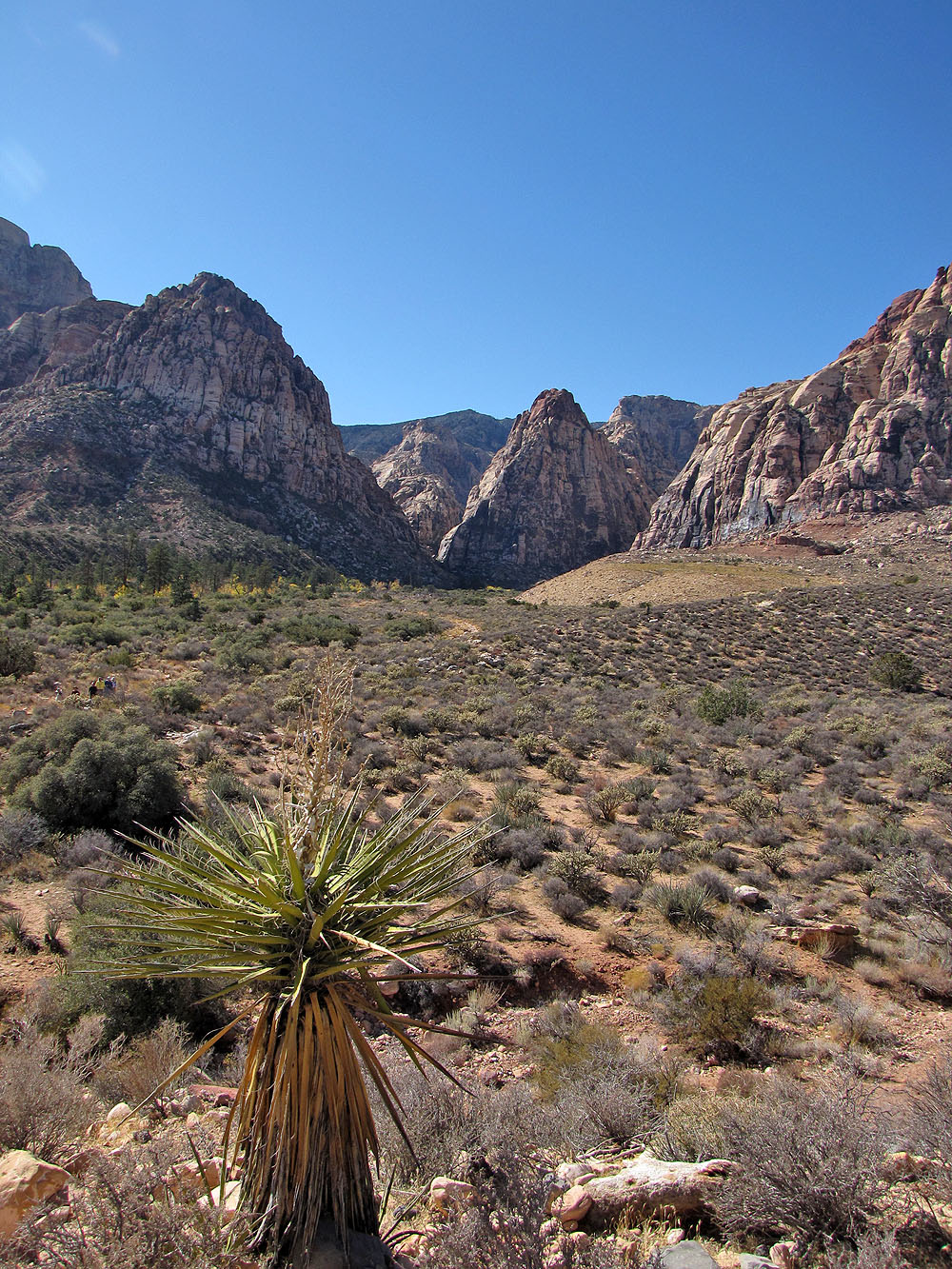 The route goes left of Mescalito Peak (centre) and then left again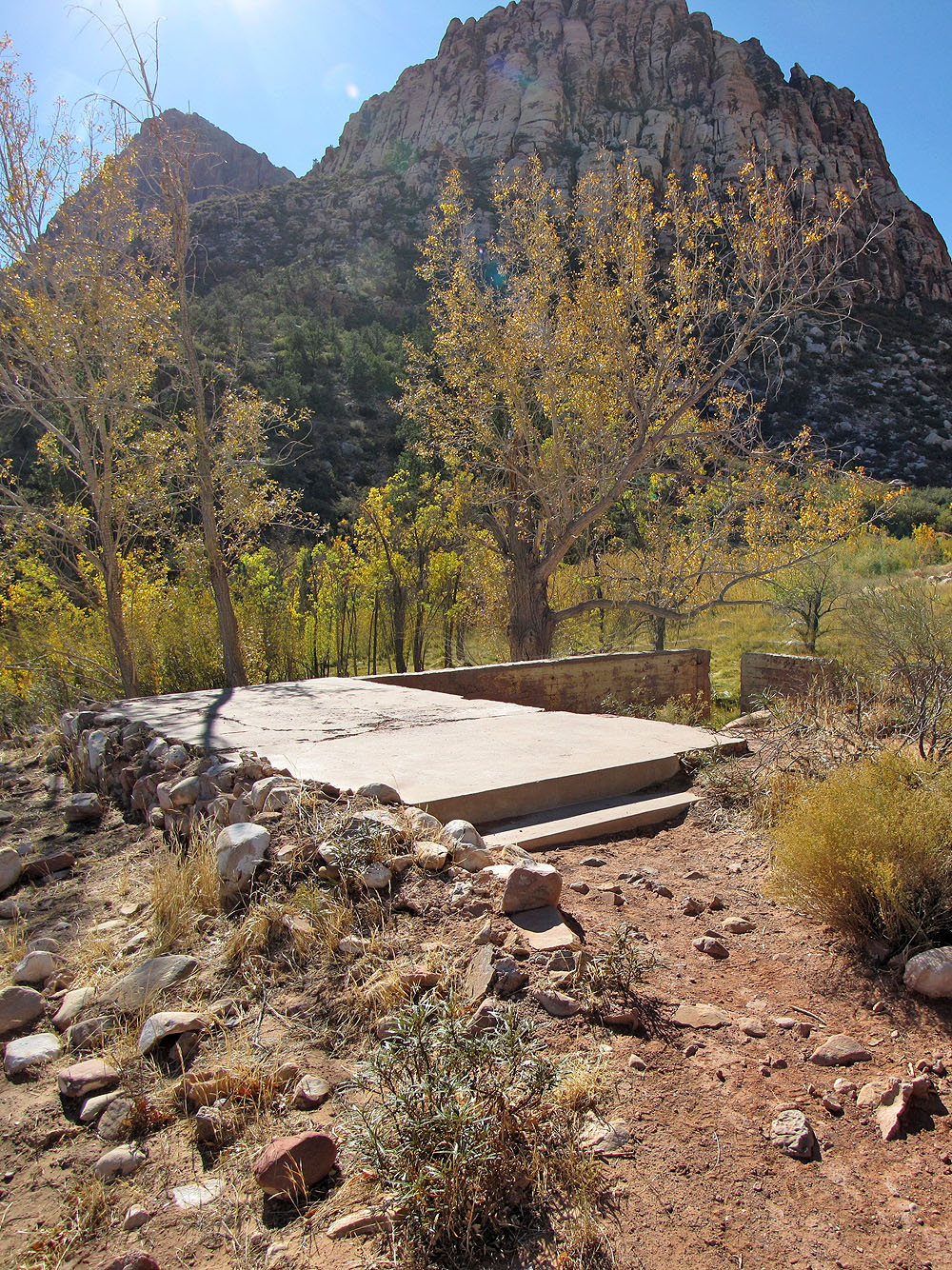 Foundation of the old Wilson homestead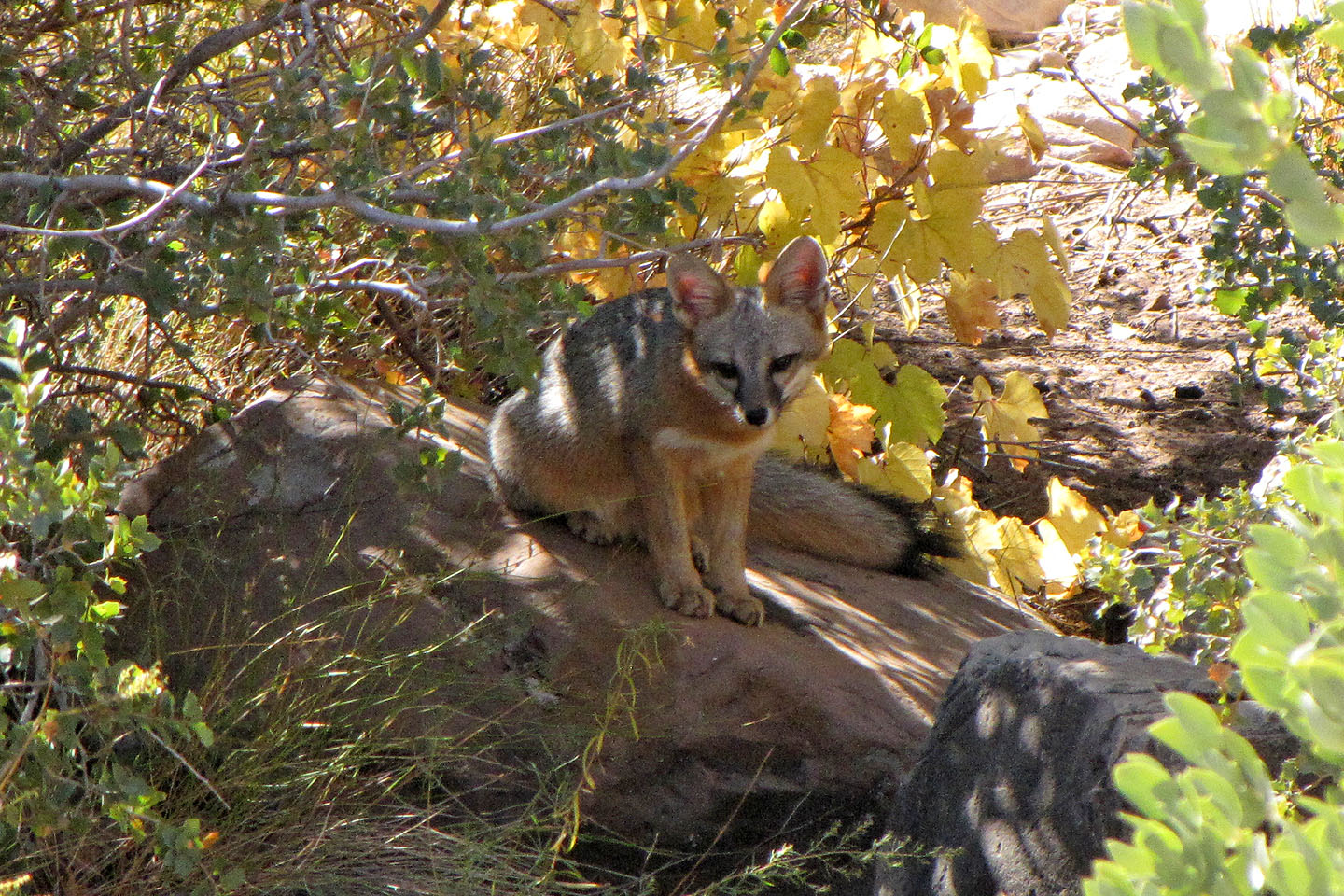 Sighting a gray fox was totally unexpected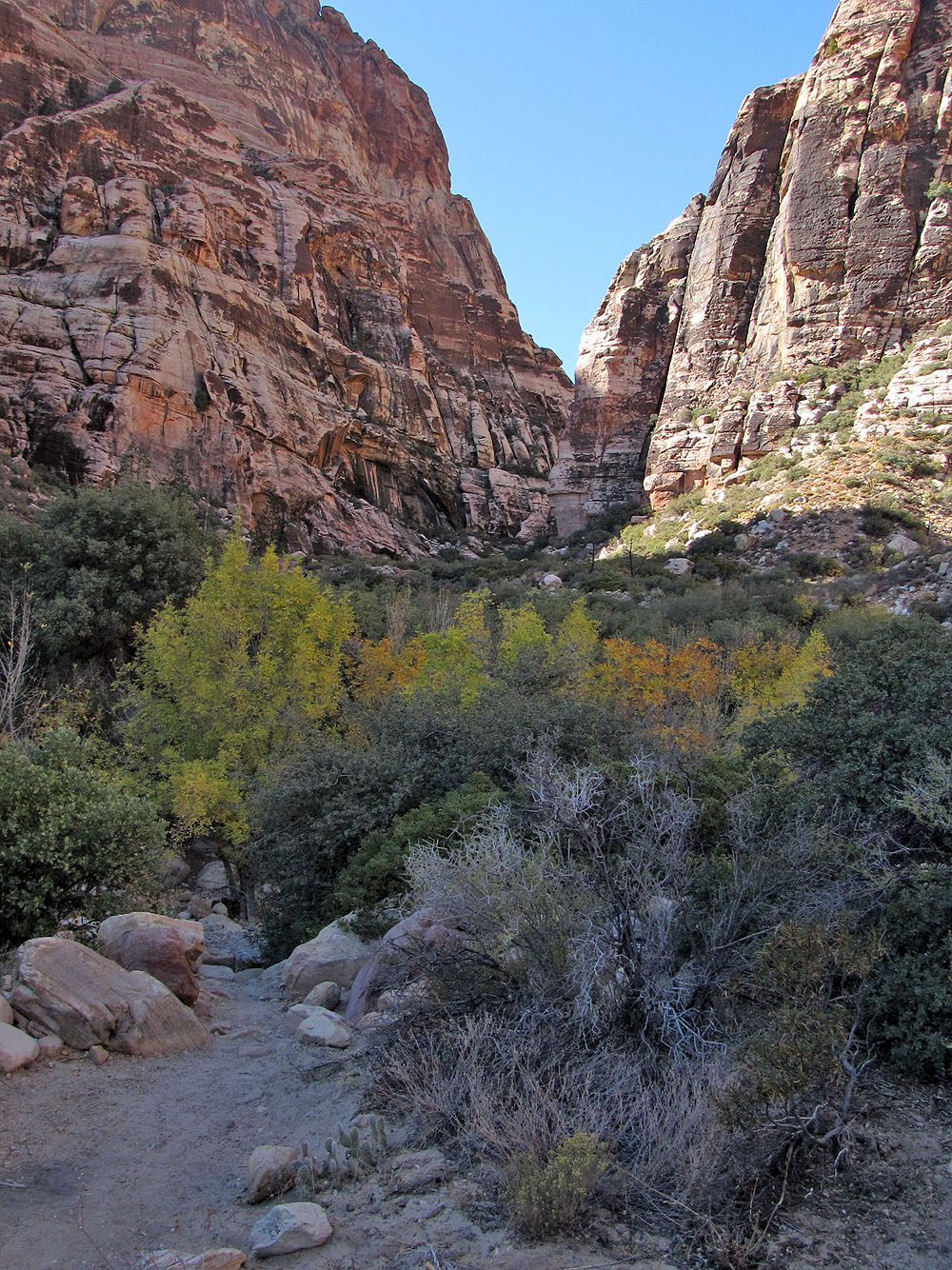 Fall colours at the canyon entrance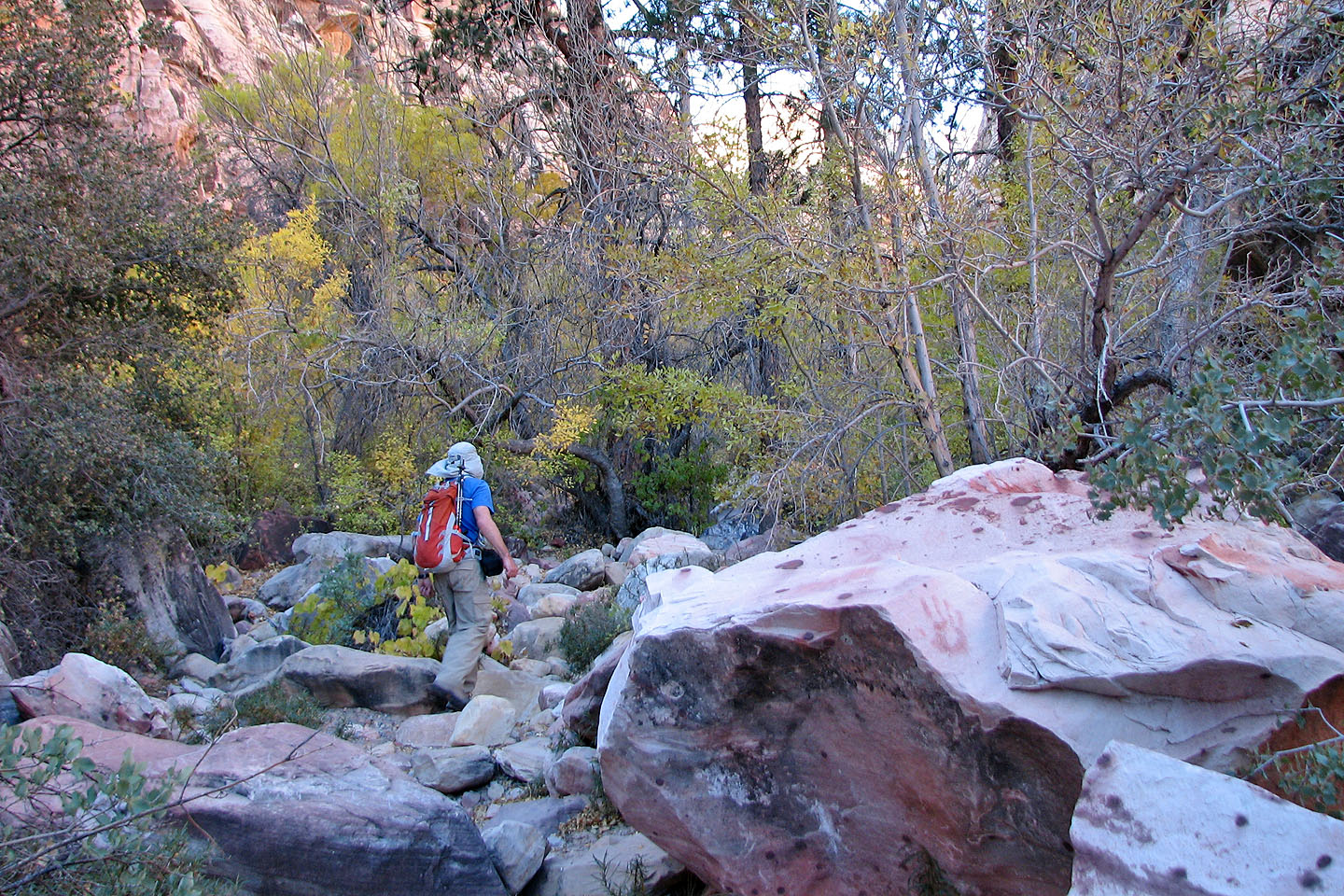 Starting up the canyon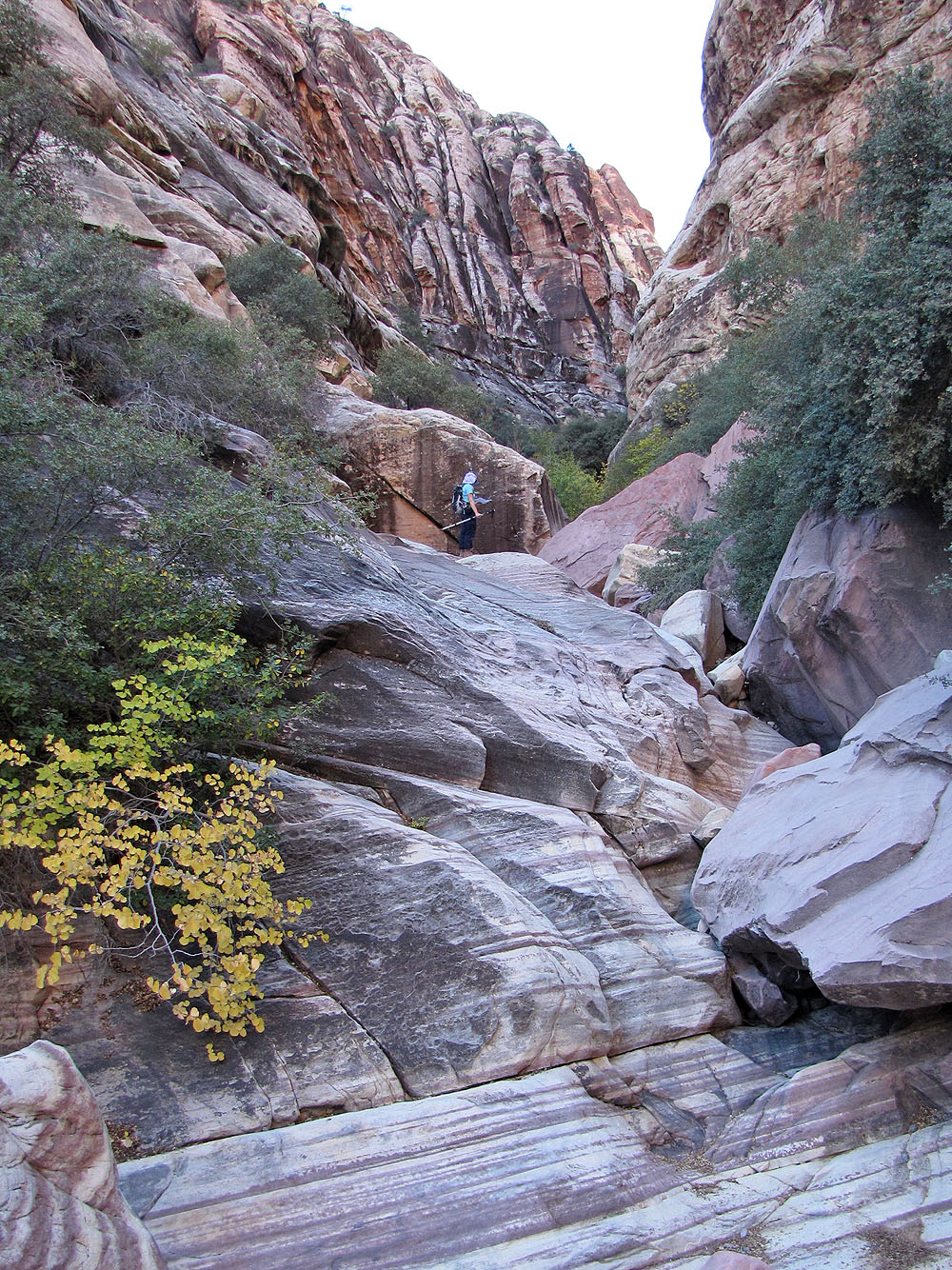 Going deep into the canyon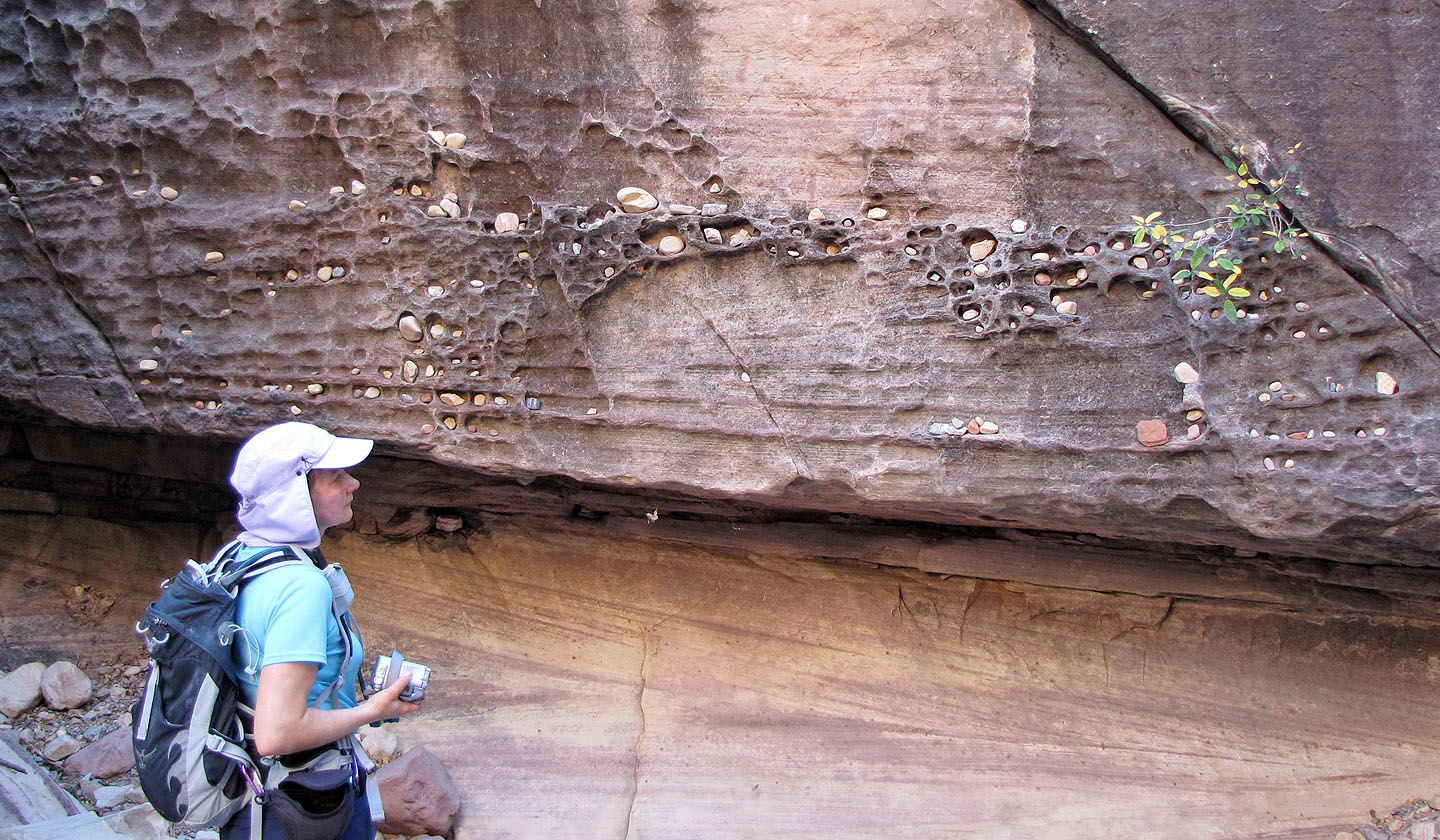 Decorated wall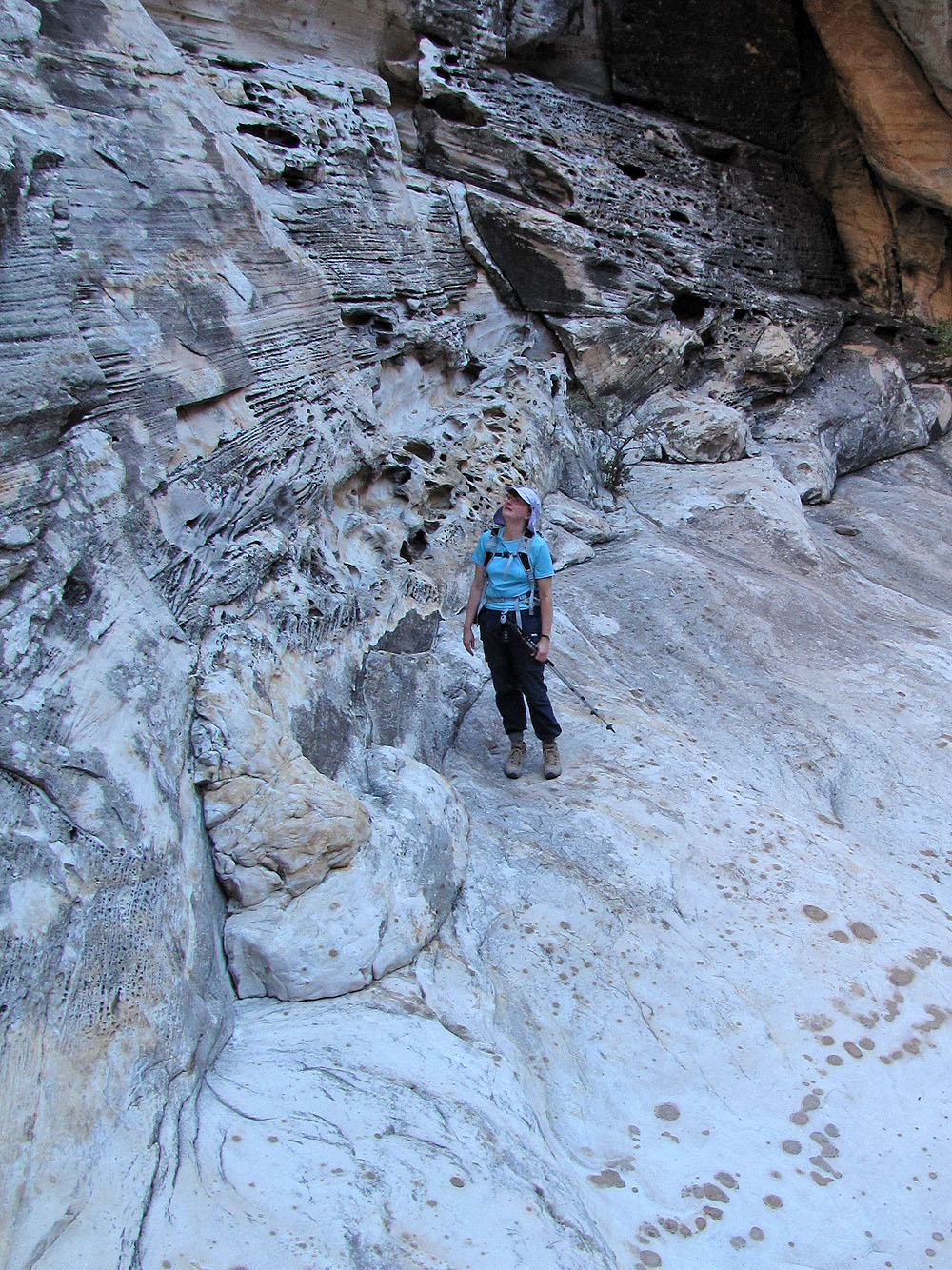 Another unusual canyon wall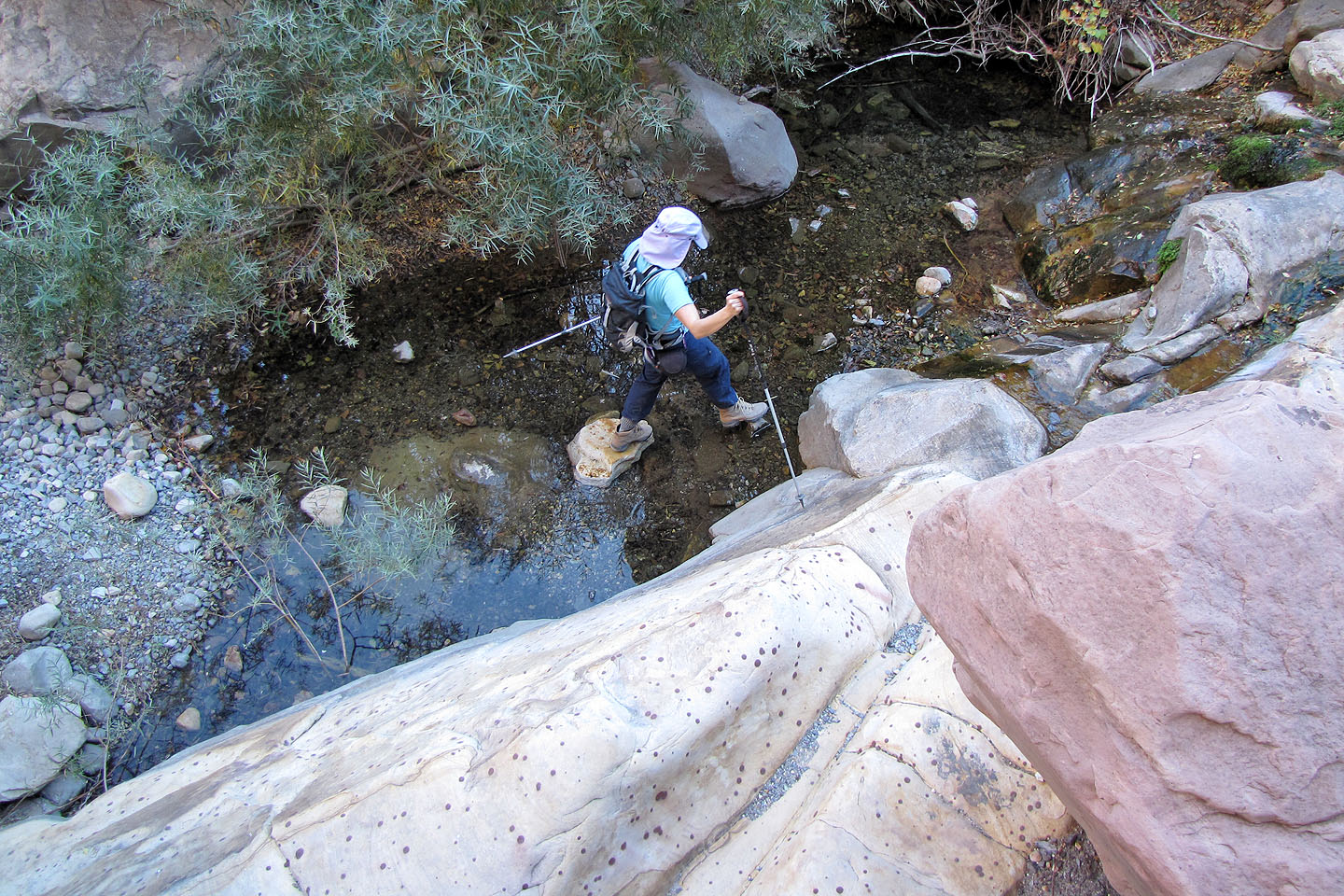 Dinah uses stepping stones to cross the stream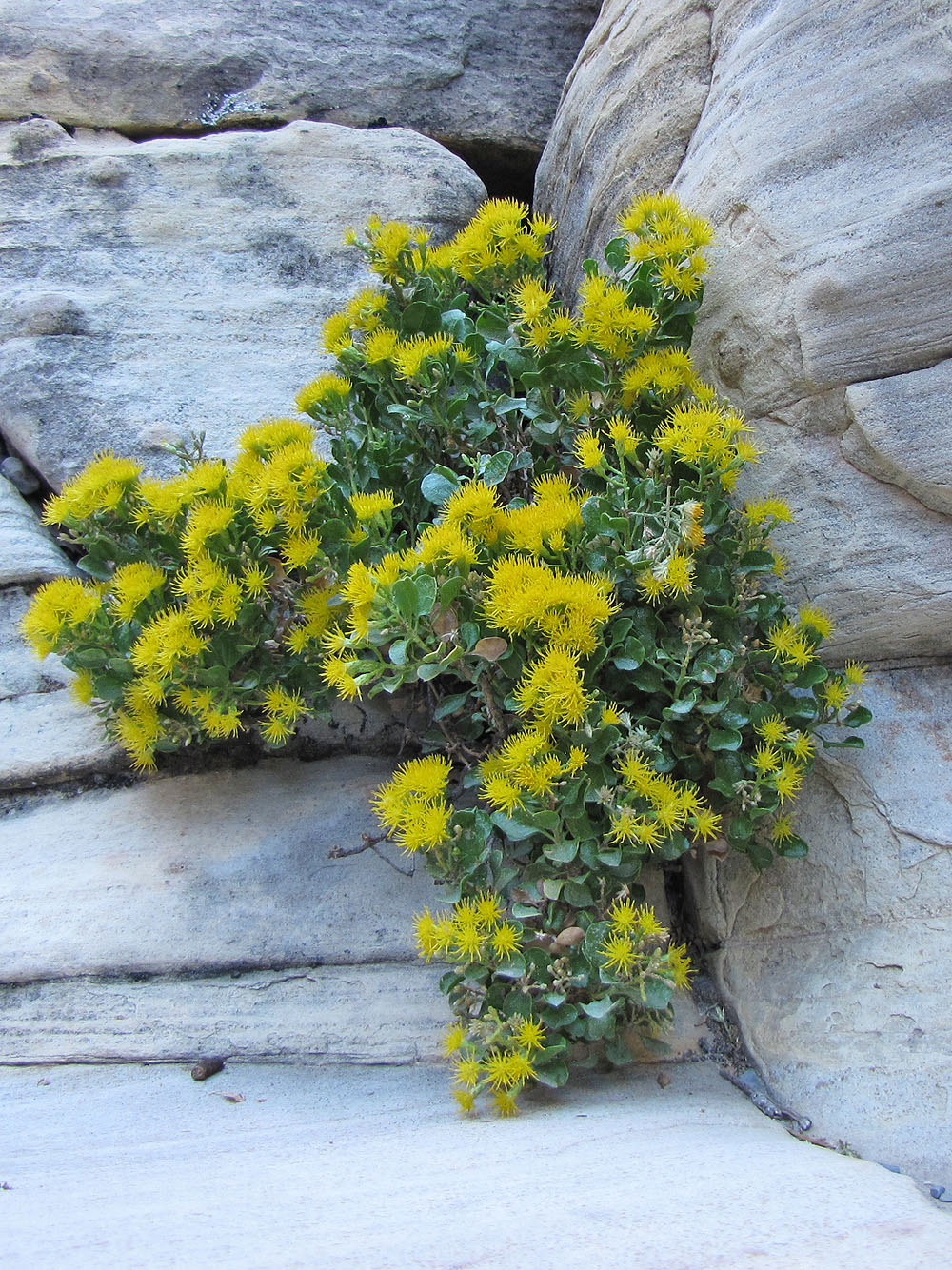 I didn't expect to see flowers in November!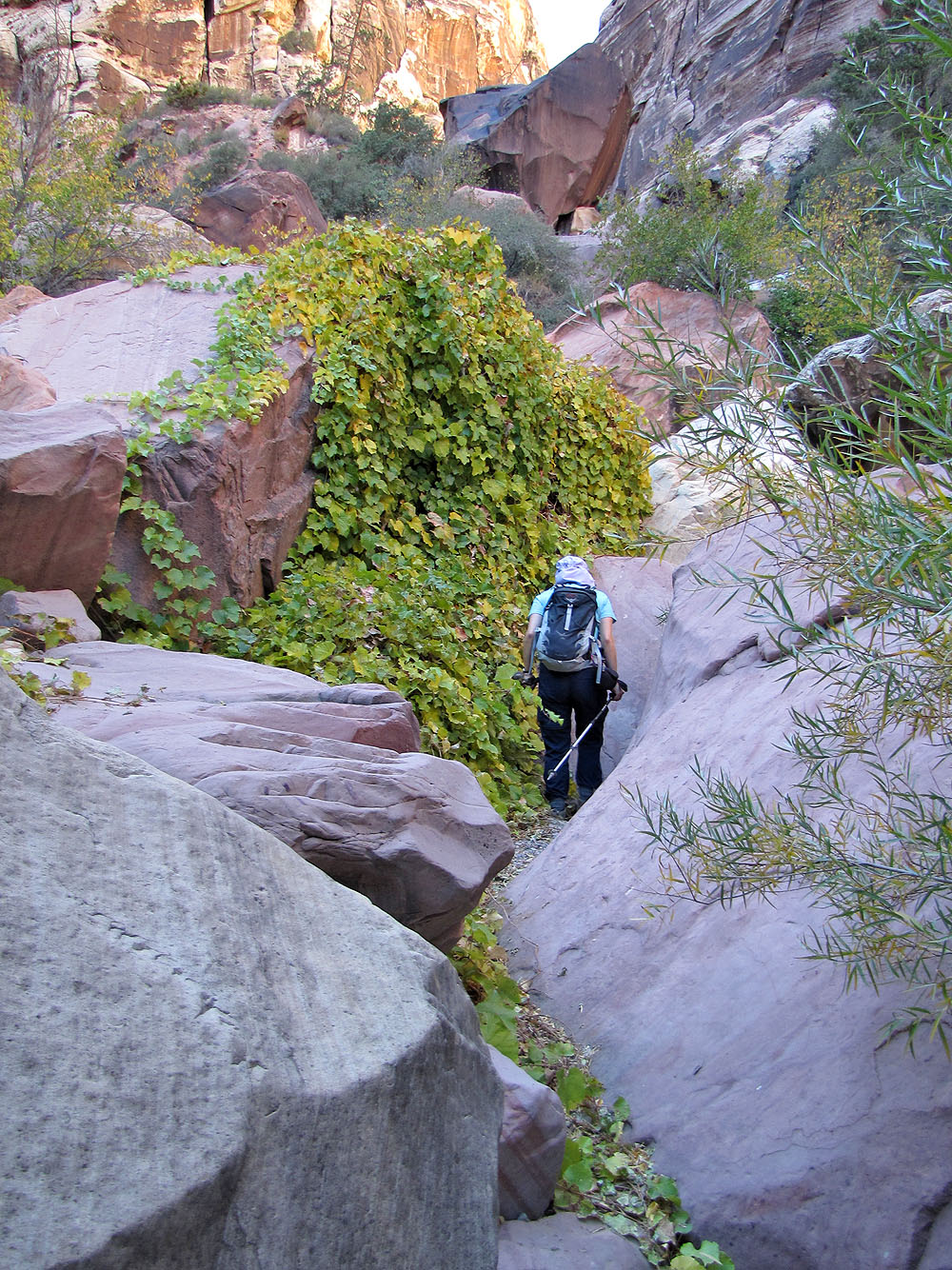 I didn't expect to see vines either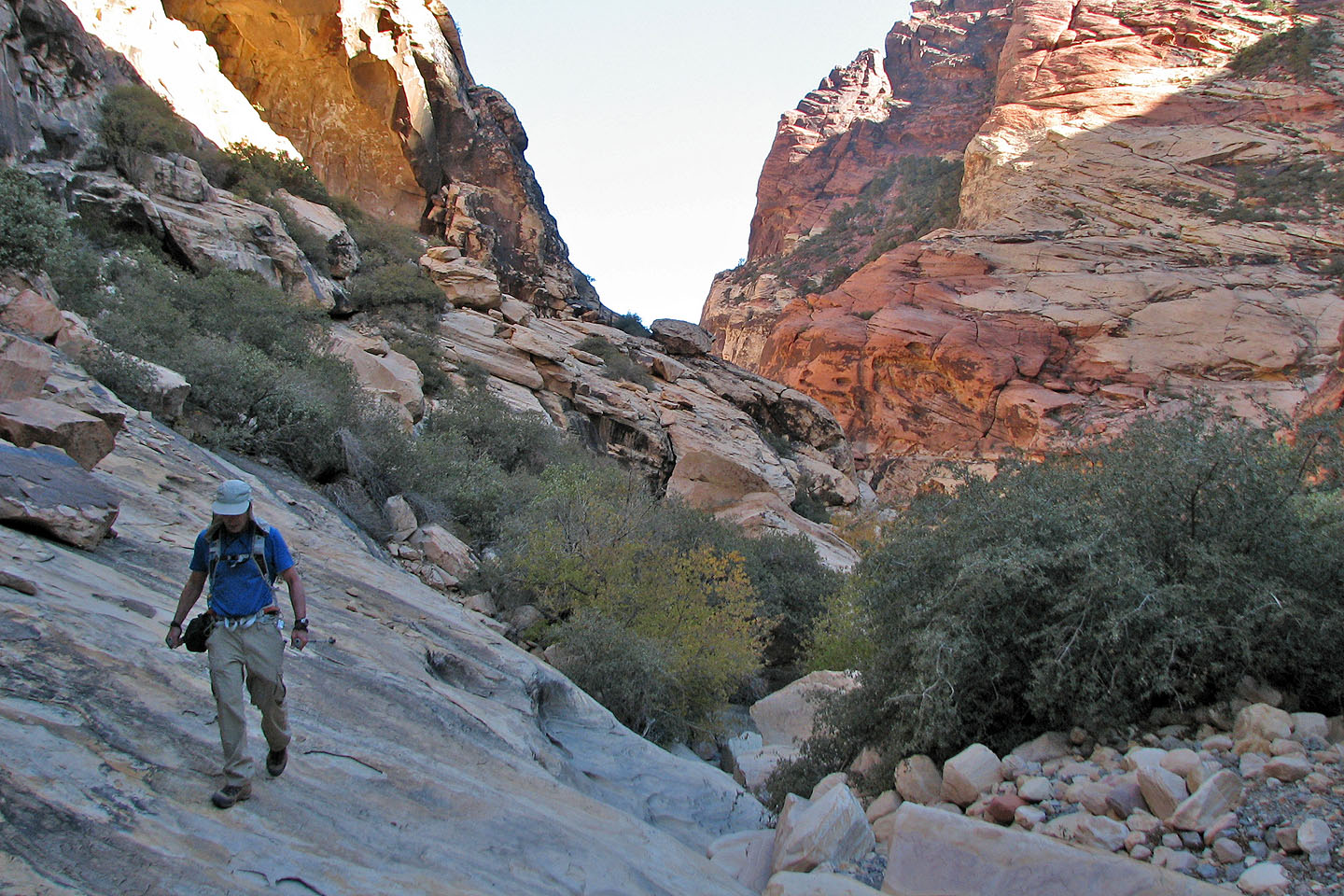 Looking back down the canyon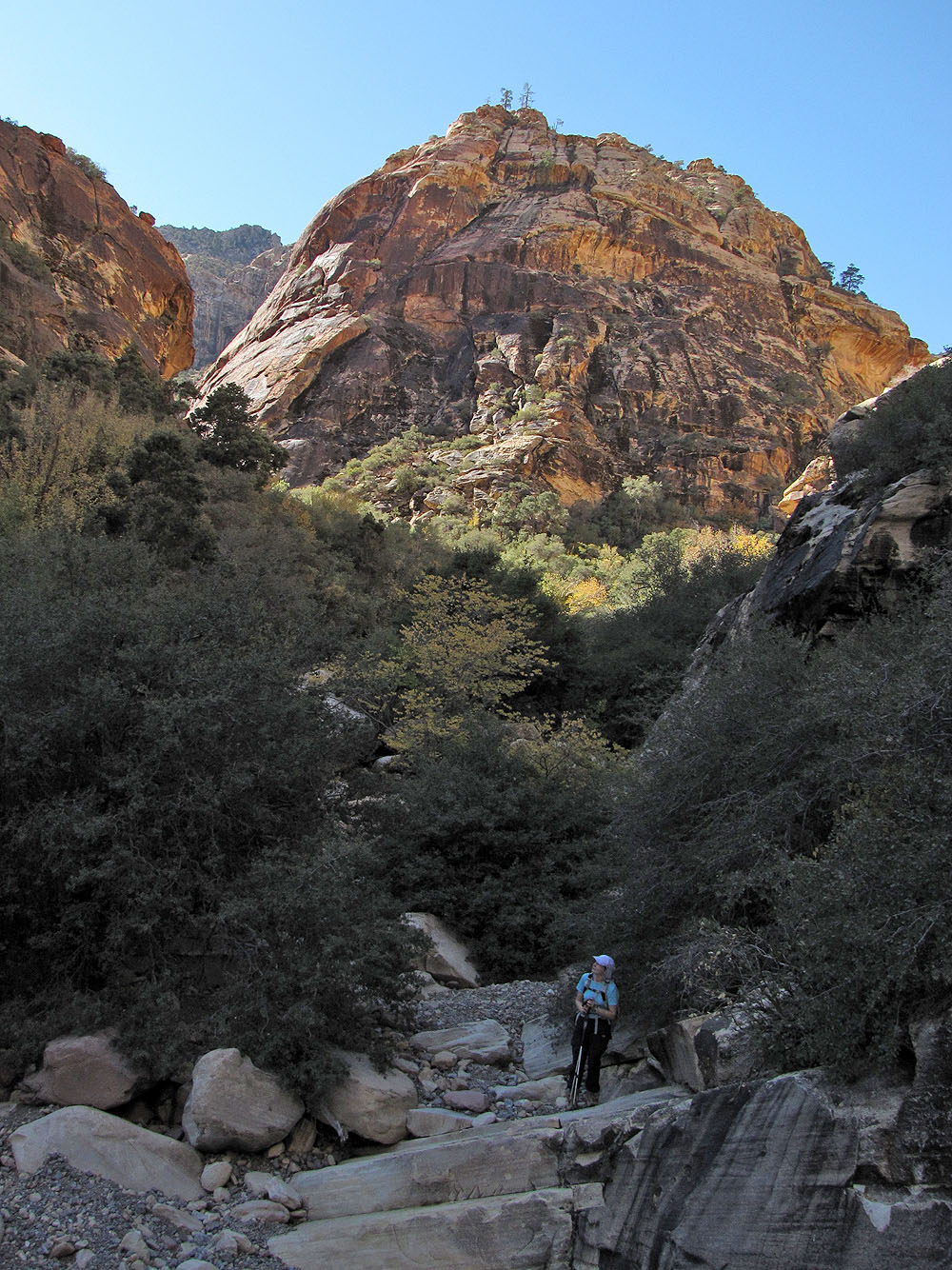 Coming to the second fork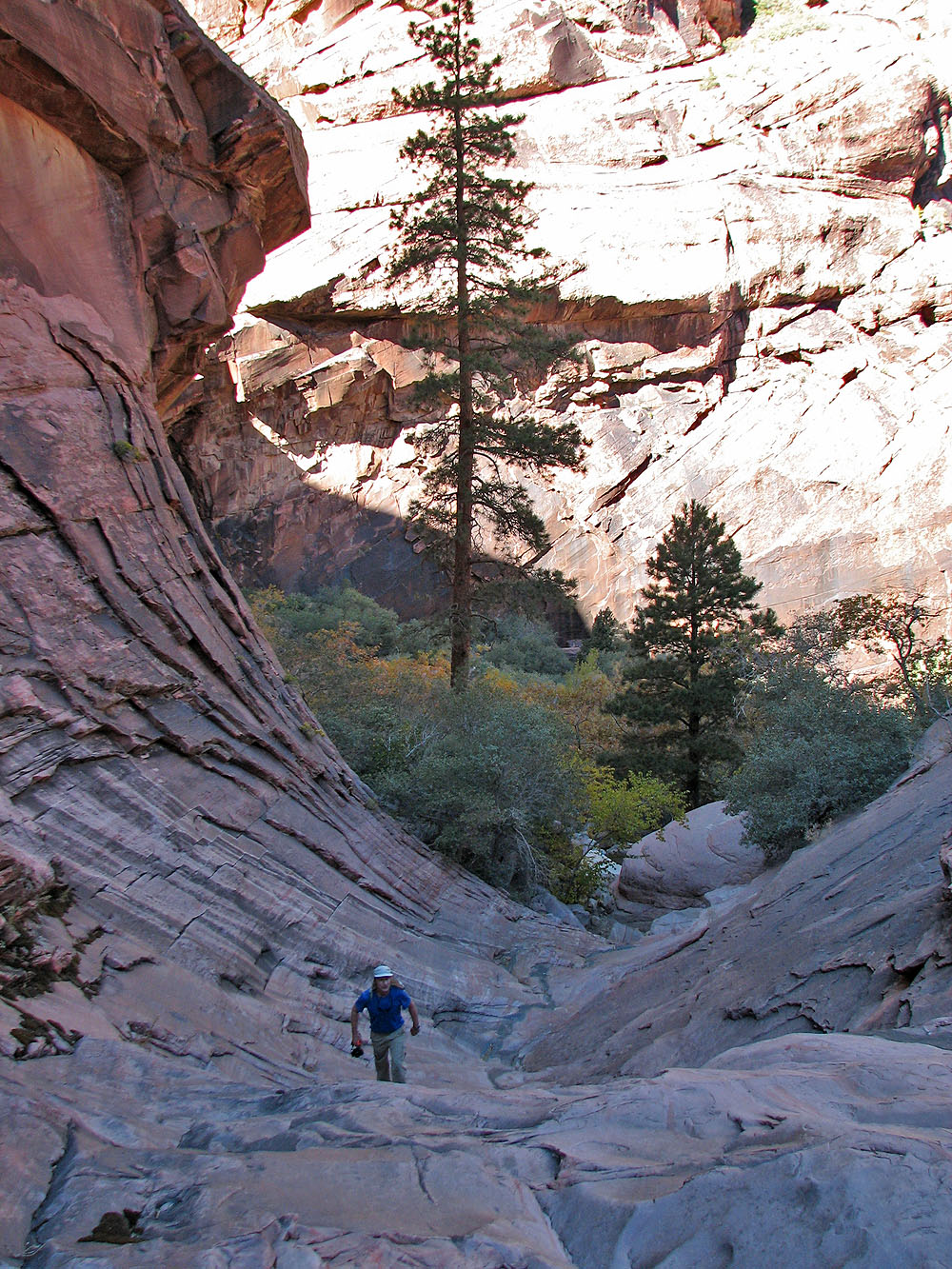 Starting up the last fork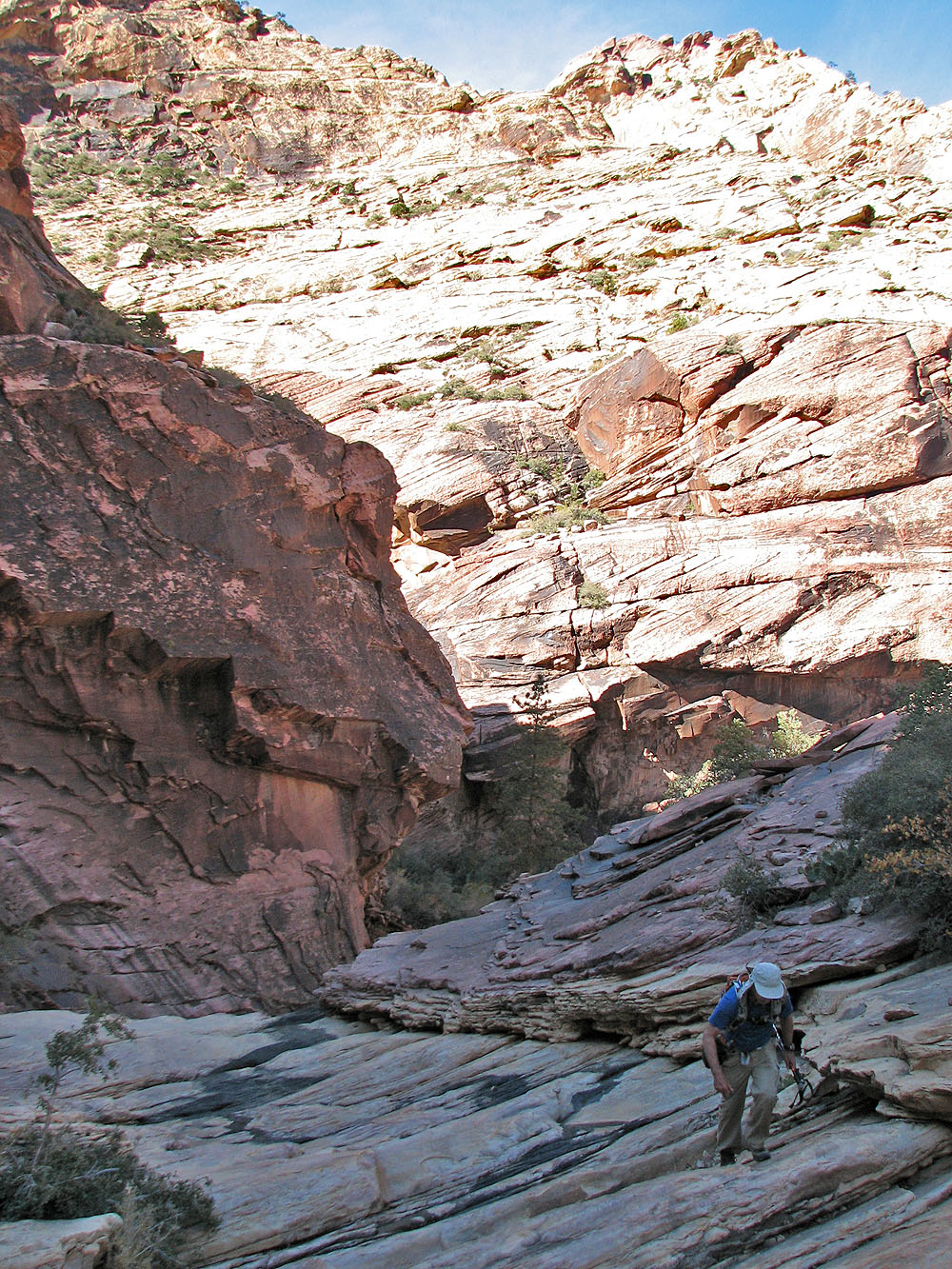 The right fork (behind) leads to Terrace Canyon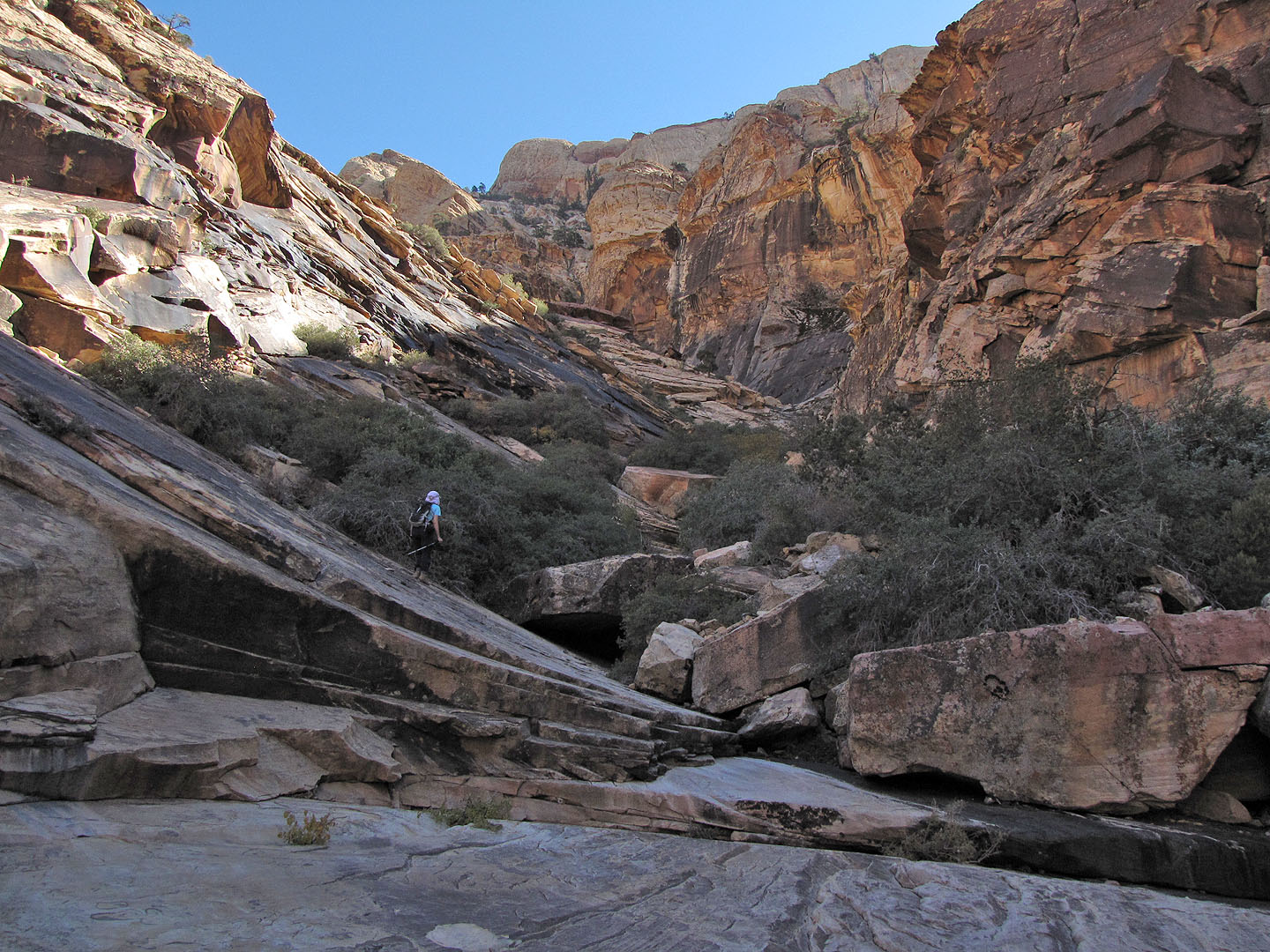 Striking scenery ahead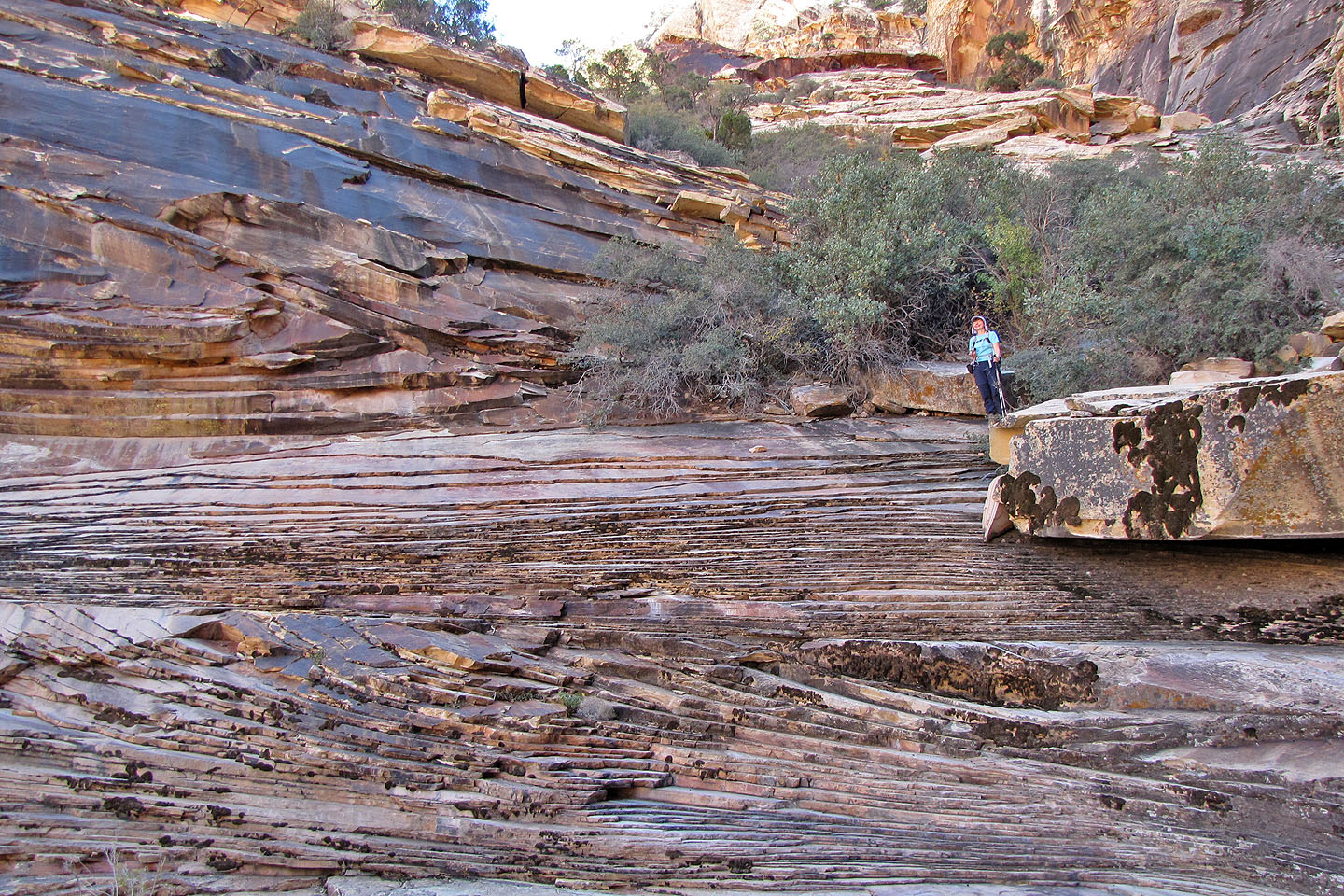 First of a few terraces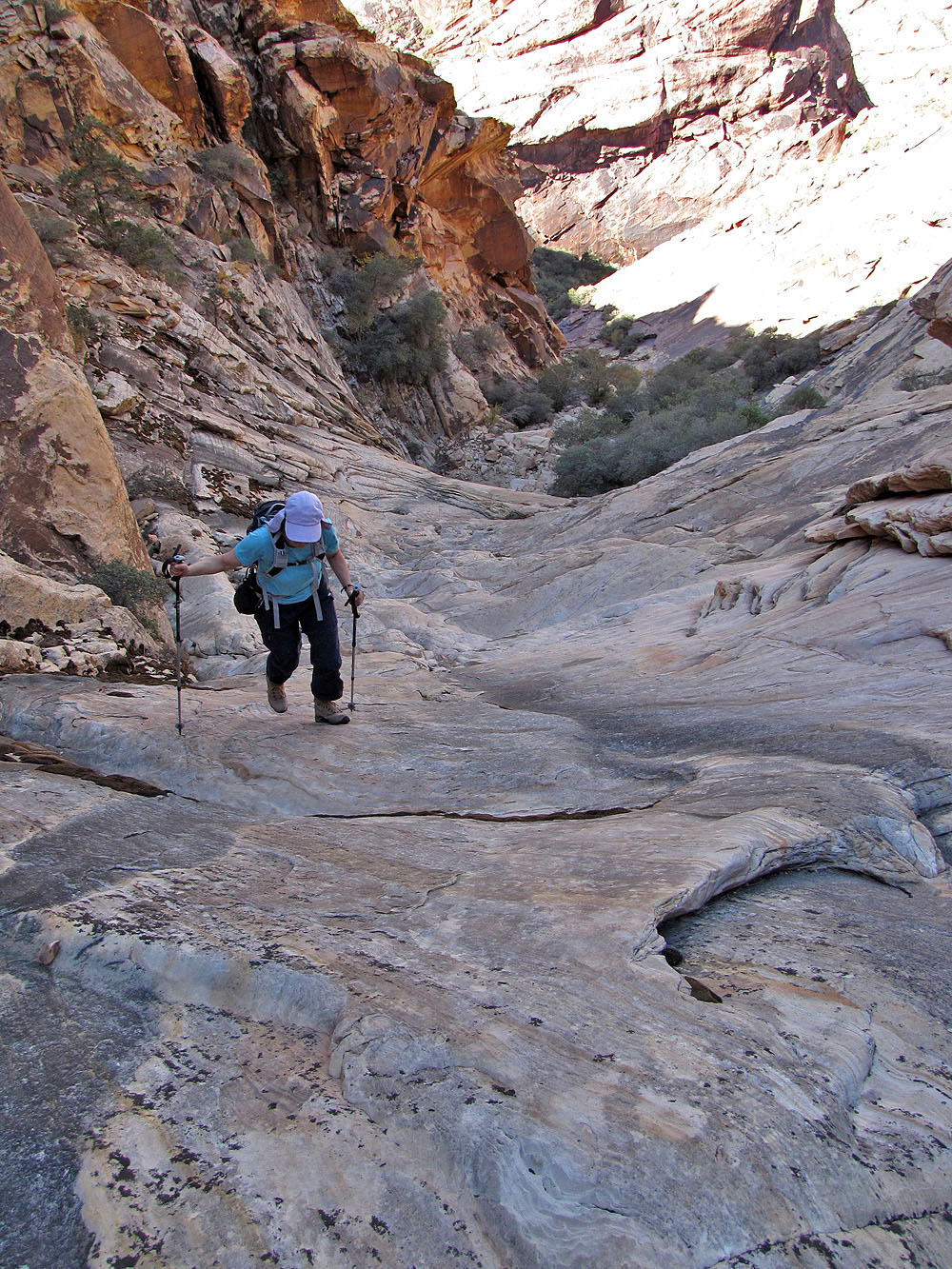 The canyon narrows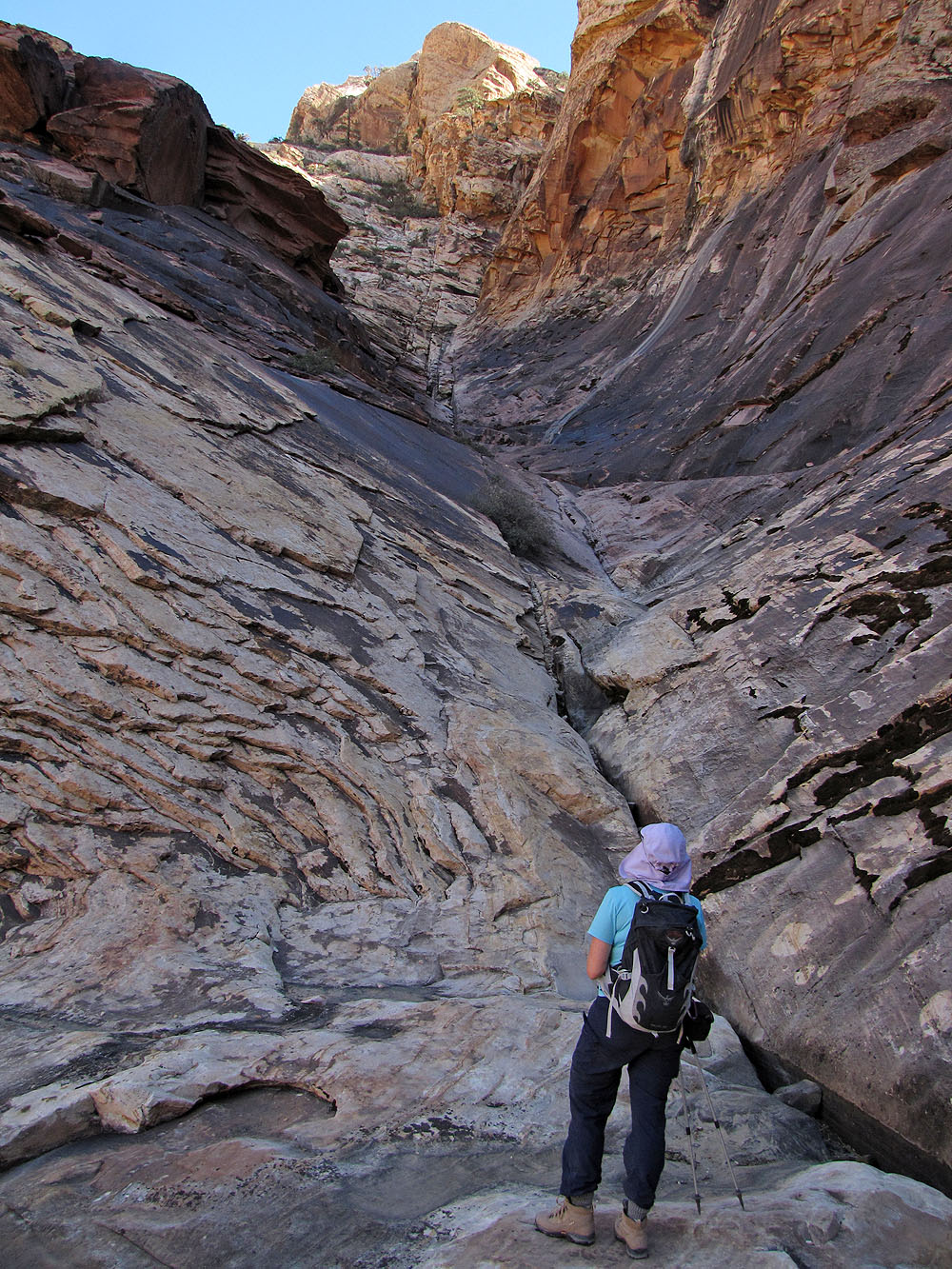 We continued ascending the canyon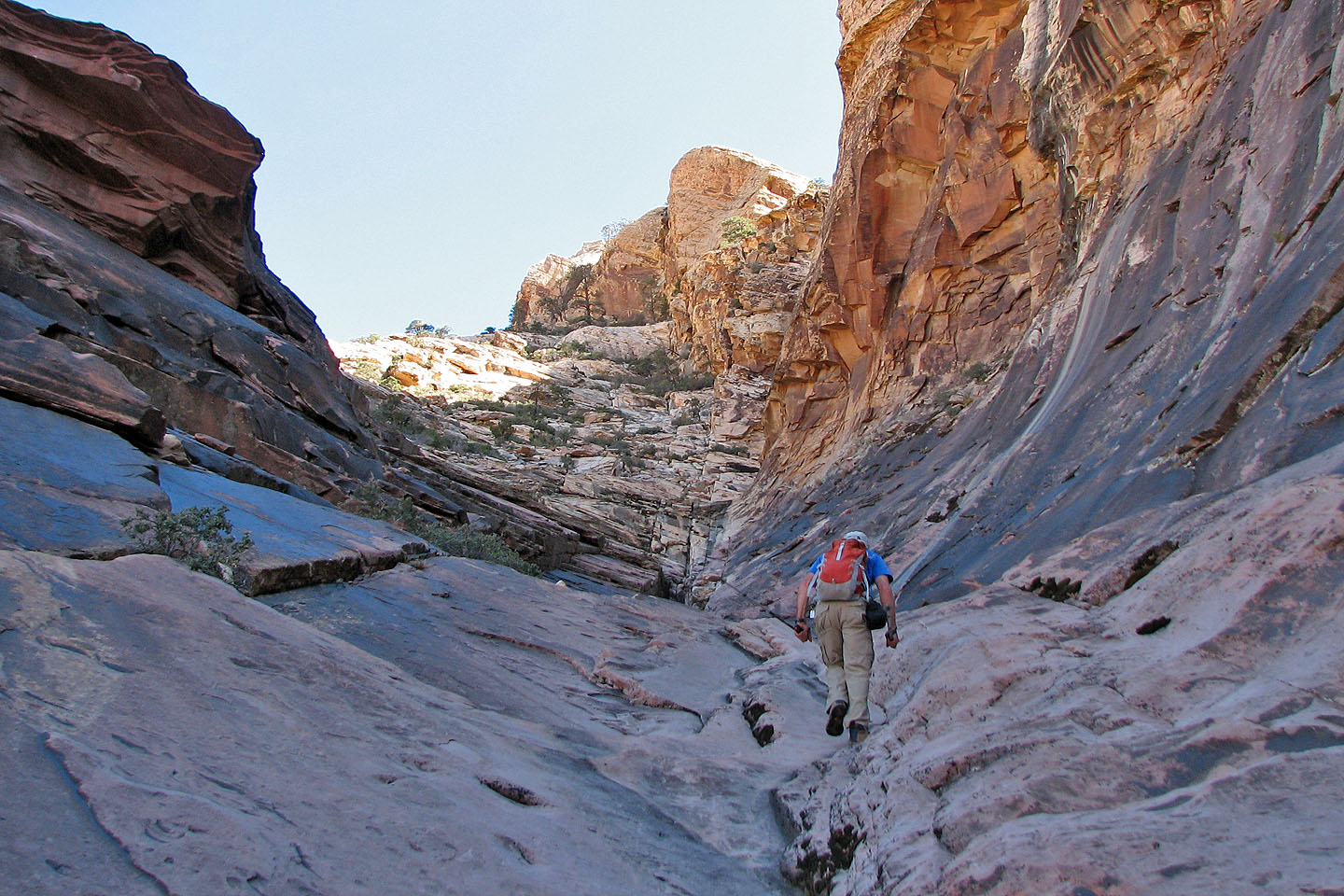 We left the canyon before reaching the end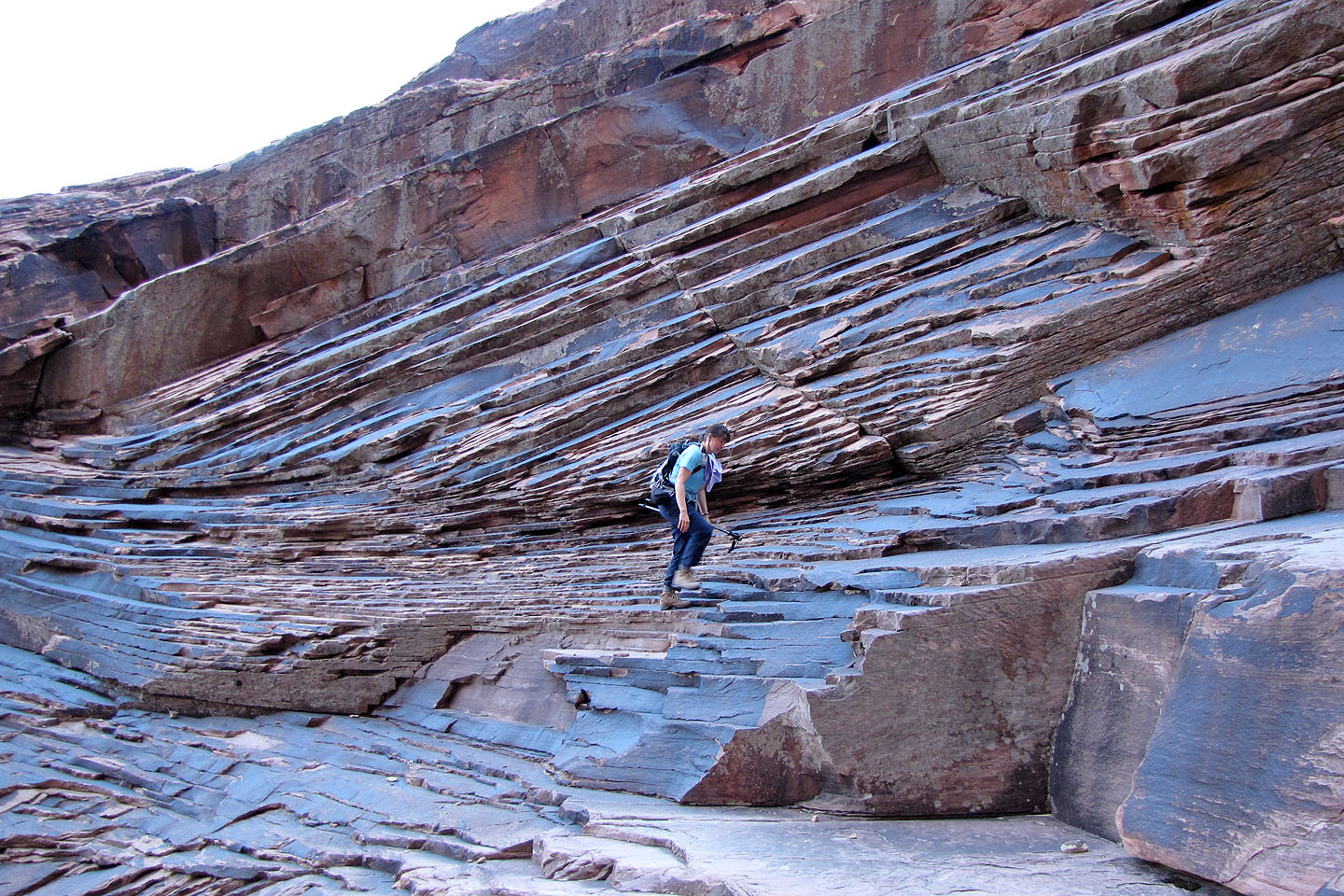 More terraces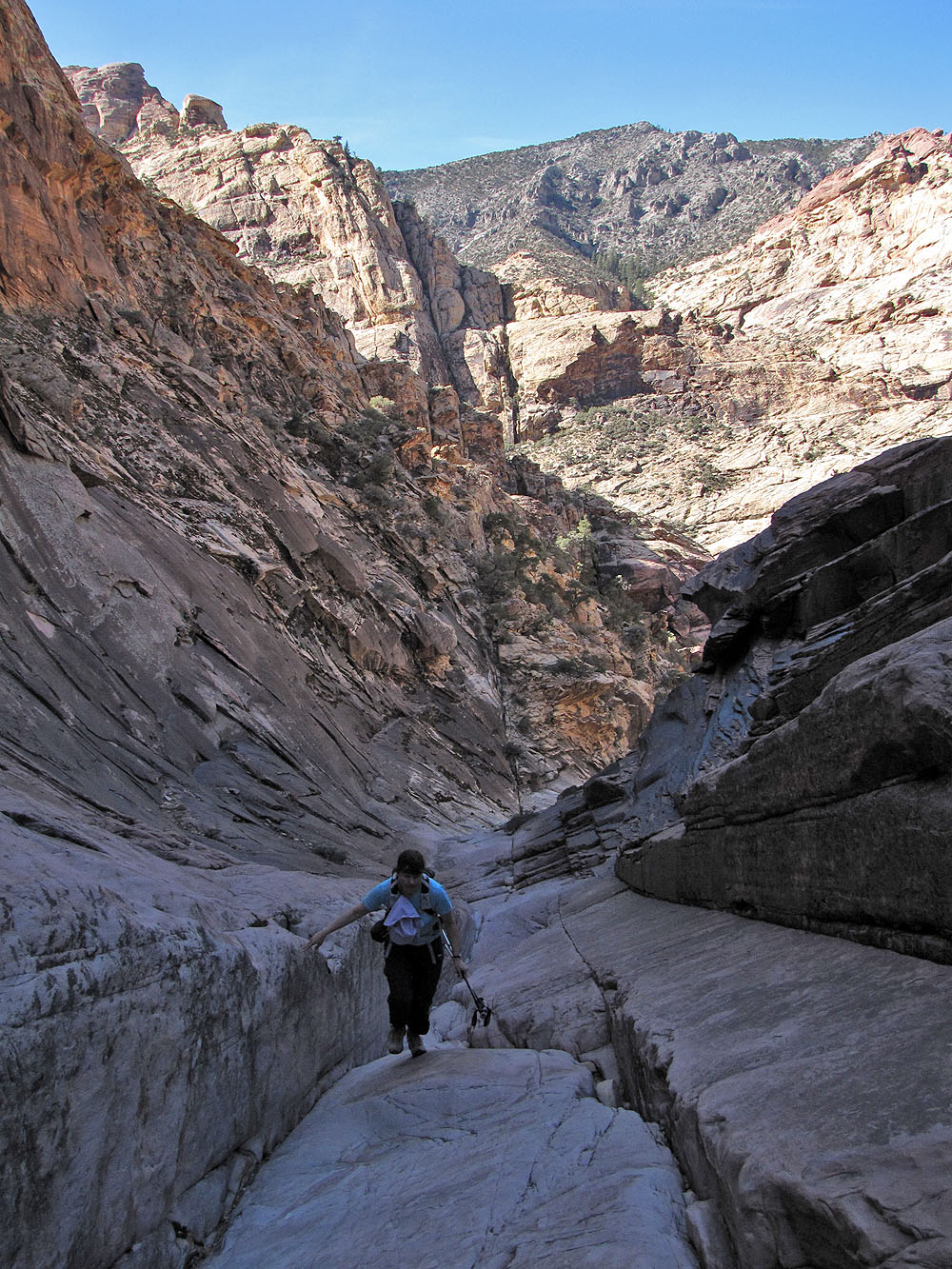 We soon looked for a place to exit the canyon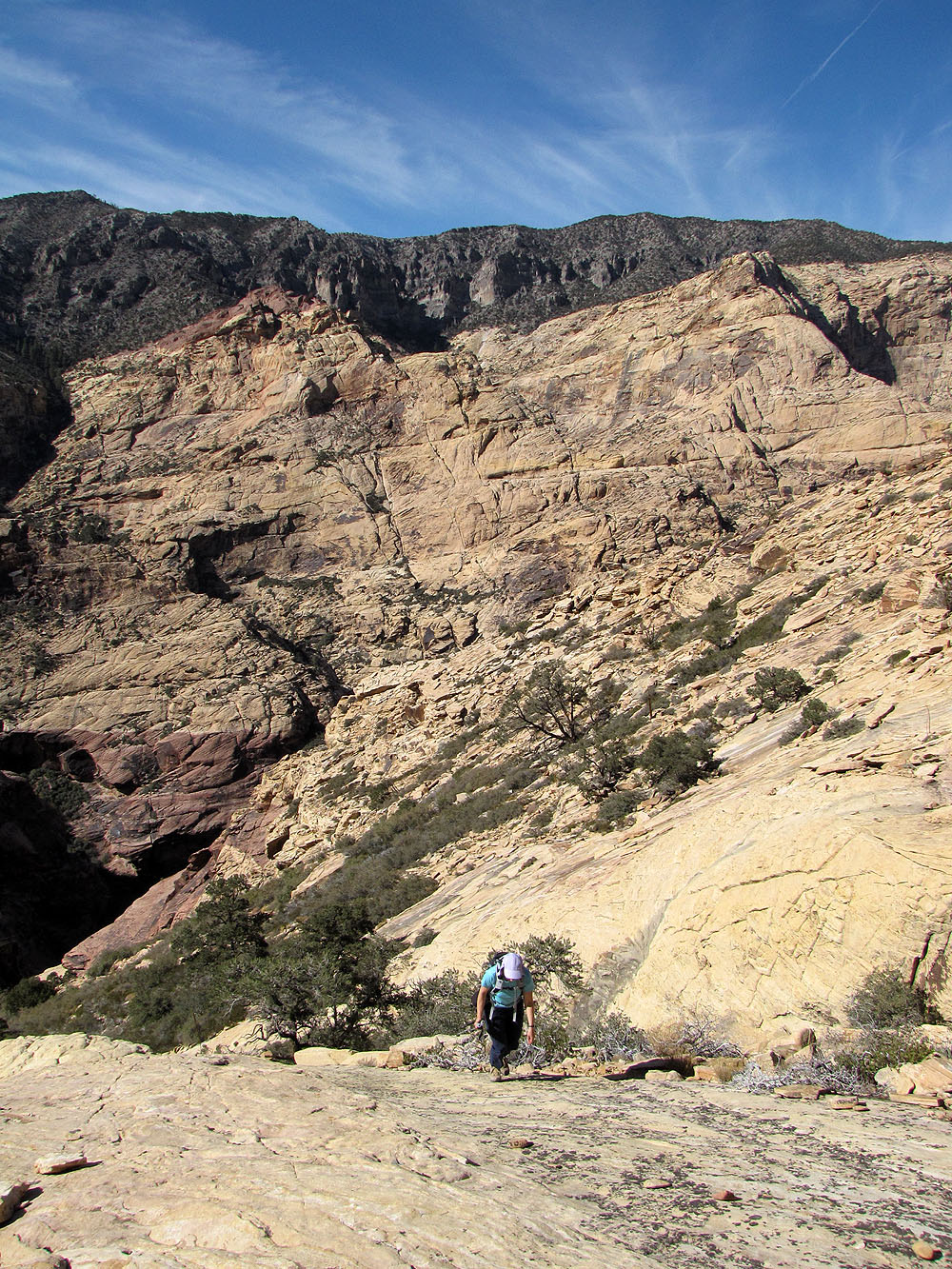 Out of the shadowy canyon and into the sunshine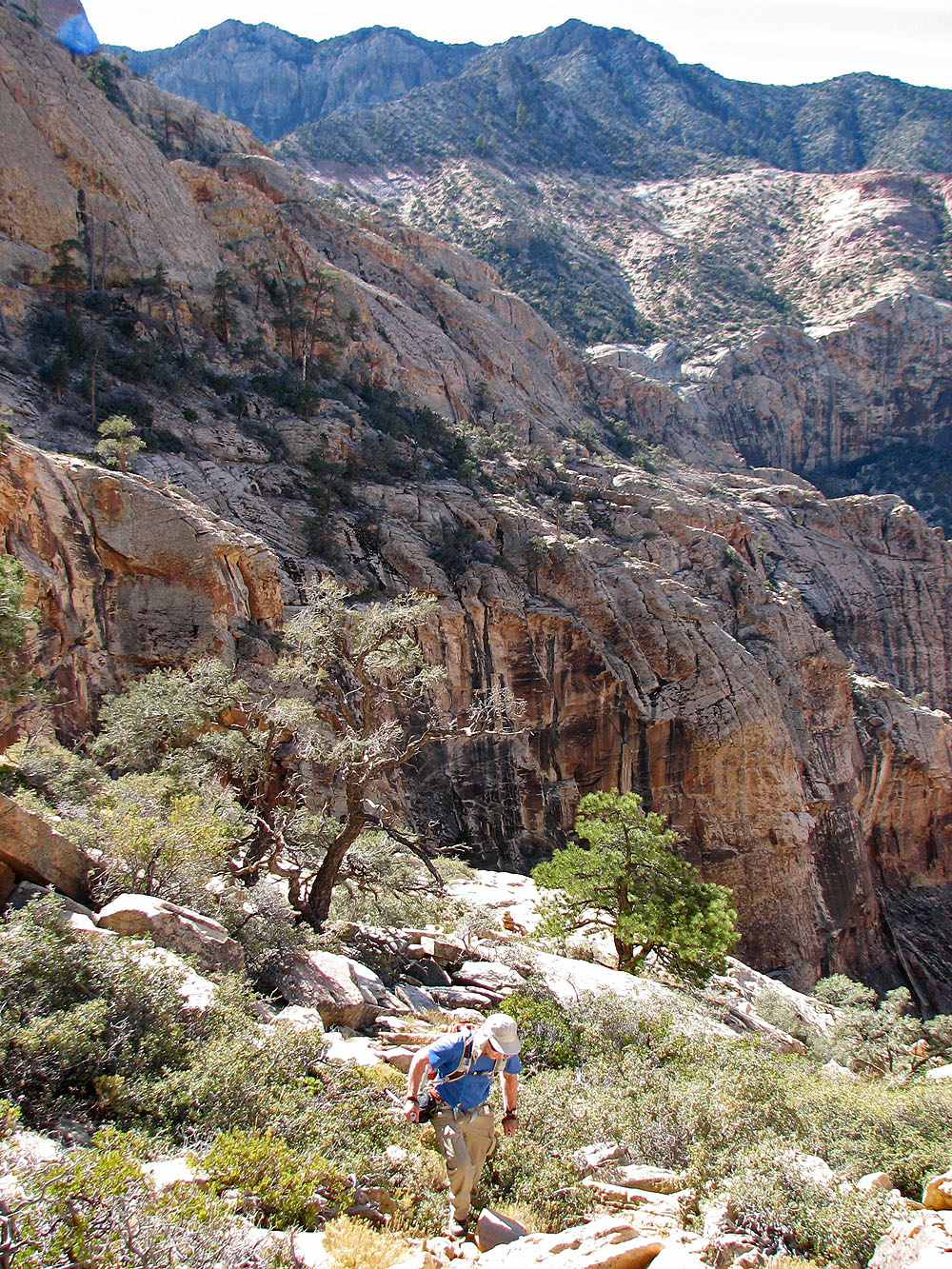 After leaving the canyon we followed cairns to the summit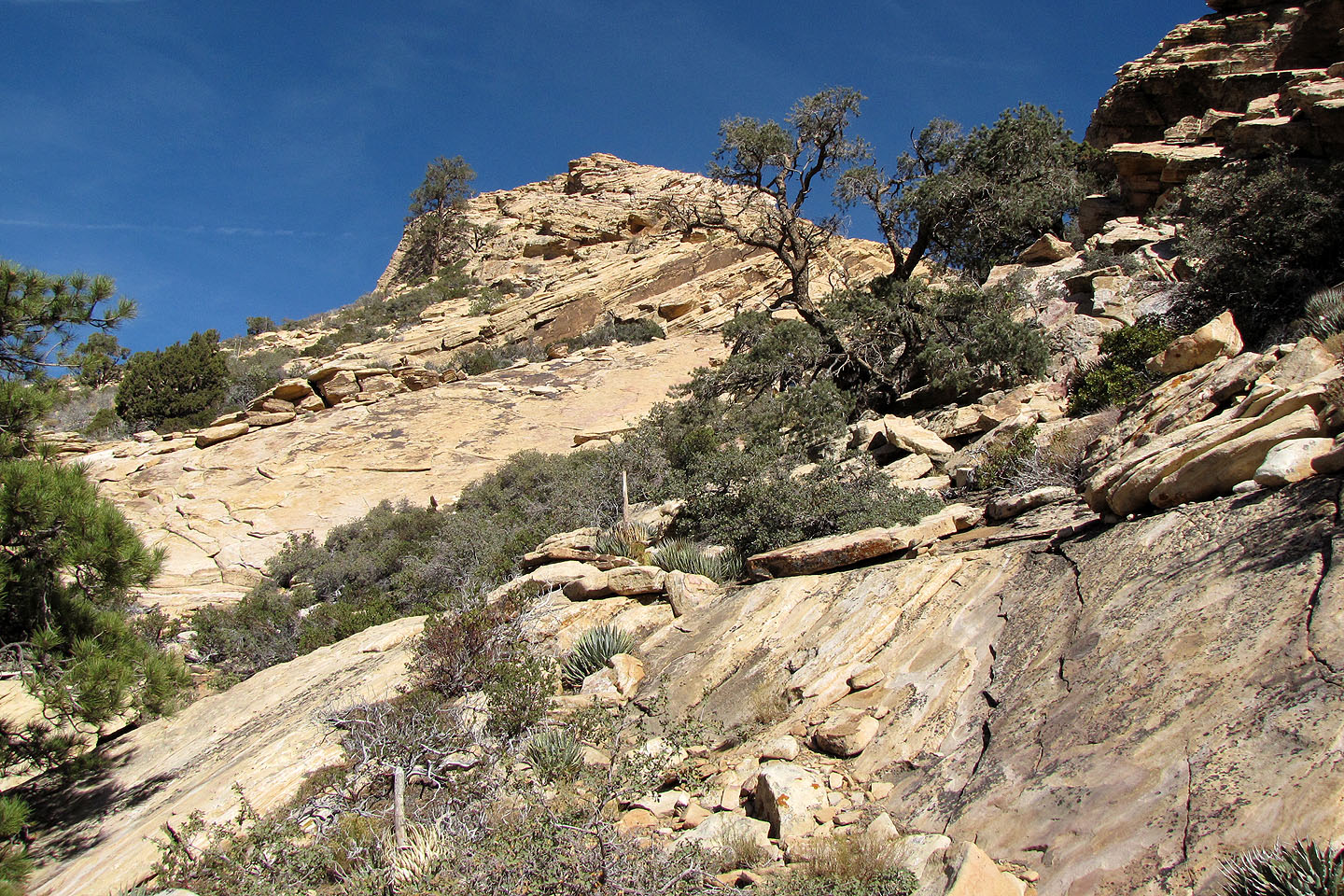 The summit

Before going up the summit, we peered through Gunsight Notch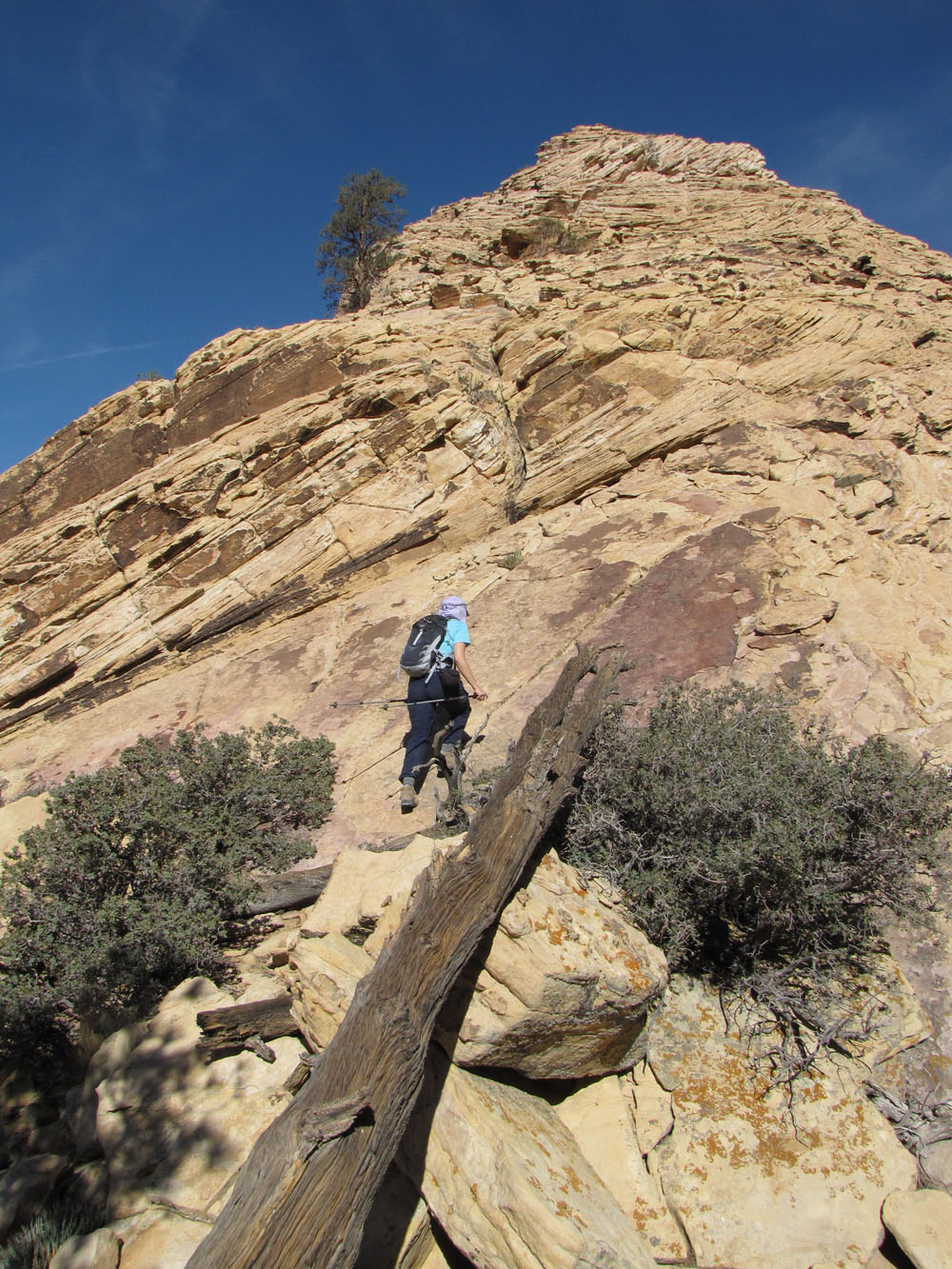 Starting from the notch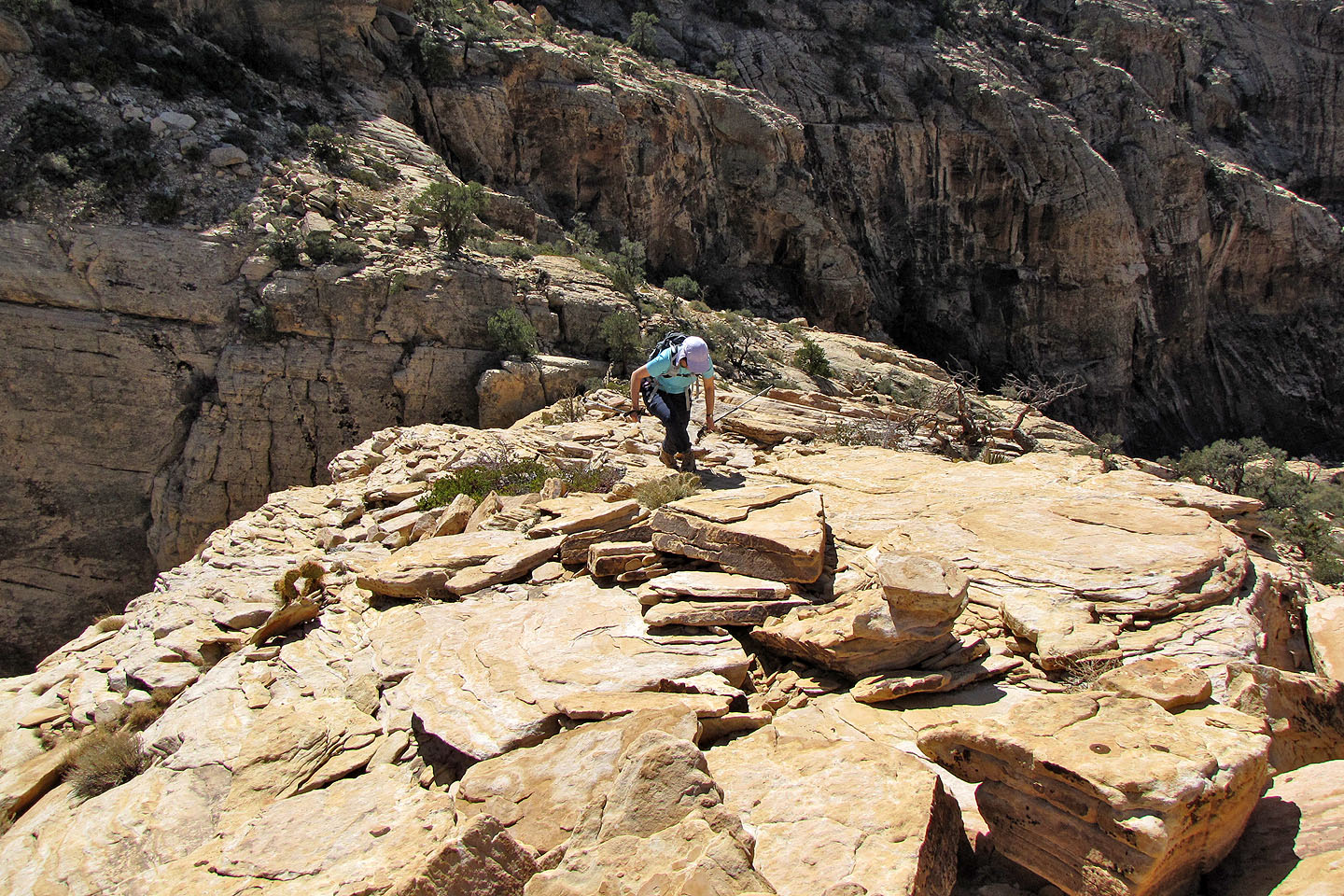 Looking back at the notch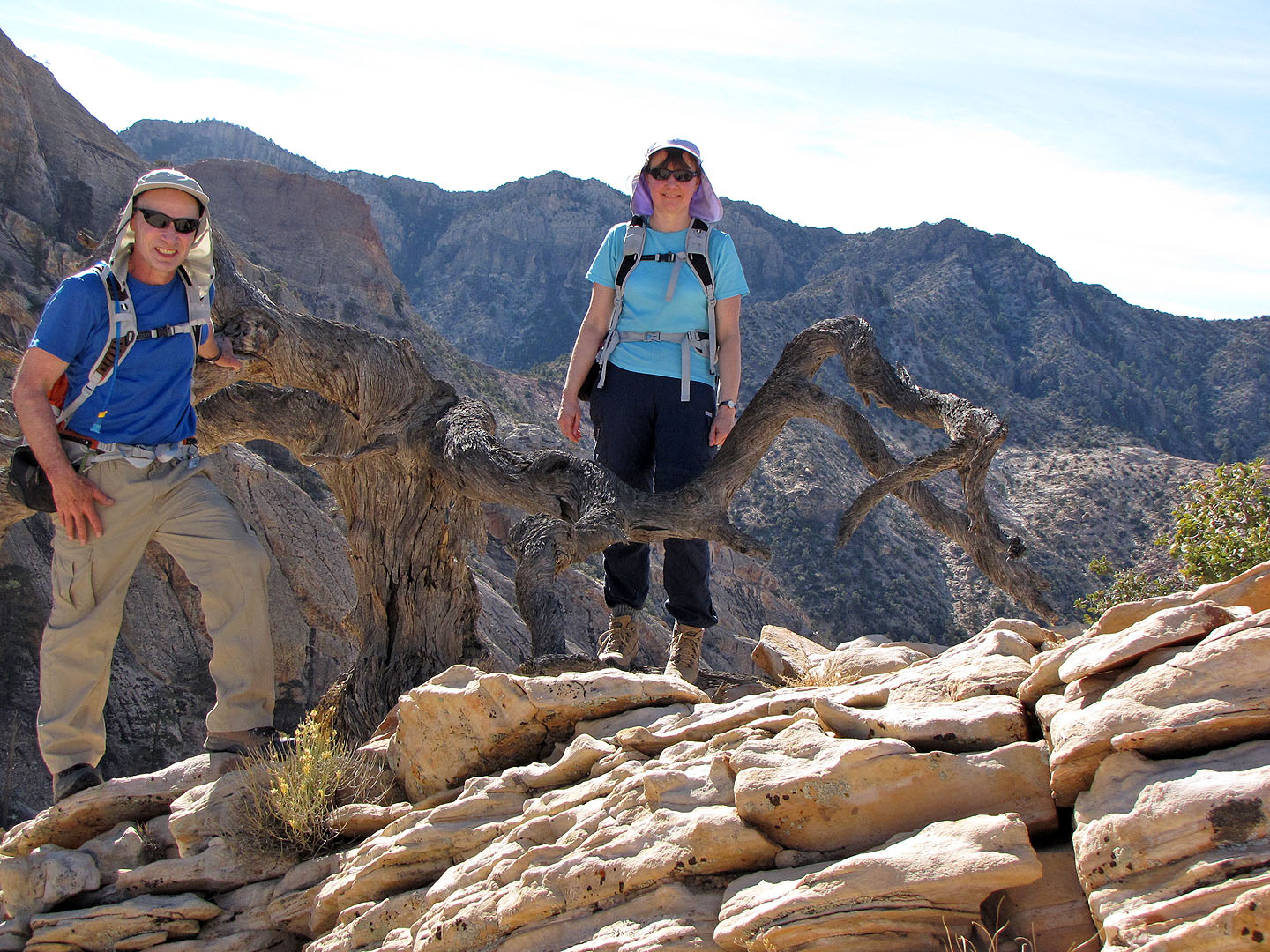 The summit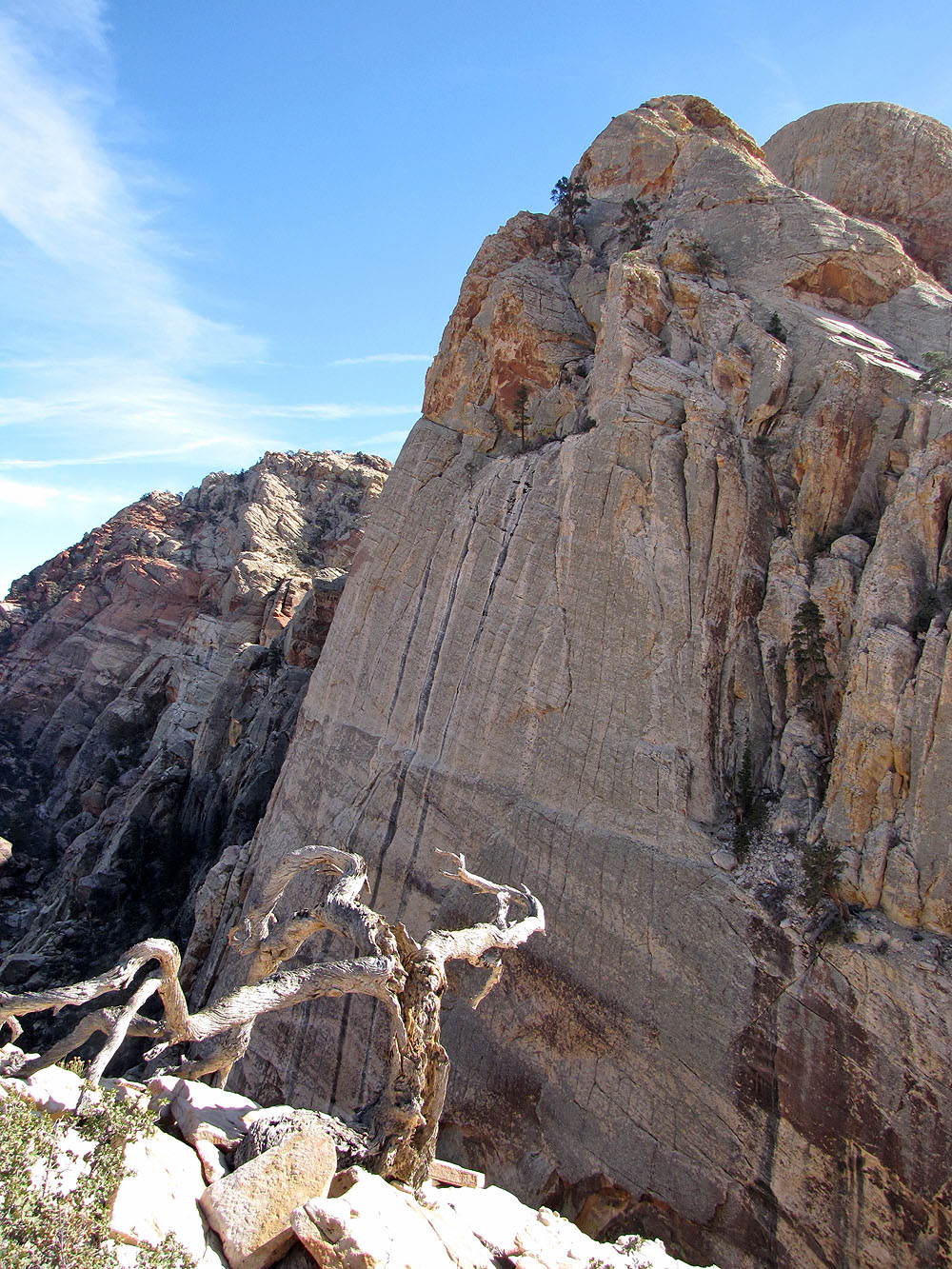 Rainbow Peak and Rainbow Wall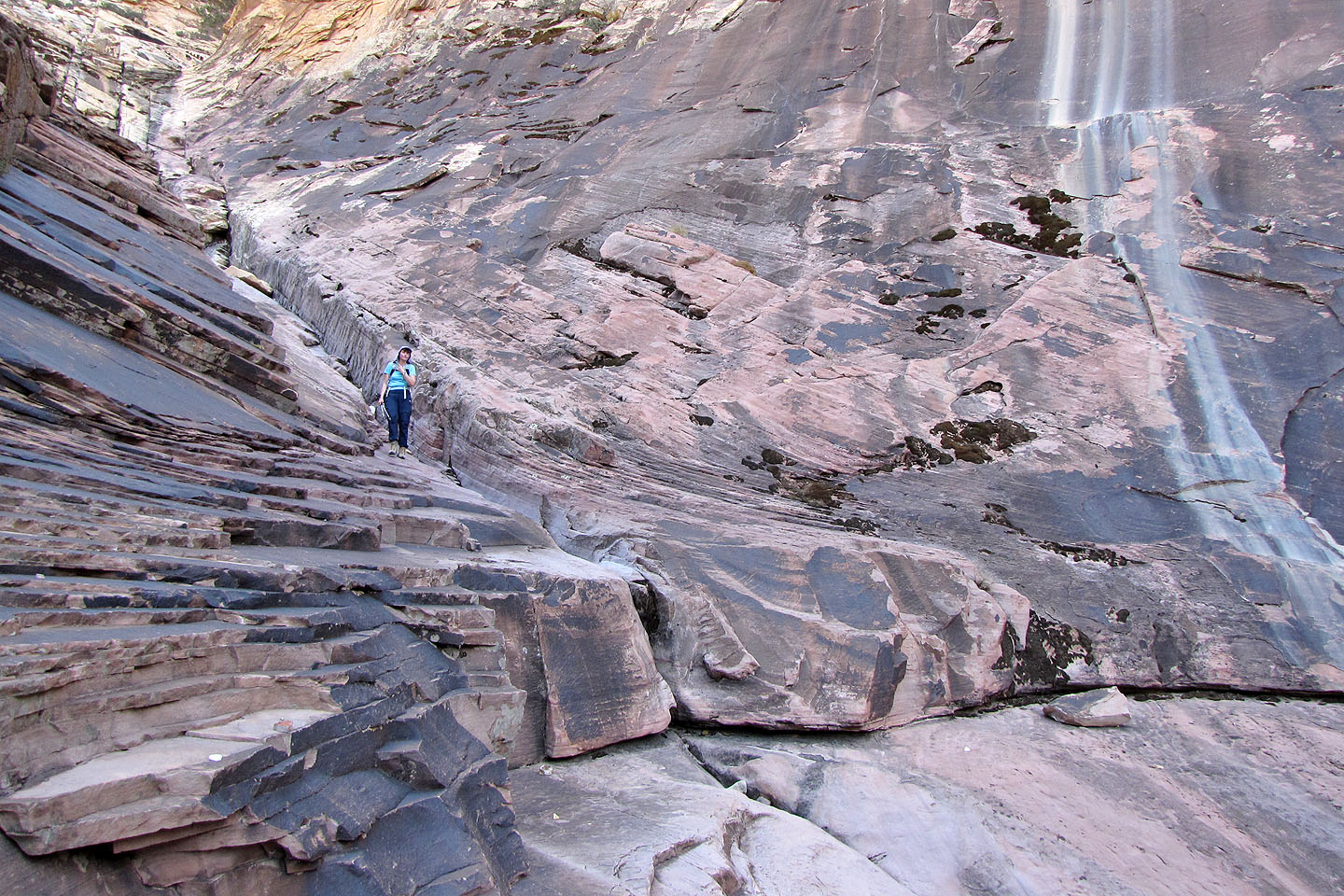 Heading back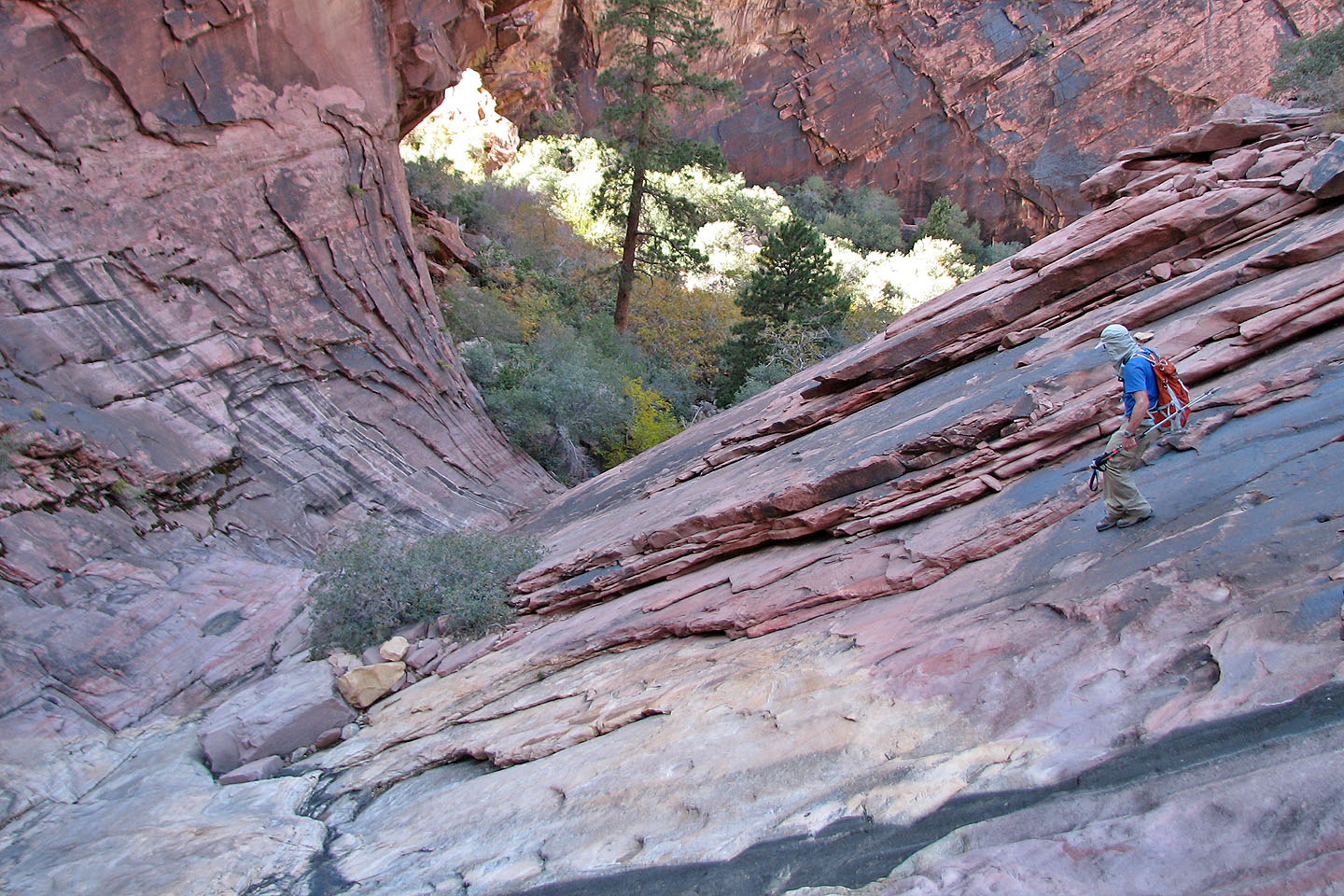 Despite the steep incline, the rock held our boots well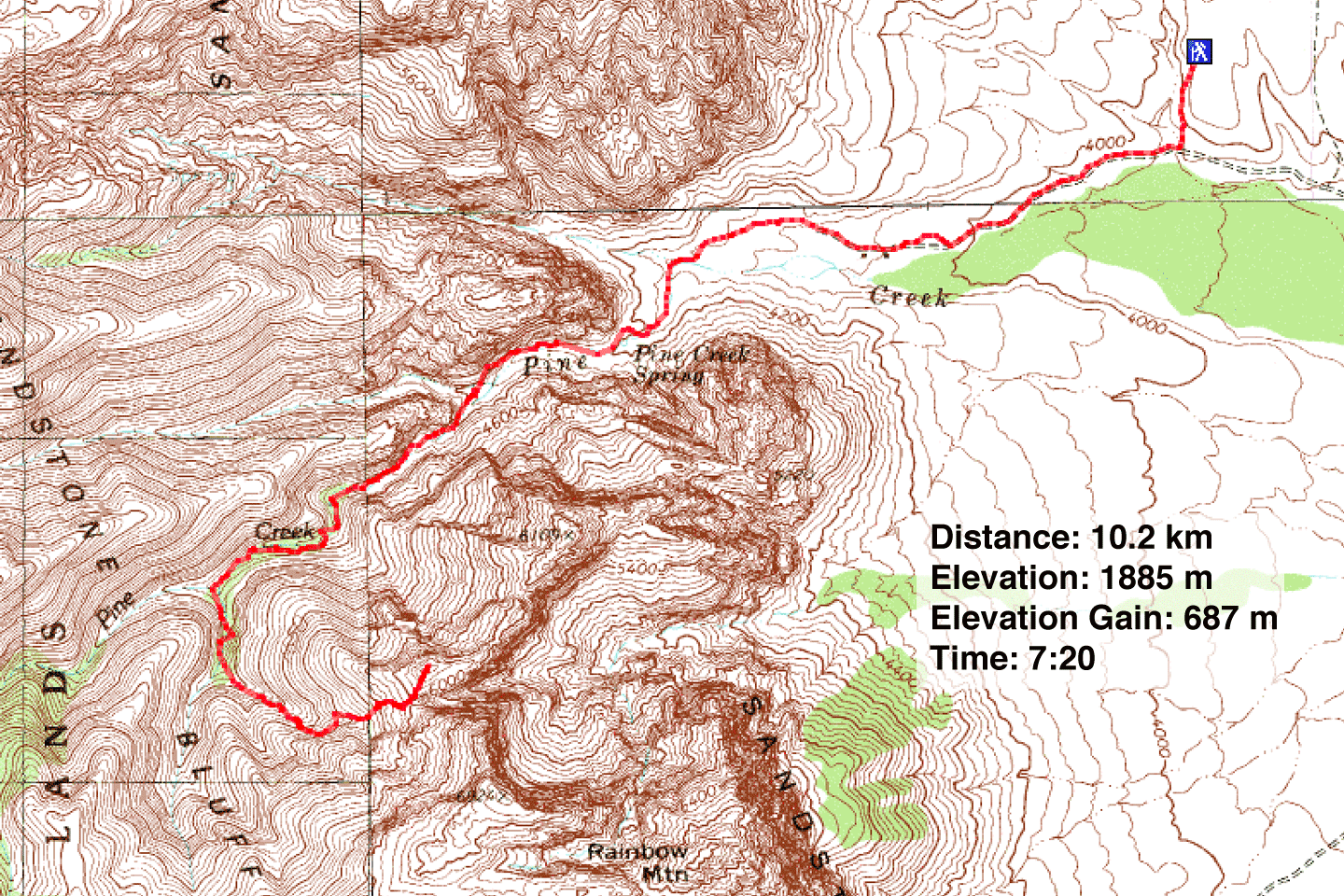 Blue Diamond, La Madre Mountain, La Madre Springs, Mountain Springs (6.3 mi, 6184 ft, 2254 ft)