bobspirko.ca | Home | Canada Trips | US Trips | Hiking | Snowshoeing | MAP | About

First Creek Overlook Peak
Red Rock Canyon NCA, Nevada
April 14, 2014
Distance: 7.6 km (4.7 mi)
Cumulative Elevation Gain: 380 m (1247 ft)
First Creek Overlook Peak offers views beyond what its name suggests. Aside from looking down at First Creek, one can view Bridge Mountain, Mount Wilson, Indecision Peak and many other nearby peaks. Getting to the trailhead, however, requires a high-clearance vehicle. After driving west from Las Vegas on the Blue Diamond Highway, Dinah and I turned onto Lovell Canyon Road. 3.1 miles later, we turned right onto a dirt road. After driving 2.1 miles, we parked at the trailhead and started up a trail in a wash.
There was little to see in the wash since cedars crowded the sides, obscuring views. That left us to concentrate on staying in the main wash. At the first two forks, we kept right and then went left at the third fork. As we drew closer to our objective, the wash narrowed. We soon exited the wash and climbed up the left side where we found a trail. We followed it to the summit. Right away the nearby colourful sandstone peaks of Red Rock Canyon caught our attention. We lingered for a time taking in the scenery before starting back down.
Instead of hiking back down the trail, we followed the ridge south to a high point. This put us on the south side of the approach wash. We easily dropped back down to the wash and followed it back to our car.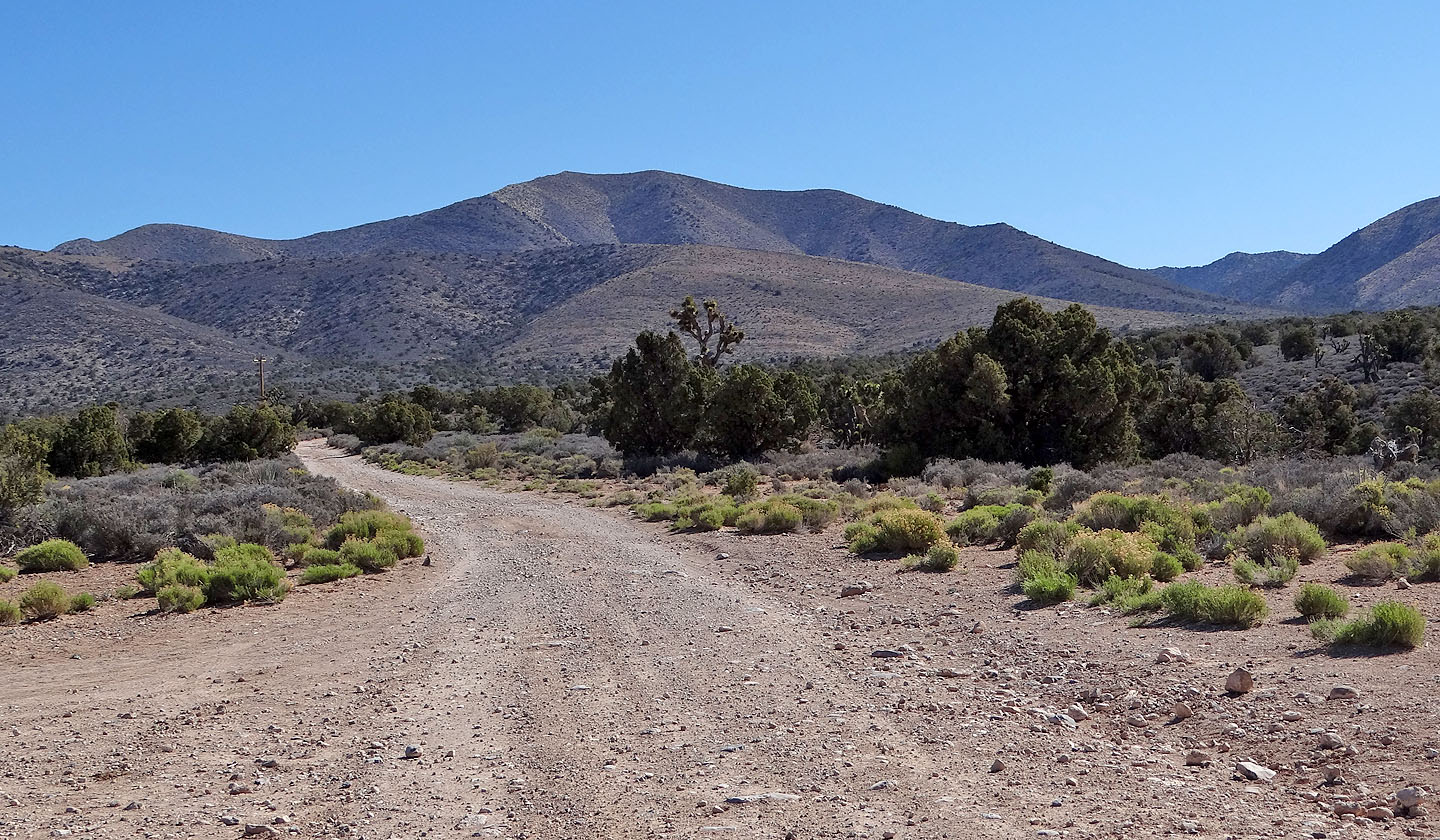 First Creek Overlook Peak seen from the dirt road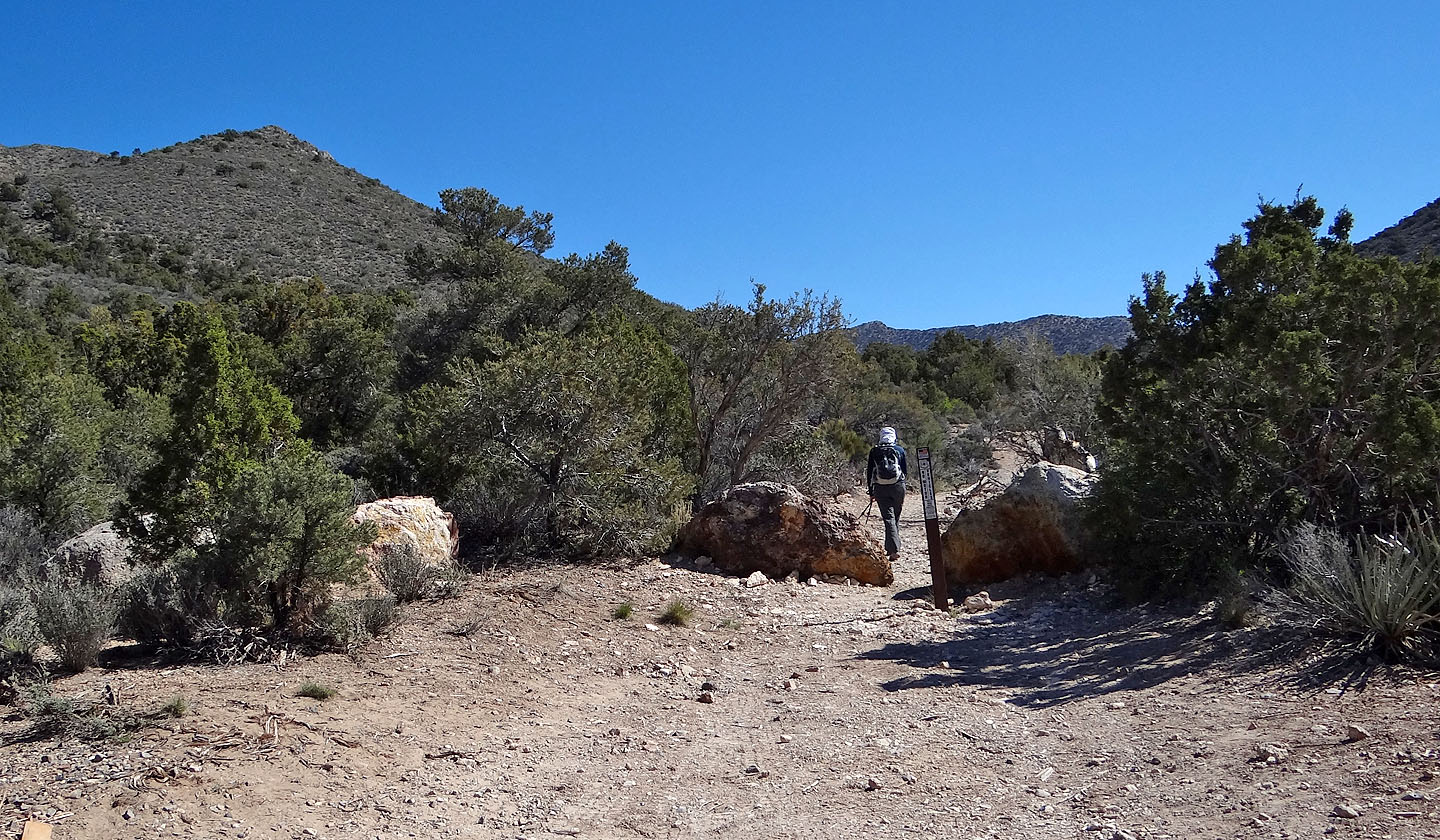 The trailhead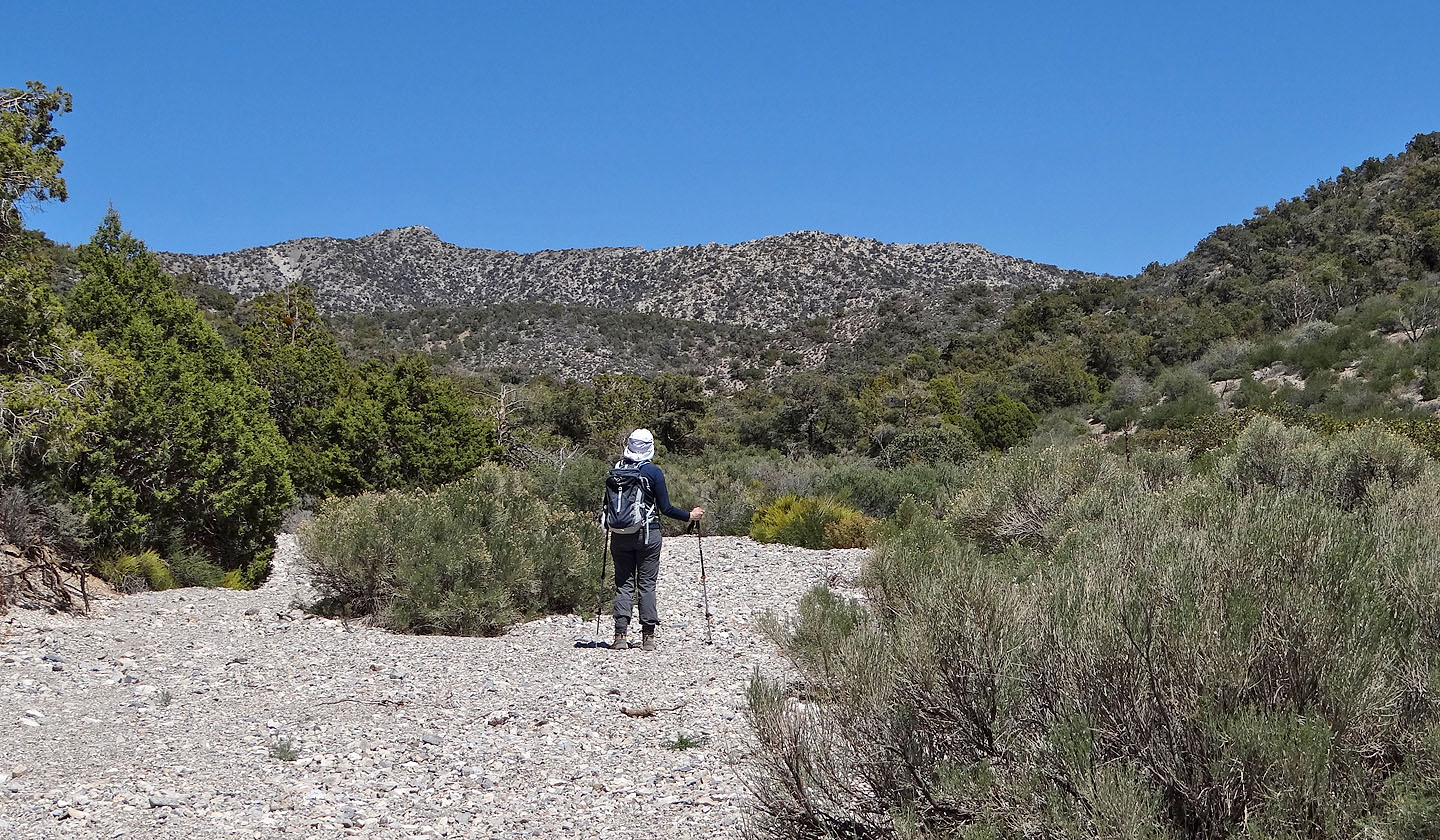 A few minutes after starting out we saw the summit on the left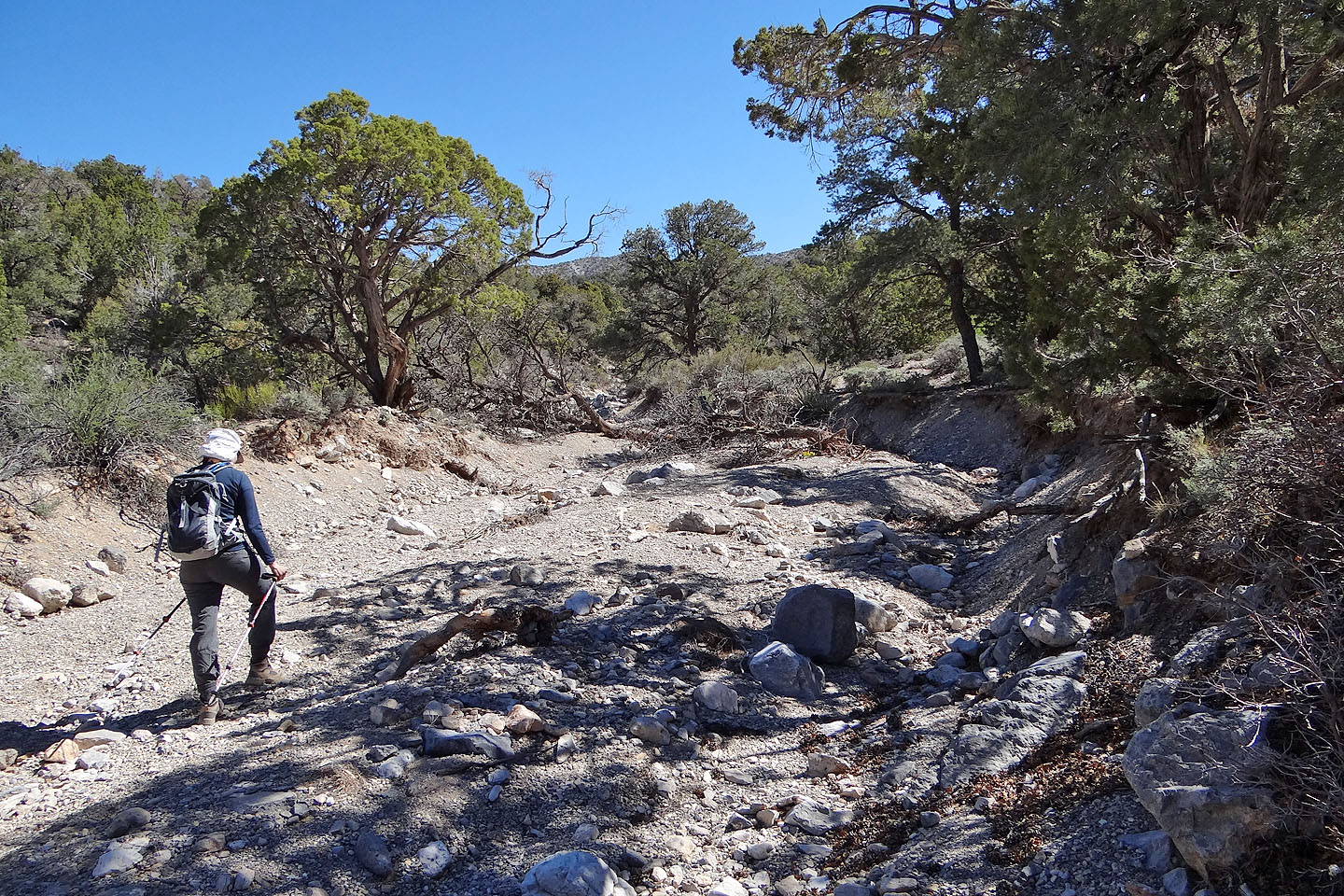 Not much to see in the wash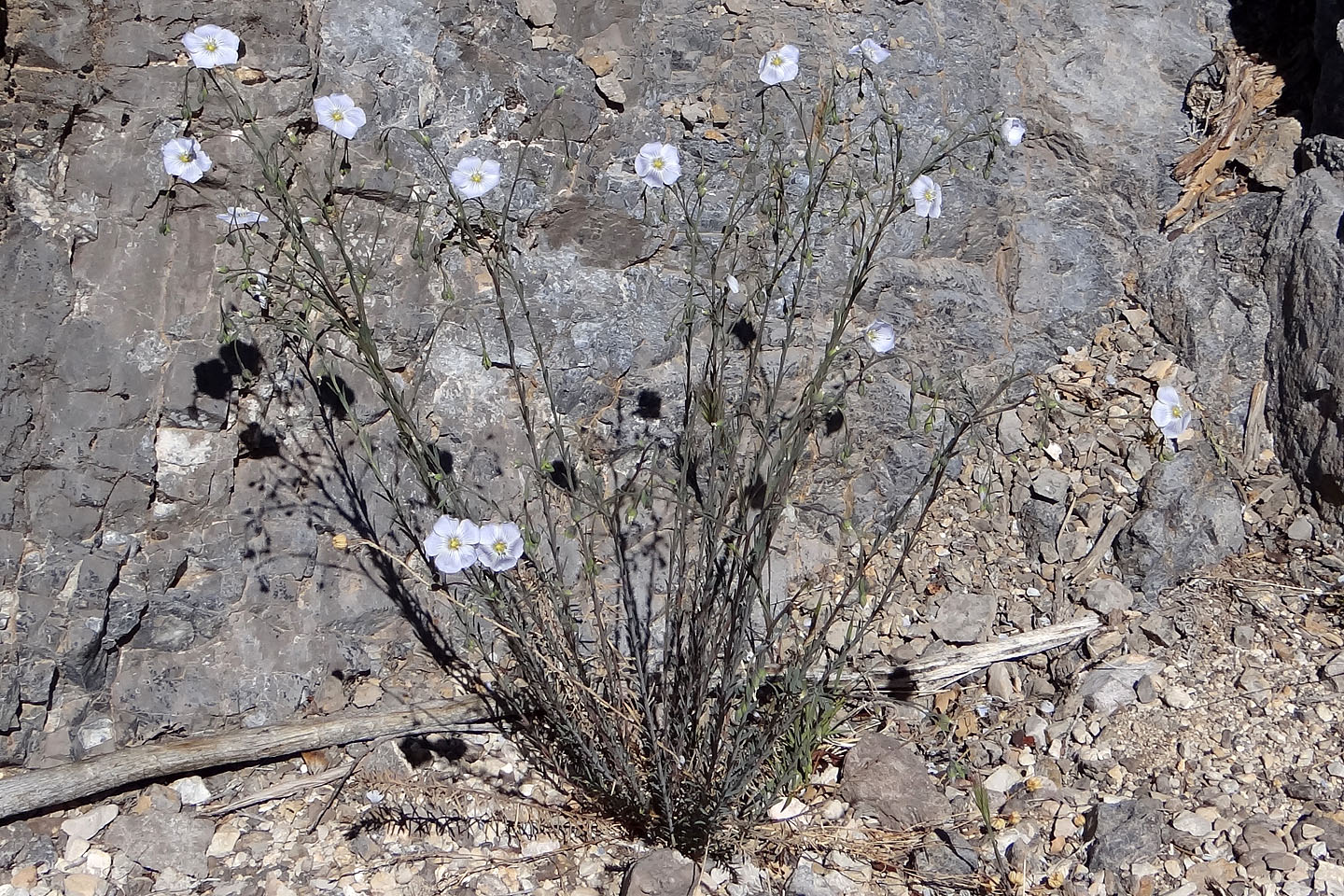 Lewis Flax (mouse over for a close-up)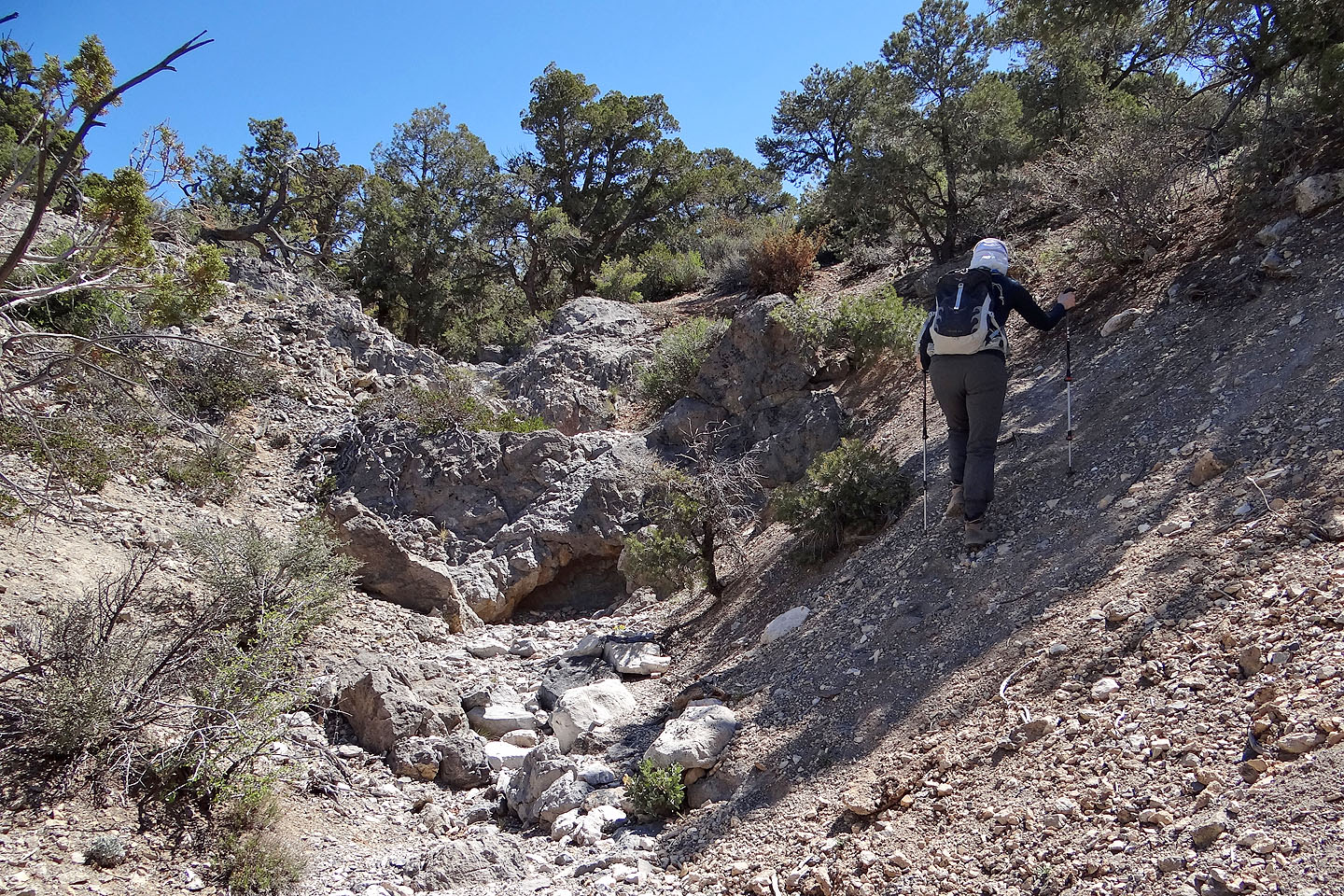 Occasionally trails skirted around difficulties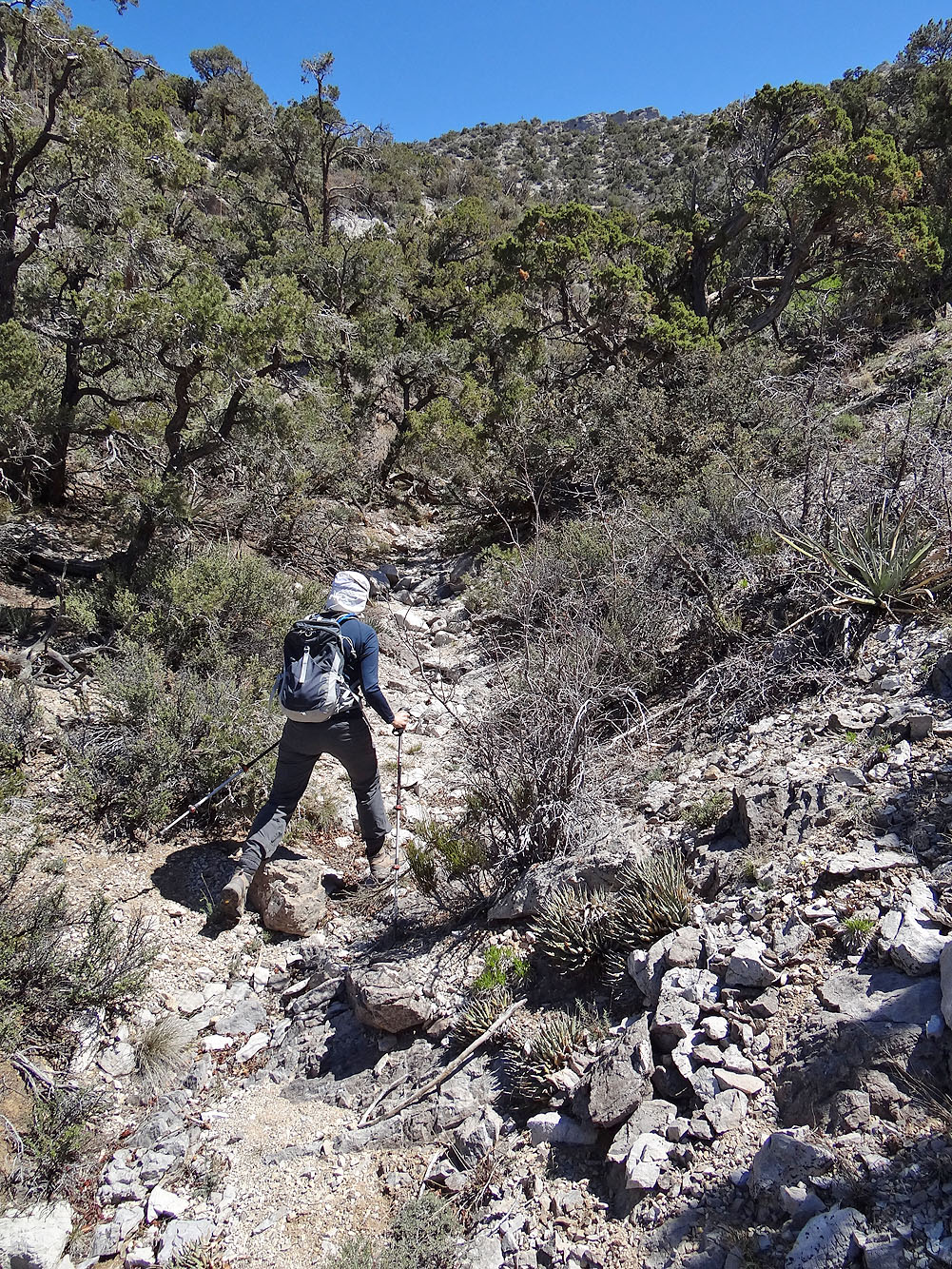 We'll soon gain the ridge ahead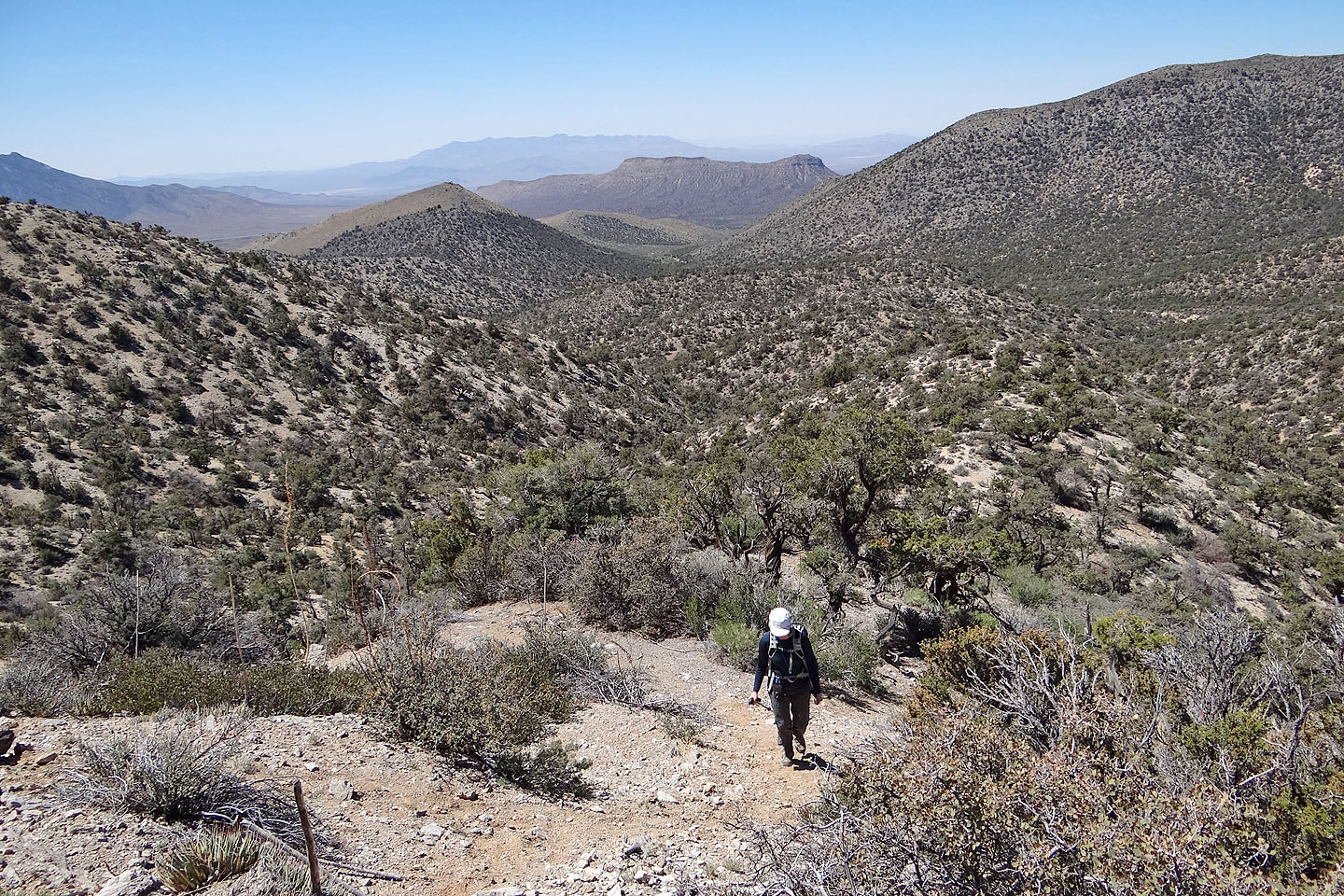 Looking back after starting up the ridge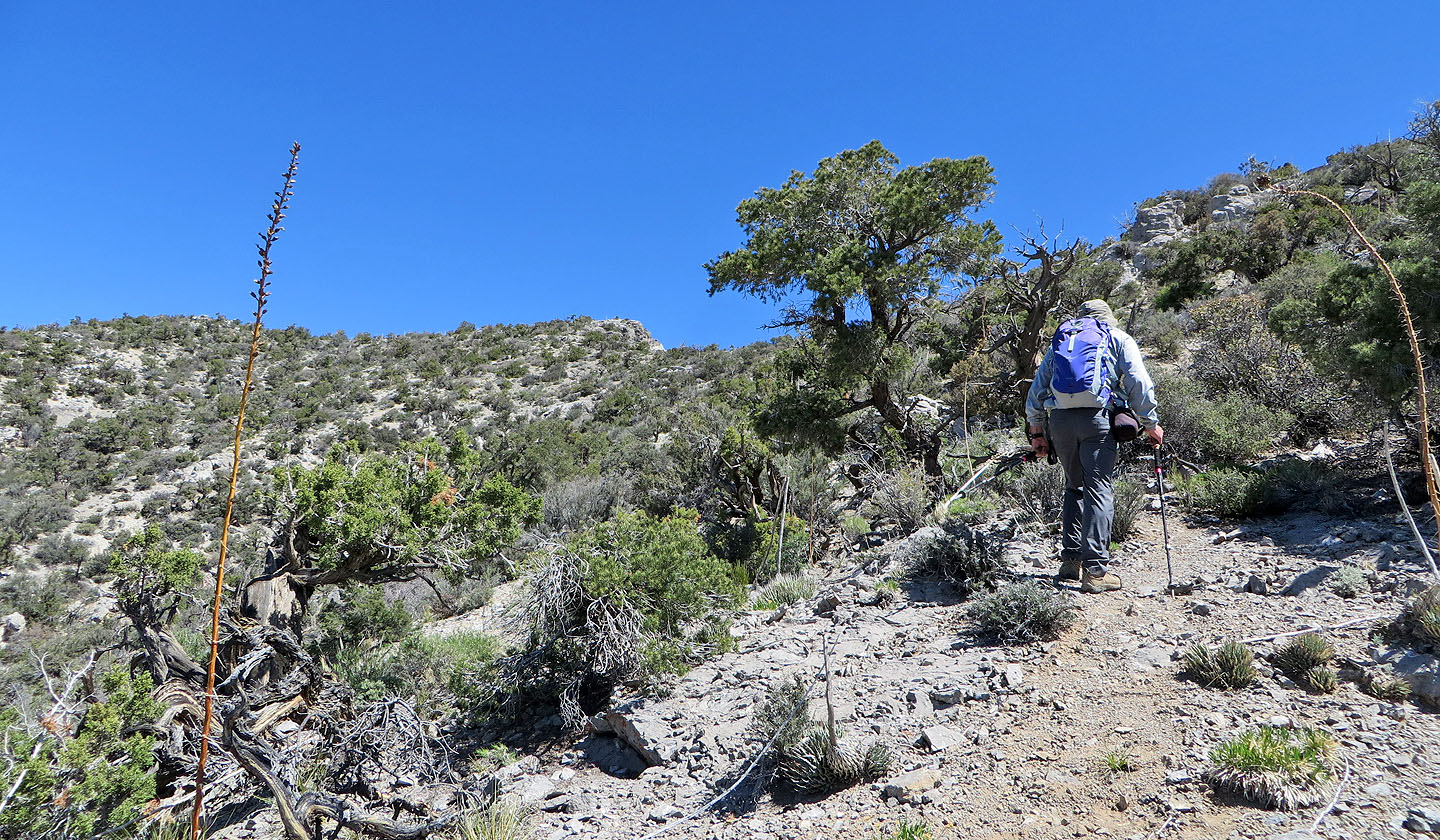 The summit is on our left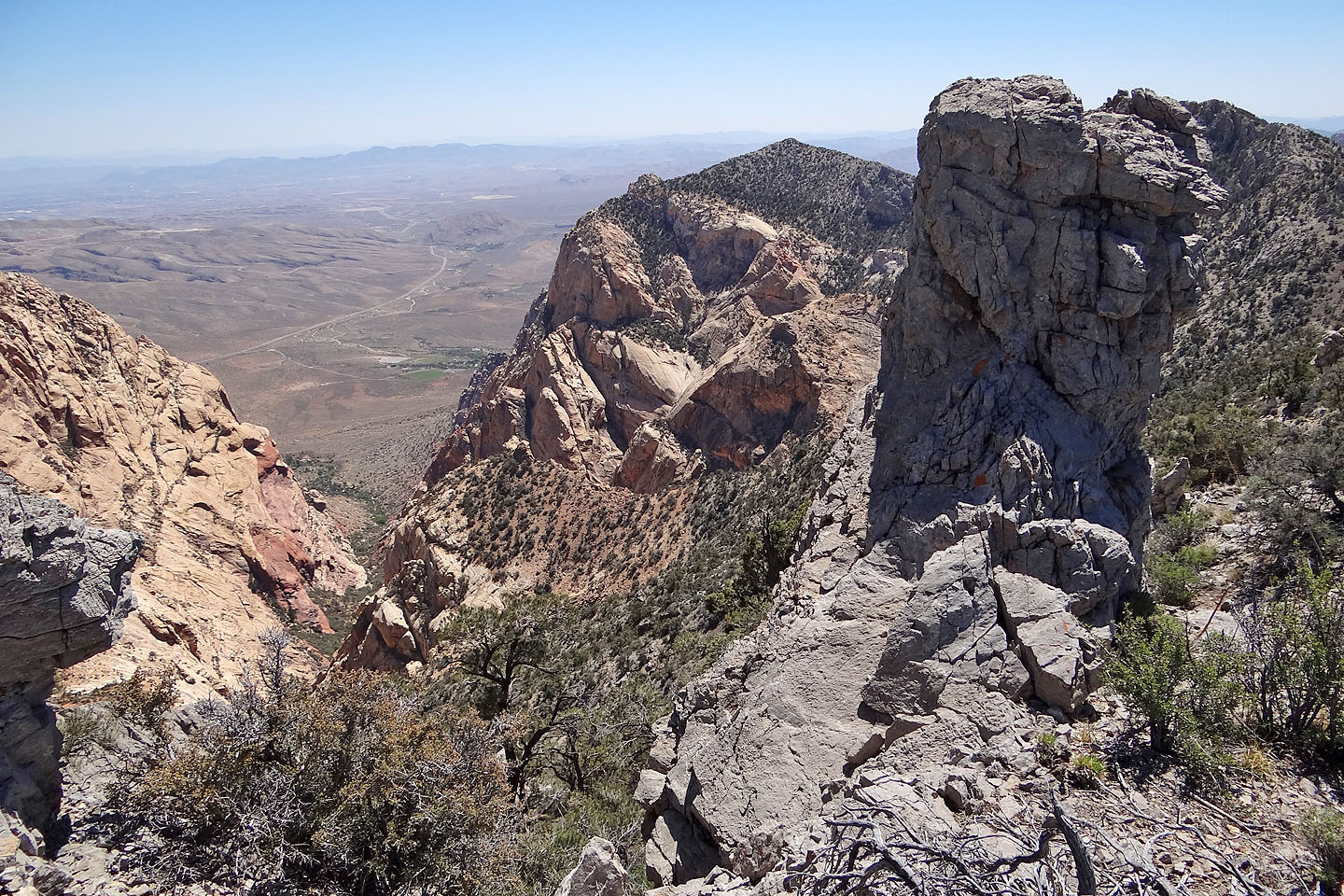 First Creek lies below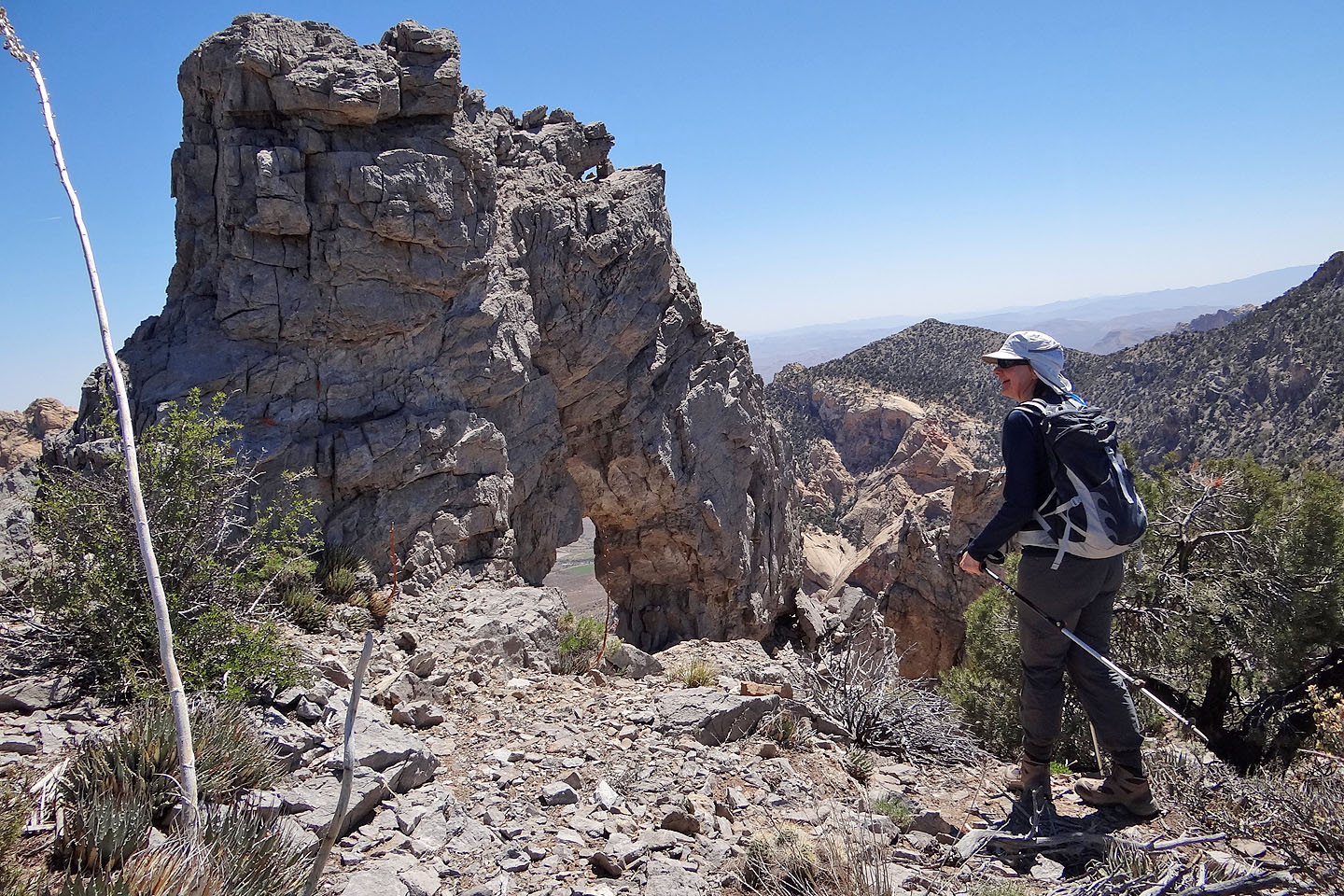 We noticed a window in the rock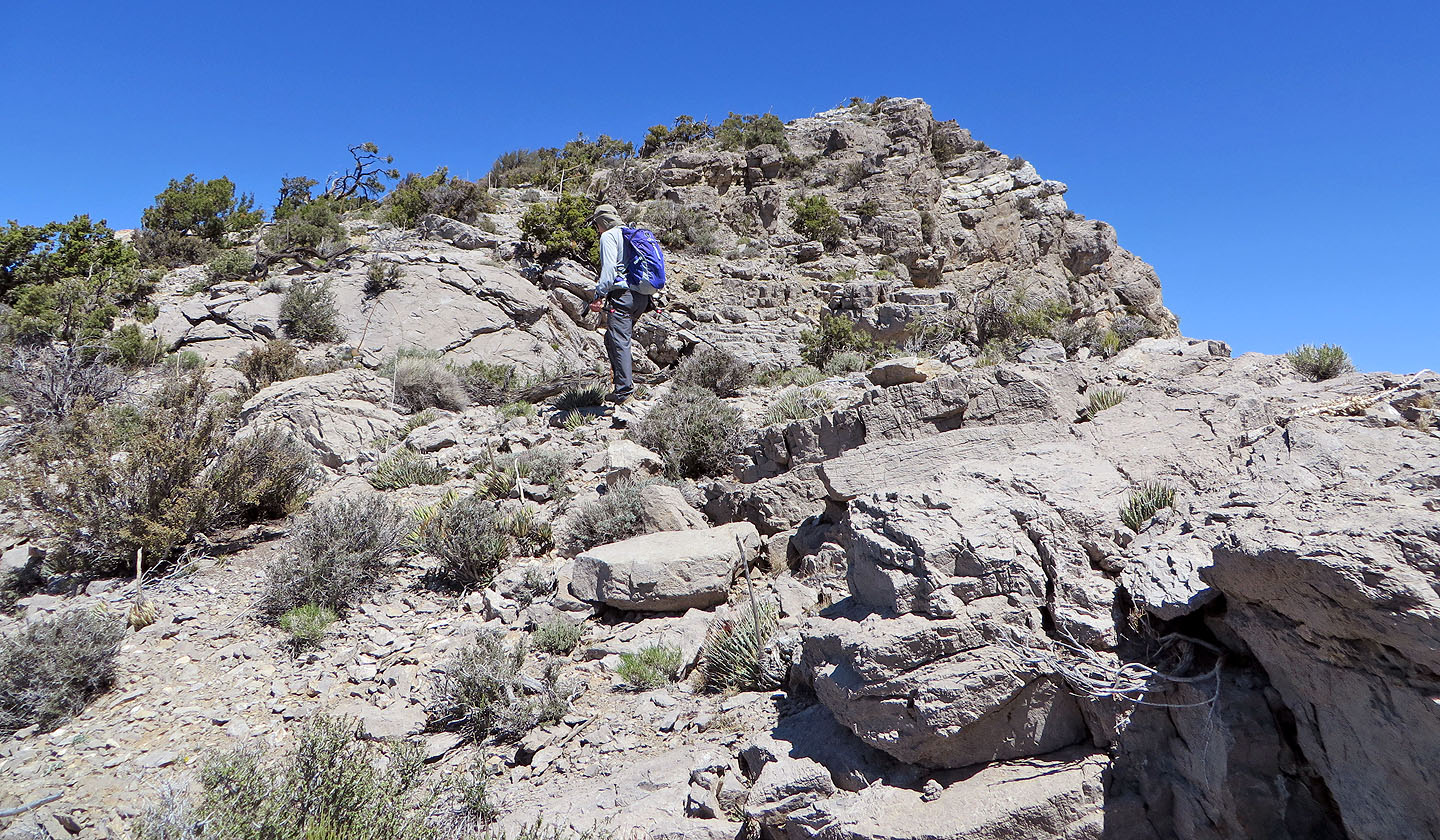 Nearly there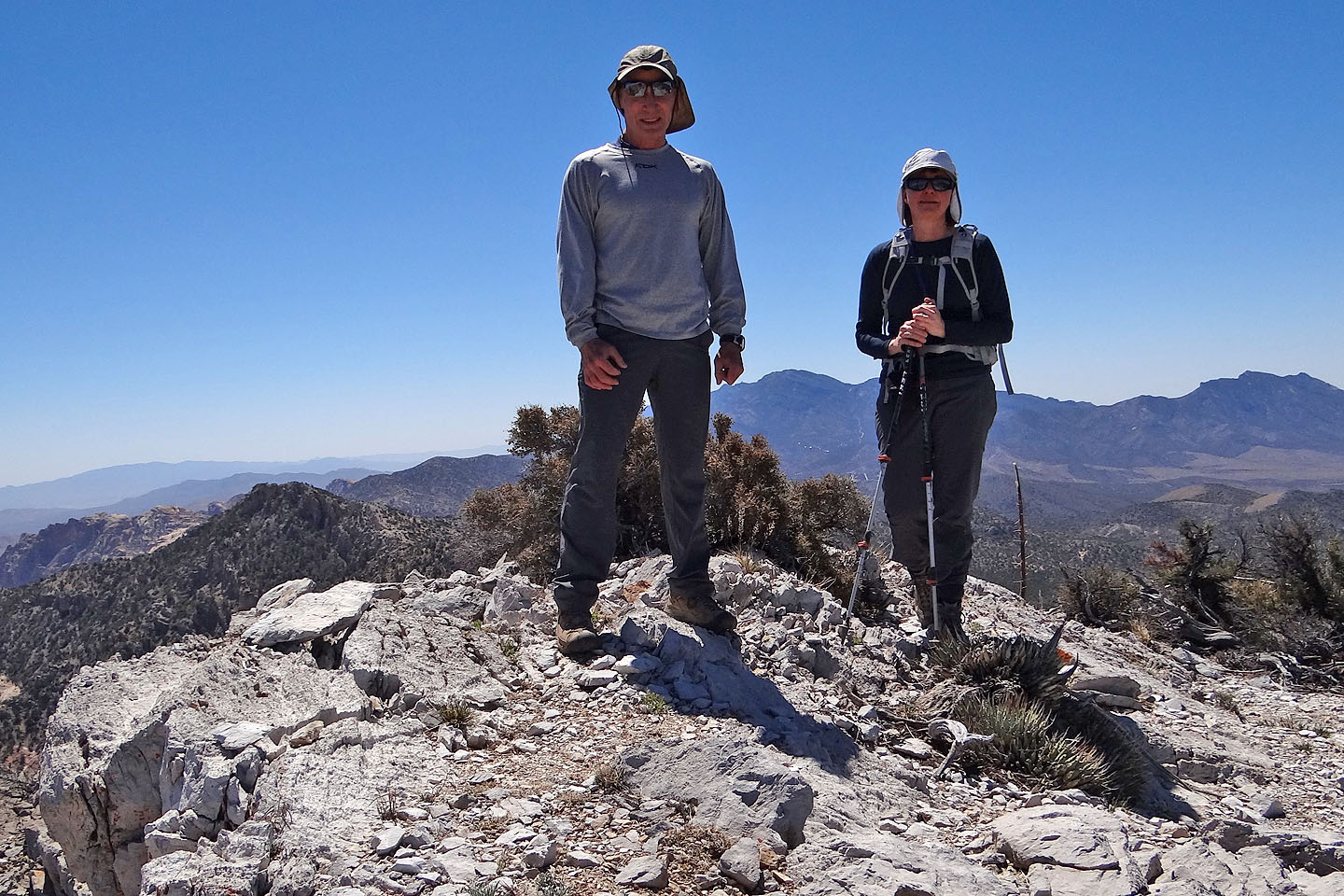 Standing on the summit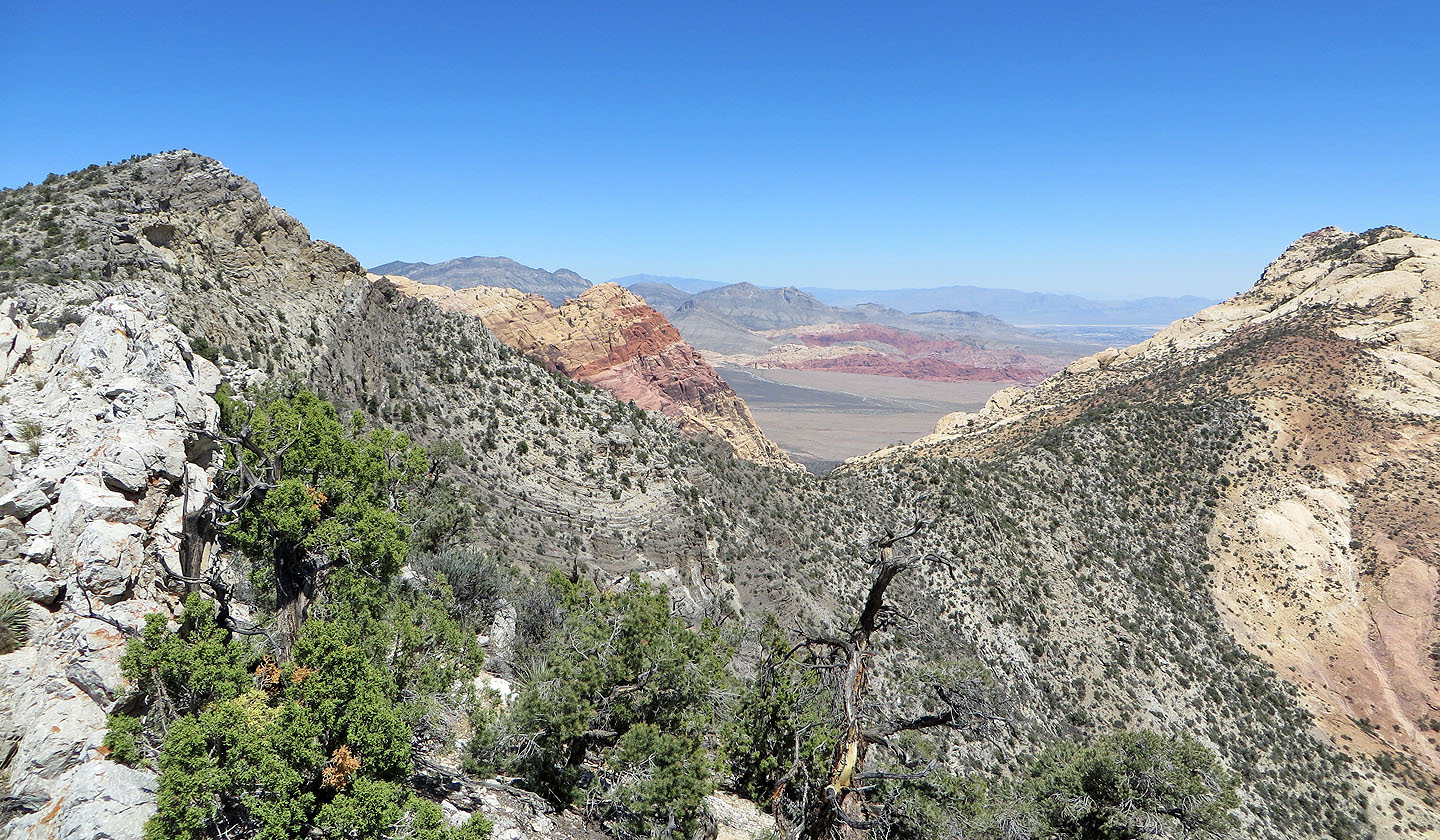 Rainbow Peak and Mount Wilson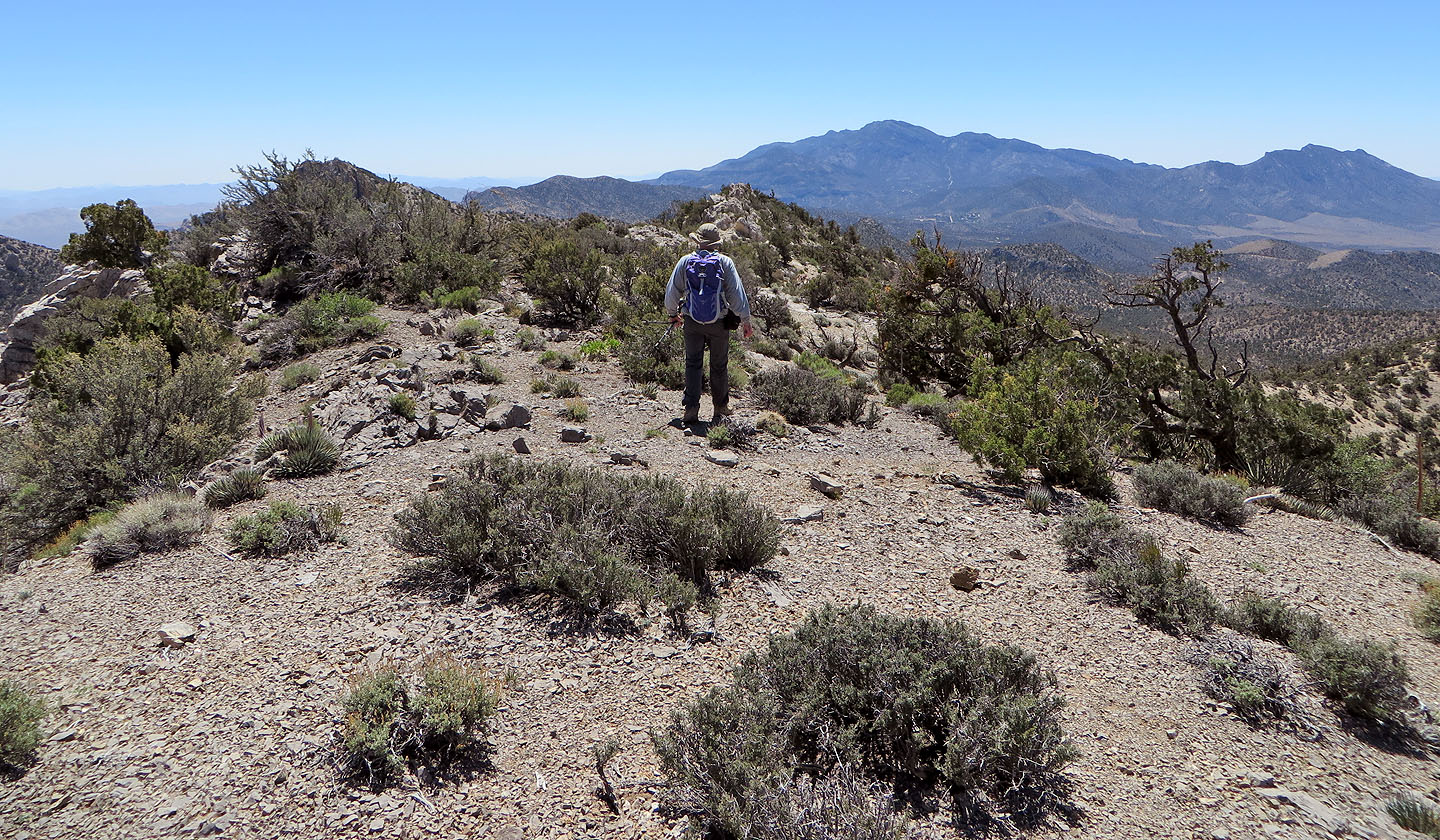 Following the ridge south to a high point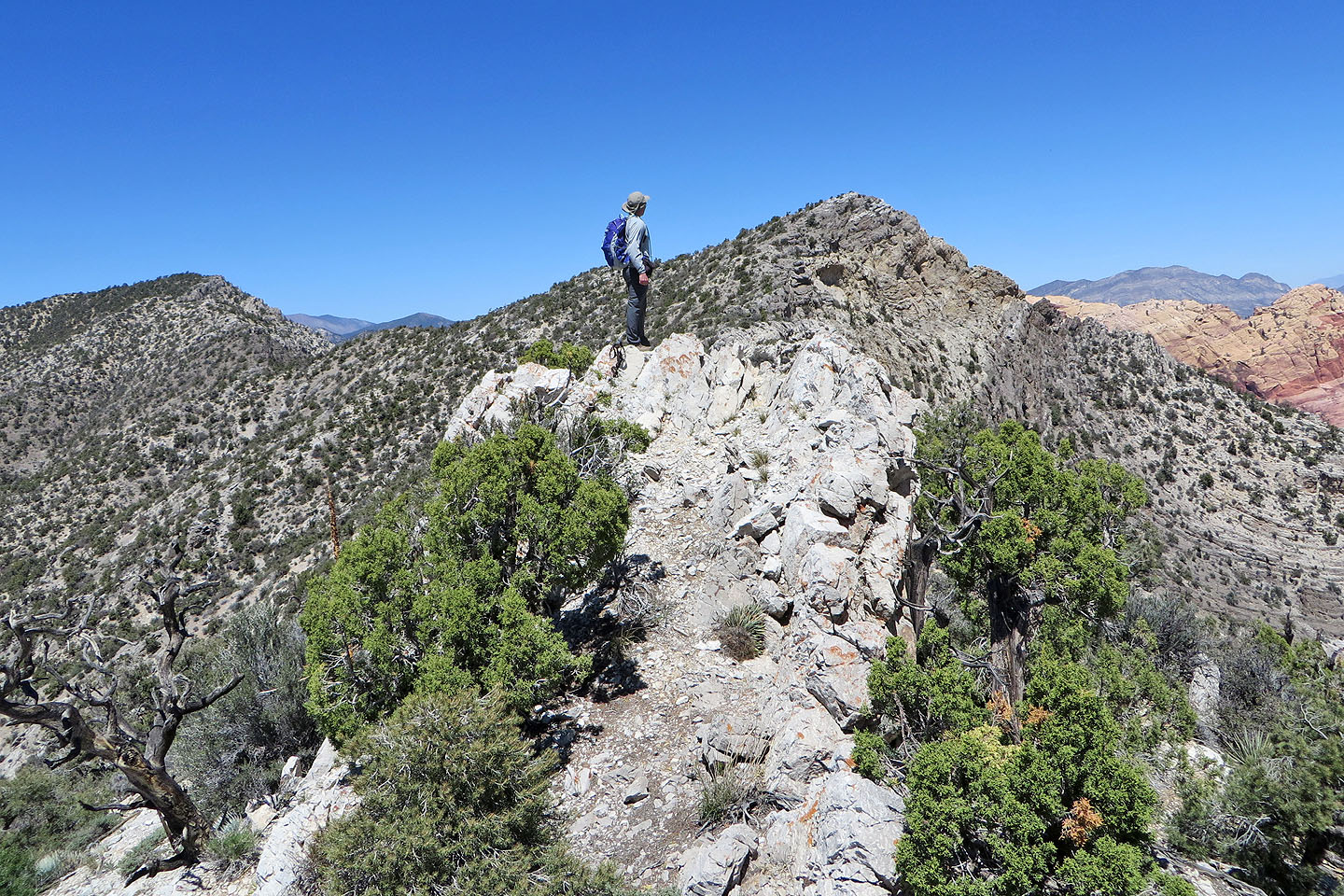 The high point and the summit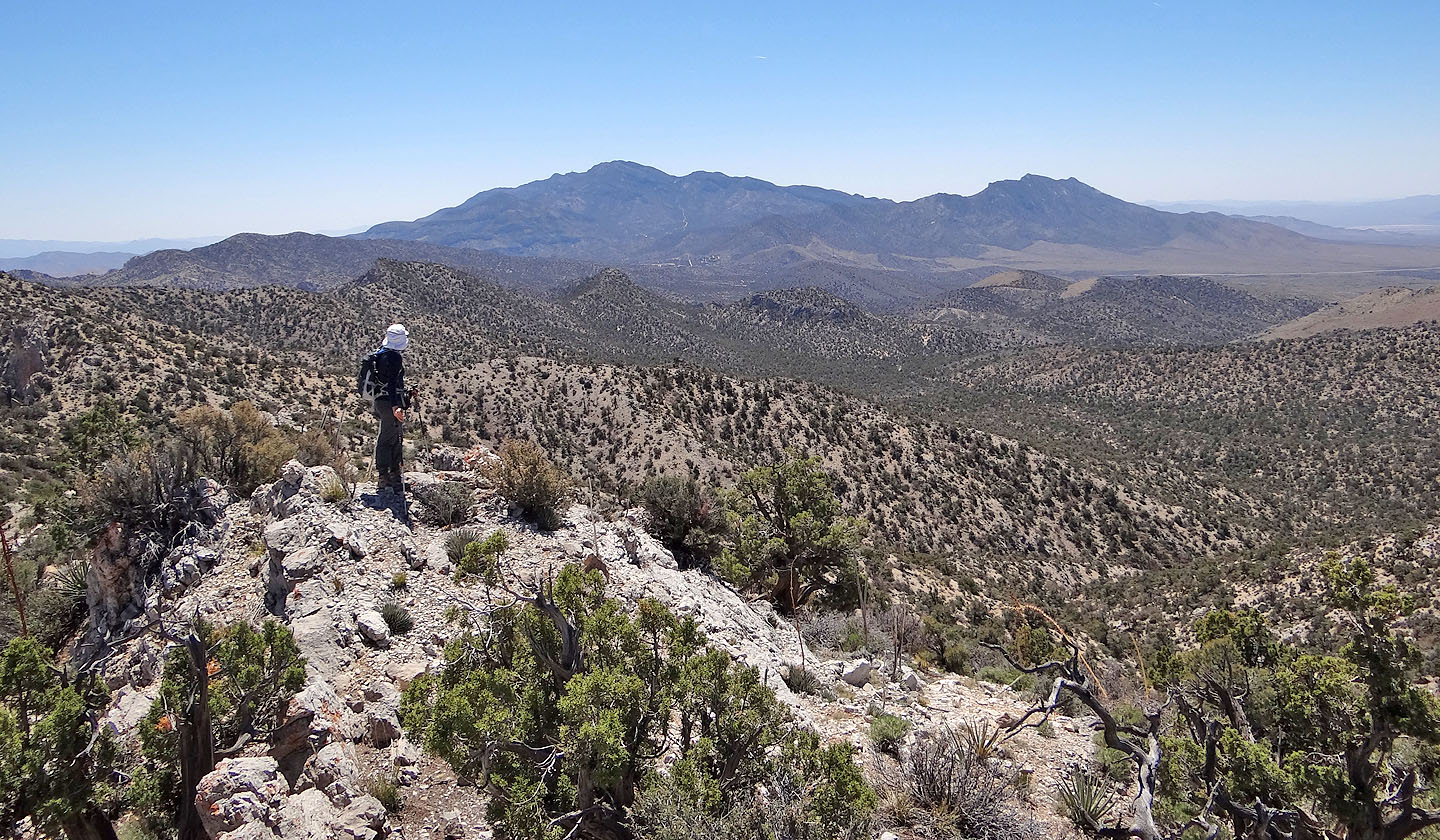 Potosi Mountain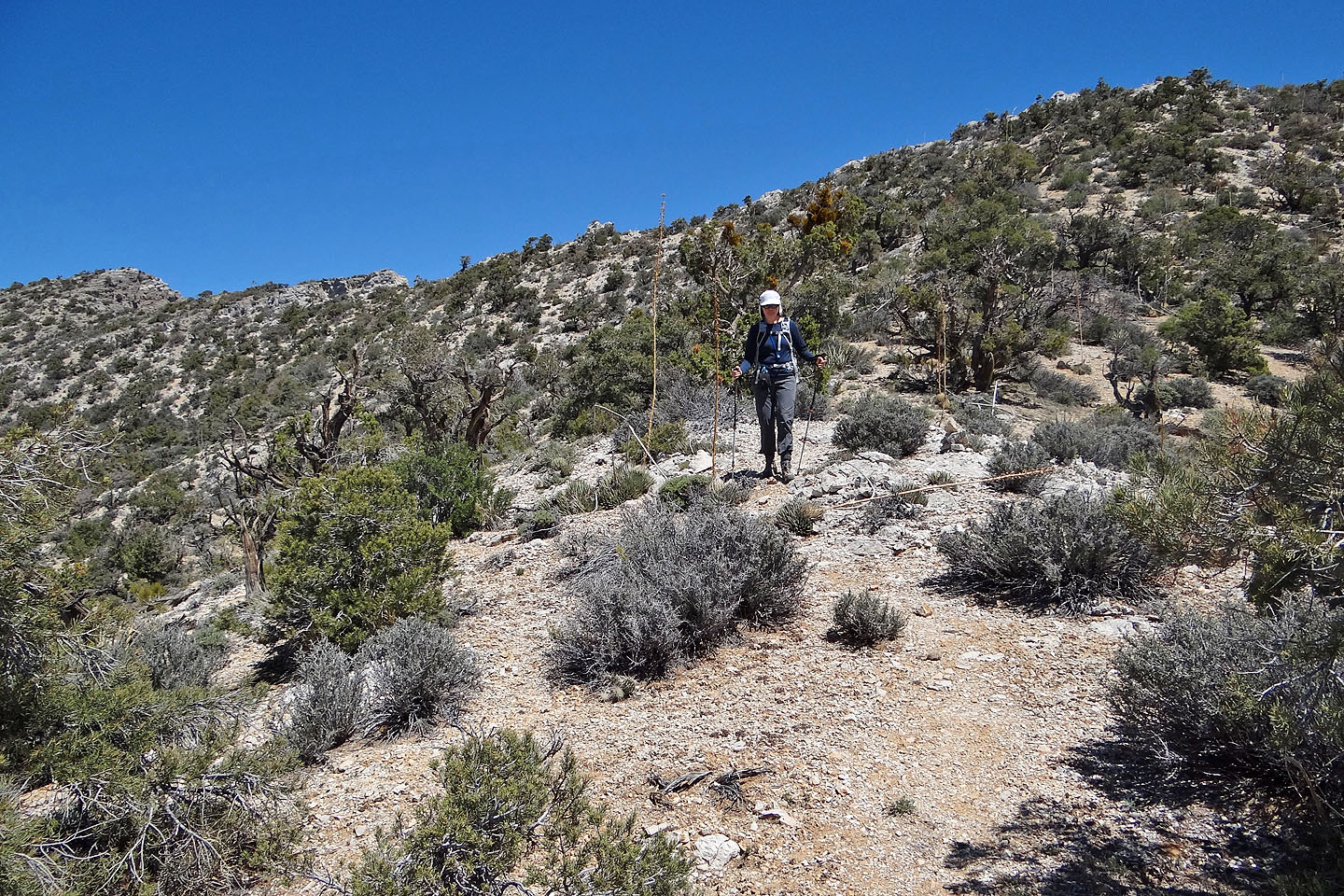 Coming down from the high point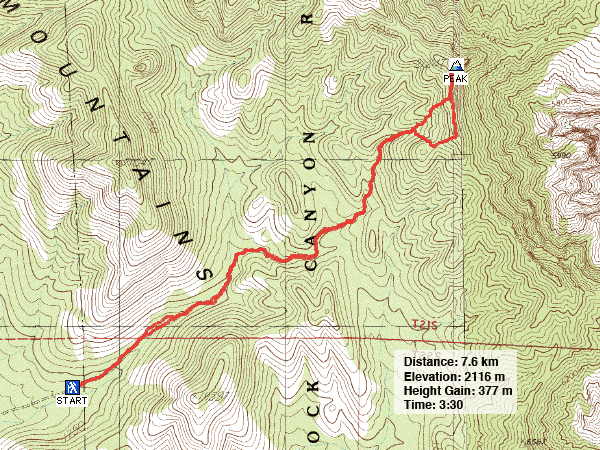 Mountain Springs and Blue Diamond (4.7 mi, 6942 ft, 1237 ft)