bobspirko.ca | Home | Canada Trips | US Trips | Hiking | Snowshoeing | MAP | About

North Bowl of Fire
Lake Mead NRA, Nevada
October 27, 2009
A high wind warning left us scrambling to find a low-level hike. With wind gusts expected to exceed 100 kph, climbing was out. After searching the Internet Dinah and I found the Bowl of Fire. Without a printer we couldn't print a map or instructions, but I dropped a few waypoints into my GPS and away we went.
After parking at the trailhead for Northshore Summit trail, we set off under overcast skies. The wind was building, but after ascending a bit we would drop 80 m below the trailhead and out of the wind. (Later we learned that the winds never exceeded 70 kph that day.)
We left the trail and made our way cross country to what we thought was Calvin Wash Road. In fact it was a road that took us in the wrong direction. We shifted our course and went looking for Calvin Wash Road.
Once on the road, we were on track. When we reached a wash, we left the road and took the wash. After hiking a short way, we spied a cairn in a side wash and followed it to the edge of the Bowl of Fire.
We were immediately struck by the colourful tableau before us. Even the cloudy skies couldn't dull the red rocks twisted in strange shapes. We ventured further into the bowl but decided to go back rather than attempt a loop without a map or trip description.
This is one trip we'll keep in mind for another time. Of course we'll be prepared with a map and instructions.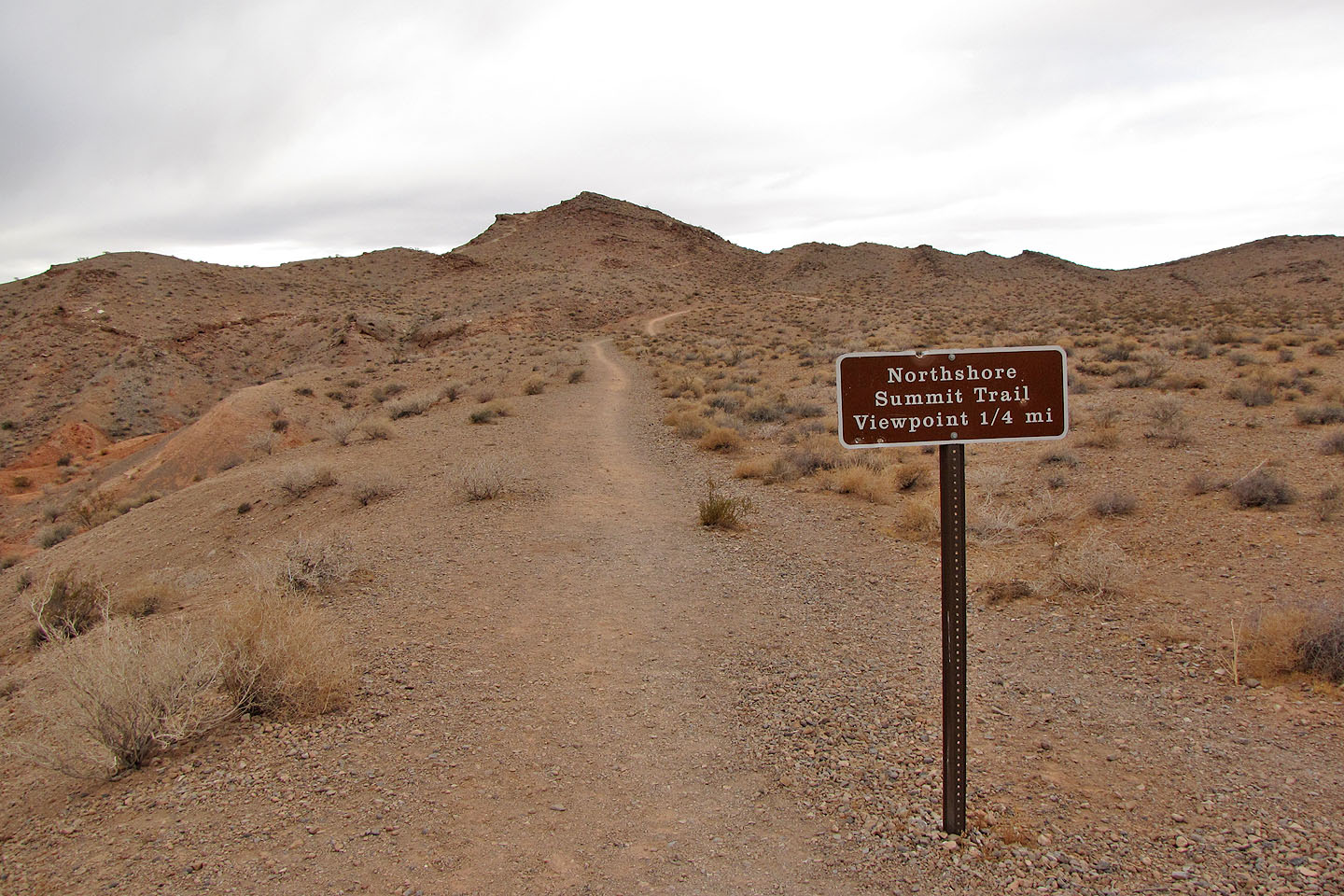 The way to the Bowl of Fire starts on a trail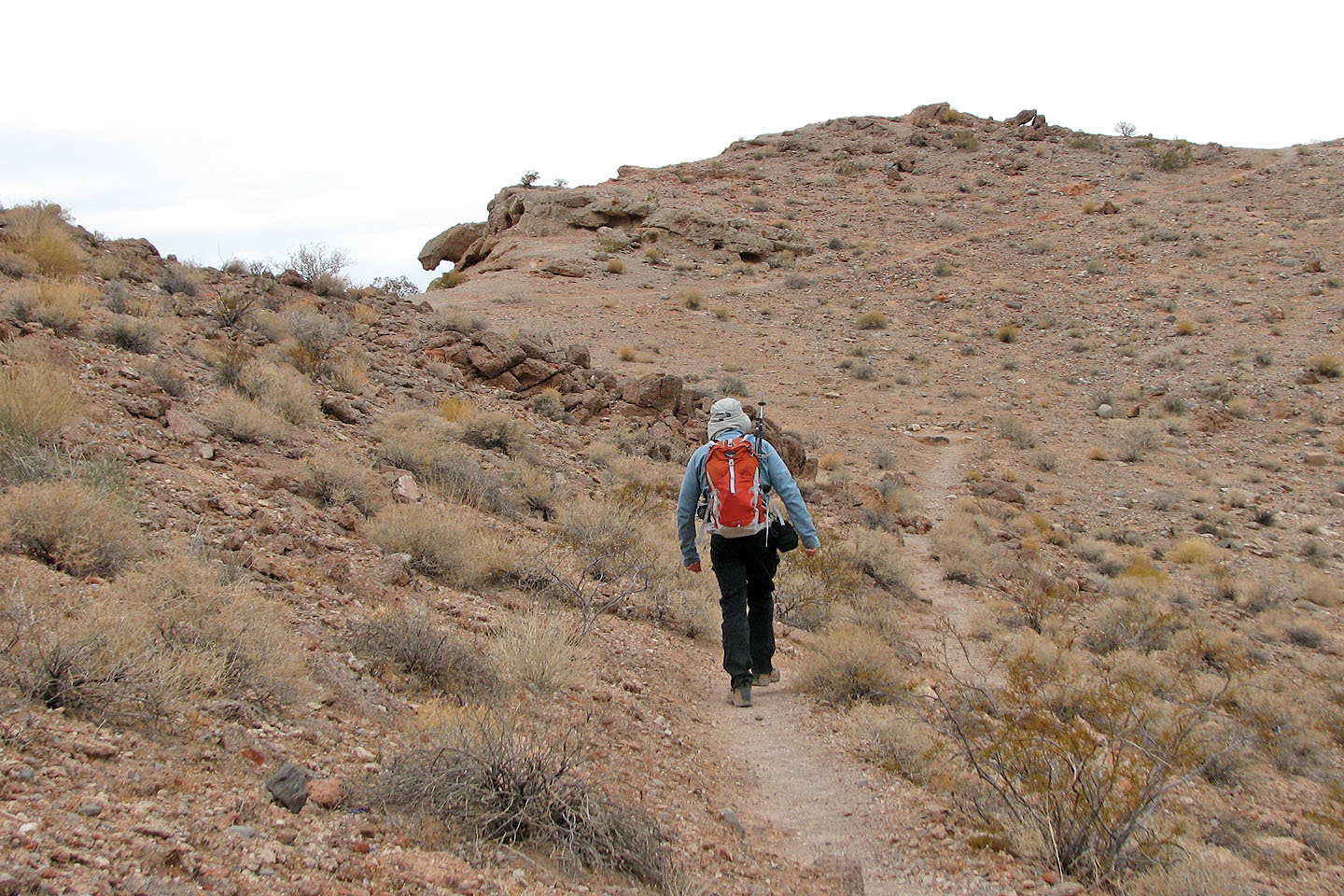 Hiking up the trail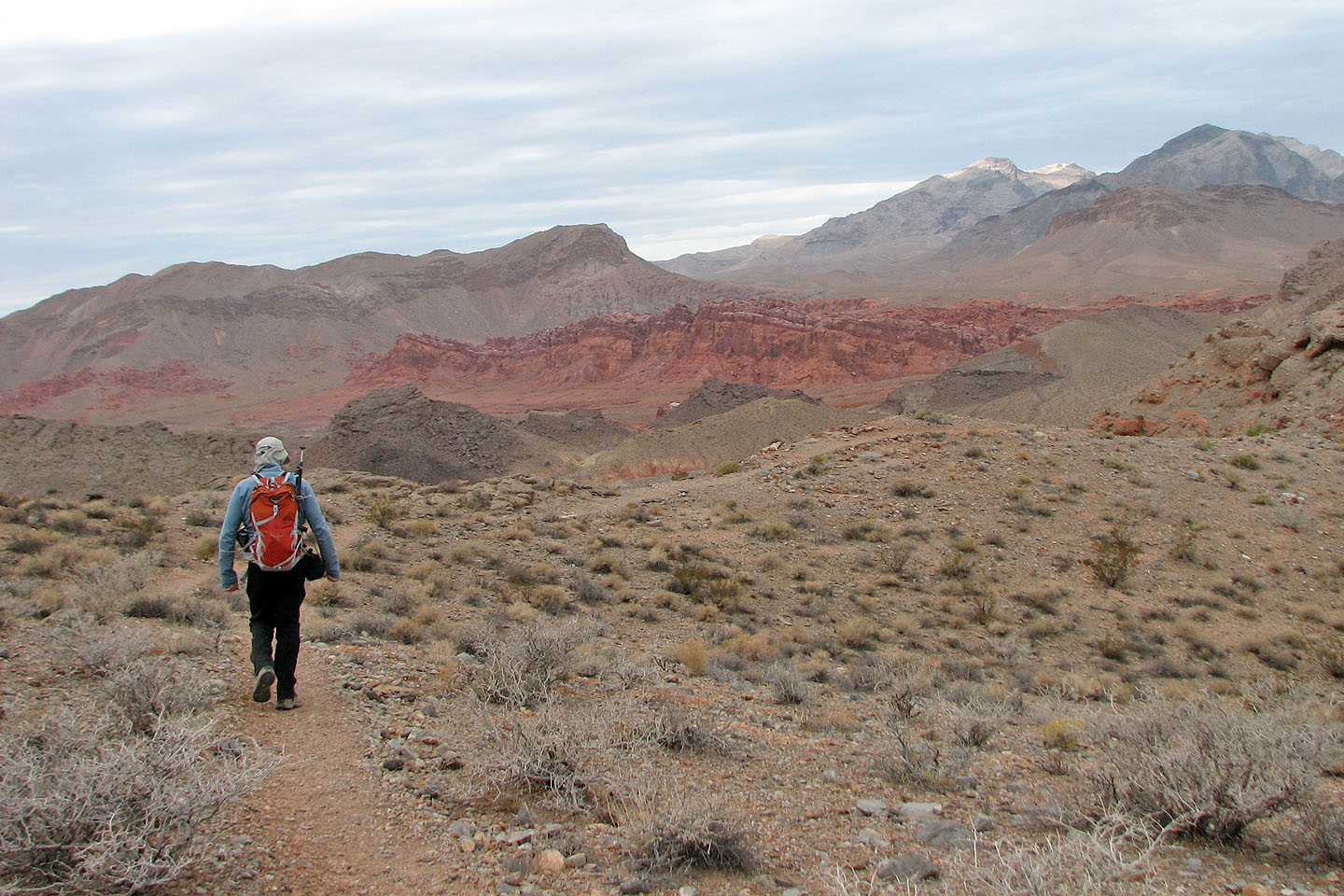 Bowl of Fire ahead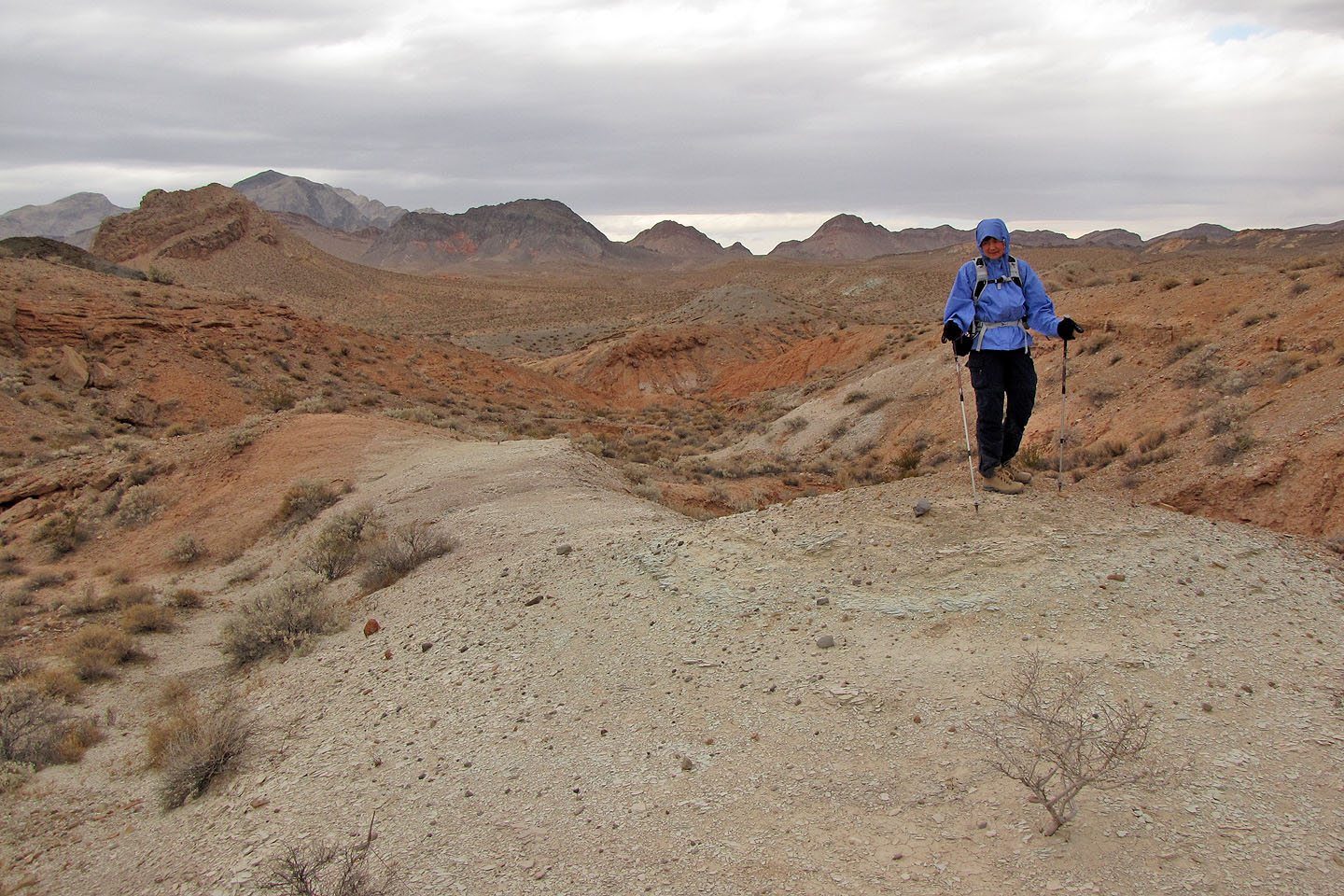 We'll make our way to the backside of the brown peak seen left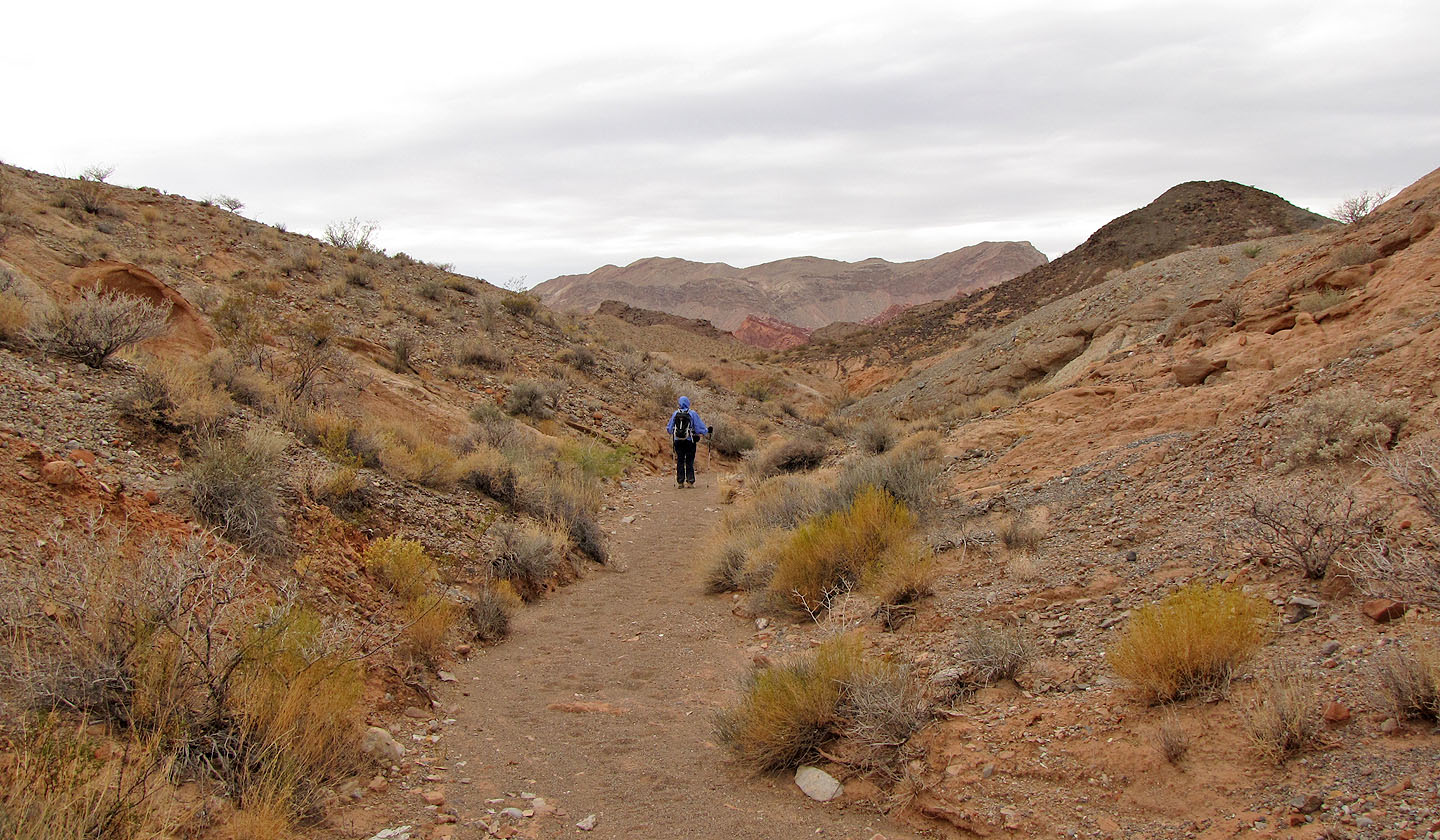 This wash provided easy travel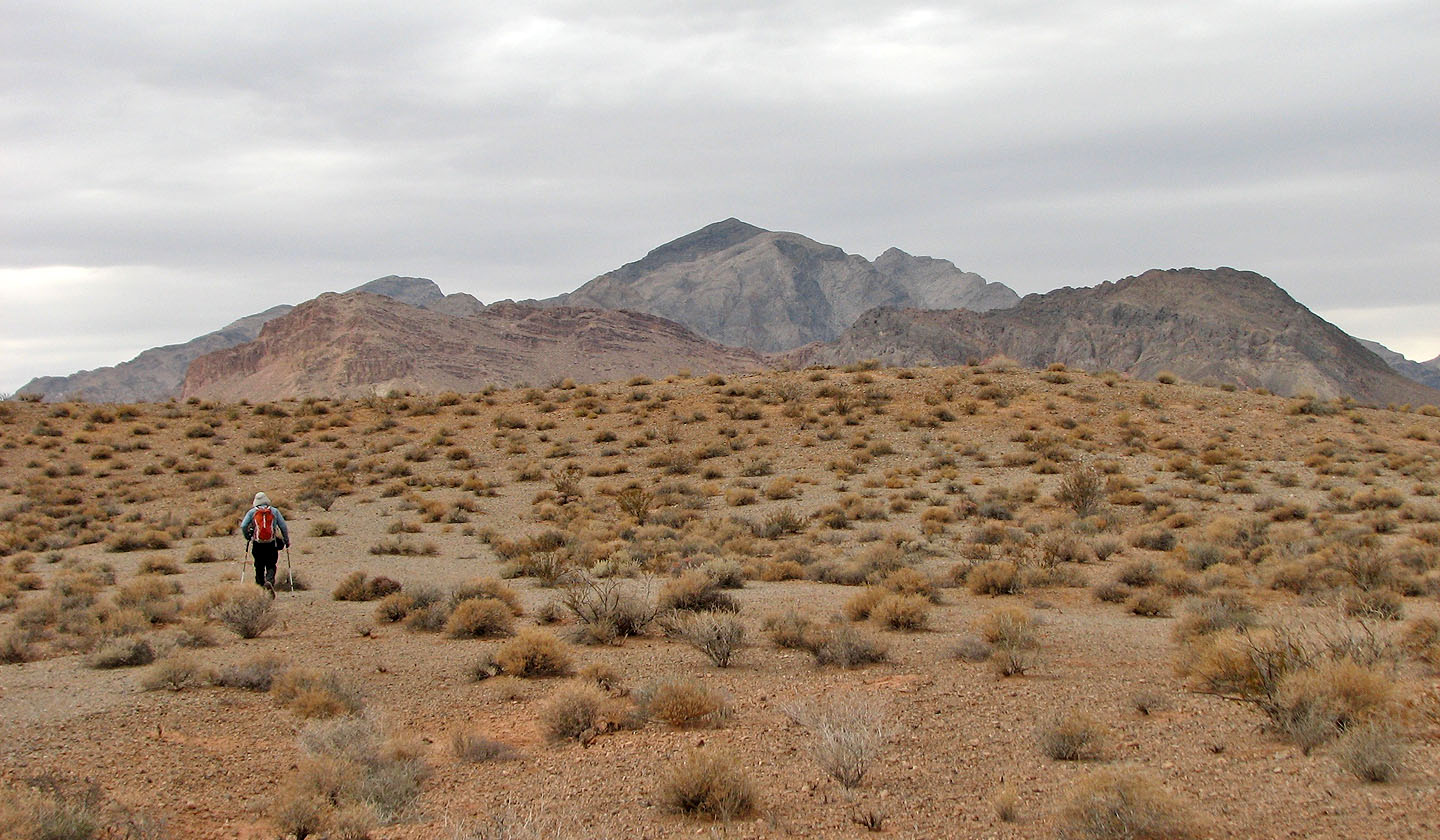 Looking for Calvin Wash Road. Muddy Peak dominates the skyline.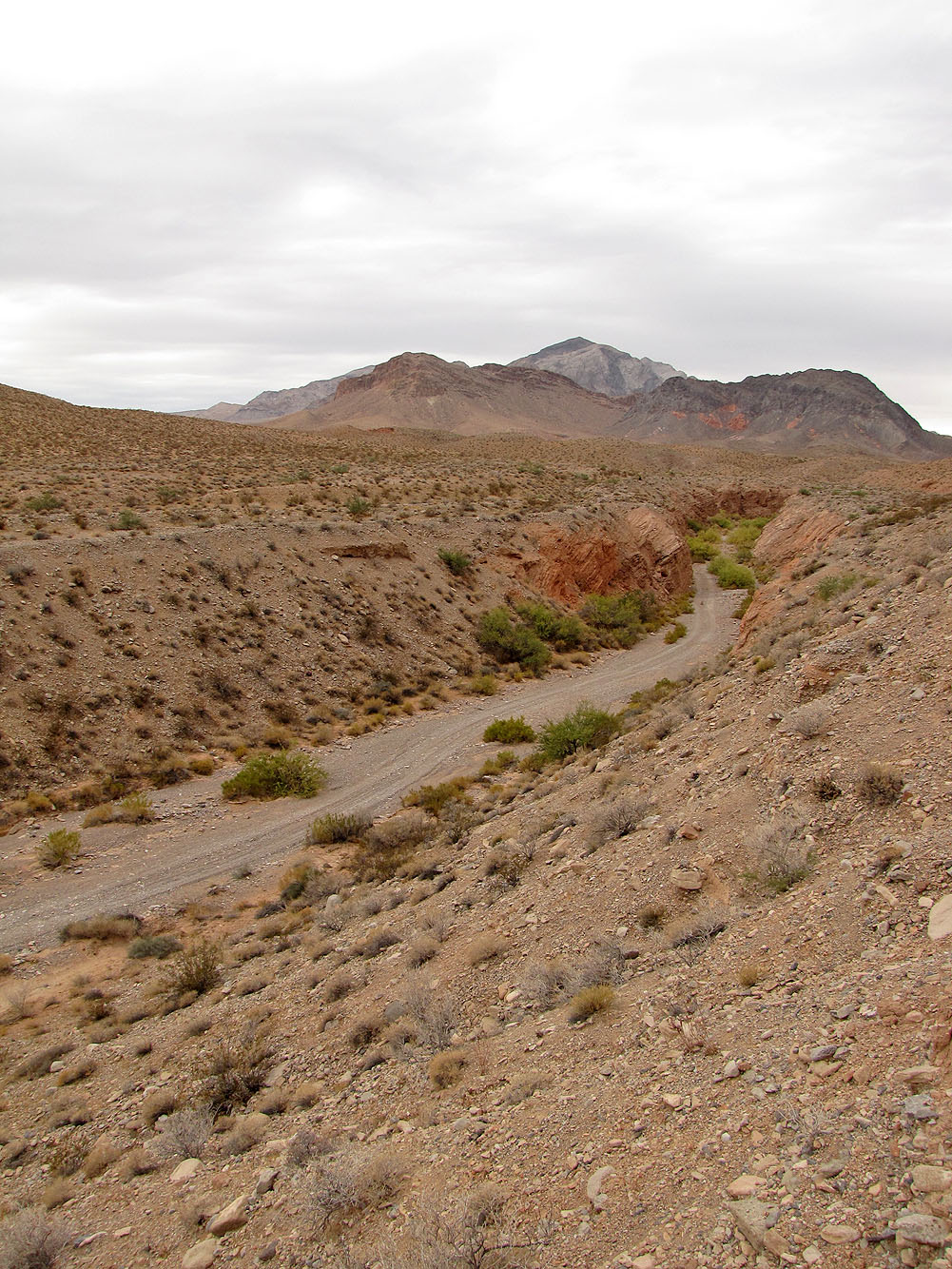 Calvin Wash Road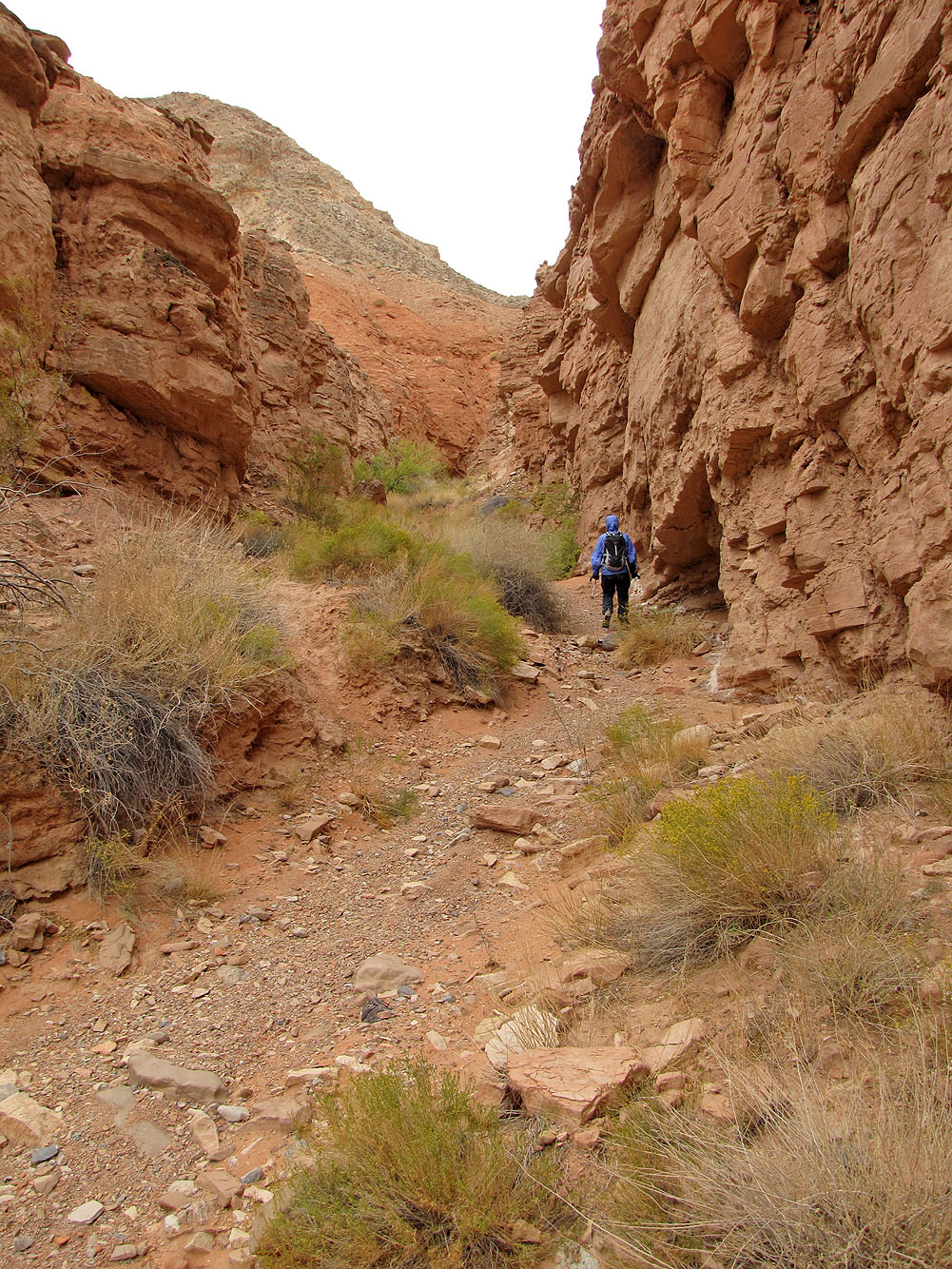 We left the road and followed this wash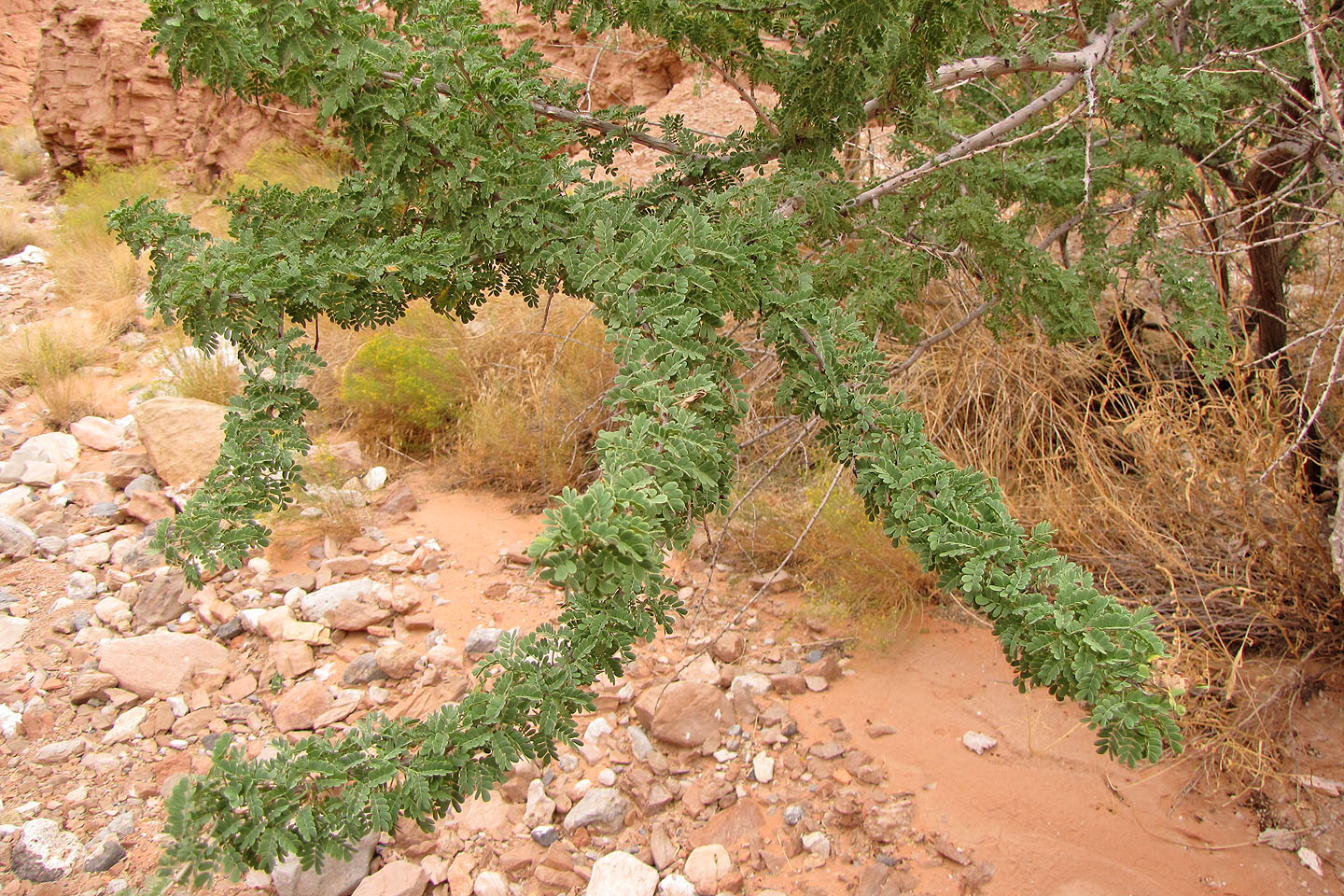 This tree had nasty thorns and we learned to steer clear of it.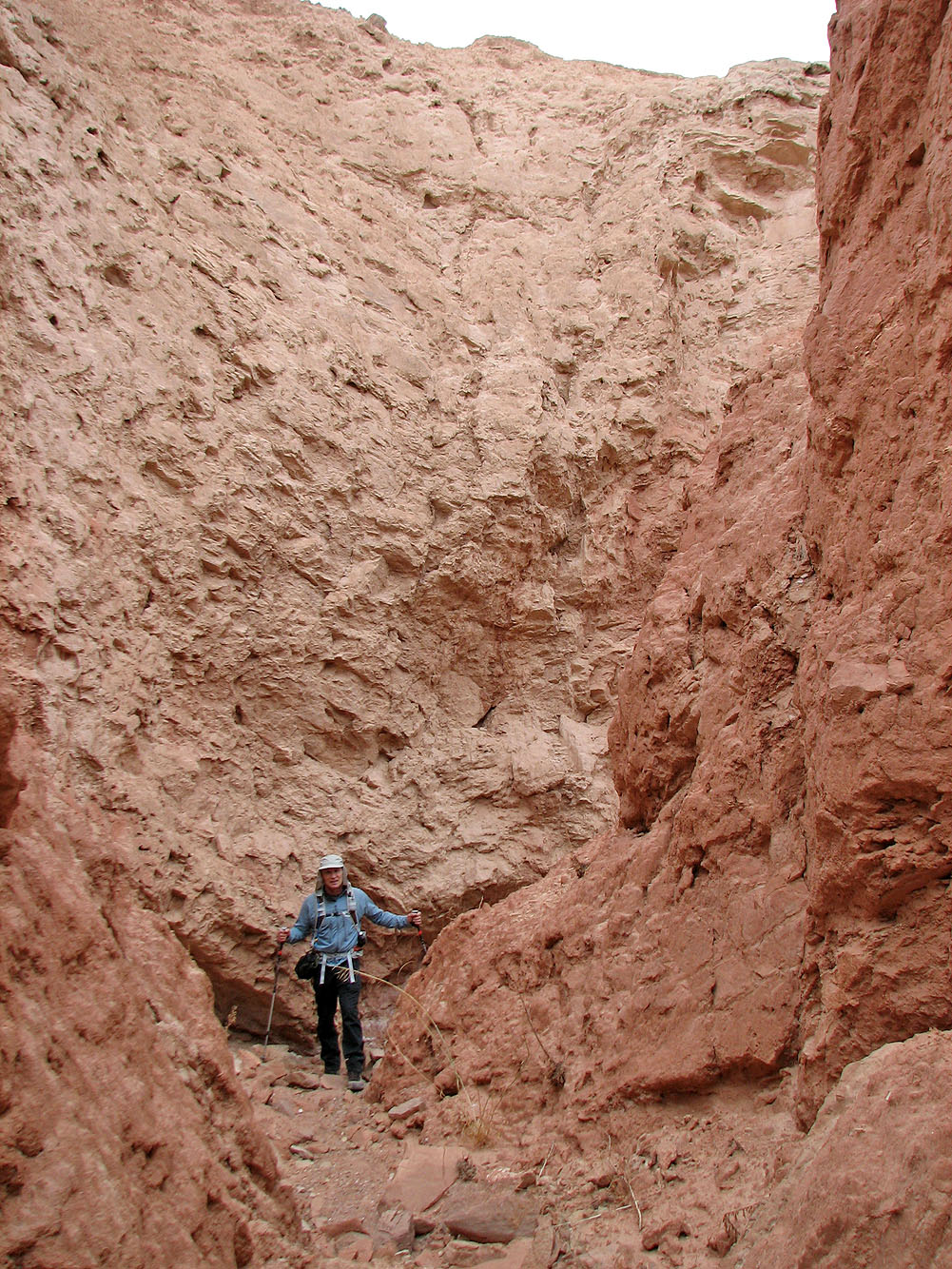 The side wash

After climbing out of the wash we reached the Bowl of Fire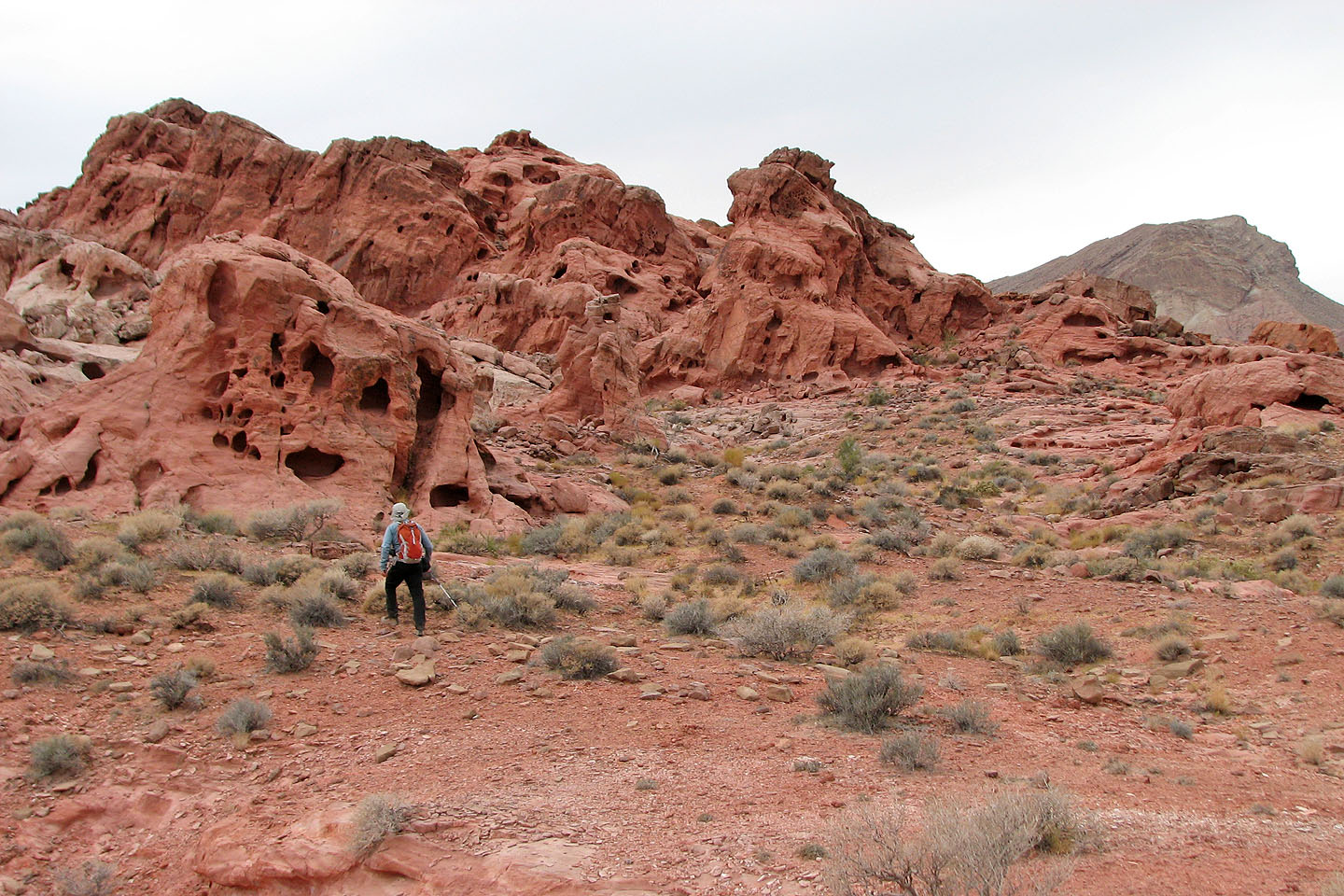 We started exploring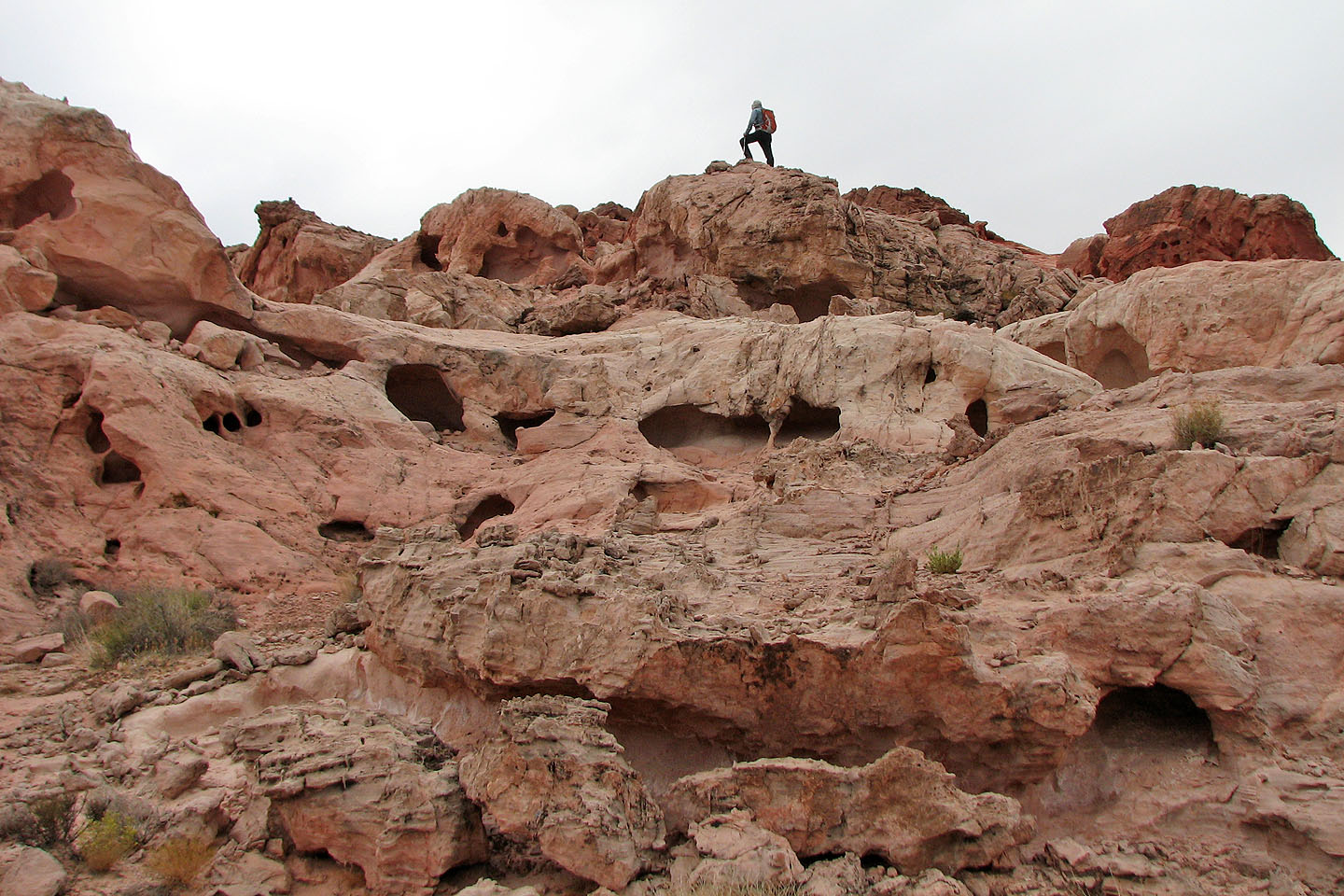 I climb a high point while Dinah stays below (mouse over)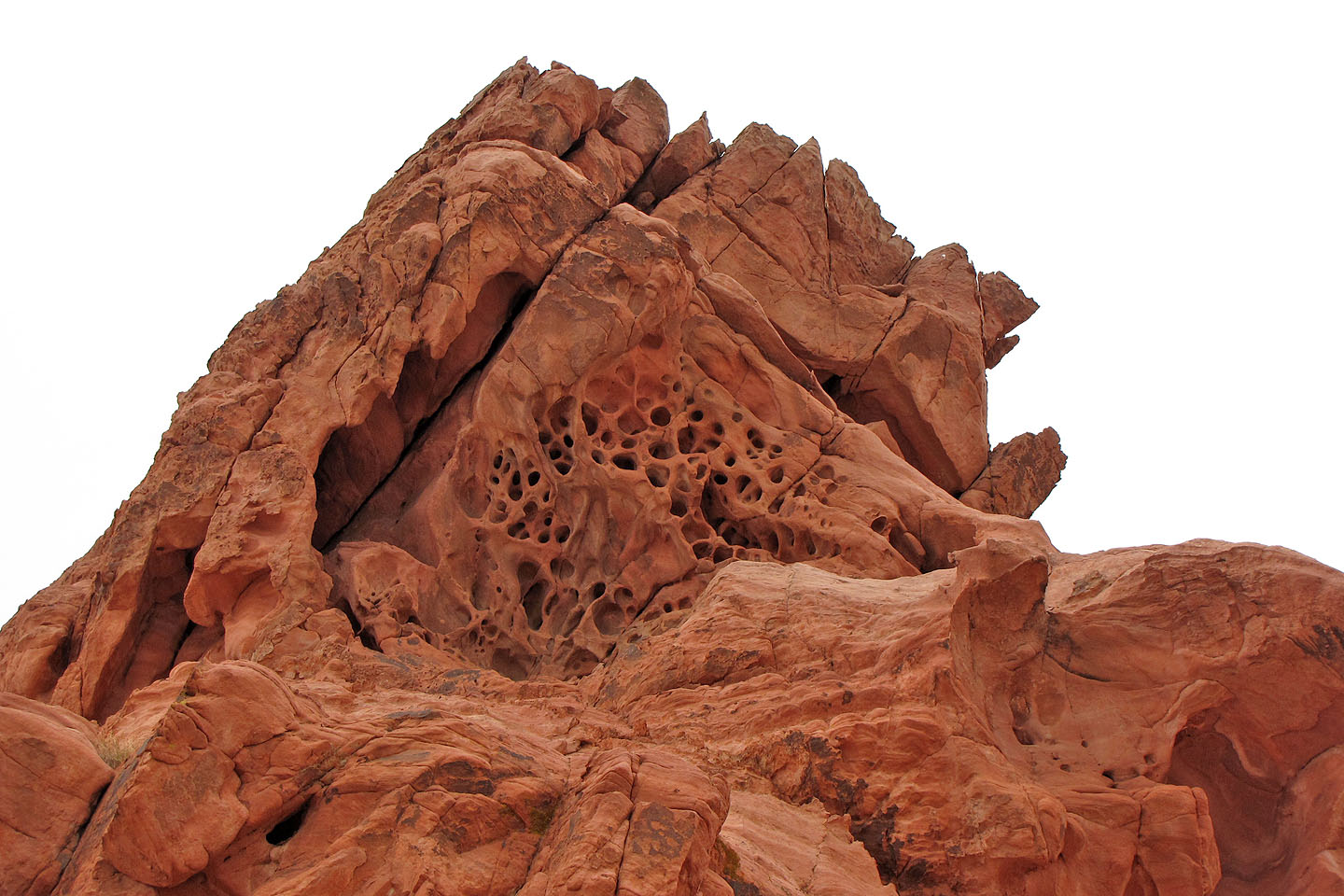 Honeycombed rock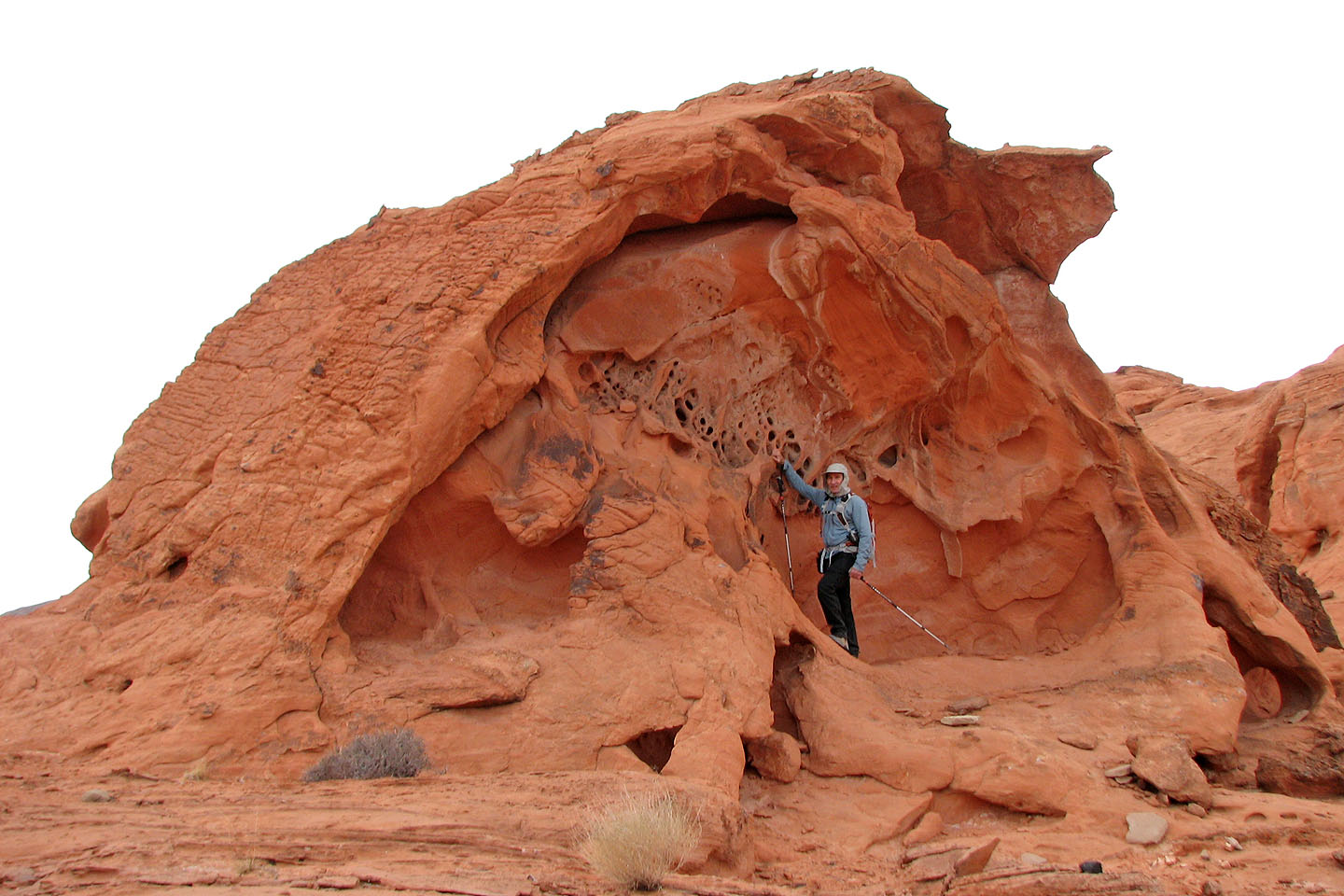 More of the same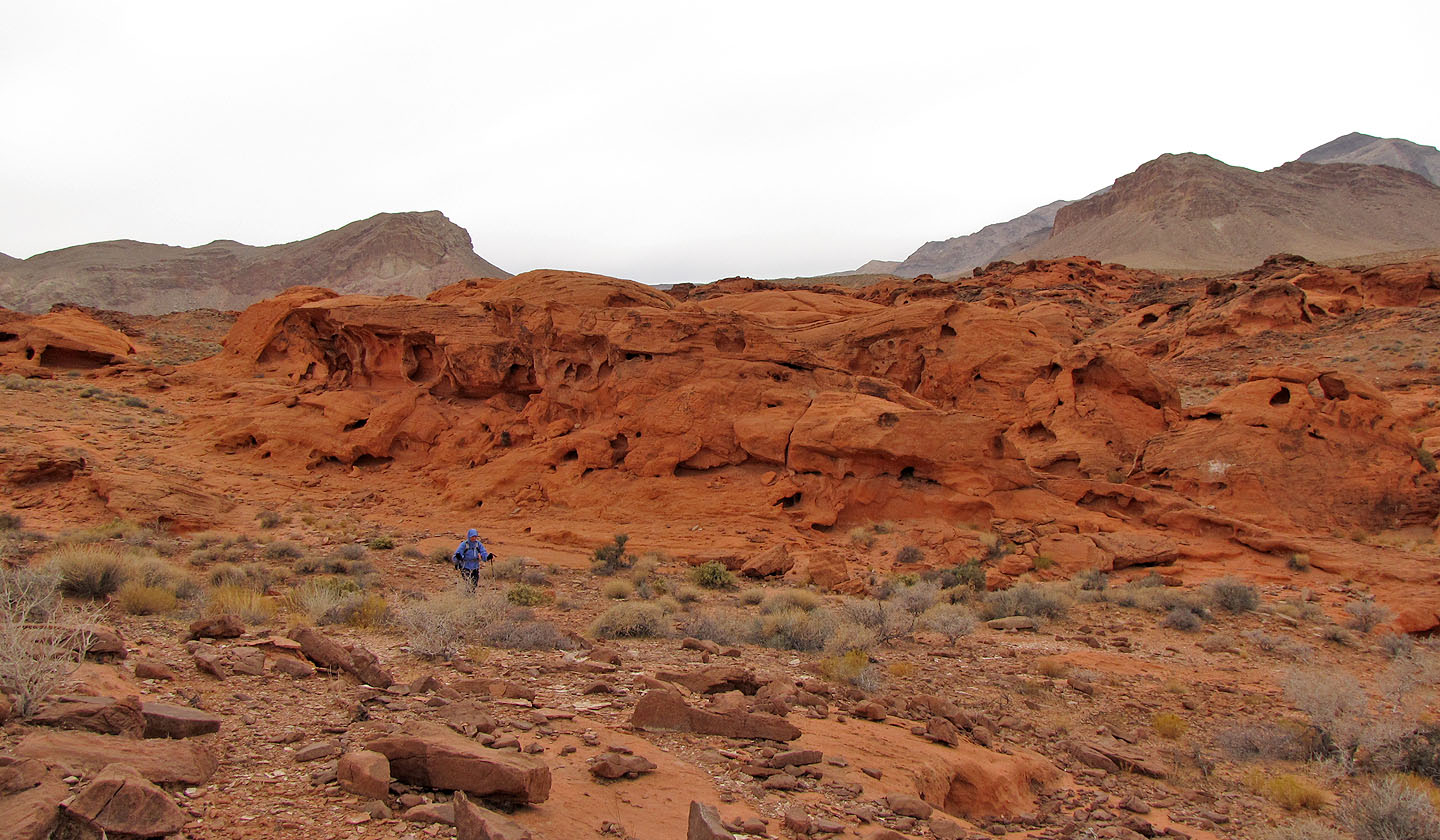 Venturing deeper in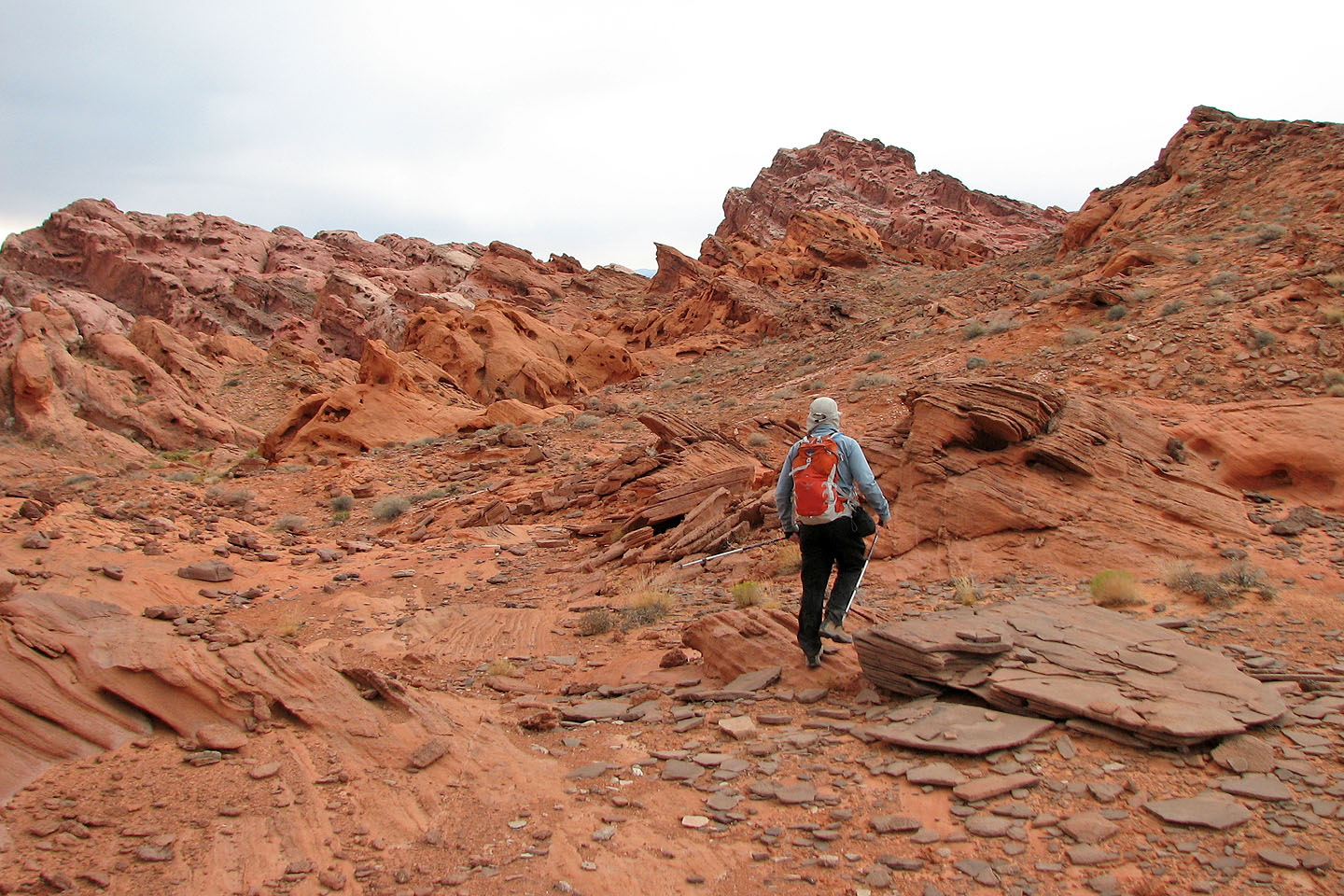 Heading to a high point where I took my panorama