bobspirko.ca | Home | Canada Trips | US Trips | Hiking | Snowshoeing | MAP | About

Black and White Sisters
Spring Mountains, Nevada
October 21, 2016
Distance: 5.7 km (3.5 mi)
Cumulative Elevation Gain: 545 m (1788 ft)
Despite being a quick trip, Black and White Sisters take you up to nearly 3,000 m, high enough for good views in the Spring Mountains. It's a class 2 climb all the way to the base of the towering Black Sister where it finishes with a small flourish, a short scramble to a cramped summit.
Dinah and I used the route described by Around the Bend Friends. To reach the trailhead, we drove 2 miles up Macks Canyon Road from Lee Canyon Road. The gravel road is graded and we had no trouble driving it carefully in our rented sedan. We parked at Spur Road and started hiking. When the road ended, we continued up a wash. At a fork, where there's a cairn, we turned left and followed a side wash to the ridge. From there we took the ridgeline, sometimes hiking on a faint trail, to the summit.
Black Sister rises like a dark tower and culminates in a lumpy top, but it's an easy scramble up. White Sister, in sharp contrast, is a gentle, pale mound, not really a summit at all, but a good place to have lunch. Even though Black and White Sisters is the lowest high point we've climbed in the Spring Mountains, we still enjoyed it; it's certainly worth the short climb and the short drive from Las Vegas.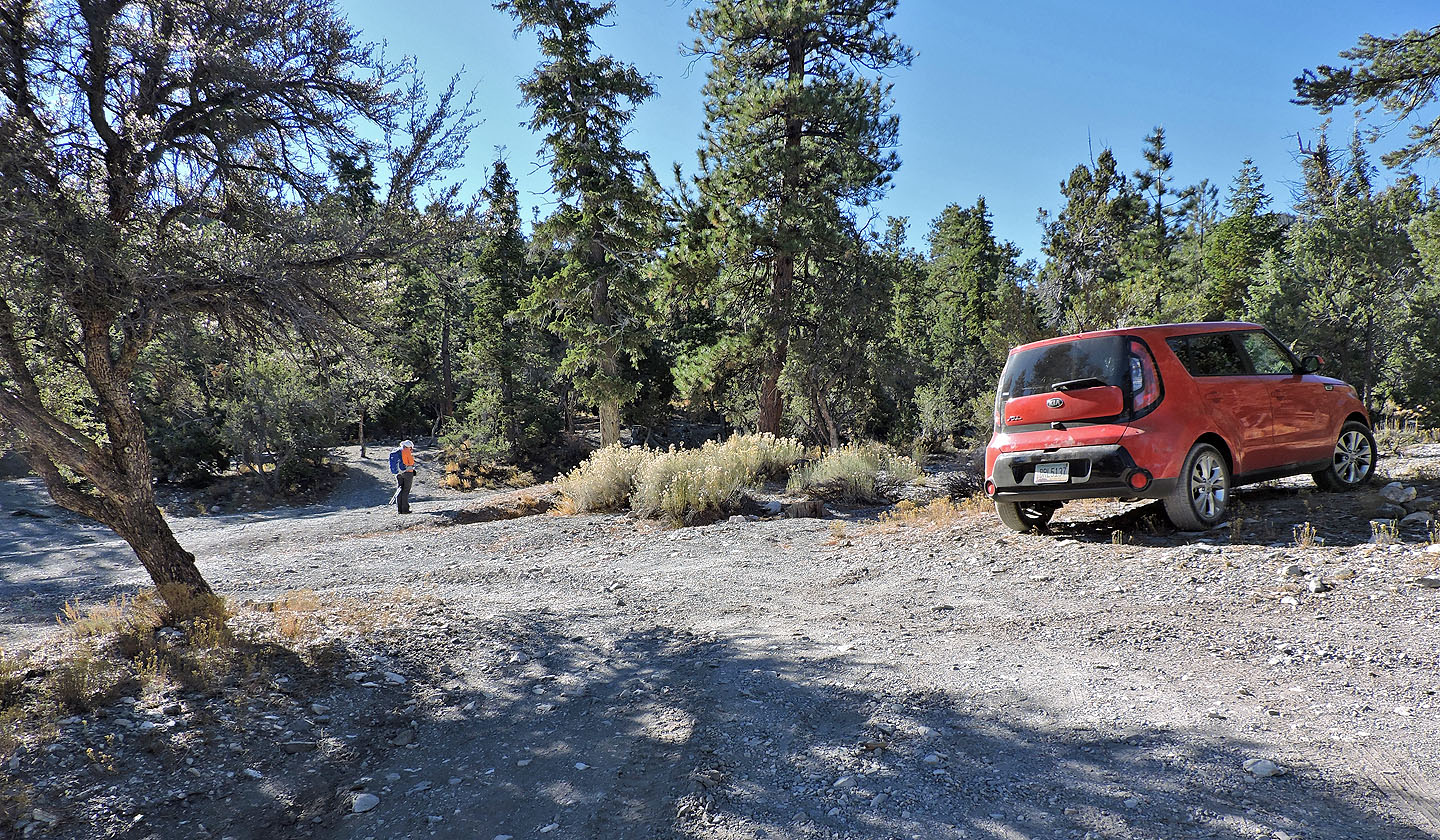 Trailhead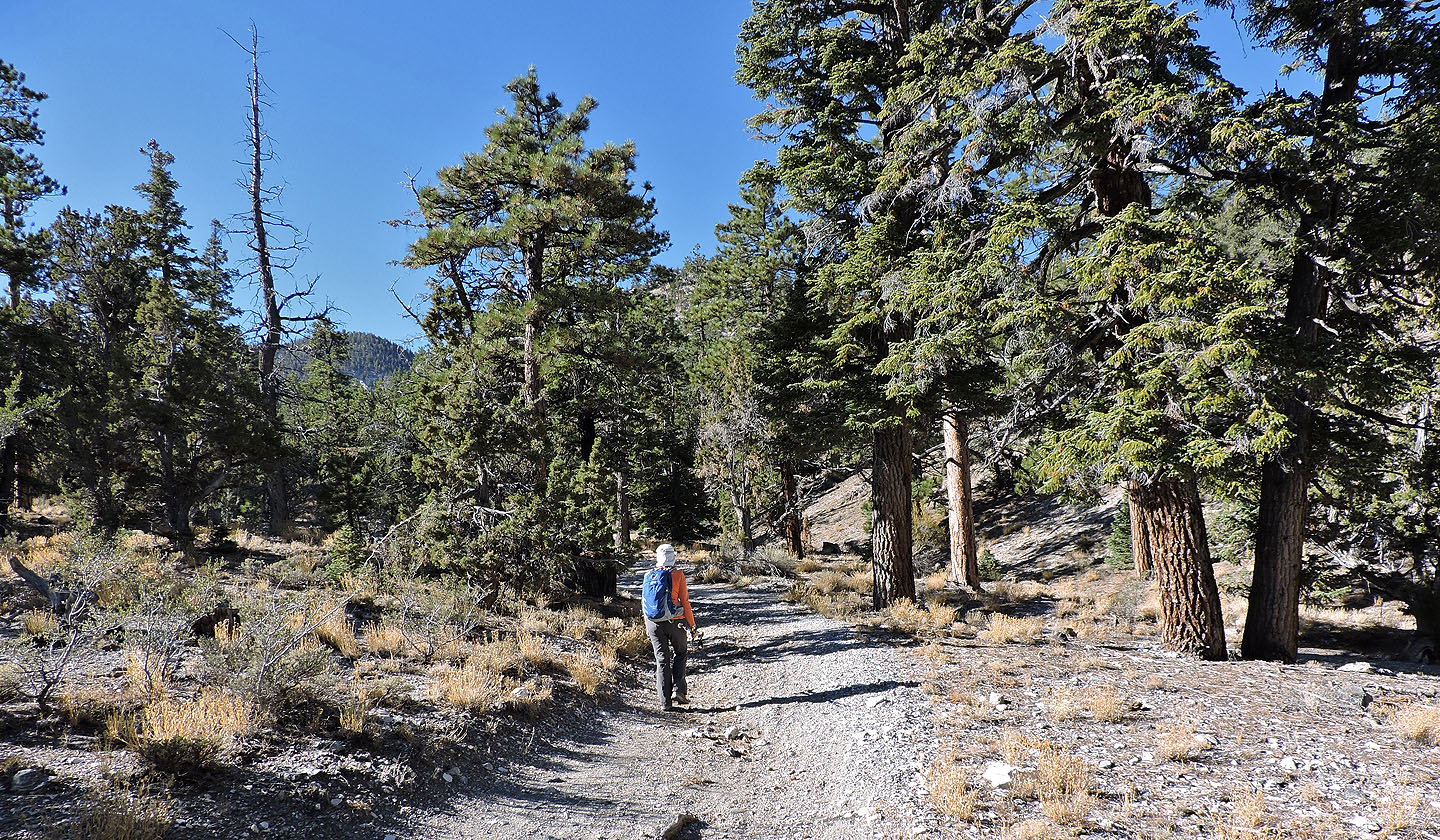 Hiking up the road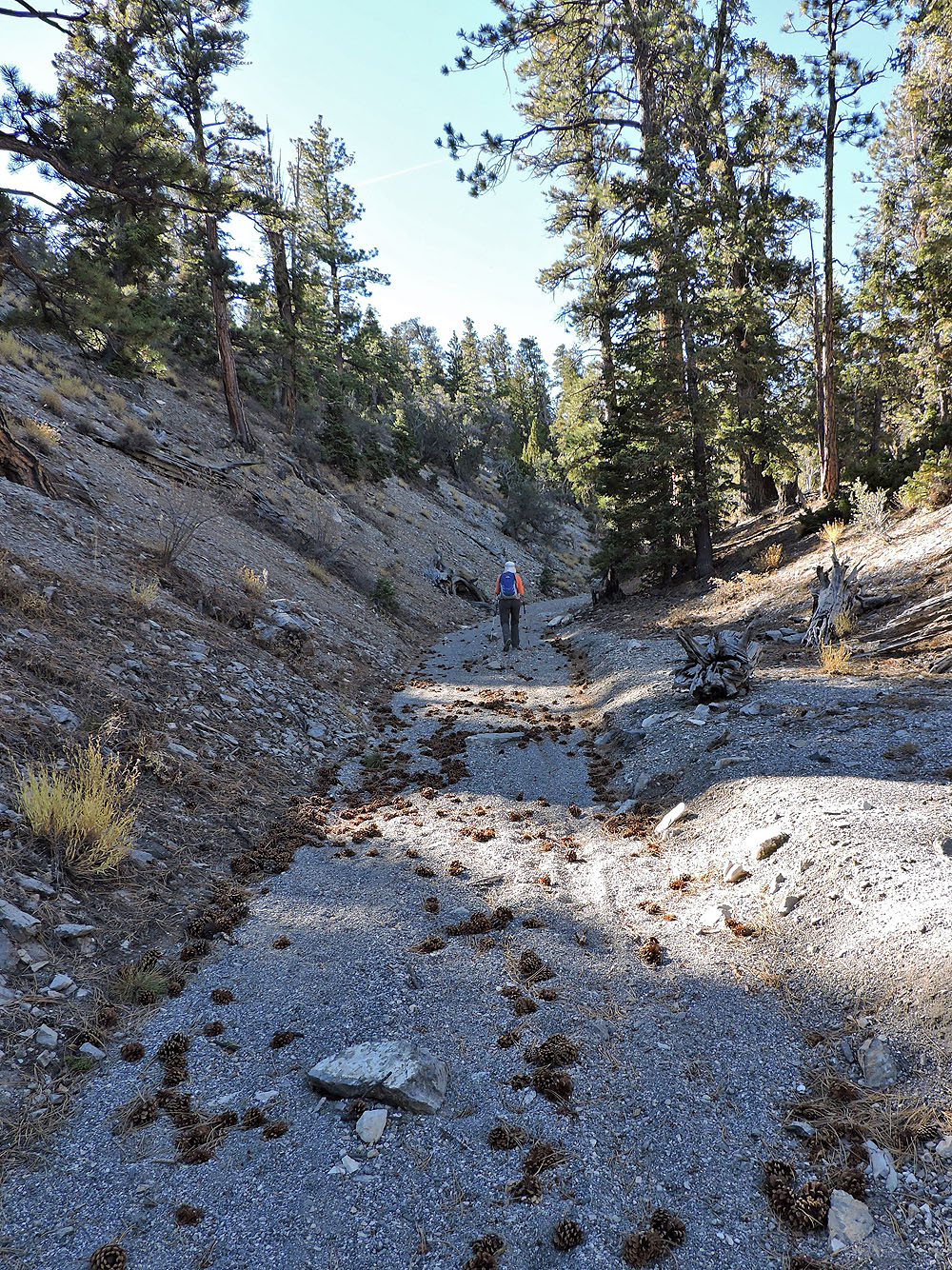 After the road disappeared we continued up the wash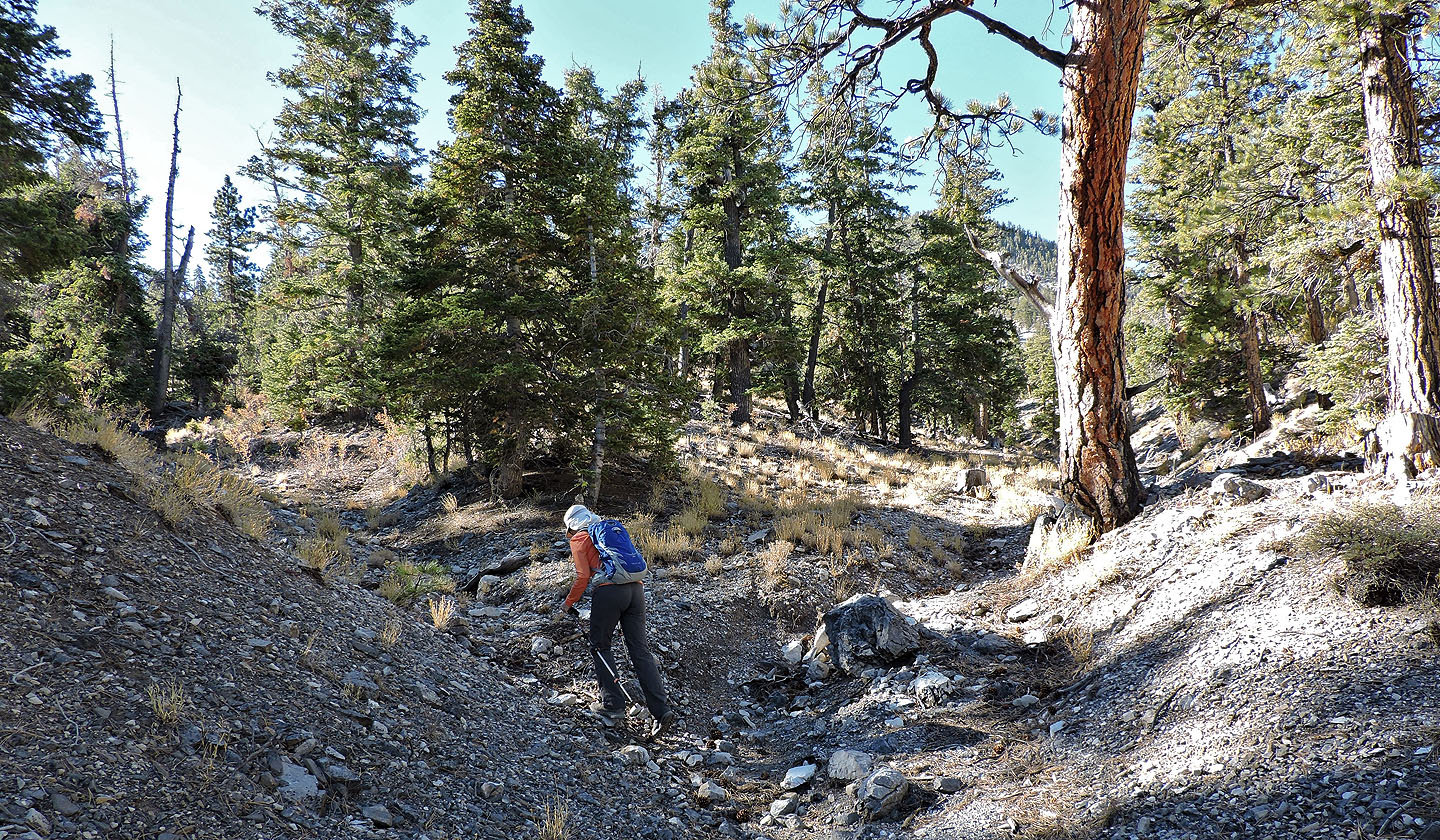 We turned left at this fork in the wash. There's actually a cairn built against the tree on the right.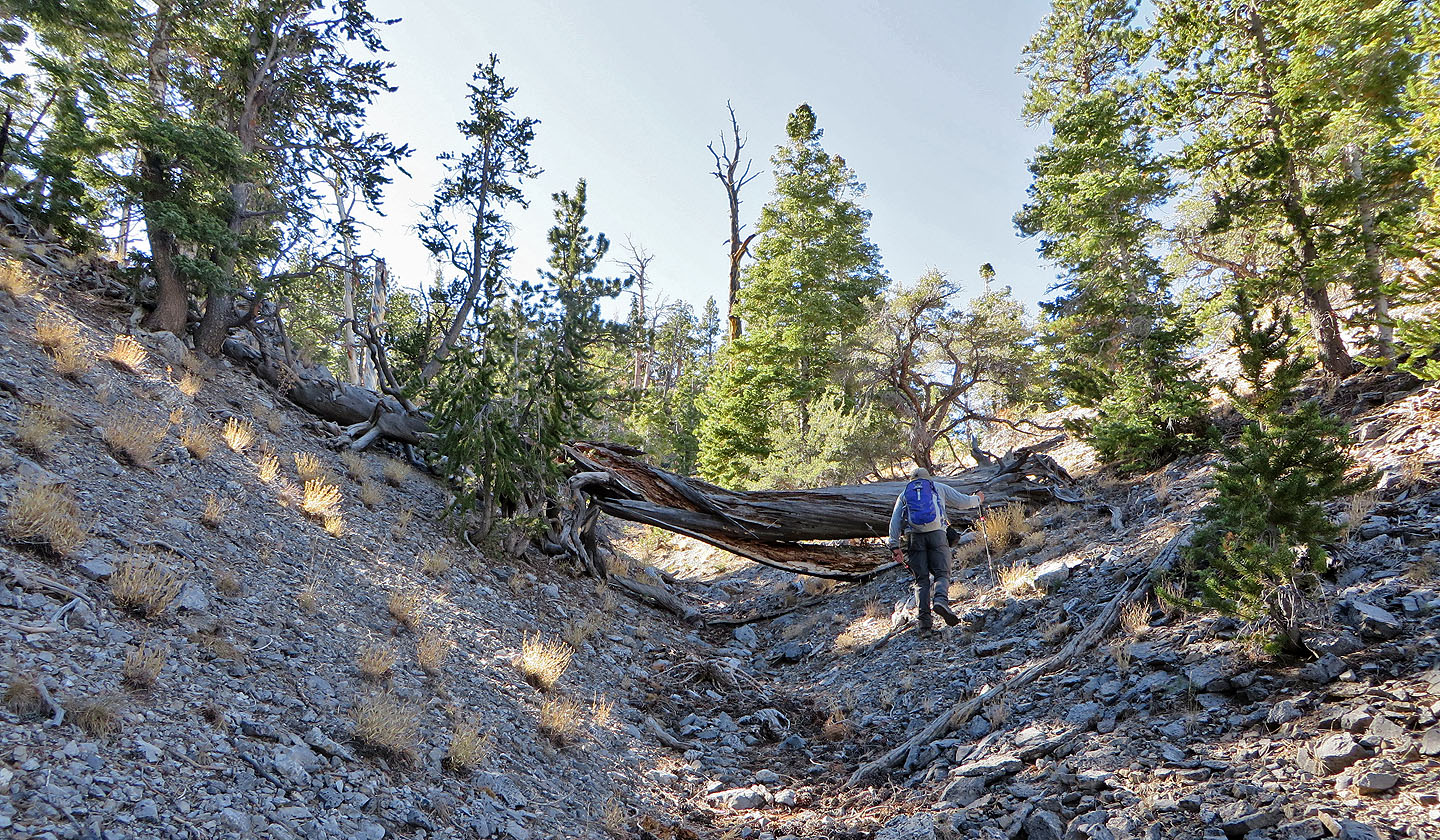 Partway up the wash, we came across a large fallen tree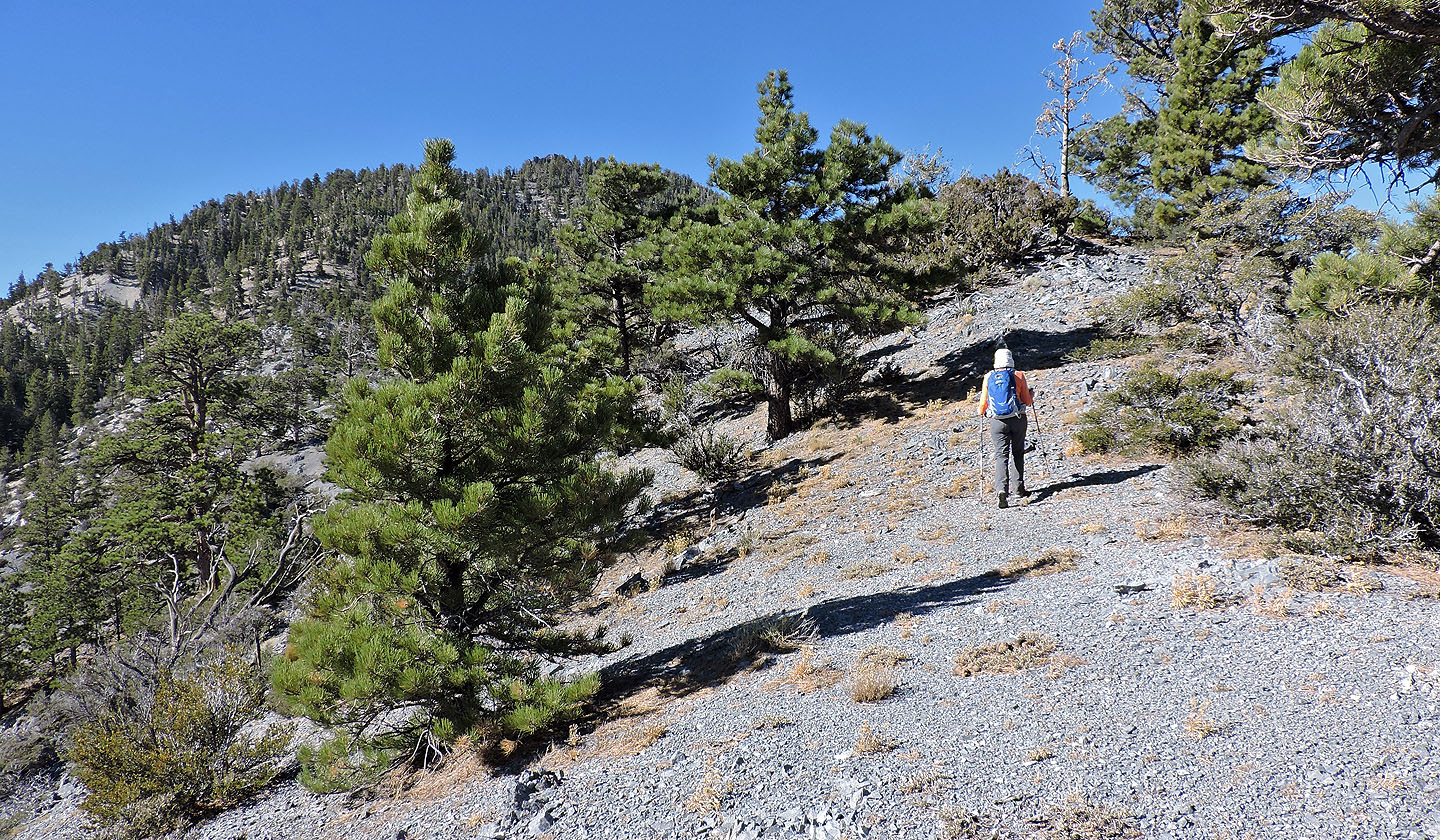 After reaching the ridge, Black Sister came into view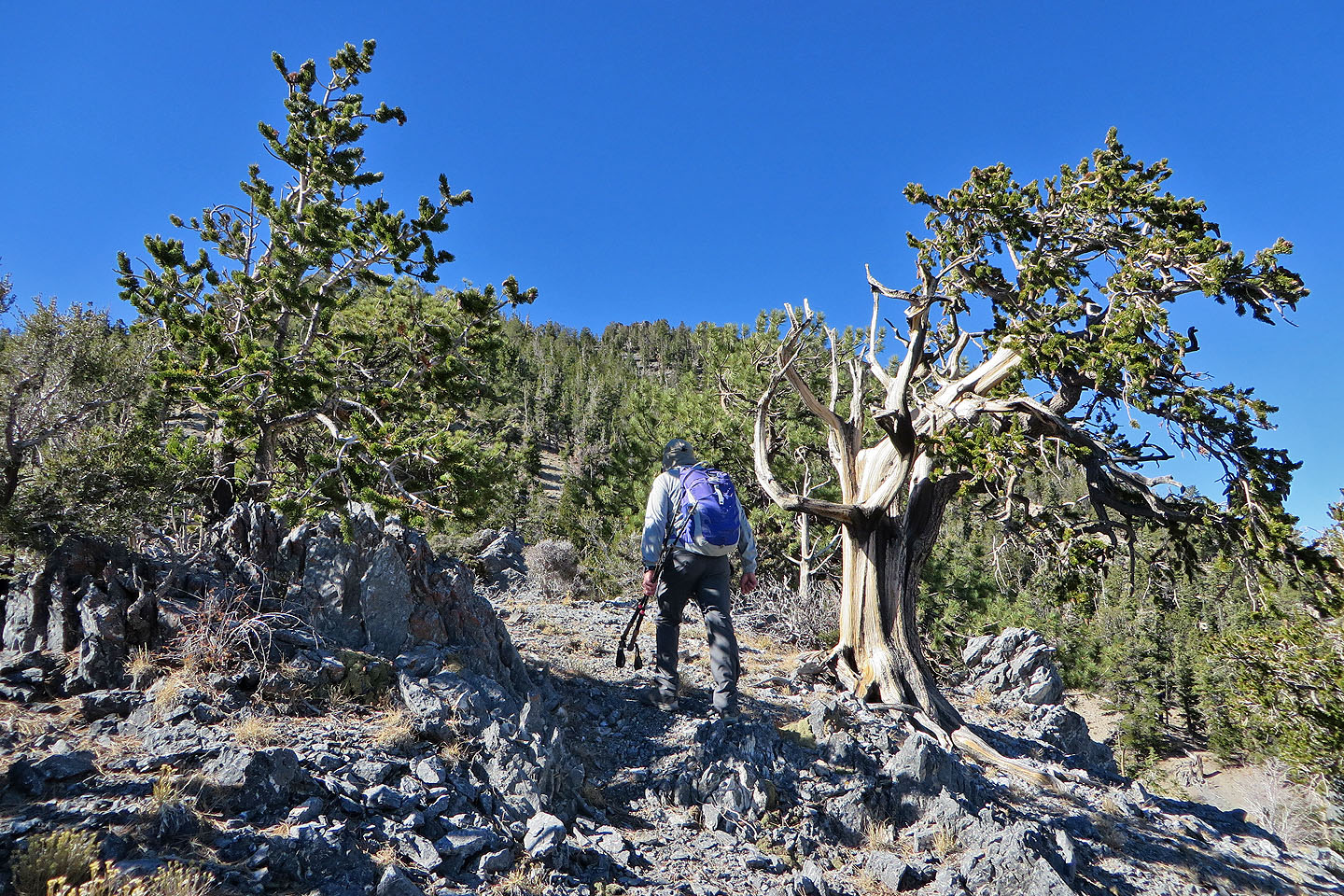 Passing a bristlecone pine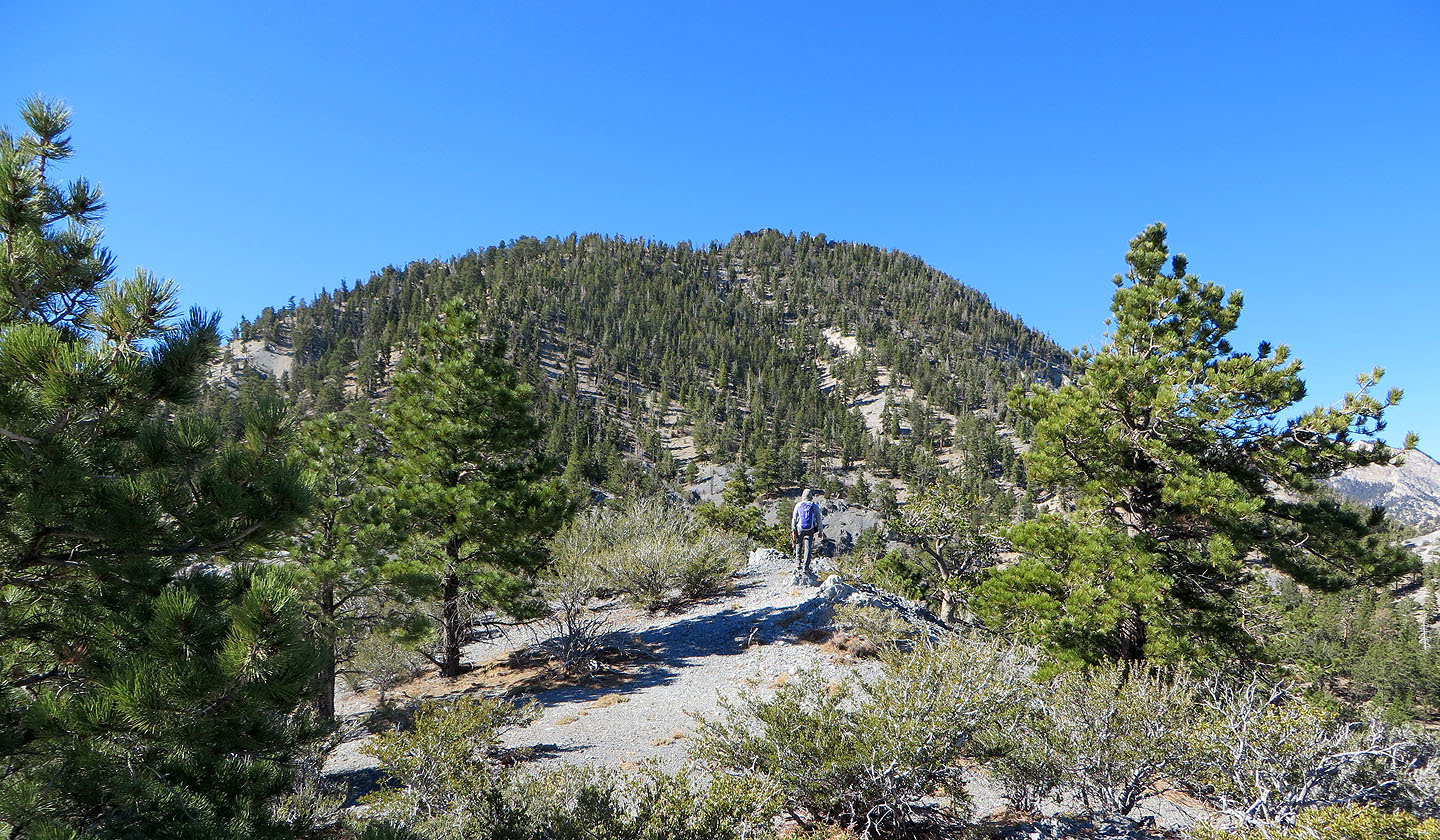 There are bits of trail along the ridge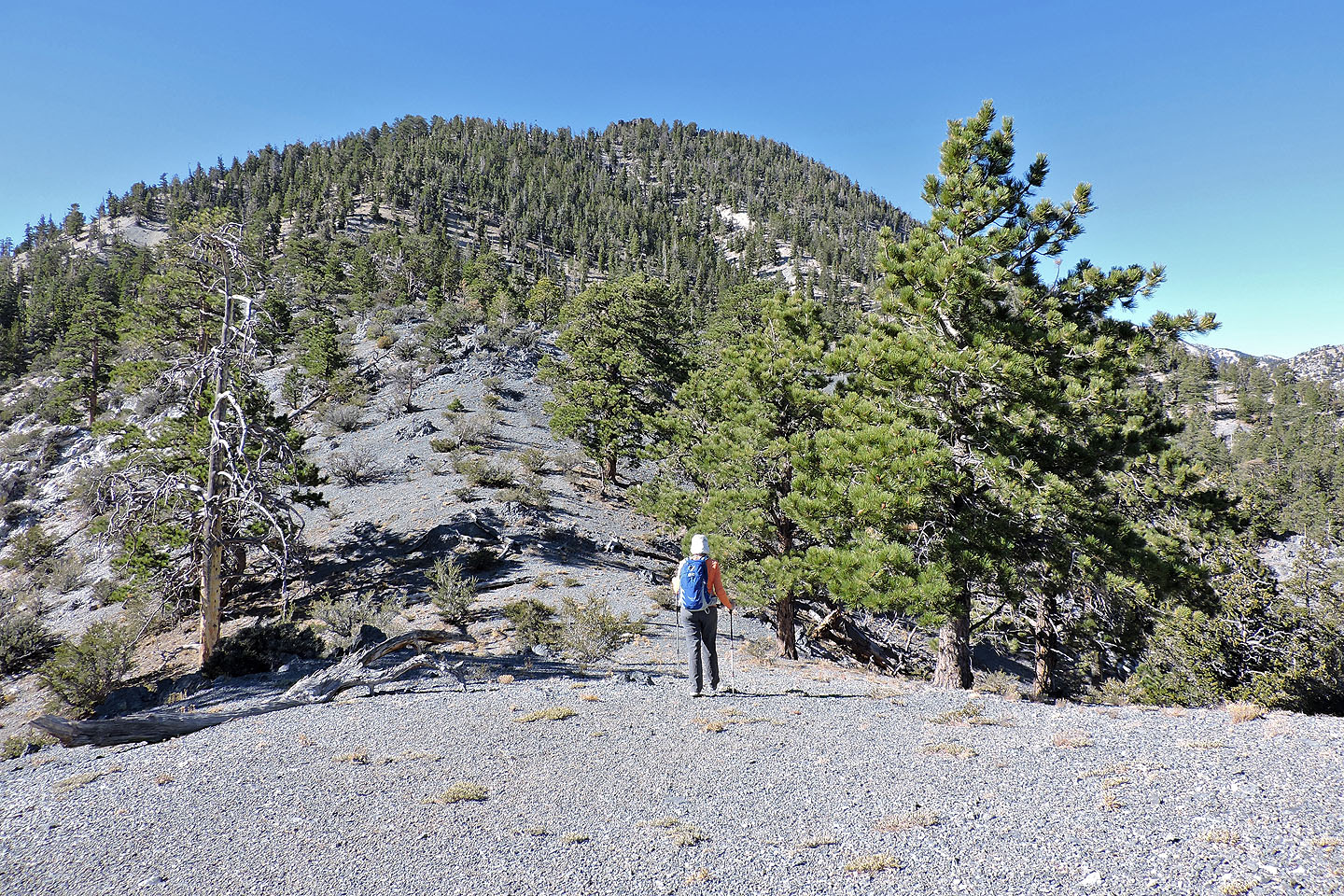 There's a steep section just before the summit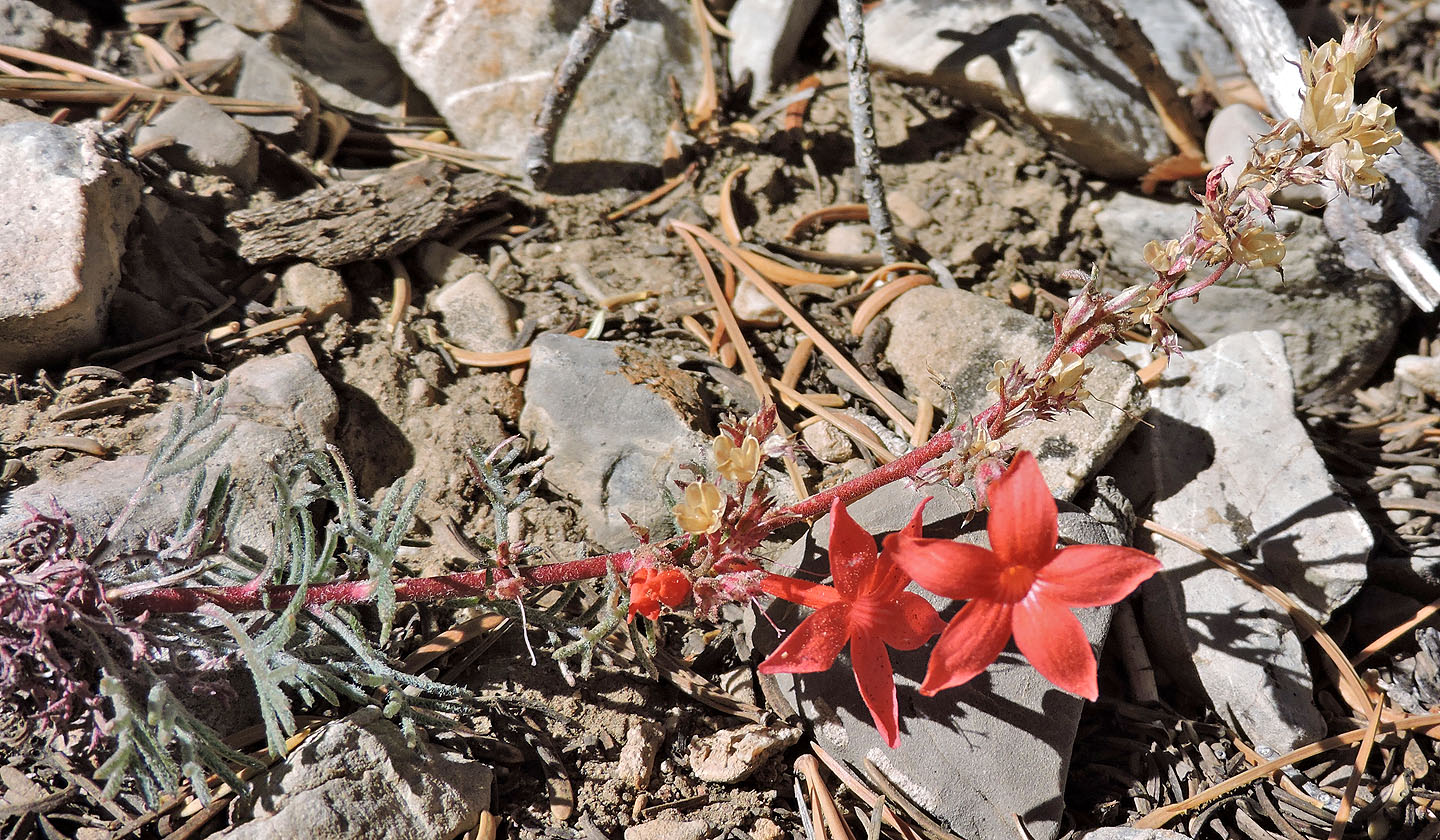 A few Arizona skyrocket wildflowers added colour to the forest floor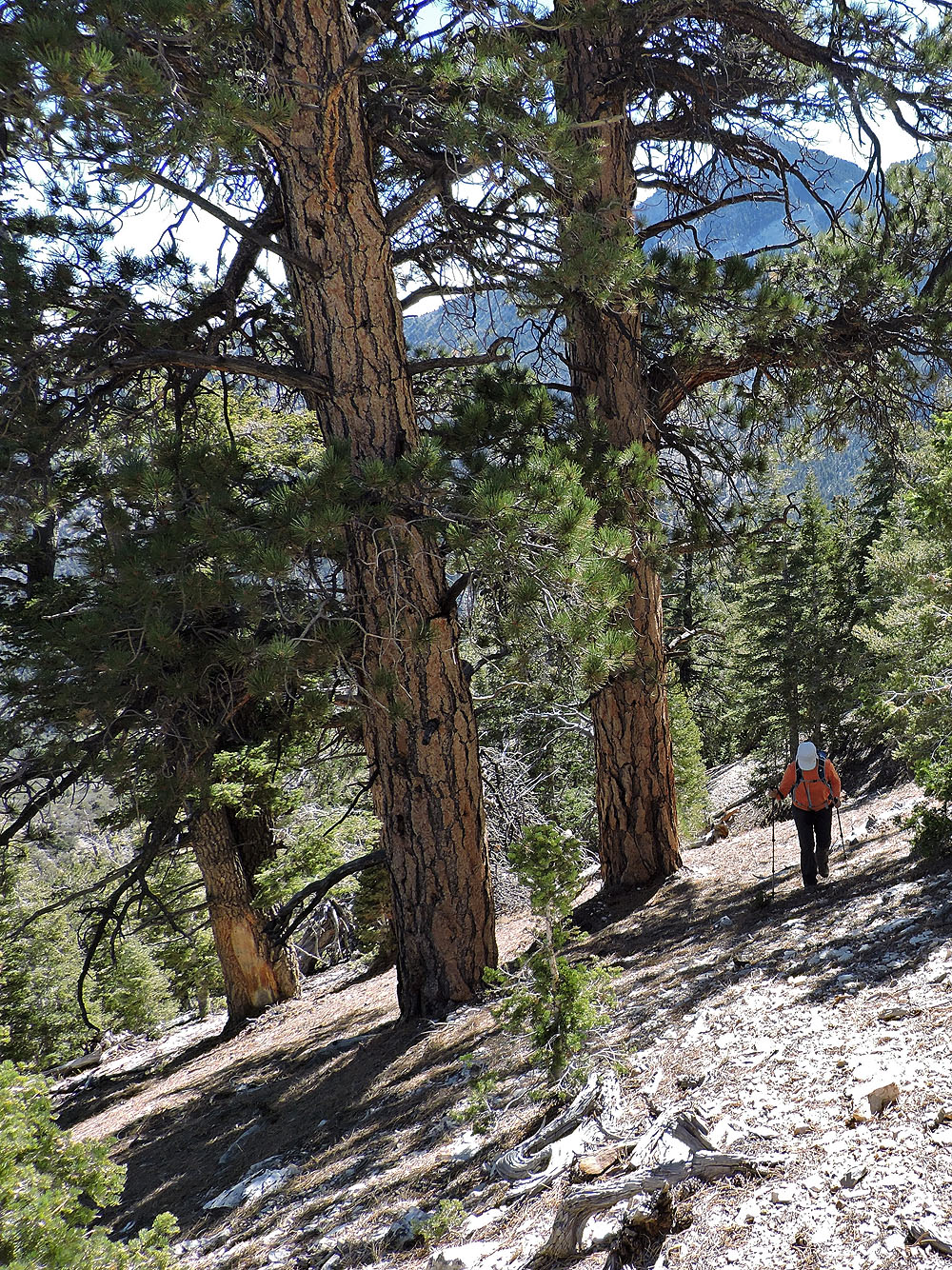 Passing Ponderosa pines

After climbing partway up a tree, we had a view of both Sisters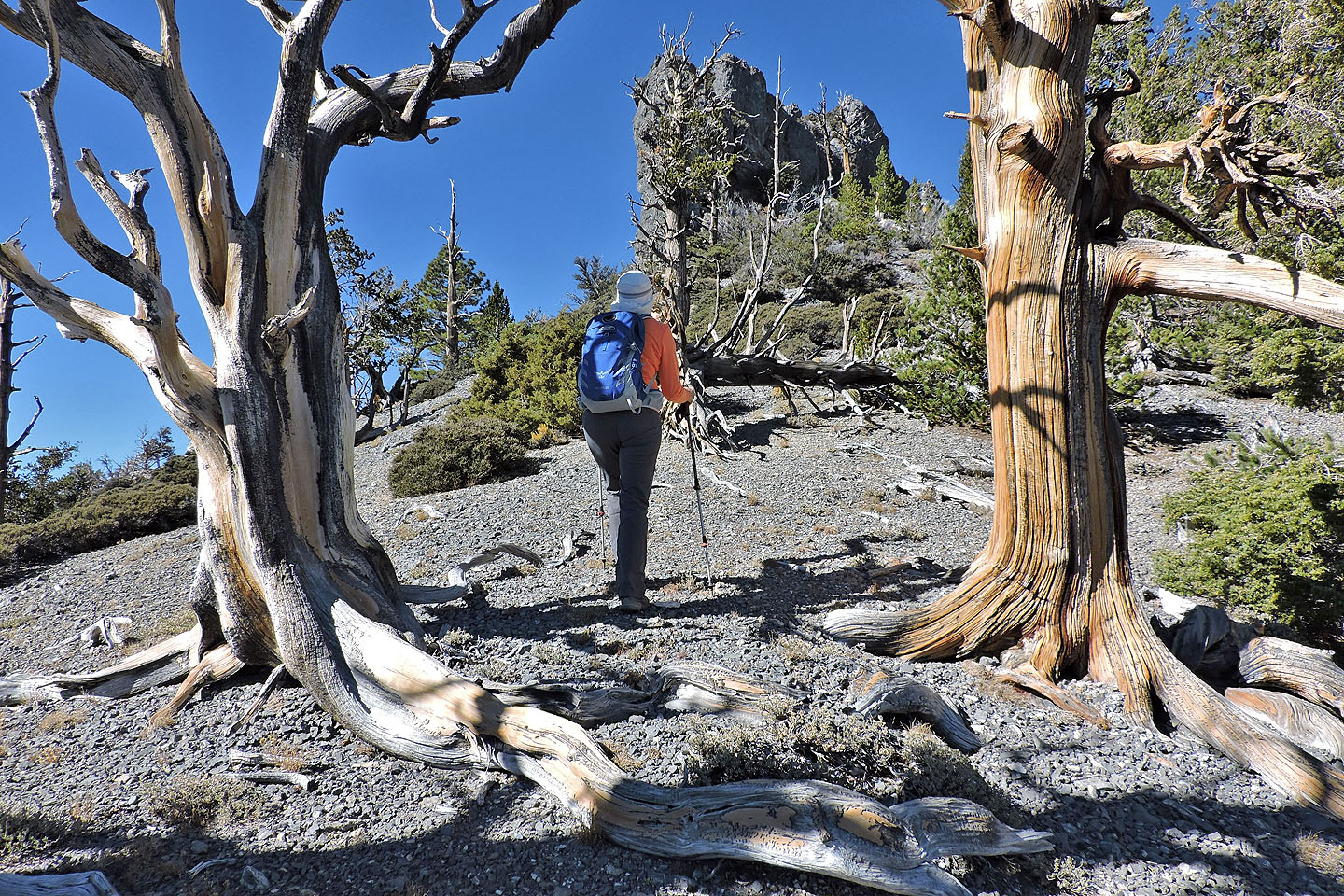 Black Sister appears tower-like from here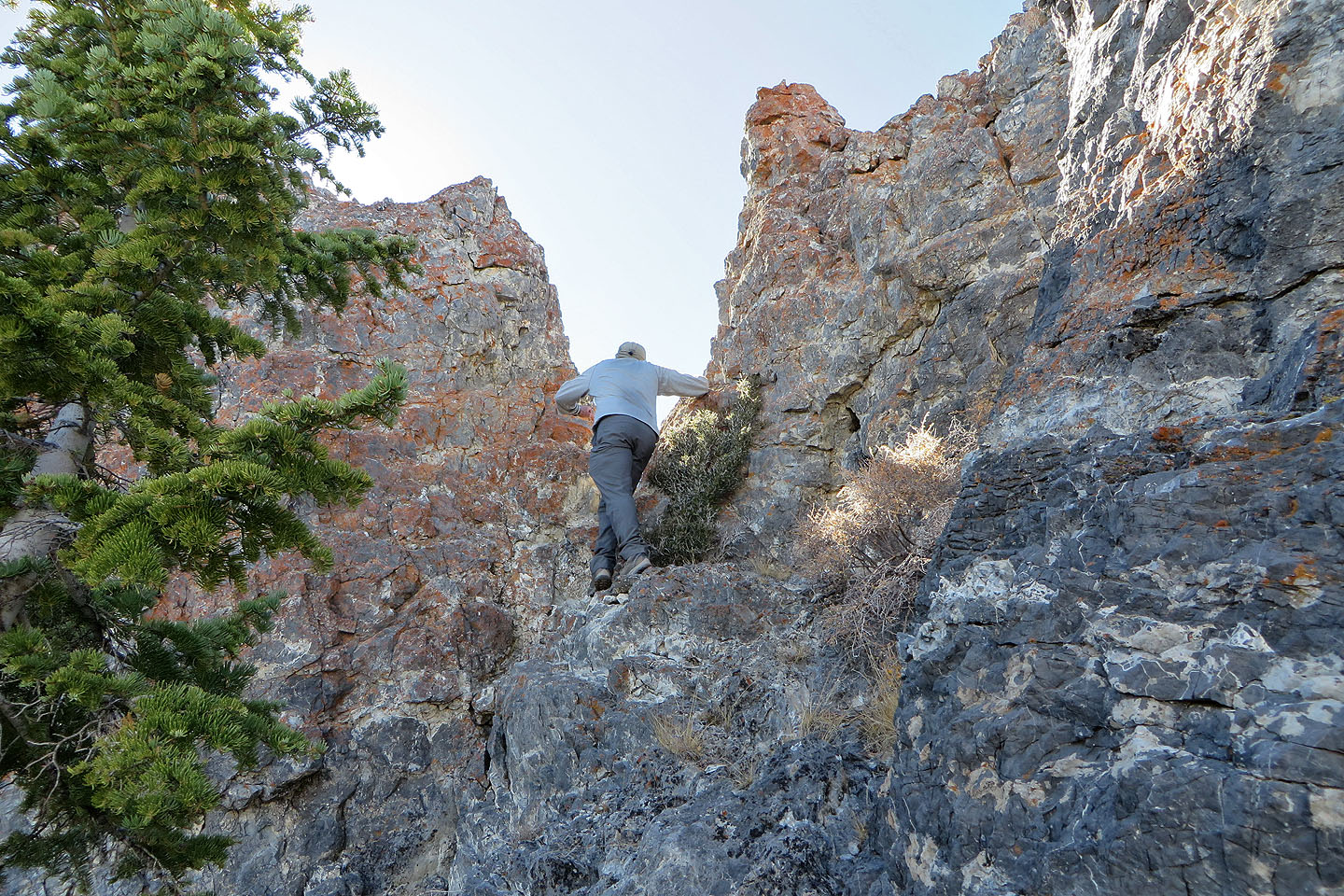 On the right side it's possible to scramble through a notch to reach the summit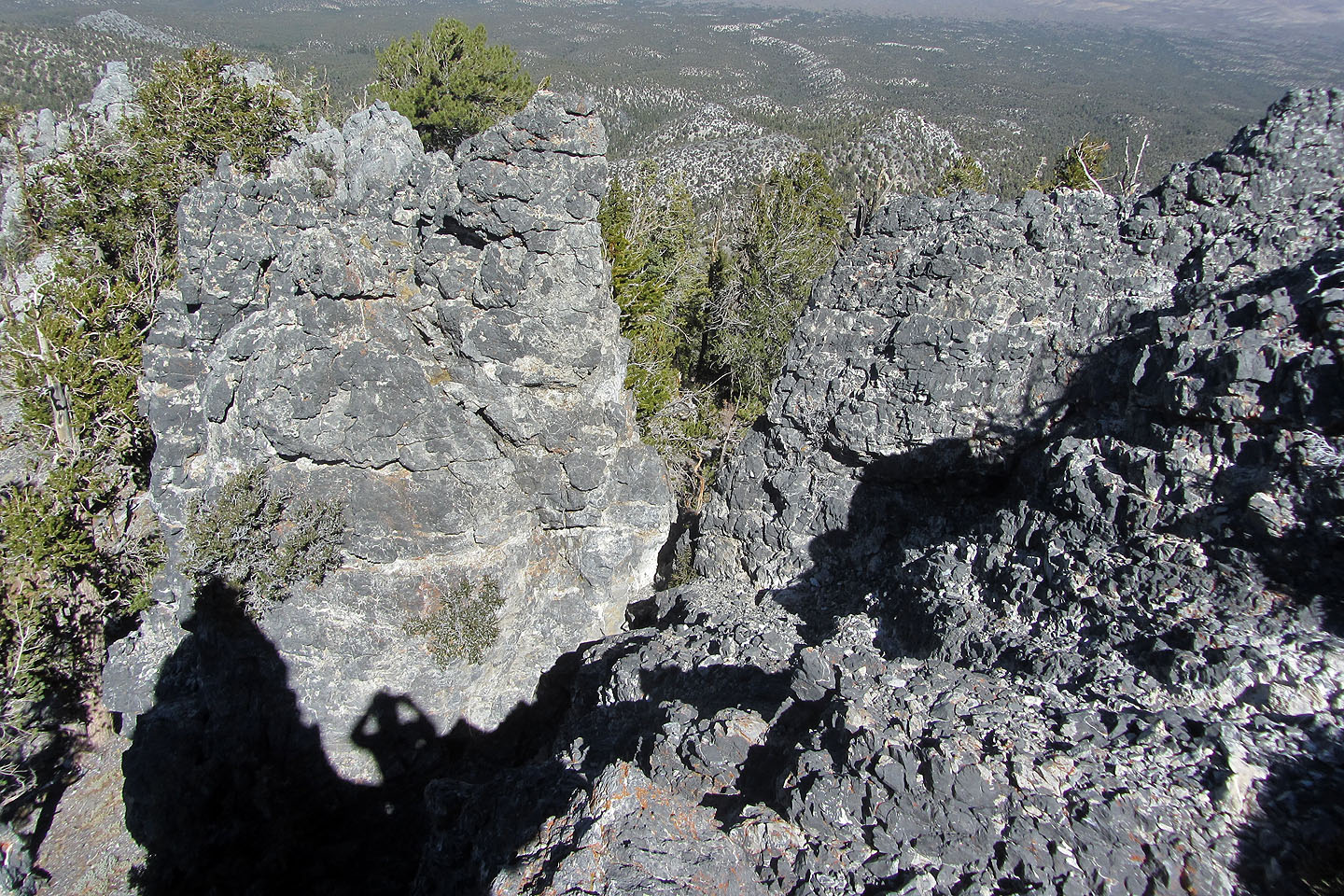 Looking back at the notch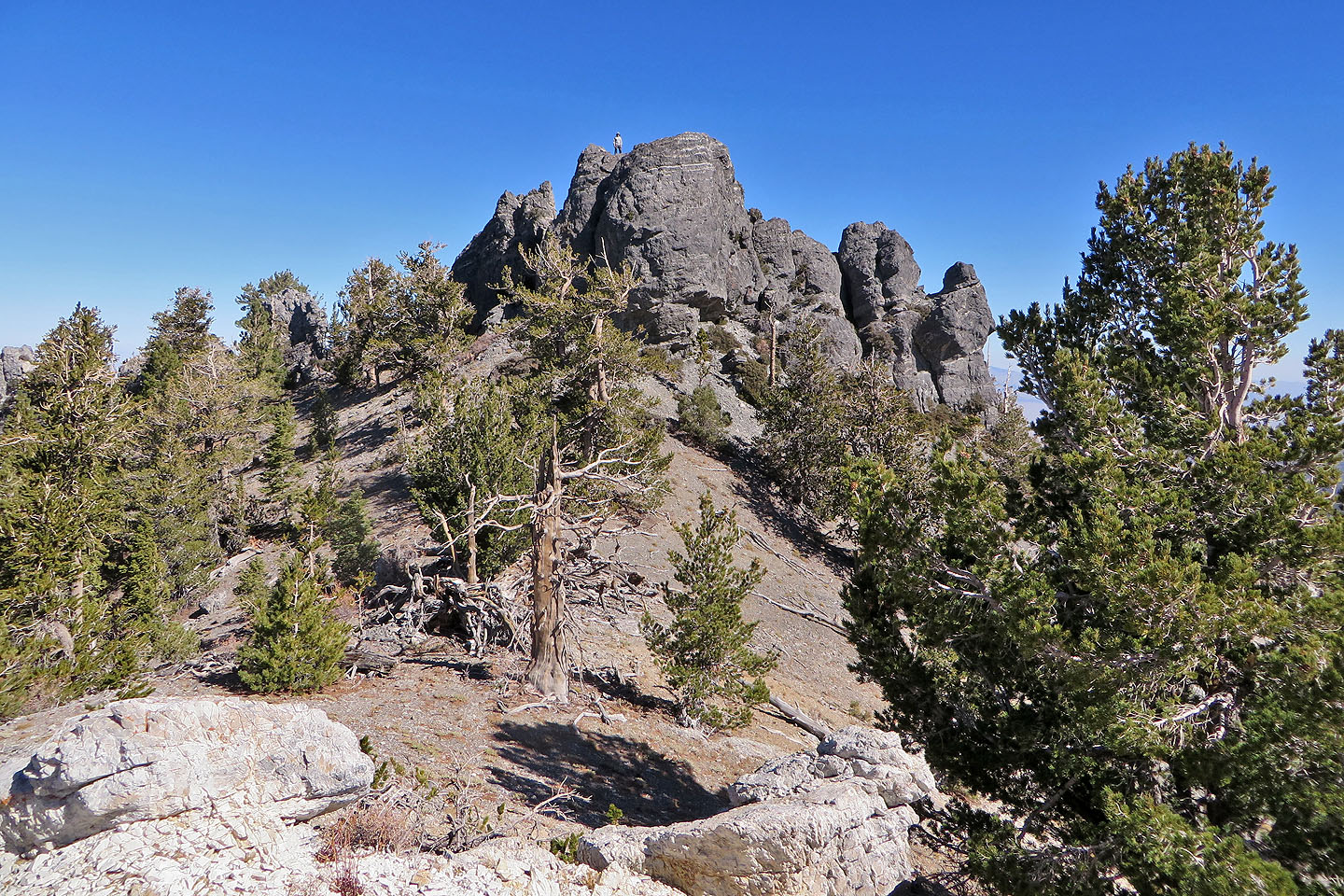 Standing on Black Sister (mouse over for a close-up)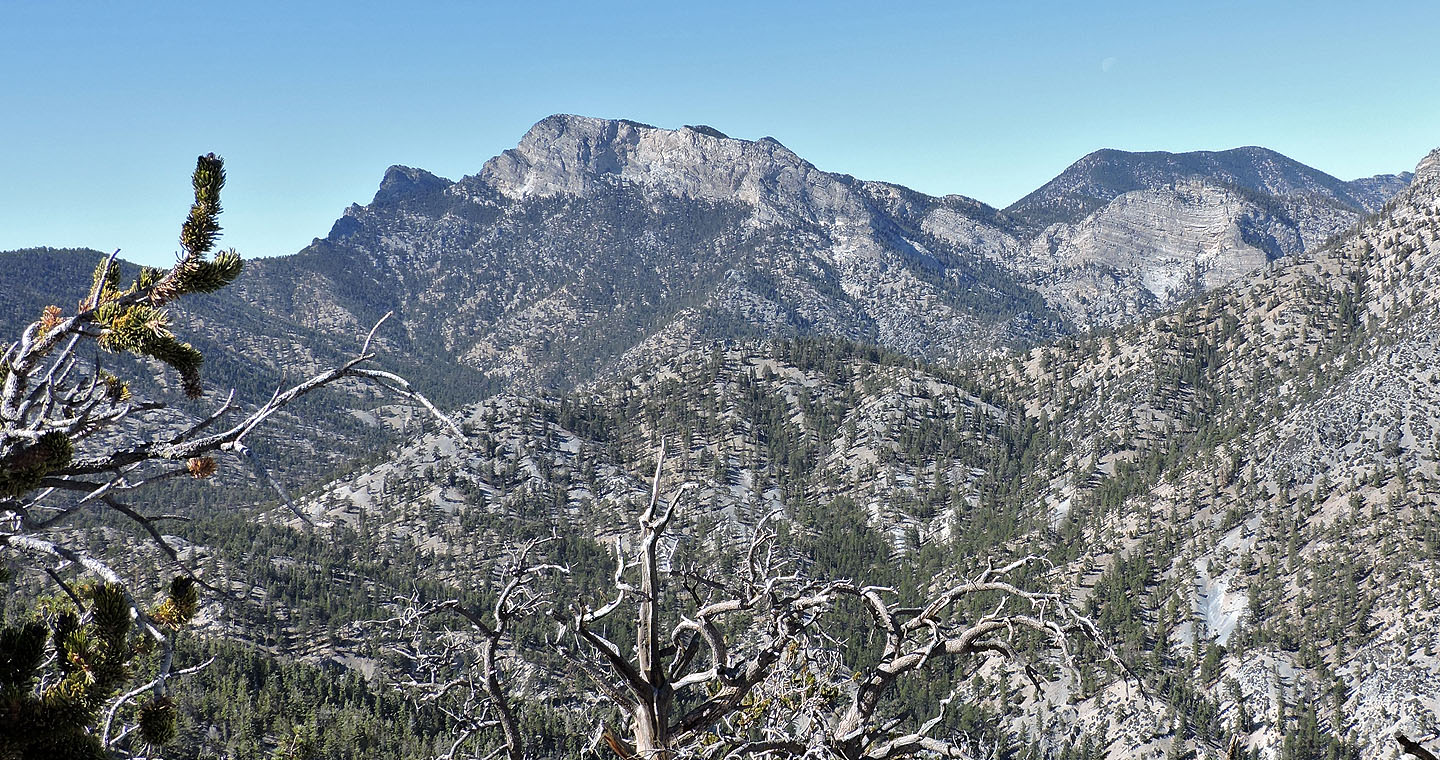 McFarland Peak and Bonanza Peak, the 4th and 5th highest peaks in the Spring Mountains, lie west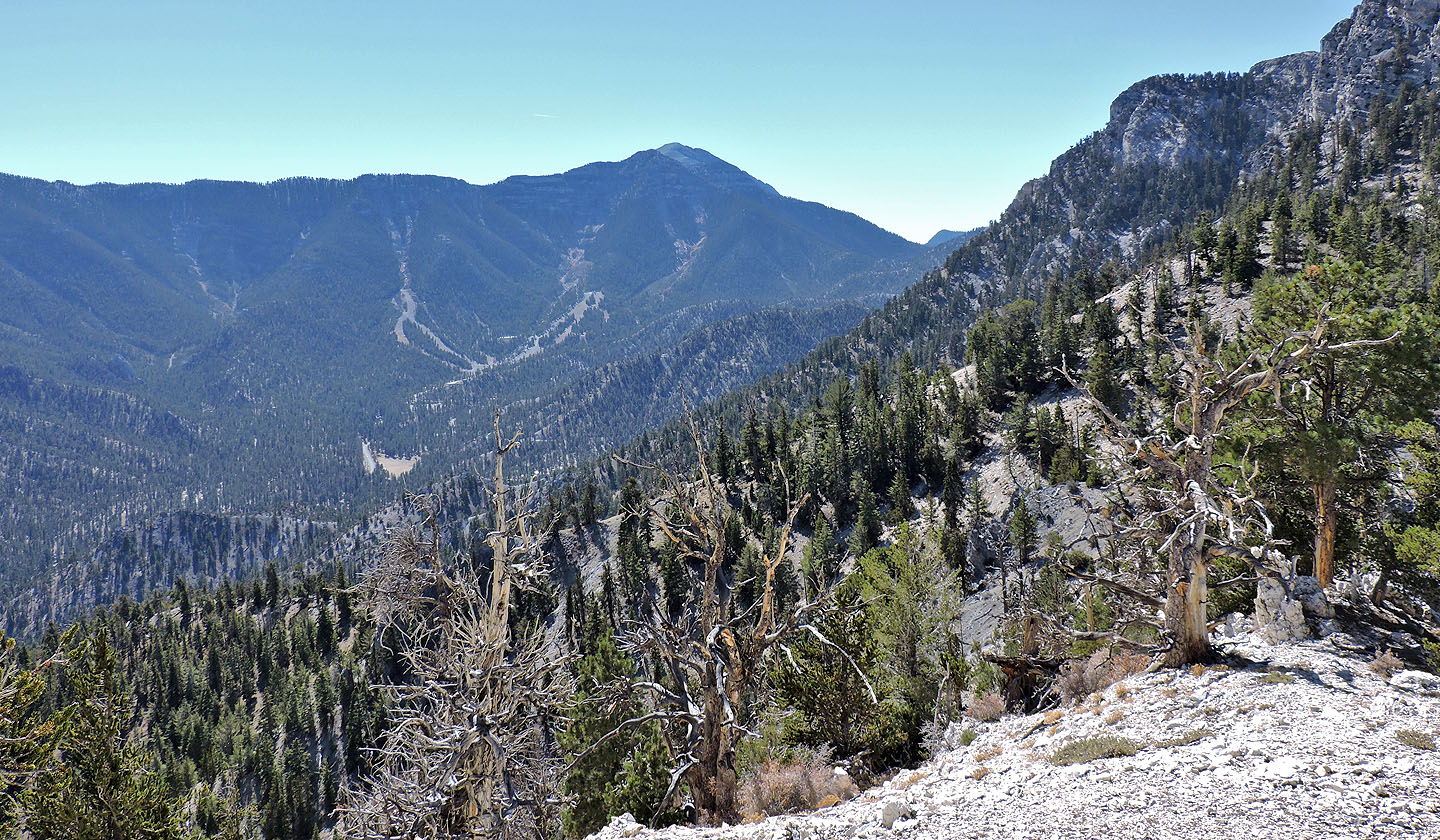 Mount Charleston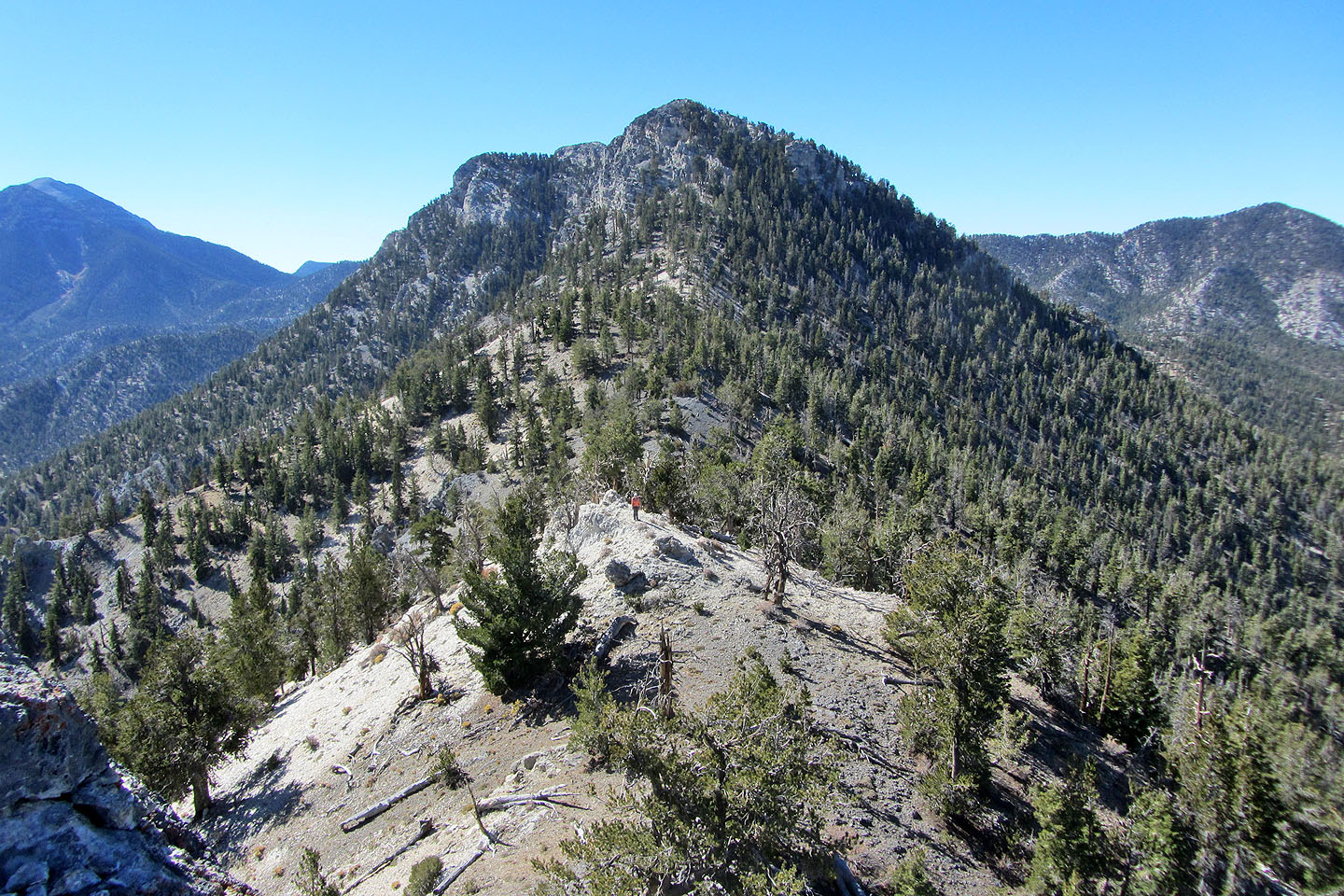 Looking down at Dinah on White Sister (mouse over). Behind is South Sister.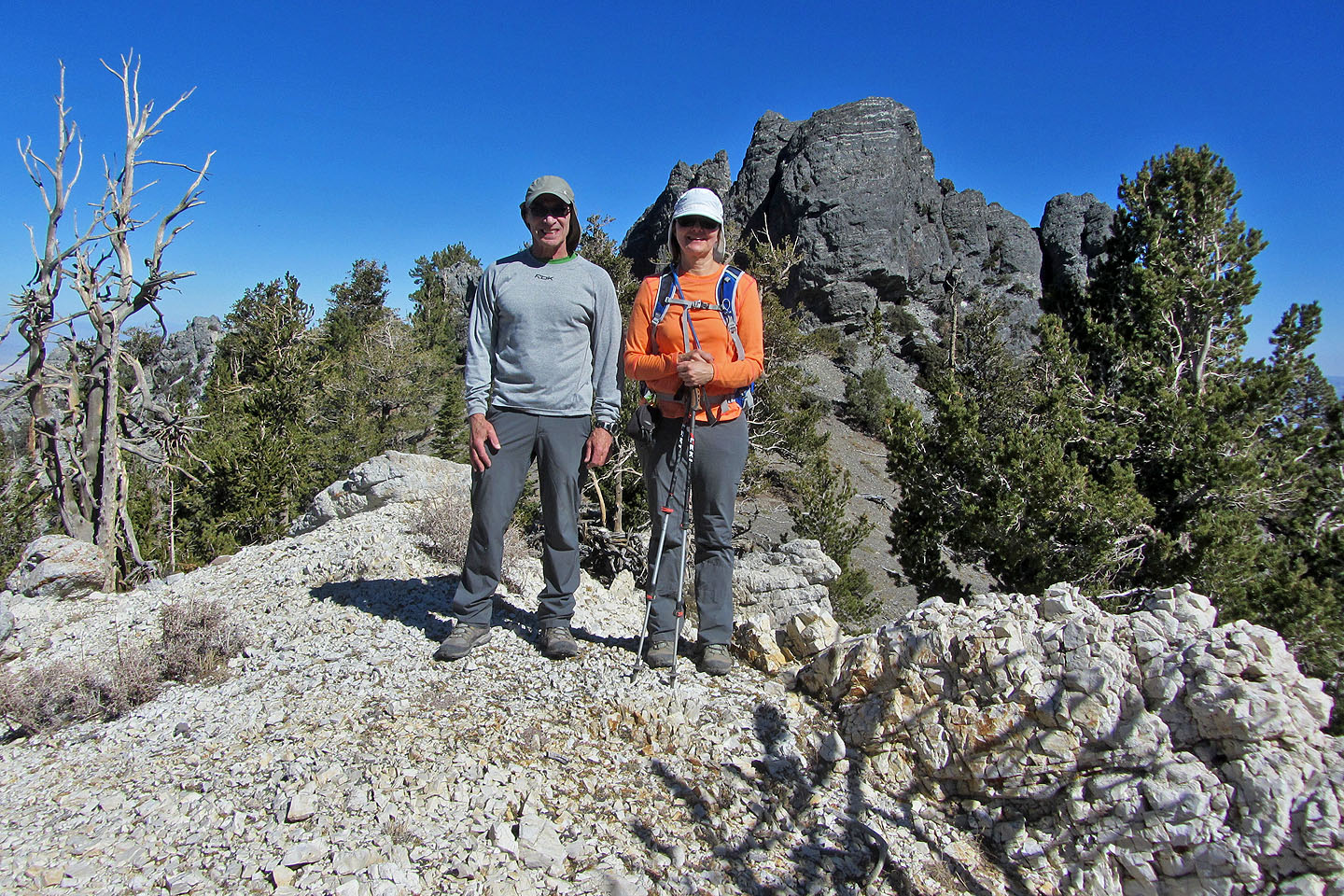 Dinah and me on White Sister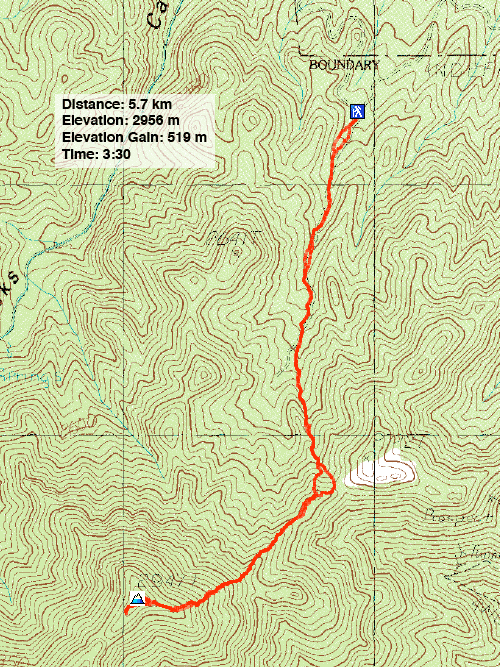 Charleston Peak (3.5 mi, 9698 ft, 1703 ft)