bobspirko.ca | Home | Canada Trips | US Trips | Hiking | Snowshoeing | MAP | About

Black Mesa
Lake Mead NRA, Nevada
October 18, 2015
Distance: 6.2 km (3.9 mi)
Cumulative Elevation Gain: 225 m (738 ft)
On the day we wanted to go hiking, the flash flood warning appeared alarming: "Thunderstorms capable of producing over one inch of rain per hour are expected to increase in coverage early morning and continue through the afternoon. Some areas may see storms repeatedly move over the same area in a short time and will be at risk to see flash flooding impacts. Roads may be closed or damaged."
We didn't want to be caught in a thunderstorm or find ourselves on the wrong side of a flooded road, so we played it safe and picked a short drive and a short hike. The weather forecast in Lake Mead looked promising, at least for the next three hours. So Sonny, Dinah and I drove there to climb Black Mesa.
We closely followed the description on birdandhike.com. We hiked up a main wash and then a side wash before ascending the east slope. A short climb brought us to the tableland of the mesa, so extensive, we had to hike 1.4 km to the summit.
So far so good. We had mixed sun and cloud, and no storms appeared to be headed our way. After having lunch on the summit, we dropped over the west edge of the mesa and followed a wash back. It wasn't until we got back to Las Vegas that we saw rain, heavy rain at that. We were fortunate to escape bad weather on our little trip, but I hope we never come across such a disturbing forecast again.
KML and GPX Tracks
Sonny's Trip Report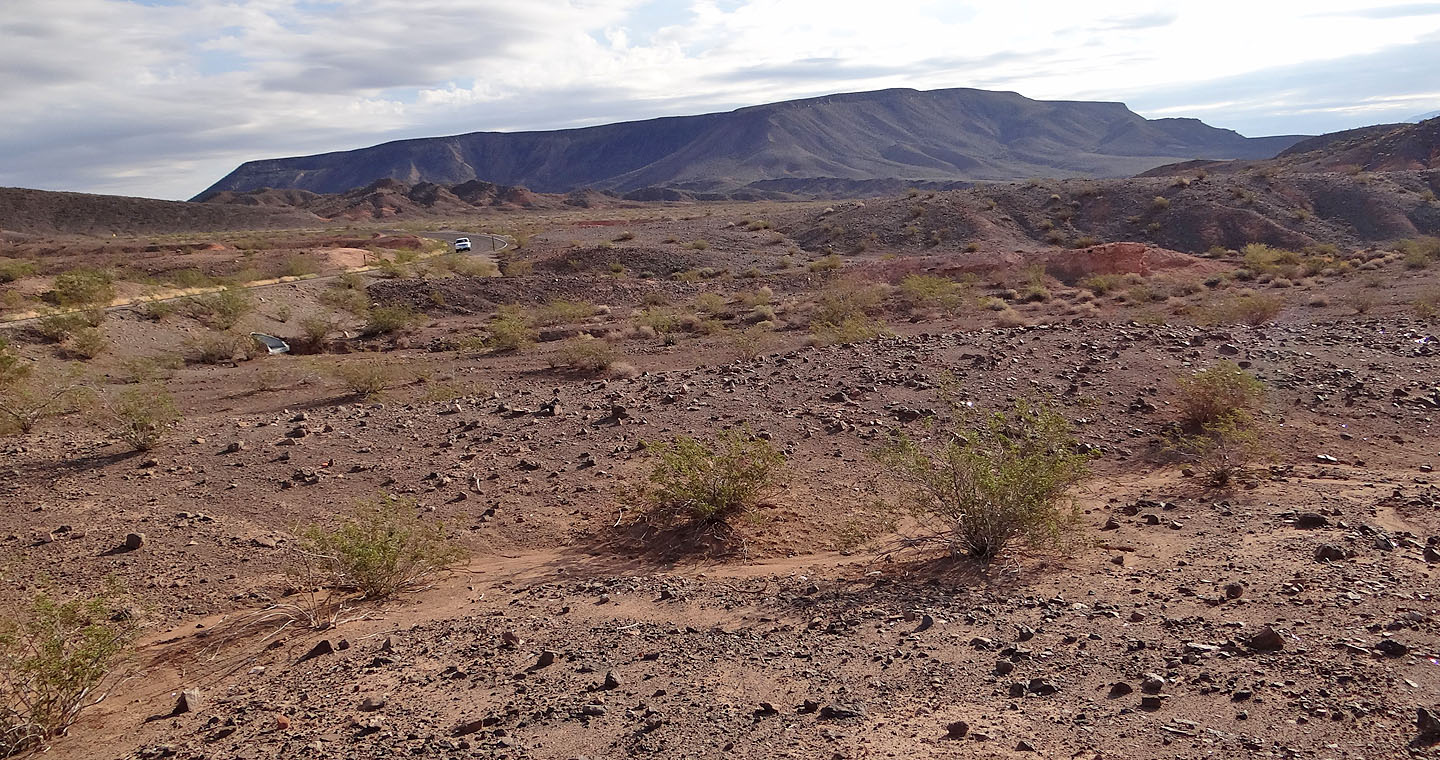 Black Mesa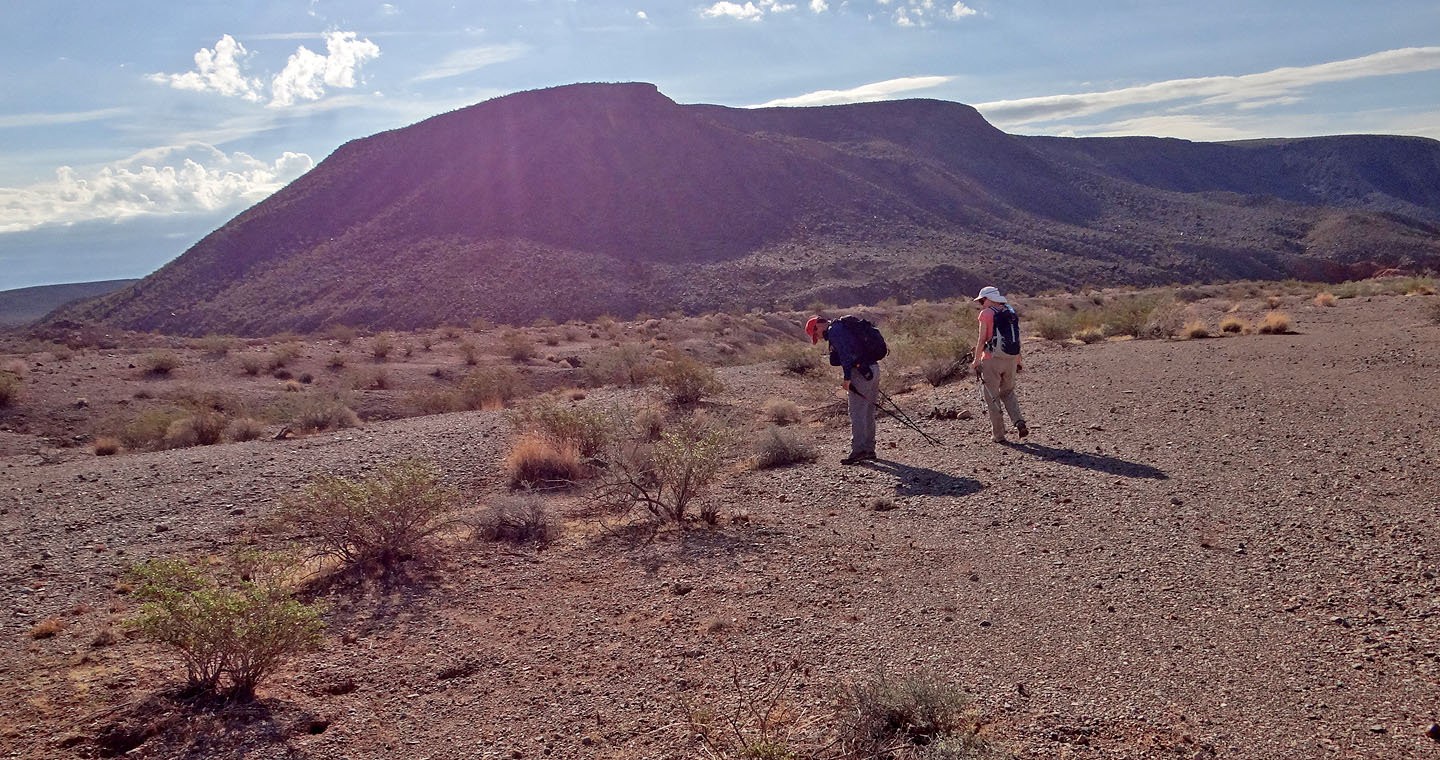 After starting out, we'll drop into a wash at the base of the mesa and follow it left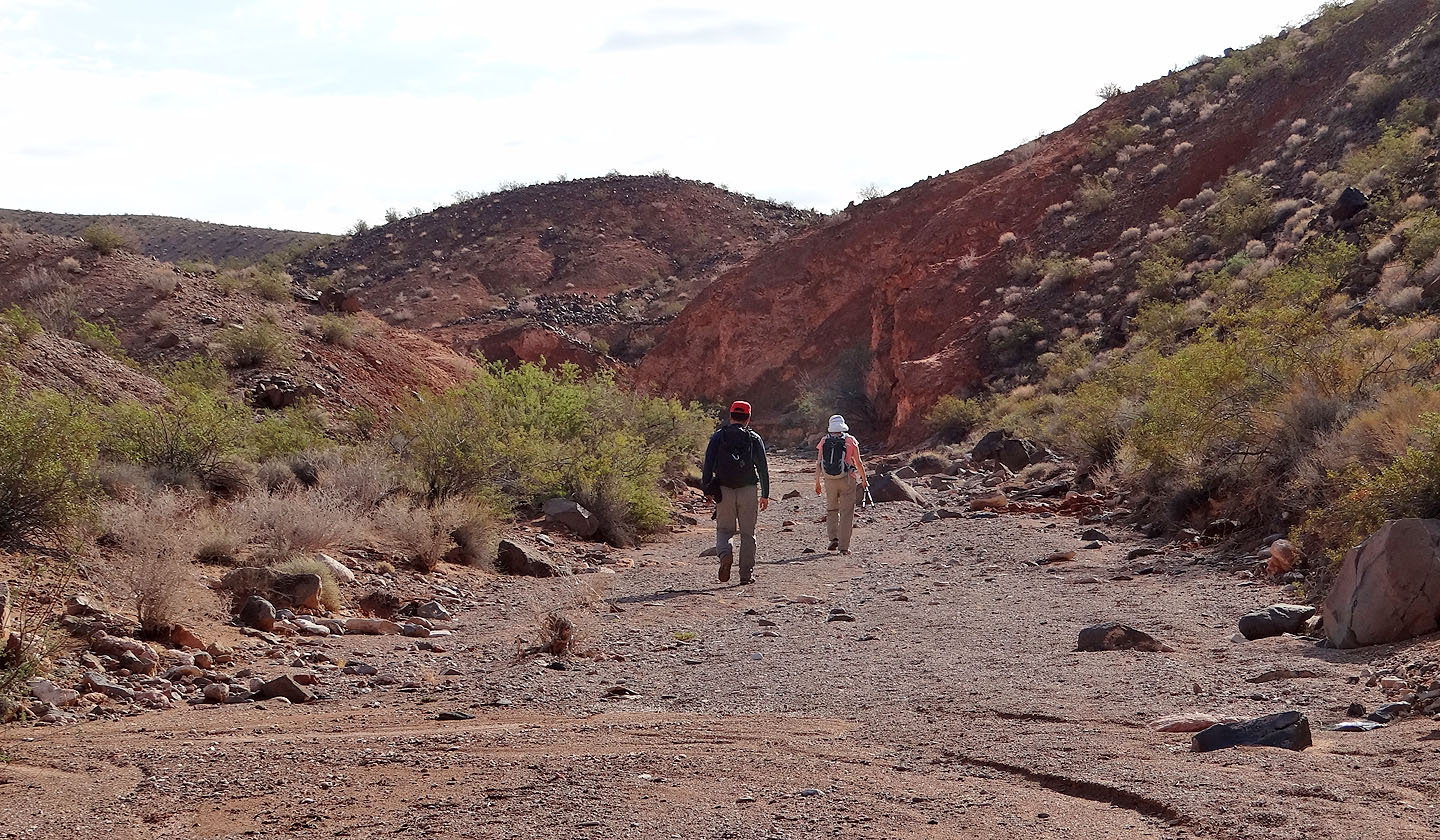 Starting up the main wash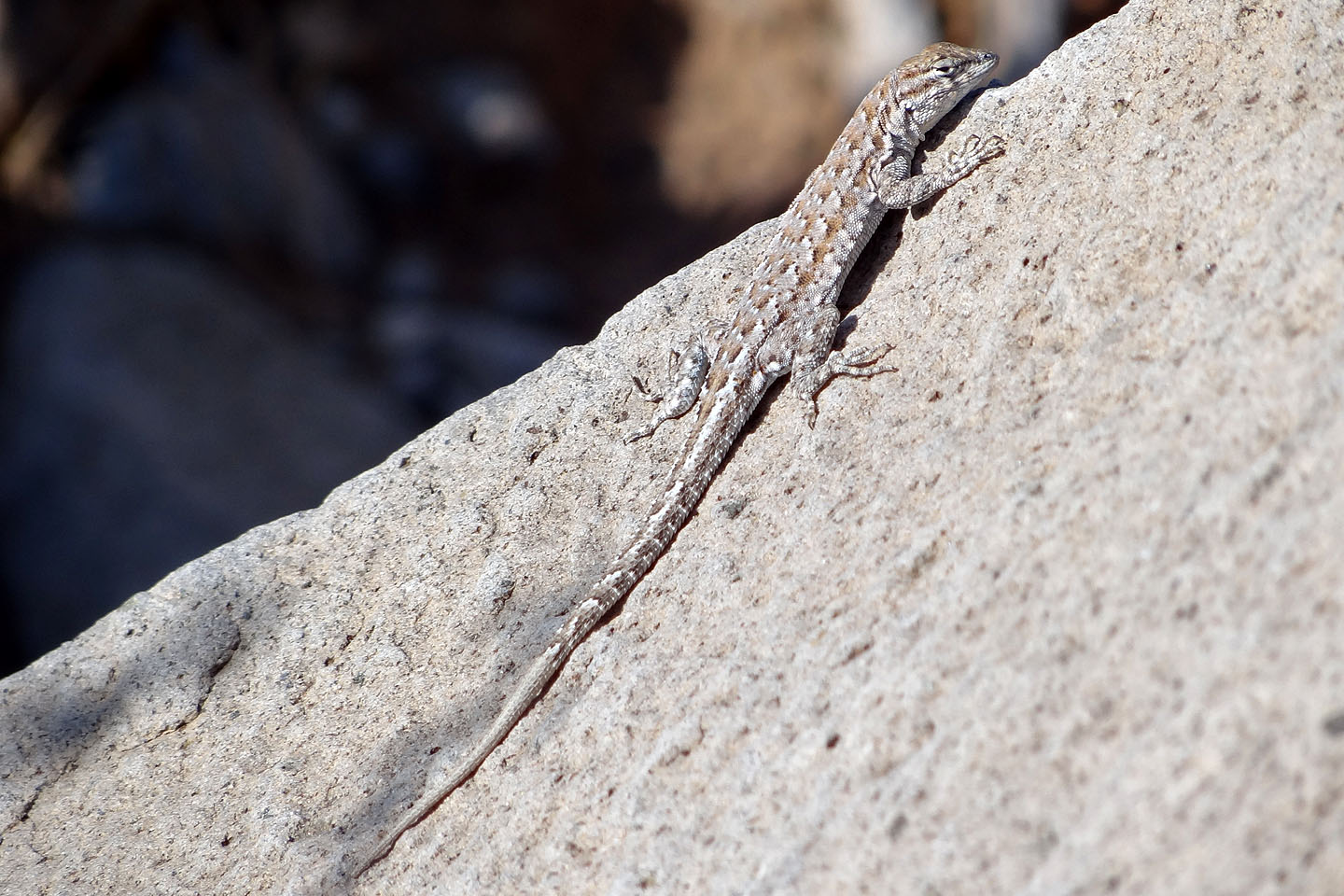 A small lizard basks in the sun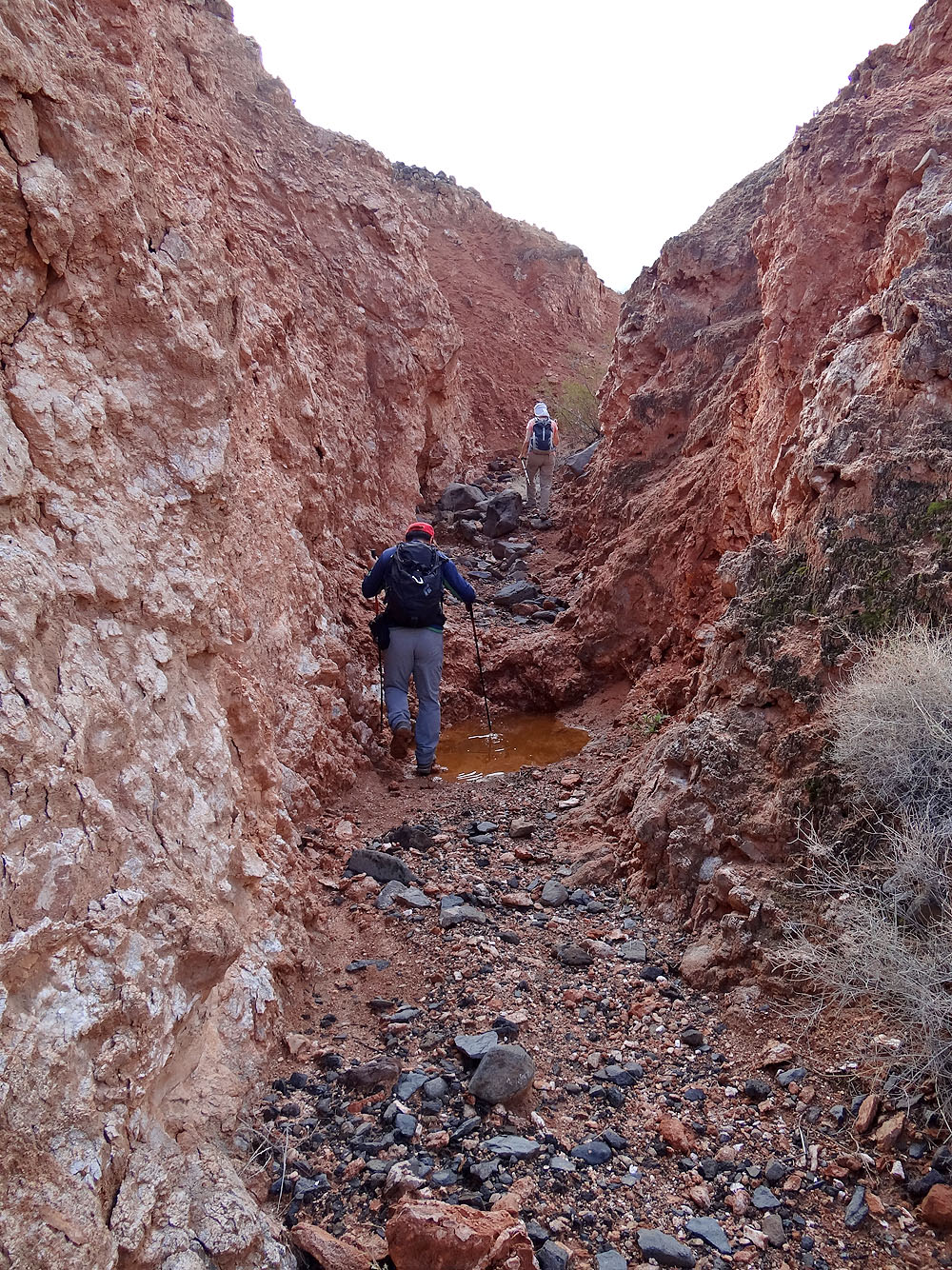 In the side wash, we skirted a puddle left from a recent rainfall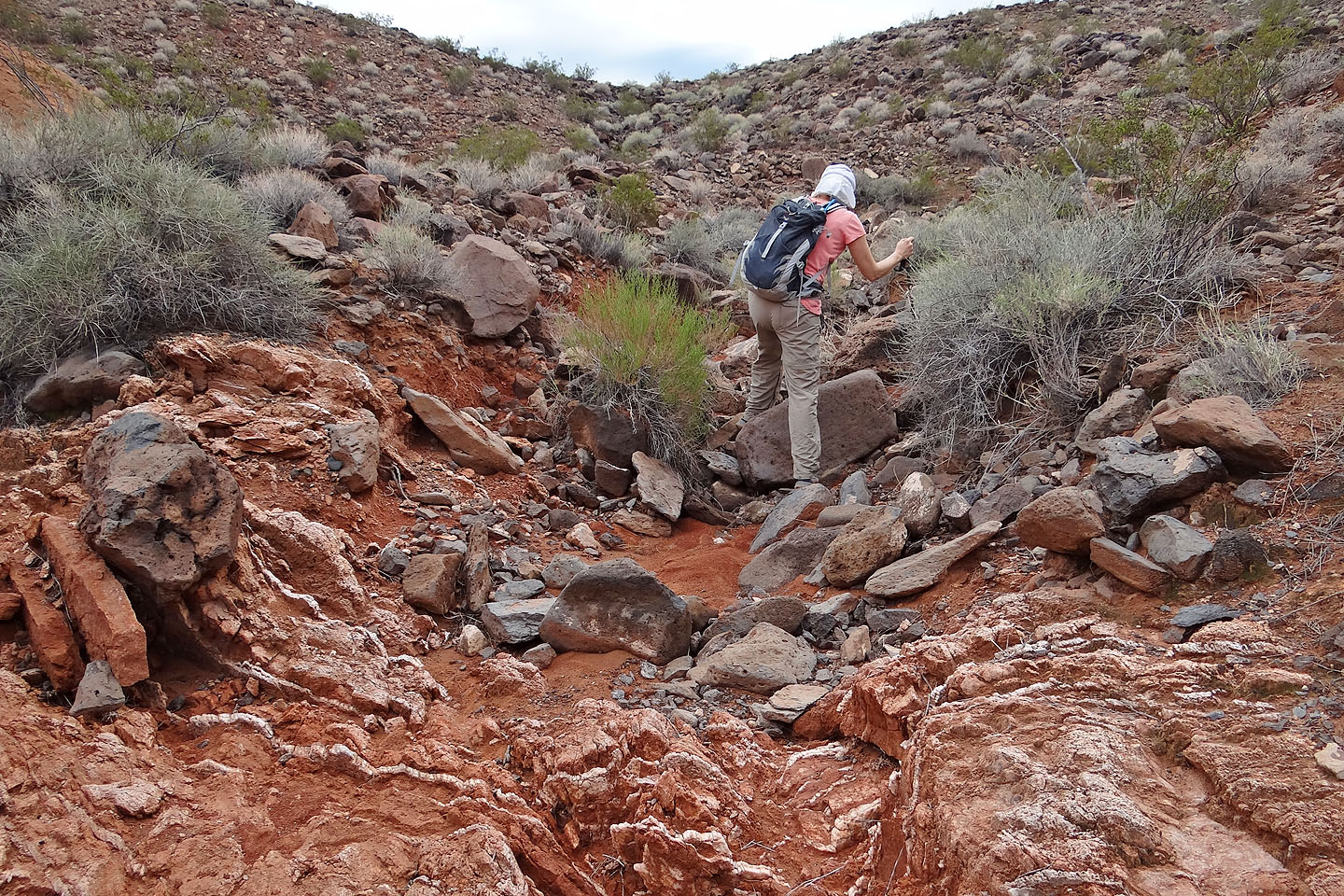 We passed some colourful rocks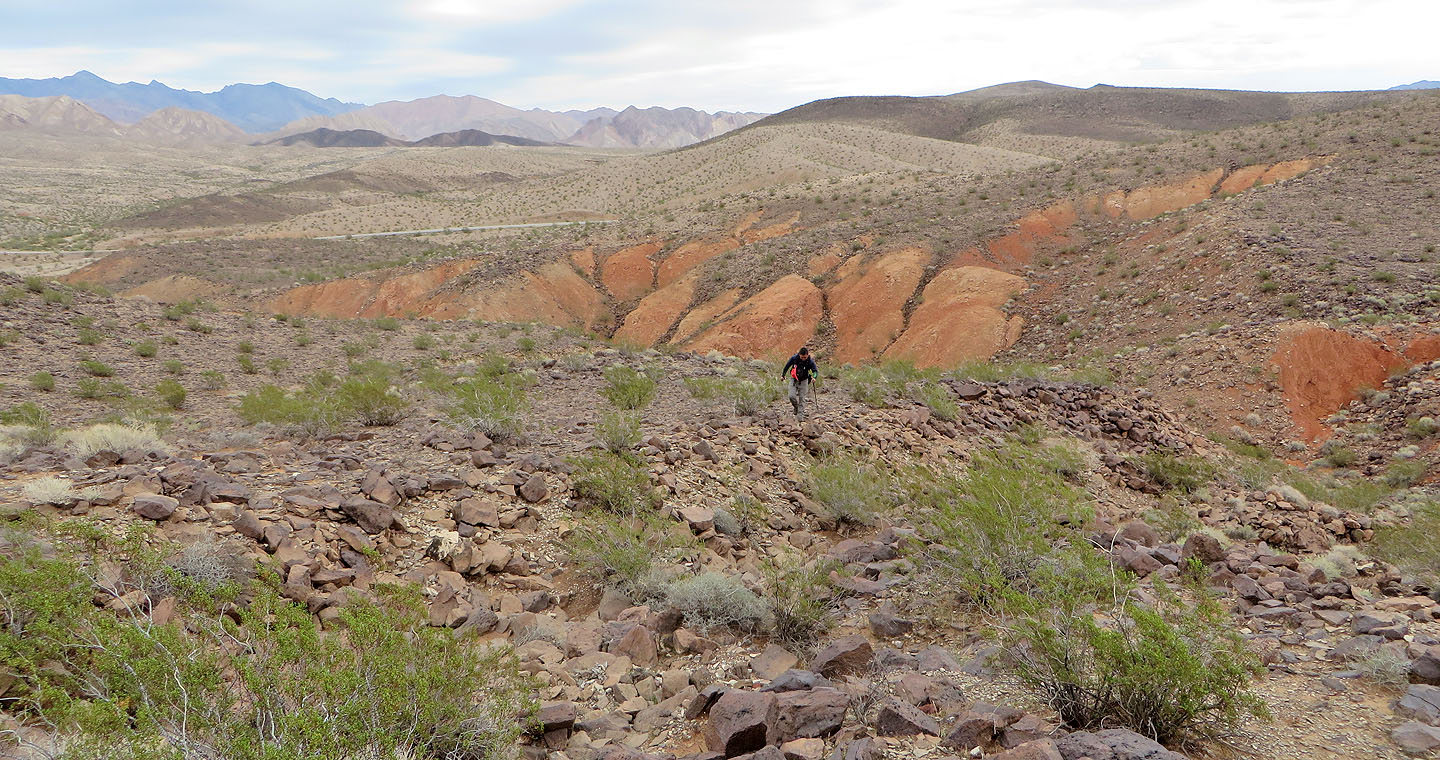 We left the canyon and began climbing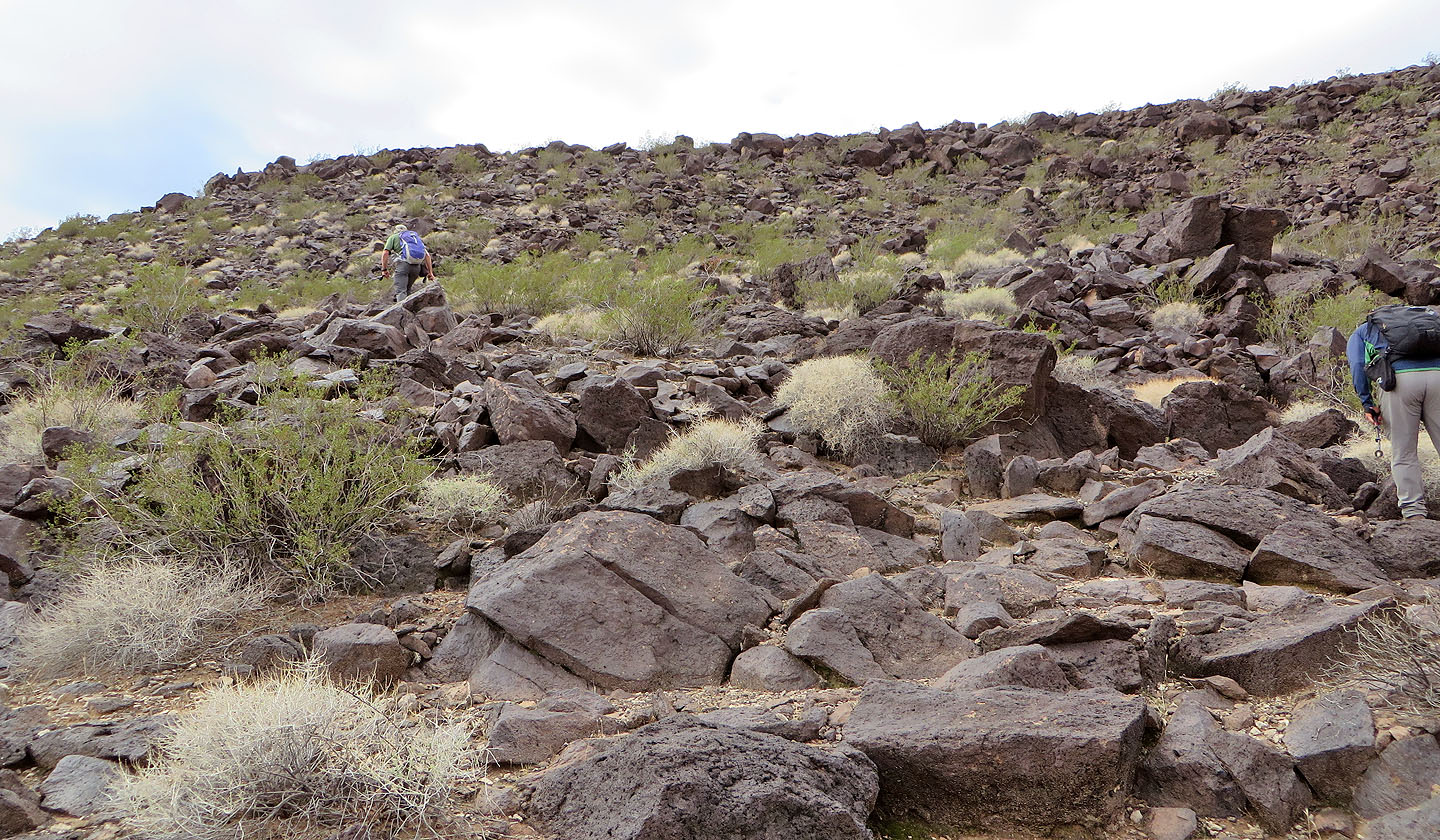 Hiking to the east edge of the mesa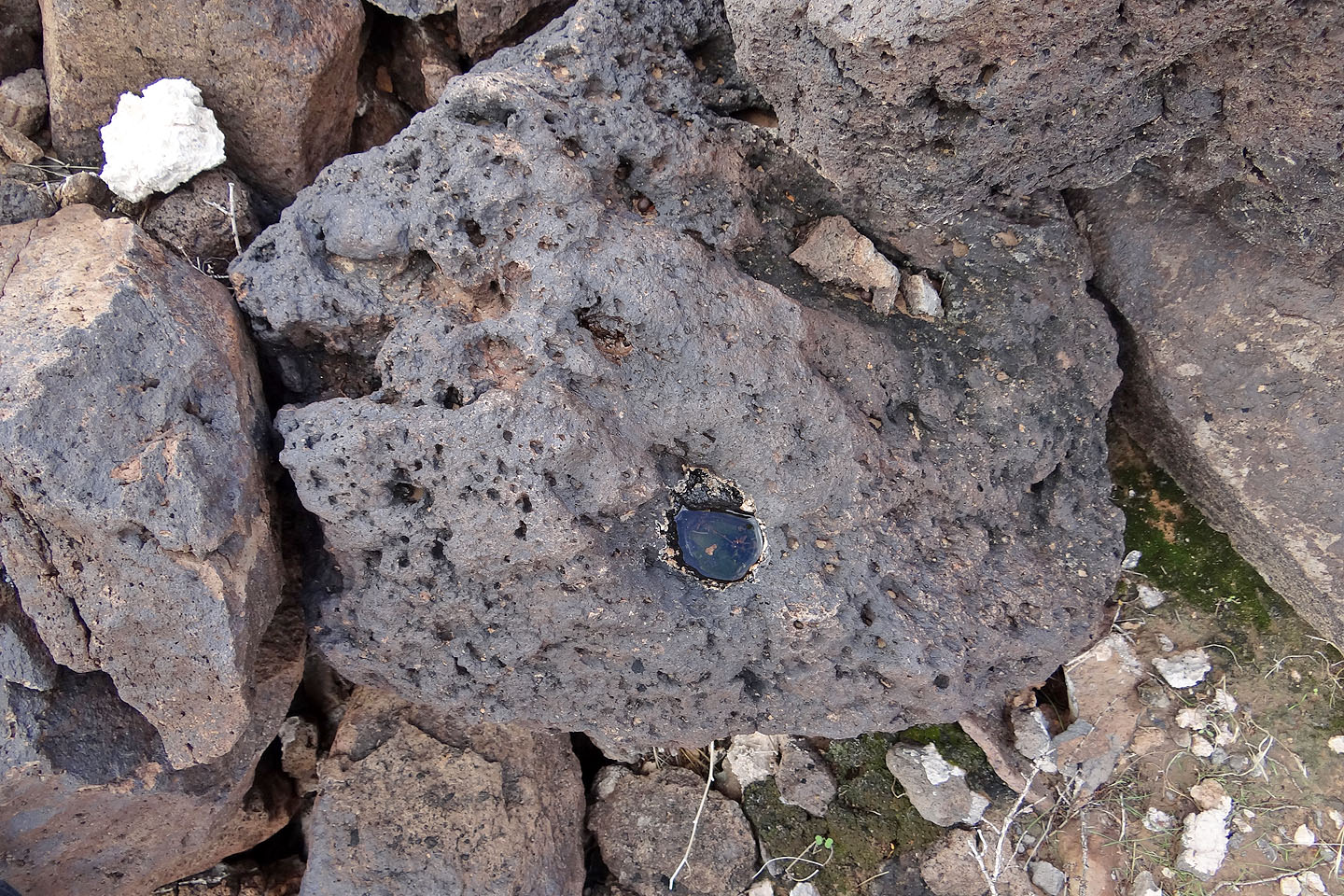 On close inspection, water filled holes in the volcano rocks looked like miniature ponds (mouse over)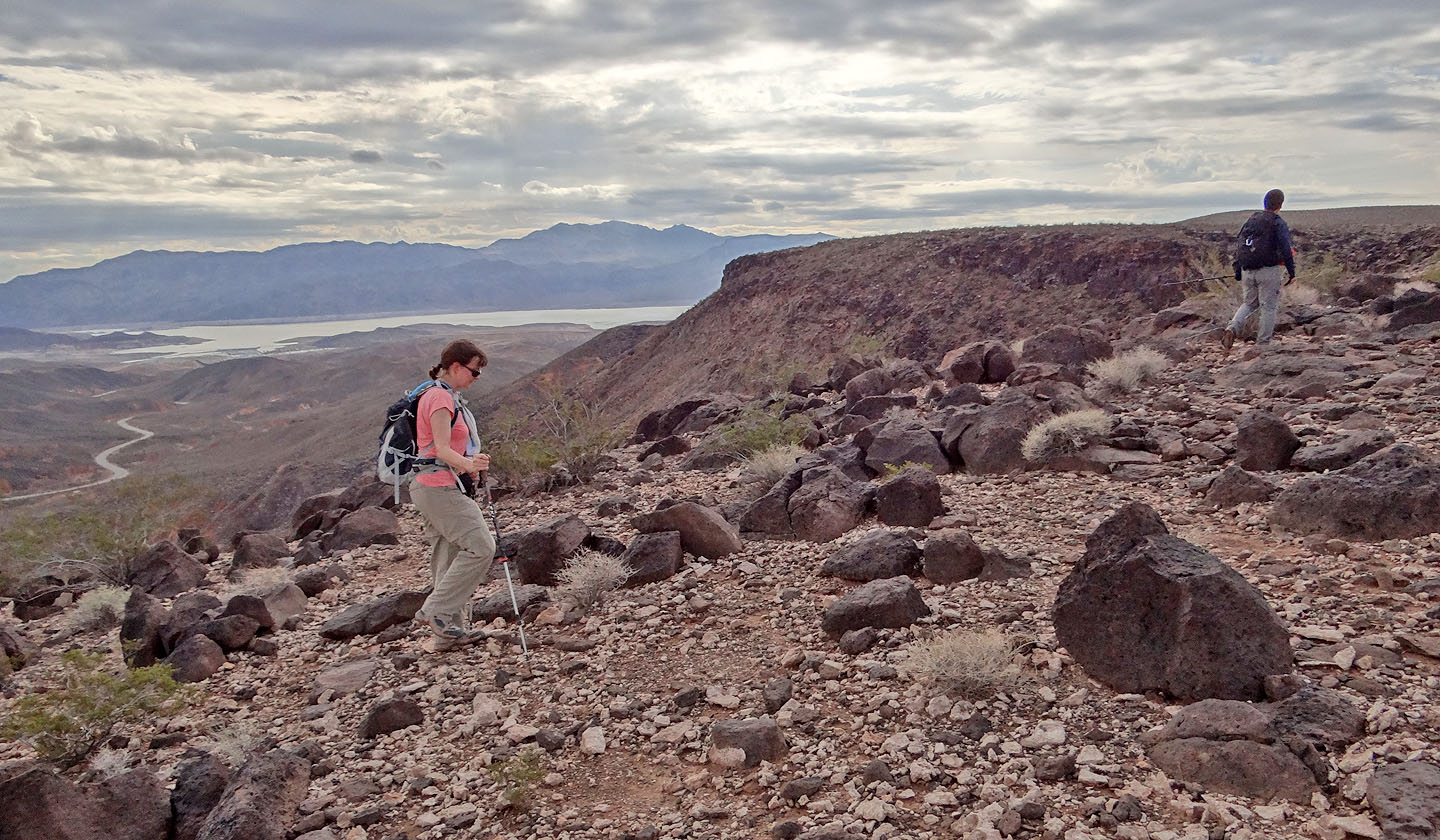 We reached the top of the mesa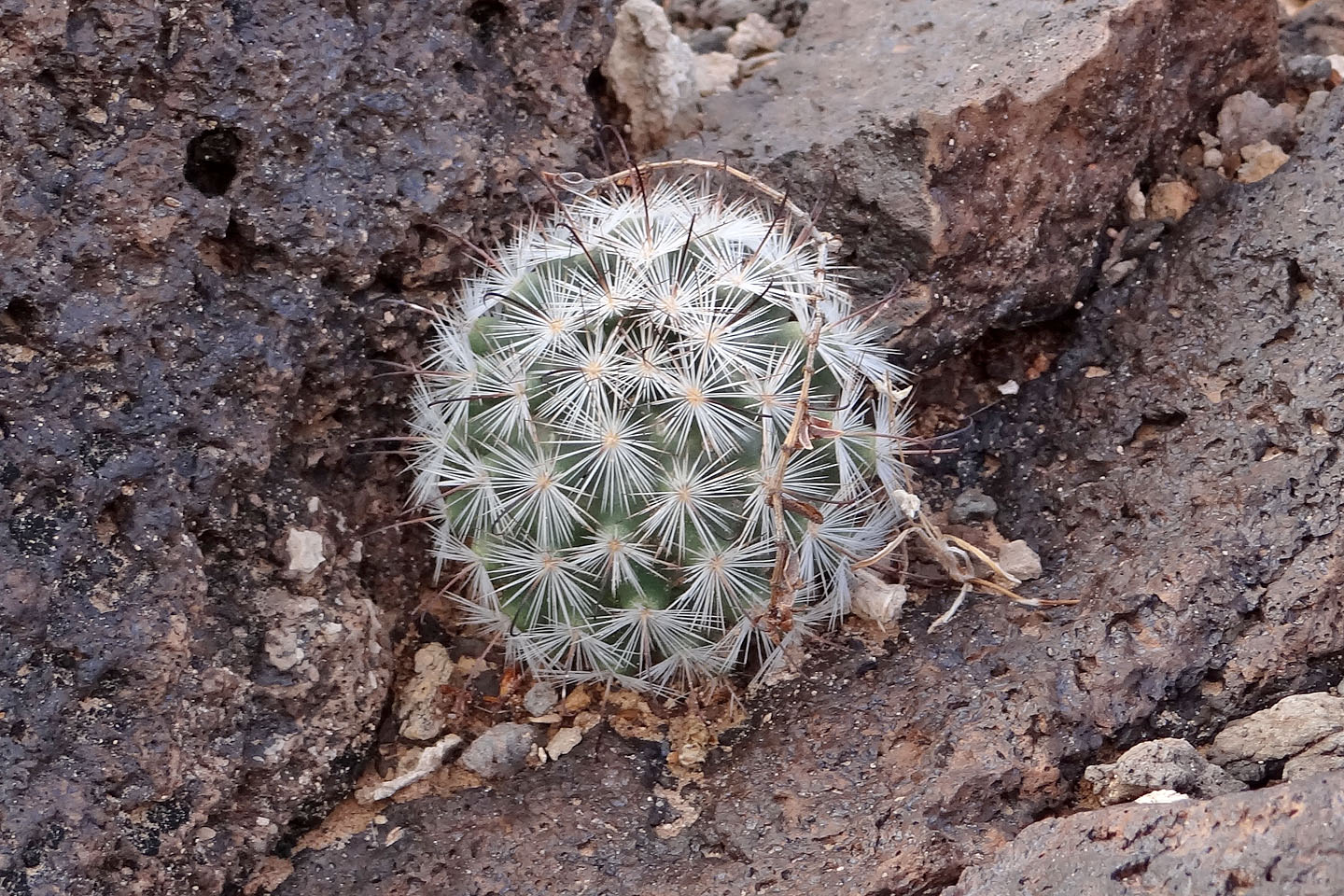 Pincushion cactus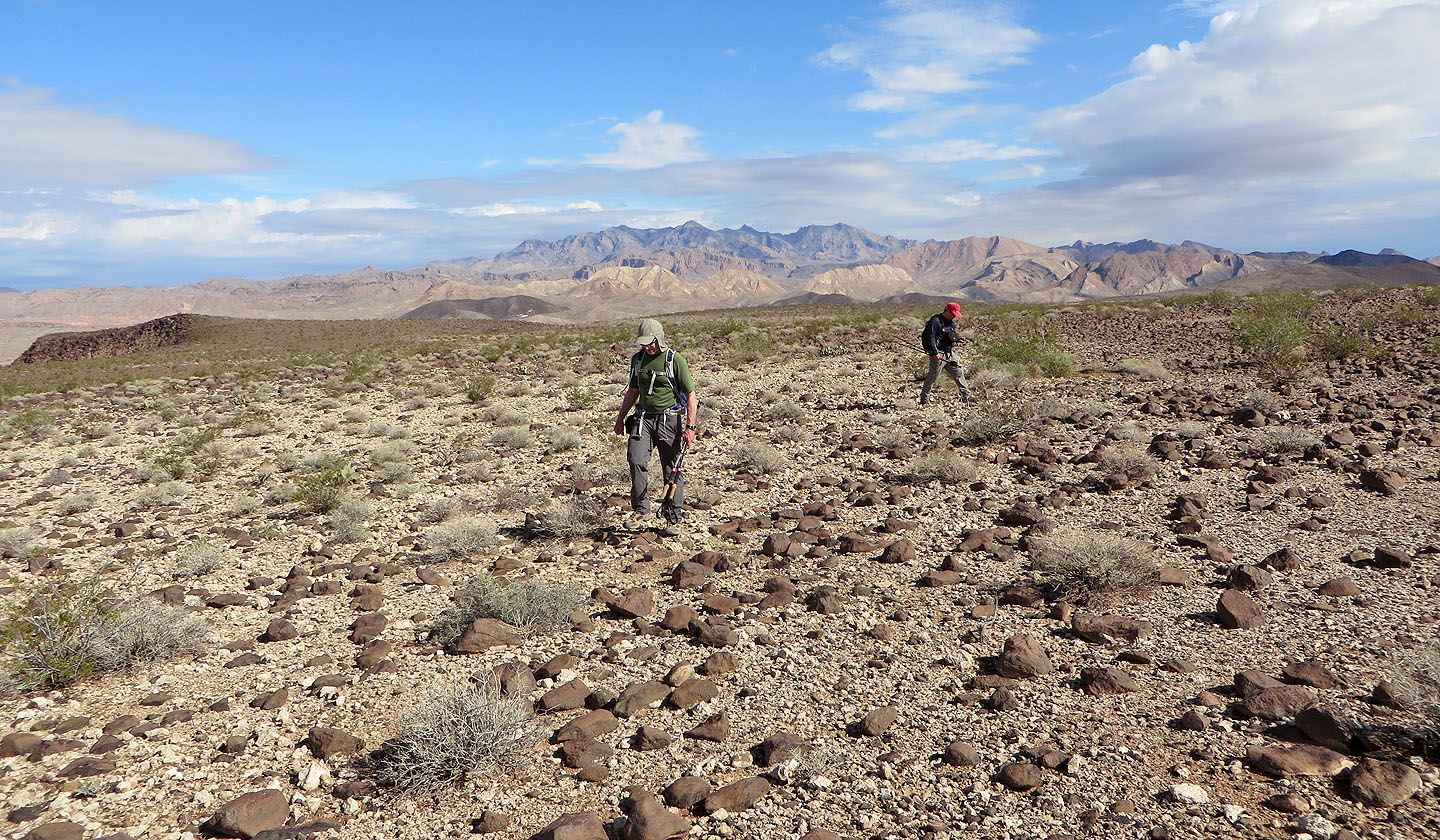 Looking south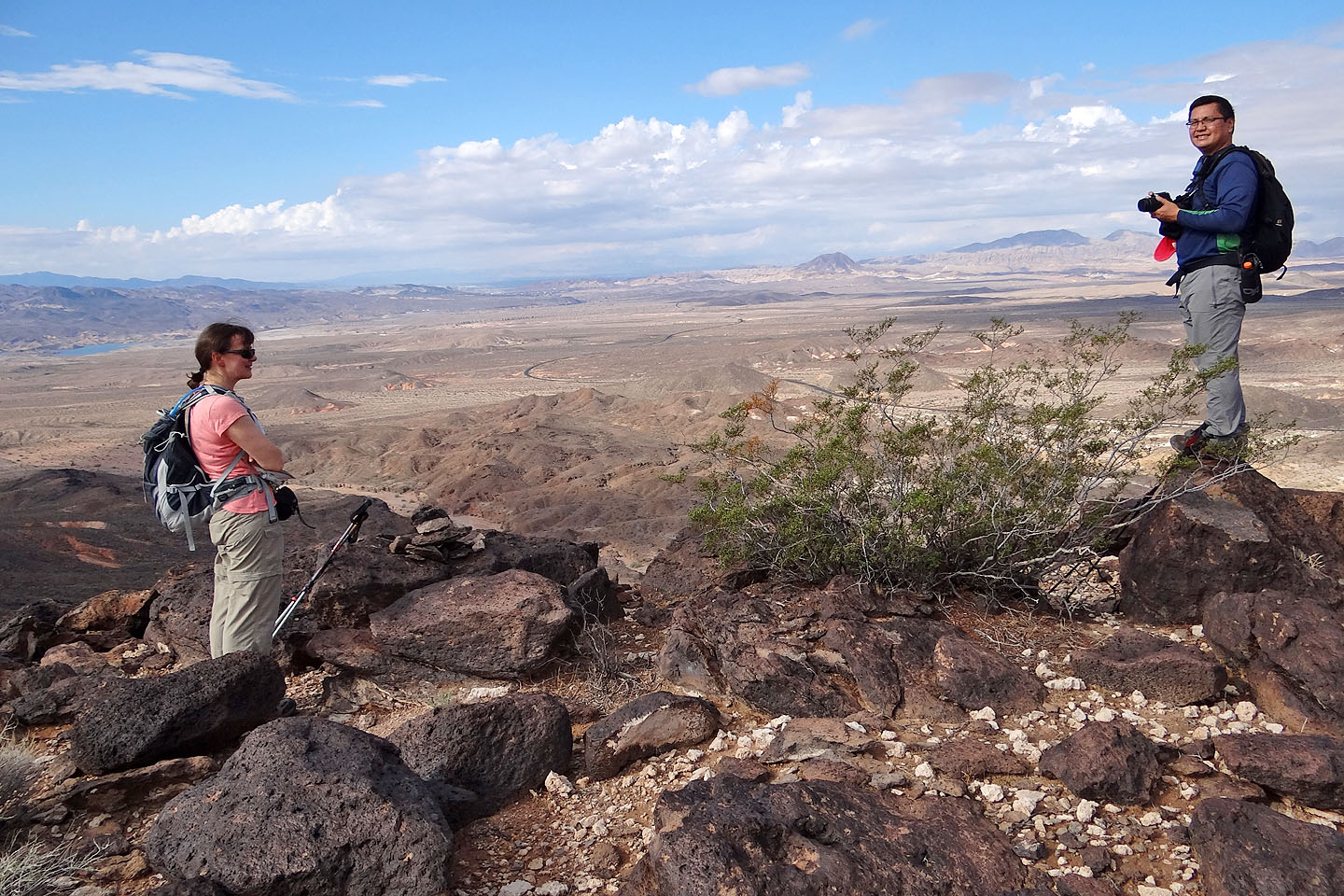 From a high point, we can see Lava Butte (mouse over for a close-up)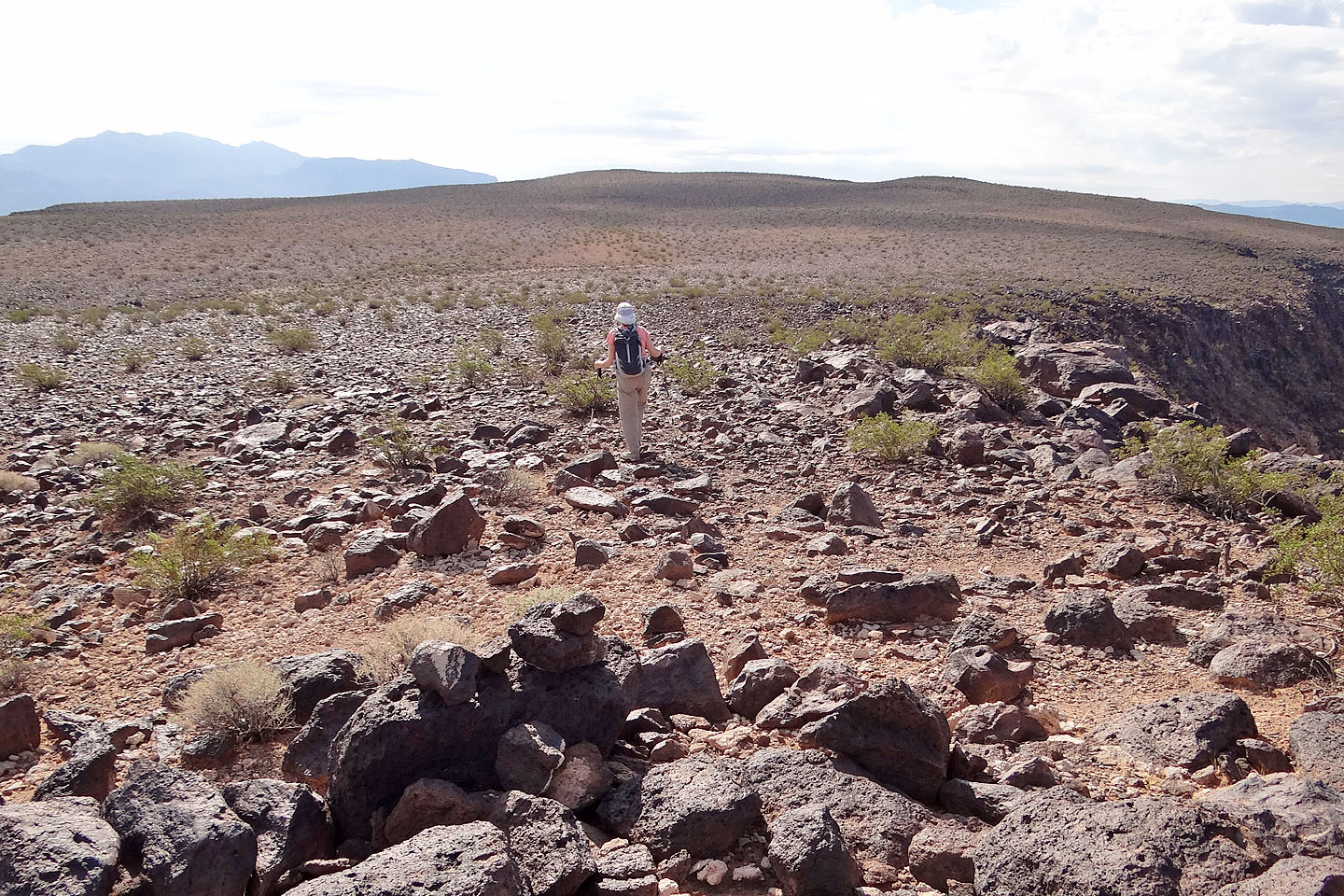 We set off for the summit in the distance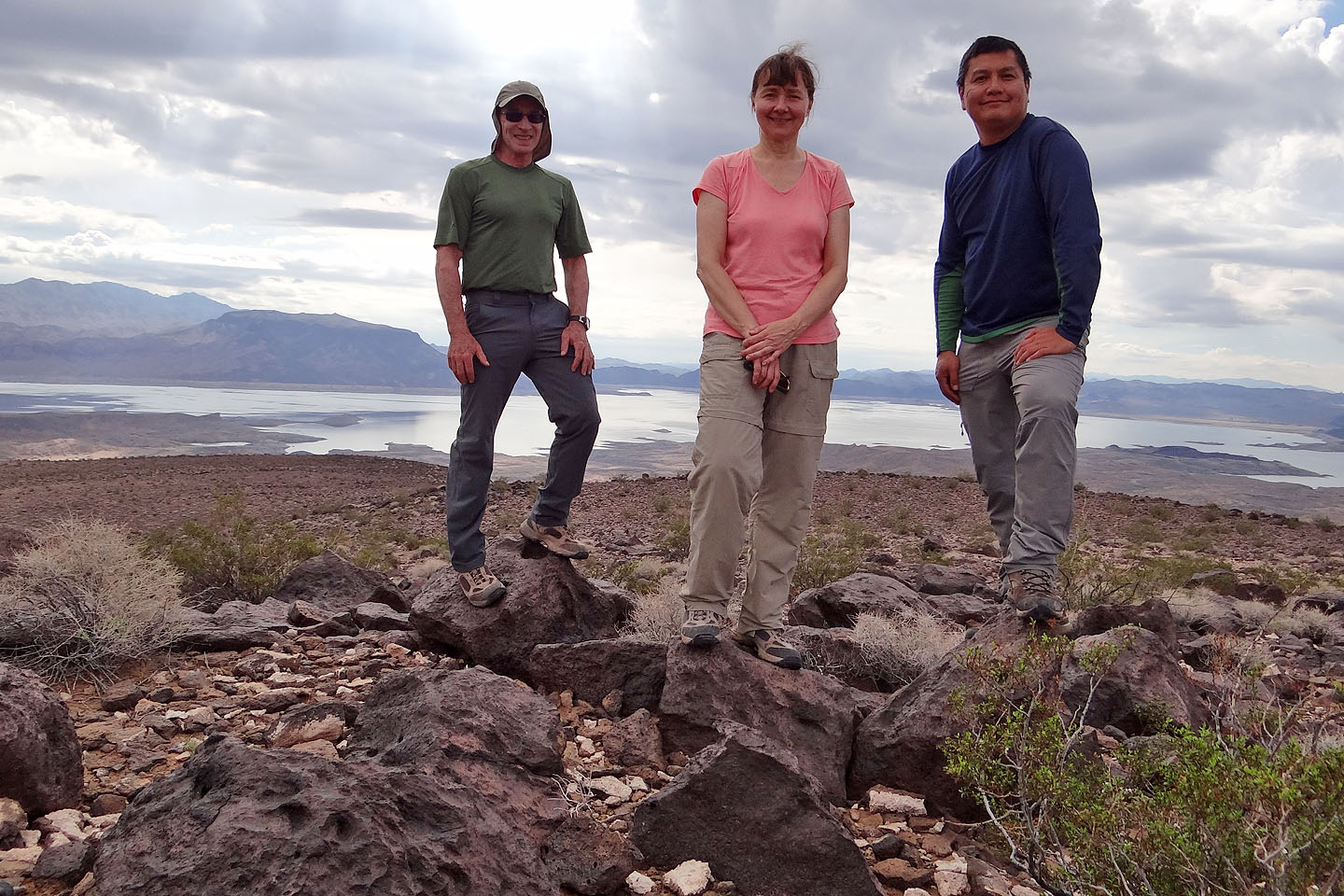 On the summit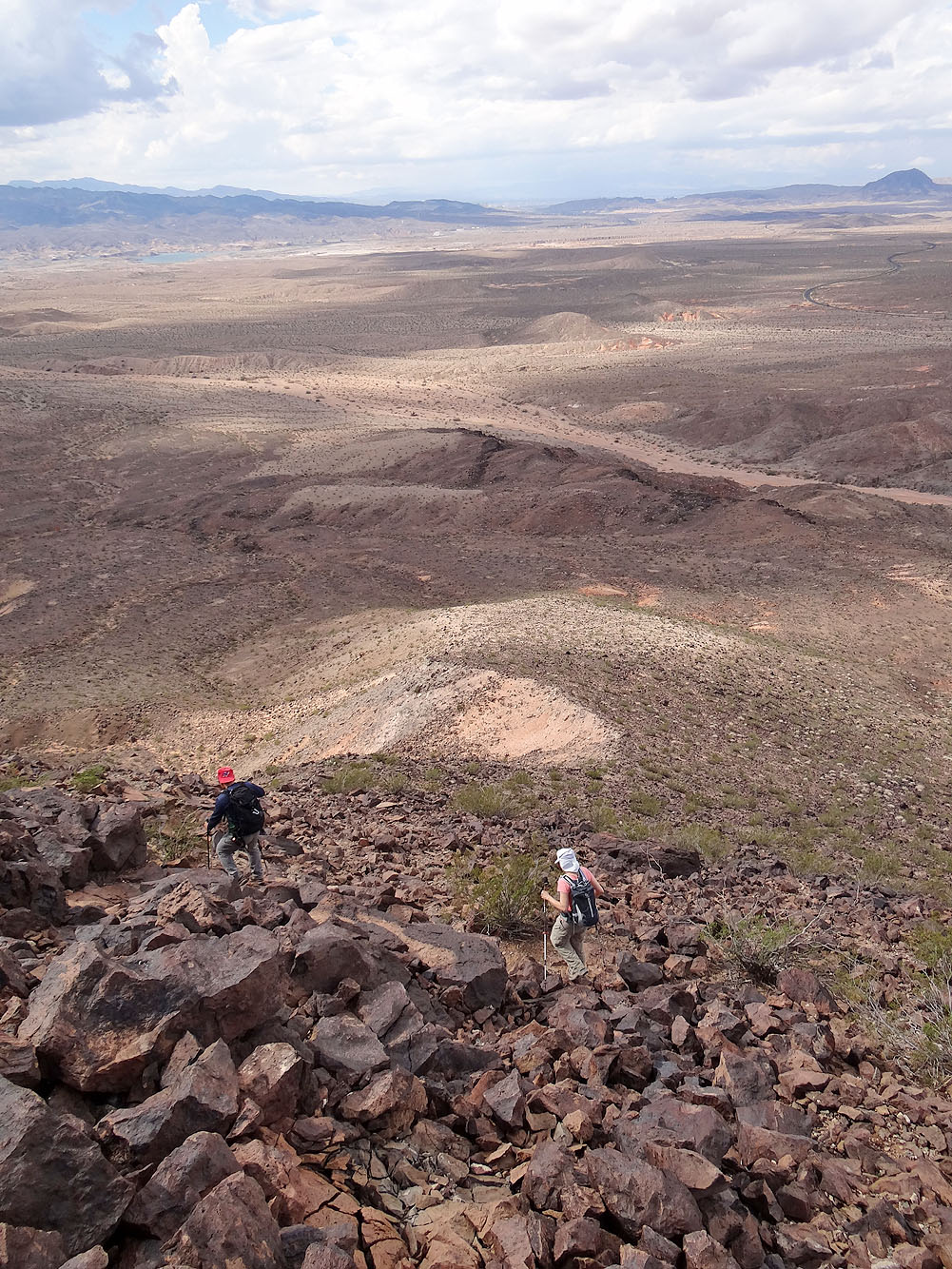 Starting down from the west edge of the mesa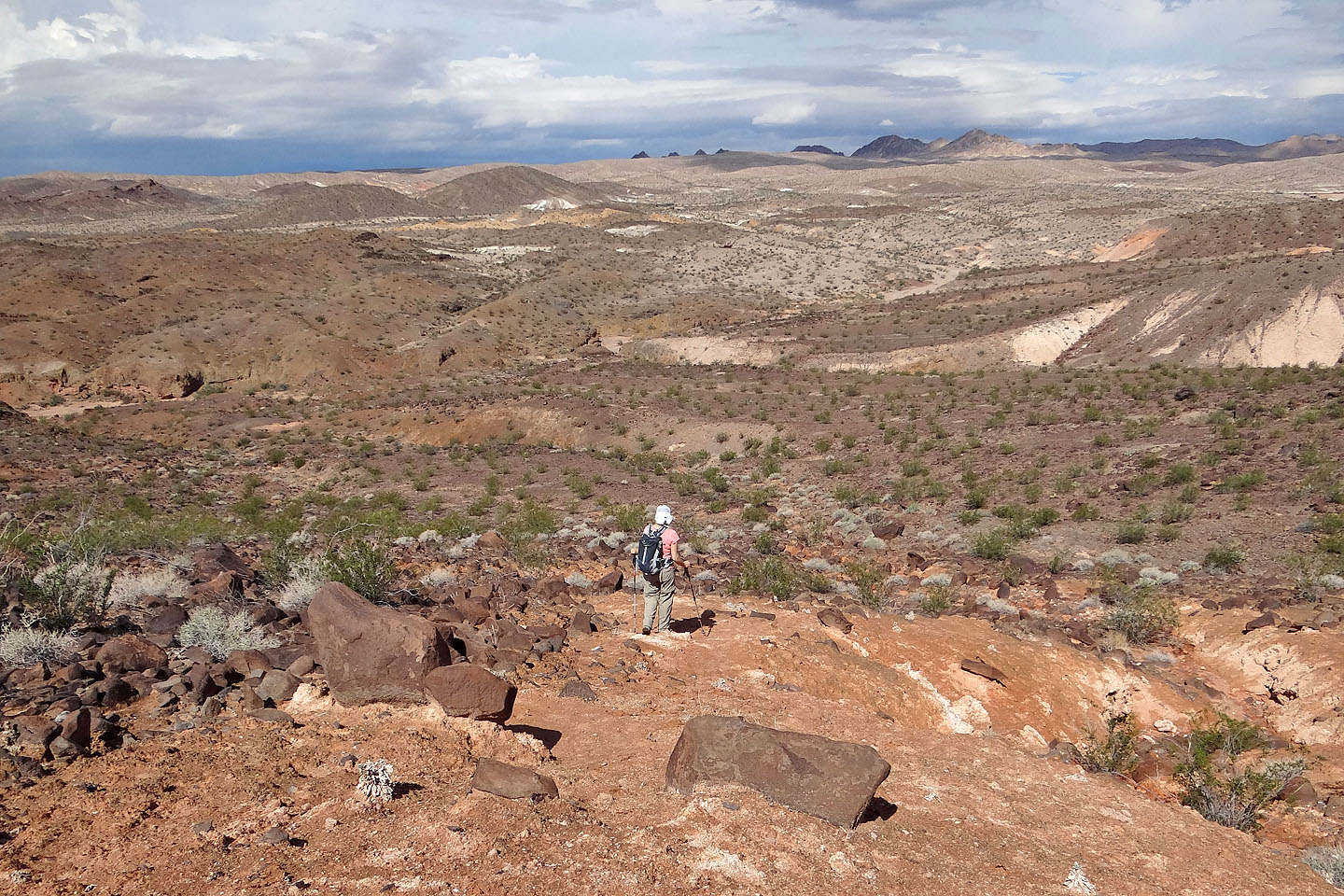 Heading to the wash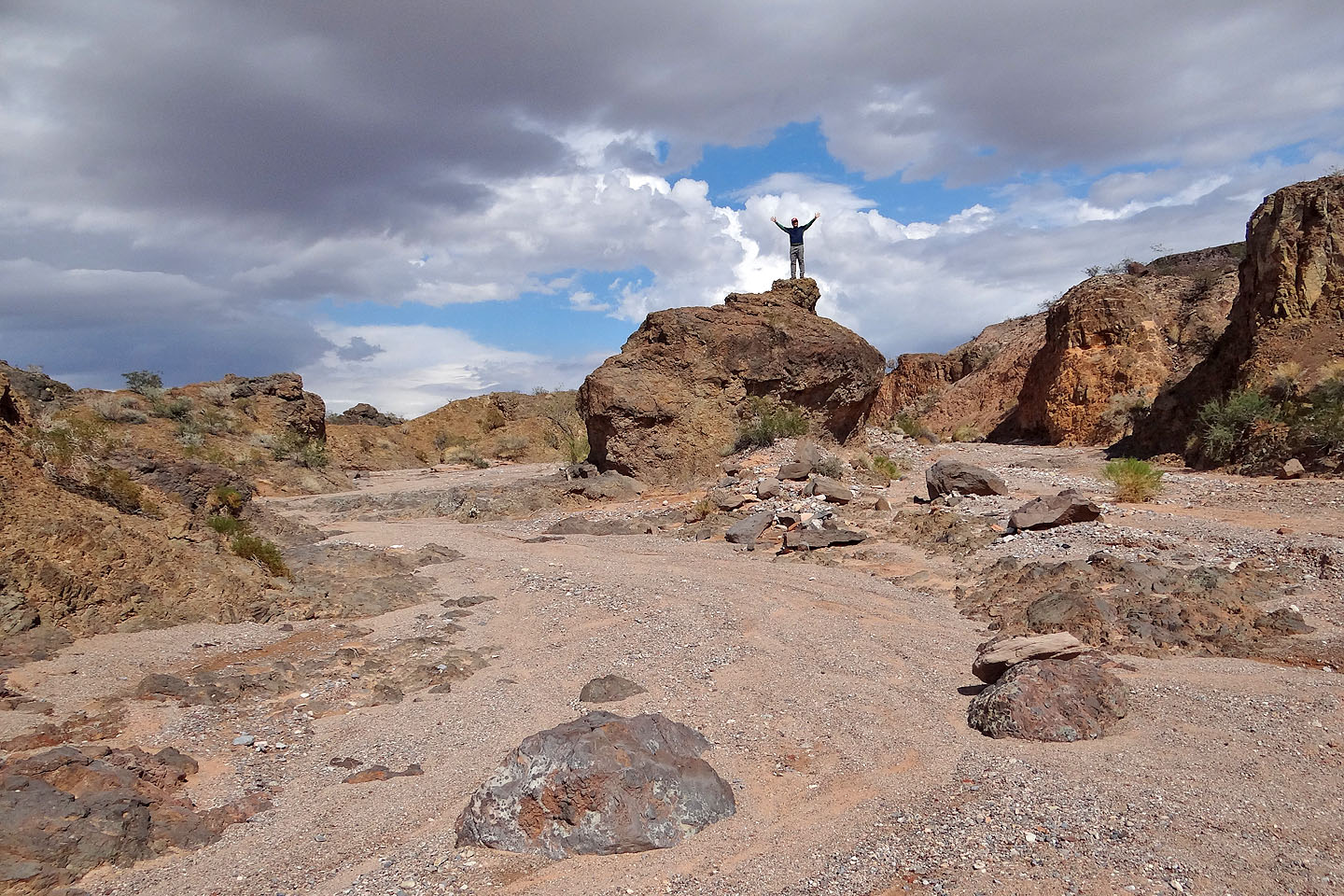 Sonny poses on a boulder in the wash

What appeared to be sheets of quartz or calcite, runs through sandstone (mouse over)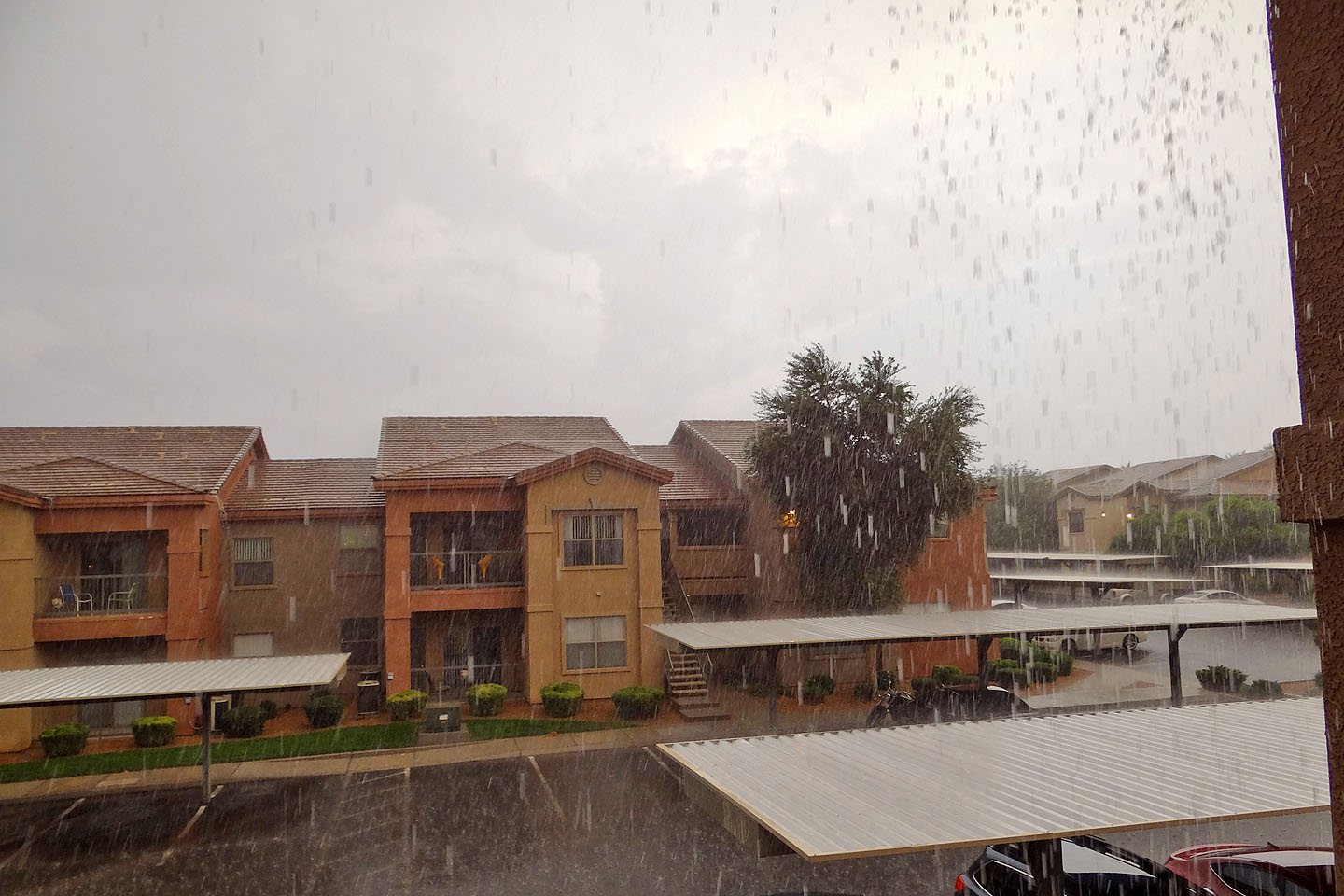 After we got back to Vegas, it poured!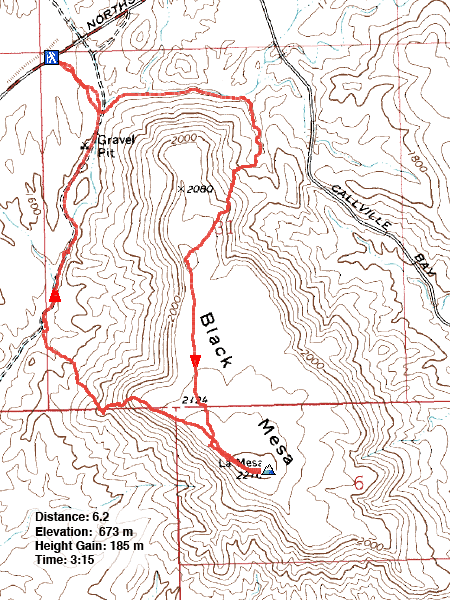 Government Wash (3.9 mi, 2208 ft, 607 ft)