bobspirko.ca | Home | Canada Trips | US Trips | Hiking | Snowshoeing | MAP | About

"Arden Ridge"
Las Vegas, Nevada
January 17, 2013
Distance: 6.8 km (4.2 mi)
Cumulative Elevation Gain: 298 m (978 ft)
While perusing the Internet for peaks to climb in SW Las Vegas, I came across a trip called Quarterhorse Exploratory. It describes a meandering route around an unnamed ridge without actually reaching the summit. It piqued my curiosity because not only did it appear interesting, but it was also close to our lodging.
It took Dinah and me just 13 minutes to drive to our start point, a block from Fort Apache Road and Cactus Avenue. Our route was an offtrail hike: we crossed the desert flats to the west end of the ridge and ascended a canyon to gain the ridgeline. Despite starting next to homes, Arden Ridge held a sense of solitude for us. We even had the satisfaction of finding a cairn and a summit register. Eight names were listed but no mention of a name for the peak.
The ridge has no name that I am aware of, and naming it after a street – Quarterhorse Lane – seems lame, so I'll call it Arden Ridge, after Arden Quarries located on the east side of the ridge. This was such a short and enjoyable trip, that I'm sure we'll visit it again. If someone actually names the peak in the summit register, then I'll be updating this web page.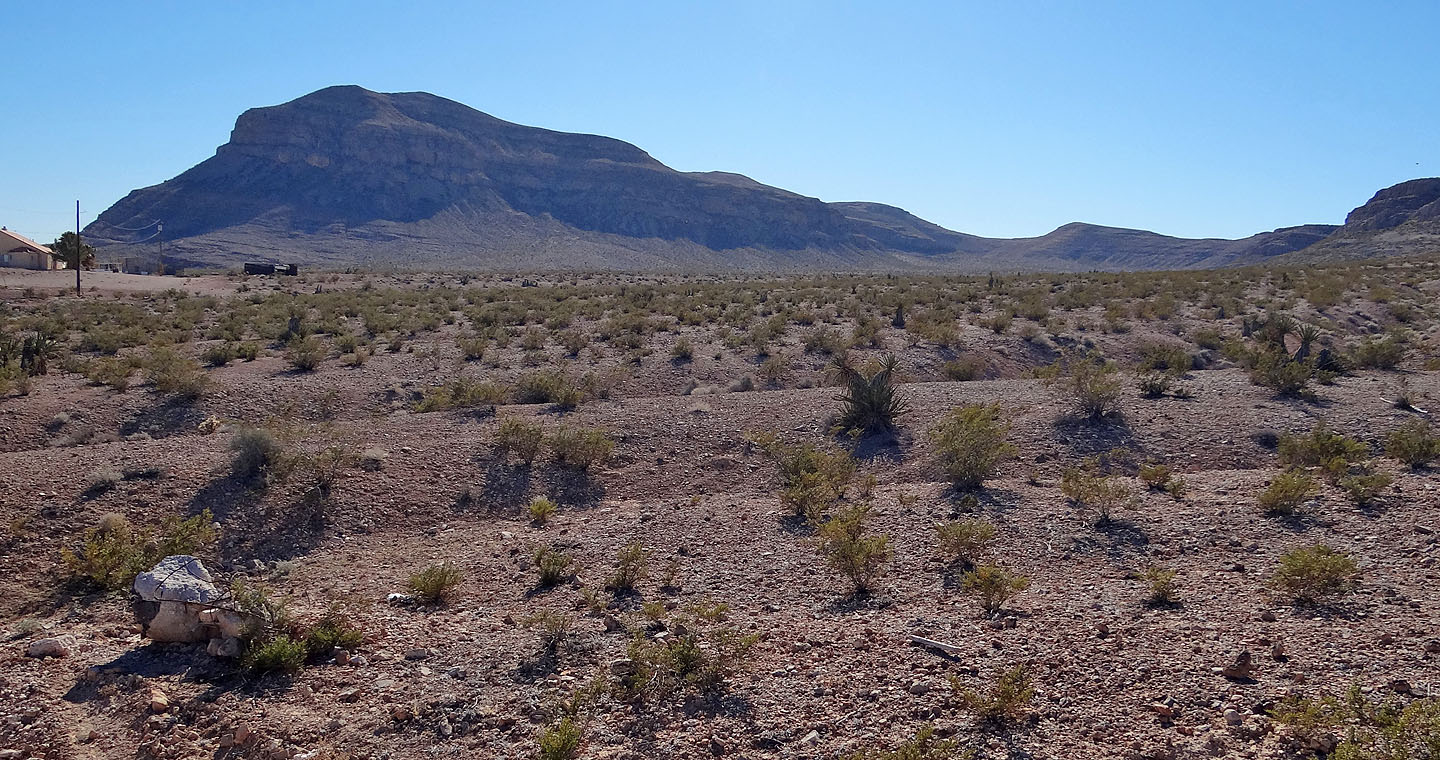 Arden Ridge seen from Fort Apache Rd. and Cactus Ave.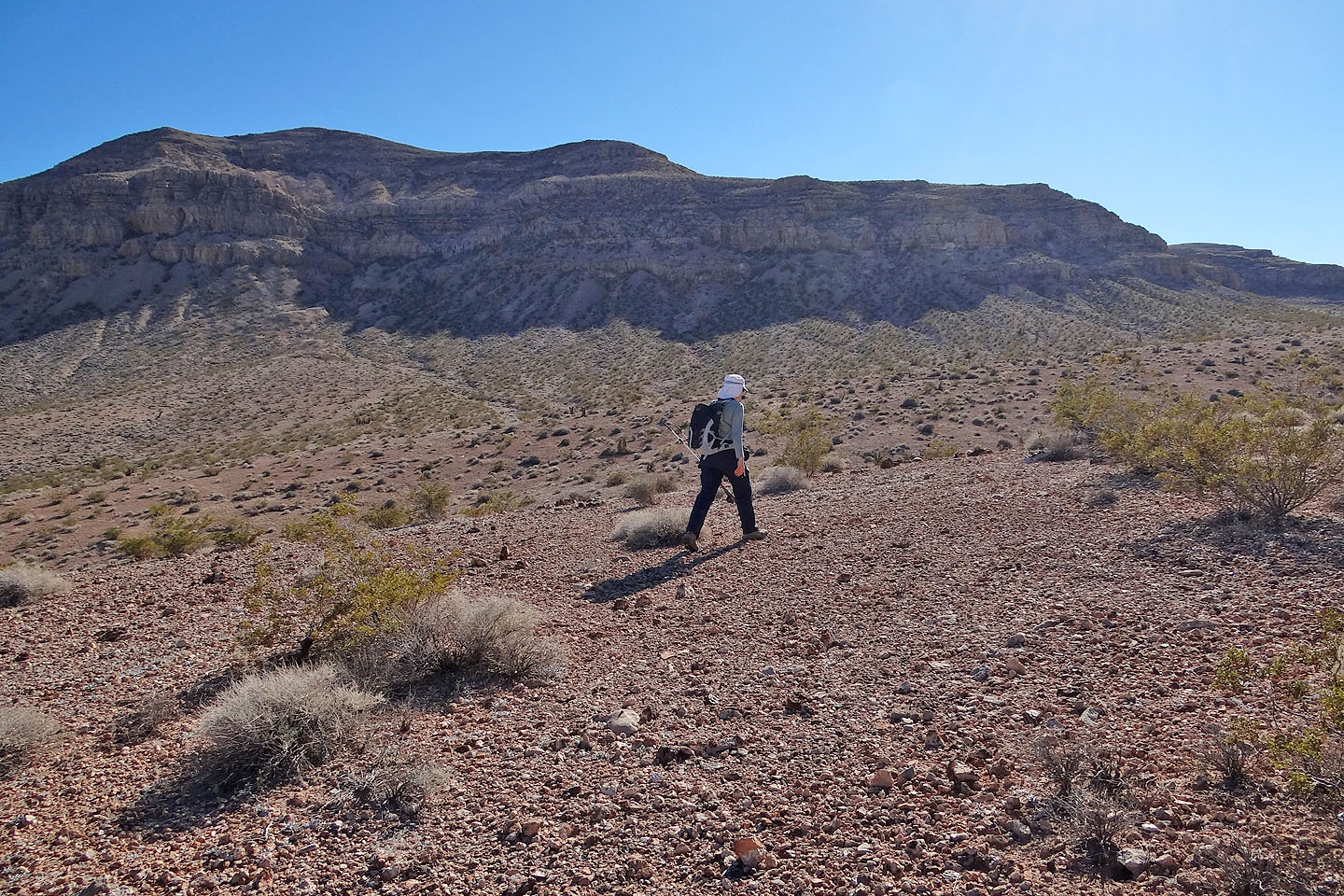 Coming to the west end of the ridge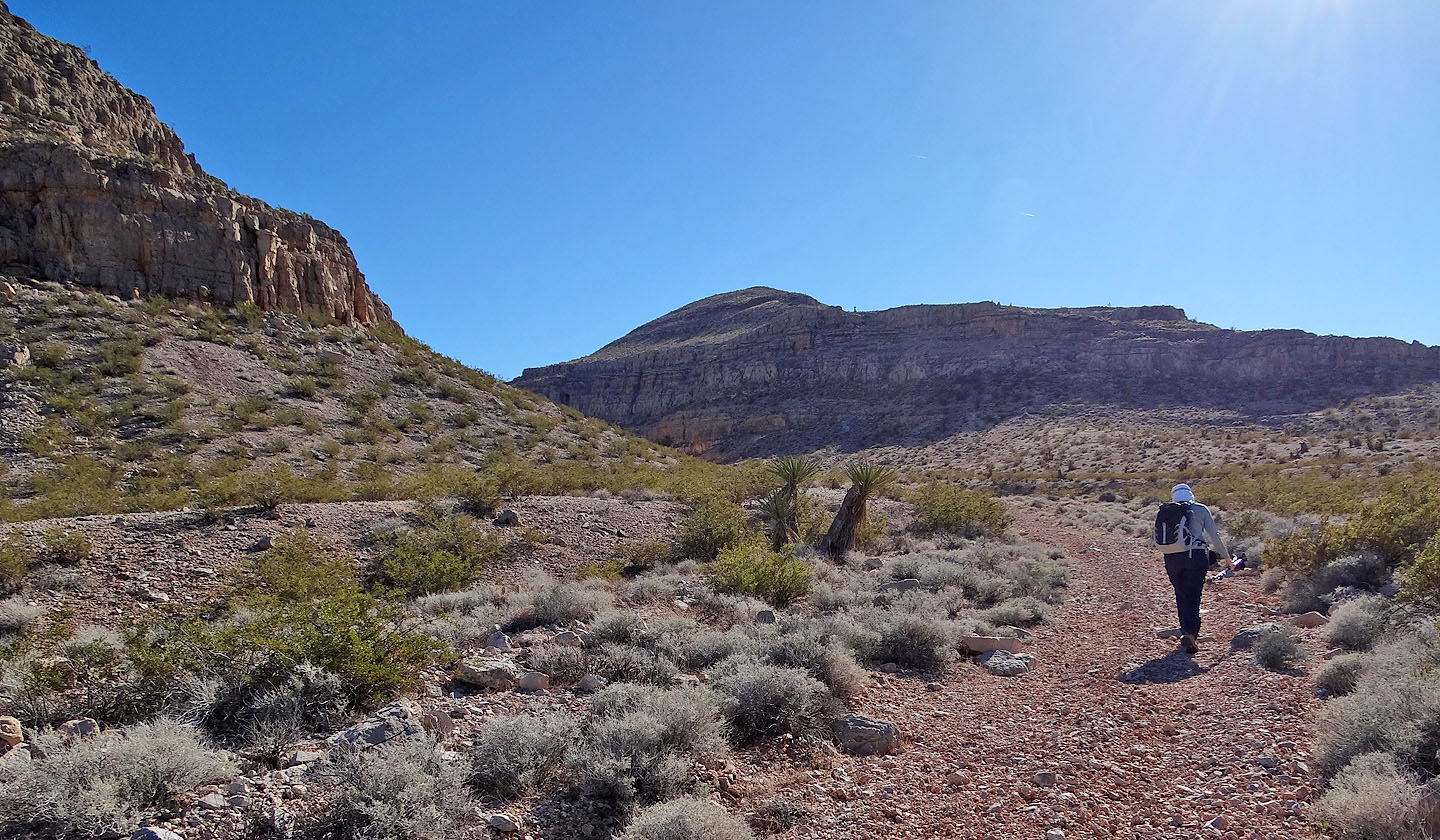 We caught a road leading into the canyon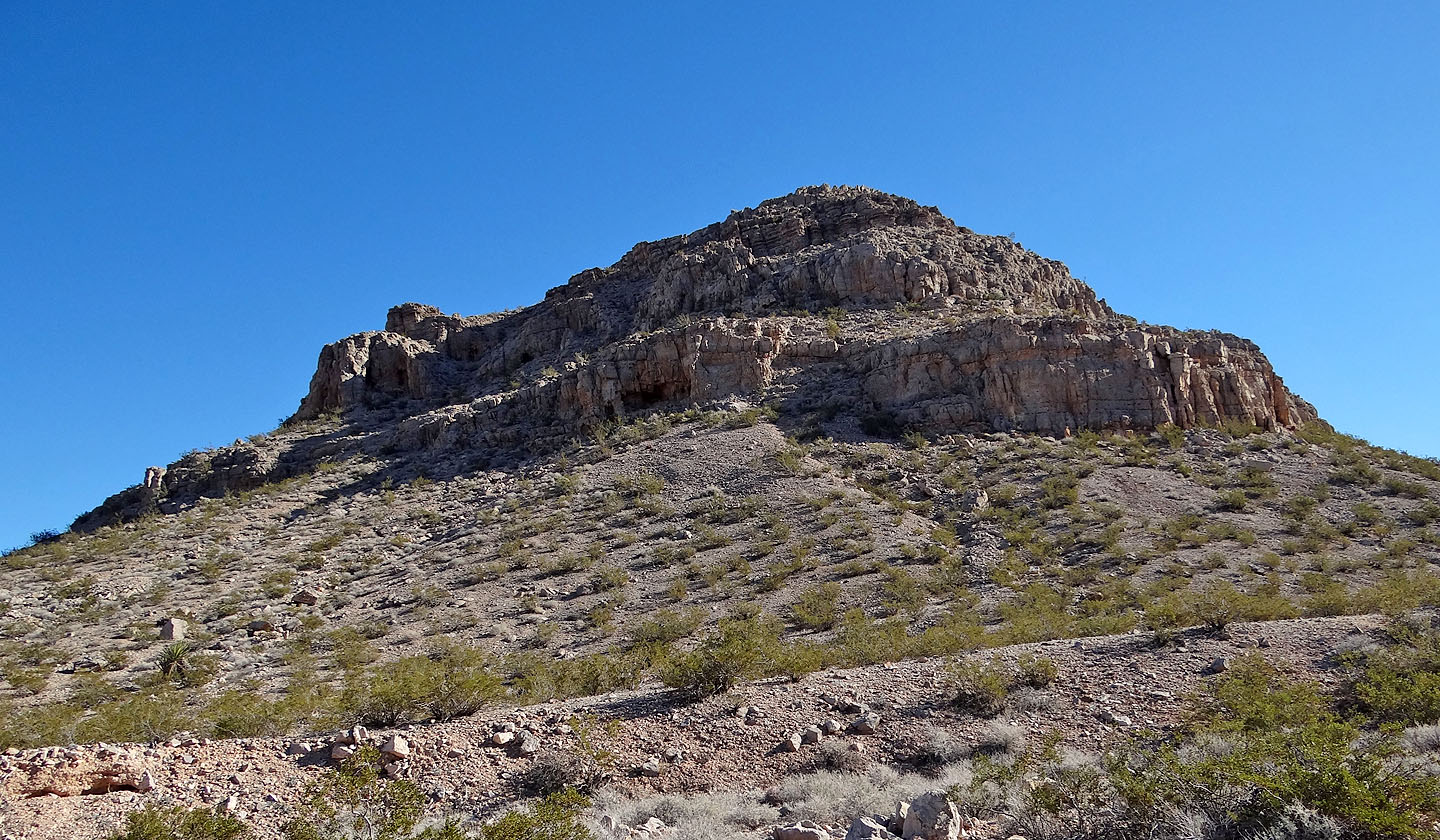 It may be possible to reach the summit by scrambling up the west end, but we'll try that another day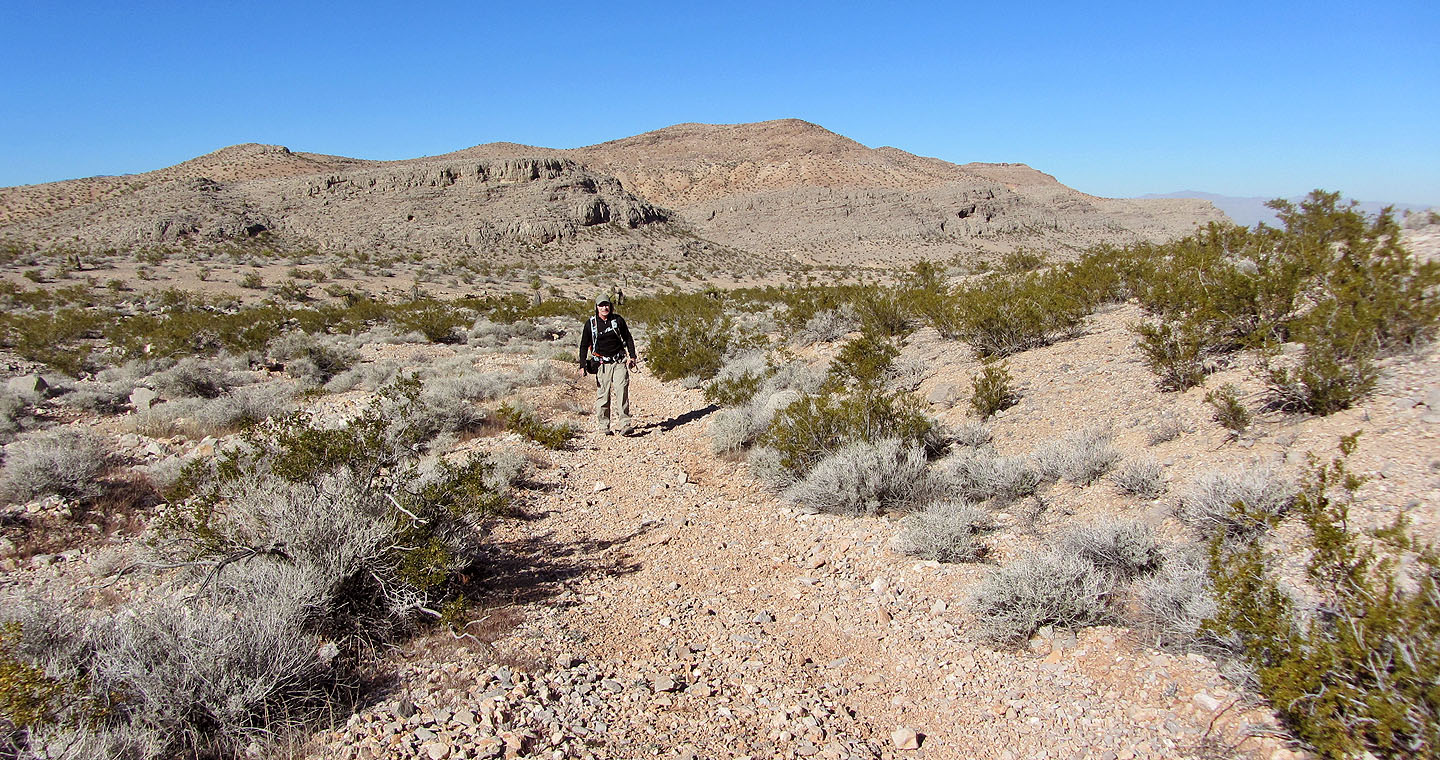 Looking back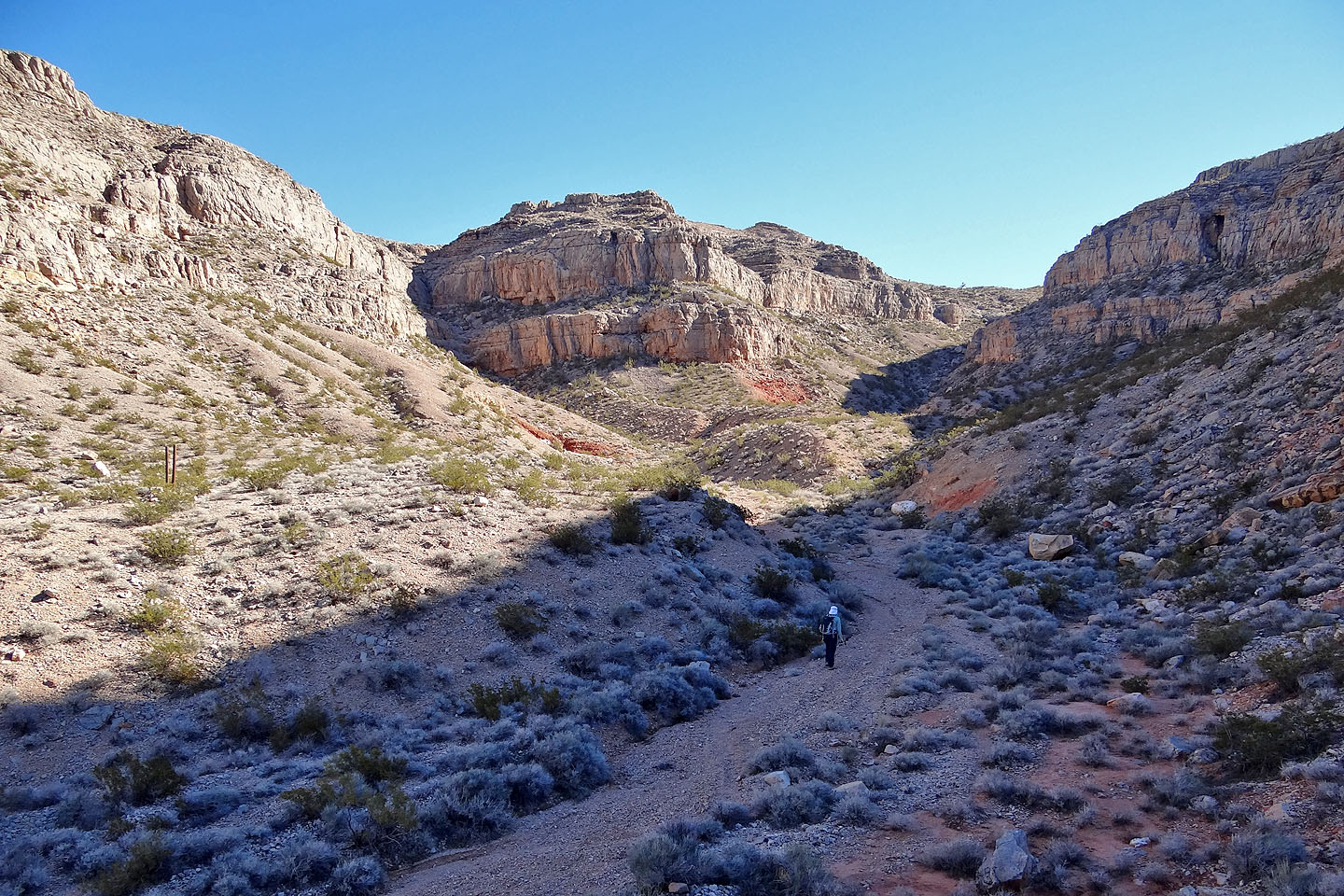 The canyon forks and we took the right fork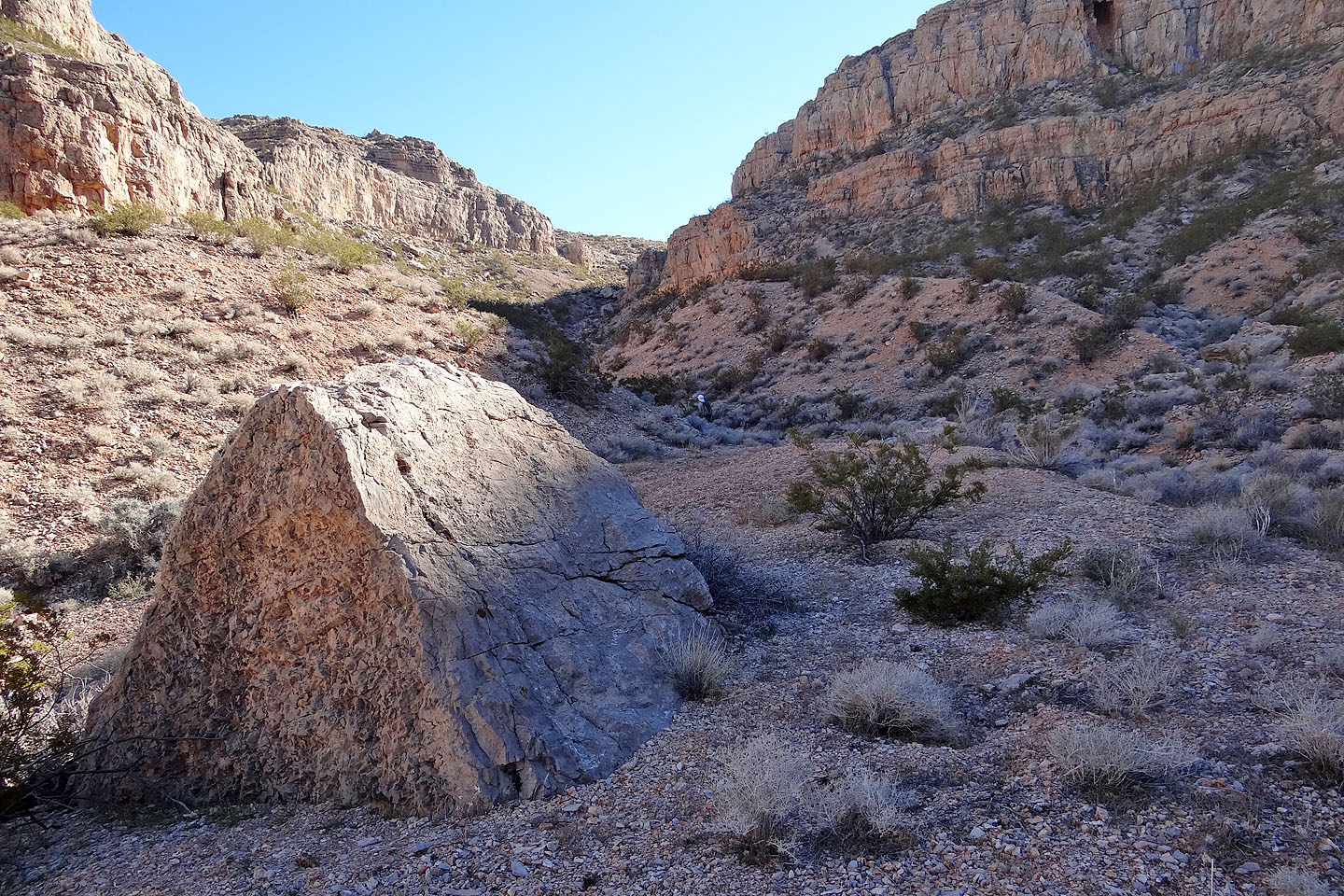 The right fork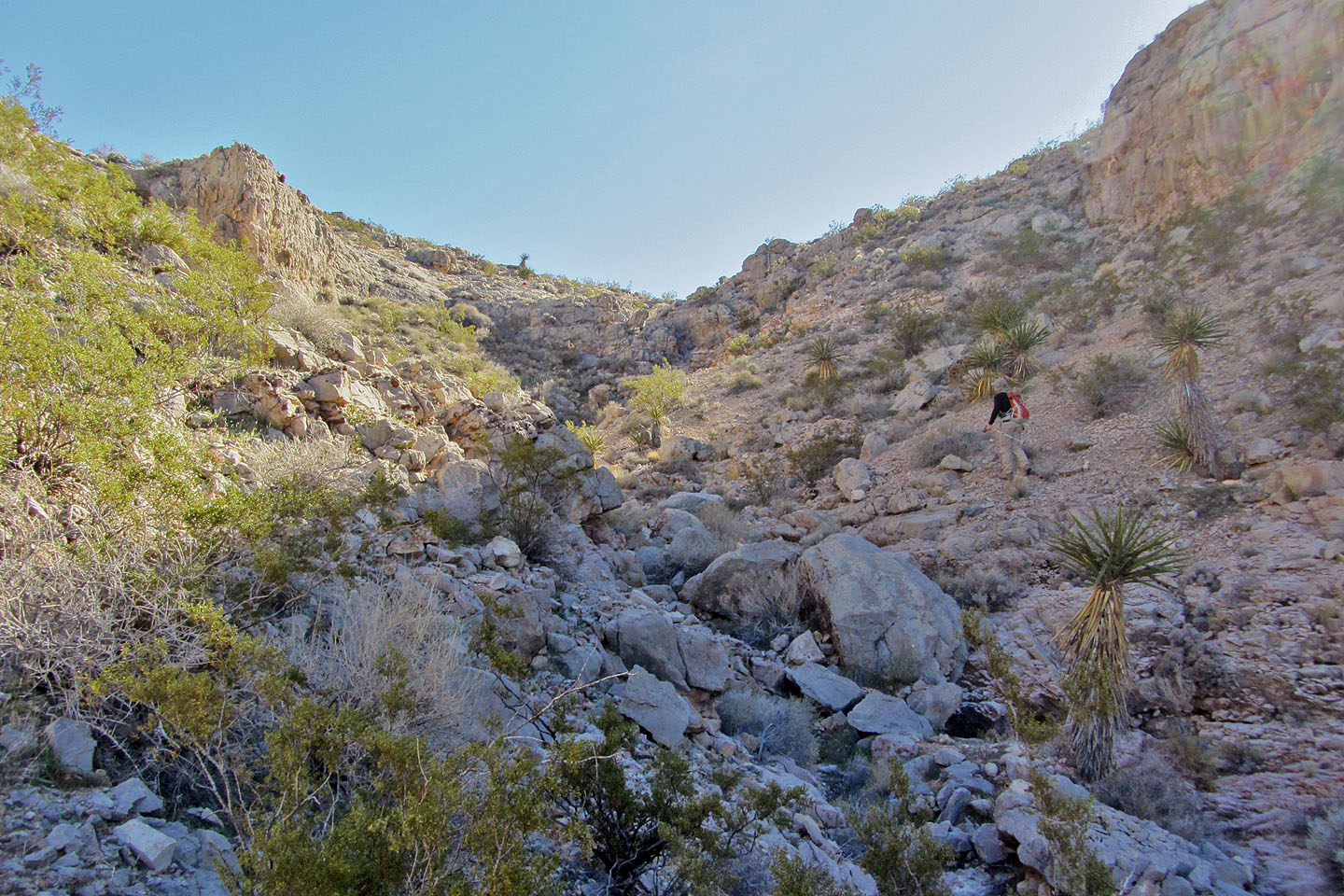 Climbing out of the end of the canyon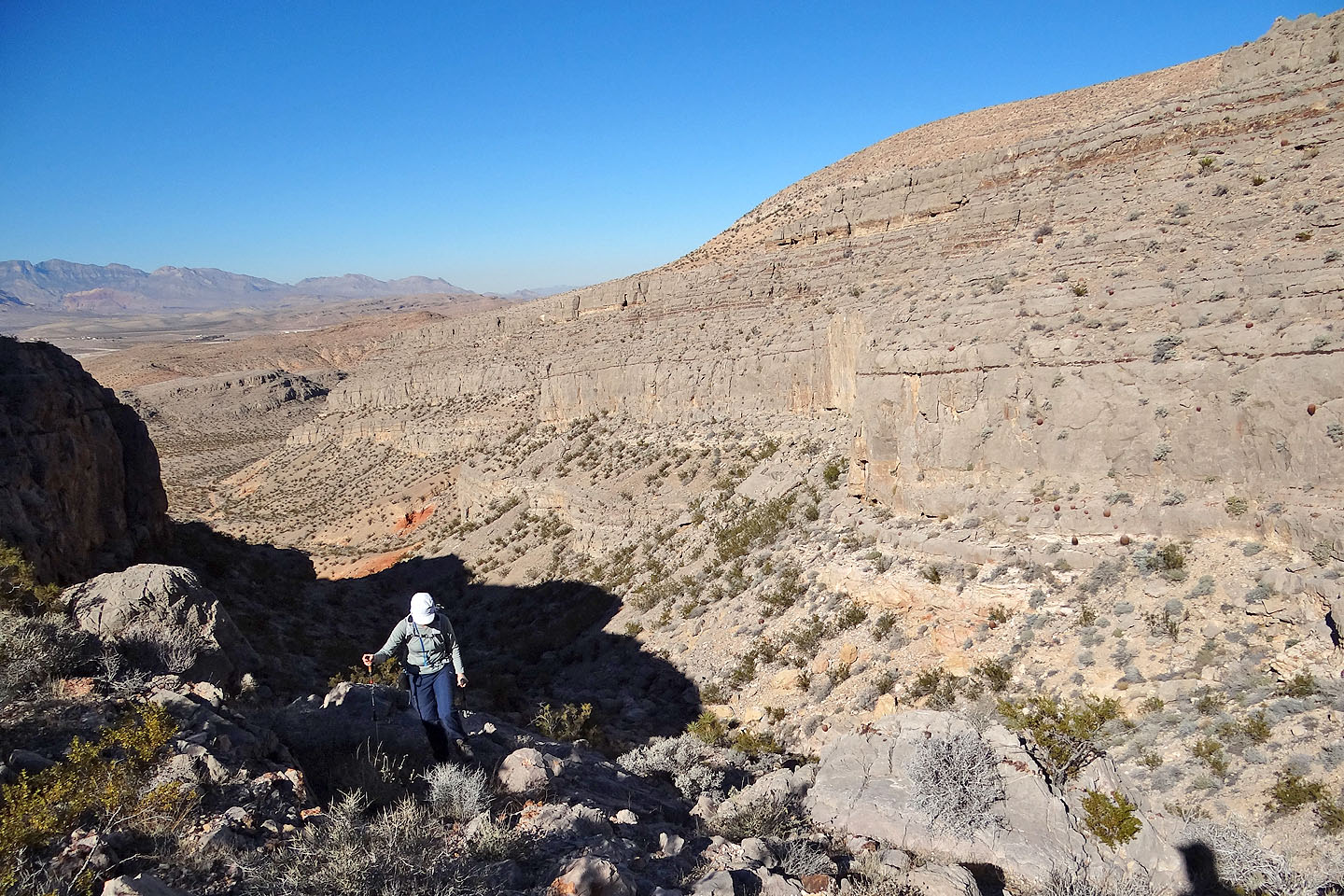 Looking back at the canyon's unscalable cliffs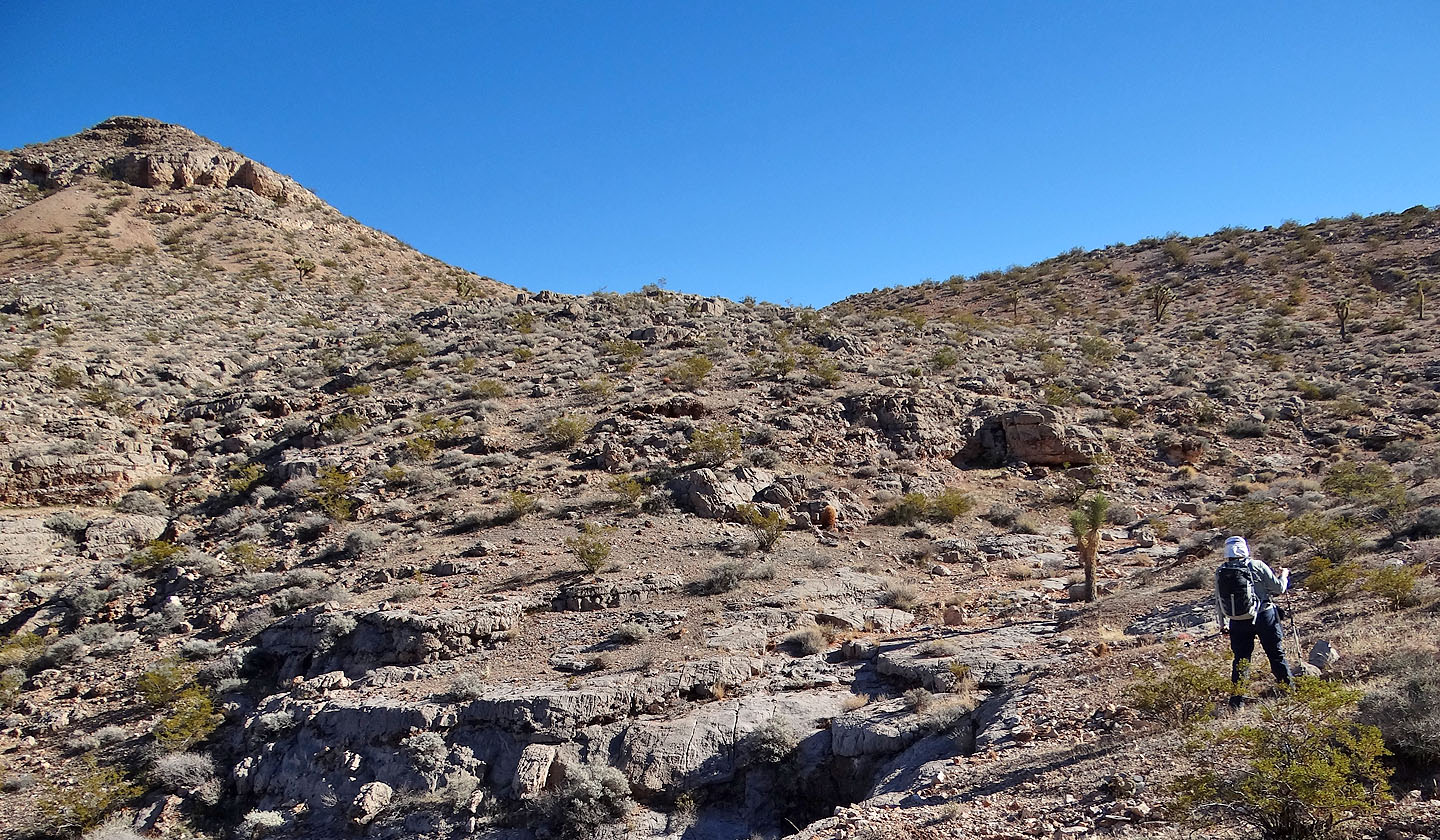 We headed to the ridge crest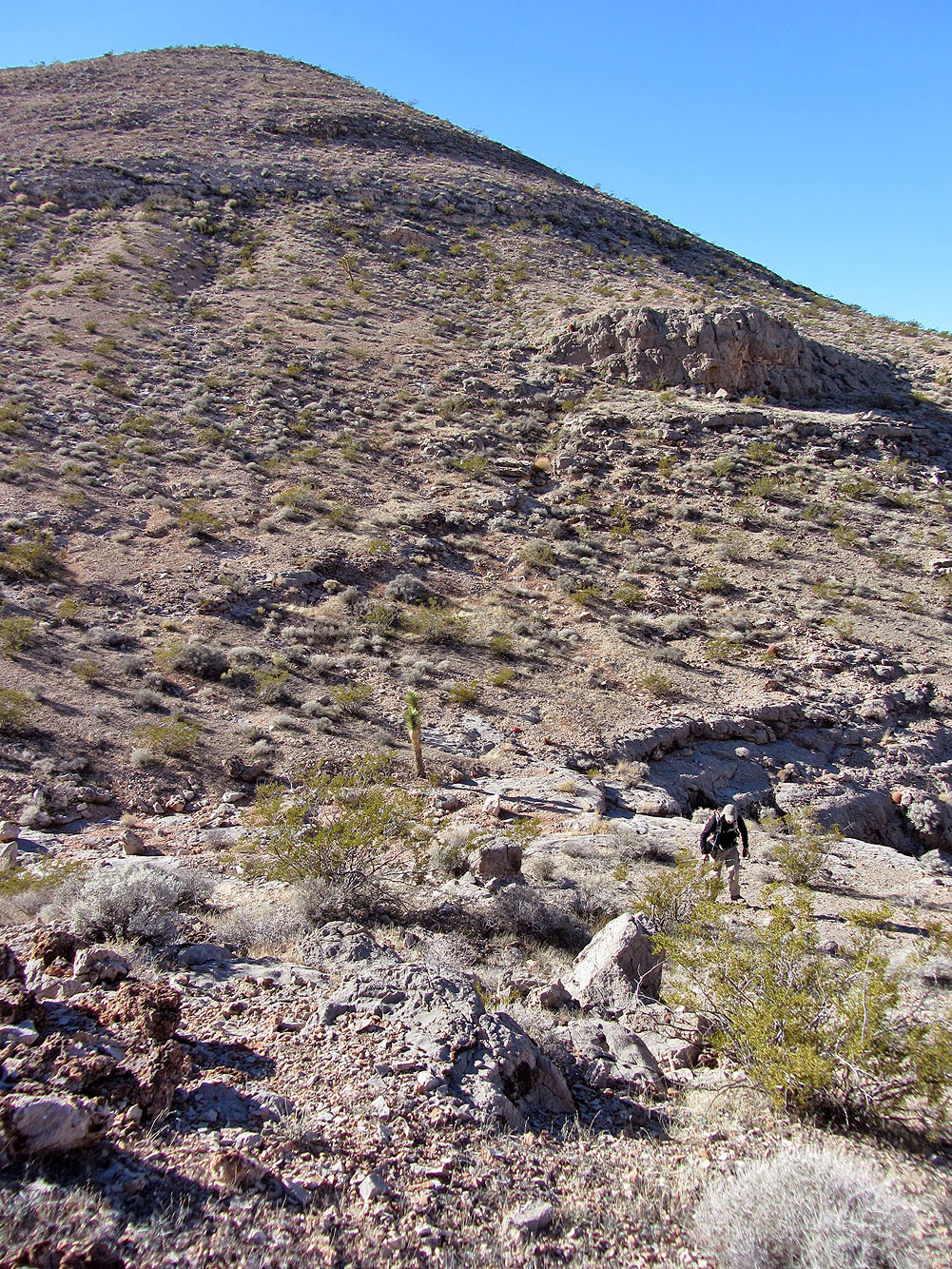 Looking back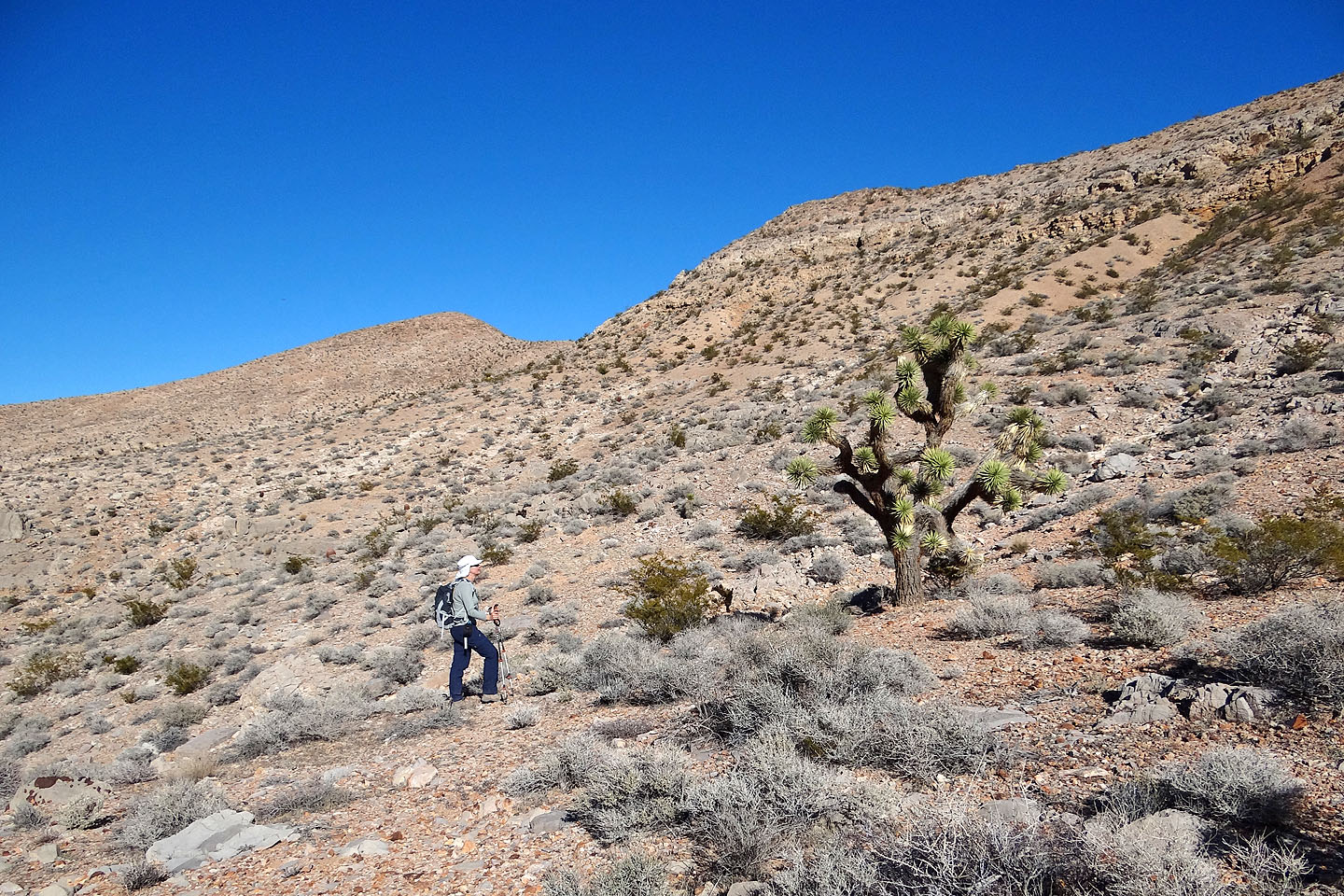 The summit appears above Dinah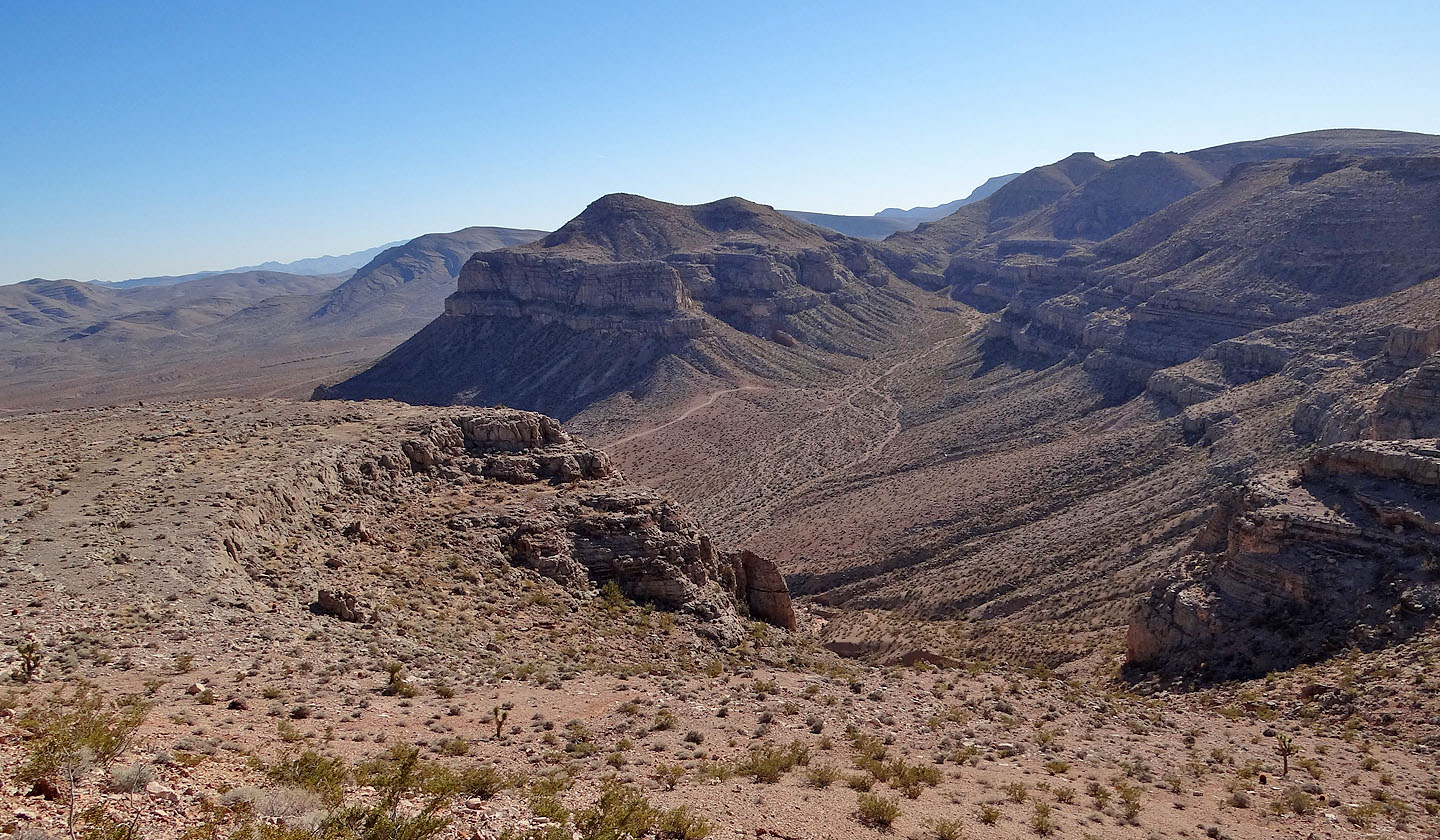 Looking back from atop the ridge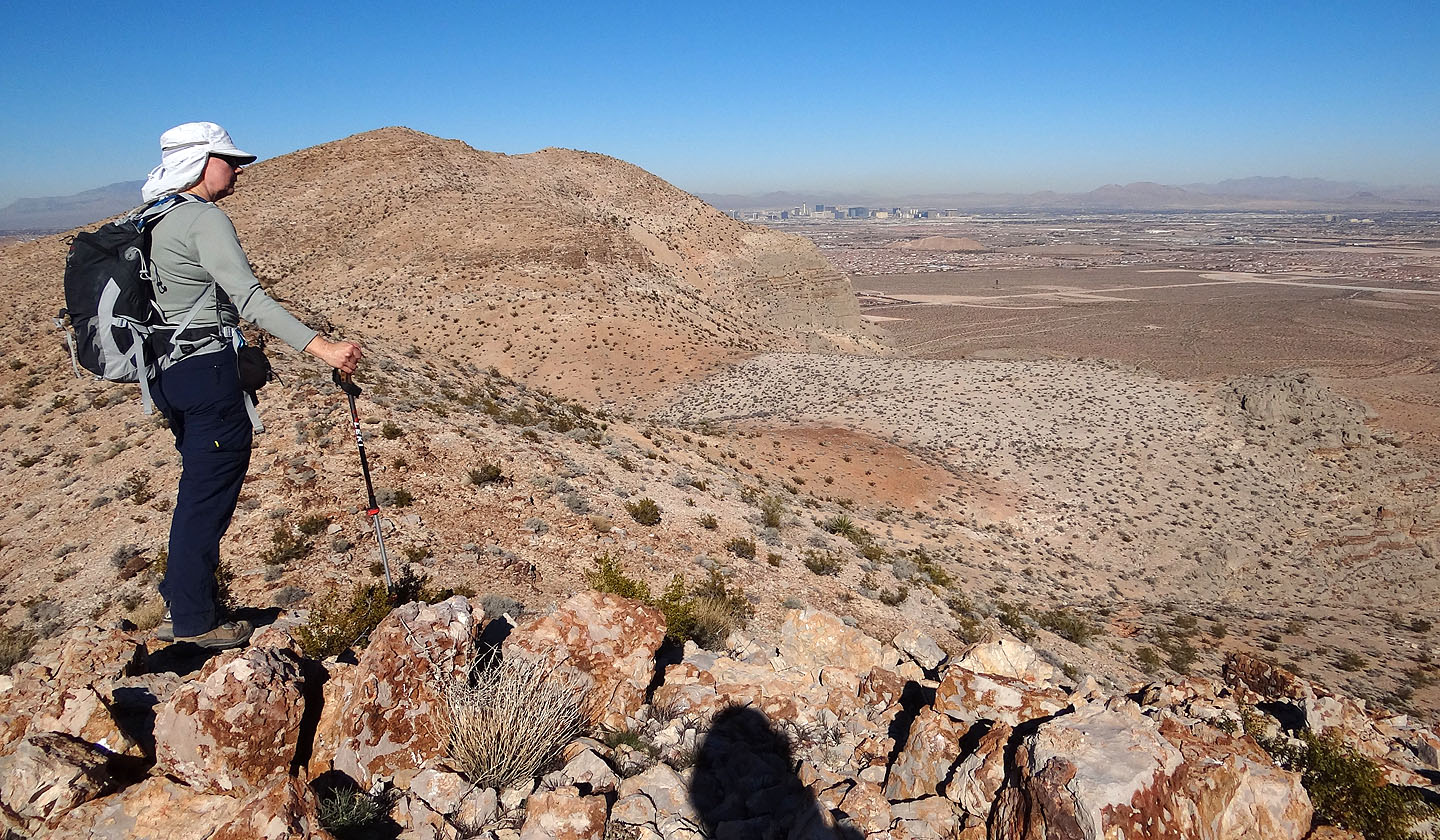 We'll have to drop down a bit before reaching the summit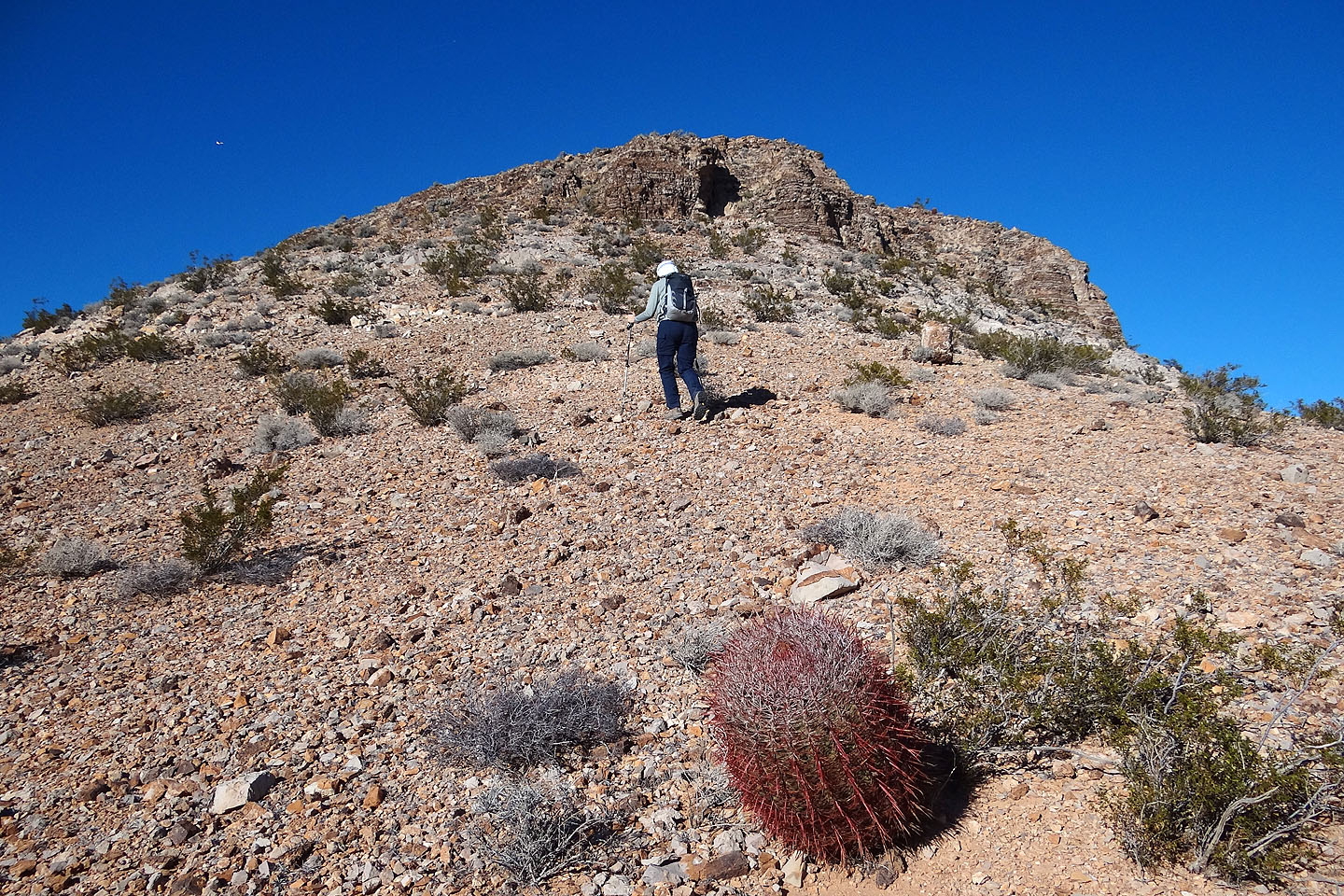 Heading to the summit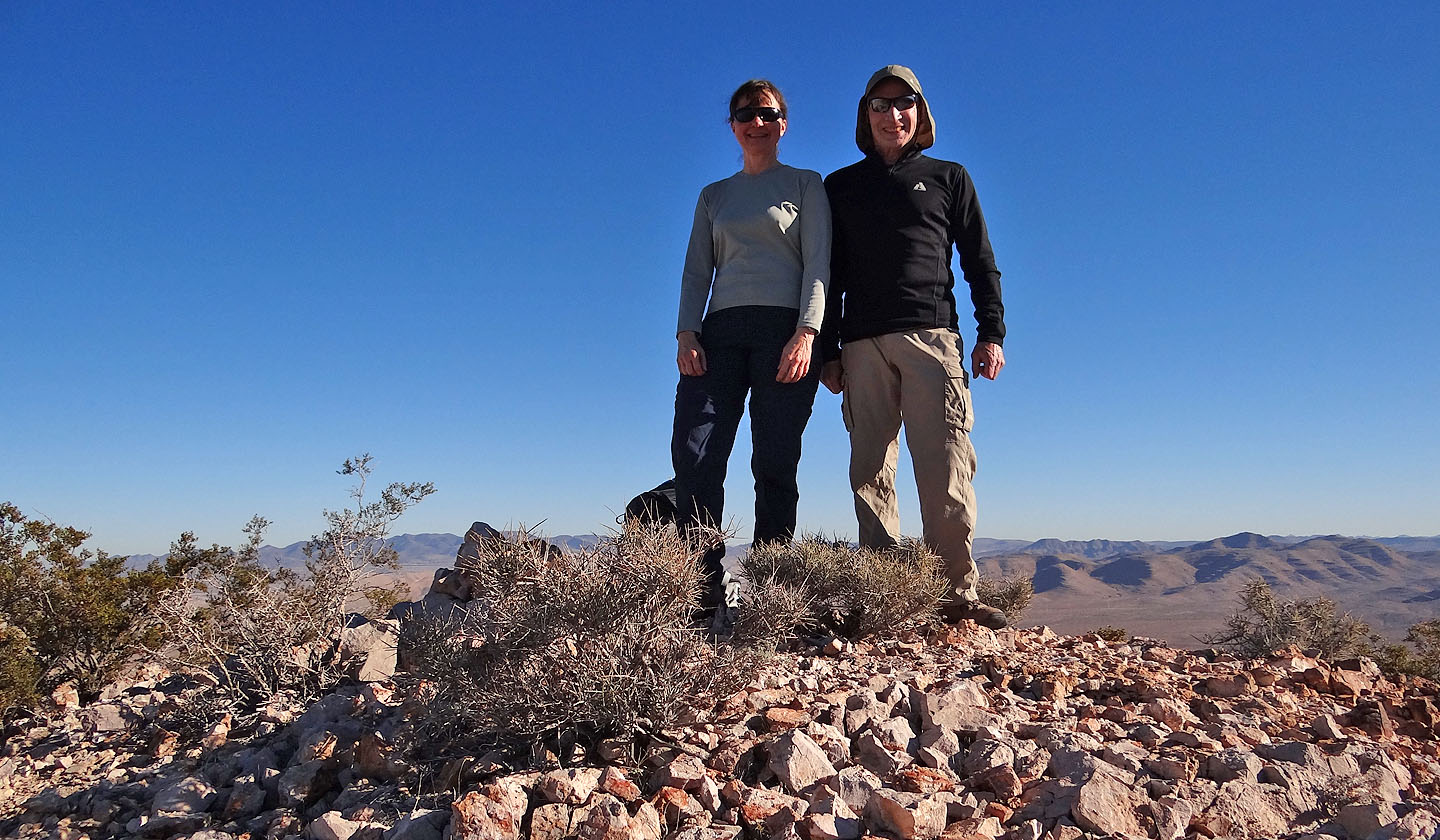 On the summit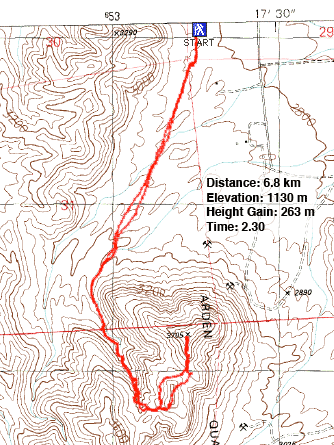 Bird Spring (4.2 mi, 3707 ft, 863 ft)