bobspirko.ca | Home | Canada Trips | US Trips | Hiking | Snowshoeing | Map | About
Storm Castle Peak
Bozeman, Montana
July 11, 2022
Distance: 7.9 km (4.9 mi)
Cumulative Elevation Gain: 614 m (2014 ft)
The crenellated slopes of Storm Castle Peak bear a striking resemblance to the fortifications of a castle. Its pinnacles and cliffs reminded me of turrets and stone walls. Fortunately, there's a good trail that ascends the mountain while avoiding the rocky obstacles. Storming this "castle" is easy.
Storm Castle is a half-hour drive southwest of Bozeman. The trailhead shares a parking lot with the start of another hike, Garnet Peak. There's room for perhaps a dozen cars, and it was nearly full when we arrived on a weekday morning.
I was expecting a silent forest when I stepped out of the car, but instead I was met with the sound of buzzing insects. This wasn't a mild thrum, but a nearly constant raucous that followed us up the mountain. I wondered what insect could make such a noise, so partway up the trail, I looked for and sighted the source: cicadas.
Dinah and I followed the trail as it twisted up the slope, running through shady forest and meadows filled with wildflowers. Halfway up the mountain, we reached a viewpoint, a perch on a high cliff that gives a fine view of Storm Castle Creek Valley. After looking around, we continued climbing.
Since cliffs prevent gaining the top directly, the trail, with the aid of switchbacks, winds around to the backside. We hiked through the trees before emerging onto the rocky summit. Don't expect far-reaching views here; surrounding peaks tower over Storm Castle. But for the effort, the summit scenery is more than satisfying. It's a fine spot to relax and look around.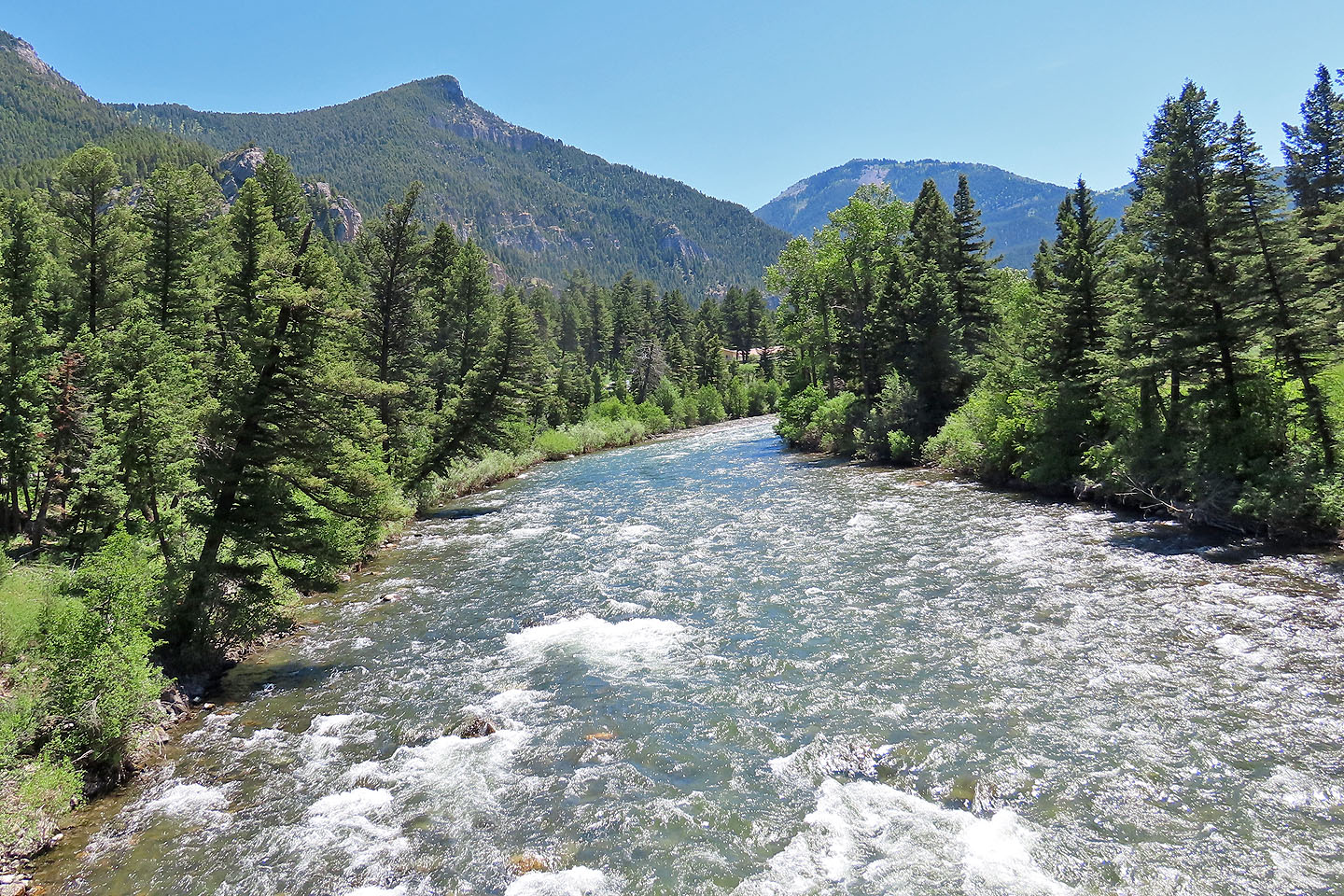 Storm Castle Peak seen from the bridge over Gallatin River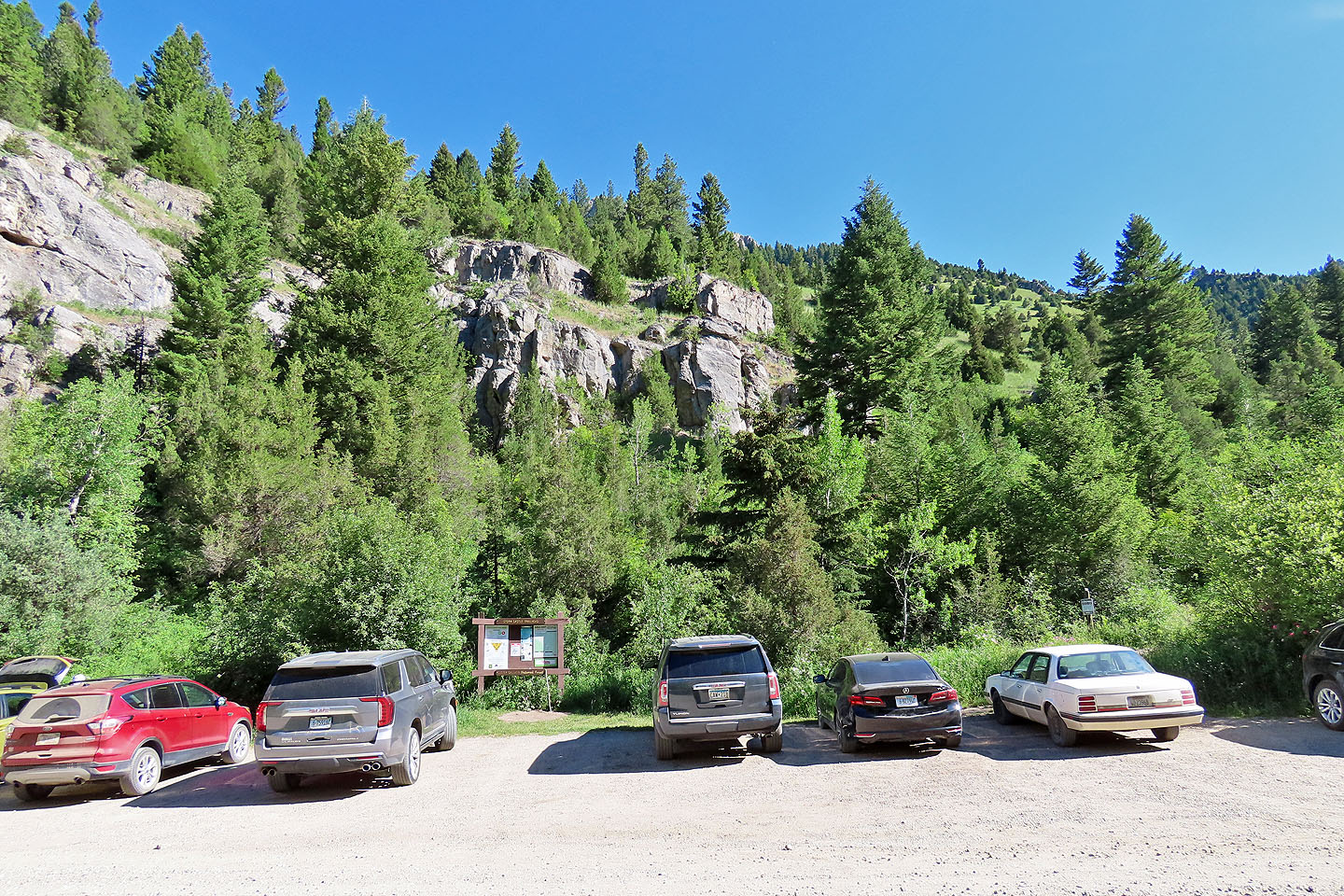 Cars were covered in dust after driving up the access road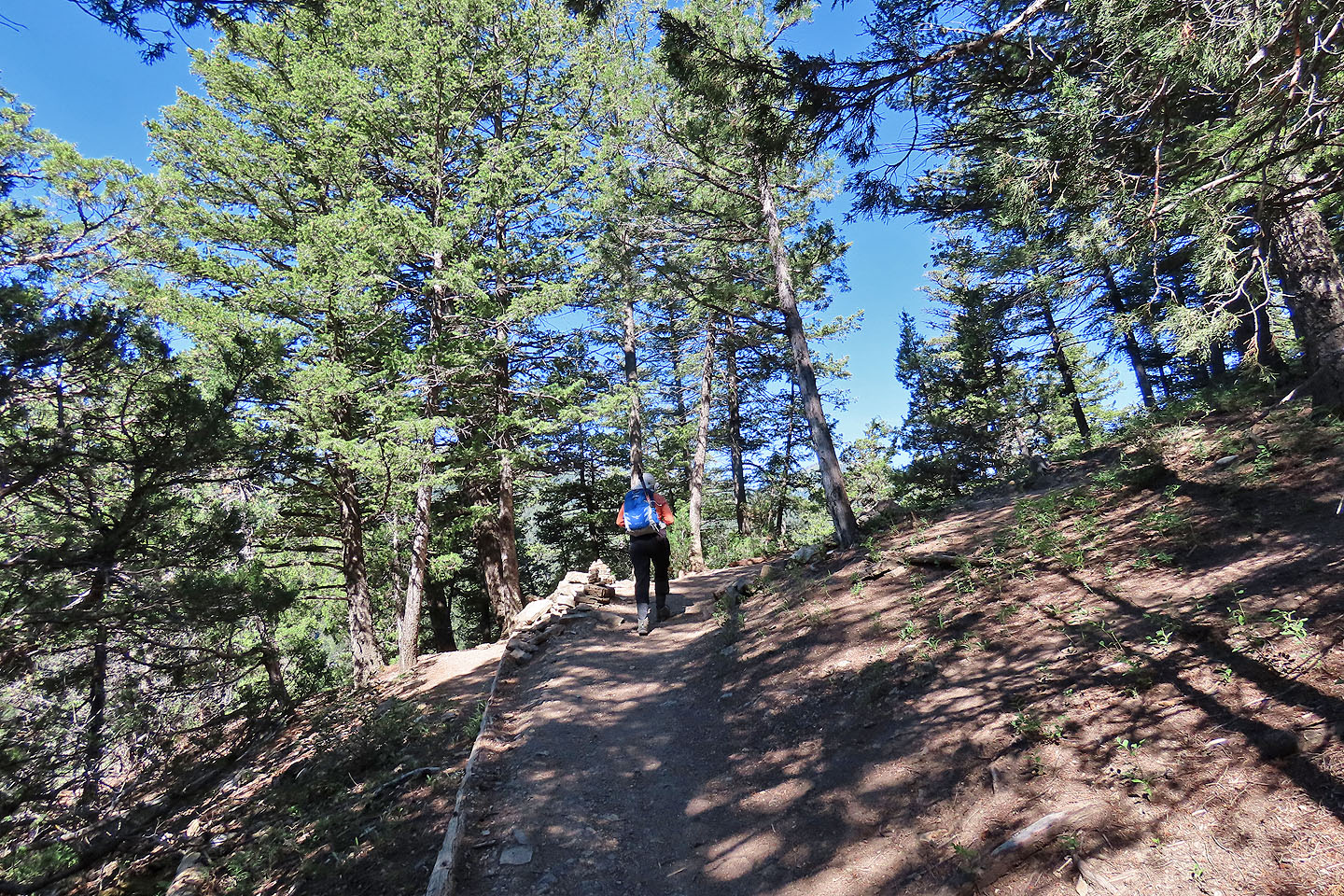 After several minutes of hiking we came to a cairn marking a viewpoint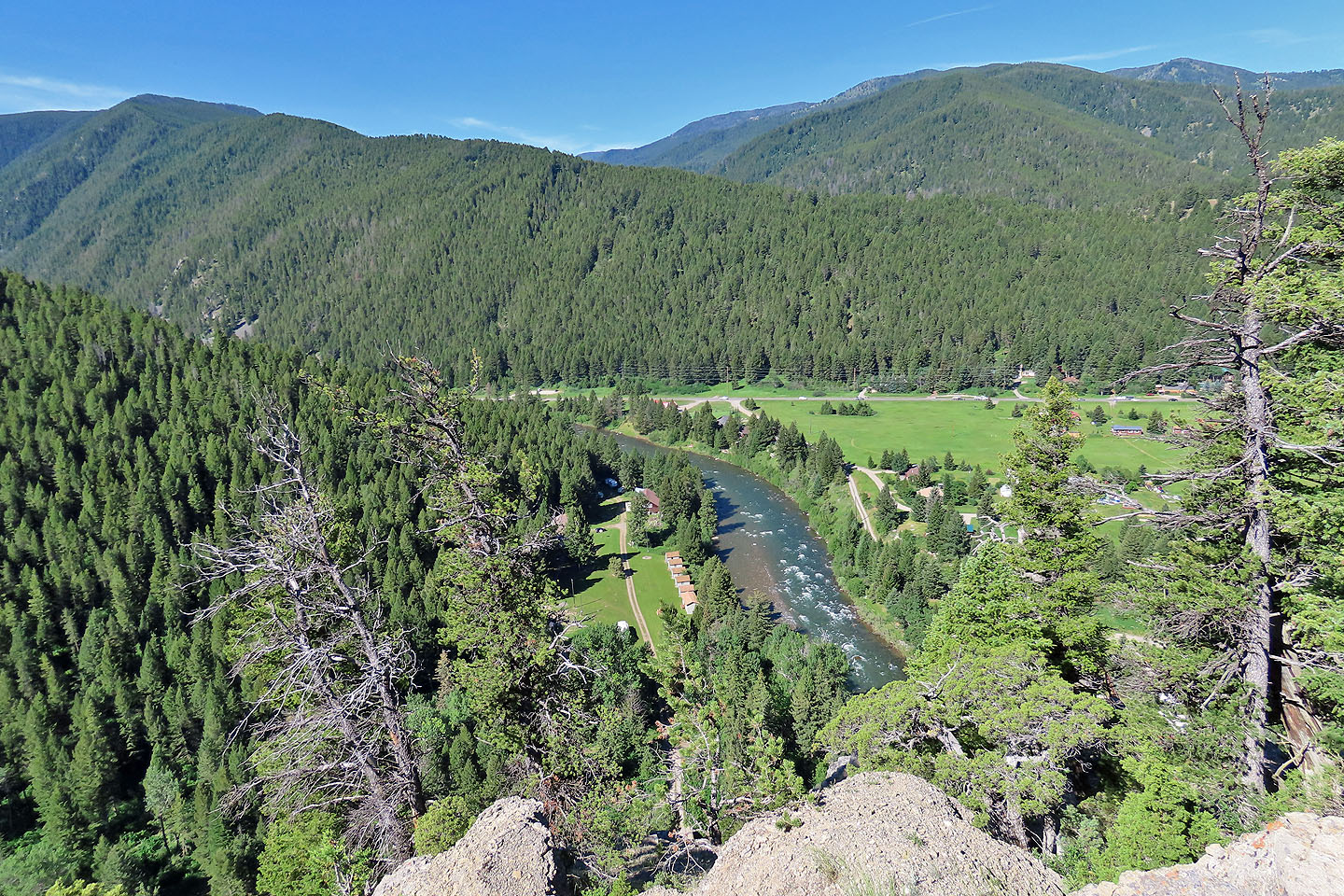 Looking down at Gallatin River from the viewpoint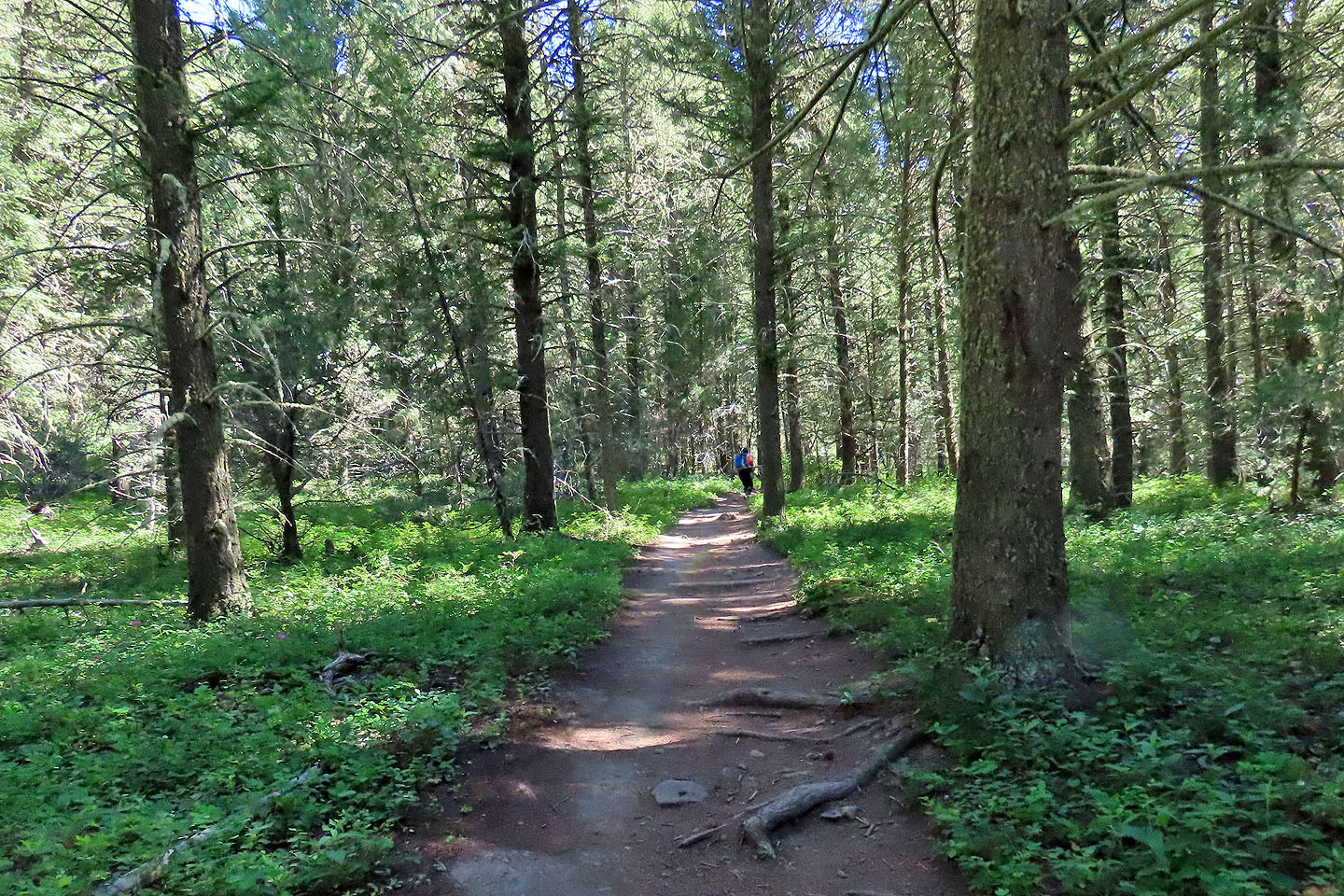 Being a hot day, we appreciated the cool shade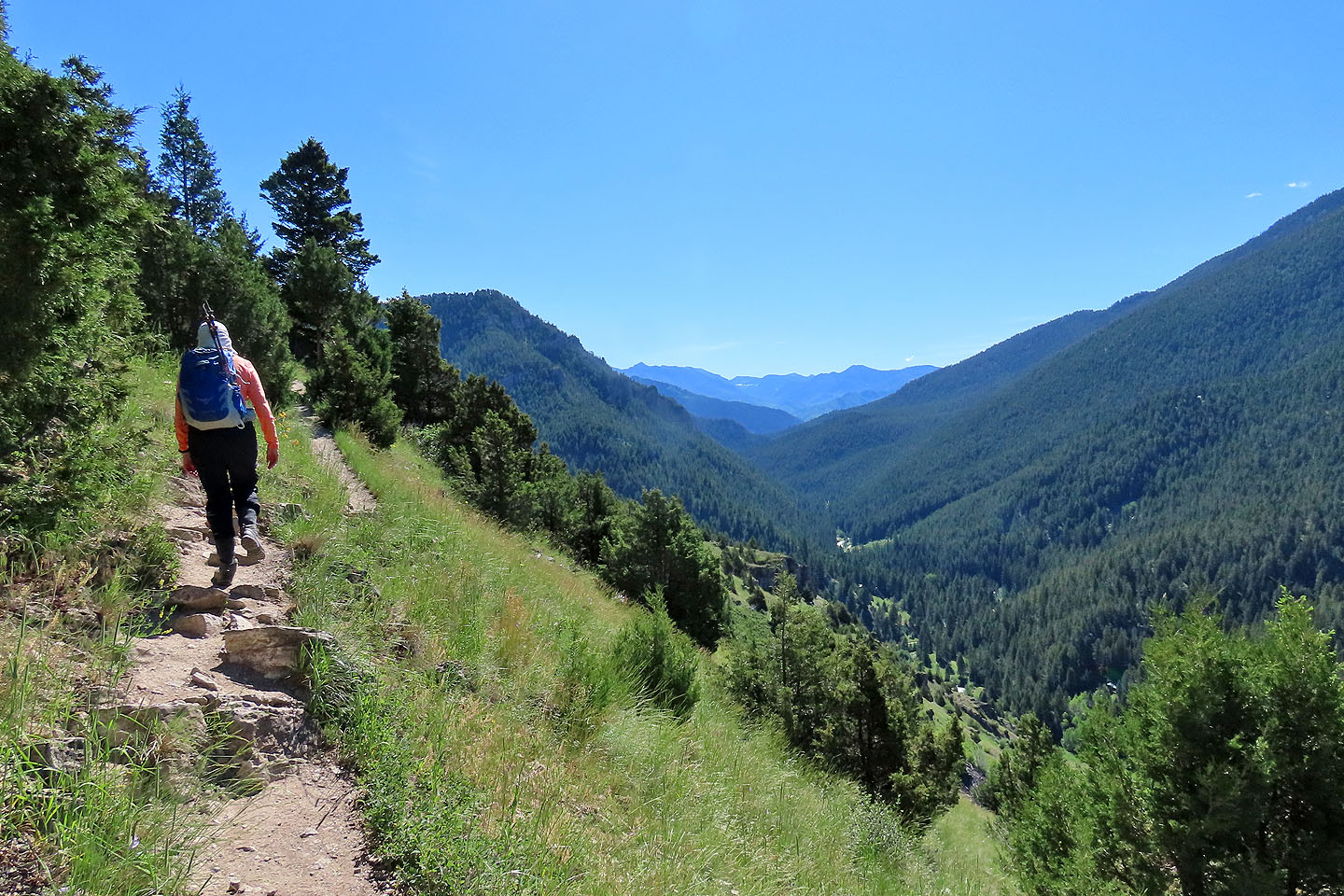 The trail climbs above Storm Castle Creek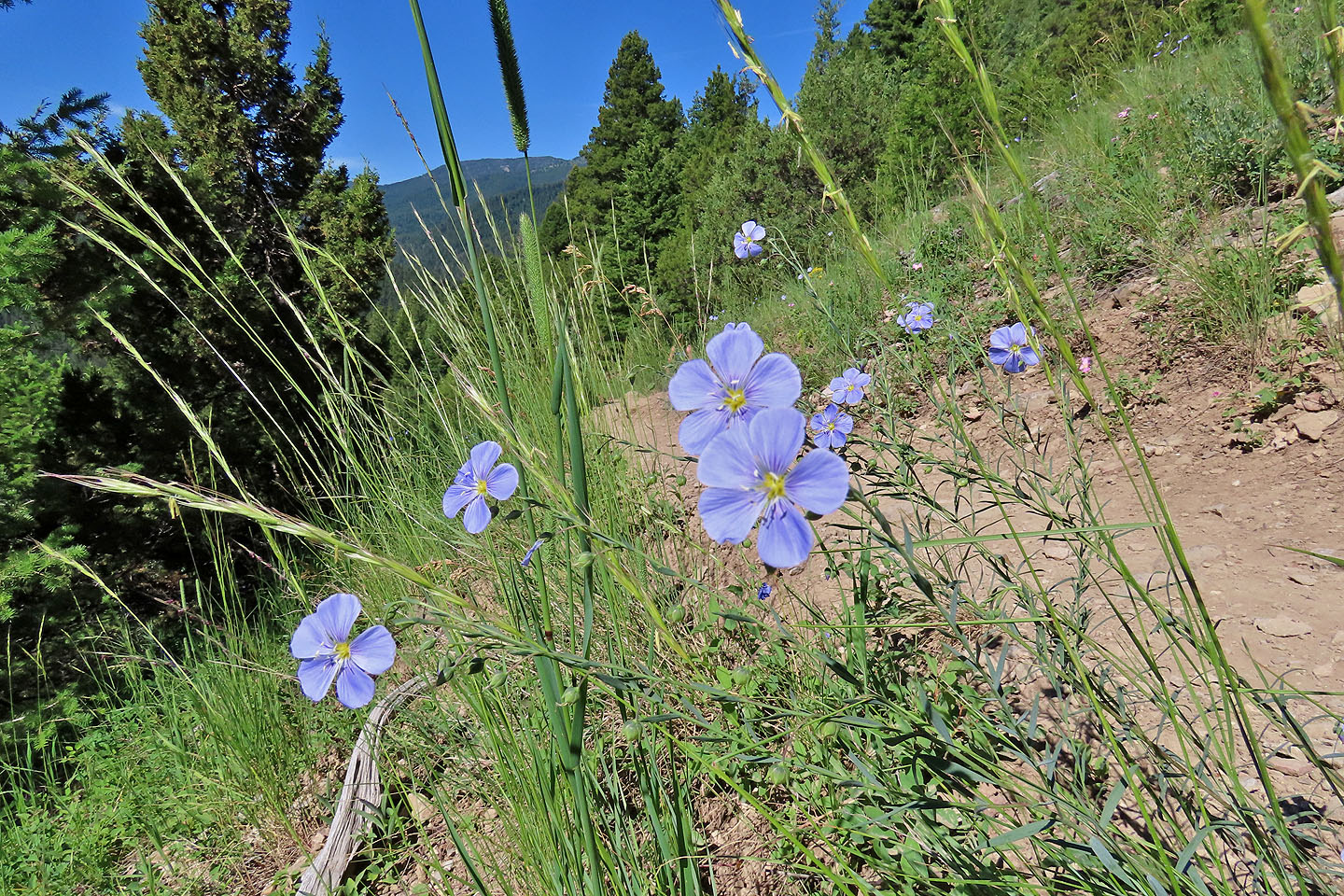 Flax wildflowers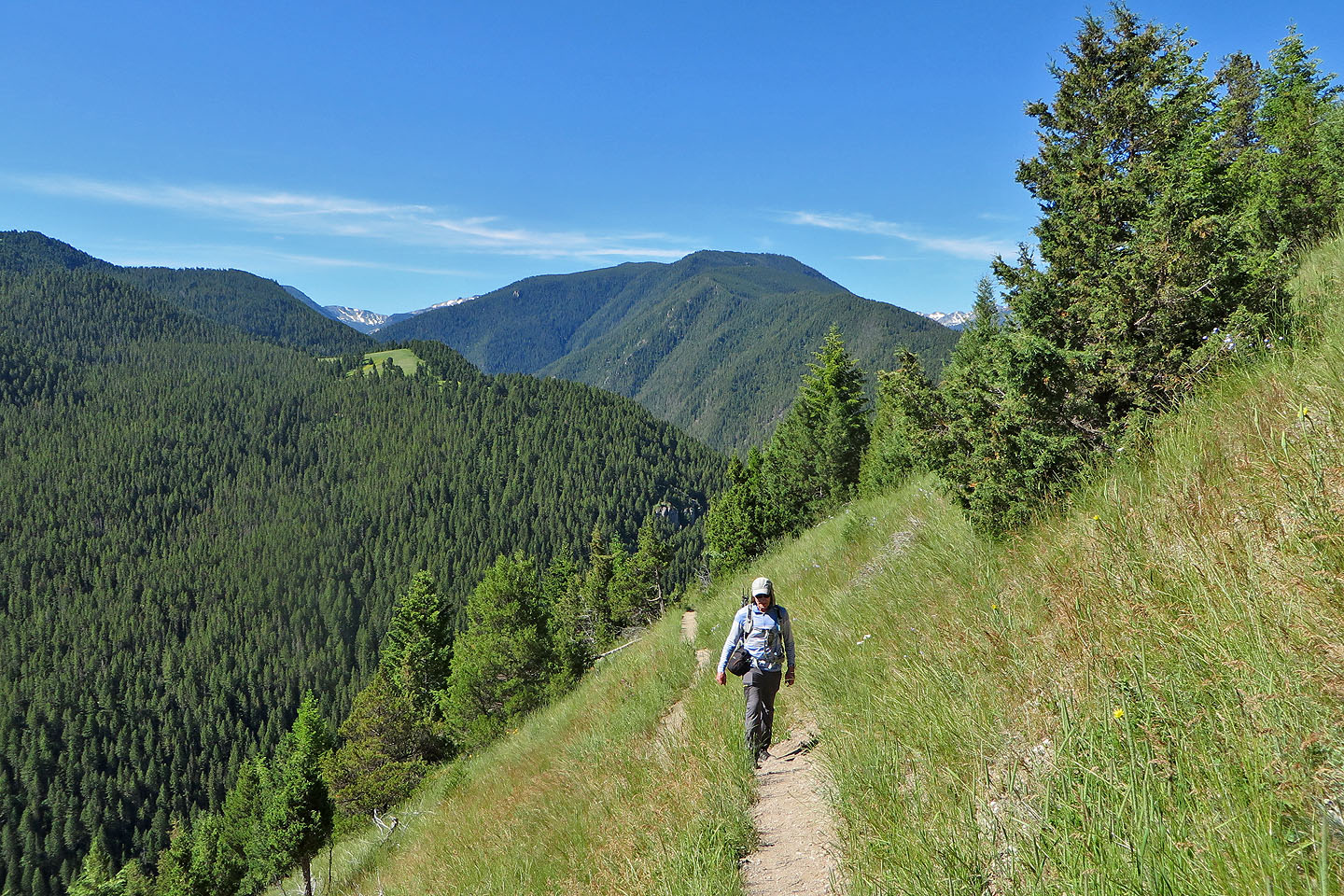 Looking back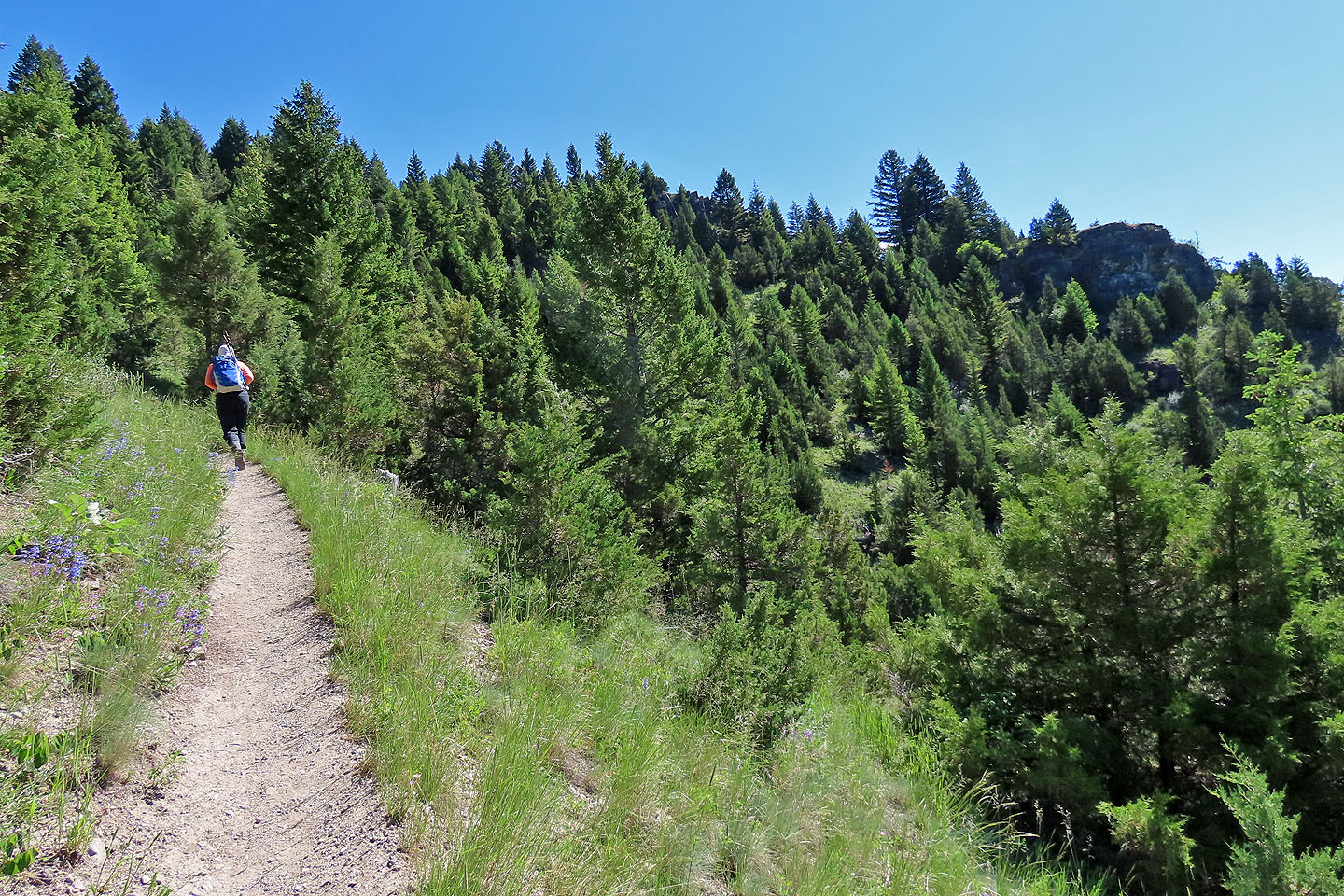 Coming to a viewpoint, the bump on the right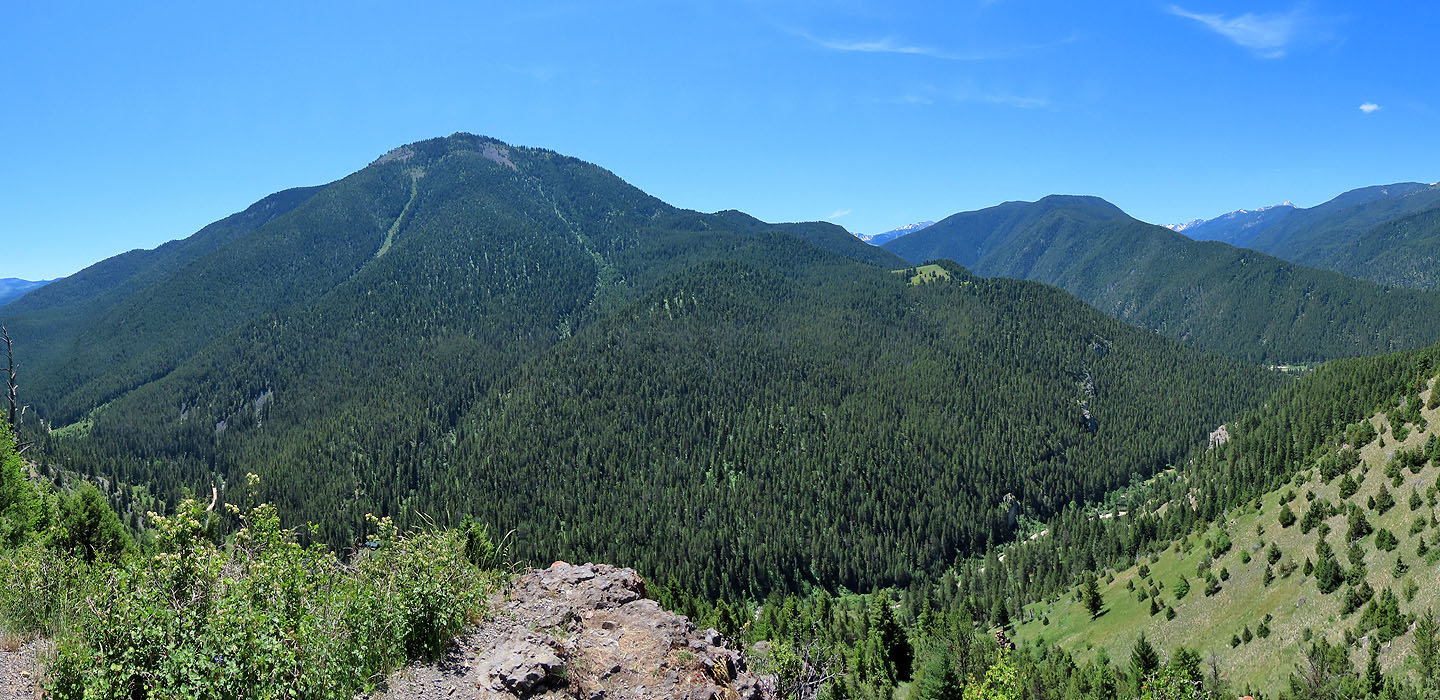 Garnet Mountain seen from the viewpoint

The slope ahead is studded with outcrops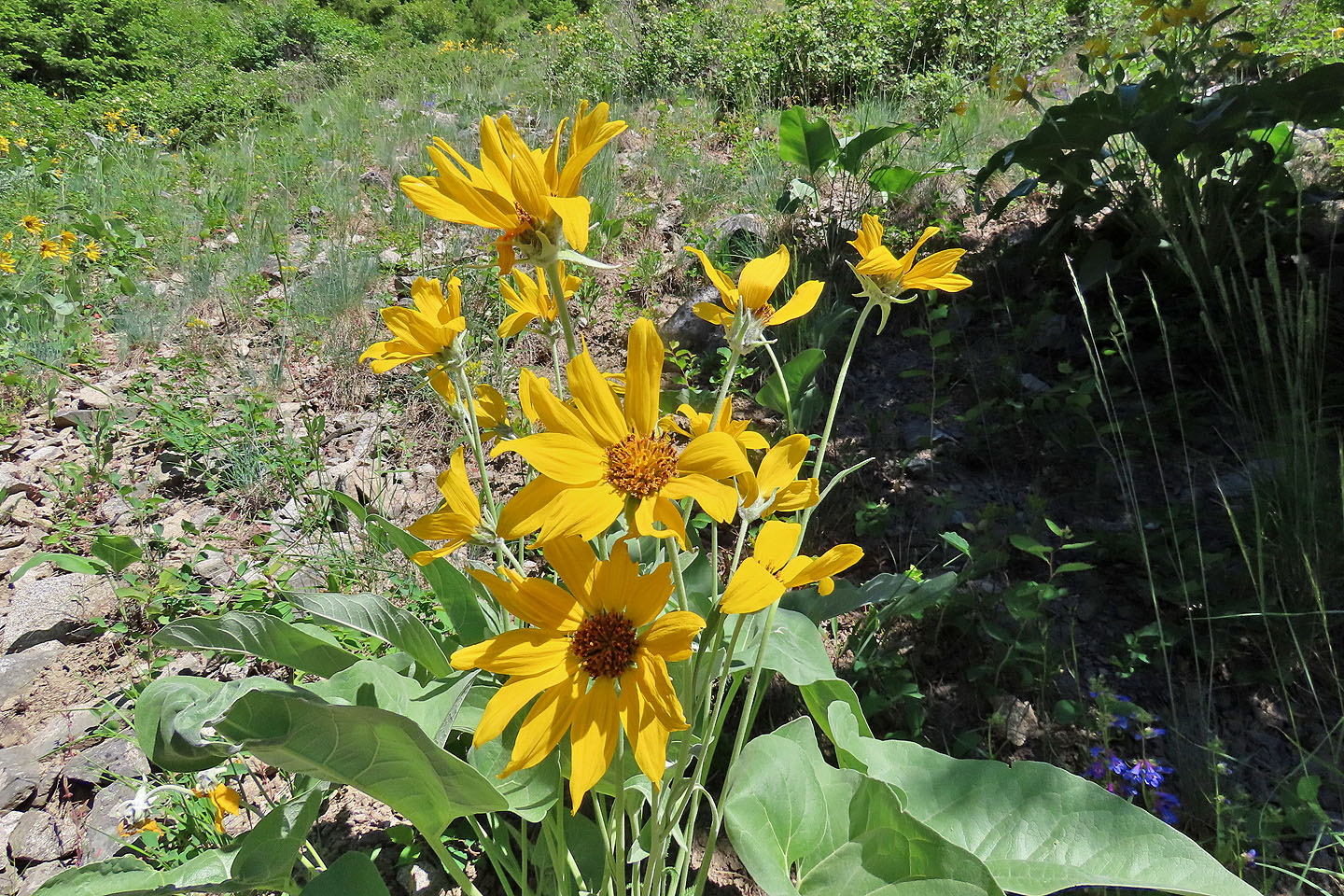 Arrowleaf balsamroot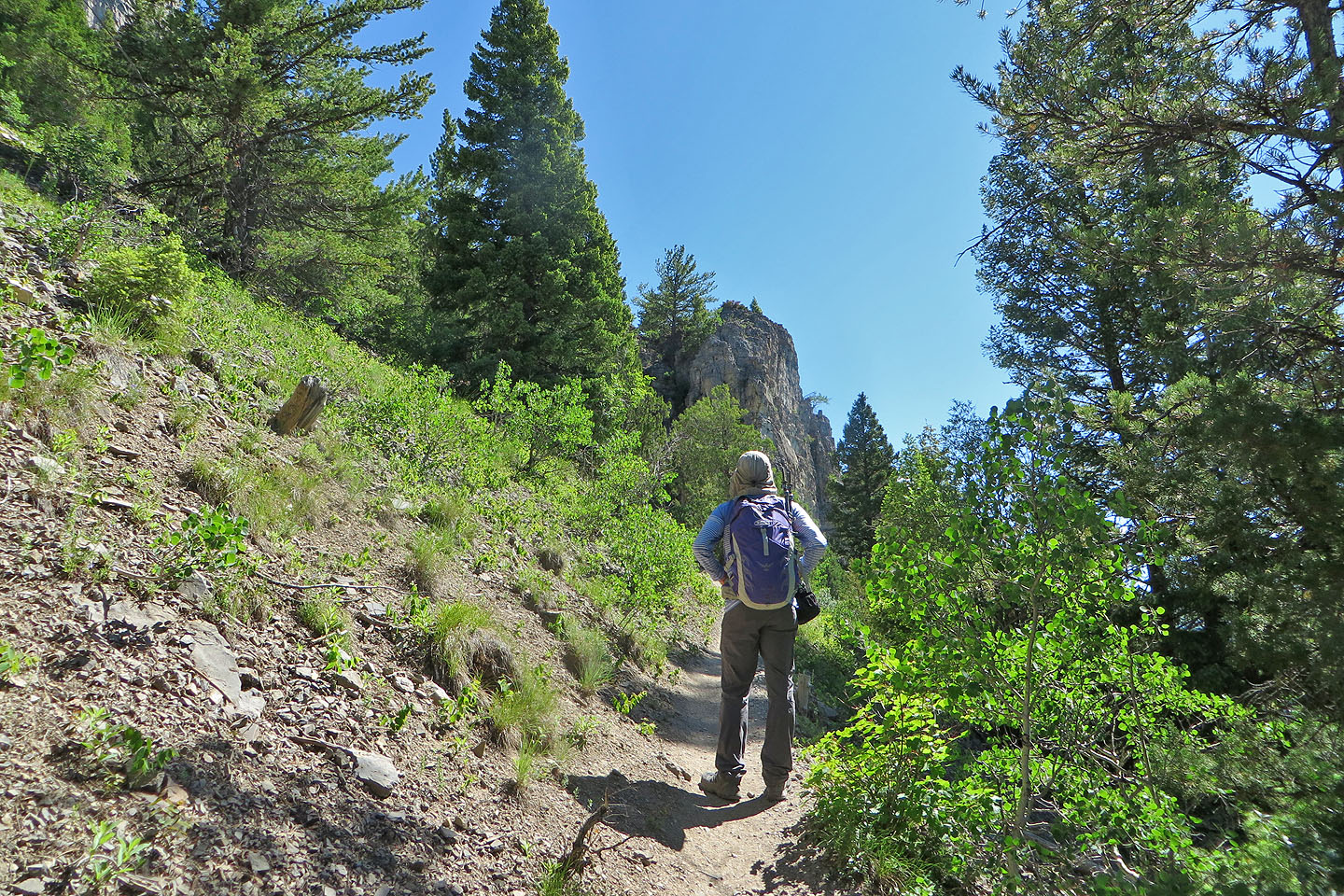 One of many switchbacks. This one turns before reaching the cliff ahead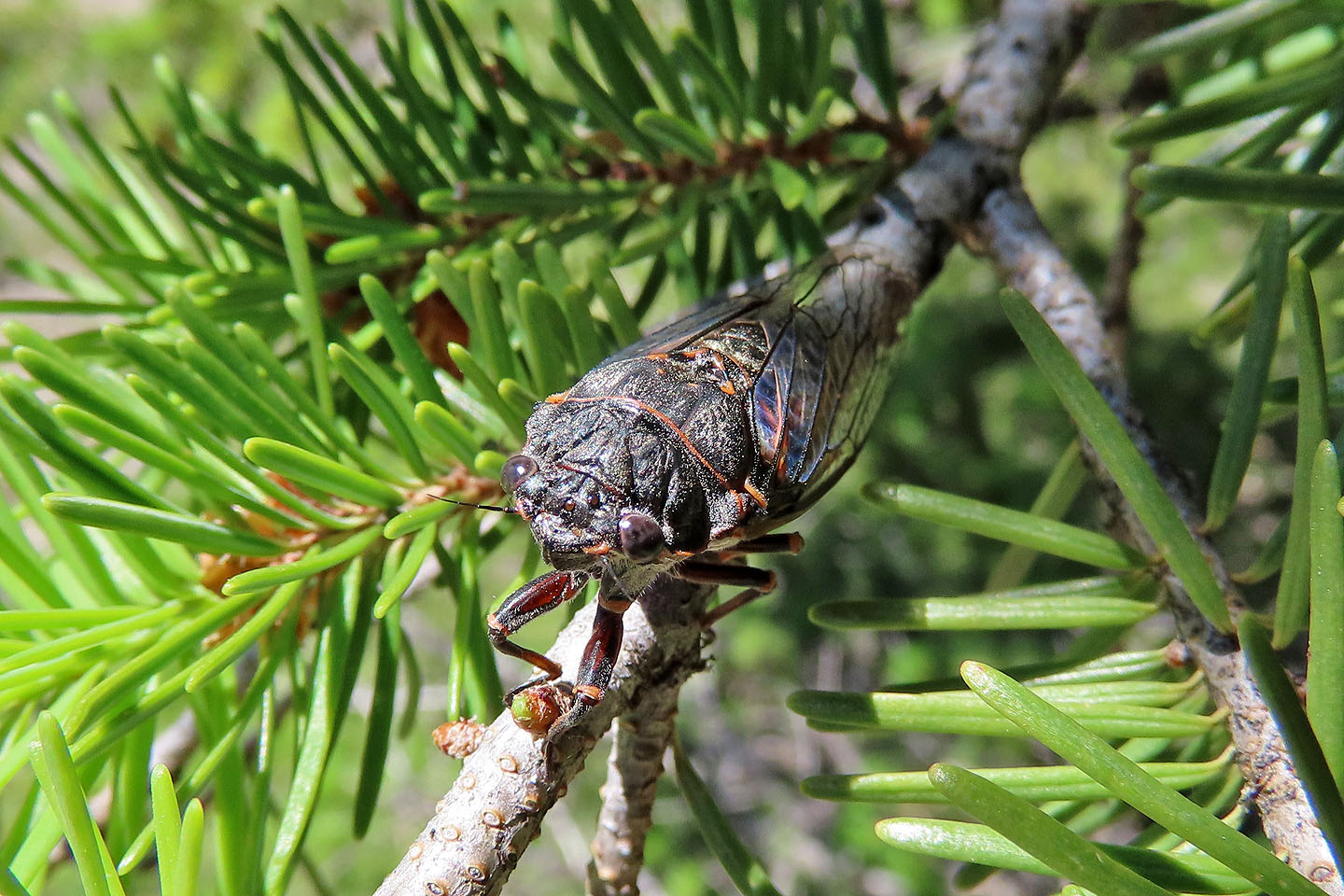 The buzz of cicadas filled the air. Difficult to spot, I was fortunate to see one on a branch next to me.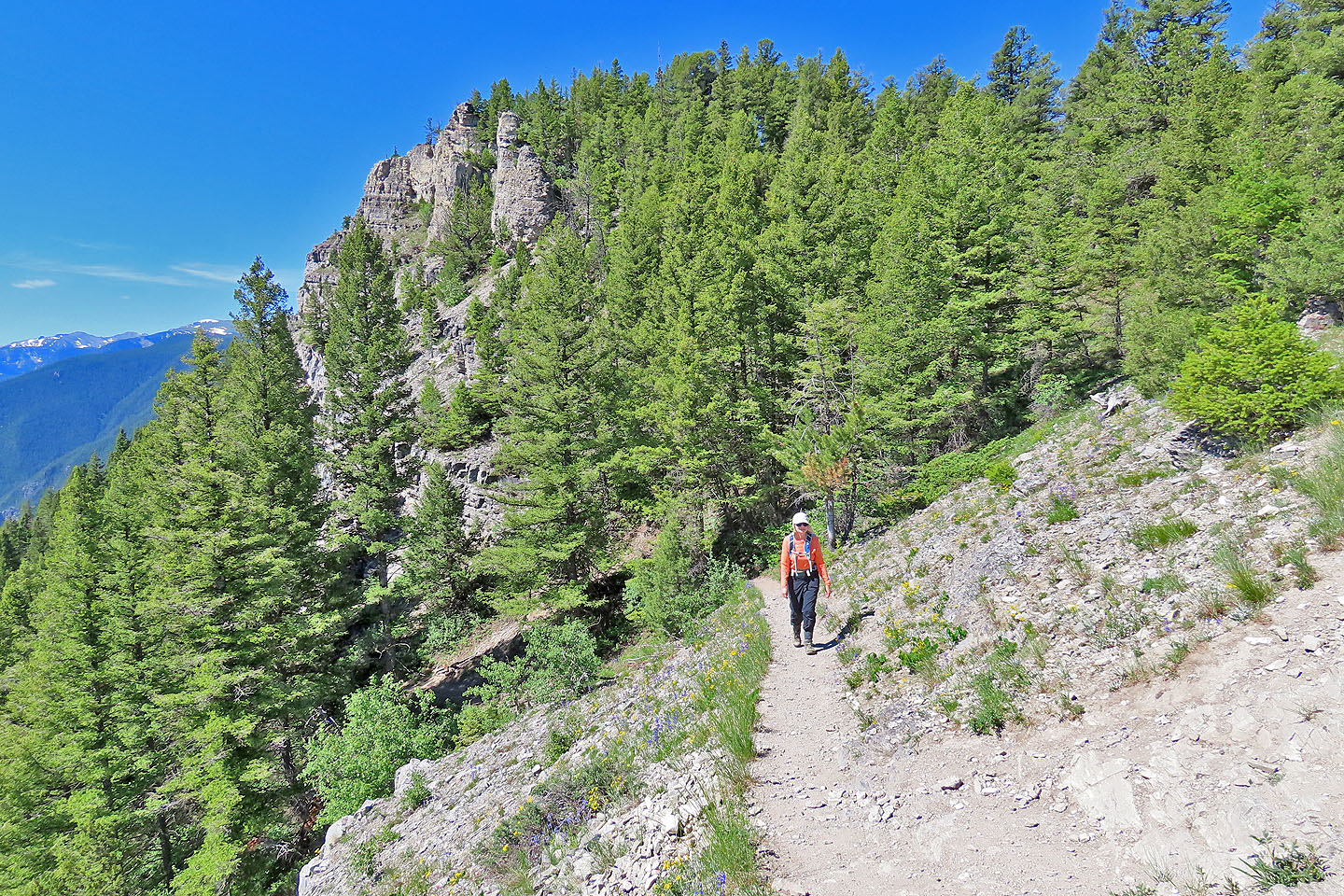 Coming up the last switchback, summit cliffs appeared behind us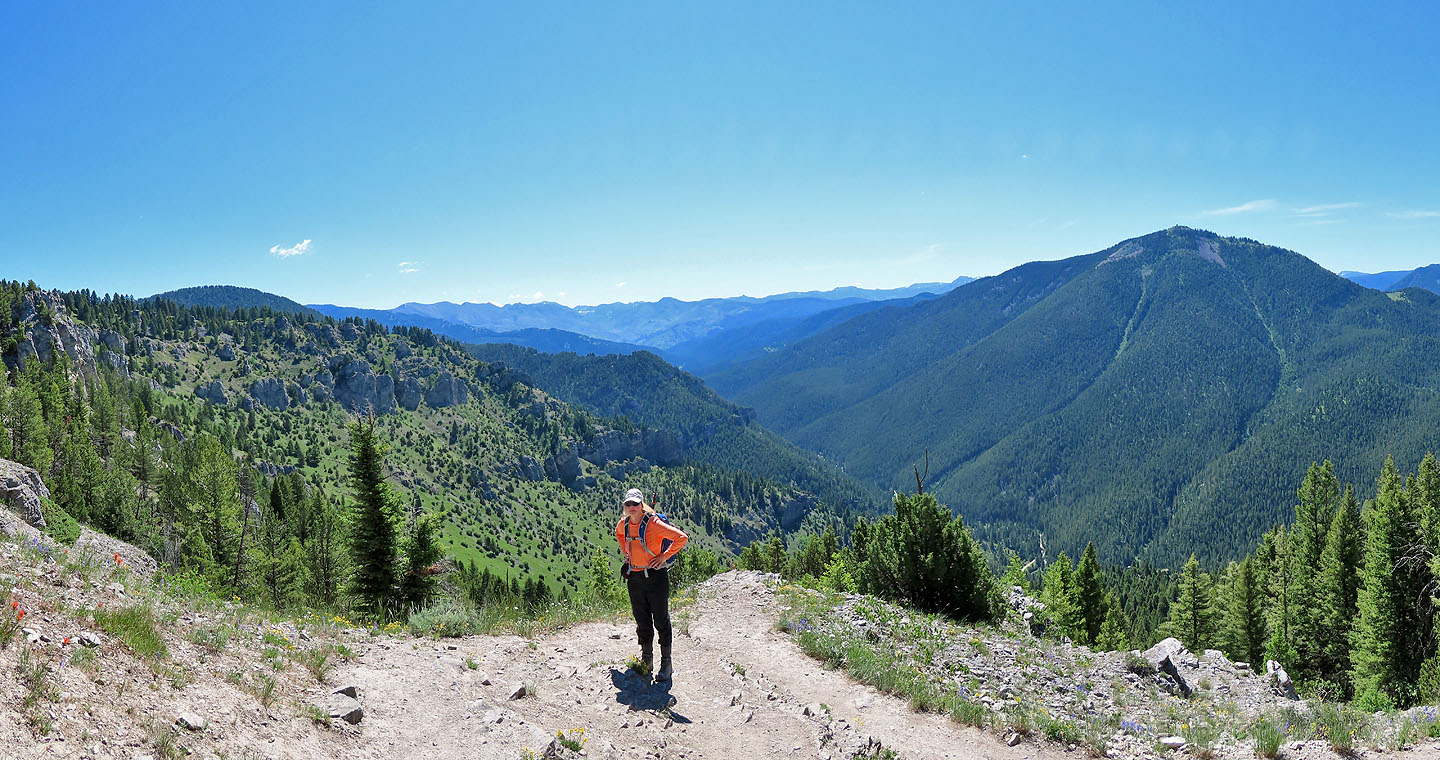 Dinah pauses at the top of the switchback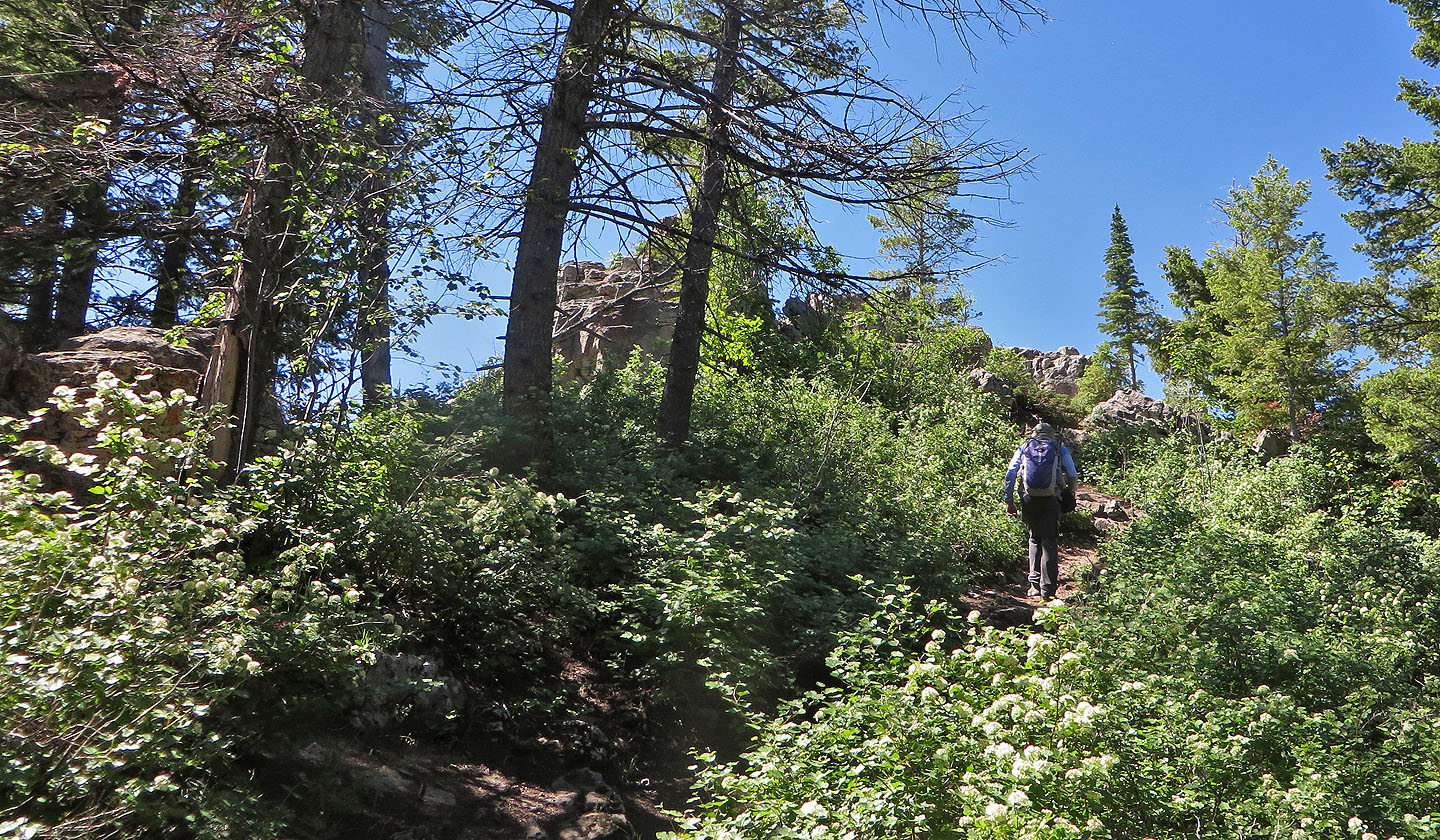 Almost at the summit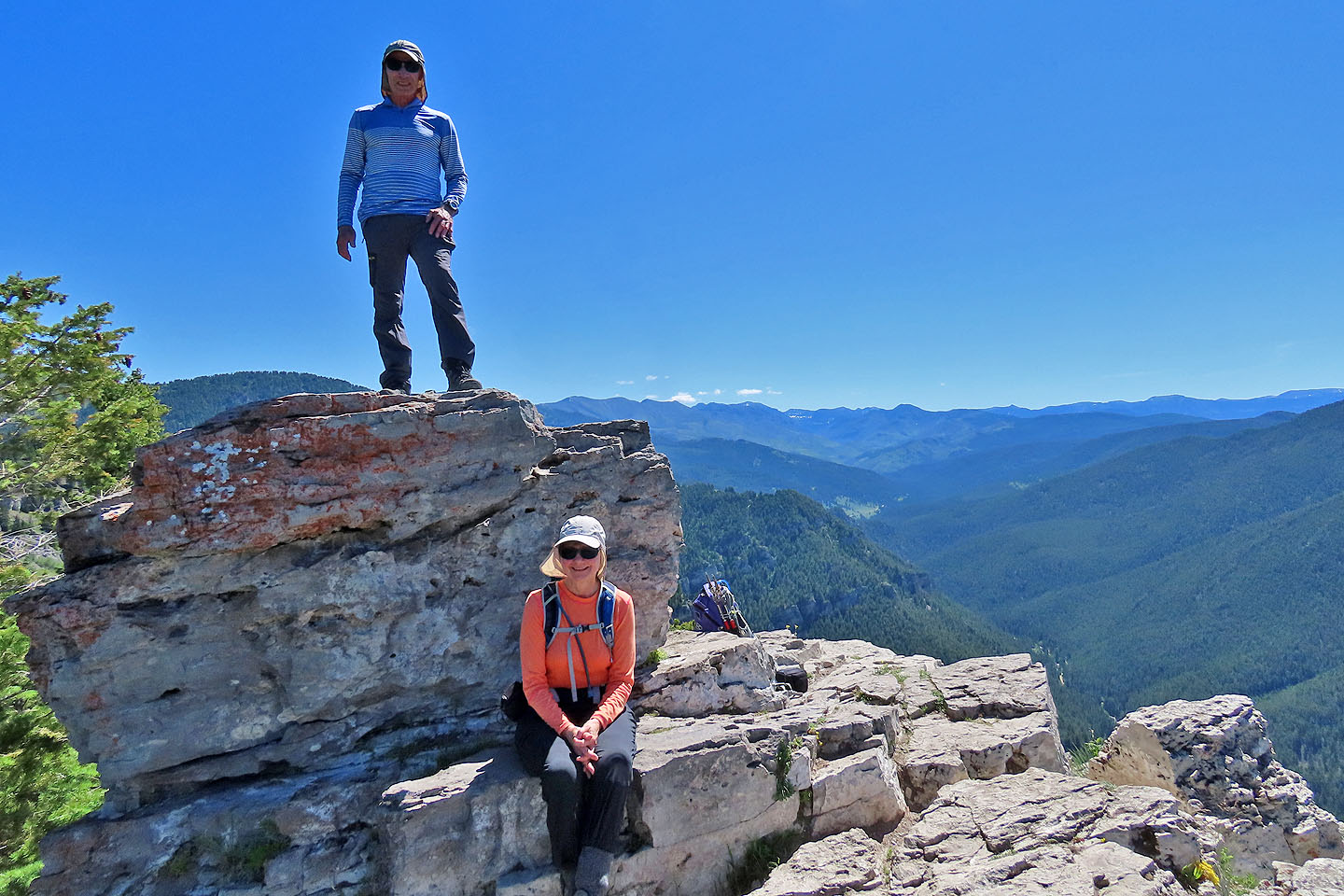 Posing on the top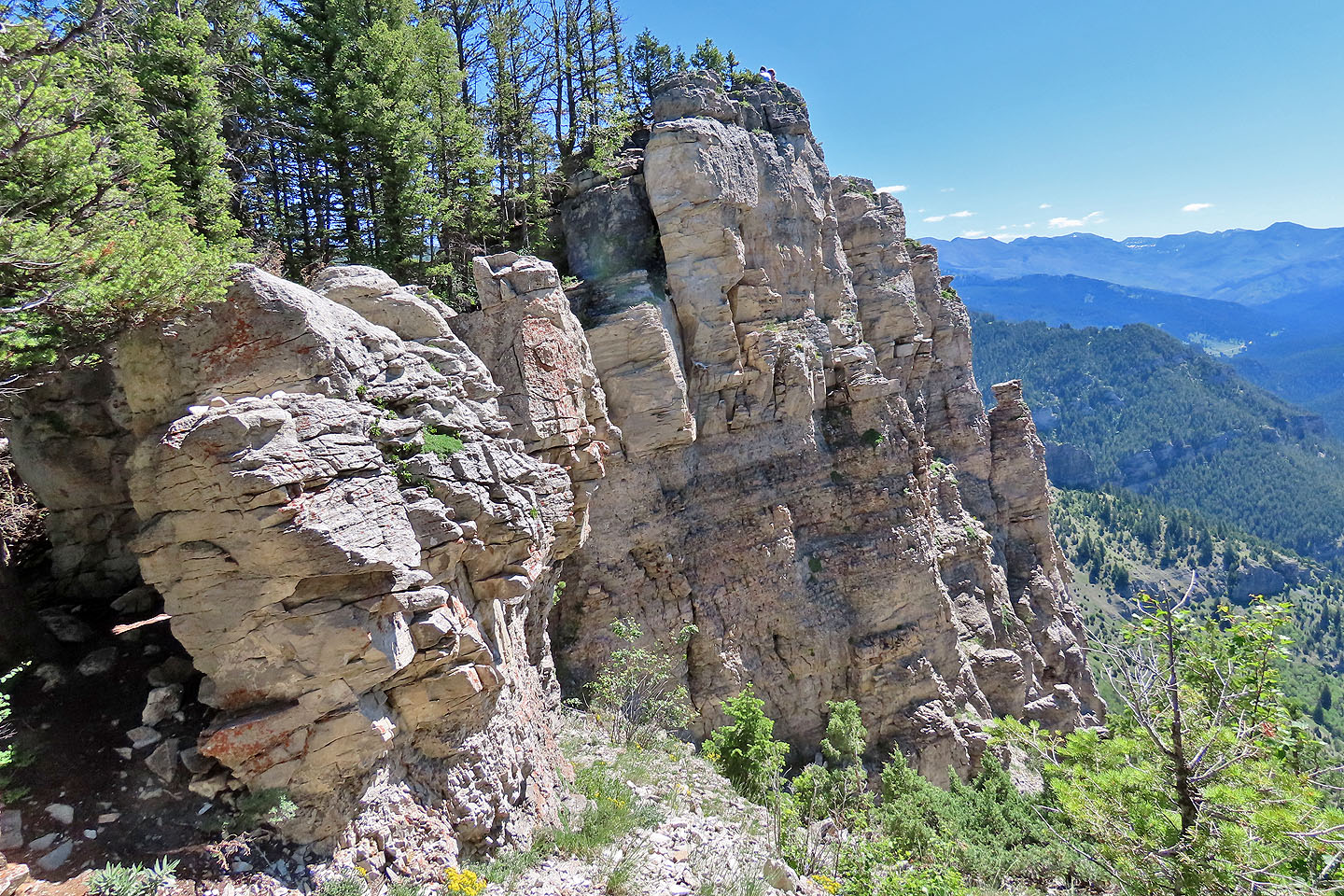 Coming down from the summit, we stopped to look at the lower cliff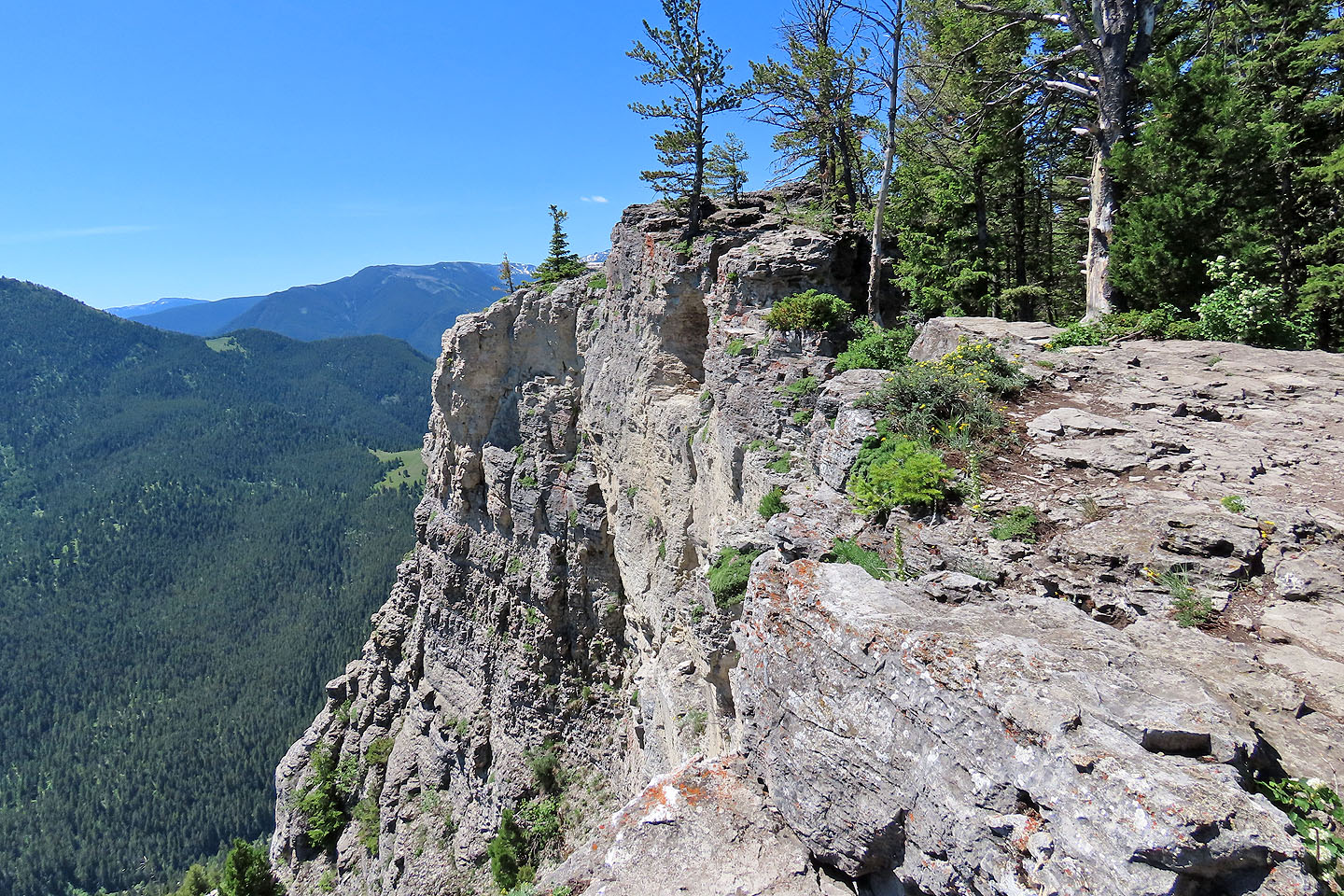 Looking at the lower cliffs from the other side. In the centre is a window.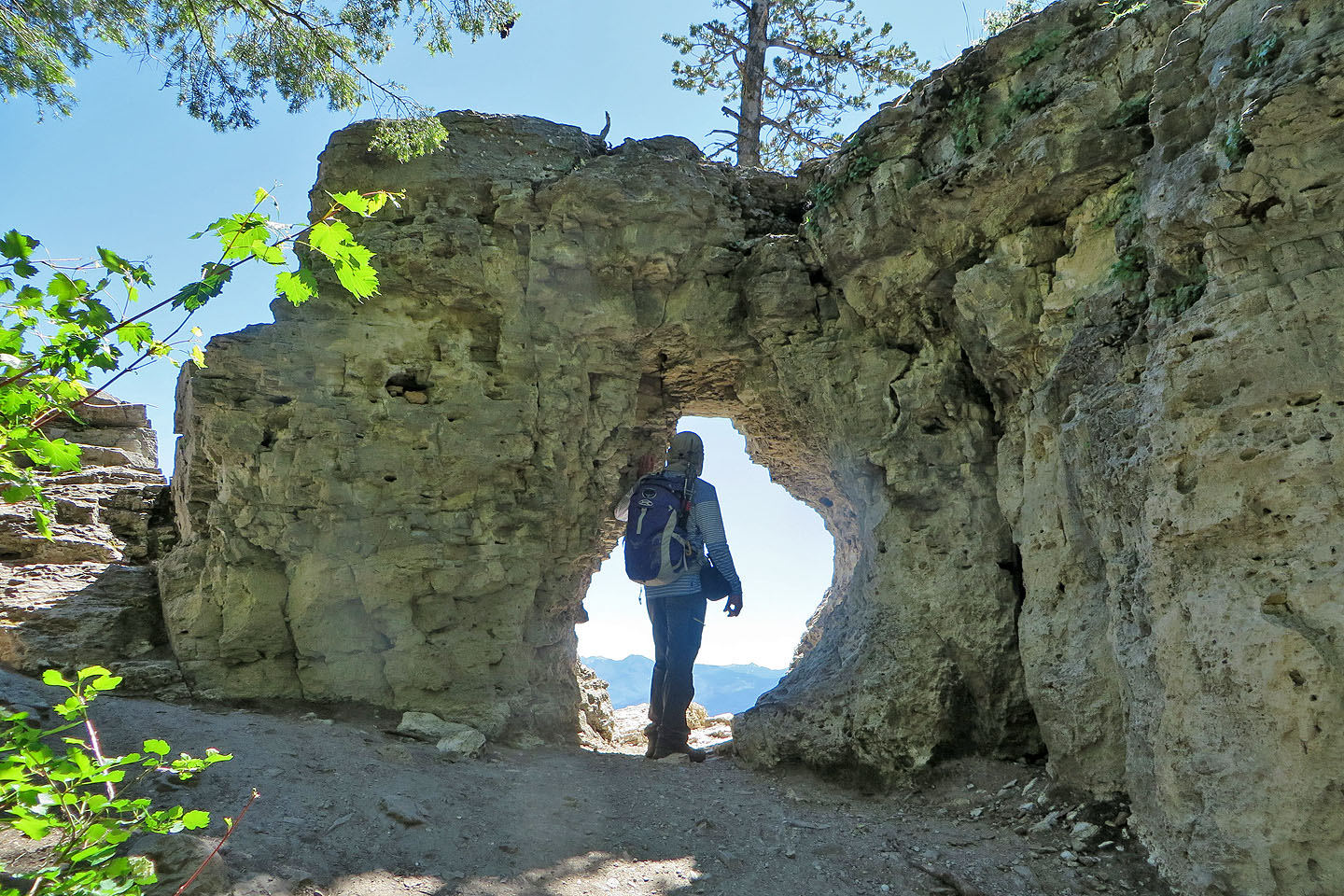 Looking out the window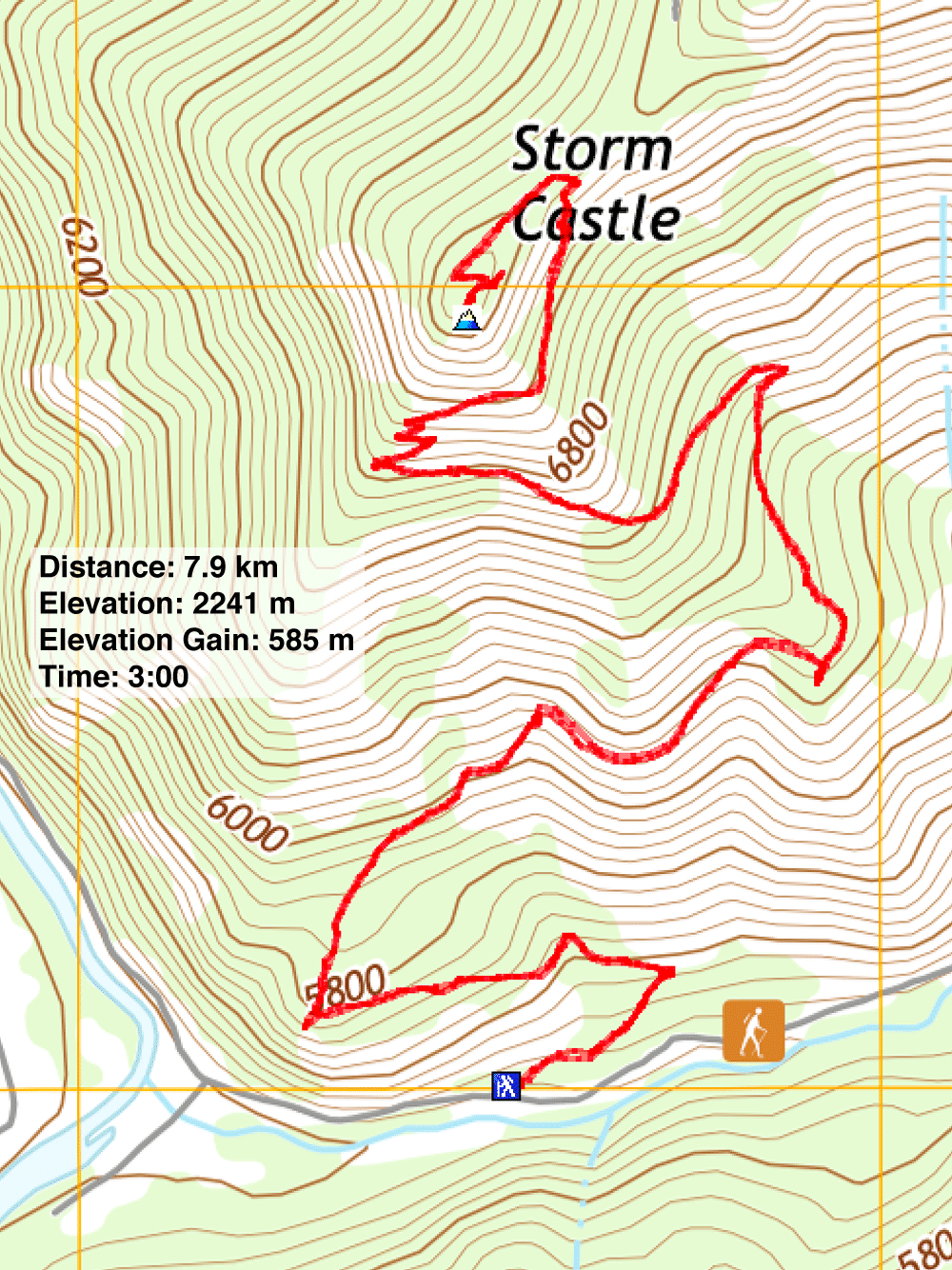 Garnet Mountain (4.9 mi, 7356 ft, 650 ft)