bobspirko.ca | Home | Canada Trips | US Trips | Hiking | Snowshoeing | Map | About

Sacagawea Peak and Naya Nuki Peak
Bridger Range, Montana
July 12, 2022
Distance: 9.4 km (5.8 mi)
Cumulative Elevation Gain: 702 m (2303 ft)
On our five-day hiking spree around Bozeman, Dinah and I climbed a few mountains, but Sacagawea Peak was the highlight. Being the highest peak in the Bridger Range, the view from the top is unsurpassed by anything in the area. From Sacagawea, it's a short hike to Naya Nuki Peak.
The trip isn't technical – it's just a hike – but a 4WD vehicle is recommended for the 10-km access road. Near the end, the road becomes rough and bumpy, replete with loose rocks and steep grades, yet we saw sedans driving up it.
The trail begins in trees but soon rises above the treeline and enters an alpine basin. Then it climbs to the saddle between Sacagawea Peak and Pomp Peak. A variety of wildflowers along the trail helped to distract from the drudgery of hiking the long switchbacks. At the saddle, we turned left to ascend Sacagawea. Short switchbacks lead to the summit.
On the summit, we asked about the hikers we had seen going to Naya Nuki Peak. They carried skis, yet the slopes were dry and nary a snow patch was in sight. Someone suggested they were skiing a couloir. (After the trip, an Internet search turned up The Great One, a couloir on Naya Nuki that holds snow all year round.)
With hikers arriving and leaving the summit of Sacagawea, we were loath to linger and turned our attention to Naya Nuki 700 m away. There we would find solitude. A trail in the scree slope connects the two summits. We hiked down the trail before beginning a short climb to the summit. Near the top, shouts of laughter drifted from the other side. Apparently, the skiers were enjoying their descent.
After summiting Naya Nuki, we started back. Rather than climb over Sacagawea, however, we took a trail that traverses below it, back to the main trail. We continued down the trail, but before reaching the parking lot, we deviated again, this time to take a path down to Fairy Lake. Looking across the blue-green lake, we had a fine view of Sacagawea Peak.
The names of the two peaks we climbed have a fascinating history. Sacagawea (pronounced sa-kuh-juh-WEE-uh) and Naya Nuki are named after two Shoshone girls. In 1800, they were best friends and 12 years old when they were captured by a group of Hidatsa. When Naya Nuki was 13, she escaped and after a month-long solo journey in winter, she returned home. Sacagawea declined to join her and was sold to a Quebecois trapper. When explorers met the trapper, they asked if she could join them. She did and Sacagawea became an interpreter for the Lewis and Clark Expedition. They went on to cover thousands of miles to reach the Pacific Coast.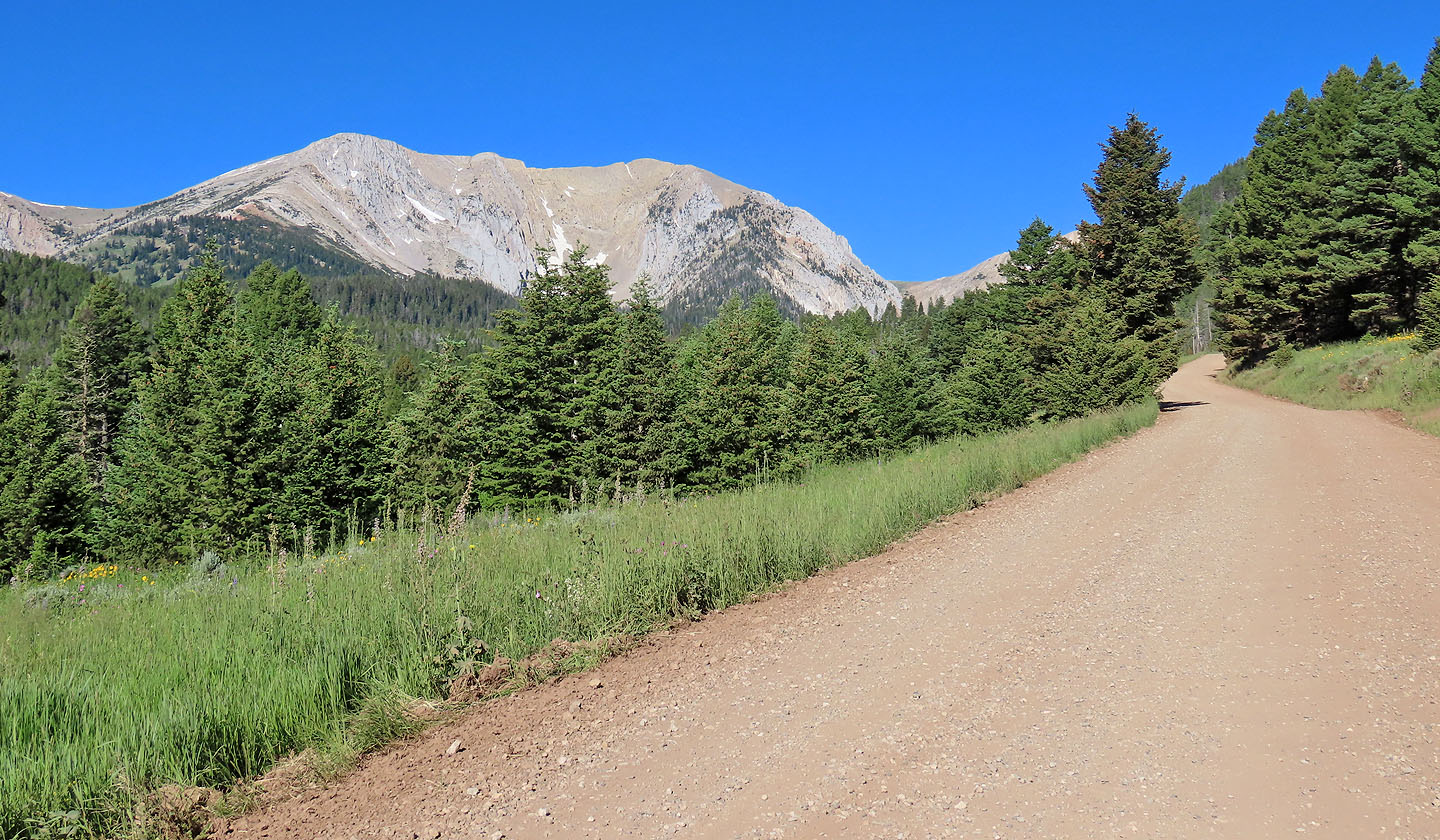 Naya Nuki Peak and Sacagawea Peak seen from the access road. The road becomes rougher after this.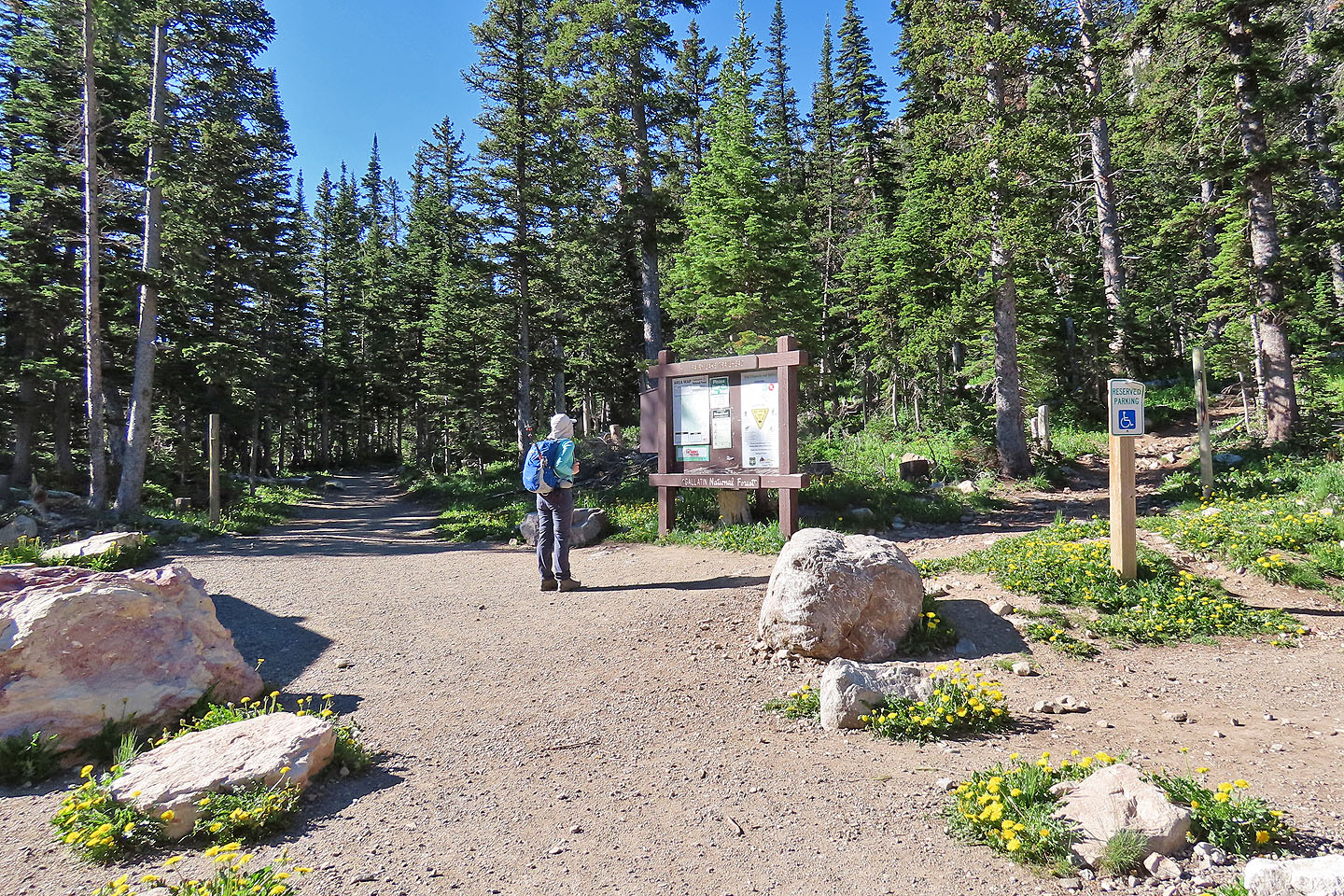 The trailhead: left for Fairy Lake and right for Sacagawea Peak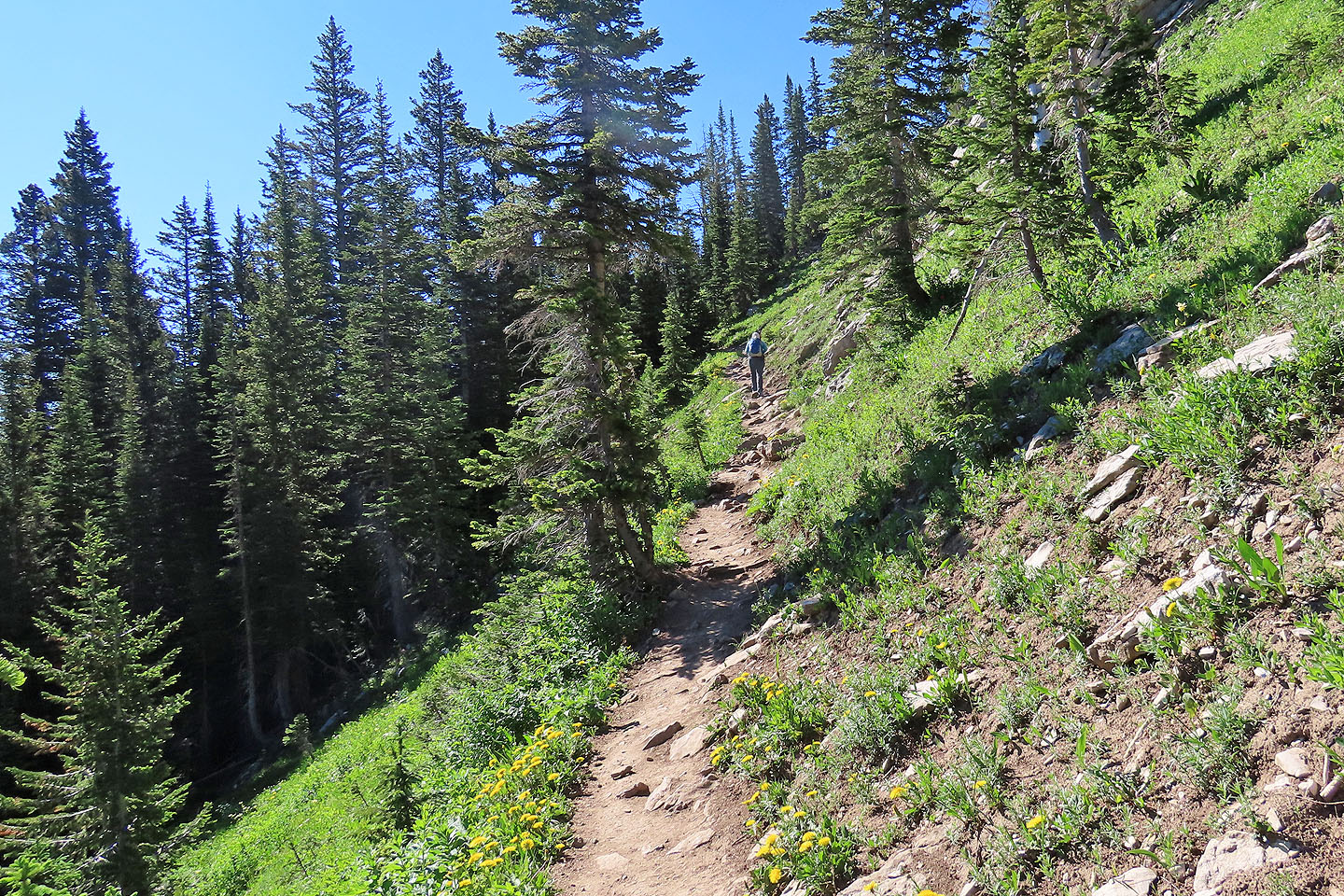 A few minutes of hiking brought us to the first switchback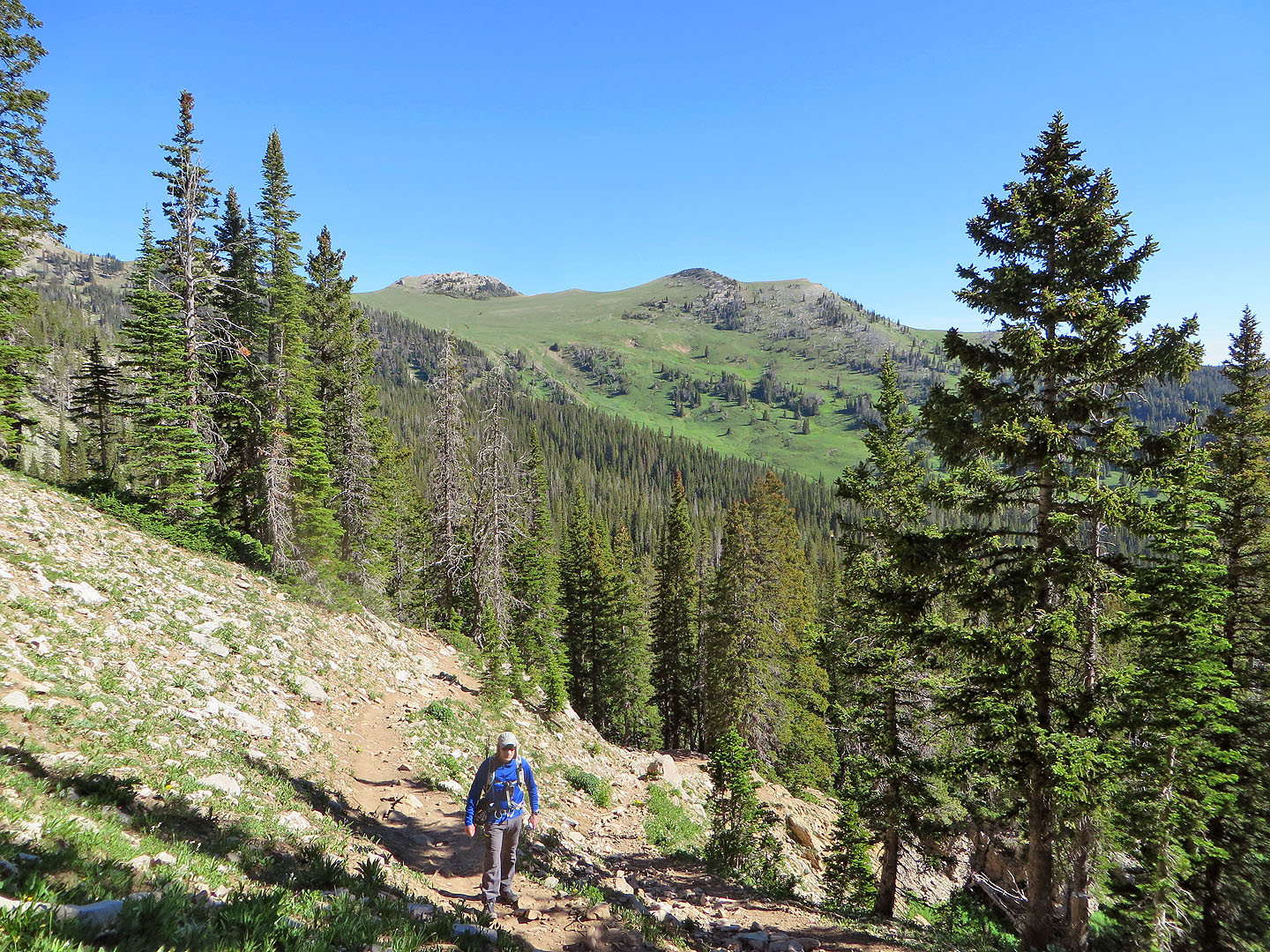 Behind us is a popular trail that runs over the ridge to Frazier Lake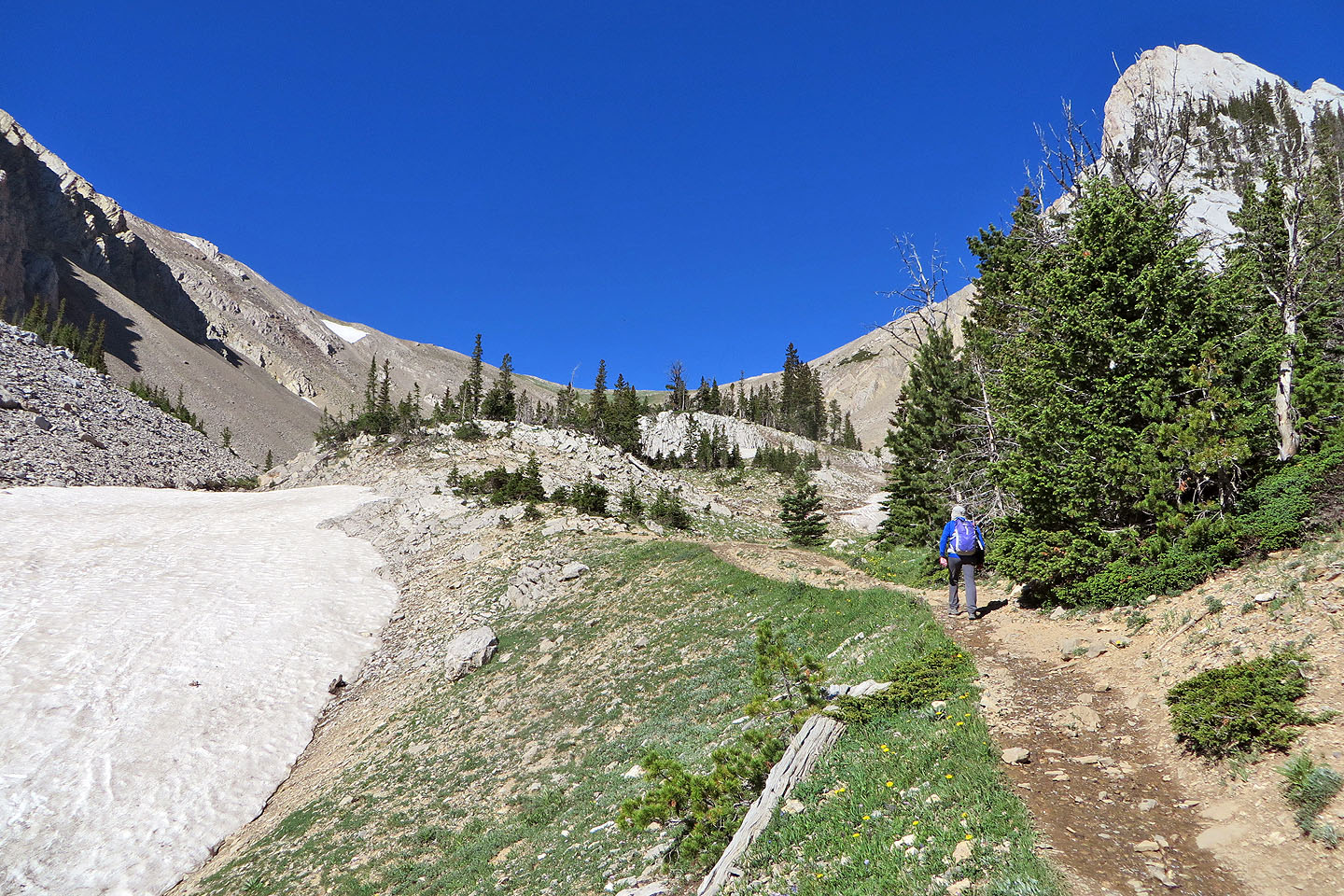 Coming to the alpine basin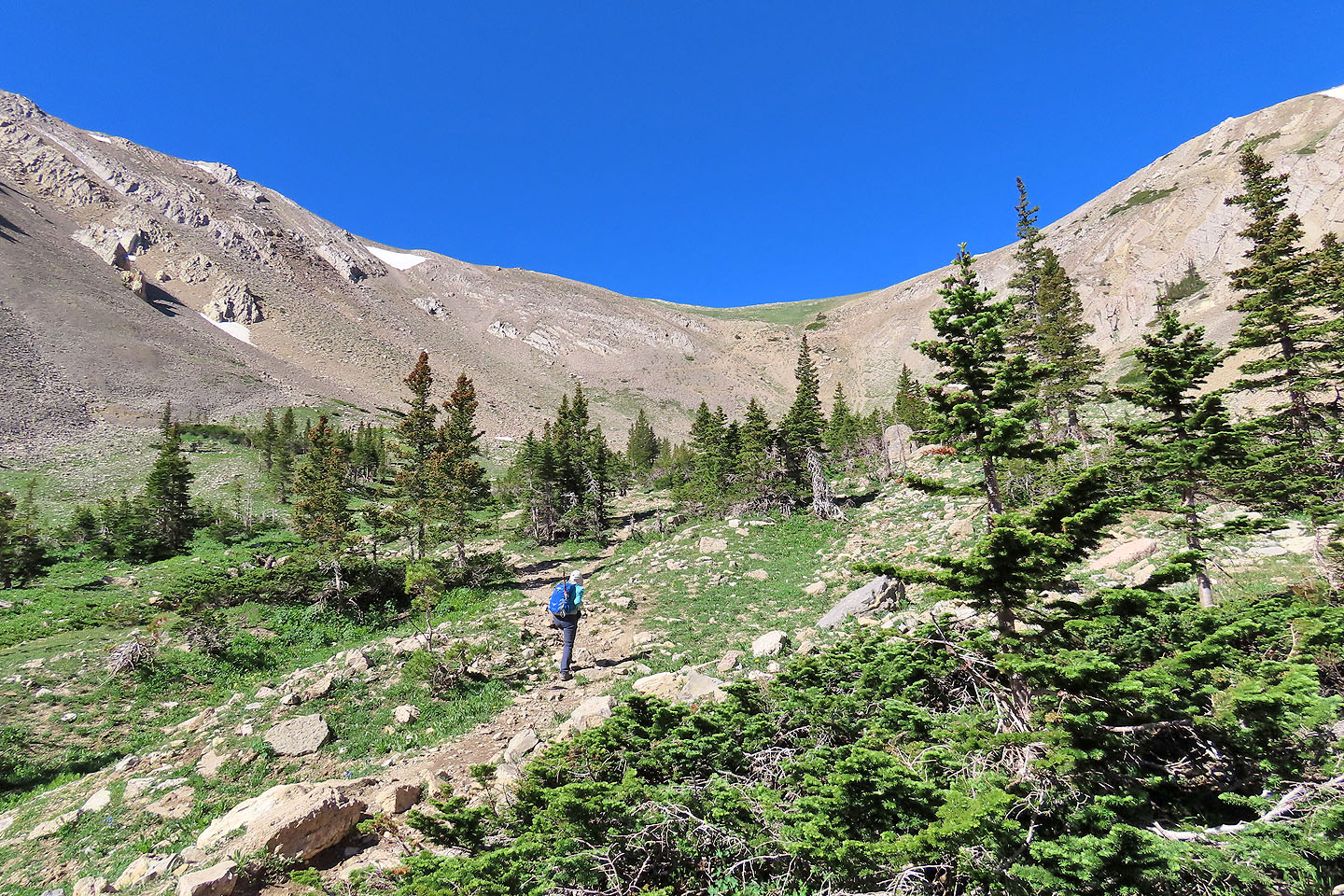 The trail leads to the saddle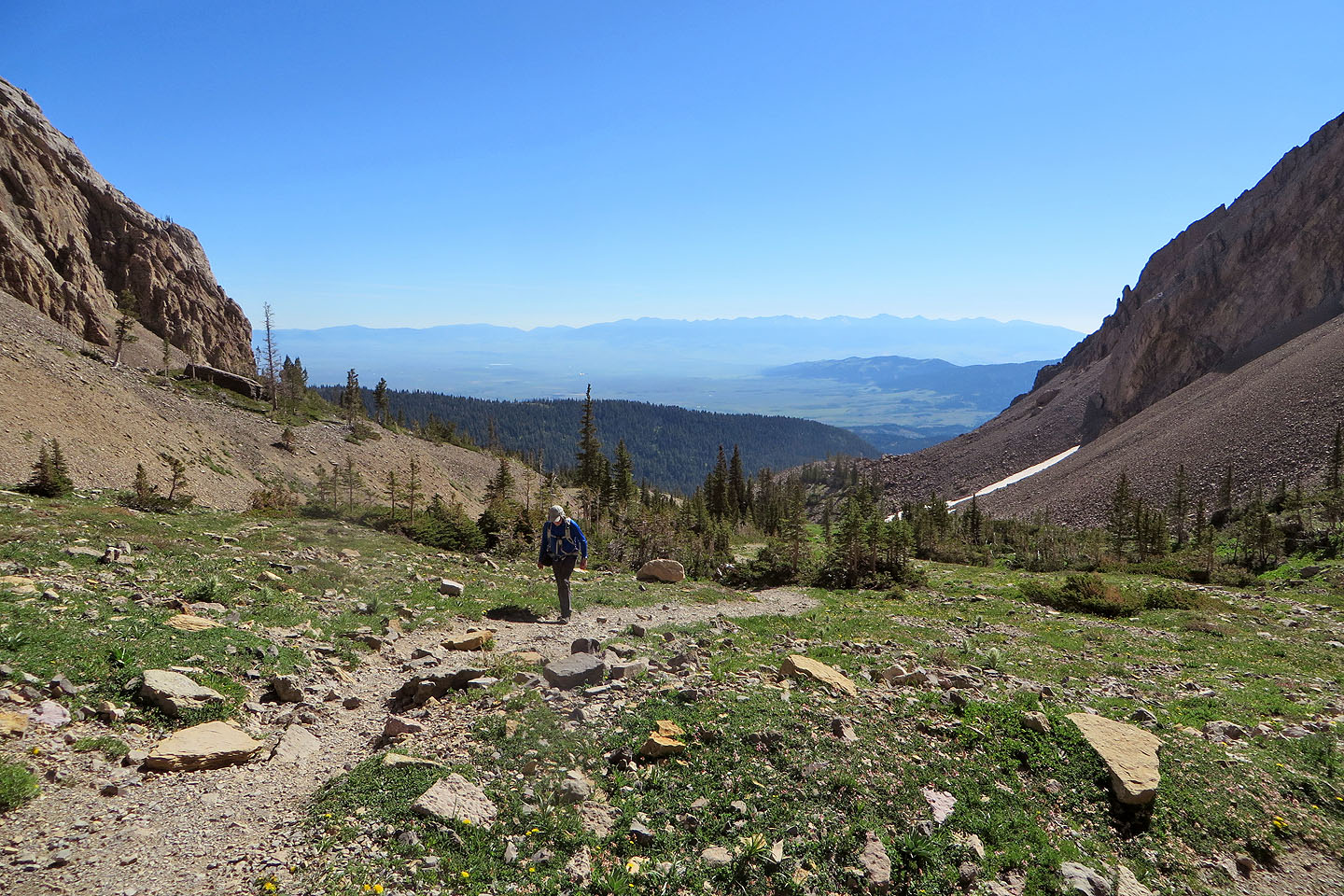 Looking back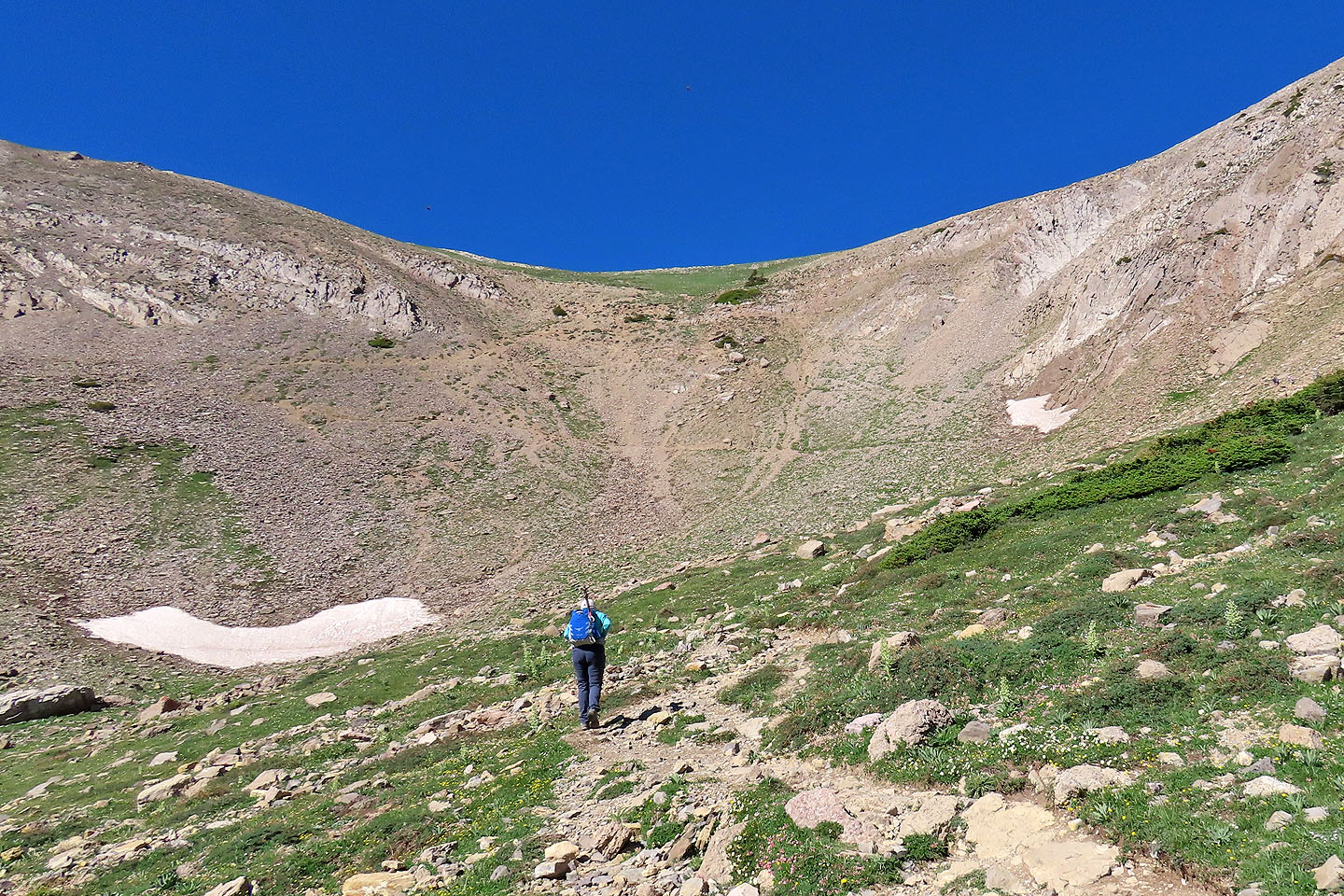 Long switchbacks reach the saddle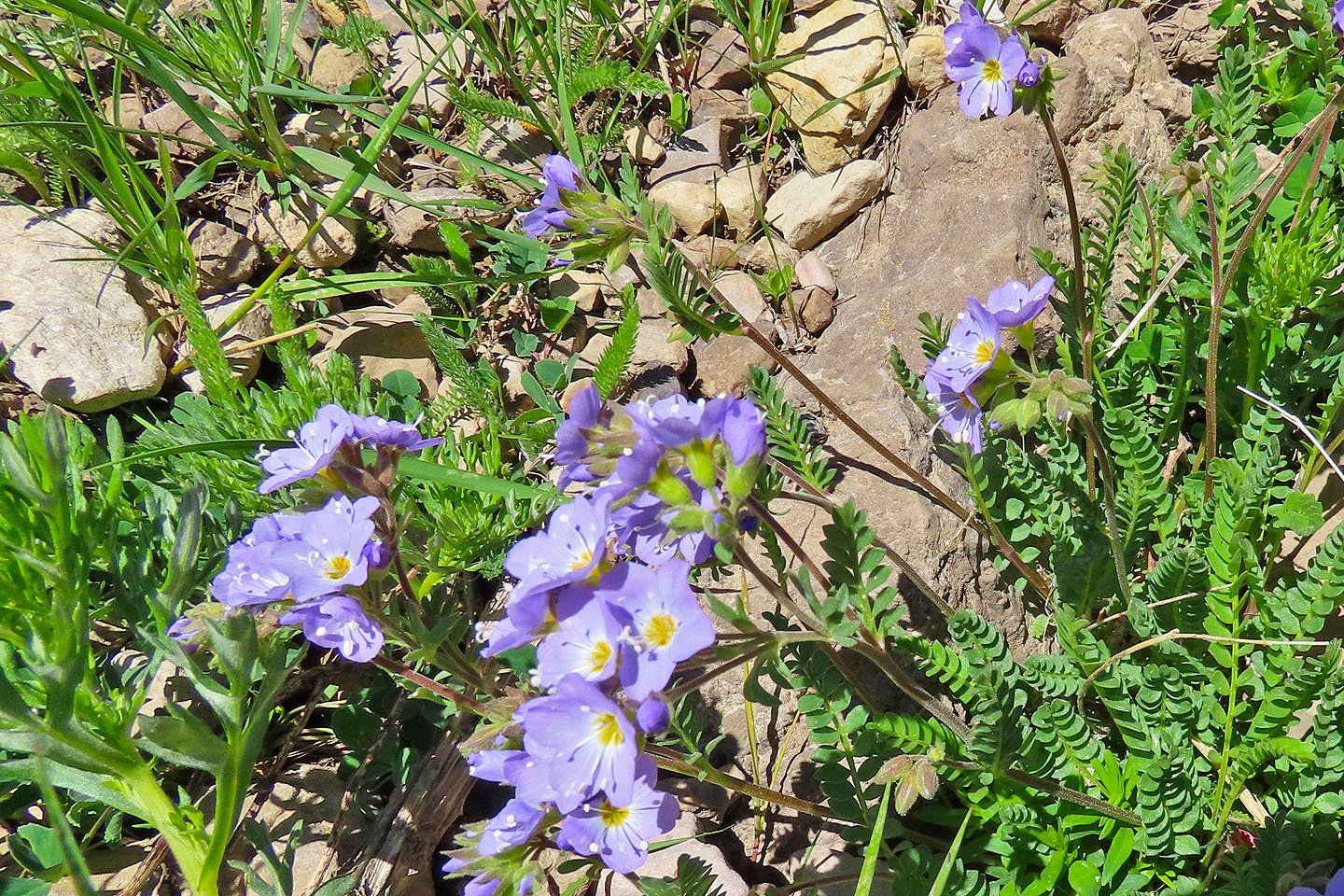 Jacob's ladder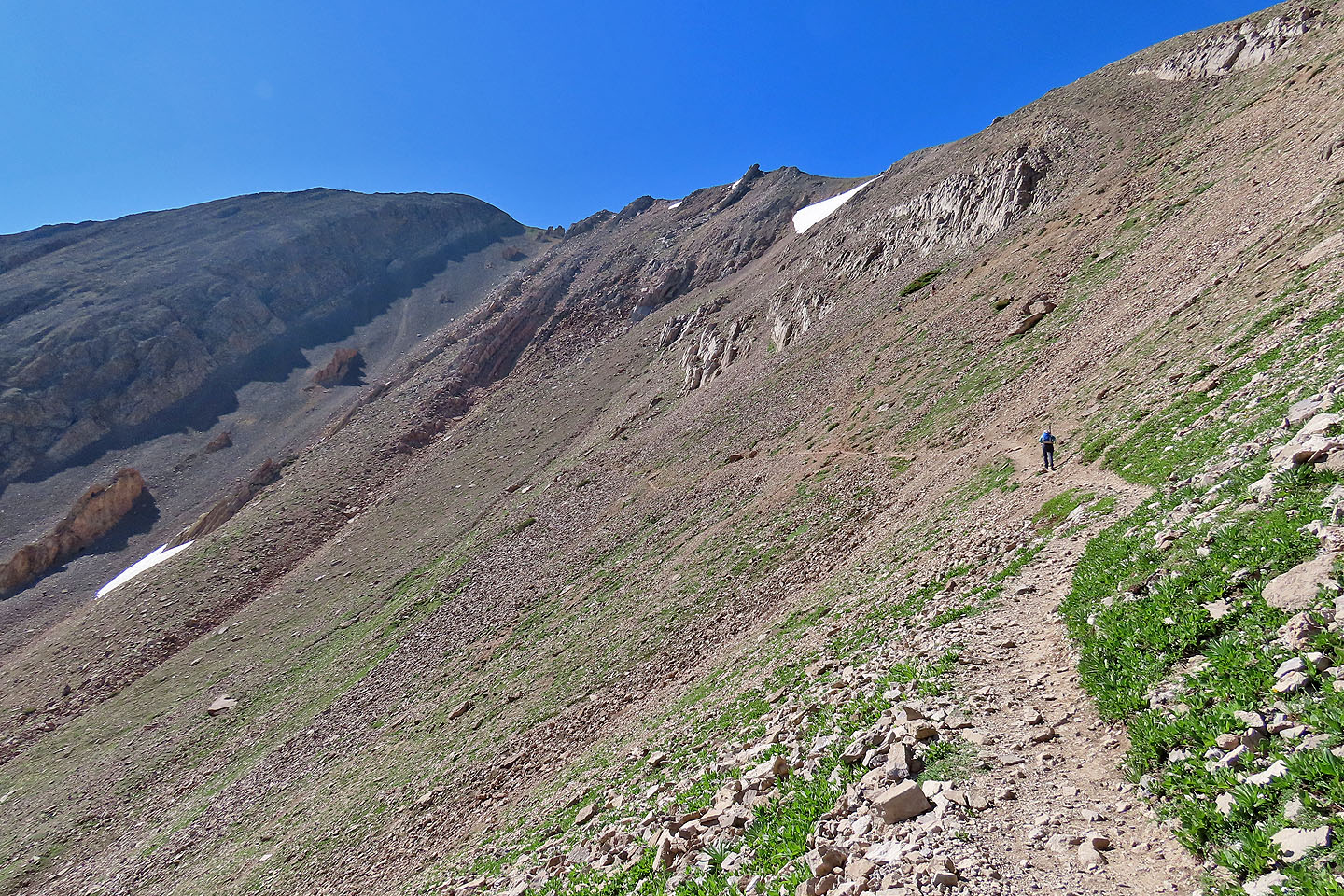 Hiking up the first switchback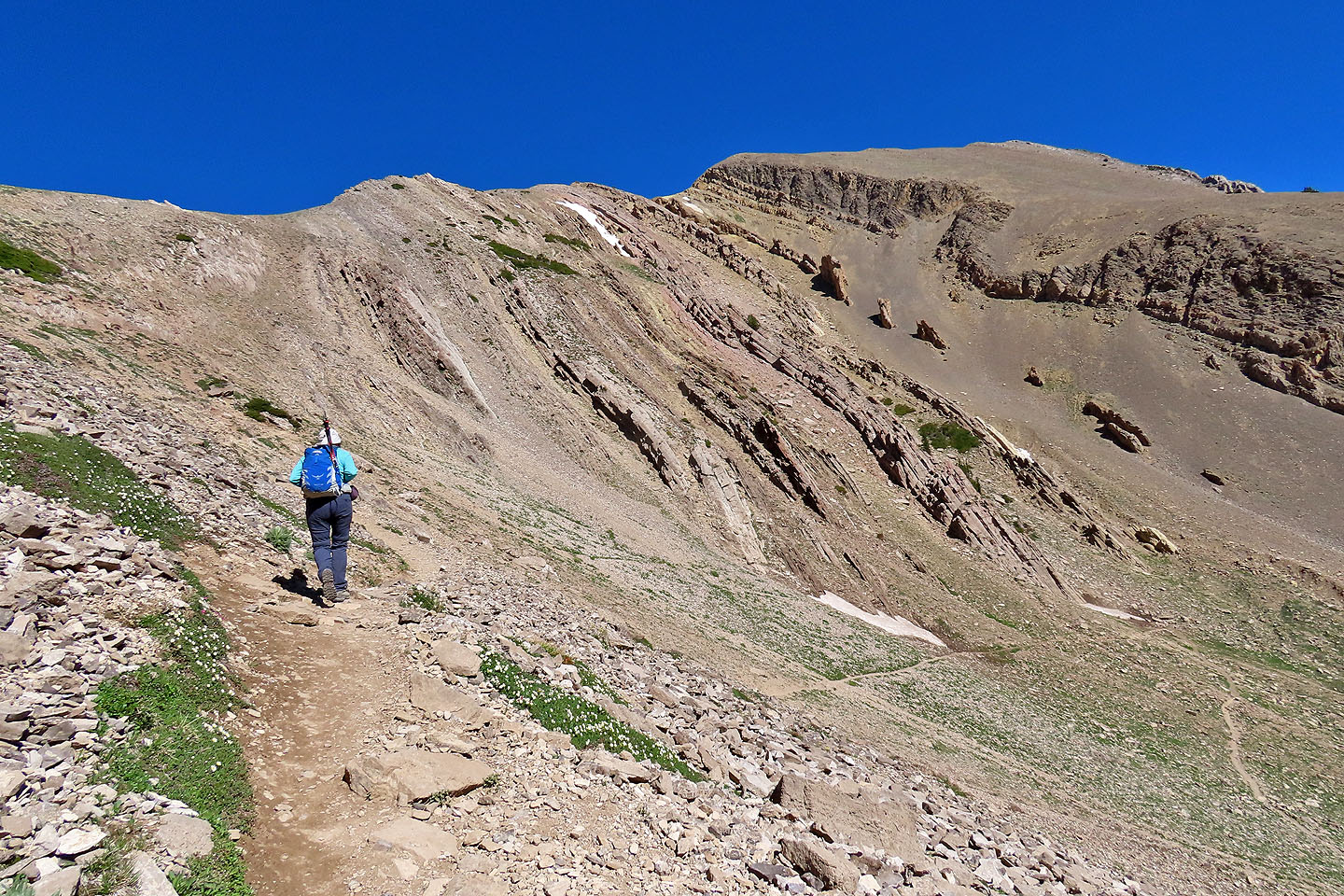 Pomp Peak is on the right, named after Sacagawea's son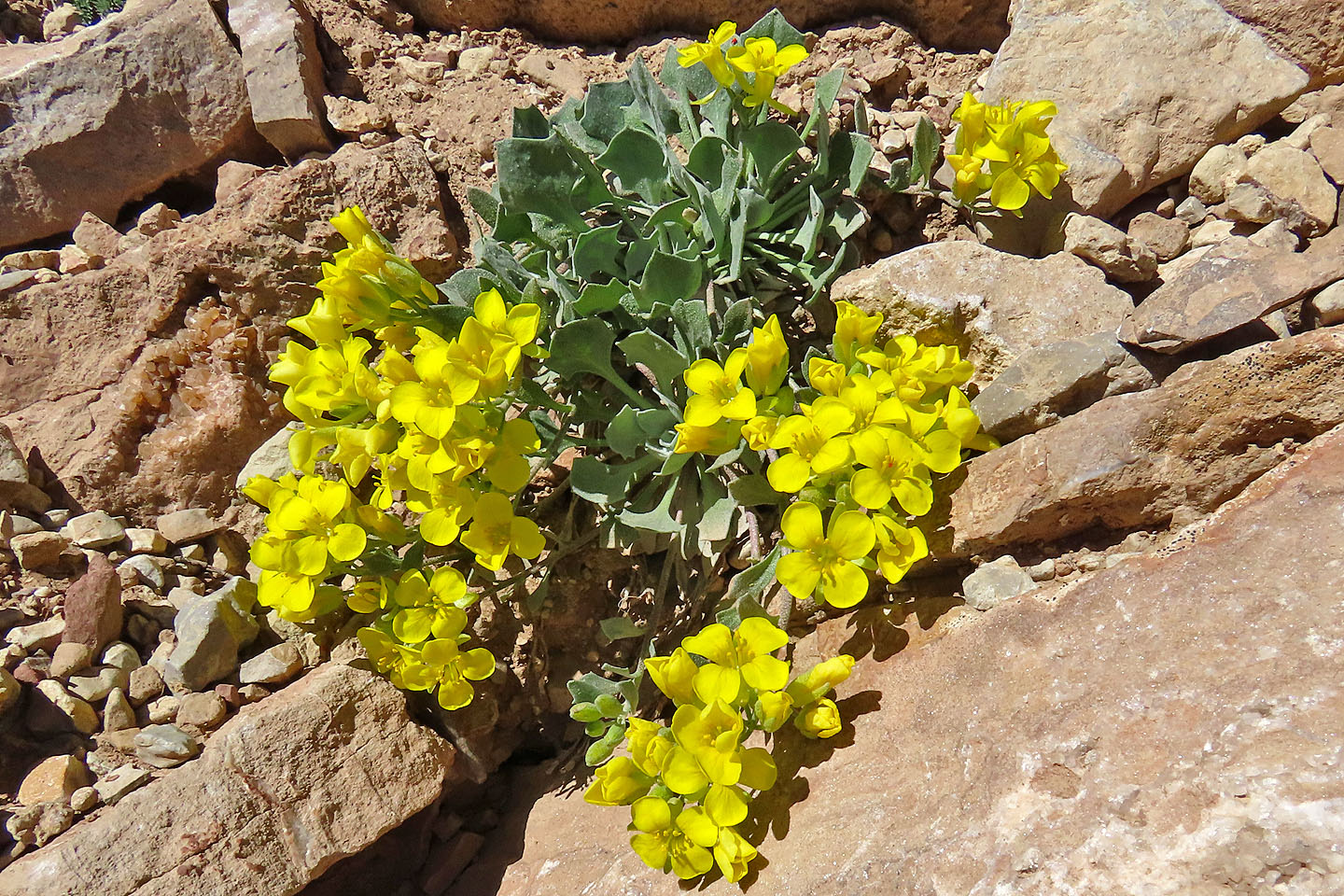 Alpine twinpod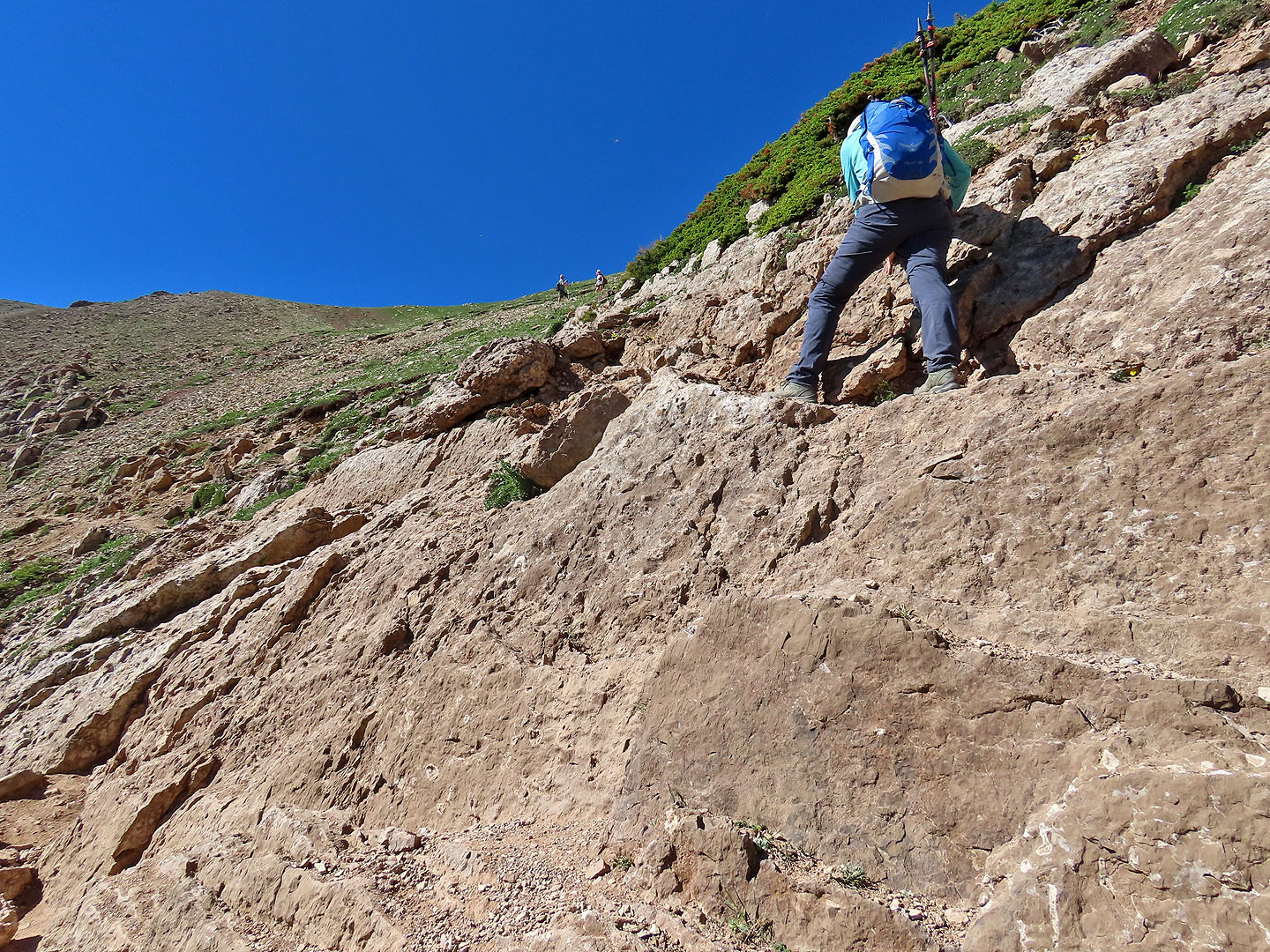 Dinah negotiates a short cliff

Looking down at the basin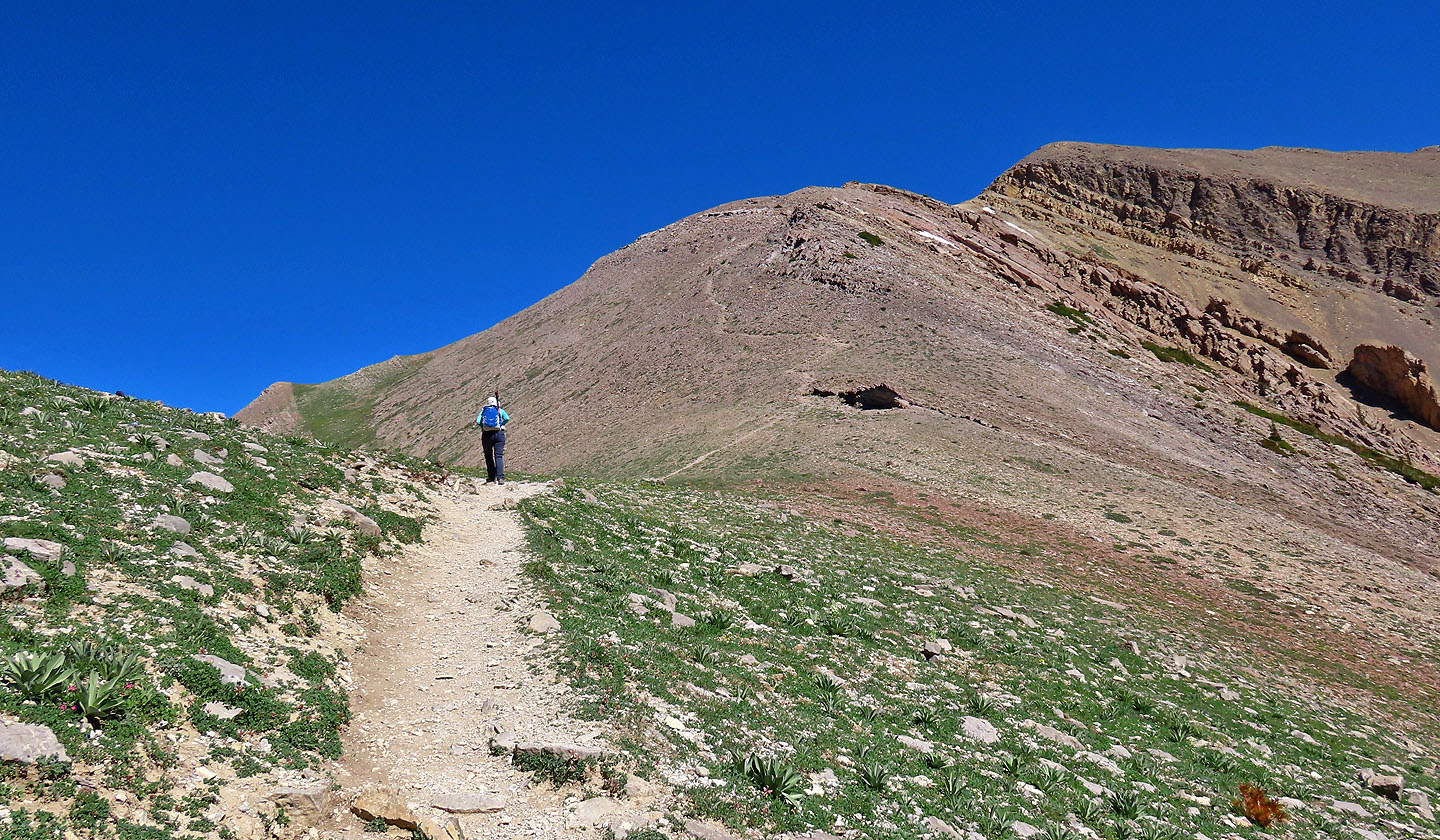 Dinah reaches the saddle between Sacagawea and Pomp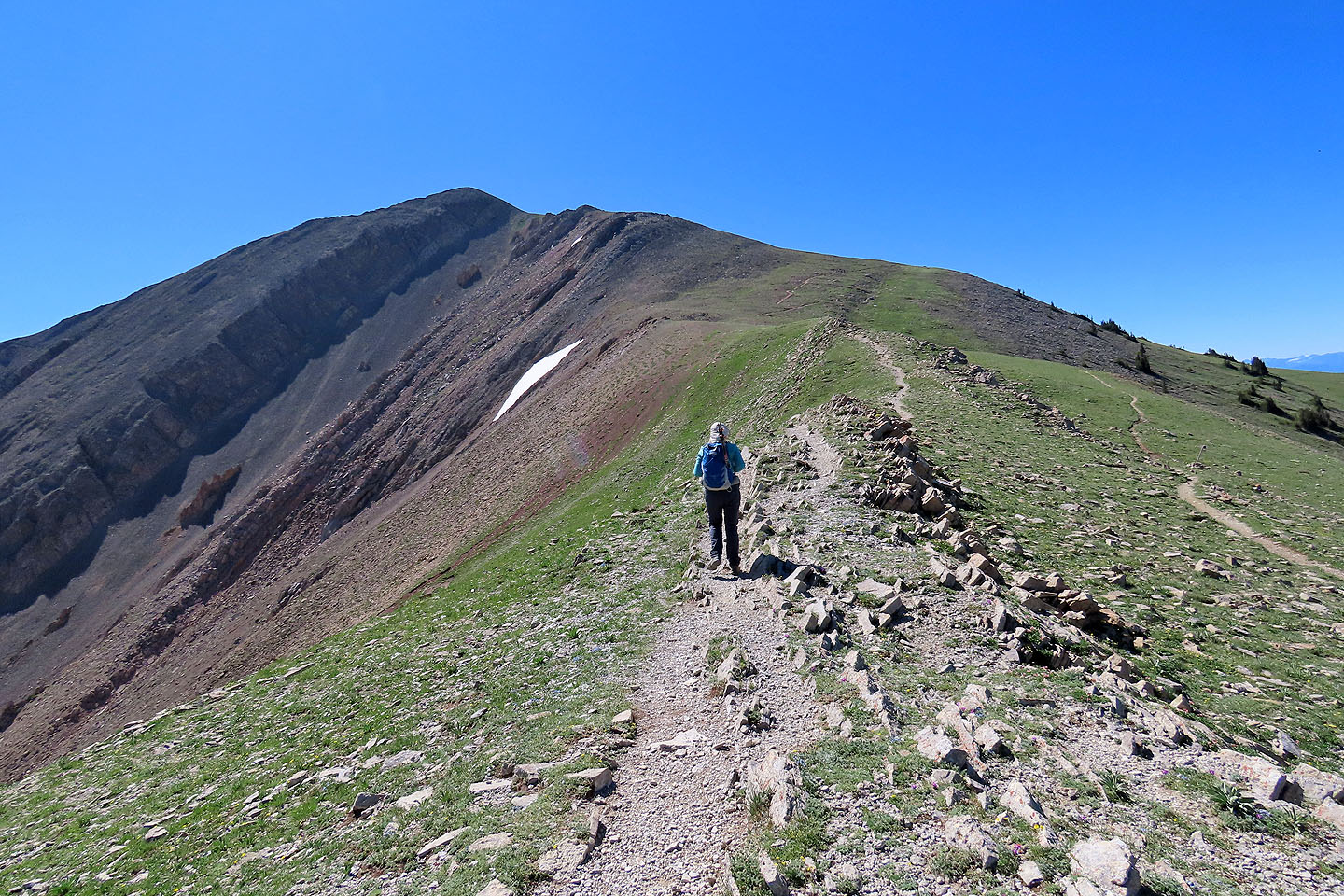 Continuing up the trail to Sacagawea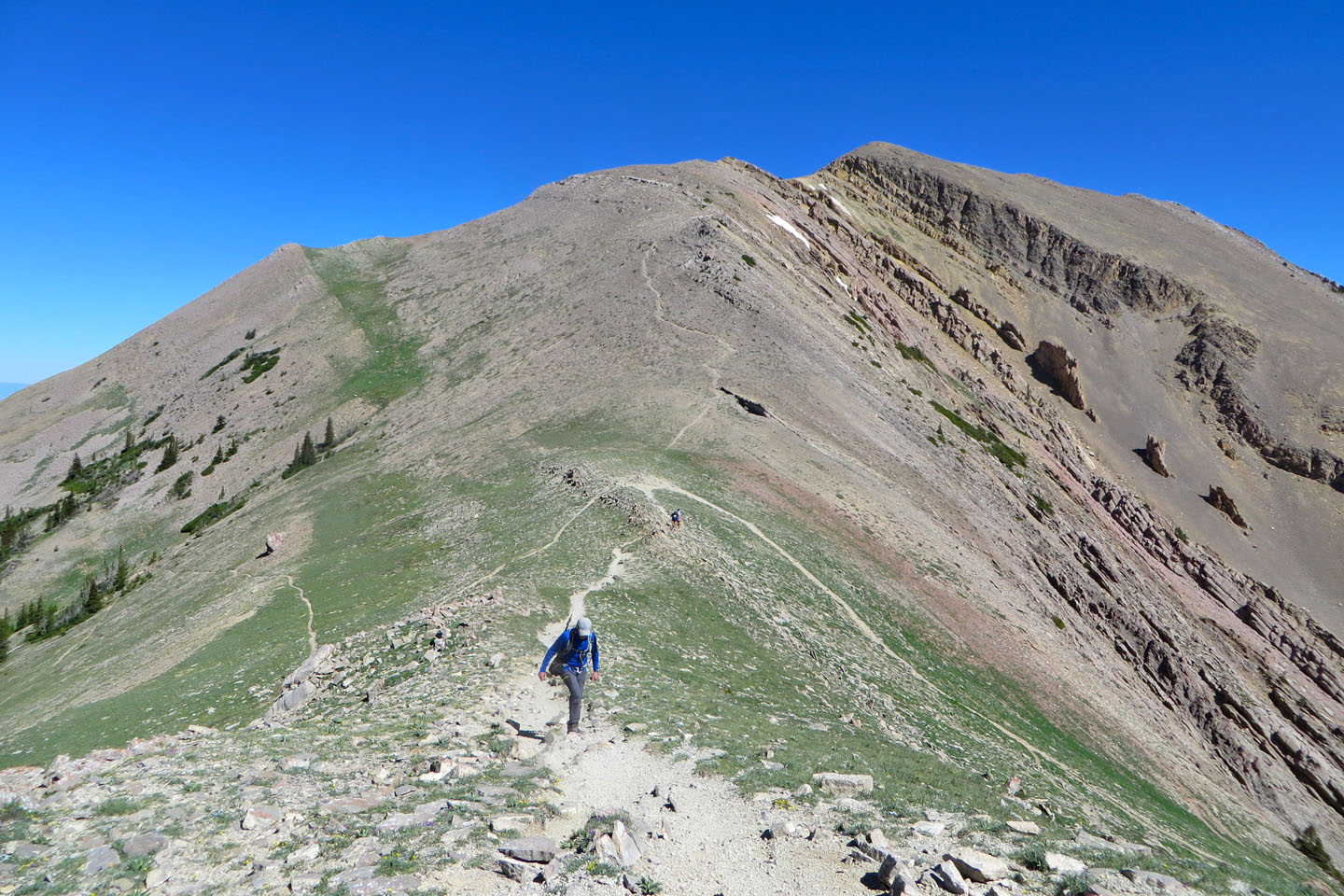 Looking back at Pomp Peak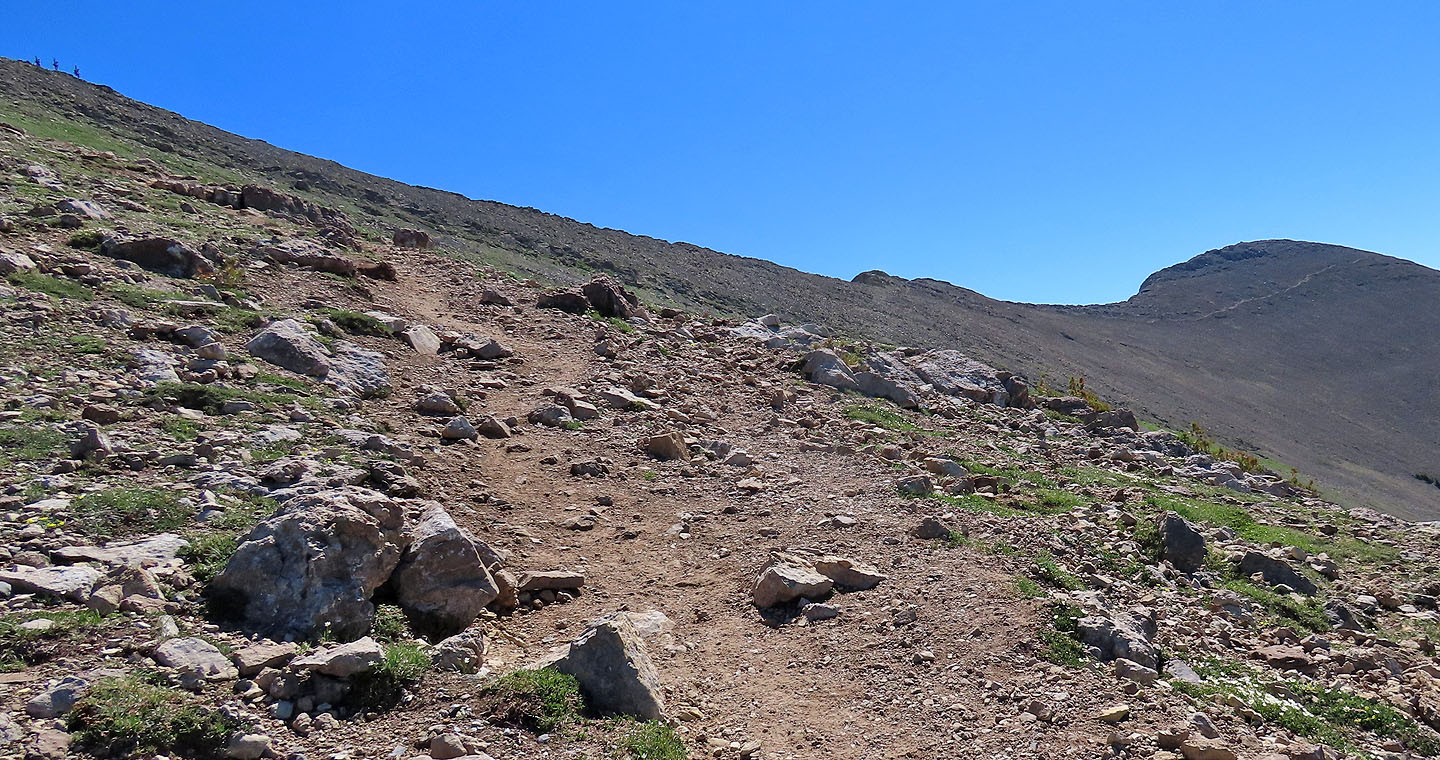 While going up Sacagawea, we watched three girls on the skyline left (mouse over for a close-up) heading to Naya Nuki on the right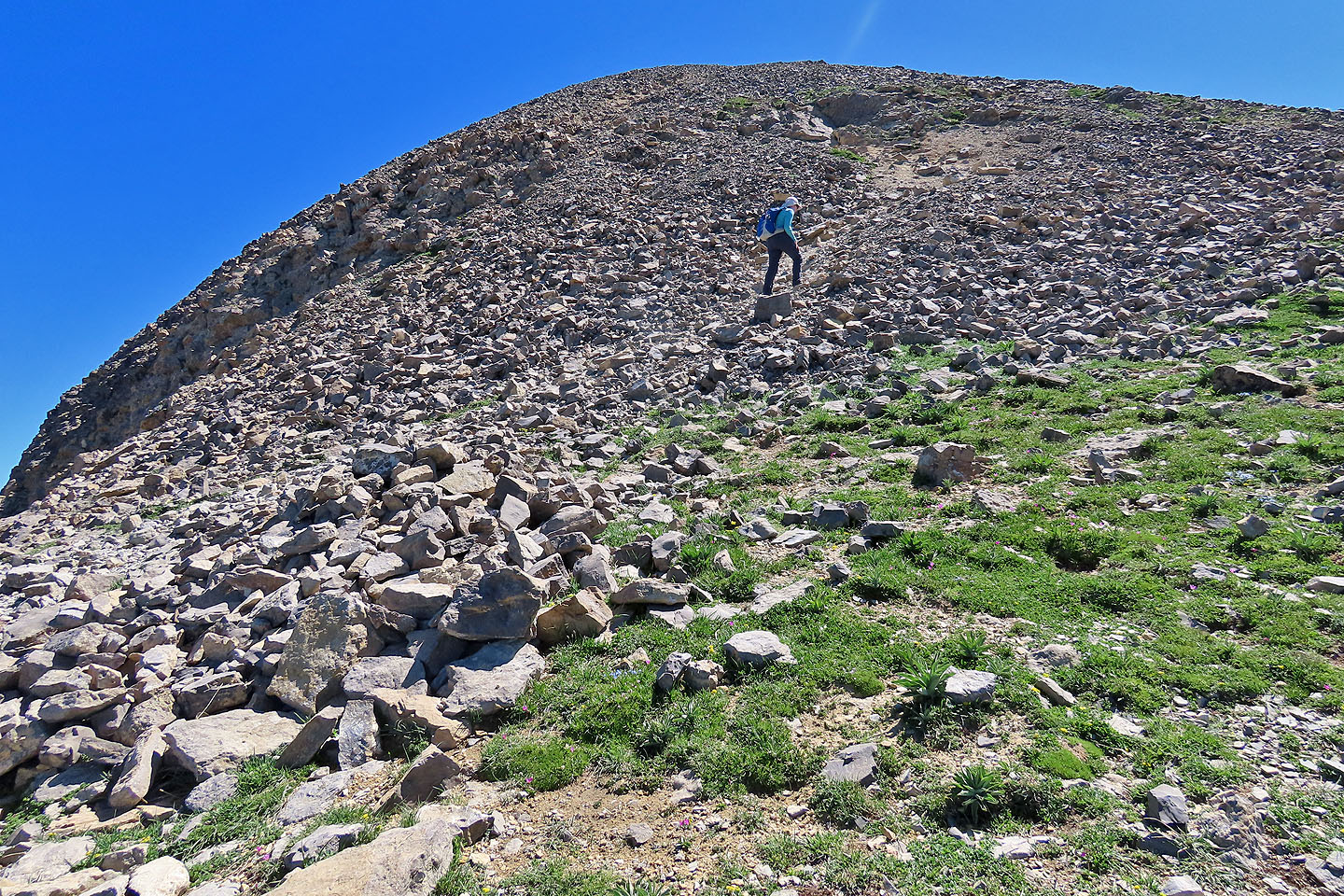 The ascent to Sacagawea finishes on a scree trail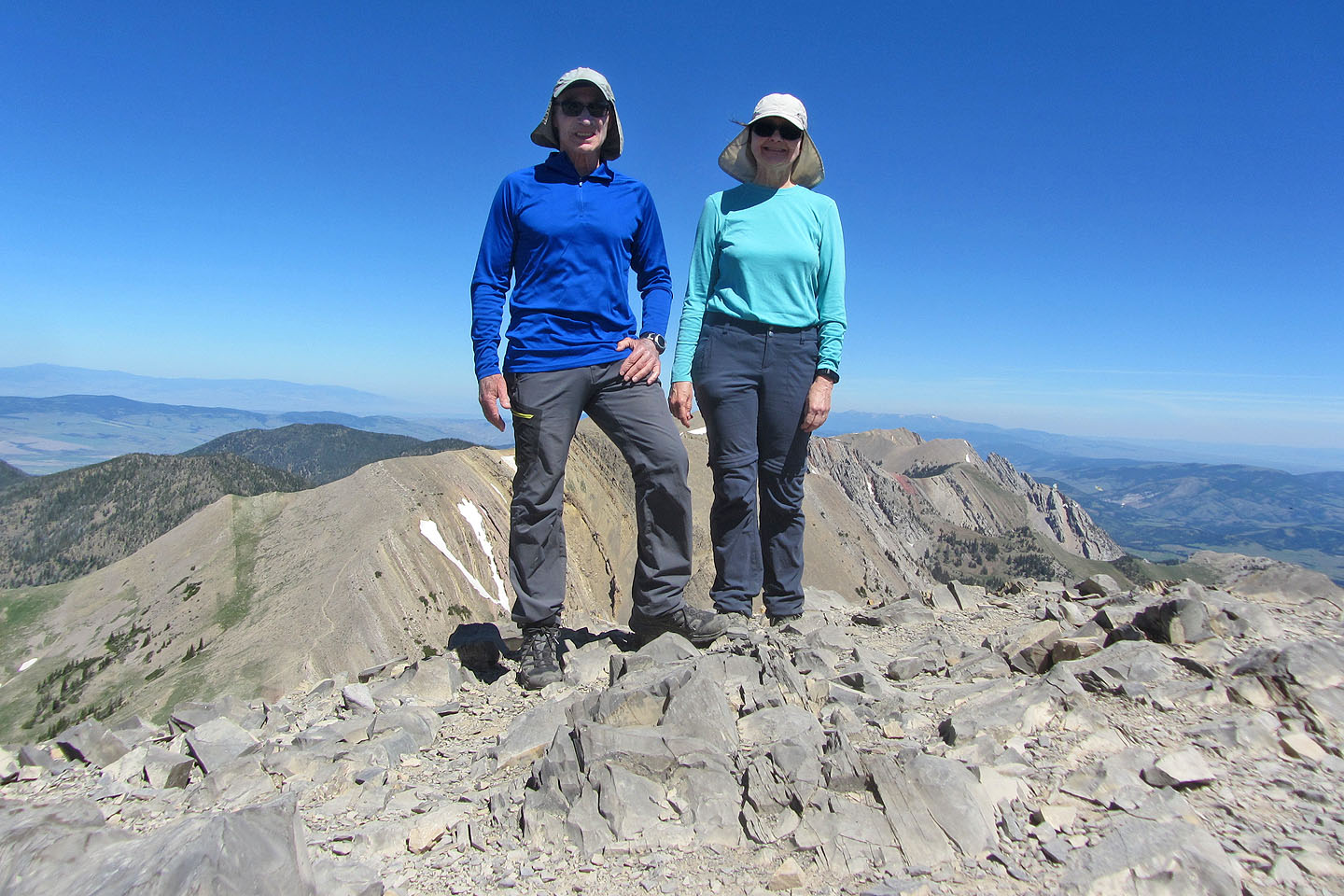 Standing on the summit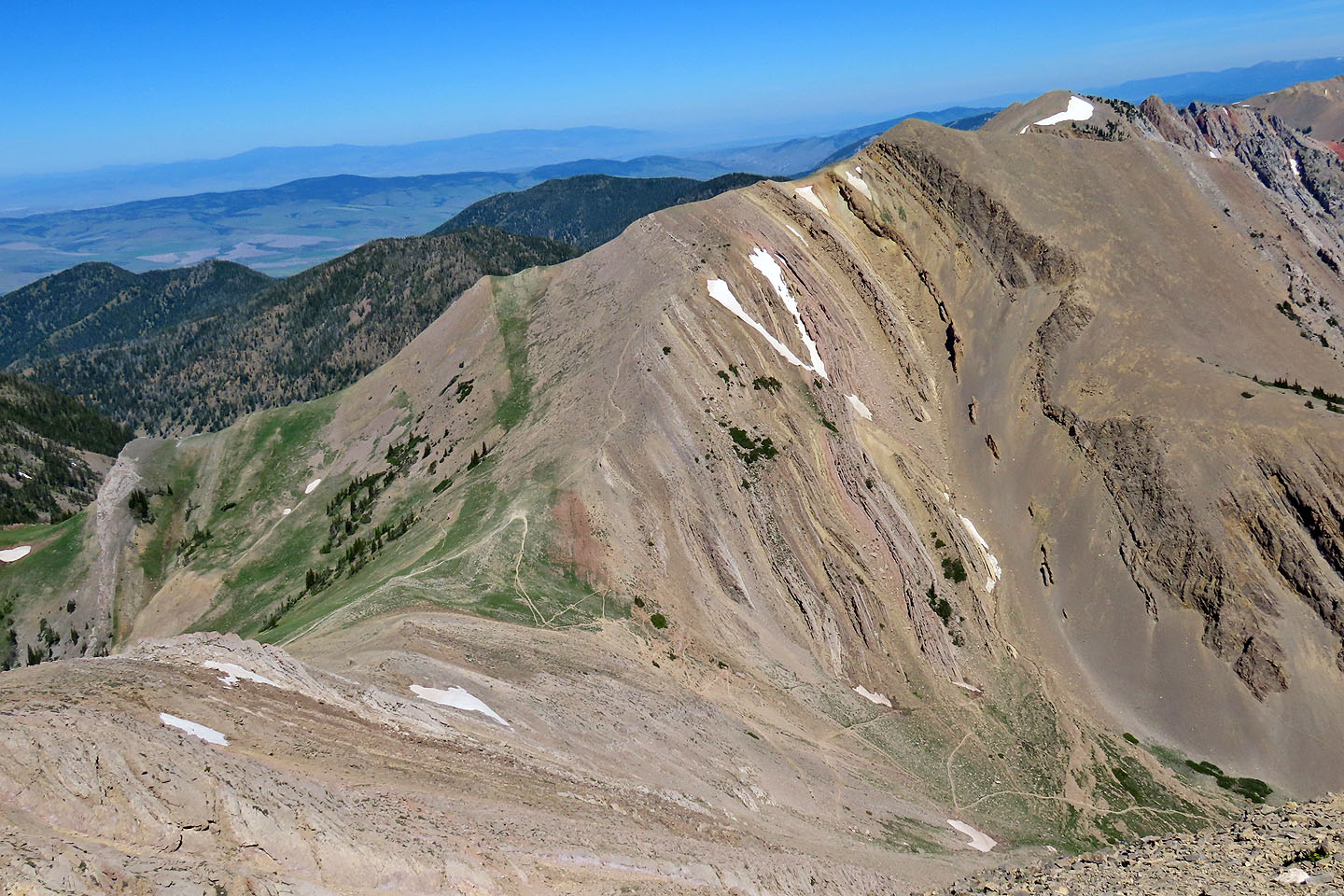 Looking down at the switchbacks leading to the saddle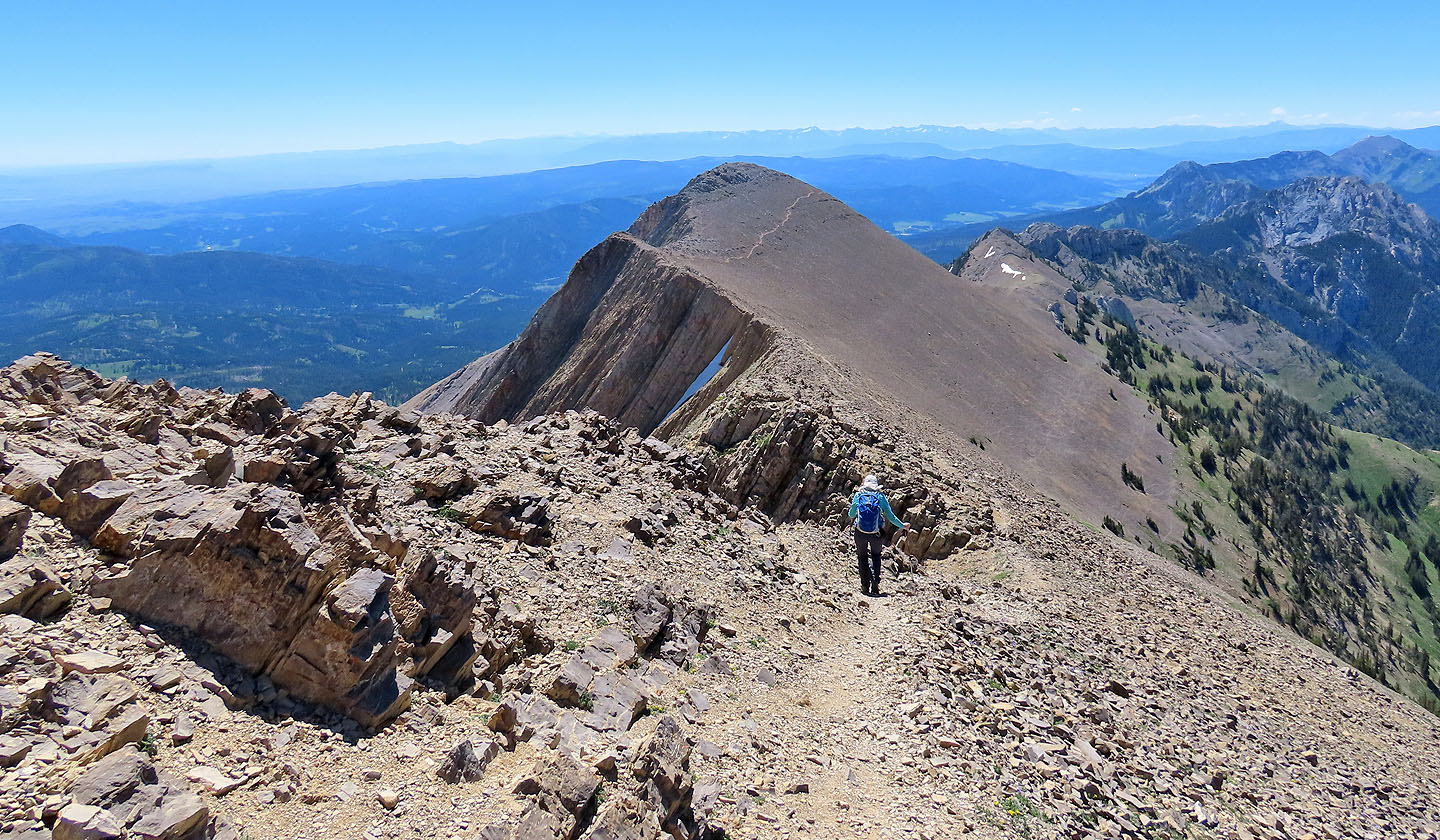 We started hiking to Naya Nuki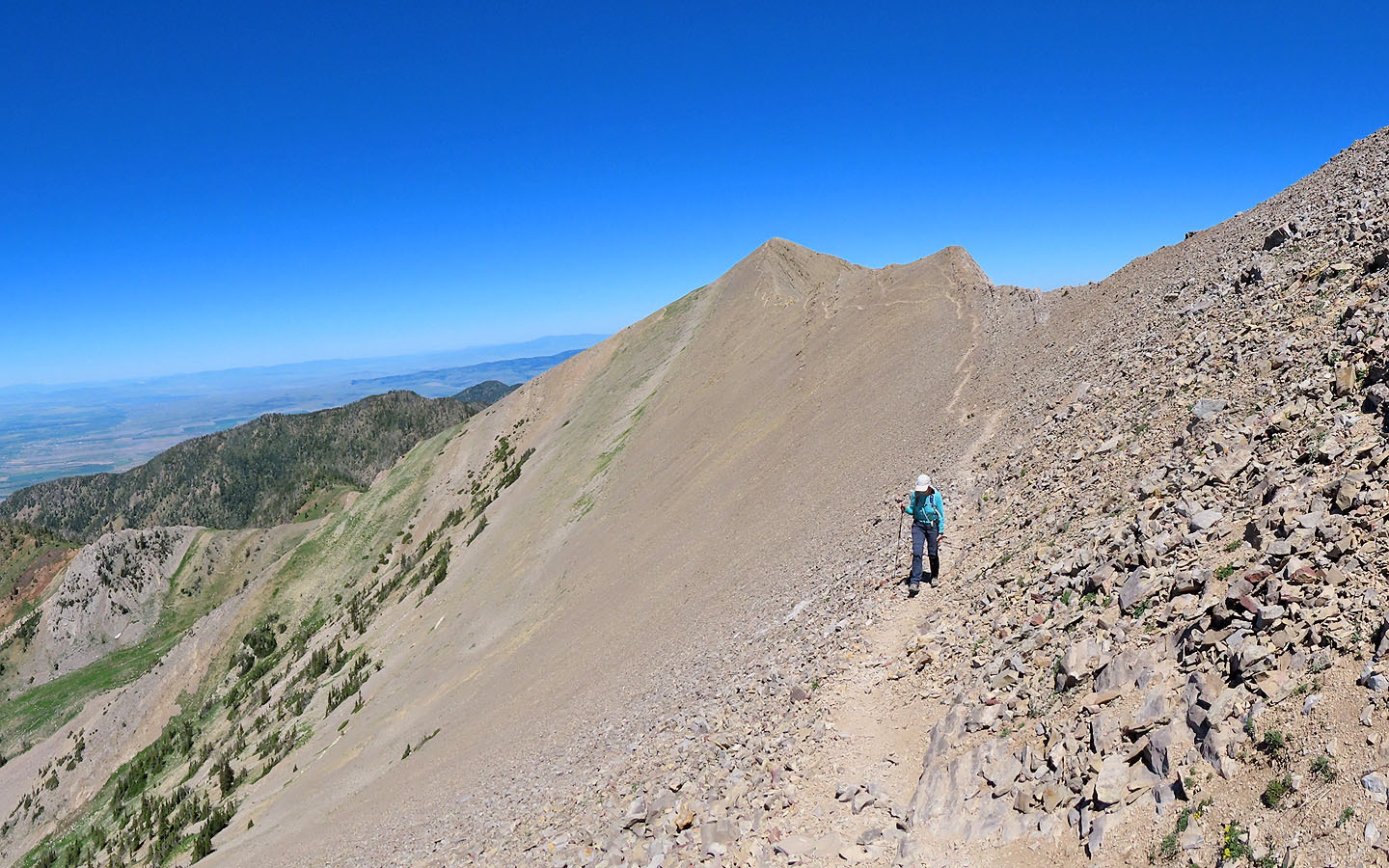 Looking back at Sacagawea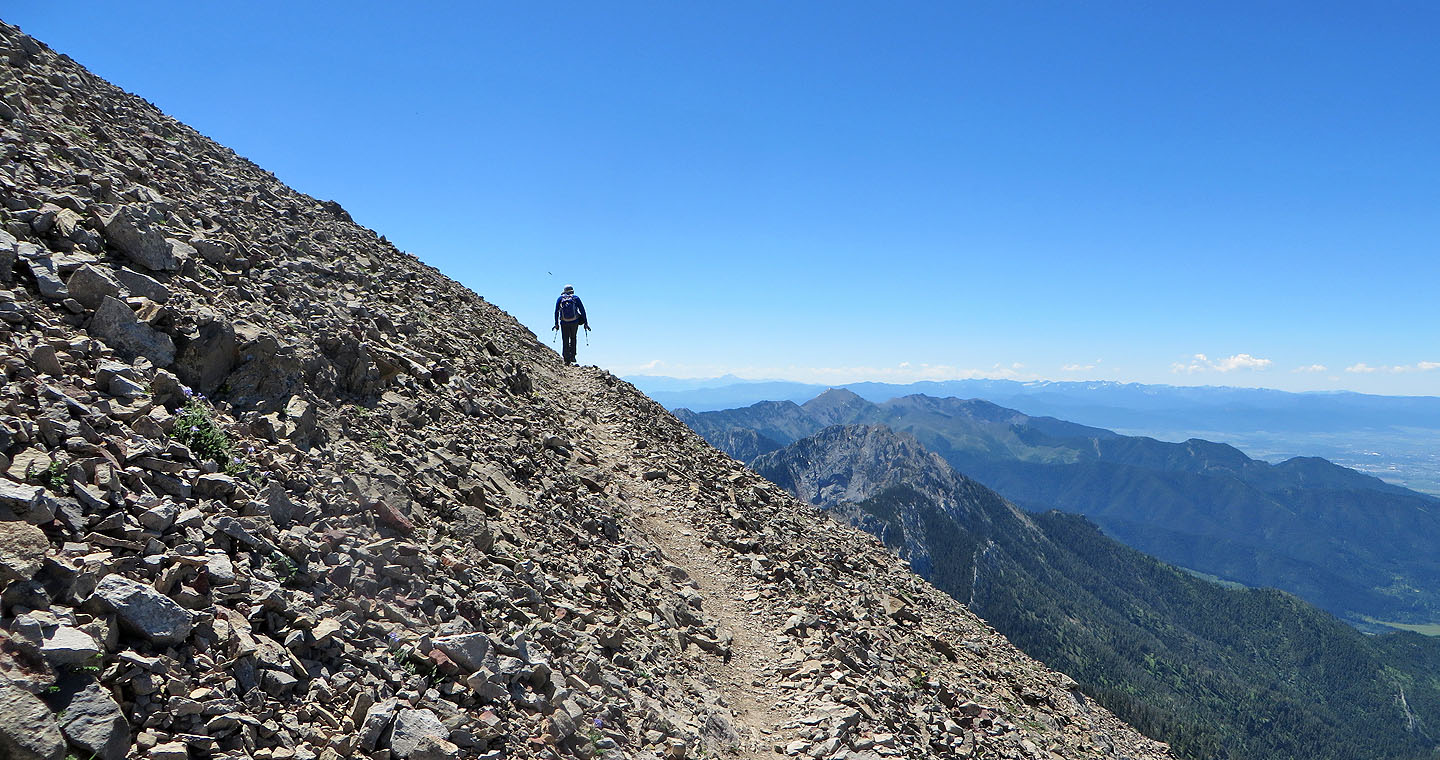 After dropping down, the trail climbs 40 m to the summit of Naya Nuki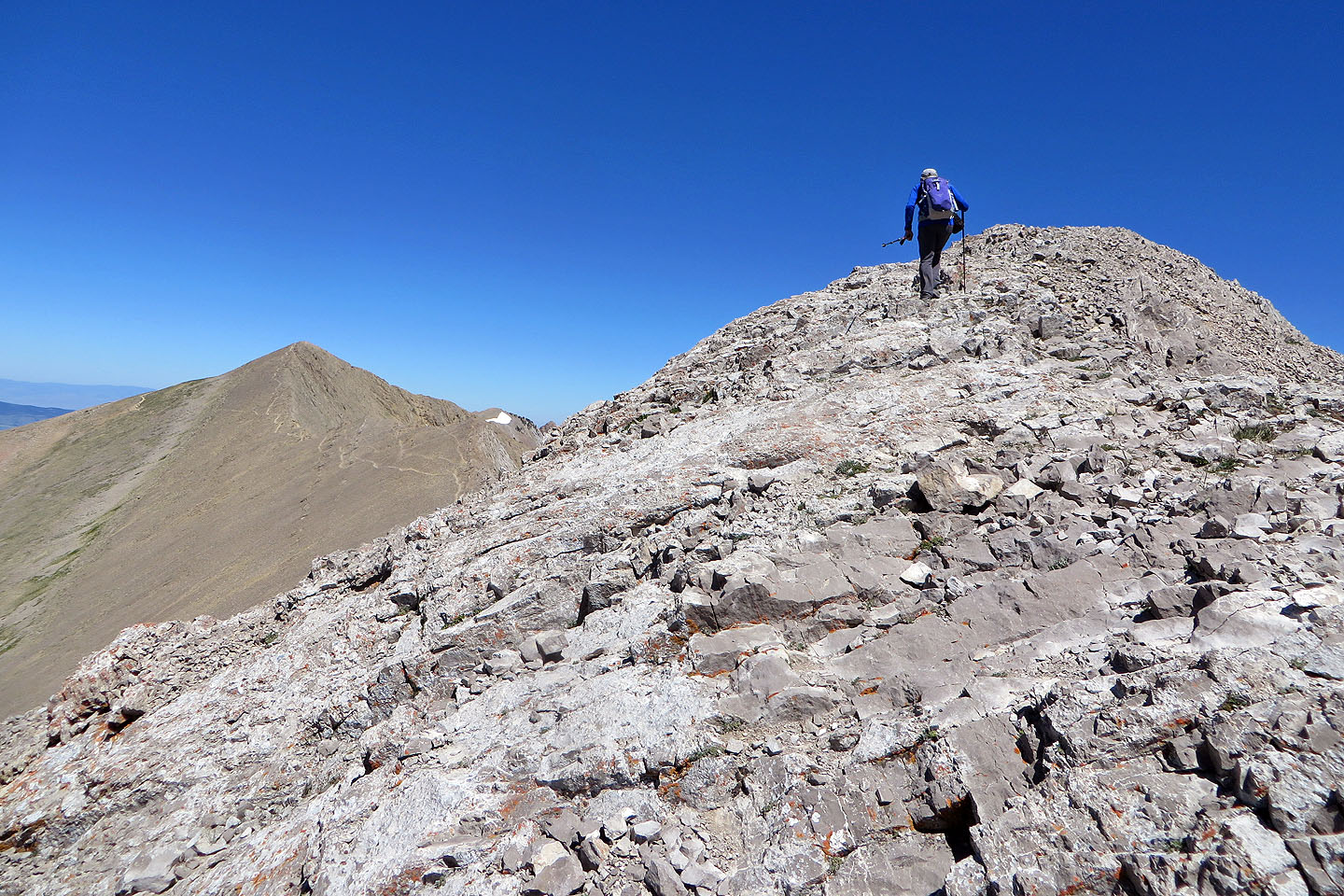 The ascent finishes with a walk up the backside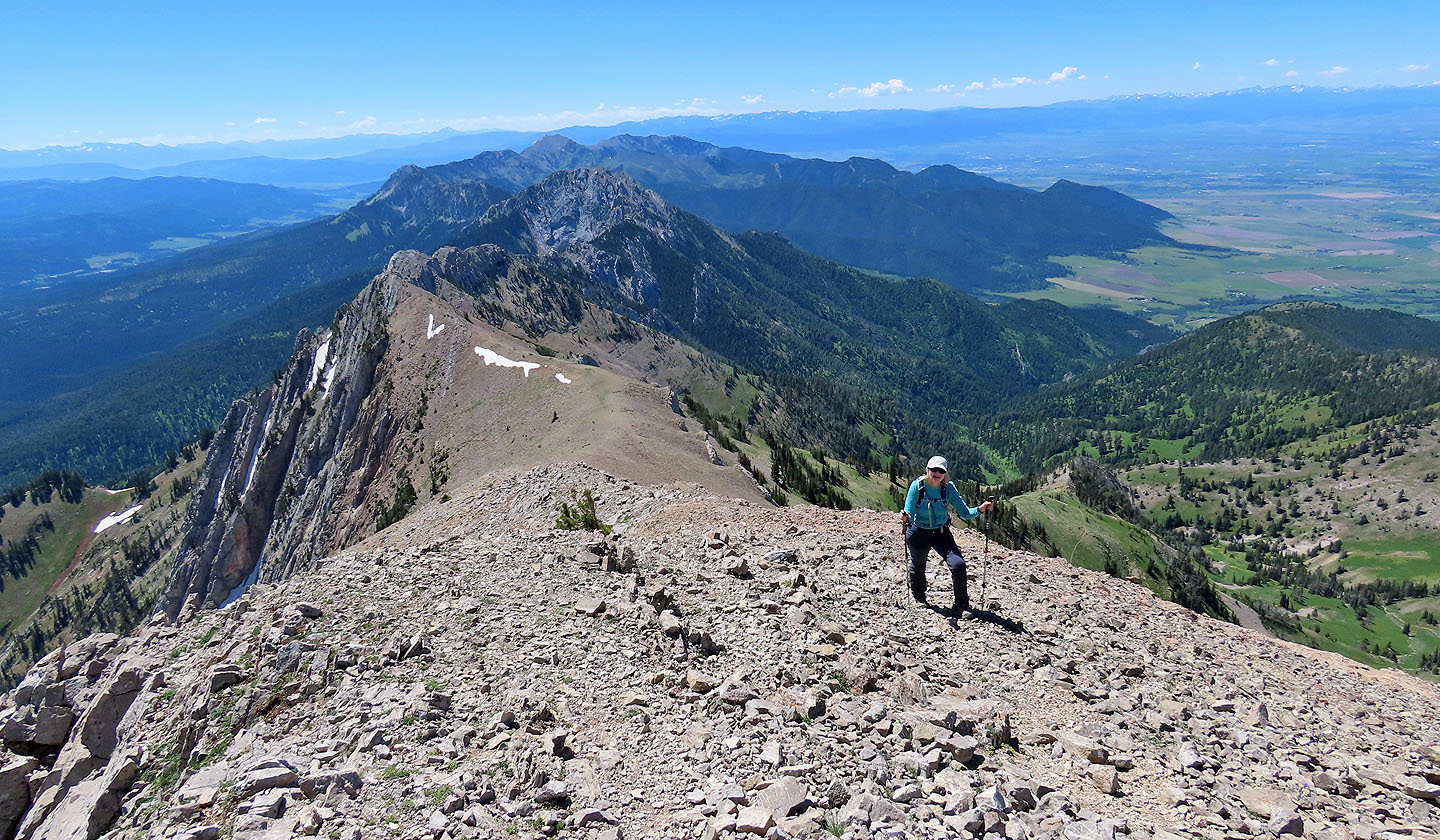 The dark mountain behind us is Ross Peak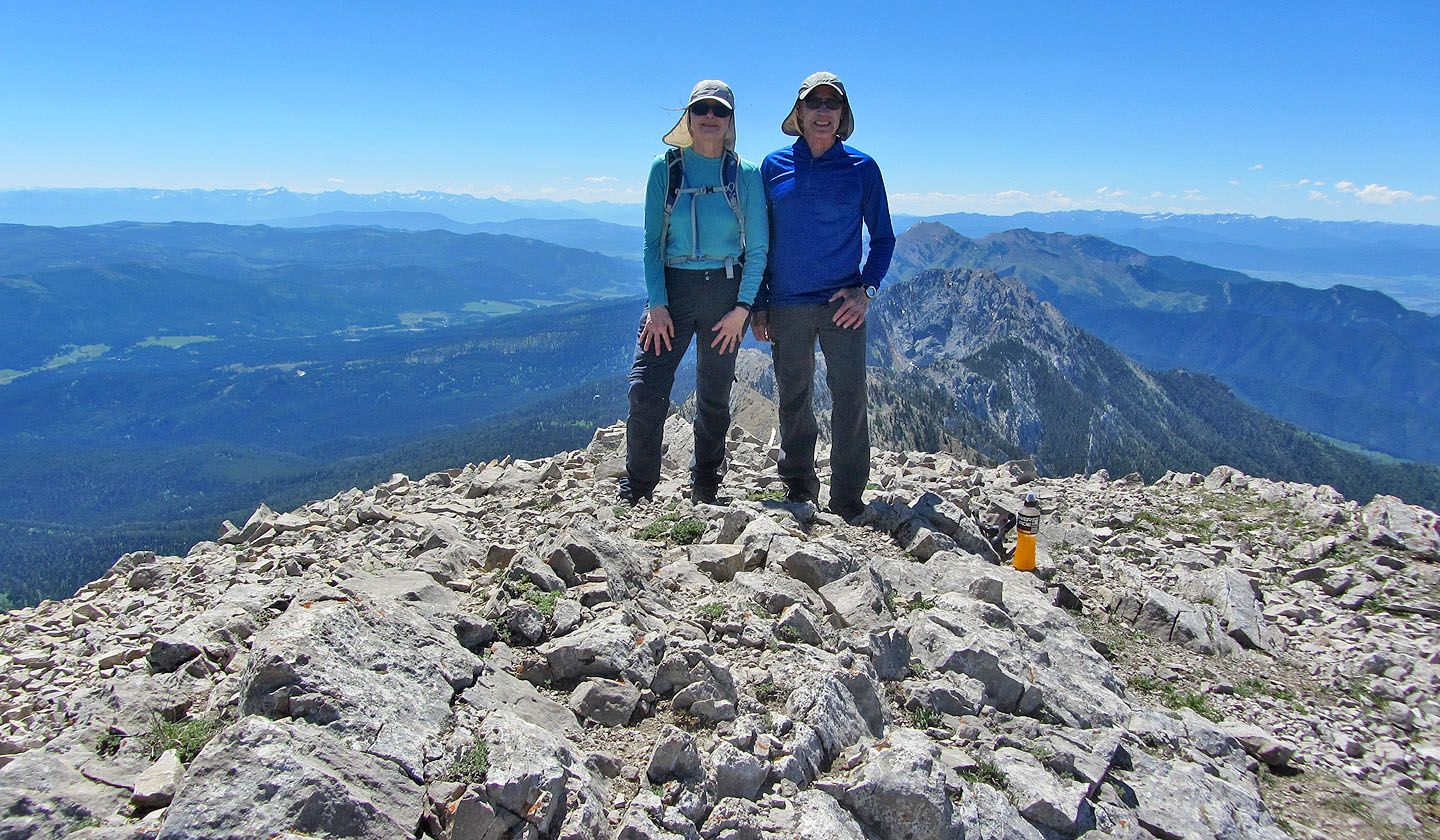 At 2922 m, Naya Nuki is almost as high as Sacagawea


Summit panorama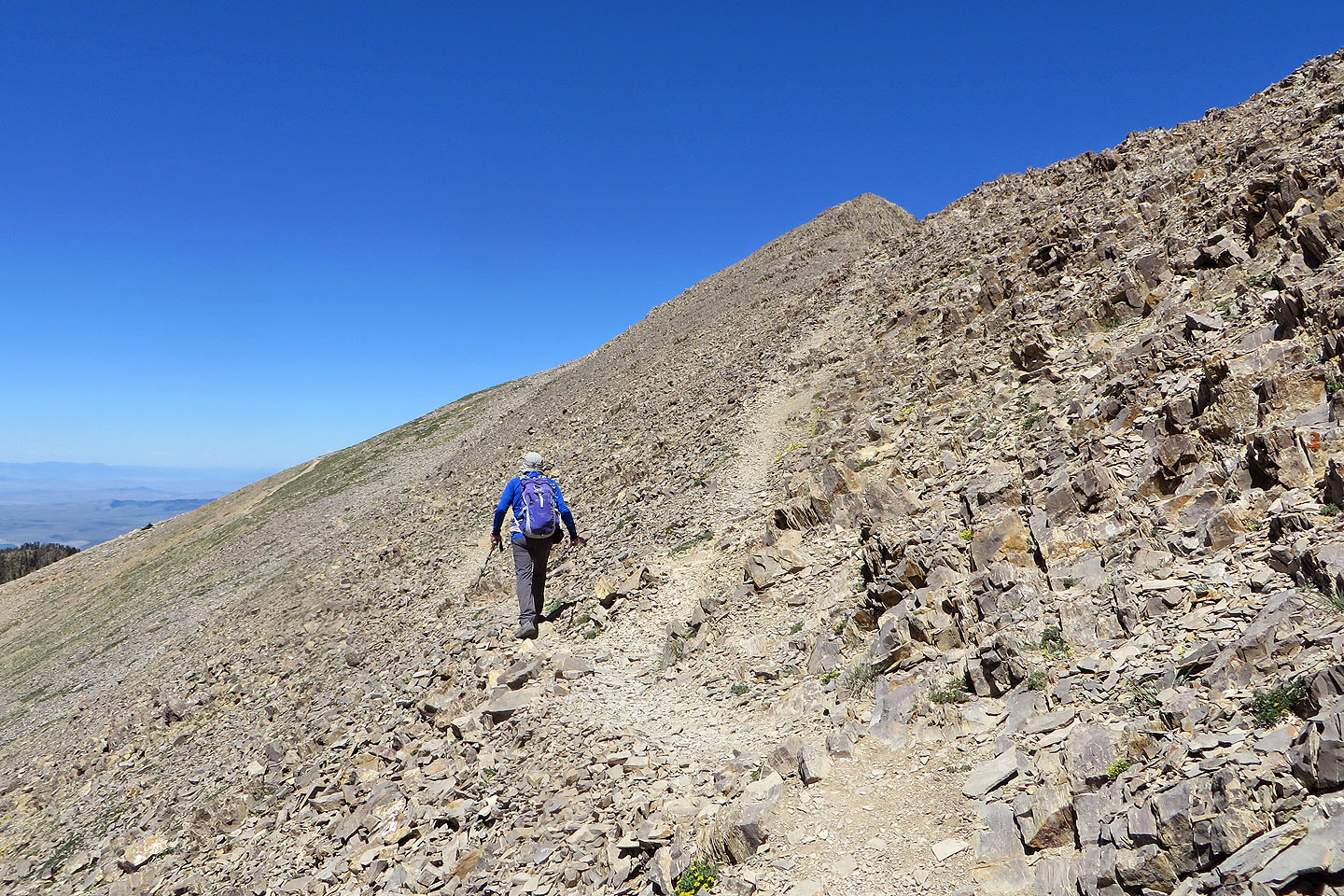 On the way back, we took a shortcut trail that saved us from climbing back up Sacagawea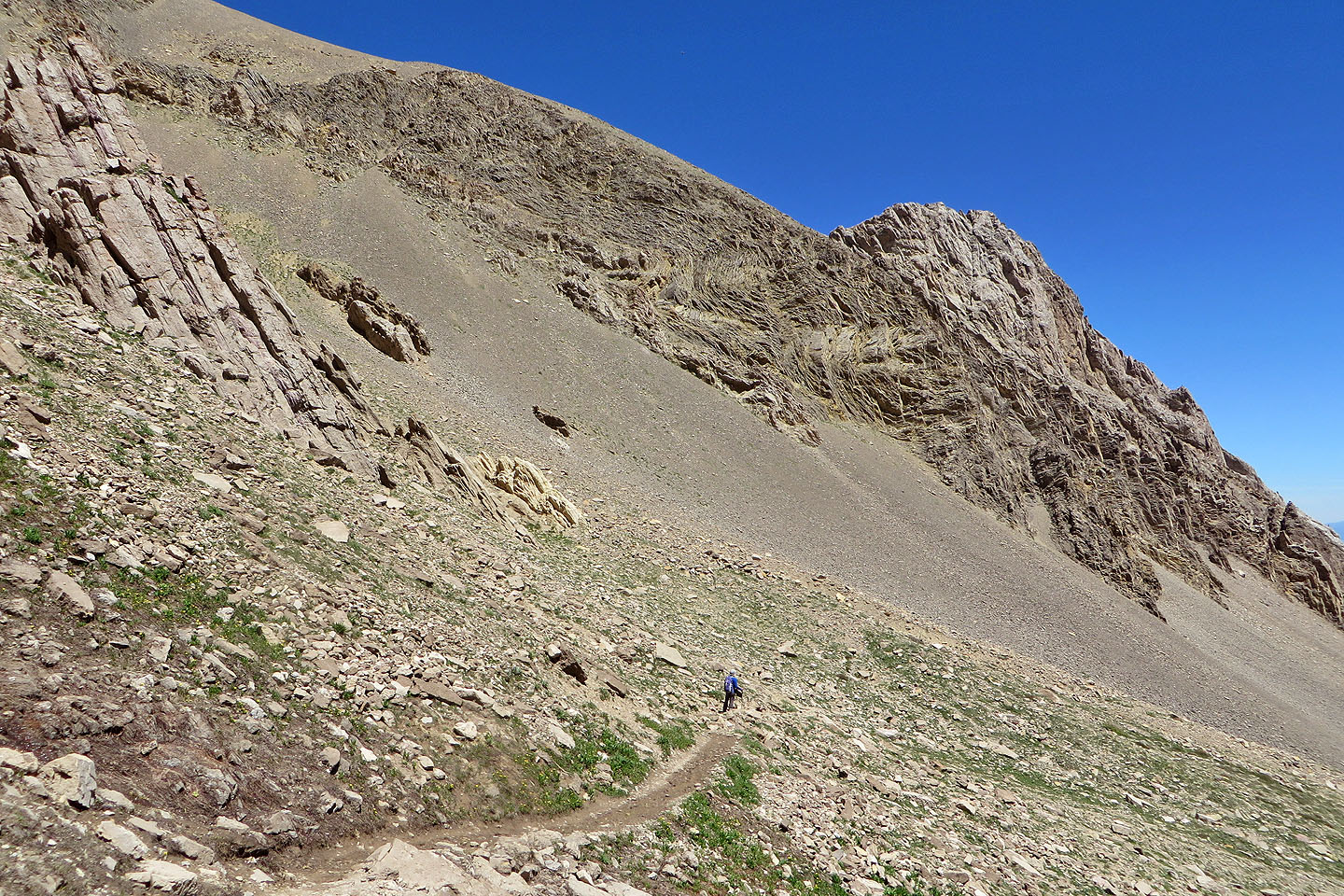 Back at the basin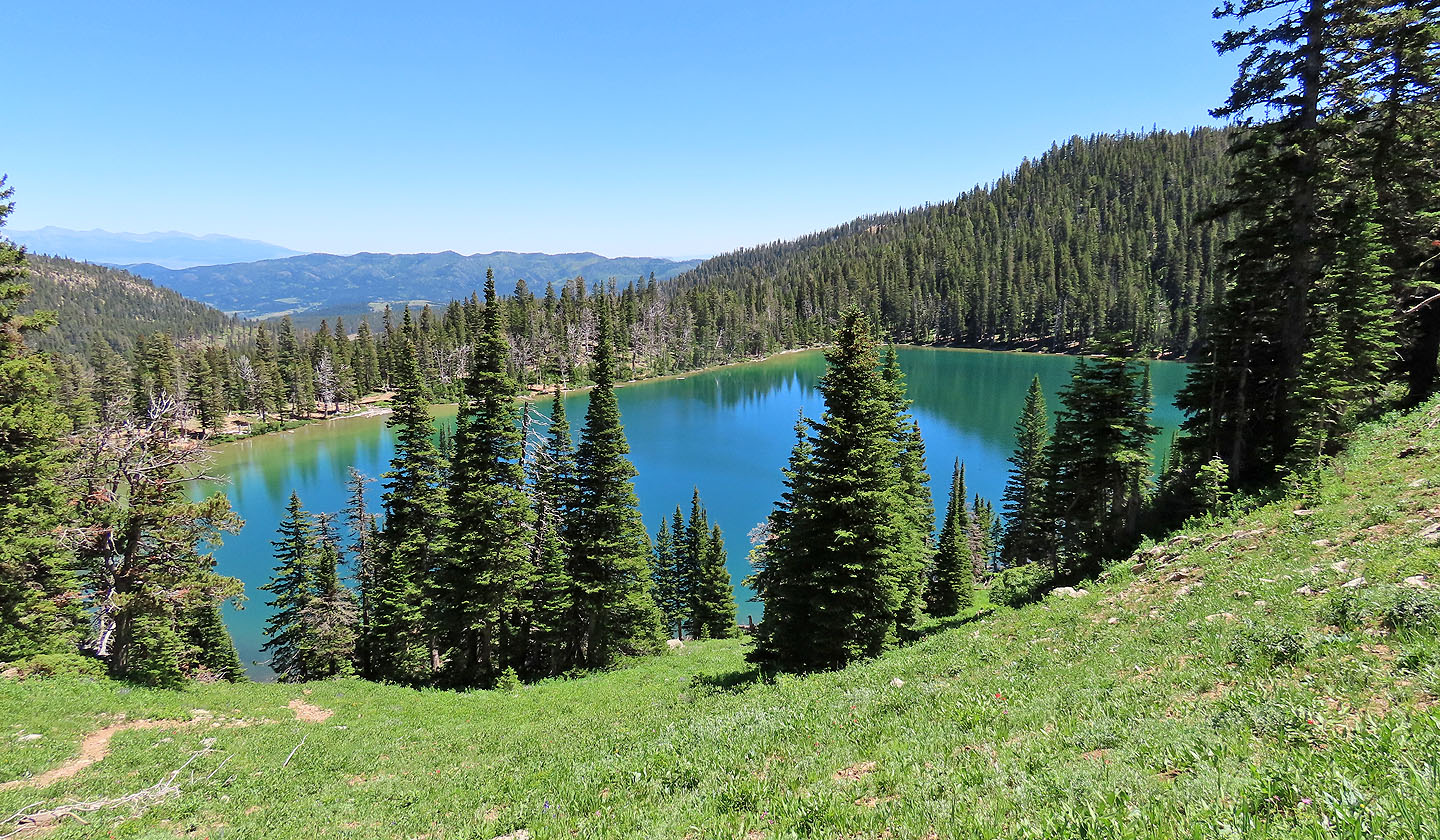 Before reaching the trailhead, we took a shortcut to see Fairy Lake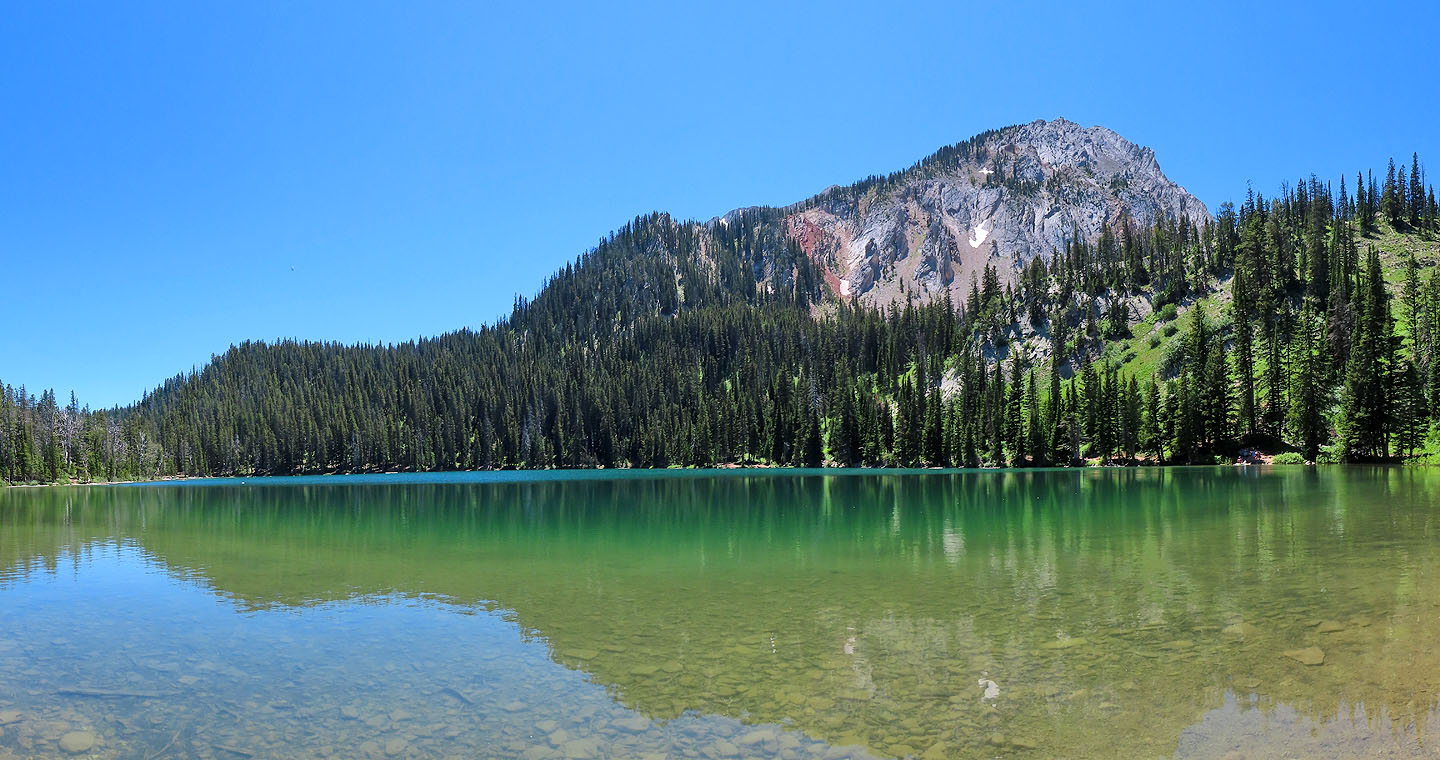 Sacagawea Peak seen from the lake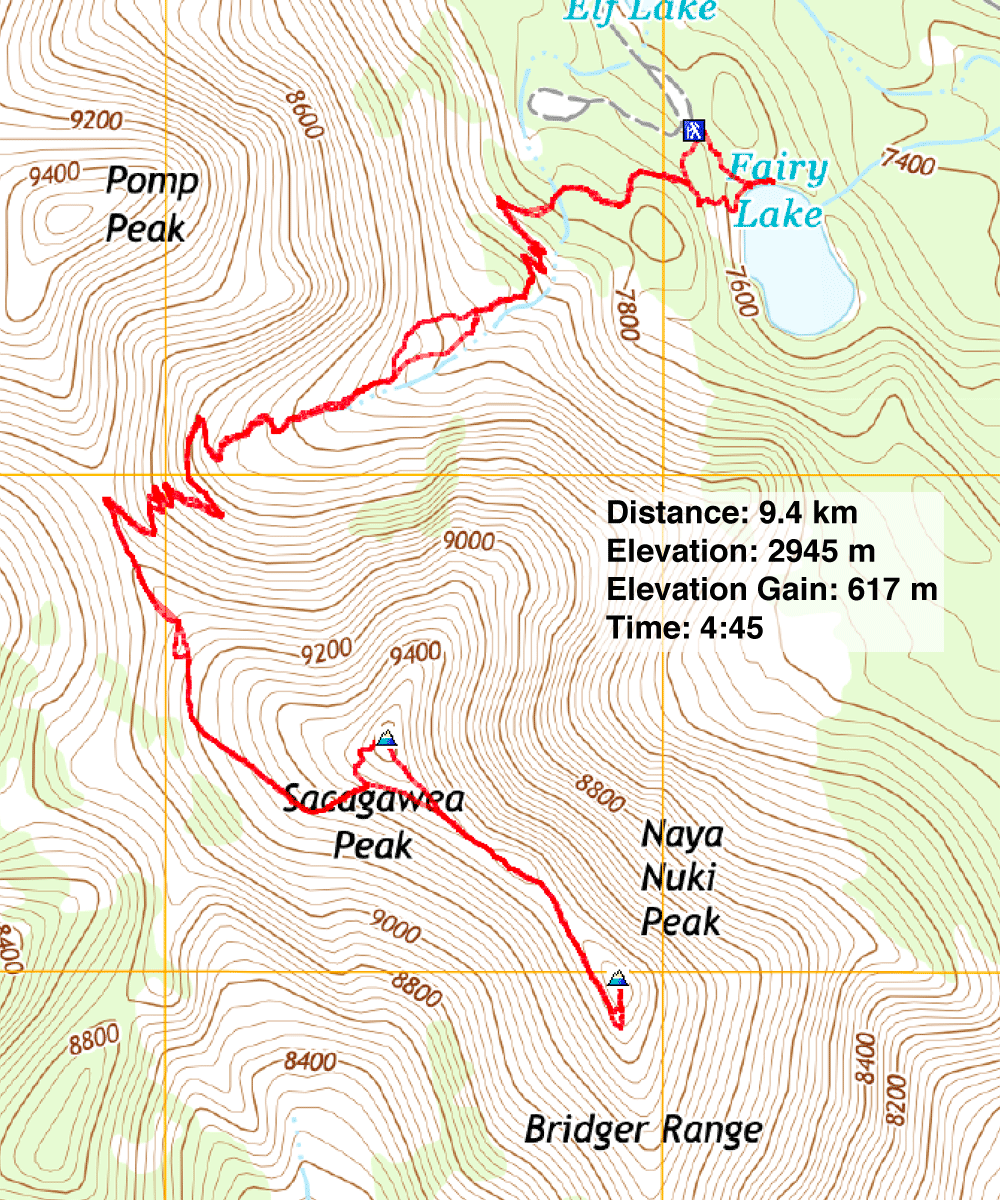 Sacagawea Peak (5.8 mi, 9662 ft, 2024 ft)