bobspirko.ca | Home | Canada Trips | US Trips | Hiking | Snowshoeing | Map | About

Drinking Horse Mountain
Bozeman, Montana
July 10, 2022
Distance: 3.8 km (2.4 mi)
Cumulative Elevation Gain: 216 m (709 ft)
After an eight-hour drive, Dinah and I had time for a quick hike. Drinking Horse Mountain is just ten minutes from Bozeman where we were staying.
With its broad trails and proximity to the city, we weren't surprised to find locals on the trail. On the advice of a lady in the parking lot, we completed the loop trail clockwise: climbing the steep north trail and descending the gentler south trail. Moreover, we would have the best views in front of us on the descent, rather than behind us.
The hike begins by dropping down and crossing two bridges. The first bridge is a simple wood structure, while the second, which crosses Bridger Creek, is quite elaborate. It has benches, although I can't imagine anyone being tired after walking for five minutes!
Shortly after the bridges, we reached a fork and turned left. The trail climbs steadily mostly through trees to the summit ridge. We found three high points. Two are mostly in trees, but the highest one held the best viewpoint. Continuing along, we came down the south trail. The path cuts into an open slope to provide a view west before dropping into the forest and returning to the end of the loop. We finished the trip, not only satisfied to get some exercise after sitting in a car for hours but bagging a nice, little peak.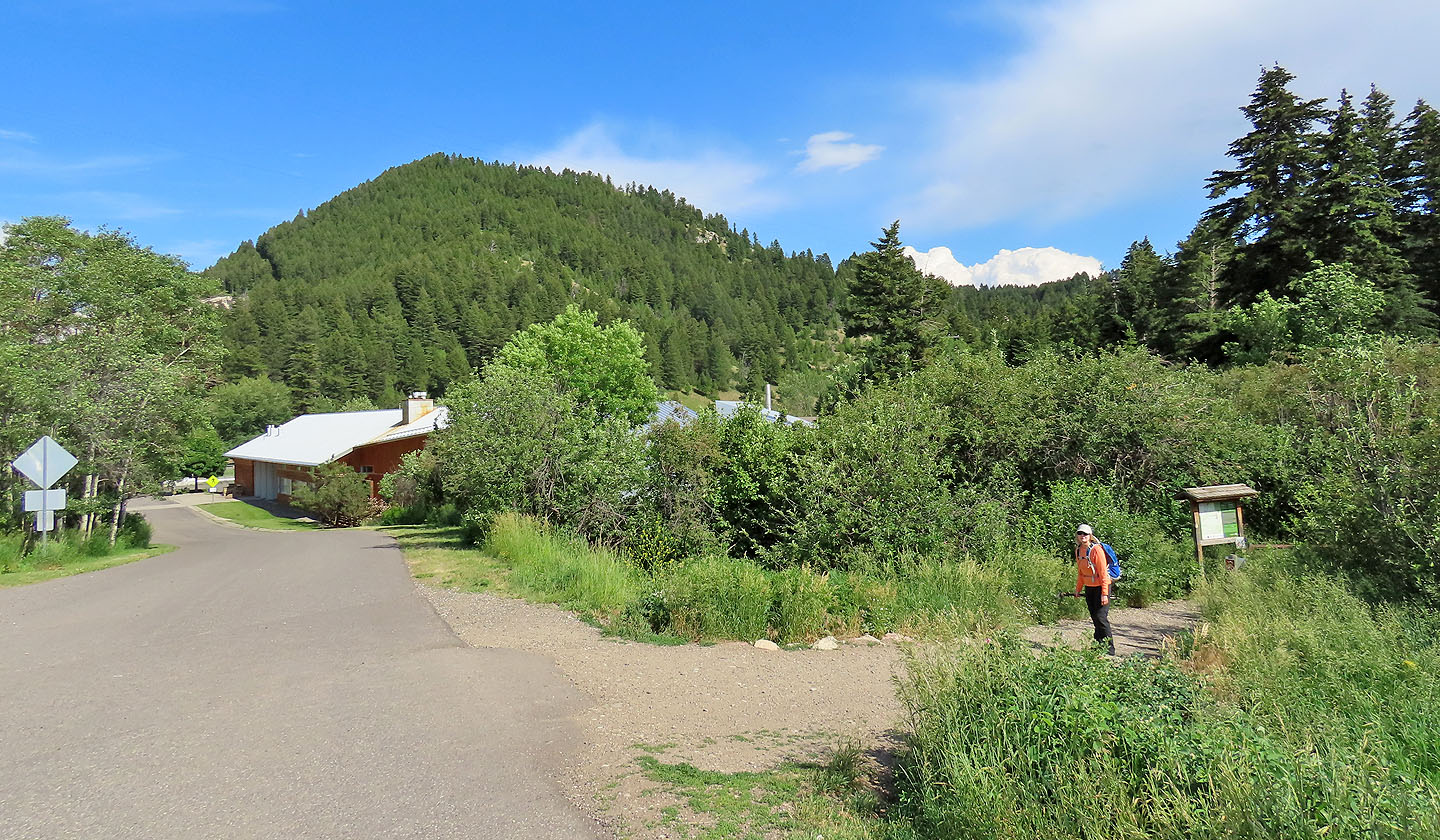 Dinah waits at the trailhead. Drinking Horse Mountain appears ahead.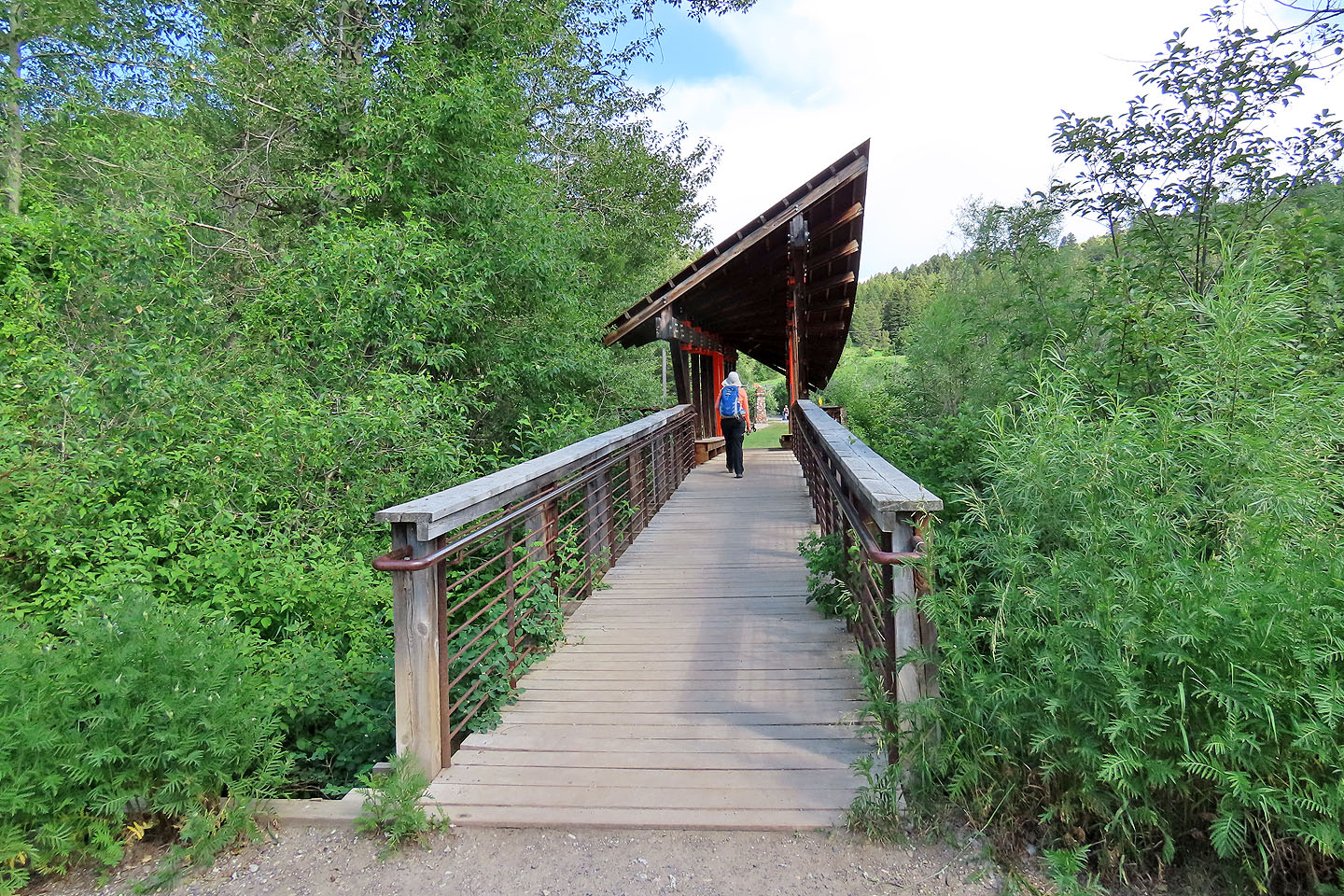 The trail crosses Bridger Creek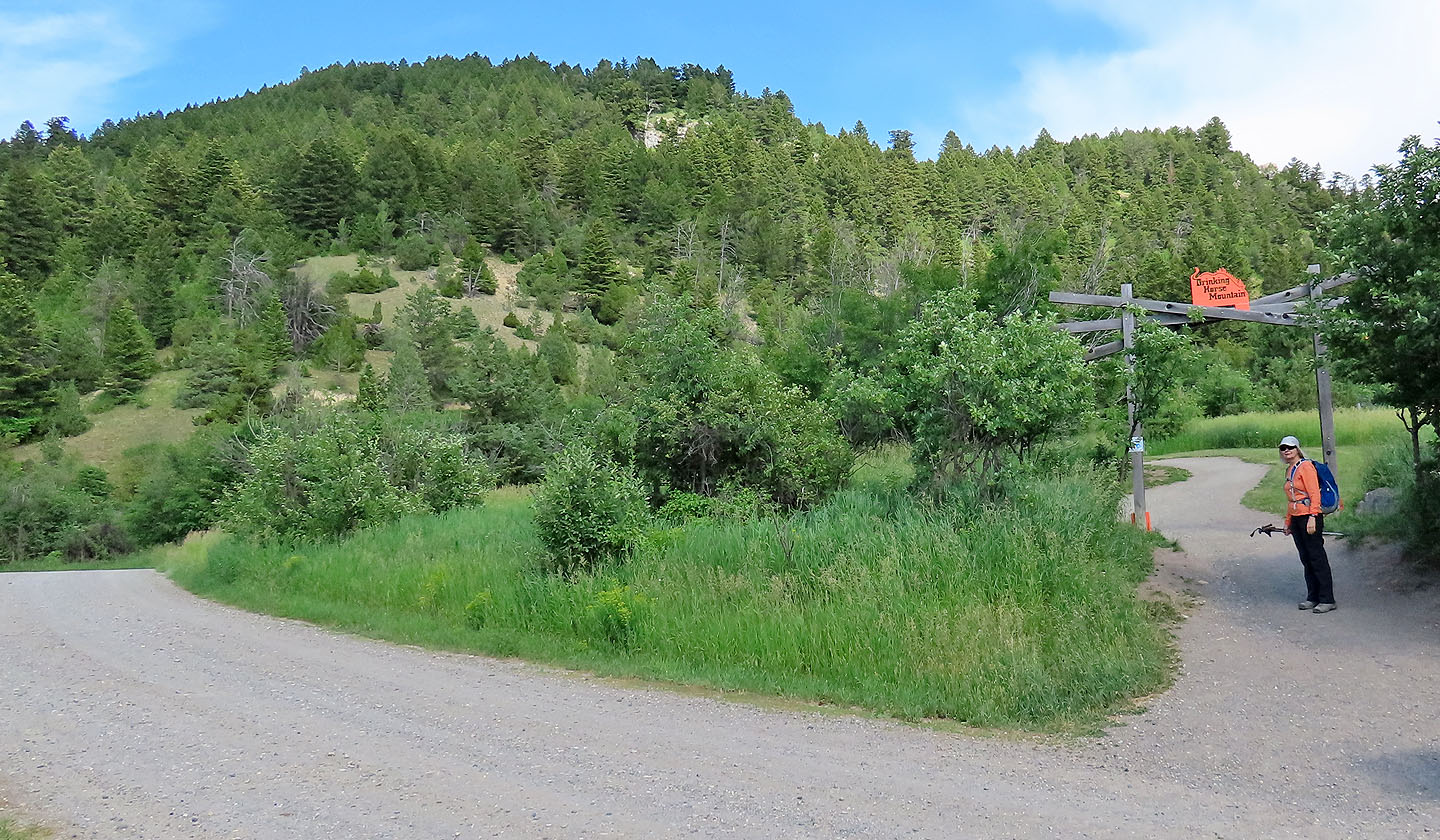 A sign directs you to Drinking Horse Mountain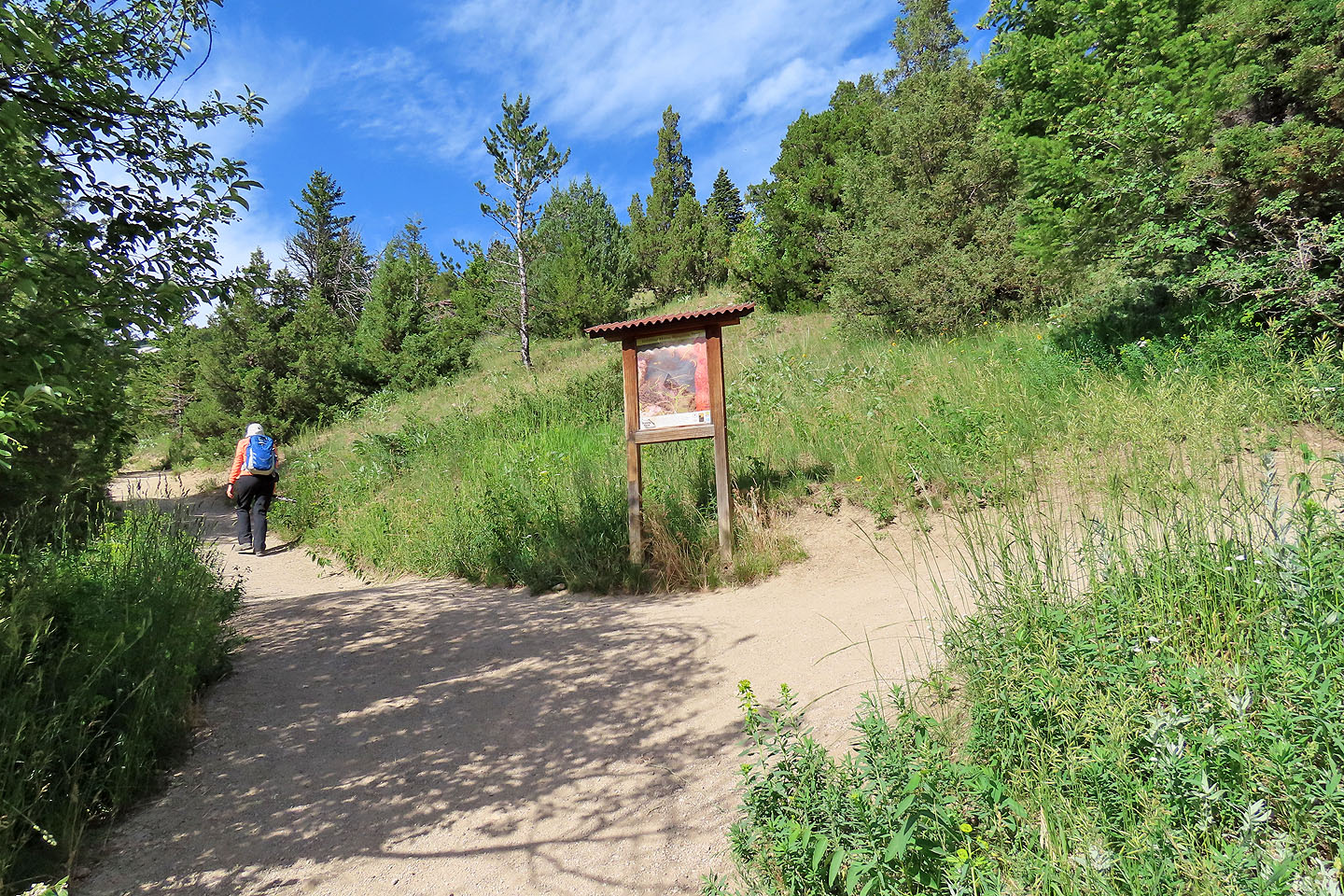 We turned left at the fork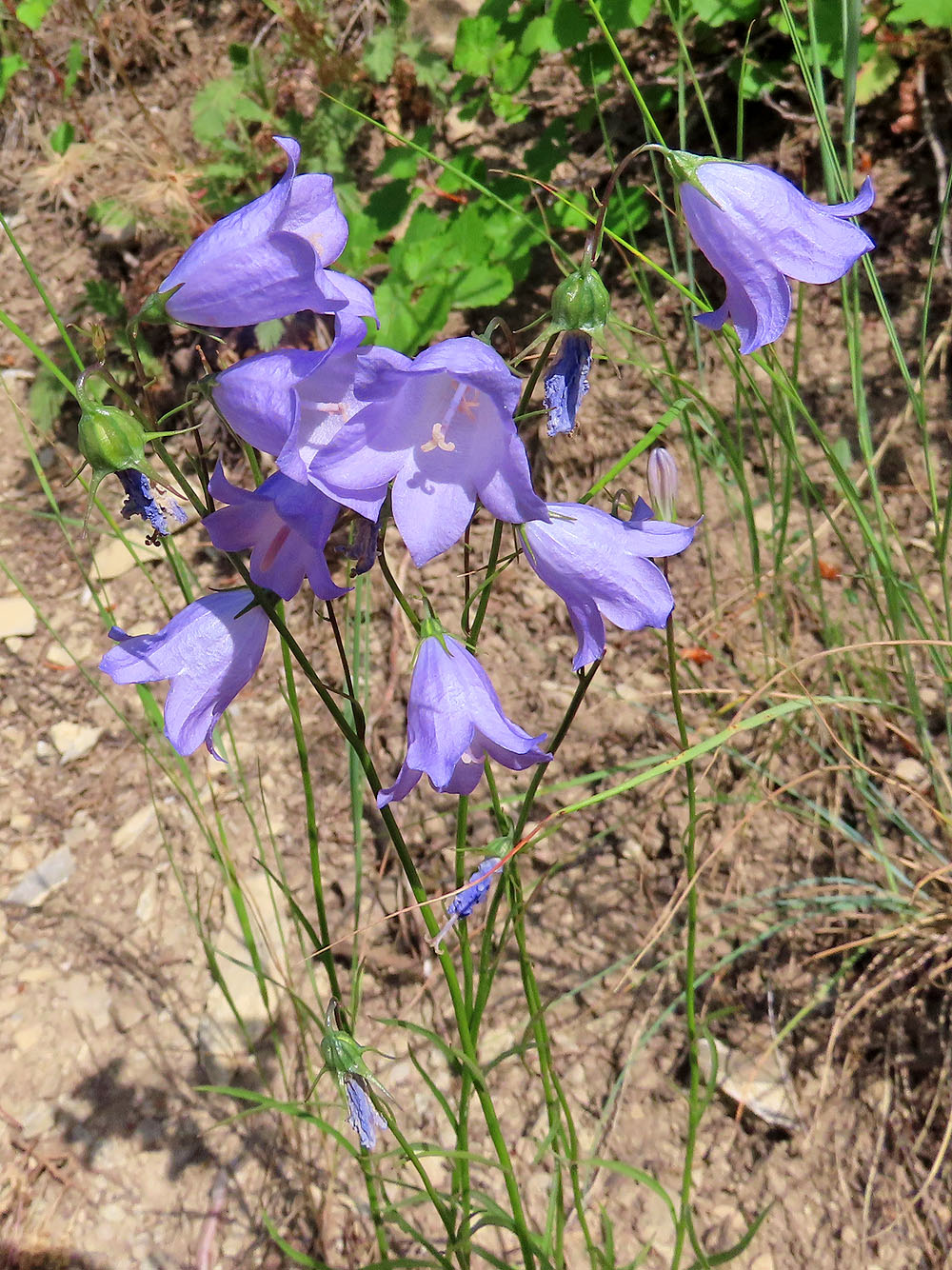 Harebell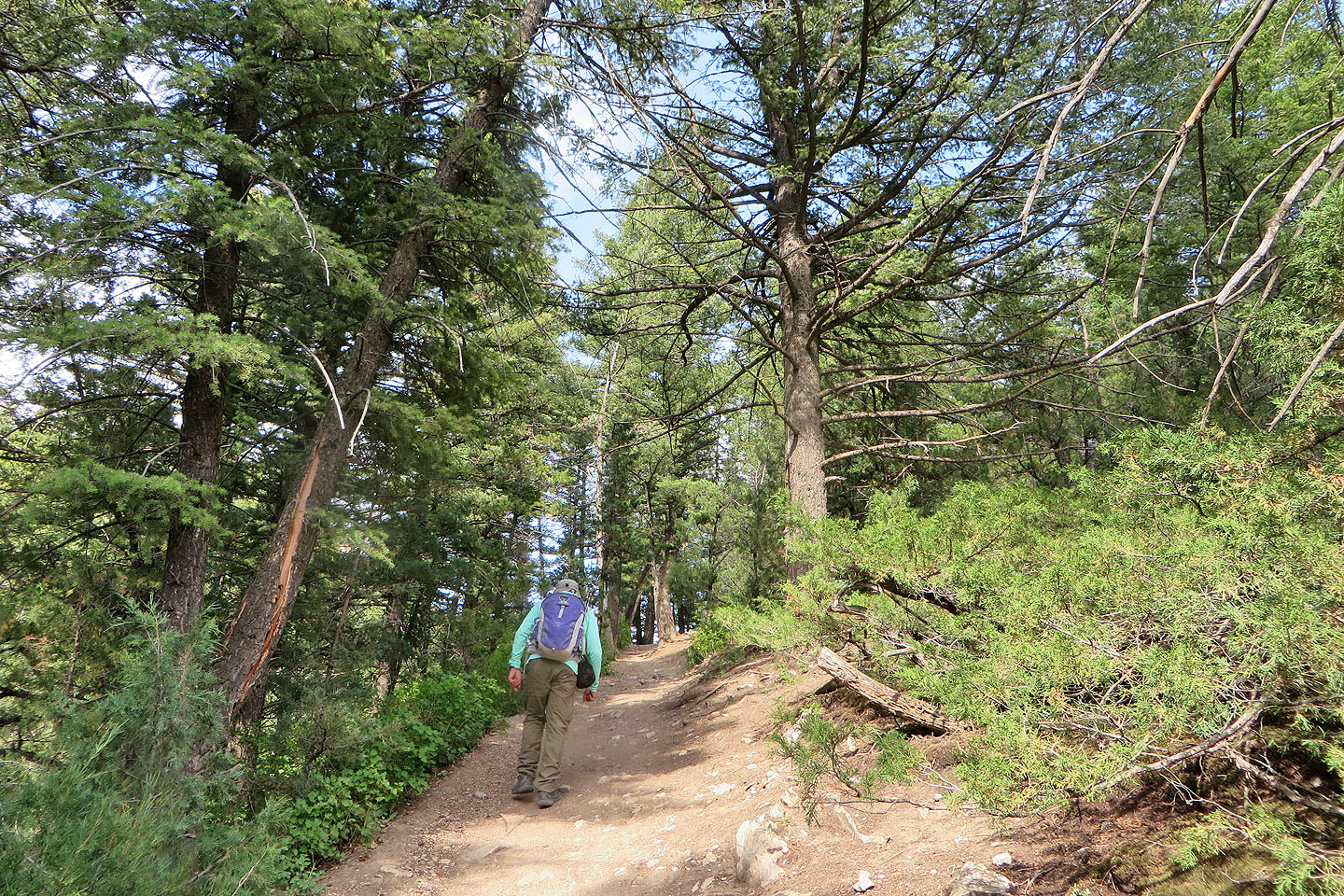 Continuing up the trail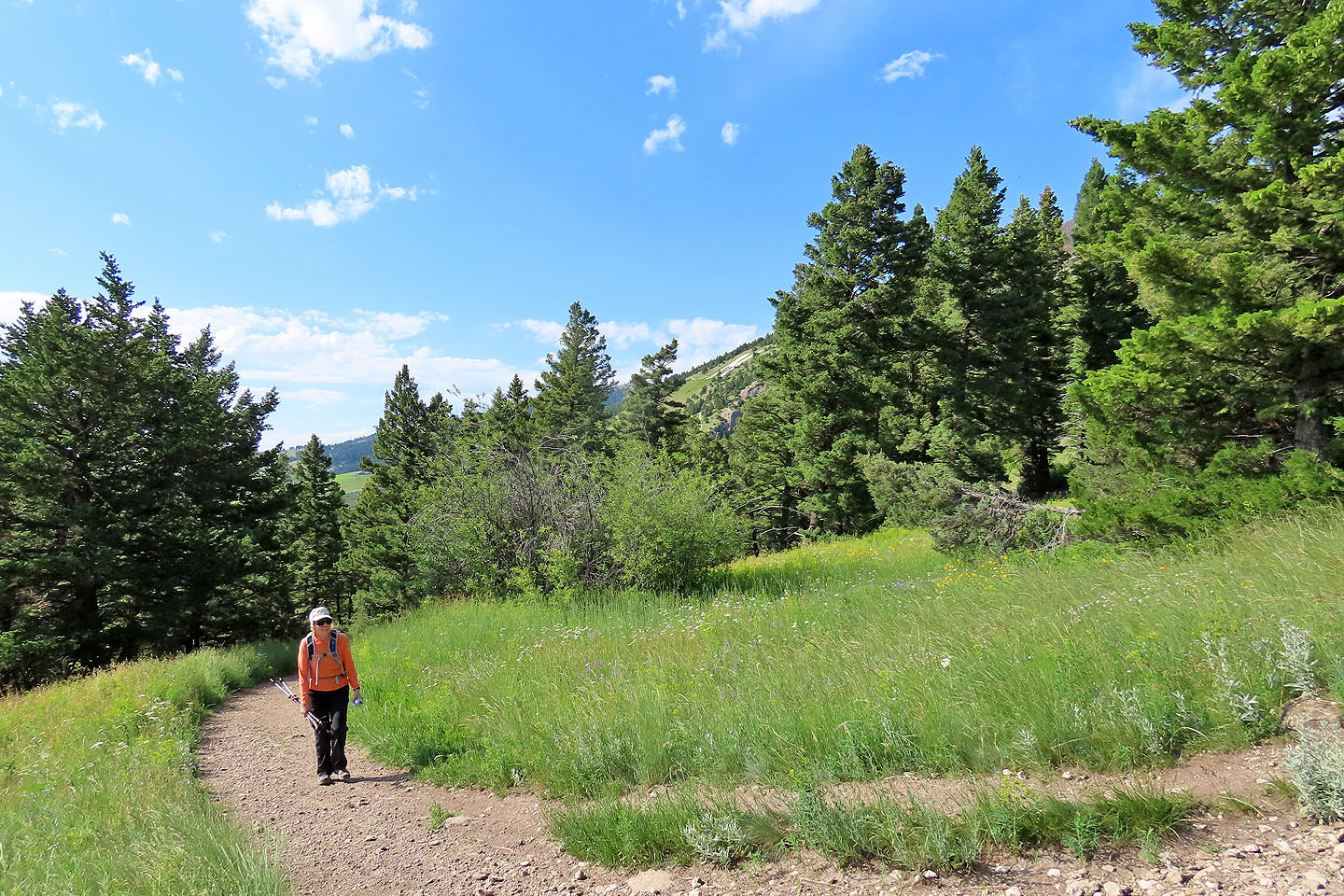 Behind us is a big M (mouse over). M Trail is a 2.5 km loop.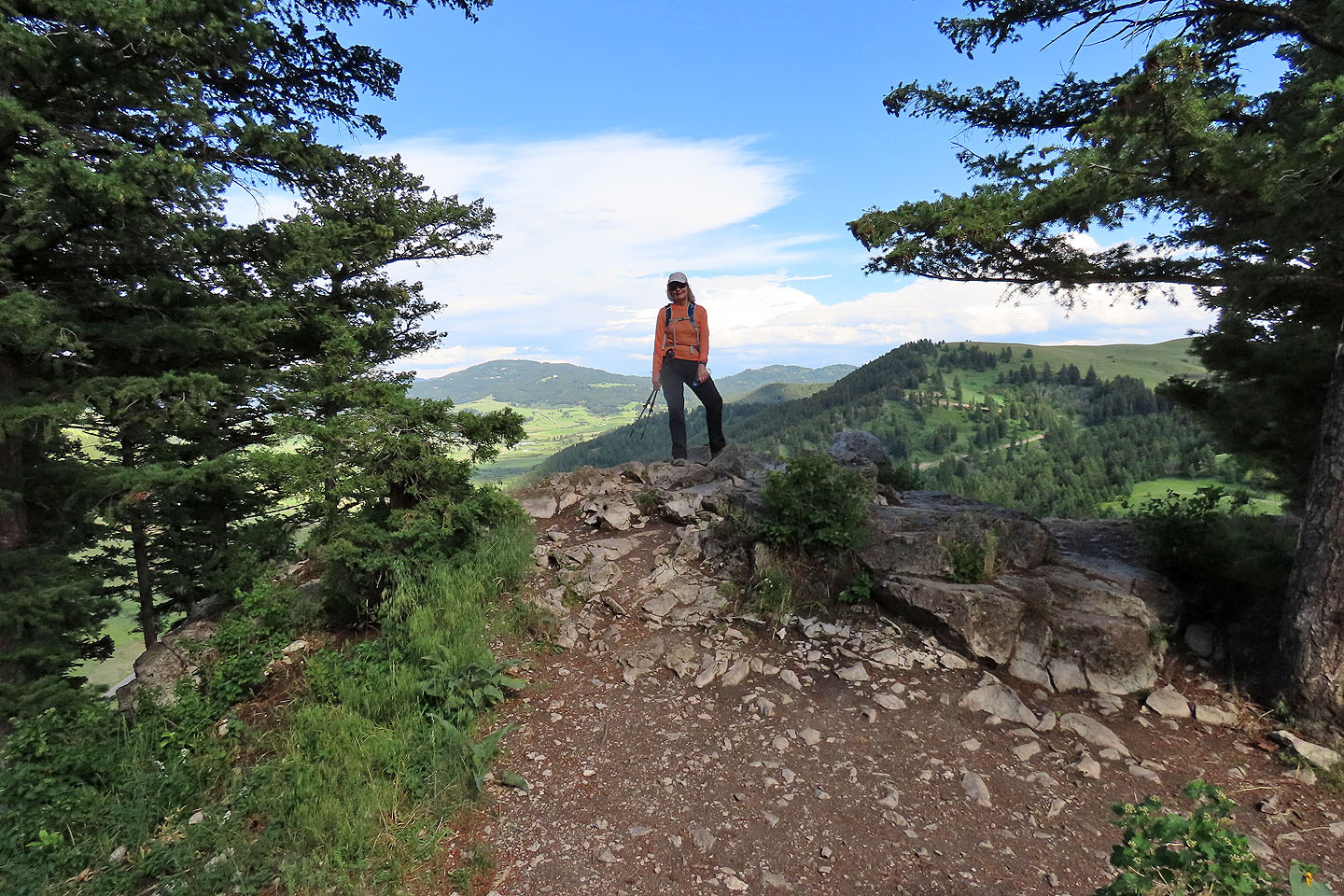 We reached a viewpoint looking east. Alltrails calls this the summit, but a point south appeared to be a metre higher, and that's where I took the panorama at the top of the page.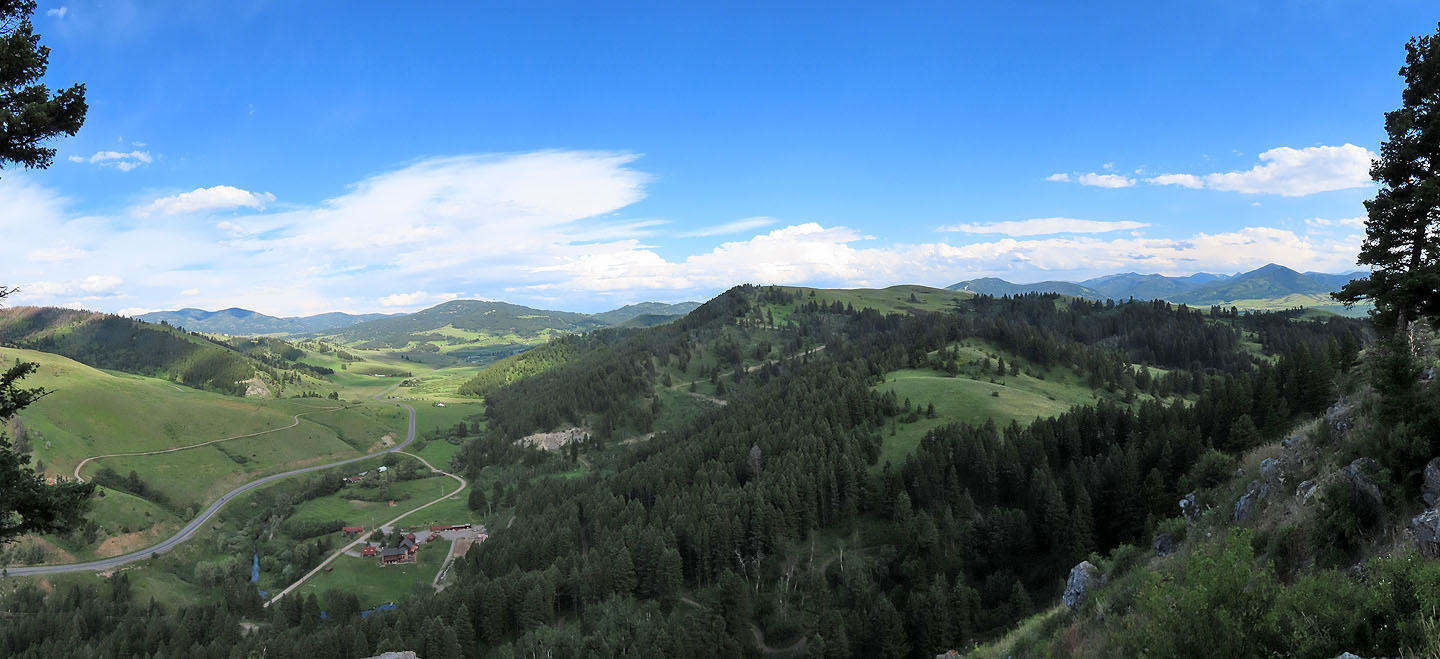 The view east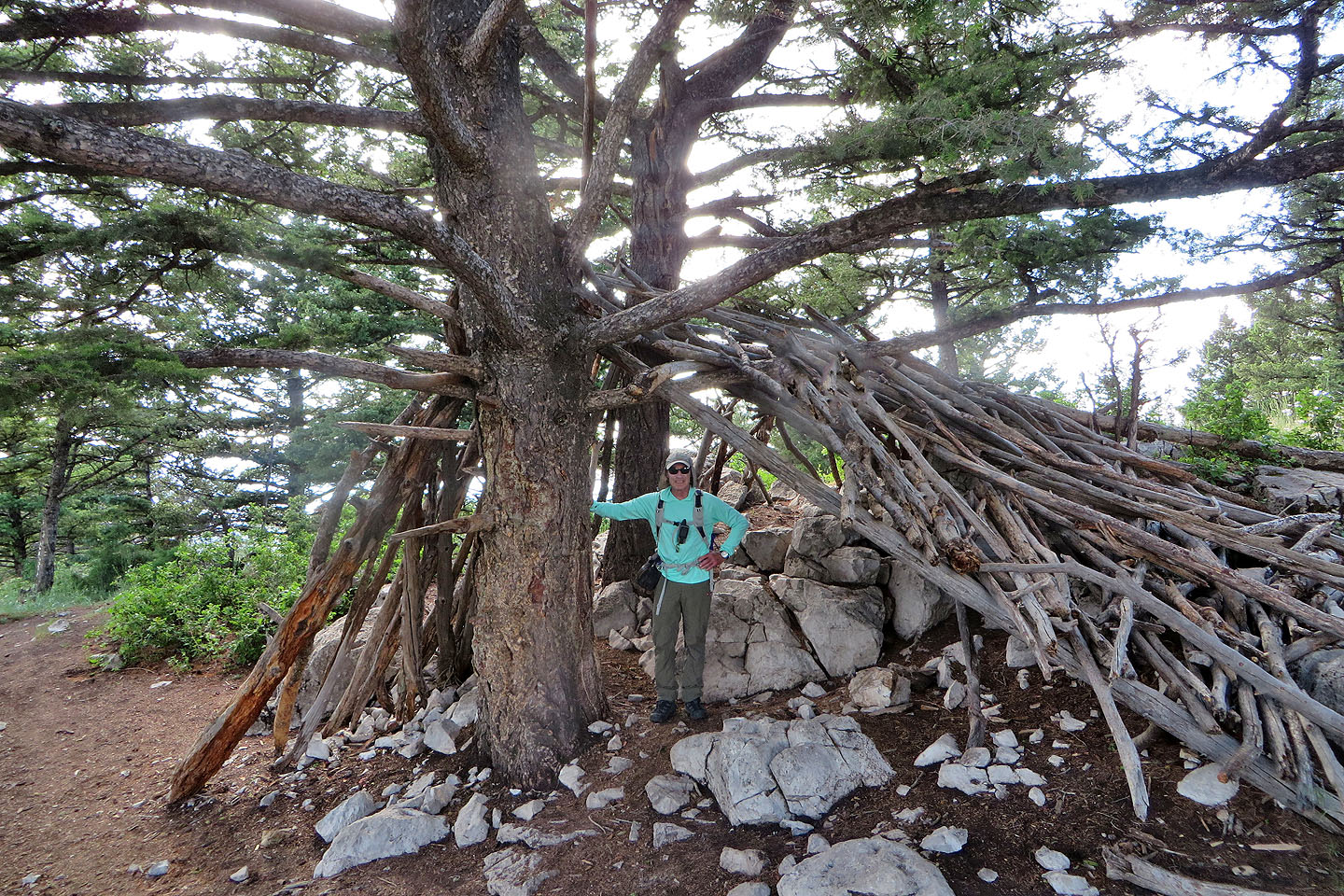 The summit ridge also bears a large shelter of sorts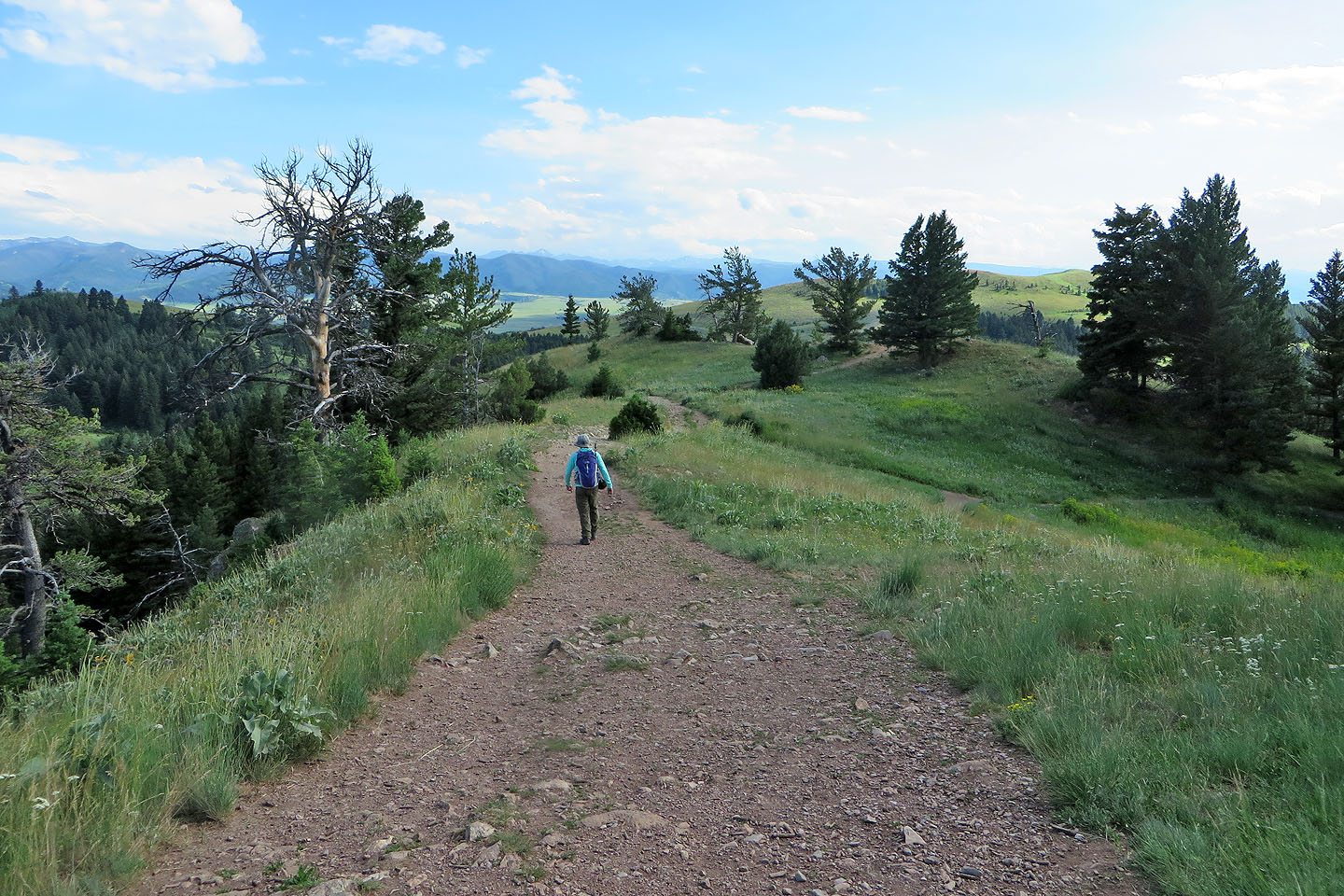 We continued along the ridge to the summit, the bump on the right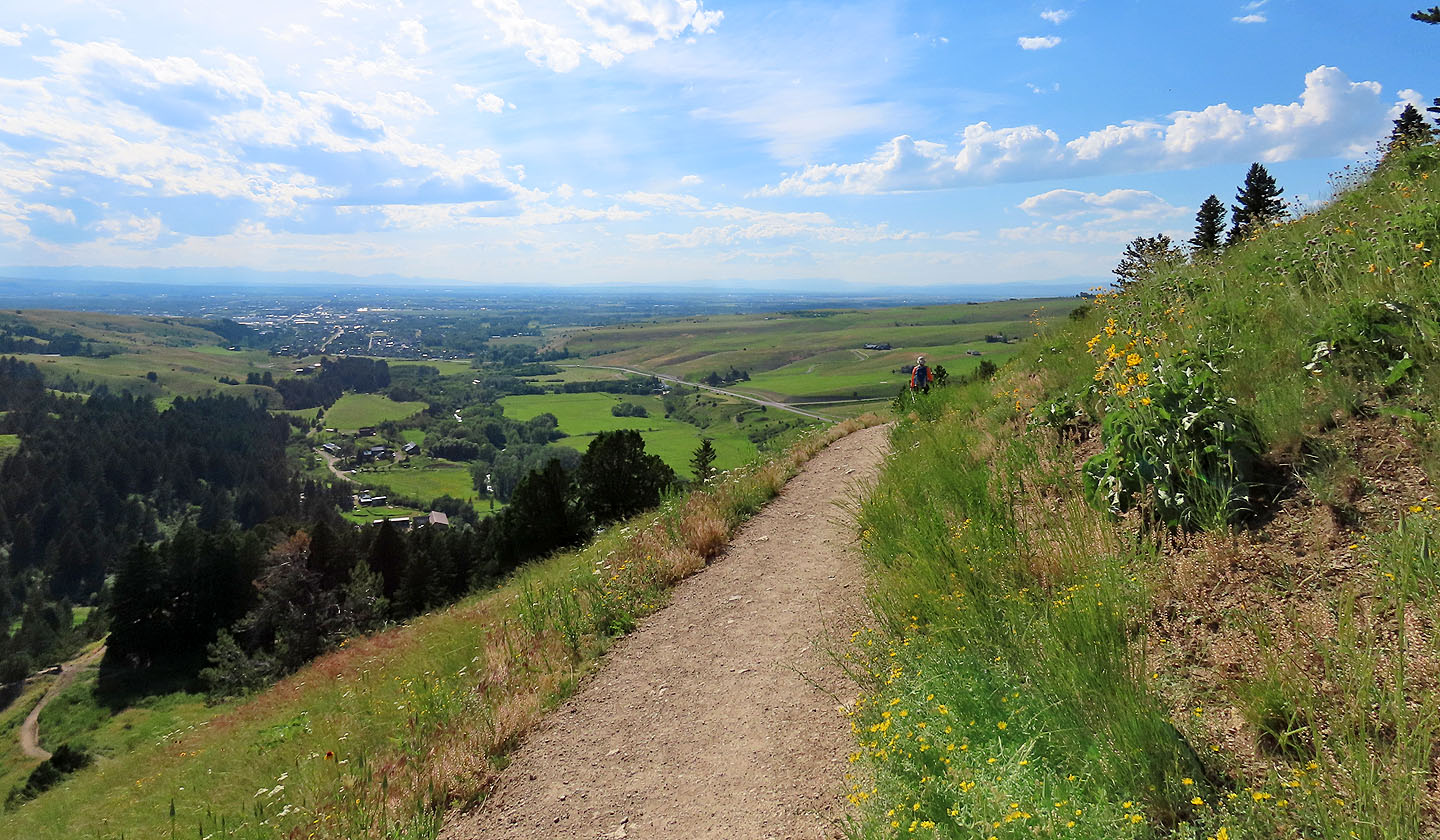 The trail down offers the best views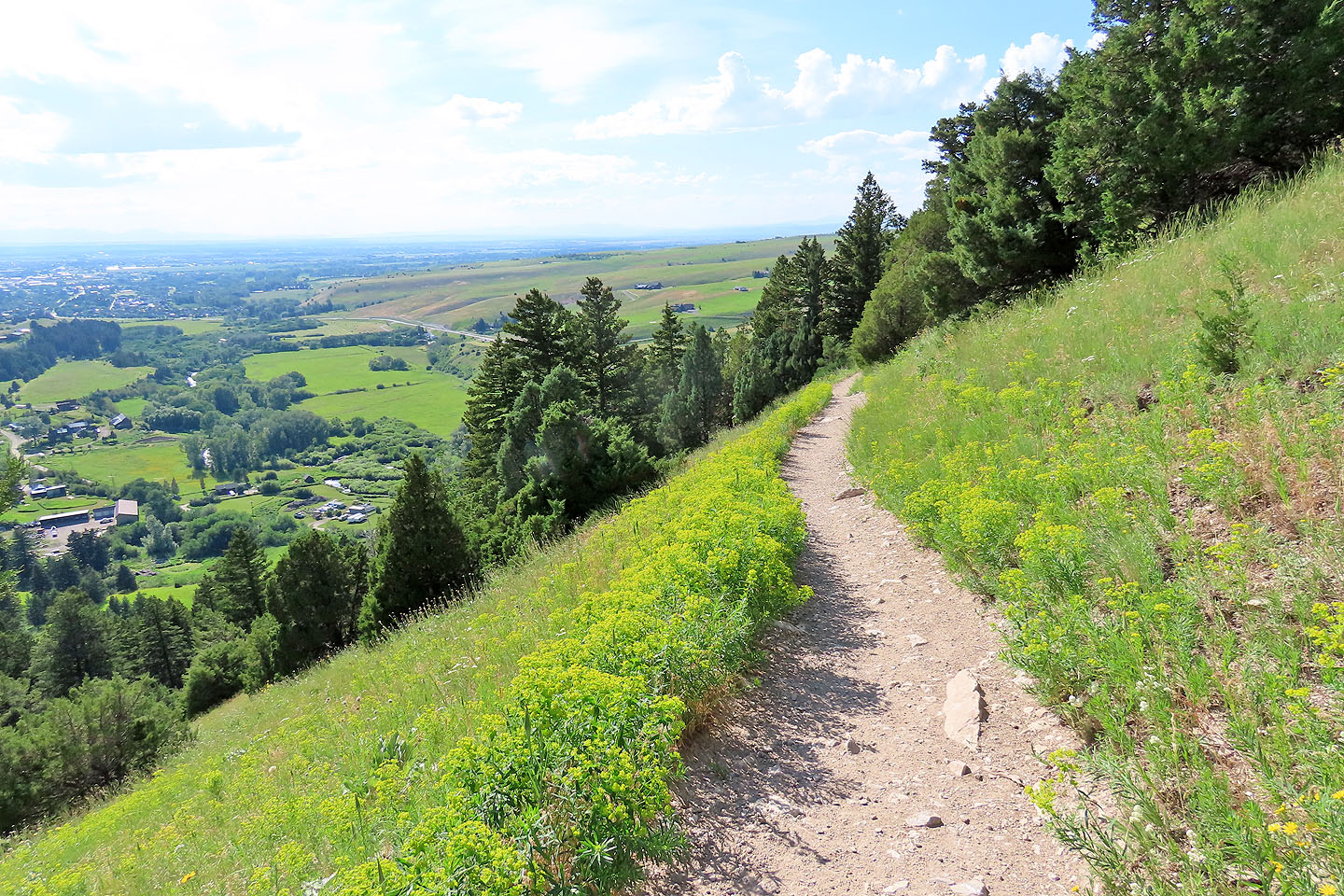 Bozeman appears on the left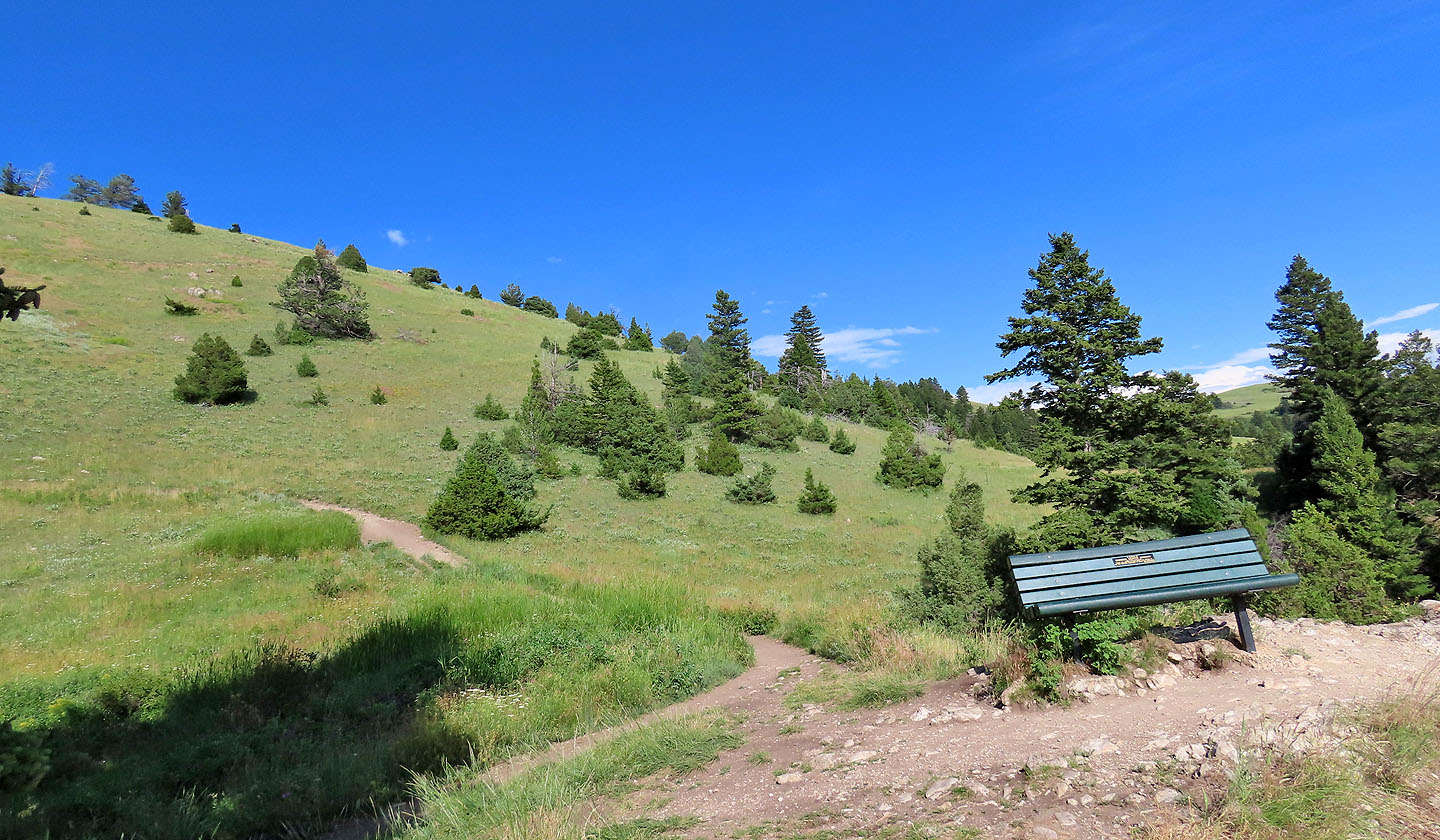 Looking back at the open slope that the trail runs through. For the weary, memorial benches are scattered along the trail.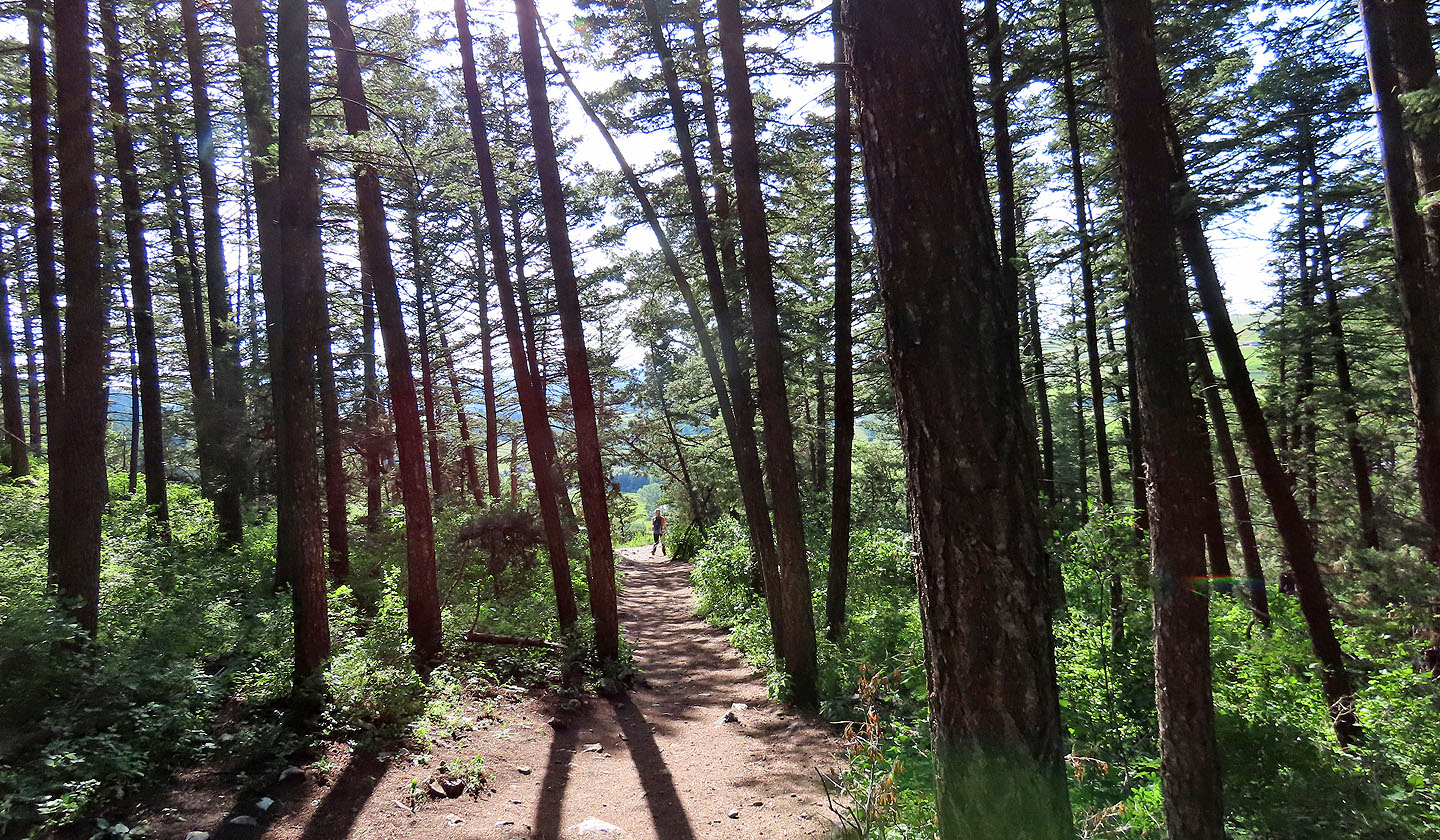 Shade can also be found on the descent trail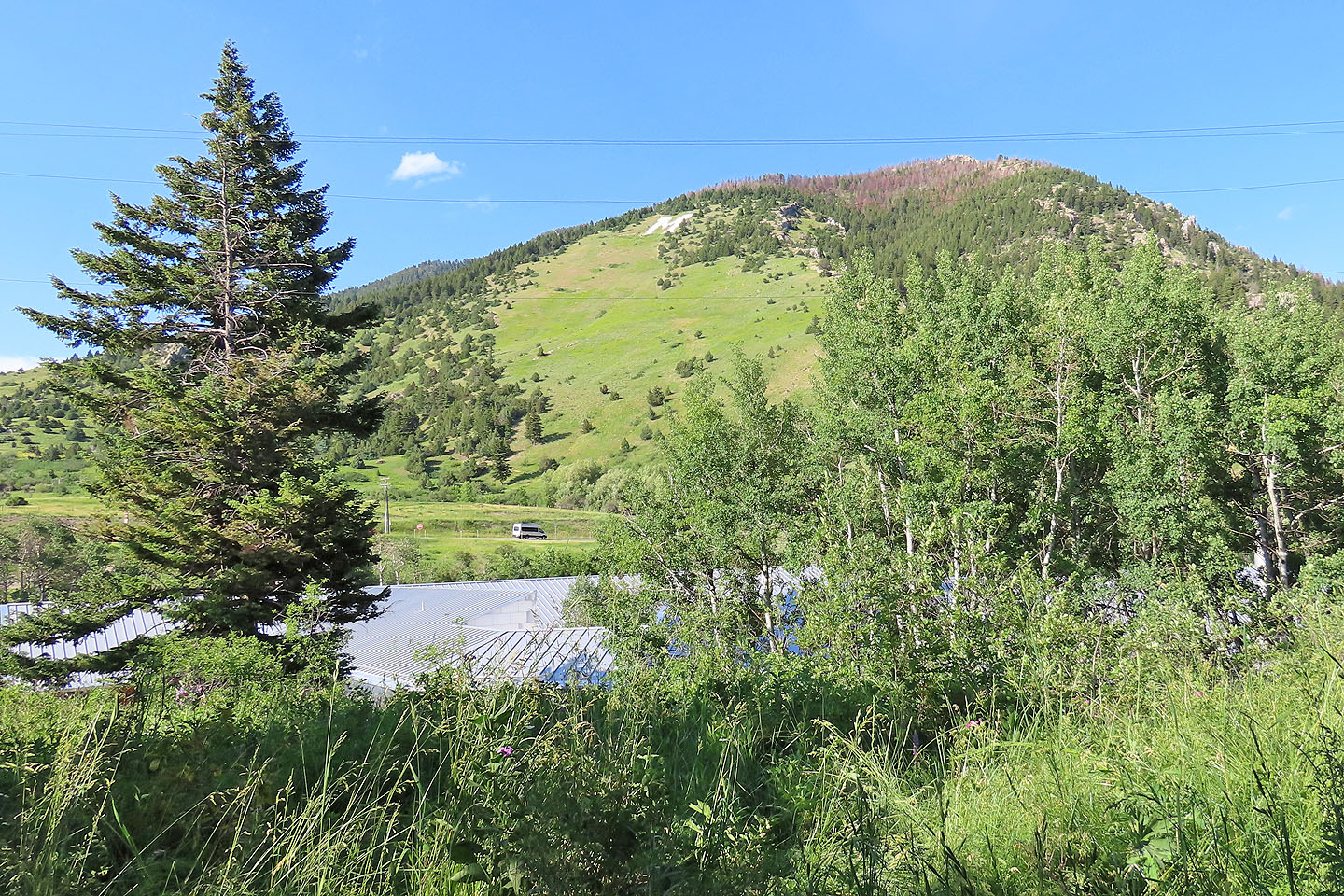 Near the trailhead, there's a clear view of the M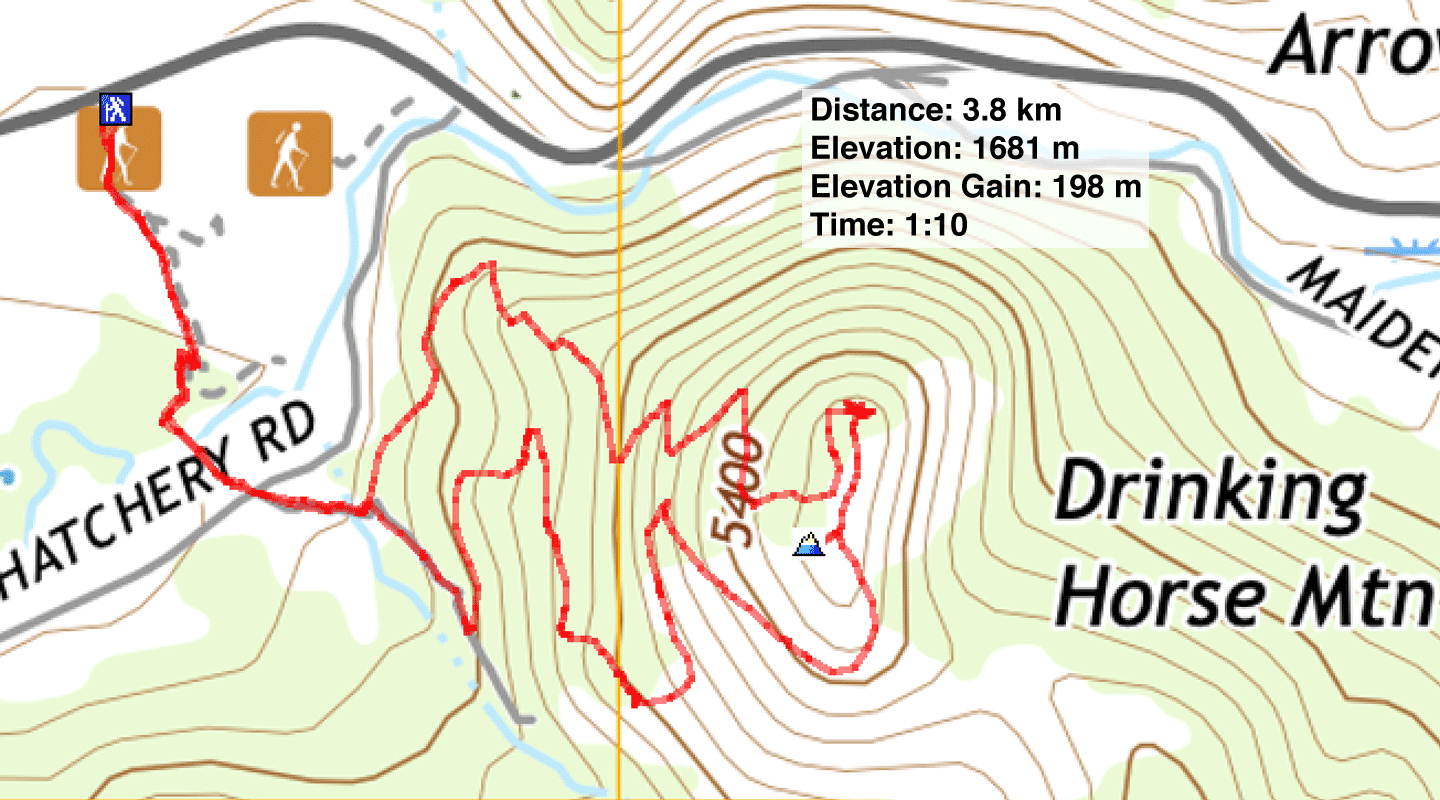 Kelly Creek (2.4 mi, 5515 ft, 650 ft)