bobspirko.ca | Home | Canada Trips | US Trips | Hiking | Snowshoeing | MAP | About
Thunder Mountain
St. Anthony Sand Dunes, Idaho
September 14, 2022
Distance: 5.8 km (3.6 mi)
Cumulative Elevation Gain: 50 m (164 ft)
For a different hike, Dinah and I stopped at St. Anthony Sand Dunes, 45 minutes north of Idaho Falls. The dunes comprise 175 sq. miles of white quartz sand where camels and mammoths once roamed, but we were ten thousand years too late to see them. But our focus was on climbing Thunder Mountain. There are higher named peaks on the west end, but Thunder is easily accessed.
After paying $5 at the park entrance, we parked in the huge parking lot, room for several trucks hauling ATVs. But we were the only hikers.
Elgin Lake prevents a direct approach to Thunder Mountain, so we started around the east shore. As we walked, we kept an eye out for sudden encounters with ATVs that roared across the dunes everywhere, including up and down Thunder Mountain. But ATVs weren't a problem and never came close to us.
We made our way to Thunder Mountain and plodded up the edged east ridge. Sinking in the soft sand, we dropped one step down for every two steps up. Once on the summit ridge, we had difficulty finding the highest point. The ridge hardly wavered more than a metre or two up or down along its length. But given the shifting sands, the exact summit is a moot point.
After walking the length of the ridge, we headed to the lake. On the way we passed a trio of ATVs that had stopped. The riders greeted us with a friendly, "Are you crazy?" Dinah quipped, "We're Canadians!" We talked to them briefly and learned that two were from California and the other was from Idaho.
We reached the lake intent on circumventing it. But after trudging in the sand for several minutes, we turned around. It's not a pretty area. Trees prevented good views of the lake or anything else, and we encountered no interesting wildlife. Sandhill cranes had left huge tracks, but we didn't catch sight of them nor the lizards that left tracks everywhere. So we returned to the parking lot. But we were happy to bag a sandy peak. Like Mesquite Flat Sand Dunes and Kelso Dunes in California, St. Anthony Dunes in Idaho are just as enjoyable.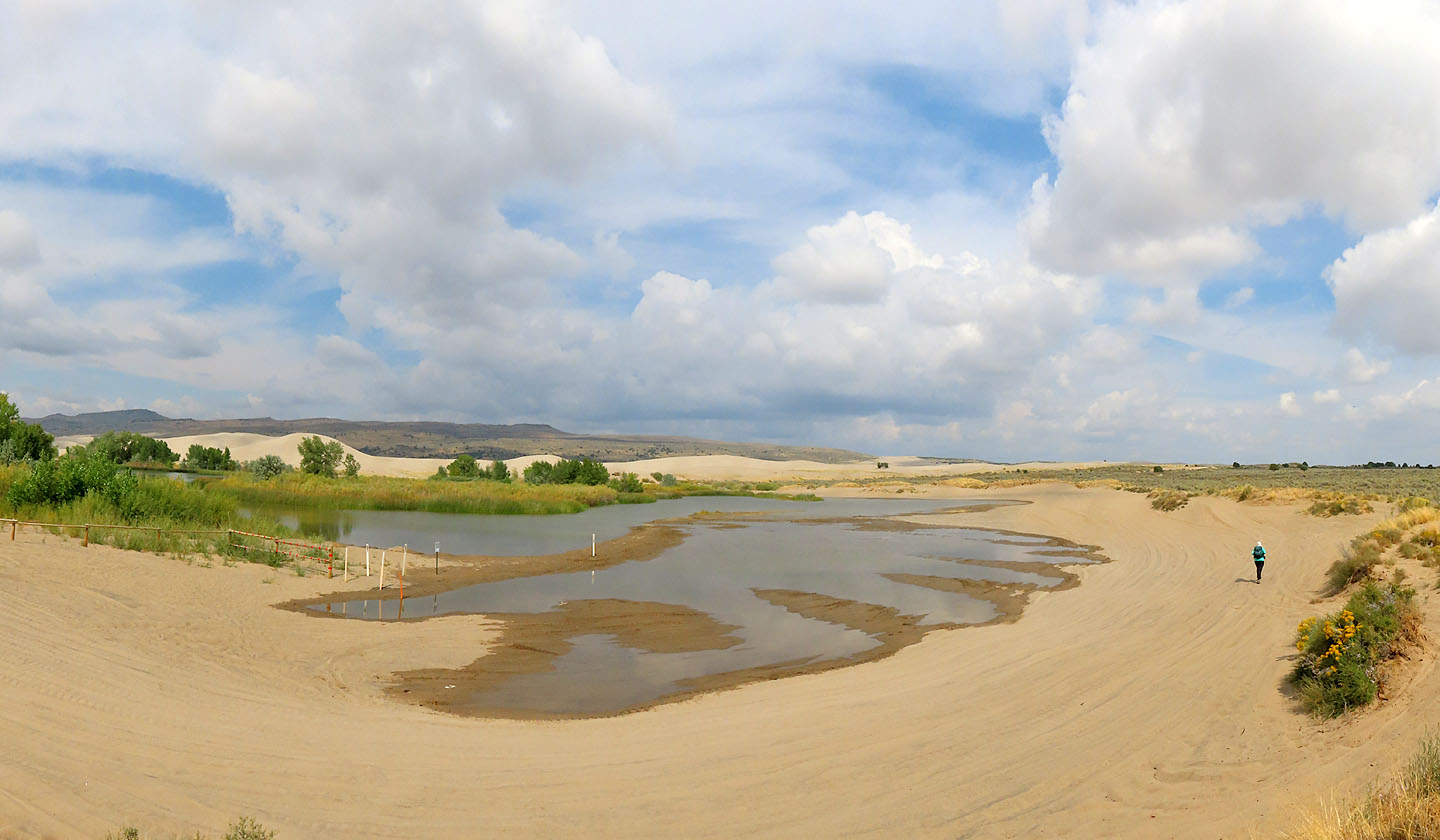 The lake is 100 m from the parking lot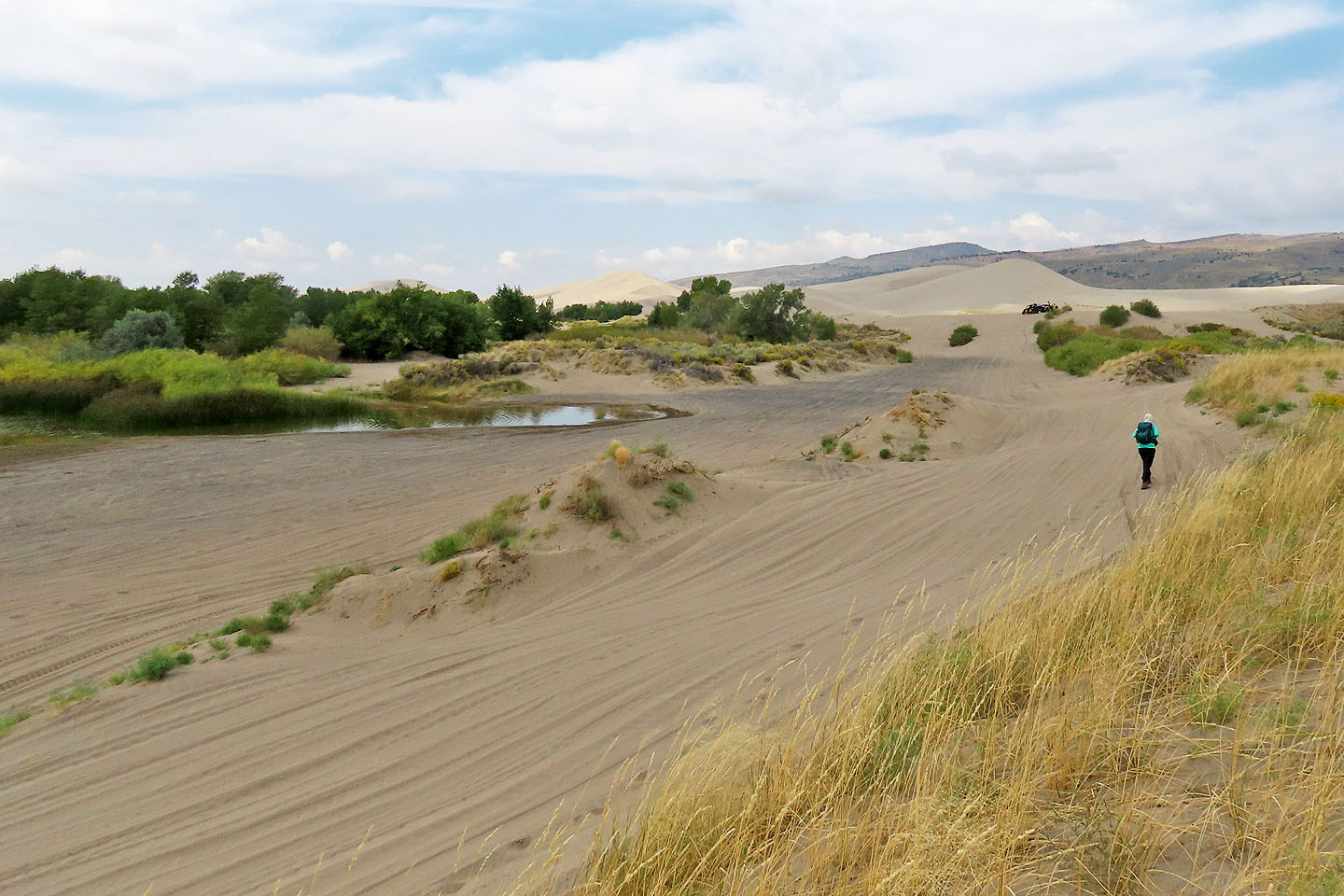 Thunder Mountain (centre) looks tiny in the distance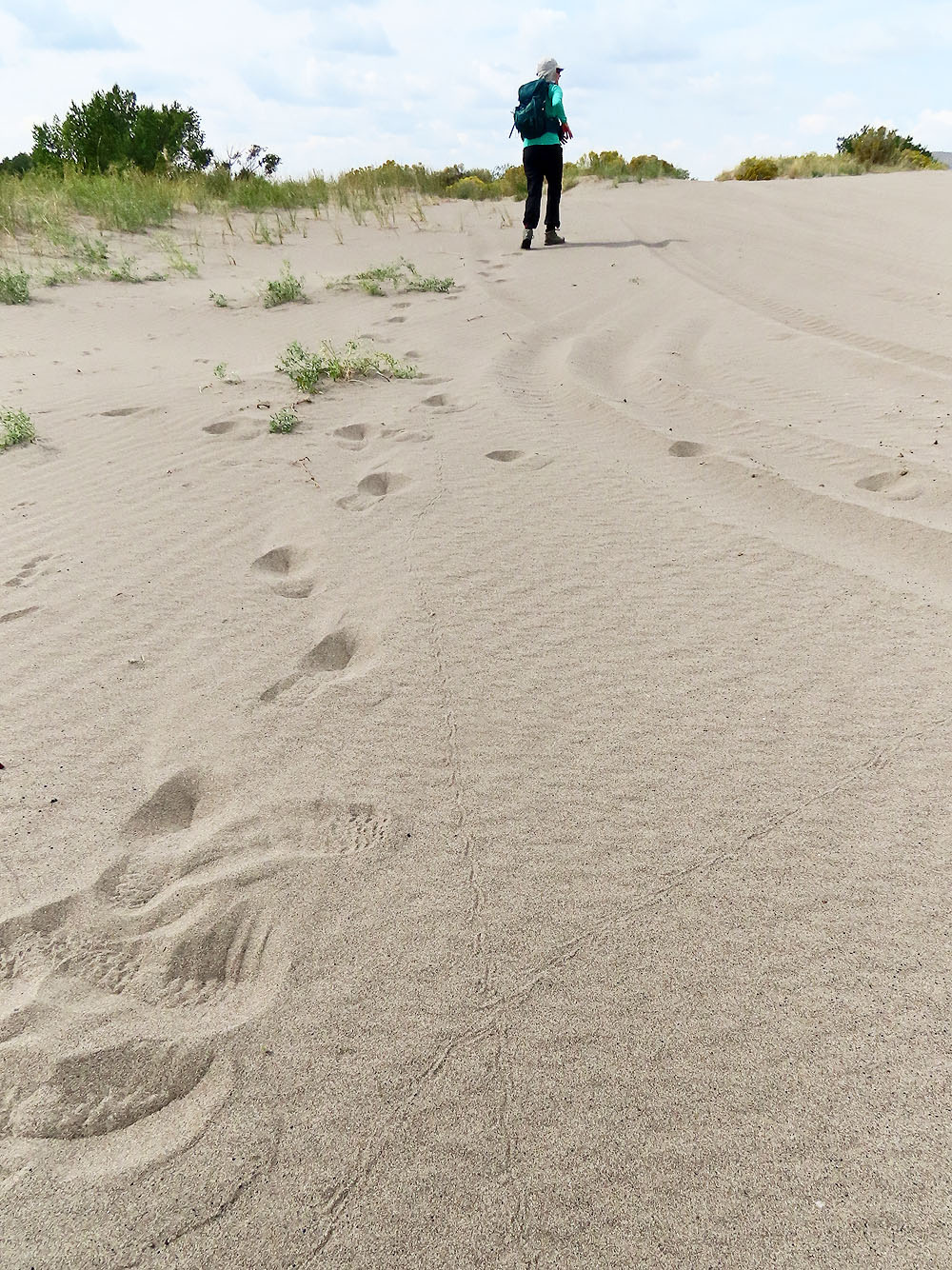 We saw plenty of lizard tracks but no lizards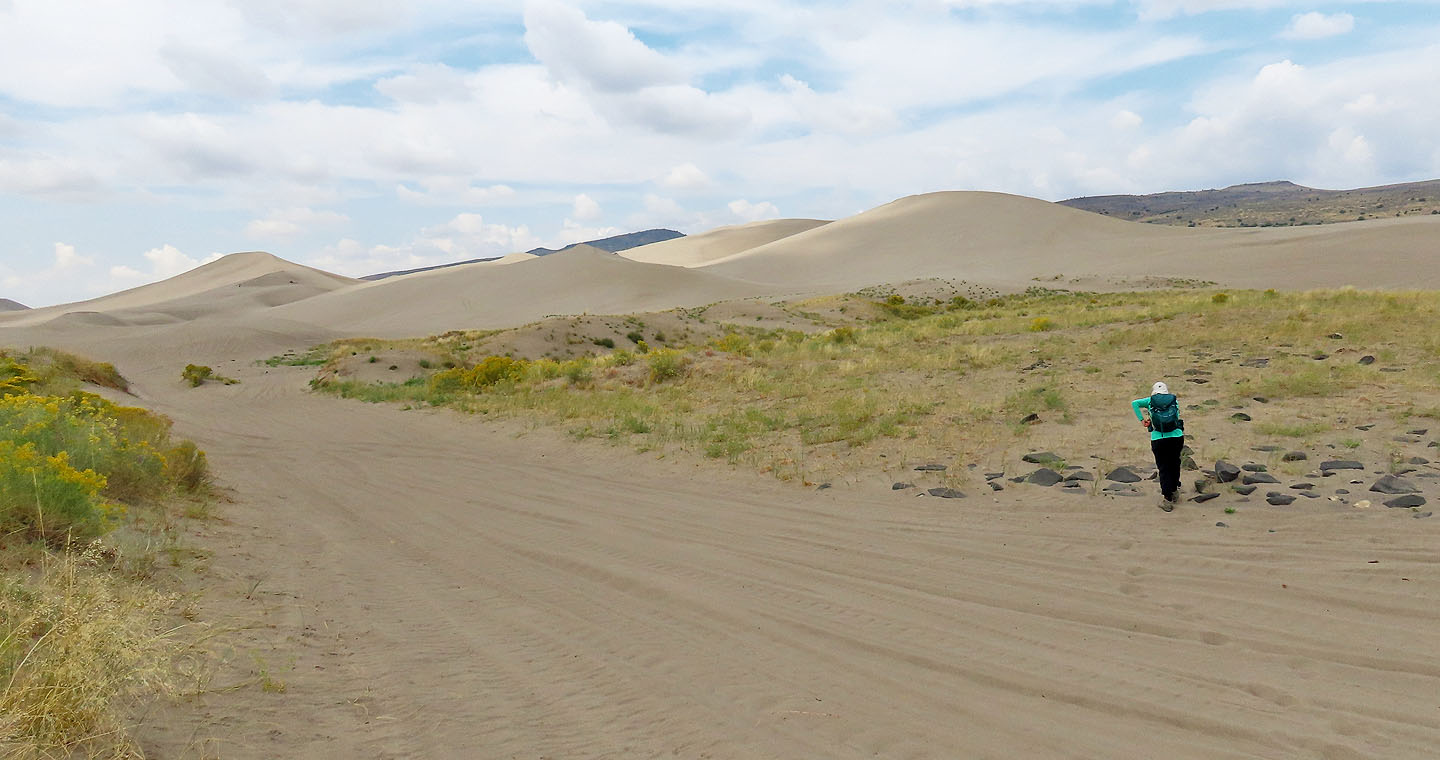 Thunder Mountain appears far left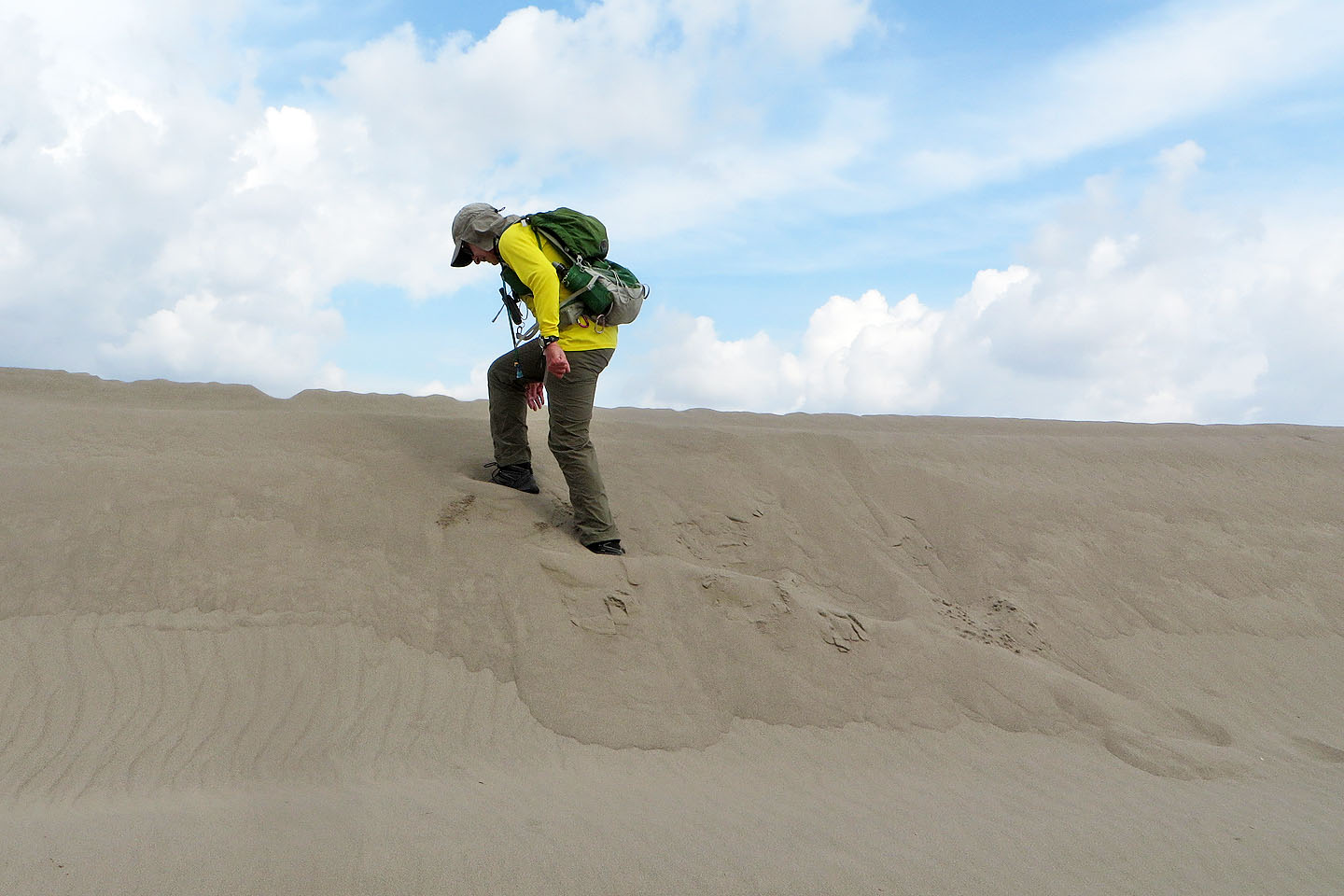 Breaking trail up the slope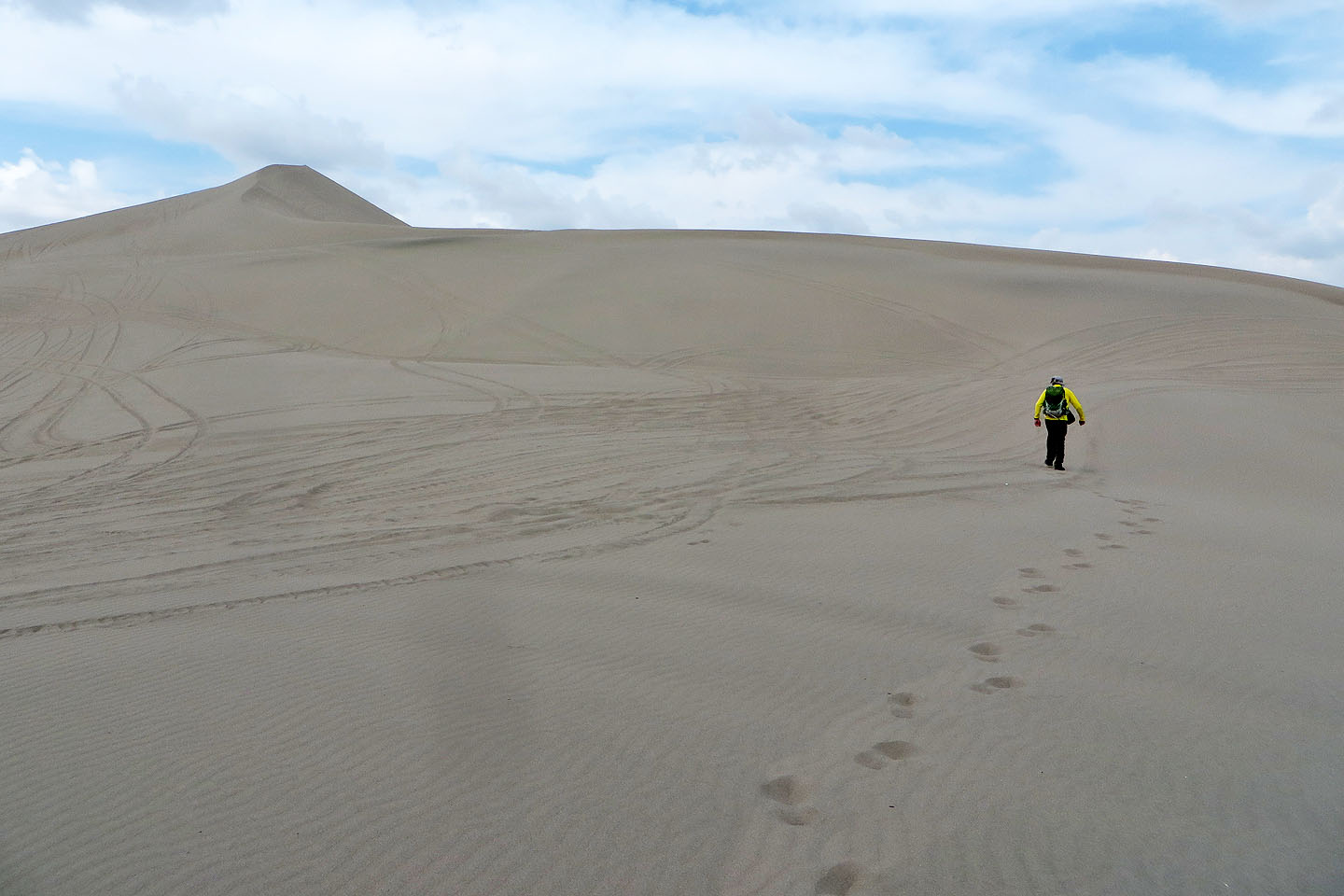 We headed to the ridge crest where the sand is firmer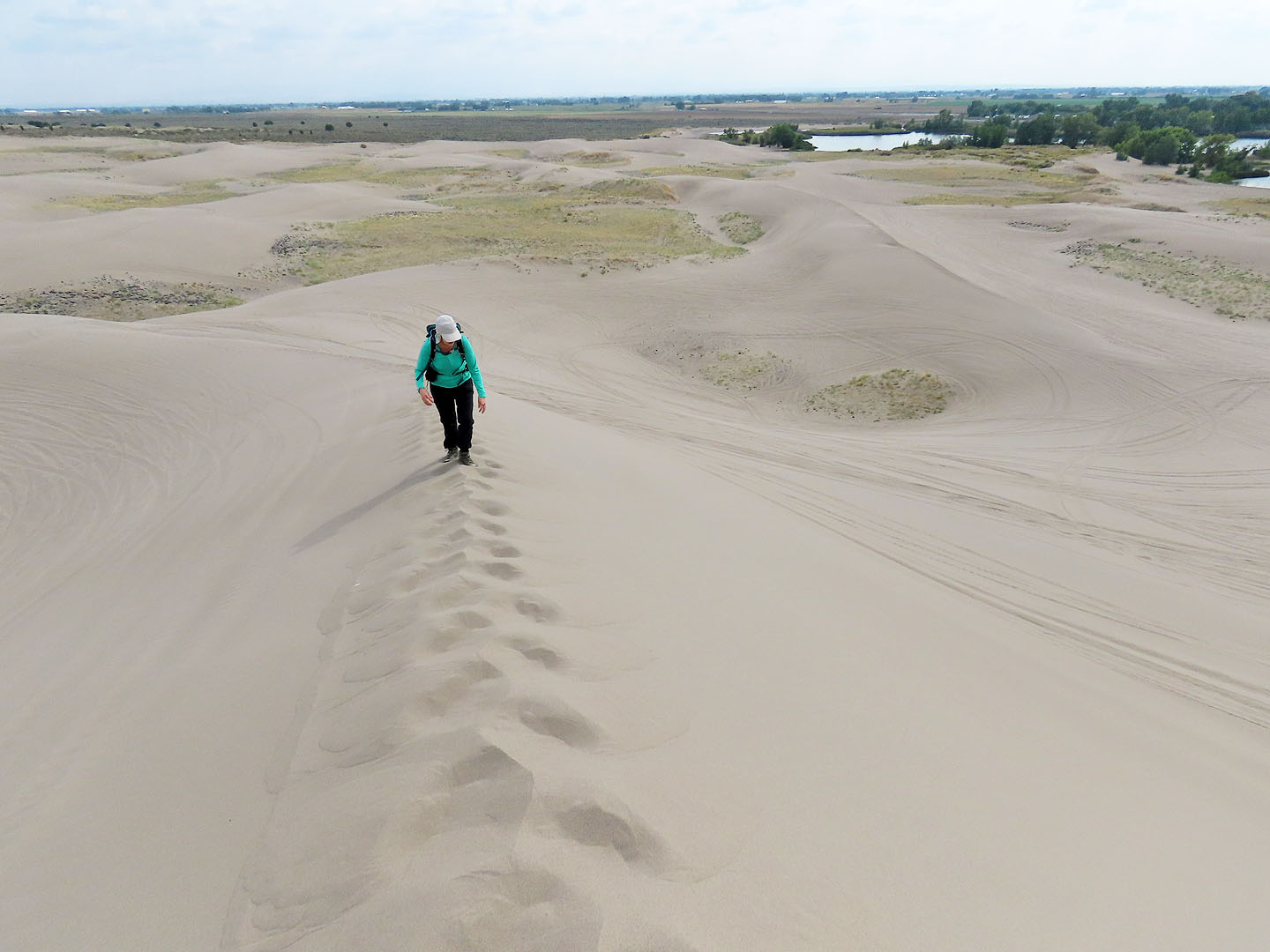 Dinah follows in my footsteps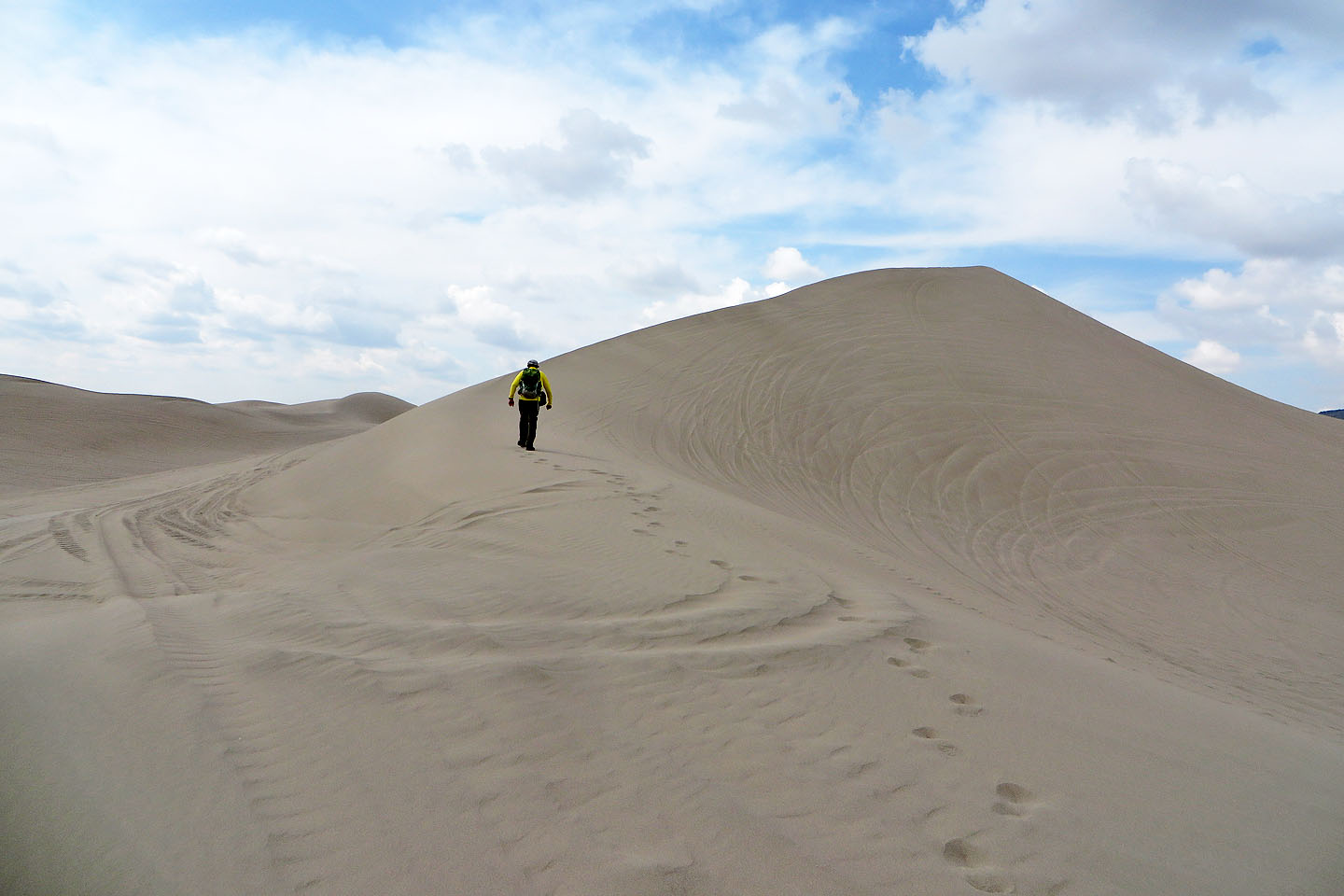 We continued up the ridge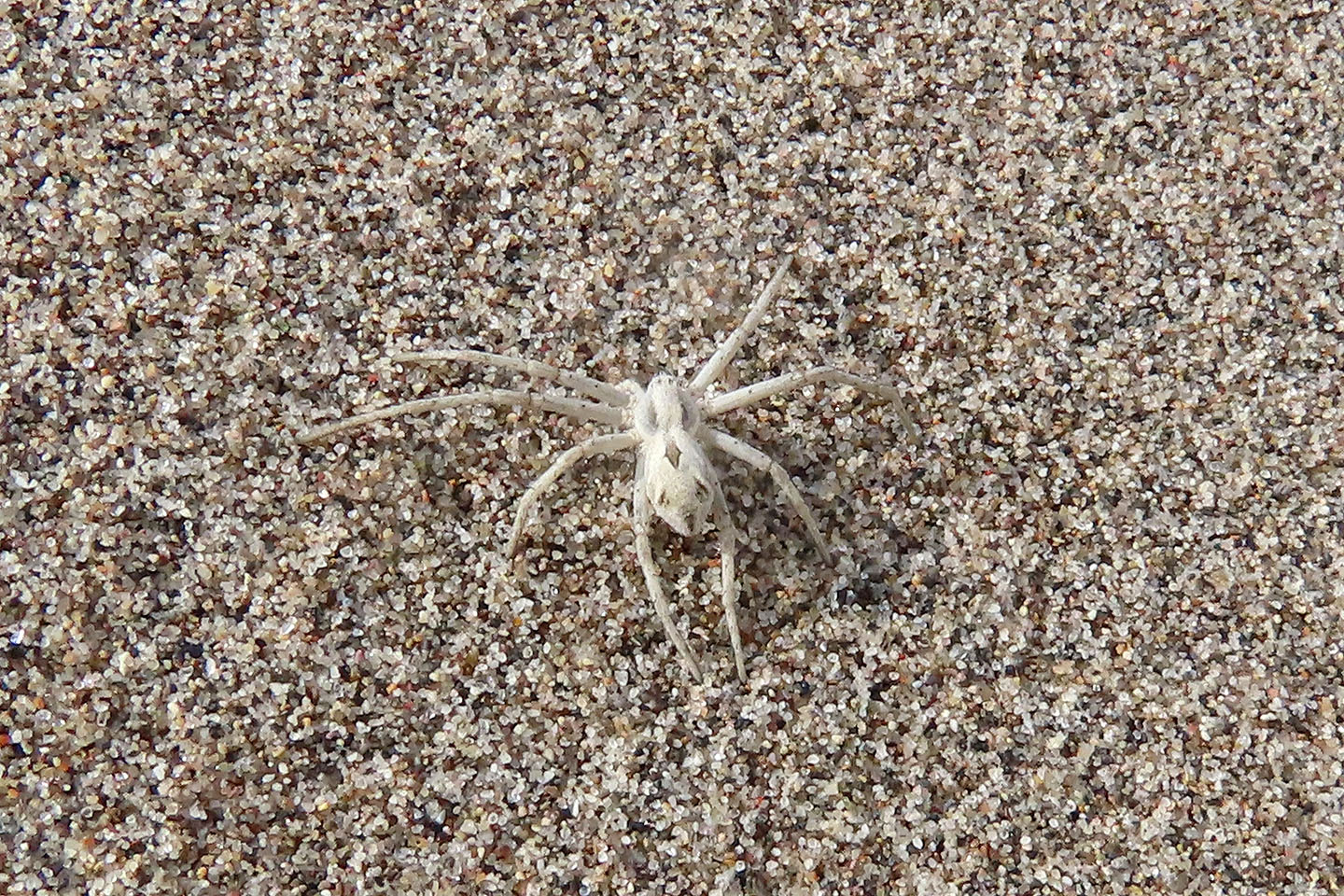 A white, inch-long spider also climbed the mountain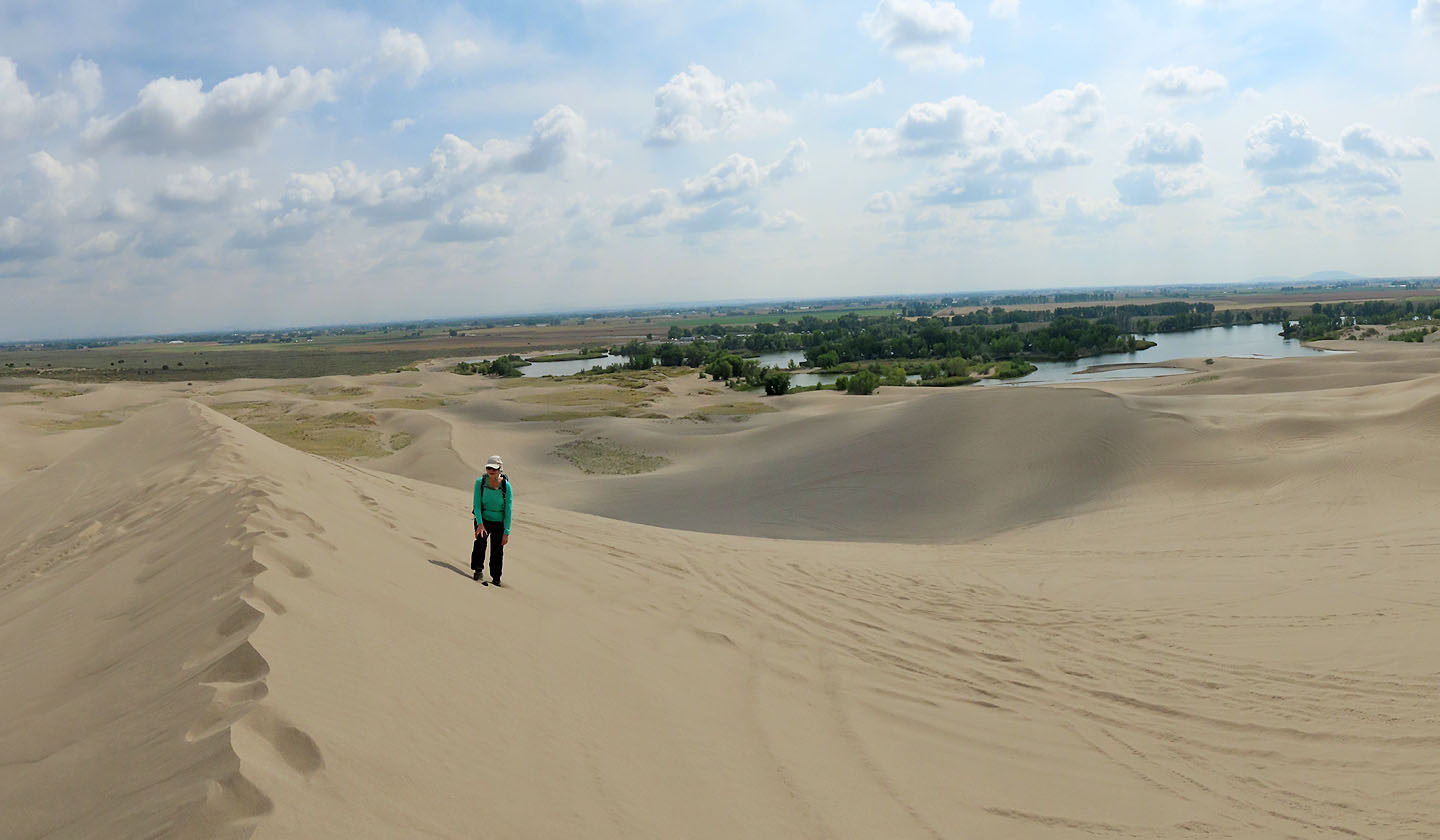 The low ridge offers a poor view of the lake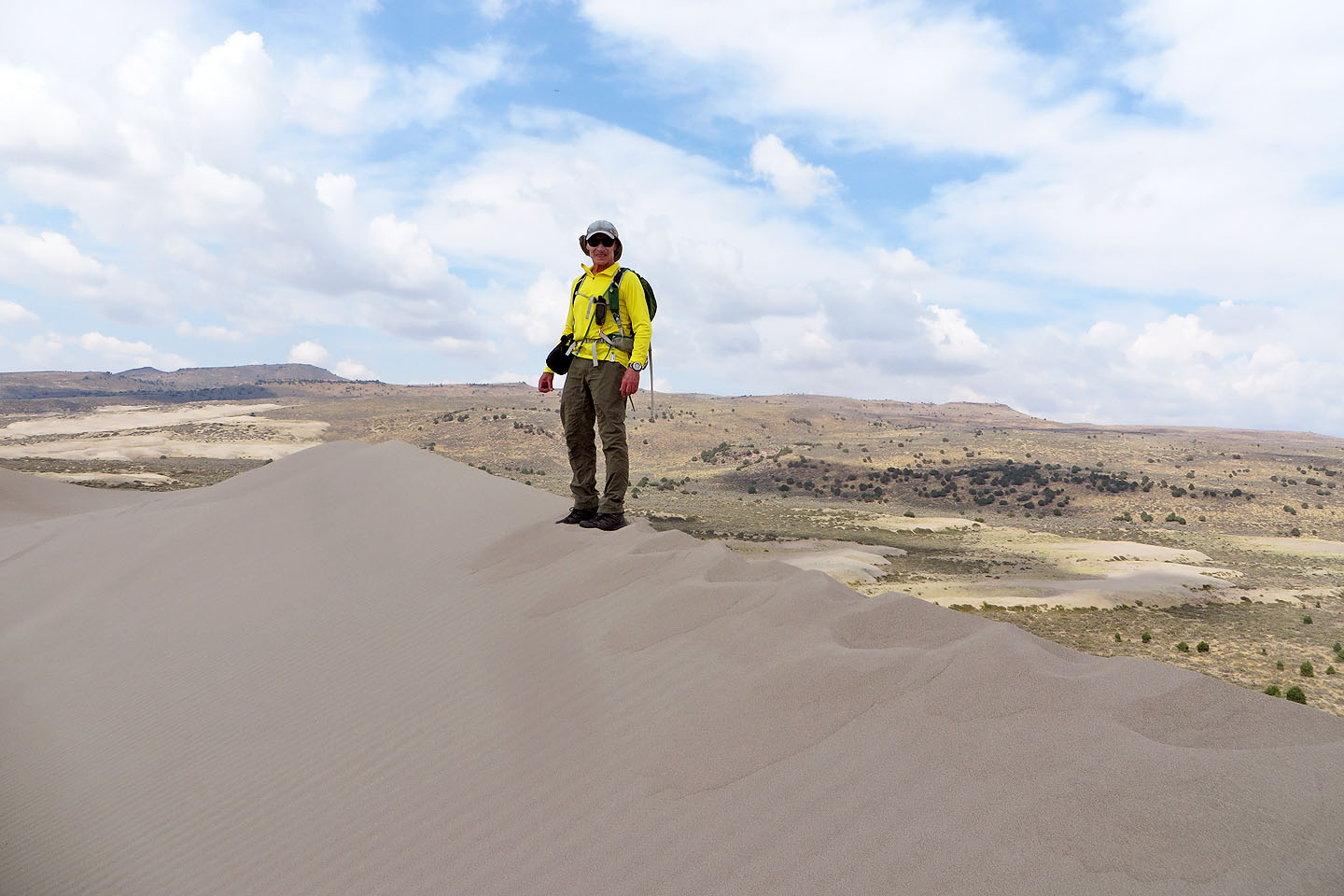 Standing on the summit ridge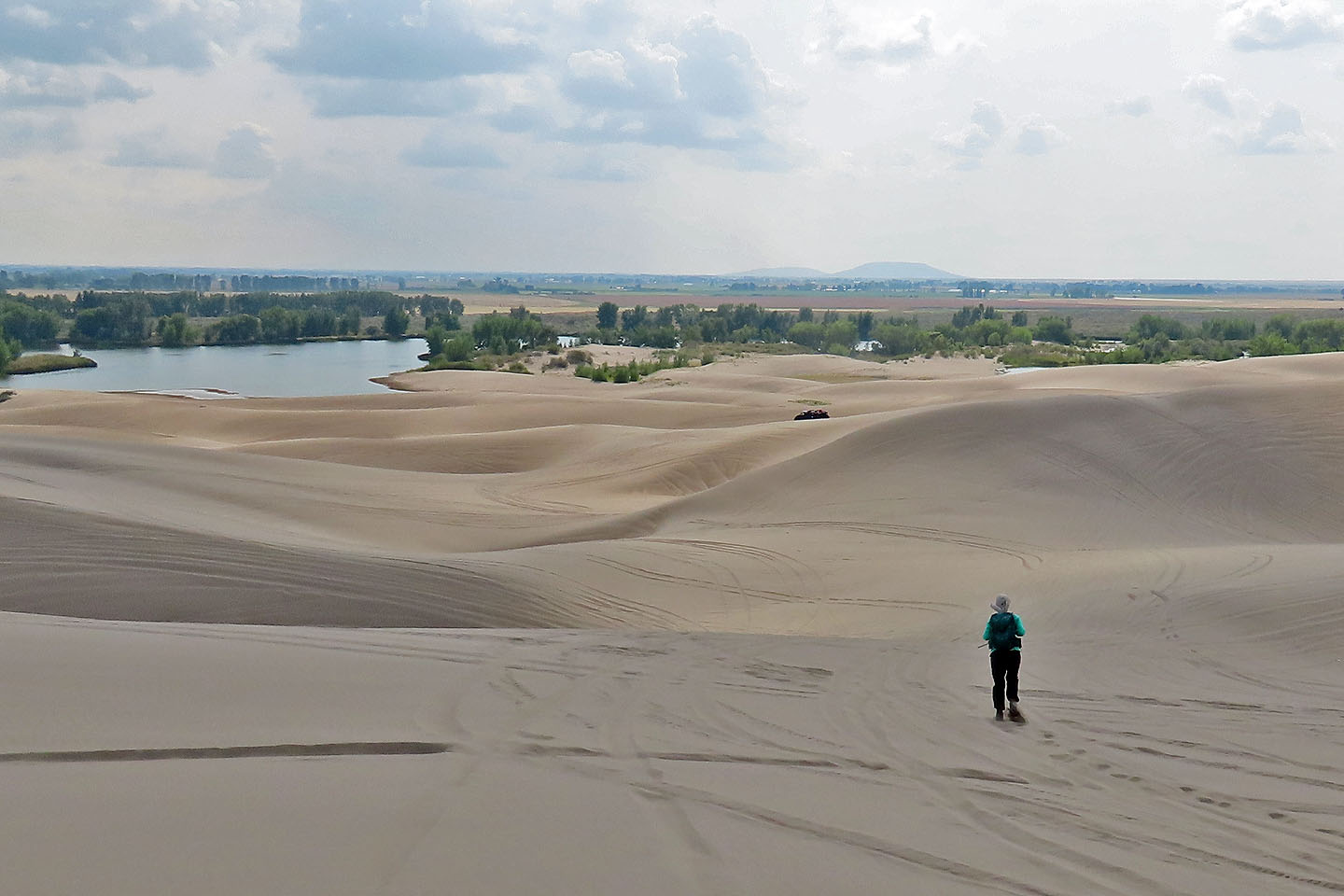 We made our way to the lake. The faint bumps on the skyline above Dinah are the Menan Buttes.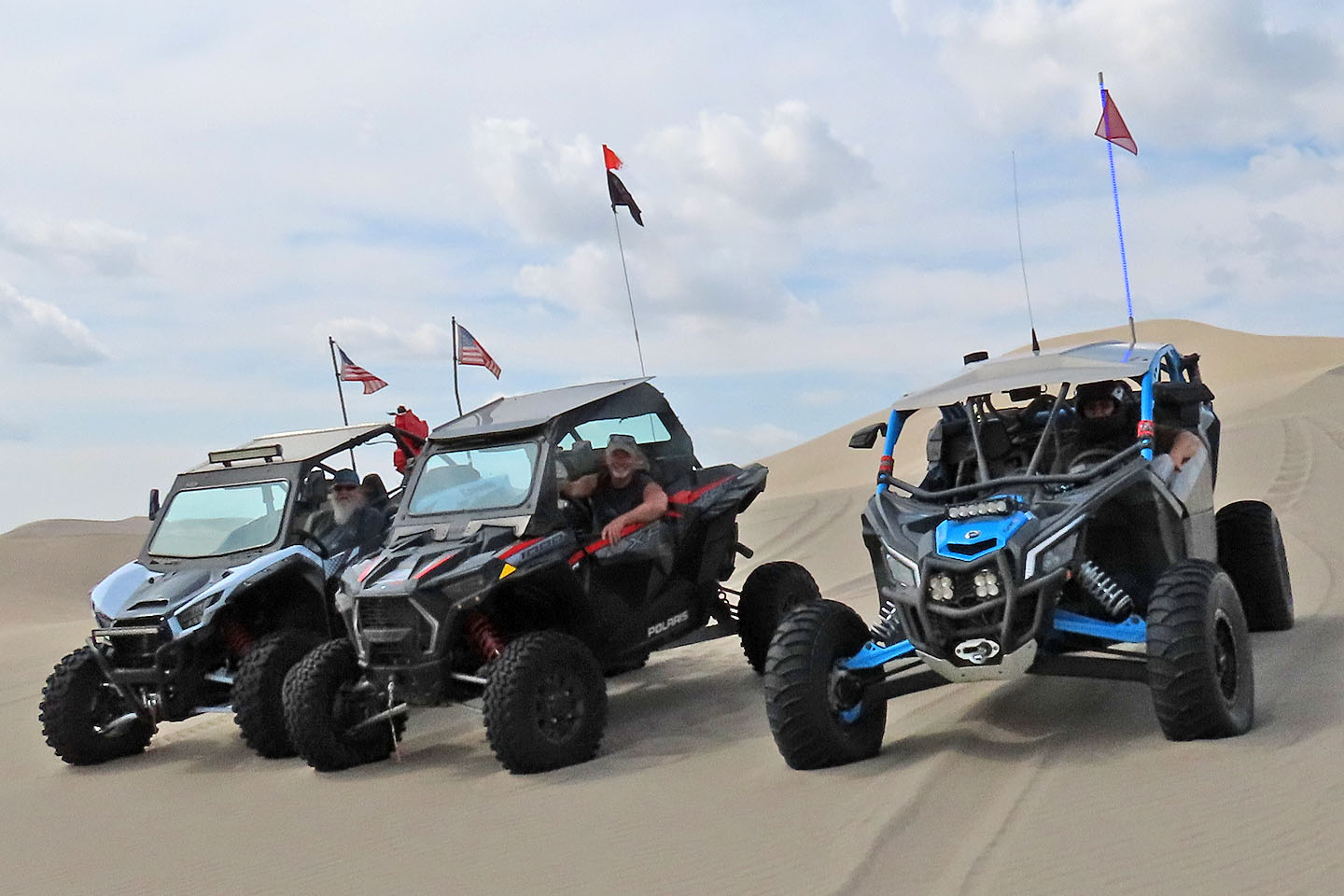 These ATVers thought we were crazy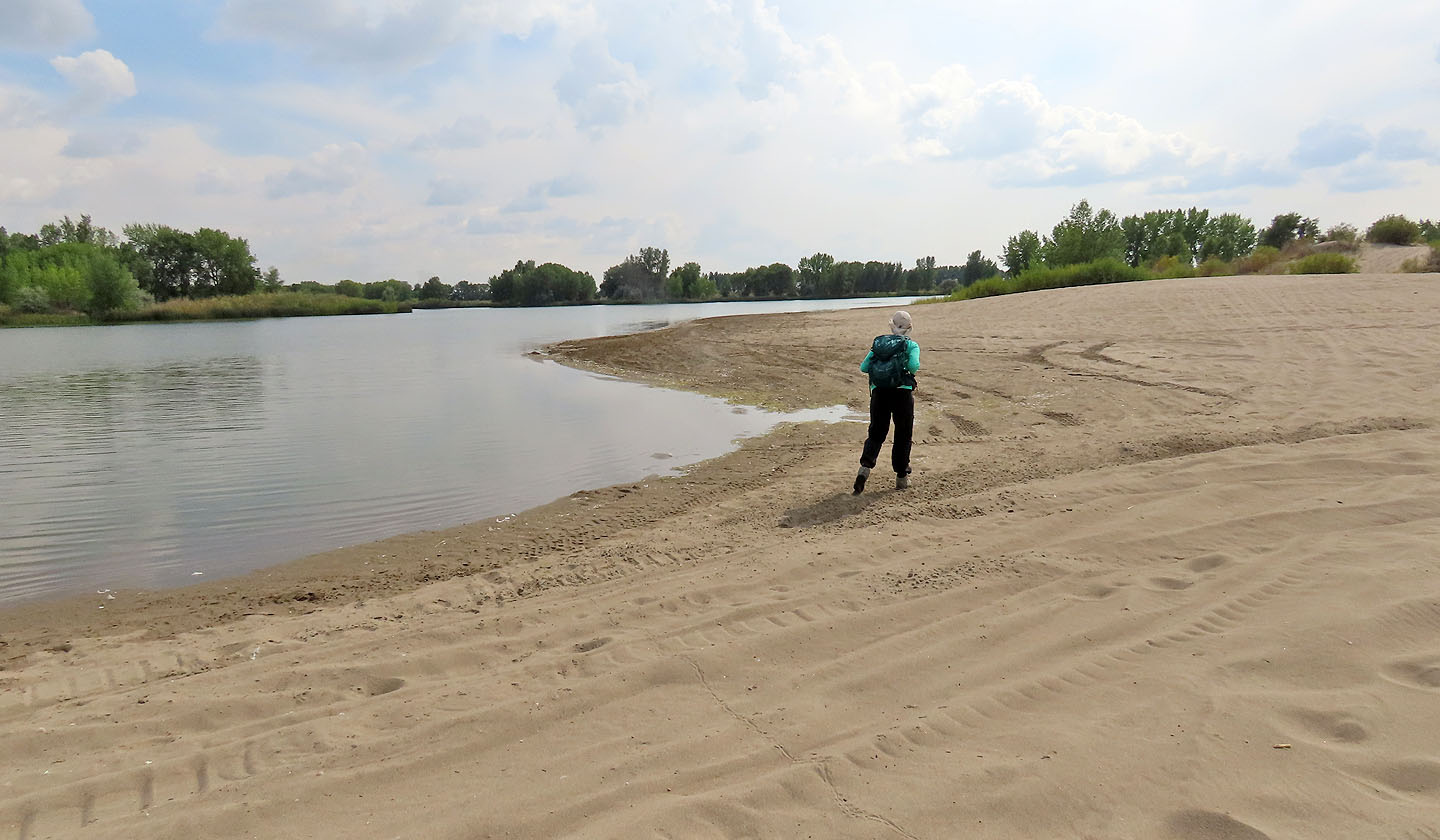 We reached the lakeshore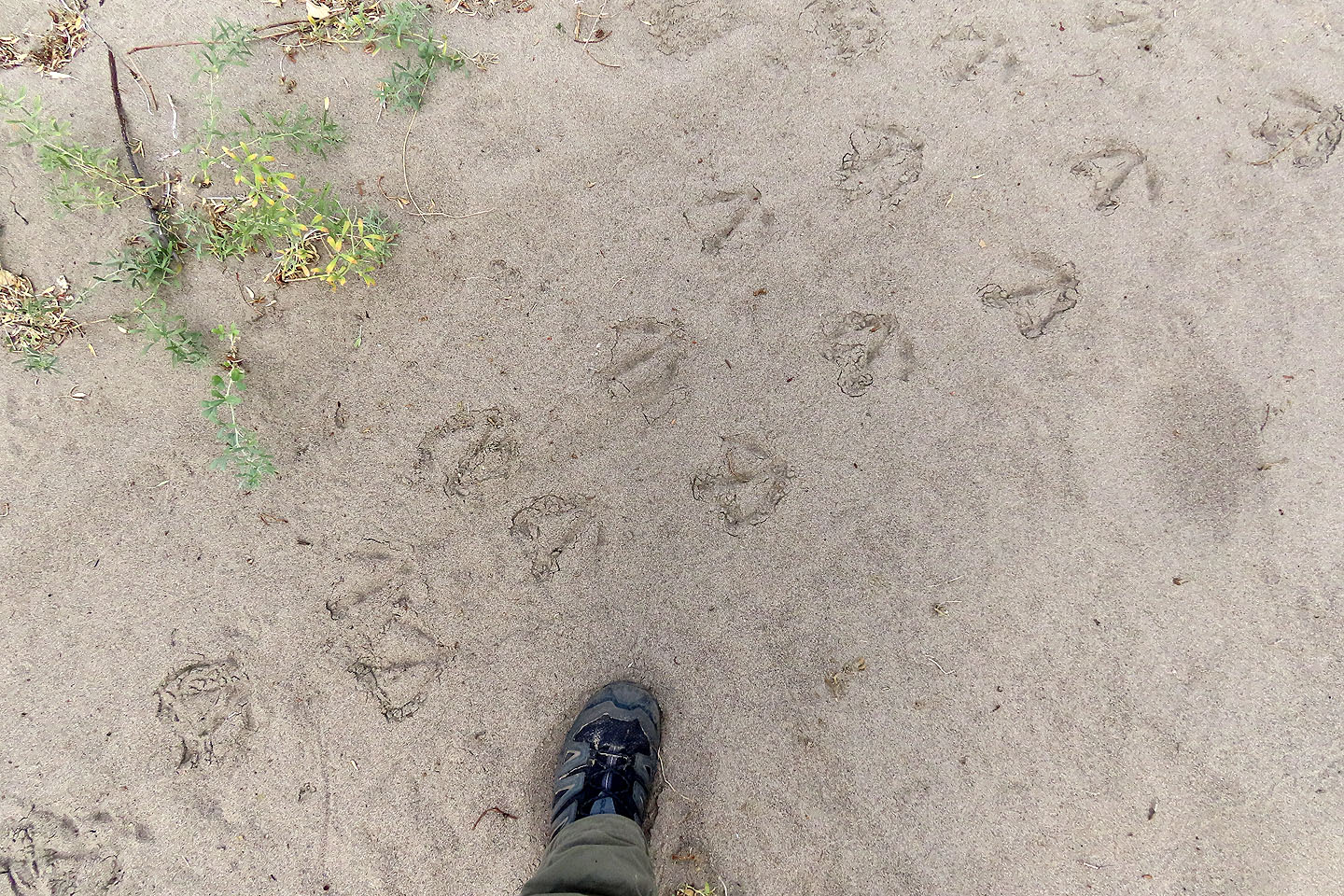 Sandhill crane tracks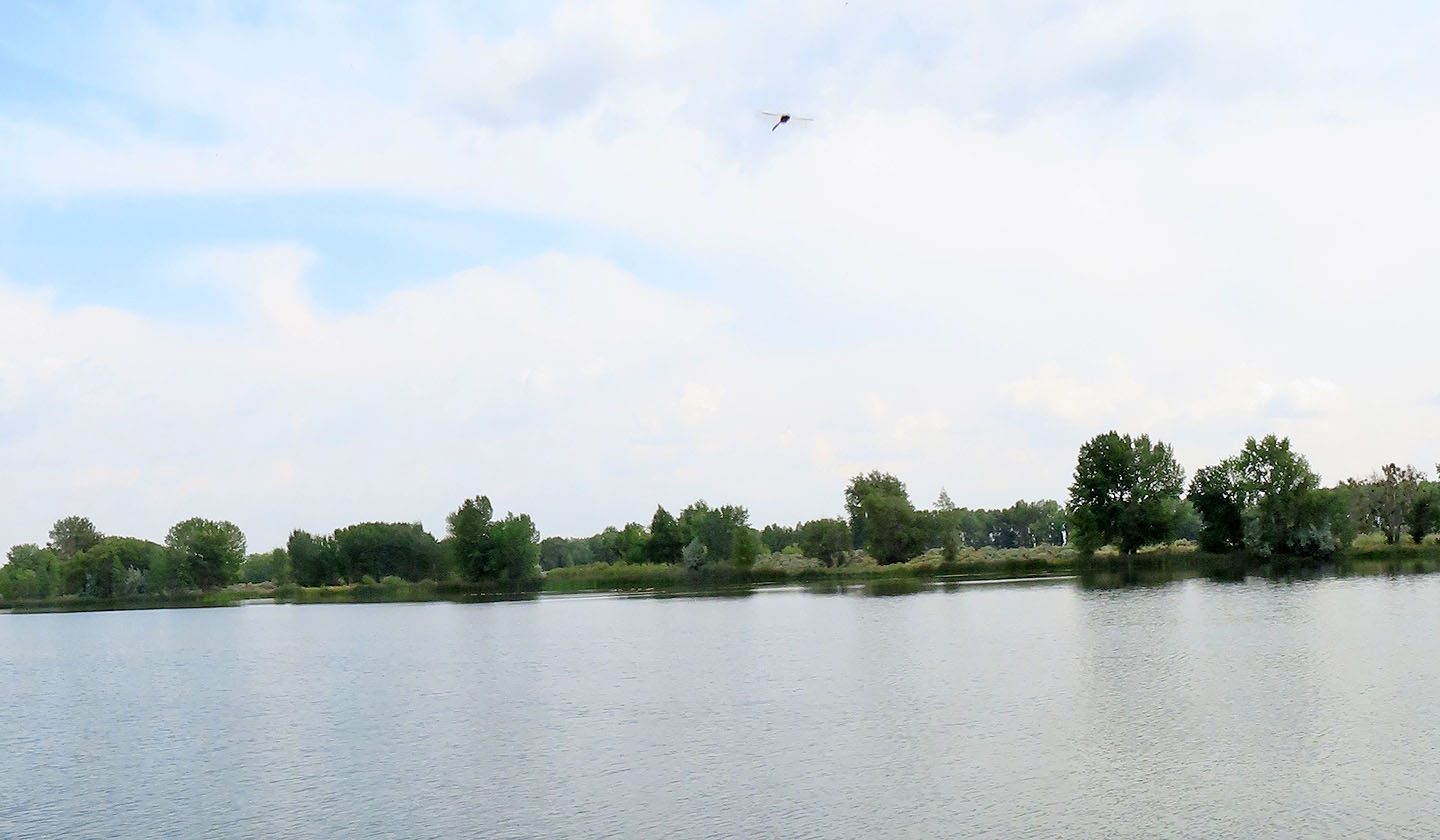 A large dragon fly flits across the lake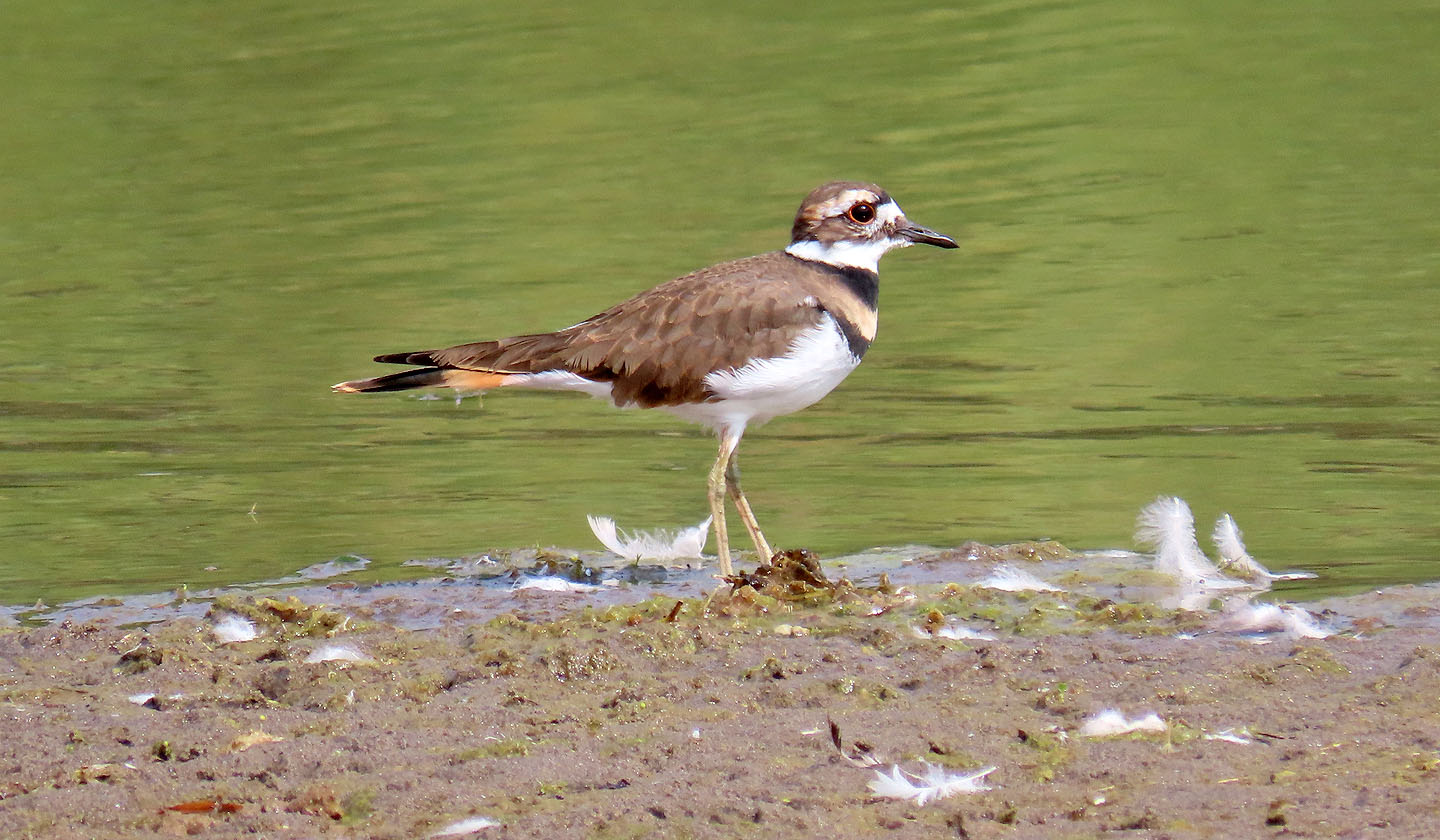 There were a few killdeer on the shore

A turkey vulture flew overhead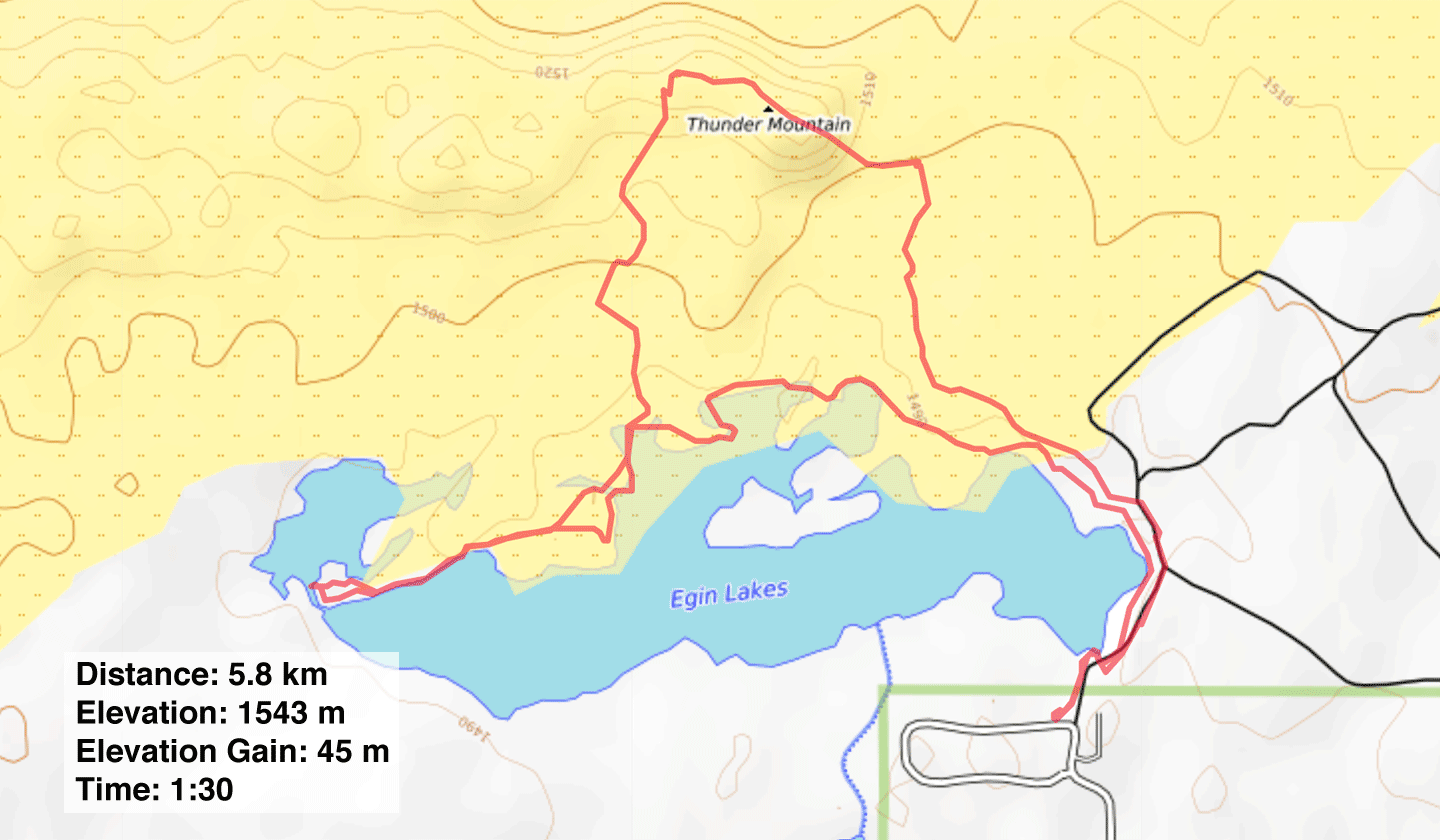 OpenTopoMap (3.6 mi, 5062 ft, 148 ft)