bobspirko.ca | Home | Canada Trips | US Trips | Hiking | Snowshoeing | Map | About

Ubehebe Crater
Death Valley, California
April 22, 2022
After climbing Ubehebe Peak the day before, it was only natural we visit its namesake in volcanic form: Ubehebe Crater. It's not your usual volcano. Instead of magma moving up to erupt and form a volcano or cinder cone, the magma heated groundwater, turning it to steam, and blew the top off. The result is a crater nearly a kilometre across. A trail follows the rim of Ubehebe Crater and also accesses a smaller crater called Little Hebe.
From the parking lot, which was quickly attracting vehicles after our early morning start, Dinah and I set off along the rim counter-clockwise. Soft as sand, volcanic soil slowed our ascents, but cushioned our descents. The rim runs like a roller coaster with lots of ups and downs, but there is a notable high point.
There are options to explore farther – hills to the south and even to the bottom of the craters – but we faced a long drive ahead of us. However, Ubehebe Crater provided a pleasant start to our day.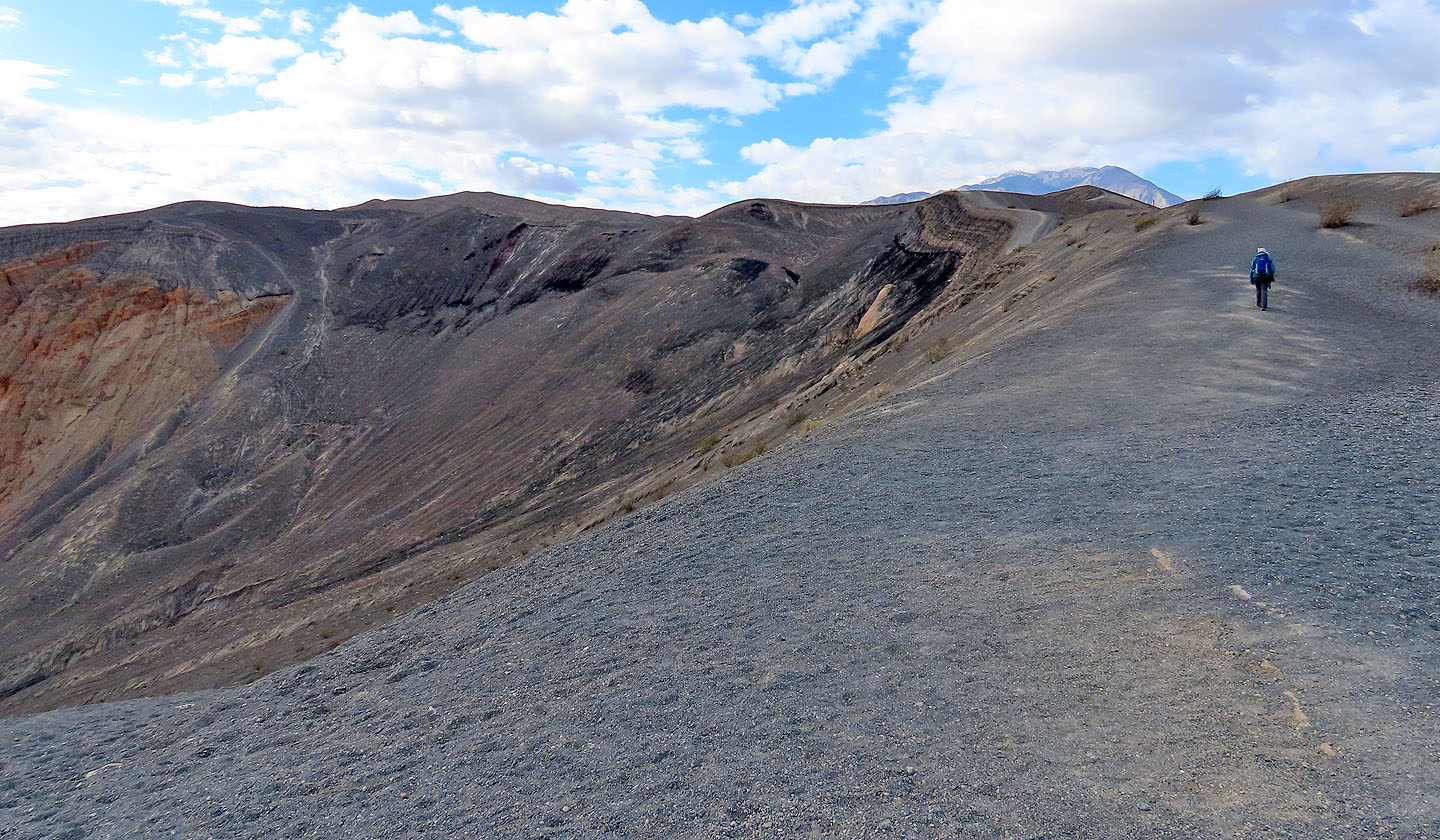 Starting up the trail next to the crater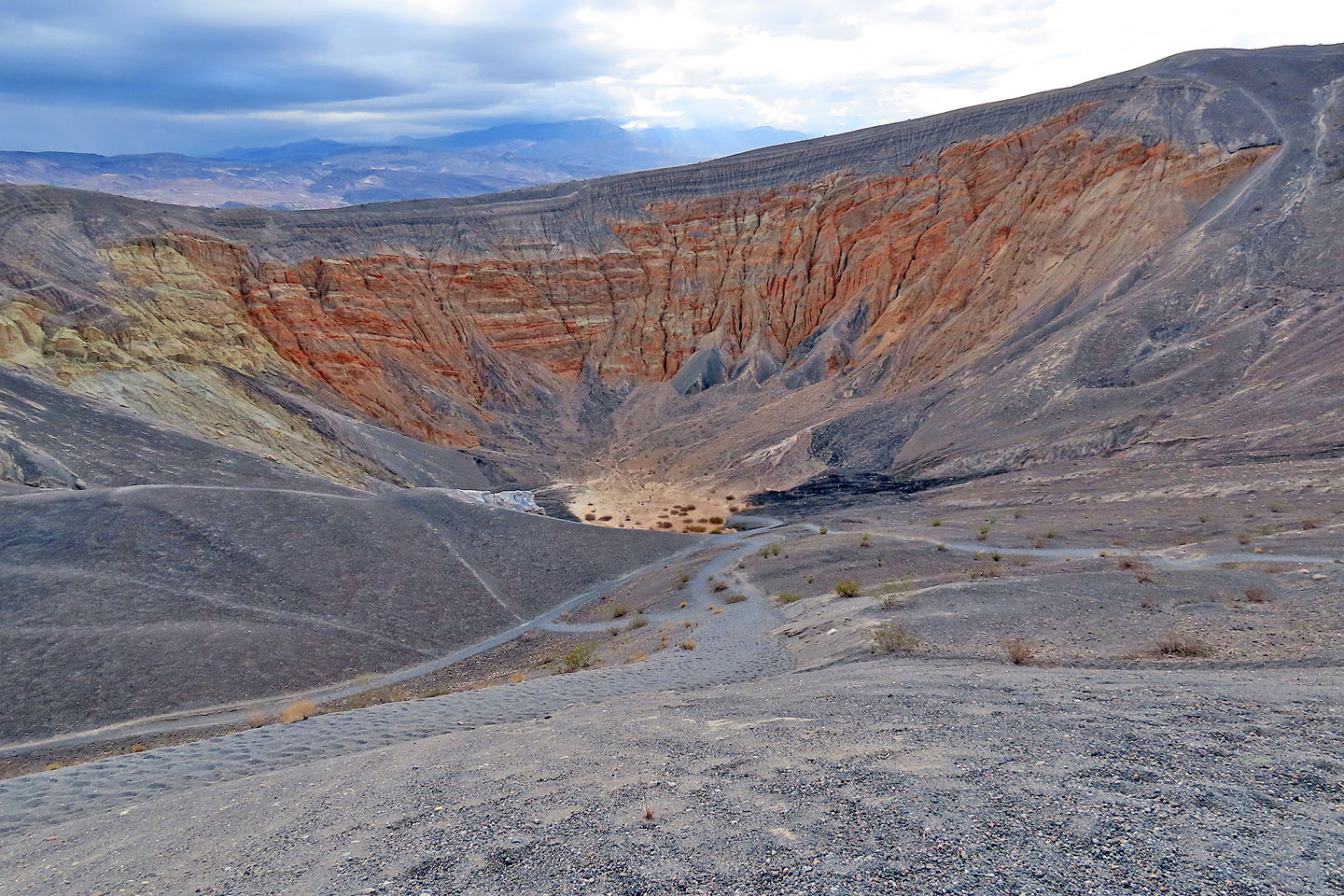 The bottom of the crater lies 200 m below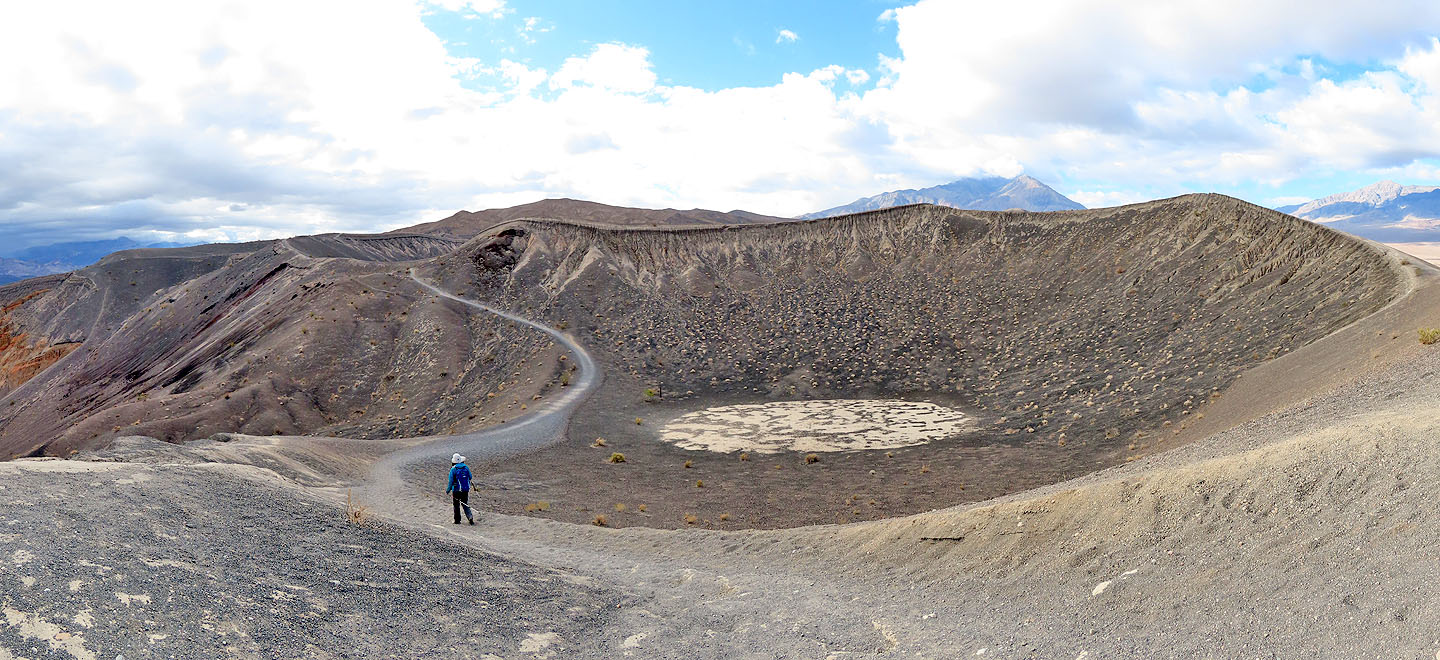 We continued along the rim trail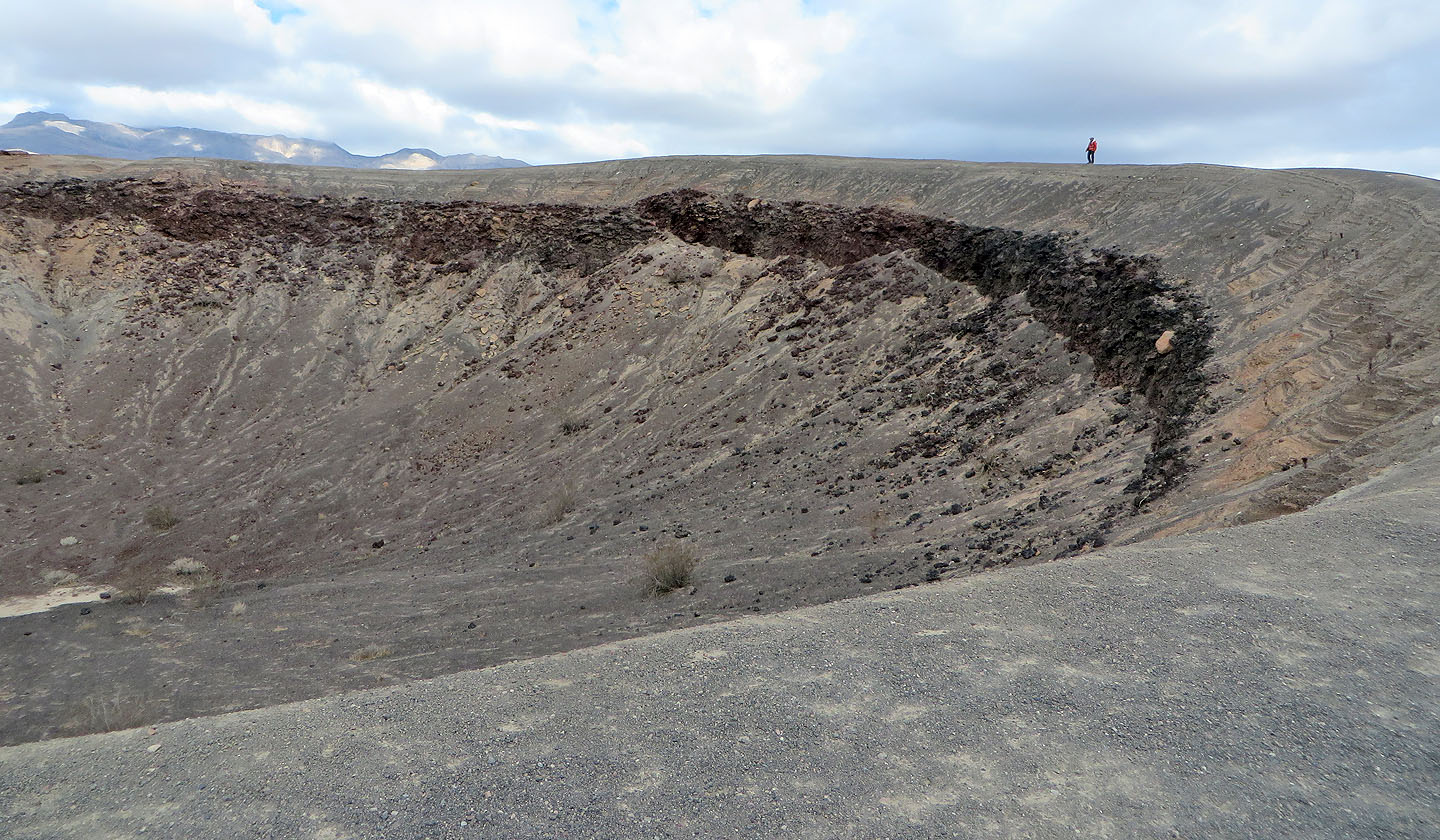 I'm standing by Little Hebe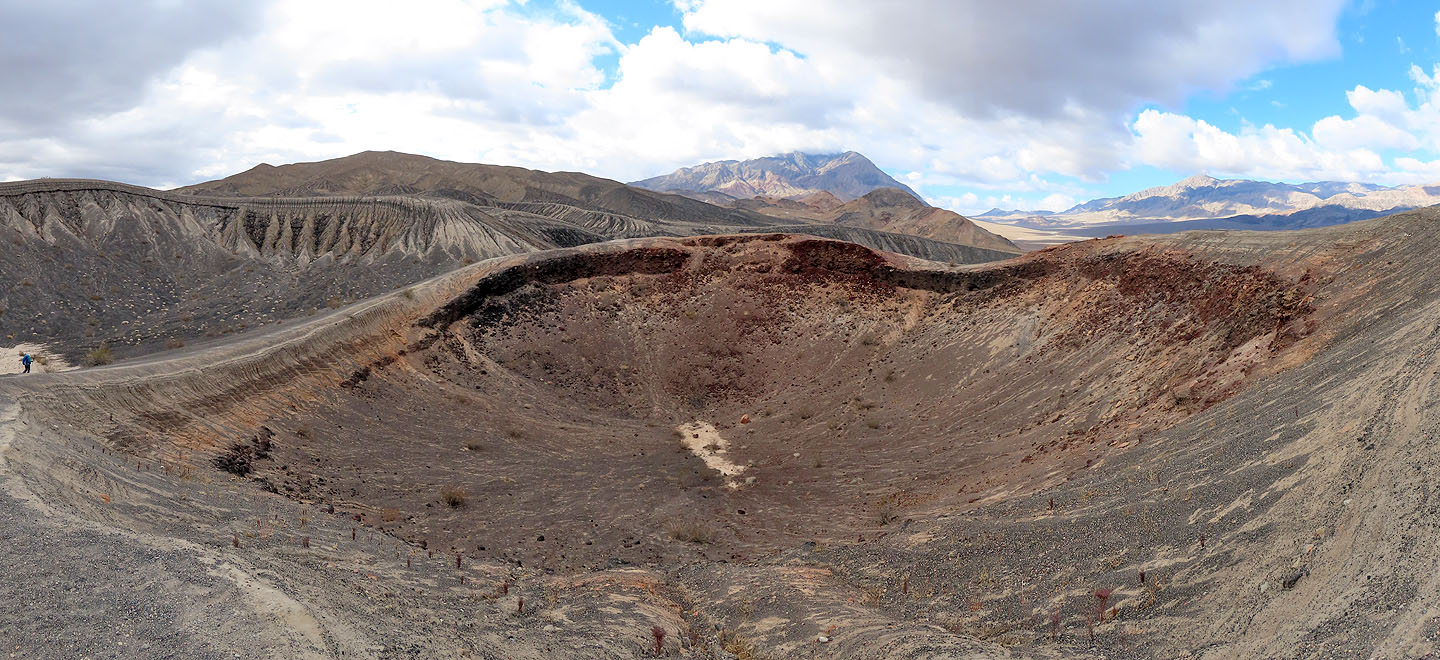 Looking down at Little Hebe. Dinah is barely visible on the left.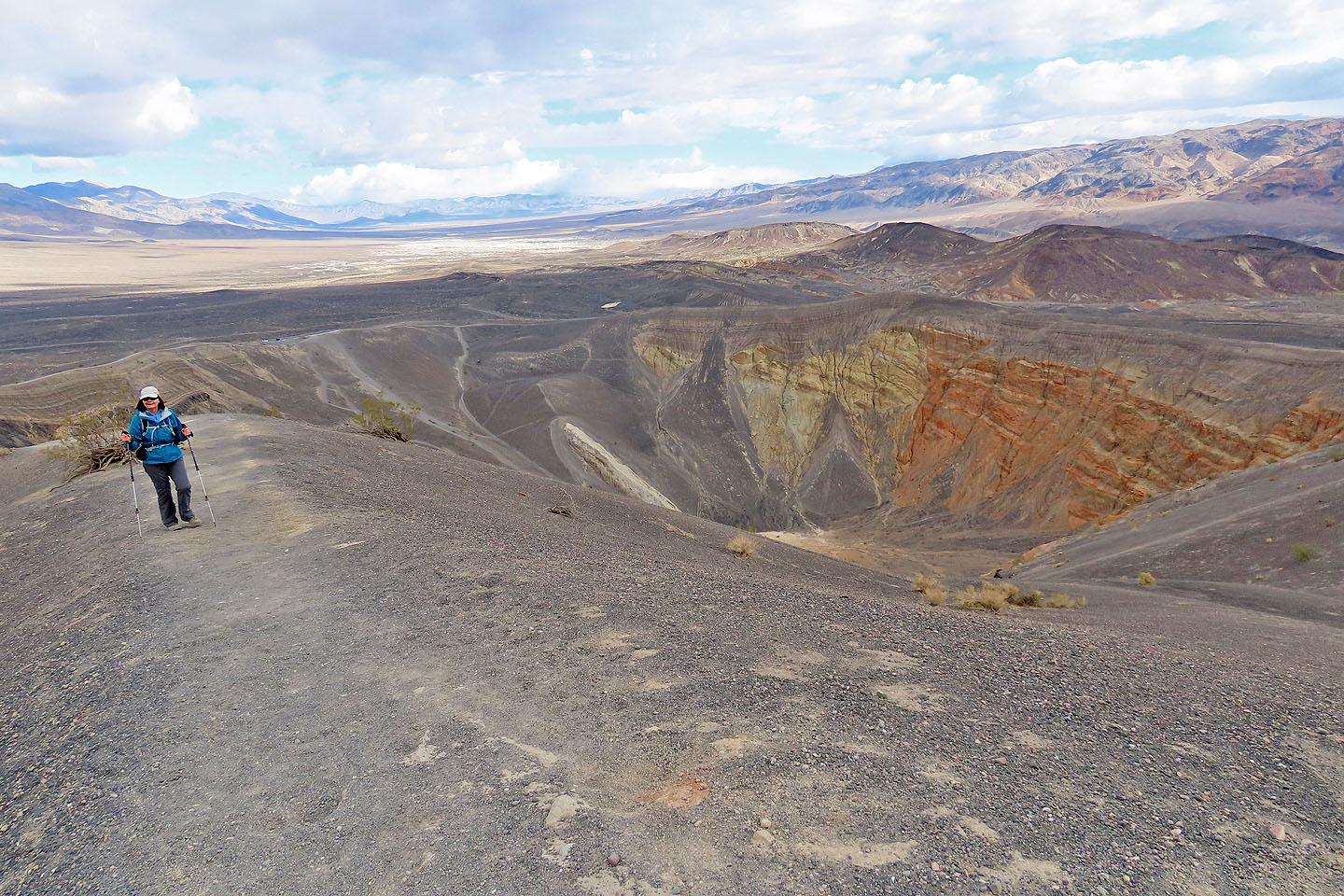 We hiked to the highest point of the crater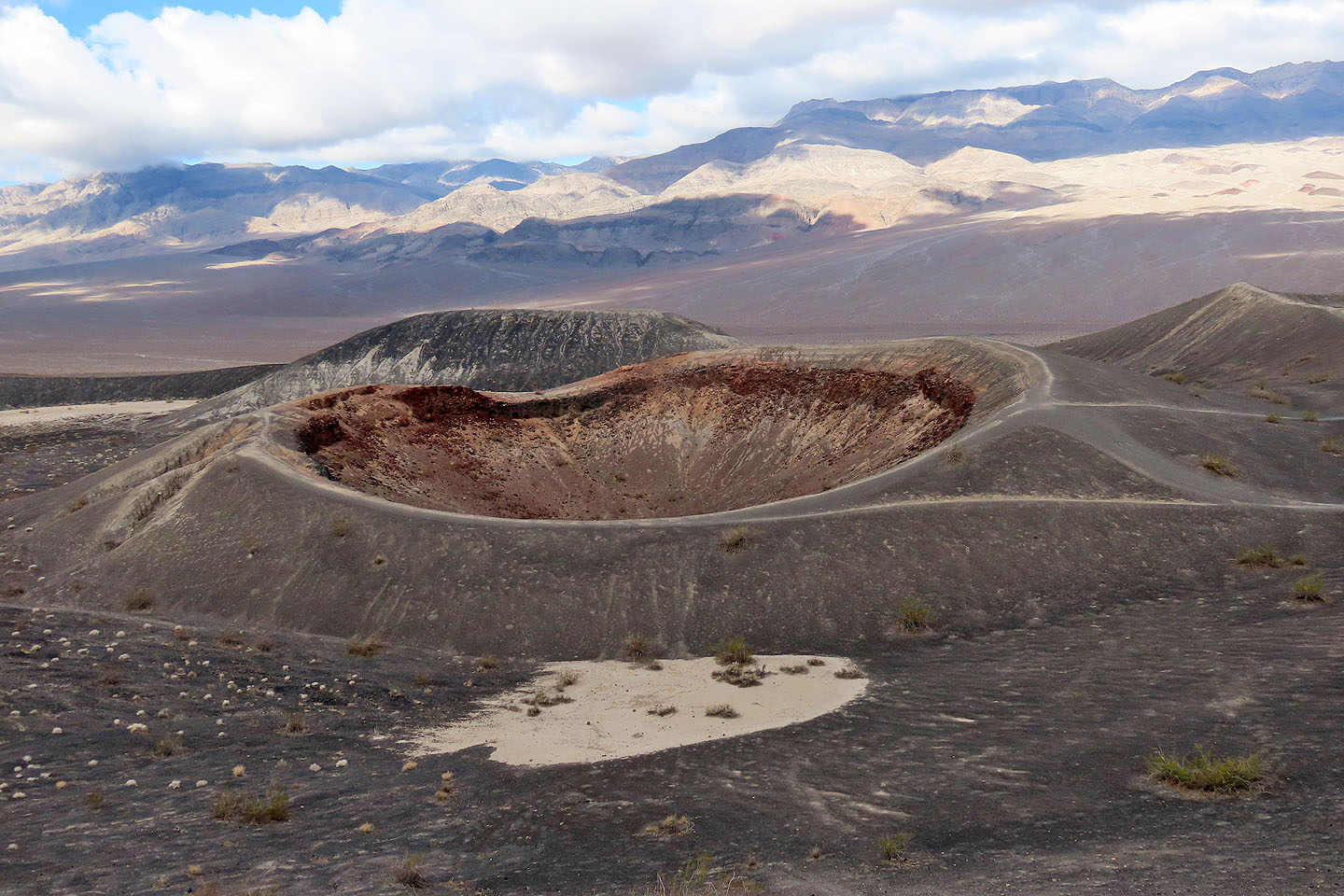 Looking down at Little Hebe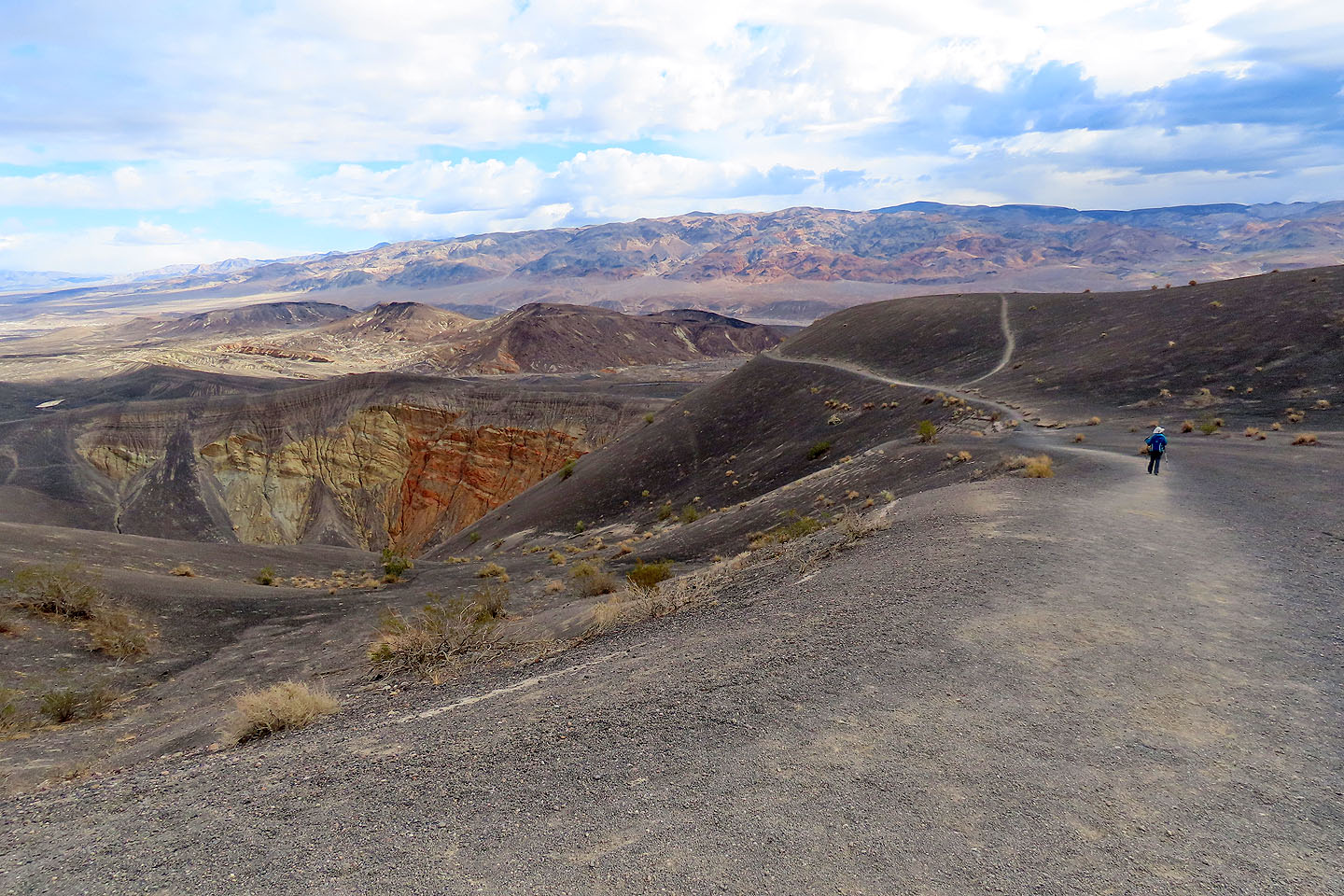 We continued along the rim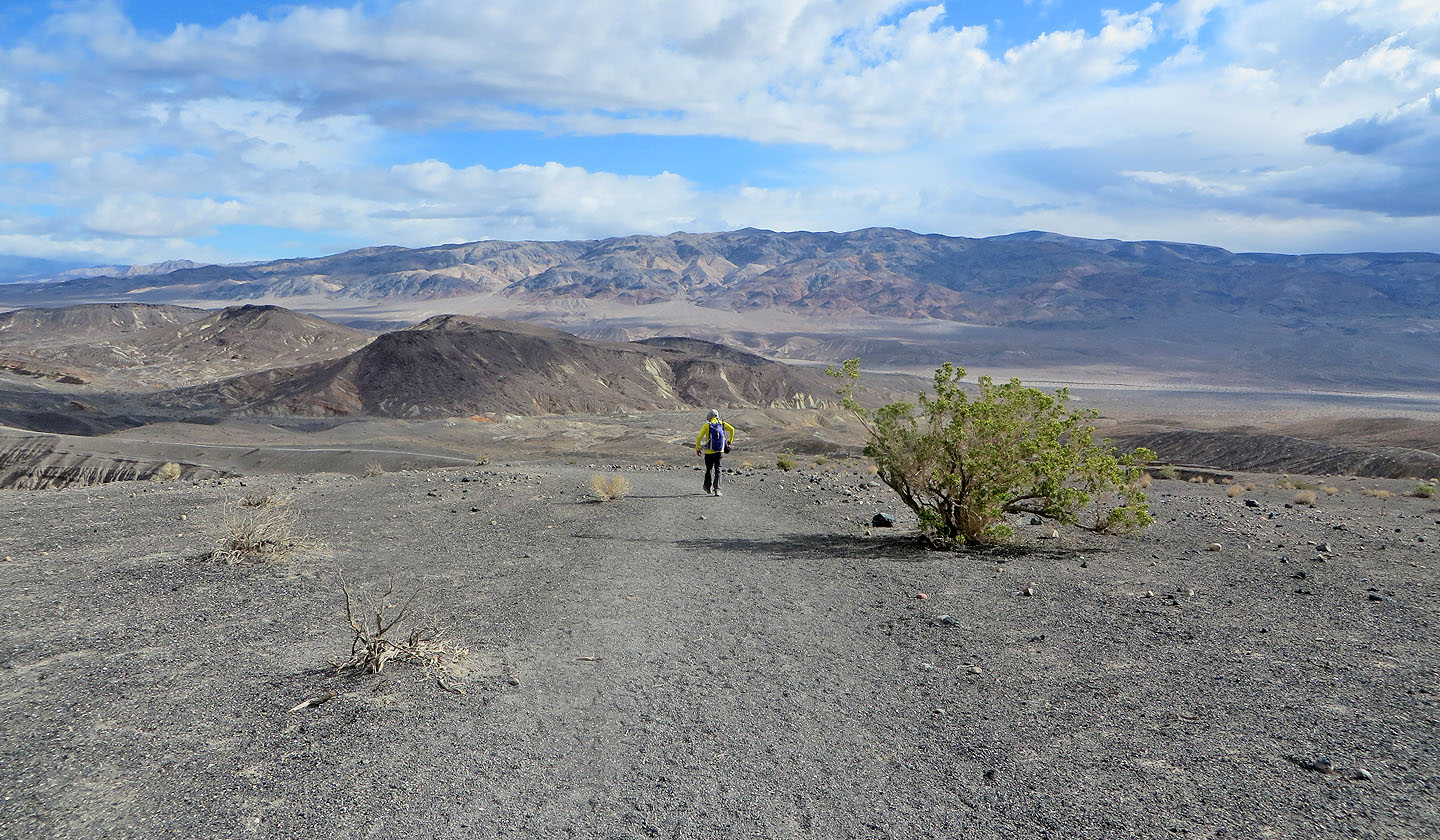 A solitary bush thrives by the edge of the crater (mouse over)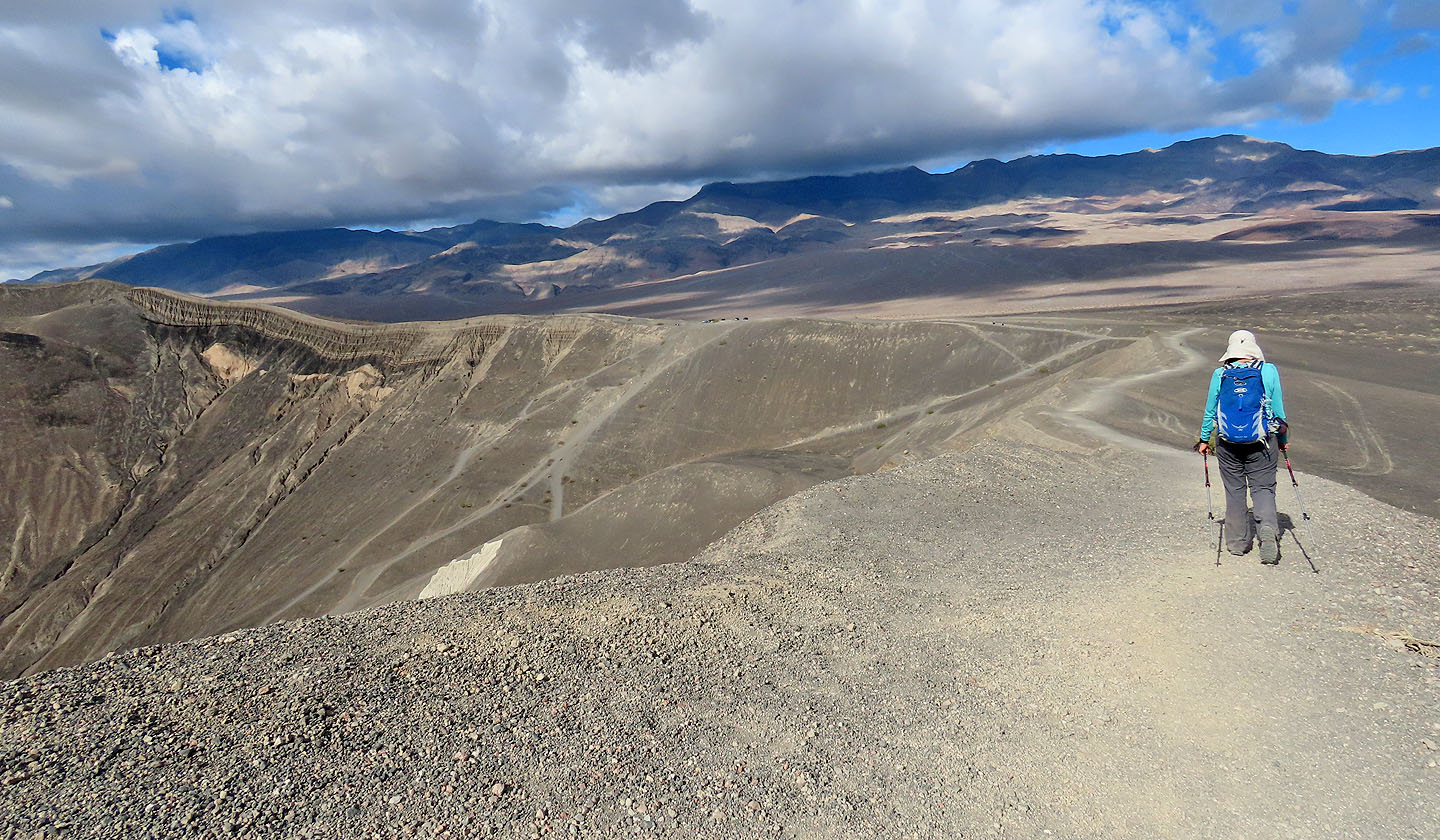 We made our way back to the parking lot (centre)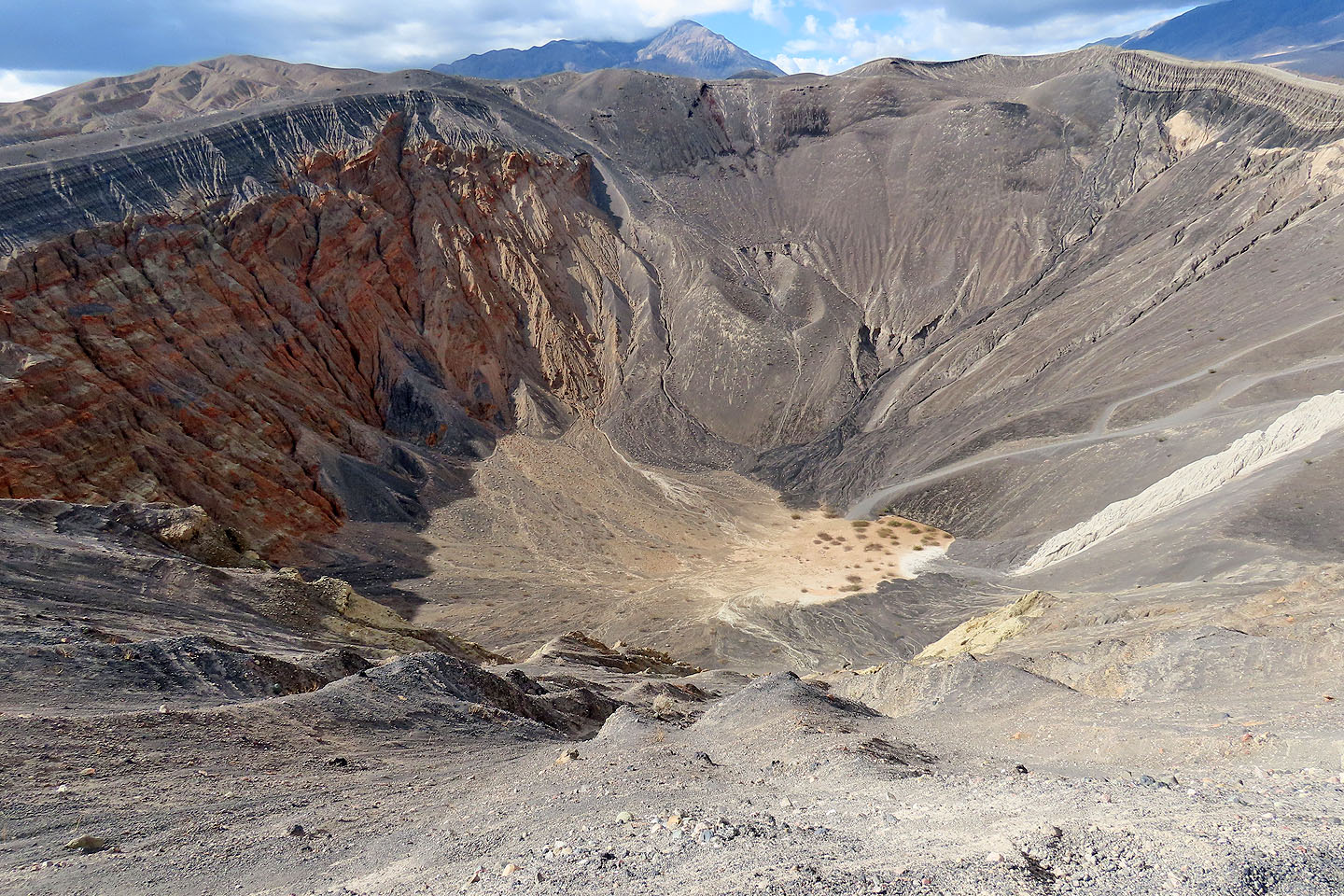 A final look at the bottom of the crater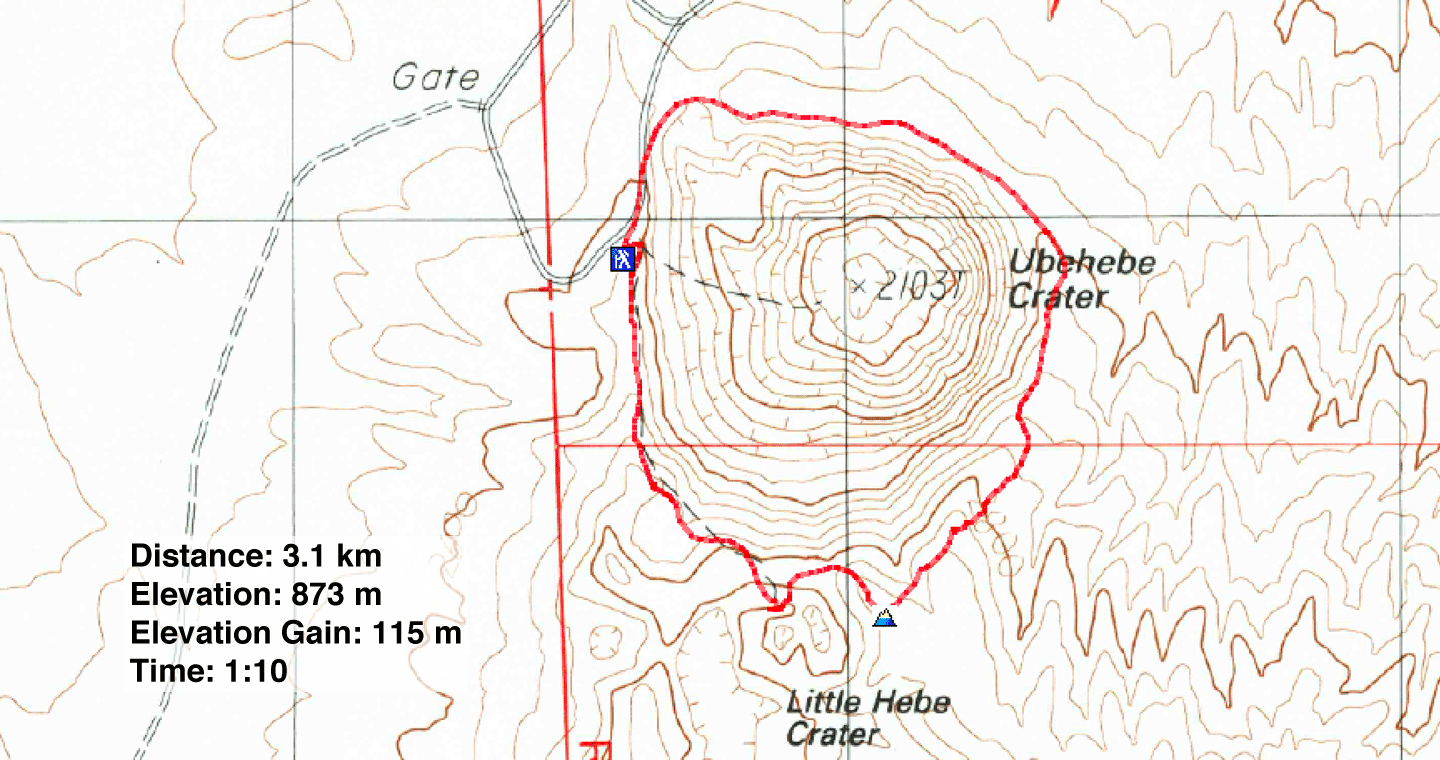 Ubehebe Crater Topo (1.9 mi, 2864 ft, 377 ft)