bobspirko.ca | Home | Canada Trips | US Trips | Hiking | Snowshoeing | MAP | About

Solomons Knob
Mojave National Preserve, California
April 19, 2018
Distance: 3.9 km (2.4 mi)
Cumulative Elevation Gain:175 m (574 ft)

Solomons Knob boasts of having two mines of interest: a small talc mine and the Great Wanamingo Mine. I found the old mining sites more interesting than the mountain, which is neither high nor challenging, just a class 2 climb. And if you are comfortable with driving up an access road that is sandy in places, it's a quick trip.
Shin fairly flew up the road in his SUV with front-wheel drive. Driving 30-35 mph, his wheels never had a chance to sink into the soft sand. We parked near the talc mine as suggested by Zdon in his book, Desert Summits.
We continued on foot up the road, past the talc mine. Piles of talc rock appeared starkly white against the desert background. Talc is the softest mineral on Earth. It reminded me of white chalk except it's much softer.
Cliffs discouraged us from tackling Solomons Knob from the north side, so we followed the road as it wound around to the backside. We soon left the main road to follow a 4WD road going east. At least the map shows it as a road, but it looked like a wash. In any event, we ended up by the Great Wanamingo Mine, although it didn't look so great now. After poking around the mining relics, including an old truck, we headed to a break in the cliffs below Solomons Knob. We easily climbed up and walked a short distance to the summit.
After a short stay, we set off down the northeast ridge. We needed only to get around the cliffs. After getting well past them, we turned left and hiked down to the desert flats. We followed an animal trail briefly until we could cut through low hills to get back to the car.
Since our trip was so short, we decided to look around the area. We drove back down the access road to Francis Spring Road, a rough but paved road off the I15. We followed it north and then west where it passes Turquoise Mine. We stopped and spent a fruitless hour searching for bits of turquoise before continuing up the road. The road ends near the top of Turquoise Mountain. We reached the summit after walking less than 100 m. I wondered why Andy Zdon included this hike in his book. However, it was a good place to view Solomons Knob.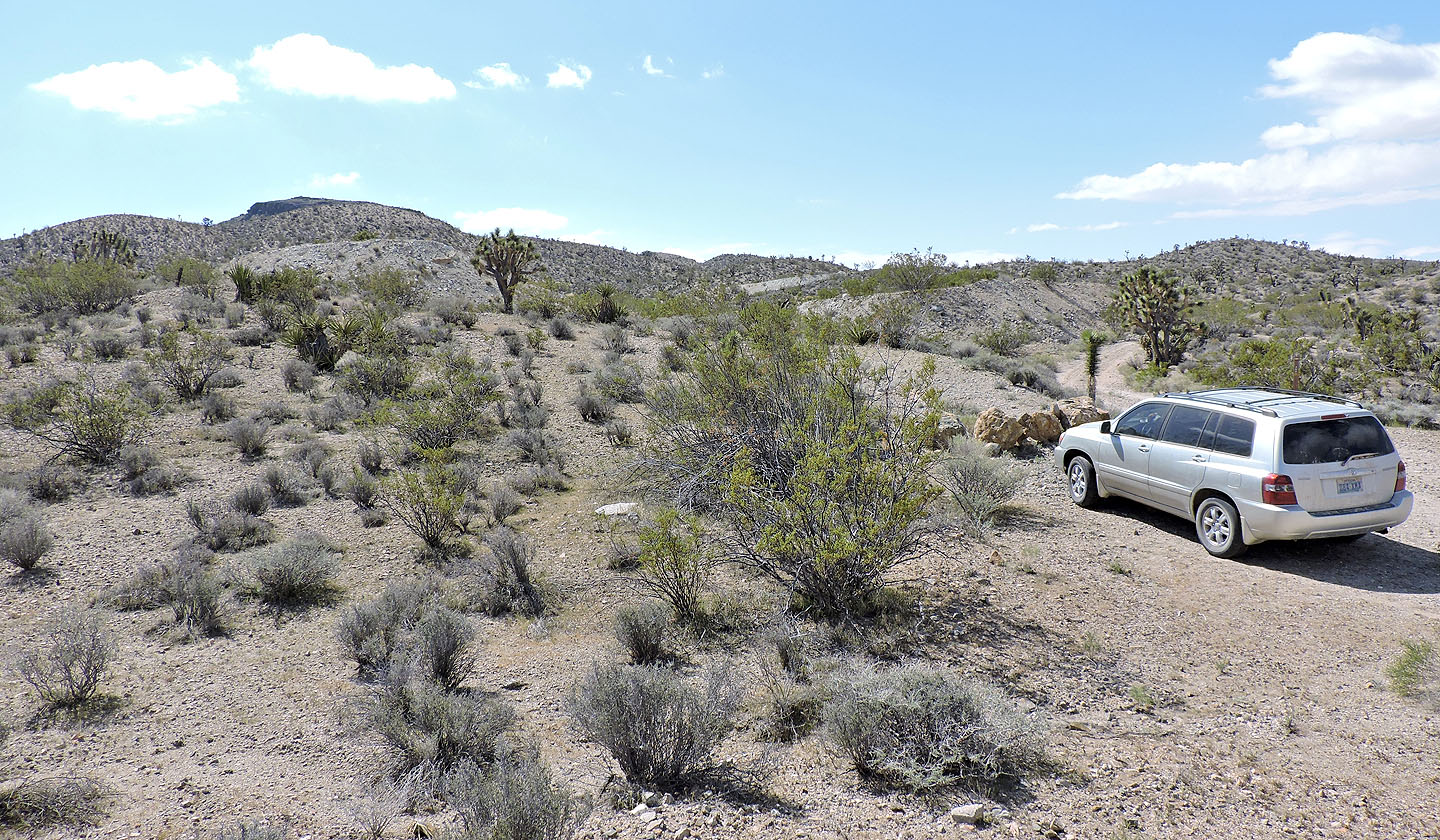 Solomons Knob from our starting point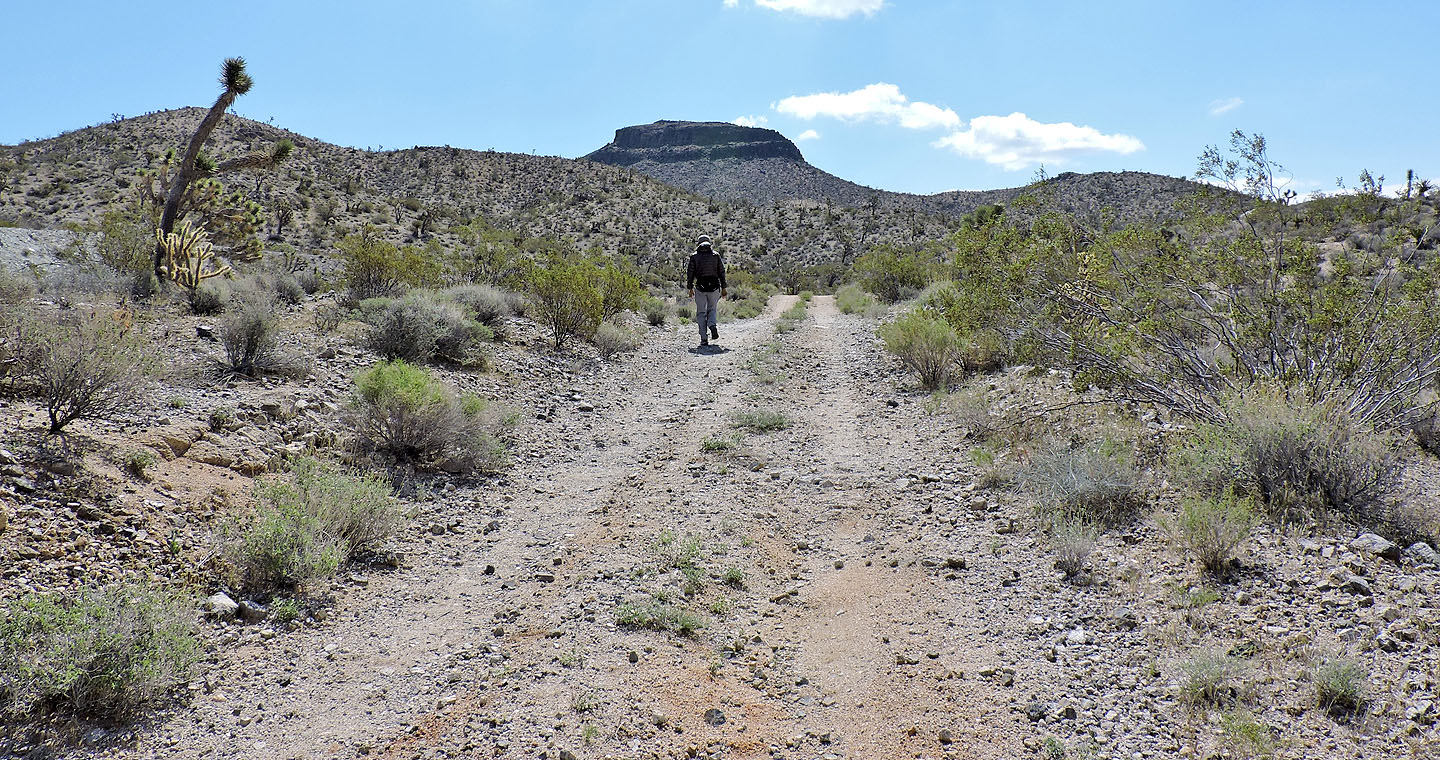 Walking up the road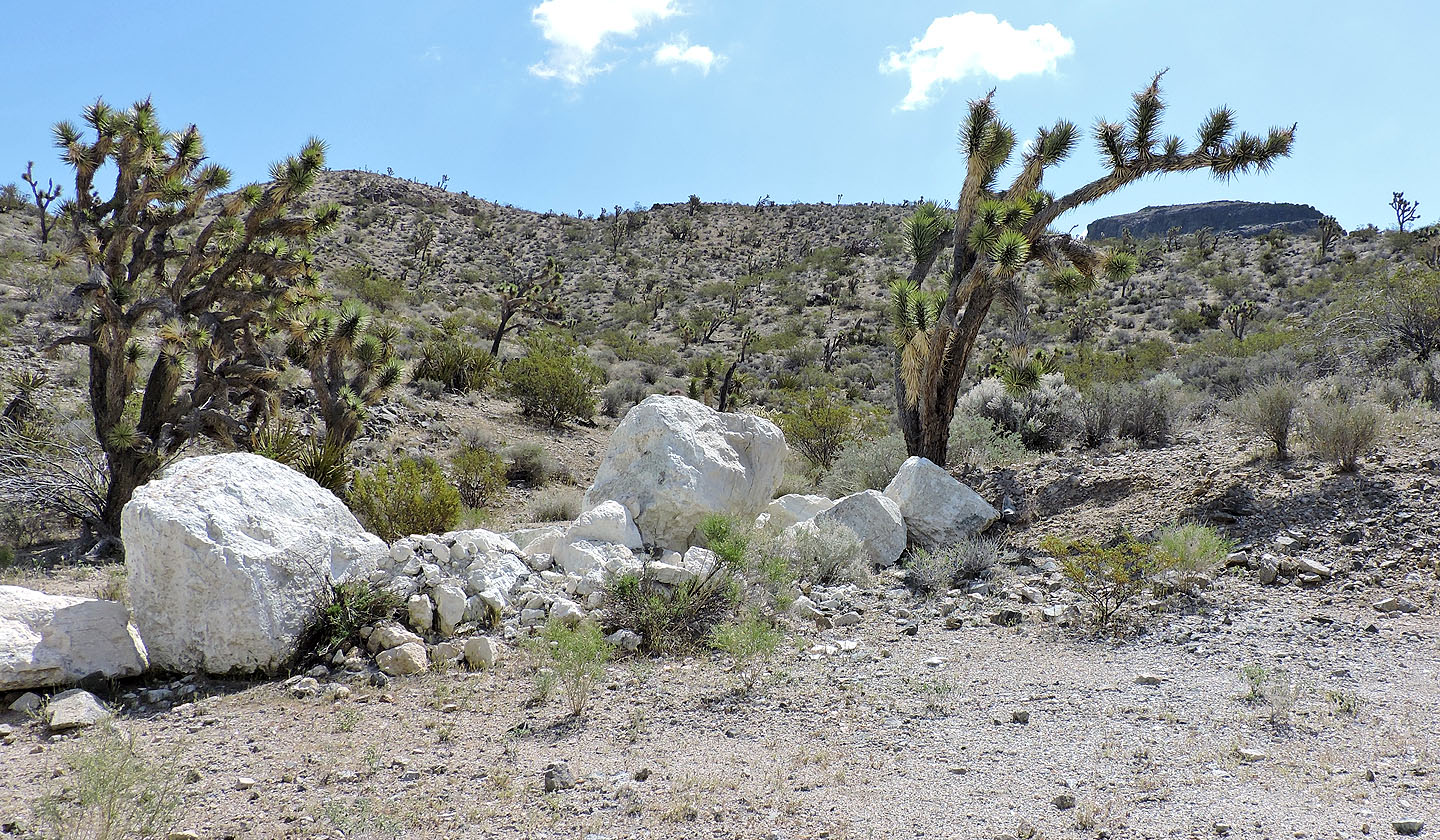 We passed boulders of talc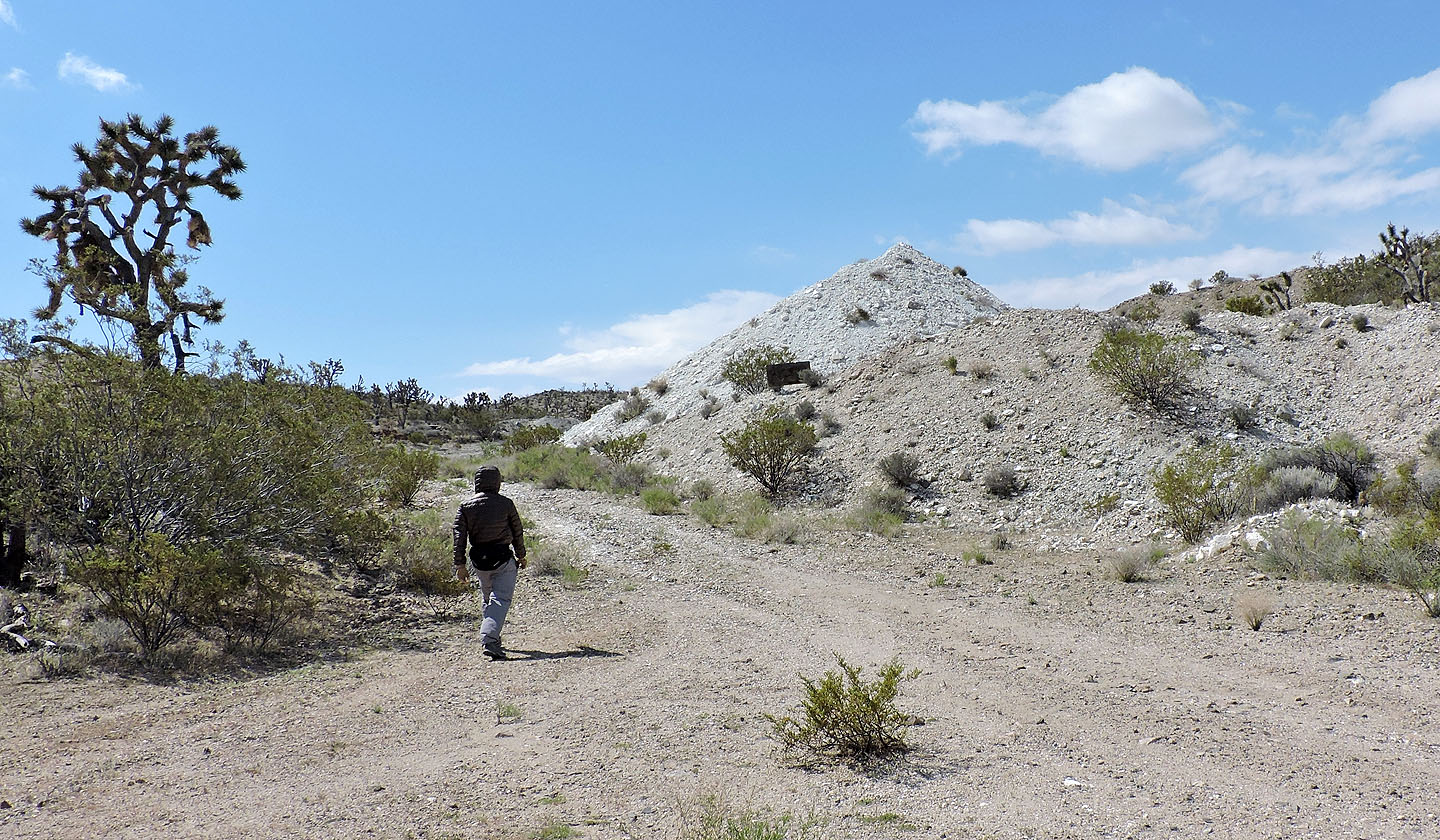 We reached the talc mine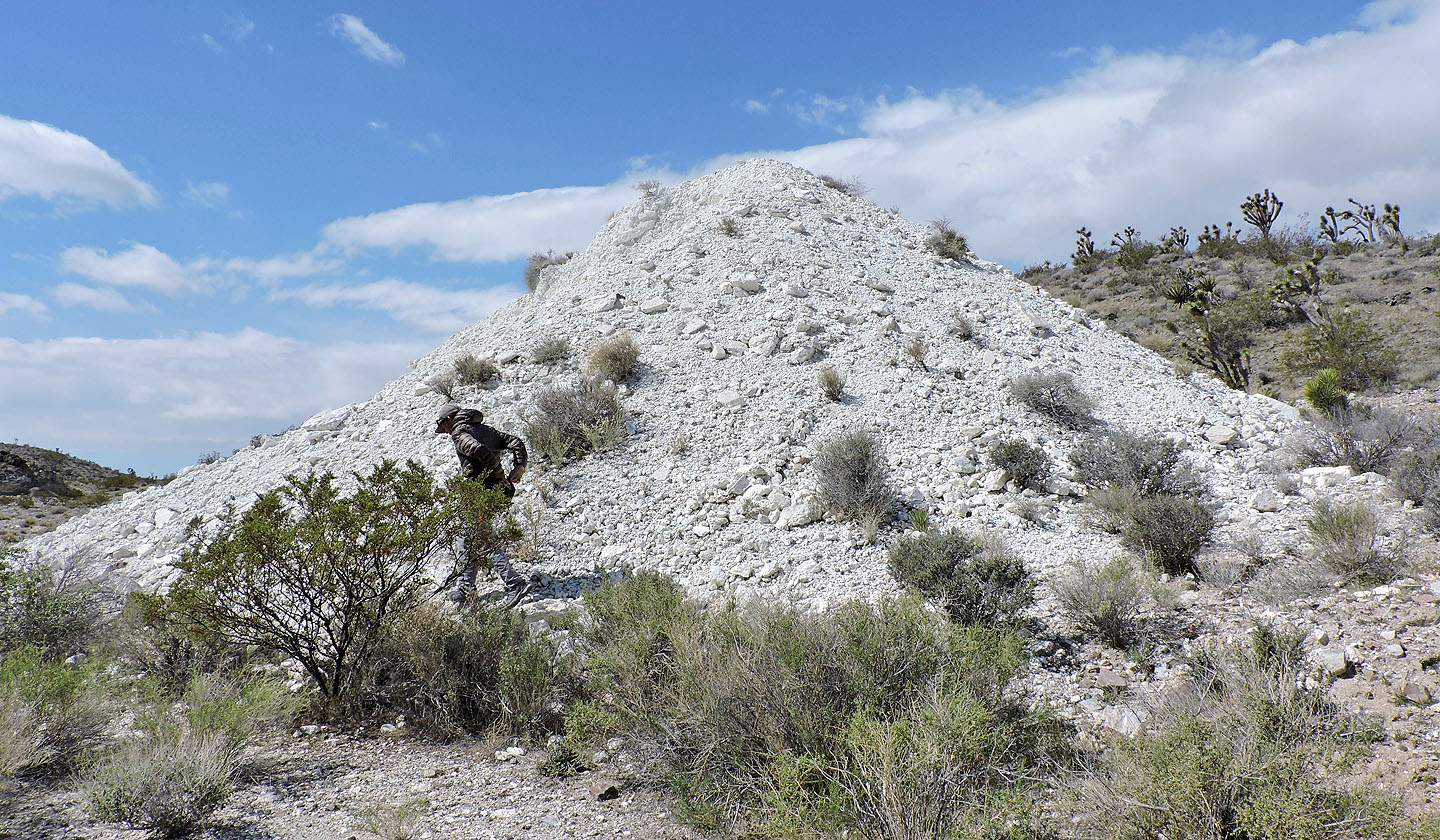 Talc is the softest mineral on earth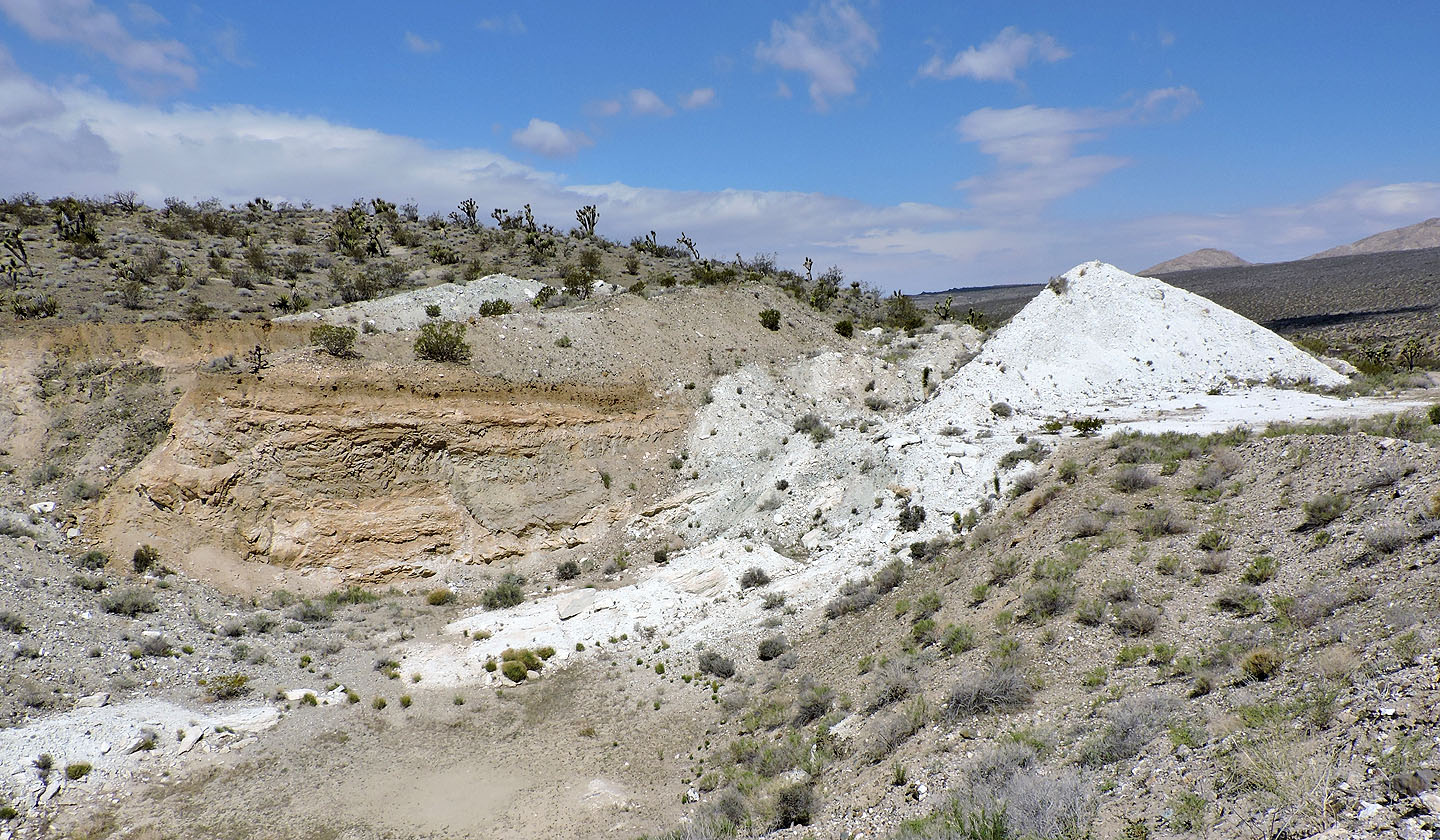 Looking back at the mine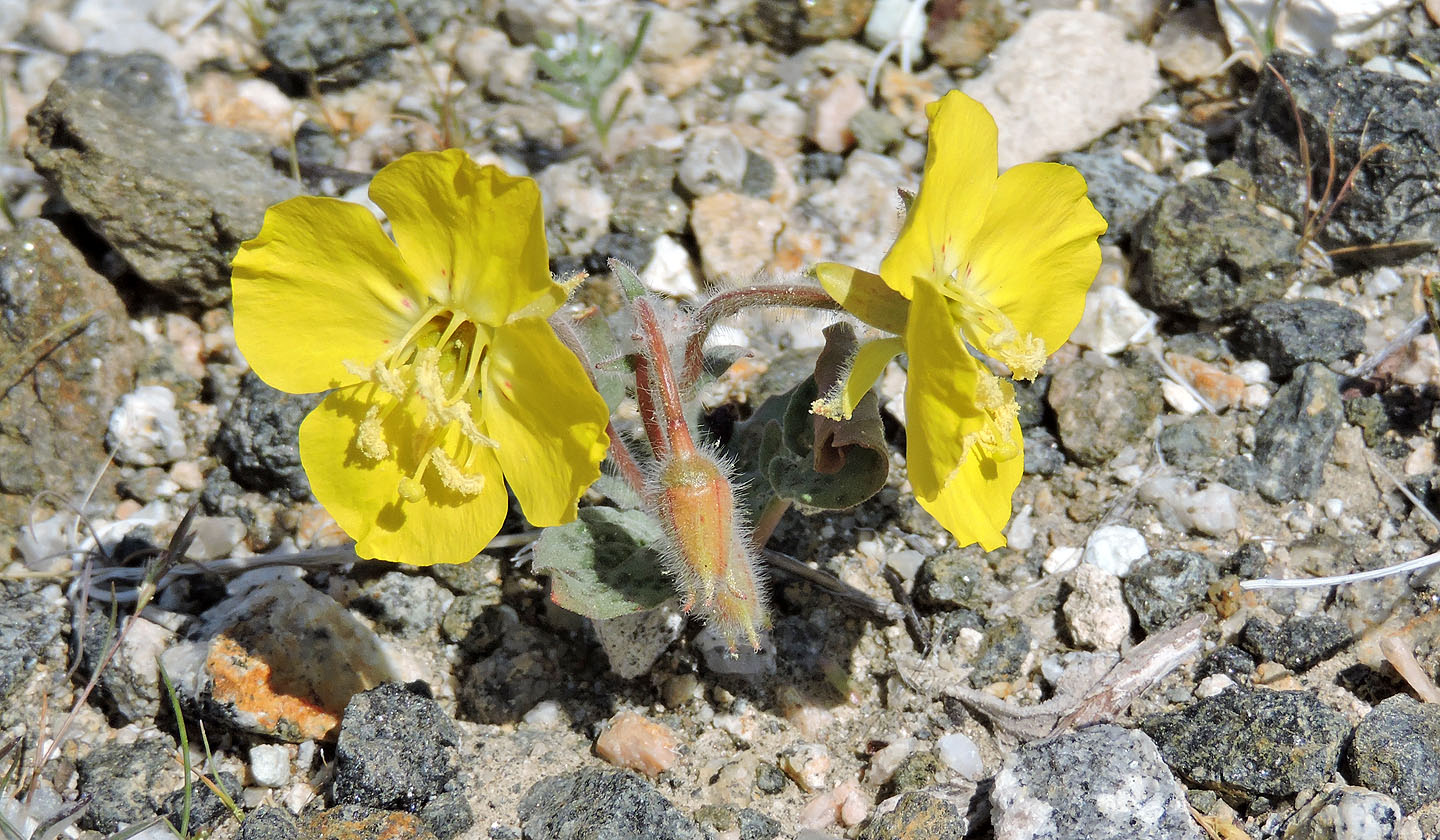 Looks like a type of primrose flower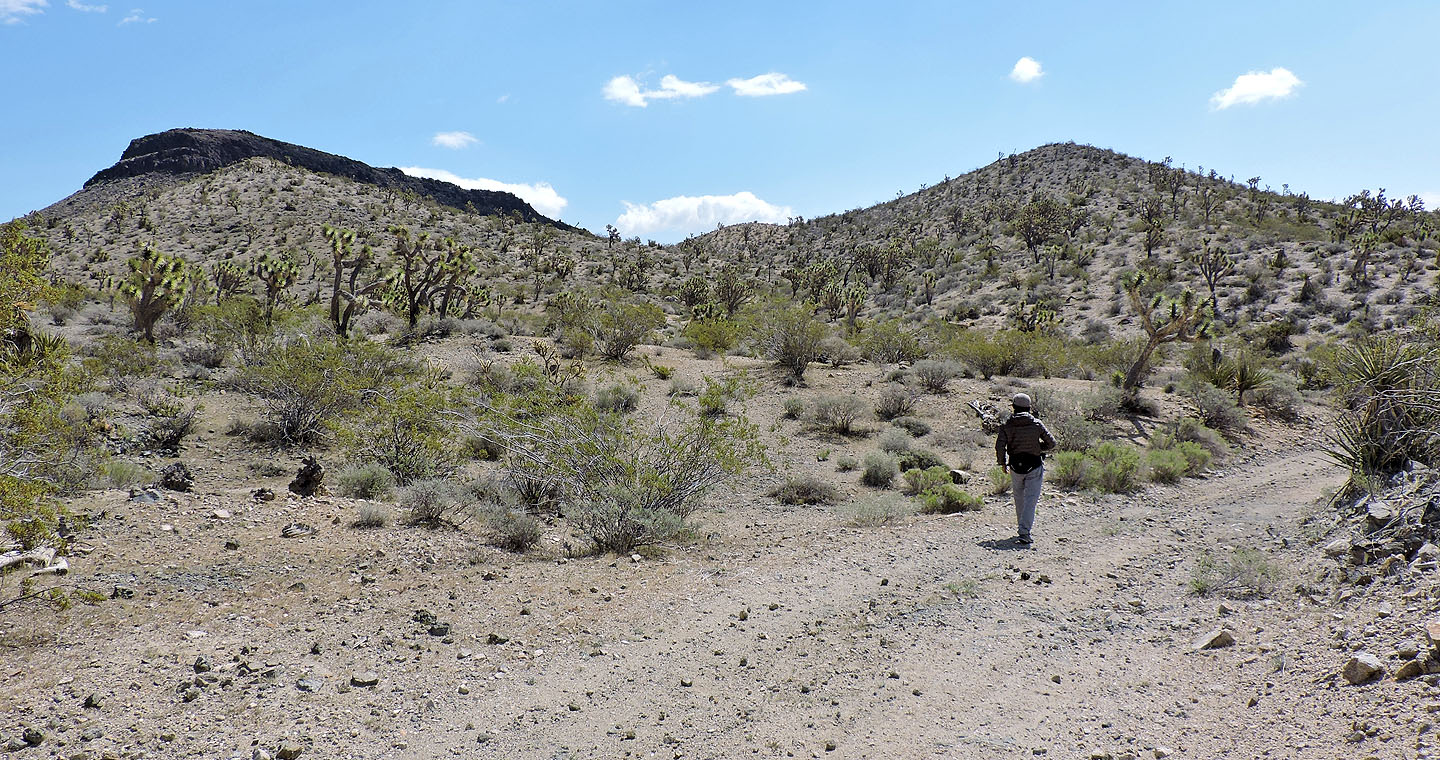 We continued up the road to the backside of Solomons Knob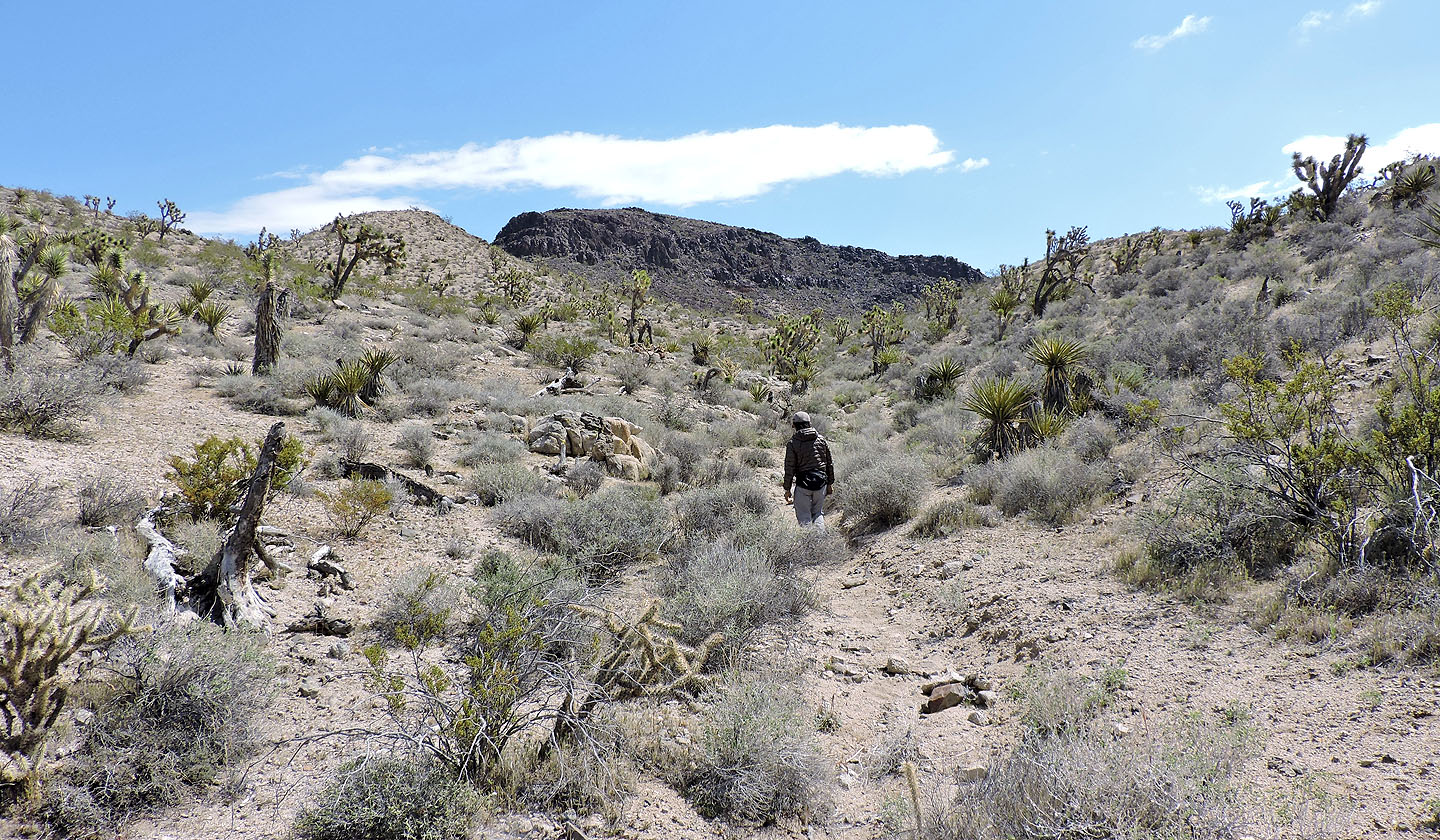 We left the road to walk up a wash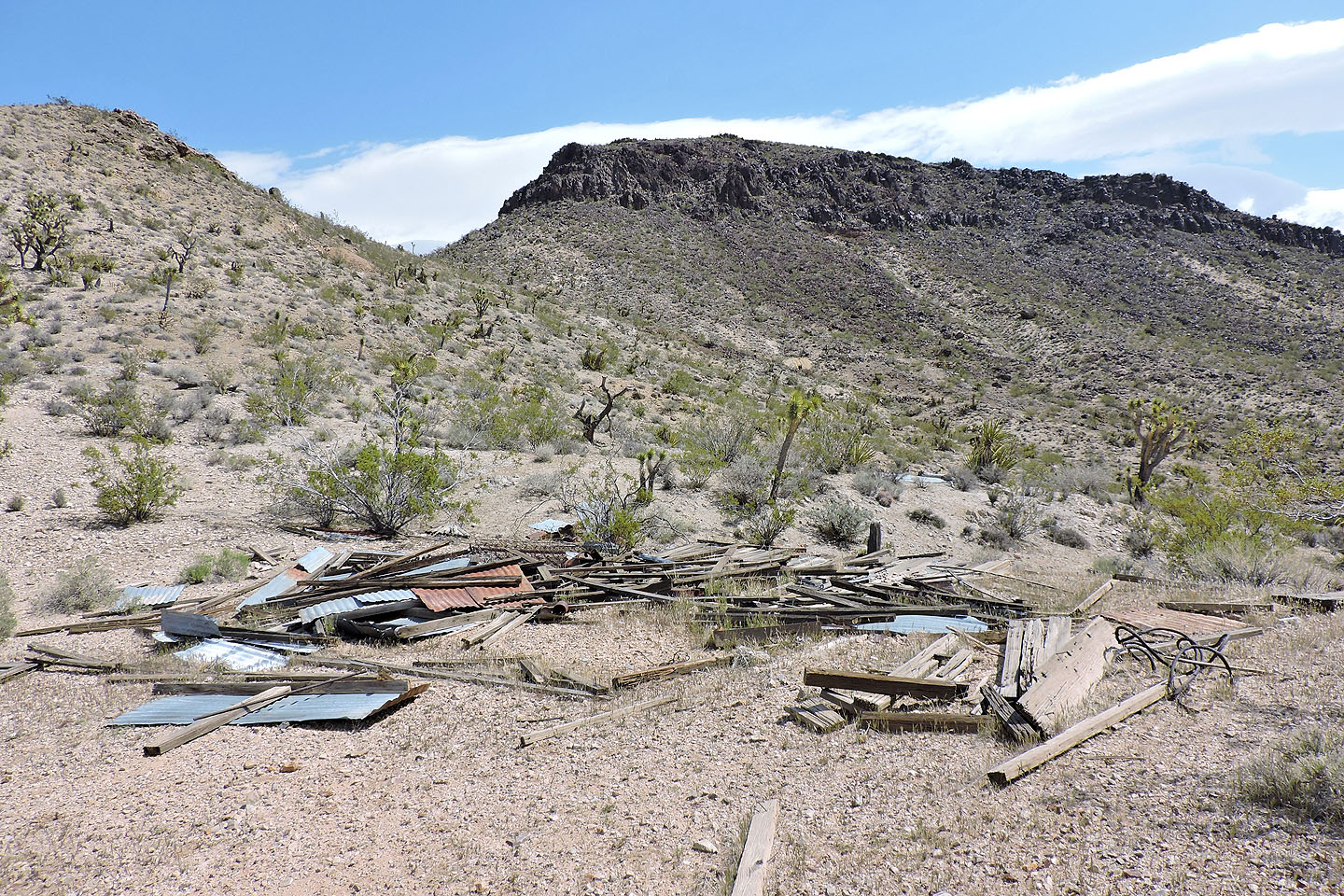 Remains of a building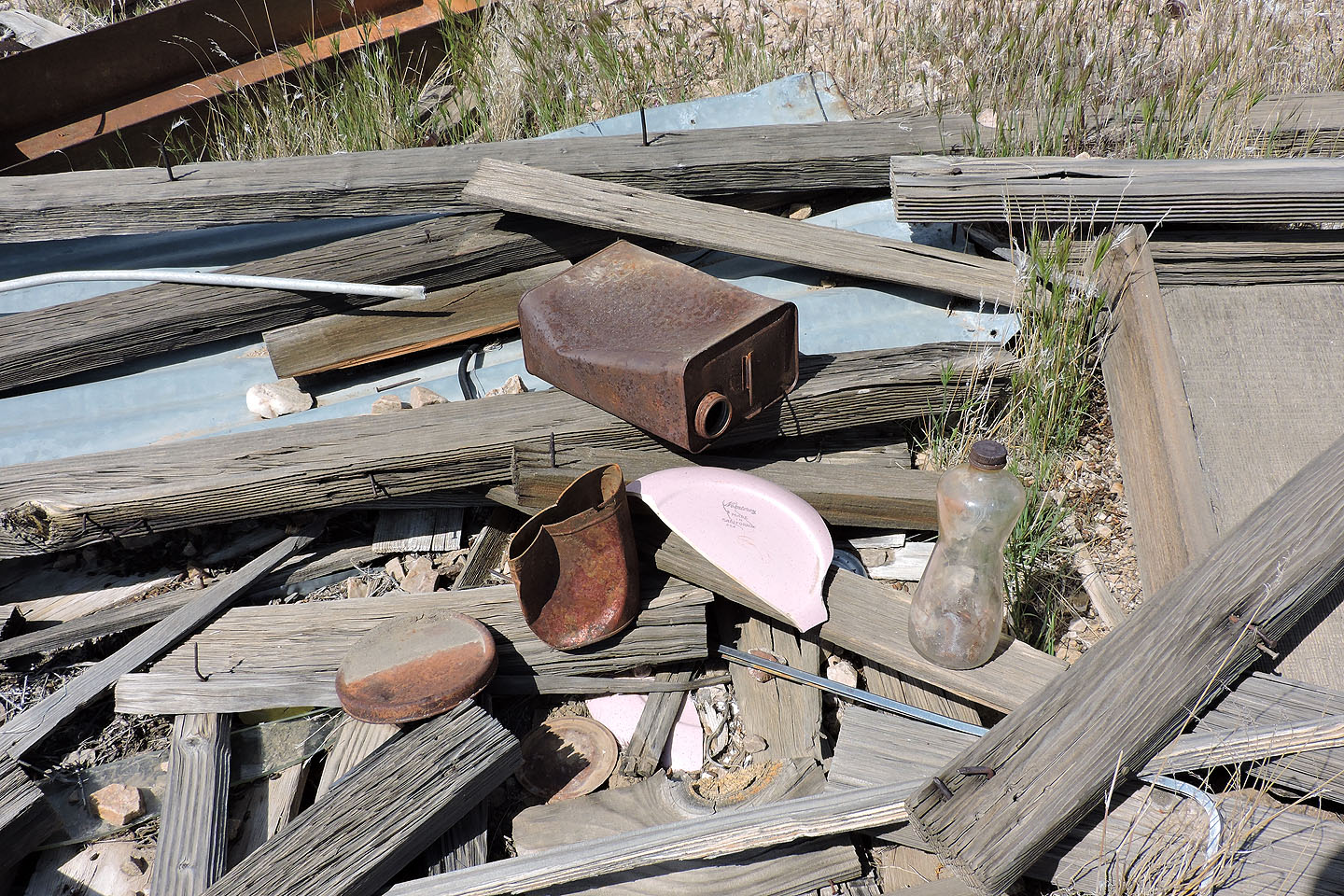 Old containers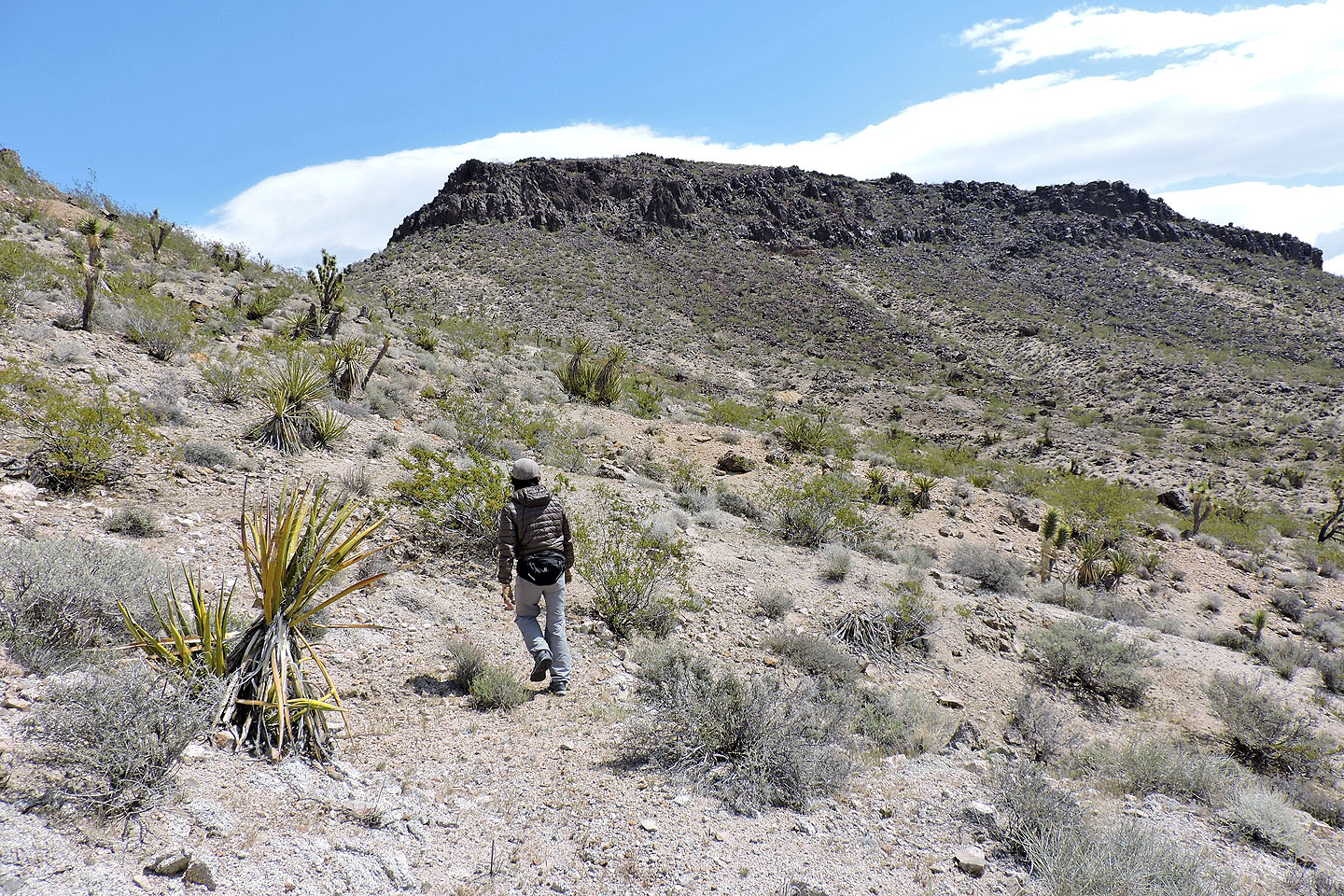 We headed towards the mountain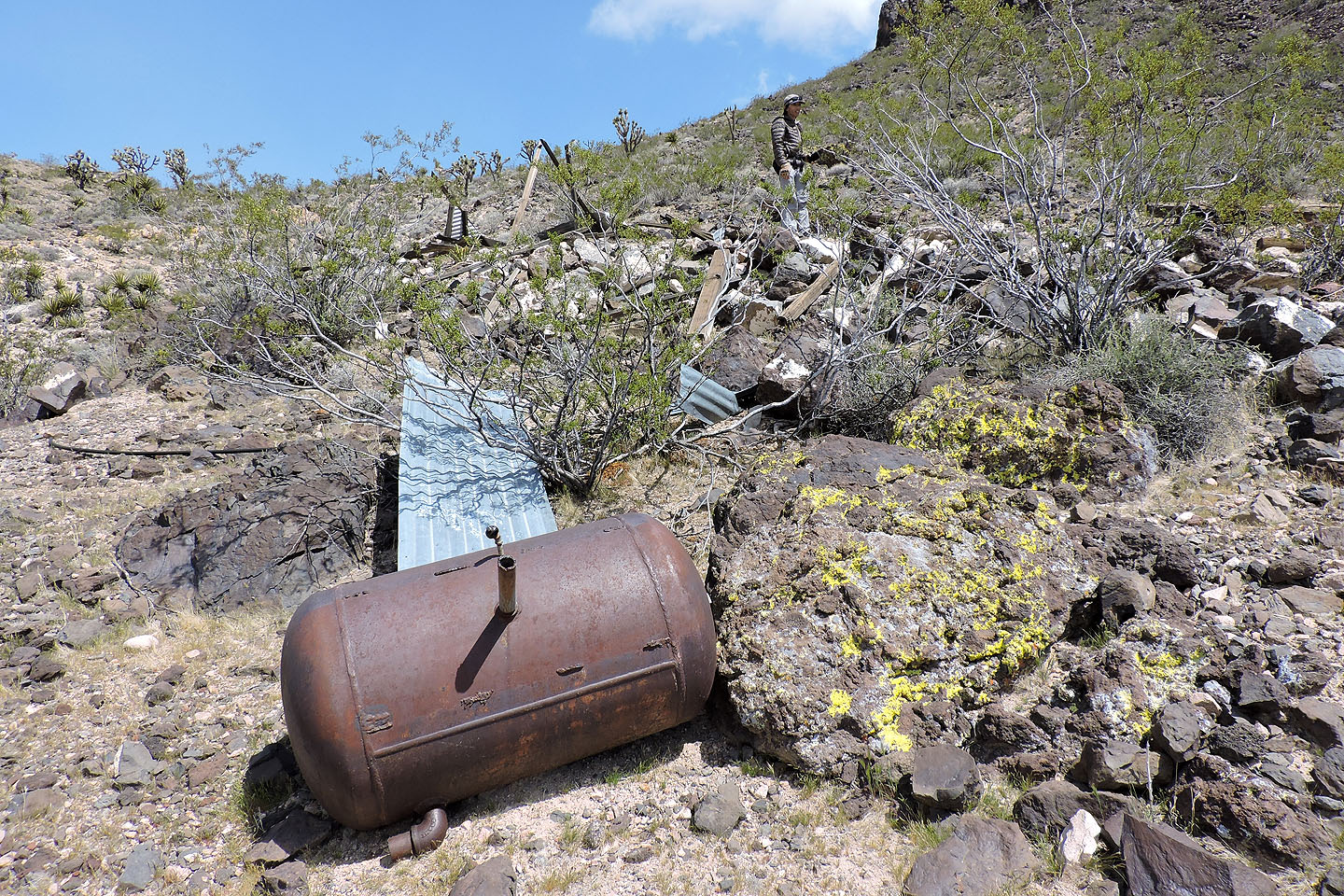 We passed more mining debris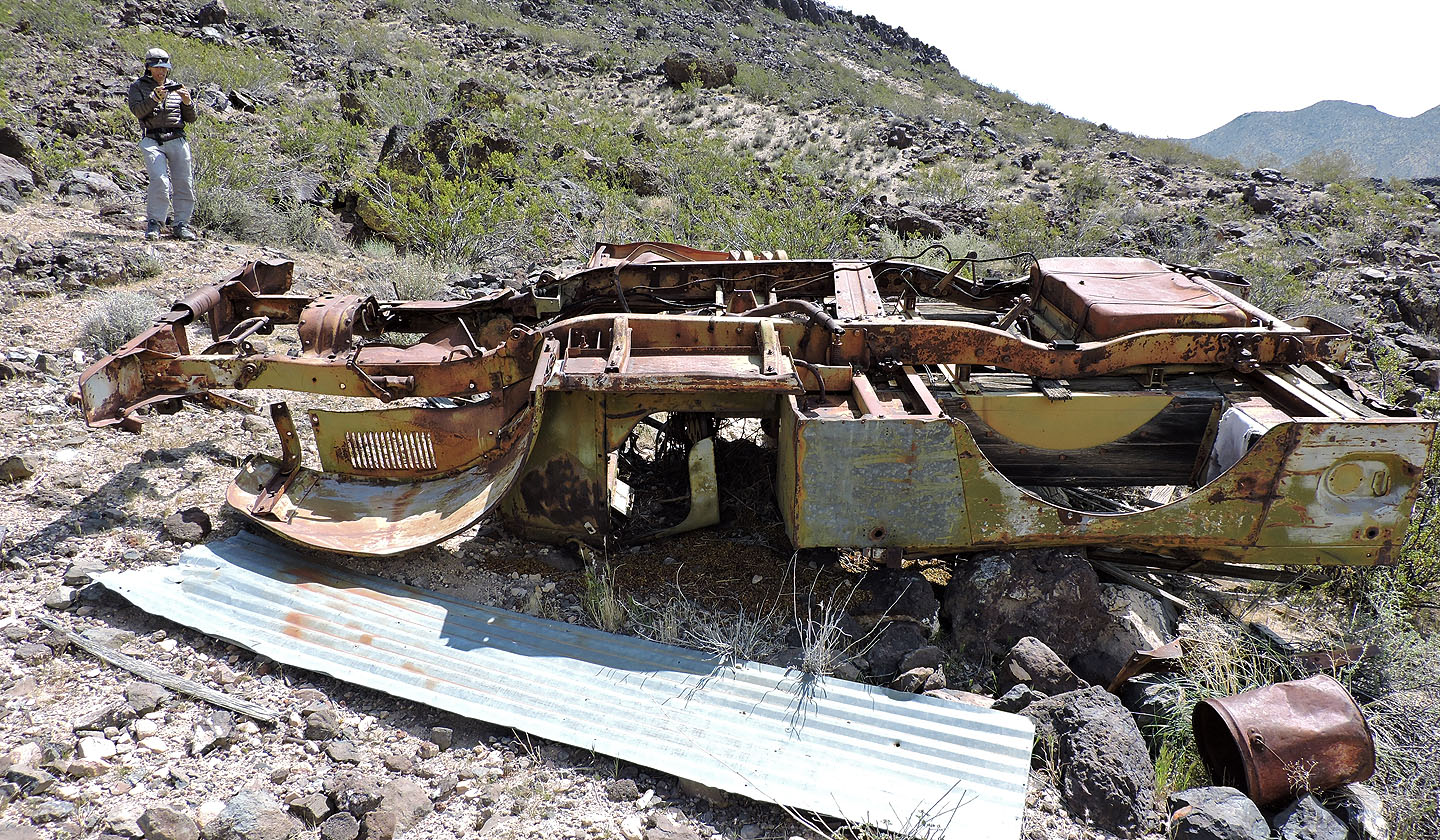 Remains of a truck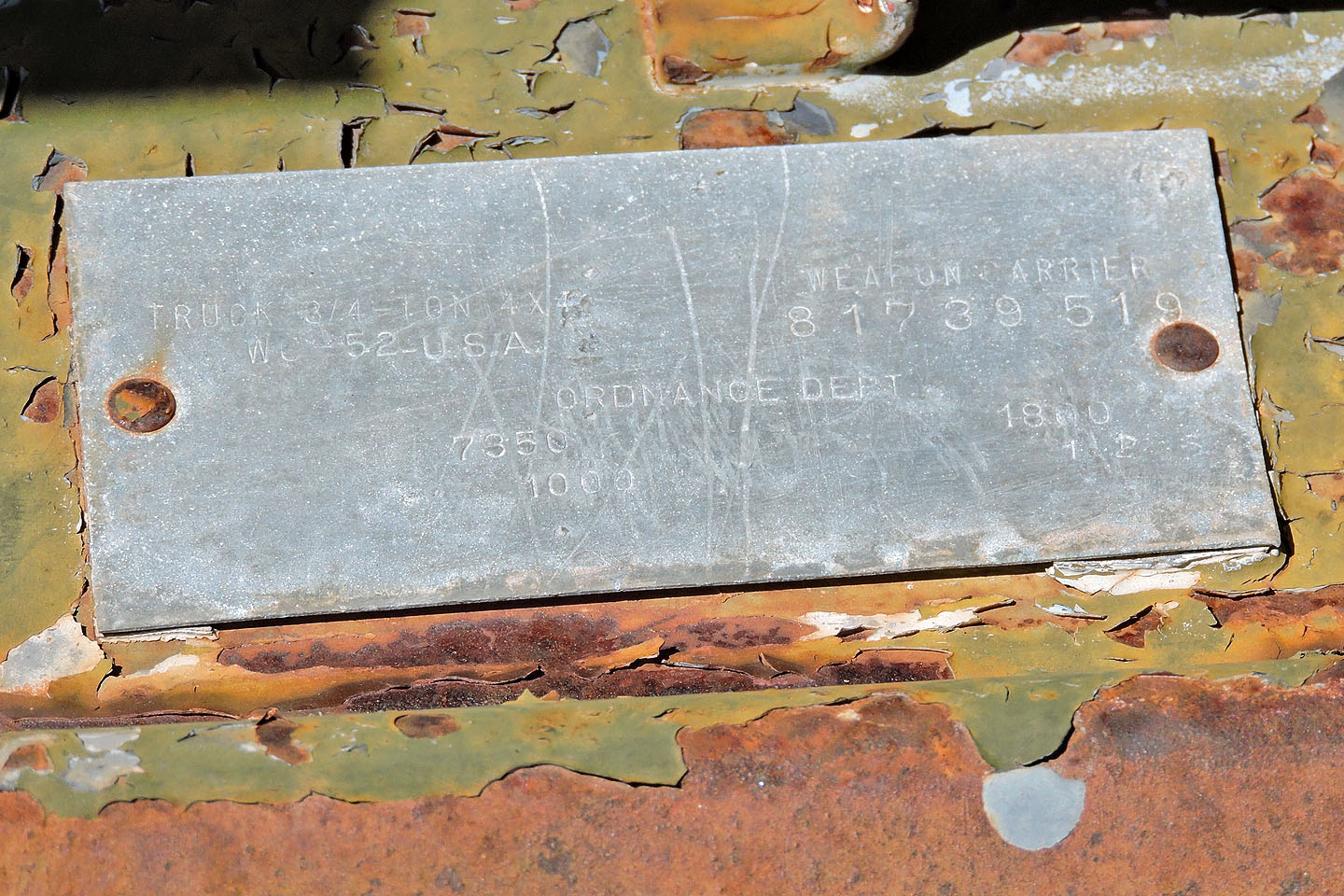 From this name plate, we learned it was a 1942 Dodge WC52 weapons carrier truck (mouse over)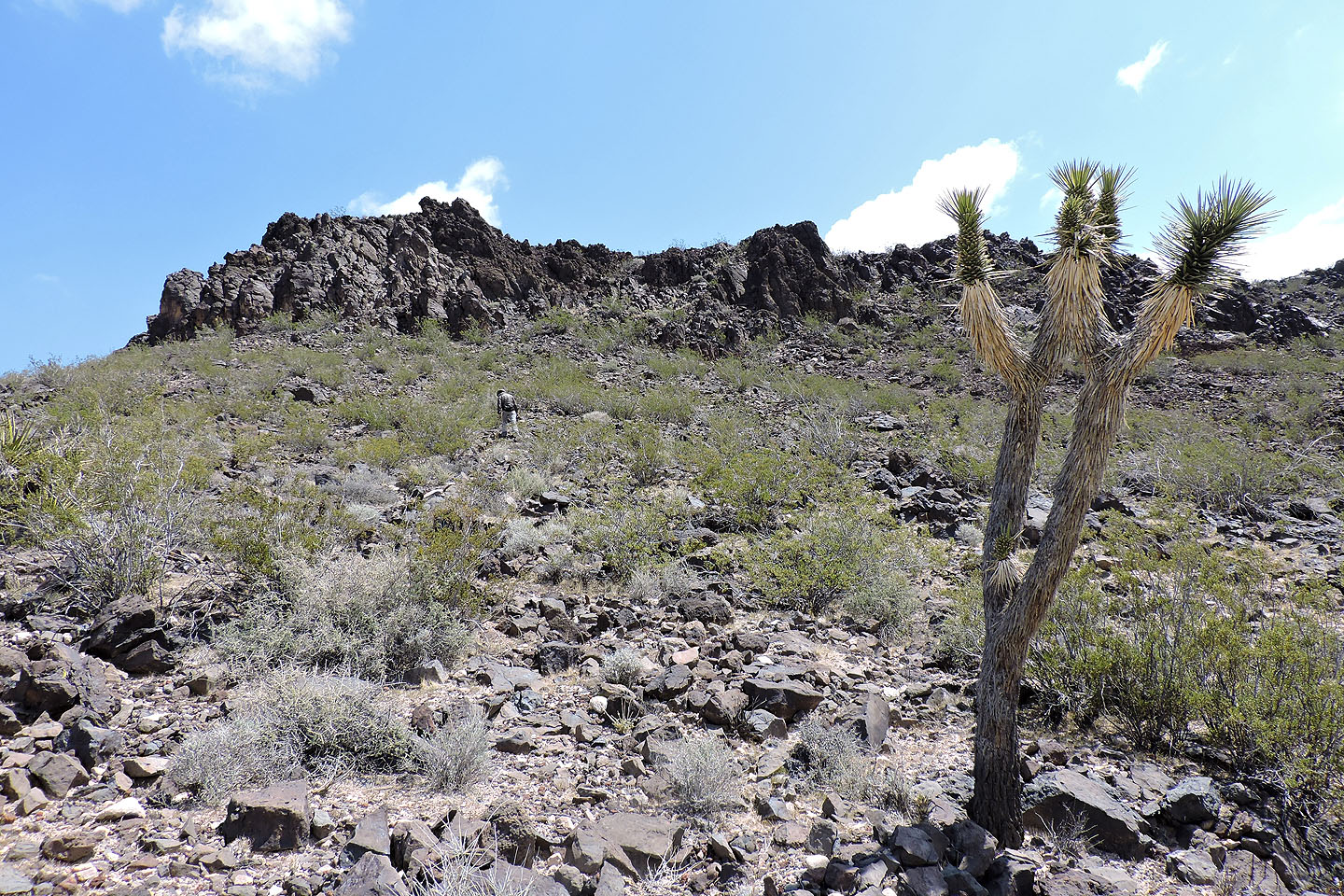 After leaving the remains, we headed to a break in the cliffs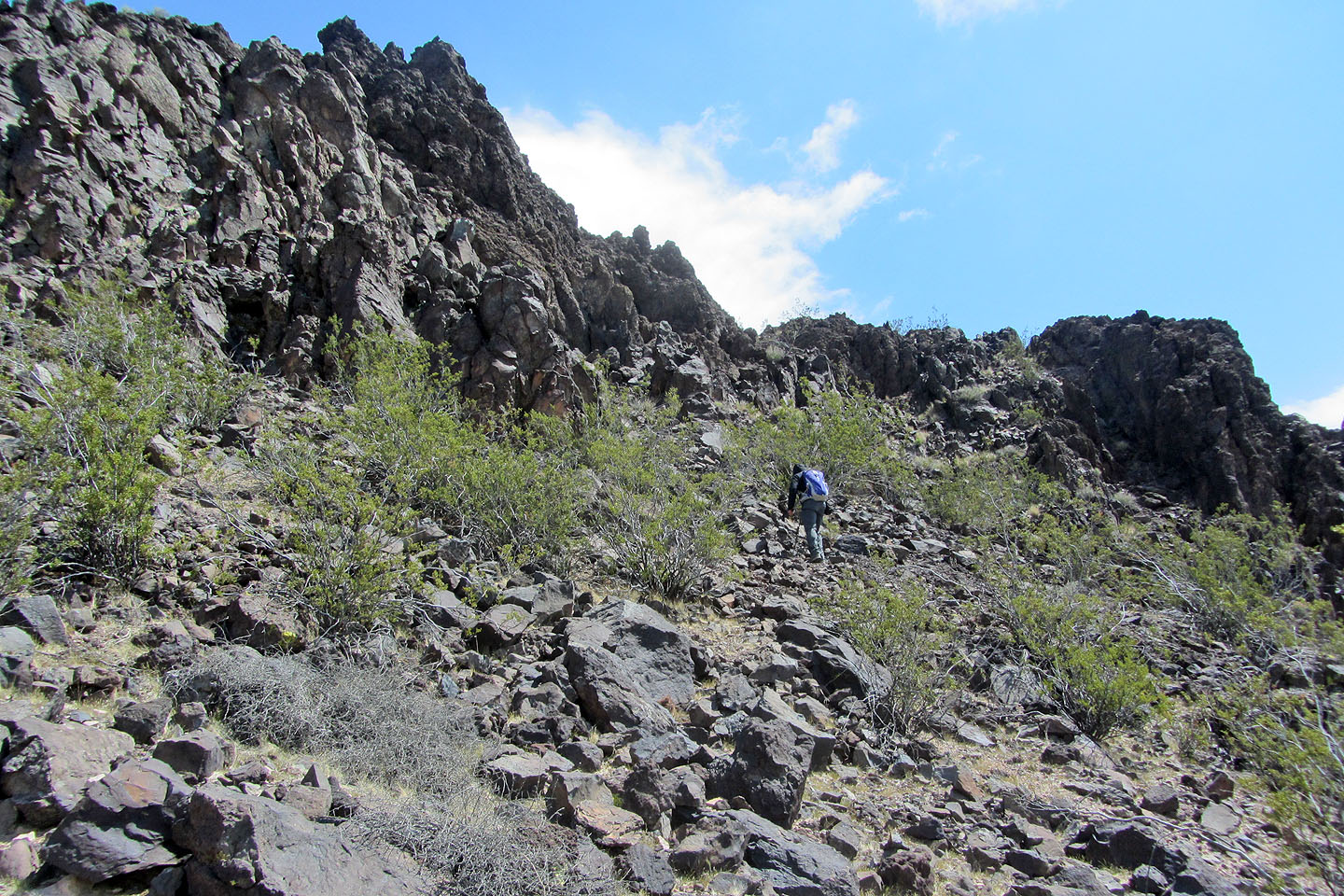 Approaching the cliffs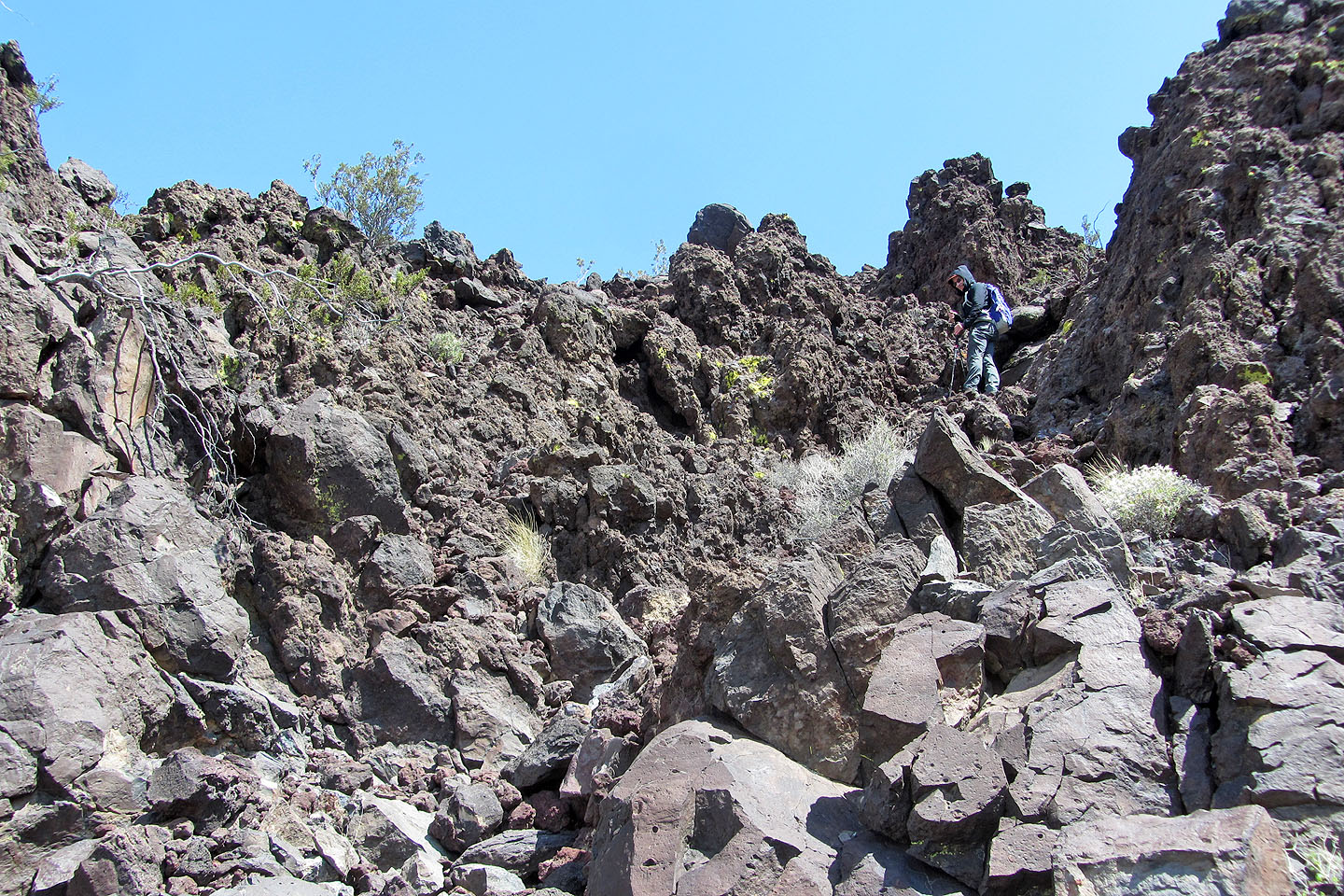 We easily climbed up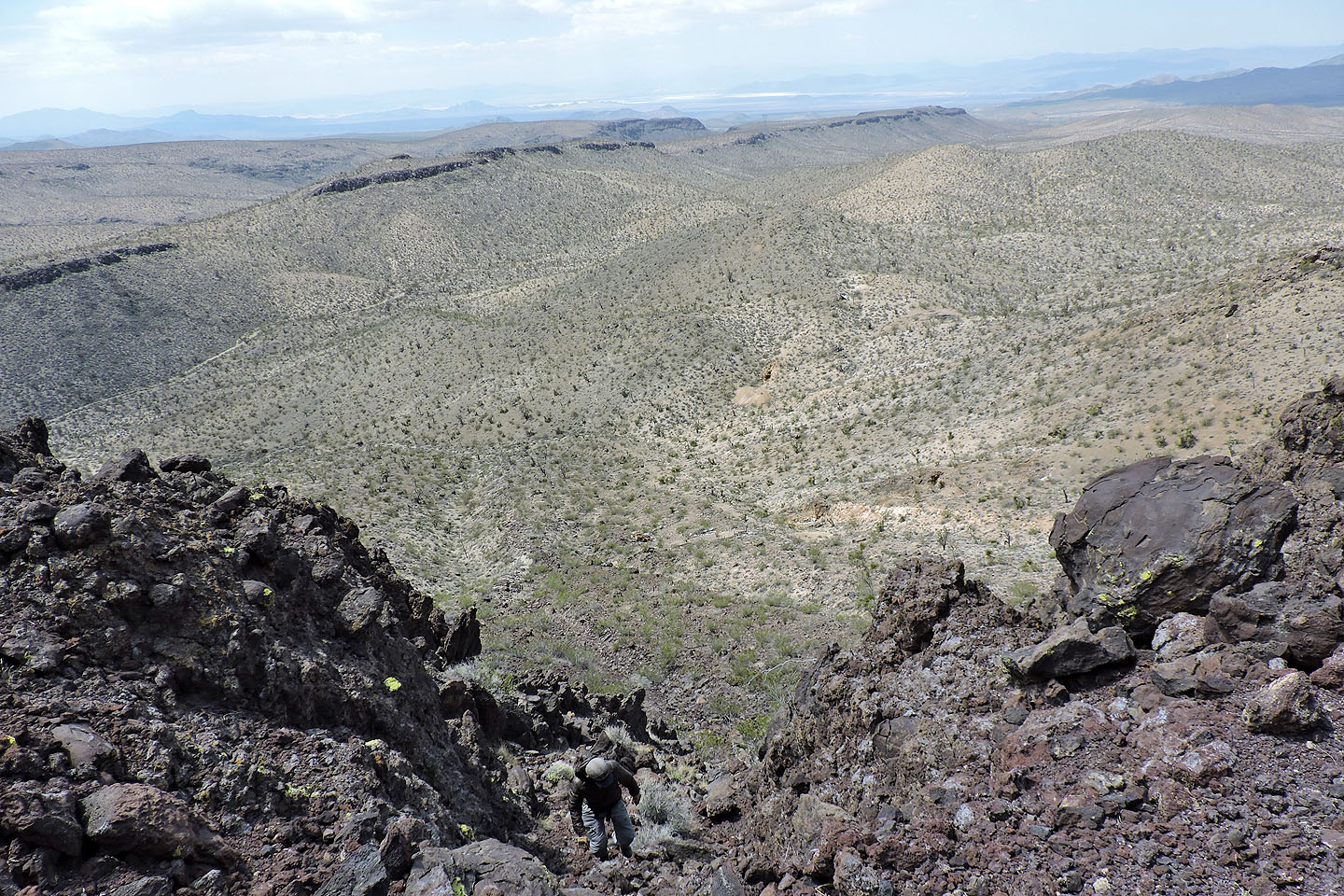 Looking back, we saw the mine entrance that we had missed when we explored the area
(centre, mouse over for a closer look)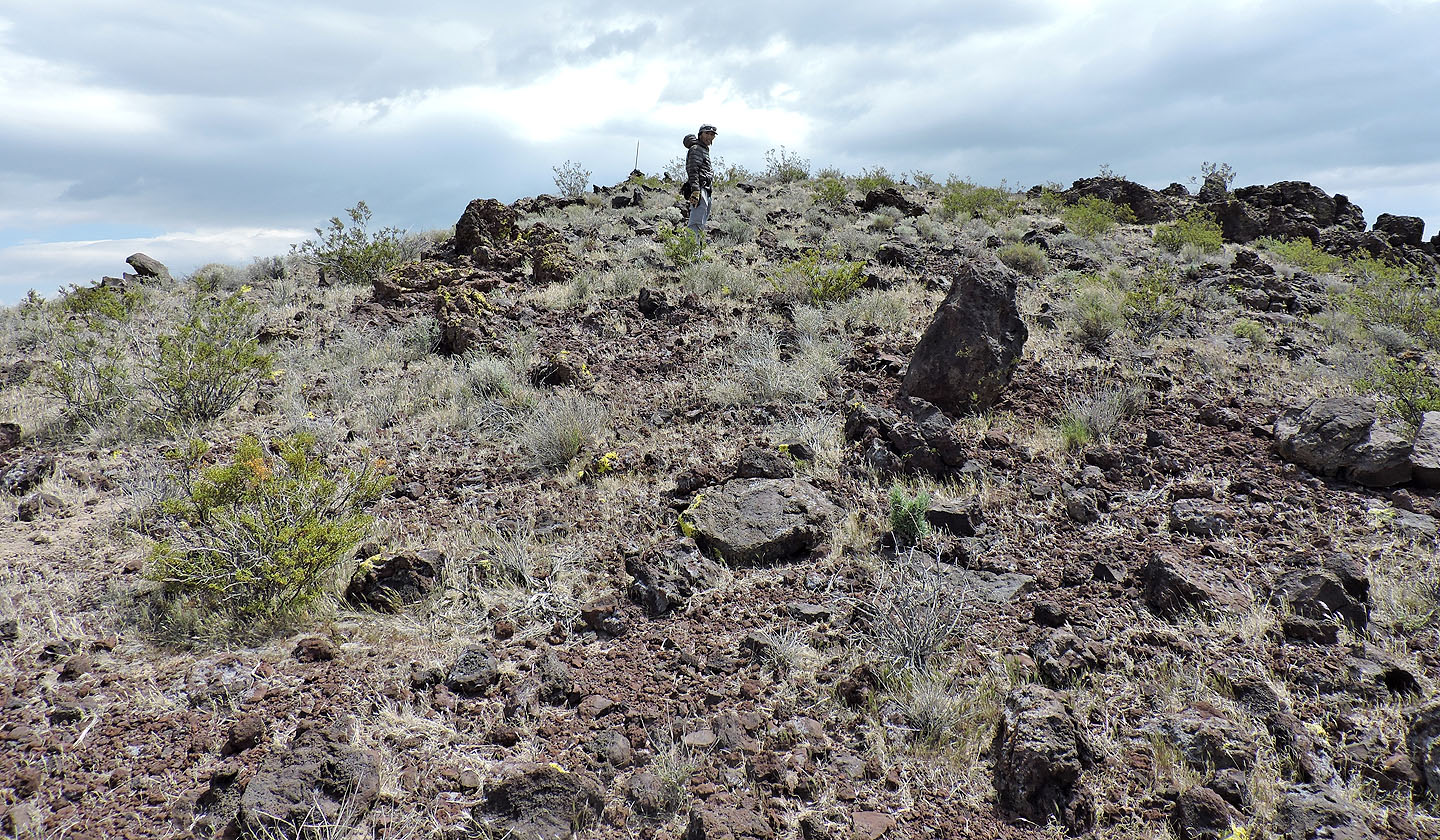 After climbing up, we headed to the summit cairn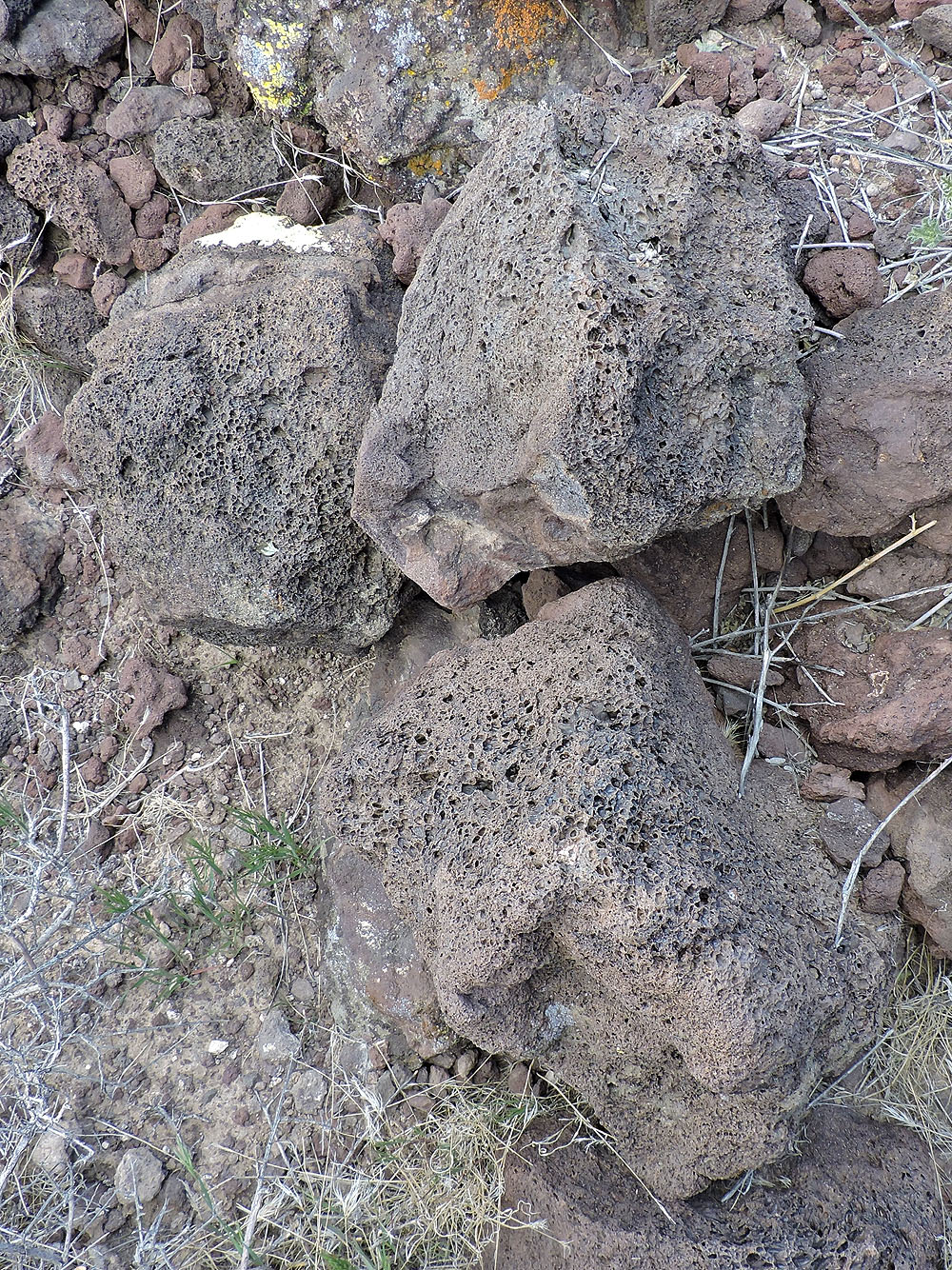 Volcanic rocks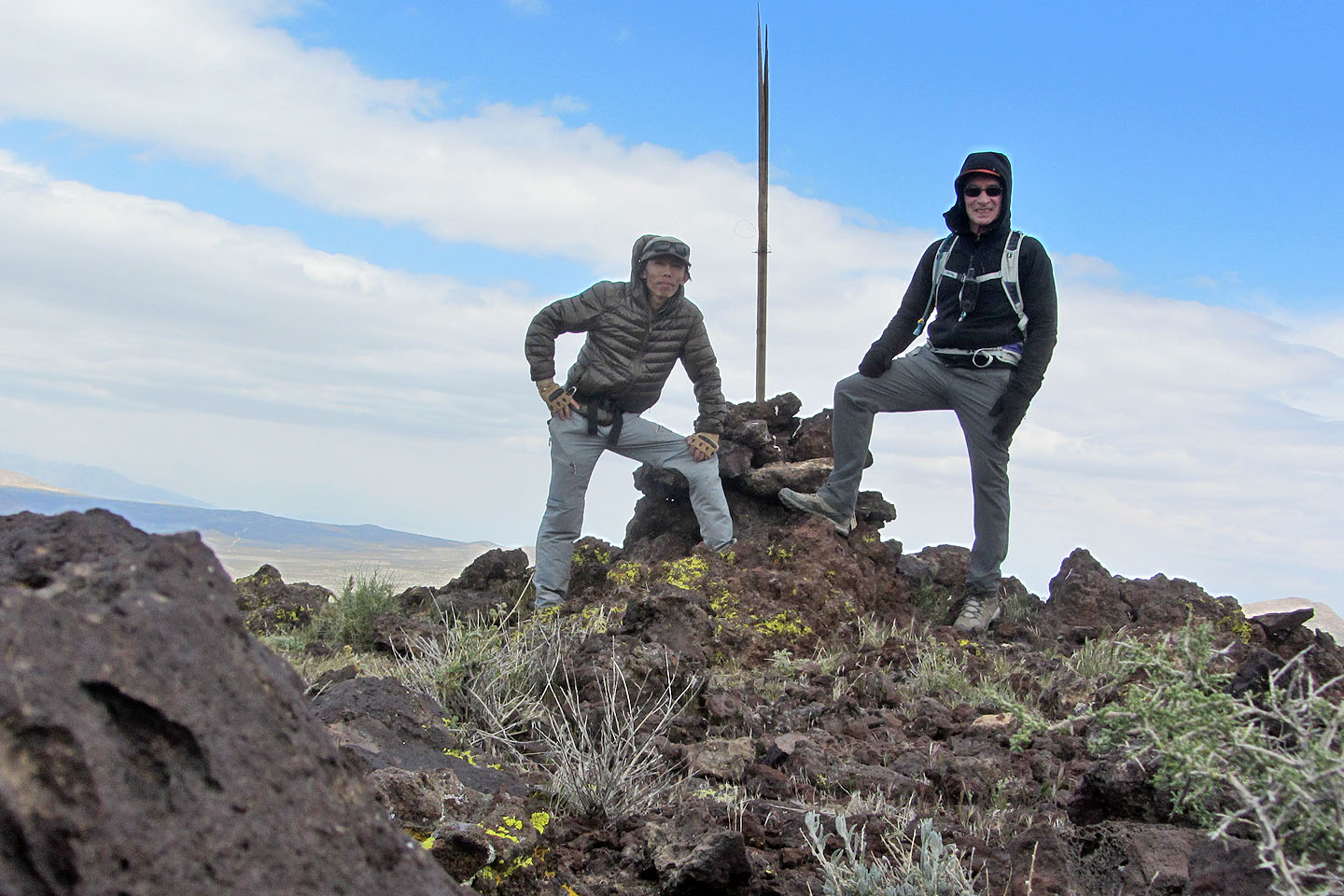 Standing on top of Solomons Knob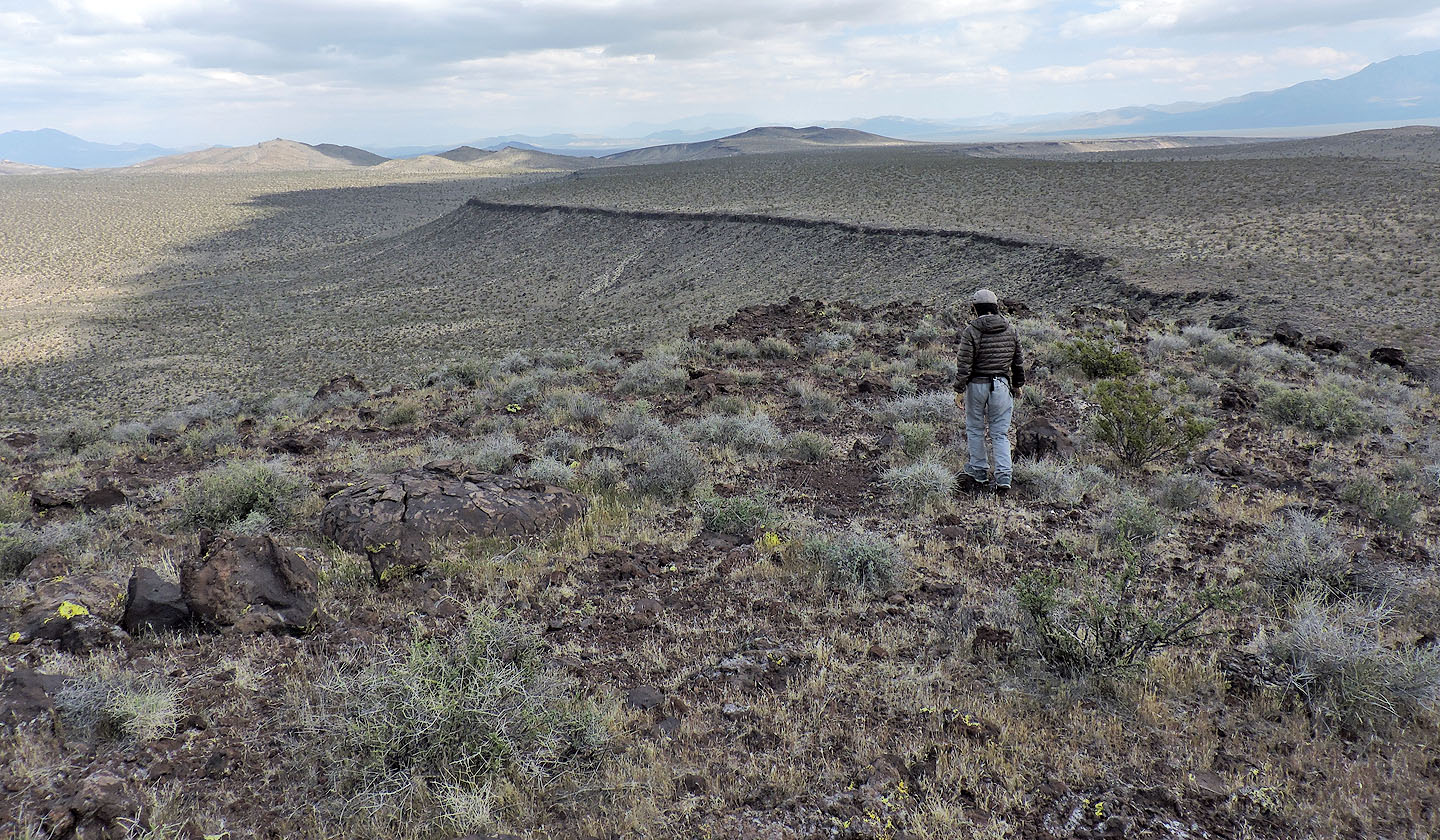 Starting down

Turquoise Mountain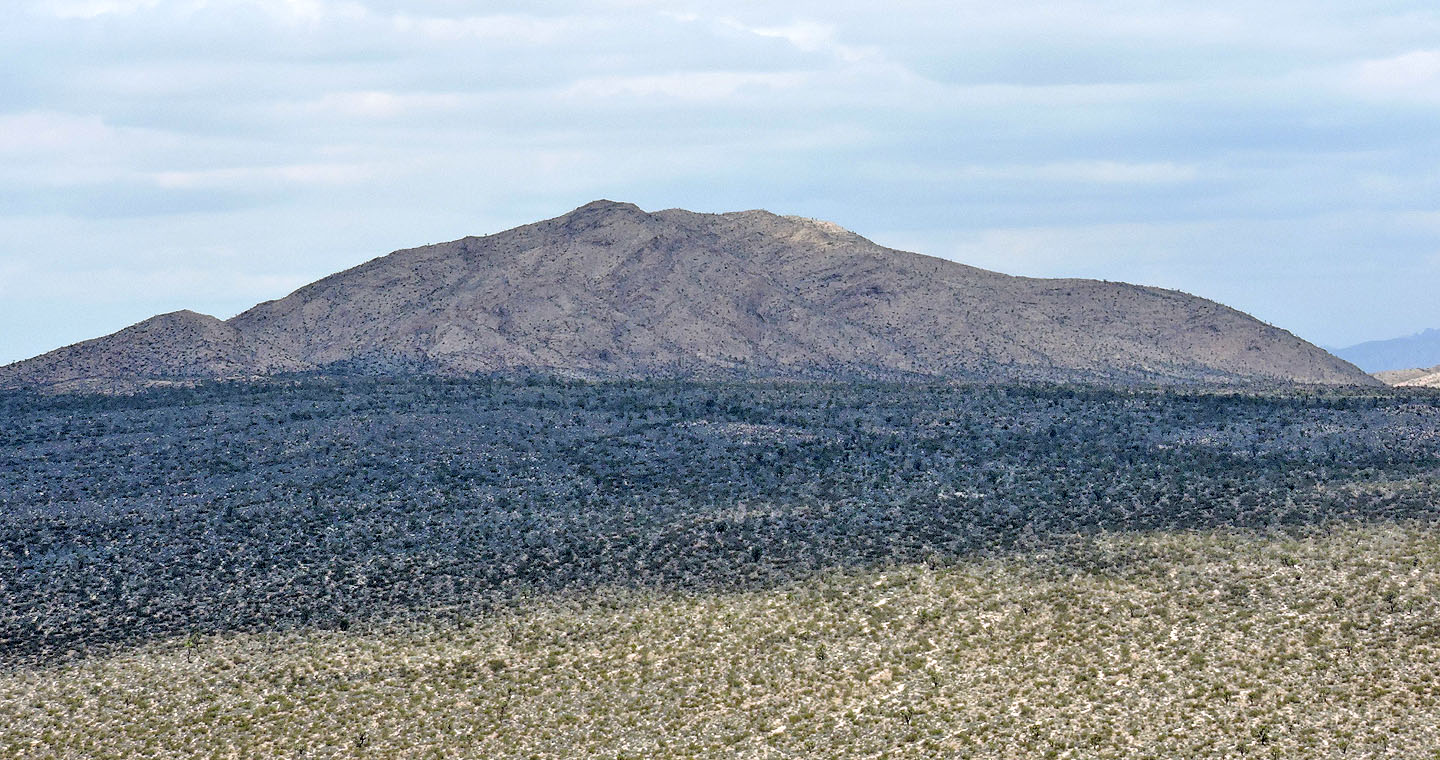 Squaw Mountain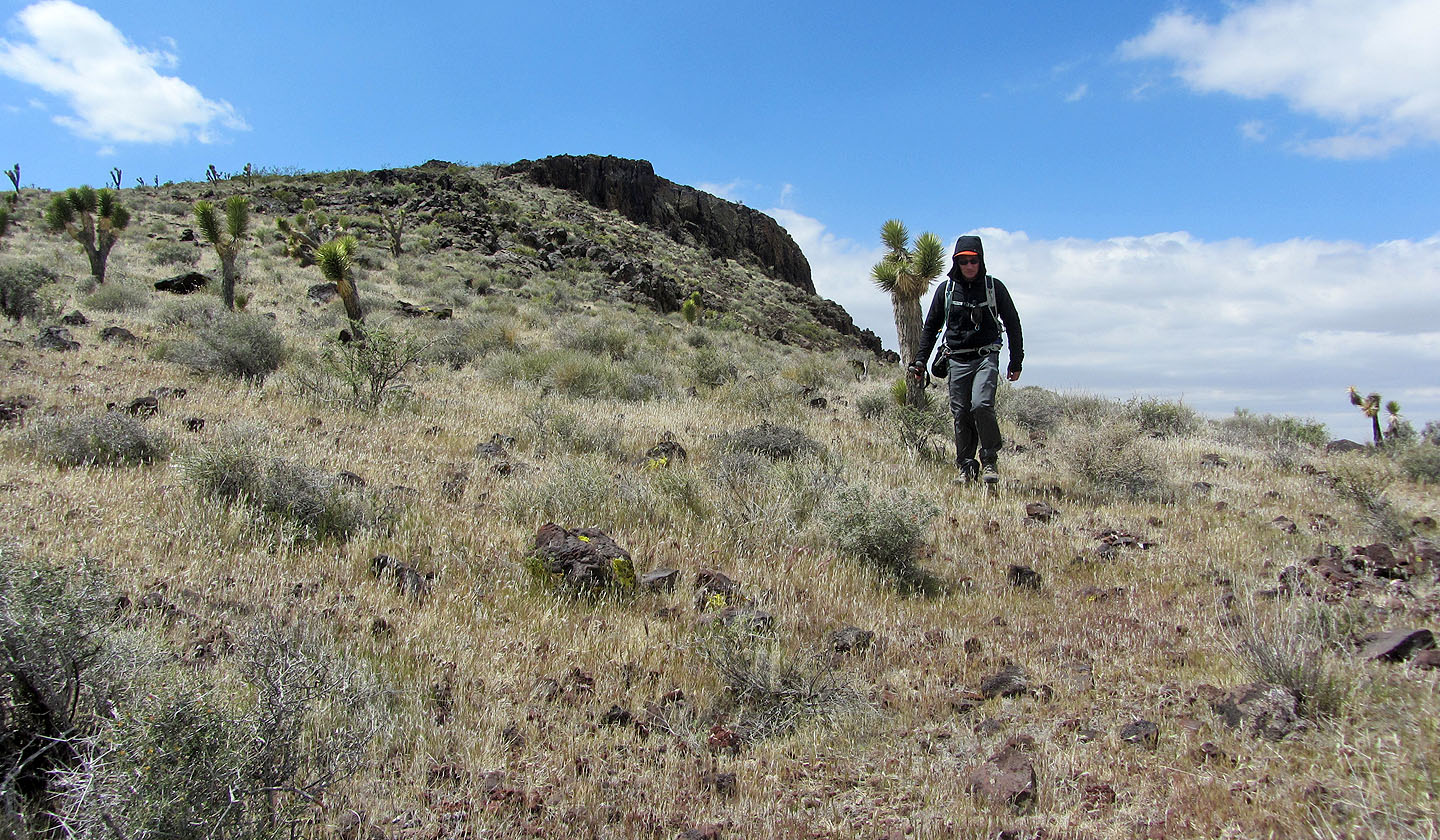 Looking back at the cliffs on the north face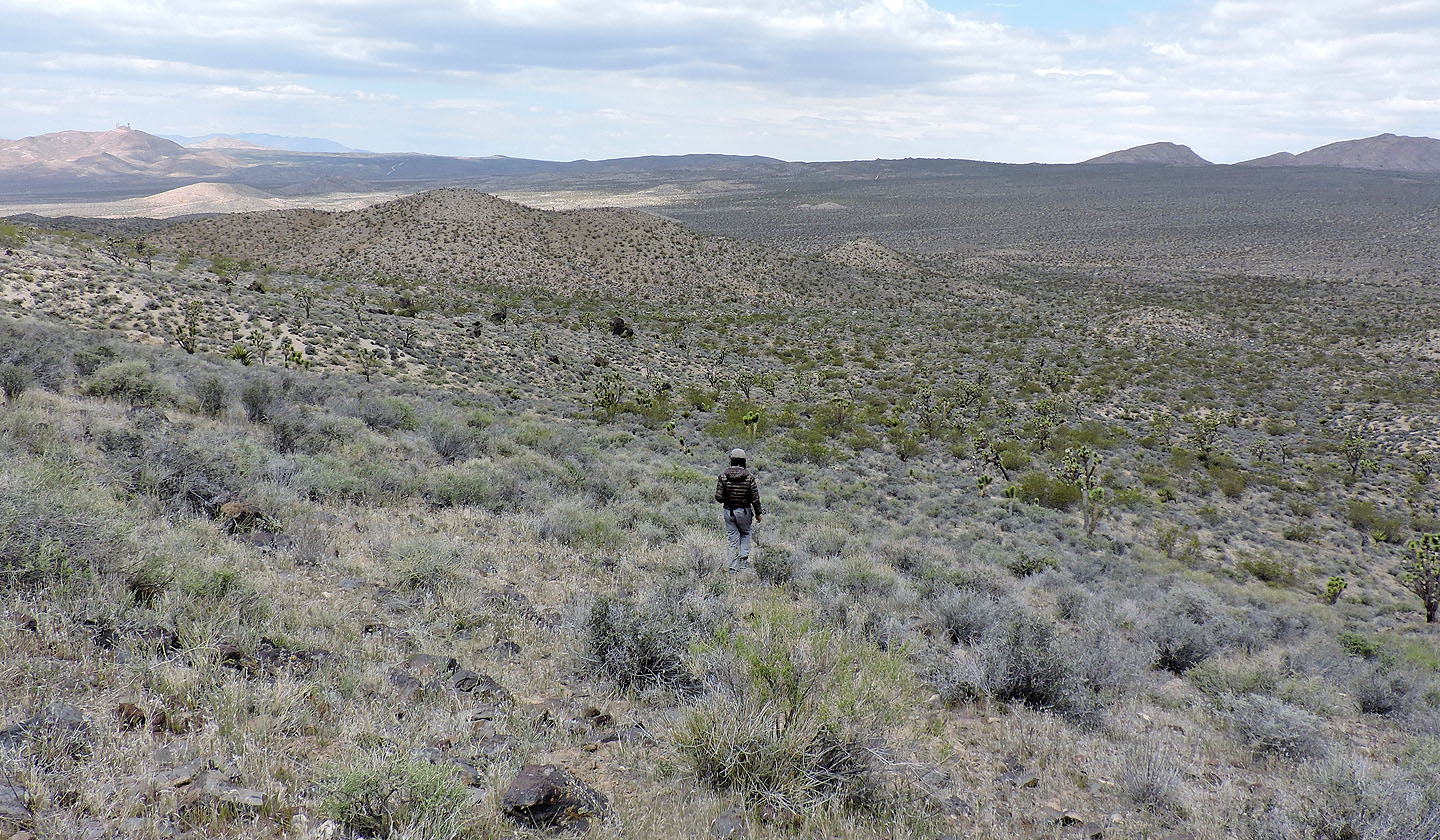 We headed to the low point above Shin in the hills ahead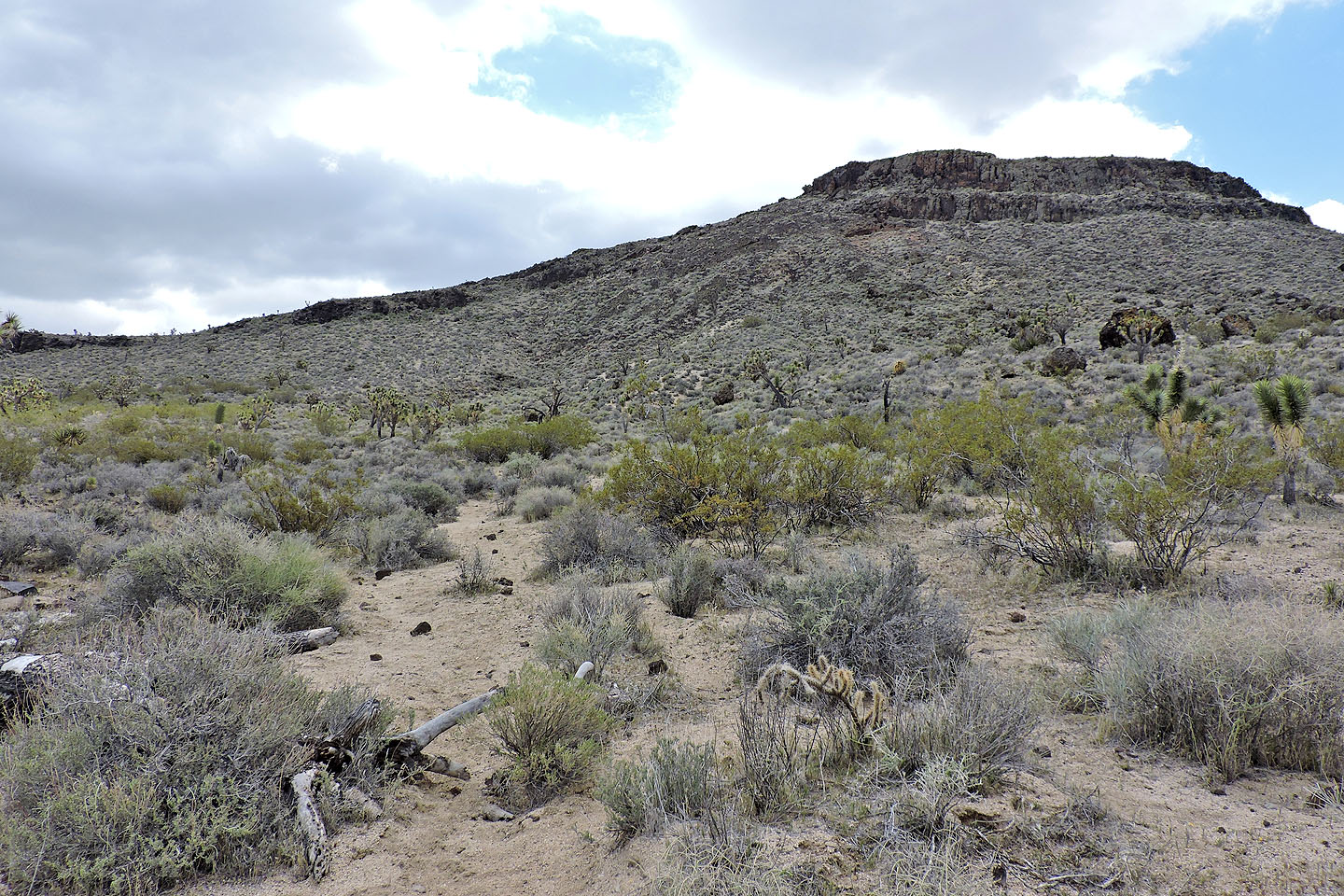 Looking back from the trail at the mountain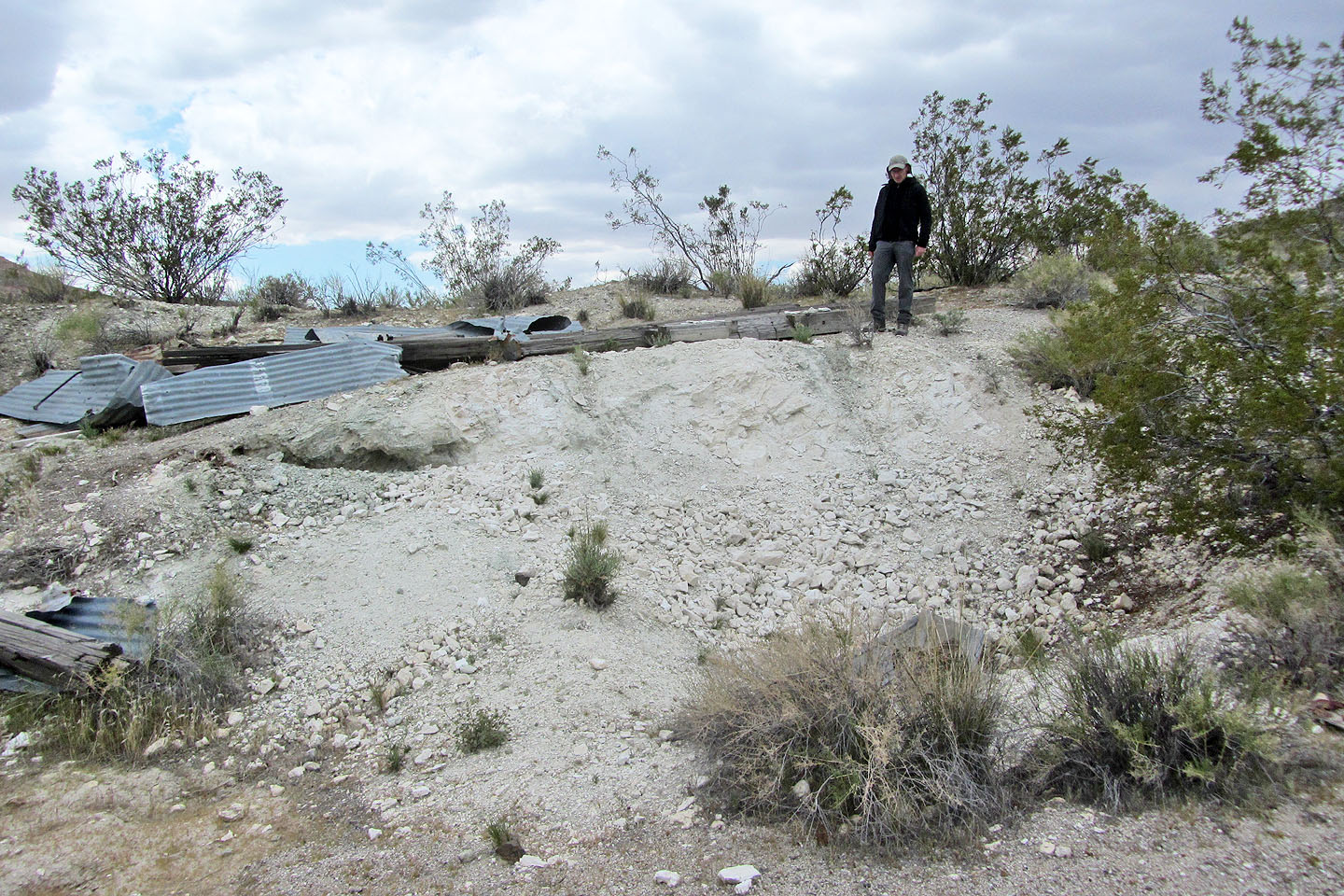 Looking for stones at the Turquoise Mine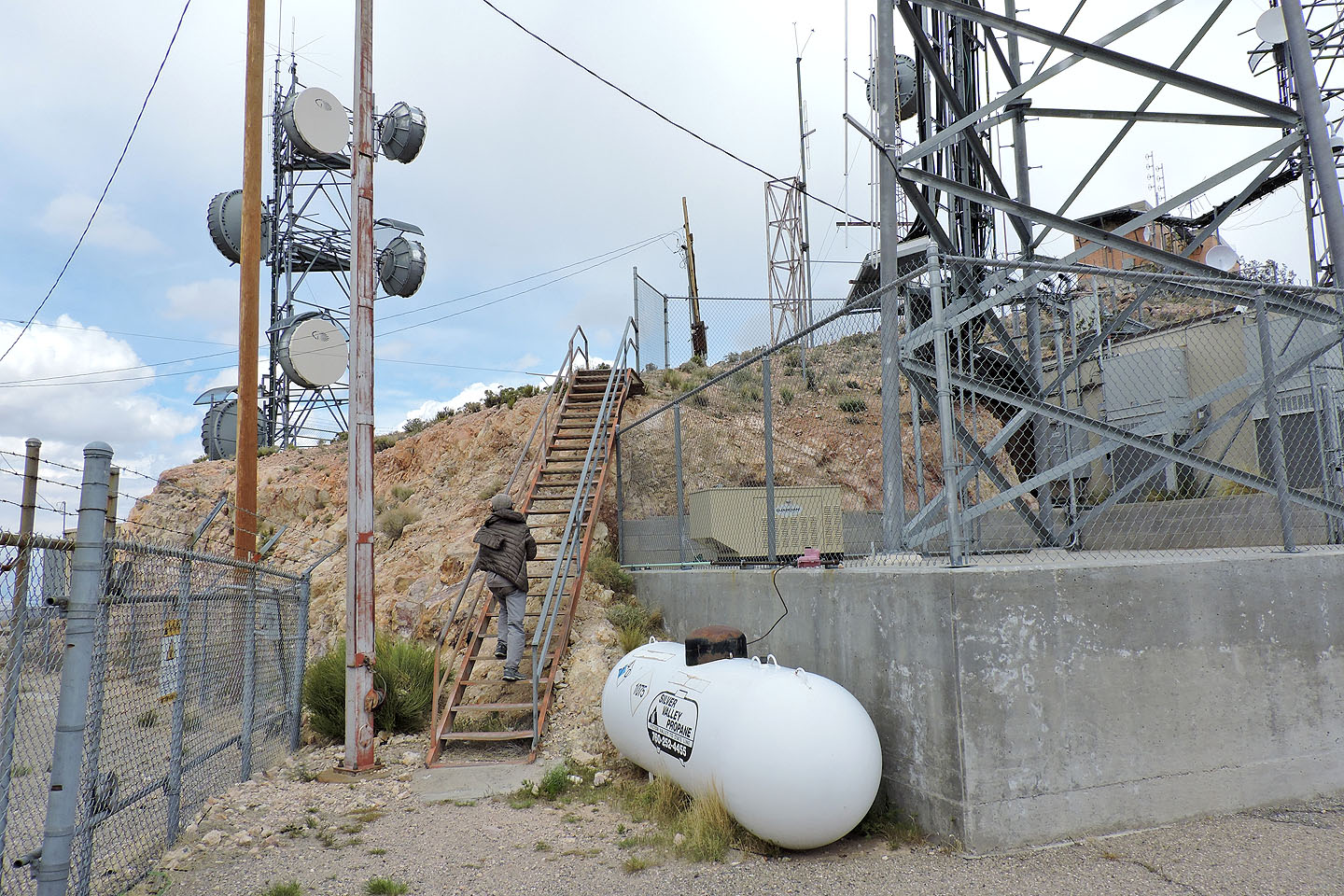 The ascent up Turquoise Mountain begins on stairs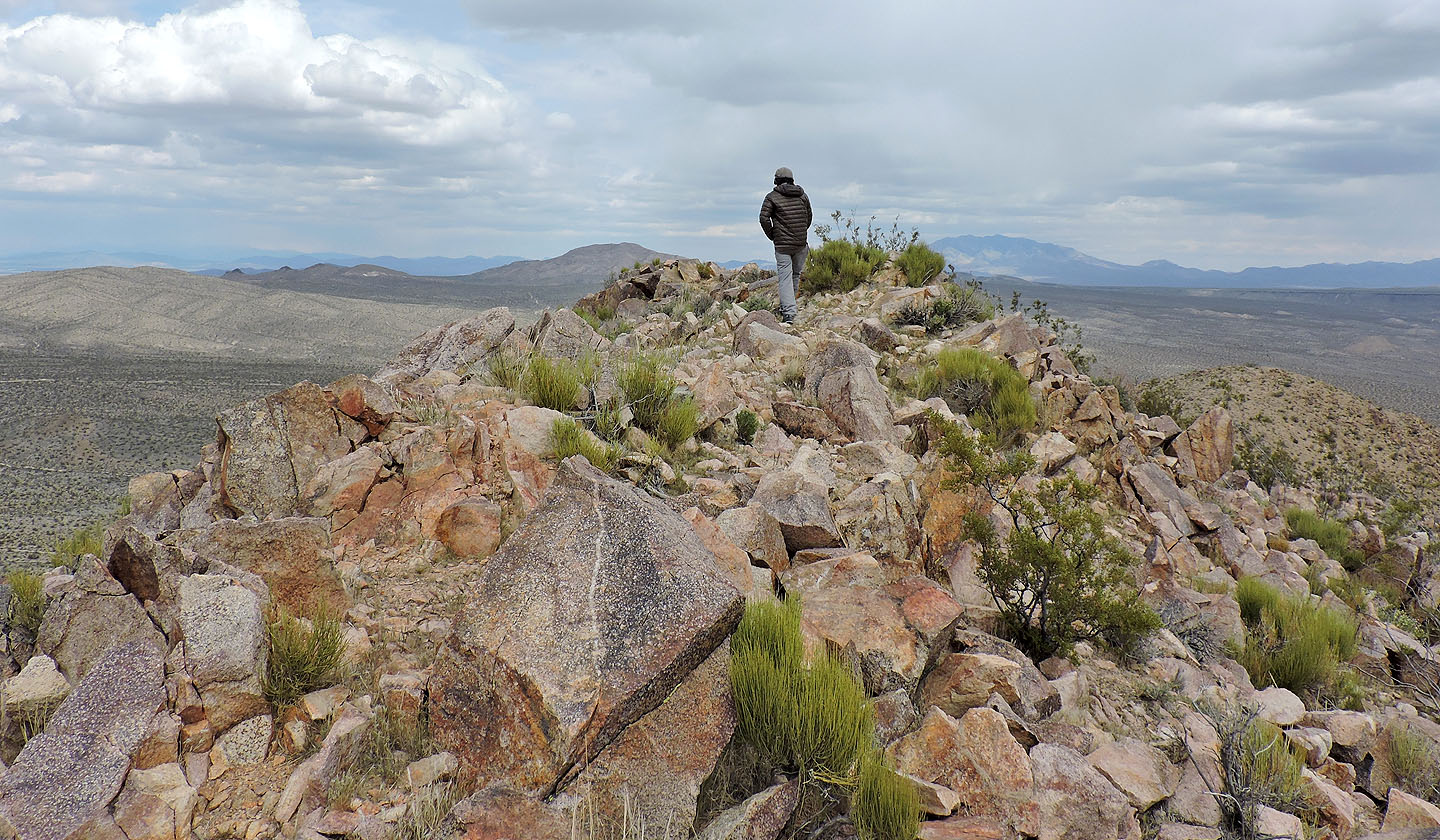 It's a very short climb to the summit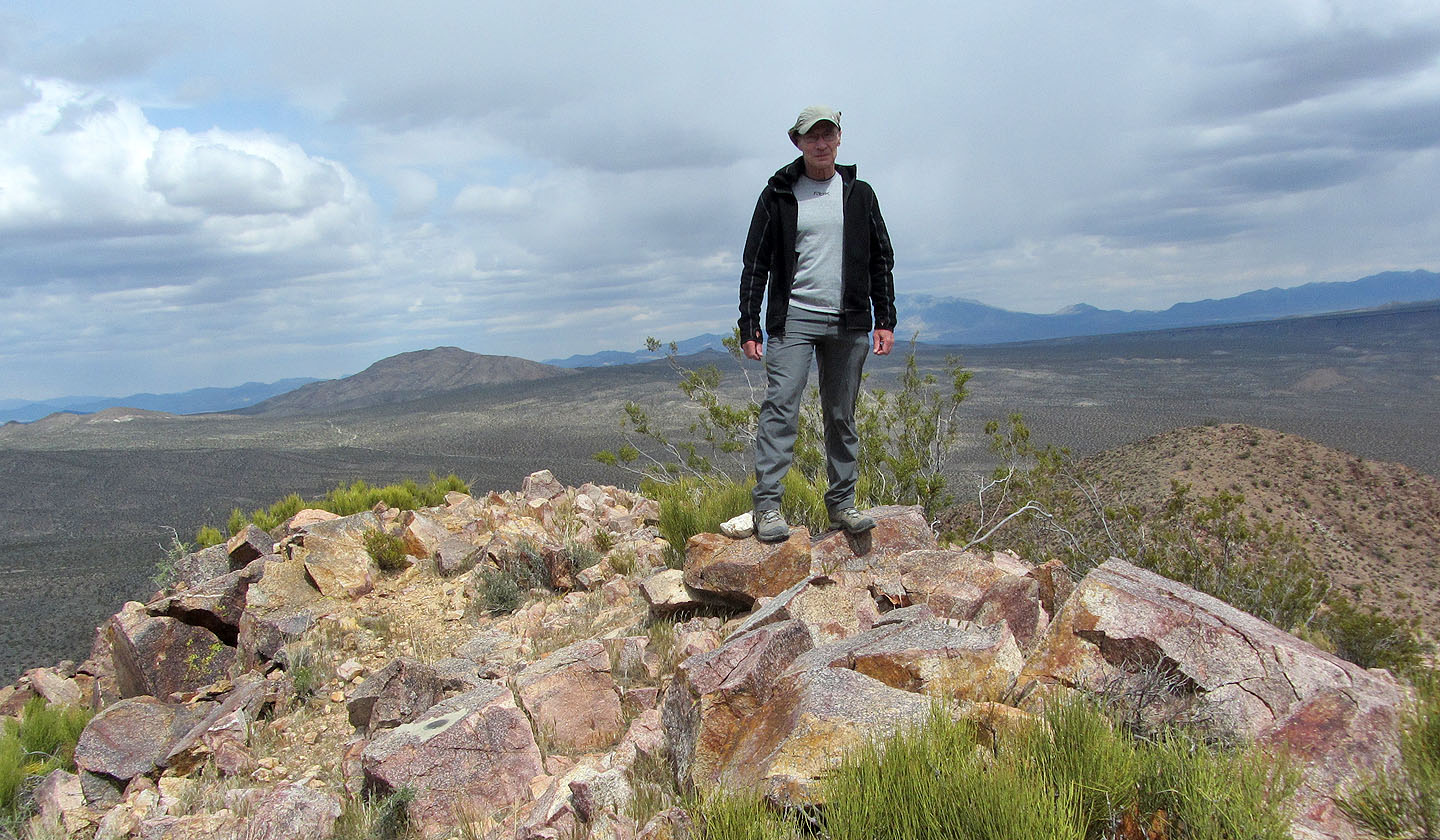 On the summit of Turquoise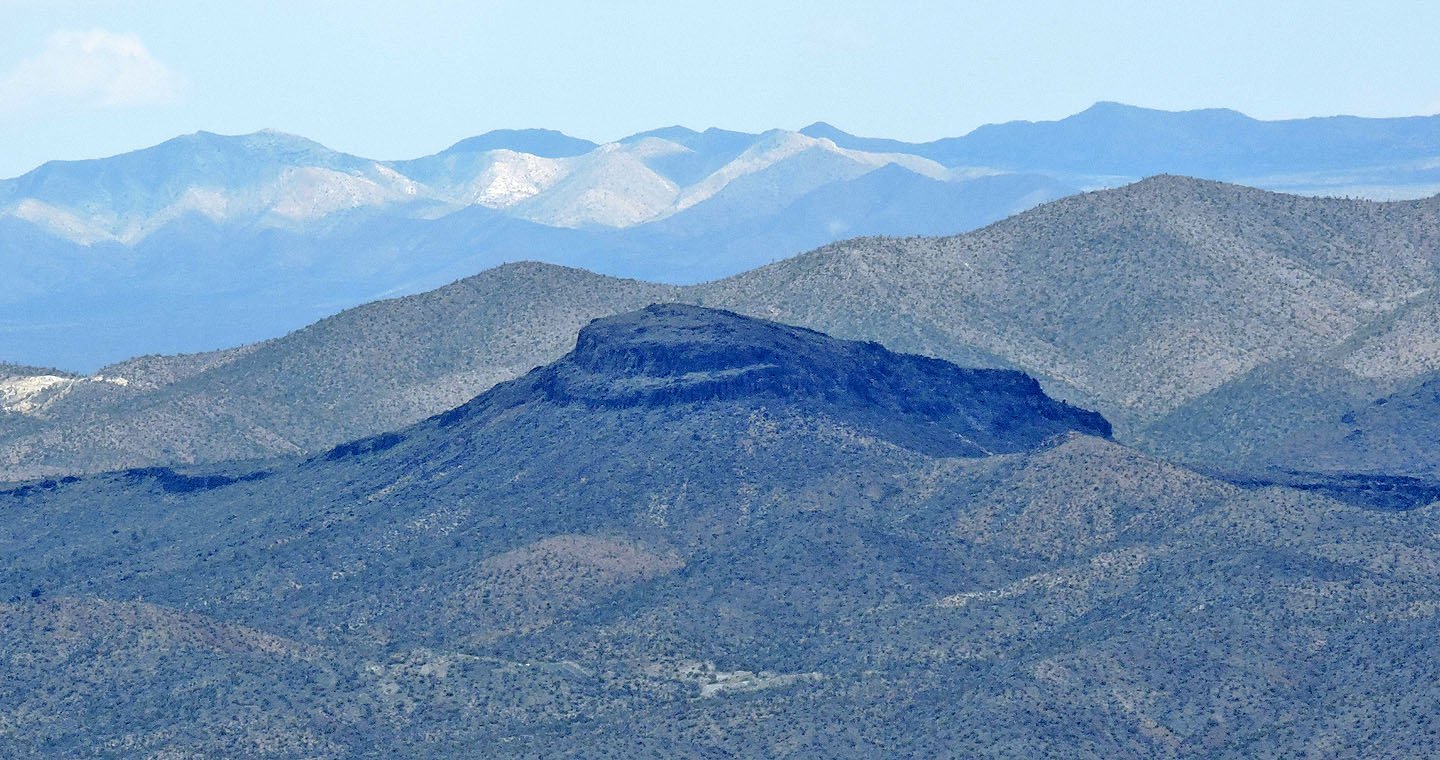 Solomons Knob from Turquoise Mountain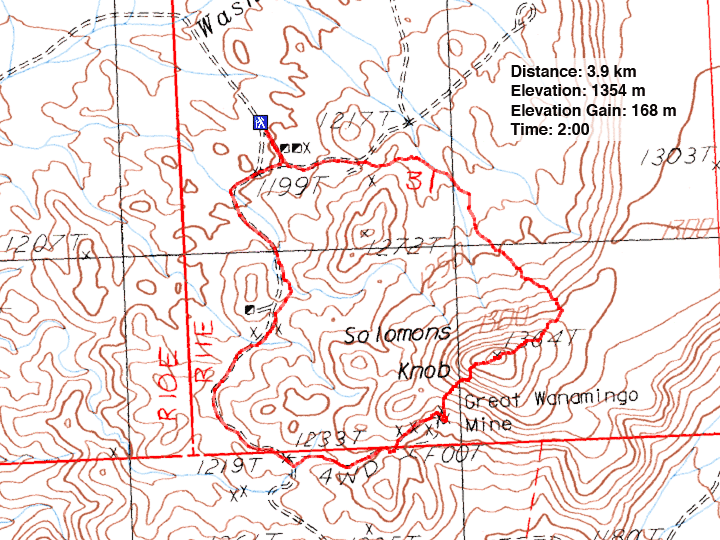 Solomons Knob (2.4 mi, 4442 ft, 551 ft)