bobspirko.ca | Home | Canada Trips | US Trips | Hiking | Snowshoeing | MAP | About

Ryan Mountain
Joshua Tree National Park, California
April 15, 2018
Ryan Mountain is by no means an outstanding peak, but this short hike worked well for us. It looked attractive since we were faced with six hours of driving by the end of the day. Dinah and I drove 4 hours from Las Vegas to our campsite in Cottonwood Springs. Just driving from the north entrance to our campground took an hour. Joshua Tree Park is huge and the roads are slow.
After picking up Shin at the campground, it took us an hour to drive to the trailhead. Ryan Mountain has a good trail, and it attracted a lot of tourists that day. We found no solitude here. We followed the trail as it angled up easy slopes to the summit. But what wasn't easy were the stone steps throughout the route. These took more concentration and effort than a natural path, forcing us into an uncomfortable stride. We hated them. However, we did appreciate the fine desert scenery along the way.
On the summit sits an enormous pile of rocks, a supersize cairn. Several people milled about on top, so I couldn't take a summit panorama. We moved down the ridge a short distance to a point nearly as high. After taking photos, we returned down the trail. It was a quick trip but a good introduction to what to expect in Joshua Tree Park: small peaks amid striking granite rock.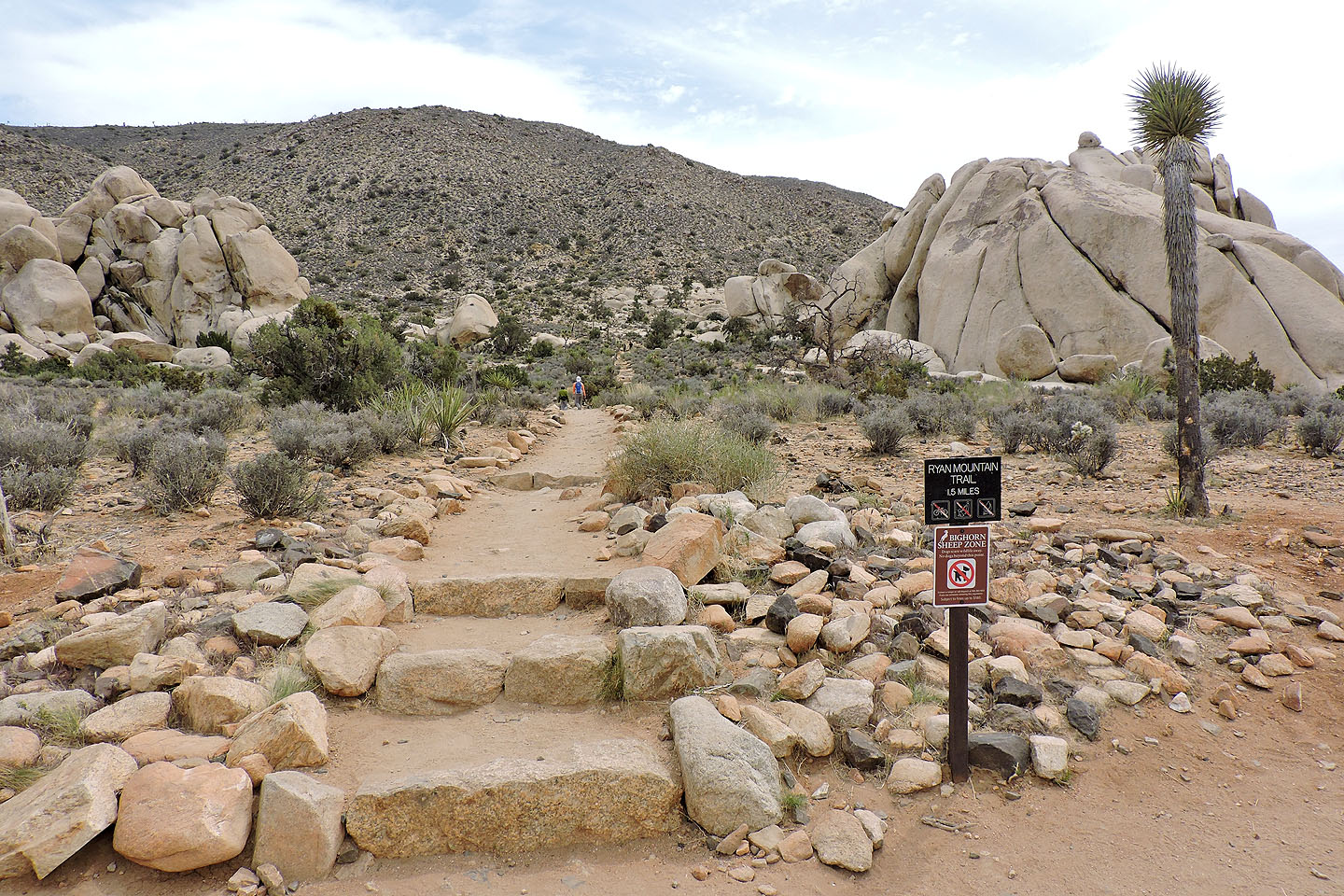 The trailhead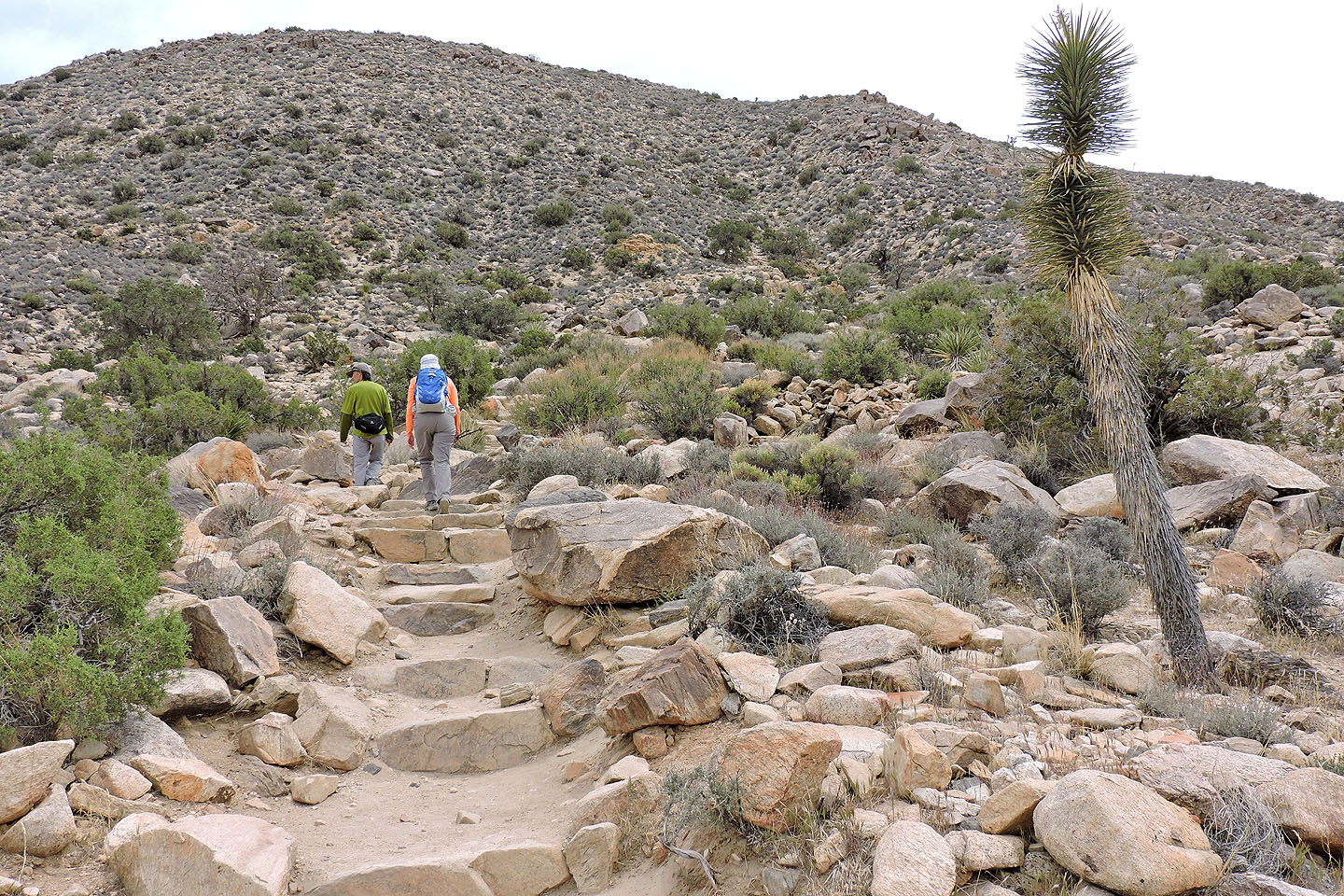 Stone steps appear throughout the trail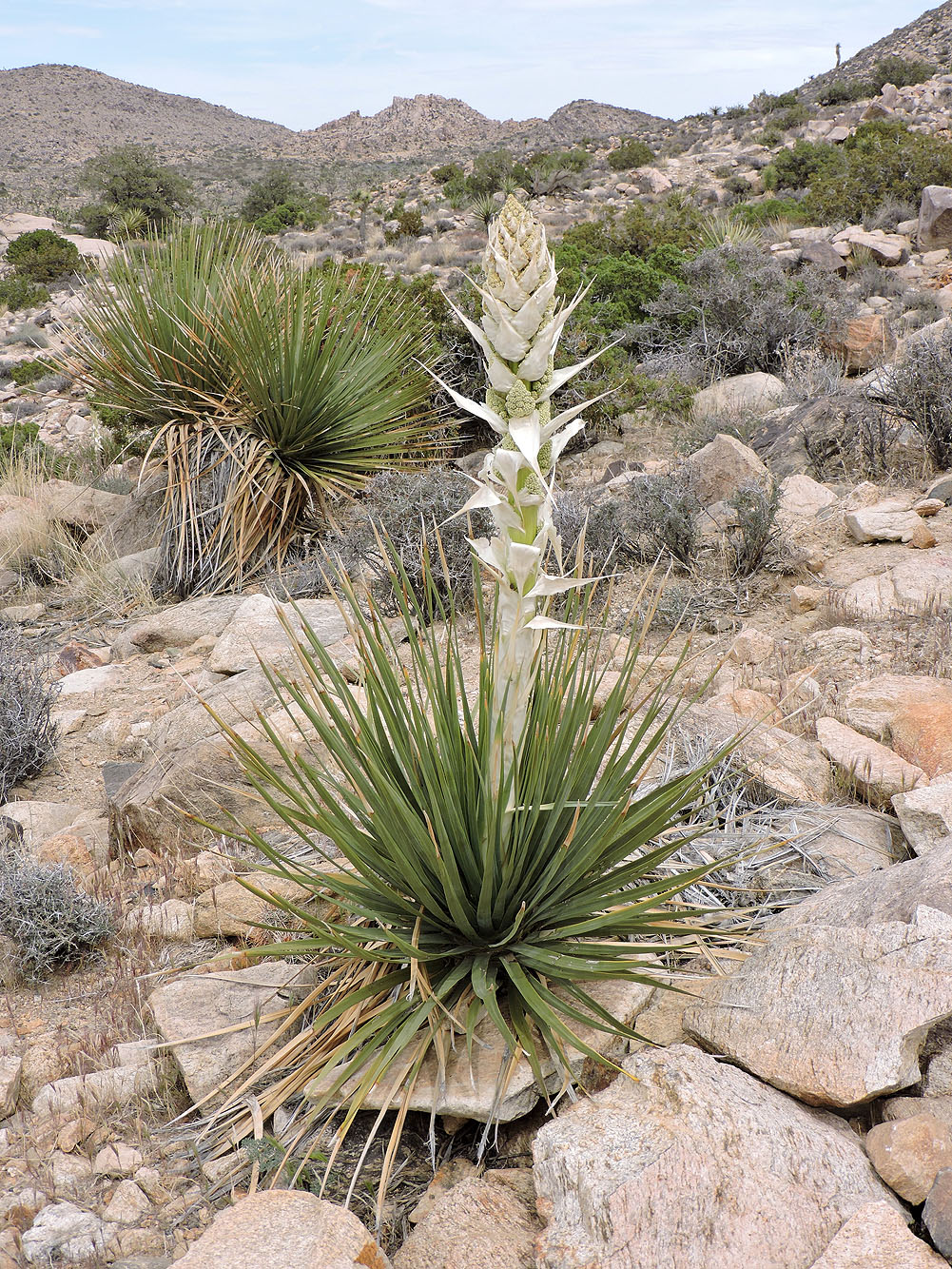 This yucca will soon blossom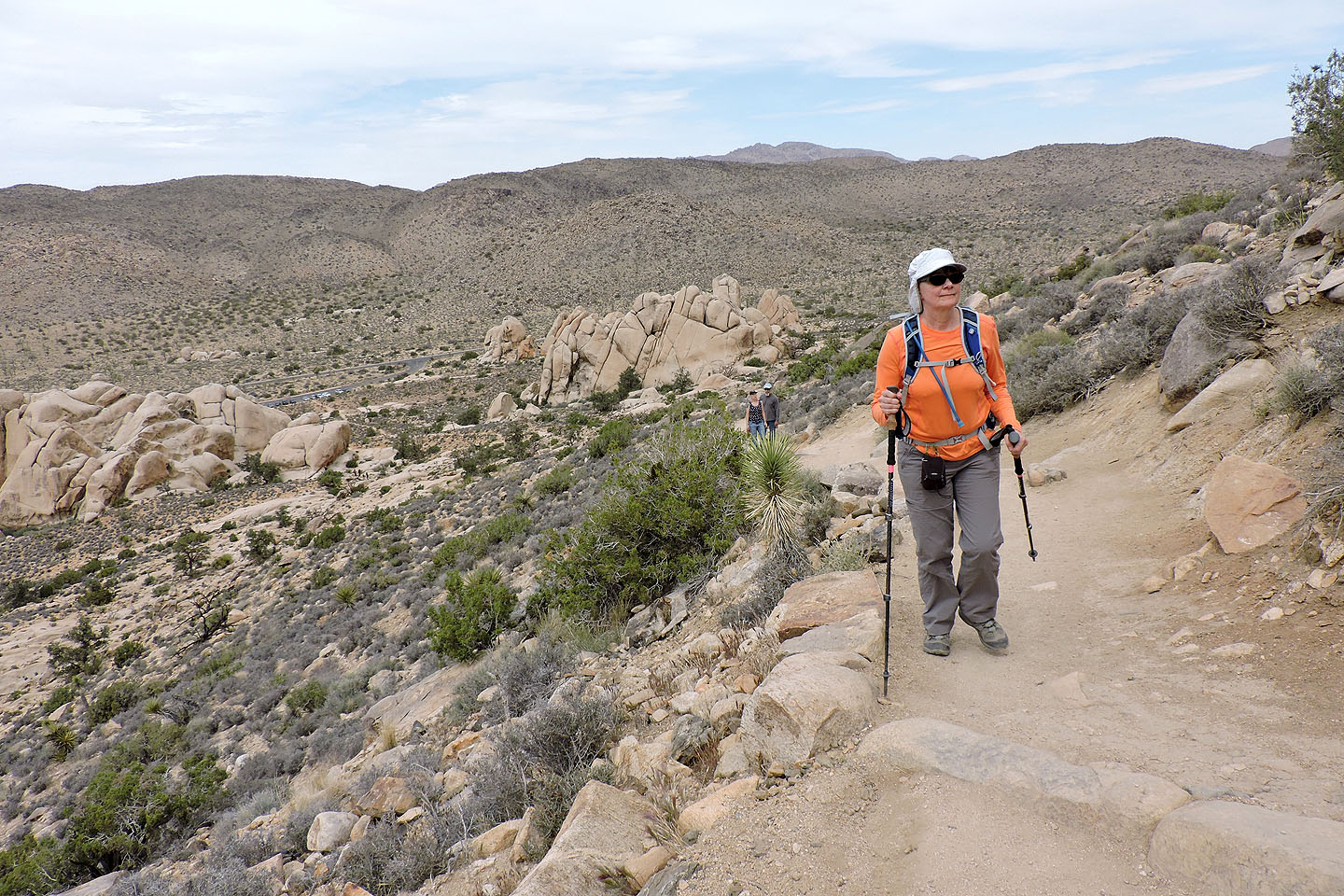 Looking back at the trailhead (left)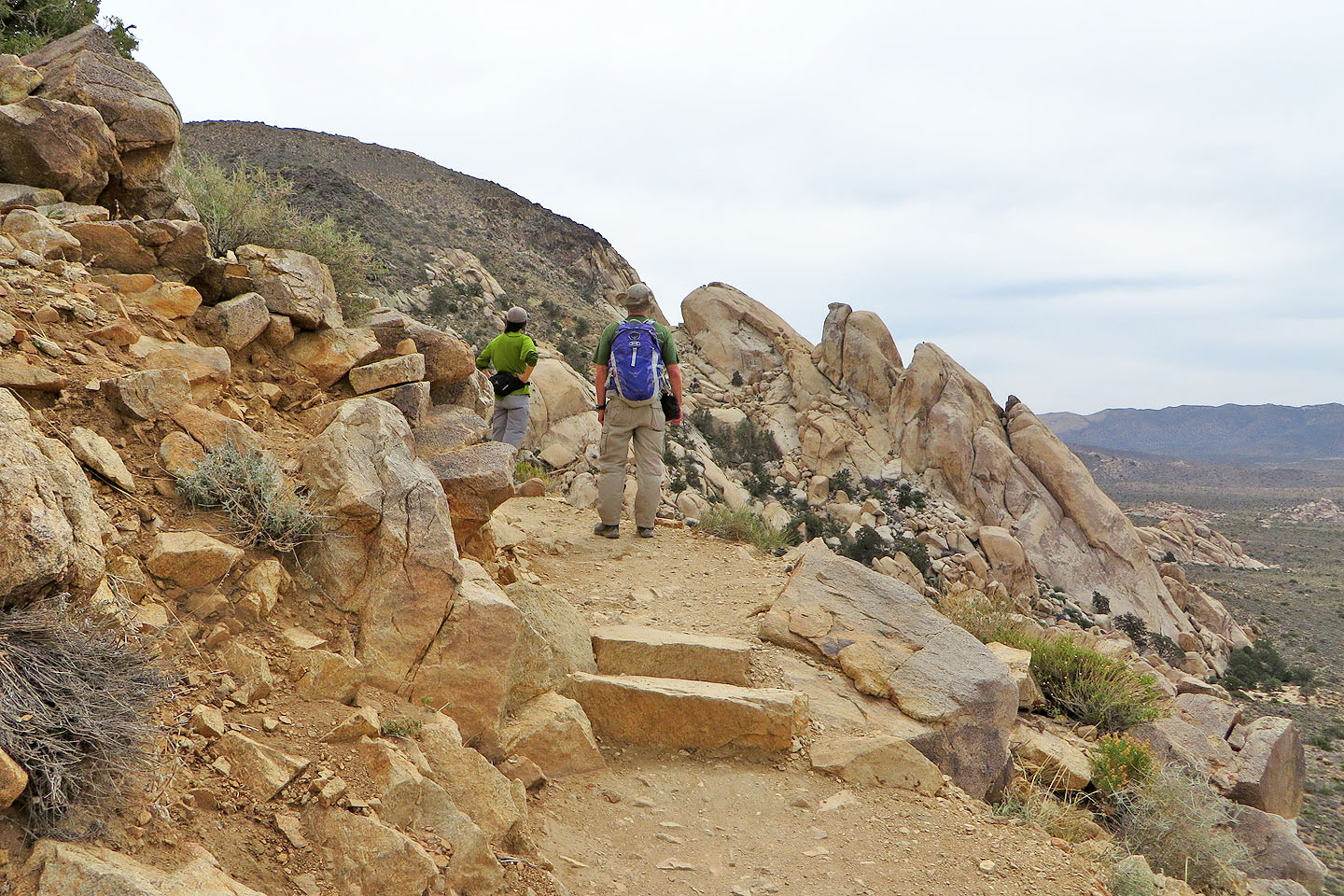 We stopped to watch a climber on the rocks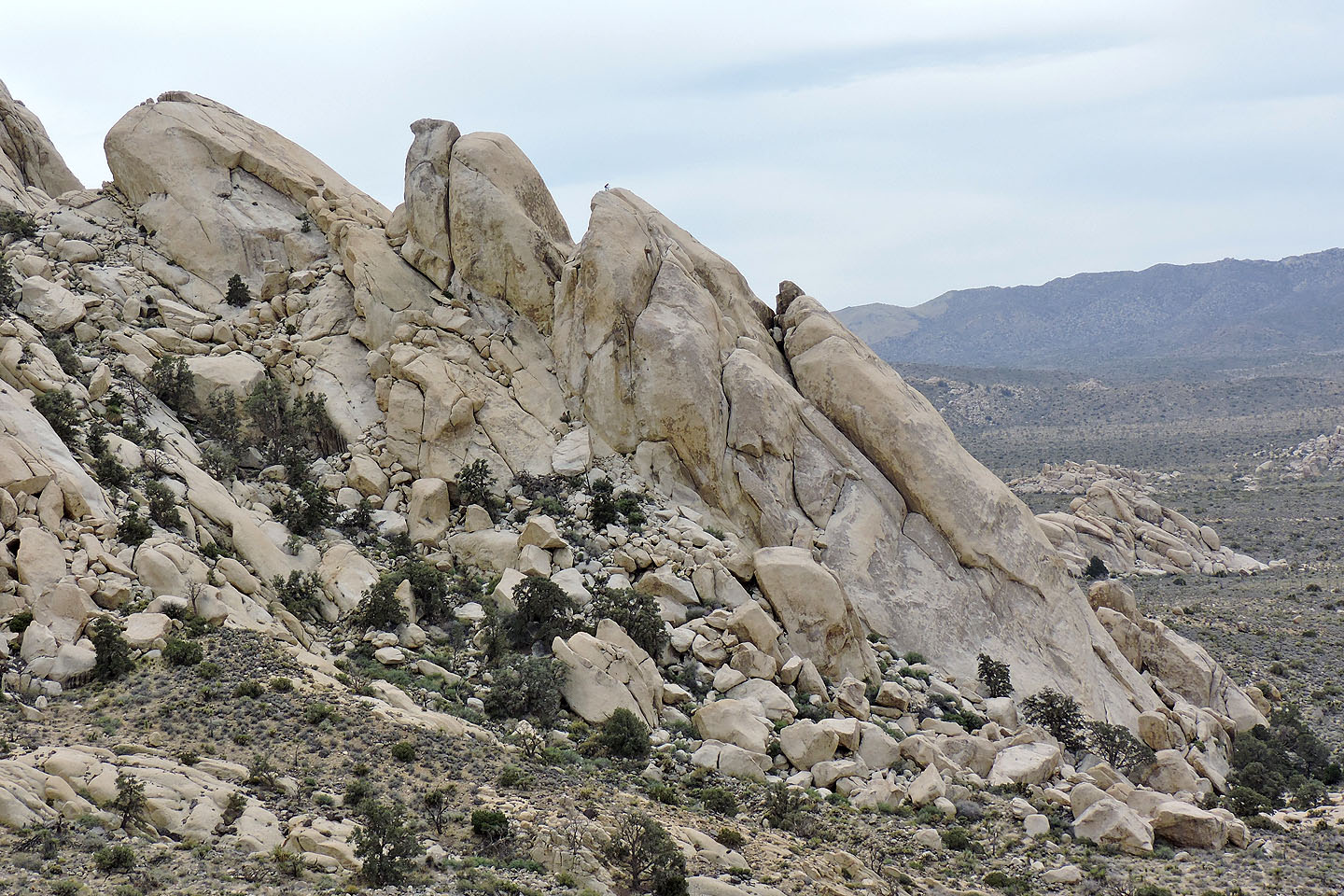 The climber is the speck on top of the third rock from the left (mouse over for a close-up)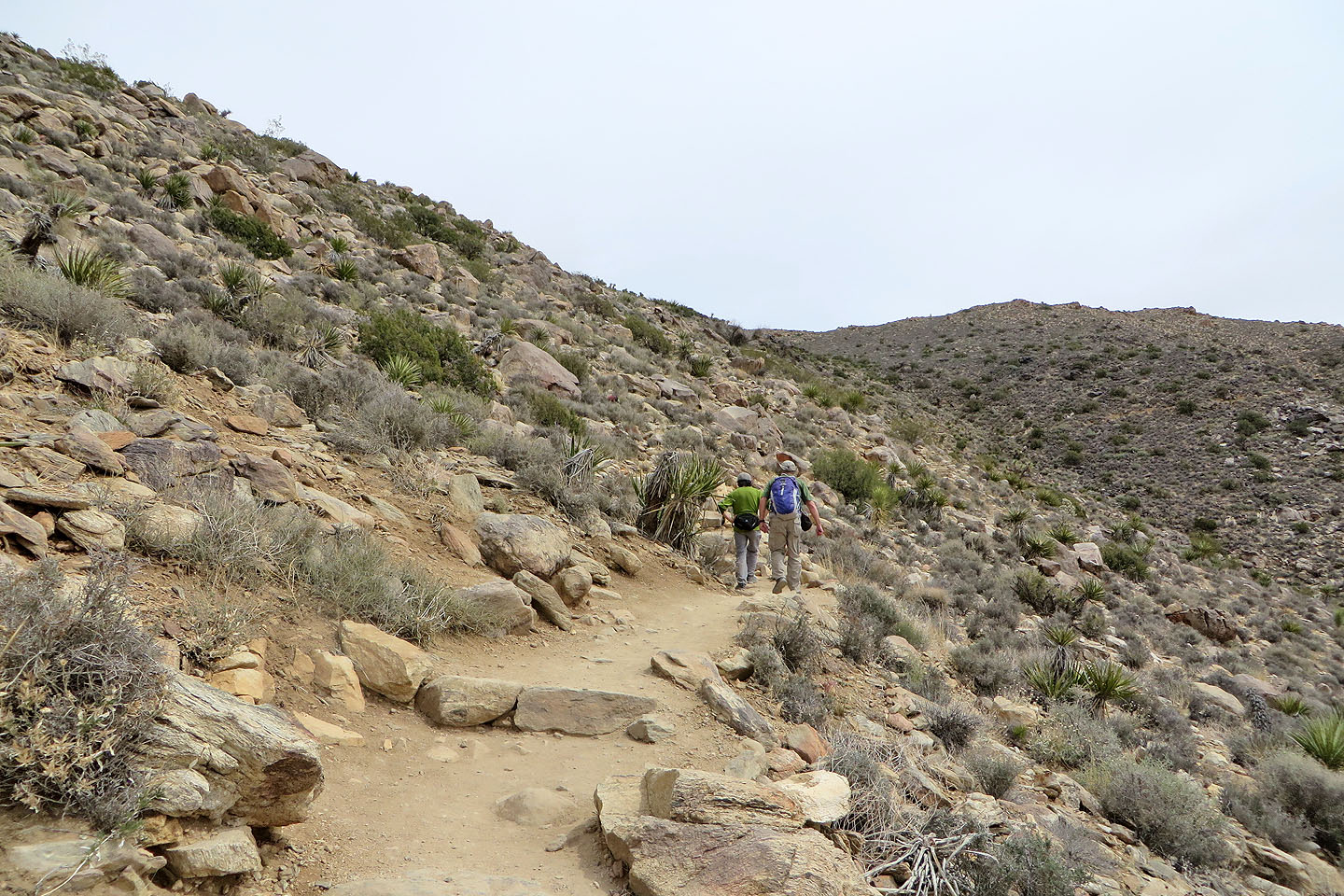 The summit ridge appears ahead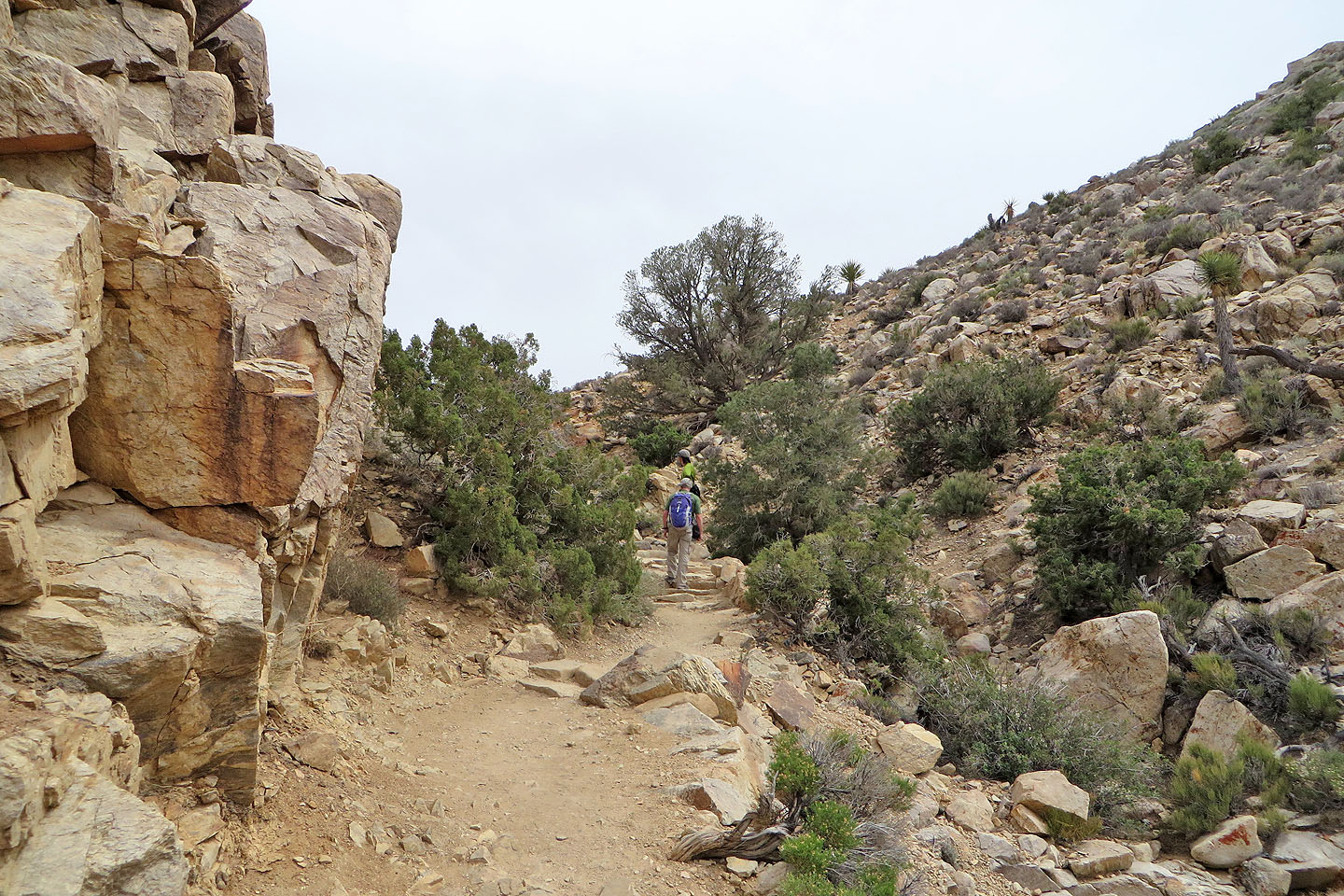 The trail turns right to ascend the slope ahead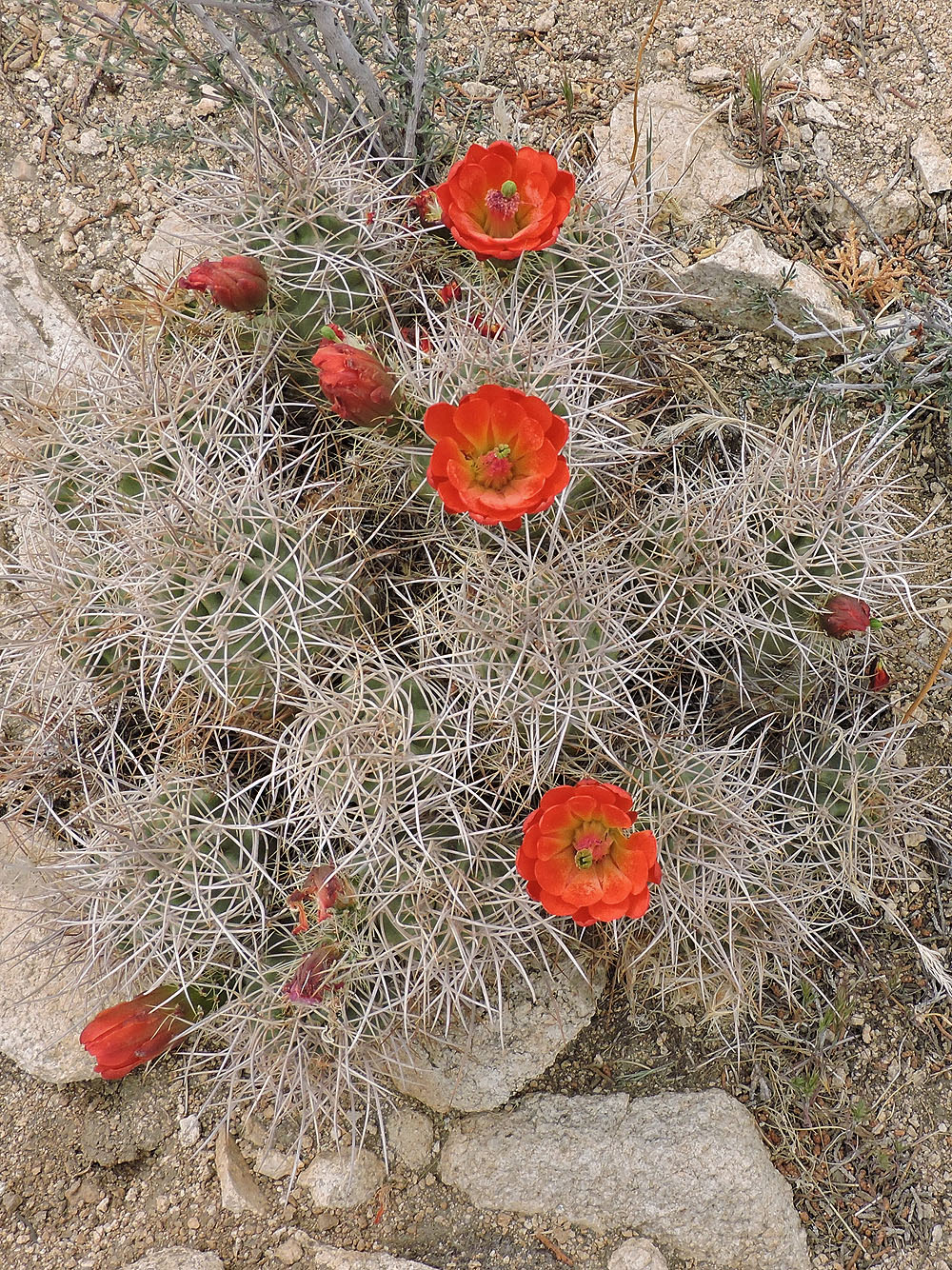 Mohave kingcup cactus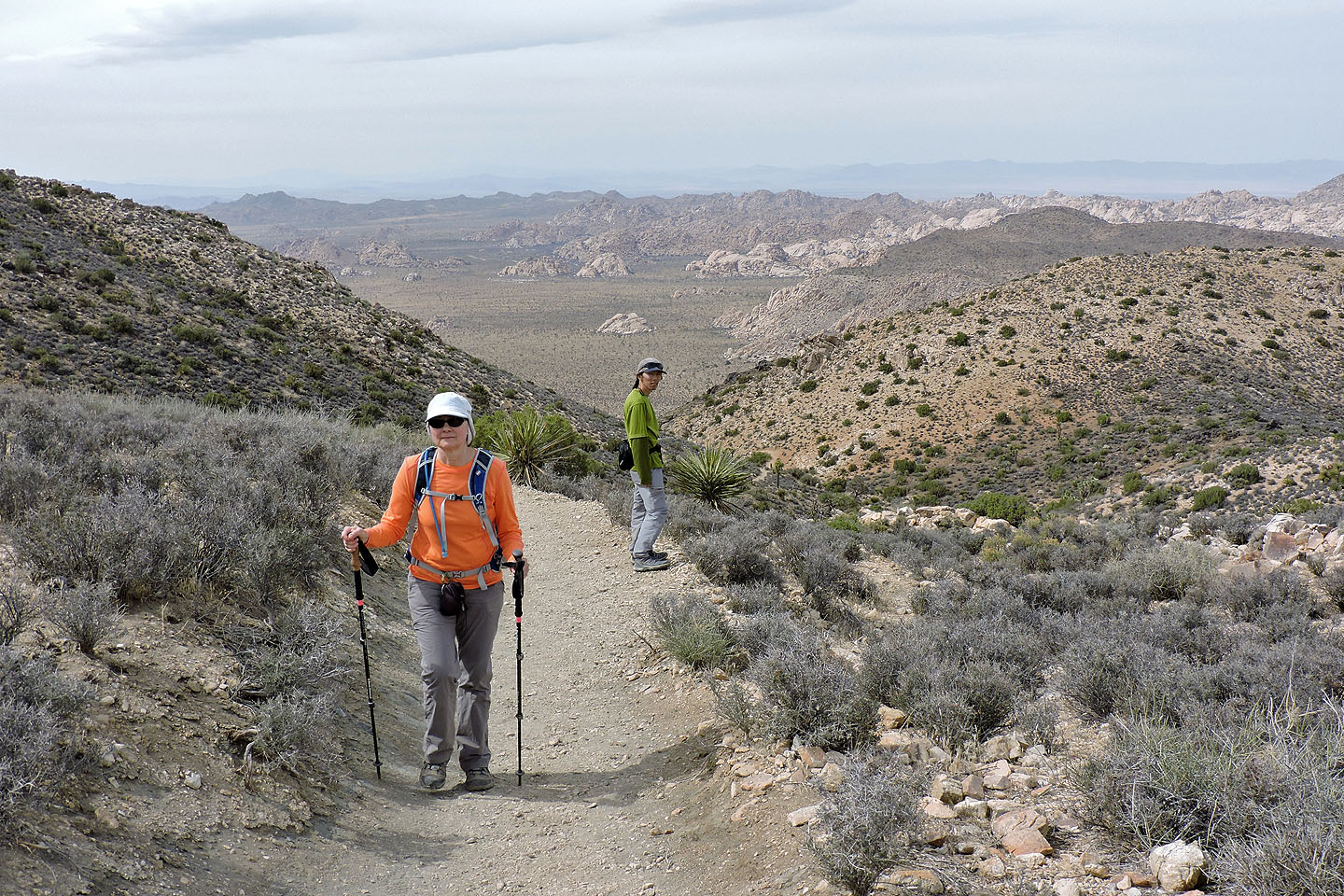 Behind is a valley full of white rocks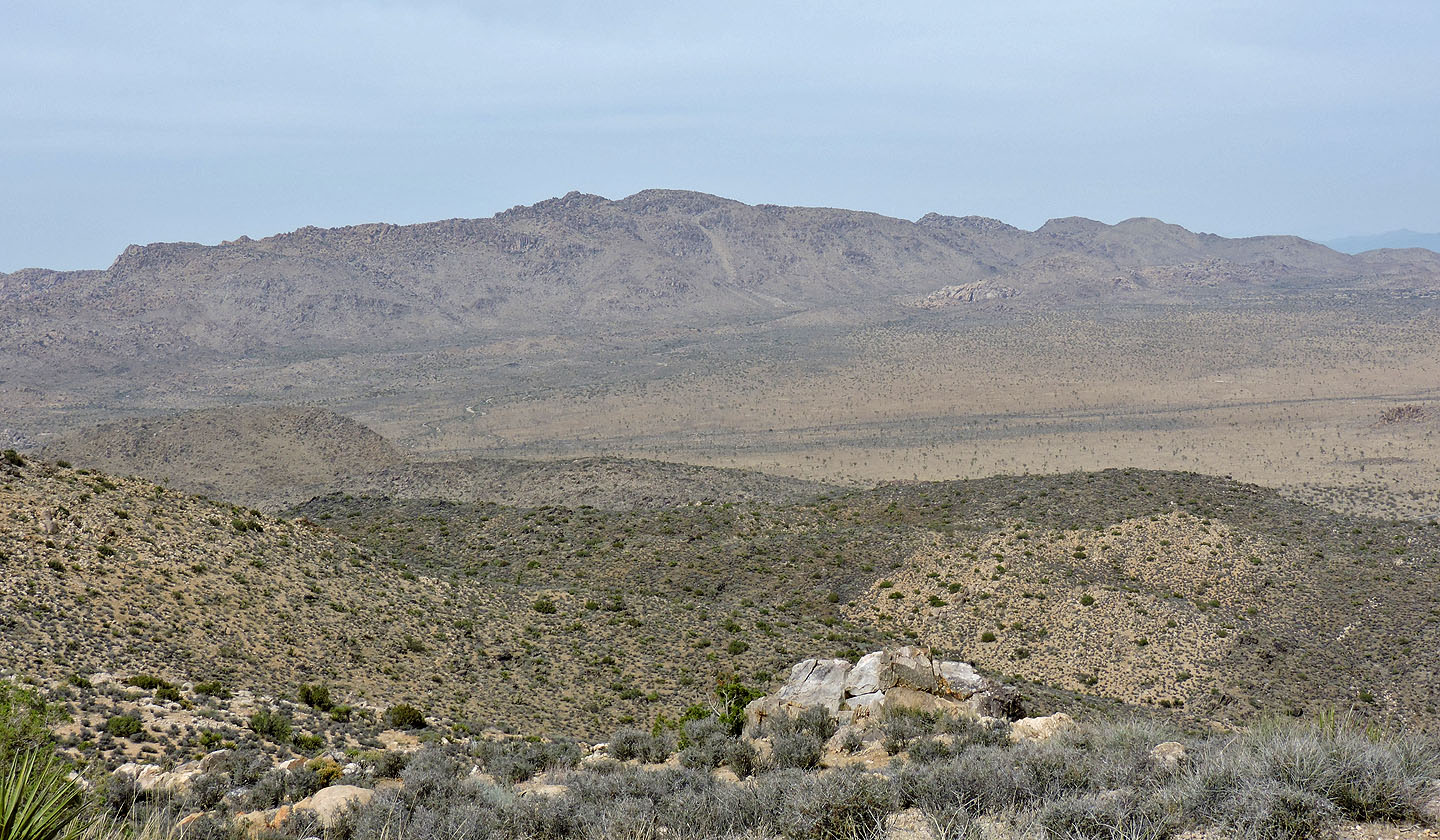 Queen Mountain, the second highest peak in Joshua Tree Park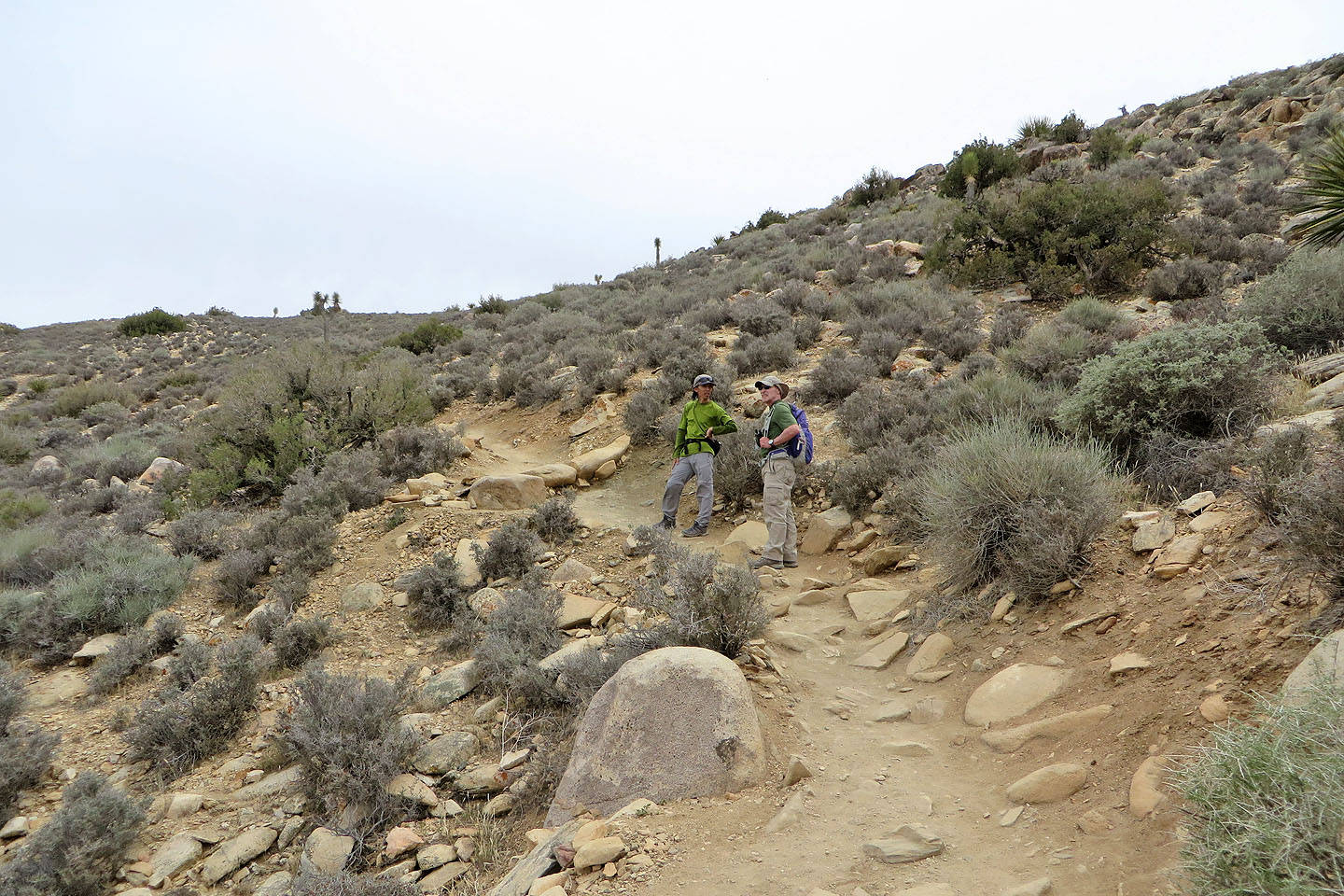 The trail continues to the summit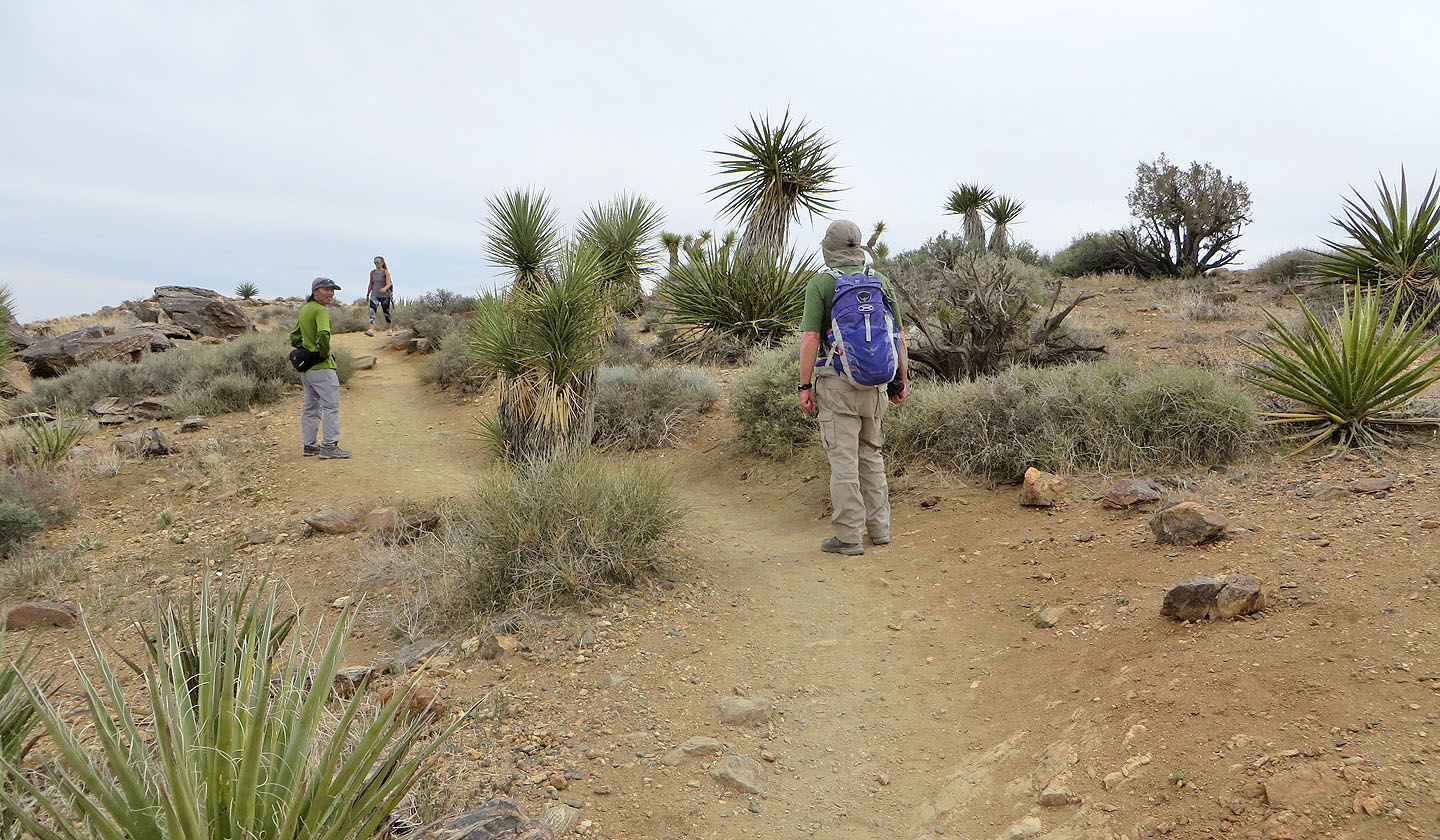 Lots of yuccas on the summit ridge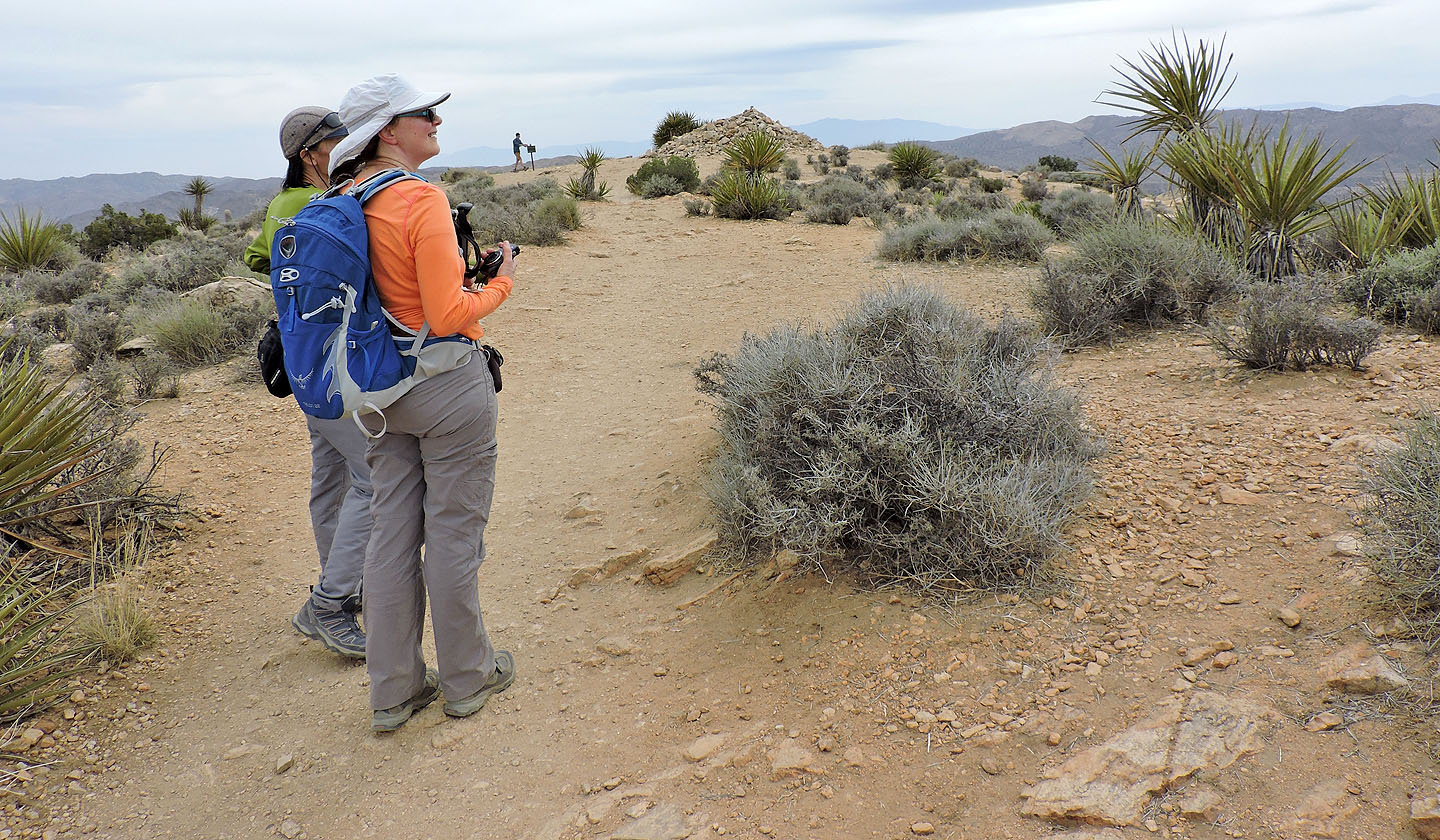 The summit is crowned by a massive cairn, the largest I've seen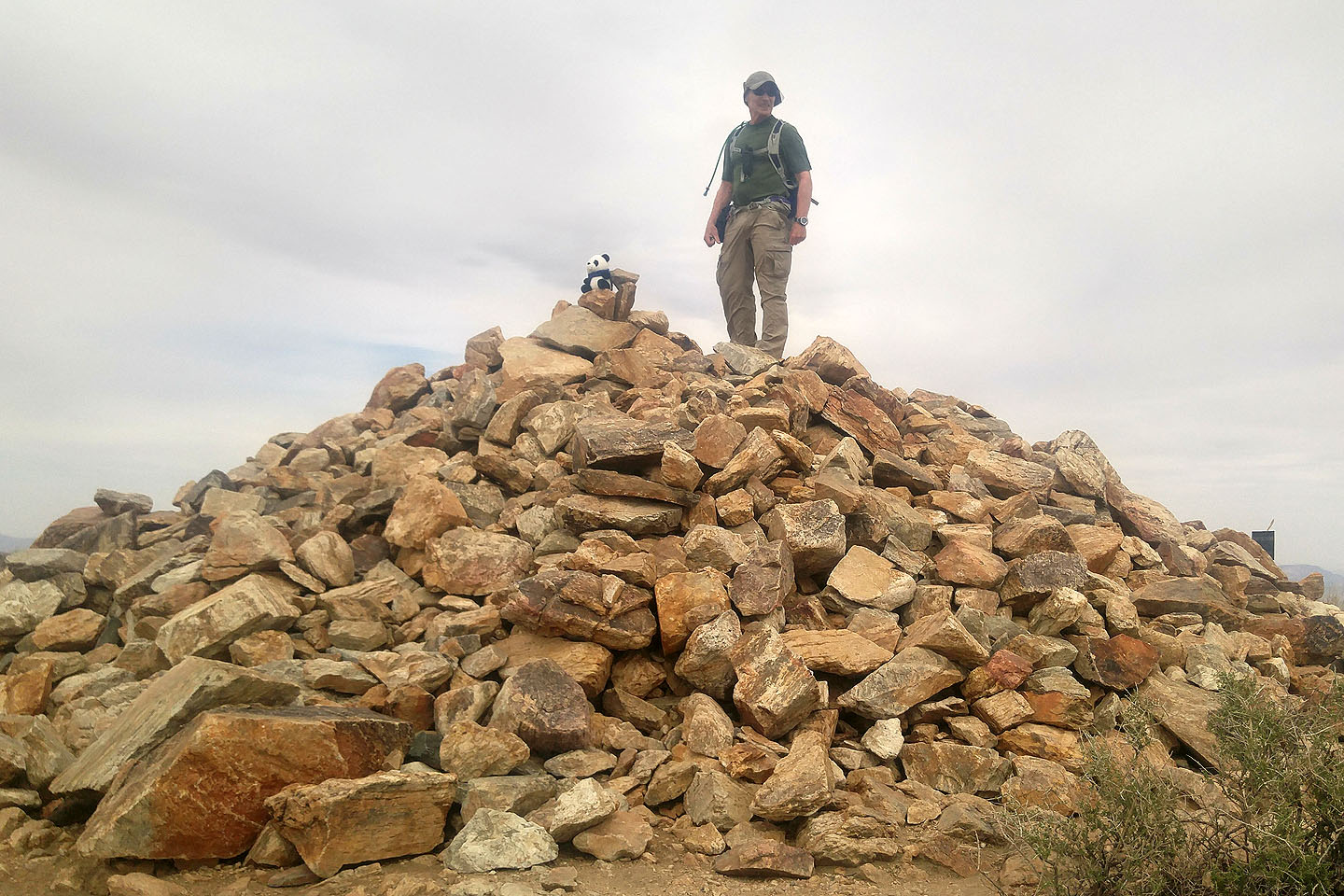 Standing on the summit of Ryan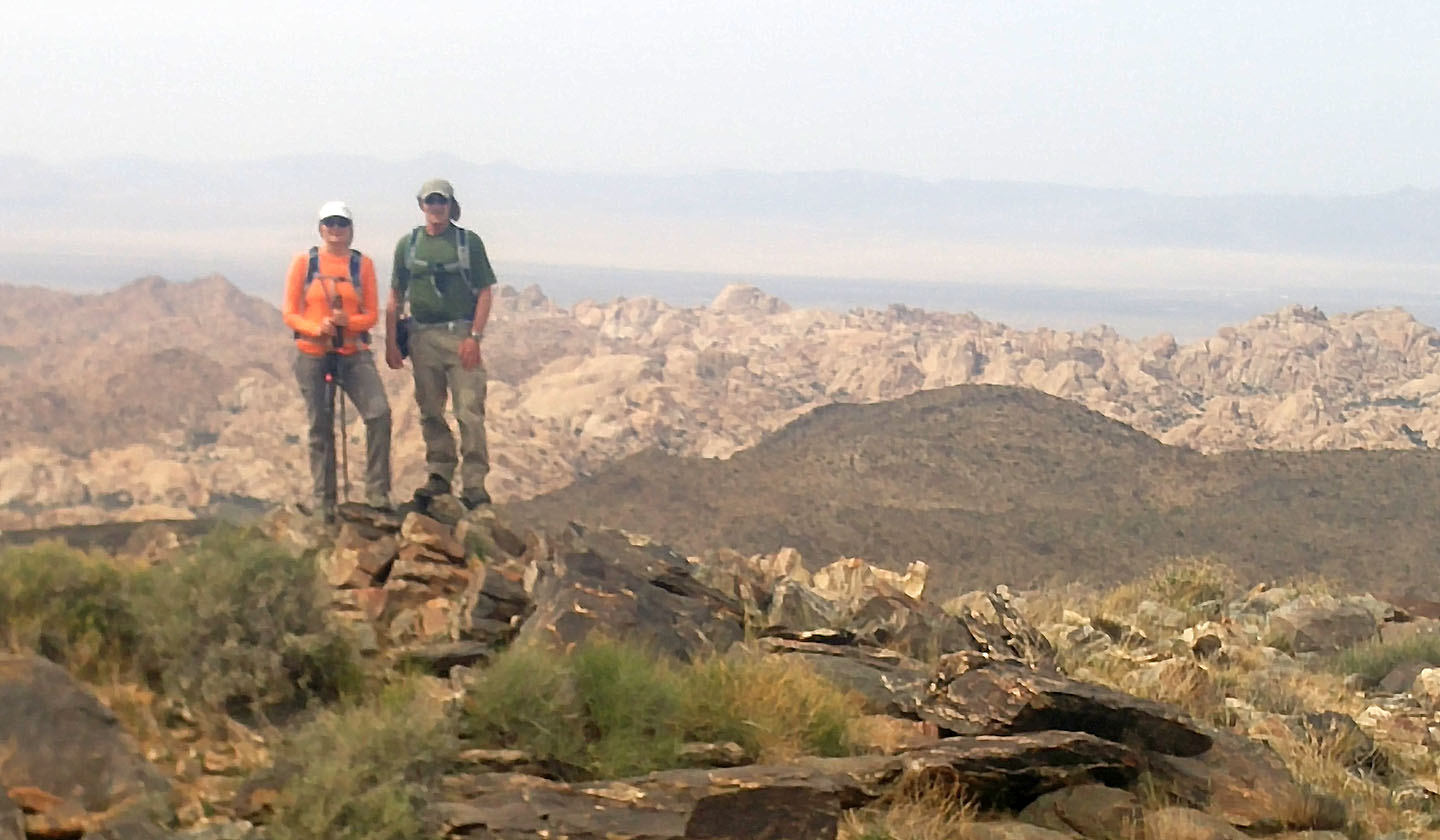 Dinah and I pose on Ryan Mountain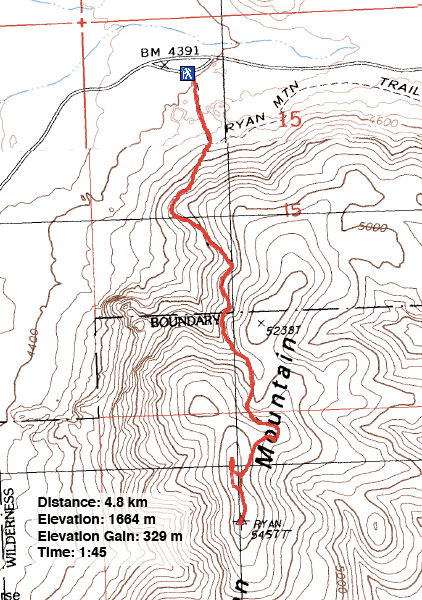 Indian Cove and Keys View Topos (3.0 mi, 5459 ft, 1079 ft)