bobspirko.ca | Home | Canada Trips | US Trips | Hiking | Snowshoeing | MAP | About

Kessler Peak
Mojave Desert, California
January 23, 2014
Distance: 5.0 km (3.1 mi)
Cumulative Elevation Gain: 355 m (1165 ft)
Dinah and I first saw Kessler Peak when we climbed Teutonia Peak four years ago. Small as it is, Kessler was impossible to miss as it towers above nearby Teutonia. They share the same trailhead but Kessler lies on the other side of Cima Road. Over a kilometre of desert flats separates the mountain and the road, but a third of that distance is easily covered. A dirt road, possibly smooth enough for a sedan, pushes through the mesquite and Joshua trees to a pile of boulders that look remarkably like a hand, fingers thrust into the sky. Beyond the boulders, there's no trail and vegetation spreads so dense that we often found it easier to step over bushes than go around them.
There appeared several ways to gain the ridge, but we aimed for a half-hidden wash on Kessler's west slopes. We were attracted to the wash's gentle grade and the prospect of good desert scenery. Nor were we disappointed. And we were rewarded by a sighting of a huge rock squirrel – the first one we've ever seen – although it was too quick for my camera.
After gaining the ridge, the route to the summit appeared straightforward. Indeed, we found a few cairns along the way, as if it were possible to lose your way. Not very likely. We hiked to a pile of rocks marking the summit.
Being the high point of the Ivanpah Mountains, Kessler commands a sweeping view of the surrounding landscape. Major peaks appeared well in the distance, isolated by expansive desert flats. The summit view wasn't outstanding for a desert peak, but it was rewarding enough for our modest effort.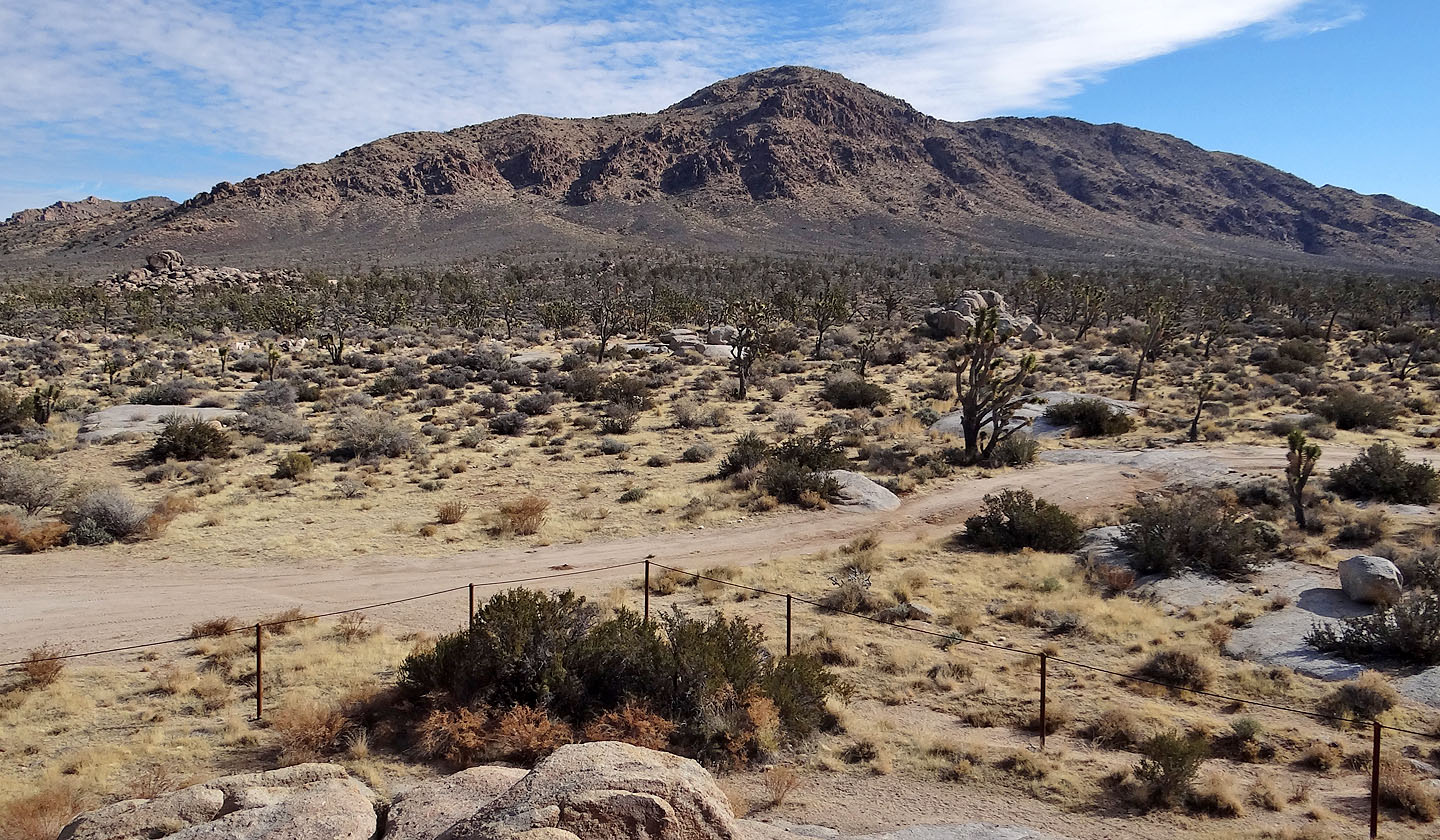 A dirt road heads to Kessler Peak before ending at the boulder pile on the left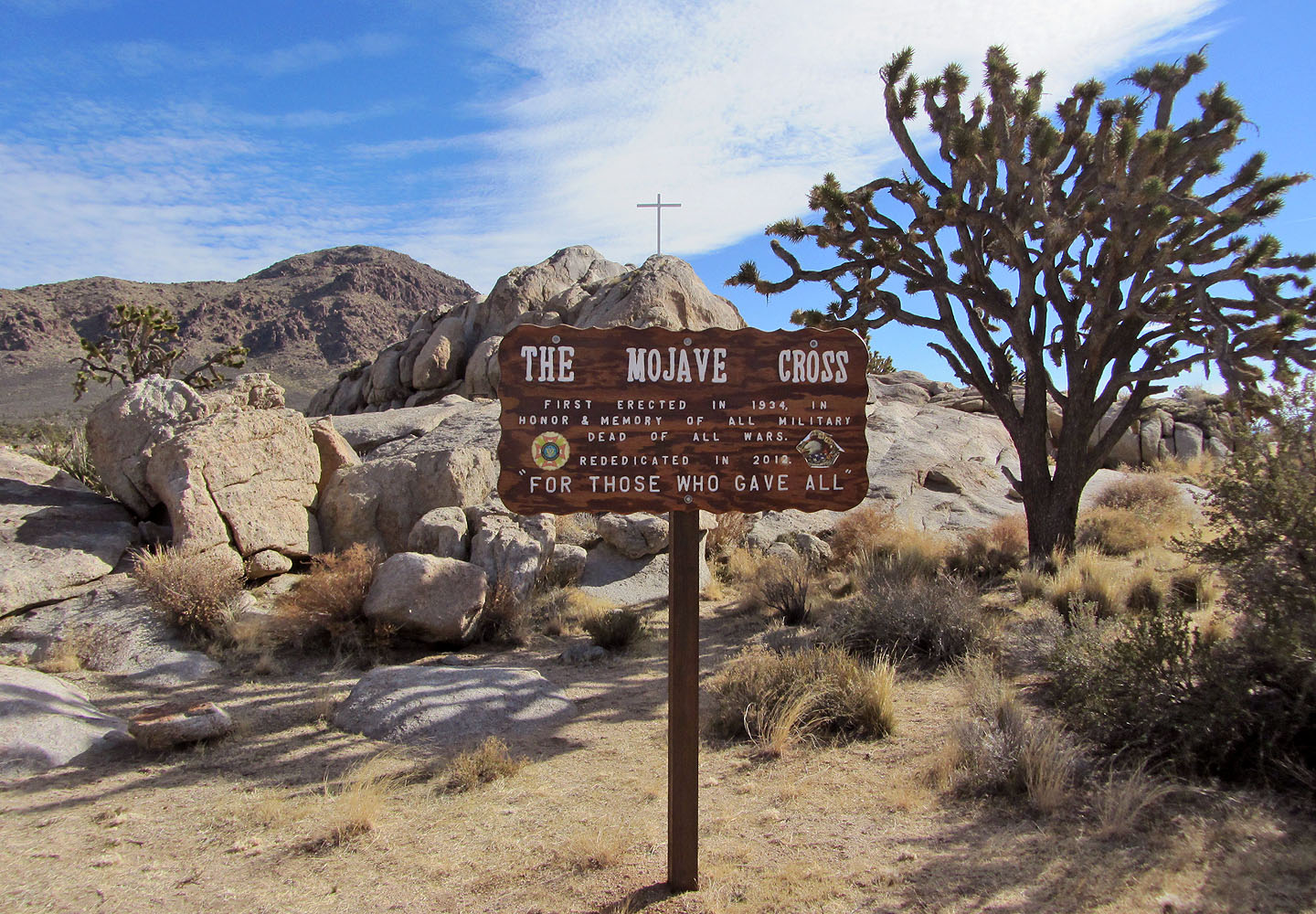 Memorial at the trailhead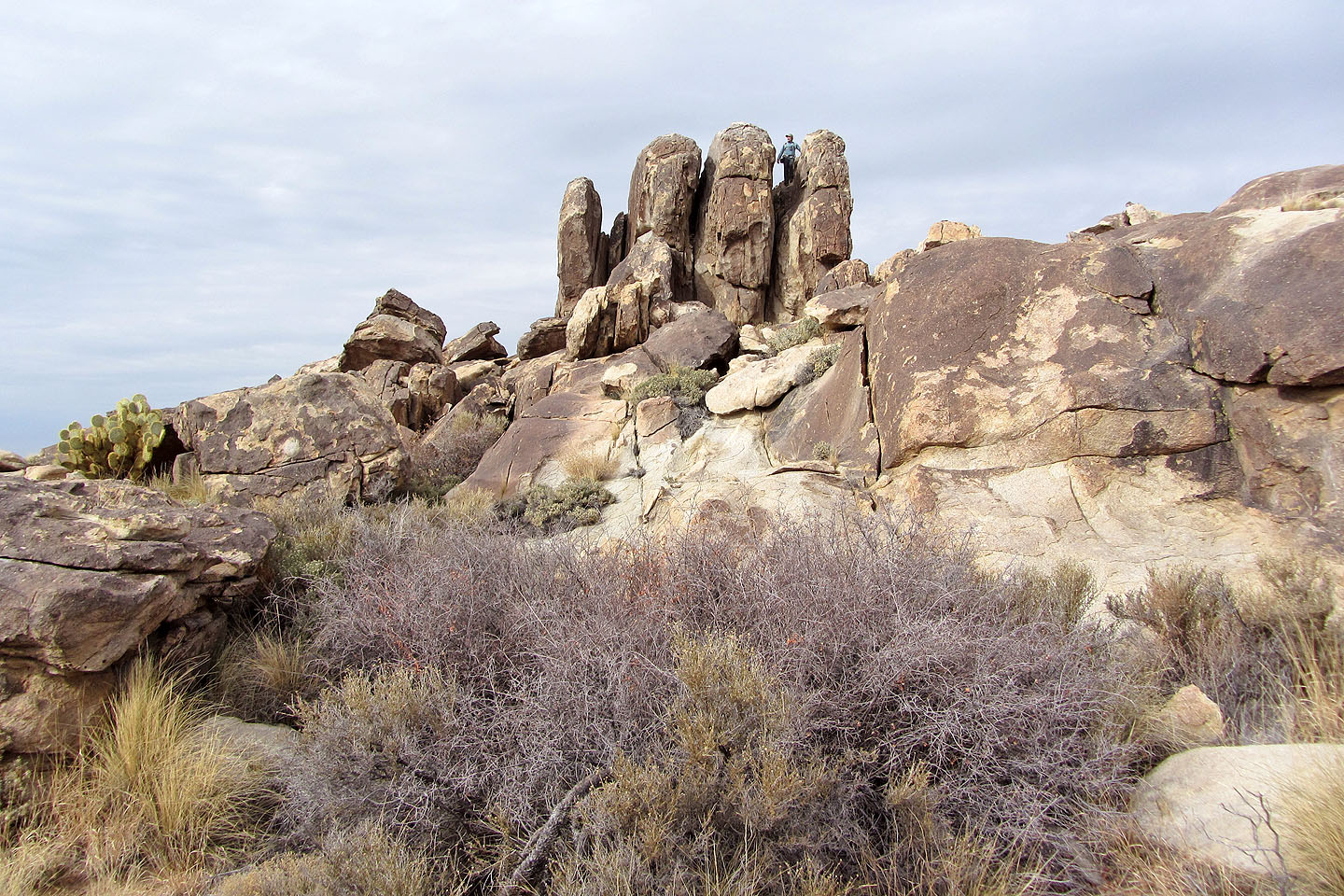 Fingers appear to rise from a pile of boulders (mouse over for a close-up)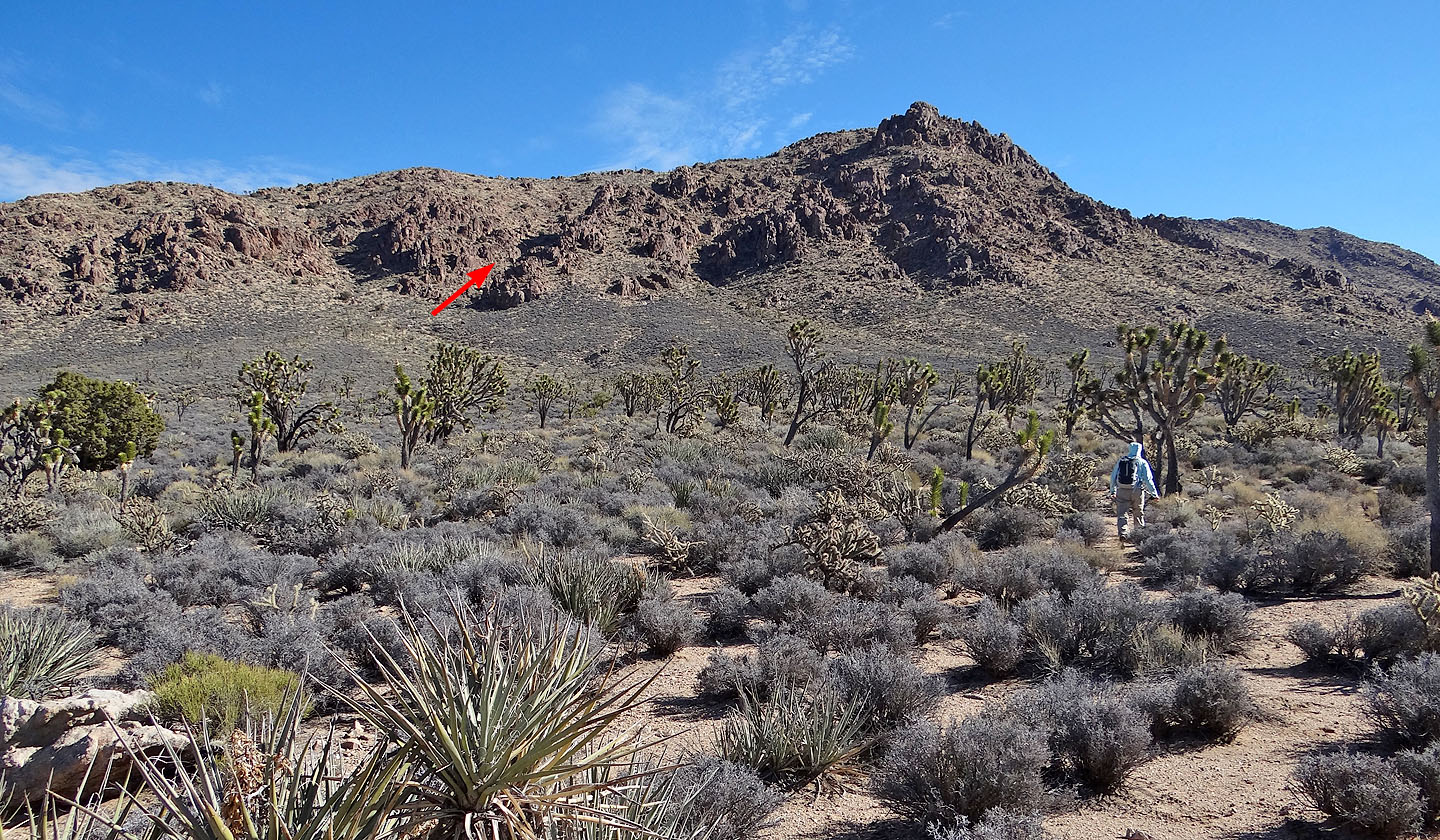 We saw a few possible places to start our ascent, but we chose an easy-angled wash

Looking back at Teutonia Peak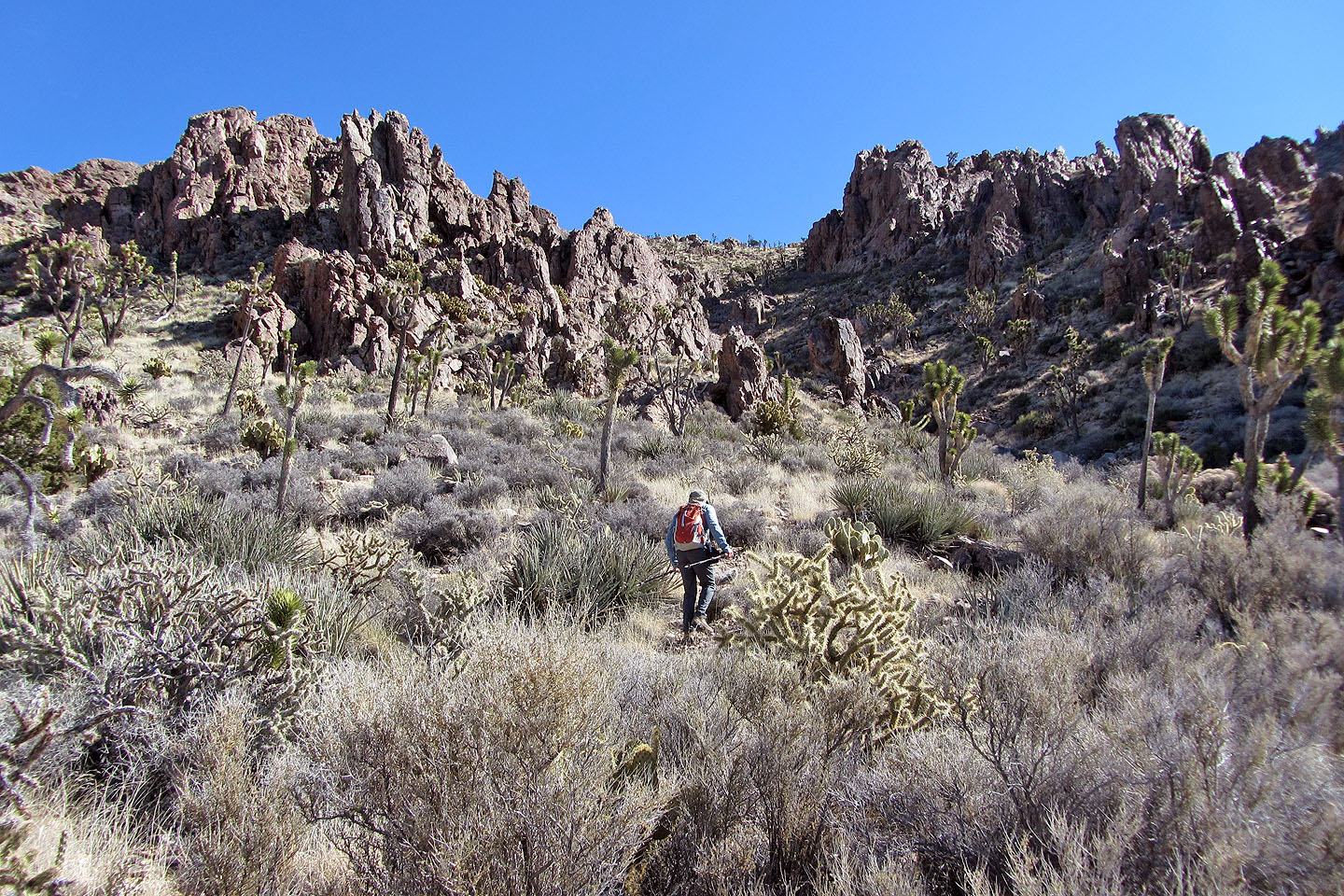 Starting up the wash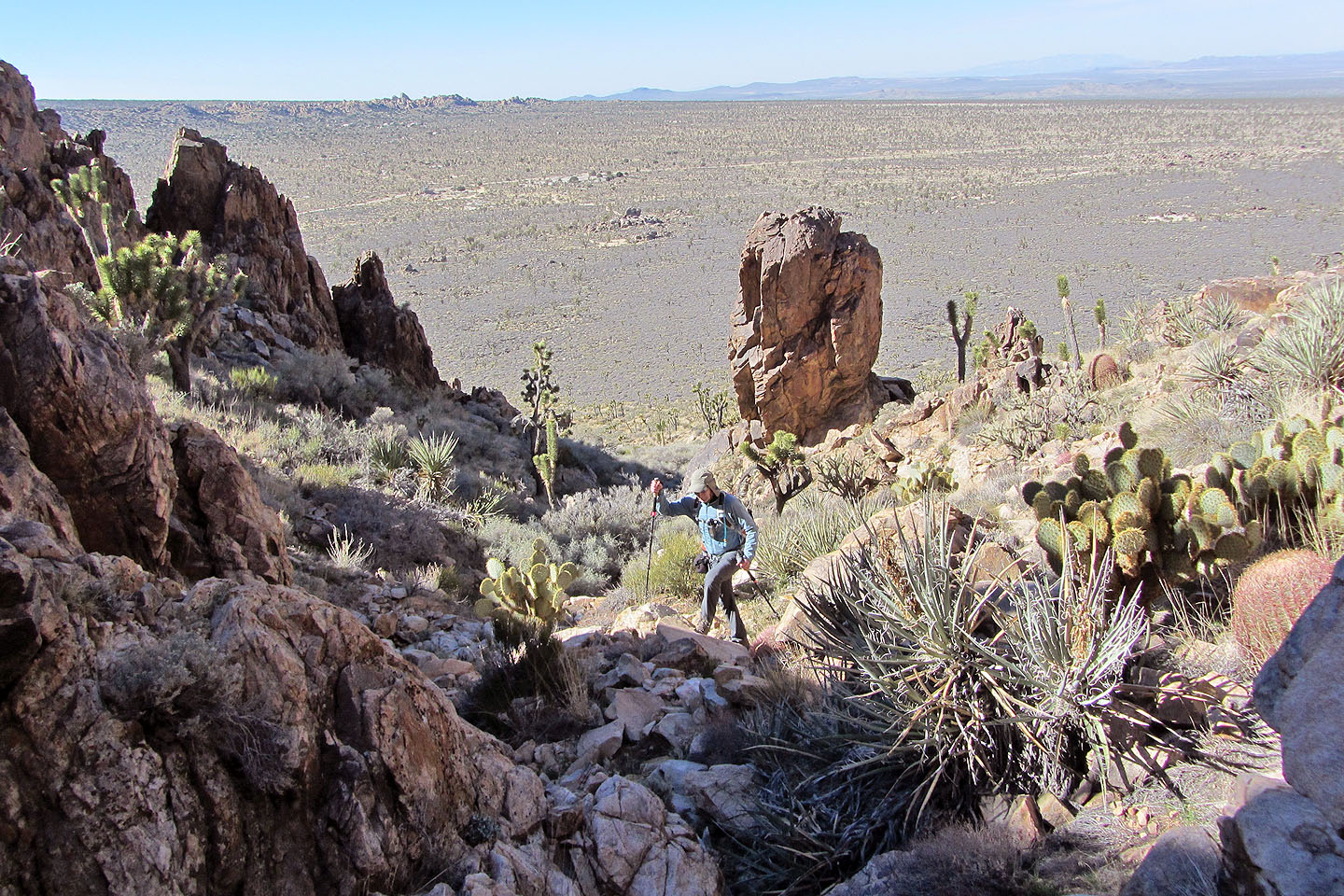 Looking back after entering the wash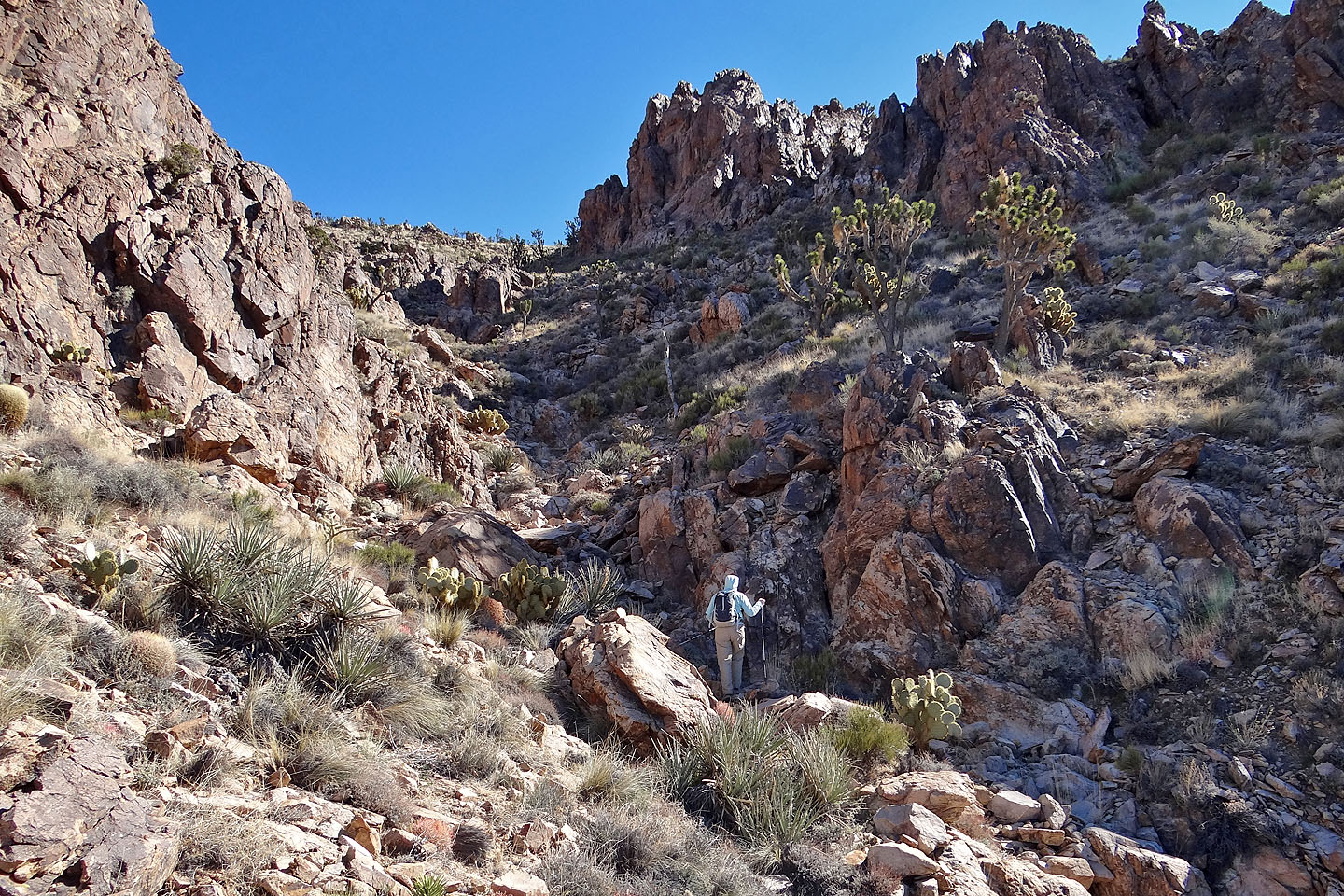 On the ascent we followed the wash bottom, but on the descent we found a nice sheep trail high against the cliffs on the south slope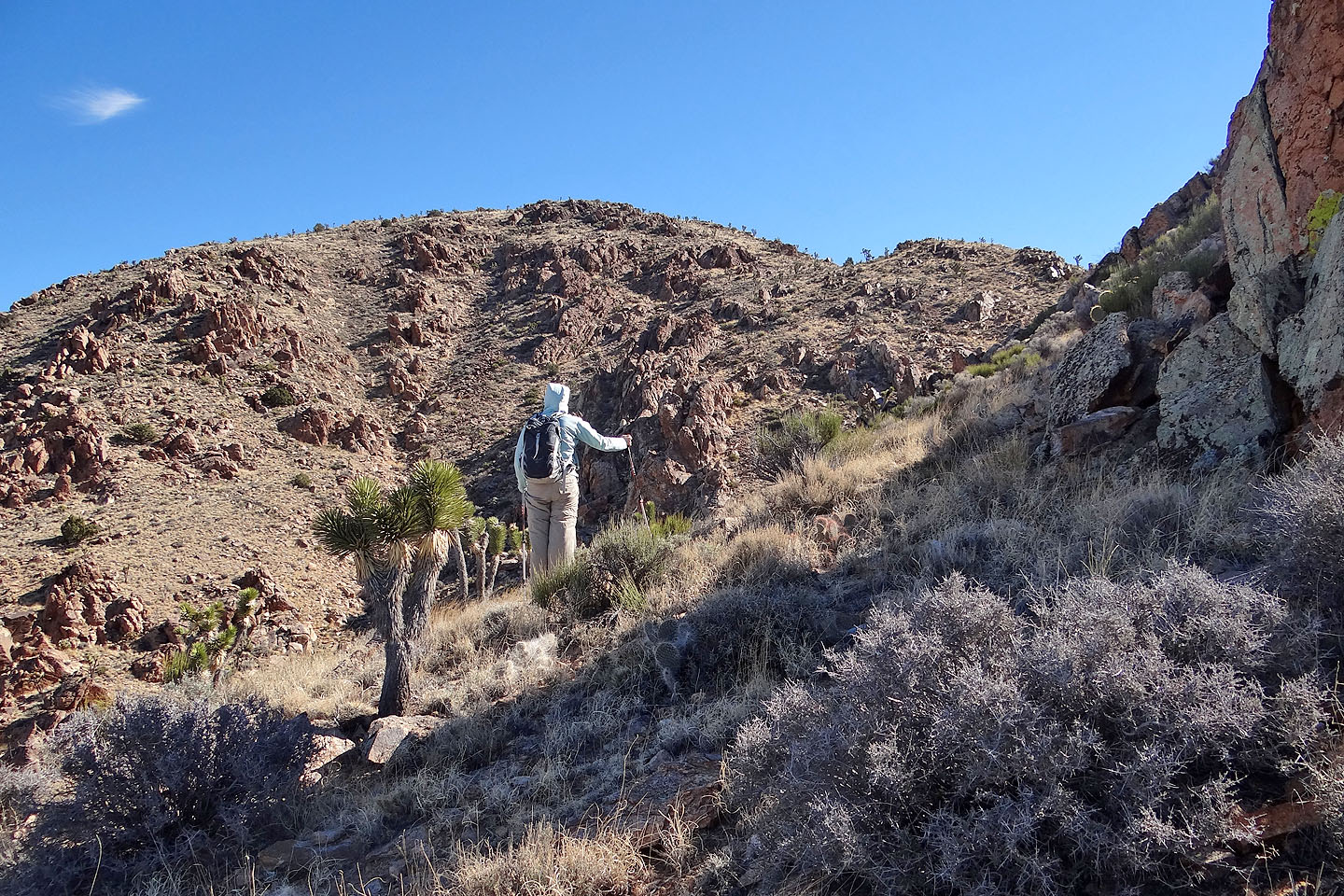 After gaining the ridge we saw the false summit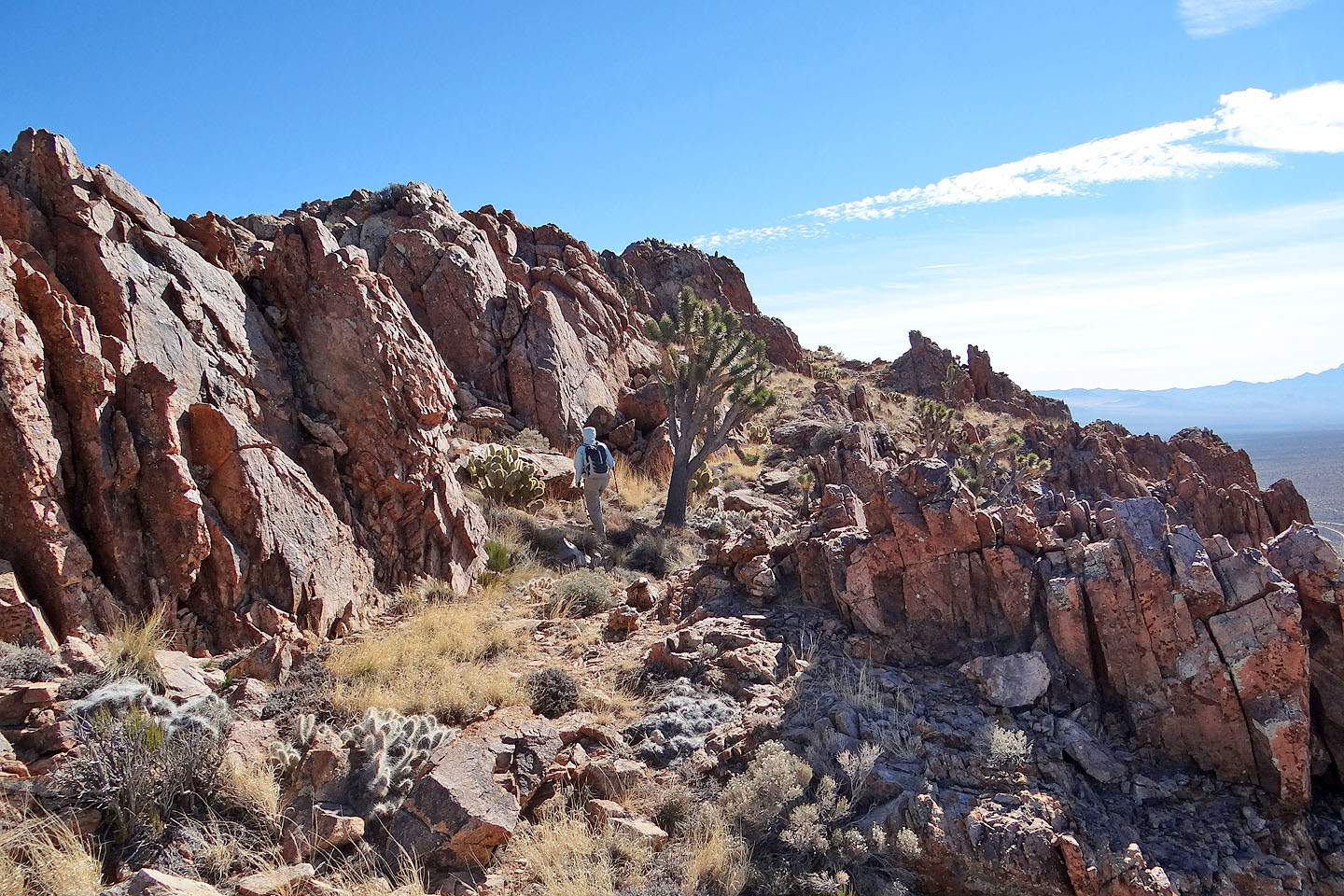 Following the ridge to a corner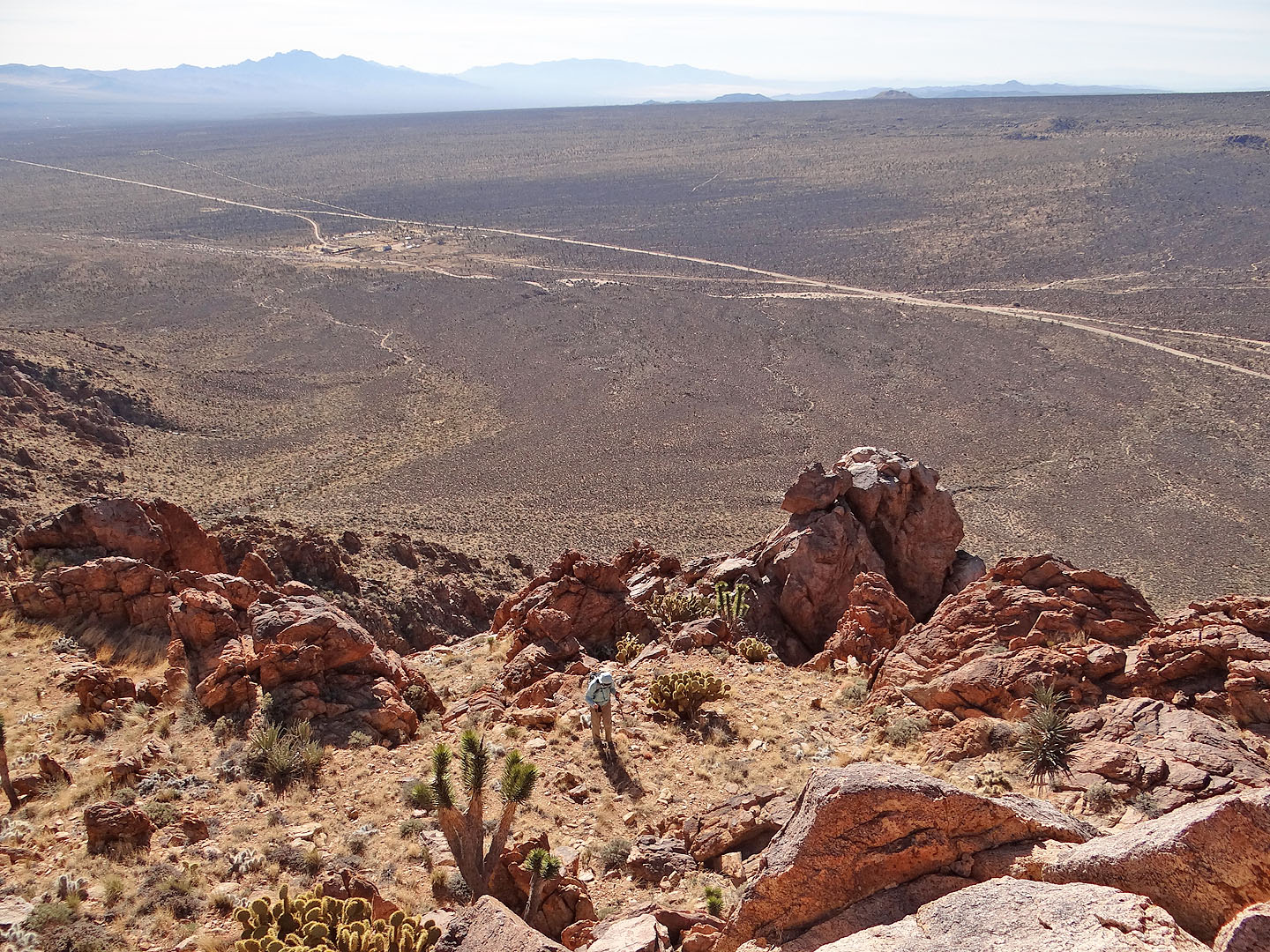 Looking down at Dinah from a perch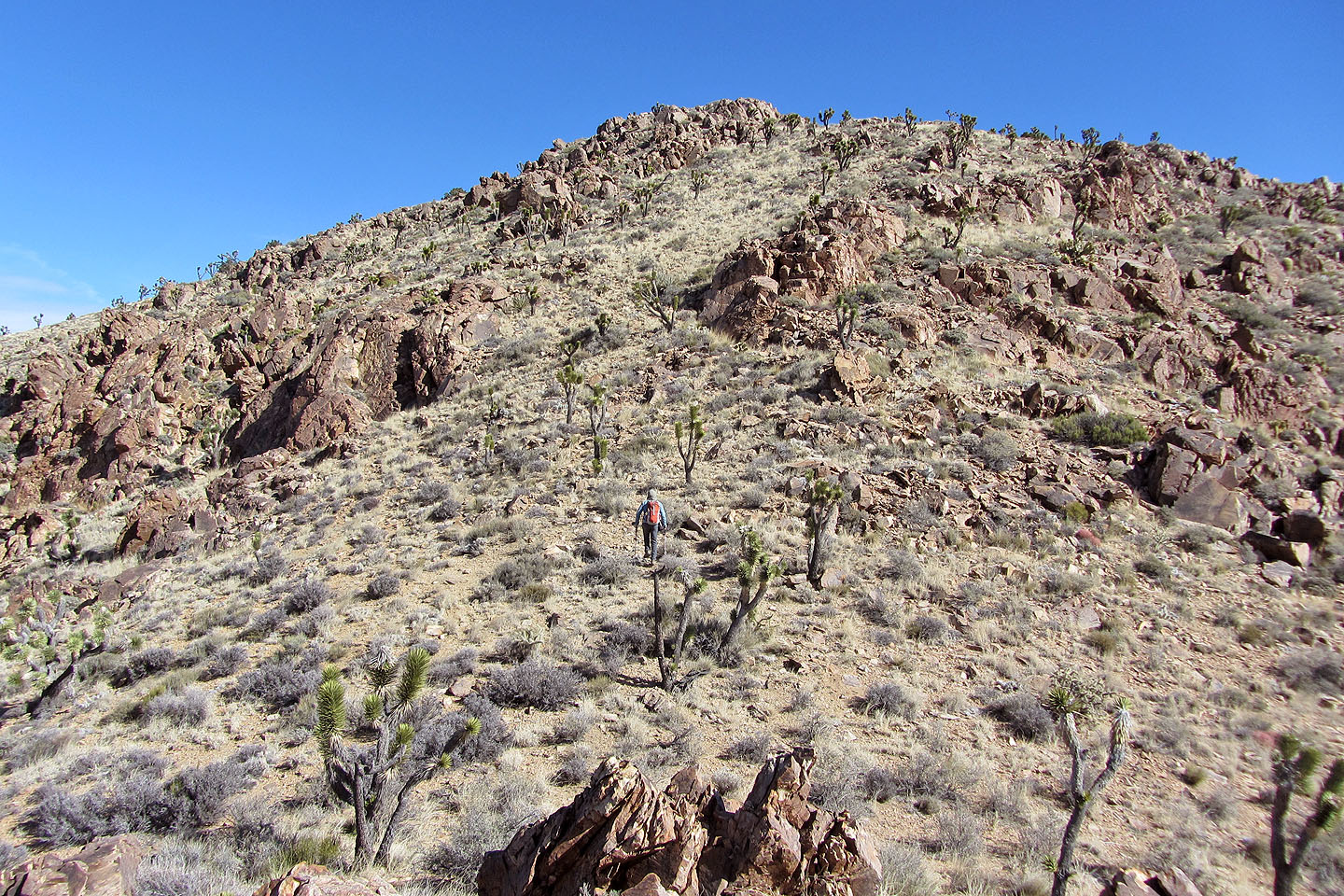 Heading to the false summit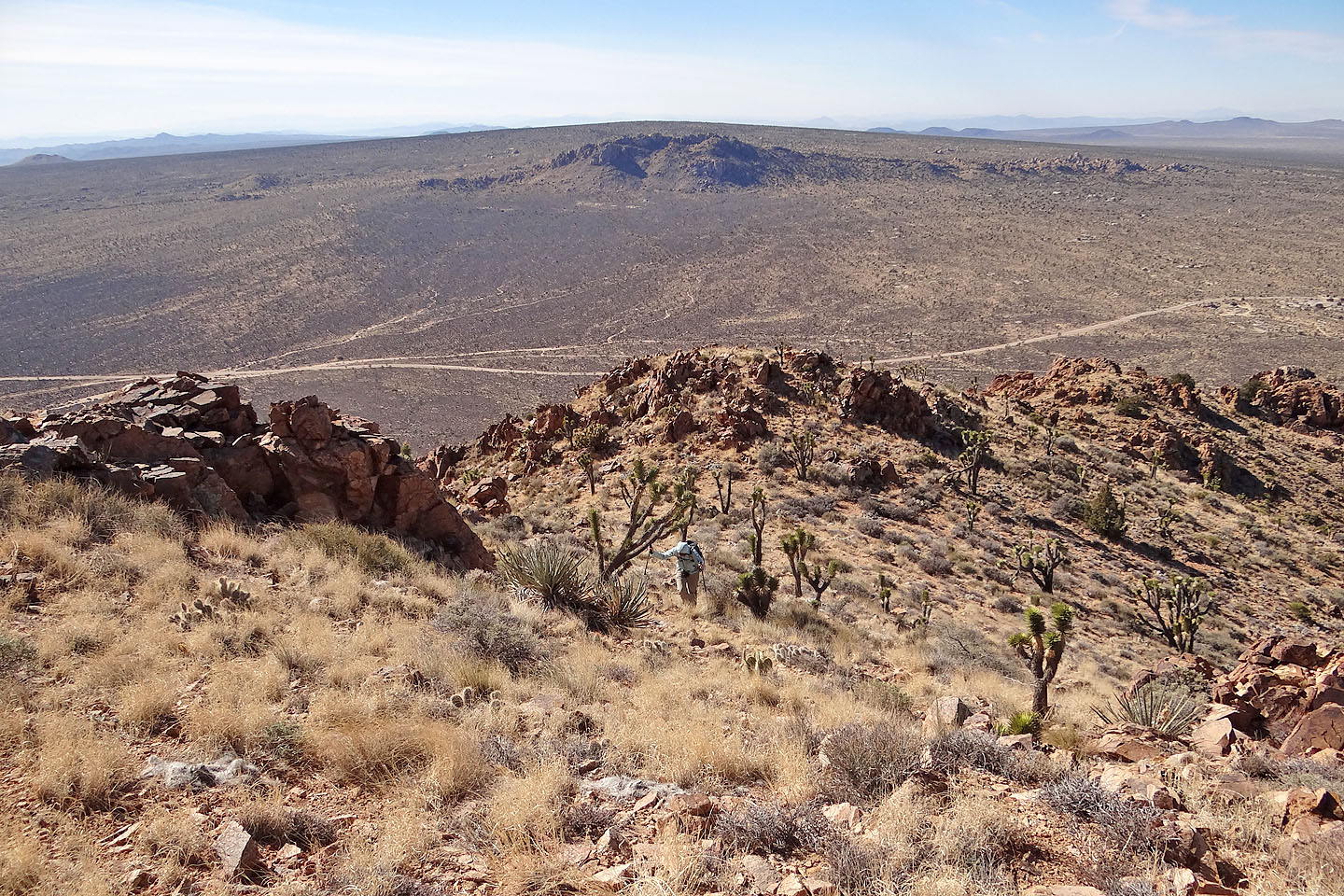 Looking back at Cima Dome and Teutonia Peak (mouse over for a close-up)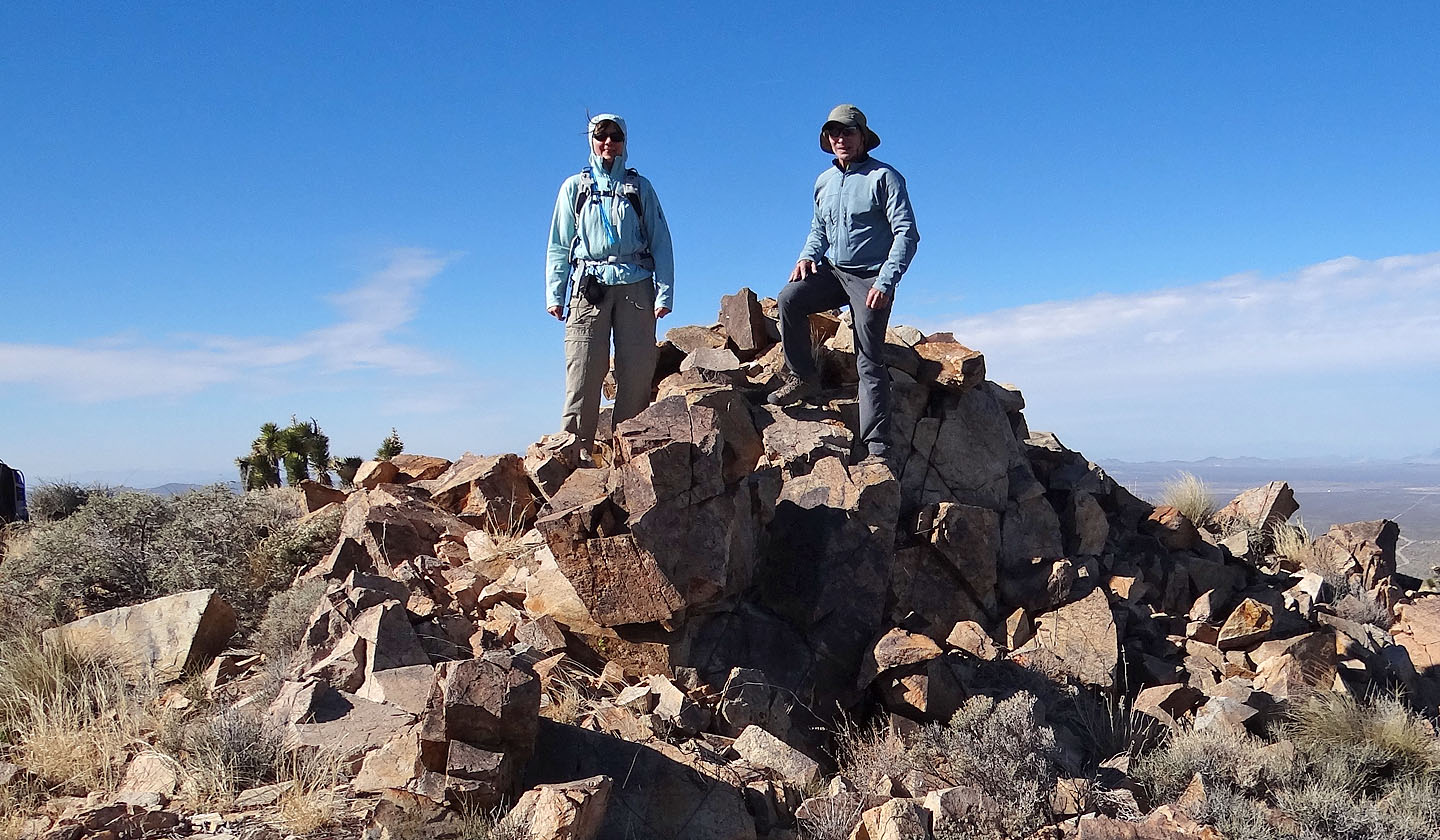 On the summit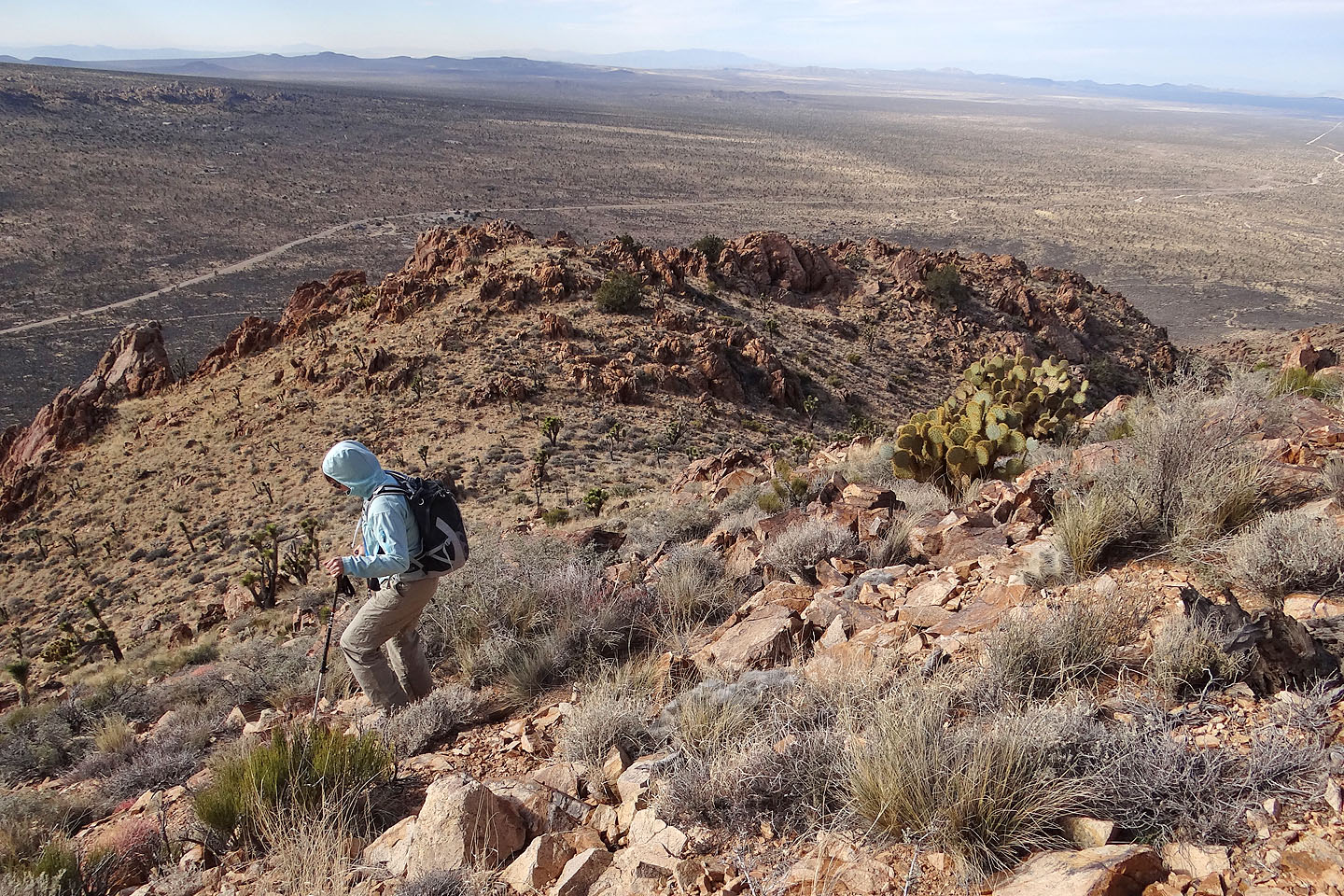 Heading back down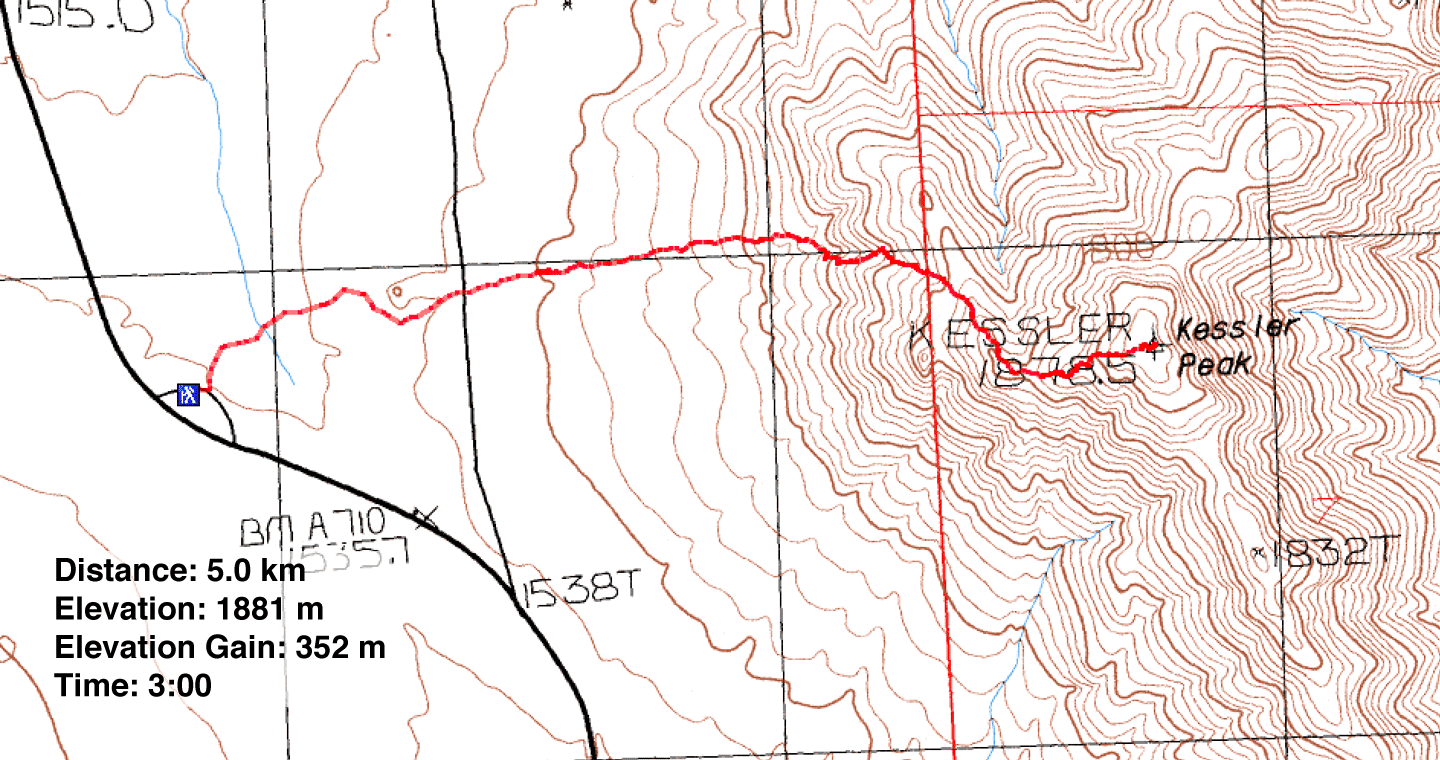 Cima Dome ( 3.1 mi, 6171 ft, 1155 ft)