bobspirko.ca | Home | Canada Trips | US Trips | Hiking | Snowshoeing | MAP | About

Borrego Mountain
Anza Borrego Desert State Park, California
January 19, 2020
Distance: 5.2 km (3.2 mi)
Cumulative Elevation Gain: 161 m (528 ft)
The short hike through the slot canyon at Borrego Mountain attracts countless tourists, and the parking lot was nearly full when we arrived. But as much as Dinah and I wanted to visit the slot, we also wanted to climb the West Butte, the highest point on the mountain. Both slot and butte are brief trips, easily combined to make a half-day hike. Borrego Mountain lies an hour and a half south of Palm Springs.
A steep trail drops down to the slot canyon directly from the parking lot, but we walked up the trail a short distance to descend a gentler path. We were soon making our way between the rough walls of the canyon. It became so narrow in spots that we had to turn sideways to squeeze through, and we often had to wait at choke points for people coming back. Eventually the canyon widened and we reached a line of stones marking the usual end. Here one can continue, take a steep trail up out of the canyon and walk back to the parking lot, or turn around. We turned around.
After climbing out, we headed to the West Butte. We left the crowds behind and followed the pleasant ridge trail that leads to the rocky slope below the summit. Here the trail winds through rocks. We followed it to the high point at the north end. In fact, we visited all four high points. They varied by no more than four metres in elevation with the south point being the highest.
With only one other group on the West Butte, we spent our time on the summit quietly. 30 km to the east, we could just make out the Salton Sea. At 185 km long, it's one of the largest lakes in North America. Its surface is 72 m below sea level. After taking in the scenery, we hiked back to the crowded parking lot.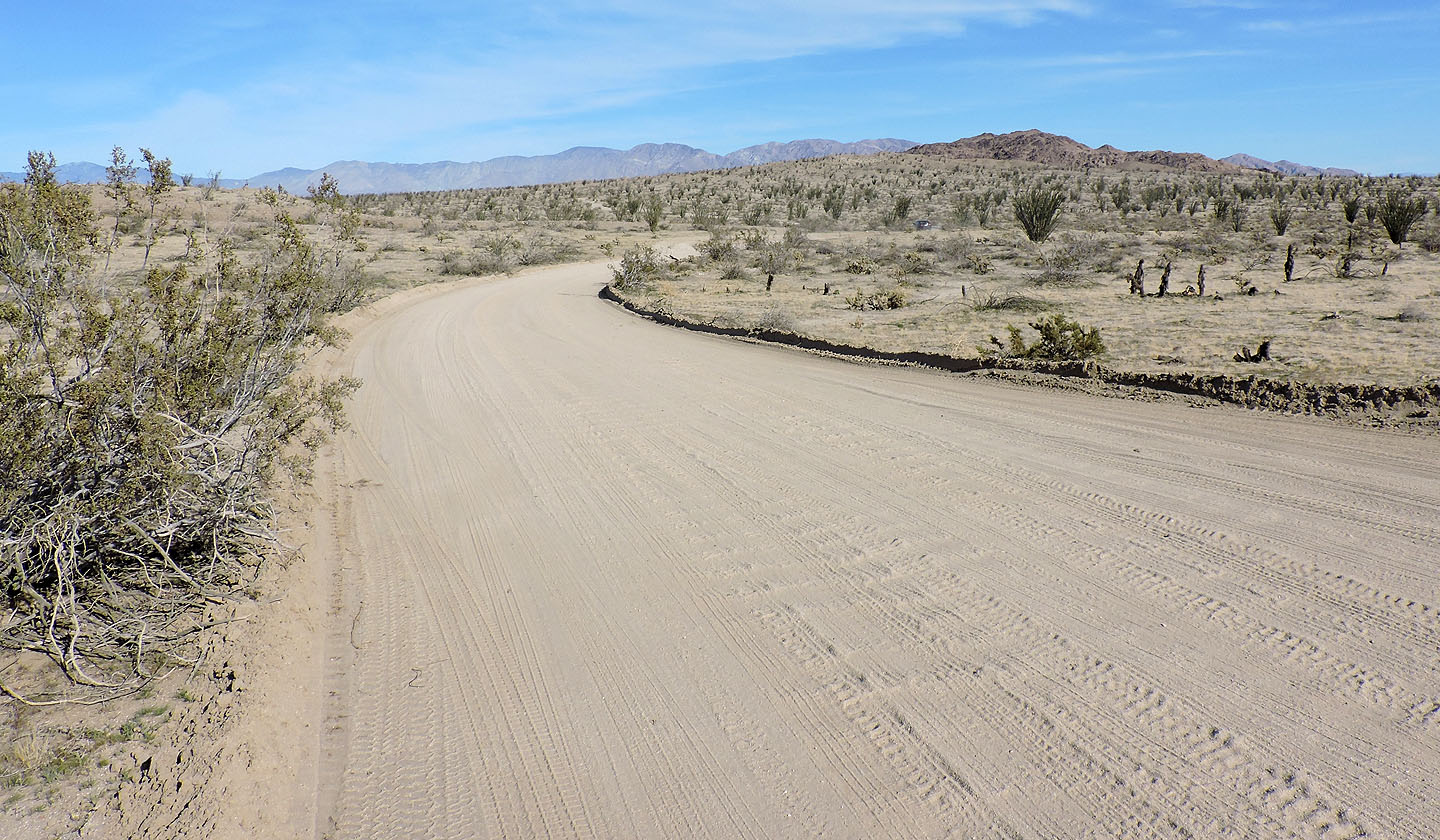 We had no trouble driving our Elantra rental down the dirt road to Borrego Mountain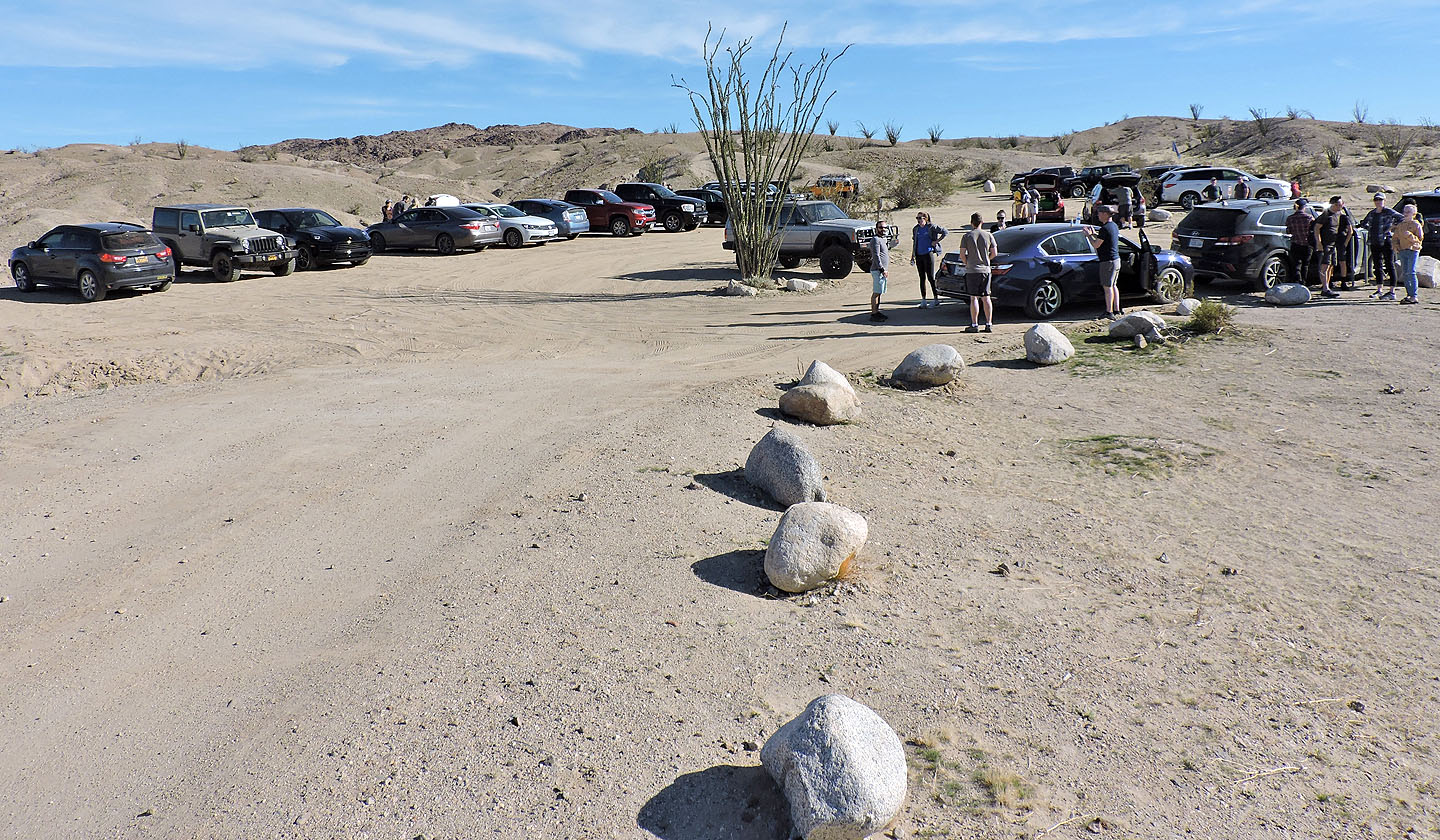 The parking lot was nearly full when we arrived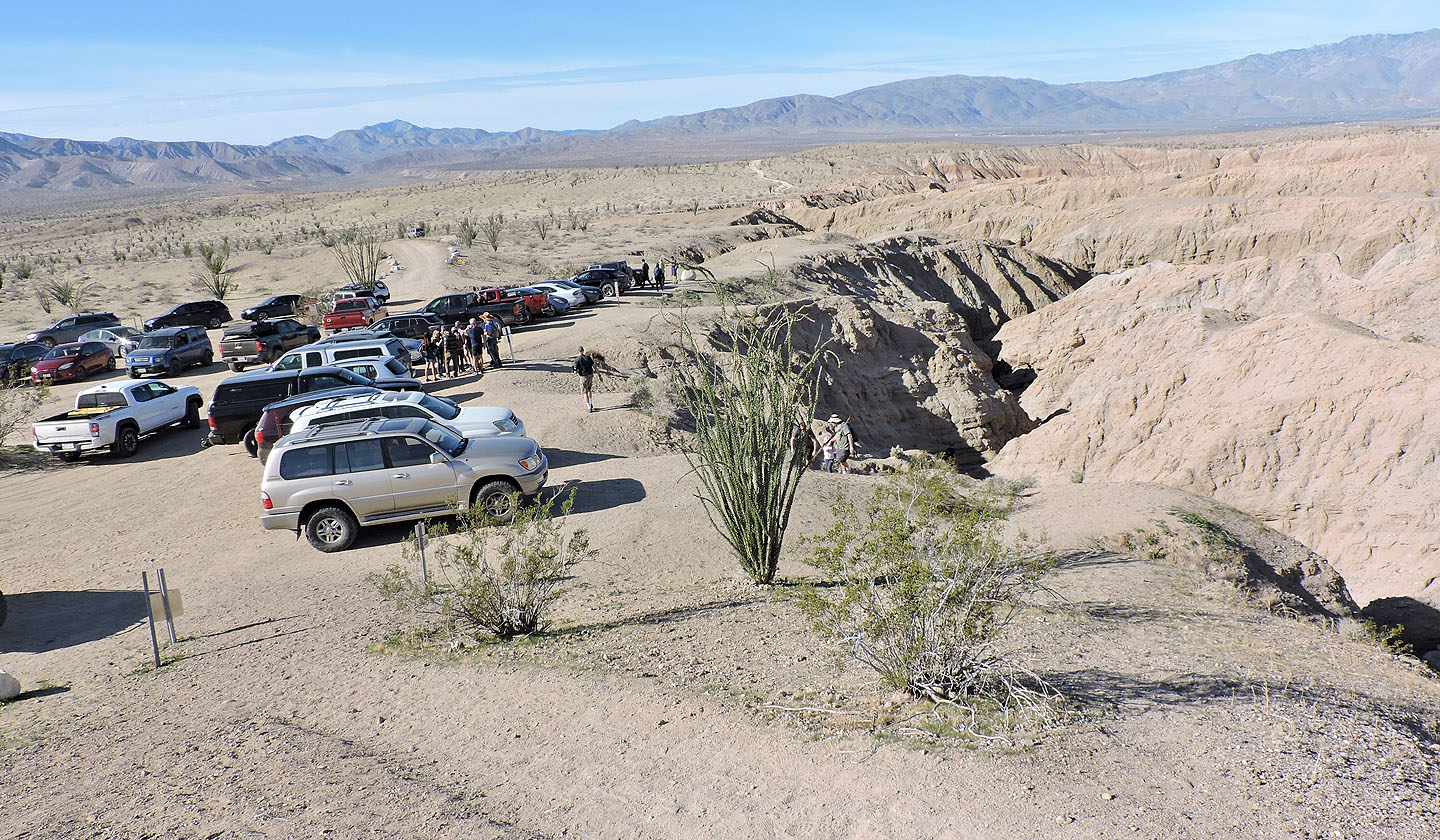 The slot canyon is next to the parking lot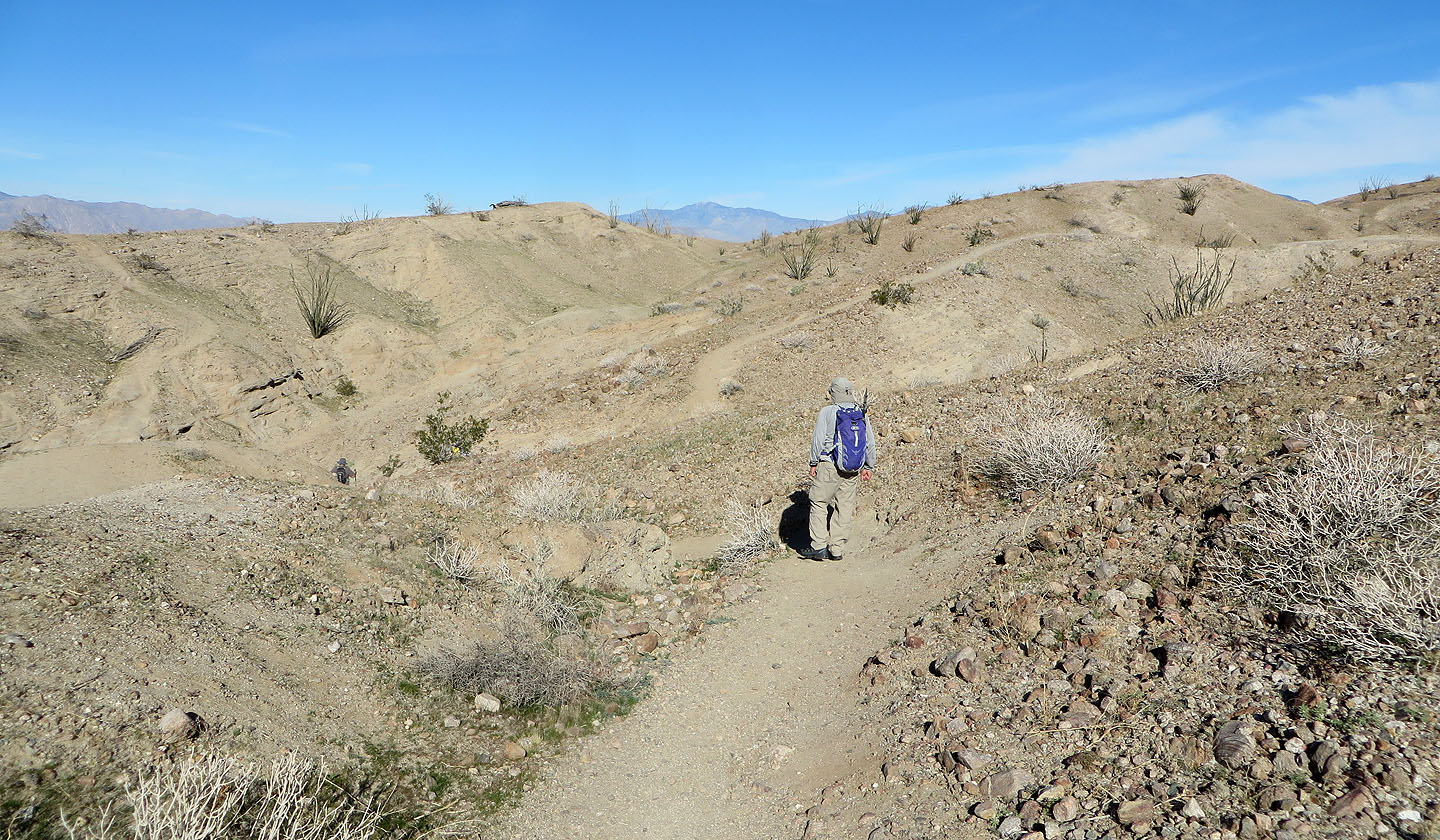 We walked up the trail a short distance before dropping down into the canyon on our left. Ahead, the trail follows the ridge to the West Butte.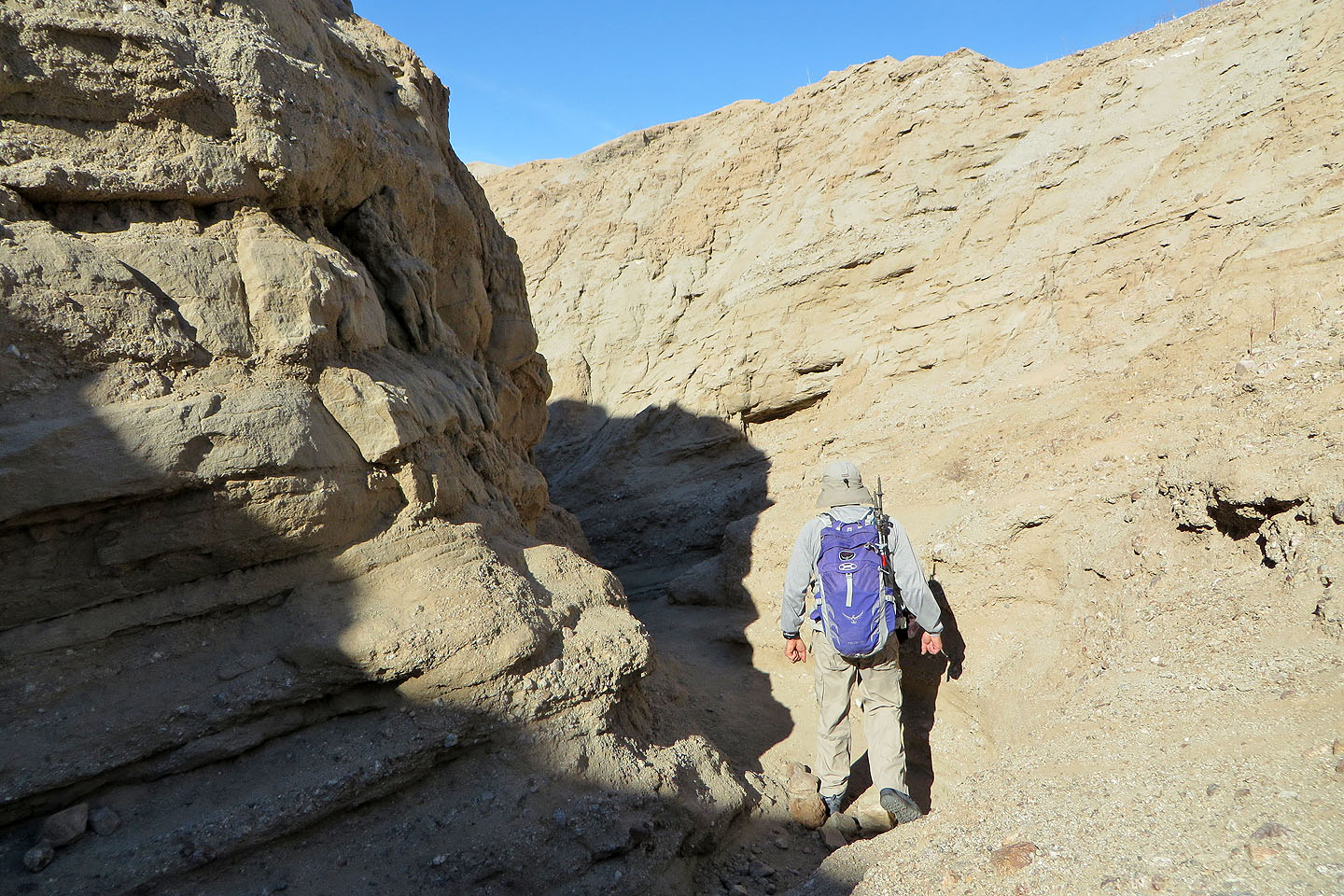 Starting down the canyon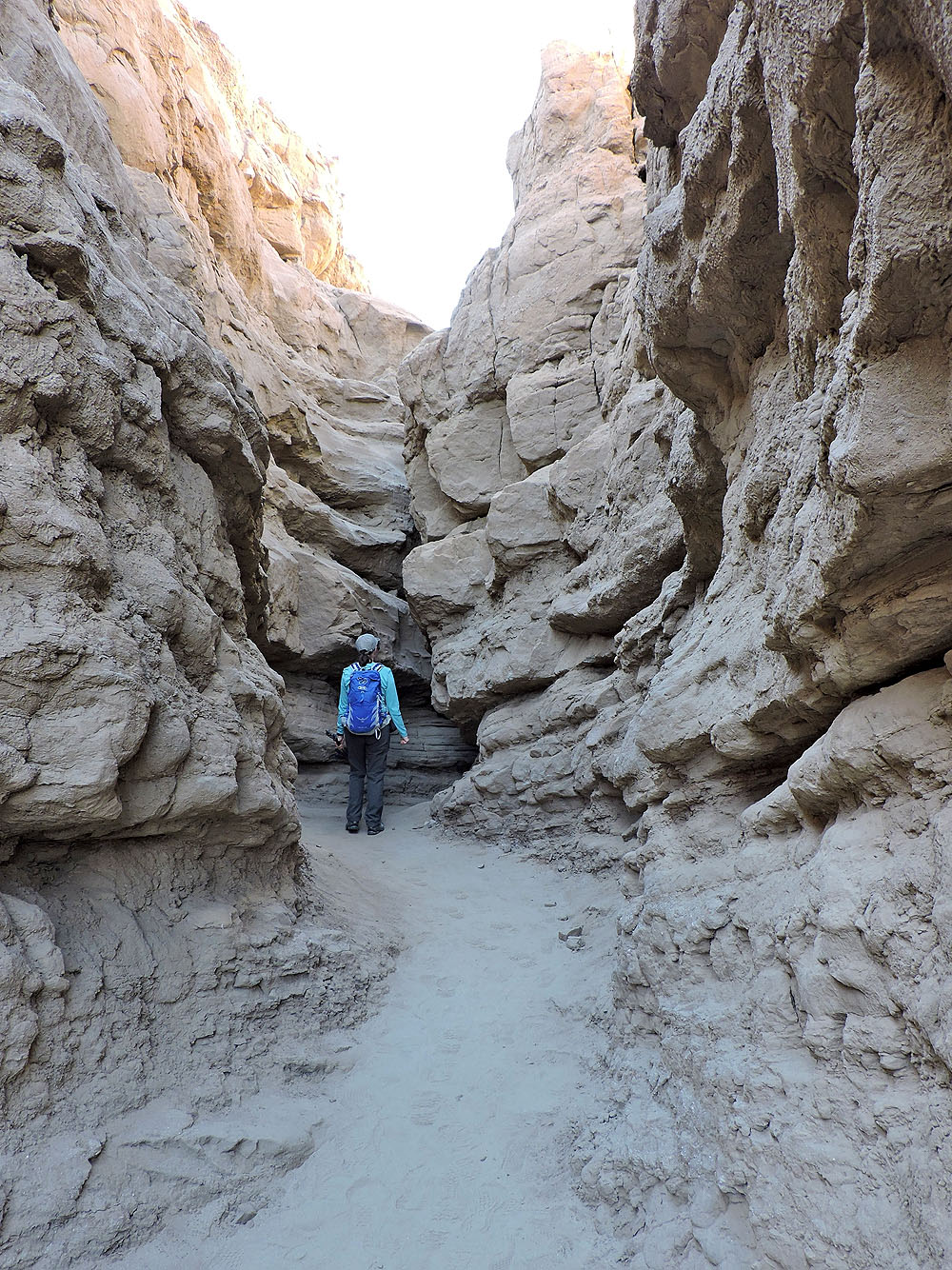 The canyon soon becomes narrow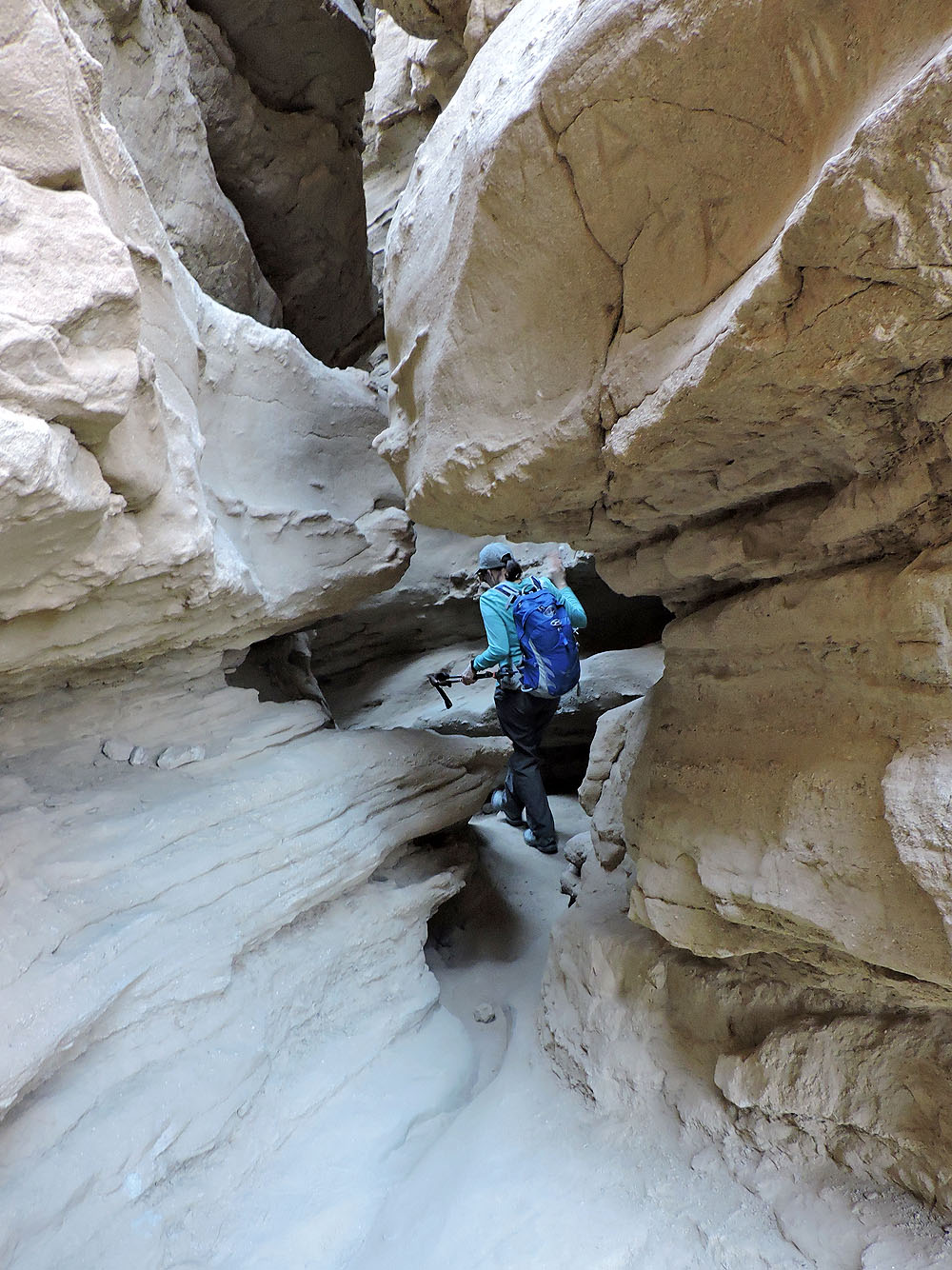 One of a few tight spots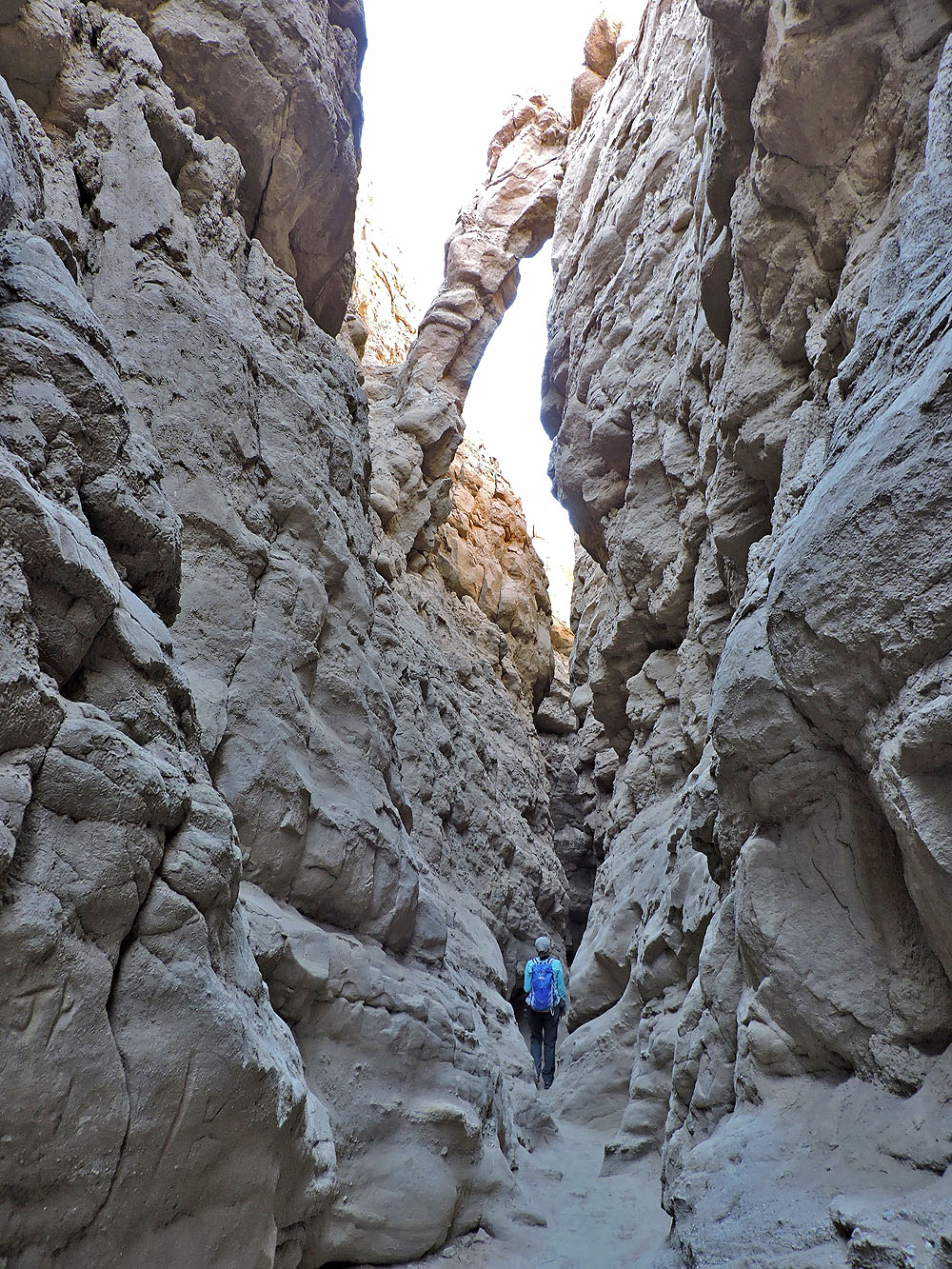 Dinah walks under a leaning pinnacle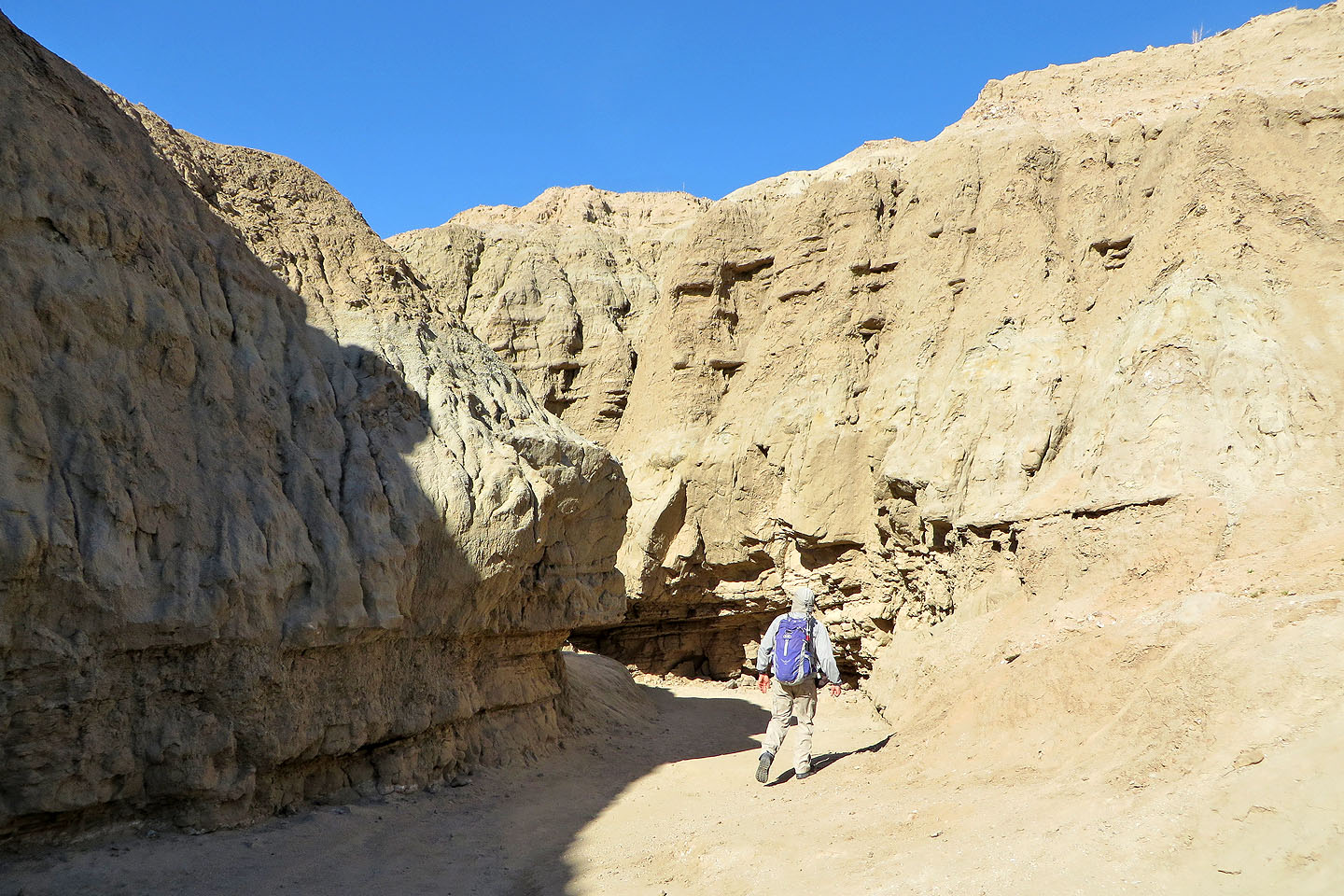 The canyon widens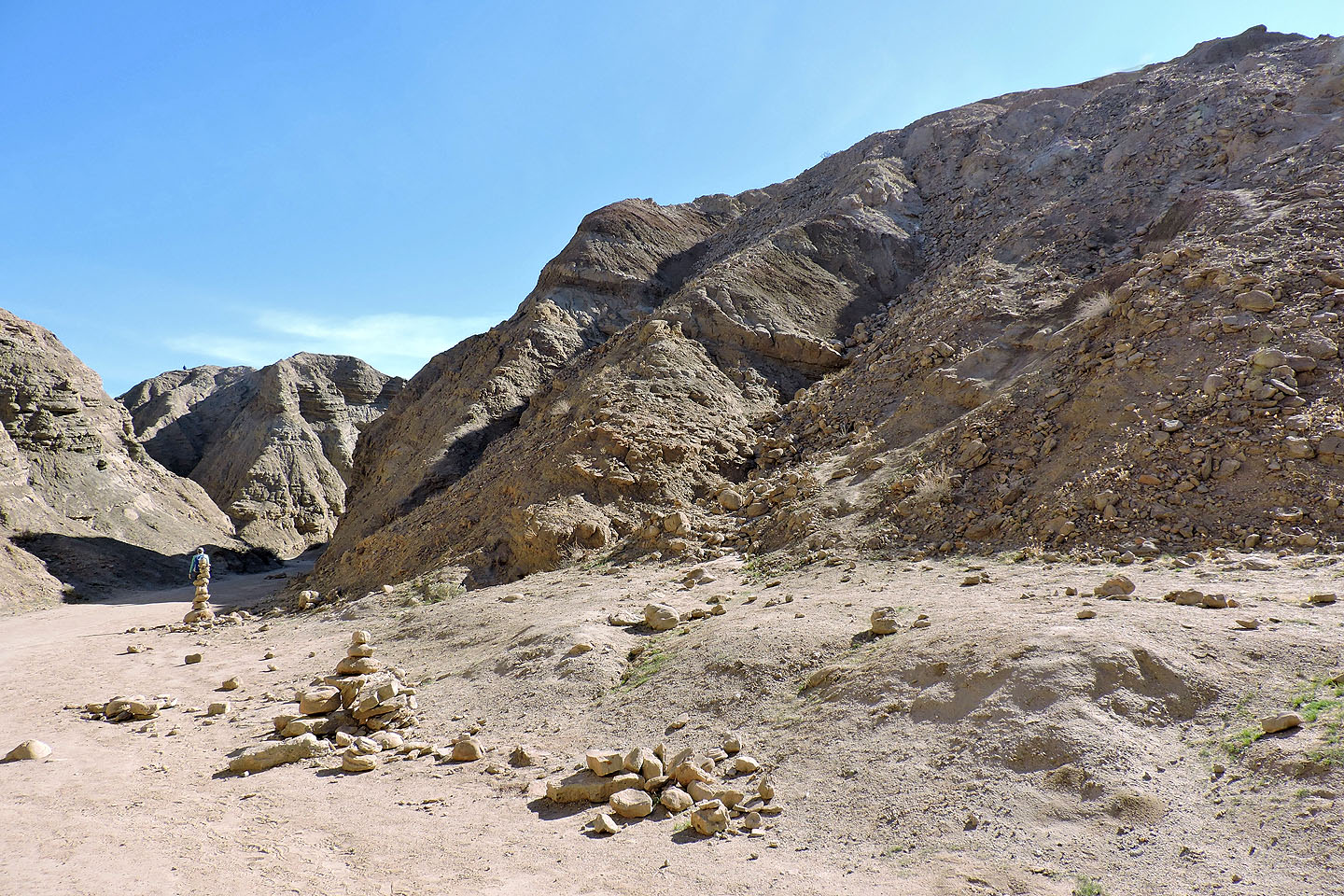 Looking back from the usual end where most people turn around. A steep trail on the right permits a quick exit out.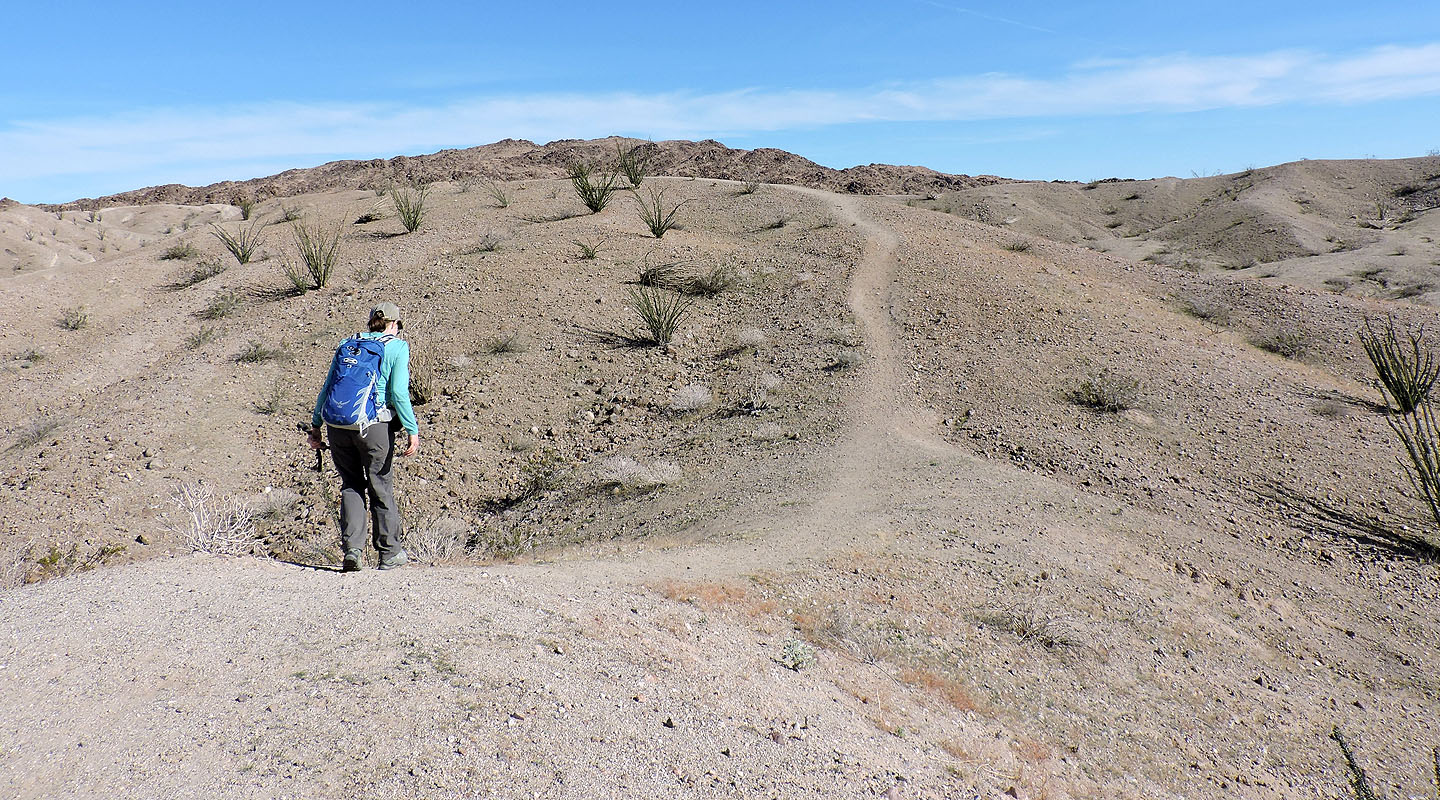 After climbing out of the canyon, we headed to West Butte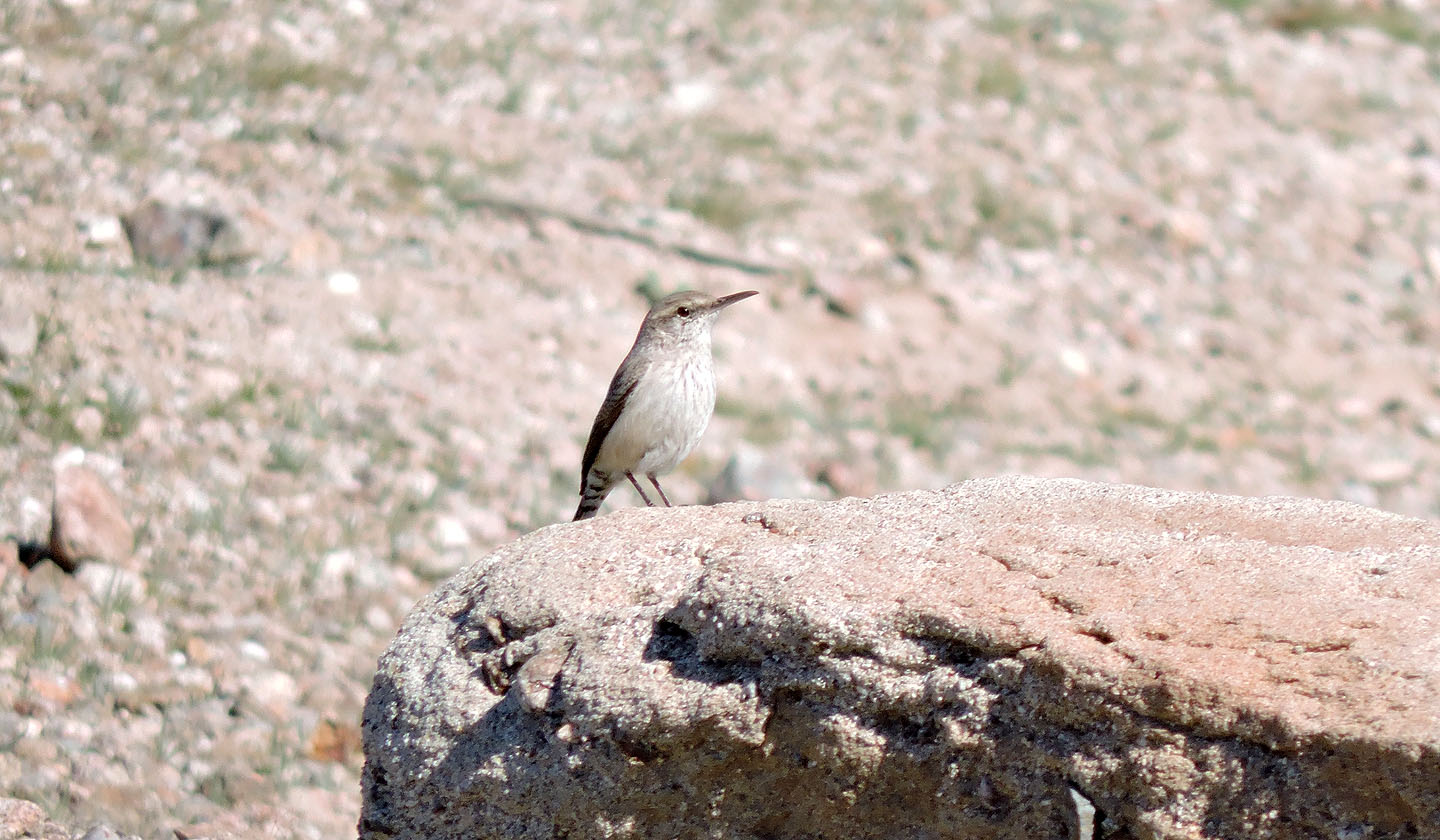 Other than this rock wren, we saw no wildlife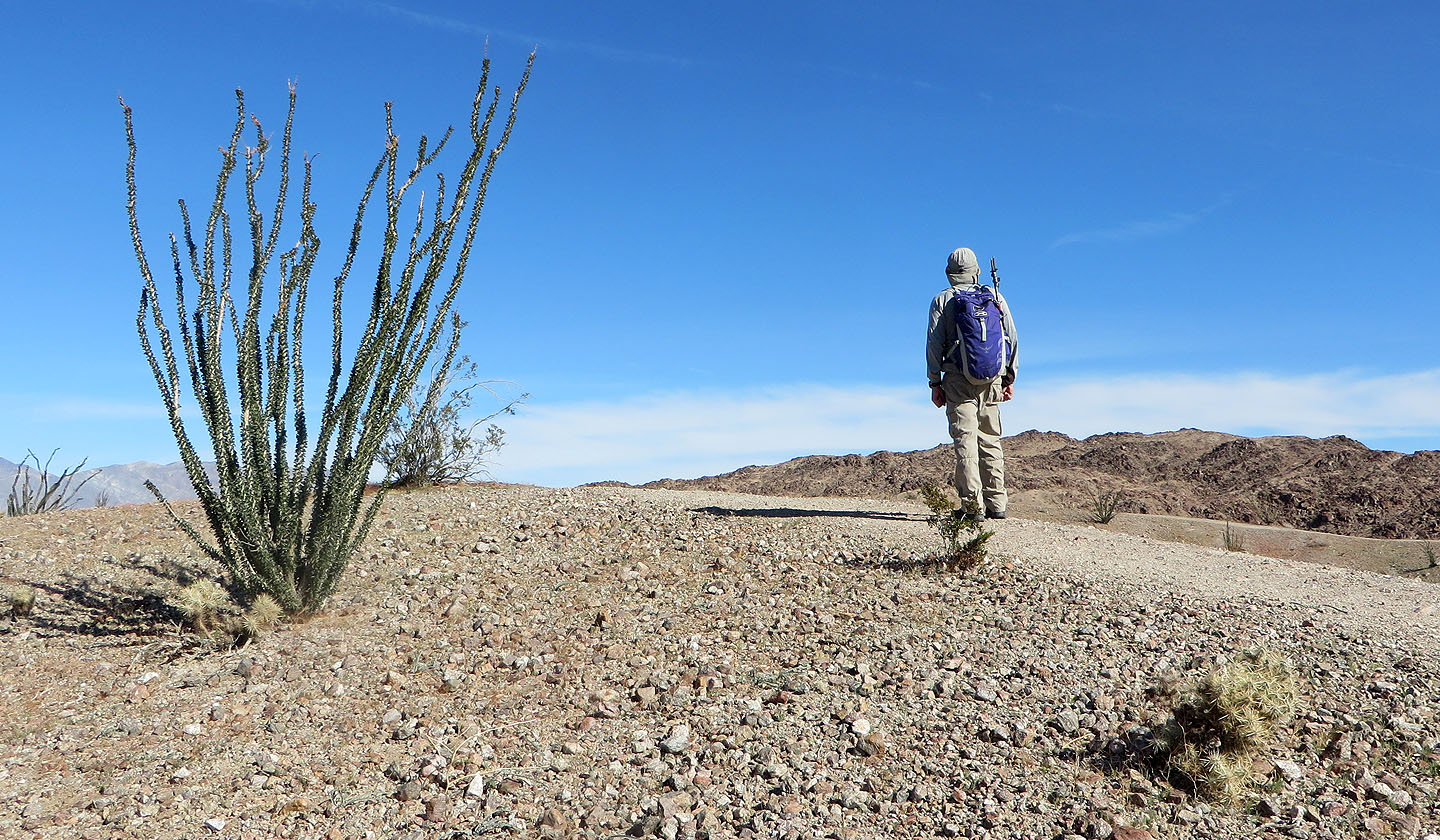 Ocotillos appeared everywhere (mouse over for a close-up of the leaves and thorns)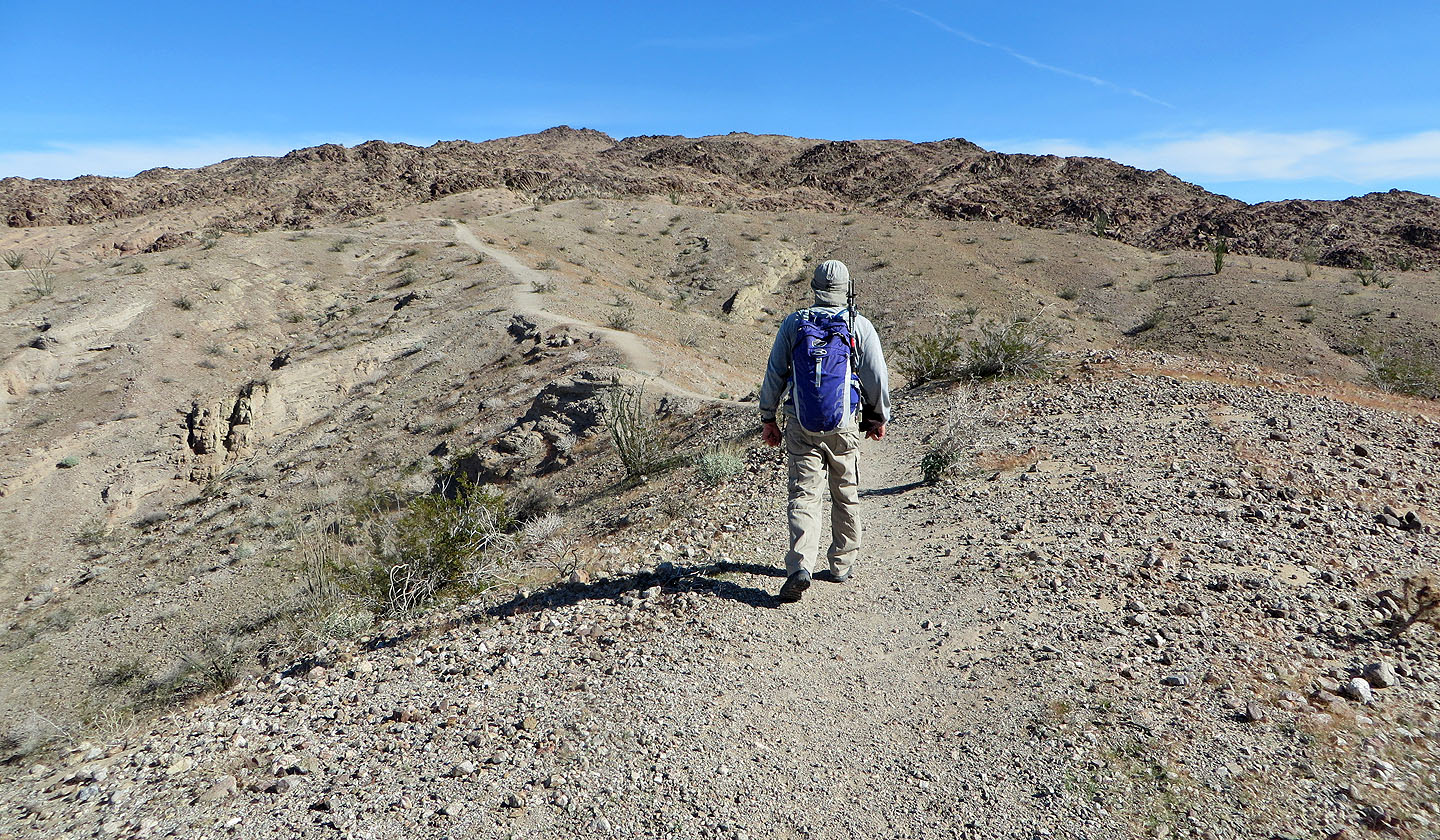 The ridge trail leads to the rocky slopes of the butte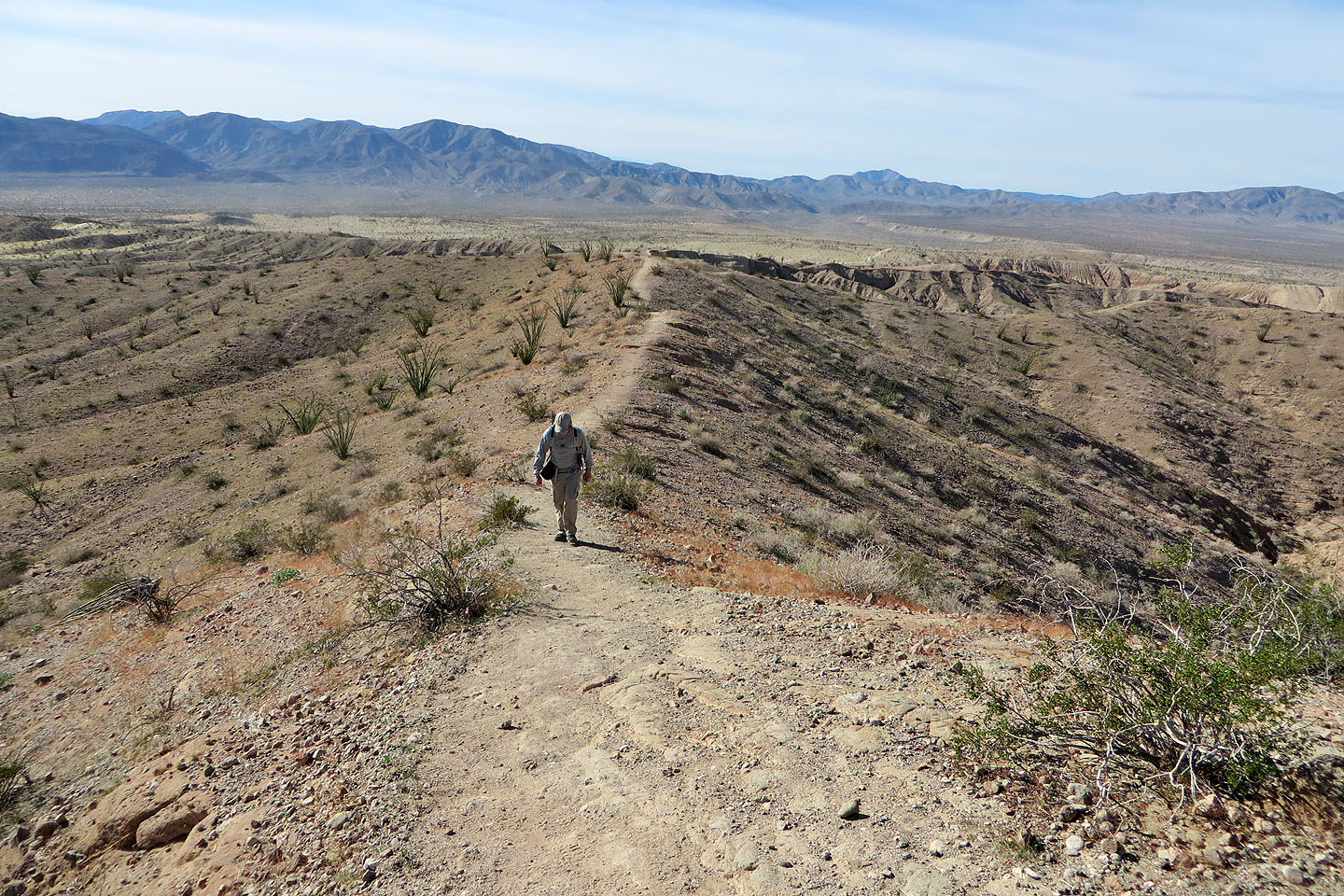 Looking back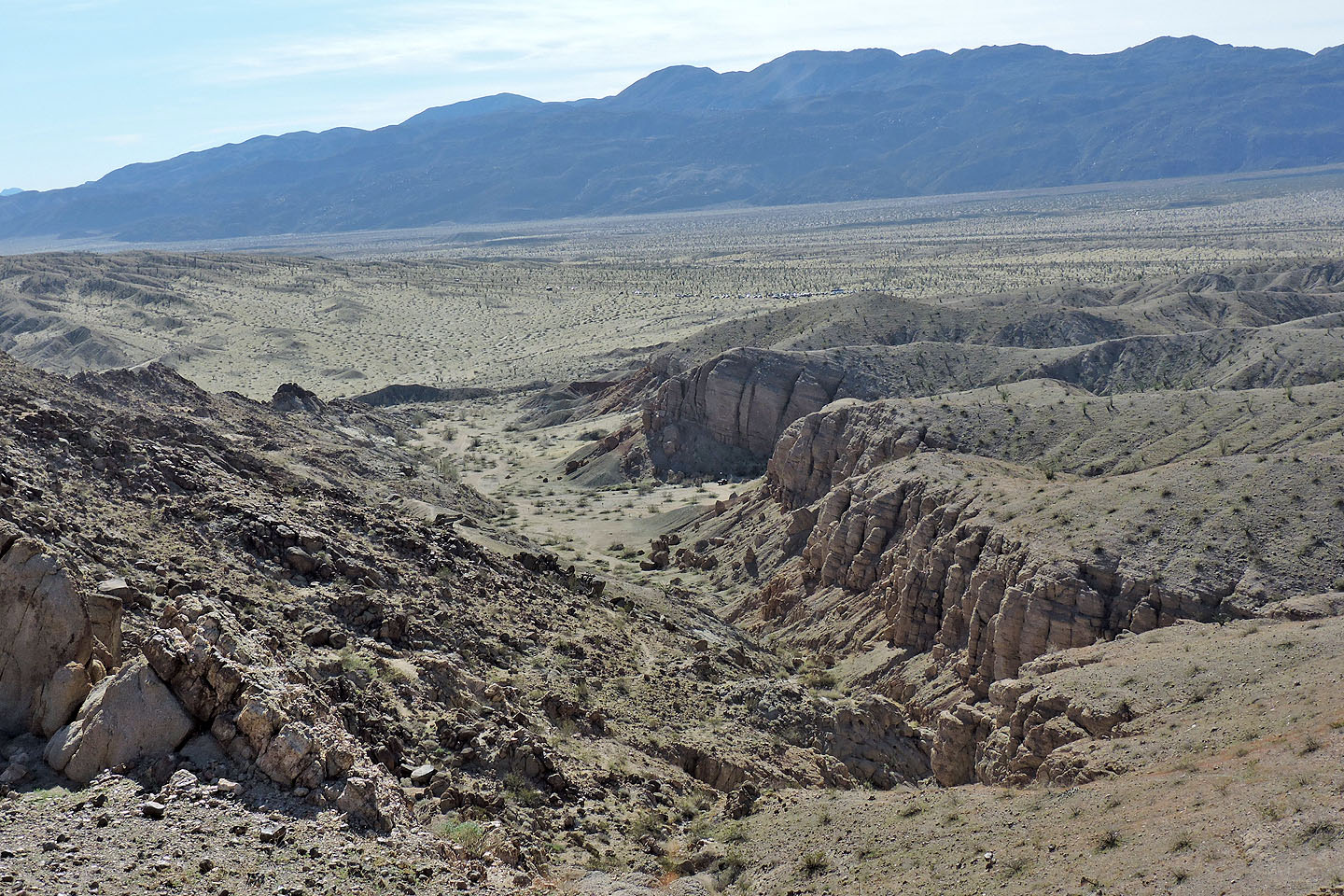 We passed by Hawk Canyon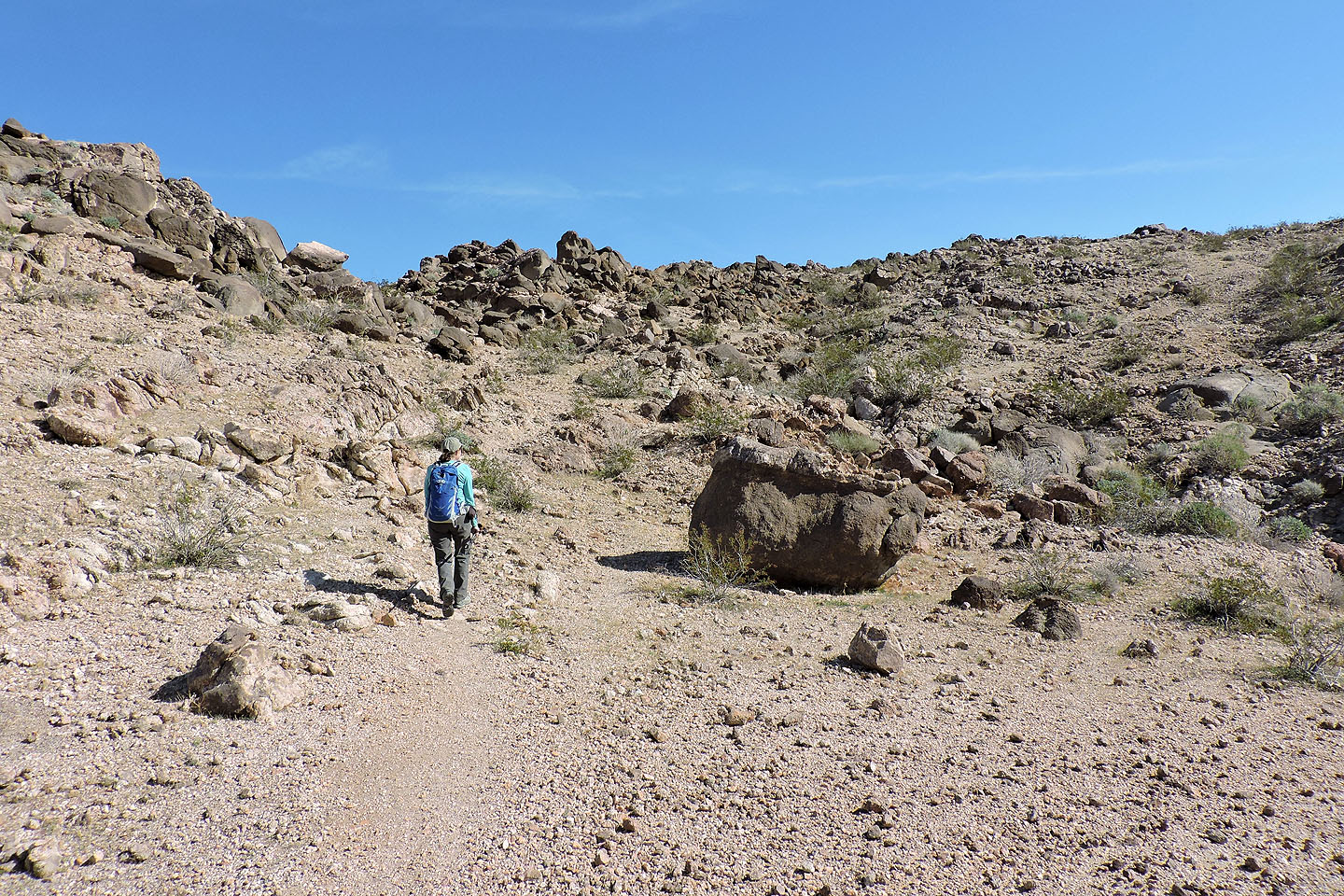 The trail leaves the ridge crest and winds through rocky terrain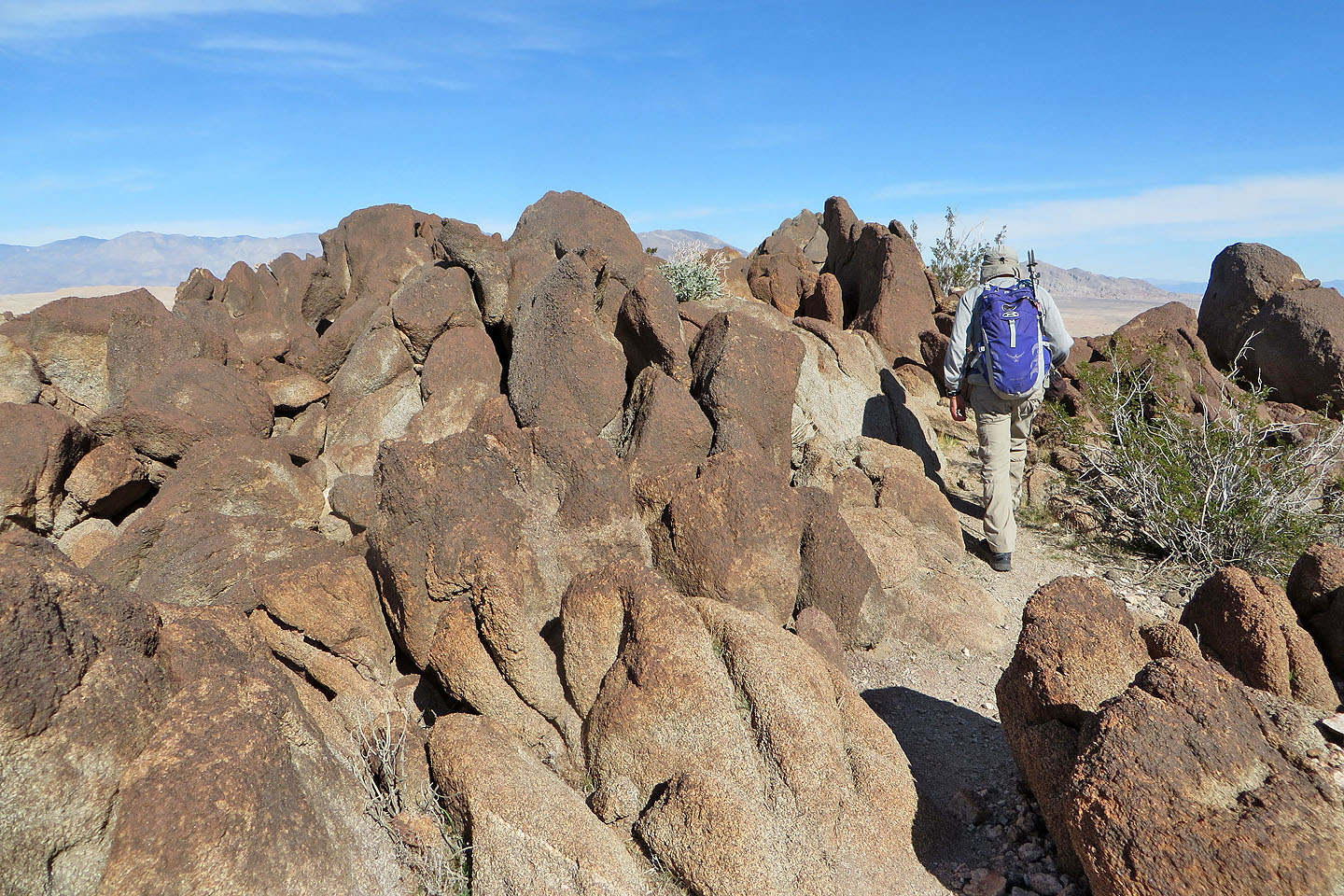 Passing through a high point covered with granite boulders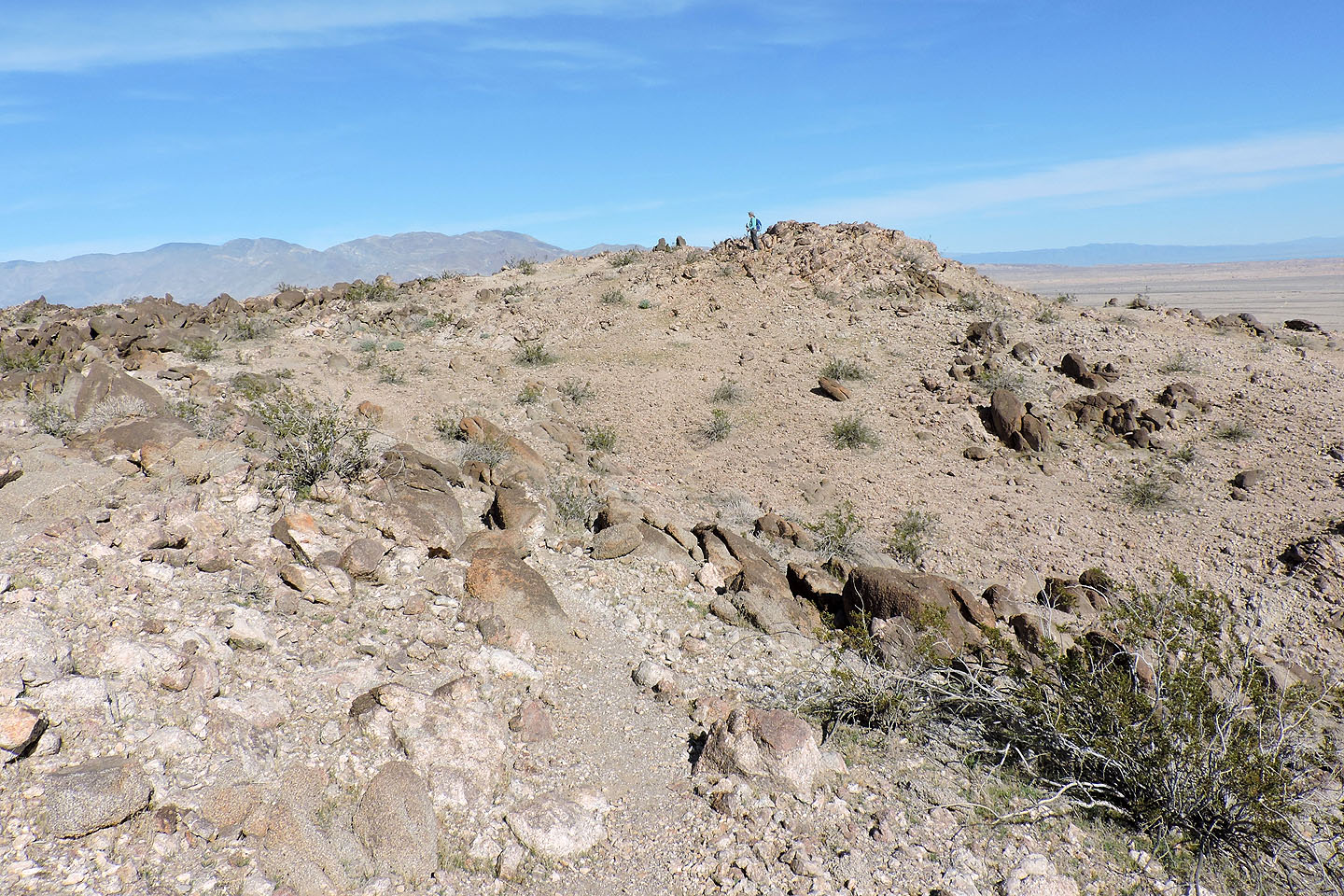 Dinah reaches the north summit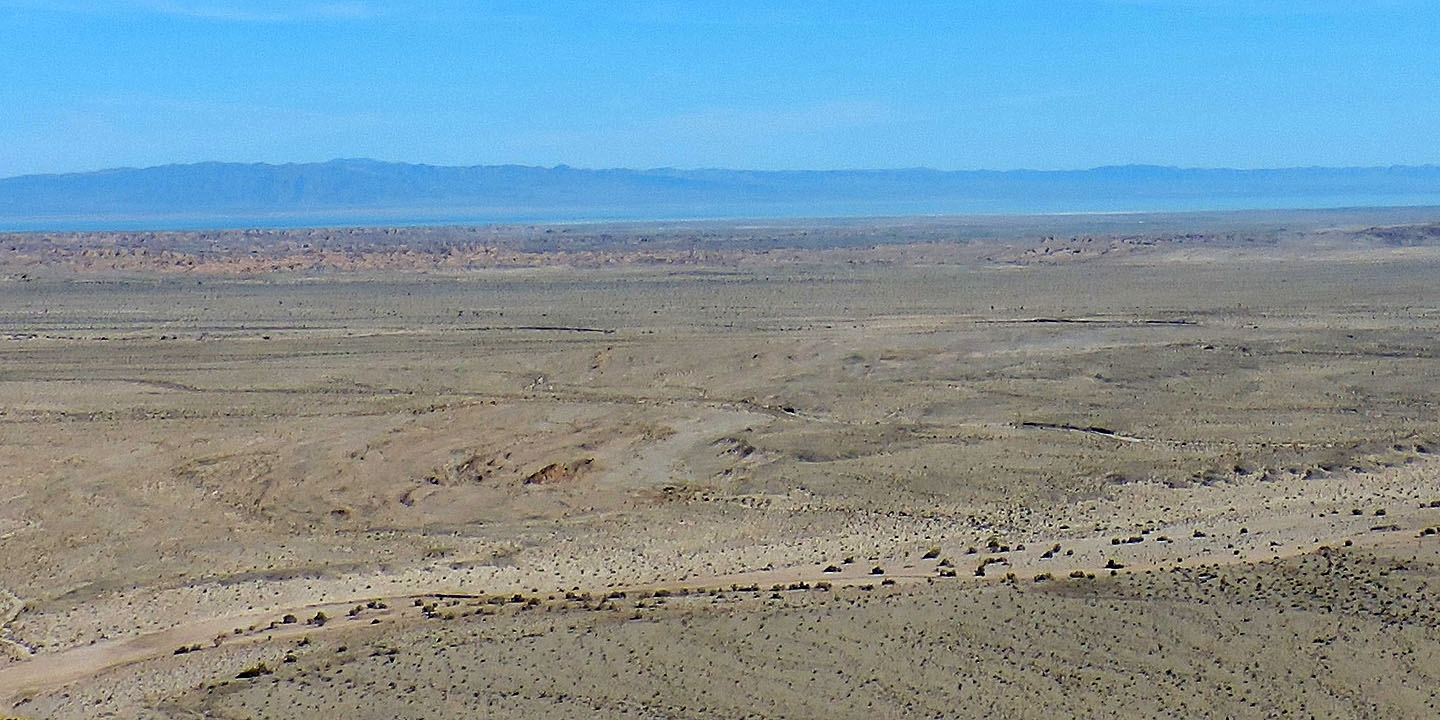 Salton Sea is barely visible as a blue line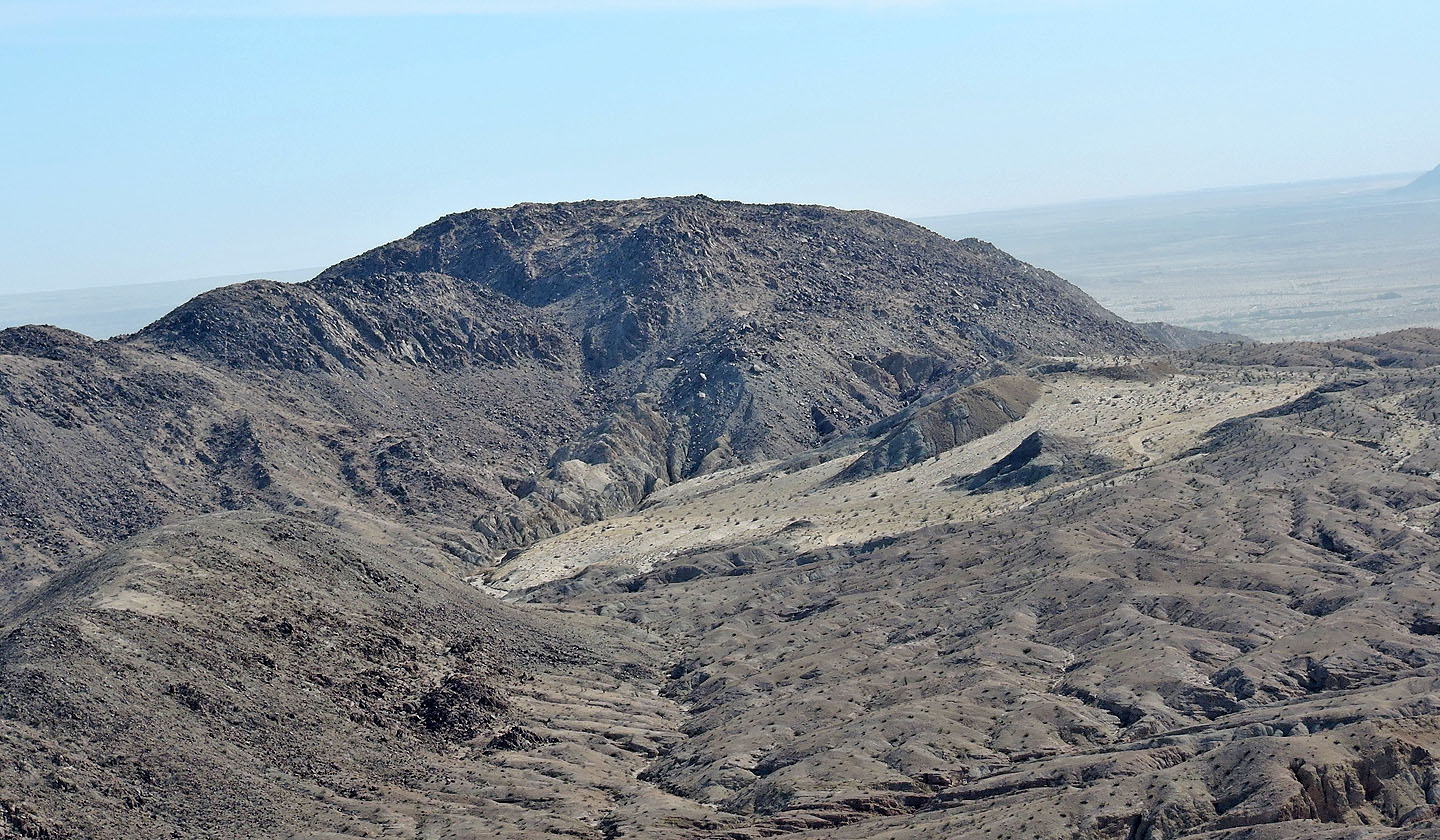 East Butte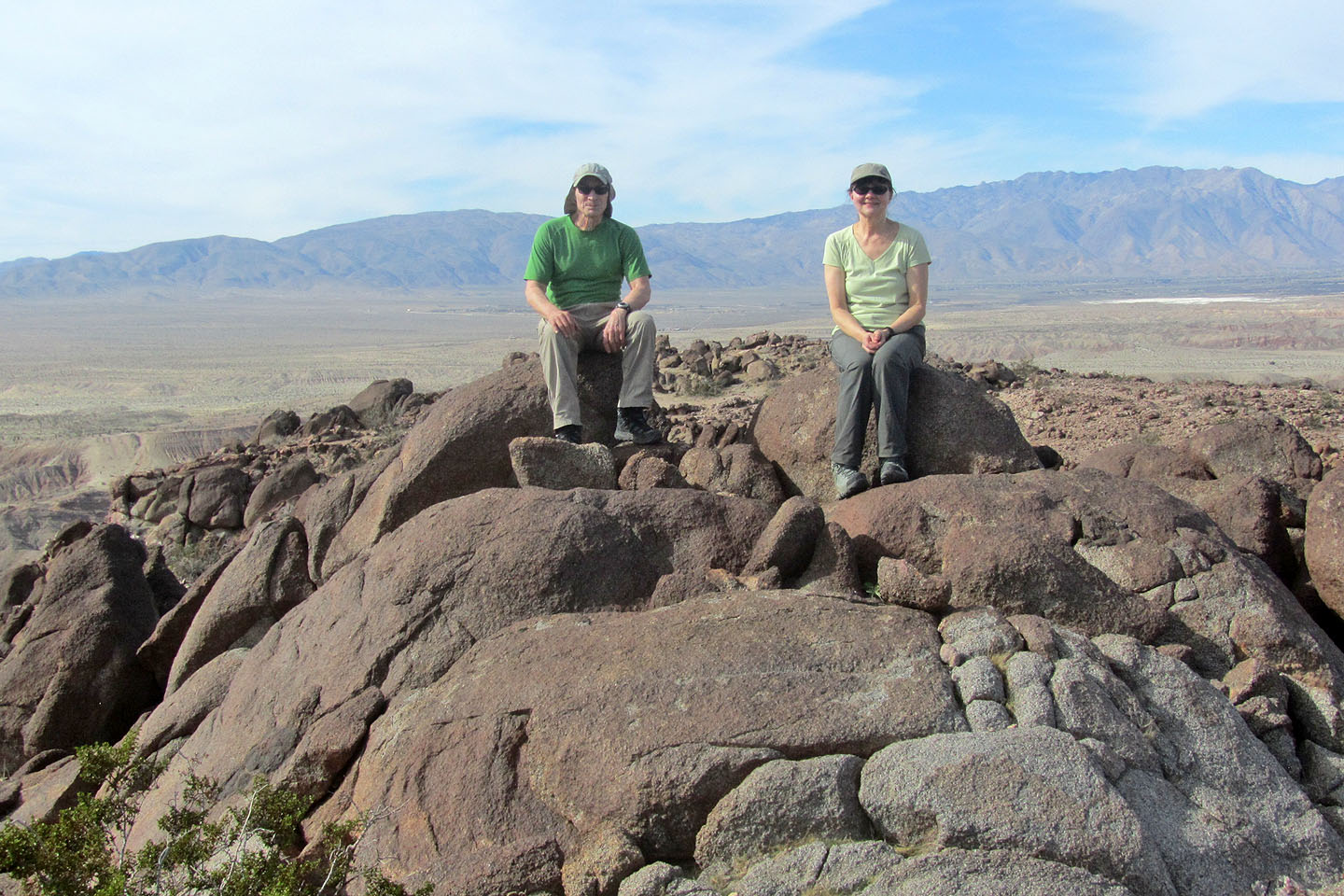 Sitting on one of the high points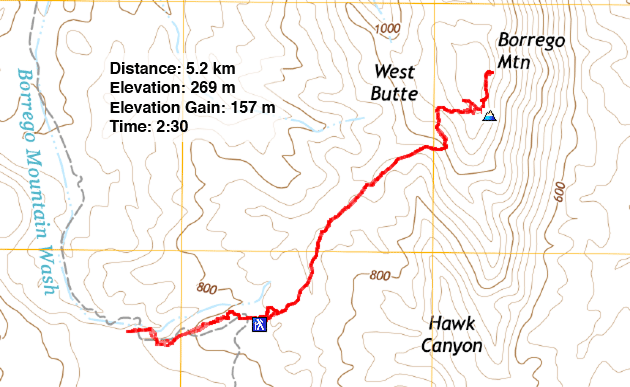 Borrego Mountain (3.2 mi, 883 ft, 335 ft)