bobspirko.ca | Home | Canada Trips | US Trips | Hiking | Snowshoeing | MAP | About

Valley Vista Peak
Skyline Regional Park, Arizona
January 28, 2023
Distance: 7.1 km (4.4 mi)
Cumulative Elevation Gain: 260 m (853 ft)
After spending a few days hiking around Phoenix – north, south and east – Dinah and I turned our attention west to a small peak near a town strangely called Buckeye. Turnbuckle Trail encircles the peak while Valley Vista Trail runs to the summit up the backside. Thus one can hike a loop and also tag a summit. We hiked the loop counterclockwise.
From the parking lot, we crossed a long footbridge and hiked a short distance to a fork, the start of the loop. Turning right, we followed the trail as it meanders up a valley passing cactus and flowering bushes. Near the end of the valley, the trail ascends a ridge on the right and crosses over before settling on traversing a slope. A gradual bend brought the summit ridge into view.
Turnbuckle Trail starts along the ridge, but before it dropped down into the valley on the other side, we jumped onto Valley Vista Trail and followed it to the summit. Here indeed, we had vistas of valleys as well as views of low, surrounding mountains. The large, dark boulders that crowd the narrow summit ridge added to the scenery. After taking a break, we headed back down Valley Vista Trail to Turnbuckle Trail.
We followed the trail as it first switchbacks down the slope before turning to hug the mountain base back to the fork to complete the loop. The entire hike was low-key but pleasant enough, and worth the slight effort for the desert views.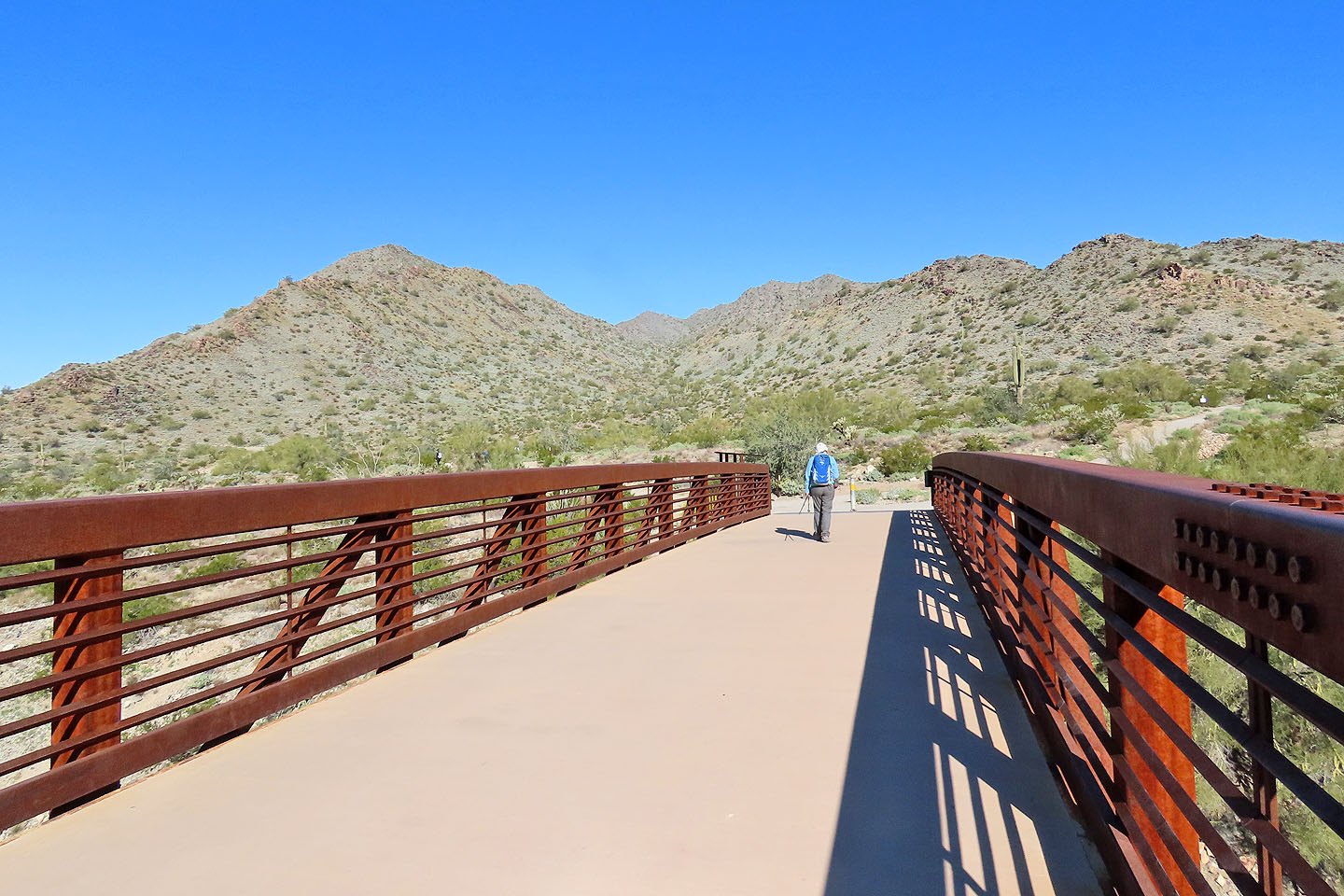 The hike begins on a bridge. Valley Vista Peak is left.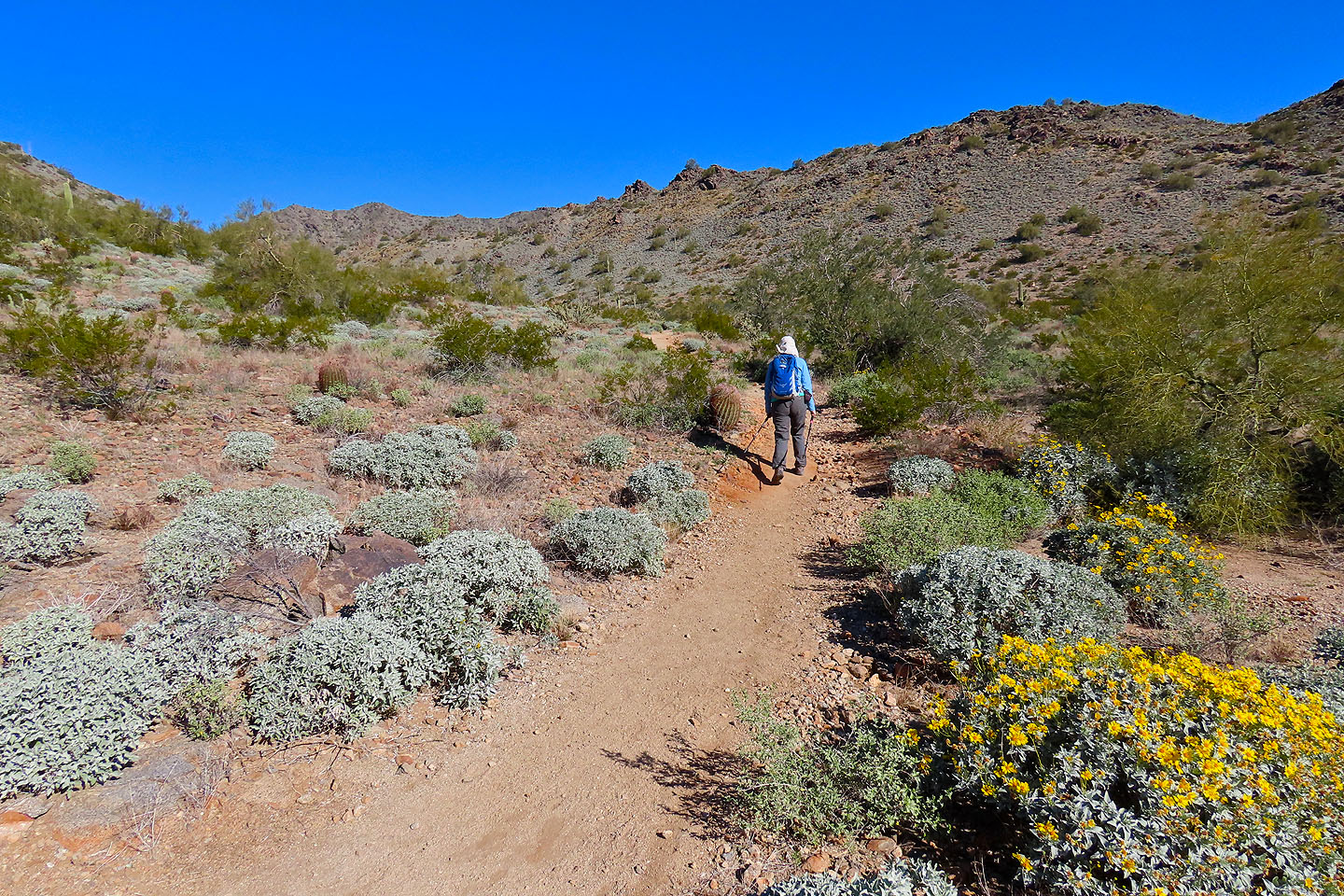 At the fork we turned right and started up the valley trail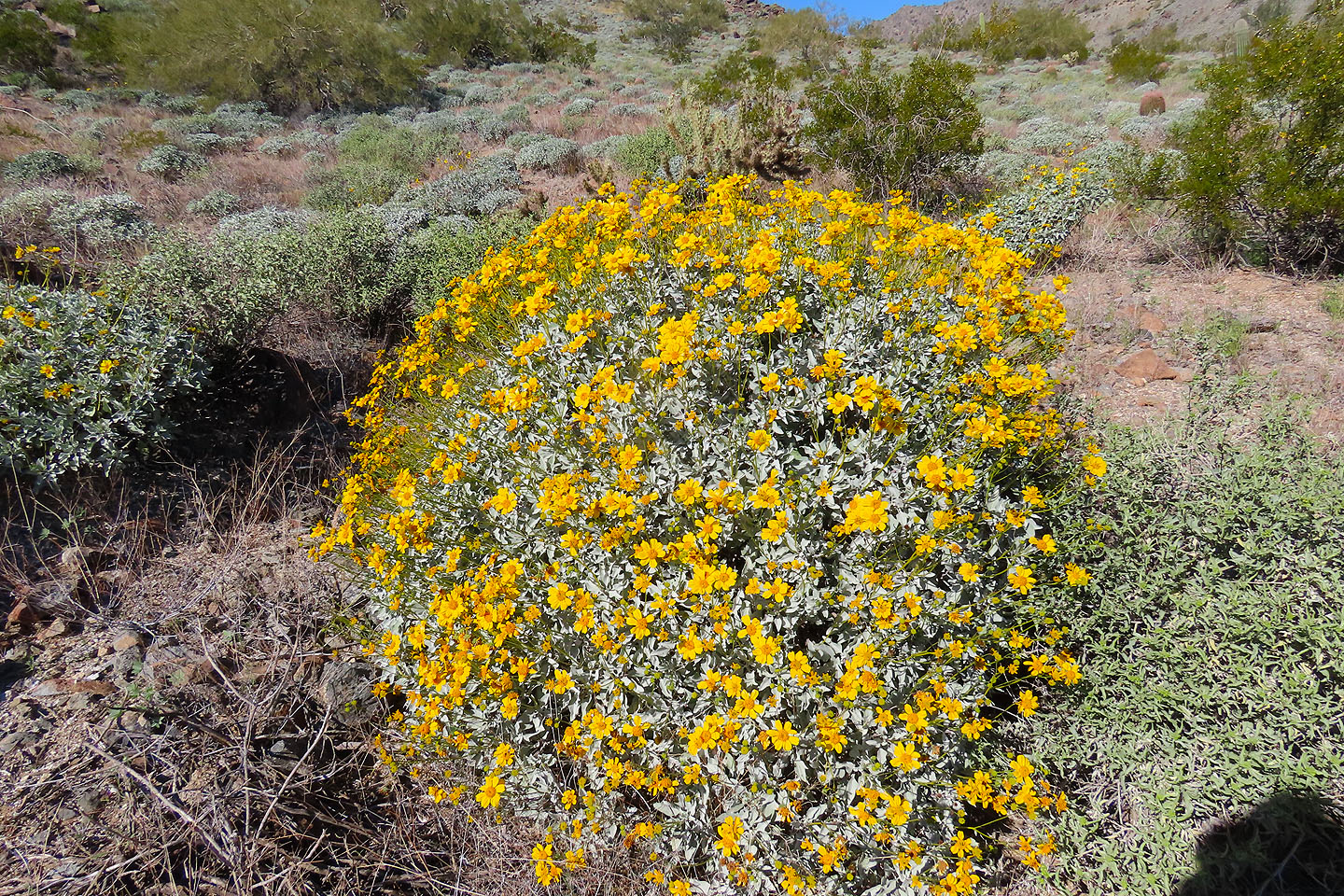 Brittlebushes were blooming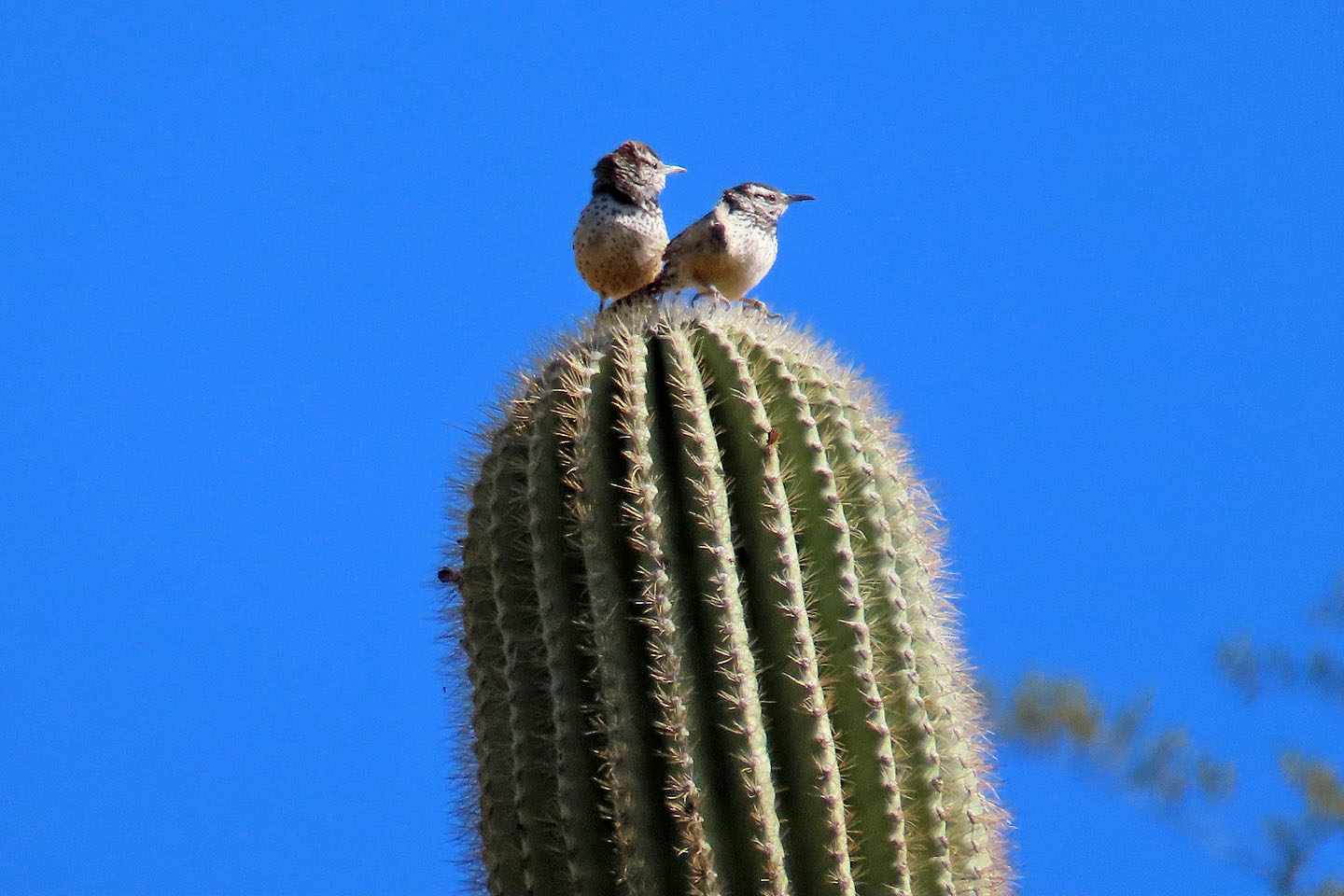 Cactus wrens sit comfortably on a saguaro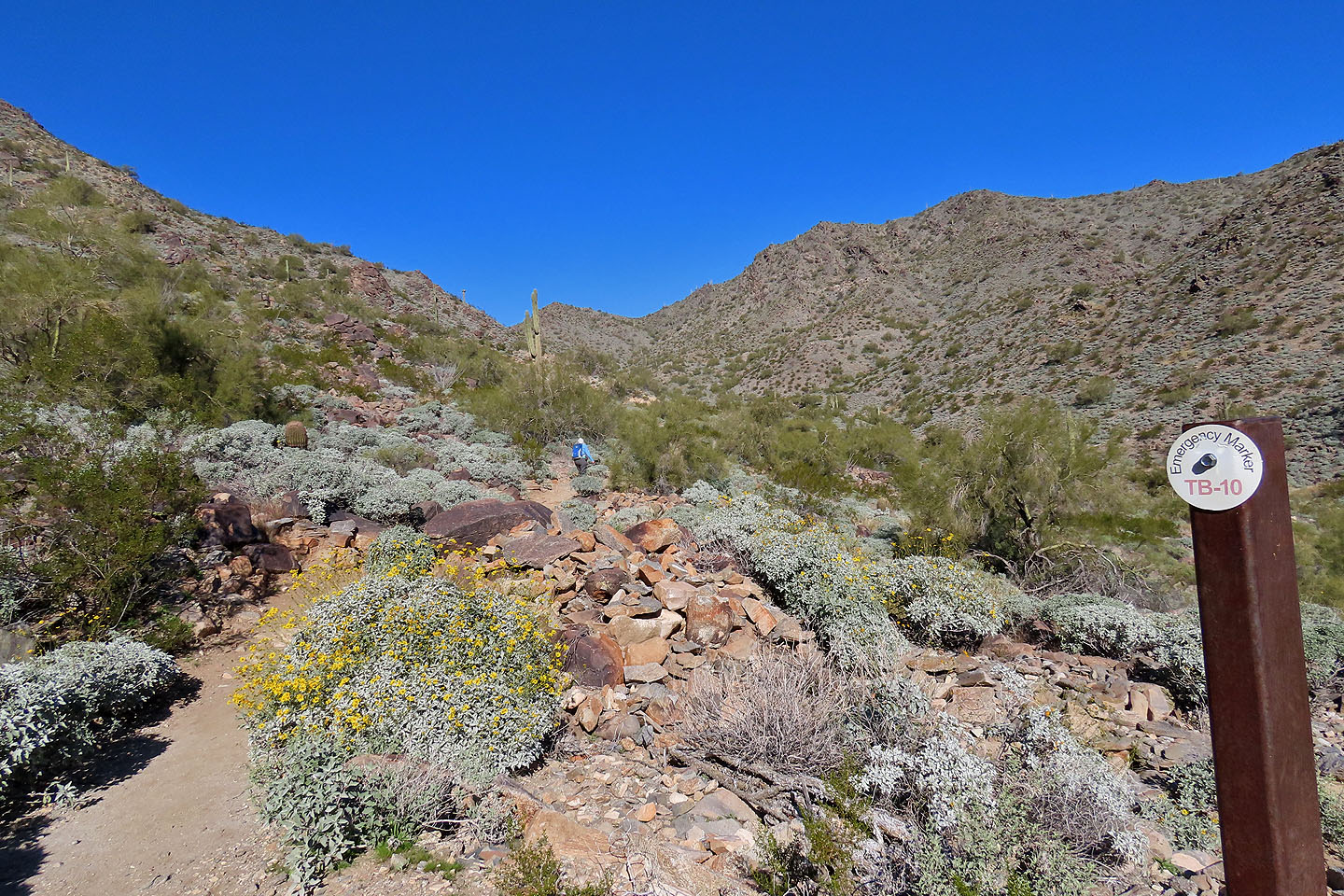 The trail runs over the ridge ahead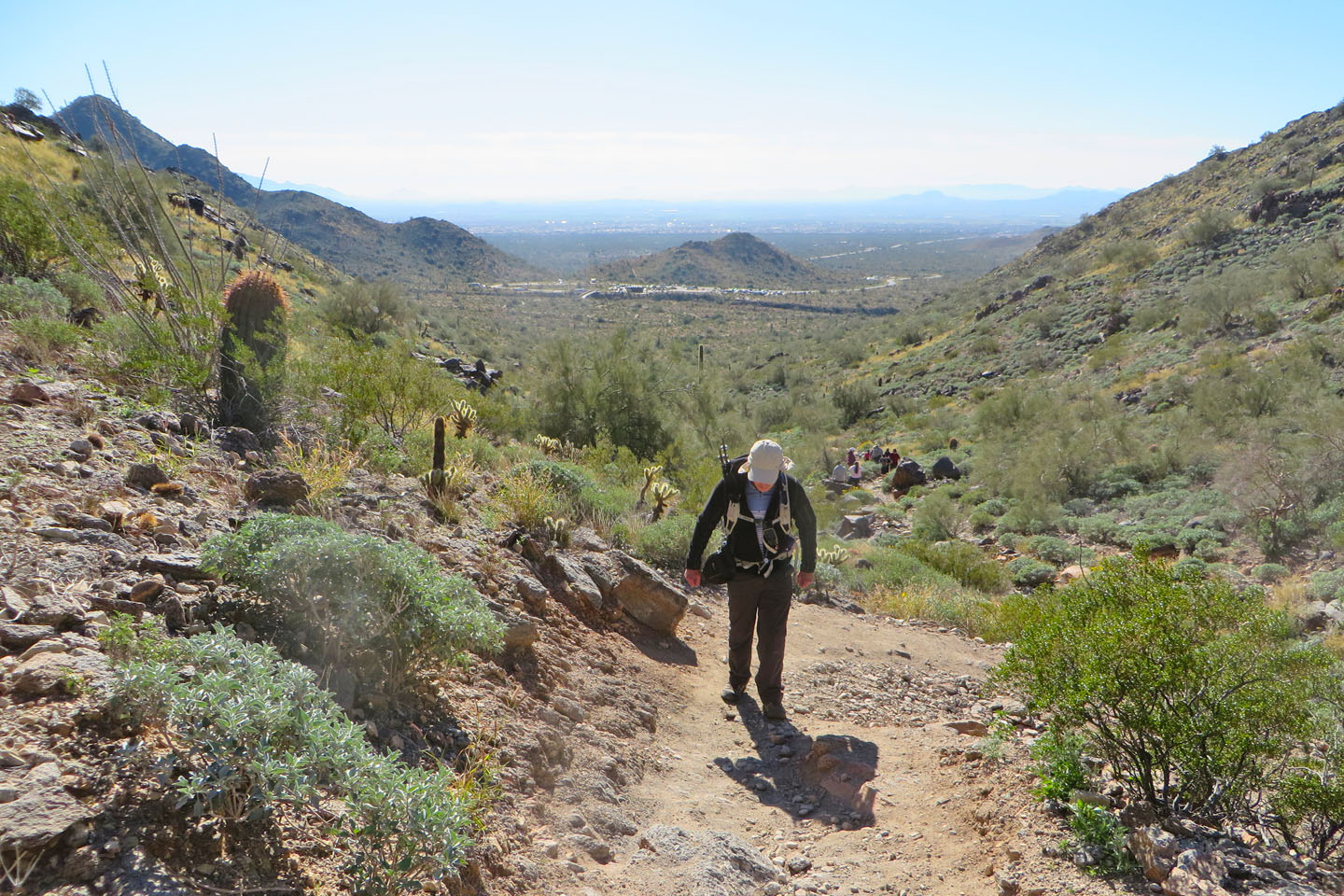 Looking back at the parking lot as we start up the ridge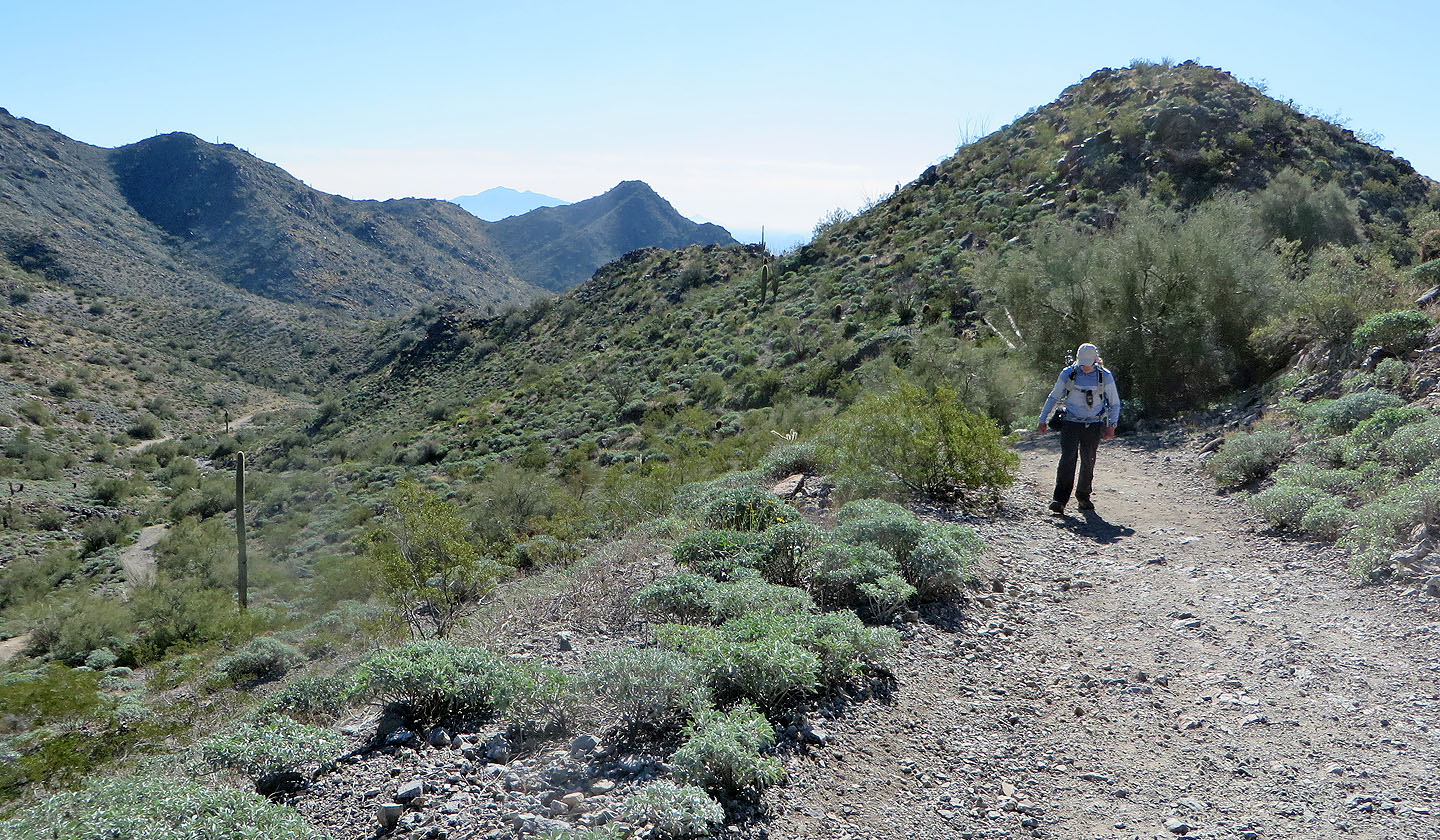 Looking back after hiking over the ridge. Behind us, Mountain Wash Trail ascends to meet Turnbuckle Trail.

After turning a corner, we could see the trail we came up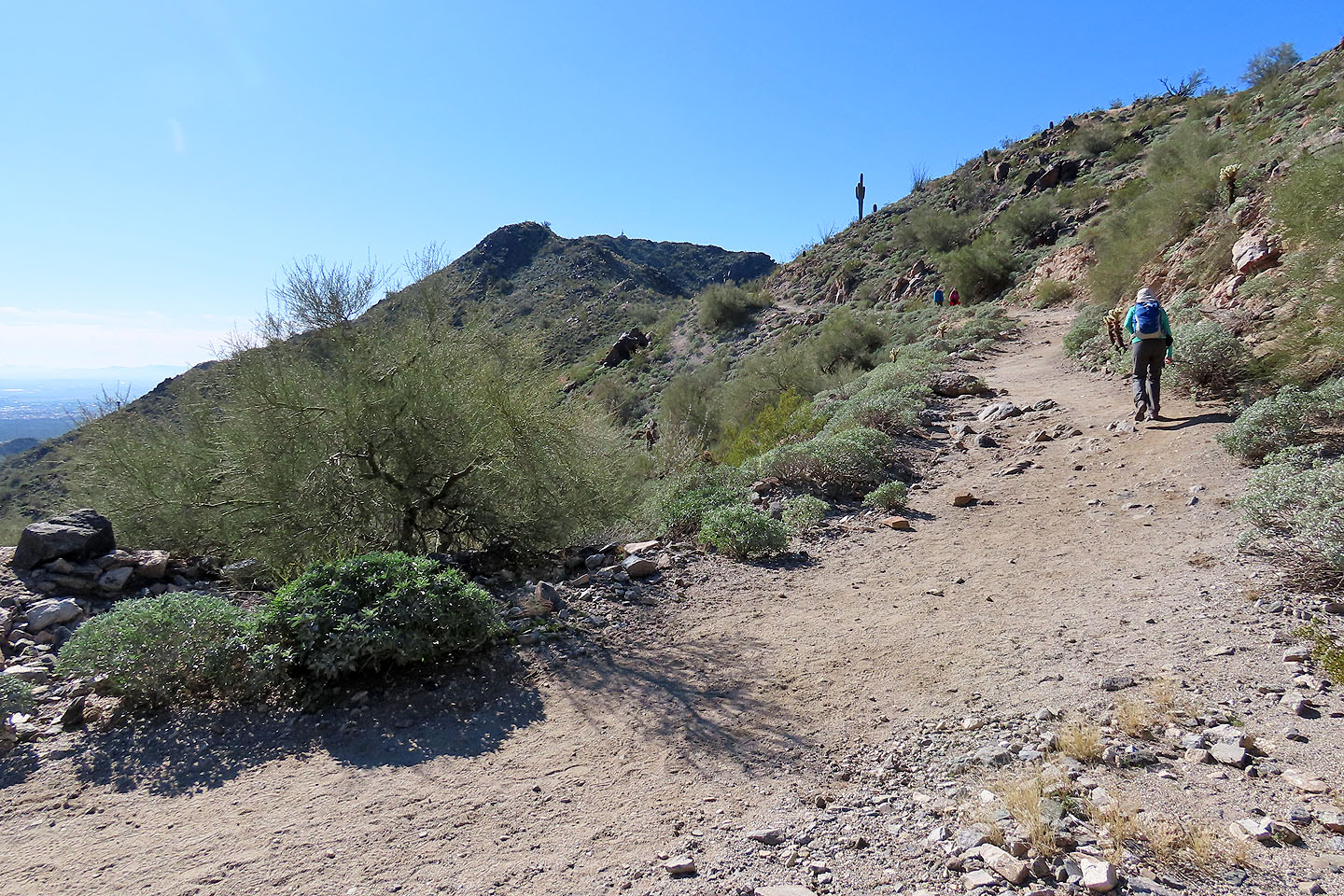 The summit ridge appears ahead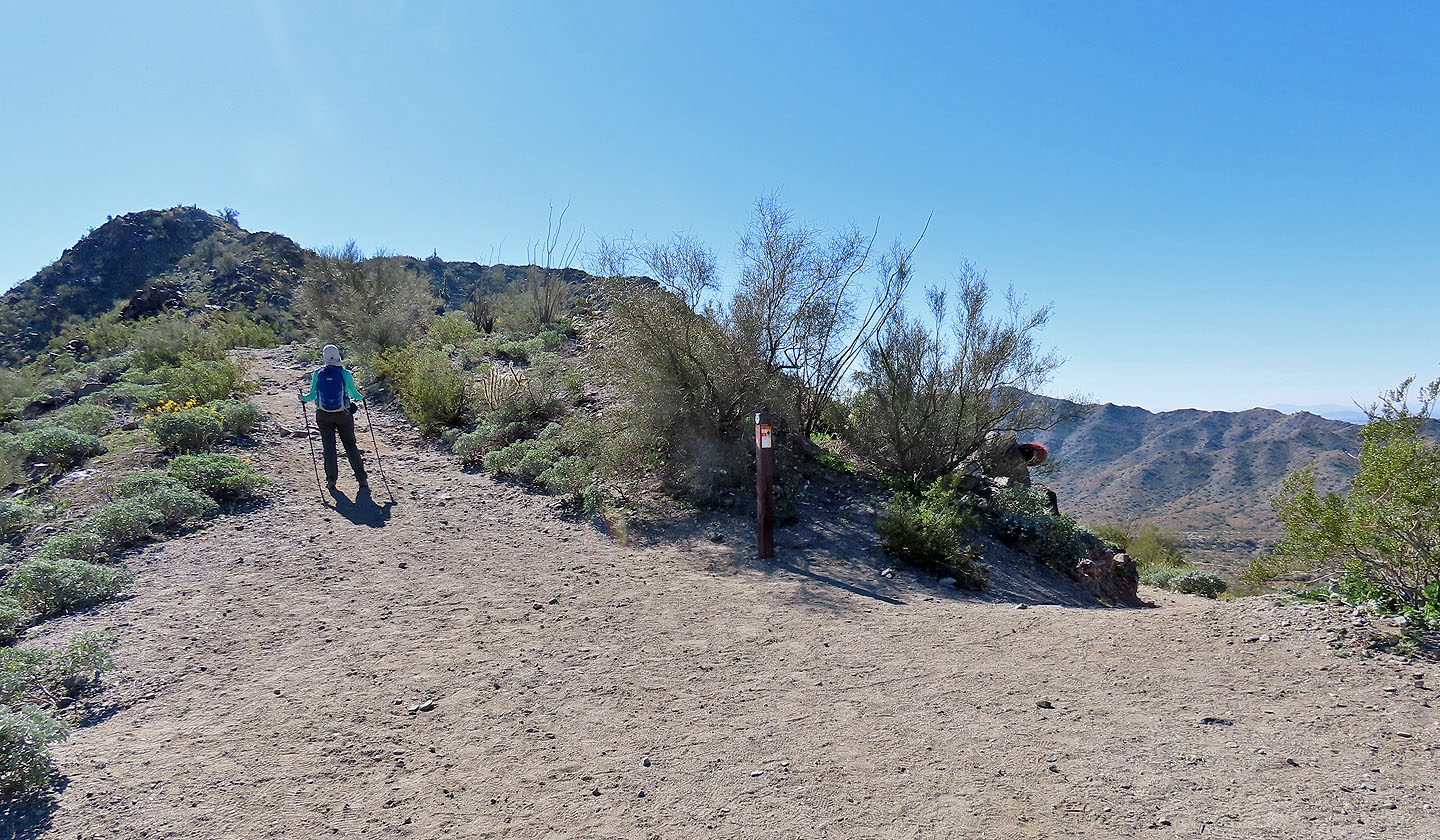 We turned onto Valley Vista Trail which leads to the summit. Turnbuckle Trail continues on the right. Mouse over to read the post sign.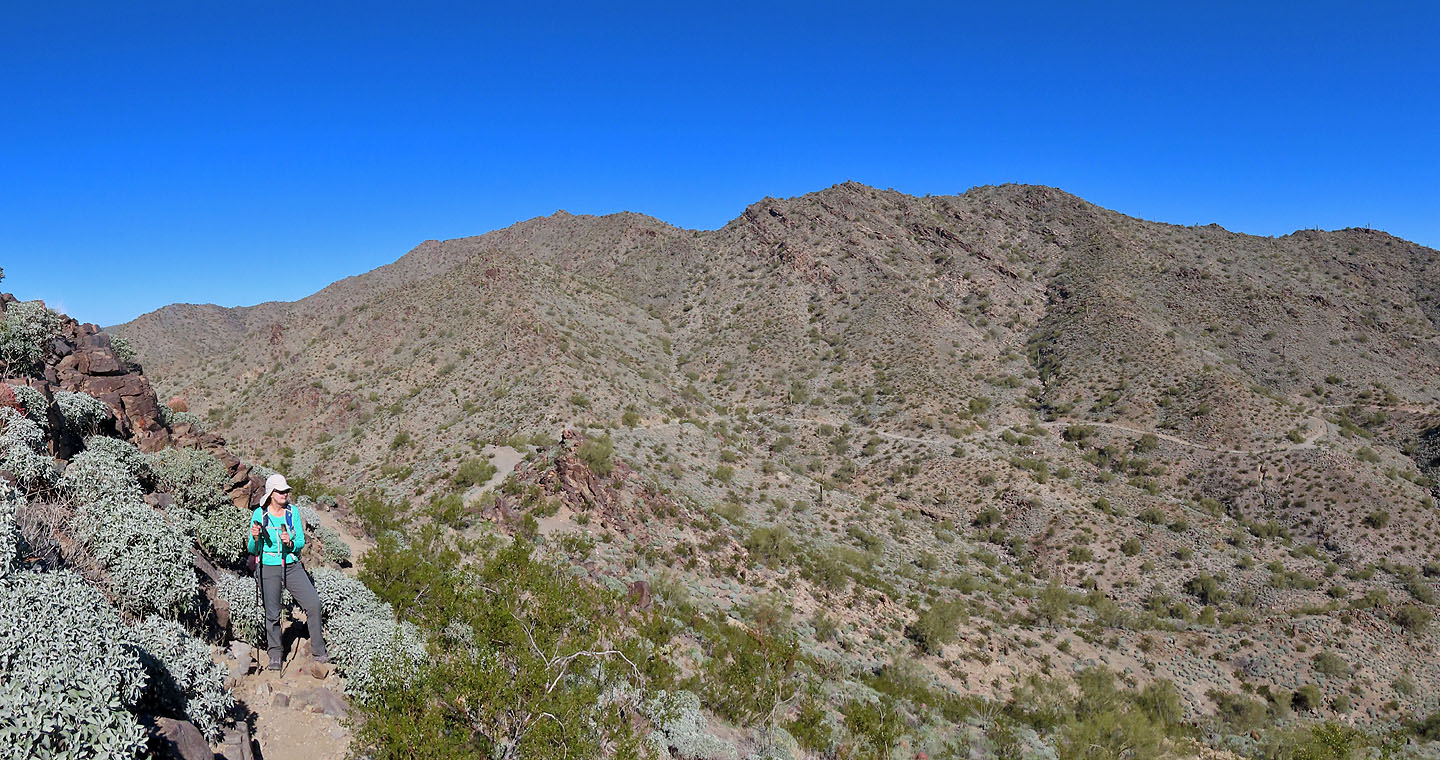 Looking back at the trail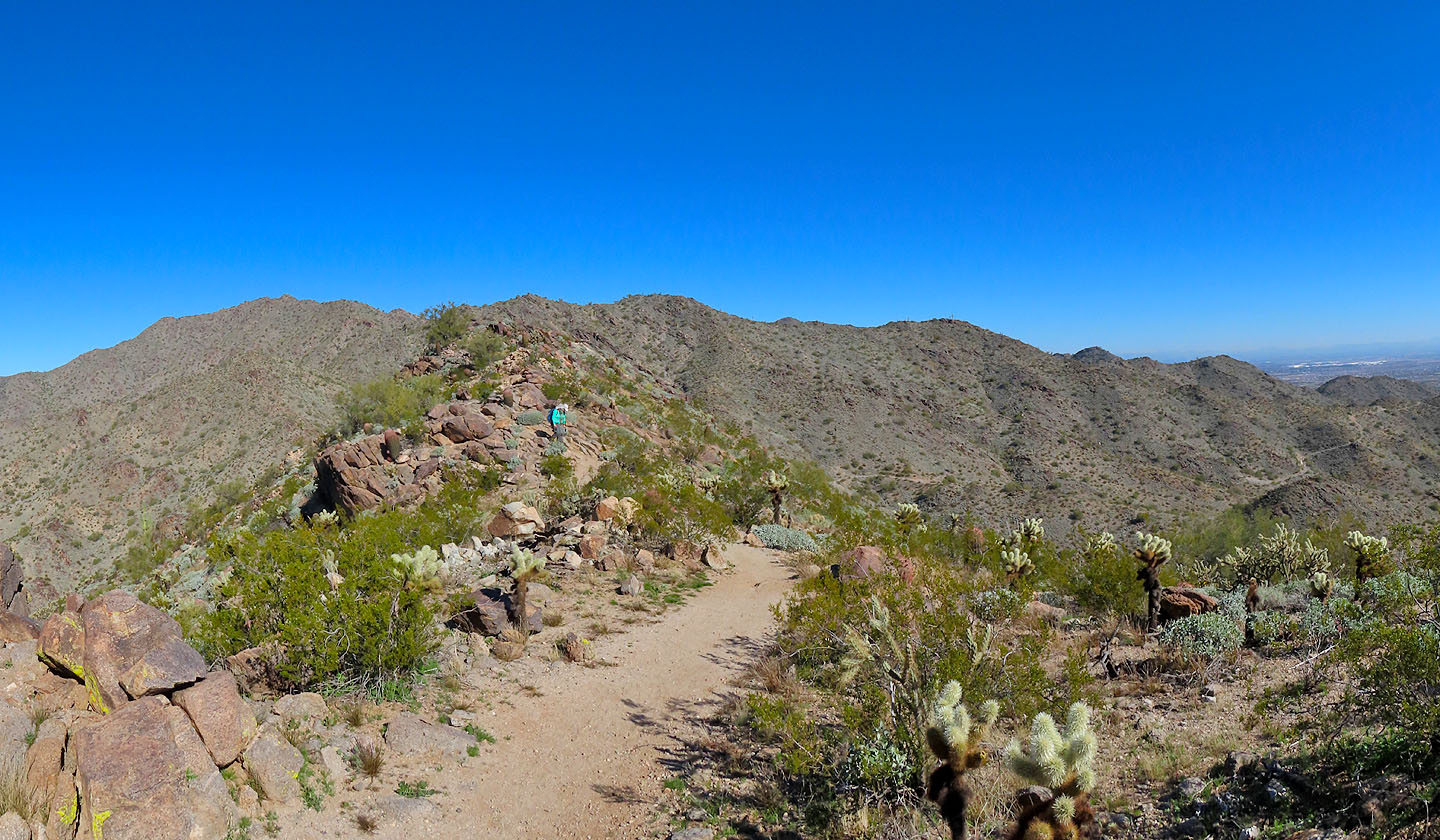 The trail follows the ridge as it nears the summit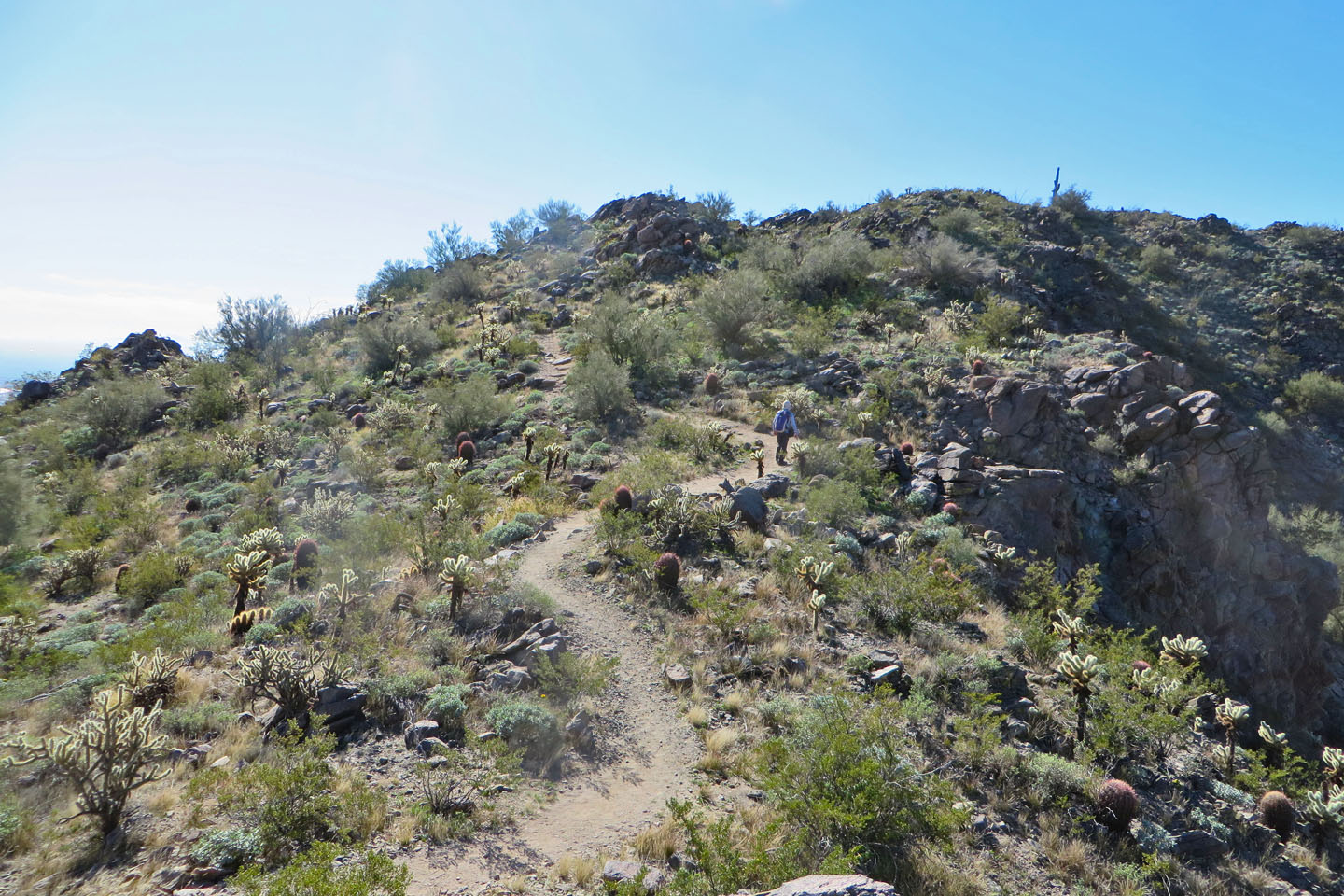 Going to the summit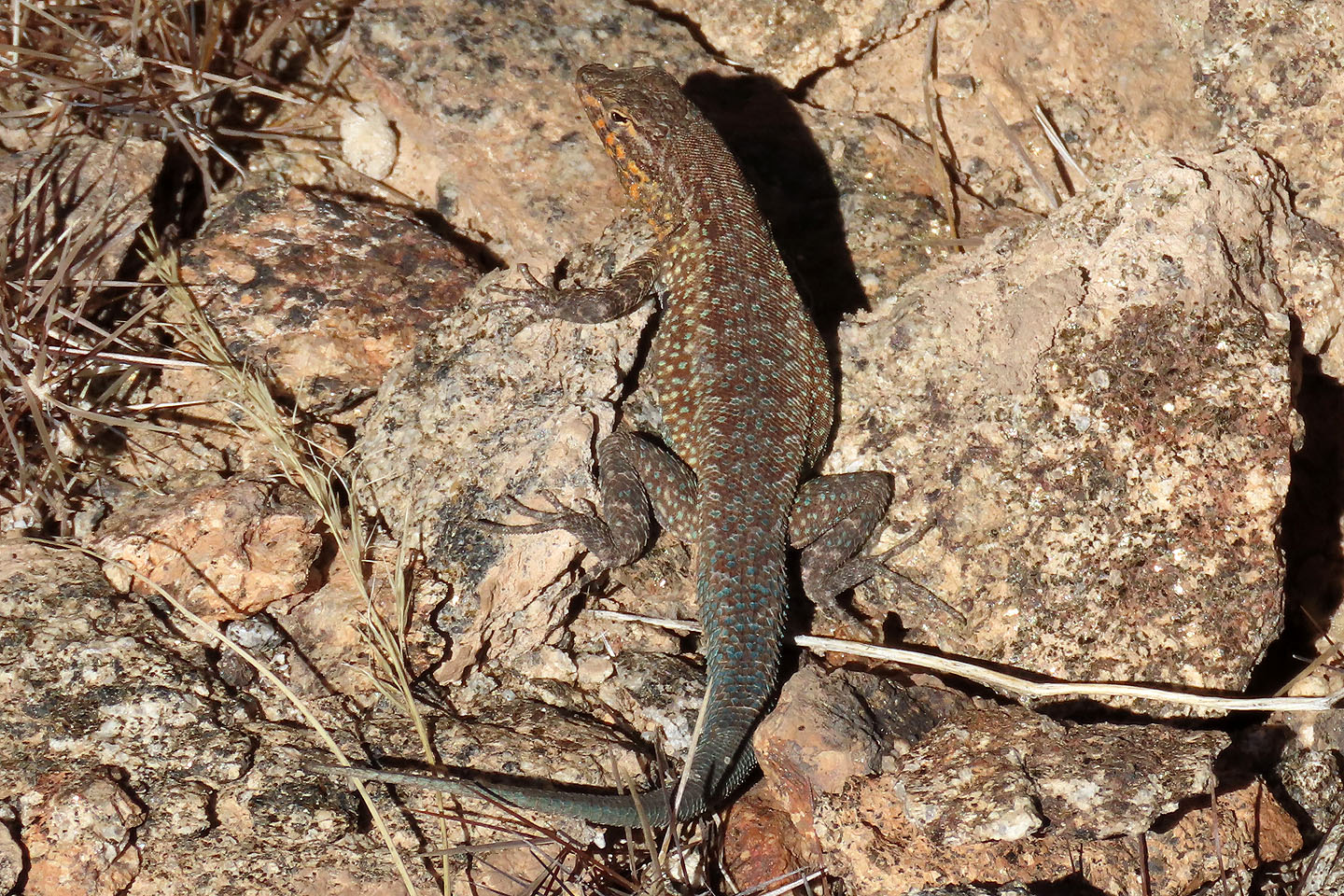 A lizard basks in the winter sun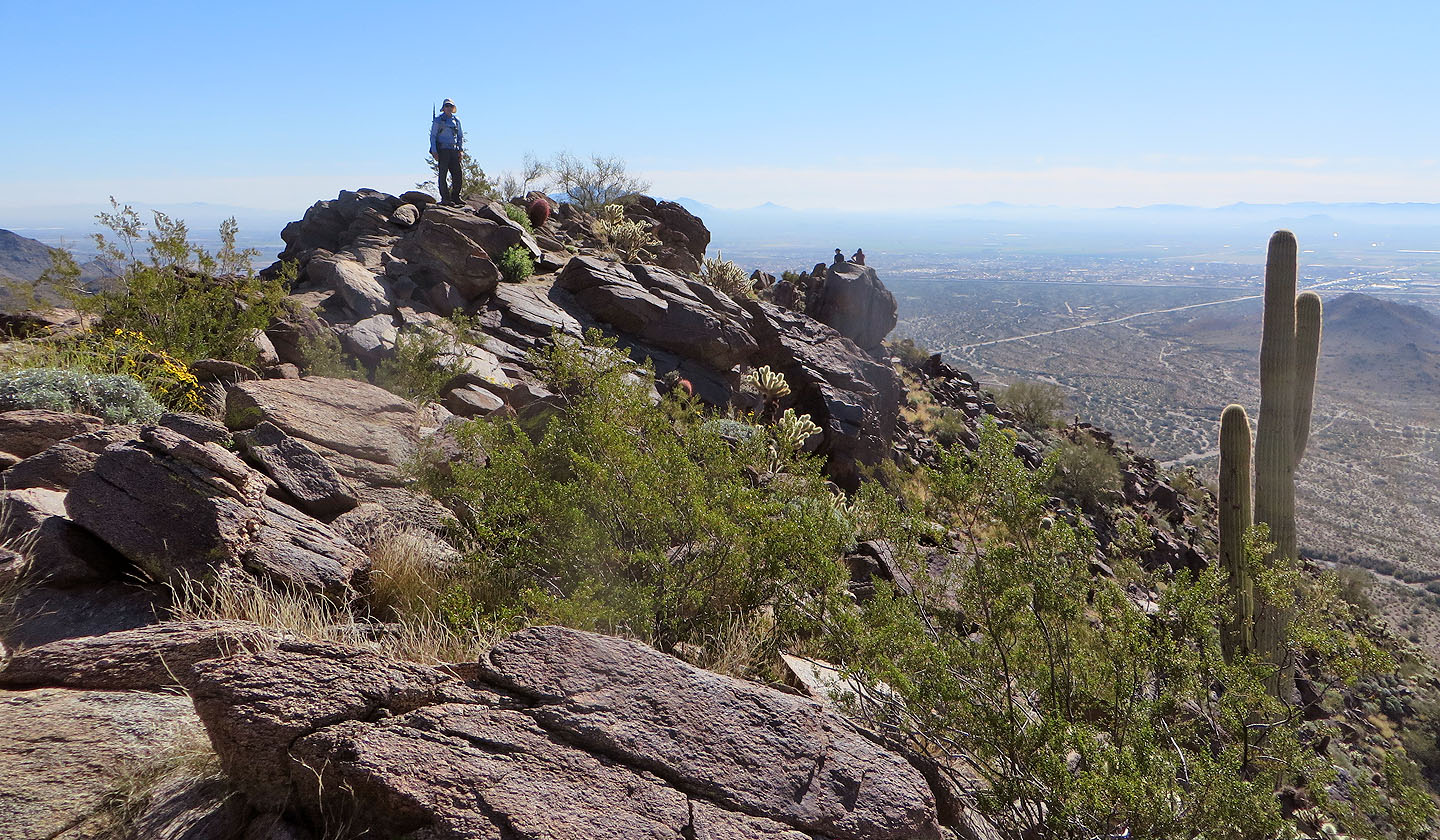 On the summit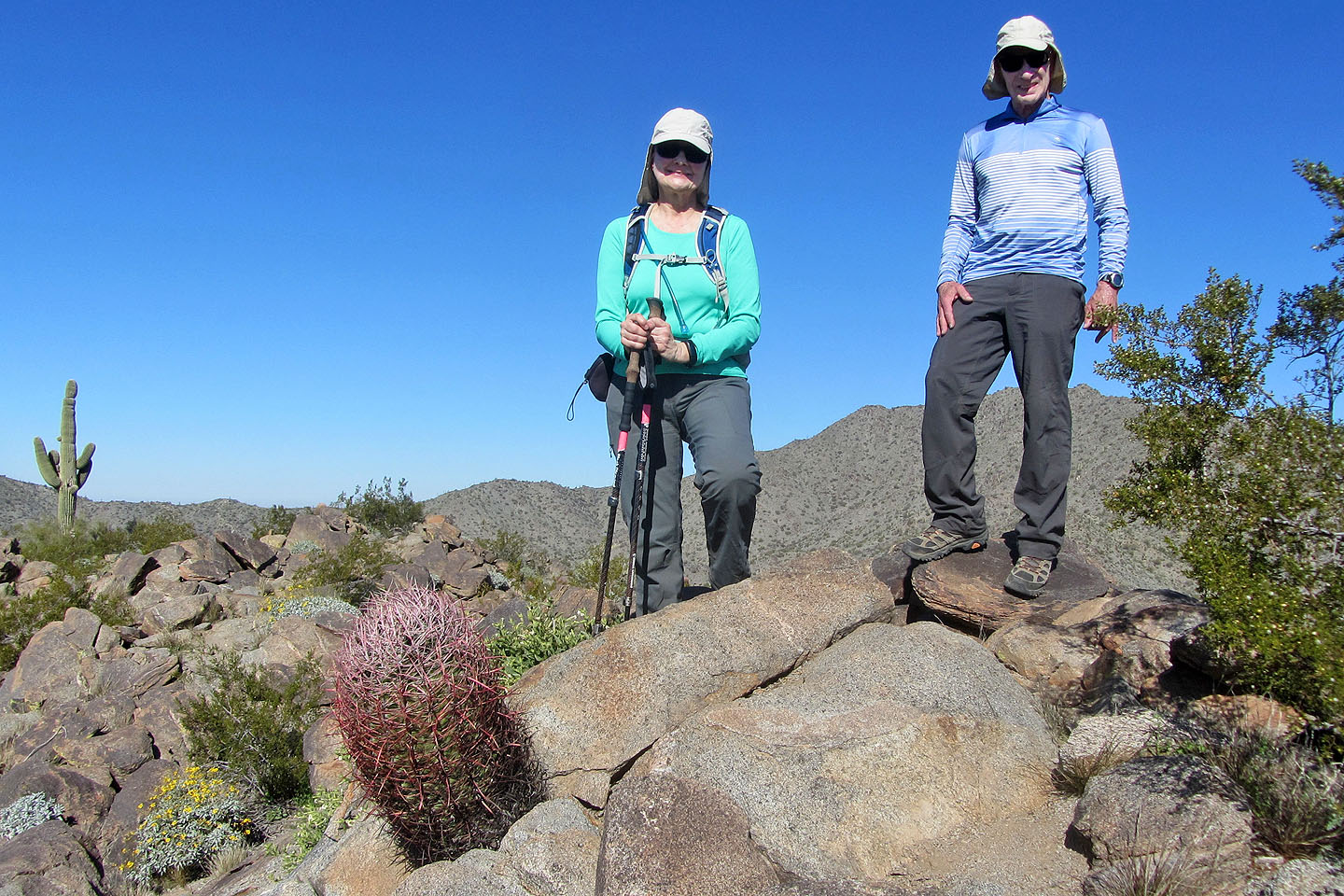 Dinah joins me on top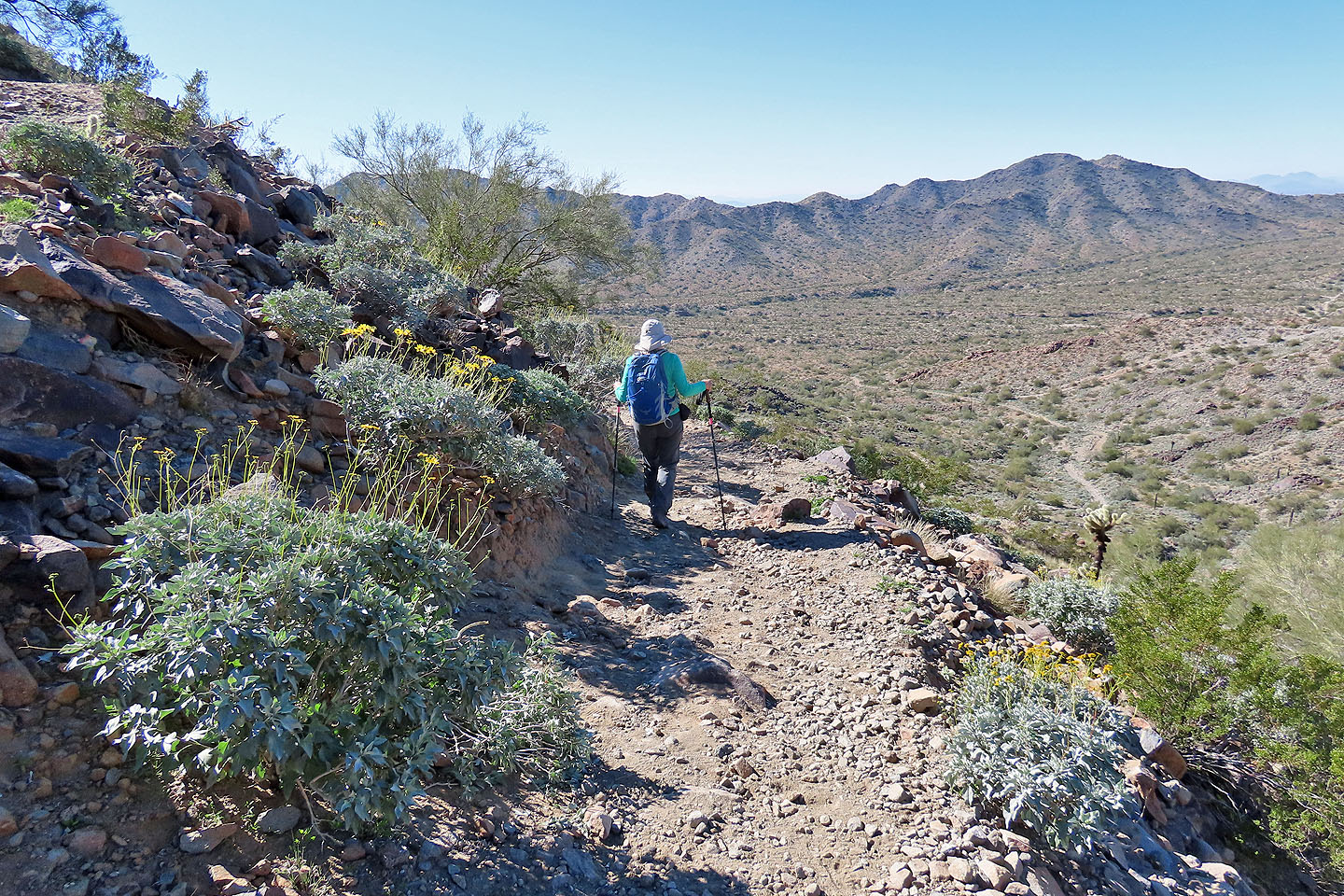 Continuing down Turnbuckle on switchbacks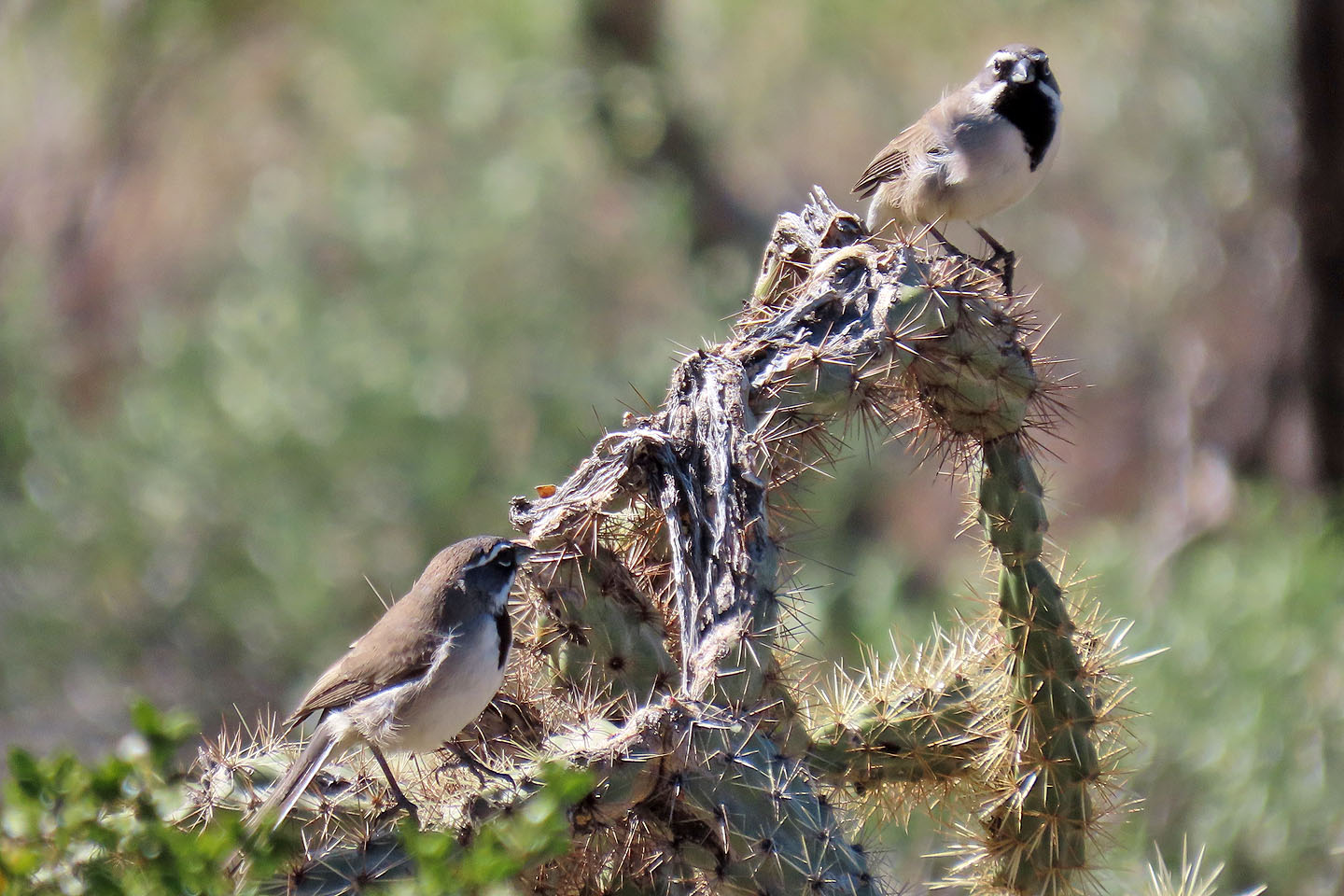 Black-throated sparrows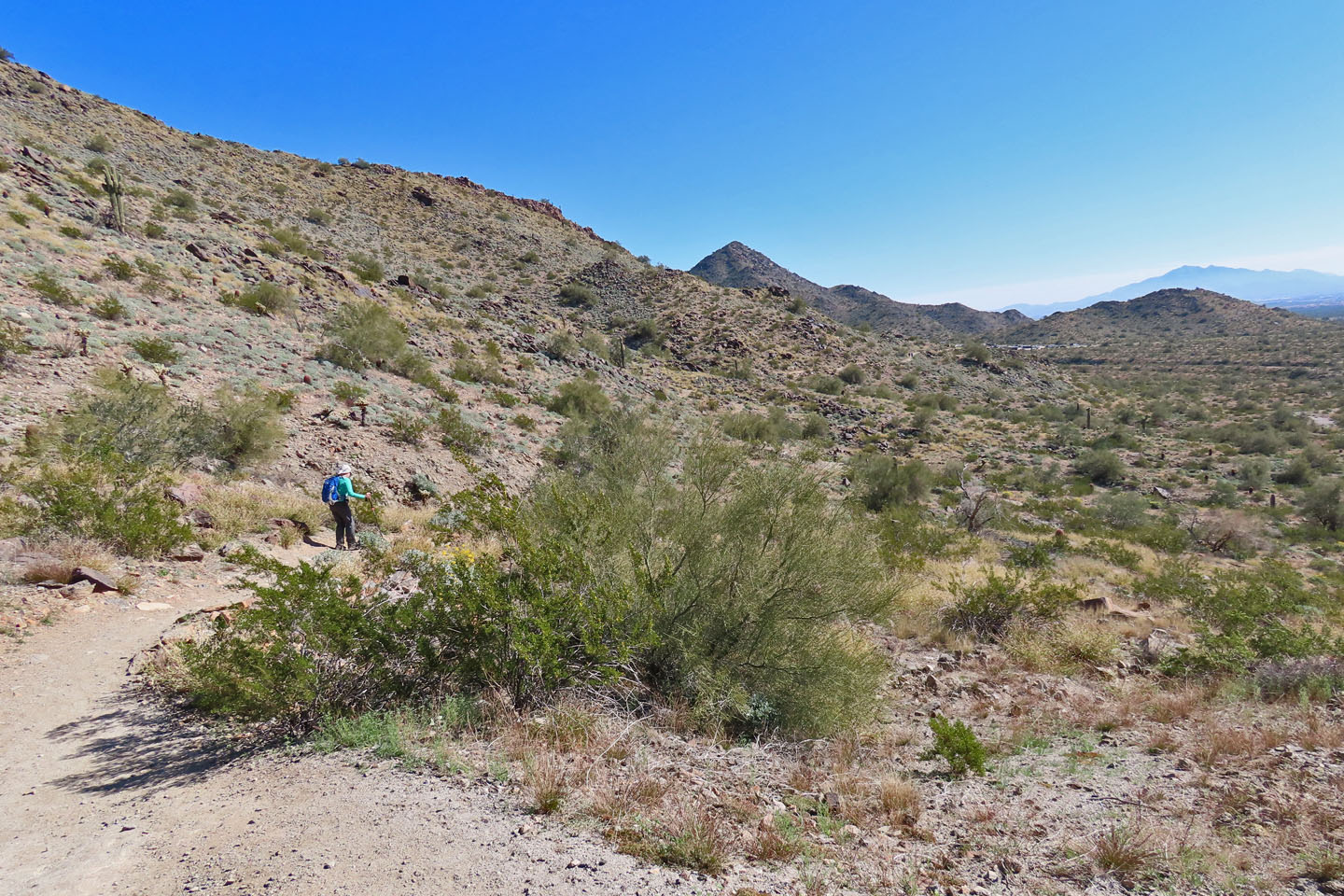 The rest of the trail remains low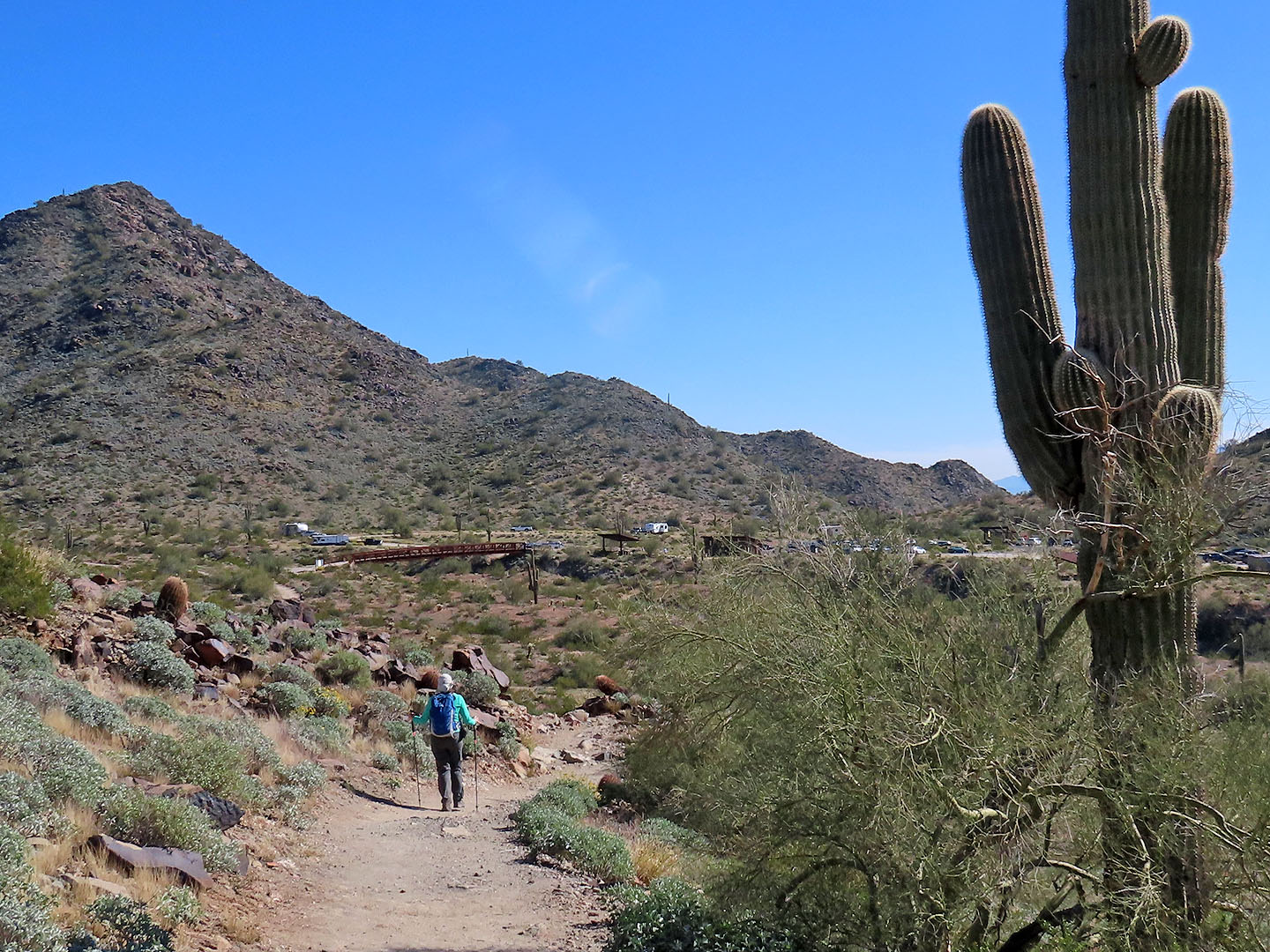 Returning to the parking lot. The trailhead bridge appears ahead.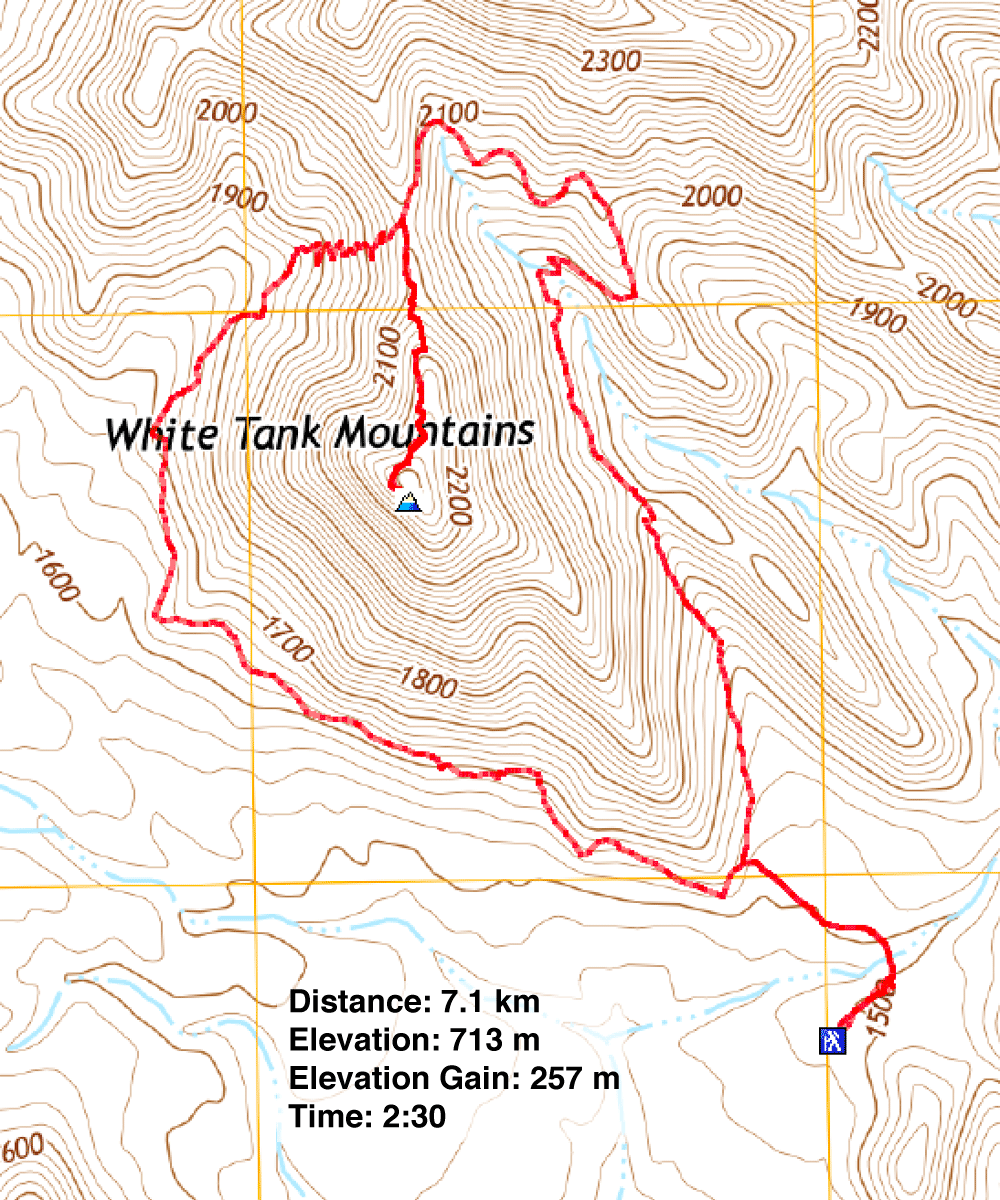 Valencia (4.5 mi, 2339 ft, 843 ft)