bobspirko.ca | Home | Canada Trips | US Trips | Hiking | Snowshoeing | MAP | About
Storm Mountain, North Ridge (Reconnaissance)
Kootenay National Park
January 26, 2008
Although Storm Mountain is a scramble, the more gentle north ridge appears to be a good winter destination, suitable for a snowshoe ascent. Since I was going solo on this trip, I knew I wouldn't be able to break trail all the way to the top, a gain of over 1000 m. I decided to do a reconnaissance of the ridge before returning with a partner.
I parked on Vermillion Pass at the Continental Divide parking lot on Highway 93 and set off up the treed slope under cloudy skies. I immediately encountered fallen, burnt trees everywhere. I was able to climb over most of them, but often I was forced to give some areas a wide berth. I came across a few snowshoe tracks but these appeared to meander or loop around back to the parking lot. They were of no use to me and I soon left them behind.

As I ascended the slope, I tried to angle right where the map showed a gentler slope, but the terrain, such as gullies filled with logs, forced me to go nearly straight up at first. The snow was soft and it was wearisome snowshoeing over the deadfall. I often tripped or fell as I struck logs or branches hidden under the snow.
I made it through the forest to reach dead trees still standing. Although the view had opened up making routefinding easier, traveling became more difficult. The deep snow hid air spaces next to the logs. I often stepped onto solid-looking snow only to hit an air space and suddenly drop down a foot or two.
Eventually I reached cliff bands. I spent the better part of an hour looking for a weakness through the first cliff band without luck. Even if there were a way to snowshoe up through them, the effort would be taxing. I managed to only gain 360 m from the parking lot. I started back down pondering a different approach, one that would avoid the cliff bands when I returned.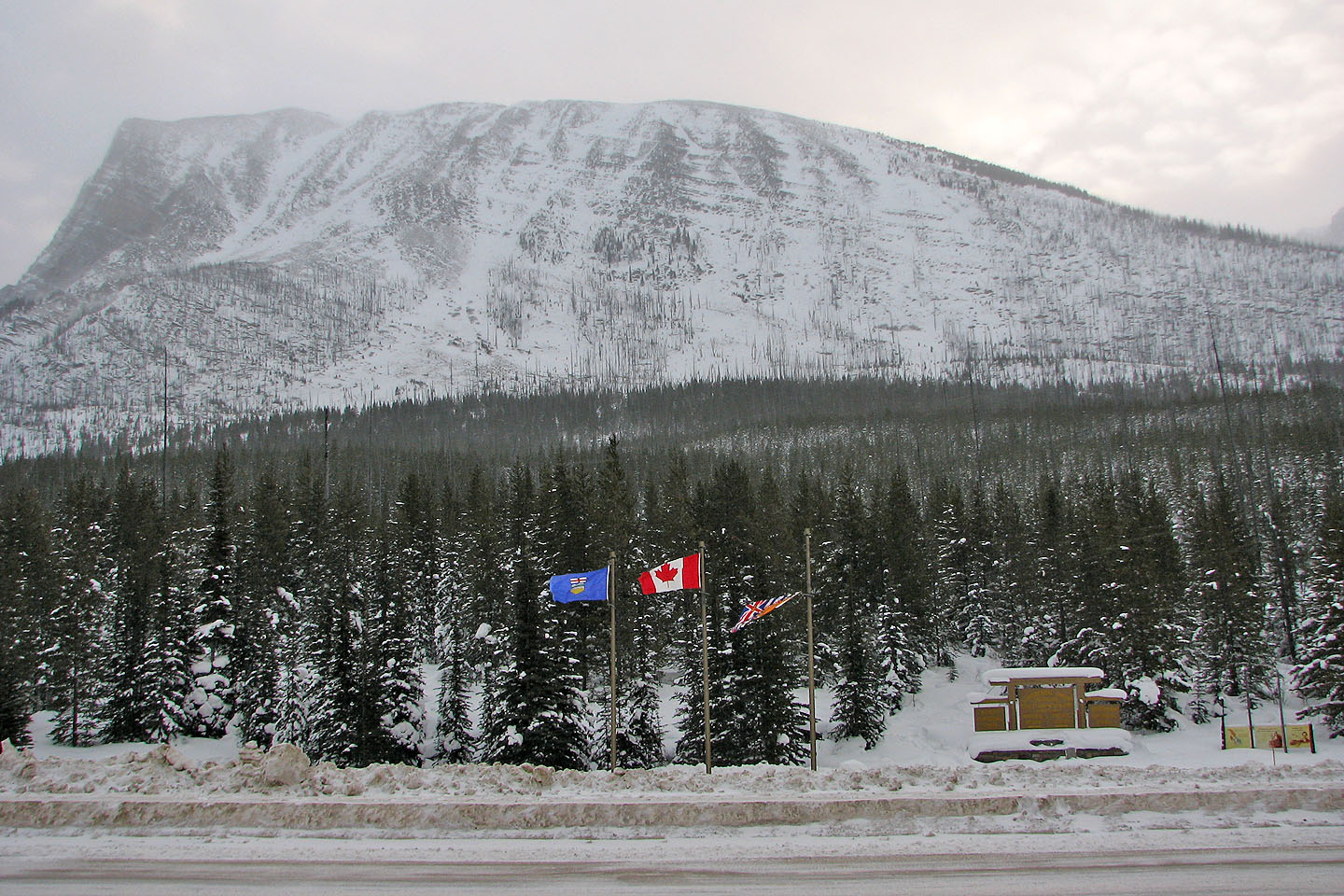 View of the North Ridge from my starting point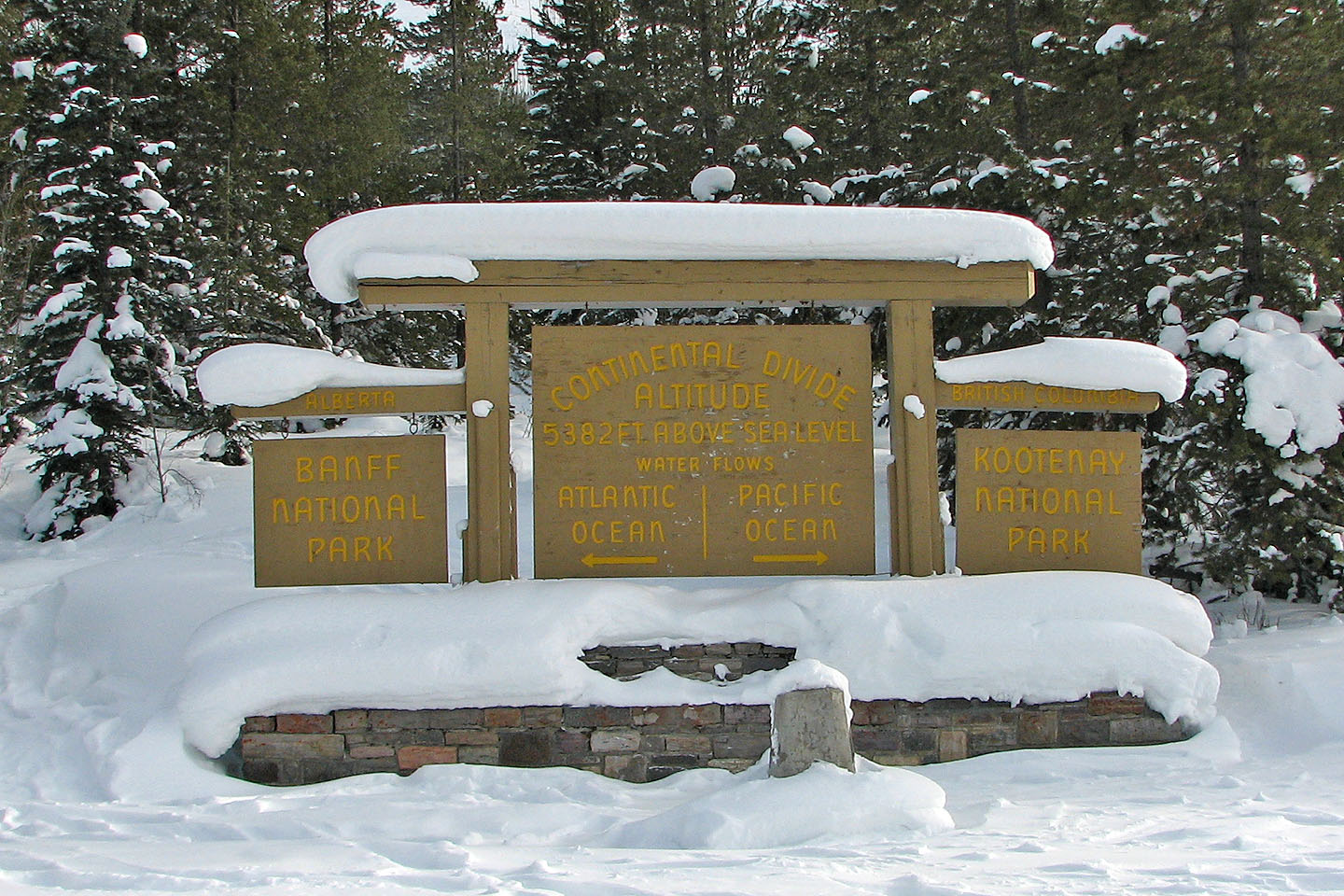 The trailhead sits on the Continental Divide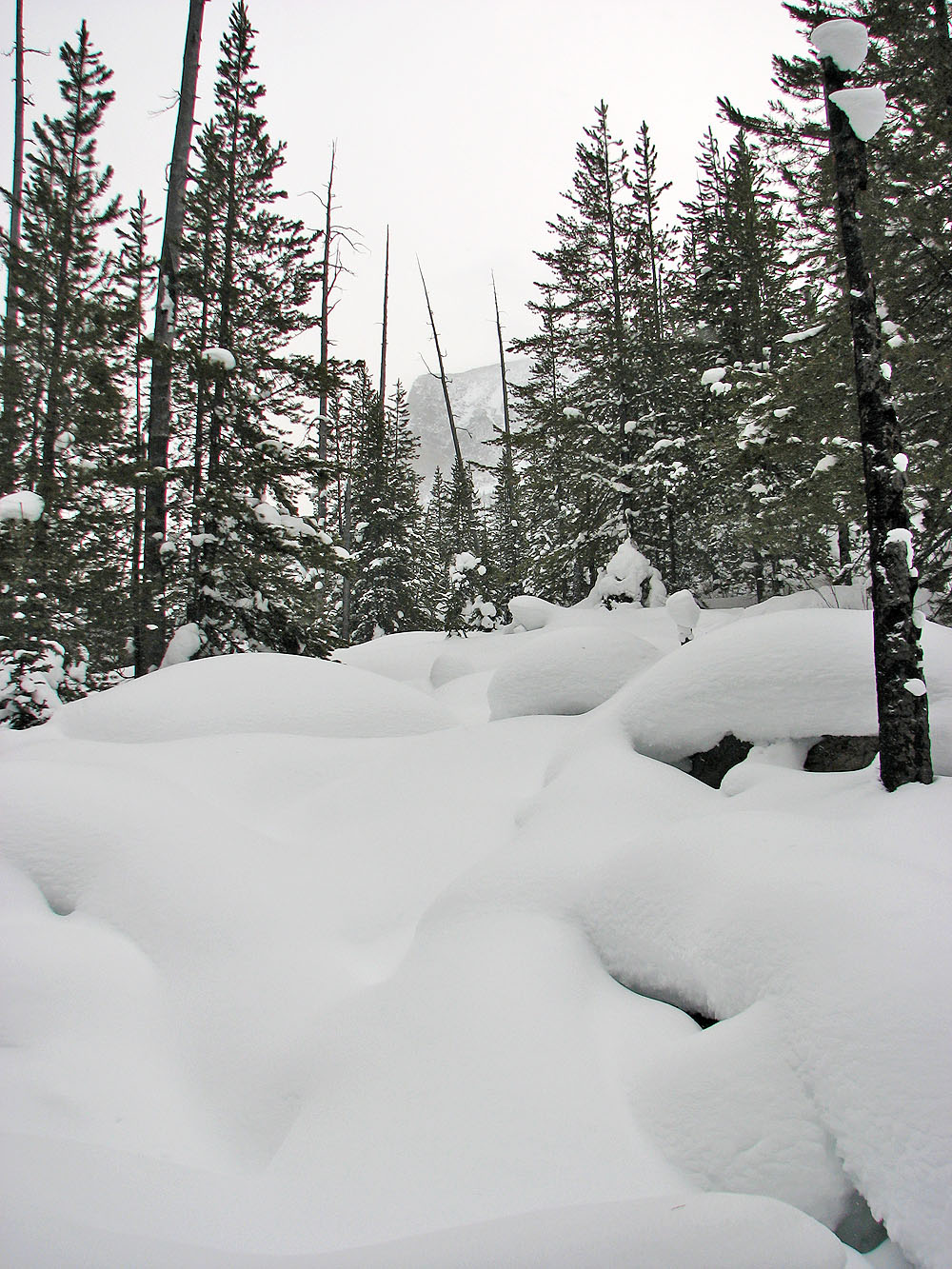 Near the start, I got a glimpse of the summit of the north ridge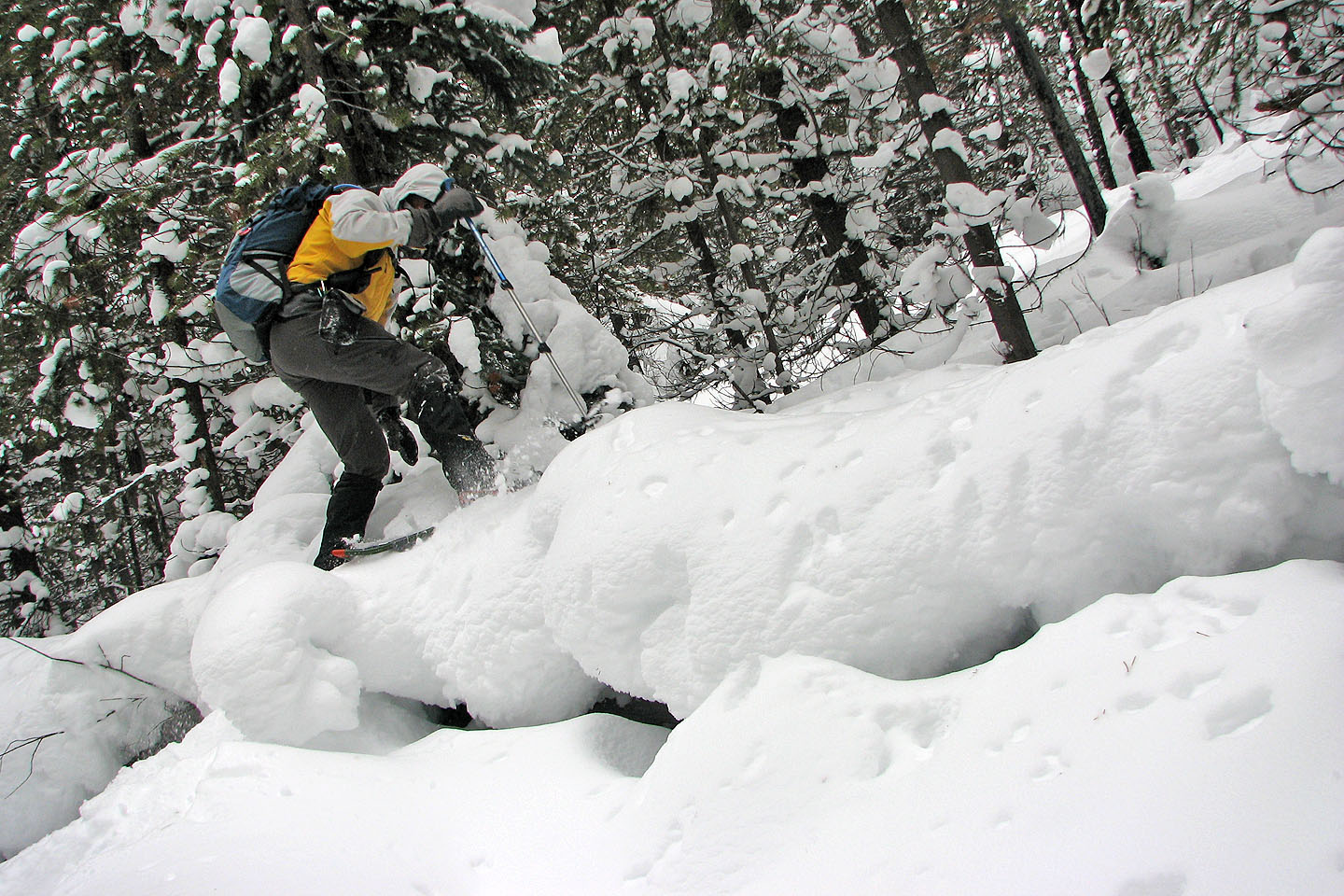 Climbing over a log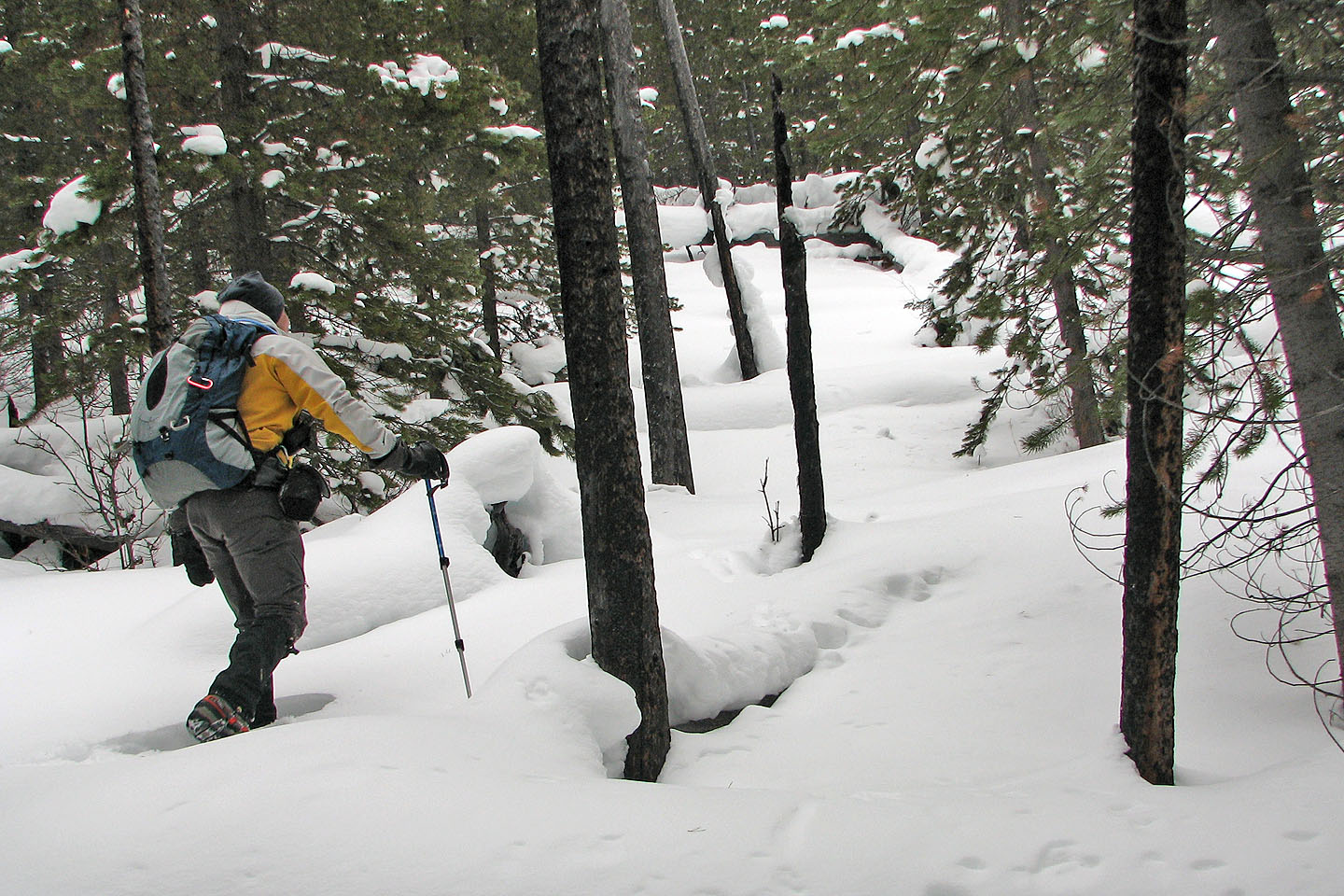 The entire trip required negotiating deadfall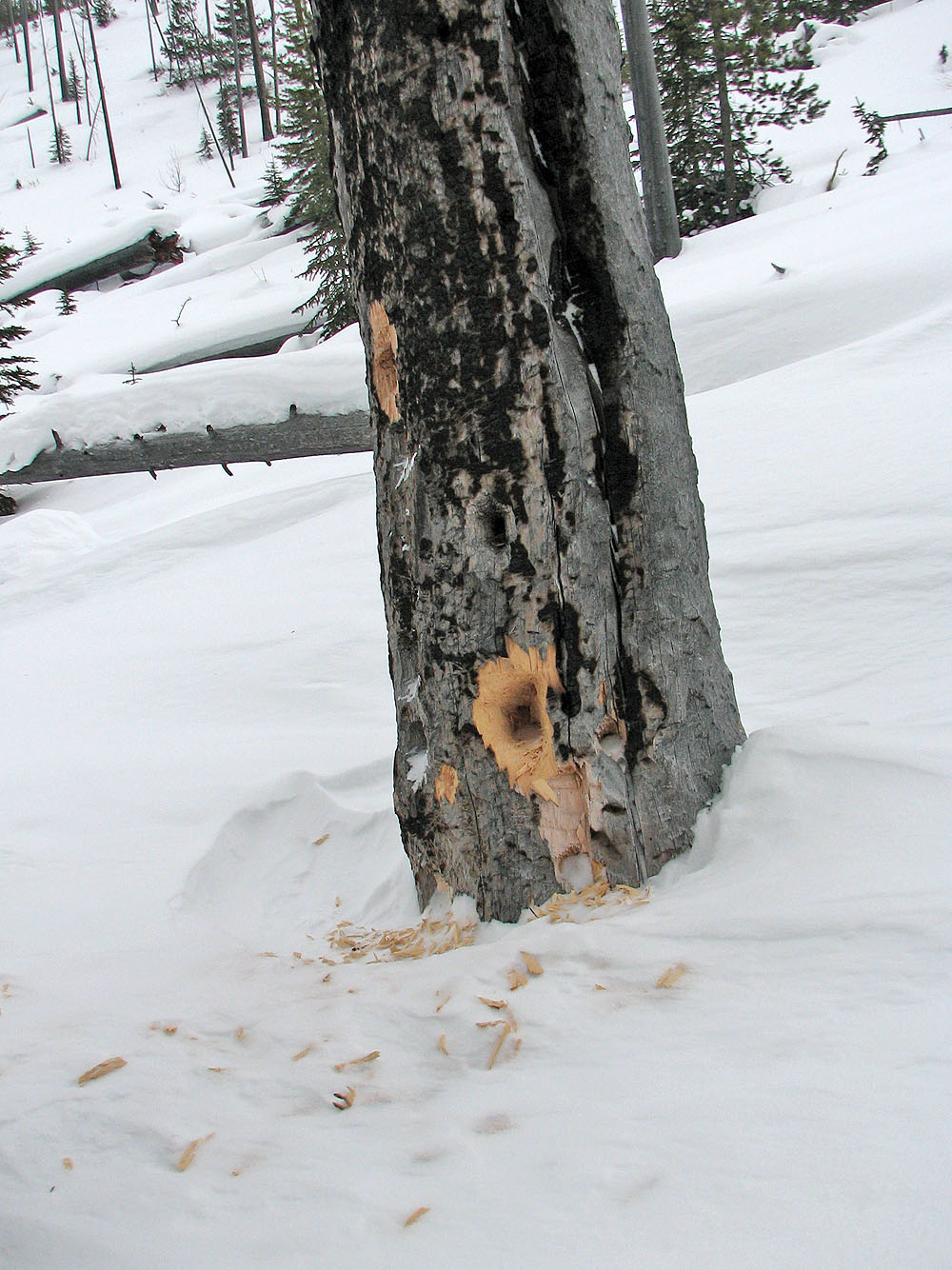 Signs of recent animal activity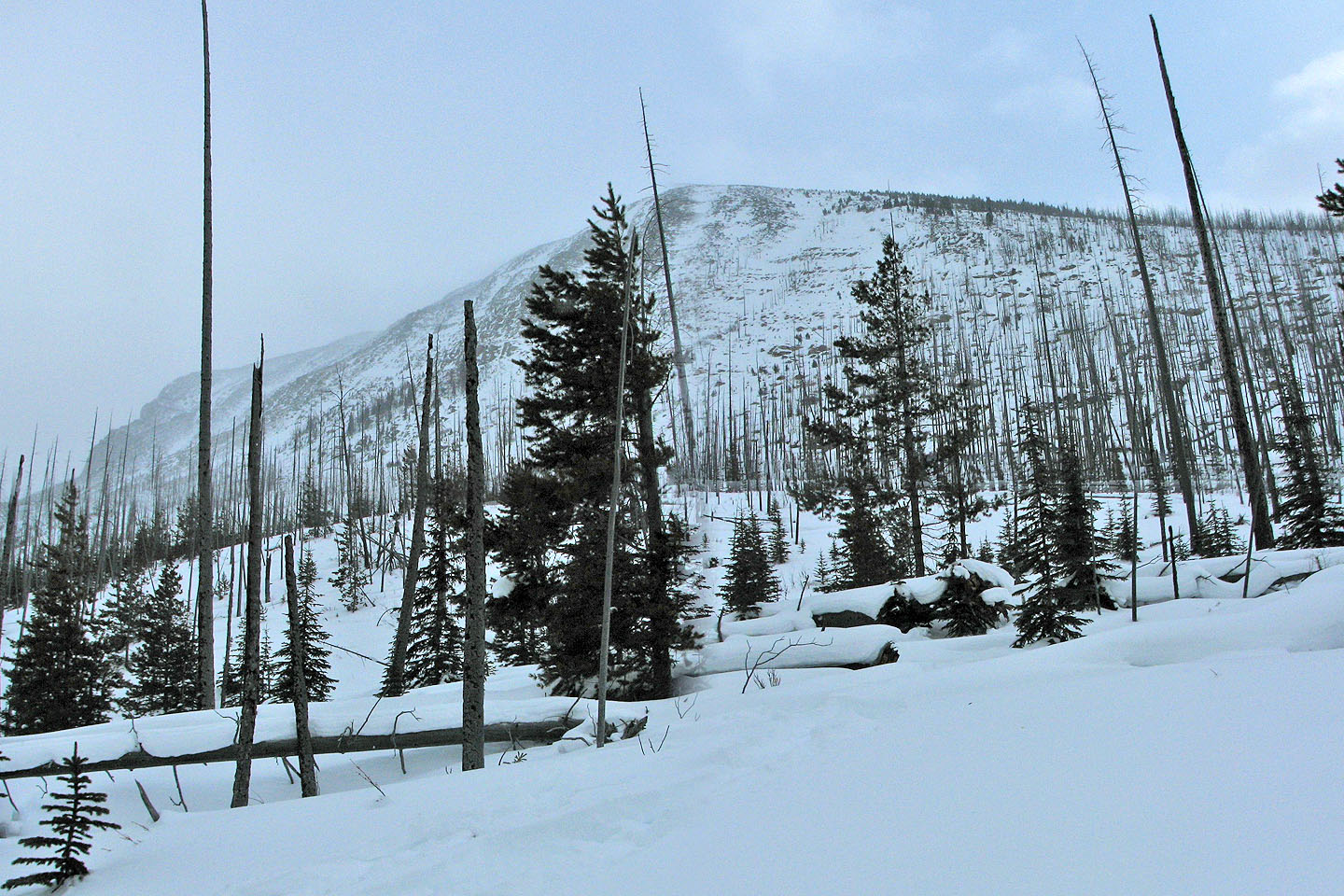 View of the ridge; the summit is on the far left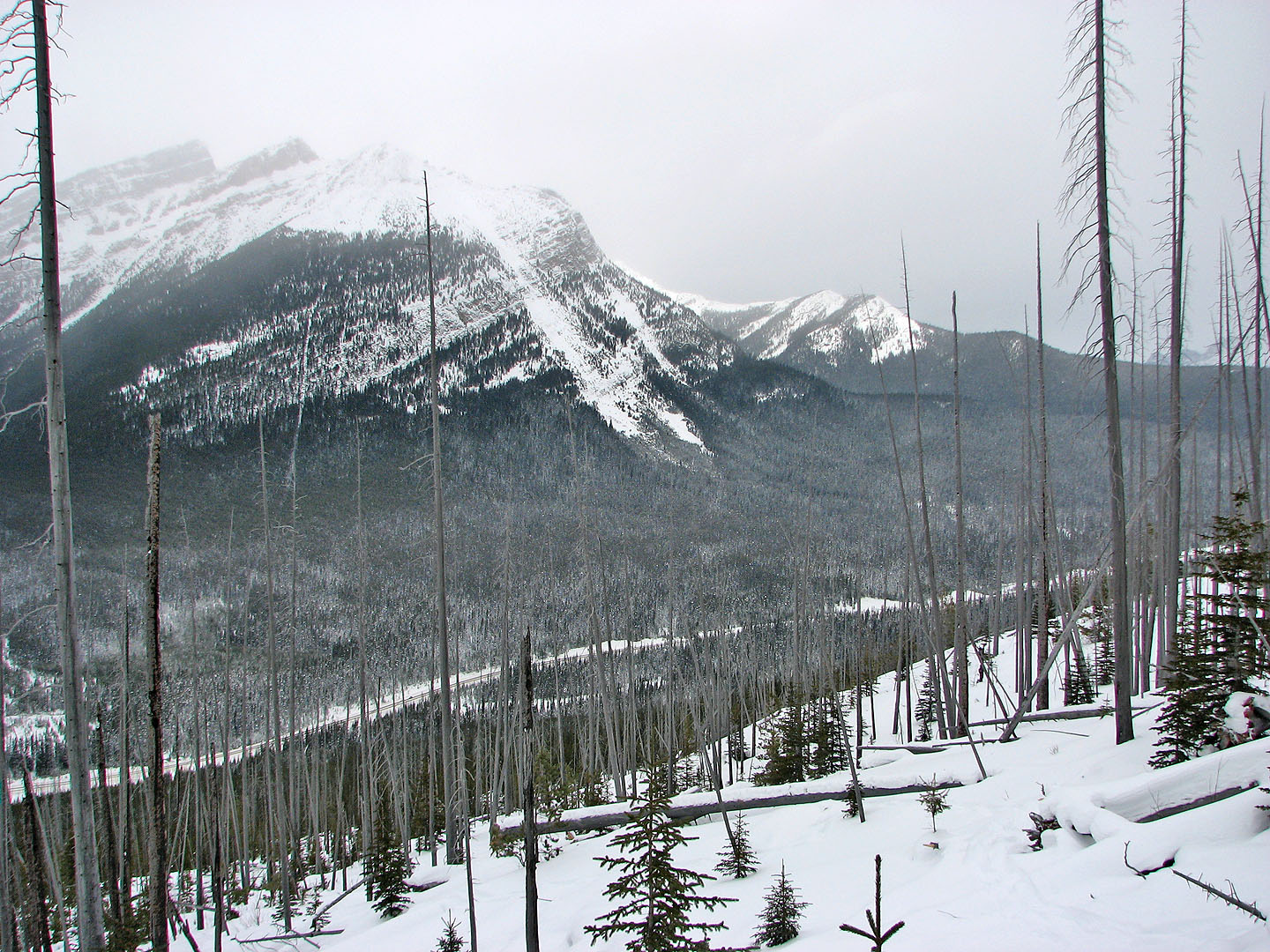 Looking back at the slope I climbed. Boom Mountain in the background.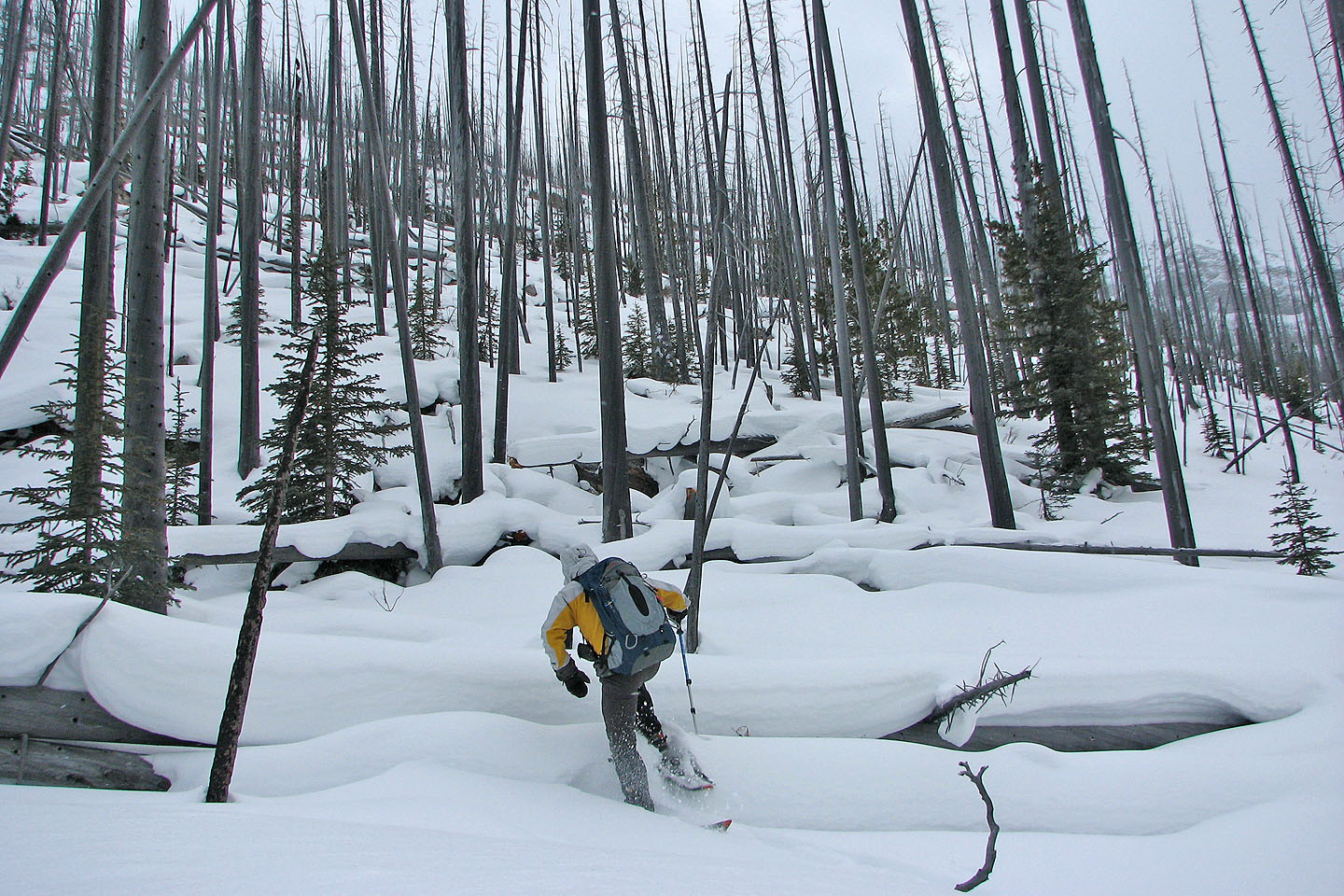 Live trees give way to a dead forest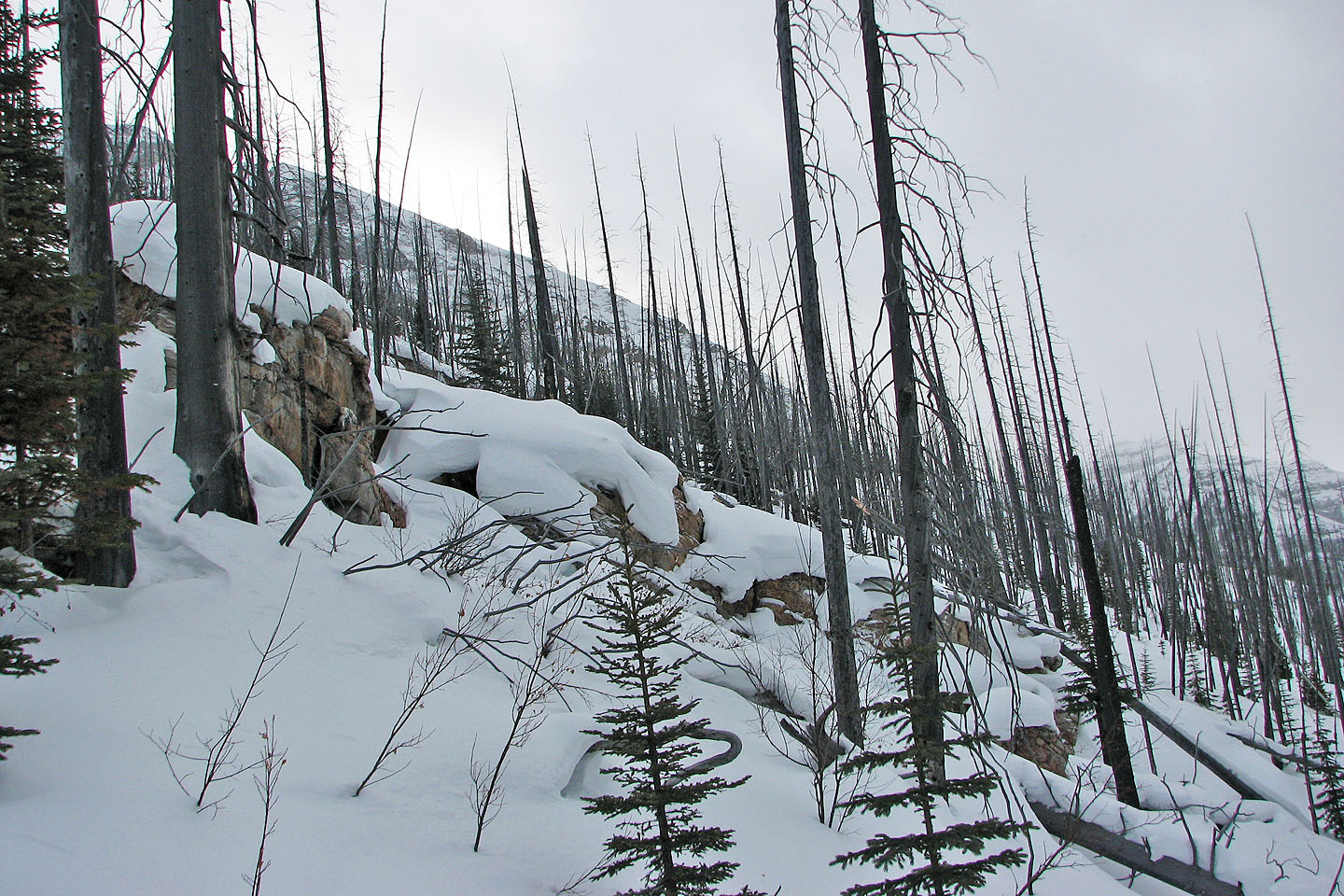 I couldn't get through this cliff band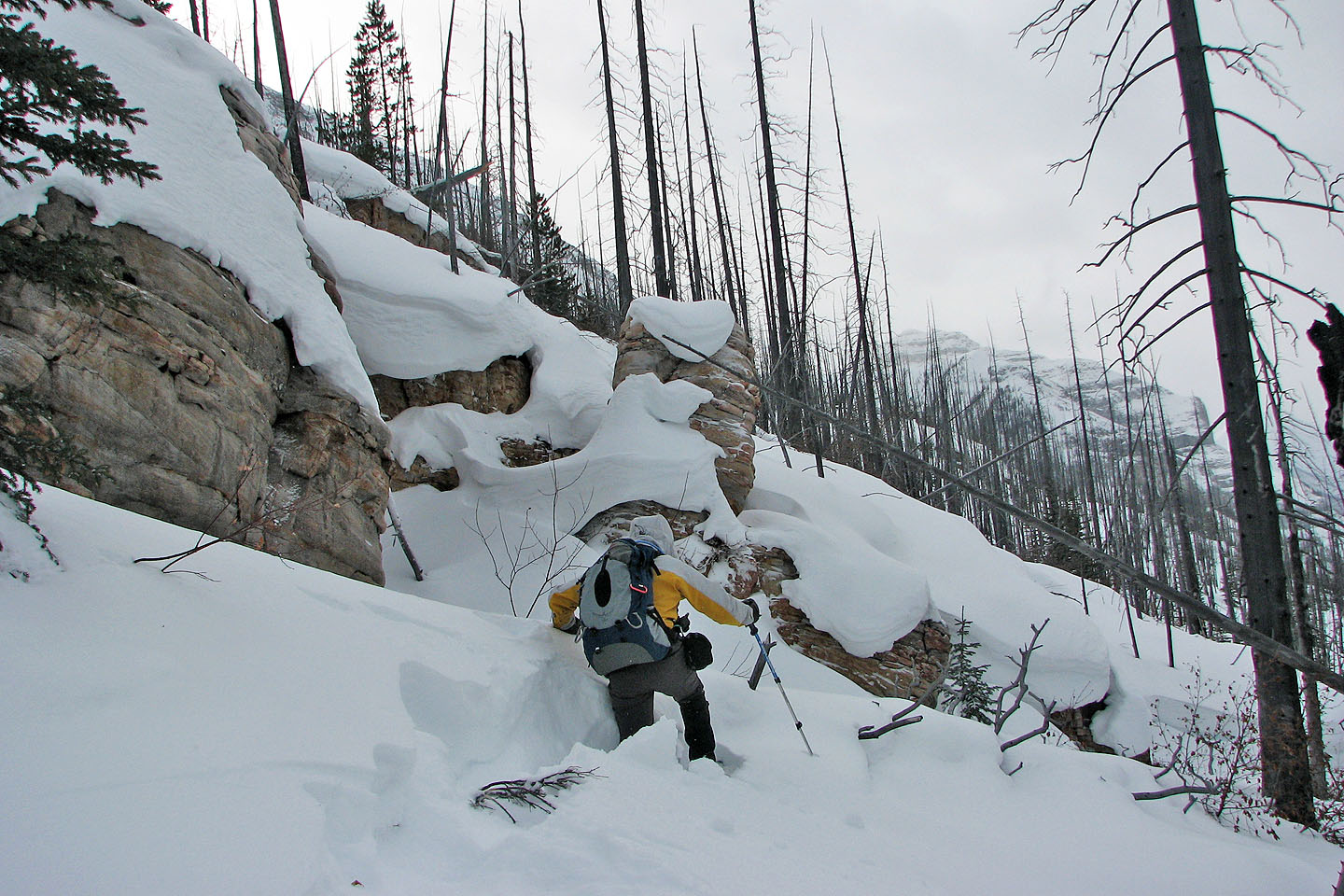 As I head toward a pinnacle, my left foot dropped into an air space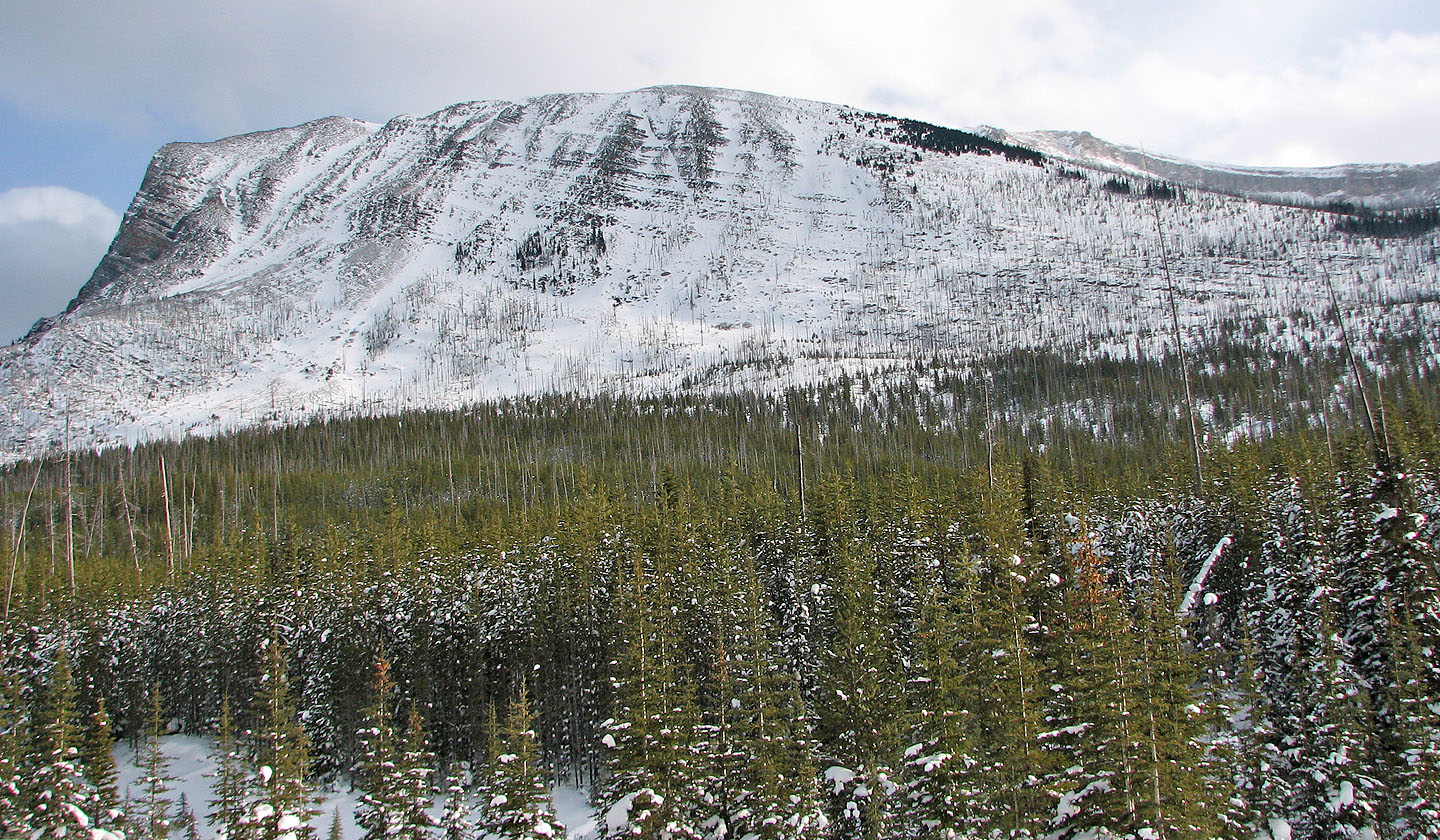 The sun came out when I returned to my car, and I got a clear view of the North Ridge