bobspirko.ca | Home | Canada Trips | US Trips | Hiking | Snowshoeing | MAP | About
Silverton Creek
Banff National Park, Alberta
December 22, 2007
Dinah and I set out along Silverton Creek to see if it was feasible to reach the east end of Helena Ridge (787842) on snowshoes. This was an exploratory trip as there wouldn't be enough daylight to cover the entire distance. It was -20° when we started, but it would reach -10° later in the day.
After parking at the trailhead for Rockbound Lake, we started up the trail on the left side of Silverton Creek. After reaching Silverton Falls, it was evident that the area around Silverton Creek was more convoluted than we expected (no wonder Rockbound Trail swings well left of the creek!). Above the falls, the creek follows a deep valley or canyon. We weren't able to keep close to the creek because we were constantly encountering cliffs and deep ravines. Adding to our difficulties were the poor snow conditions: our snowshoes got little purchase in the soft snow on steep slopes.
There were few breaks in the trees, and even then there was little to see because of overcast skies. When it became apparent that the left side of the creek wouldn't work as an approach, we turned around and headed back.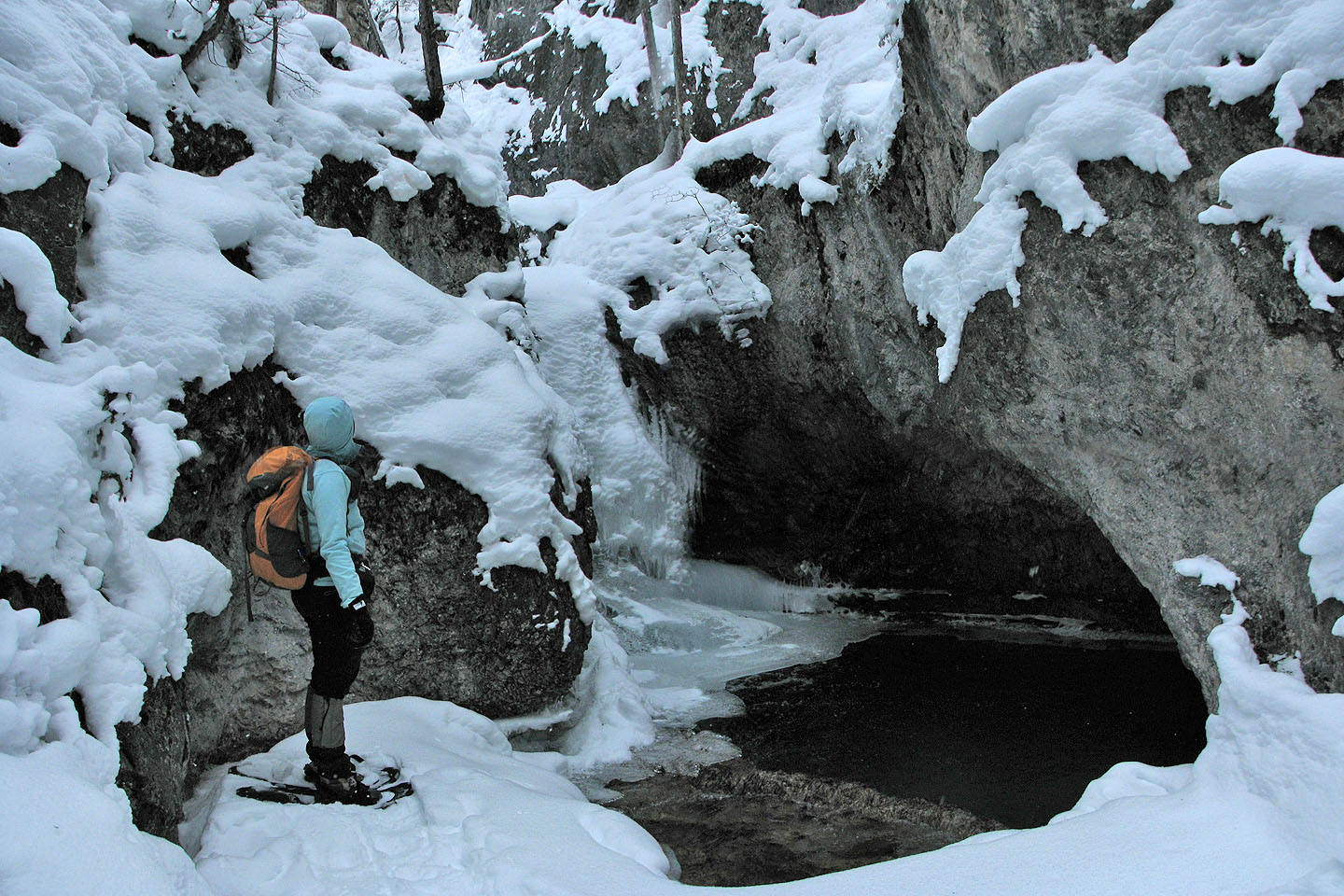 Silverton Falls (bottom)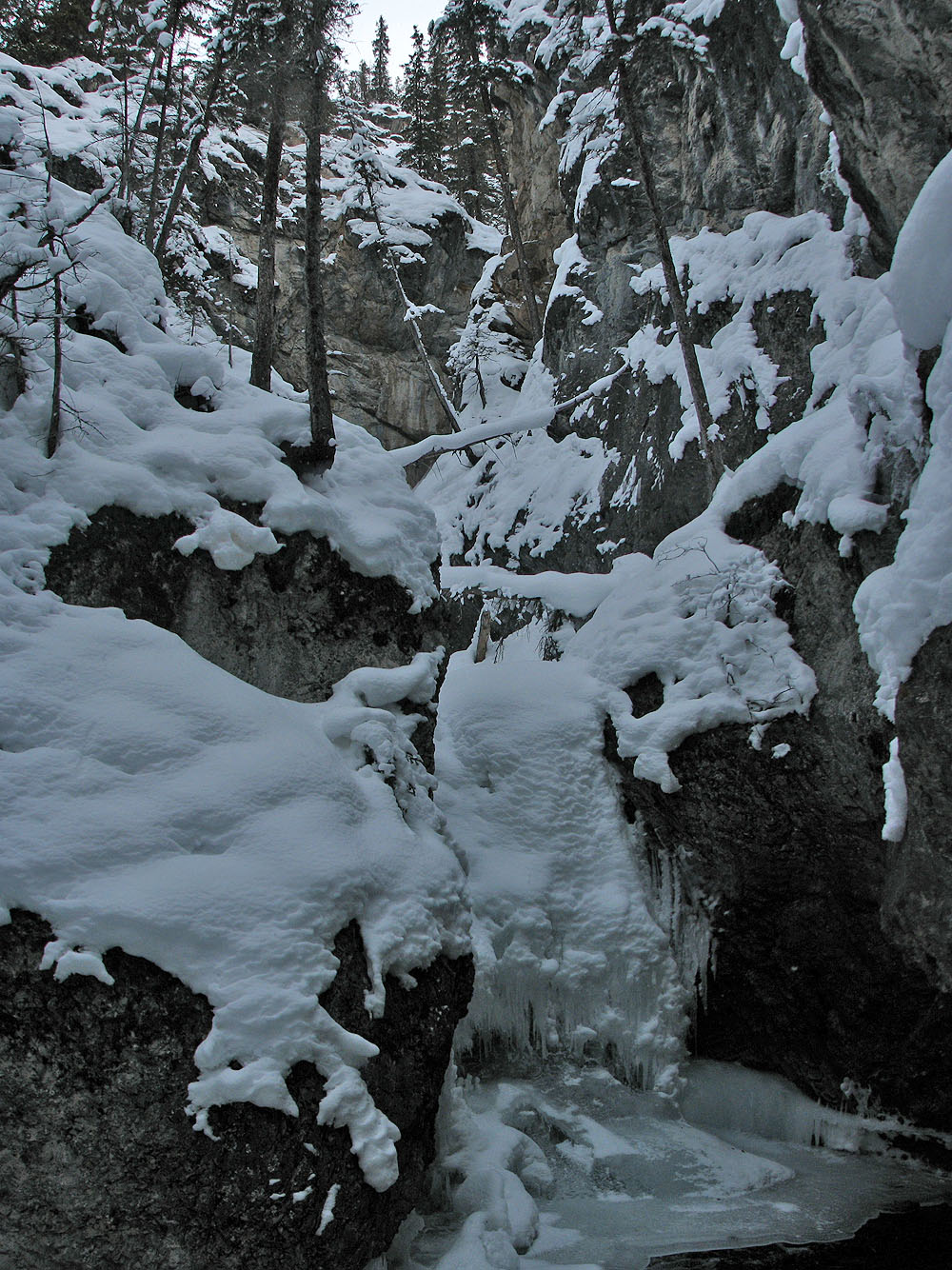 Looking up at the top of the falls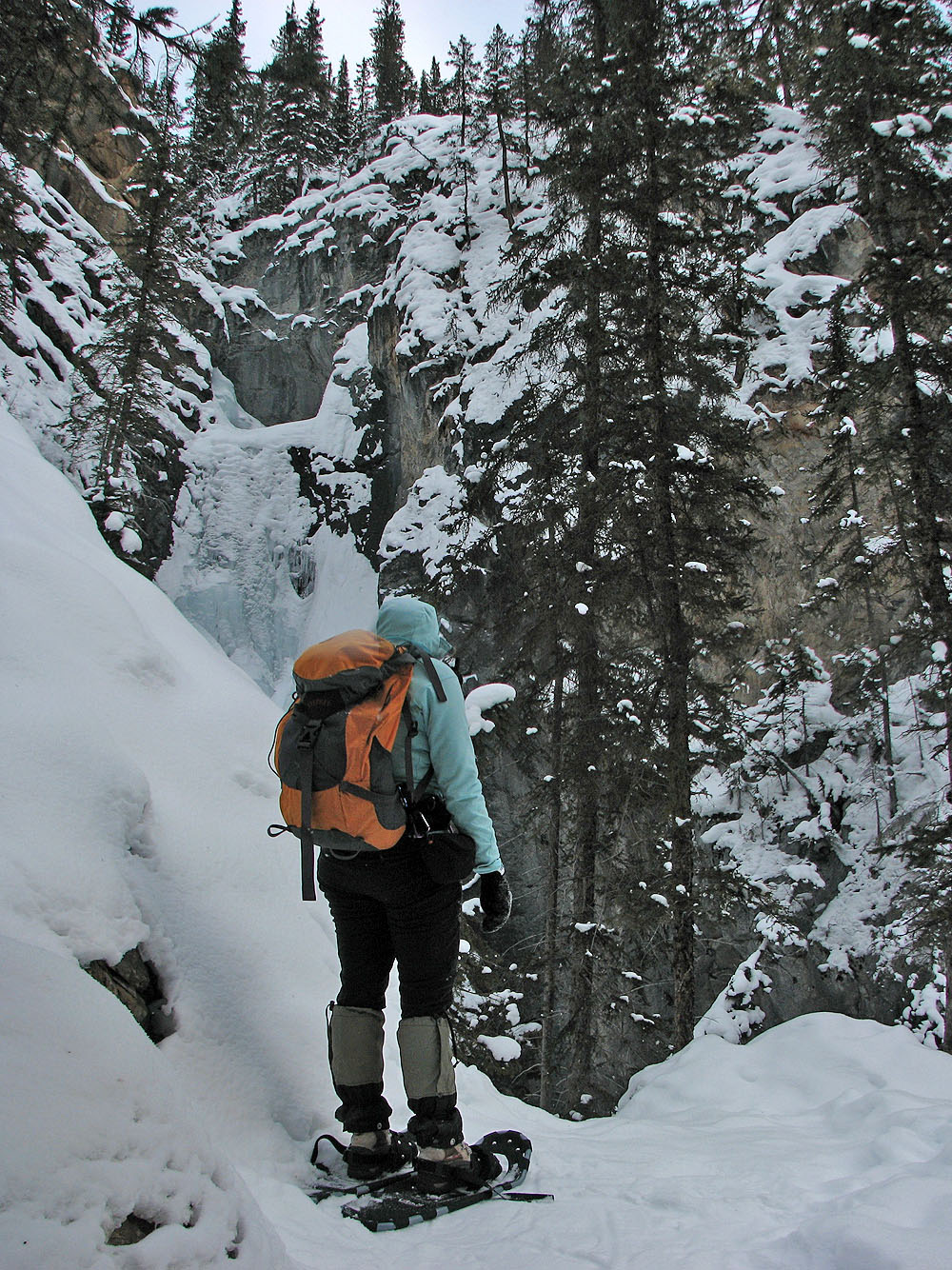 The falls after climbing partway up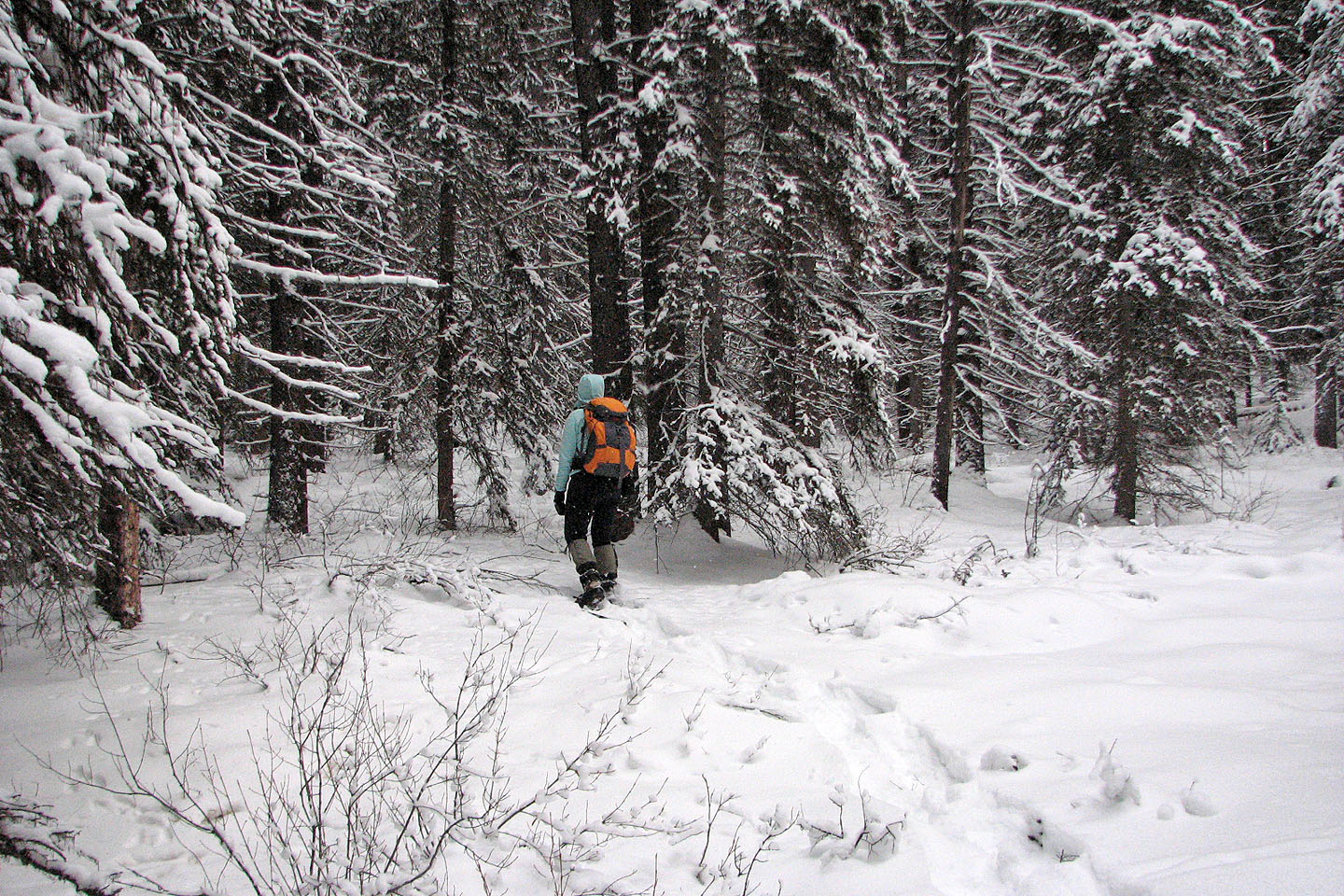 There were few breaks in the trees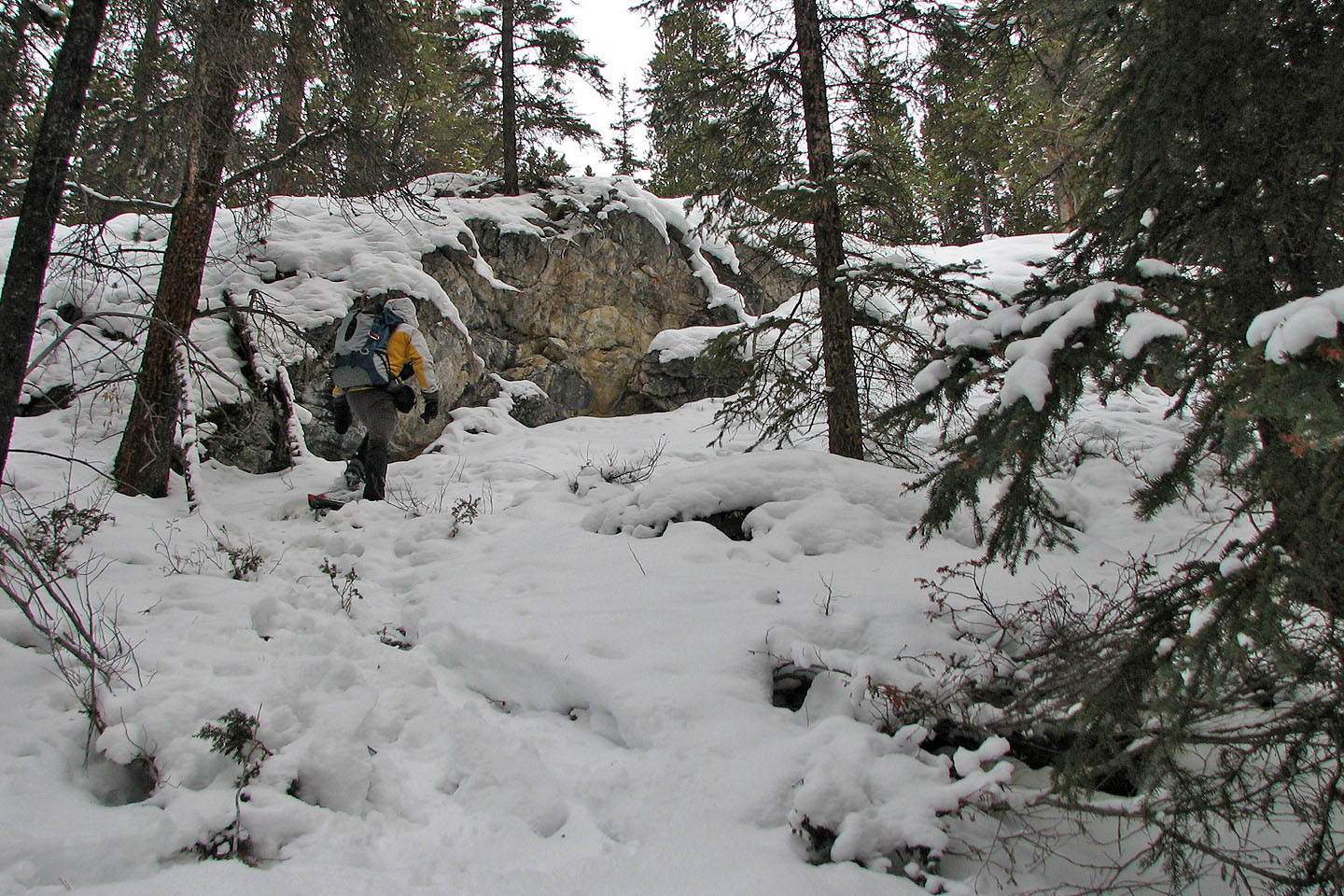 The poor snow conditions were of little help on the rugged terrain.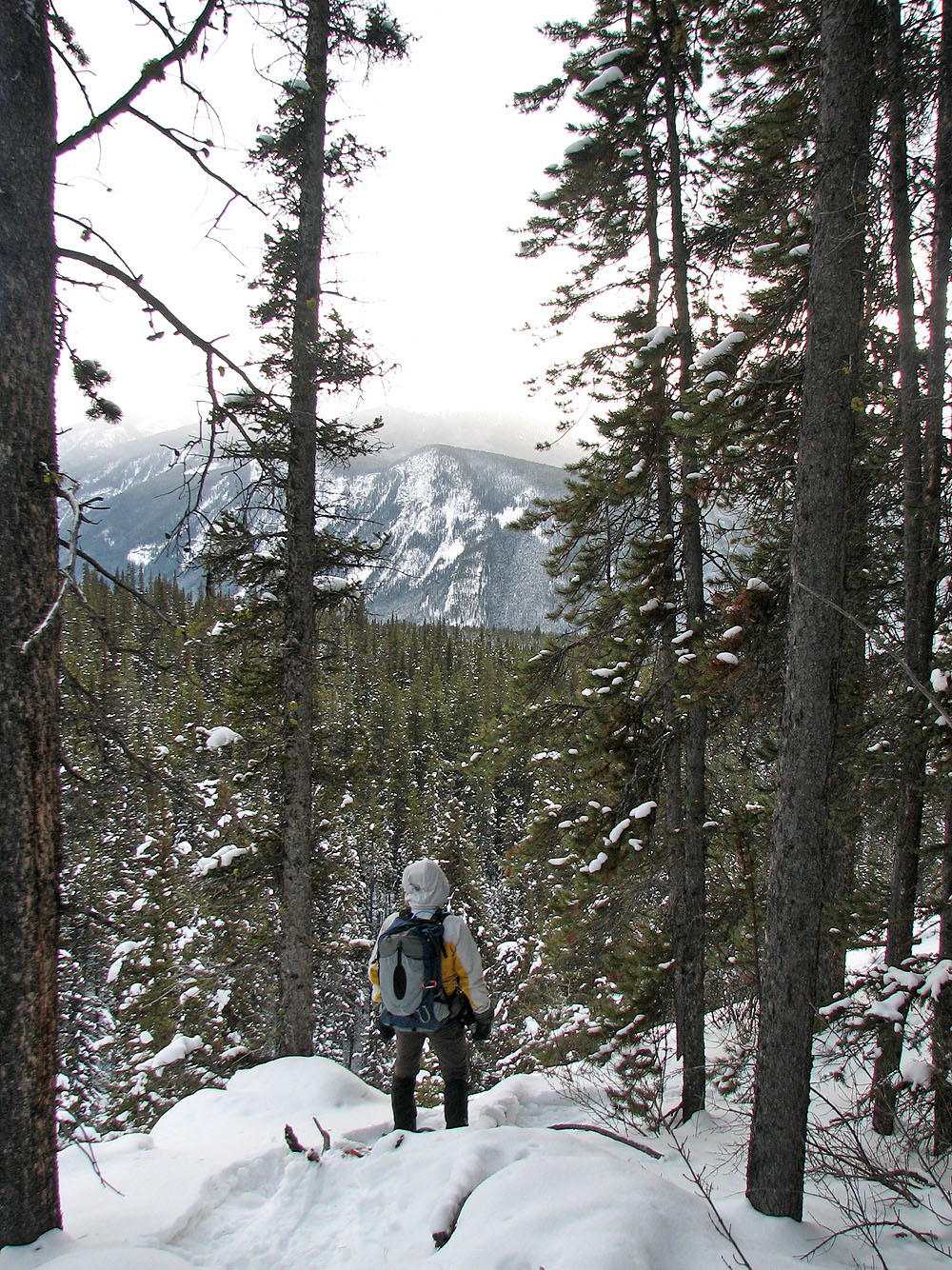 On my left is a vertical drop of dozens of metres down to Silverton Creek

Copper Mountain on the left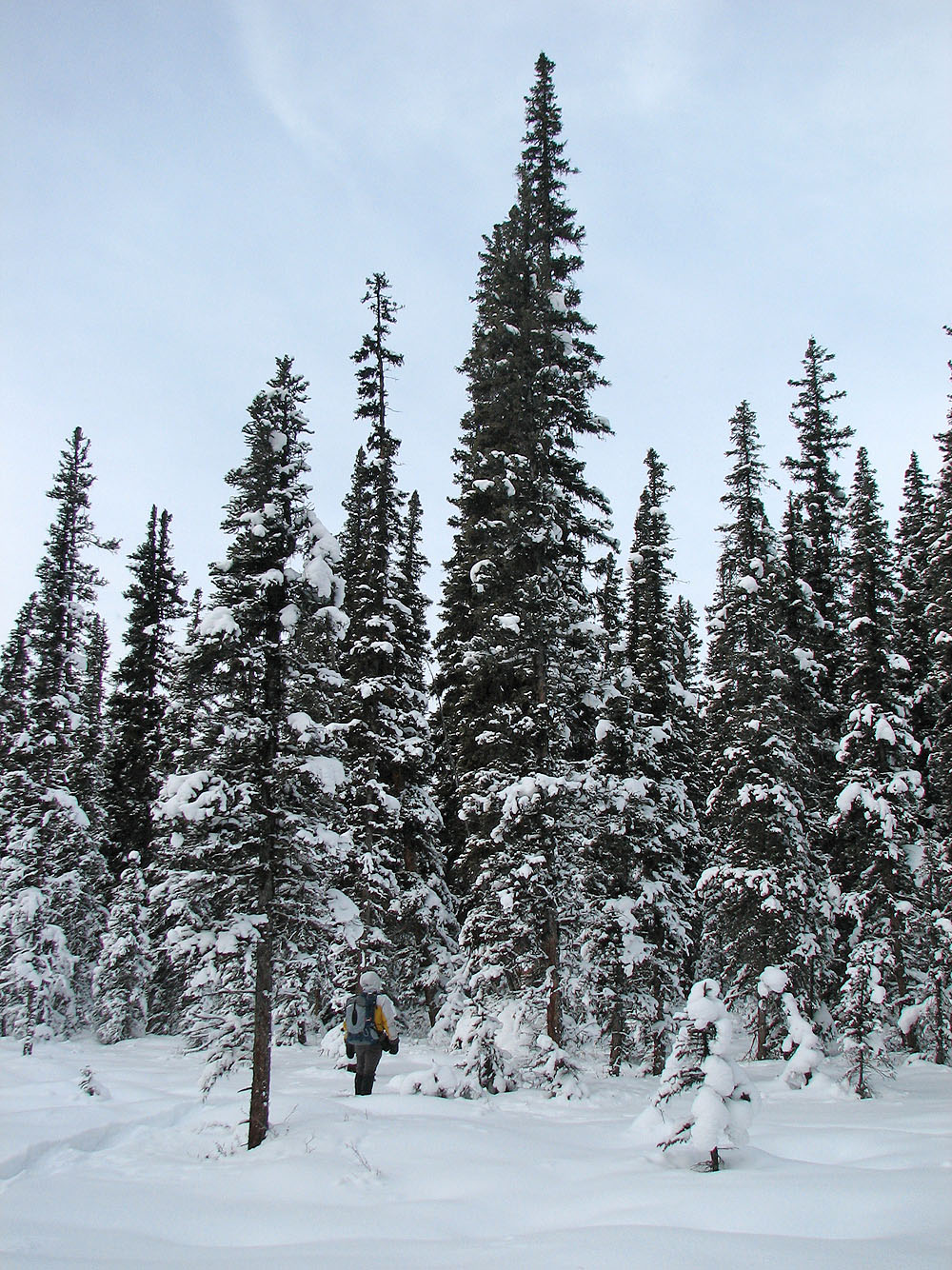 Higher up, we hit larger open areas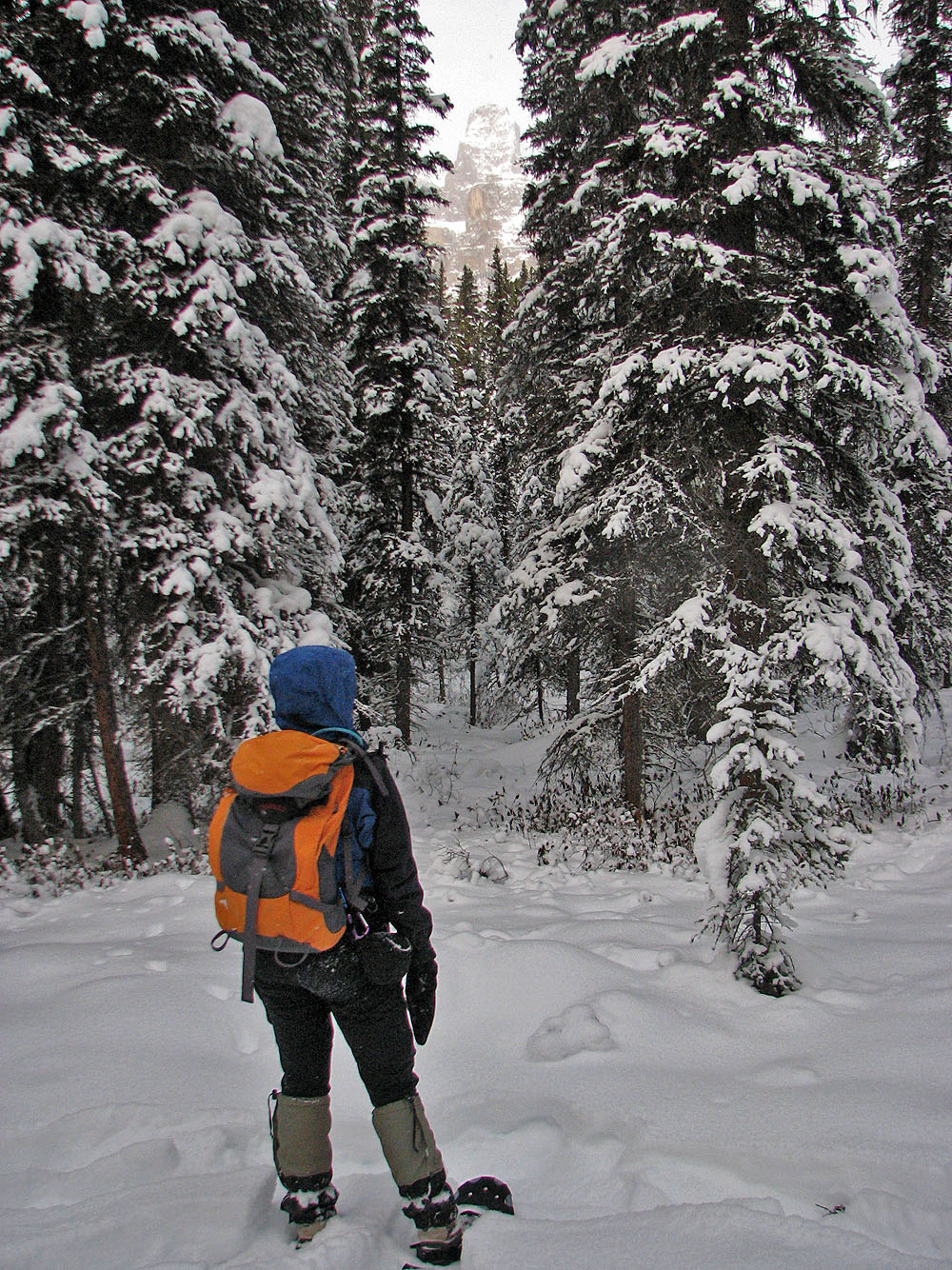 We got a glimpse of Eisenhower Peak (mouse over for a close-up)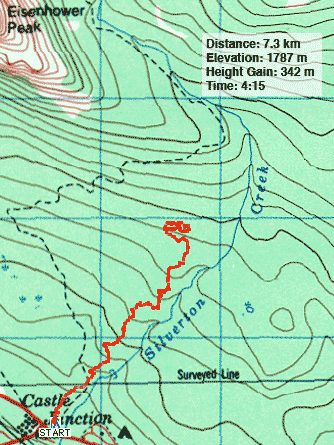 82 O/5 Castle Mountain