bobspirko.ca | Home | Canada Trips | US Trips | Hiking | Snowshoeing | MAP | About

Rummel Ridge
Kananaskis Park
February 21, 2004
We snowshoed up Rummel Ridge as a car shuffle starting at Rummel Creek (signed) on Smith-Dorrien Trail. After starting out, we keep left of the creek and headed to the northwest end of the ridge. We followed the ridge to the top. From the top, we dropped to the col and descended the southeast slope a short way before turning south. We were careful to avoid the avalanche slope on our right. Once in the trees, we angled down toward the cutline and followed it back to the highway.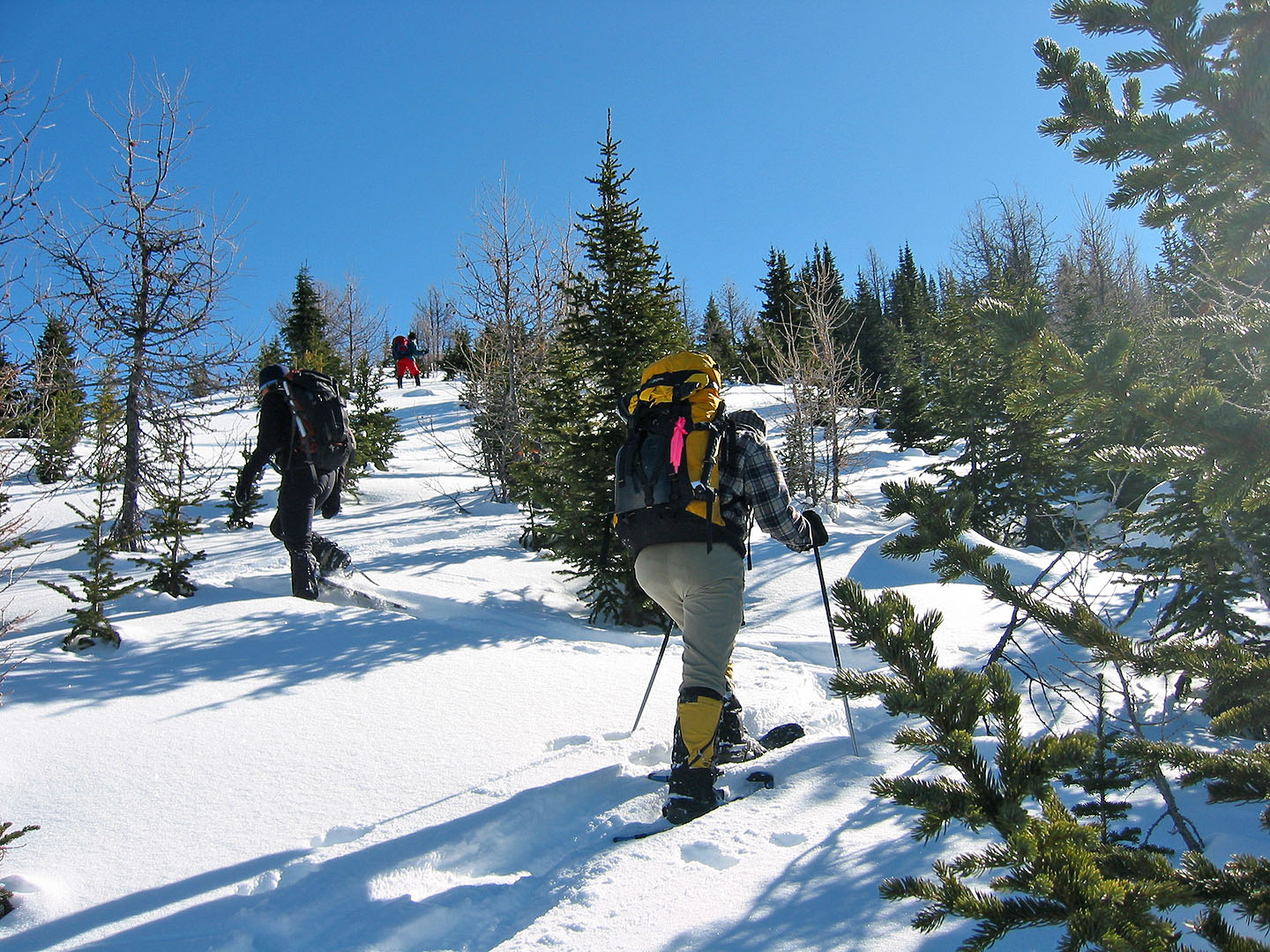 Heading up the ridge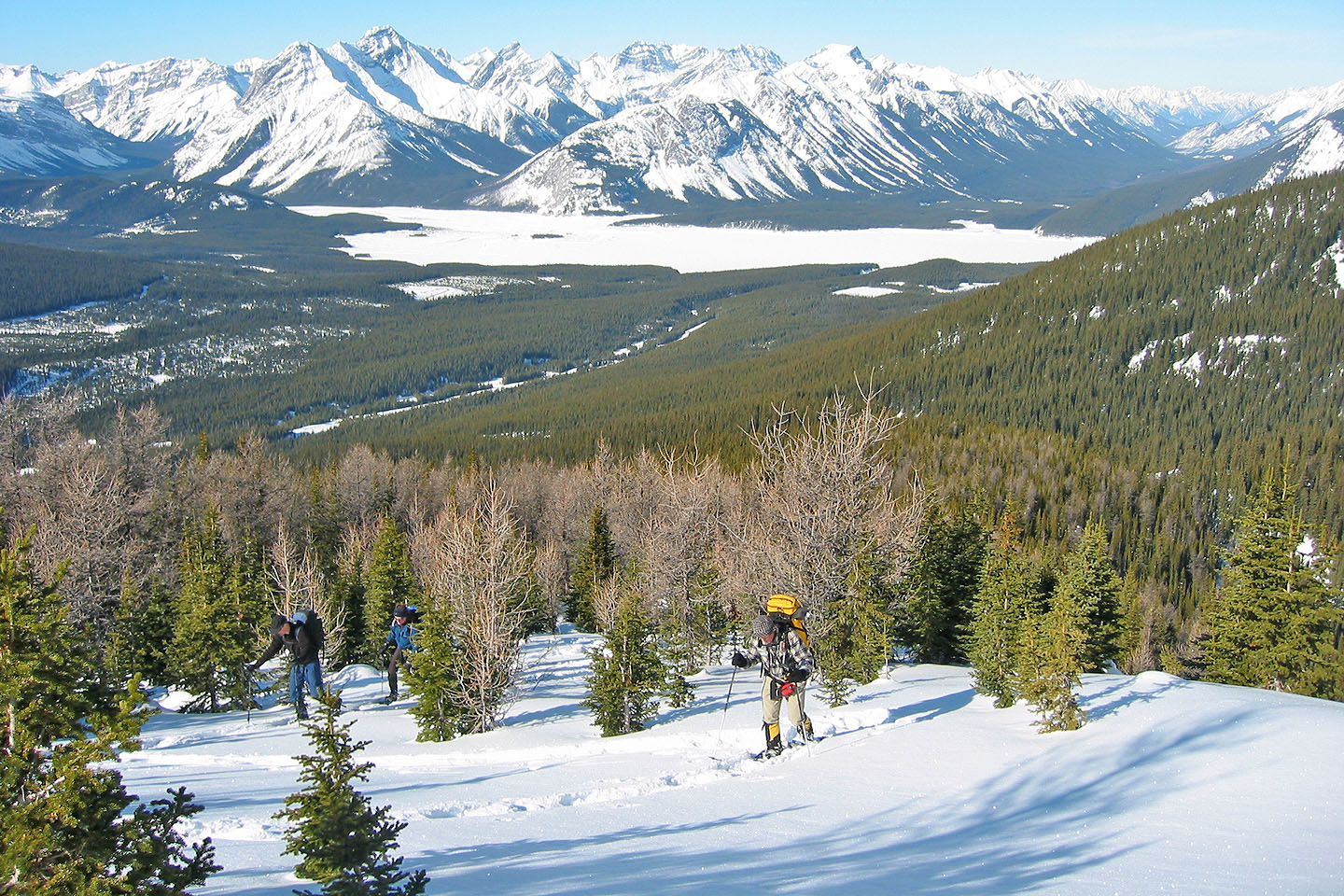 Reaching the treeline. Spray Lake in the background.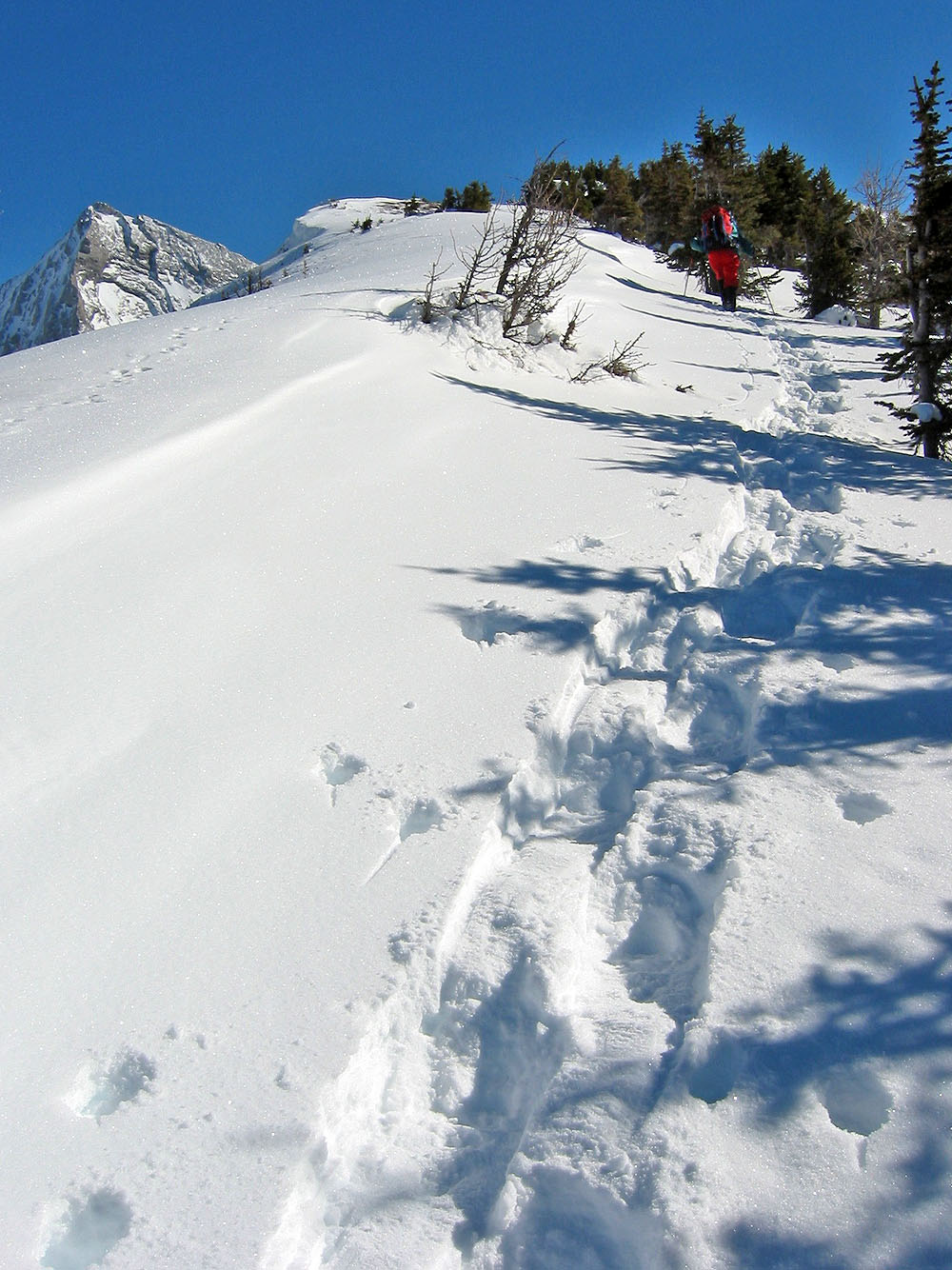 Following the ridge crest to the top. Keep away from the cornice!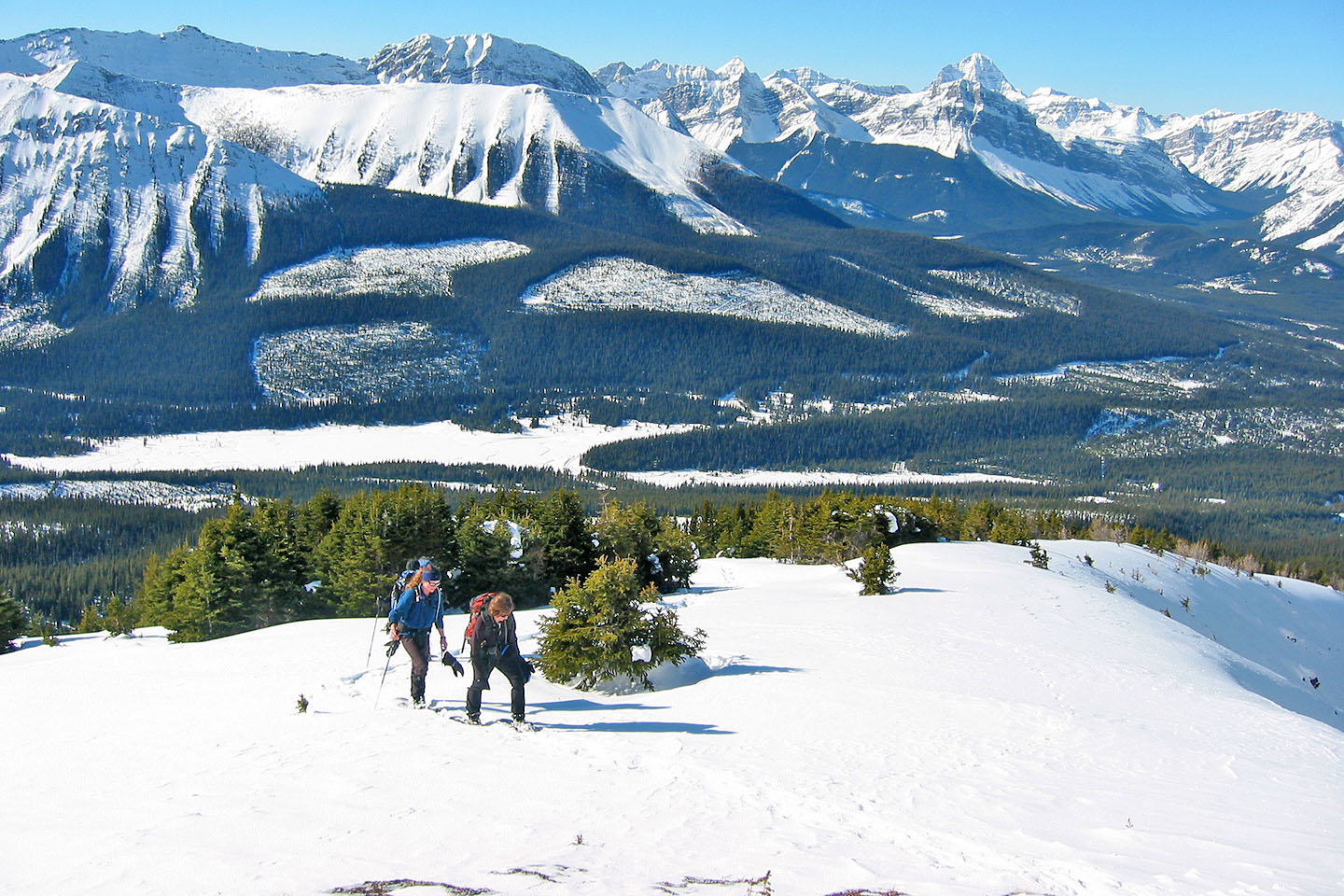 Almost at the top. Tent Ridge in the background.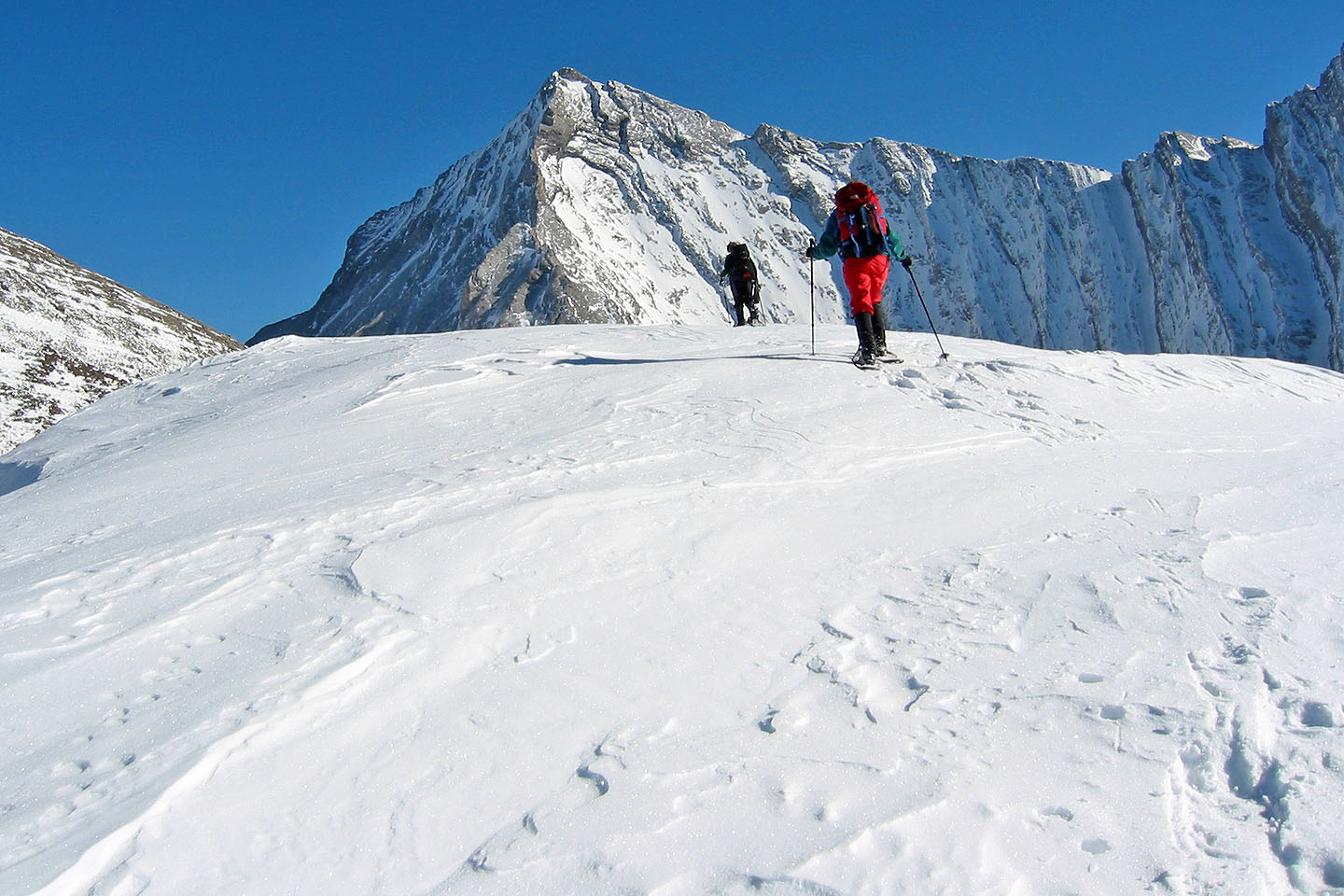 Mount Galatea looms over the top

On top of the ridge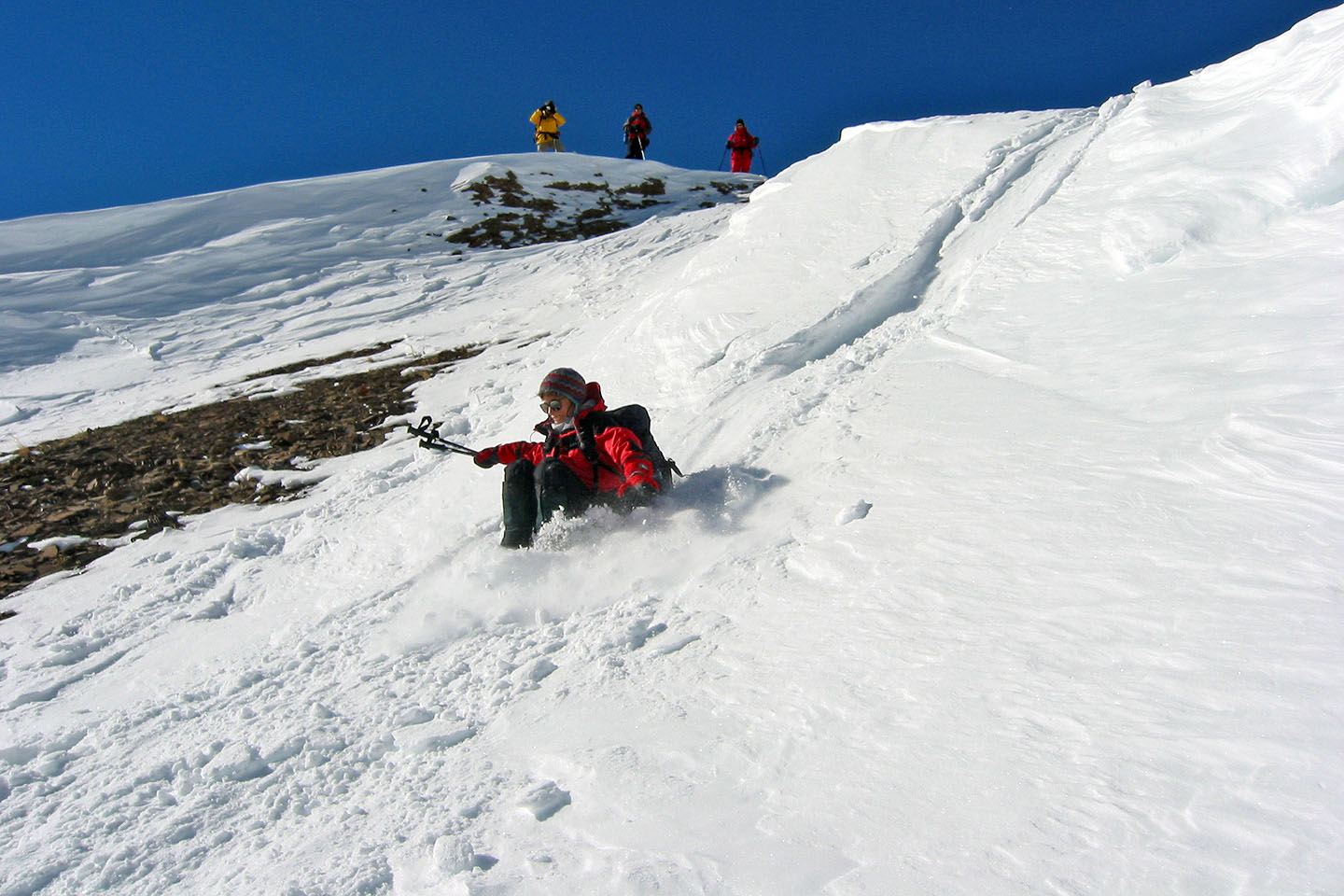 Sliding down the backside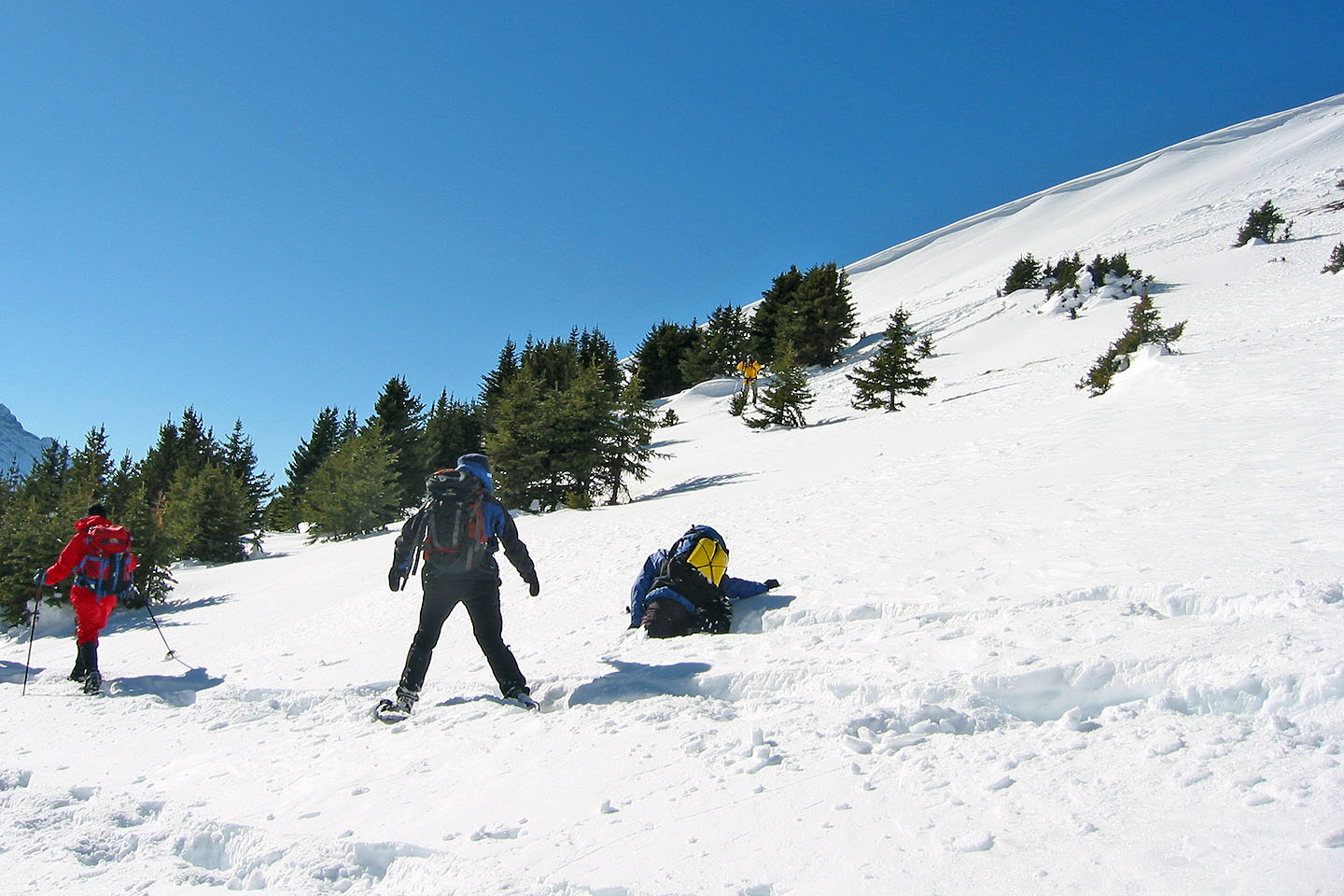 Tripping in the snow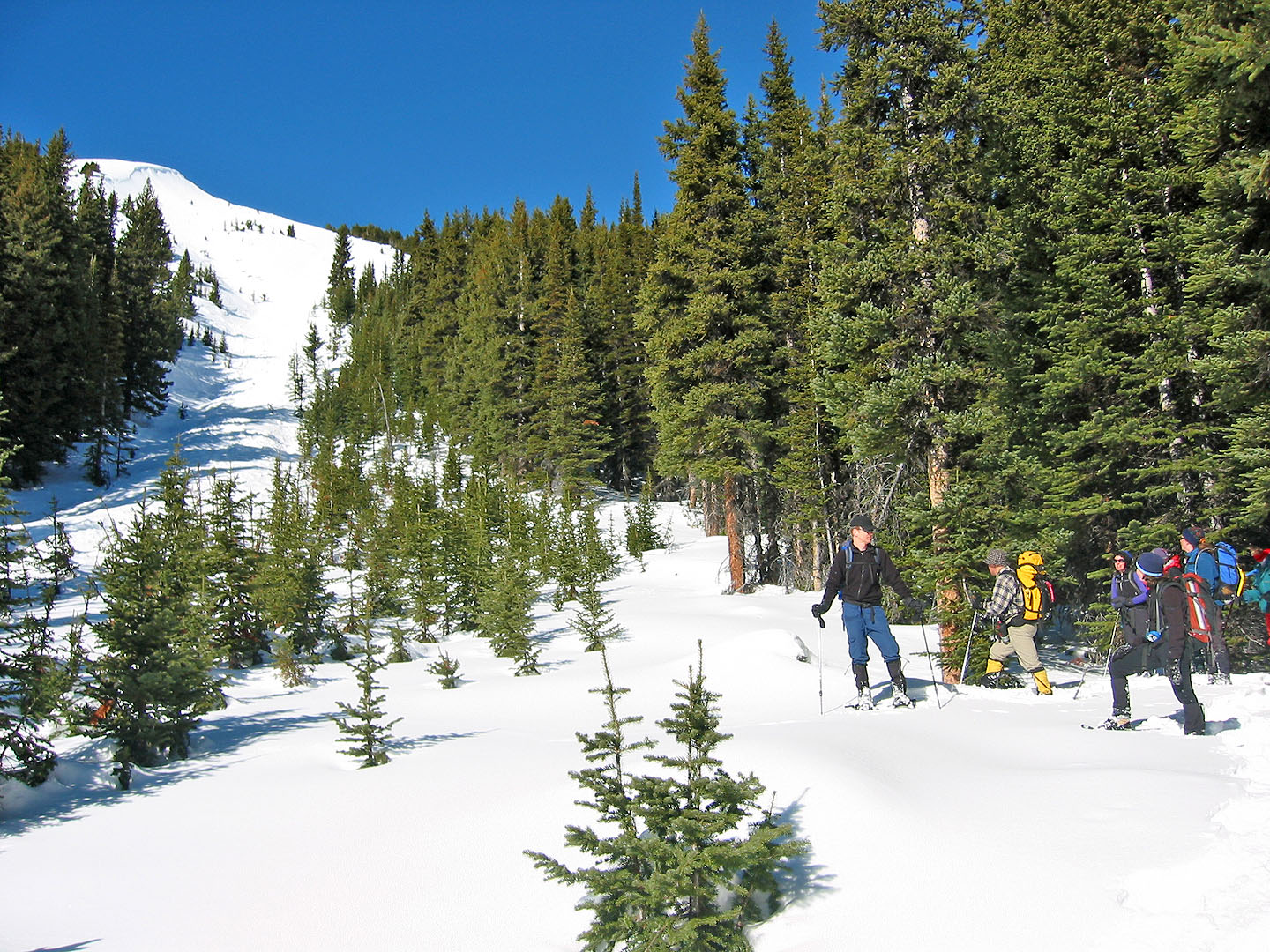 Emerging from the trees at the bottom of the avalanche slope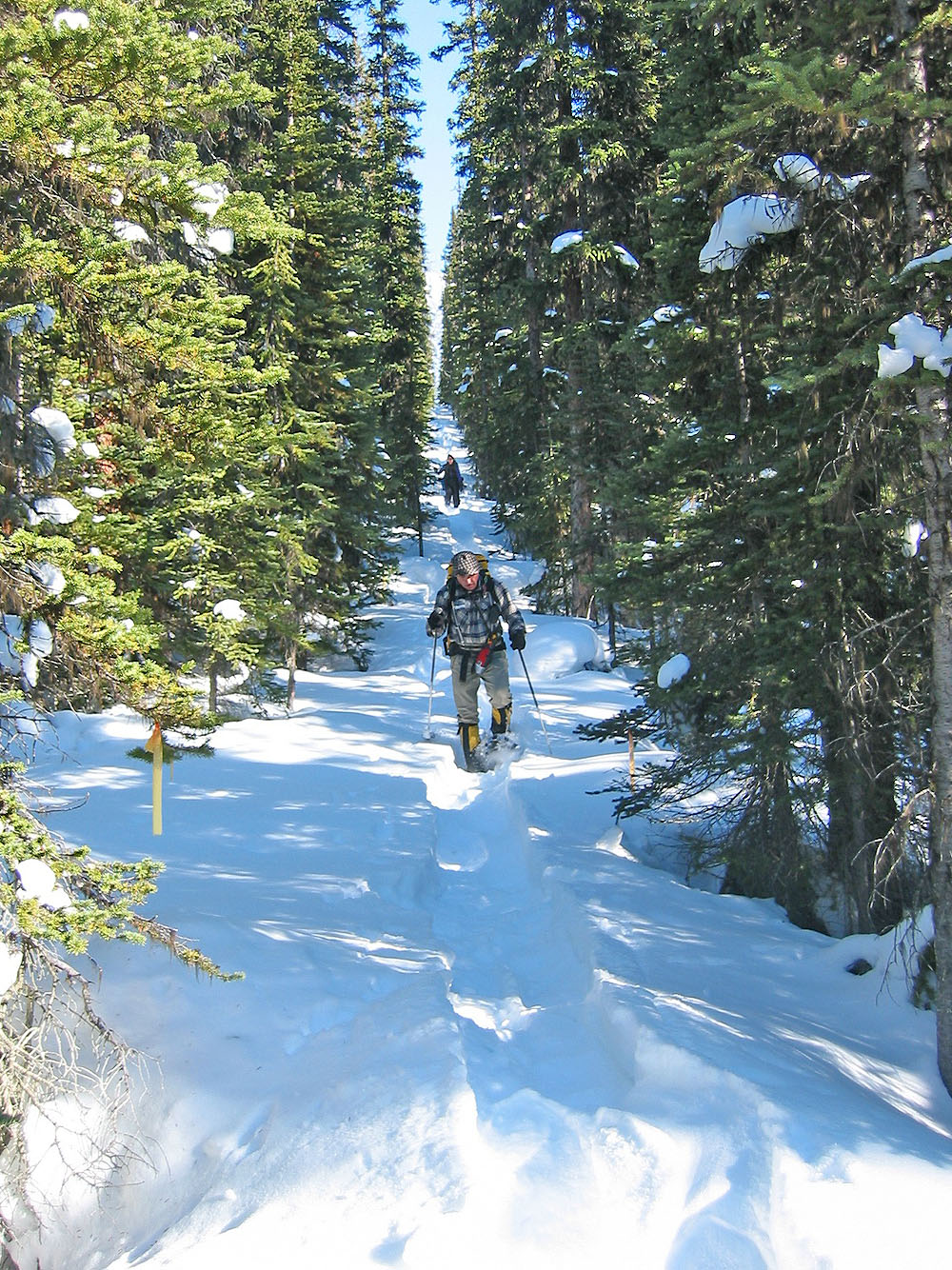 Returning on the cutline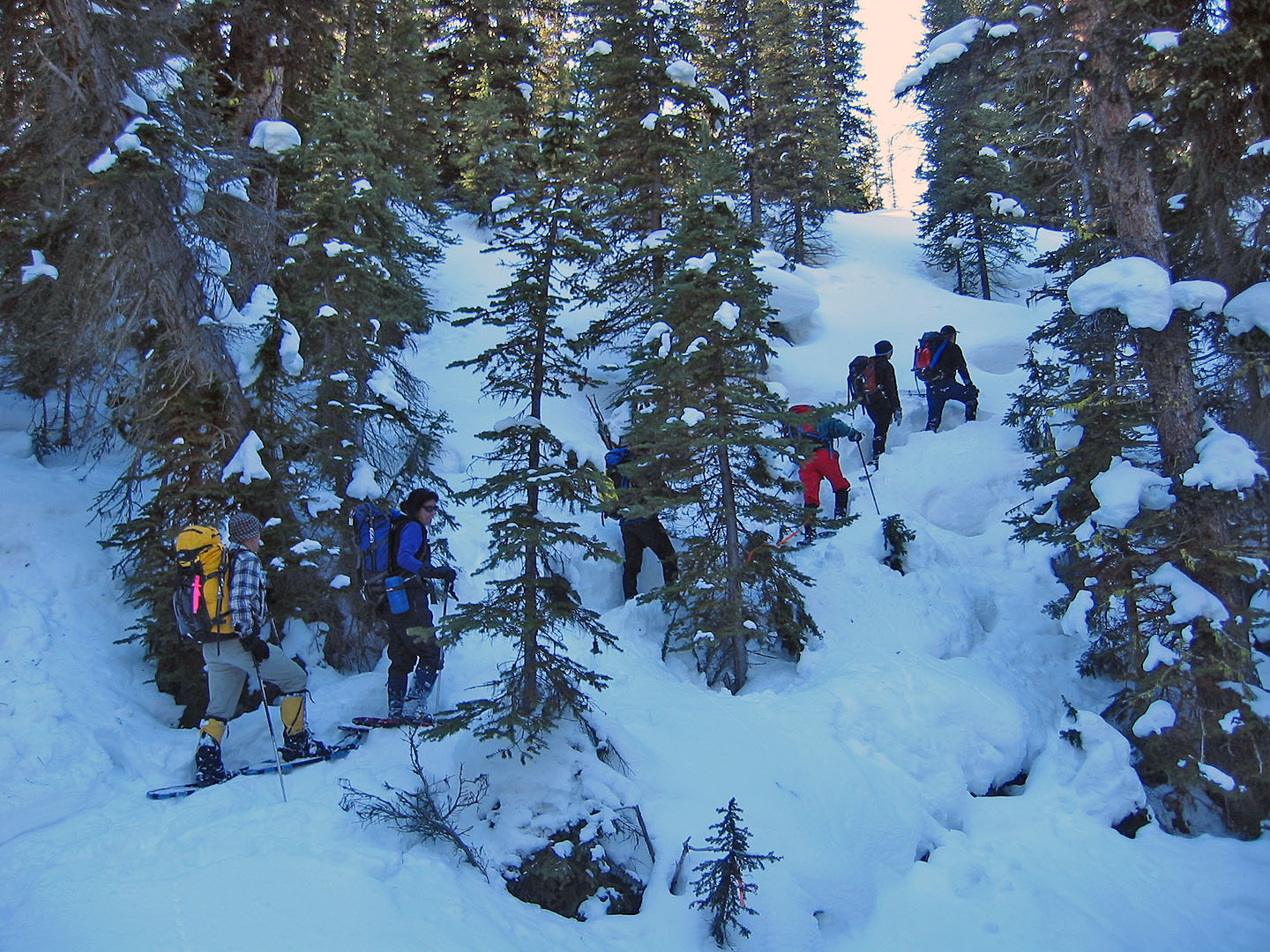 After dropping down to Rummel Creek we ascended the other side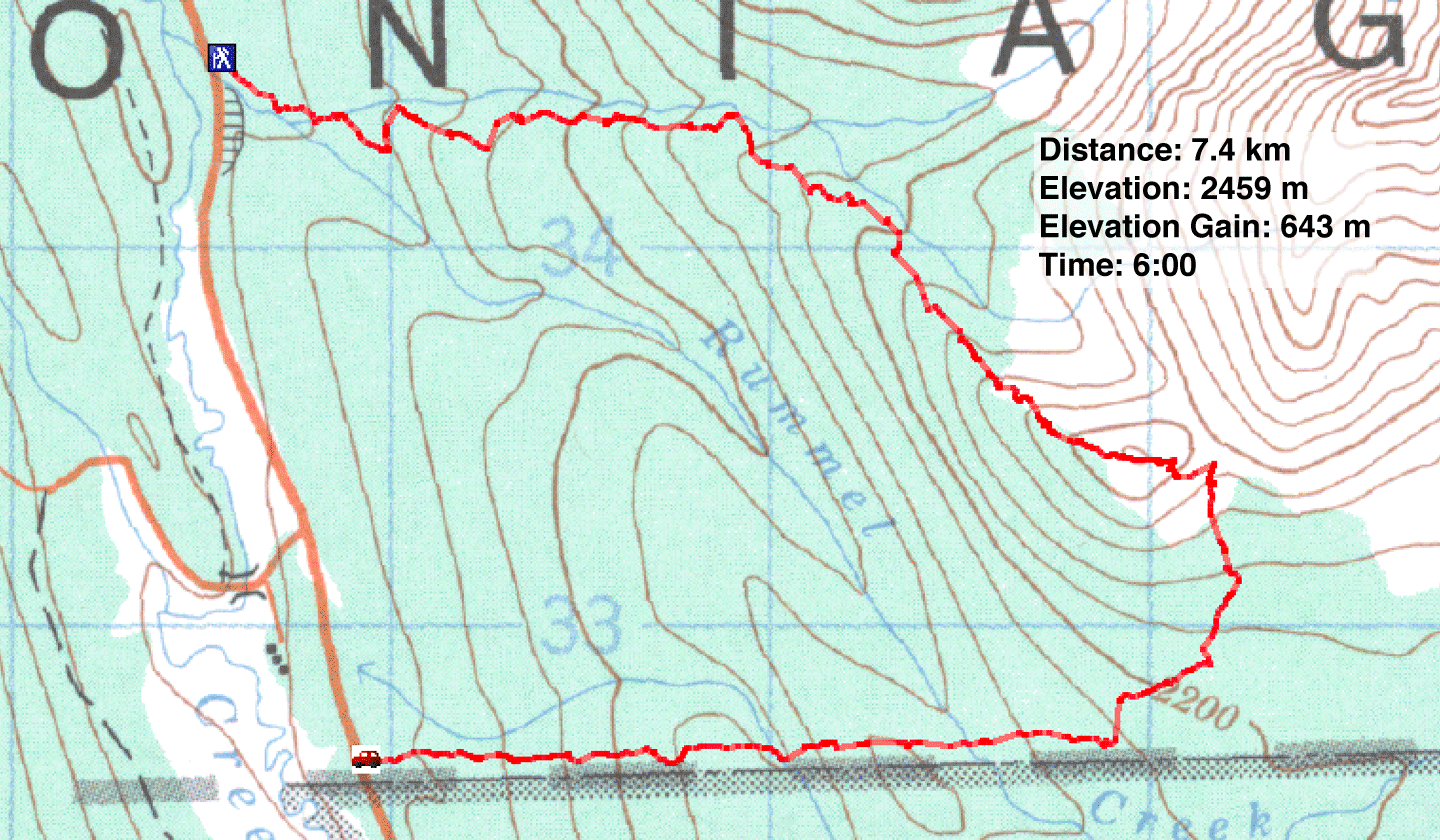 82 J/14 Spray Lakes Reservoir