bobspirko.ca | Home | Canada Trips | US Trips | Hiking | Snowshoeing | MAP | About


View from the clearing
Pulpit Tarn
Banff National Park, Alberta
March 3, 2001
Distance: 12.0 km
Cumulative Elevation Gain: 553 m
With a little planning and a lot of luck our group, The Hostel Outdoor Group, reached the tarn at the base of Pulpit Peak on snowshoes.
We set off from the highway south of Hector Lake, and soon lost 75 metres when we dropped down to the Bow River valley. Here the valley opens up and provides views in all directions. When we reached the Bow River, I thought it was the end of the trip. It was wider than I expected, and the running water hadn't frozen over. Fortunately we found a log jam that provided us with a bridge to cross it.
After leaving the river behind, we entered the woods and snowshoed up a drainage to the tarn. The tarn, of course, was snow-covered and may have even been dry. We climbed a short way above it where we could look across the valley. It was too cold to linger, and we soon started back, retracing our steps.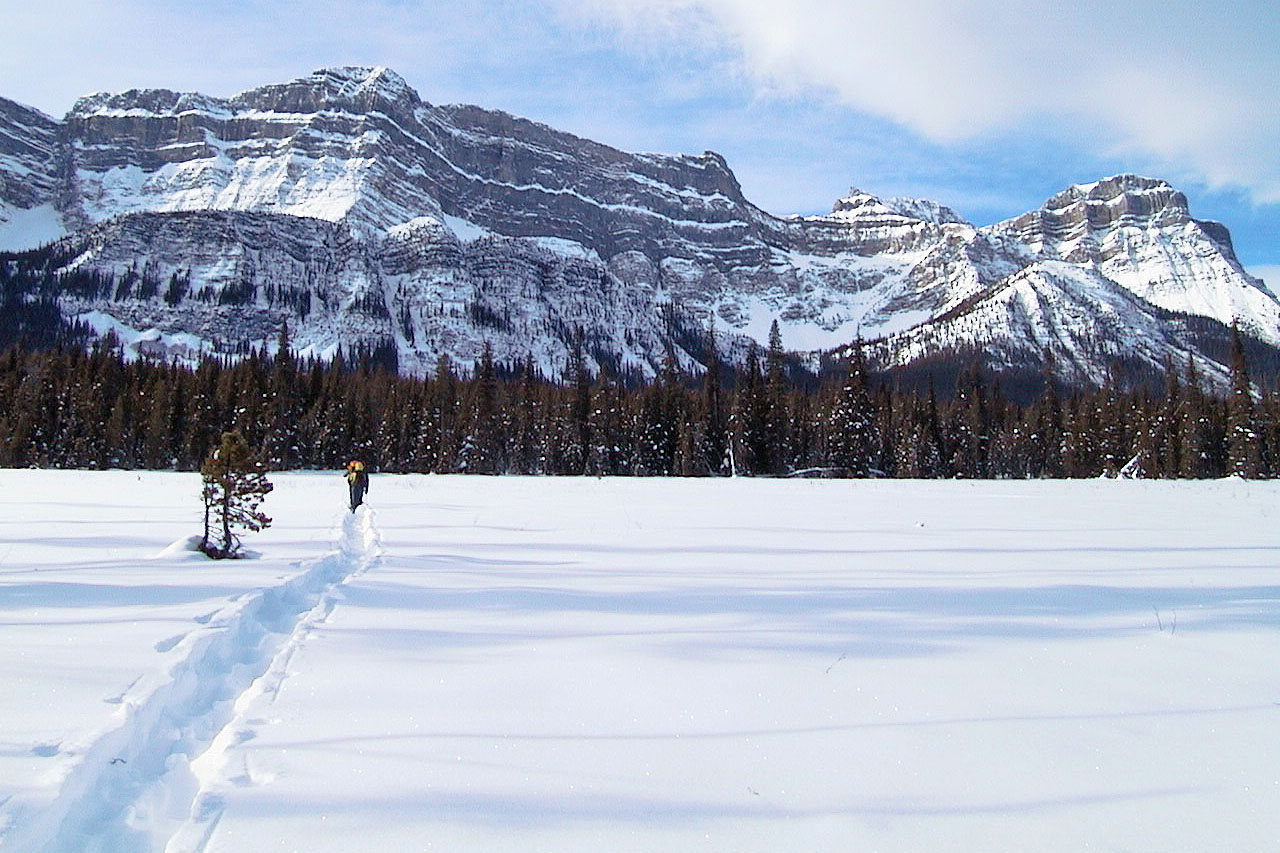 Pulpit Peak is on the right. The tarn lies left in the bowl (mouse over for a close-up).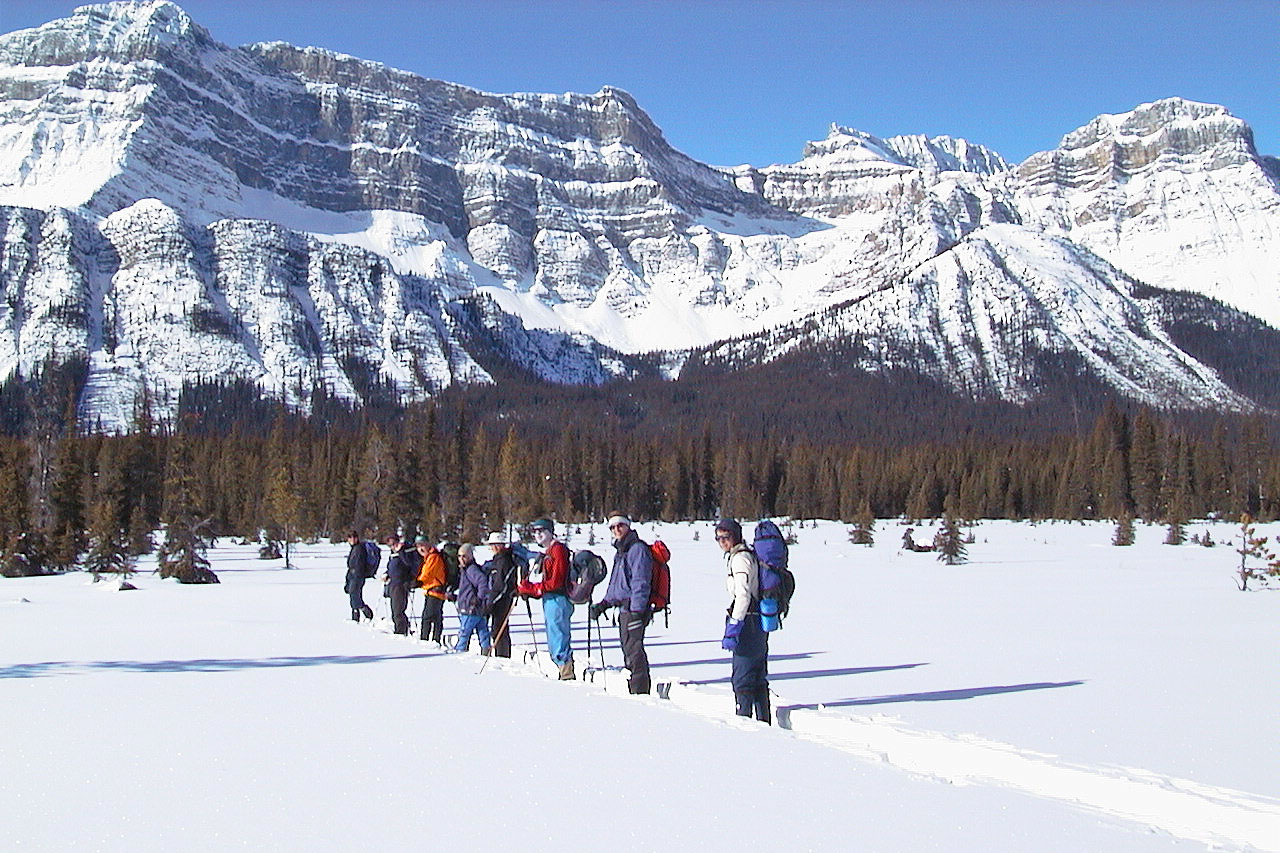 Nearing the end of the clearing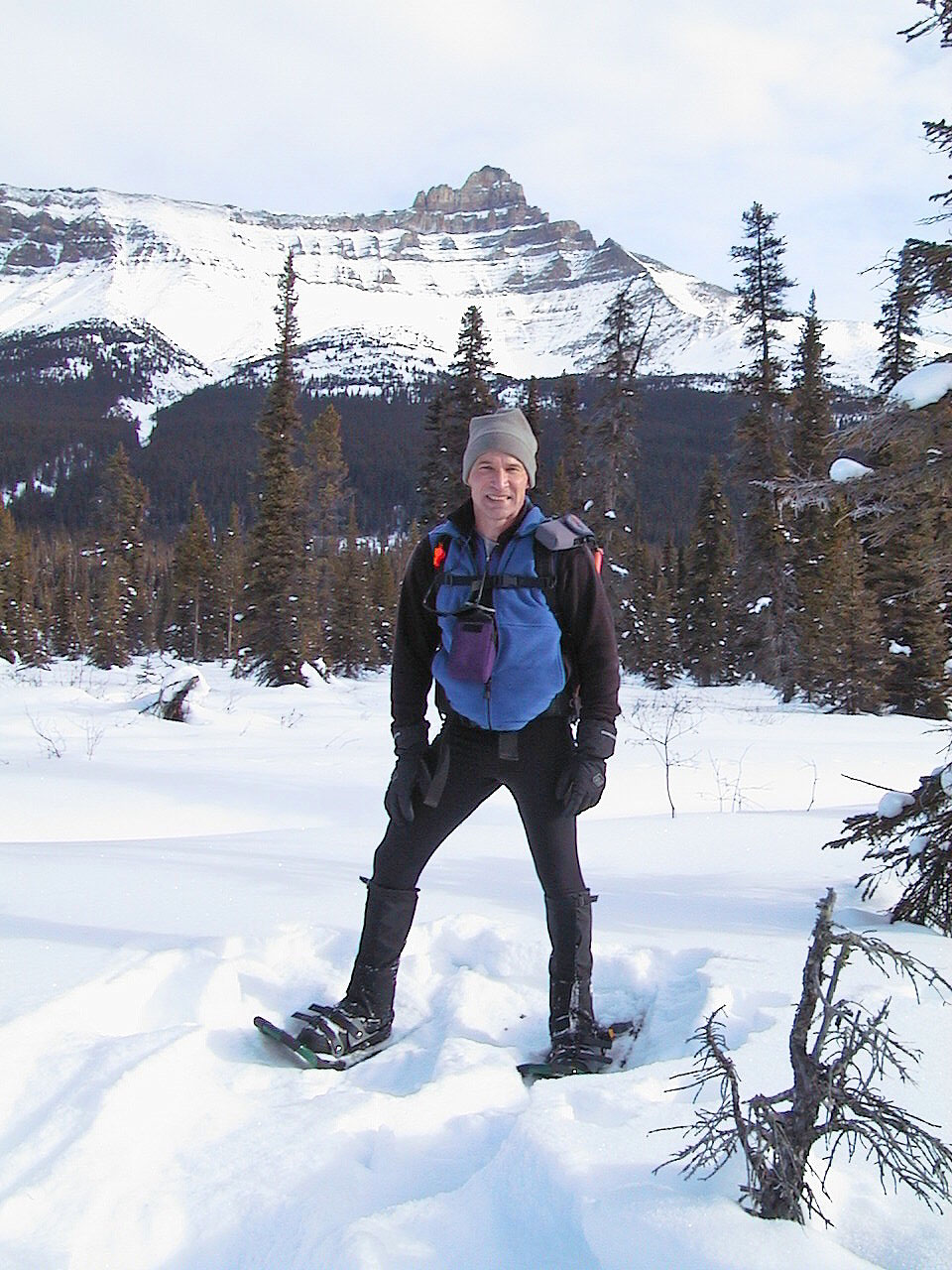 Me posing for a picture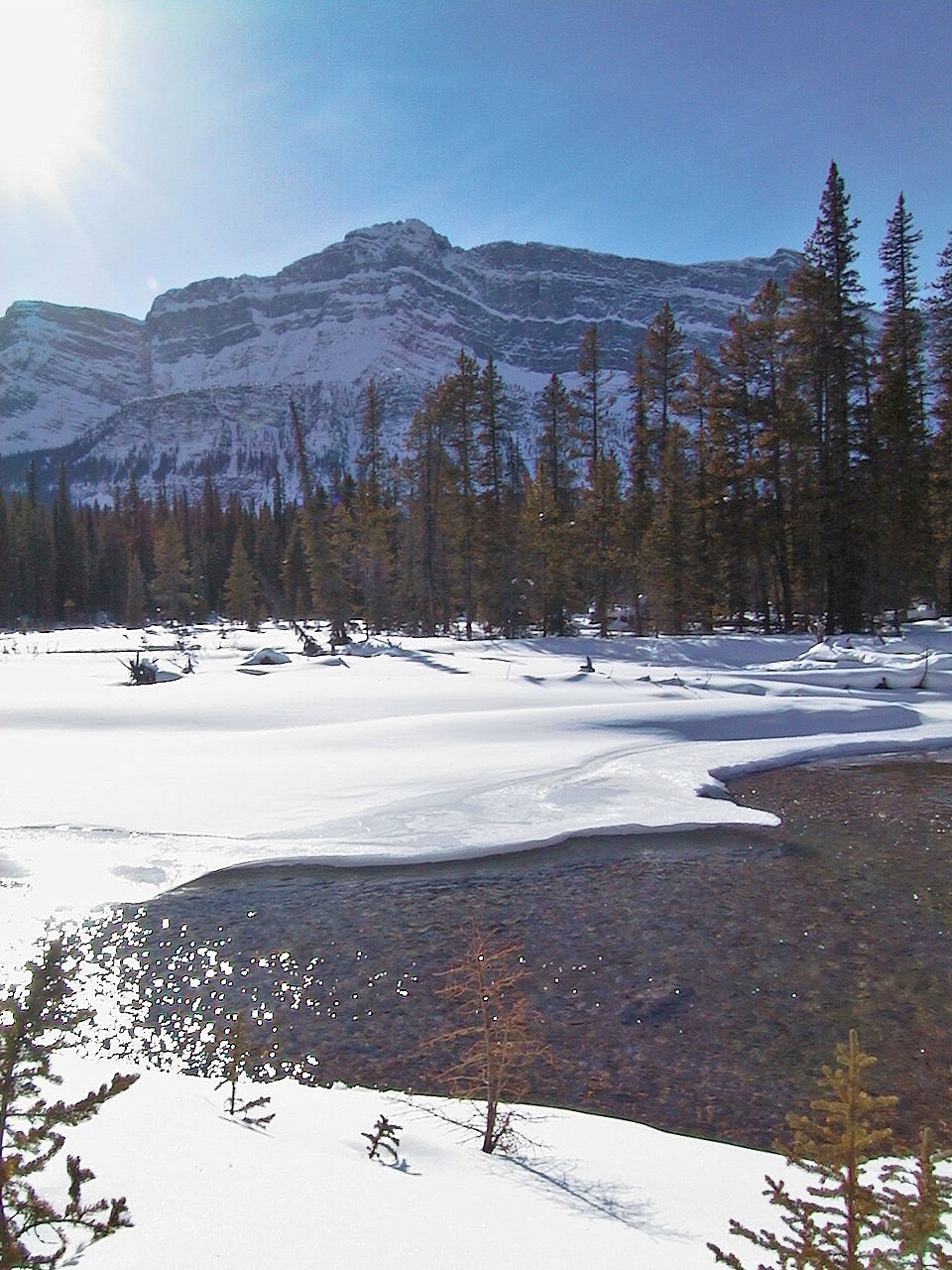 The Bow River nearly stopped us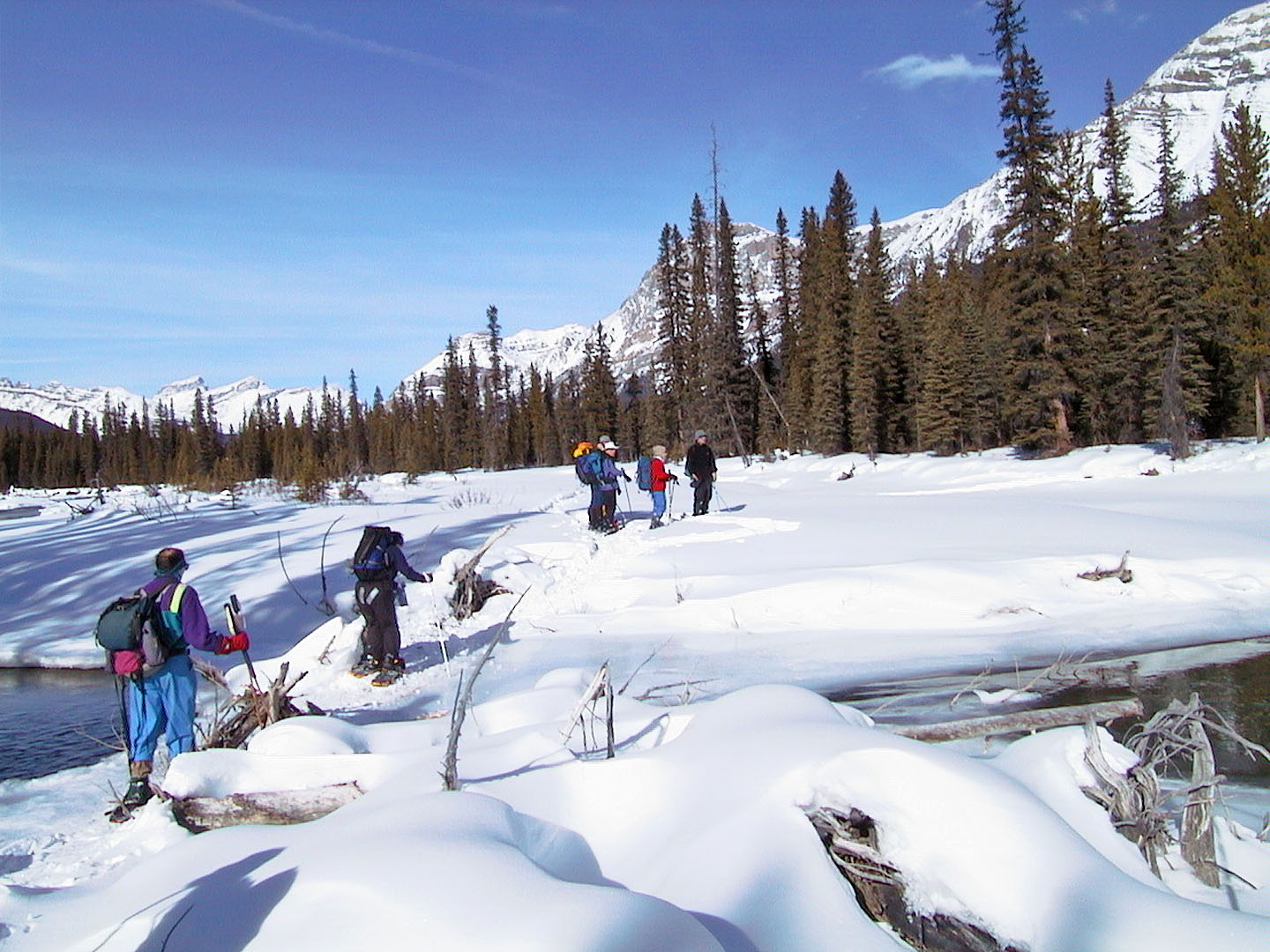 Crossing the log jam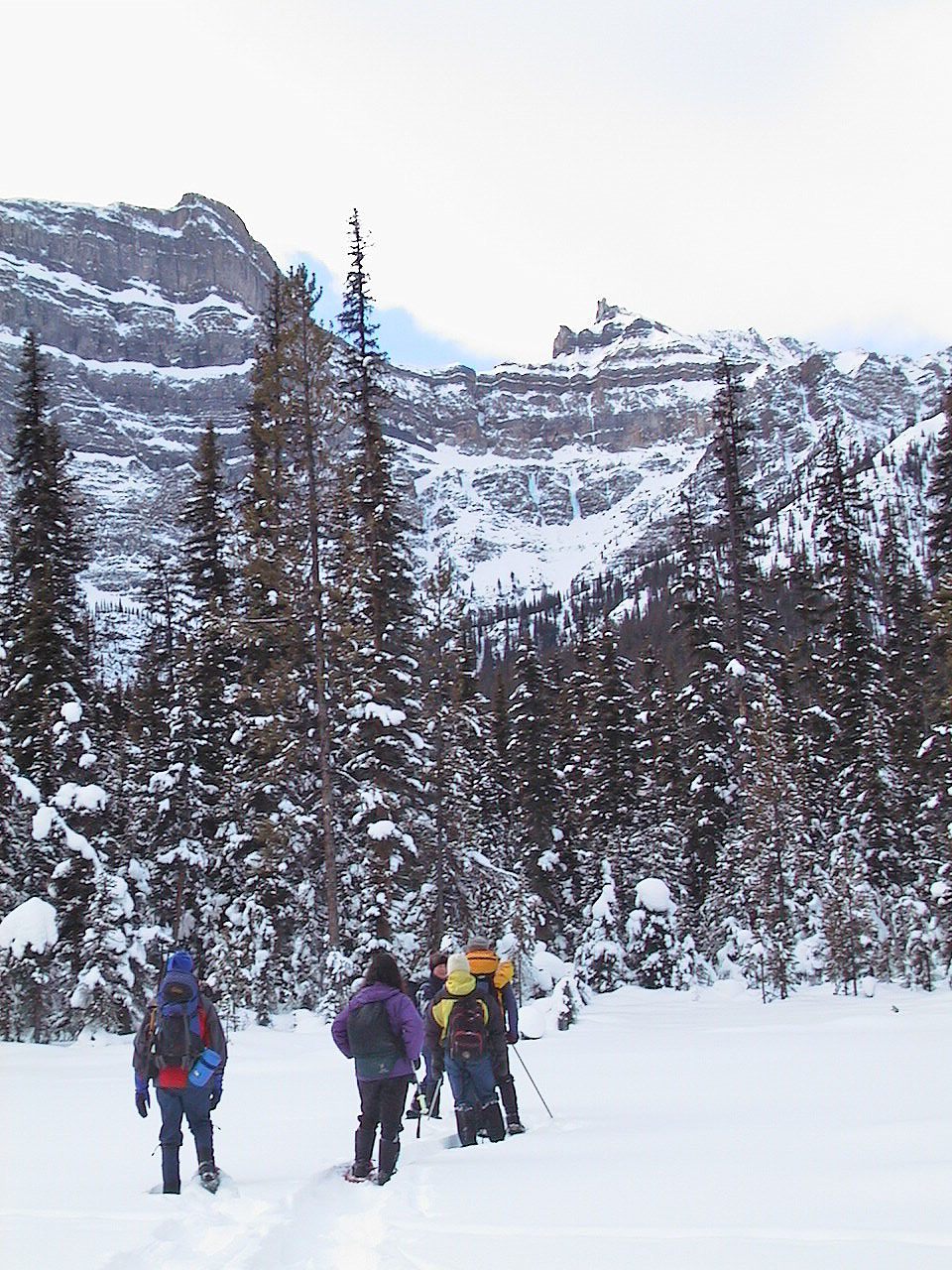 A tiny clearing offers a view before we re-entered the trees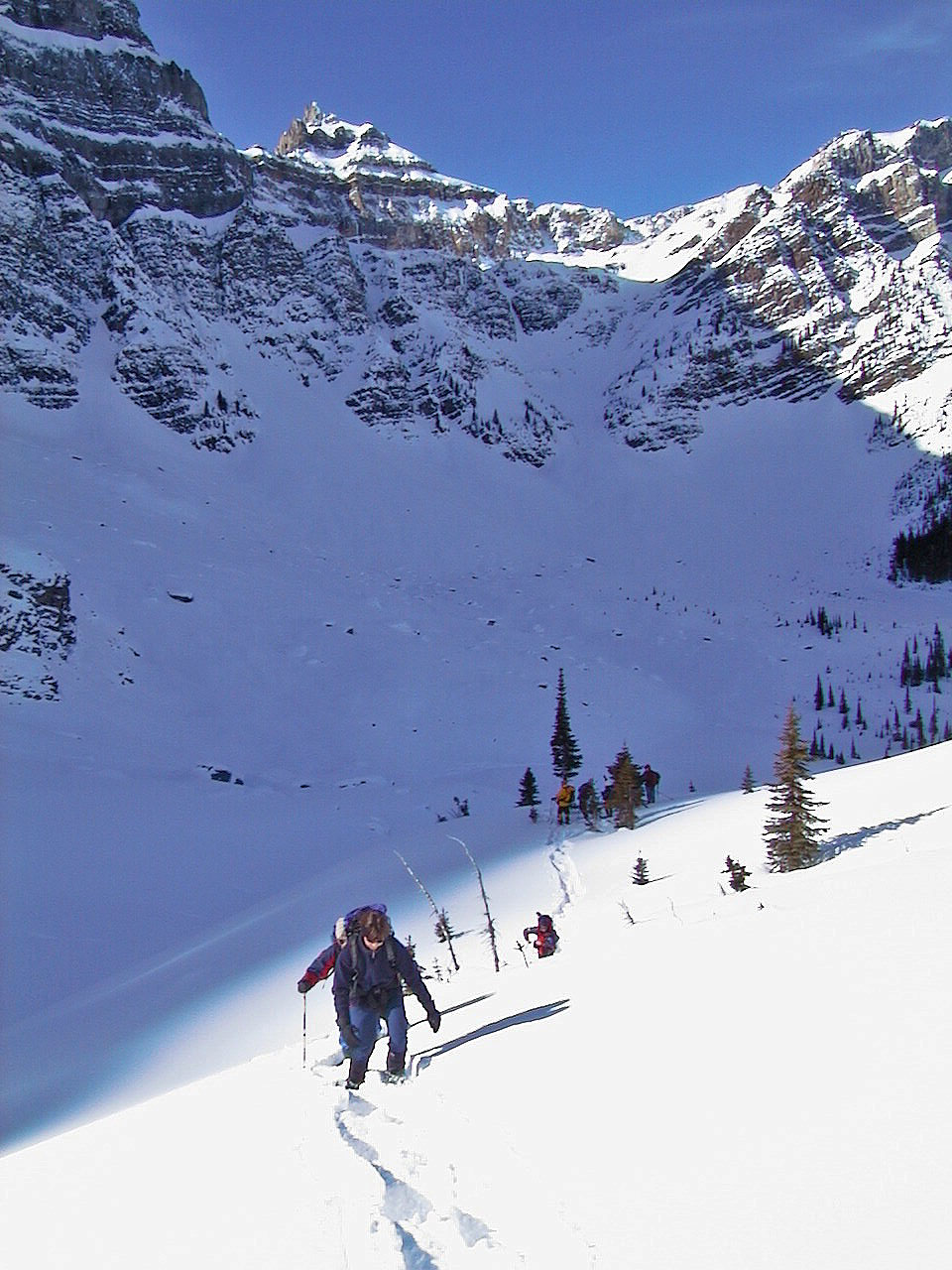 The tarn was hidden under snow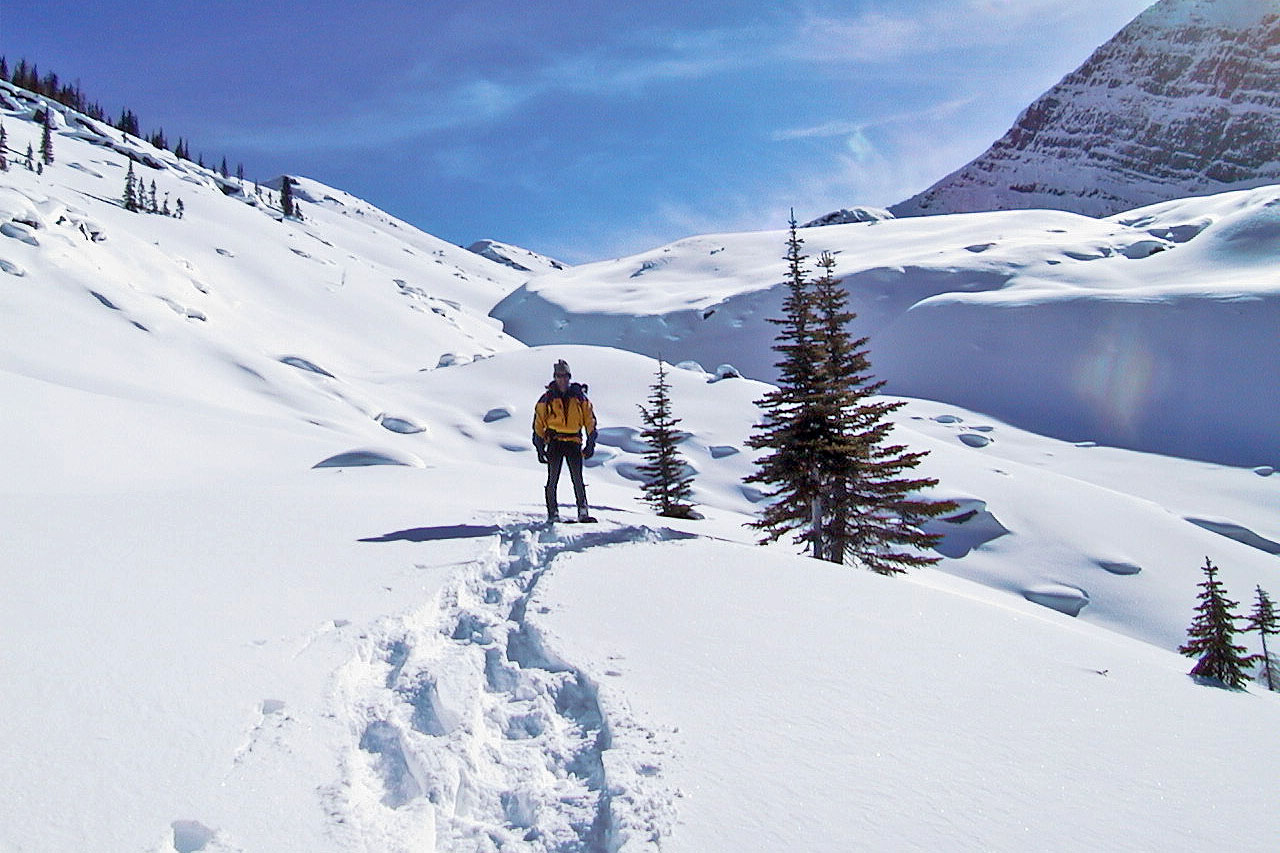 Above the tarn the view opens up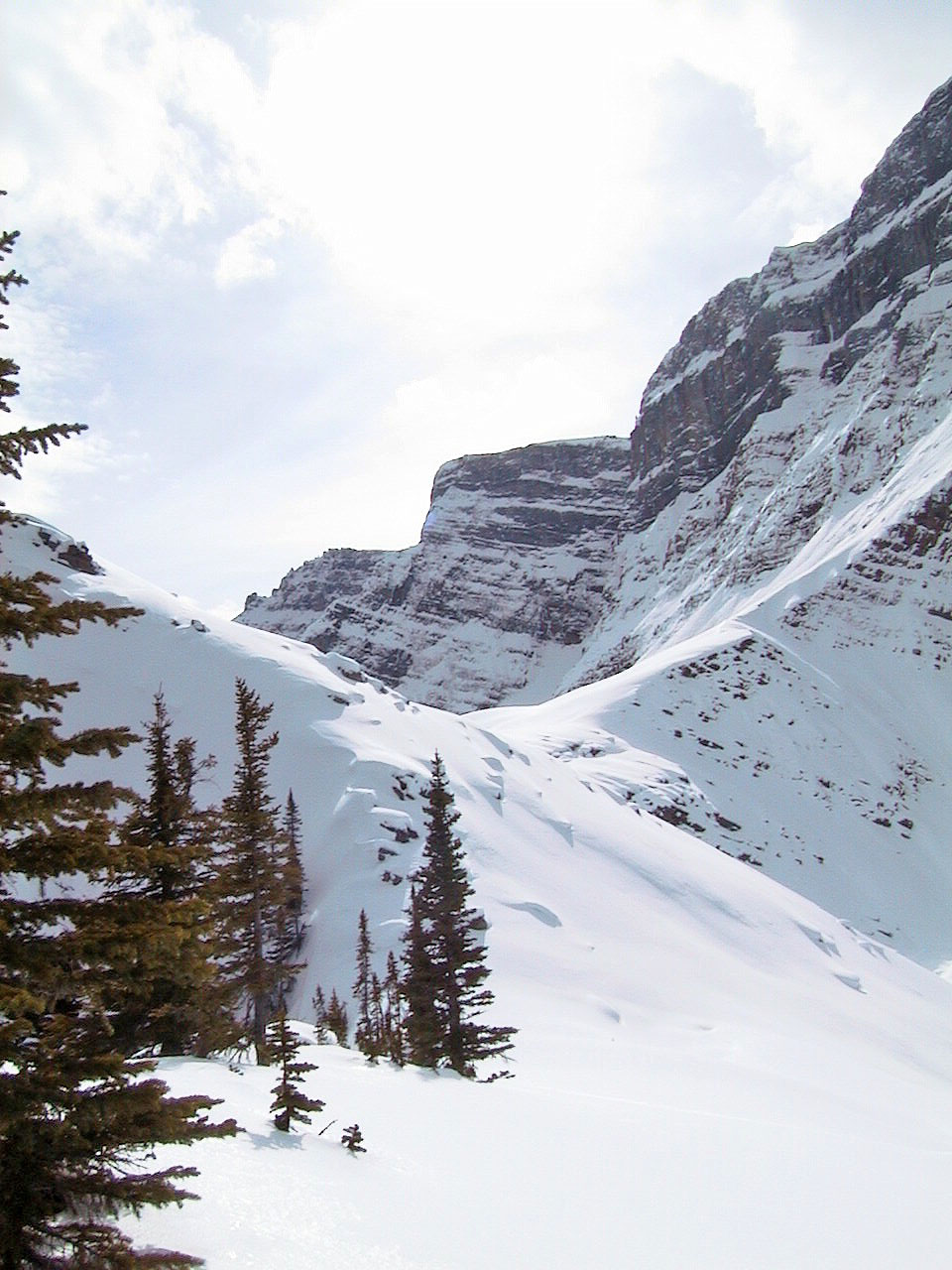 It's possible to continue, but the terrain became increasingly difficult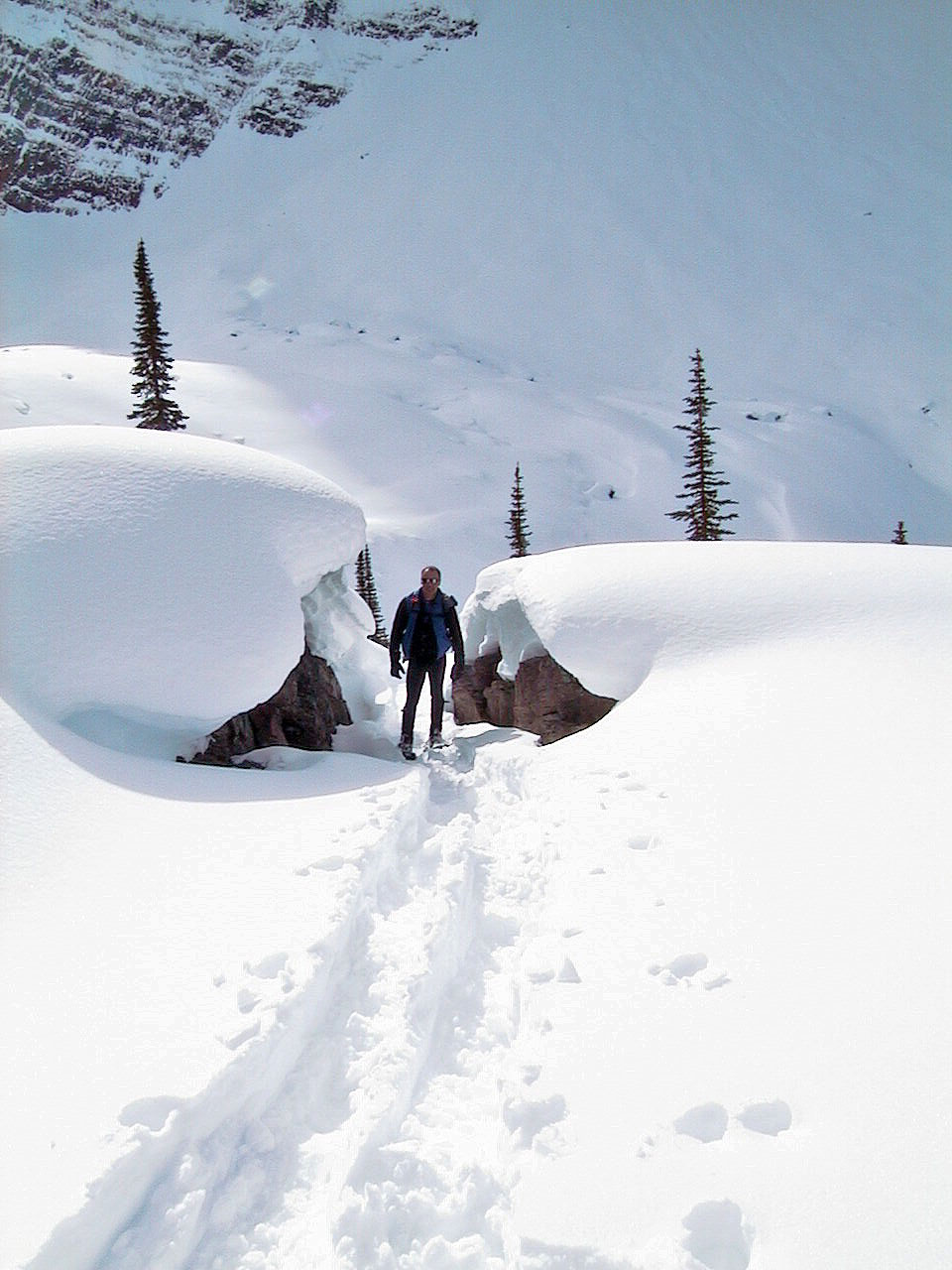 We continued for a short way before turning back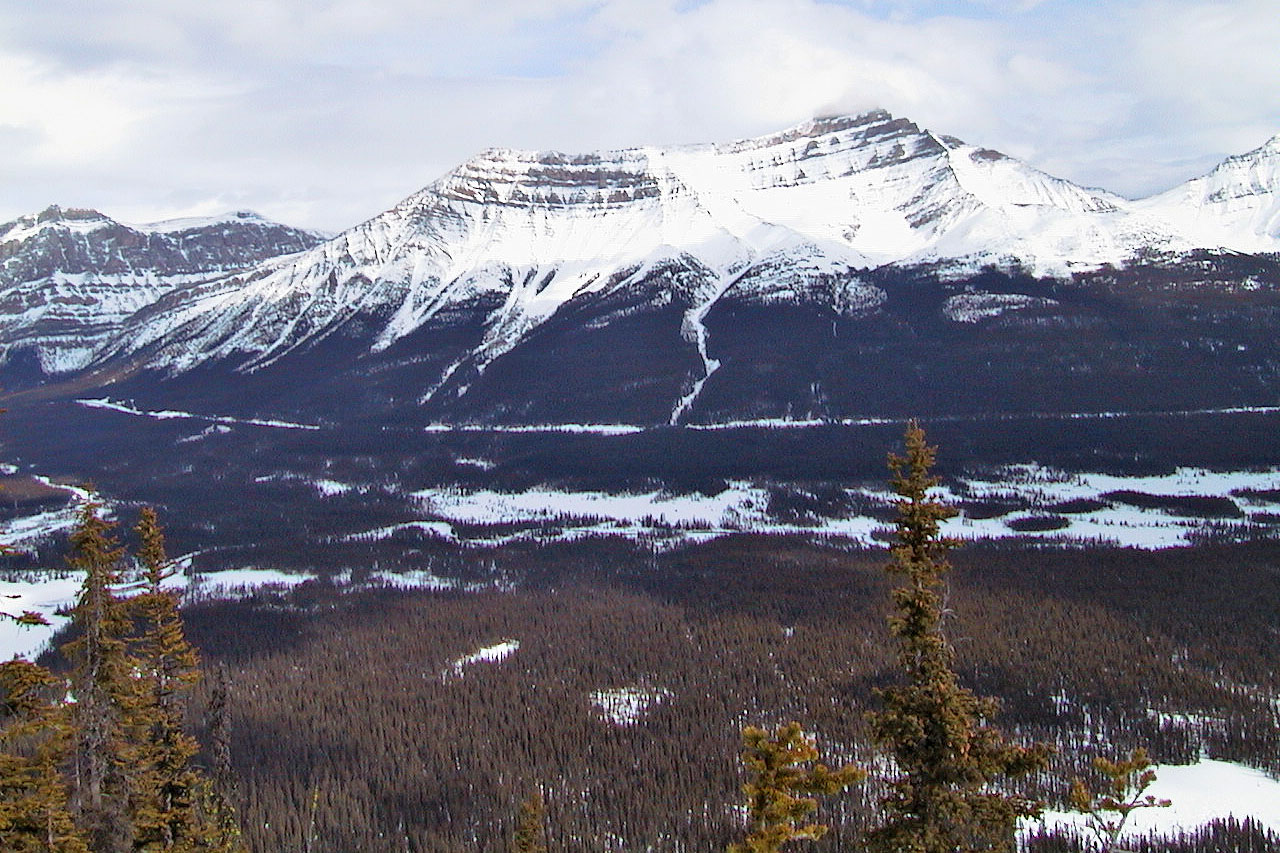 Looking east across the valley we crossed. Mounts Andromache and Hector behind.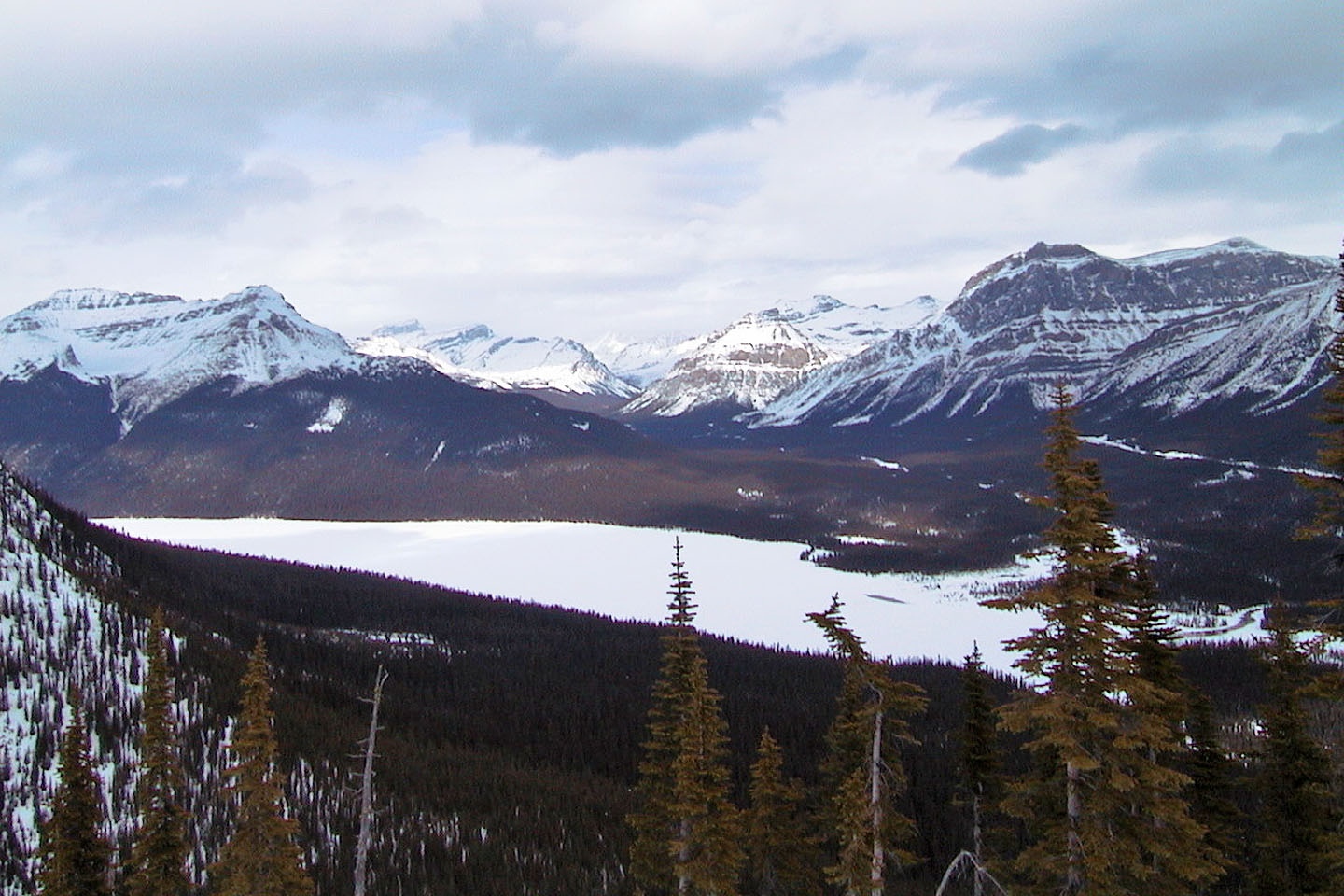 Bow Lake

Pulpit Peak on the left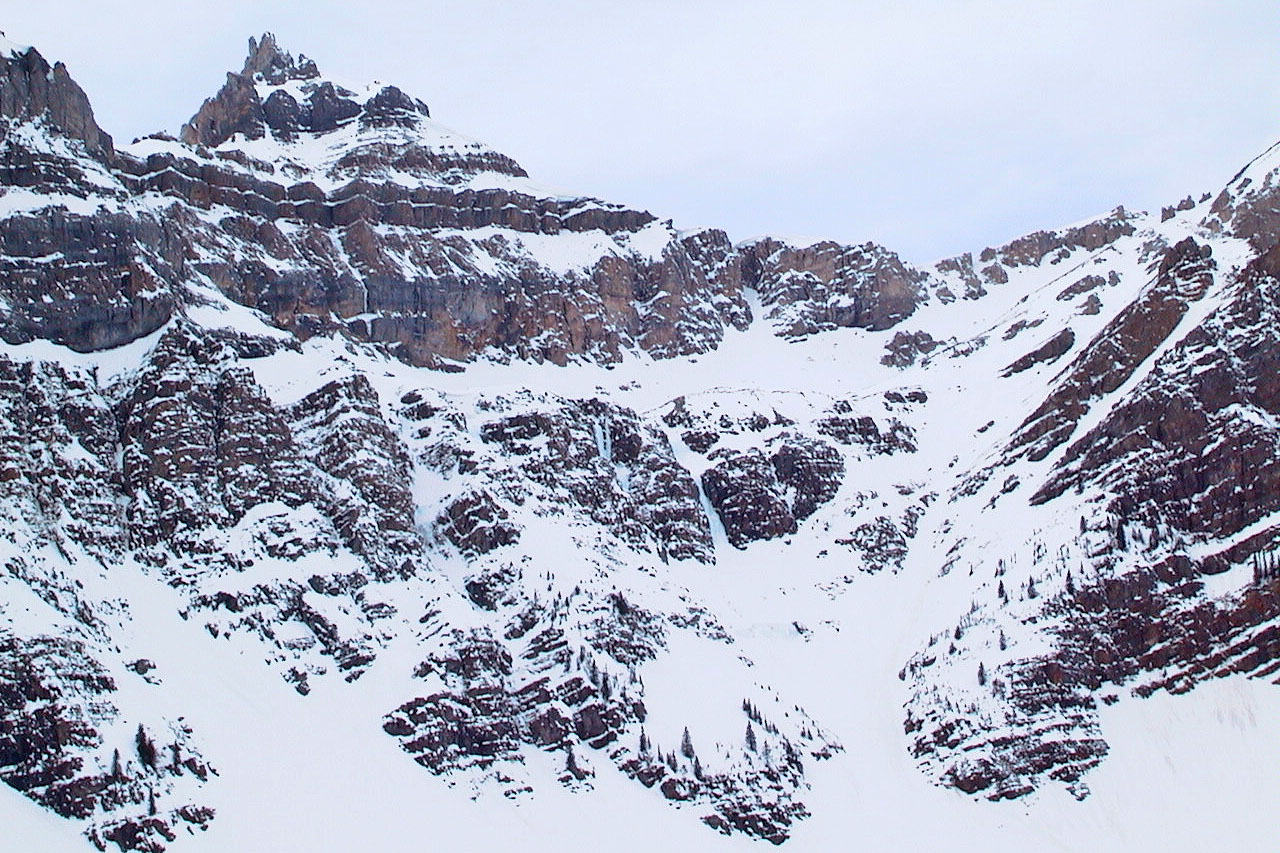 Unnamed peak to the west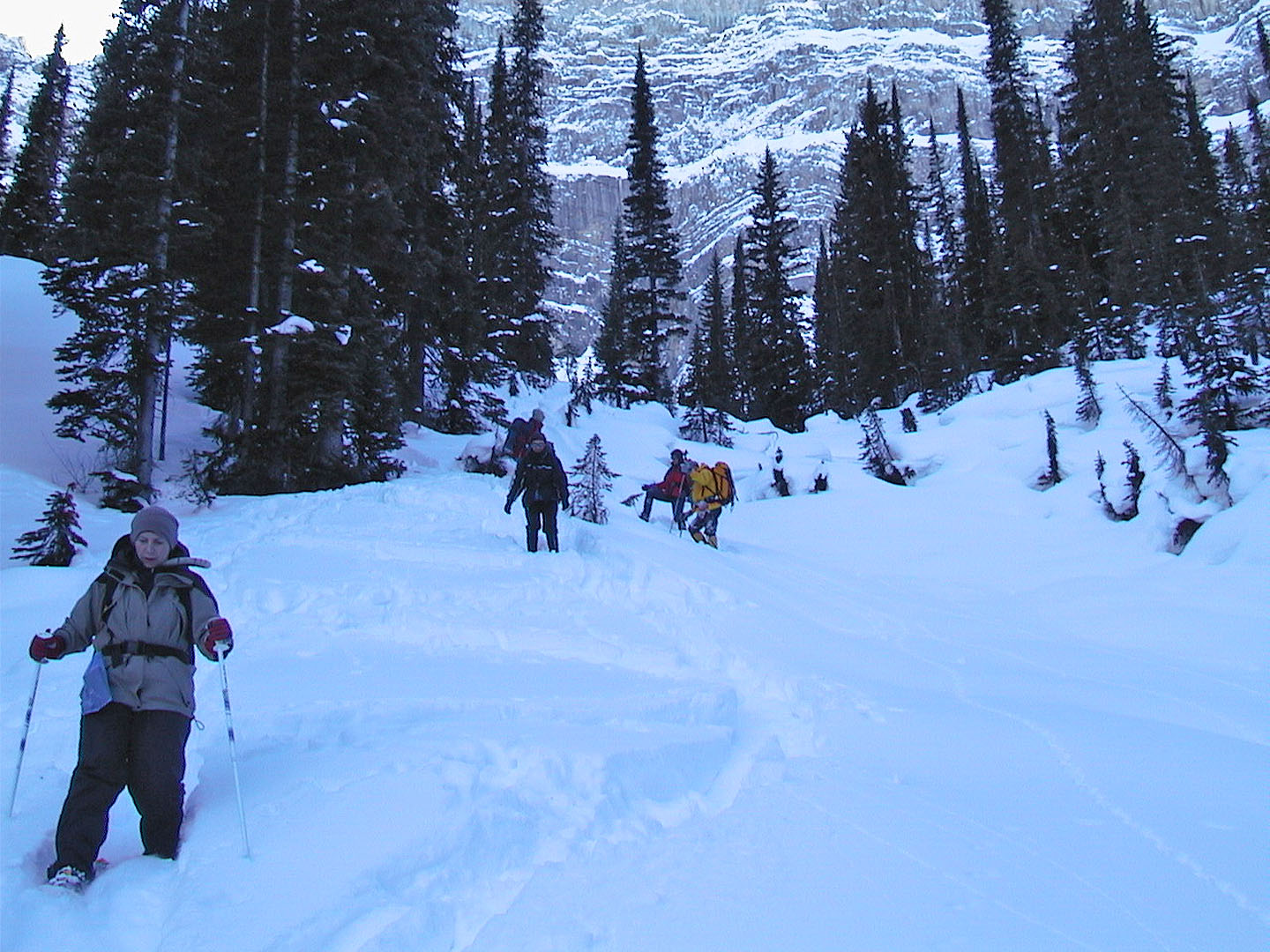 Heading back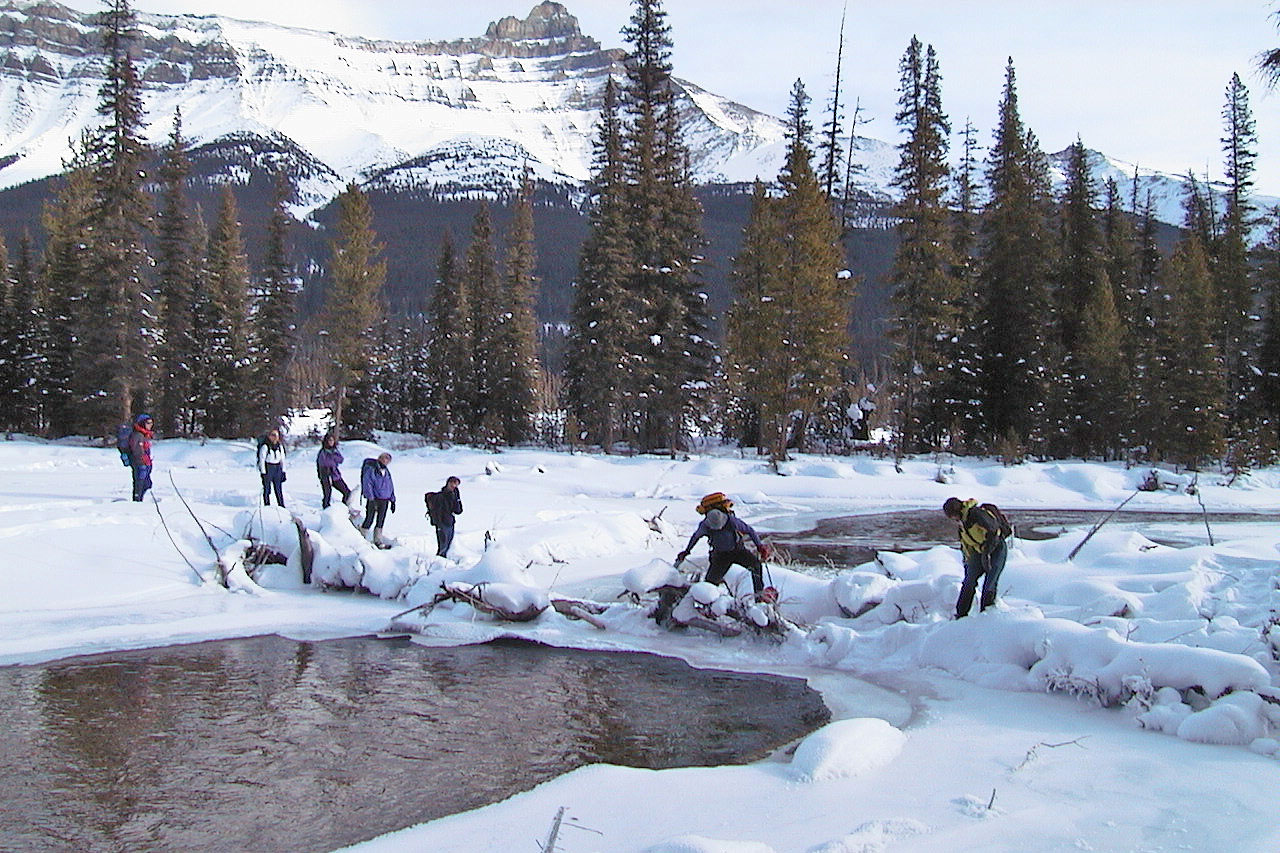 Crossing the Bow River on the way back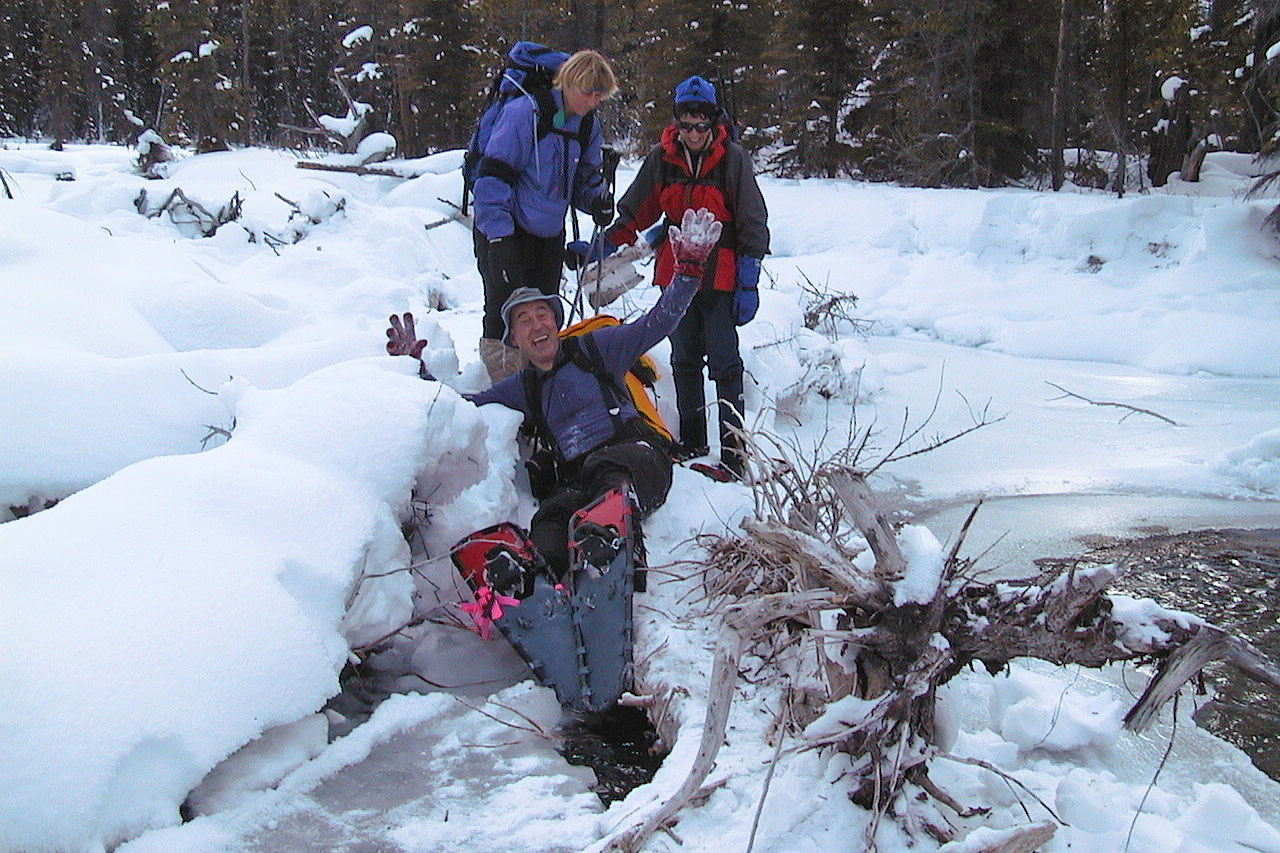 Vic Falls while crossing the logs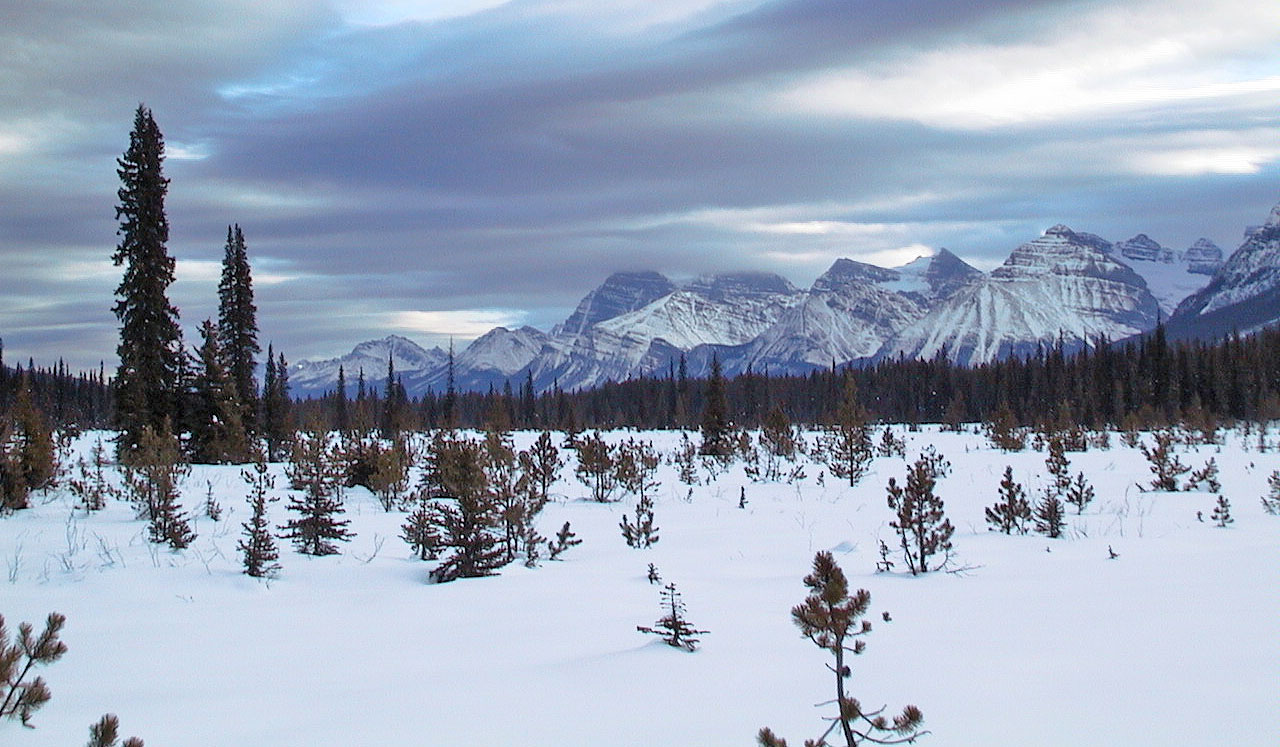 View of the valley looking south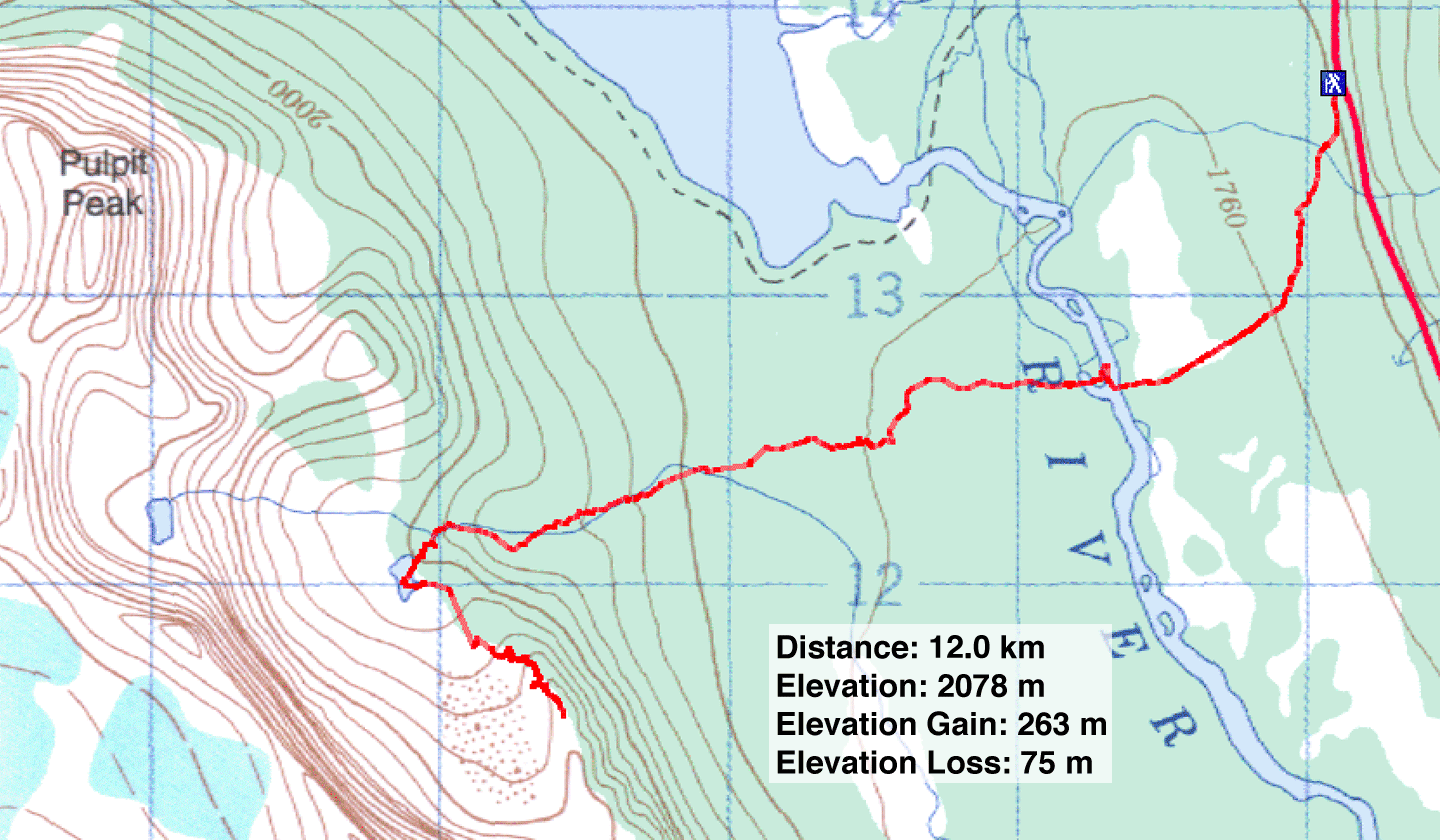 82 N/9 Hector Lake