bobspirko.ca | Home | Canada Trips | US Trips | Hiking | Snowshoeing | MAP | About
Kent Ridge South Knob
Kananaskis, Alberta
January 2, 2016
The south end of Kent Ridge offers a few snowshoeing routes that are relatively low risk for avalanches. Kent Ridge South, which I did years ago, begins at Black Prince parking lot and ascends the west slopes. The only hiccup is the elevation lost in climbing over a knob below the crest. This year our group settled on reaching only the knob.
For the trip, Sonny, Dinah and I joined forces with Zora, Kari, Mark and Lisa. With our large group, we were assured of having plenty of trail-breakers, but that turned out to be overkill. At the bottom of the slope a short distance from the parking lot, we found snowshoe tracks already in place. It was a prudent path too, one that stayed in or near trees and avoided avalanche slopes. We followed it to the knob and sat down for lunch under crystal-clear blue skies. The knob was partially treed, but across the valley we could see the snow-covered crowns of Mount Invincible, Mount Warspite and Mount Black Prince.
Rather than retrace our steps back down, we relished carving a new trail just for the sheer fun of sinking in pristine snow. Halfway down, we noticed Sonny wasn't behind us. When we stopped in the trees to regroup, we spied a rabbit sitting still just metres away. Despite our calls and whistling for Sonny, the bunny didn't budge, apparently confident in its winter camouflage. After several minutes, we continued down. Sonny, it turned out, followed our ascent route and we met him safe and sound in the parking lot.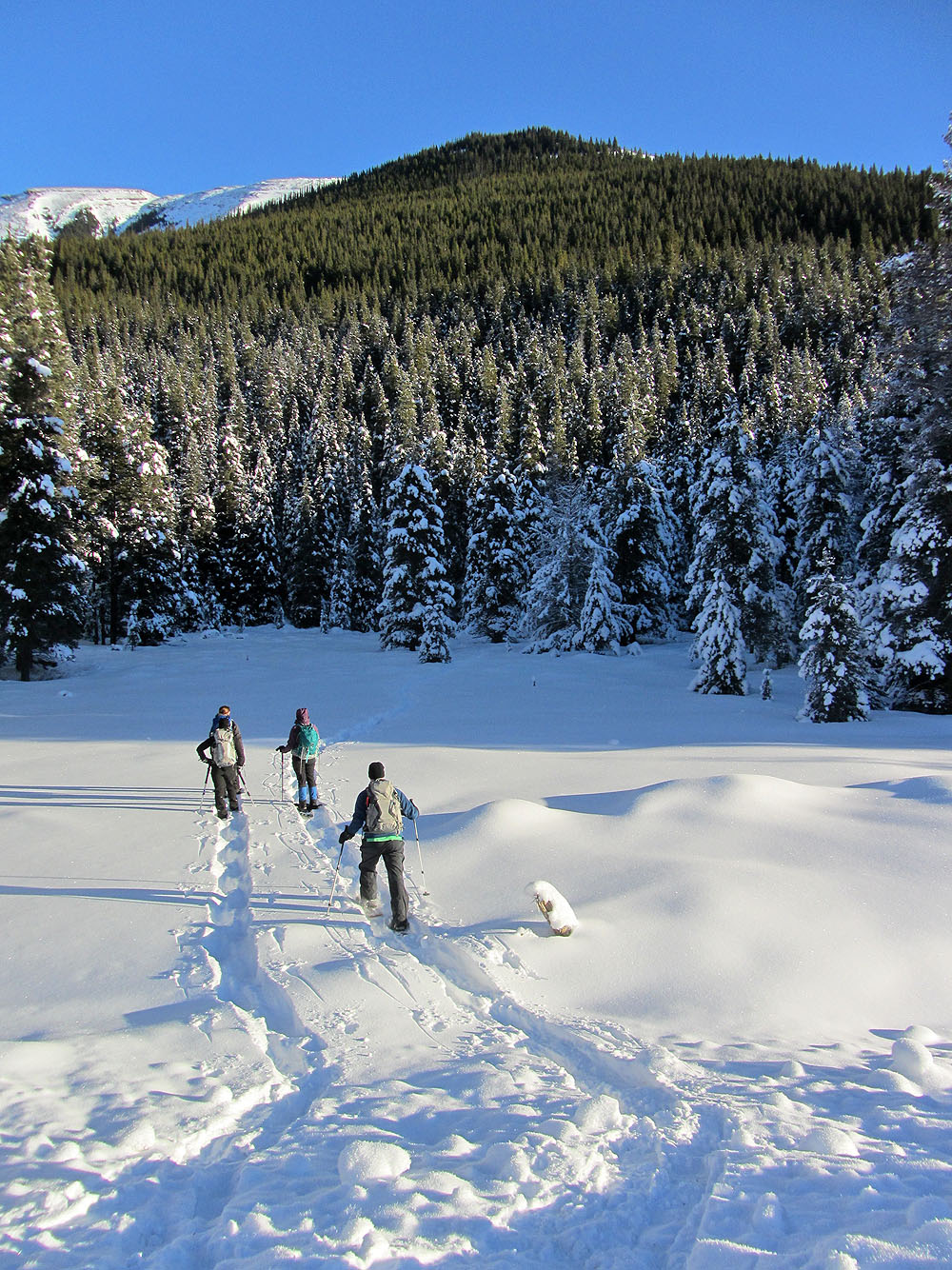 View of the knob from Smith-Dorrien Trail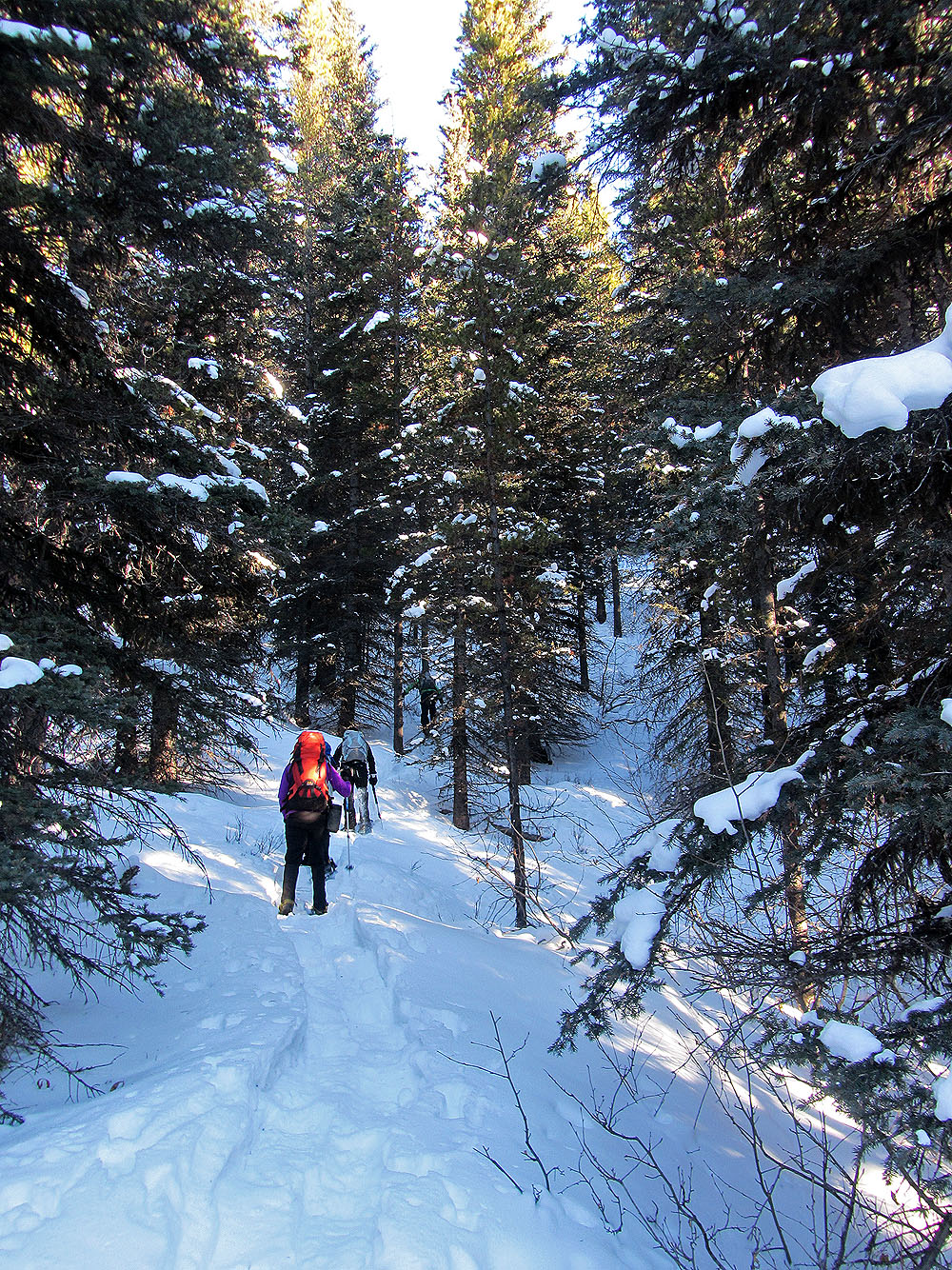 Snowshoeing up the lower slope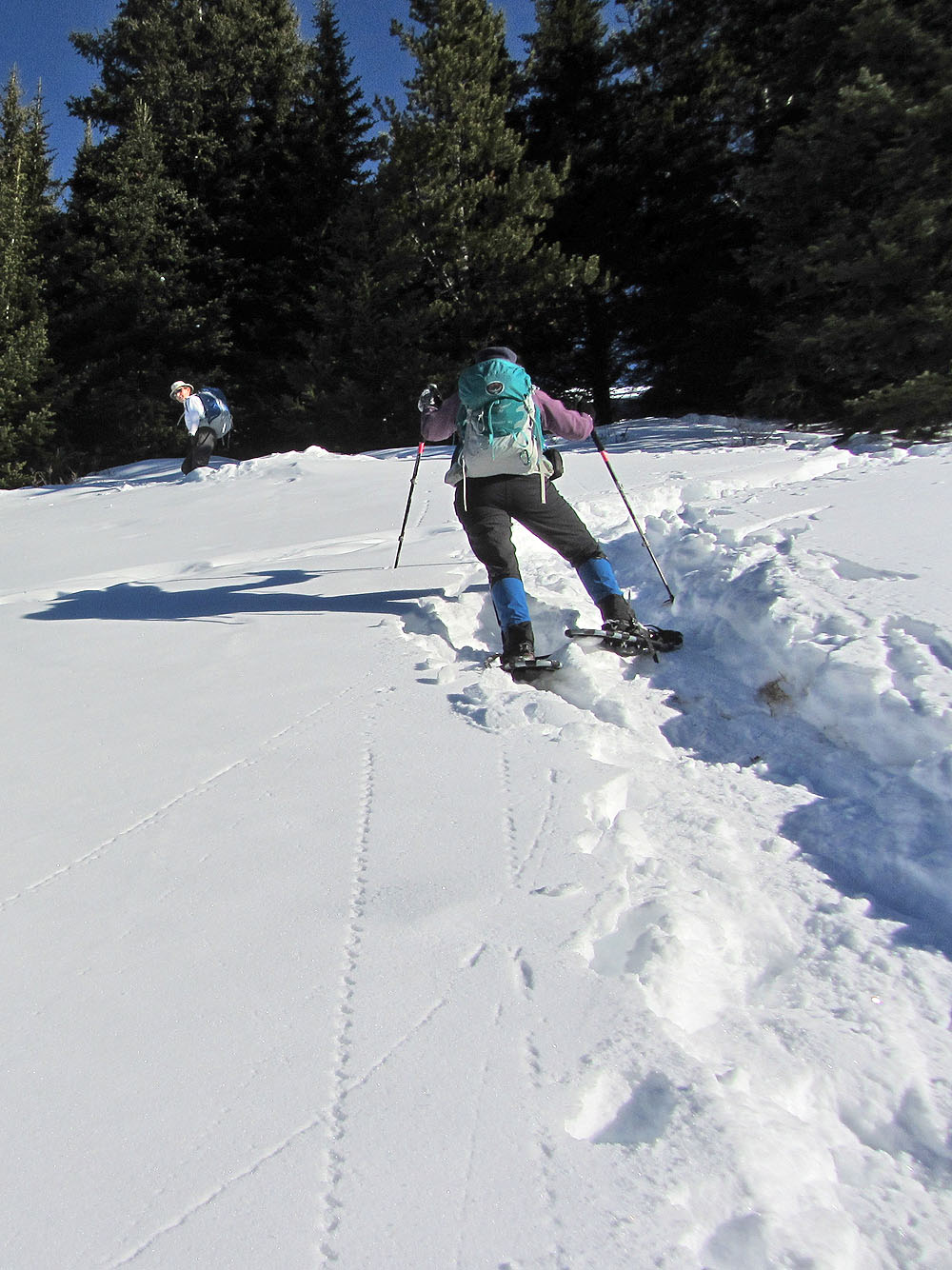 Zora and Dinah made their way up a steep glade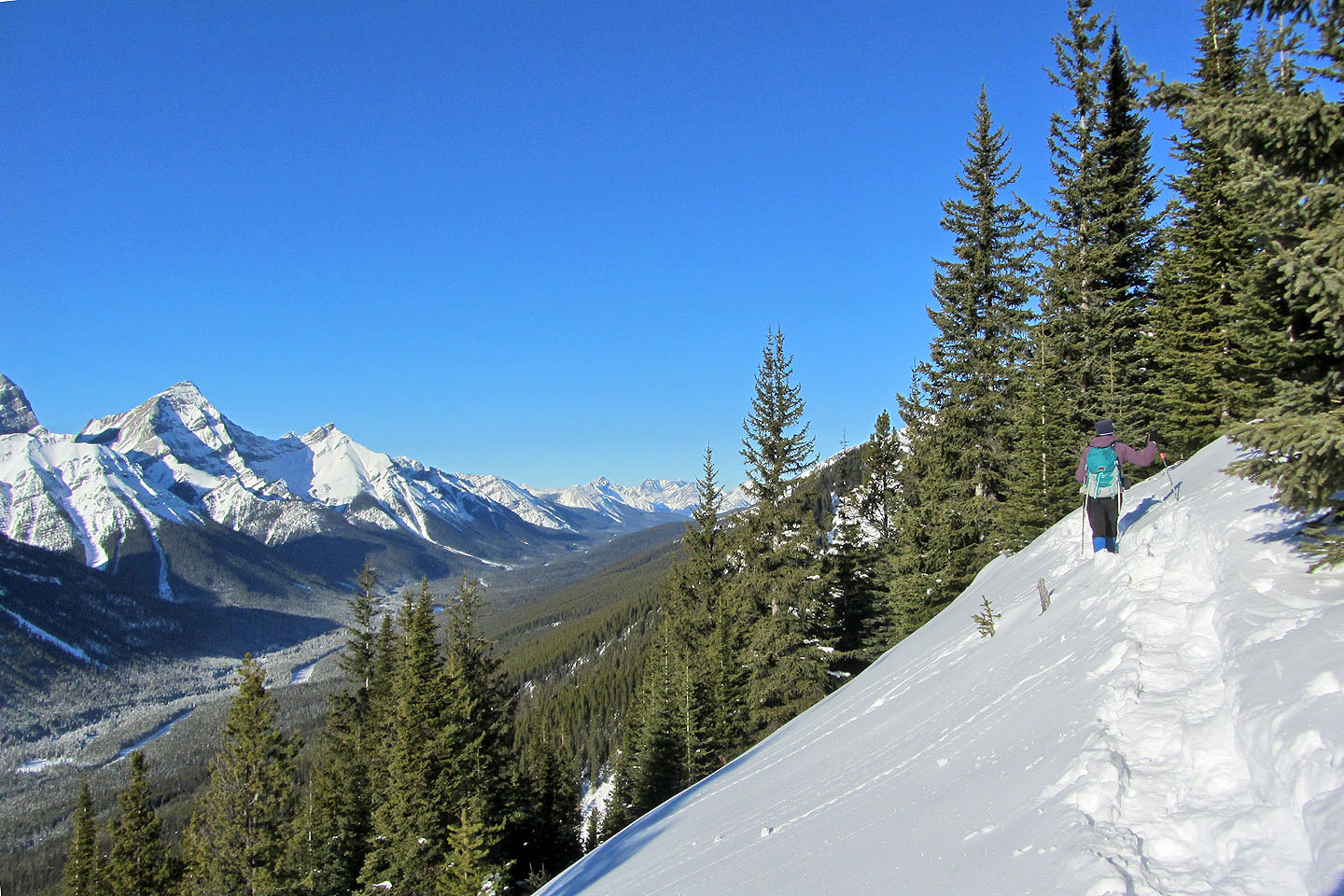 Looking down Kananaskis Valley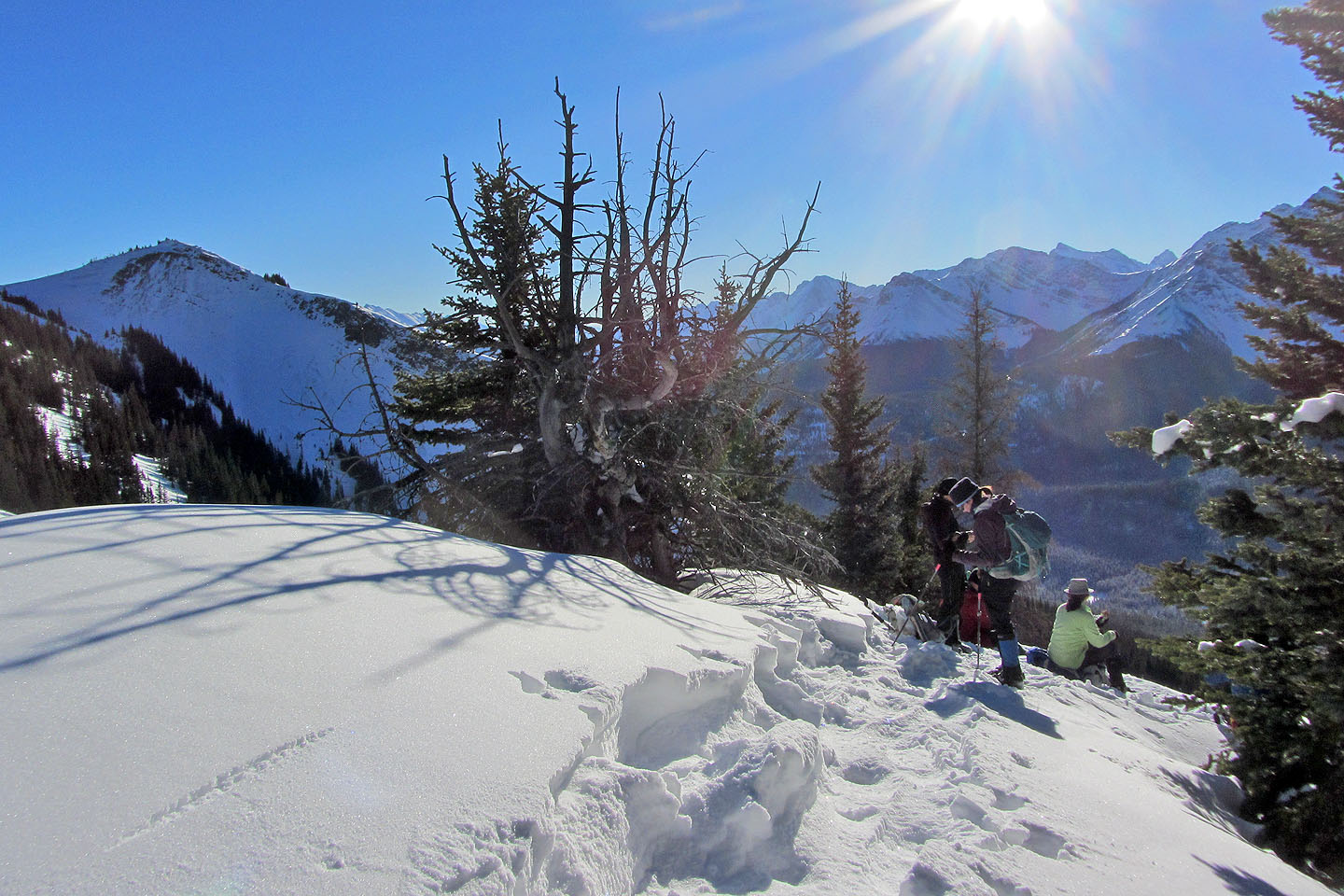 On top of the knob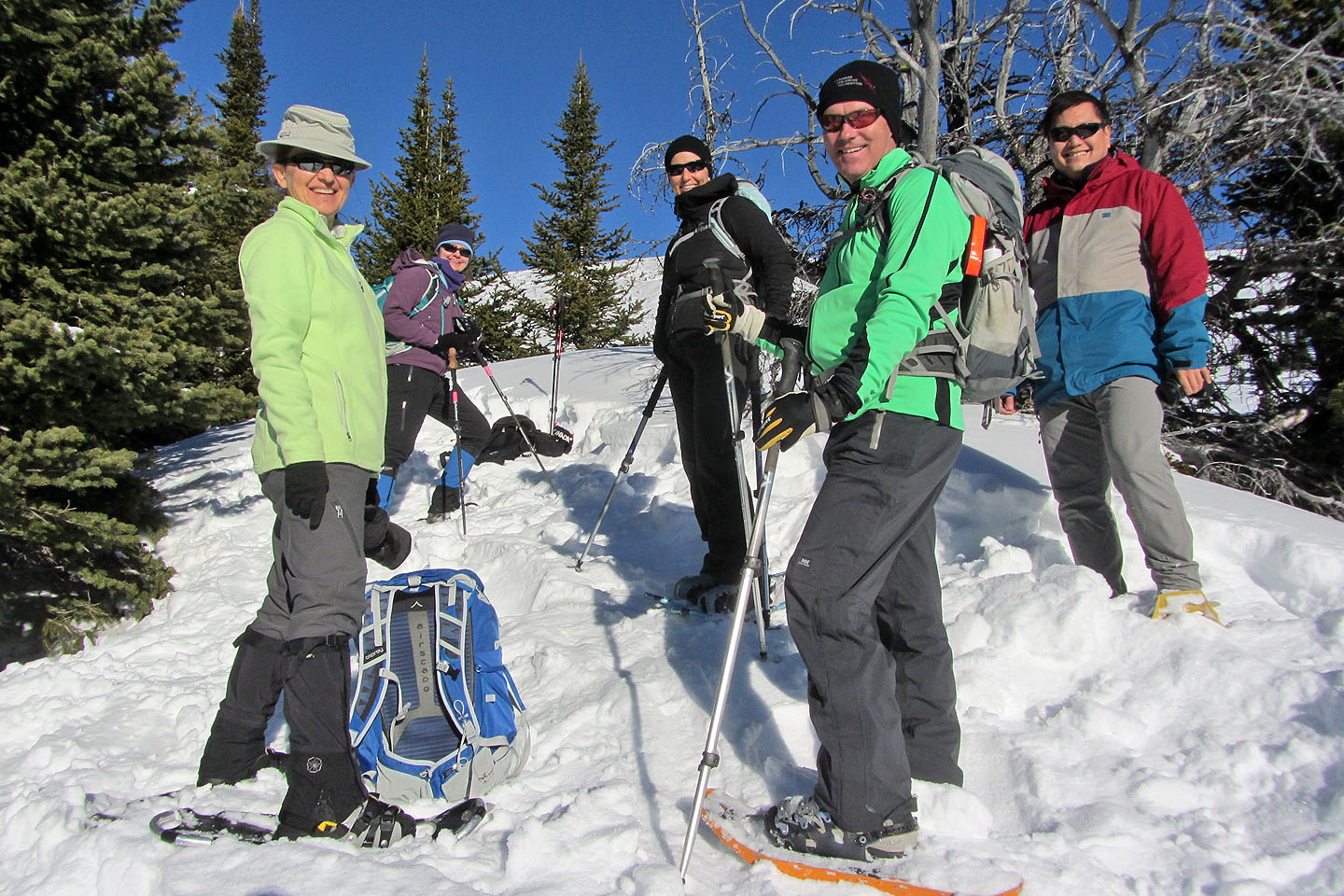 Zora Knezevic, Dinah Kruze, Lisa Bahan, Mark Bahan, and Sonny Bou. Missing is Kari Haas.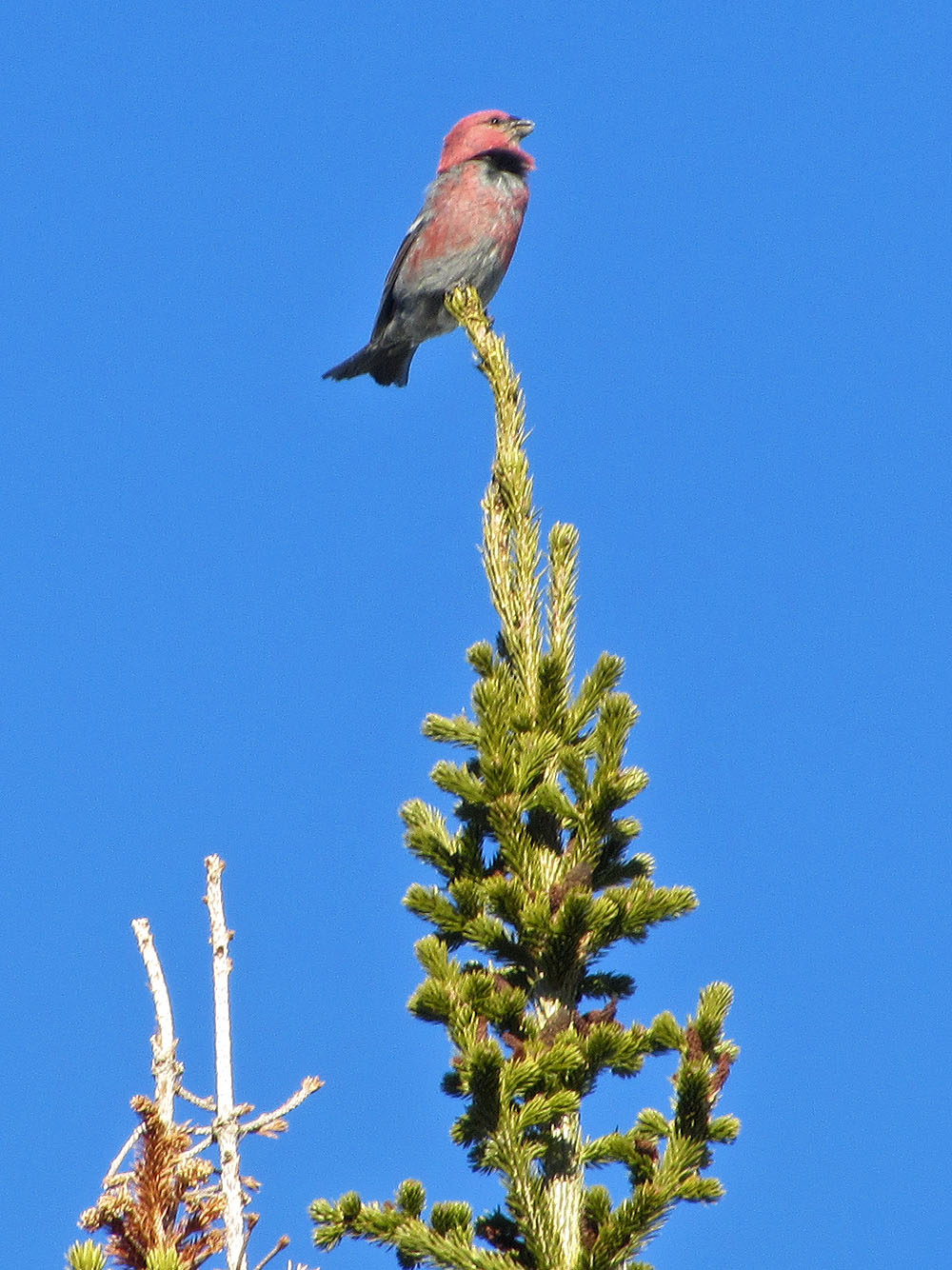 We shared the high point with a red crossbill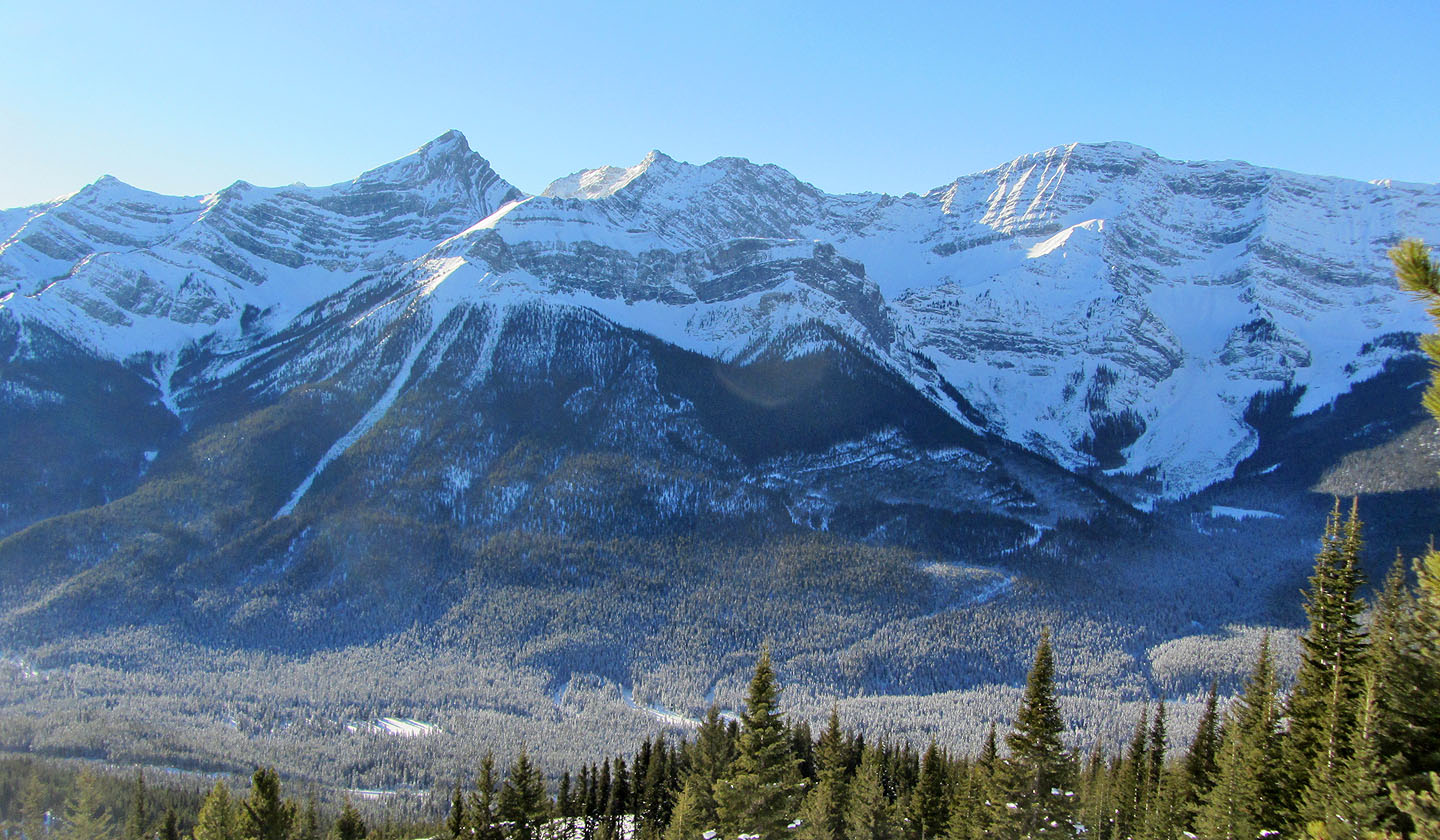 Mount Warspite is on the left and Mount Black Prince is on the right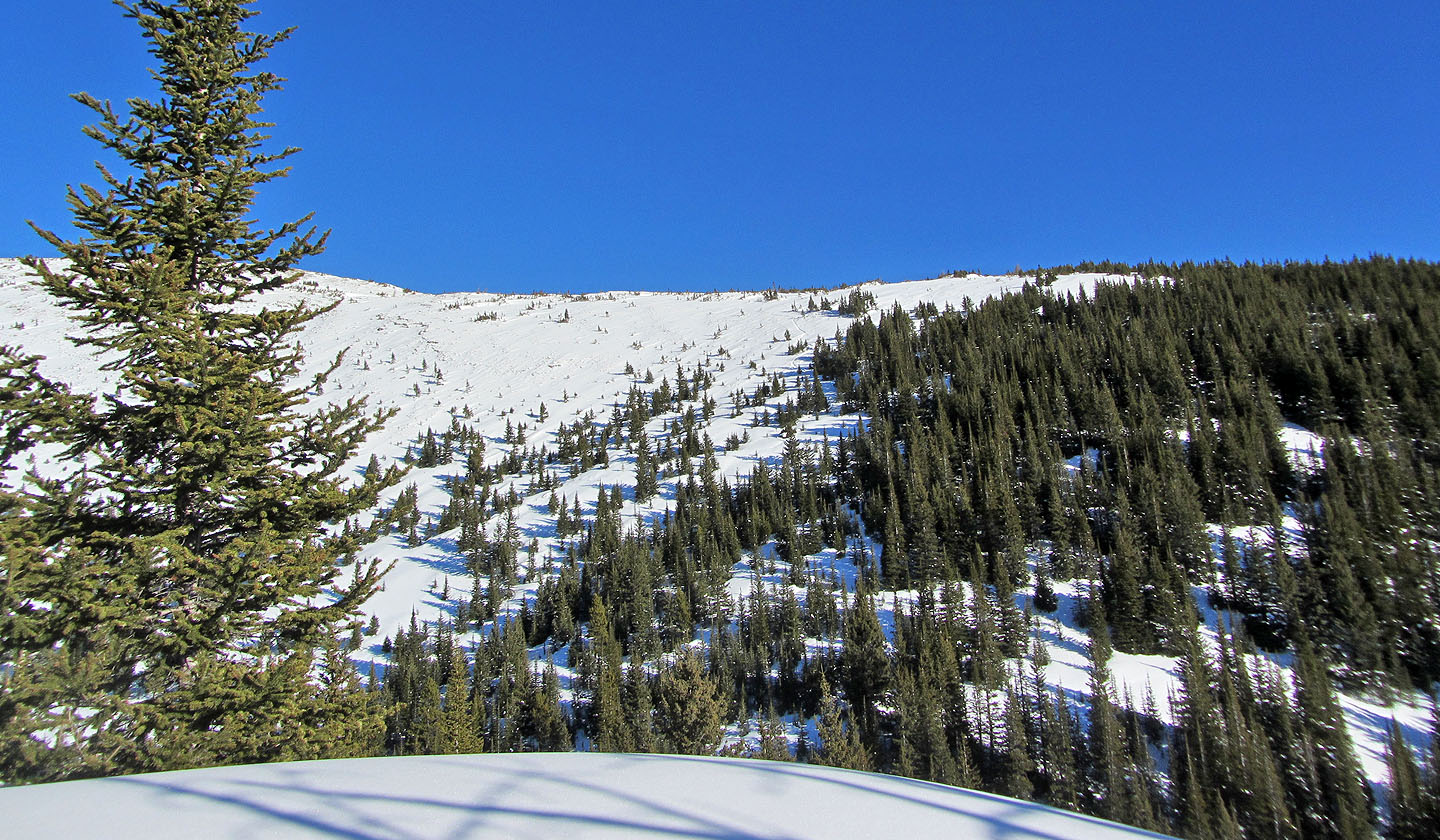 The usual route continues to the ridge on the other side of the knob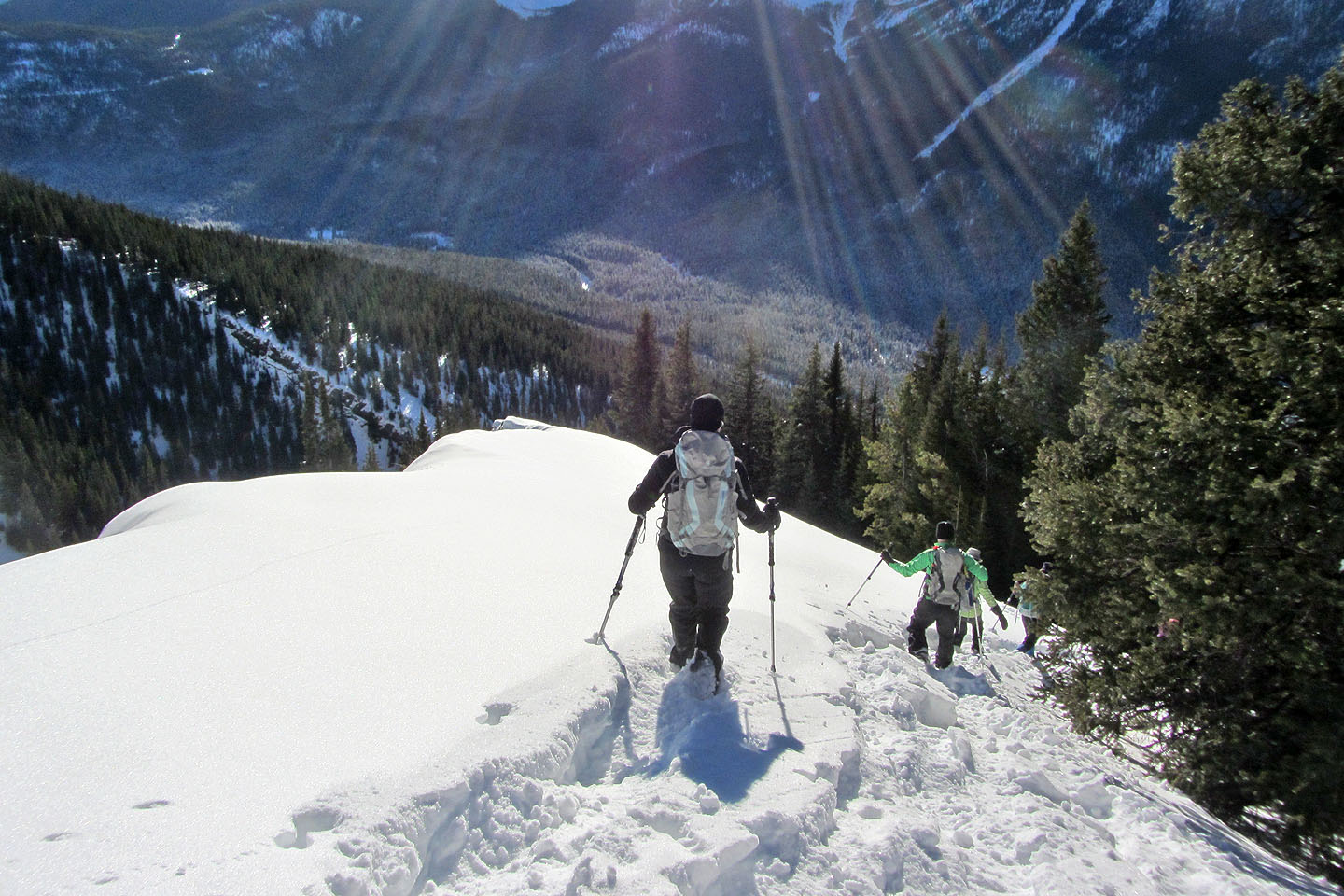 Heading back down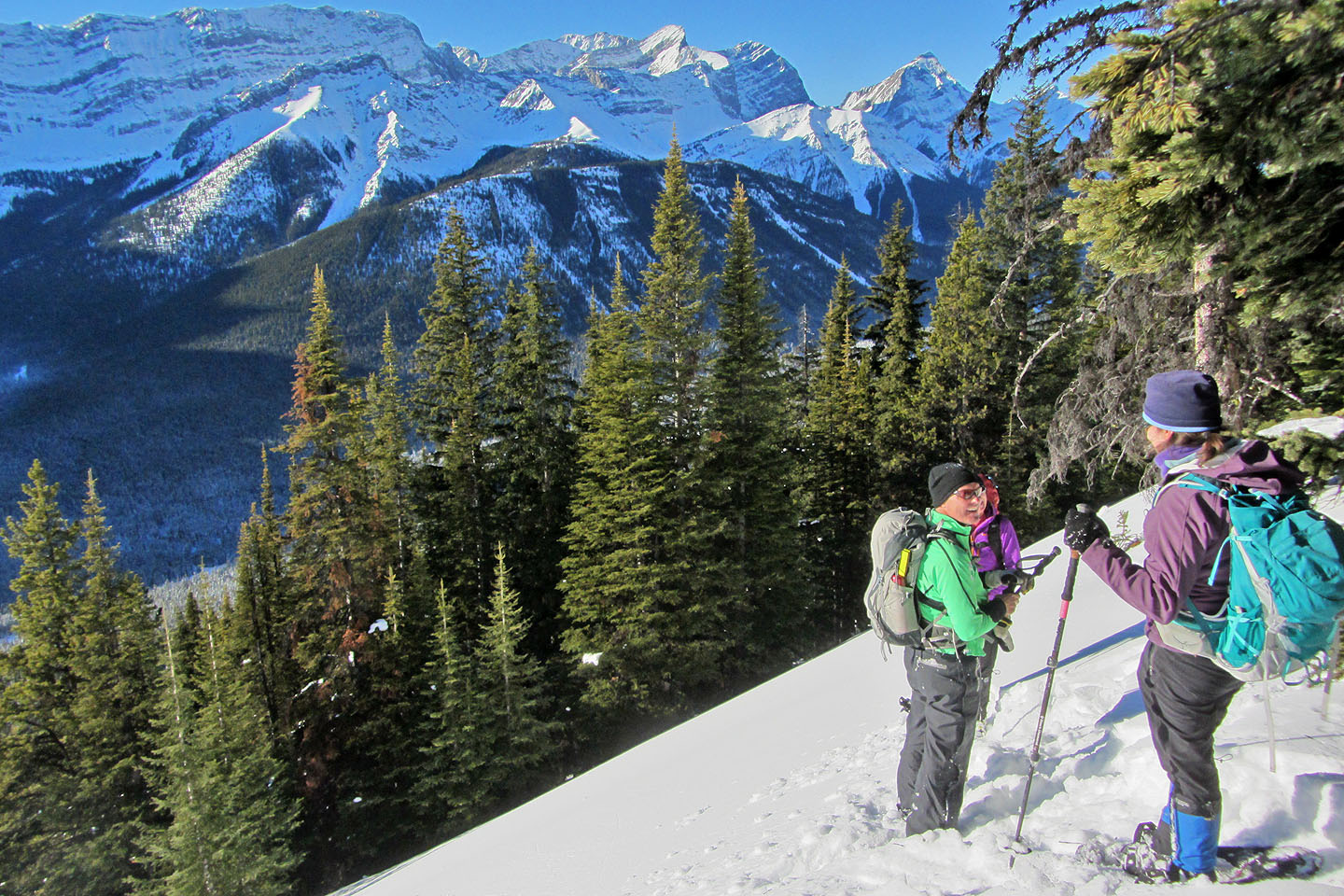 We stopped to regroup on an open slope. In the centre is Black Prince Outlier.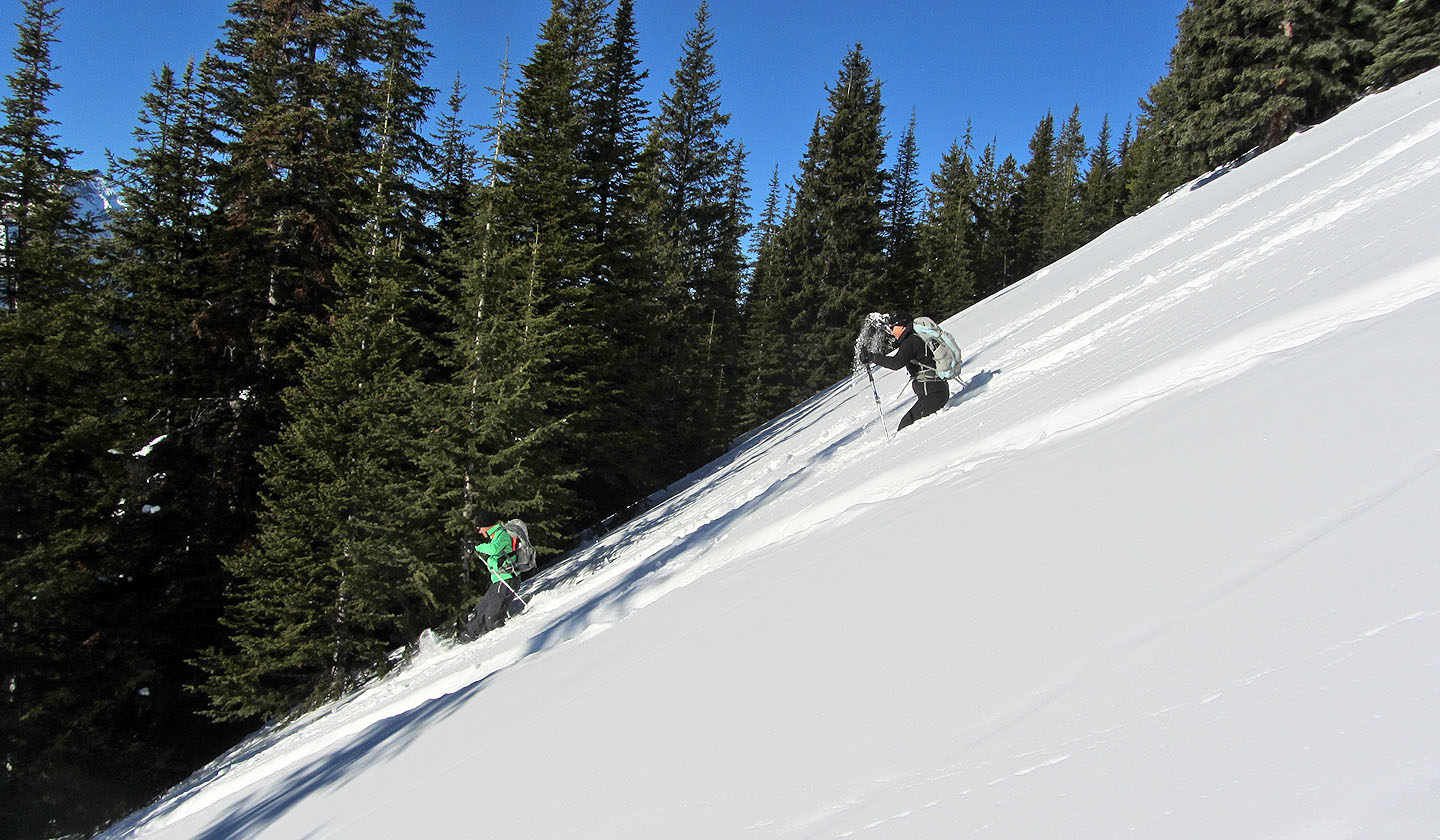 Mark and Lisa race down a steep slope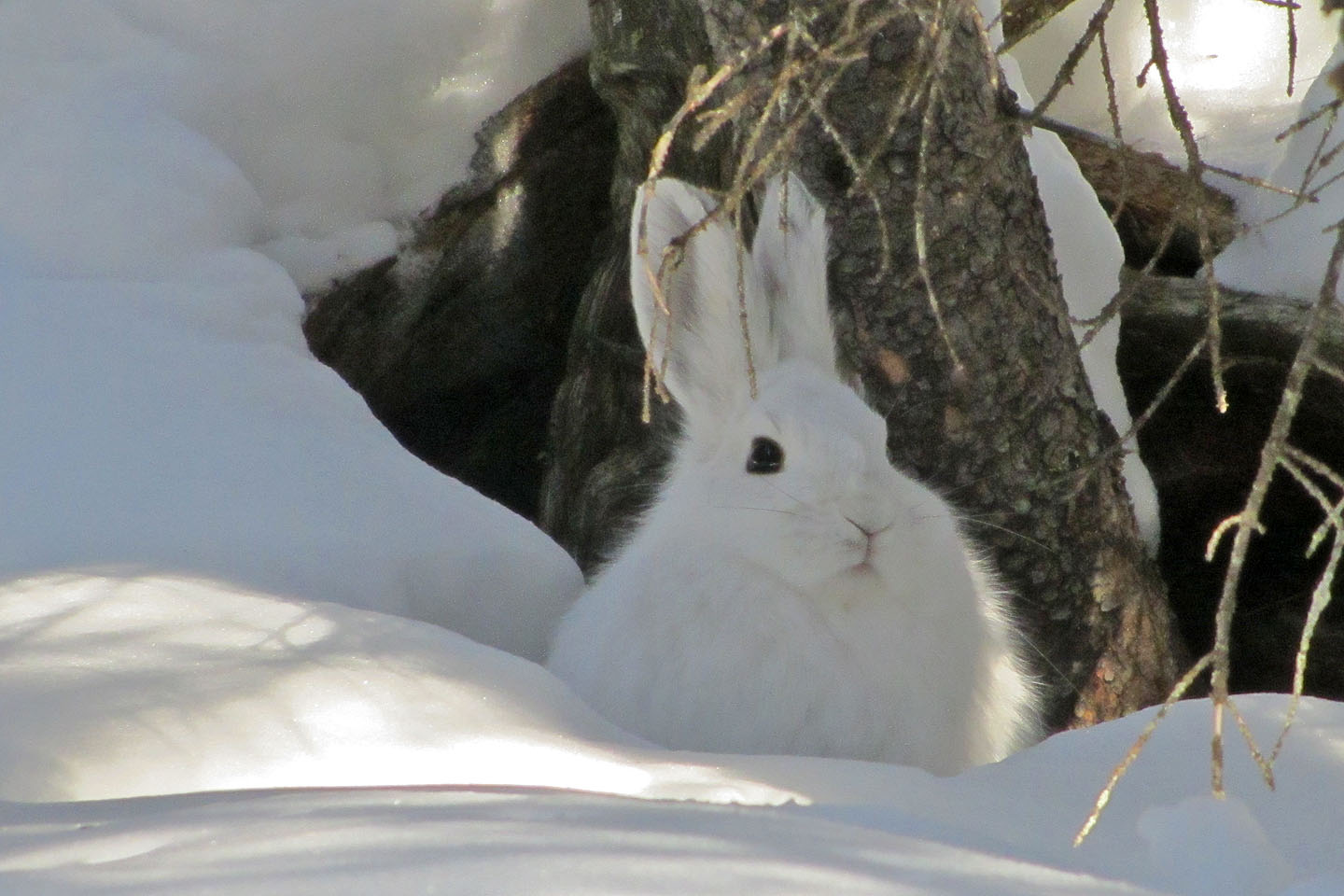 A white rabbit hides in plain sight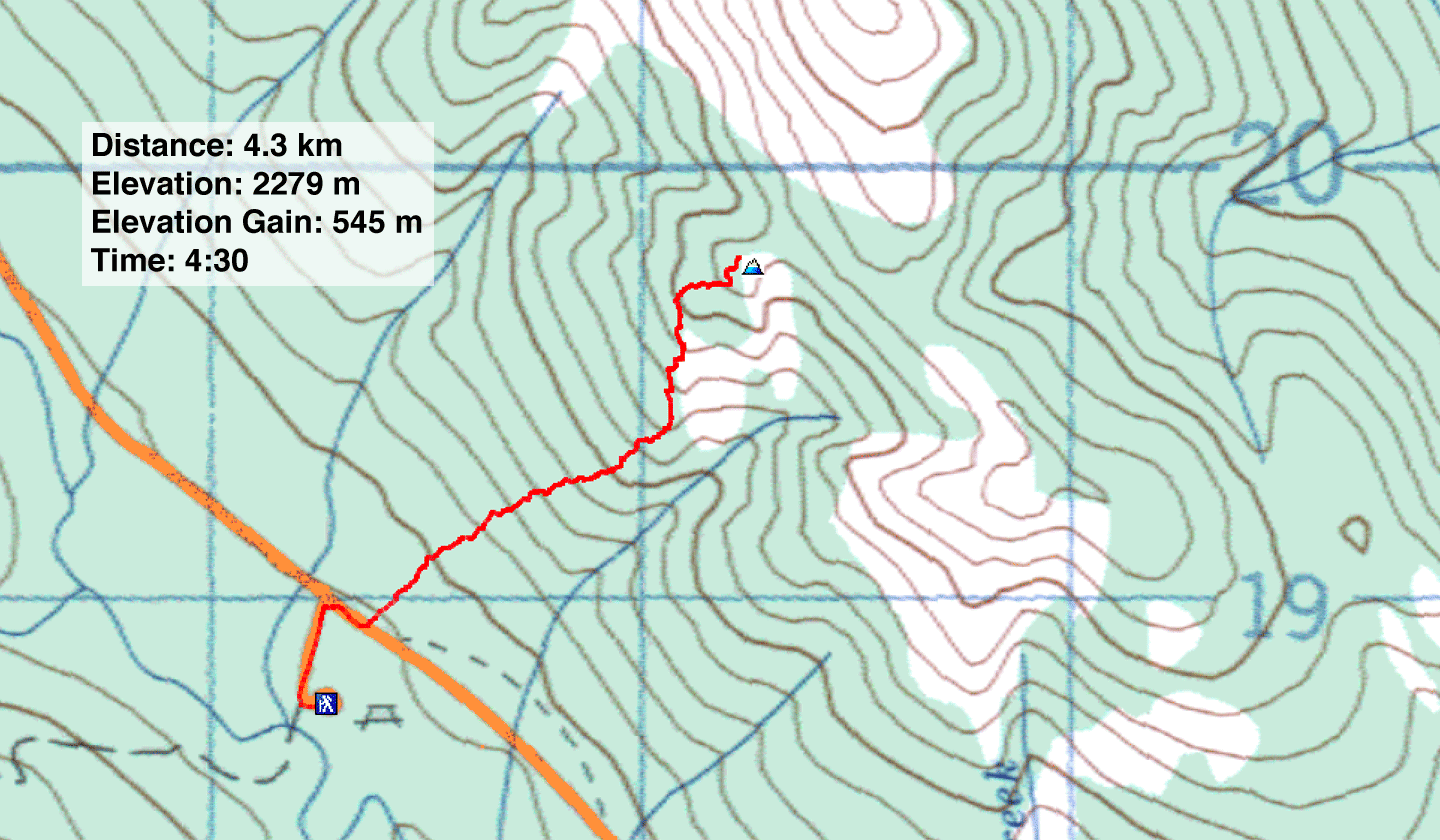 82 J/11 Kananaskis Lakes
Snowshoeing | Canada | Home