bobspirko.ca | Home | Canada Trips | US Trips | Hiking | Snowshoeing | MAP | About

North Kent Outlier
Kananaskis, Alberta
December 26, 2009
Distance: 6.1 km
Cumulative Elevation Gain: 734 m
I thought that the little unnamed ridge west of North Kent would make a good winter ascent, but I was surprised to find a trip report on the internet: Tony Daffern had ascended the outlier only two weeks earlier. Sonny, Dinah and I took advantage of his route.
The Sawmill parking lot was closed so we parked by the road and headed out. We took the first left turn by mistake, quickly corrected it, and got back on track. We were intimidated by the maze of logging roads, some of which were so overgrown as to blend in with the forest. But in a short time, we hit upon snowshoe tracks likely laid down a fortnight ago by Tony. The tracks were only partially filled so breaking trail required little effort.
After passing the treeline we dropped our snowshoes in the shallow snow and hiked to the summit. We spent nearly half an hour taking photos and having lunch. We moved down from the summit a short distance where it was warmer to eat and to view the surrounding peaks under cobalt skies in relative comfort.
GPX and KML Tracks
Sonny's Trip Report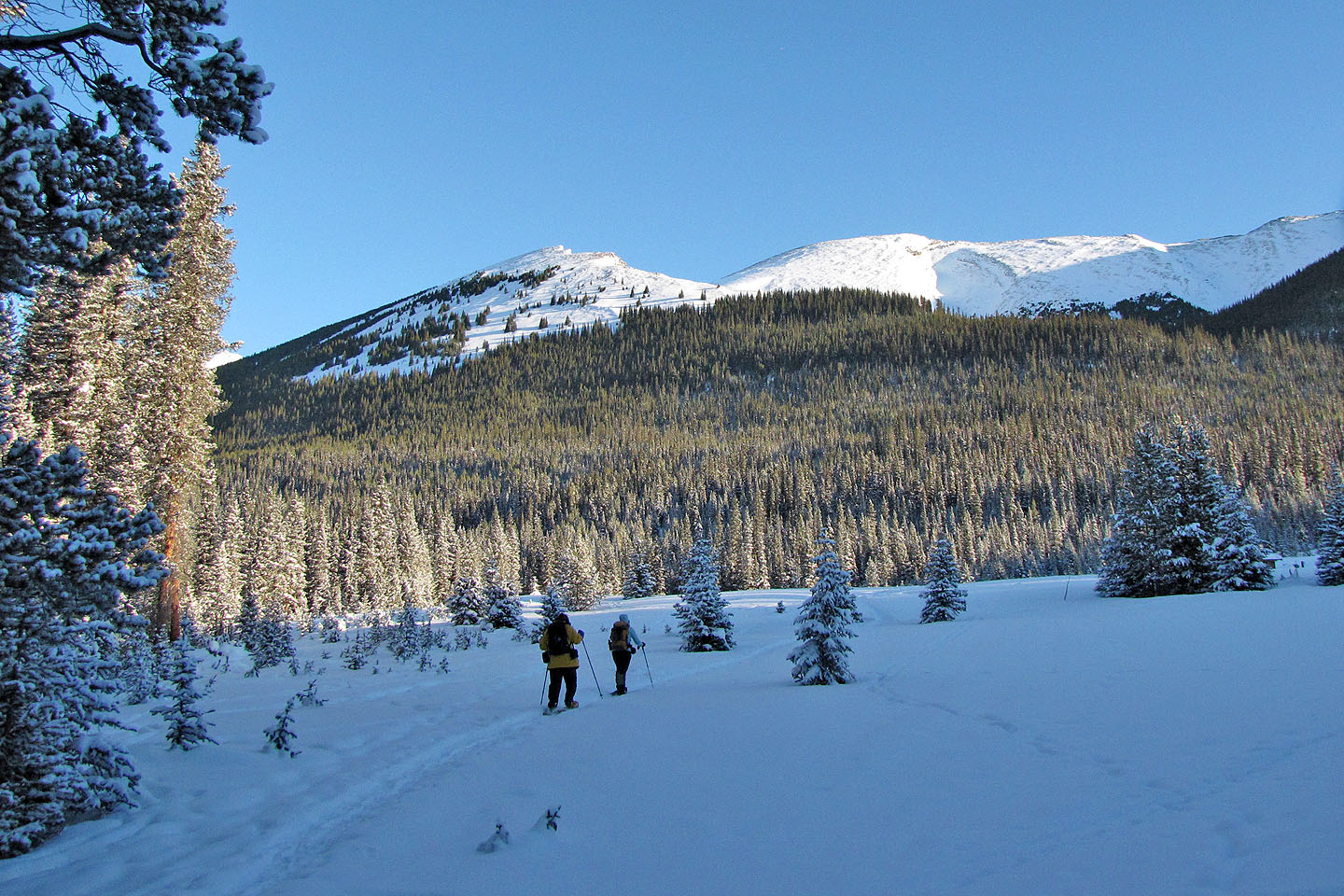 The outlier and North Kent above a snow-covered parking lot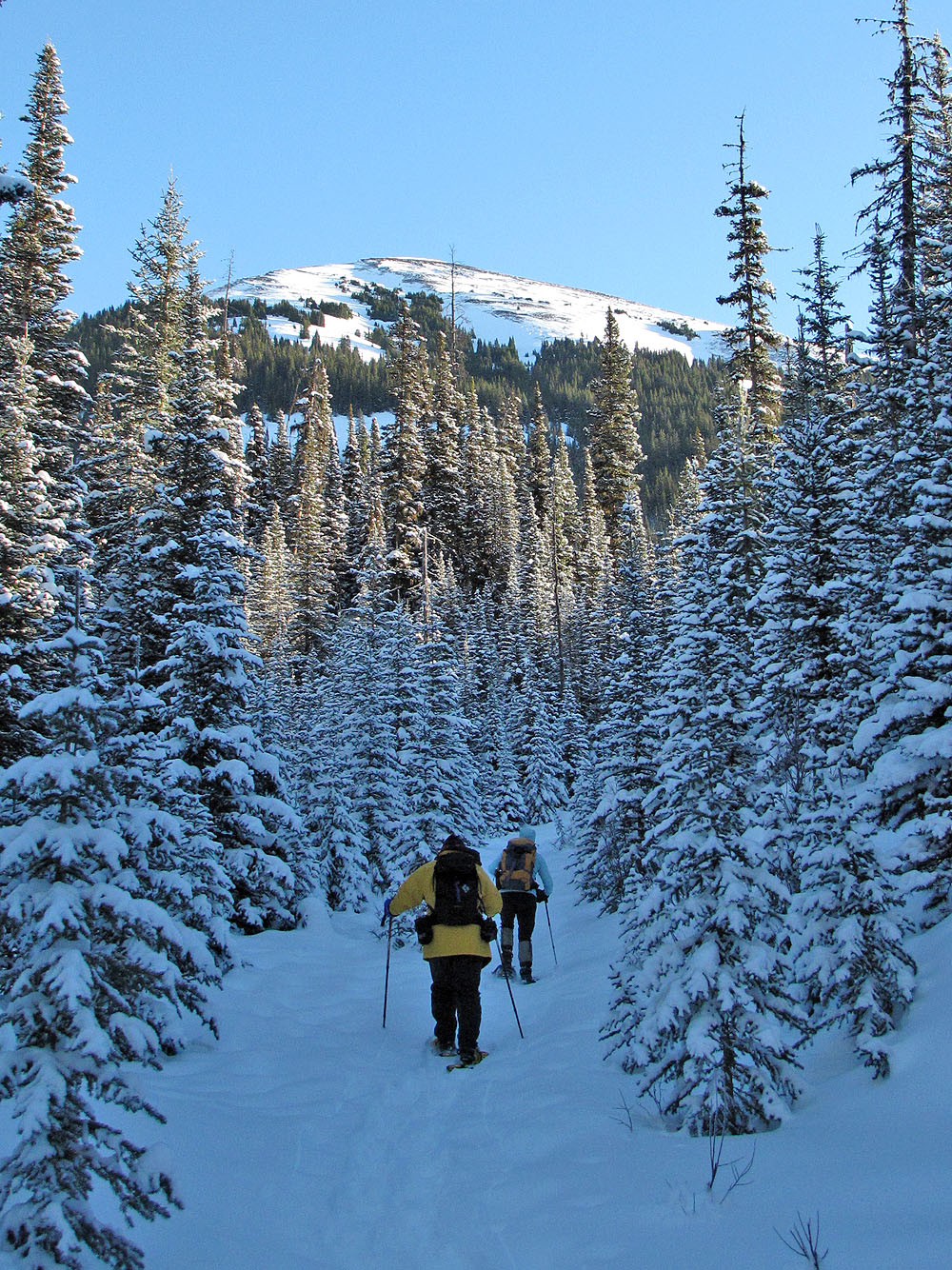 The first logging roads were spacious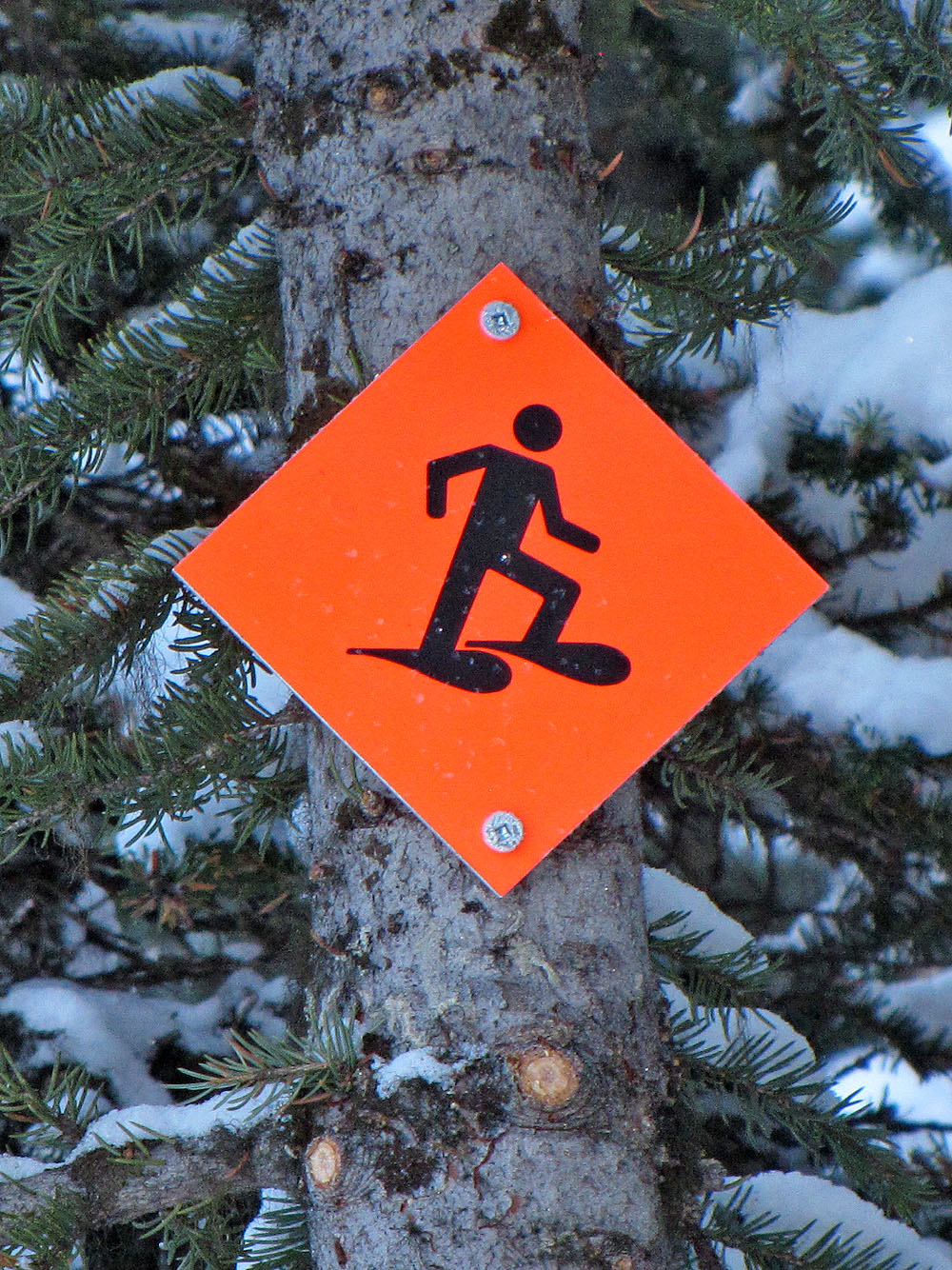 We started on a designated snowshoe trail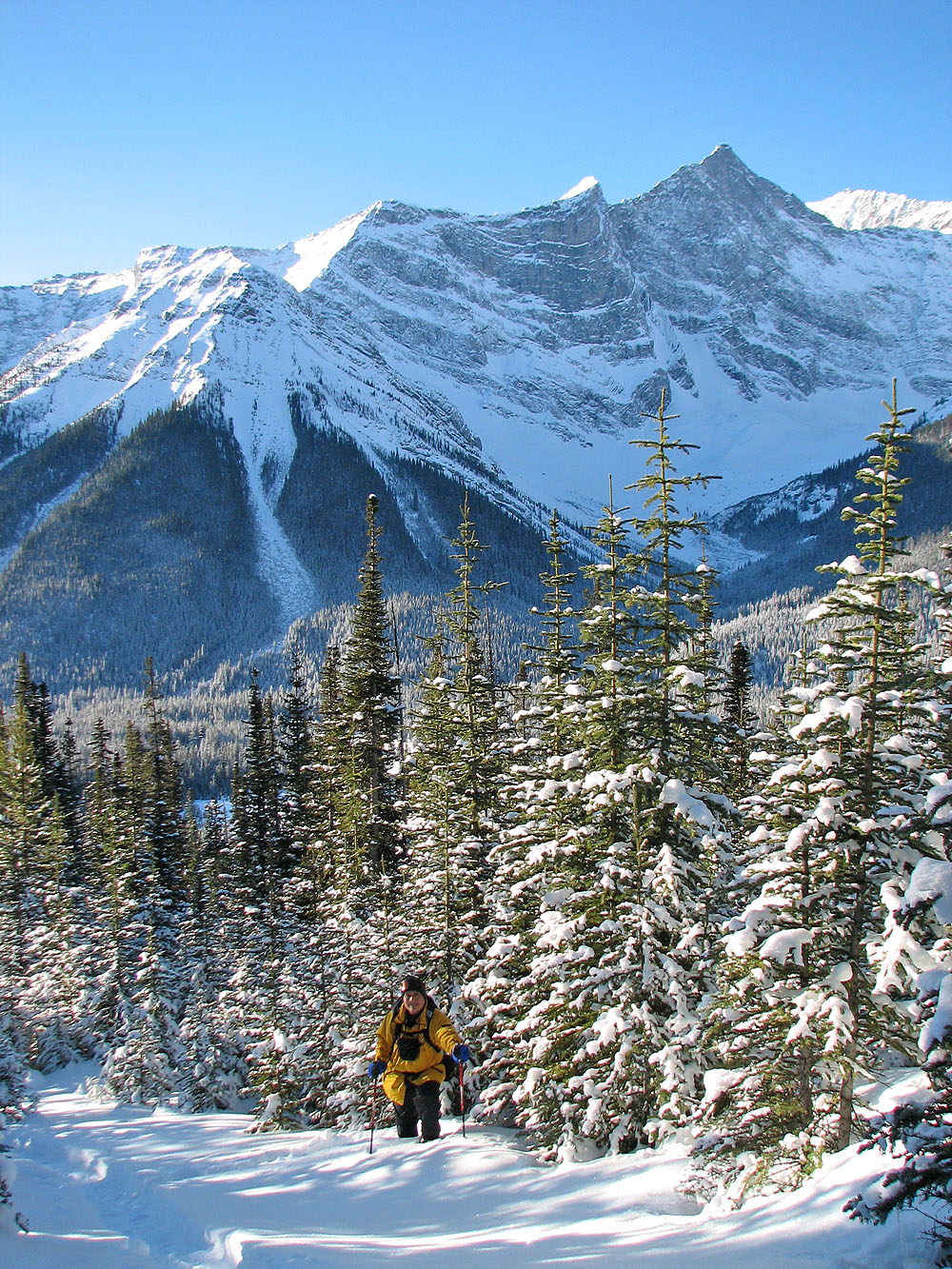 Views to the west open up as we ascended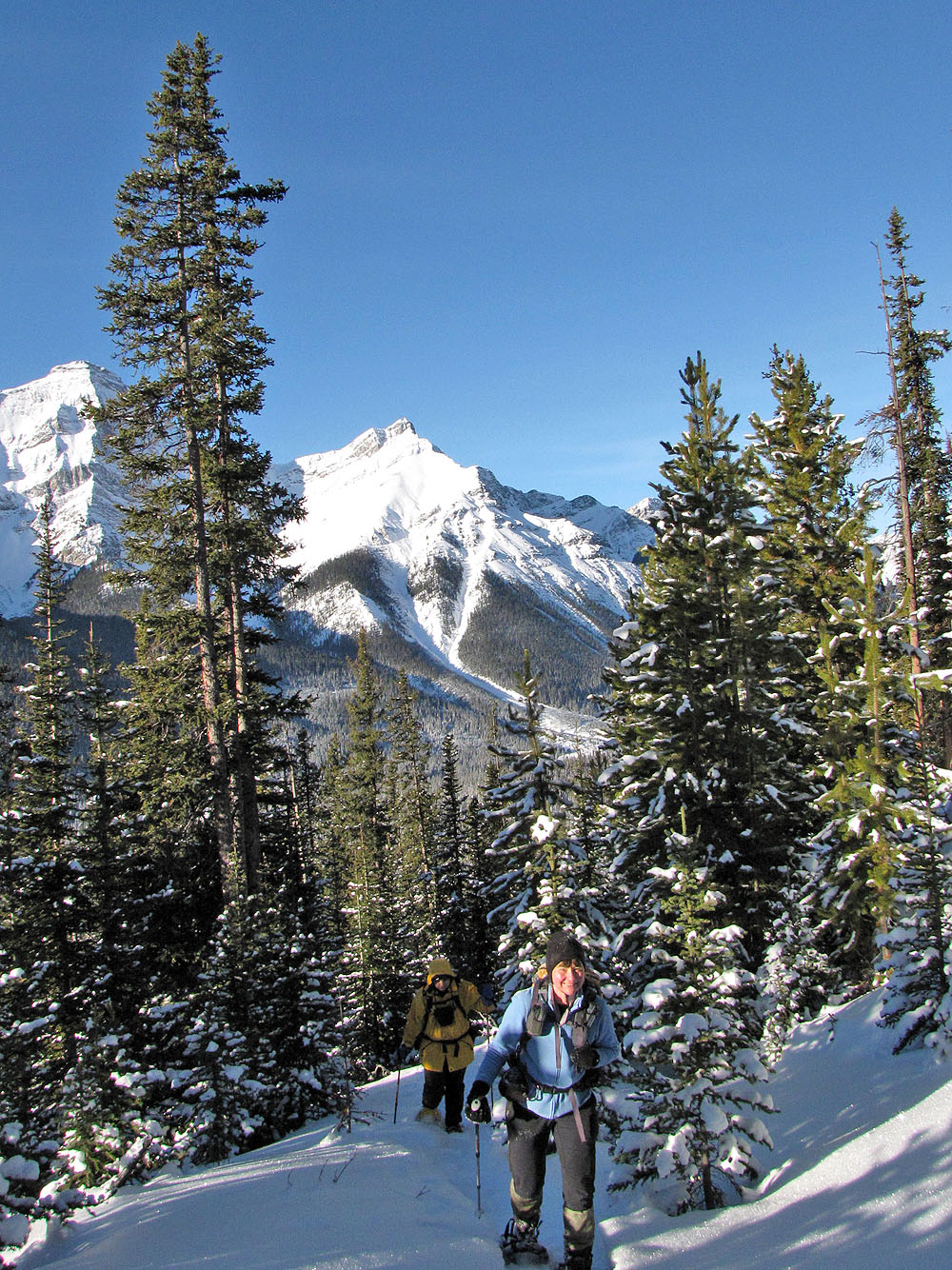 As we climbed, the logging roads became more confined

We reached the treeline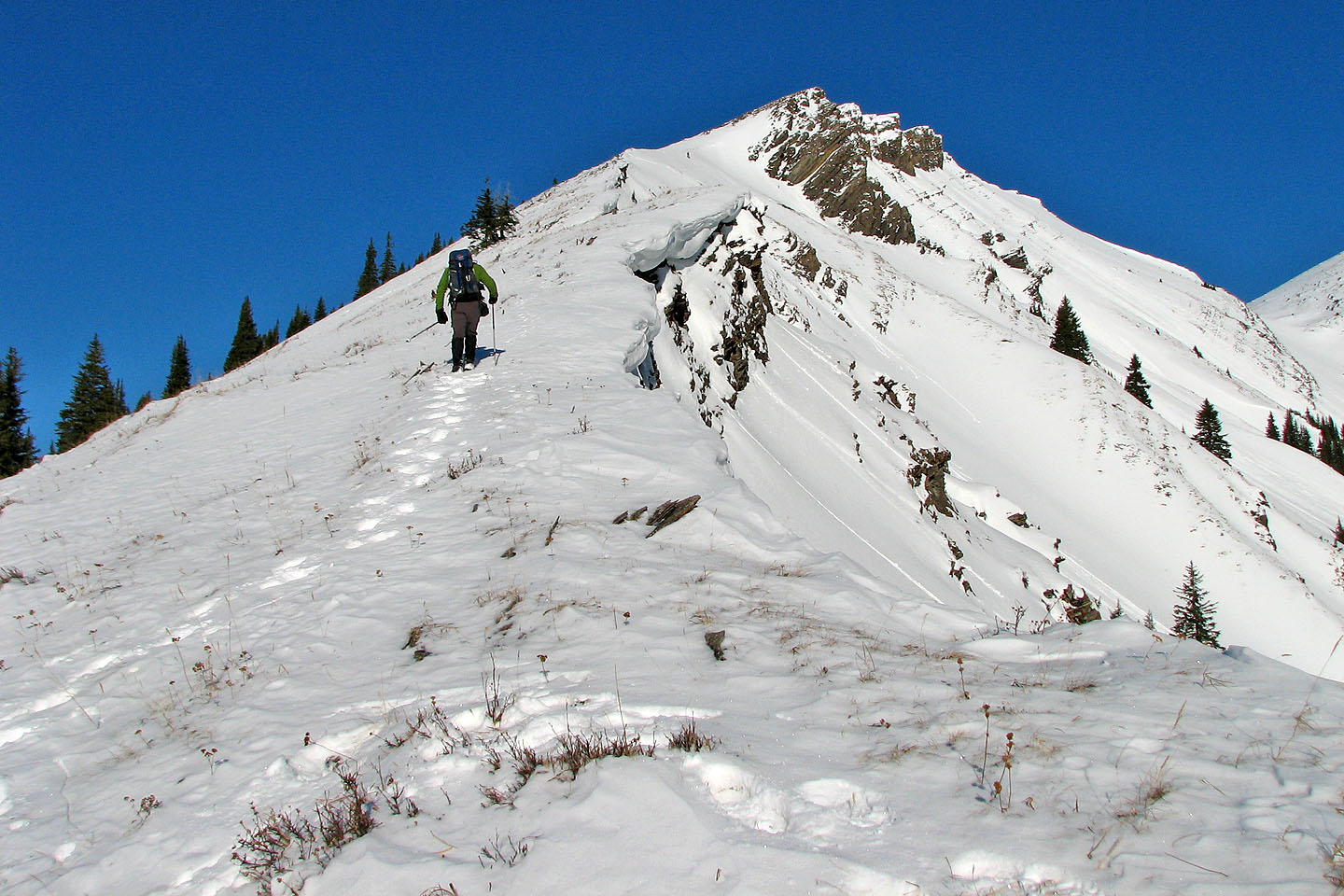 We removed our snowshoes and set off on foot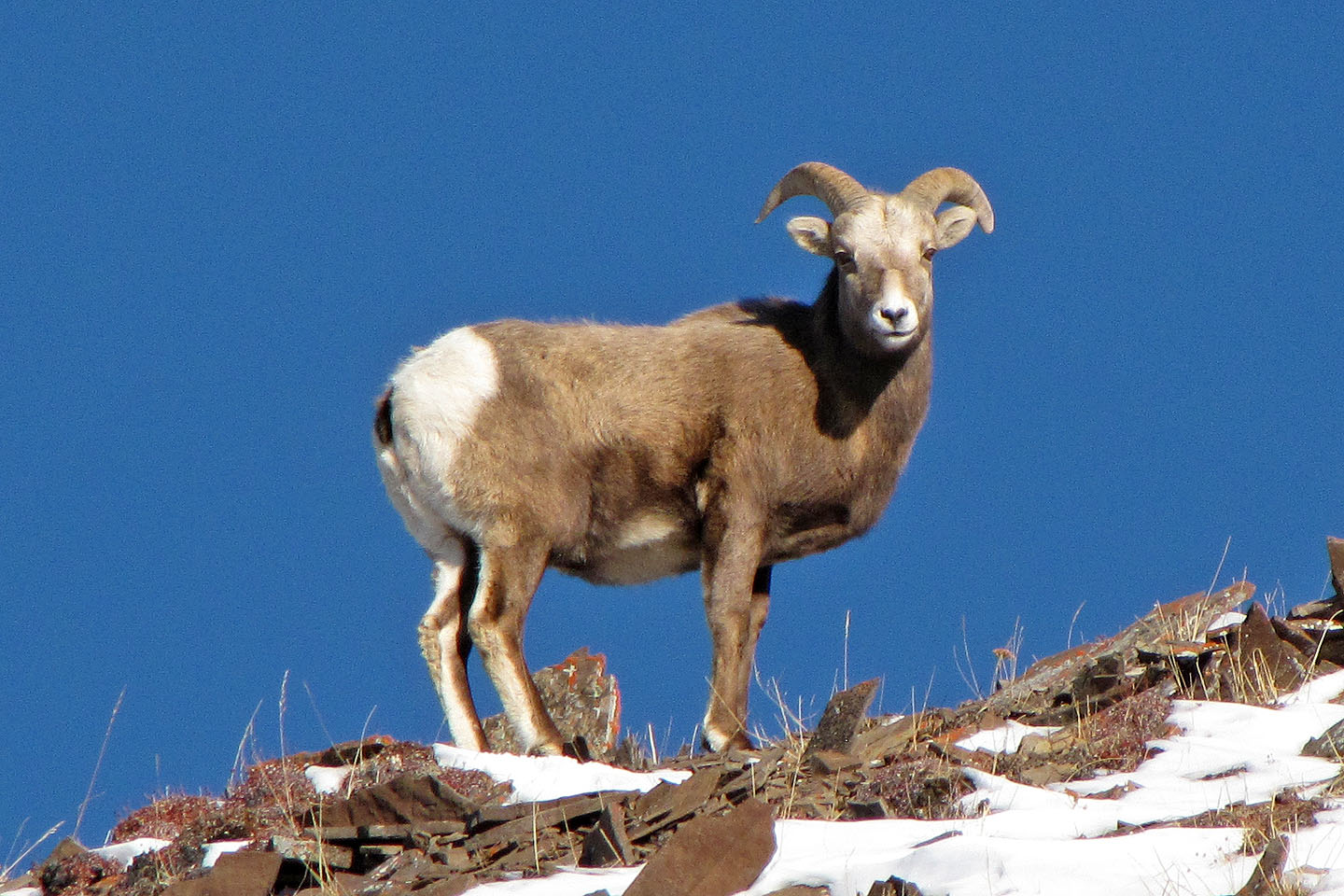 This big horn sheep kept ahead of us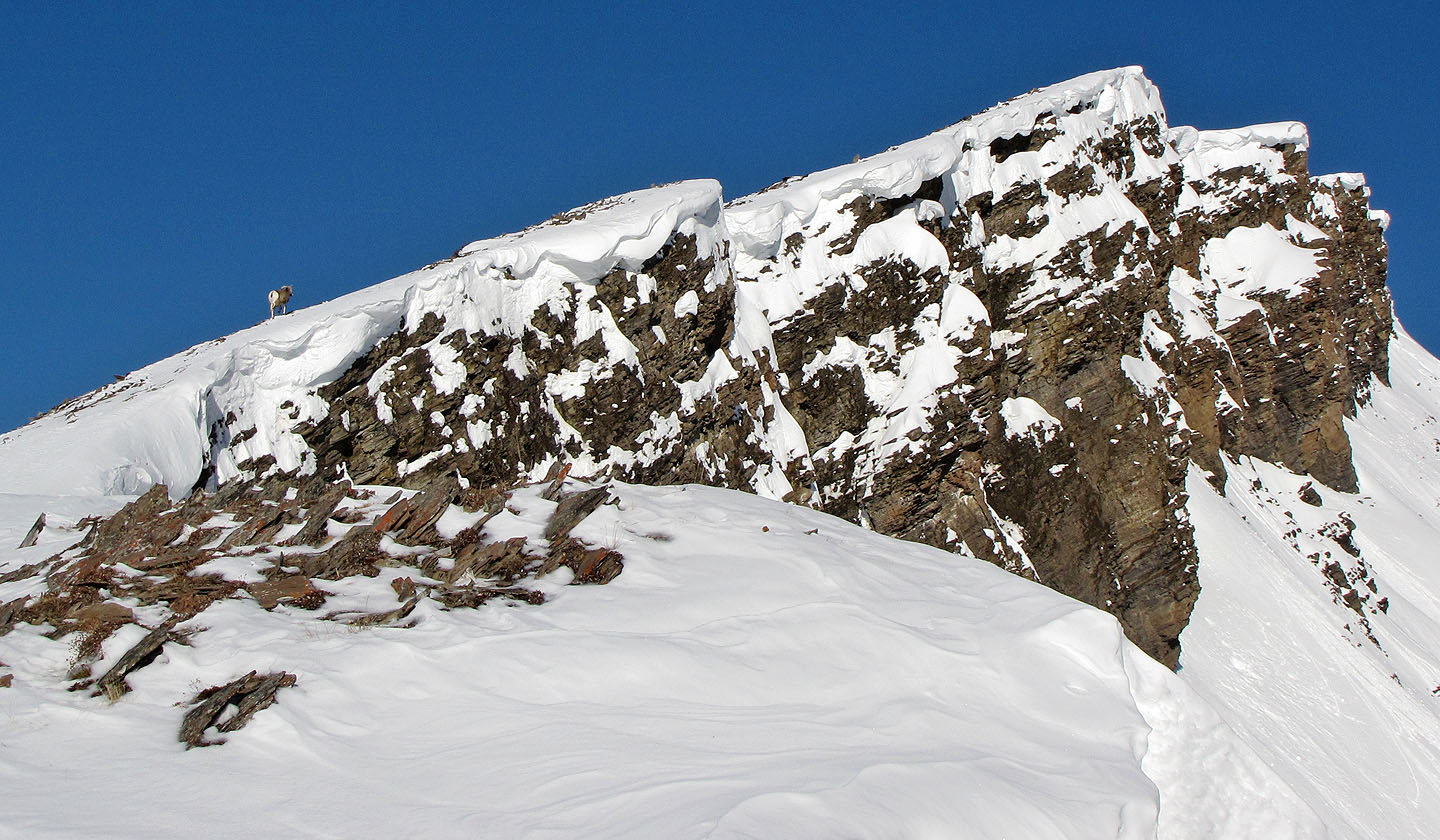 Impressive cliffs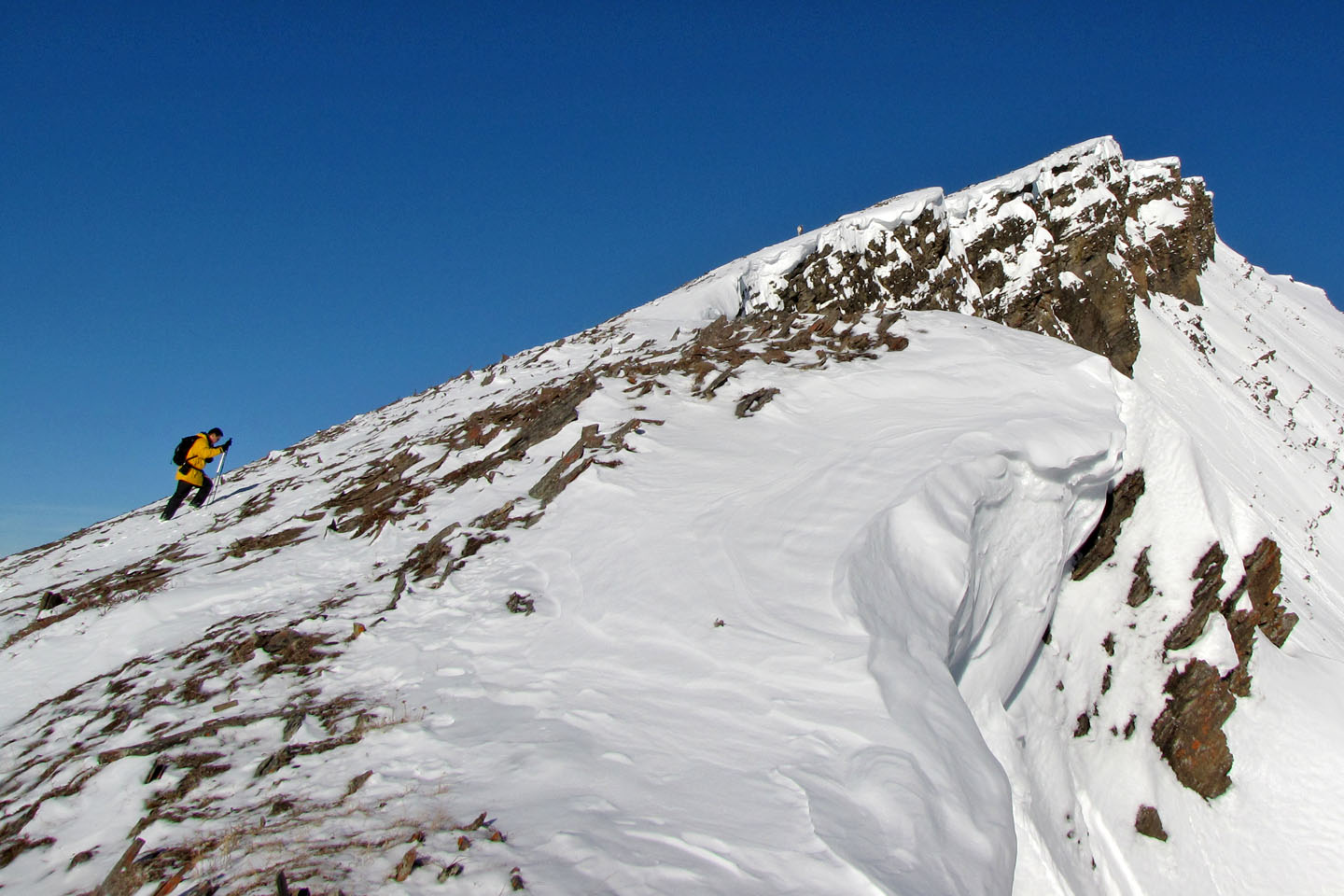 Same as above except Sonny comes into view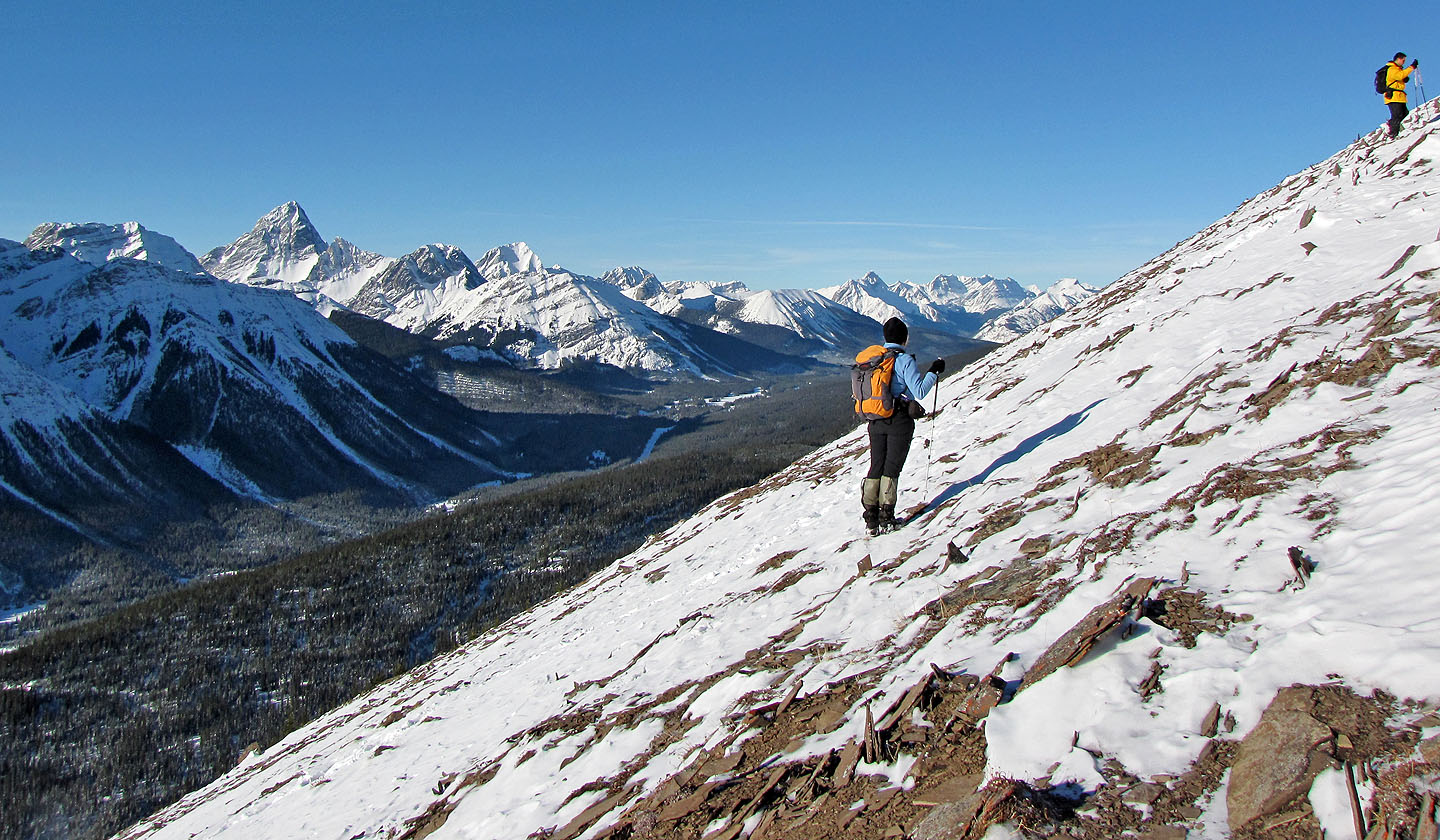 Looking north down the valley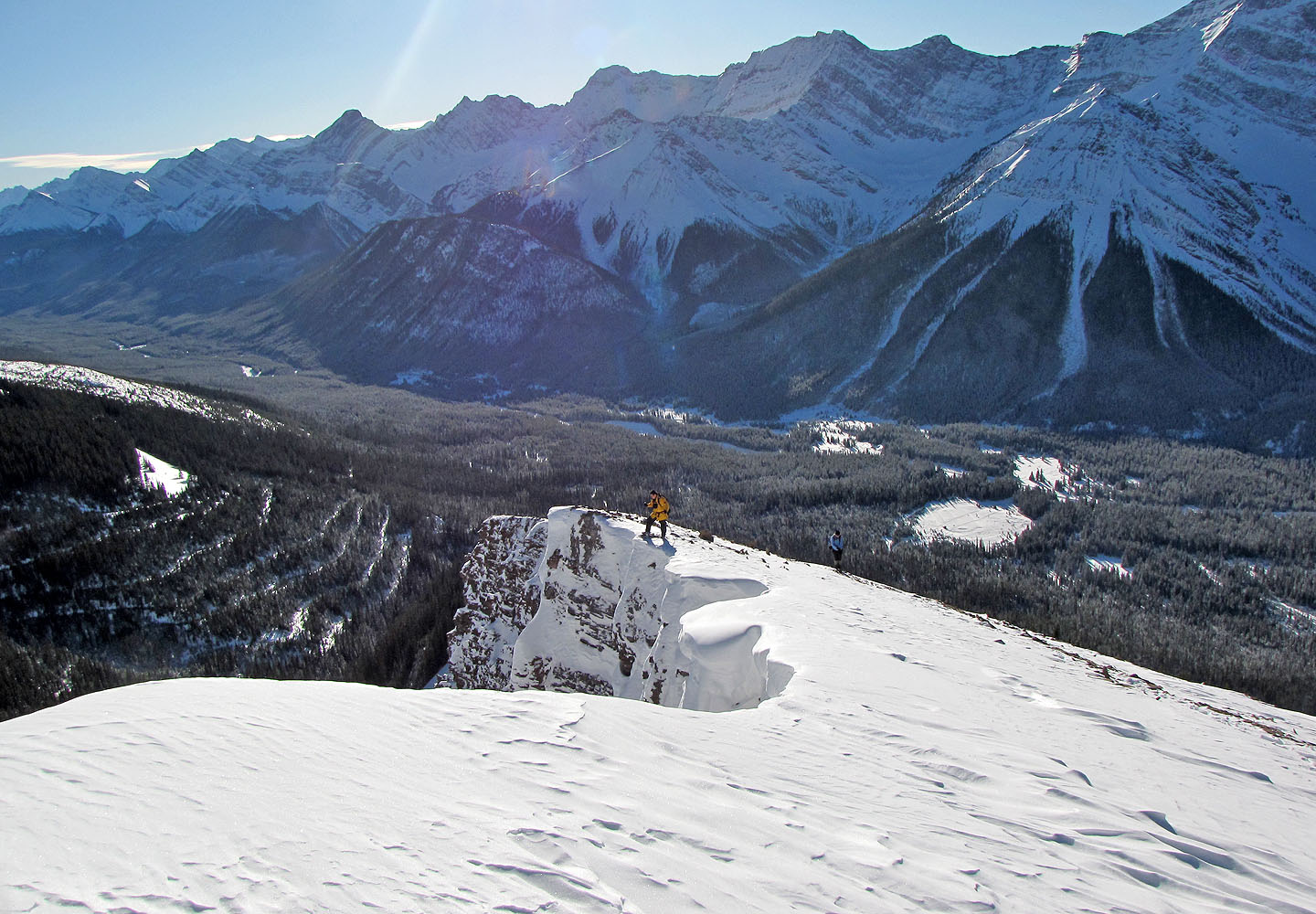 Sonny peers over the edge (mouse over for a close-up)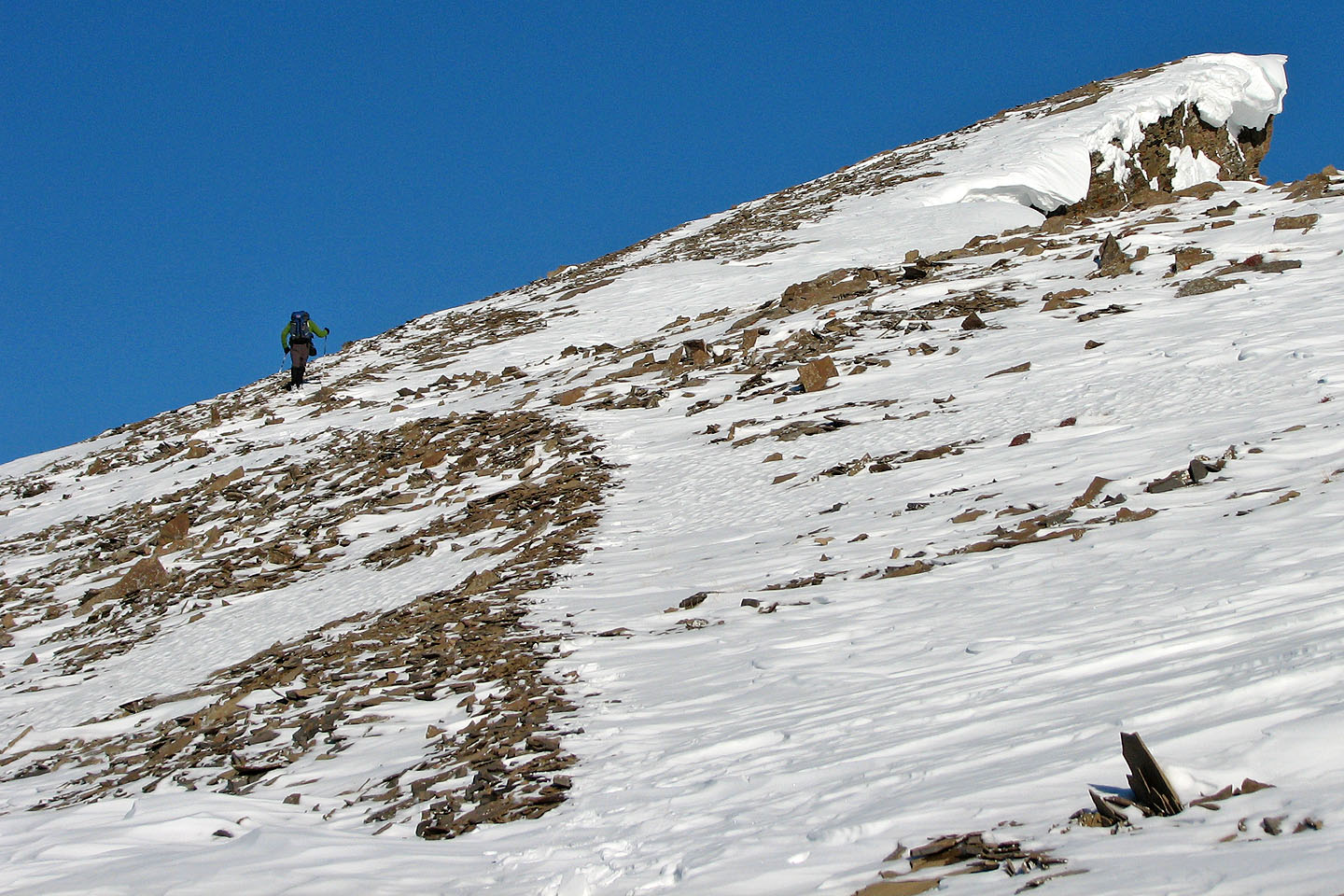 We found a trail higher up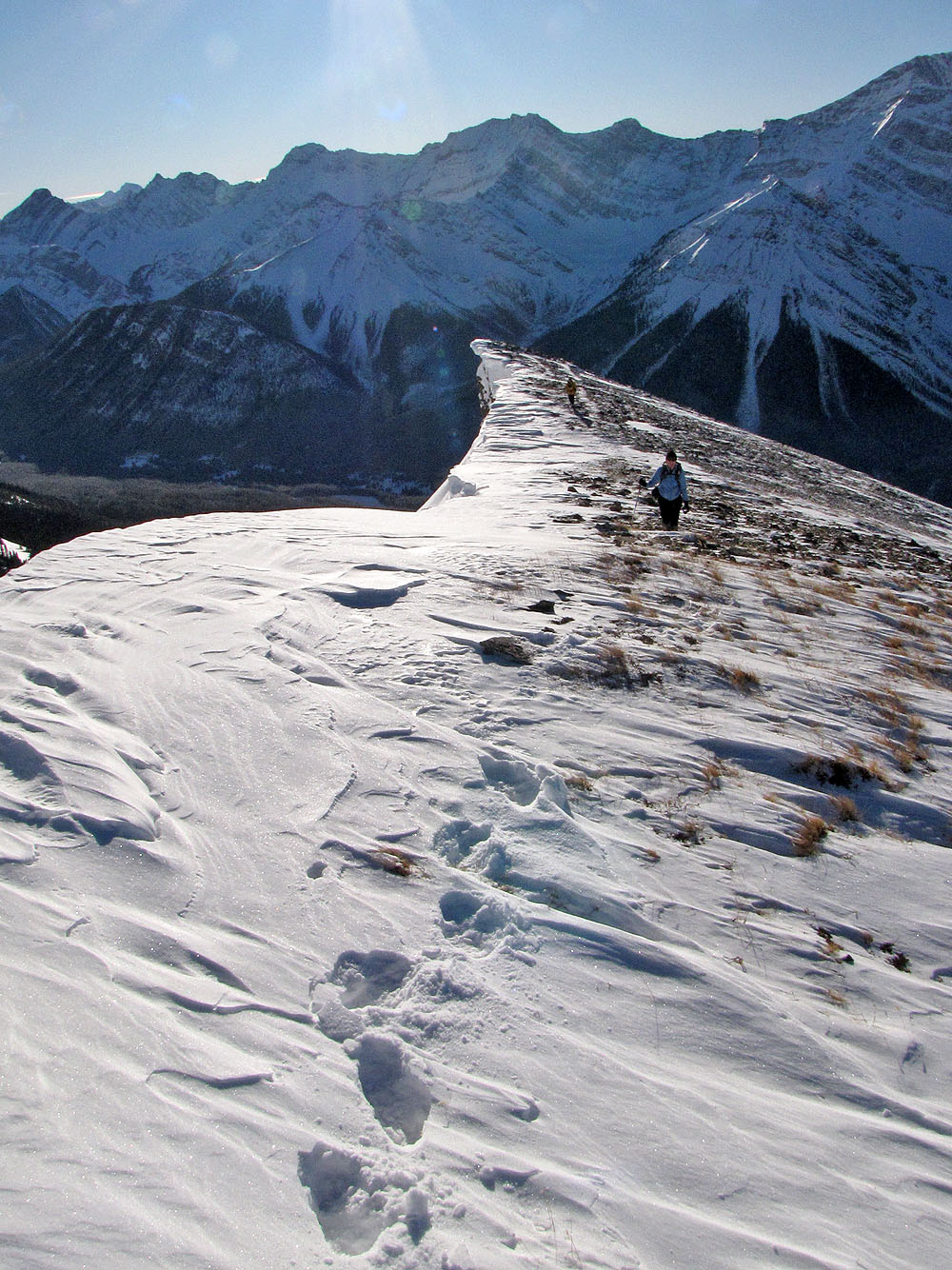 The grade eased as we neared the summit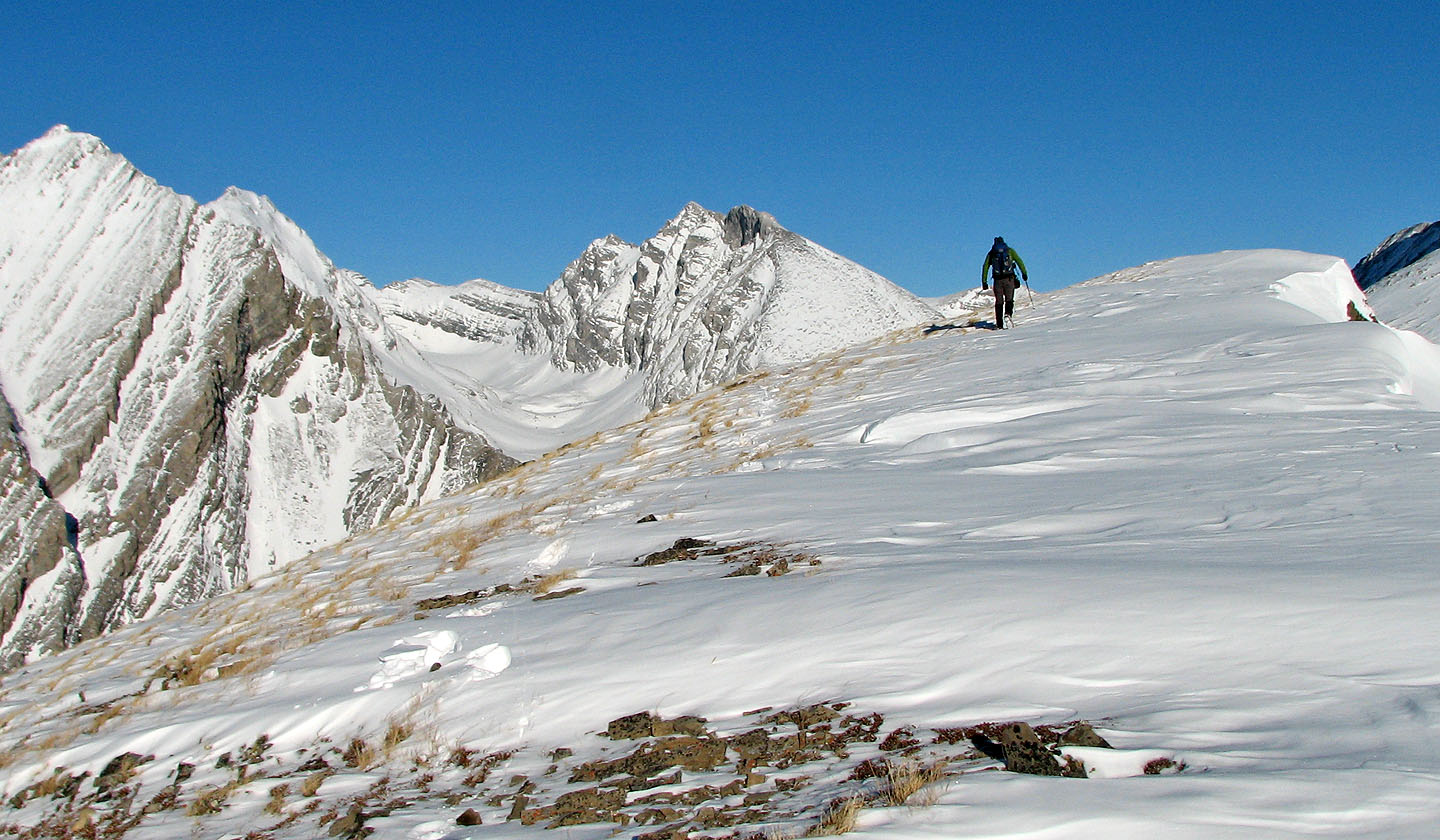 Arriving at the summit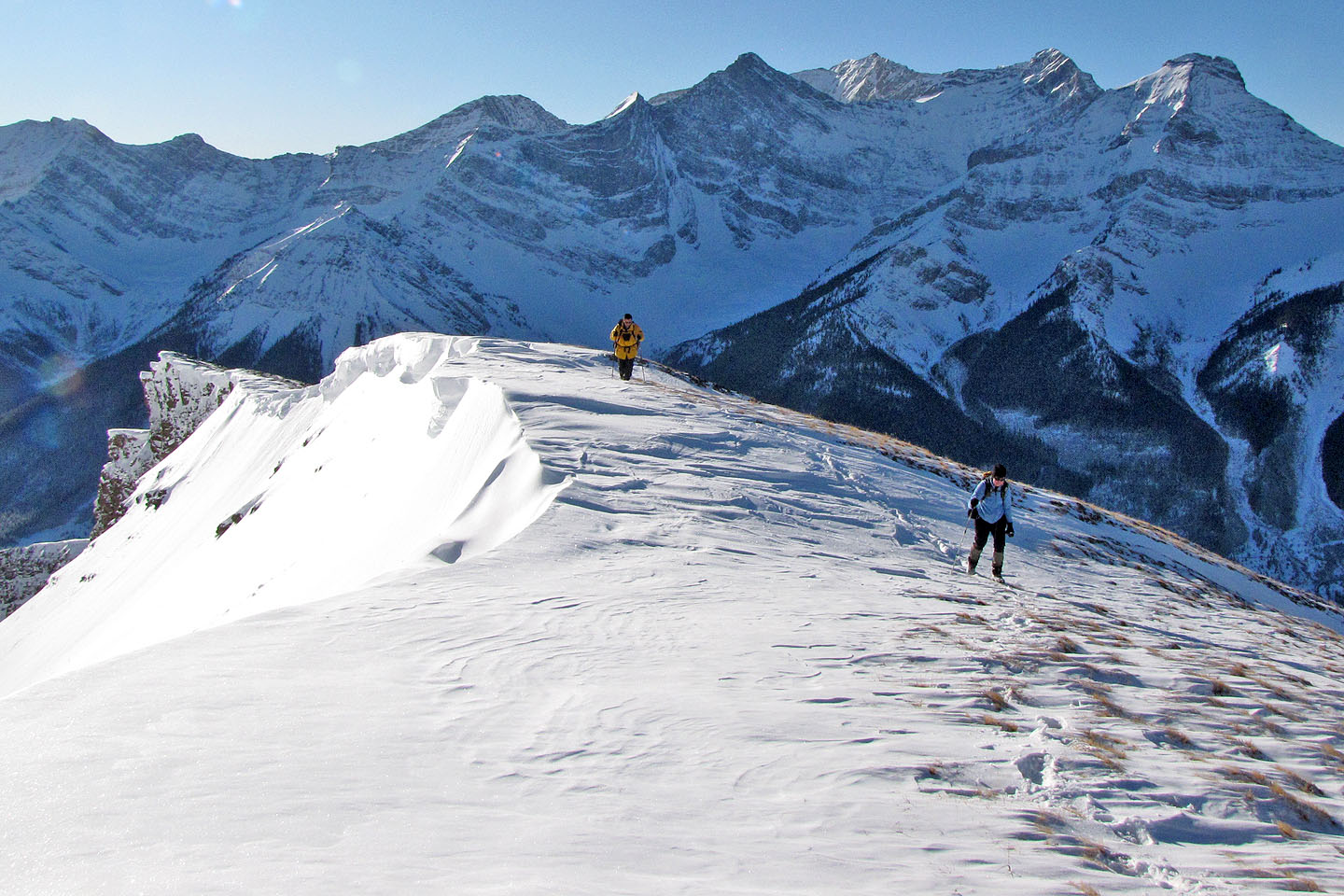 Sonny and Dinah are close behind me
>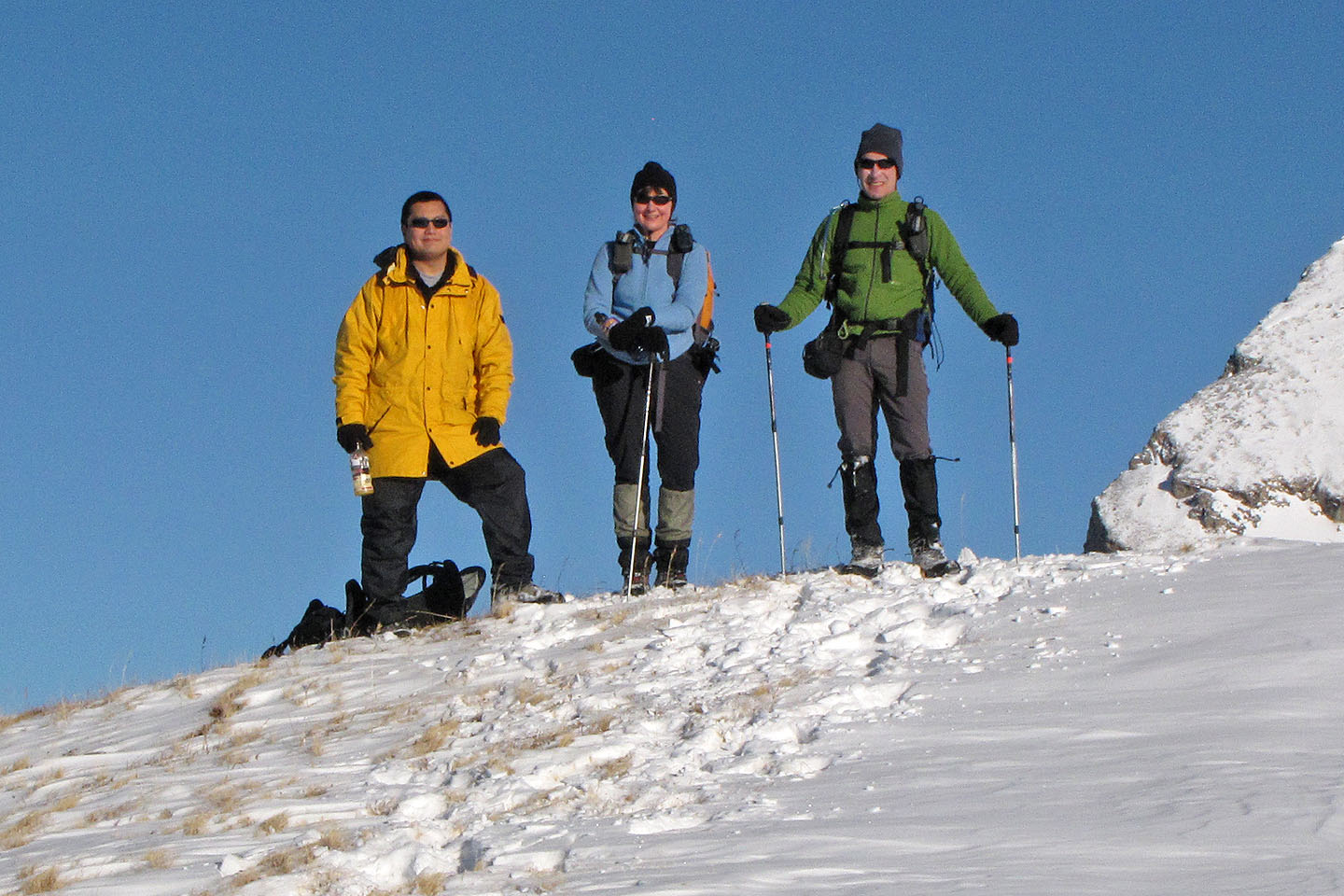 Summit shot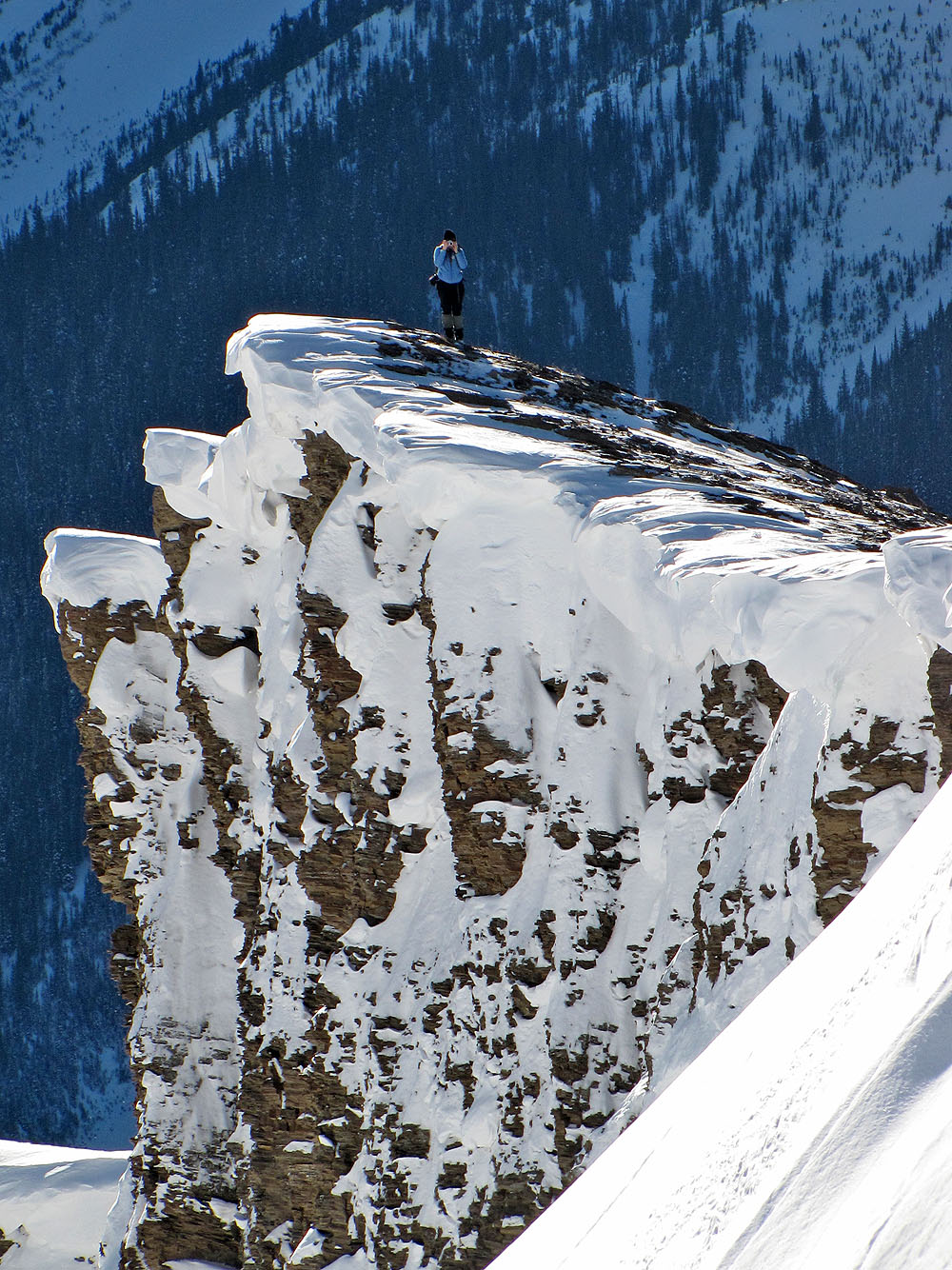 On the way down, Dinah and I aim our cameras at each other (mouse over for Dinah's shot)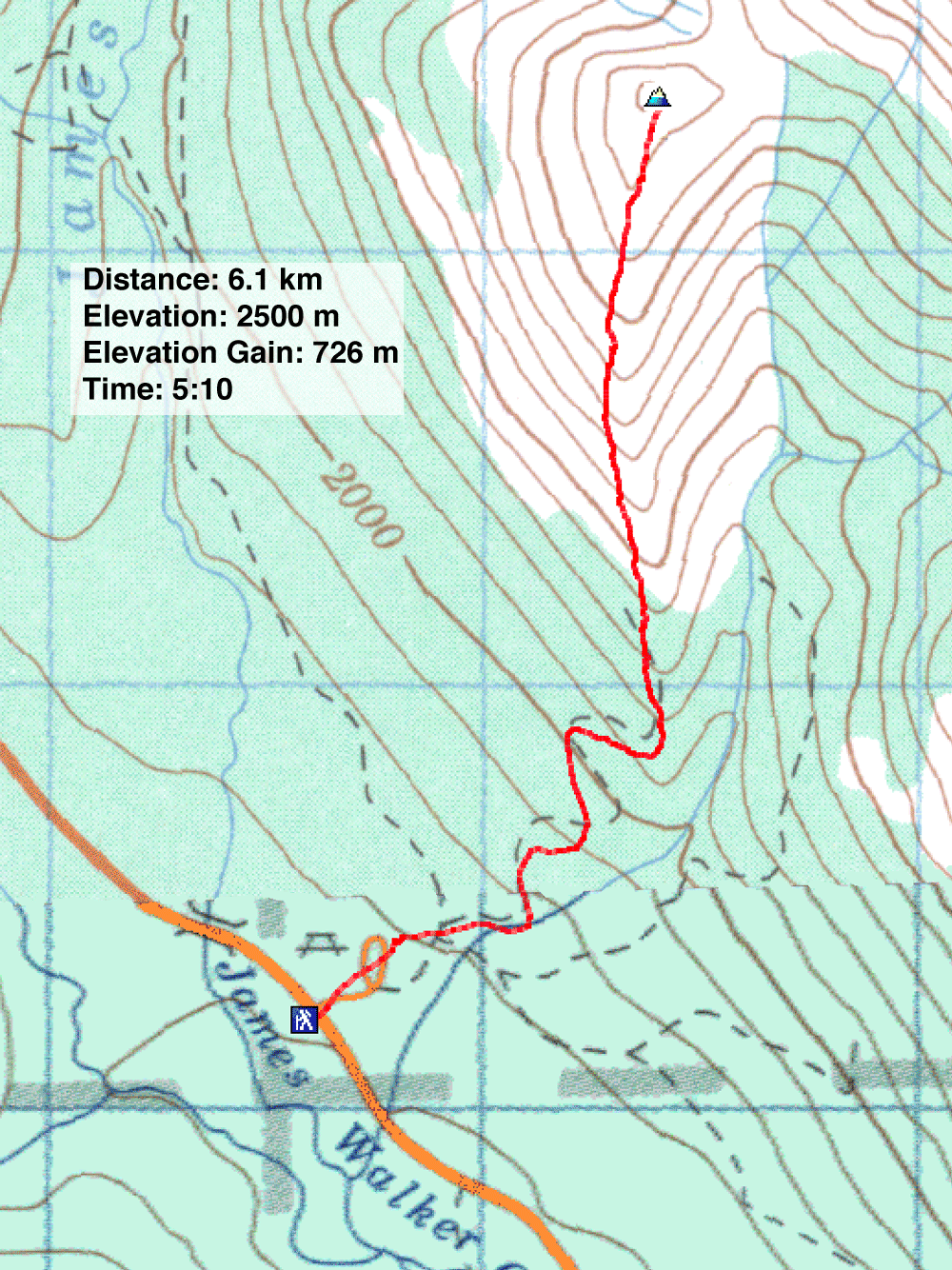 82 J/14 Spray Lakes Reservoir