bobspirko.ca | Home | Canada Trips | US Trips | Hiking | Snowshoeing | MAP | About
Helen-Kate Ridge (attempt)
Banff National Park, Alberta
April 6, 2002
I was drawn to attempt this unnamed ridge, which I call Helen-Kate, after seeing the gentle grade on a contour map. As a snowshoe trip, it looked inviting. We would, though, have to take avalanche equipment since we would cross beneath avalanche slopes.
Despite the gentle contour lines, our route was both more scenic and trickier than I expected. After going up a beautiful miniature canyon, I was stumped how to gain the ridge above it. After exploring the base of steep slopes and cliffs no egress presented itself. A more careful search, however, revealed a weakness that allowed us access to the ridge. But we soon had to leave this ridge to gain another ridge. We had to end the trip when we realized we were running out of time. Three years later we completed the trip.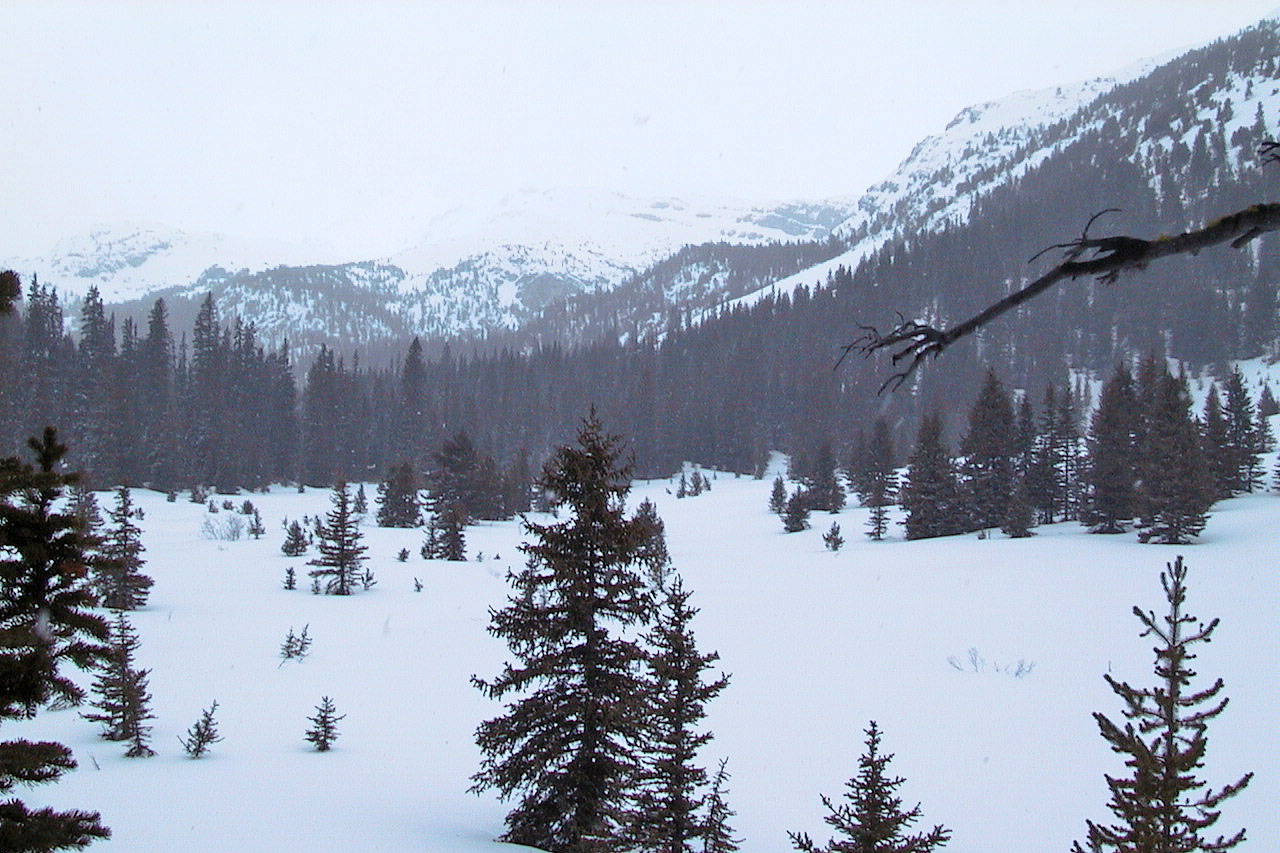 Helen Creek Valley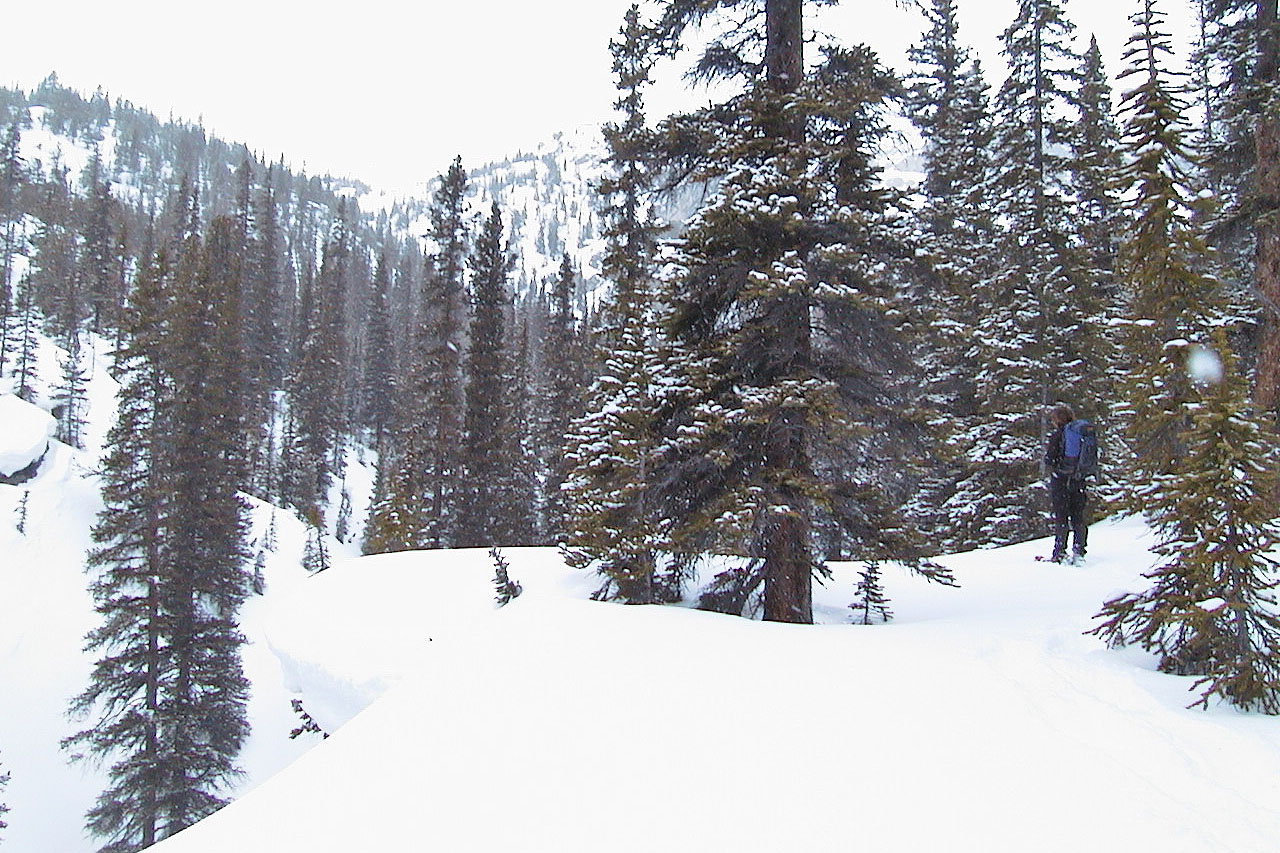 We snowshoed on fresh, deep snow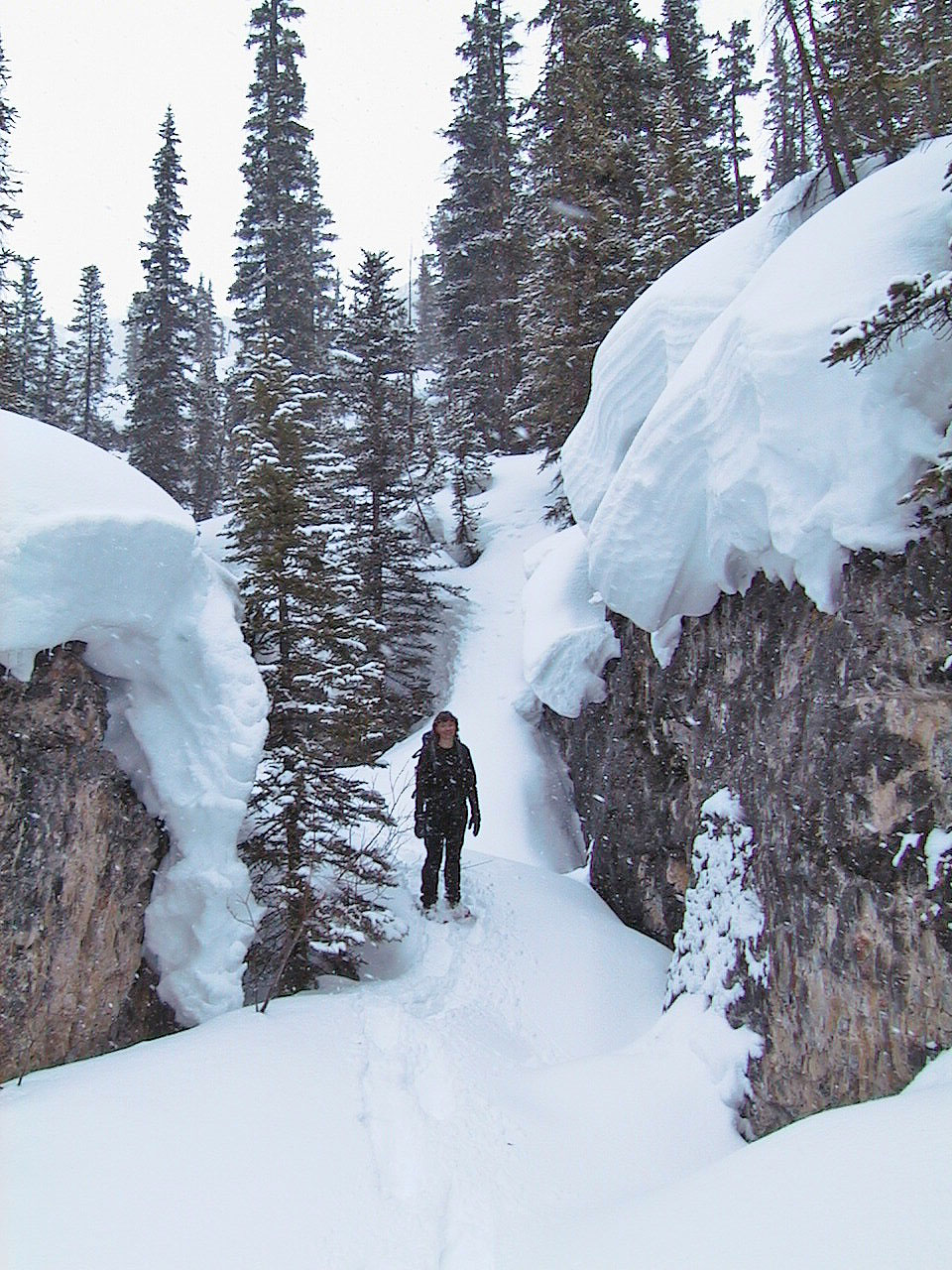 Snowshoeing in the canyon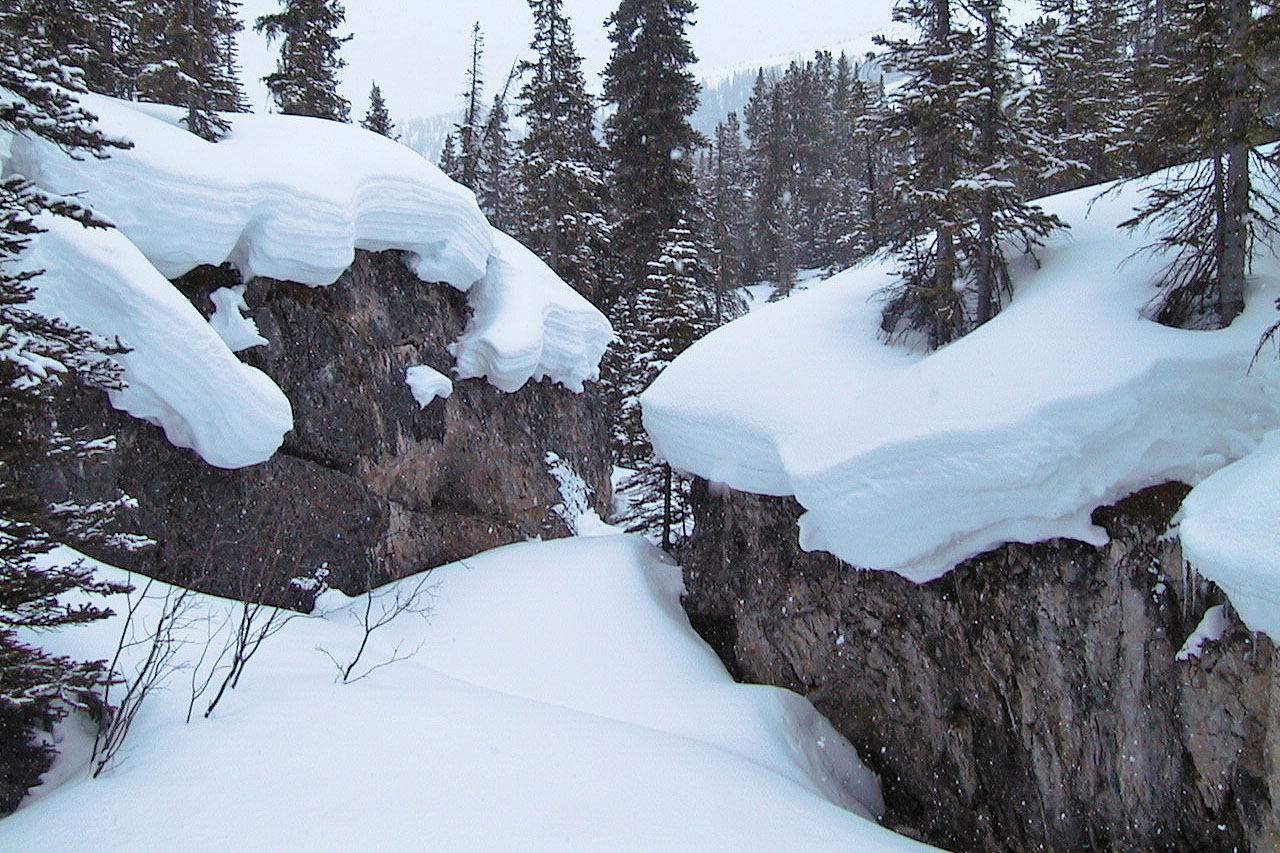 Layers of snow on the rock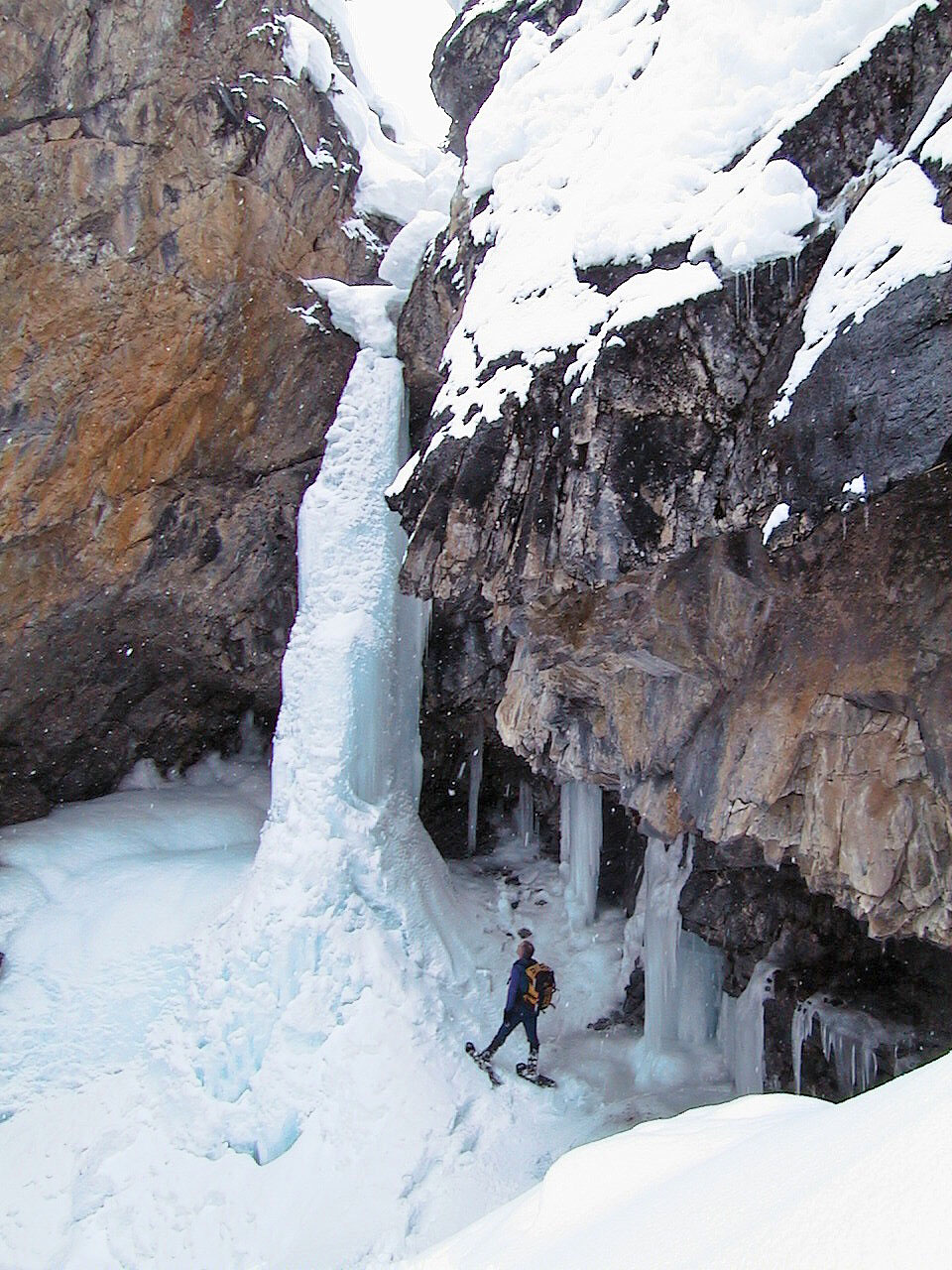 The icefall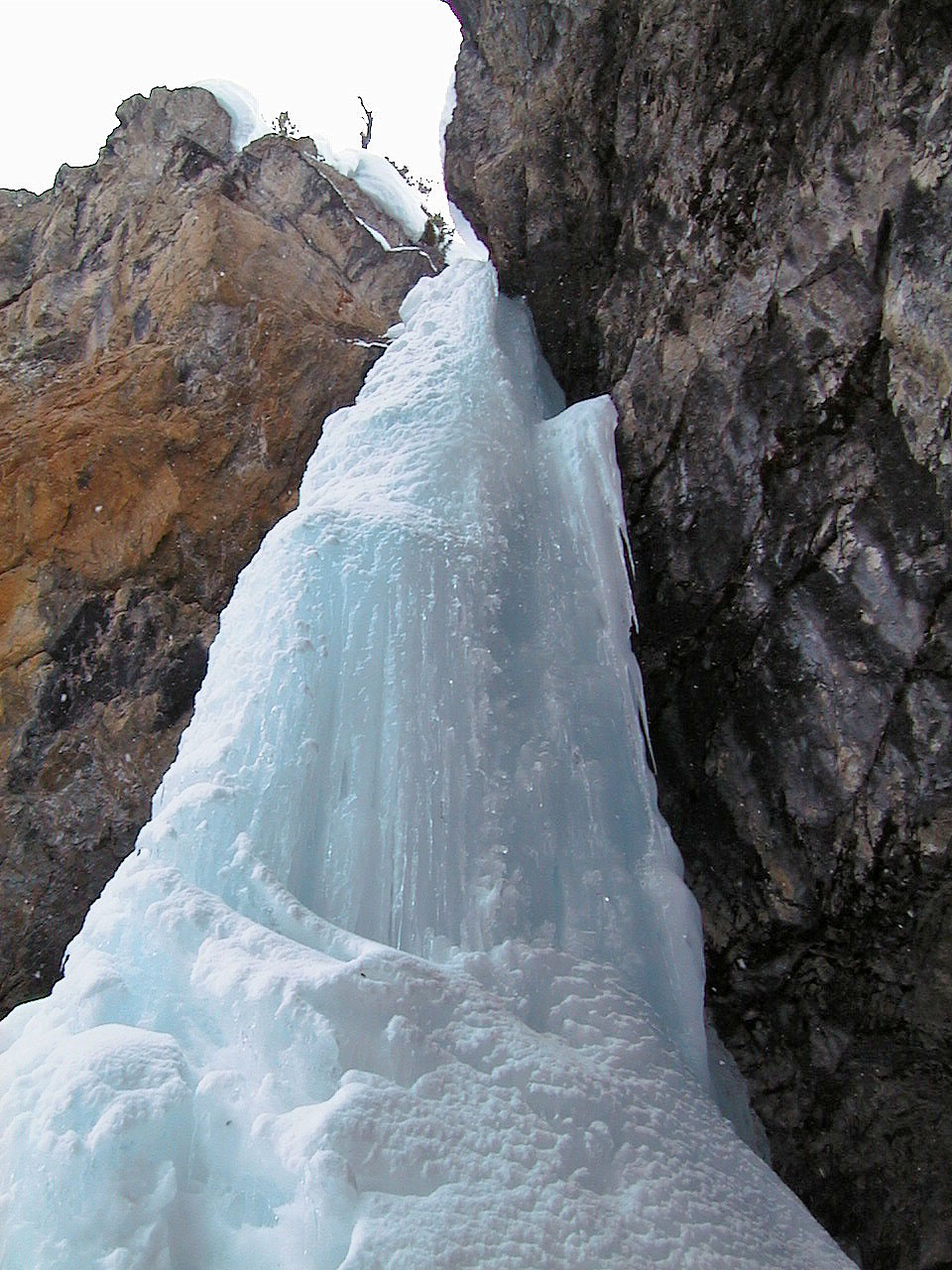 Looking up the icefall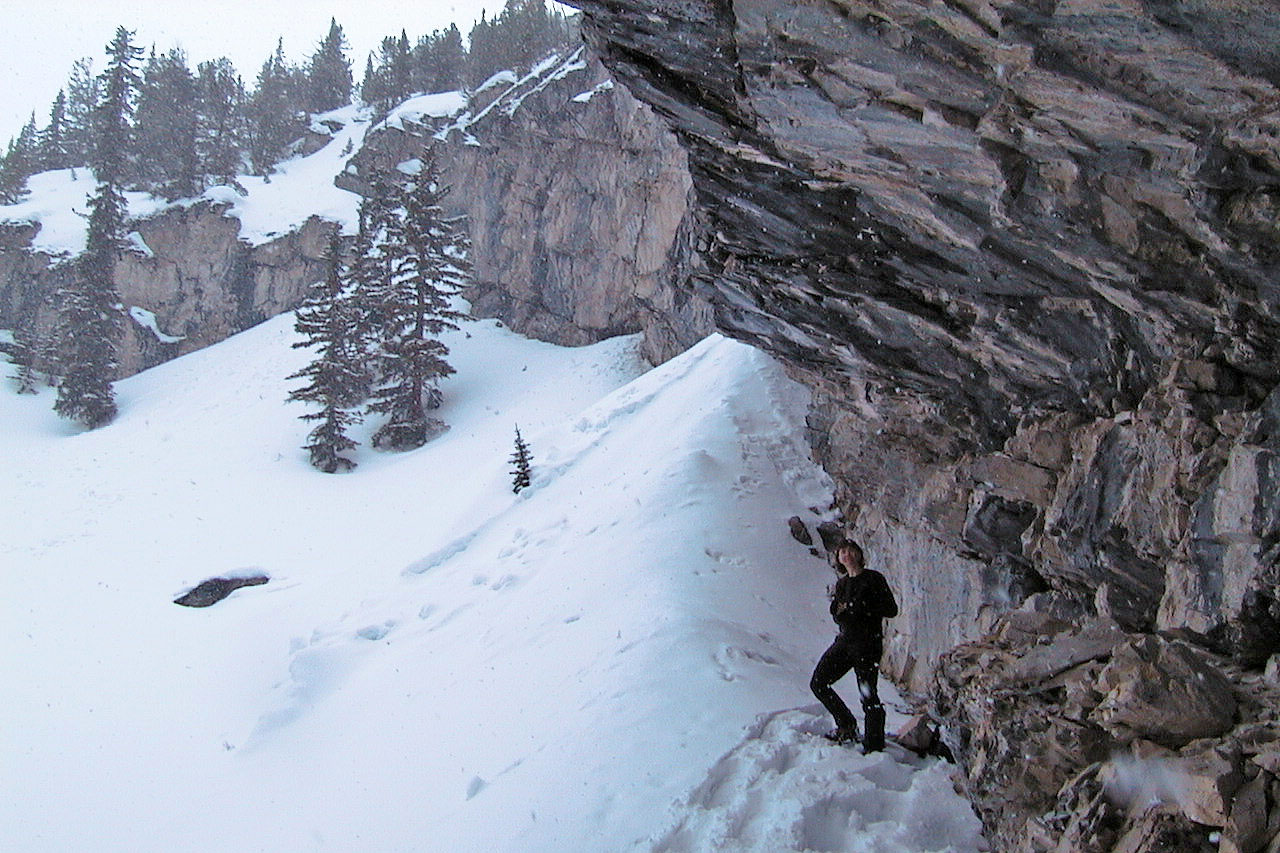 While searching for a way to get above the ice fall, we come to a cliff band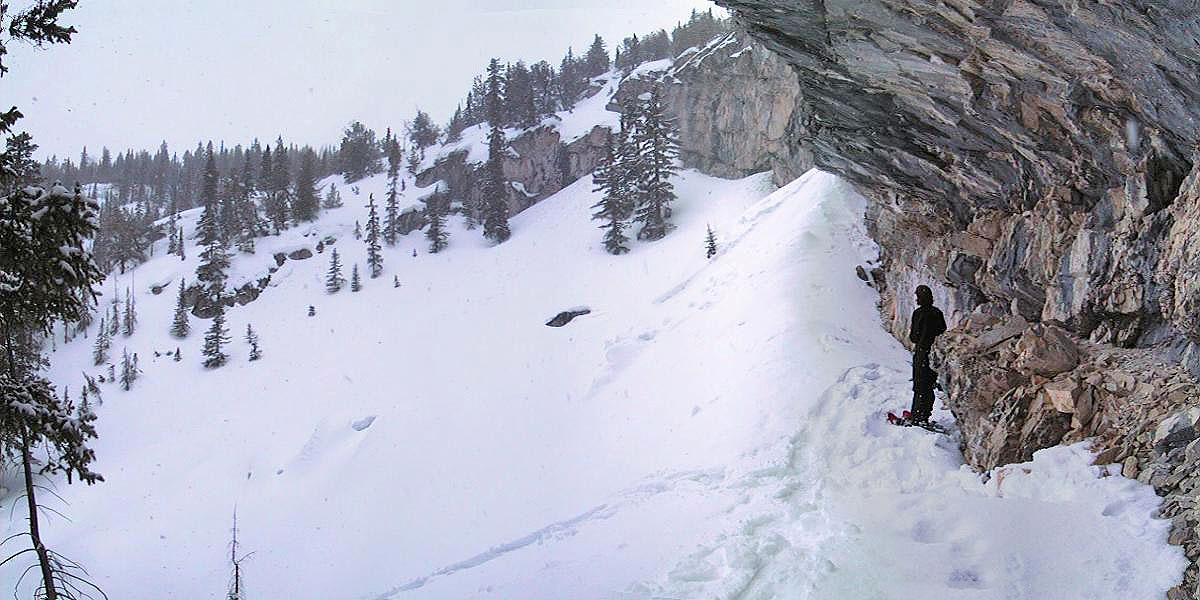 It's a long cliff banc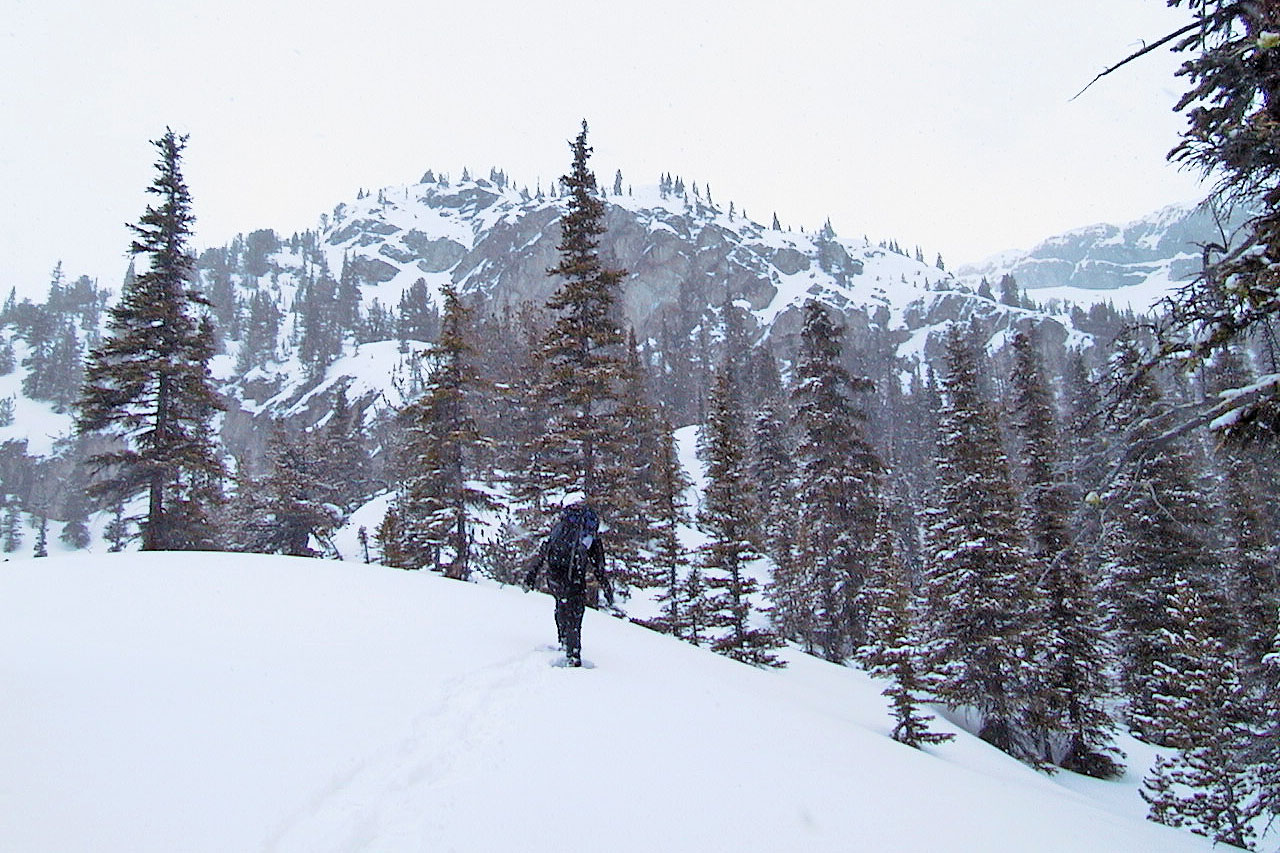 Eventually we find a way to reach the ridge above the icefall. We'll drop down on the right to gain the next ridge.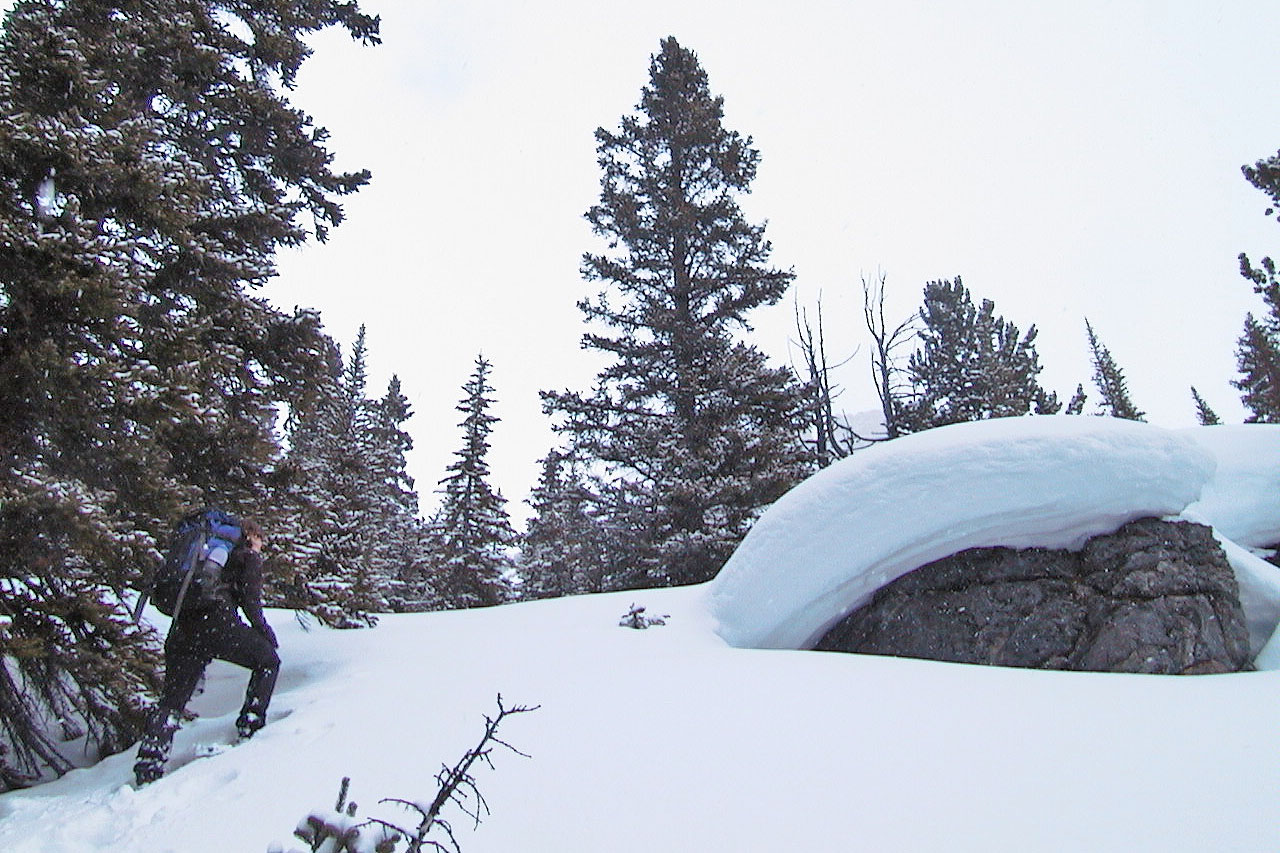 Climbing up the next ridge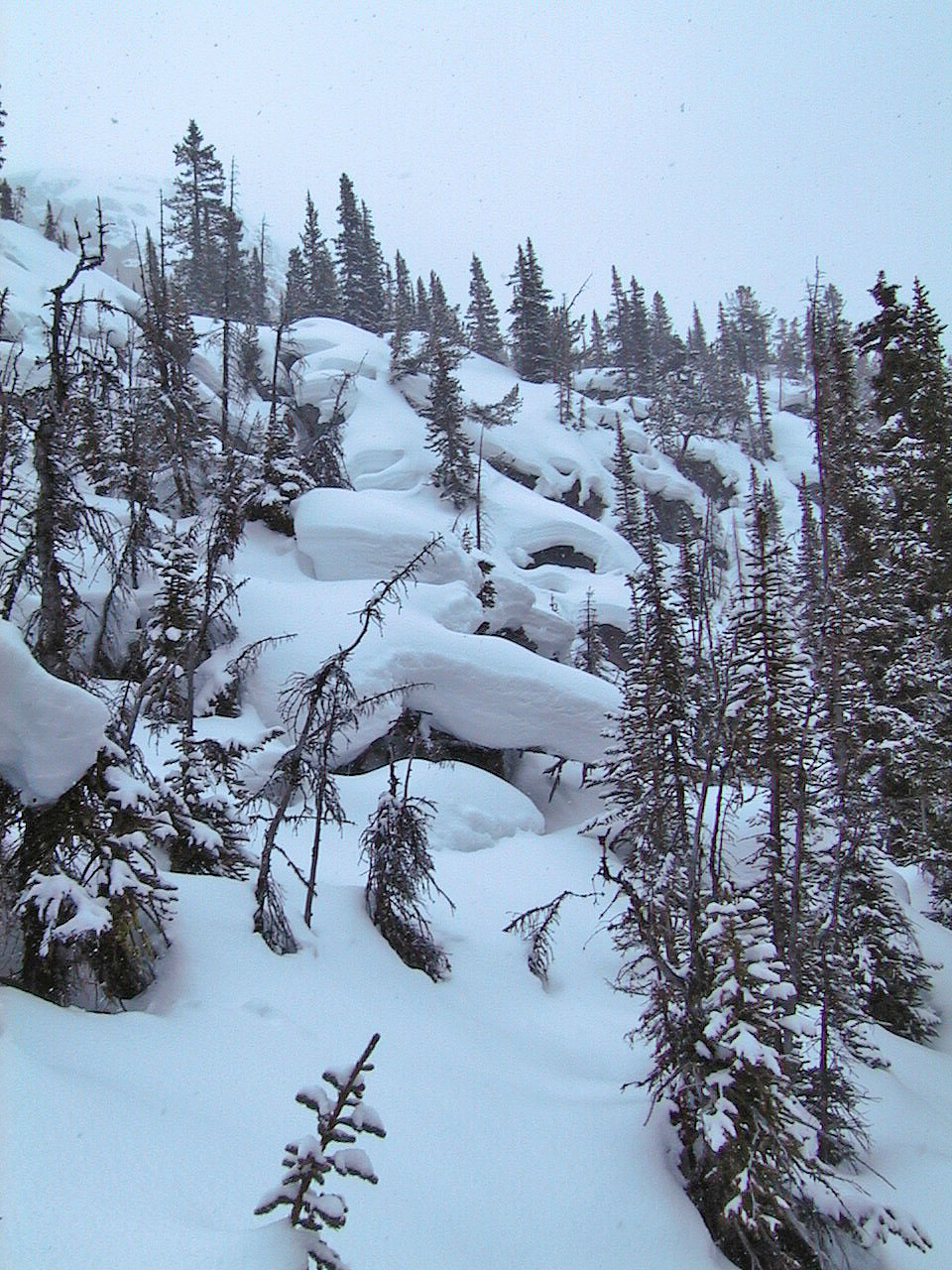 Beautiful thick snow on the slopes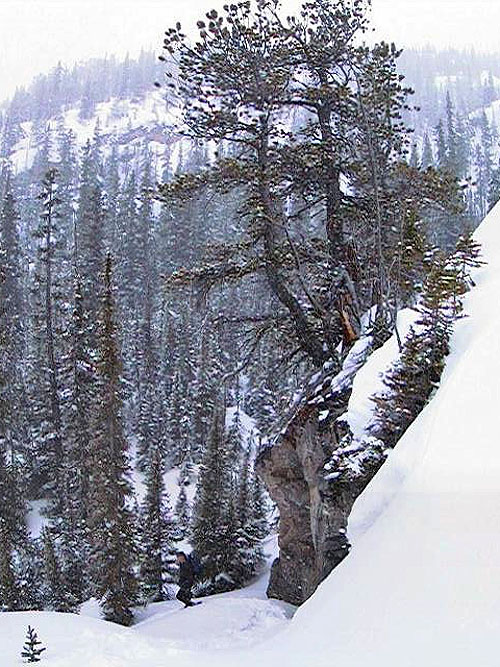 Heading back to the icefall we pass this tree

Going back down the canyon