bobspirko.ca | Home | Canada Trips | US Trips | Hiking | Snowshoeing | MAP | About

Blacksmith Ridge
Kananaskis, Alberta
March 26, 2011
Distance: 6.7 km
Cumulative Elevation Gain: 640 m

After attempting Blacksmith Ridge two weeks ago, Dinah and I returned to try it again. This time it went without a hitch, and because of the firm snowpack underfoot we made good time.
We got the idea of doing Blacksmith Ridge from Andrew Nugara, but unlike him, we approached the ridge from the southeast rather than the northeast. After parking at the Smith-Dorrien Day Use Area, we climbed over the south end of the outlier west of Blacksmith. This brought us to a treed drainage running south to north. We followed the drainage to a fork (250195) that is neither apparent on the map nor easily discernible at ground level because of dense forest and complex terrain but missing it would have sent us well off course. Ignoring either drainage at the forks, we ascended the ridge between them. This, the southeast ridge, leads to Blacksmith.
As we snowshoed up the ridge, we welcomed clearings in the trees that provided our first good views. But they also revealed a snow squall moving in. Even so, we managed to keep ahead of the squall as we cleared the treeline and snowshoed up the final, steep stretch of our trip, an open ridge exposed to blowing snow.
We stopped on a small rise where I took a panorama. Beyond this point, the ridge levelled off before hitting steep rocks, but blowing snow dissuaded us from continuing. We turned around and made a fast return to our car. On the way down, the snow squall caught up to us and light snow fell intermittently all the way back.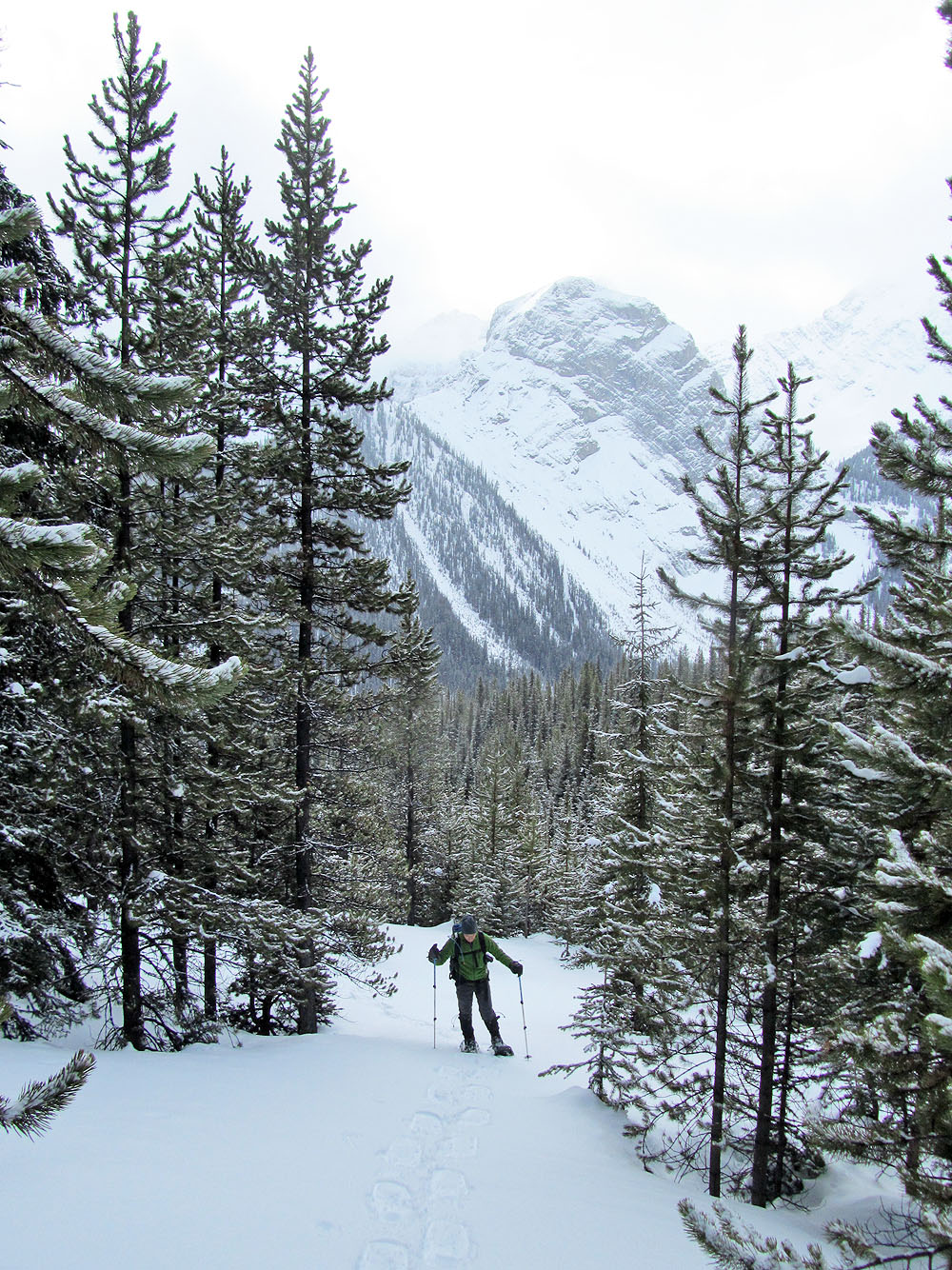 Snowshoeing up the gully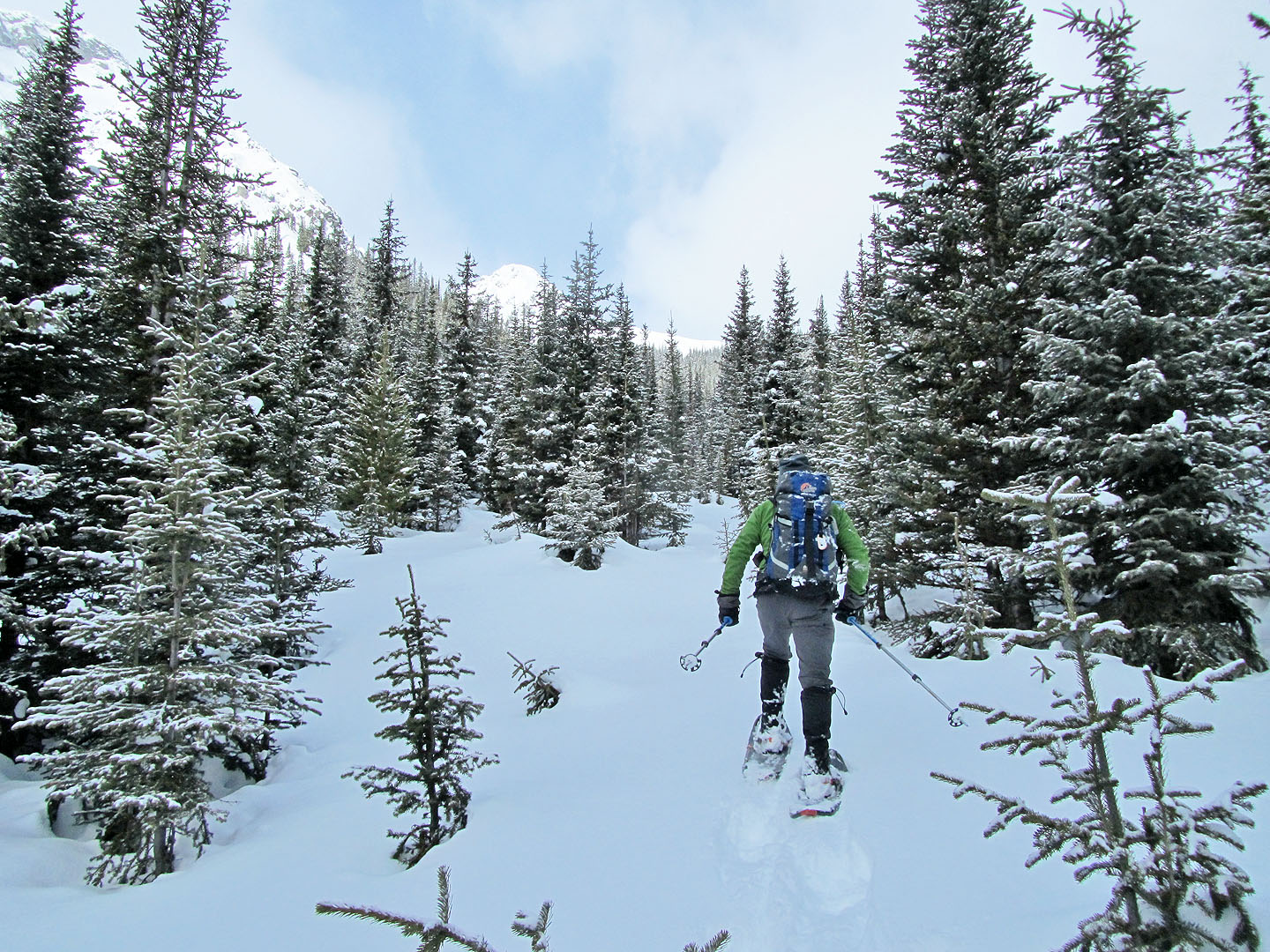 Blacksmith Ridge in the distance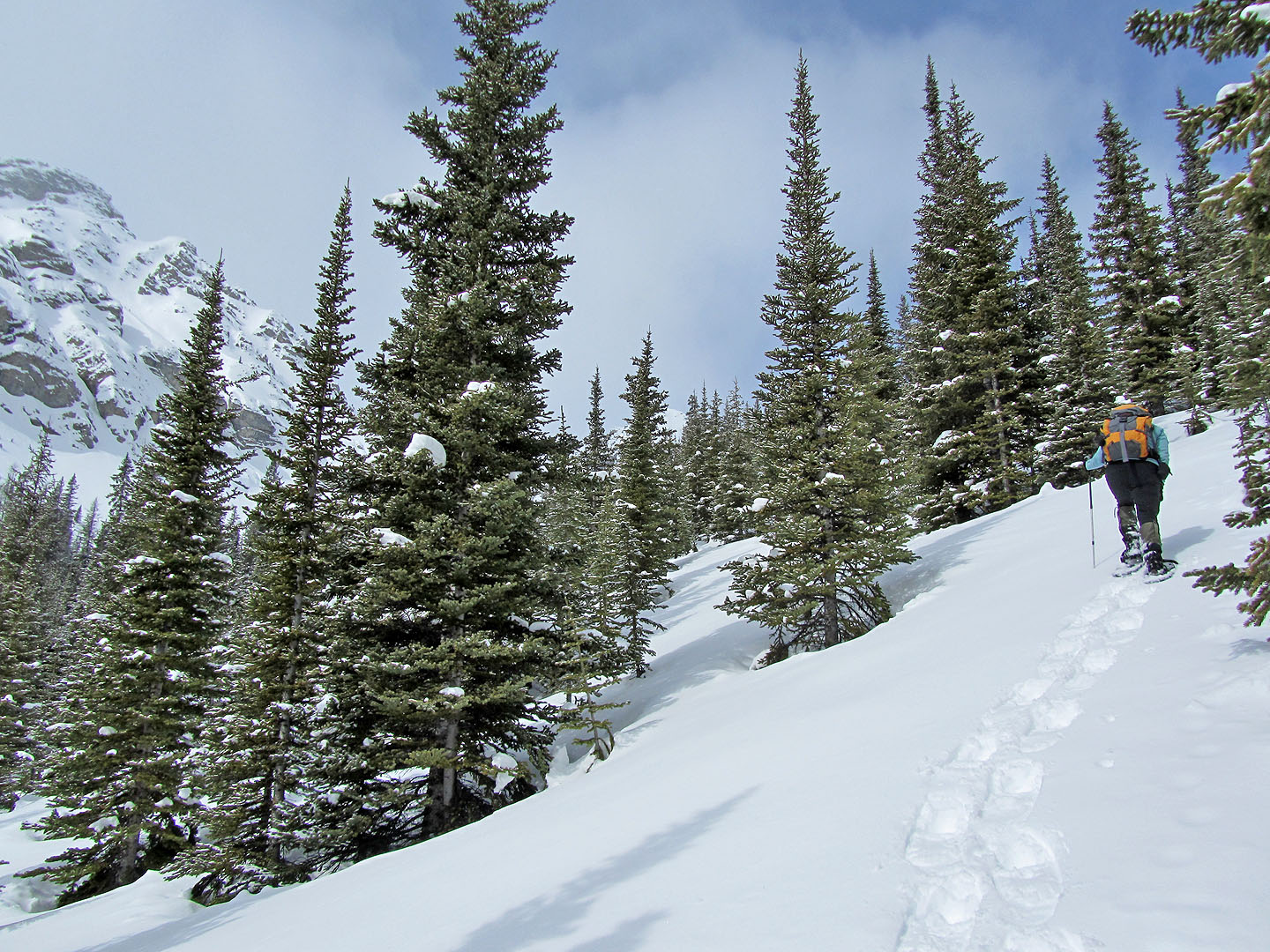 On the southeast ridge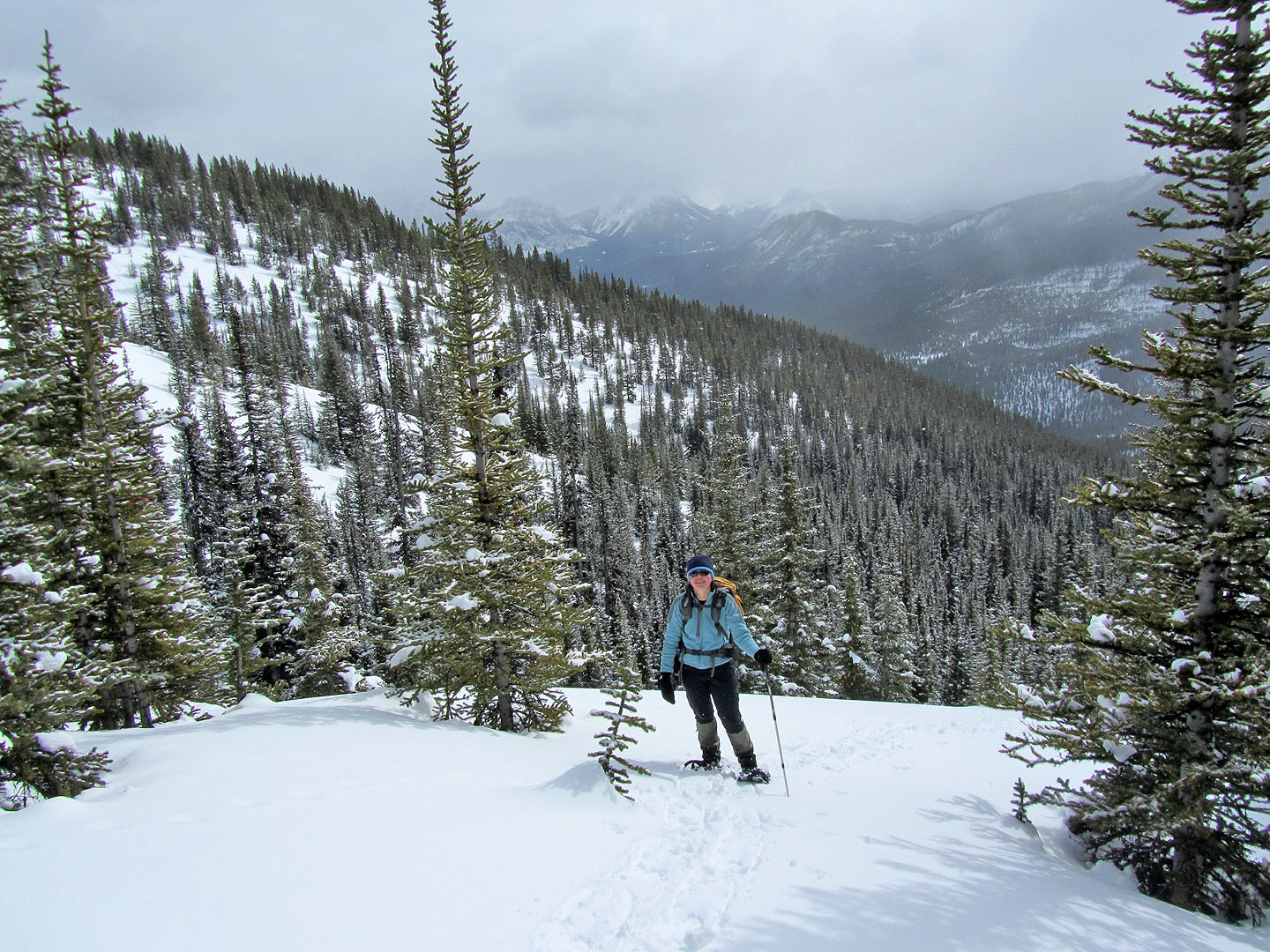 The outlier rises behind us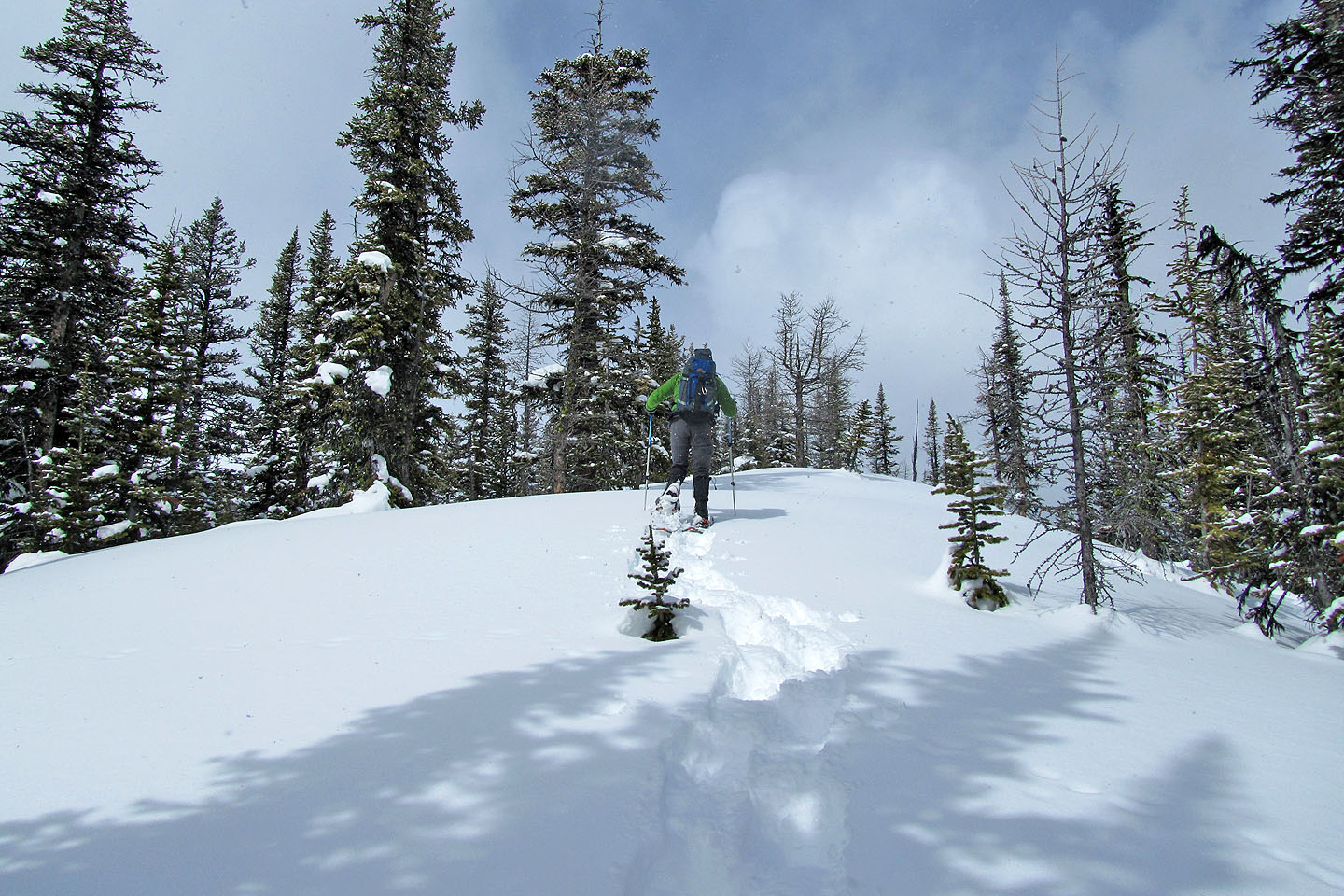 Trees begin to thin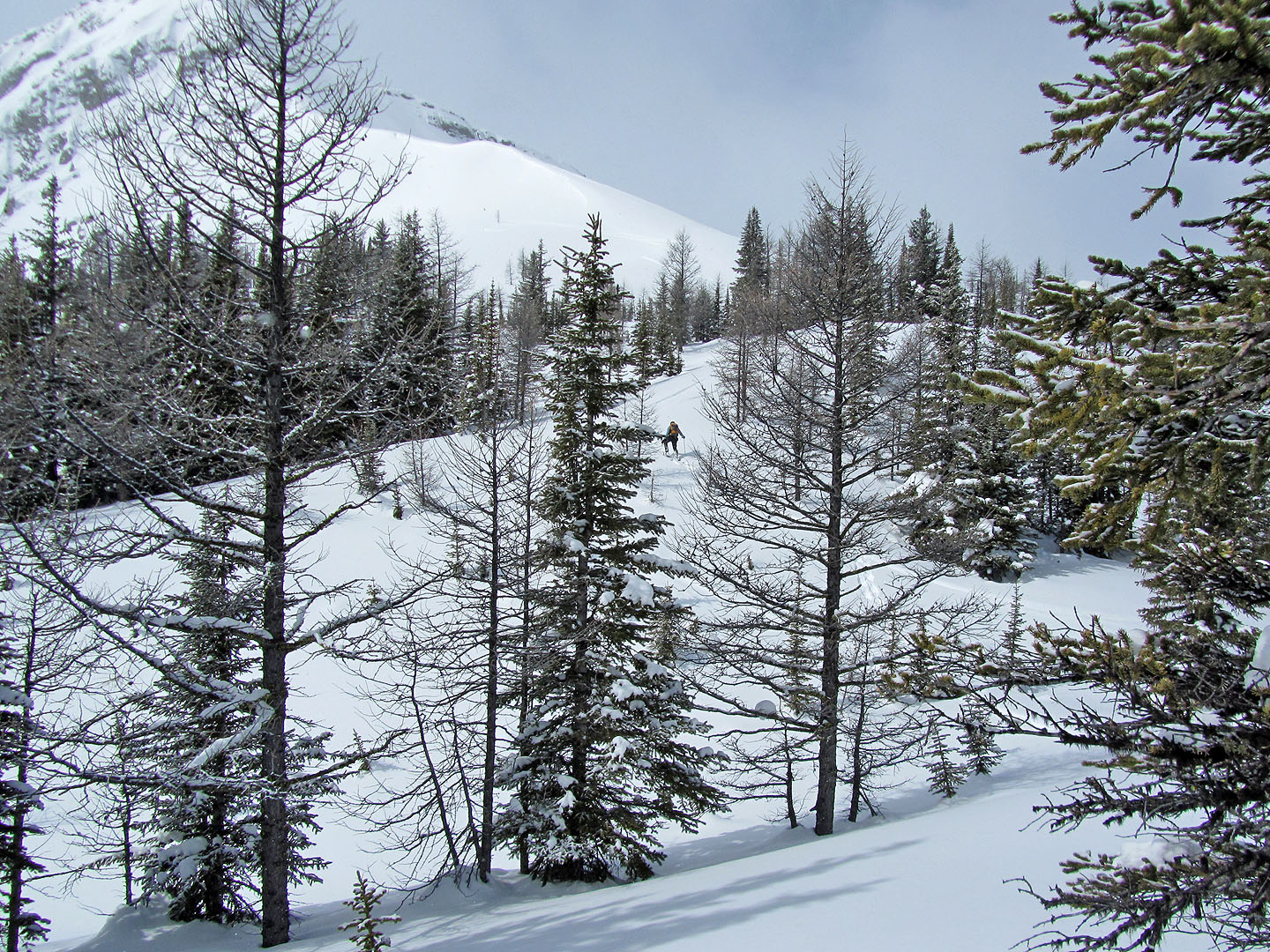 The open slopes of Blacksmith appear ahead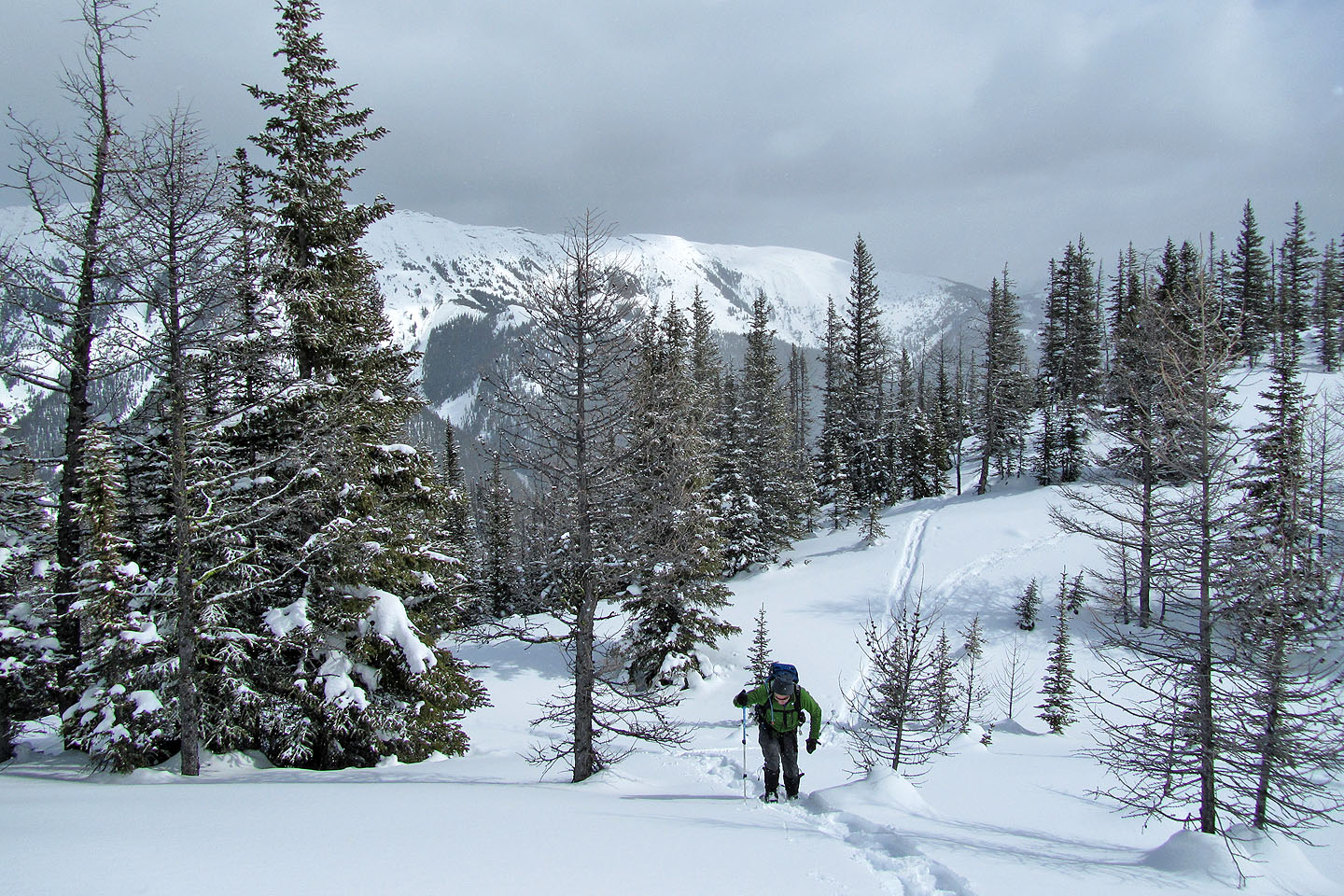 Beautiful semi-open terrain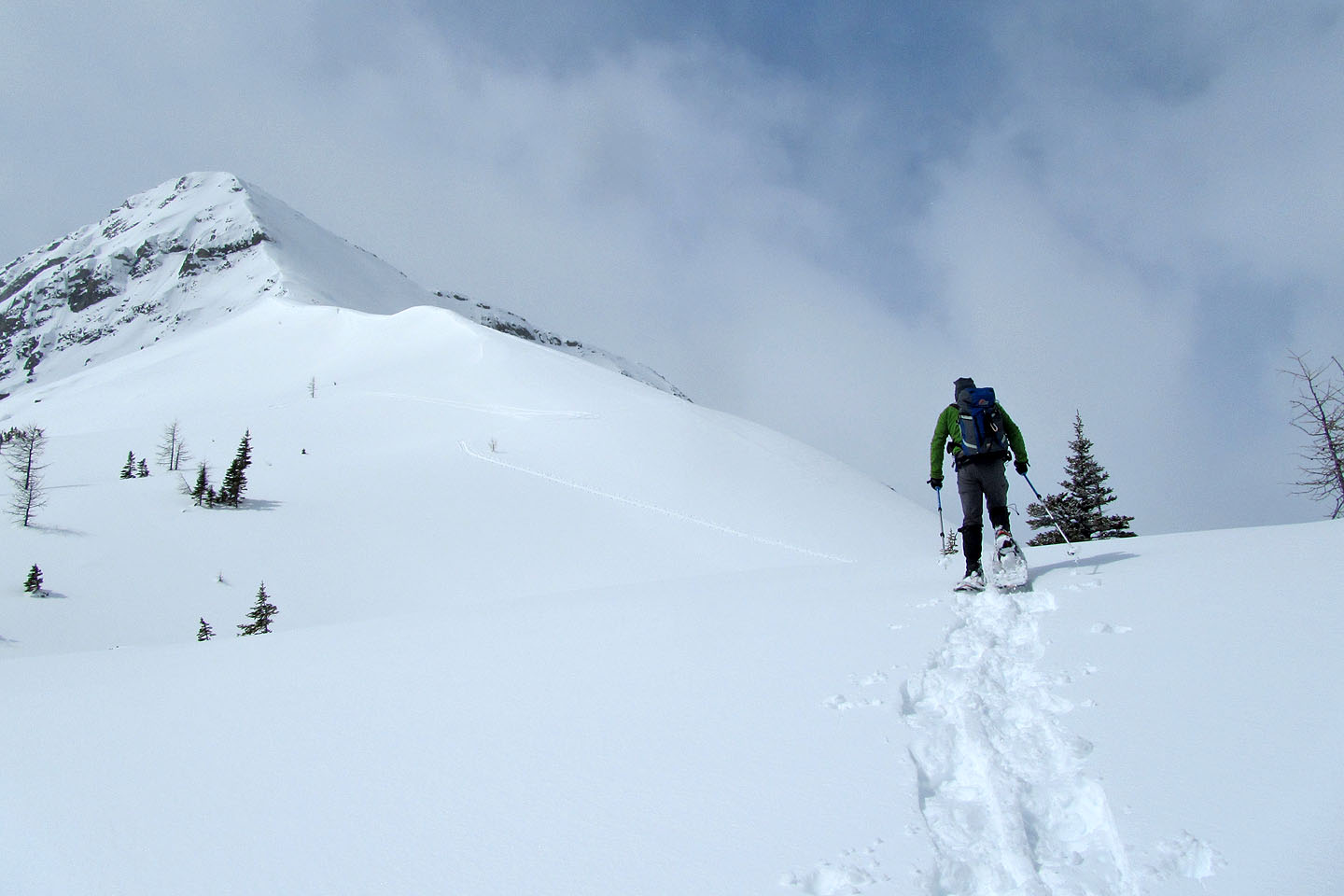 We kept right for the ascent but on our descent, we followed the ridge left bearing a few trees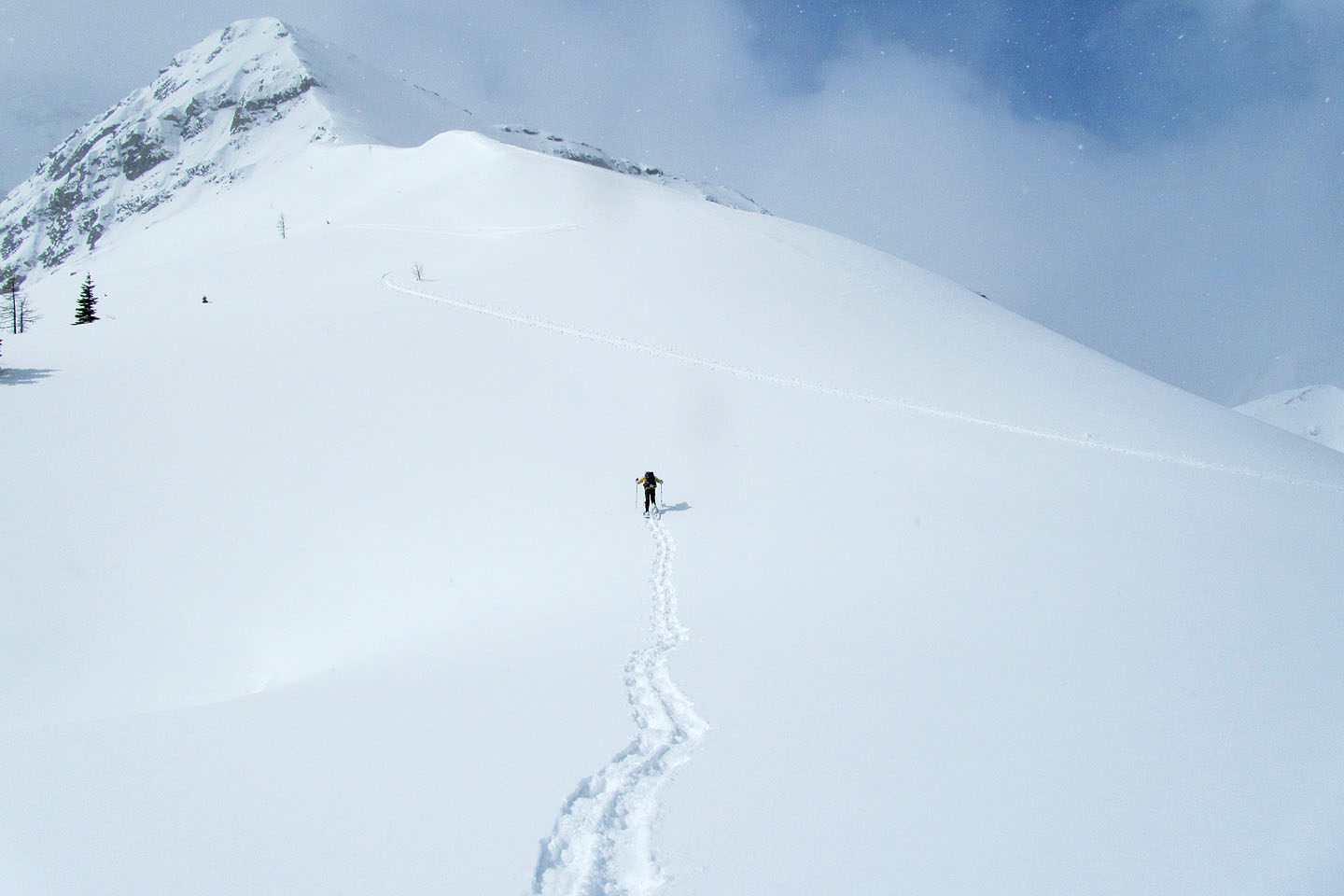 An enjoyable plod up the open slope (mouse over to look back)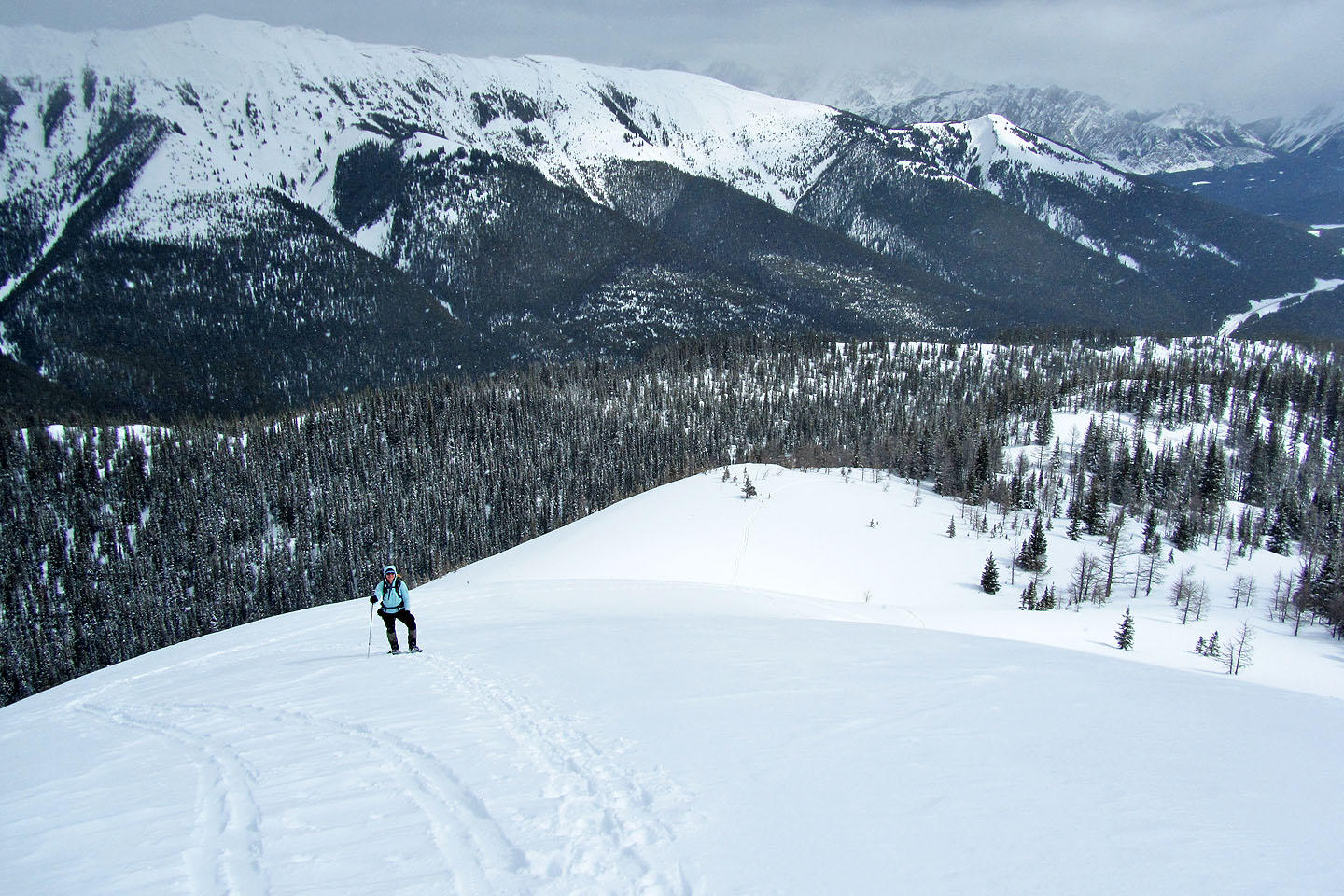 We were expecting pristine snow here, but instead we came across ski tracks. Behind and below us is the outlier we climbed two weeks ago.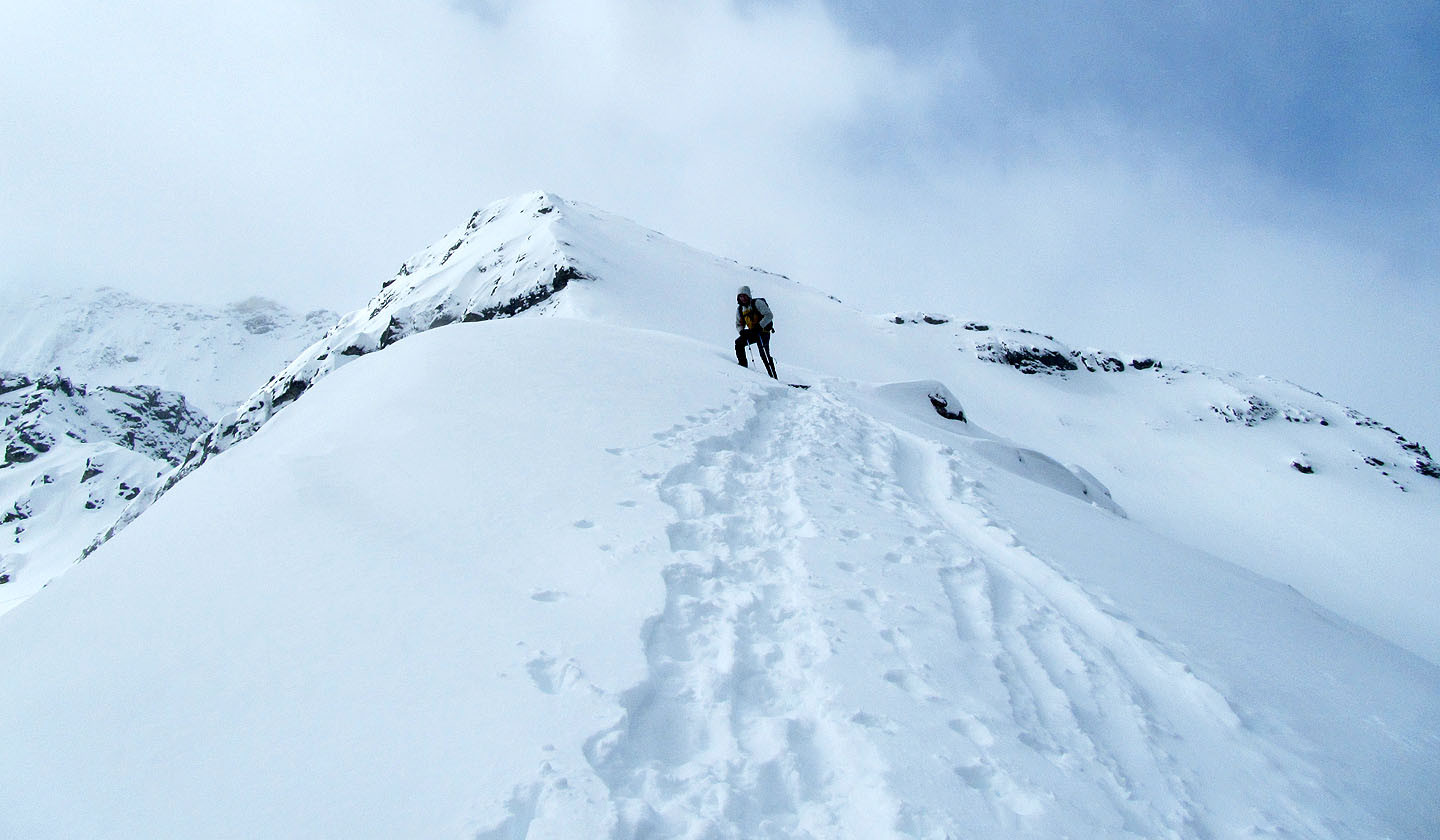 We'll soon turn around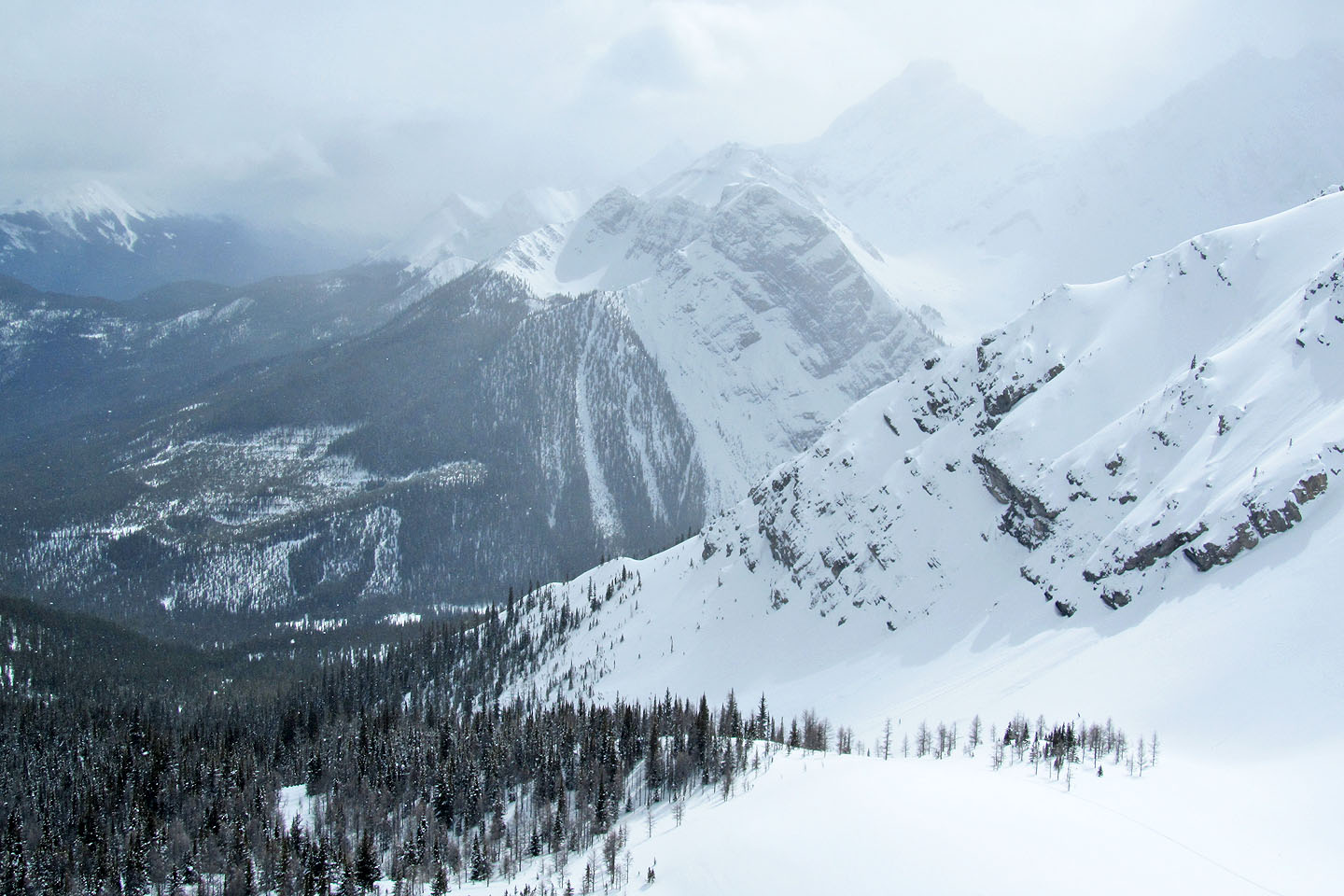 Looking south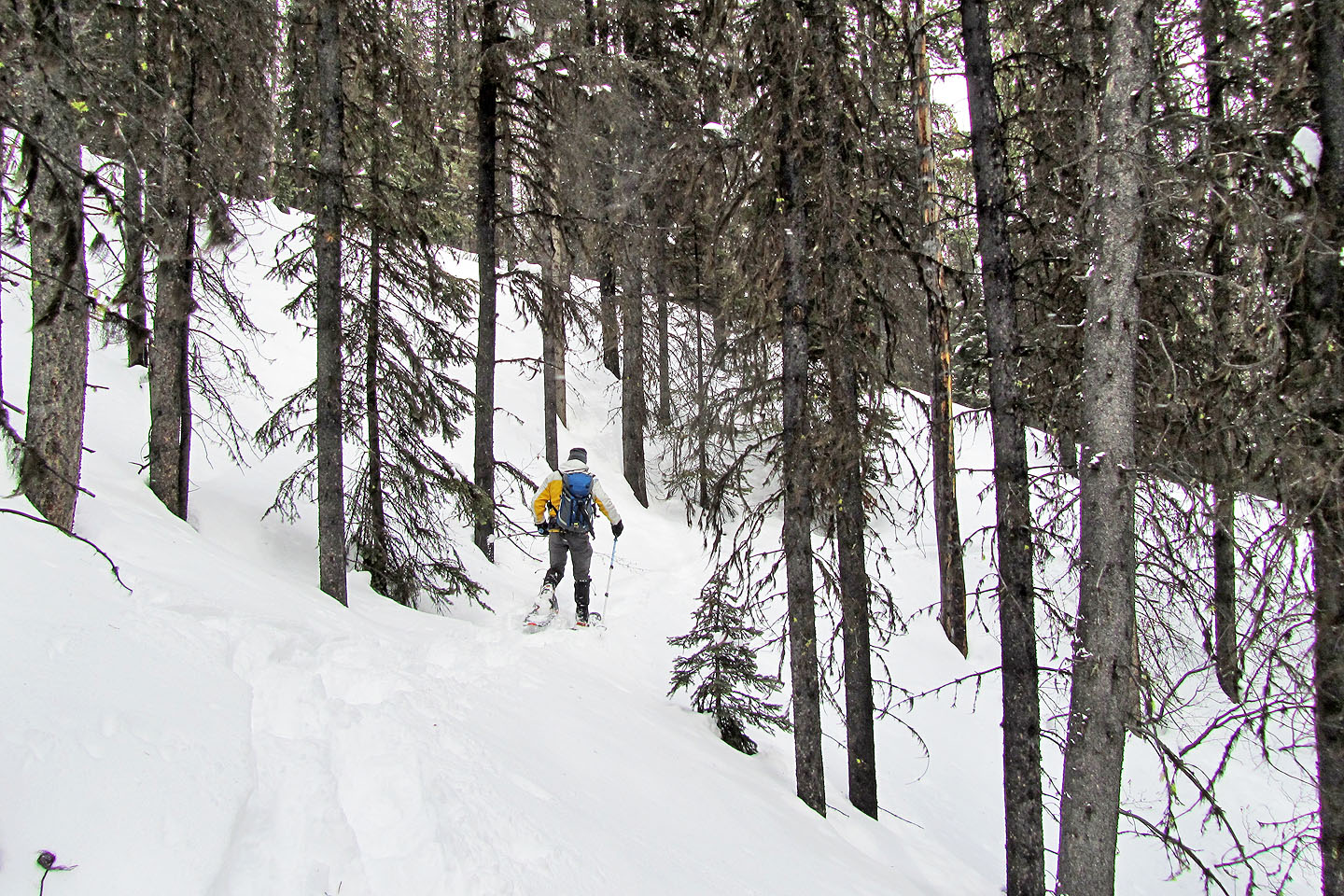 Heading back along the outlier slopes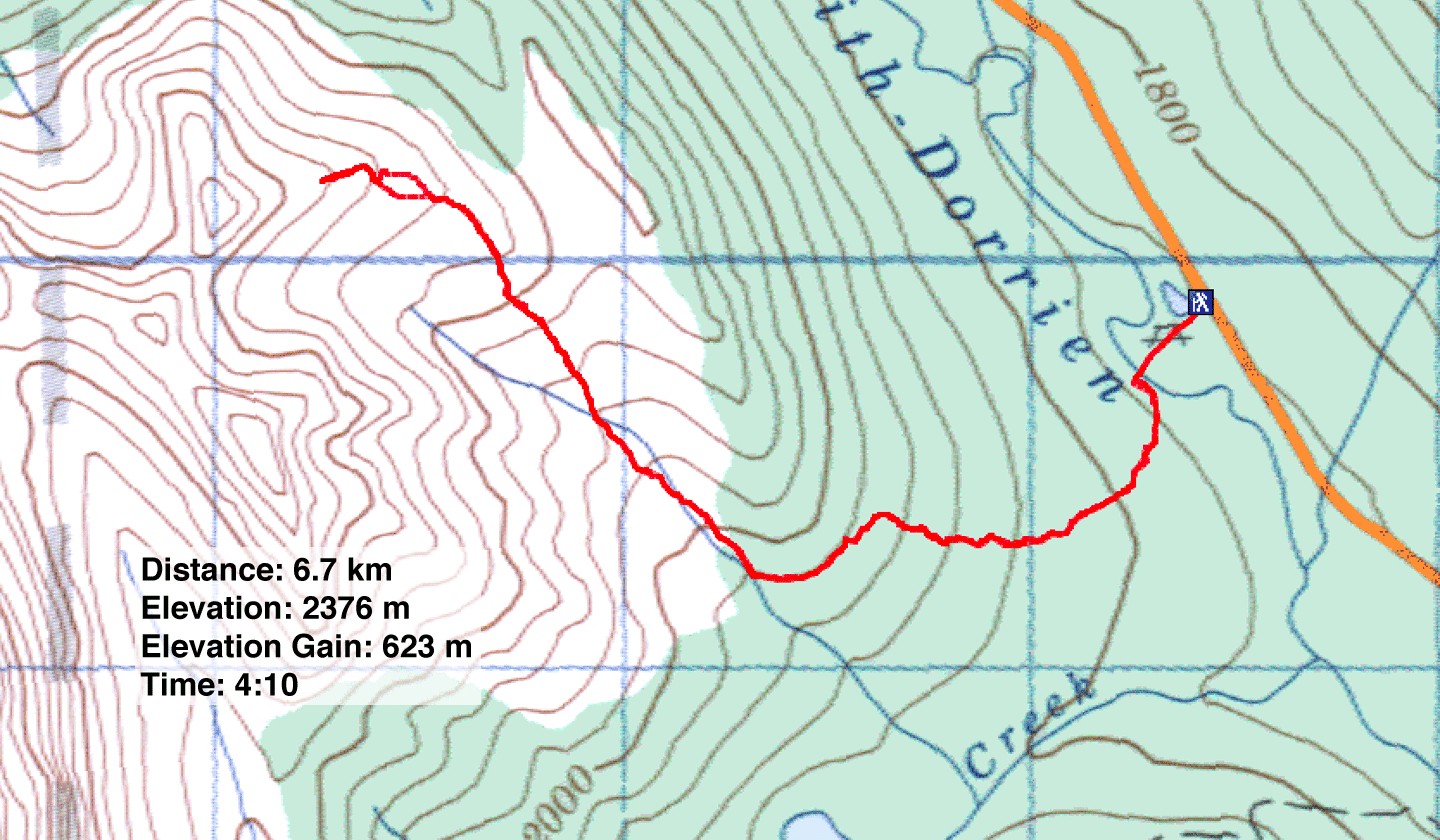 82 J/11 Kananaskis Lakes