bobspirko.ca | Home | Canada Trips | US Trips | Hiking | Snowshoeing | MAP | About


The summit of 42
Upper Canyon Creek North Fork
Peak 427439 and Peak 412442
Kananaskis, Alberta
May 20, 2000
Peaks 427439 and 412442, along with Peaks 409435 and 436425, comprise a quartet of peaks on the North Fork that ring Upper Canyon Creek. For simplicity, I call them 42, 41, 40 and 43.
I remember little of bagging Peaks 42 and Peak 41, but the rock formations – olistoliths – on this trip left a lasting impression: truly amazing! Along with the impressive scenery, it was a delightful ridgewalk. The area is easily and quickly accessed from the north fork of Upper Canyon Creek. After hiking to Peak 42, we followed the ridge as close as we could and scrambled up Peak 41. As I recall, the final ascent was a moderate scramble with exposure.
I wanted to push on to climb Peak 40, but my companions bailed because of strong winds.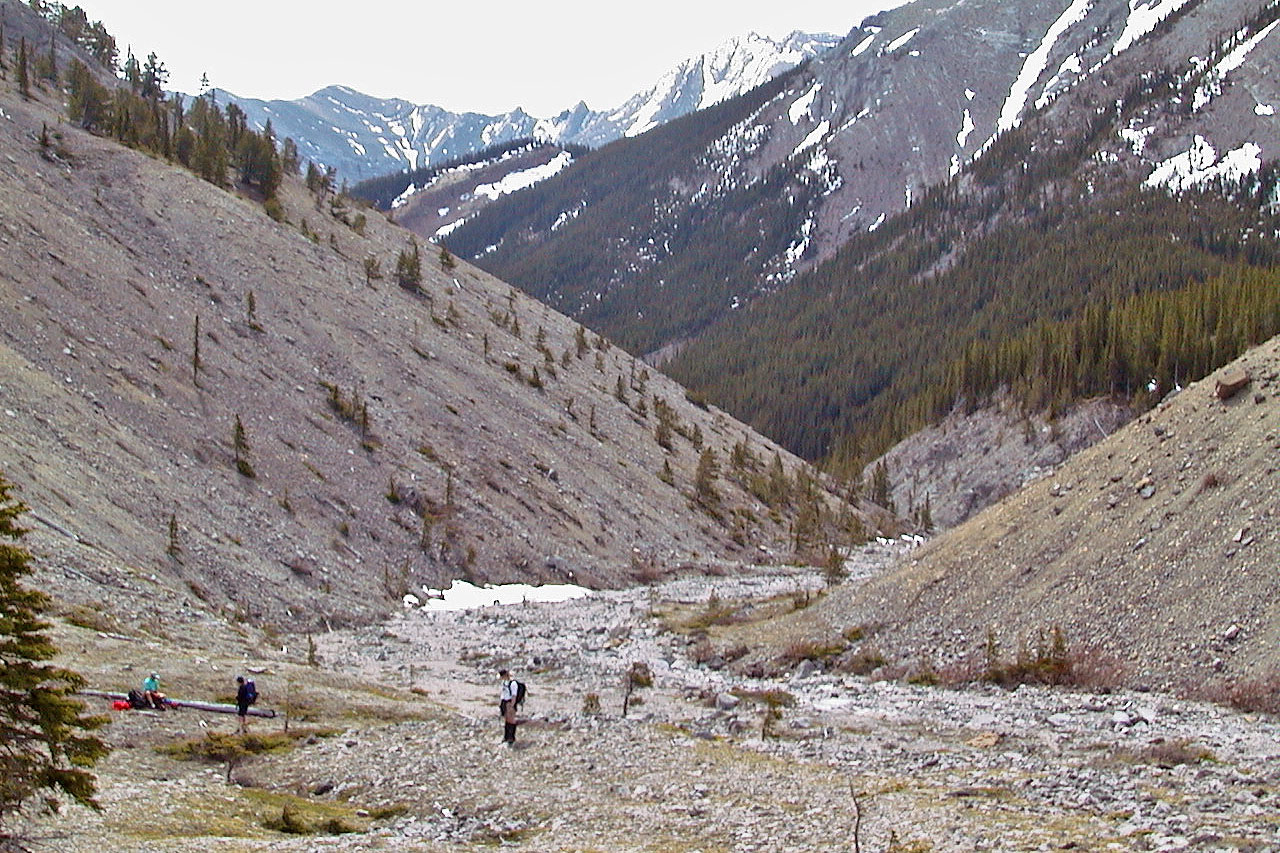 Hiking up the drainage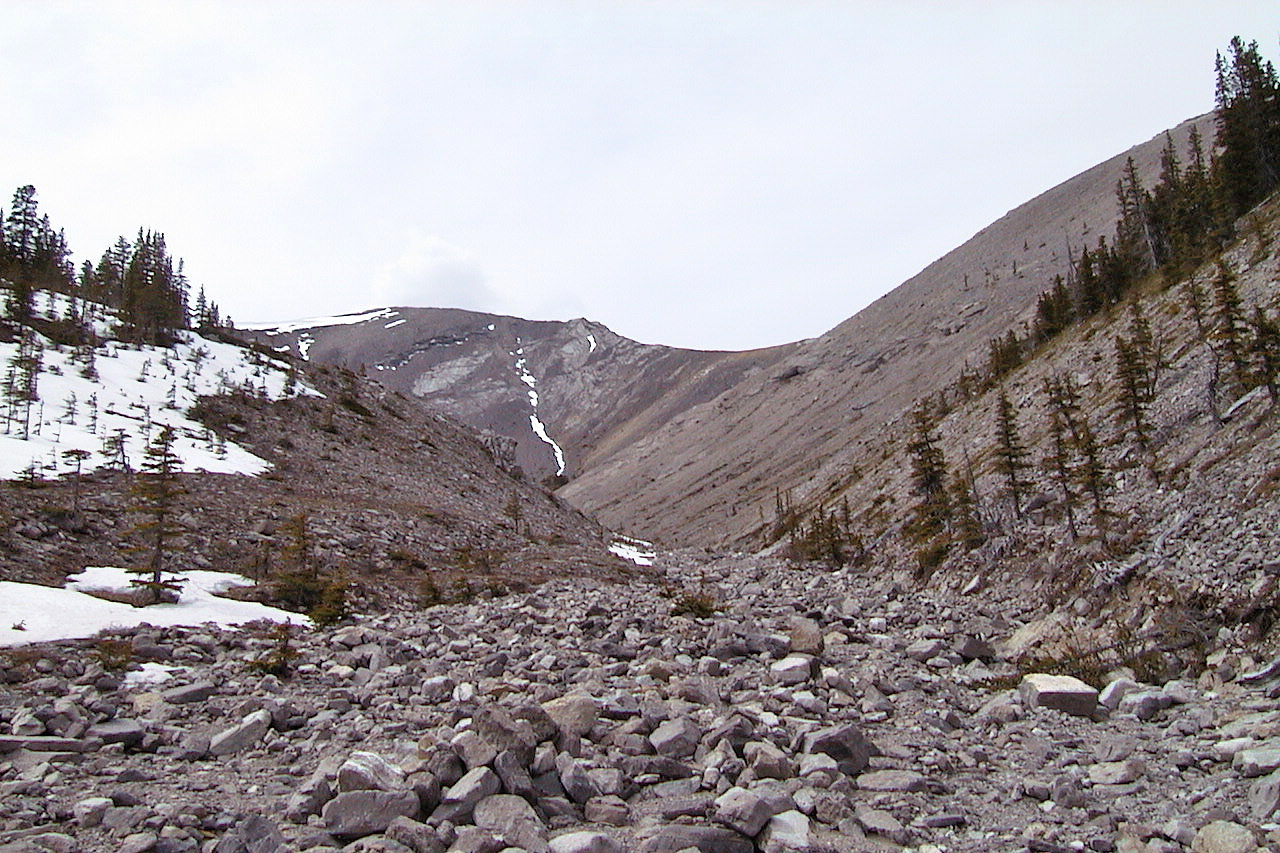 The right fork leads to this valley. We ascended the ridge on the right: Peak 42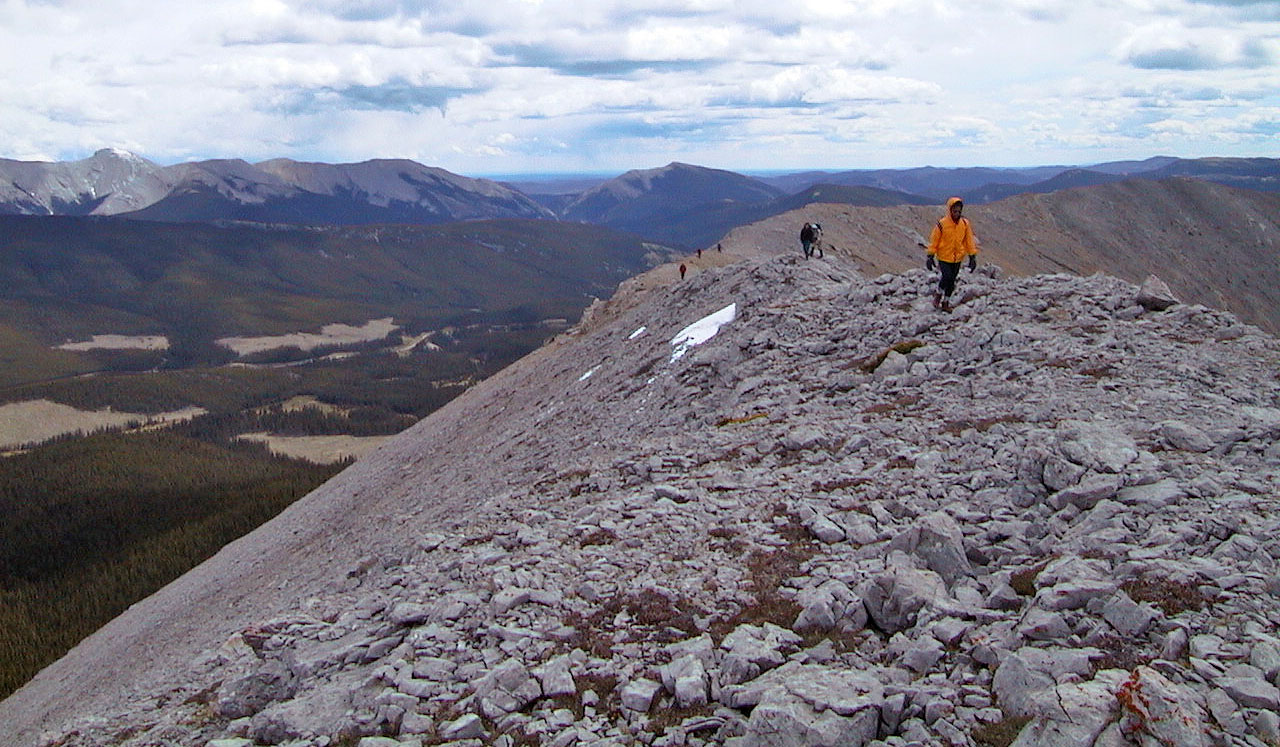 Hiking along the ridge to Peak 42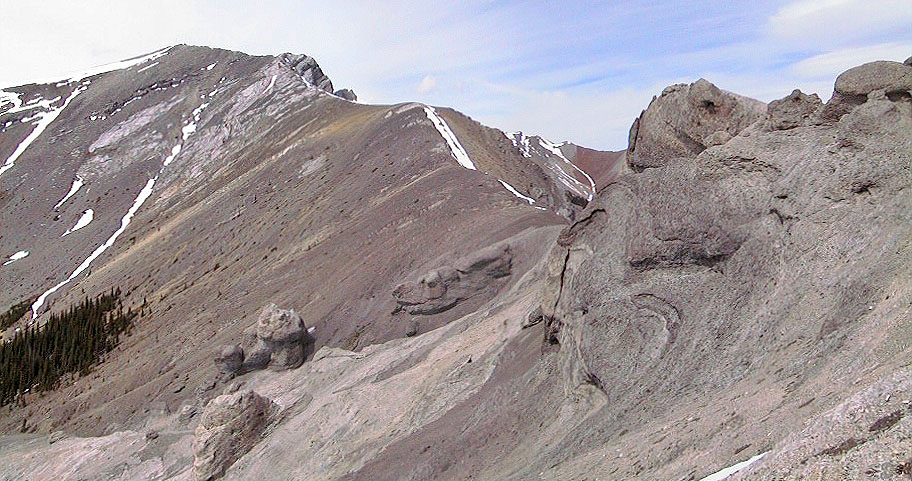 From Peak 42 the olistoliths can be seen. Peak 41 is left.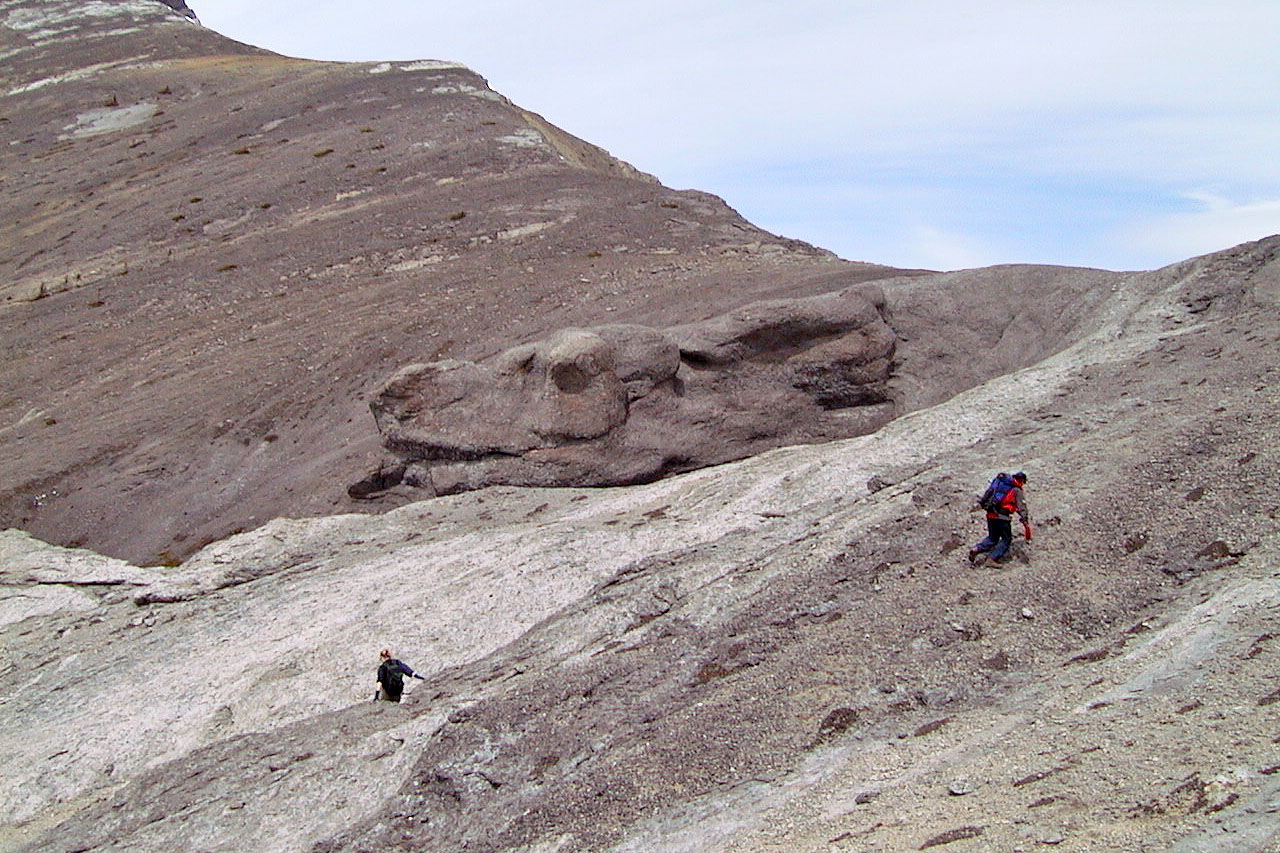 We made our way to the rock formation that looks like a dinosaur's head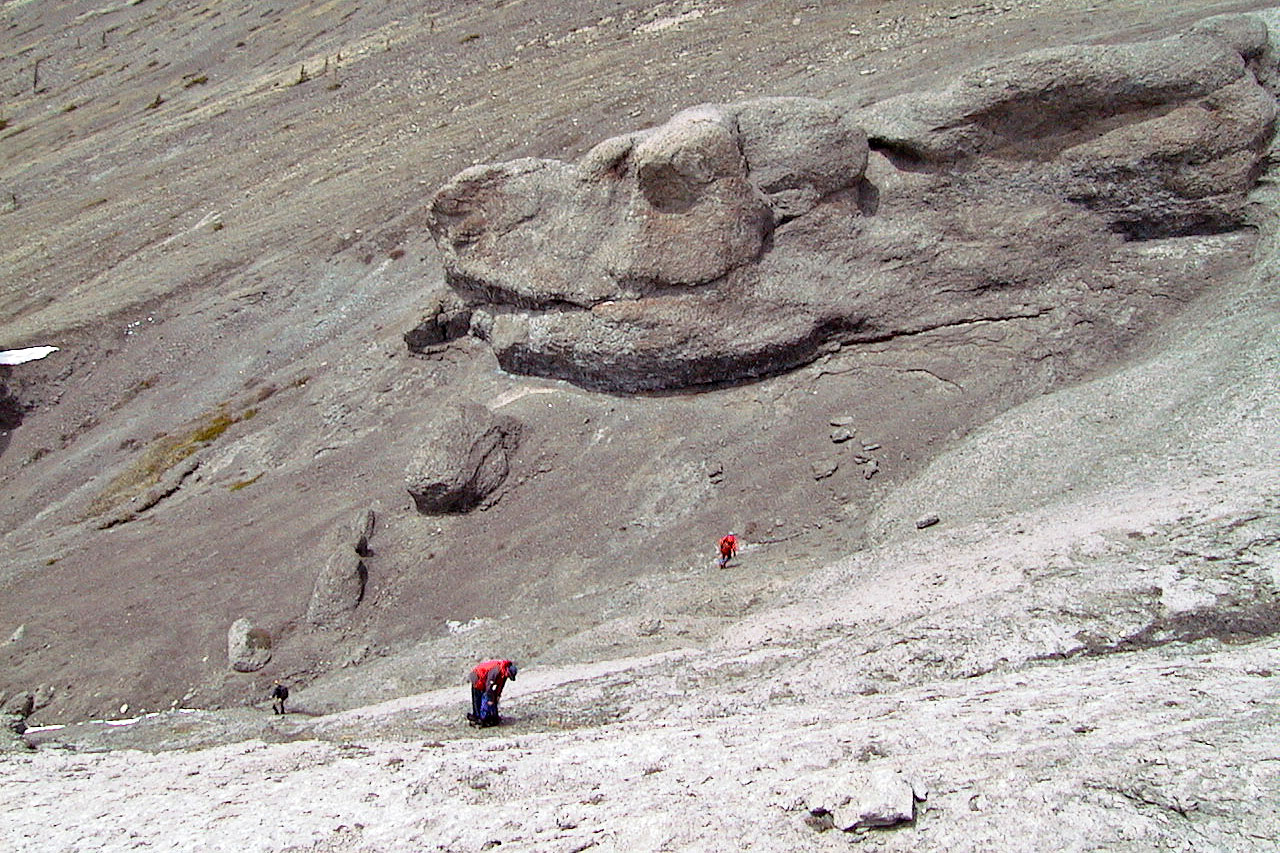 Approaching the huge rock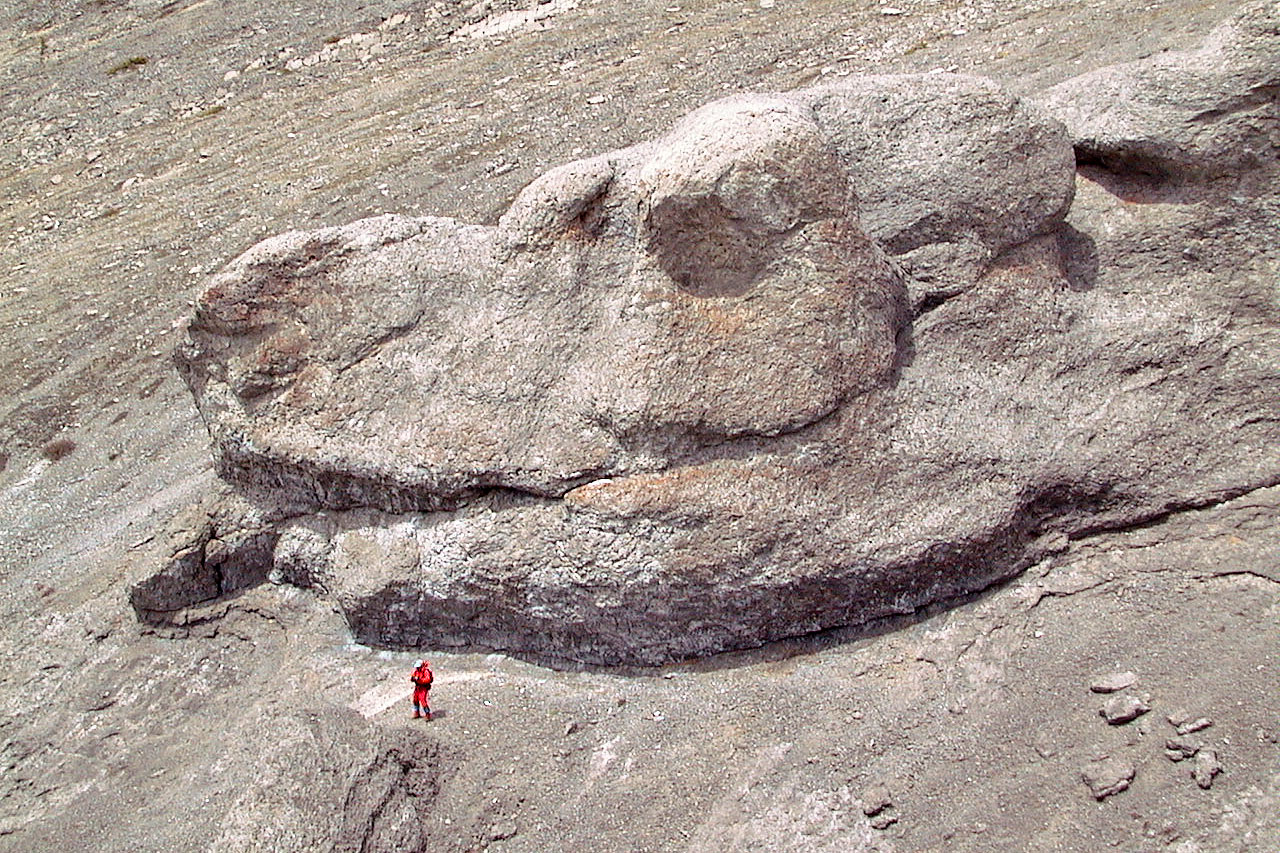 Rick stands in front of the rock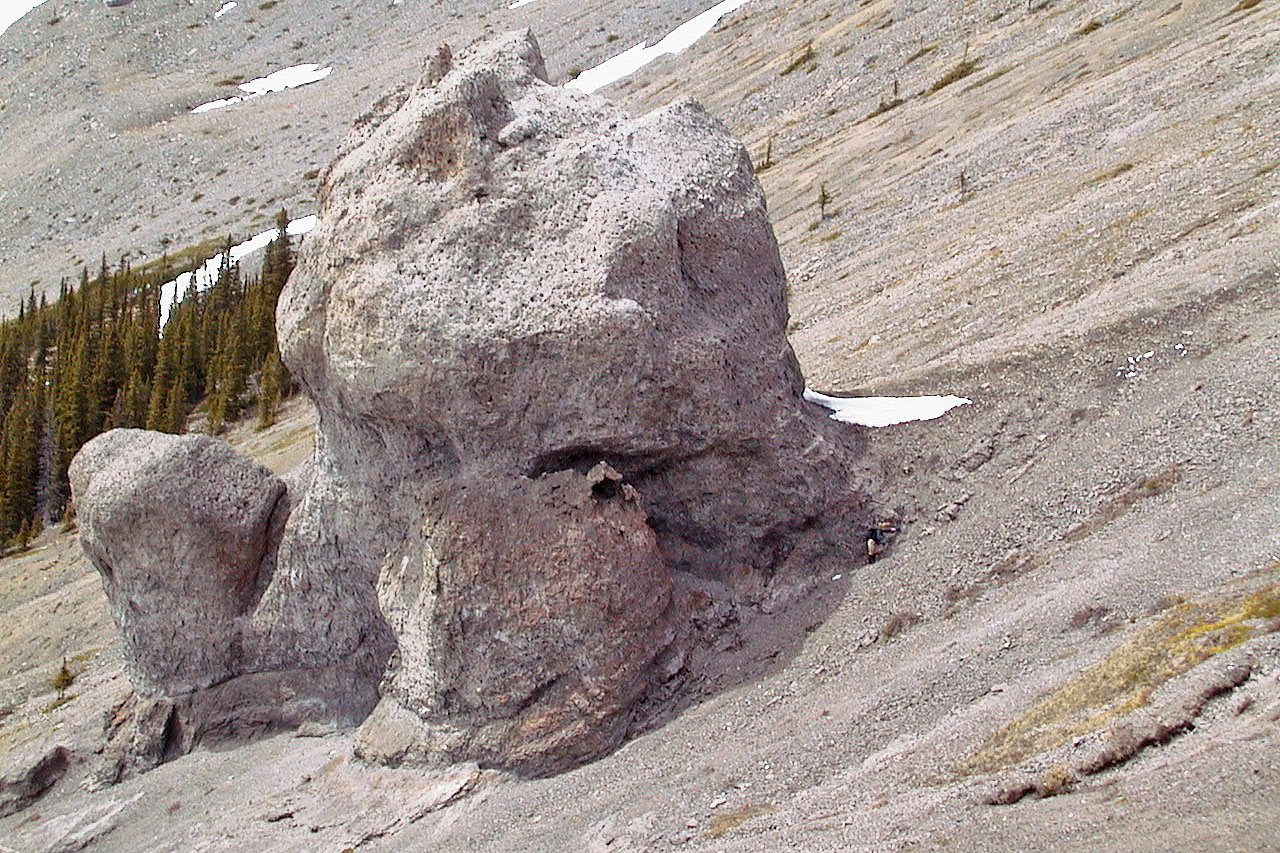 Another olistolith, the "boxing glove." Note the figure on the right.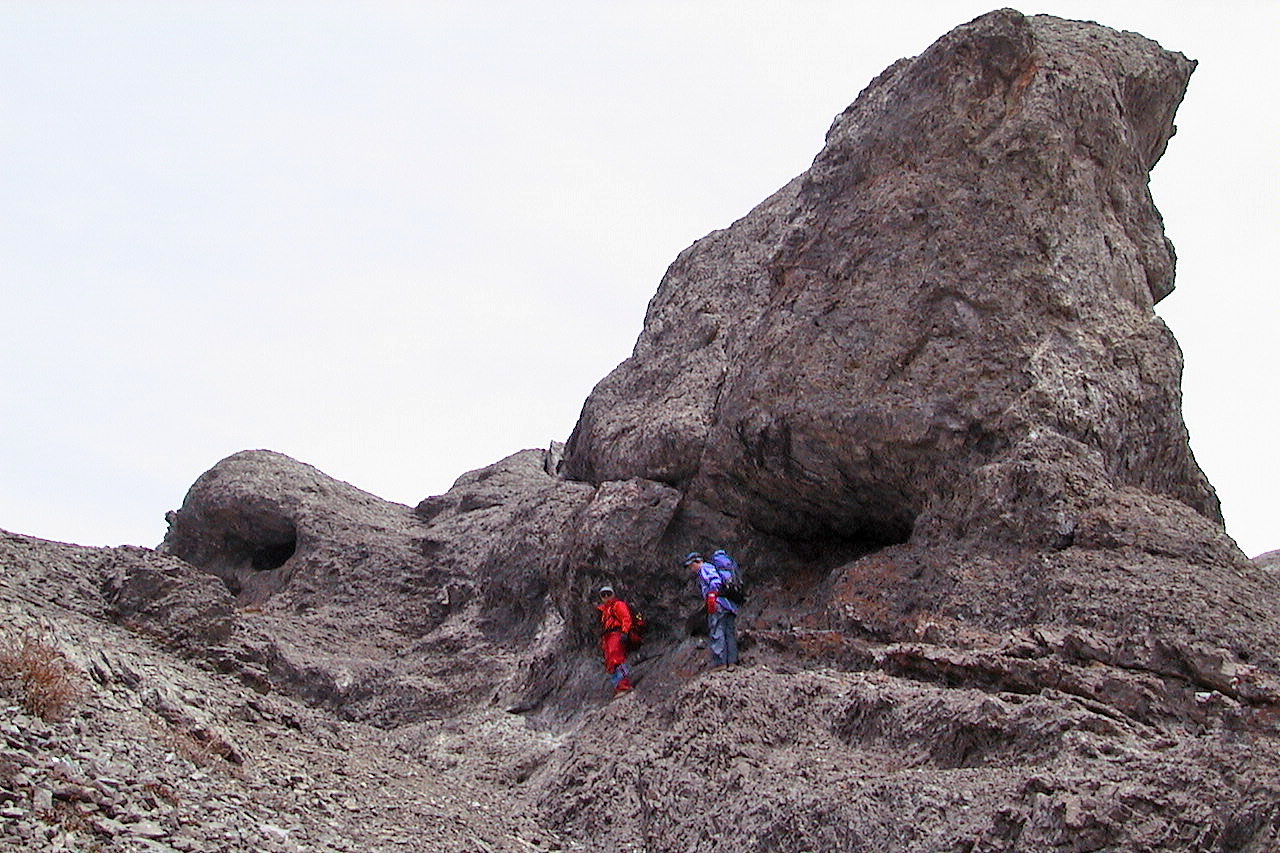 Another strange rock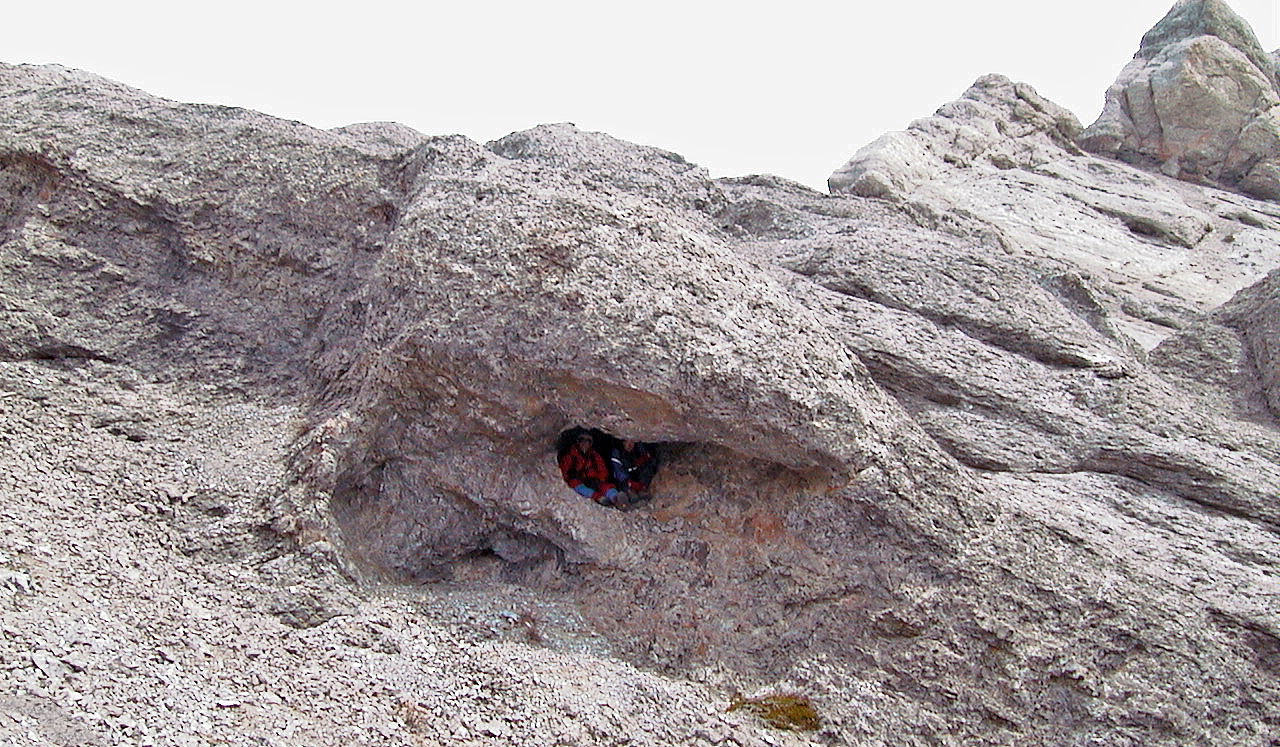 Rick and Kari sit in a tiny cave (mouse over for a close-up)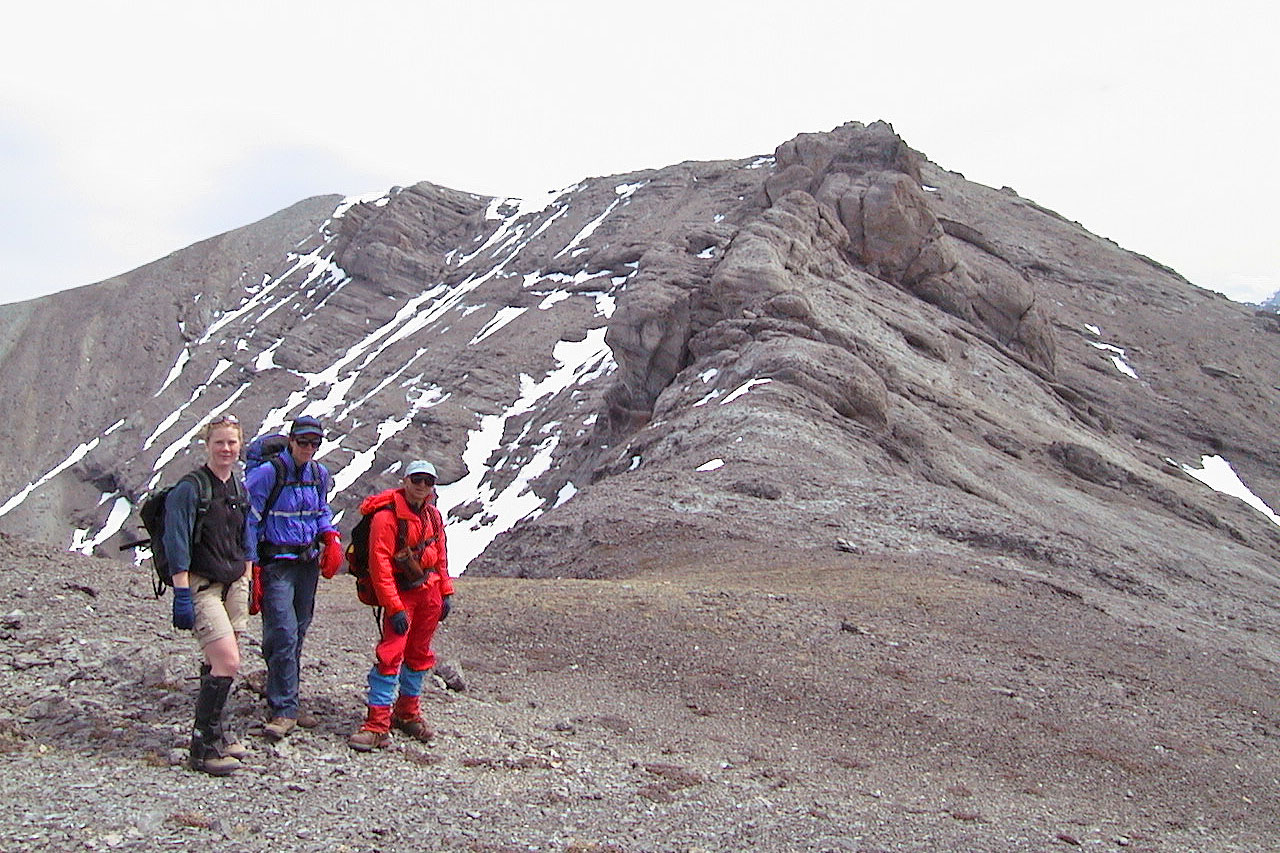 On the ridge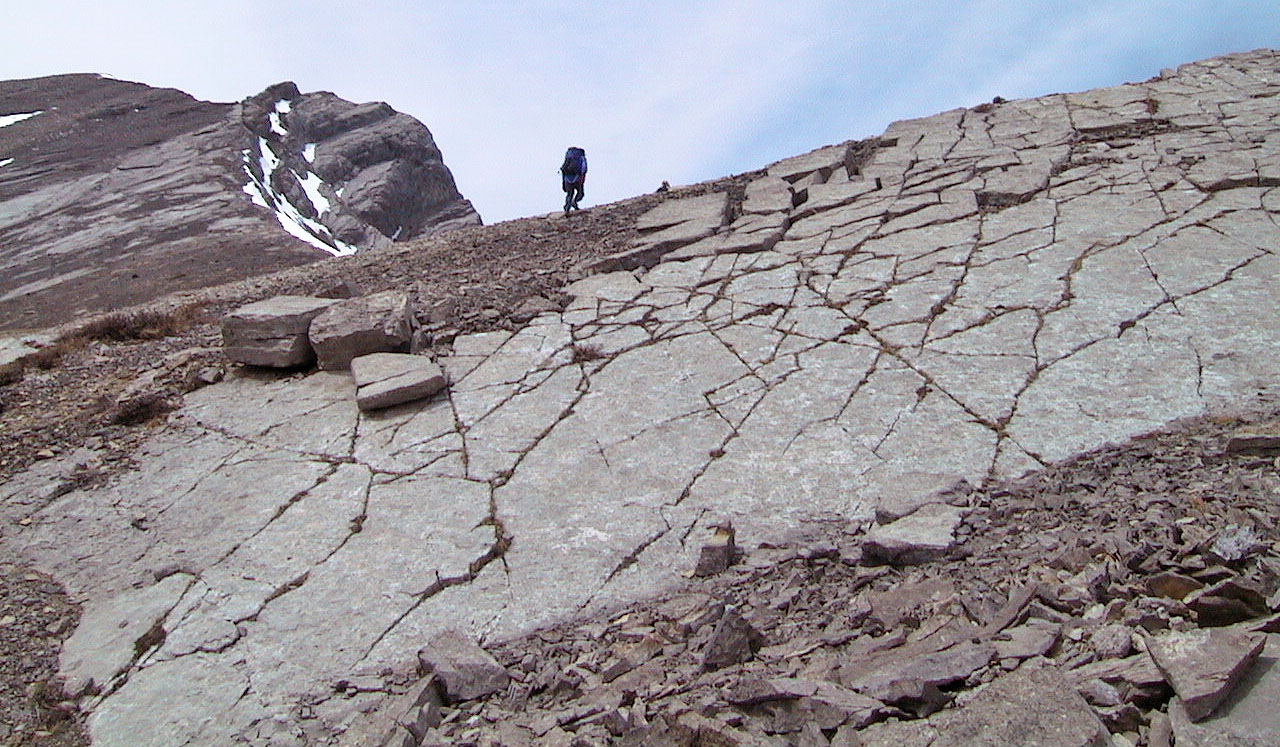 Heading to Peak 41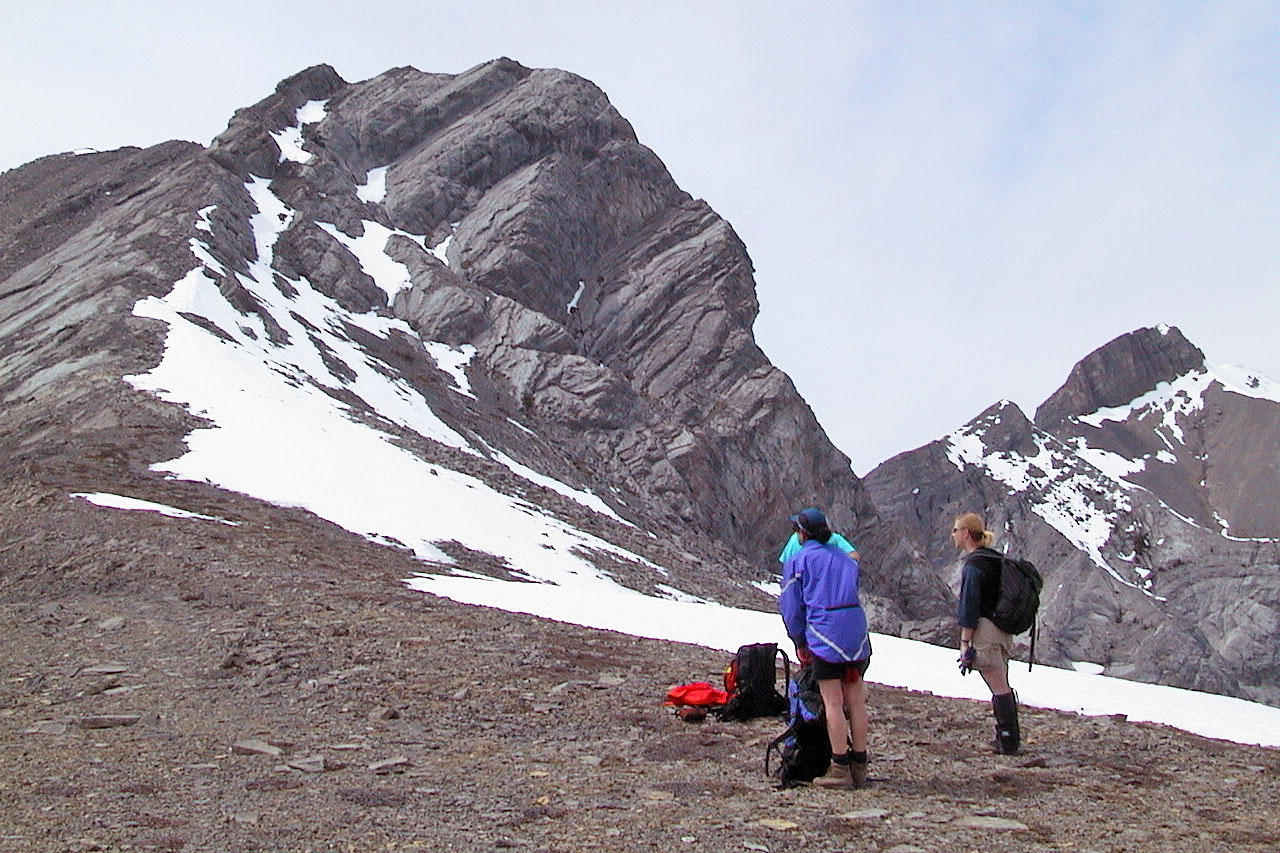 Looking up the ridge we'll ascend

There's a short scramble before reaching the top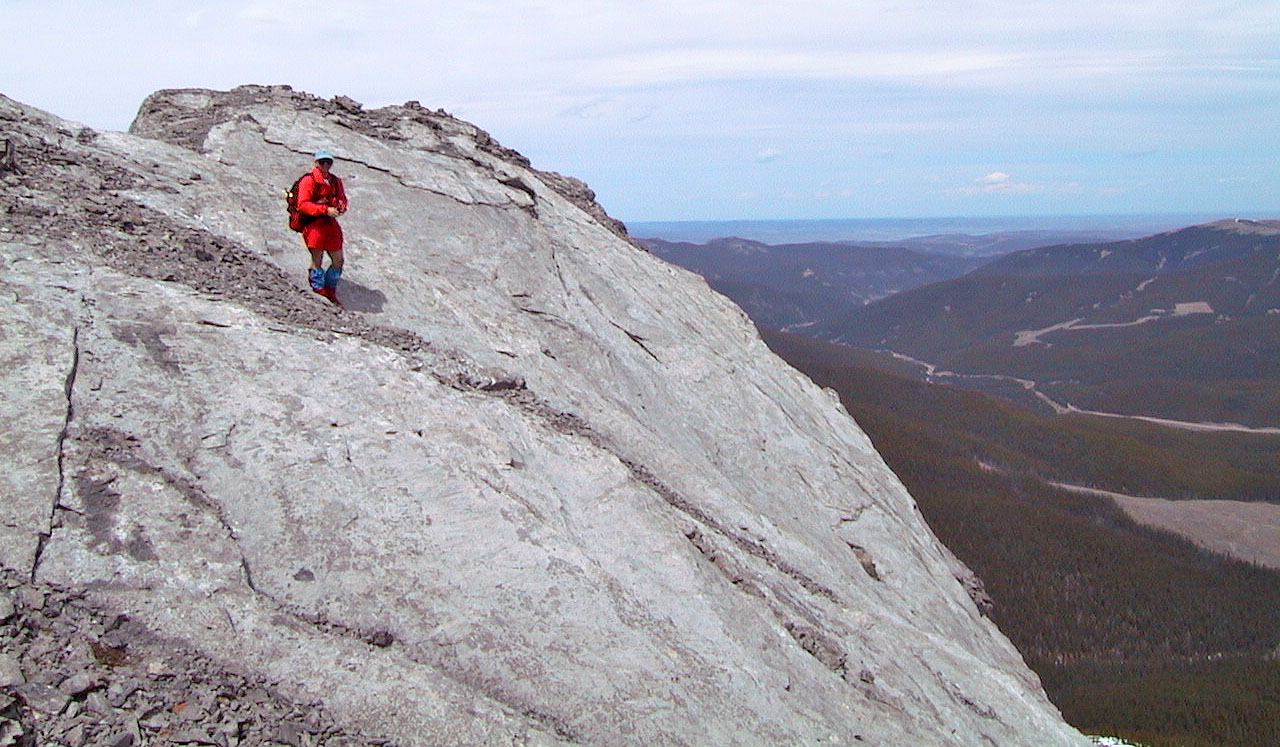 Almost on the summit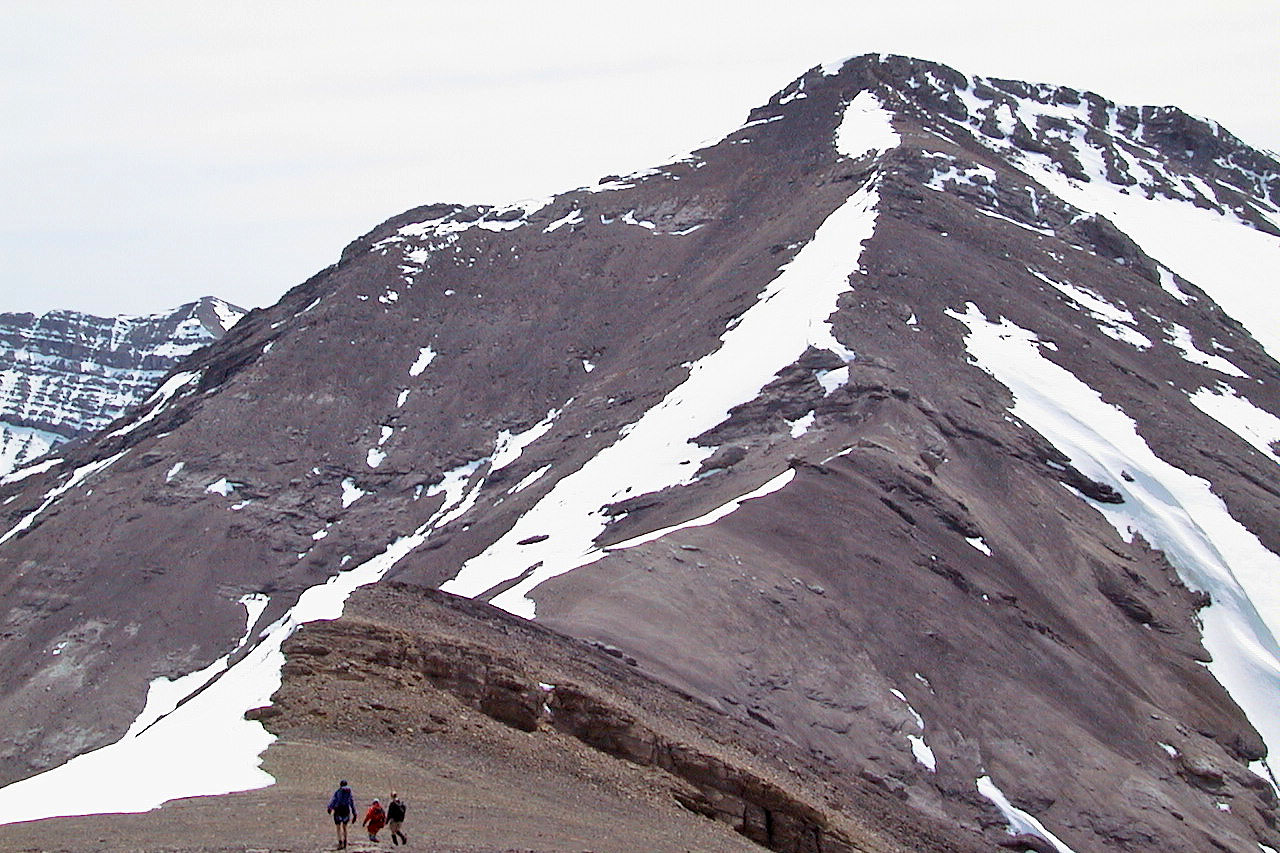 Dropping down, ahead is Peak 40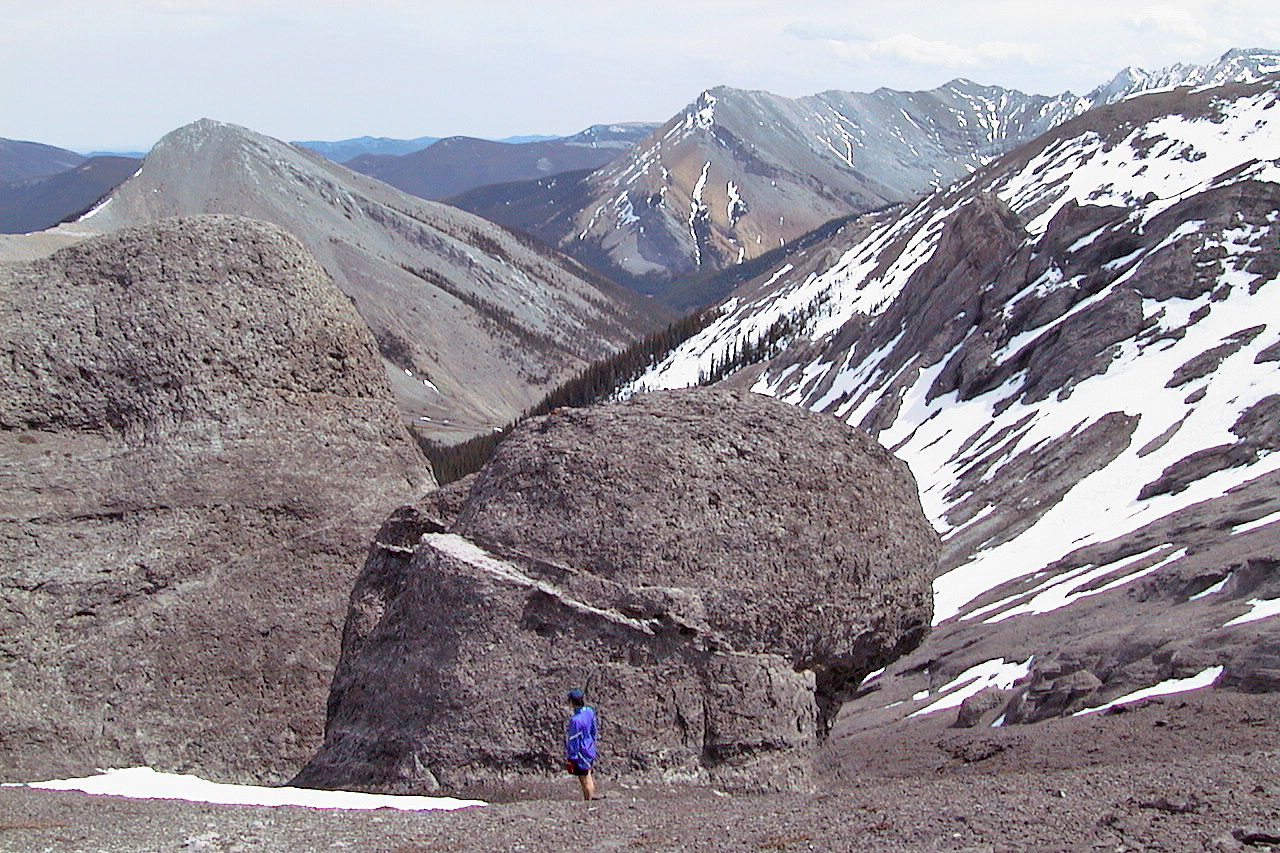 Another oddball rock partway down the slope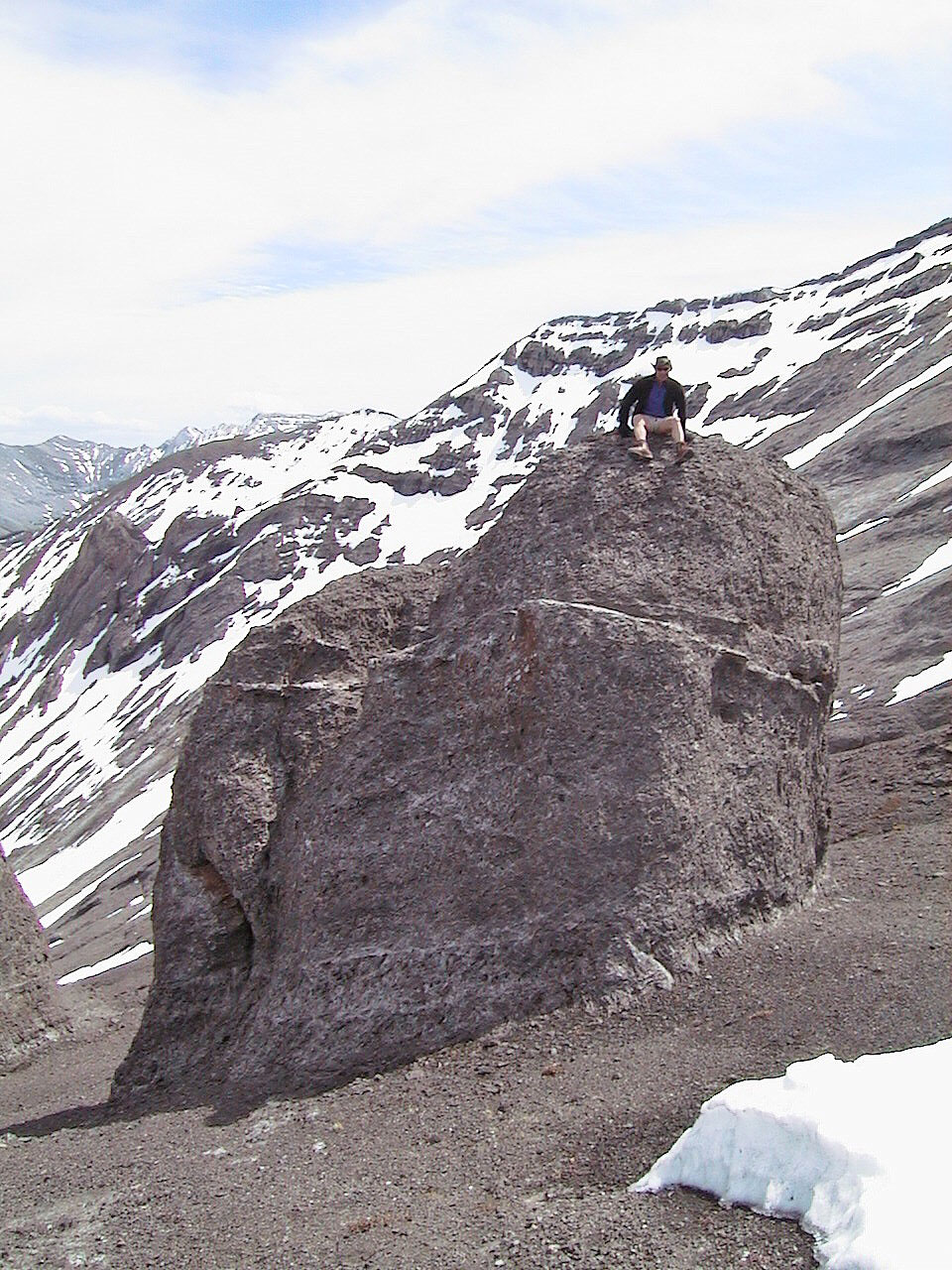 I was able to scramble up it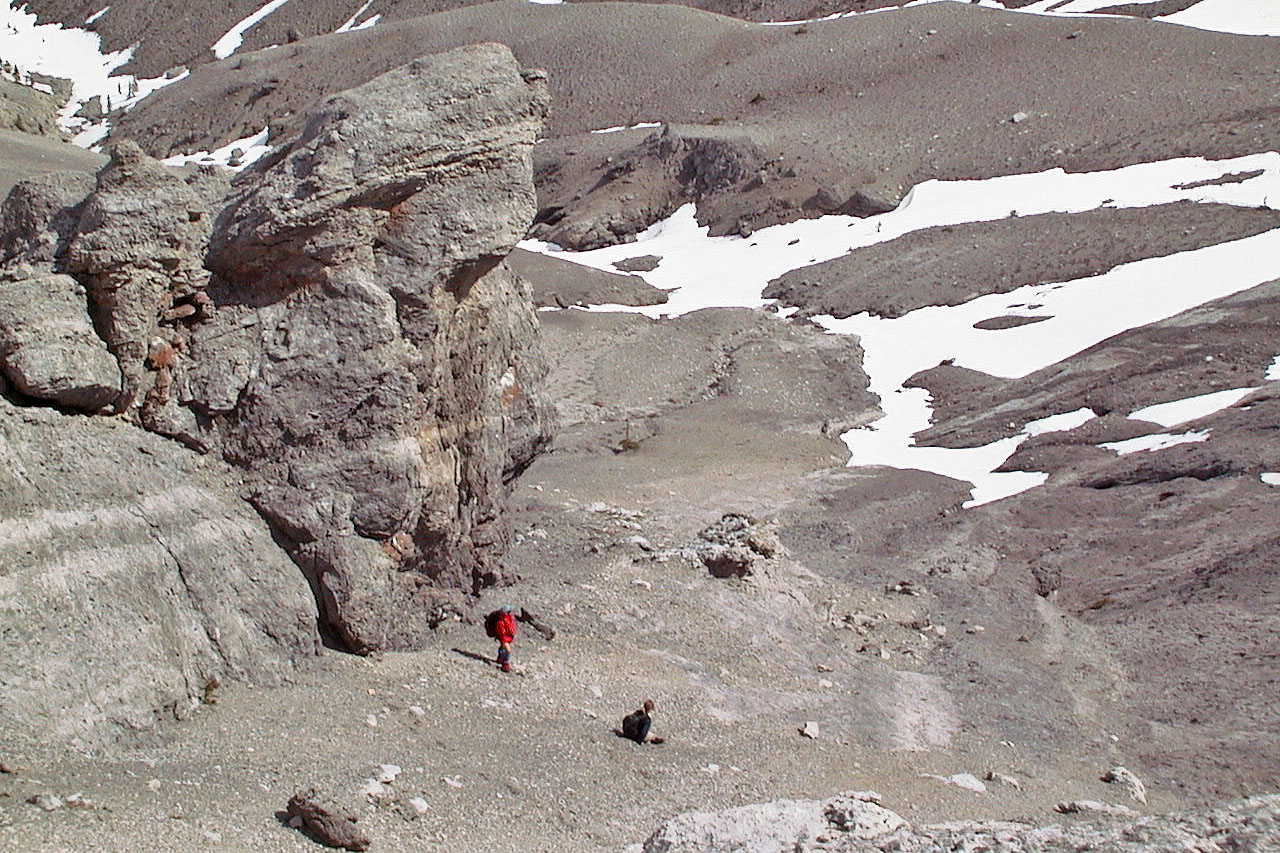 More unusual rock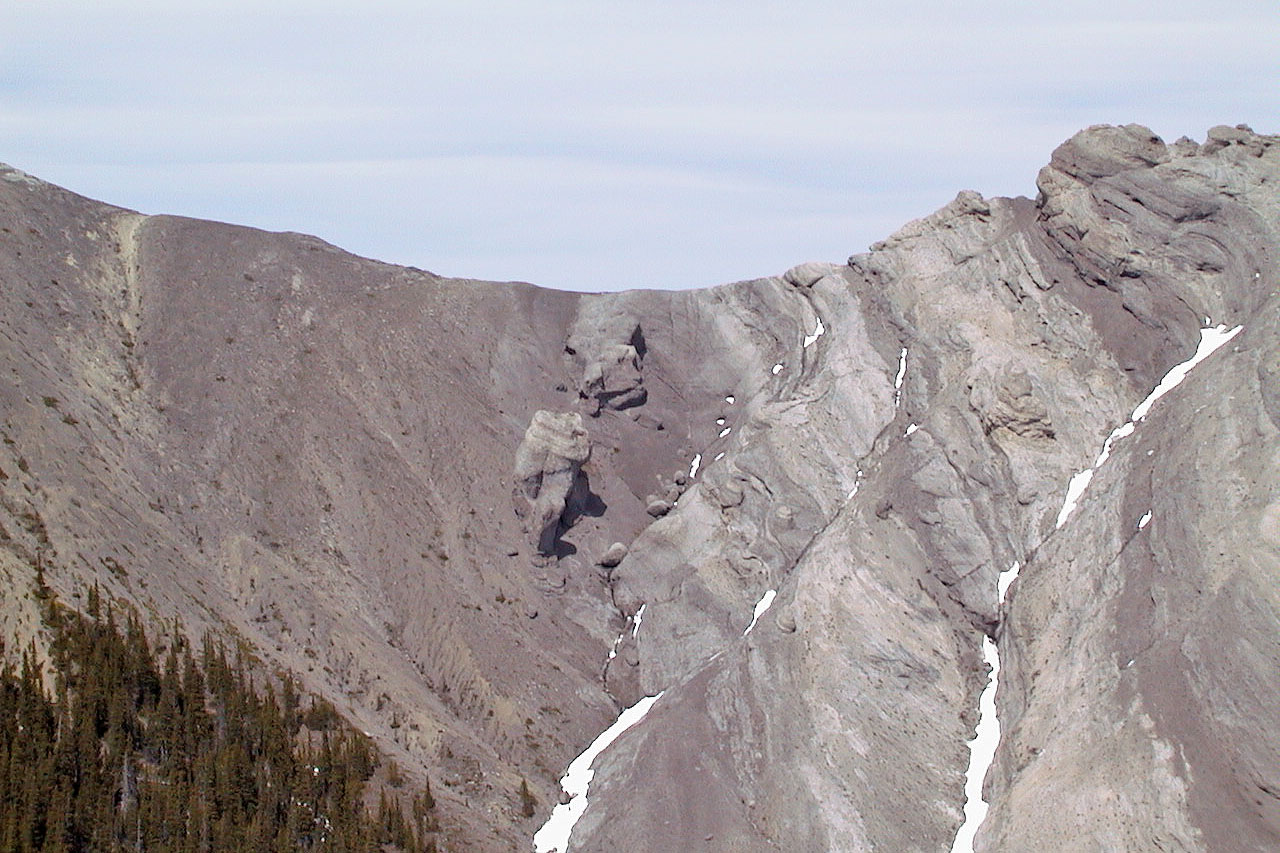 View from across the valley of the rocks we had visited earlier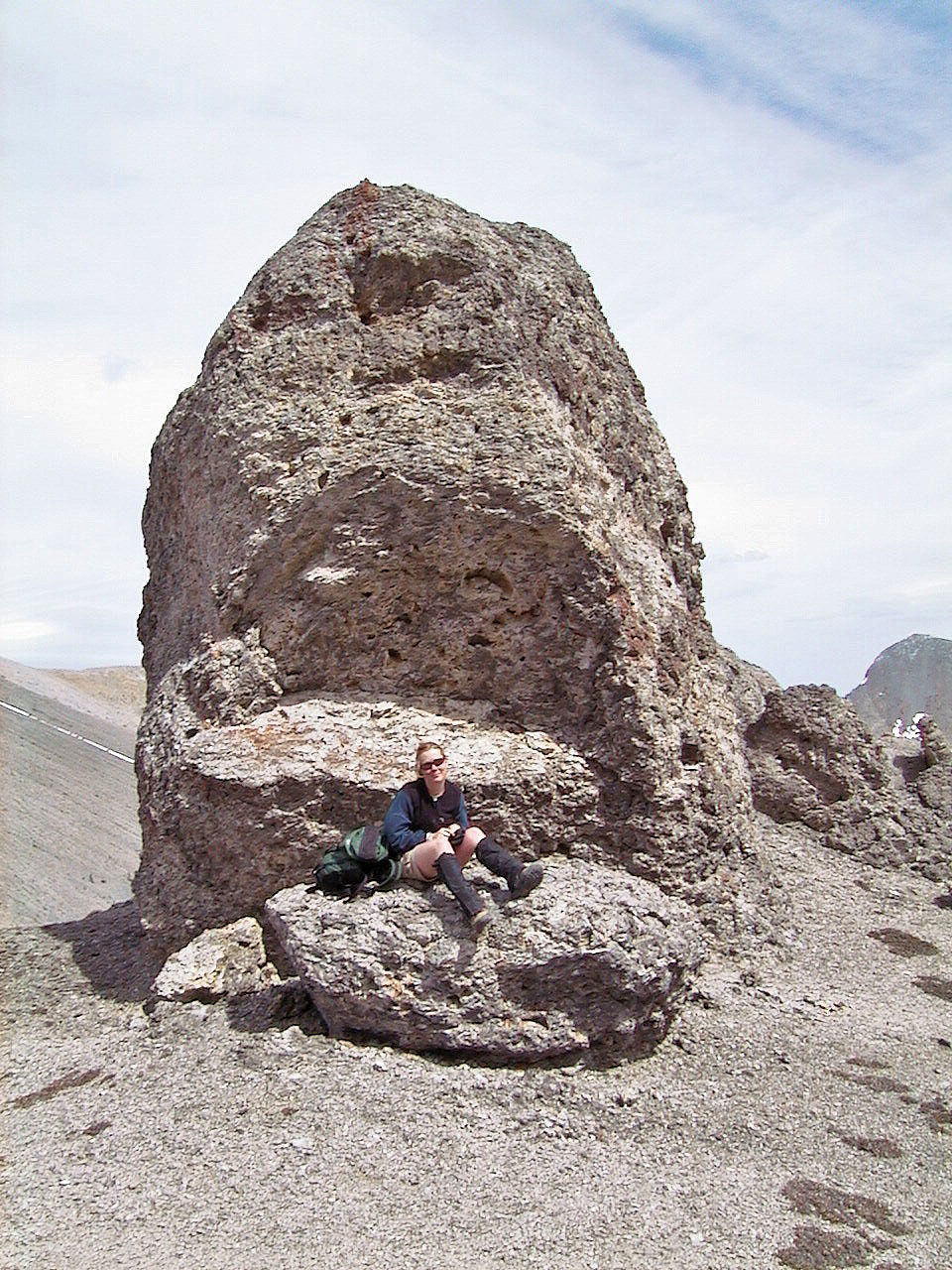 Shark-like rock appears to be attacking Marina!