bobspirko.ca | Home | Canada Trips | US Trips | Hiking | Snowshoeing | MAP | About

Plateau Mountain North End
Kananaskis, Alberta
November 18, 2006
There seems to be no quick or easy way to get to the north end of Plateau Mountain. Rather than follow Salter Creek, Dinah and I decided to reach it by following the northwest ridge. (We didn't attempt the North or South Summits which are better reached from Hwy. 940 when it's open for the season.)
At the start, we learned that the campground/trailhead was gated so we had to walk up the road for nearly a kilometre. We hiked up Salter Creek a short way before ascending the ridge.
Other than a couple of tiny breaks in the trees, we bushwhacked for two hours without views. Once we reached the open slopes of the north end, we finally got to look around. To the west we could see the snow-covered High Rock Range while Plateau Mountain unfolded to the south.
We explored the top for a ways. We dropped down at one point to look for a cave (not the ice cave), but it proved too difficult without knowing where exactly it was, and we were short on daylight. Returning on a slightly different route, however, we were able to spot it. Next time we'll know how to get to it!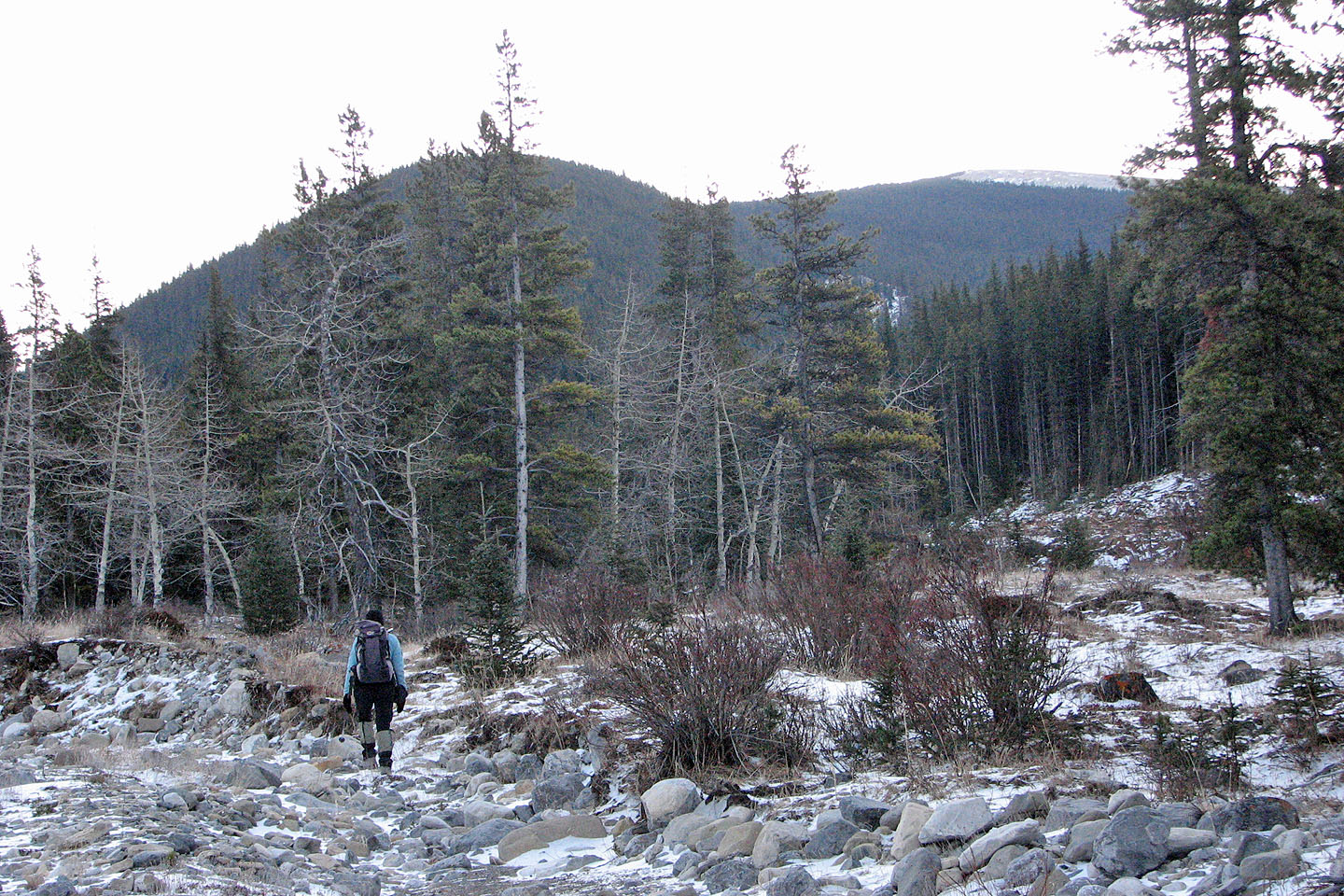 We made our way up Salter Creek to the ridge ahead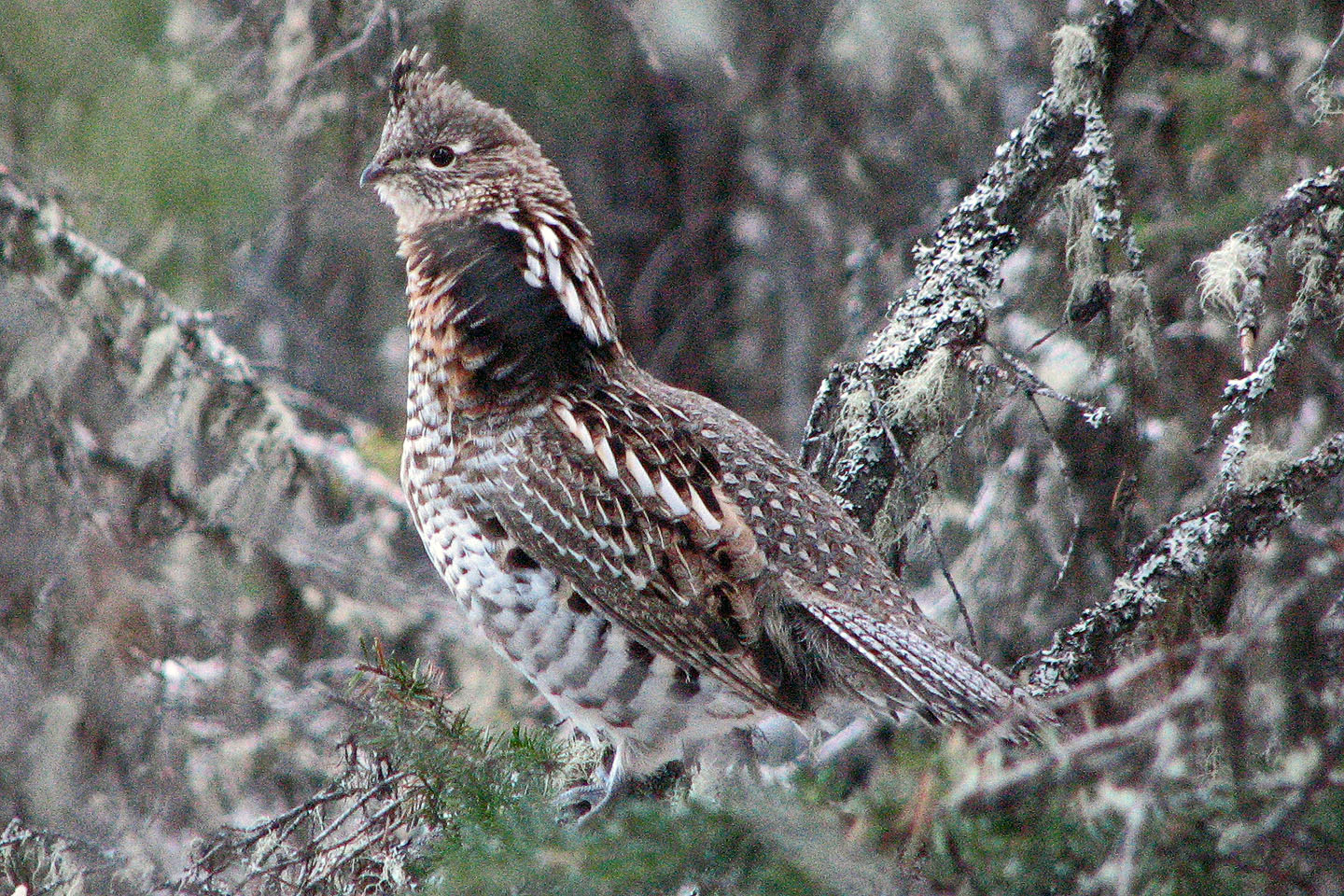 Ruffed grouse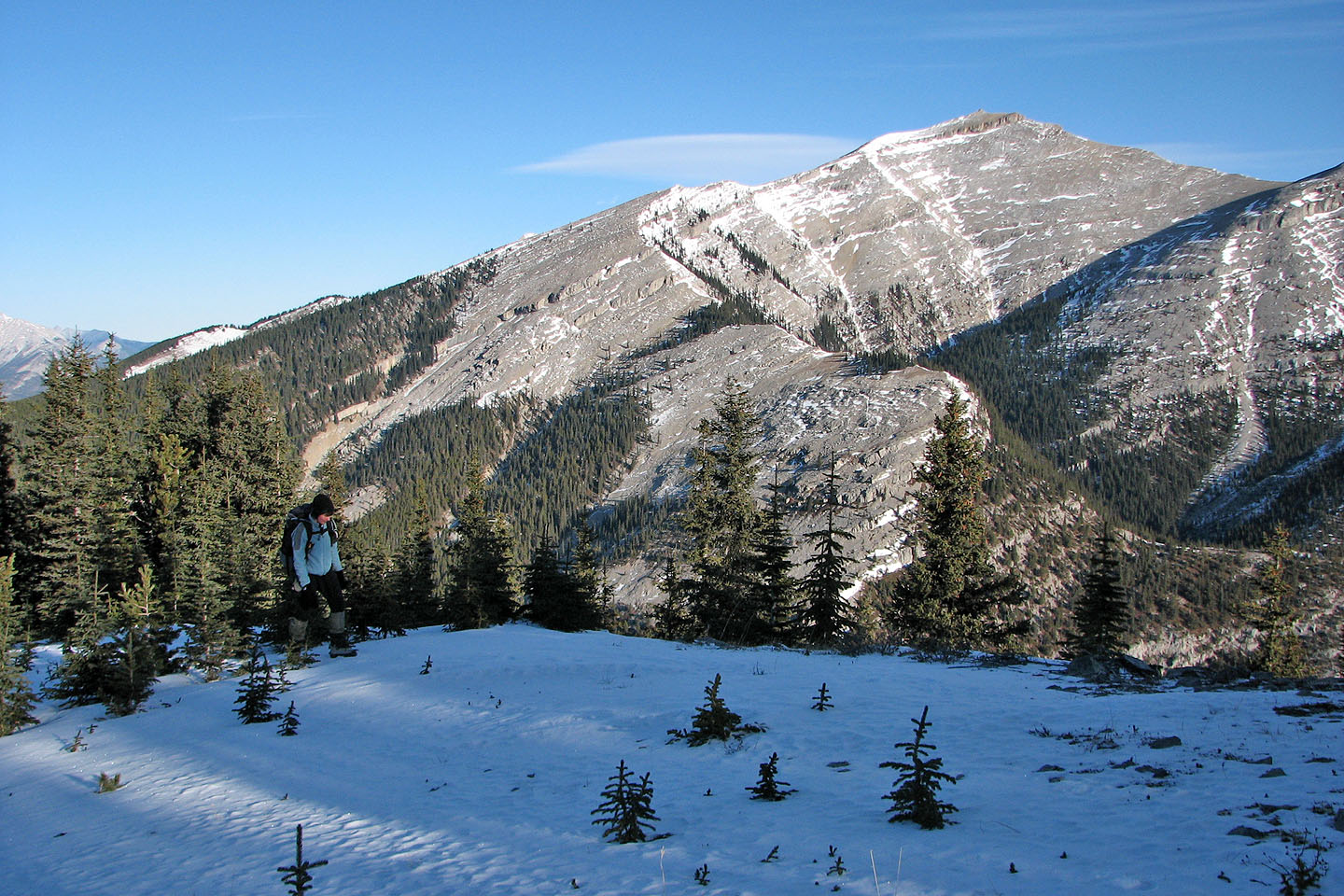 Mount Burke (mouse over for a close-up)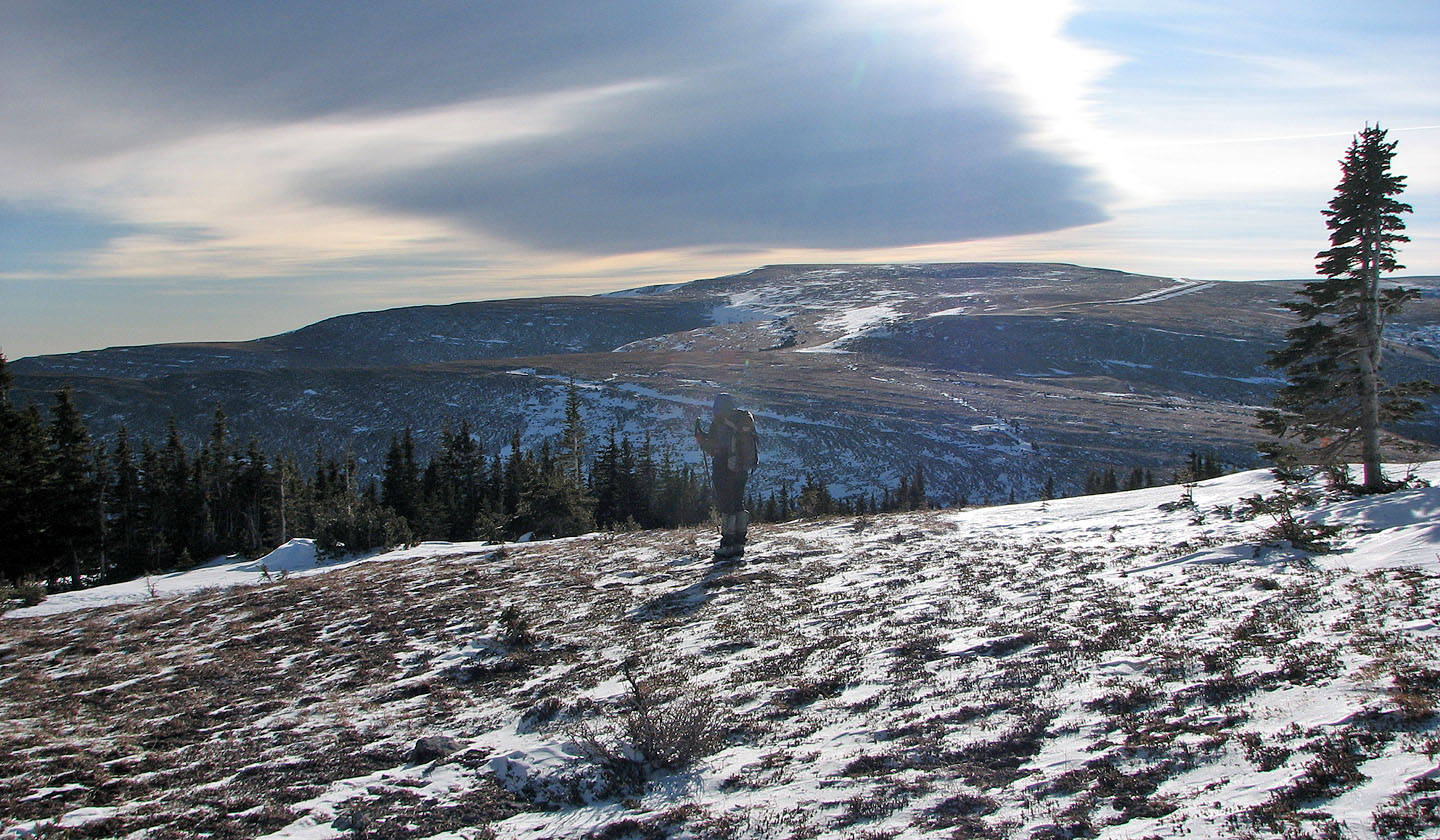 Reaching the north end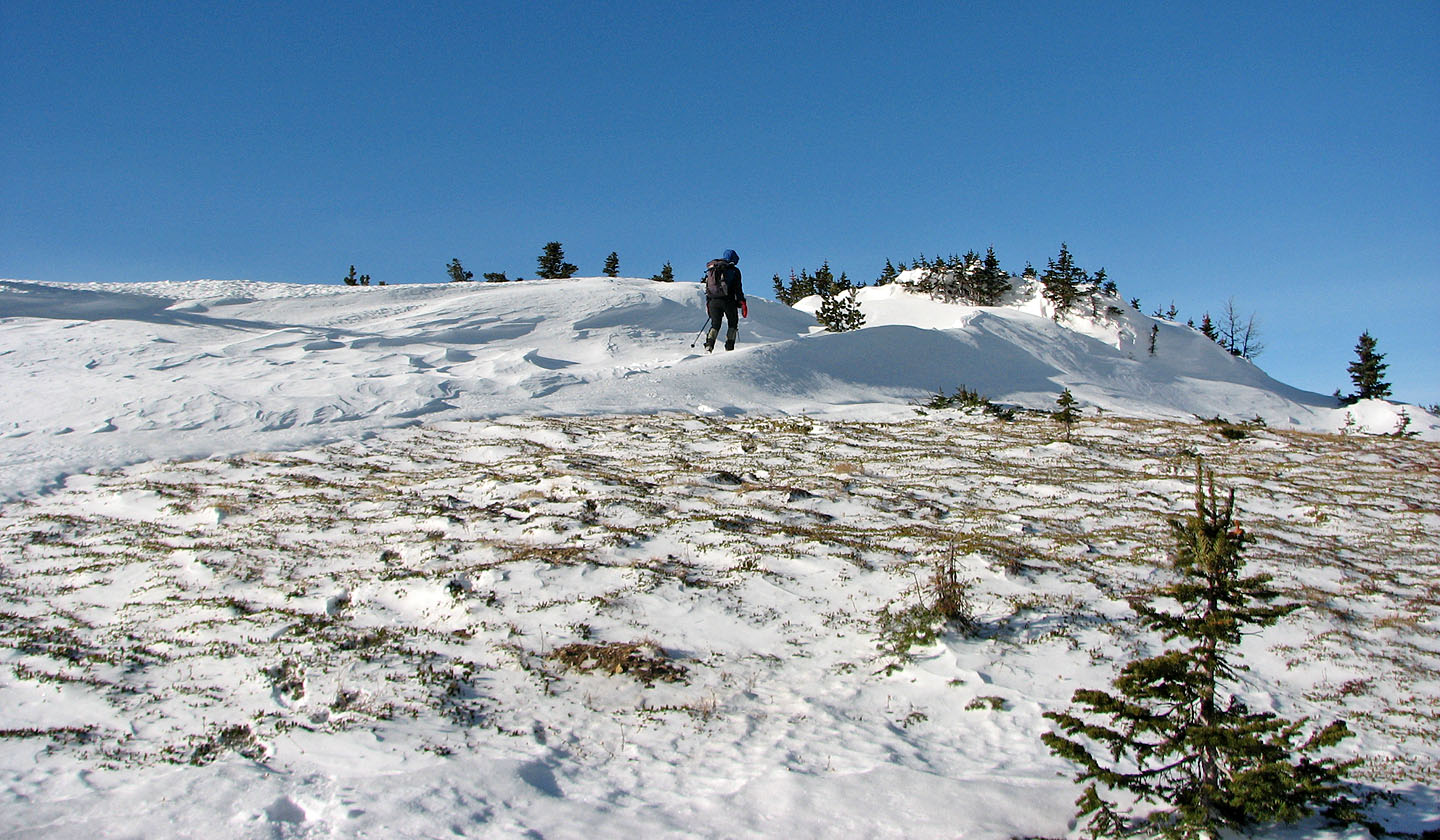 Snow drifts on the east slopes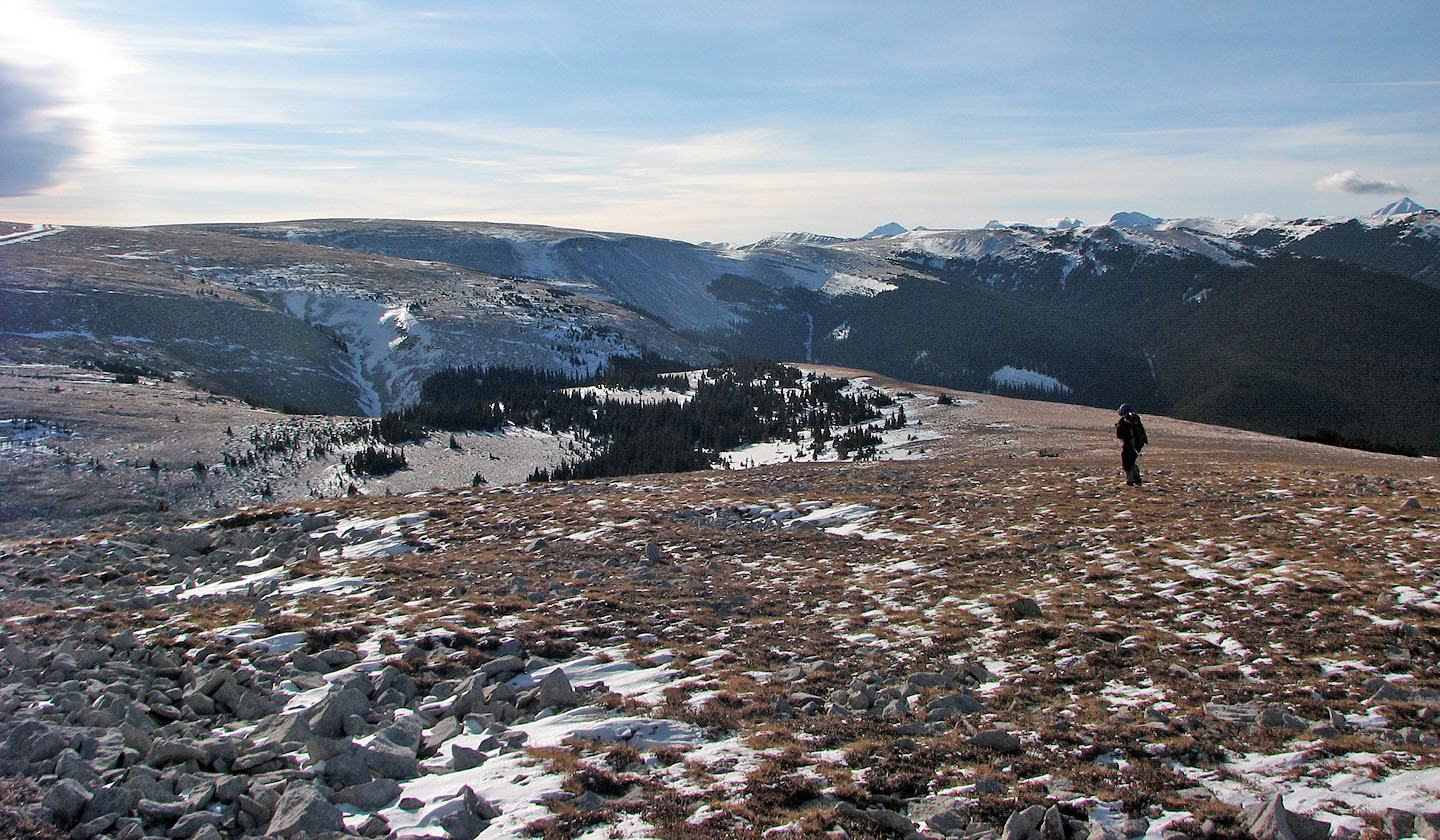 Continuing along the huge plateau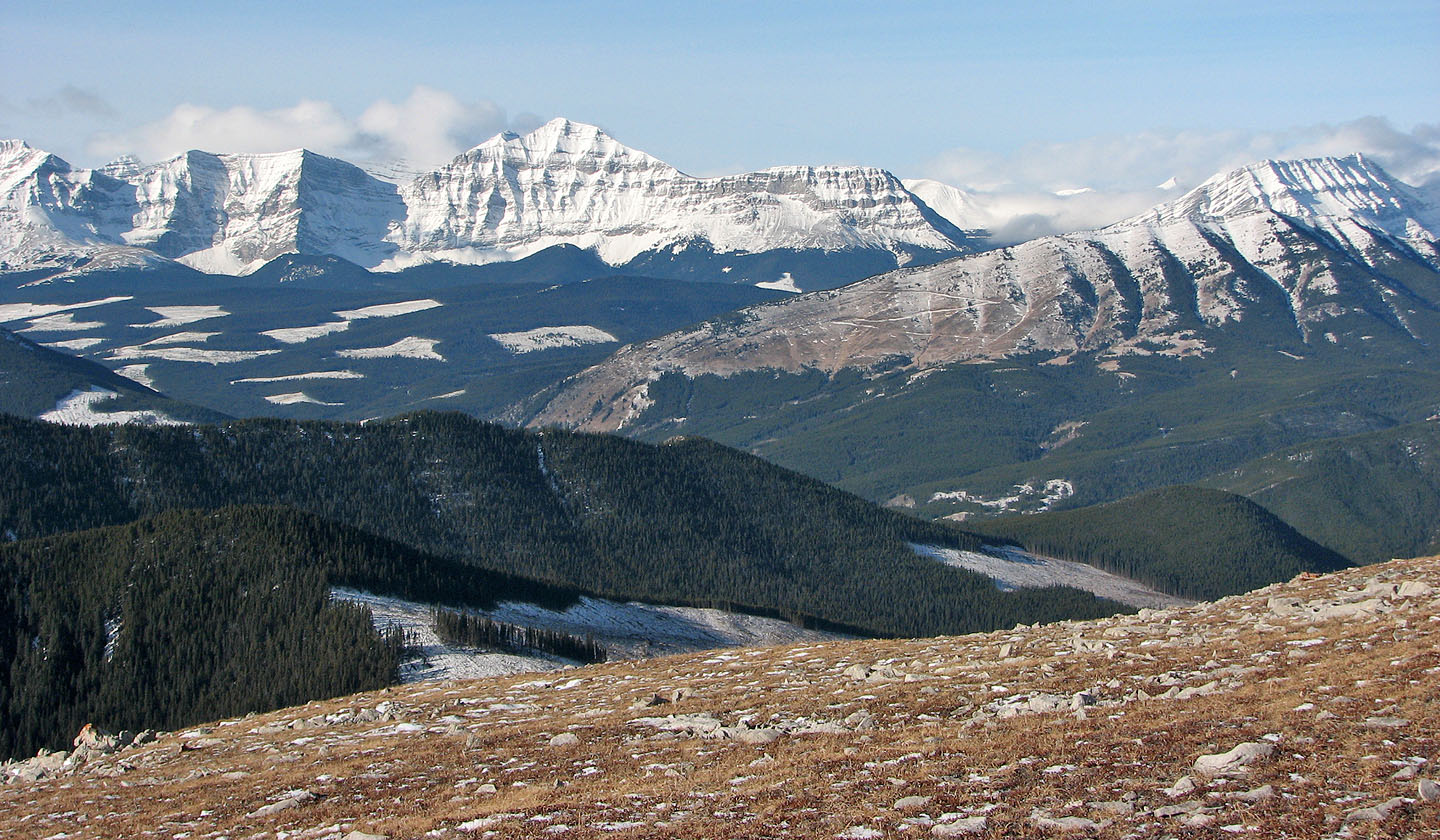 Baril Peak, Raspberry Ridge (foreground) and Mount Armstrong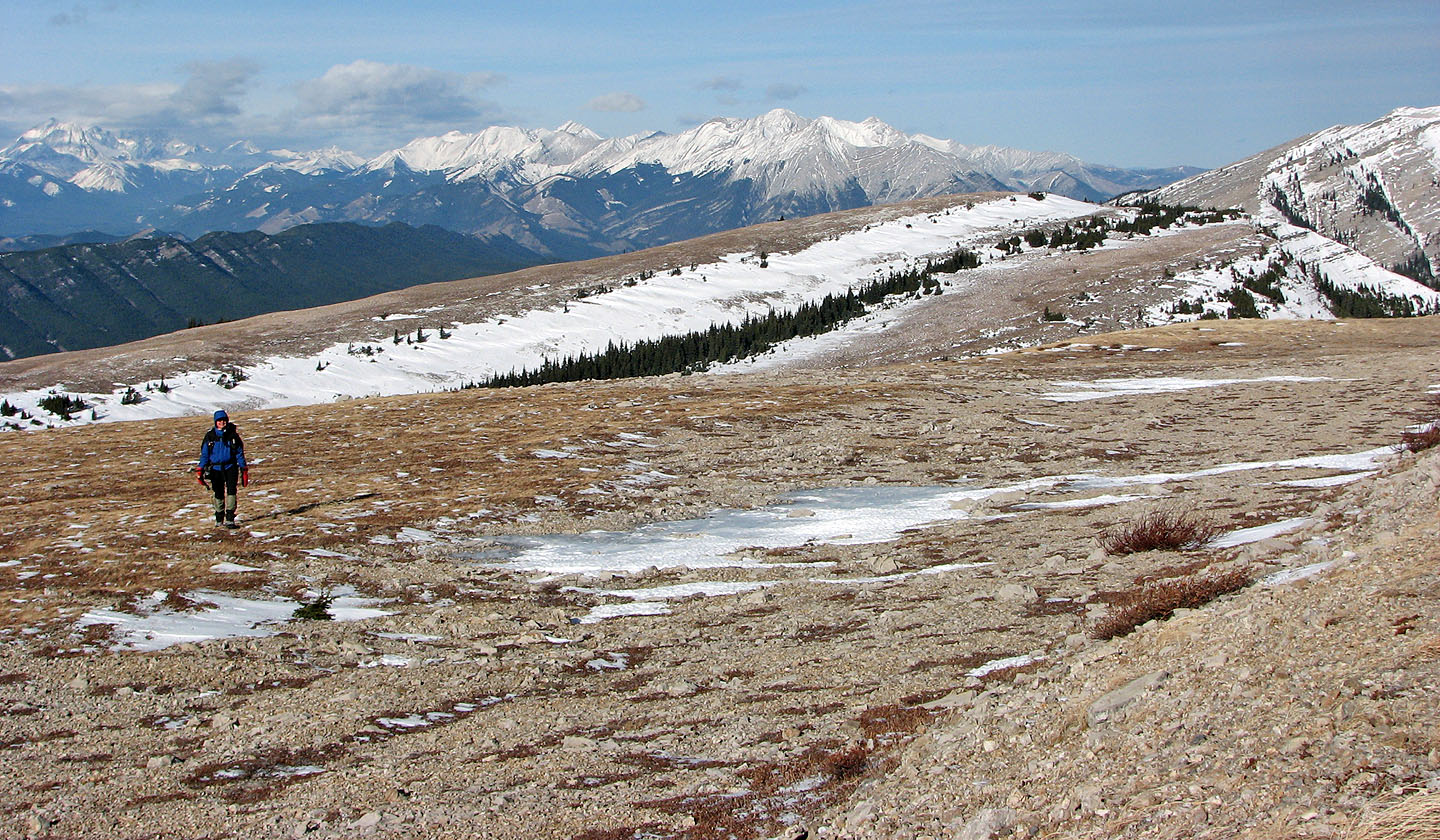 Looking back at the north end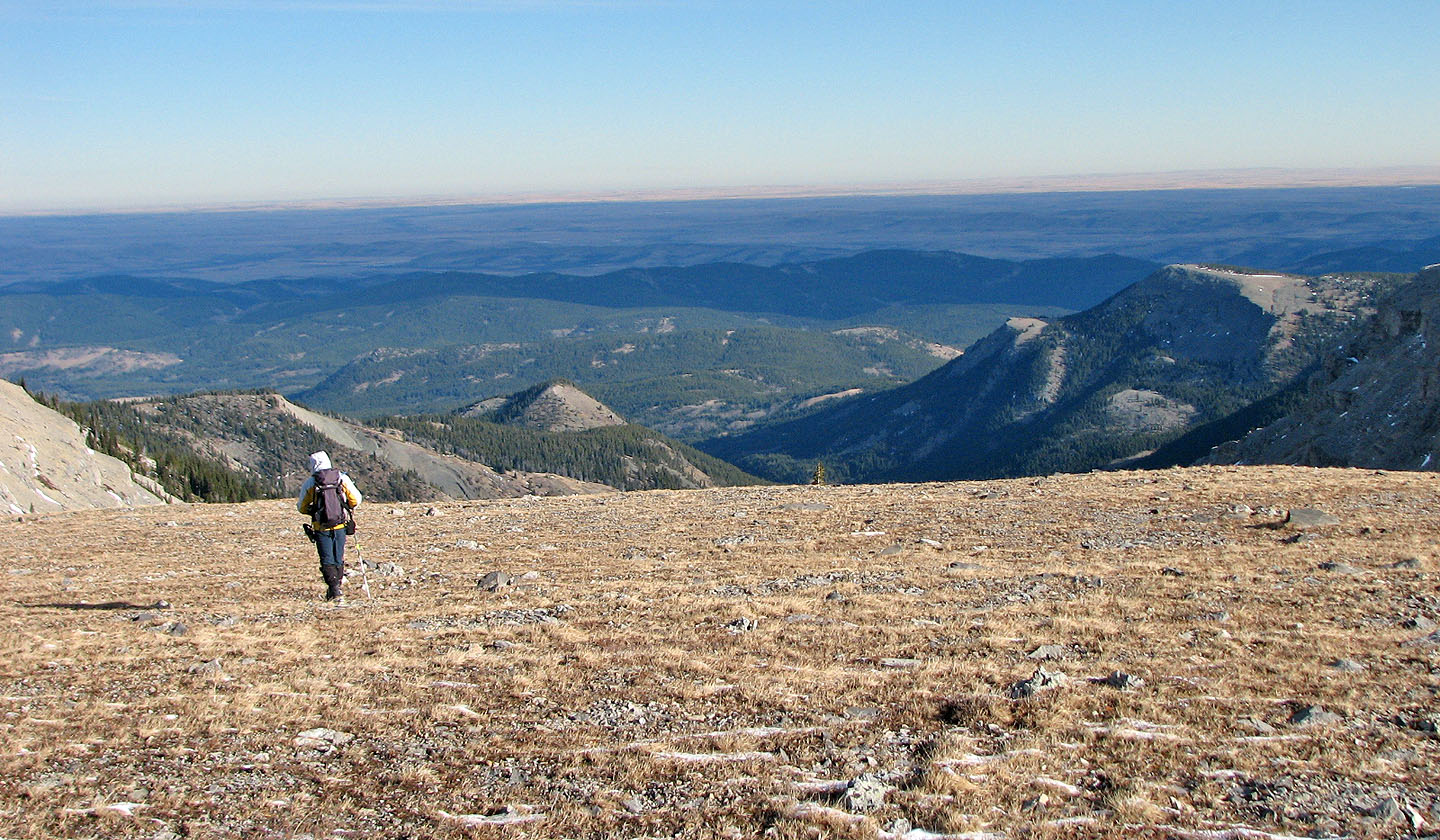 View of the plains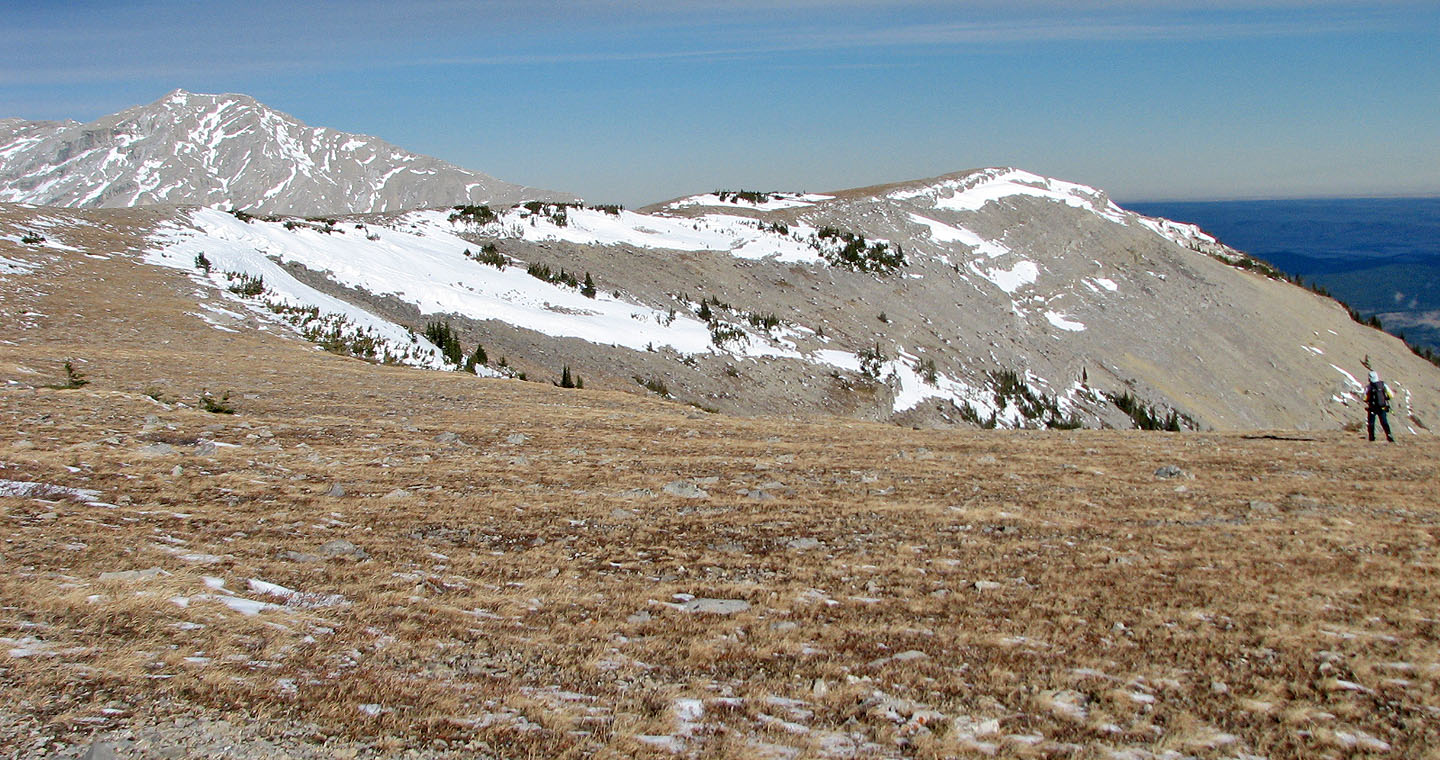 We hiked to the end of the ridge ahead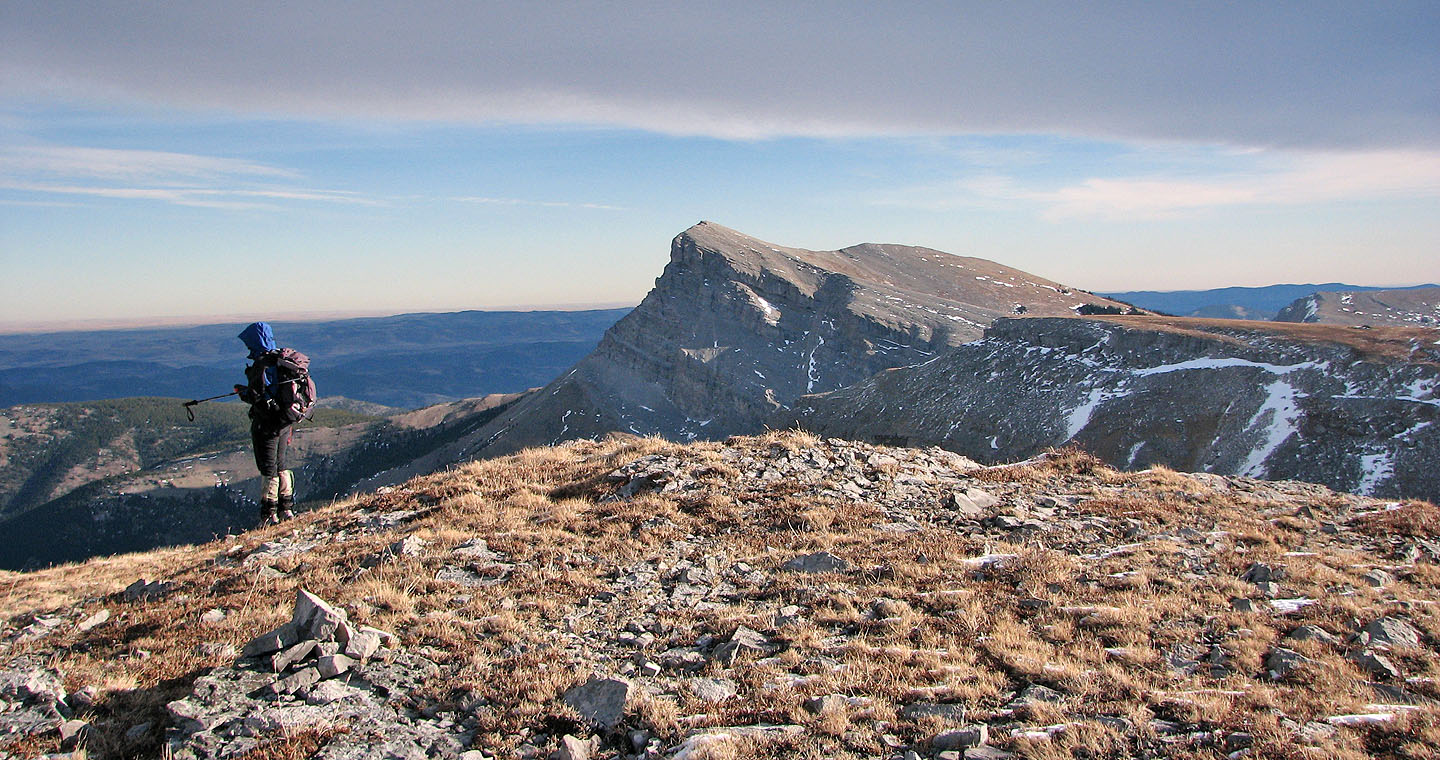 End of the ridge with Sentinel Peak in the background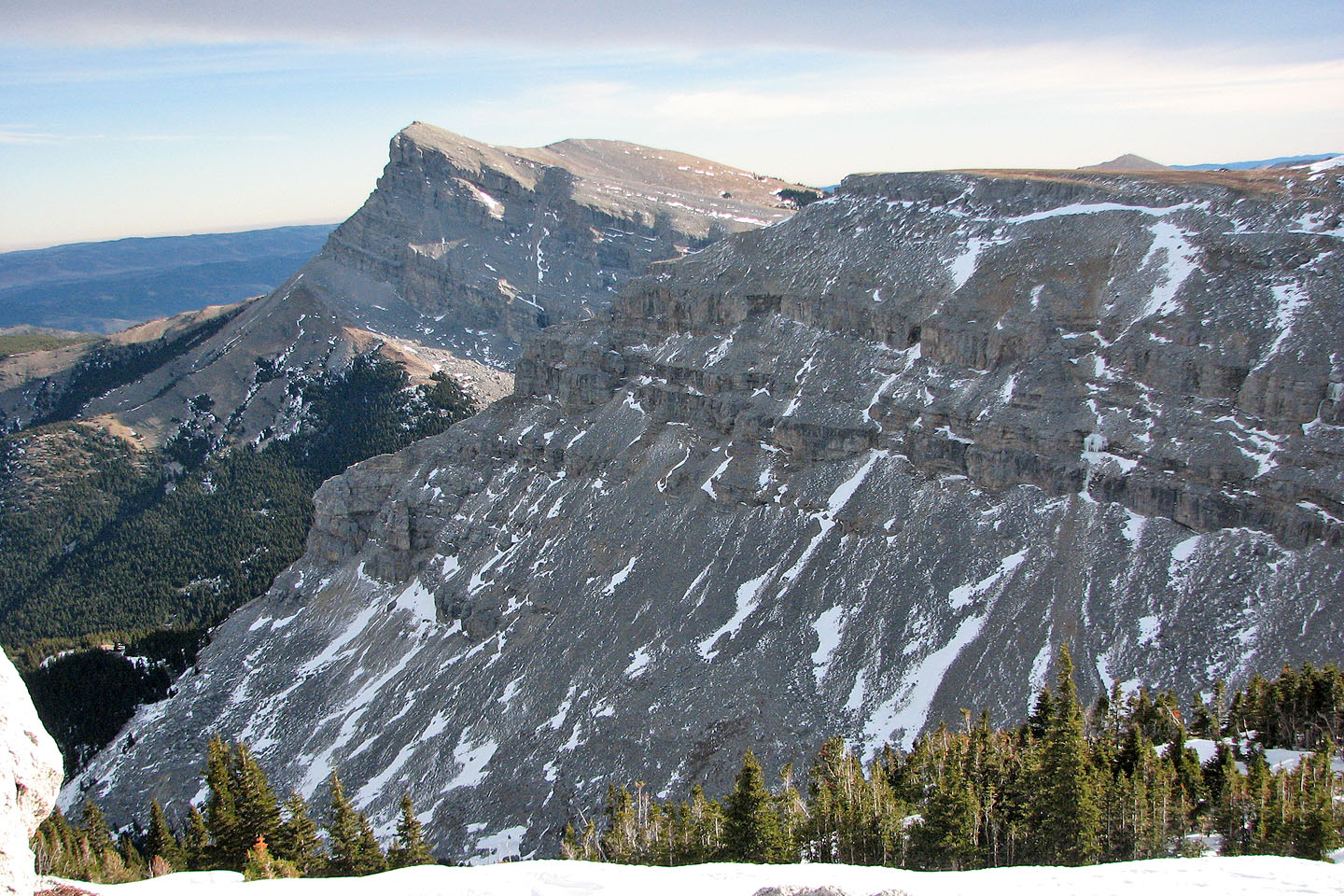 Another view of Sentinel Peak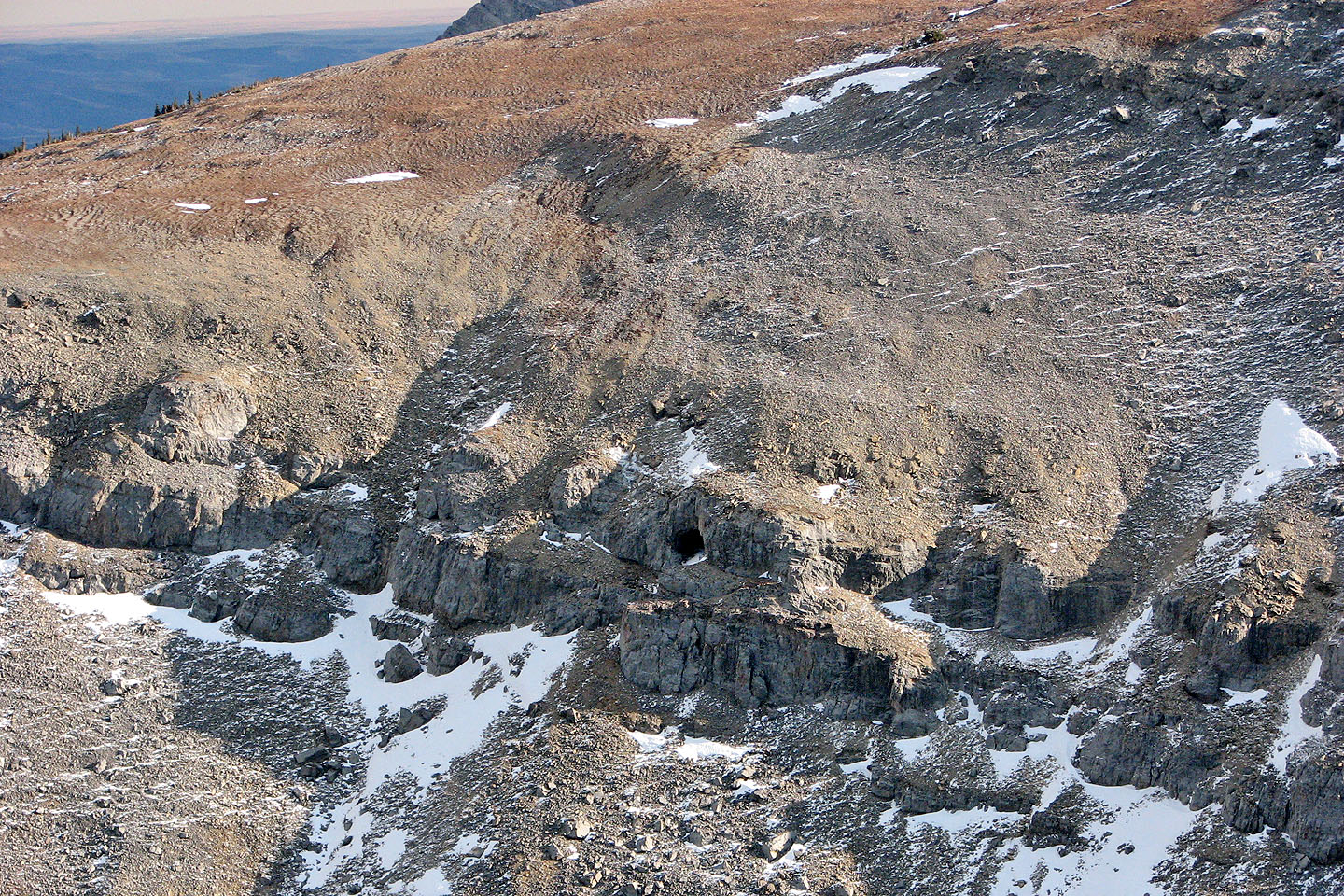 The cave. Mouse over for a close-up.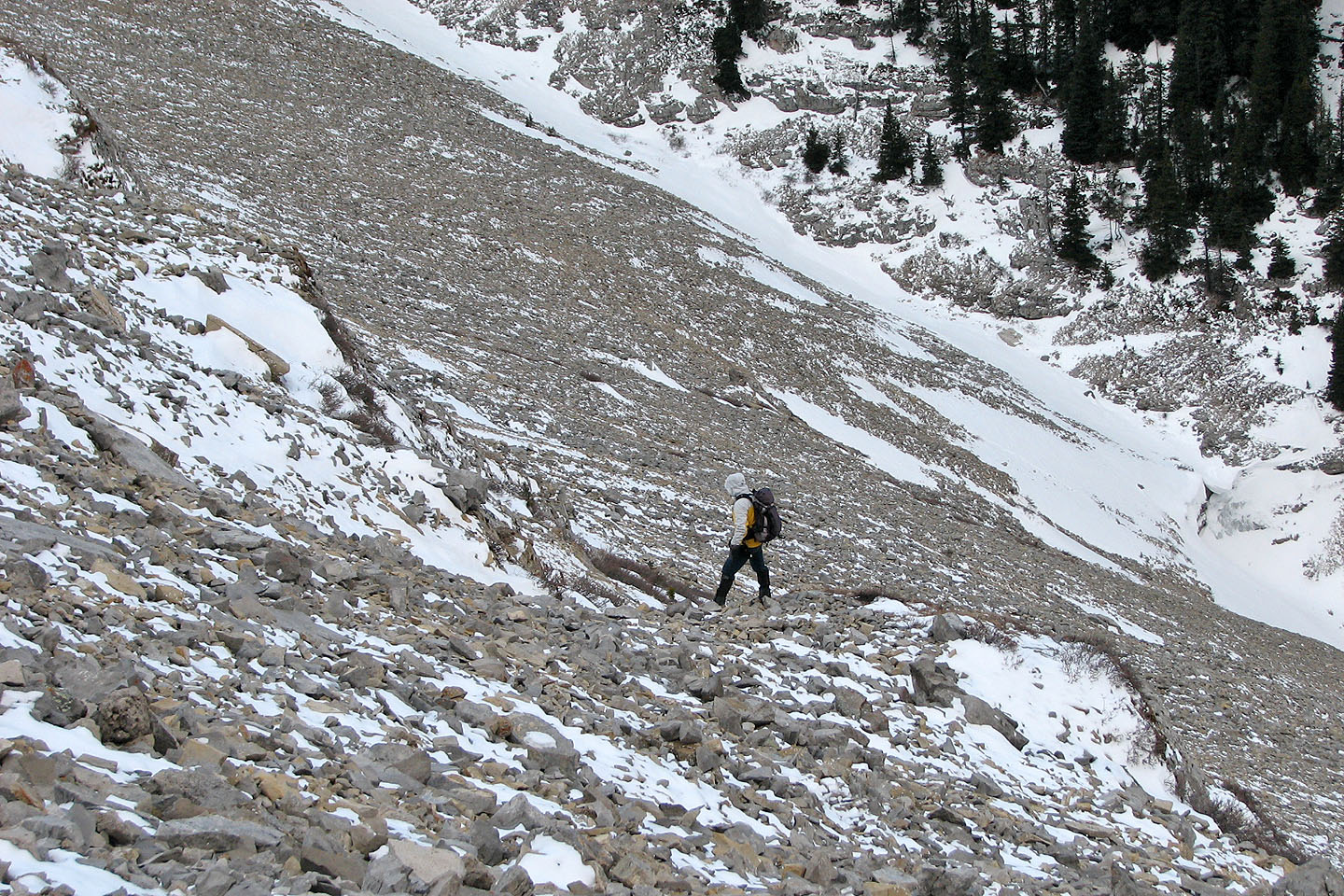 We dropped down the slope and looked for the cave but didn't find it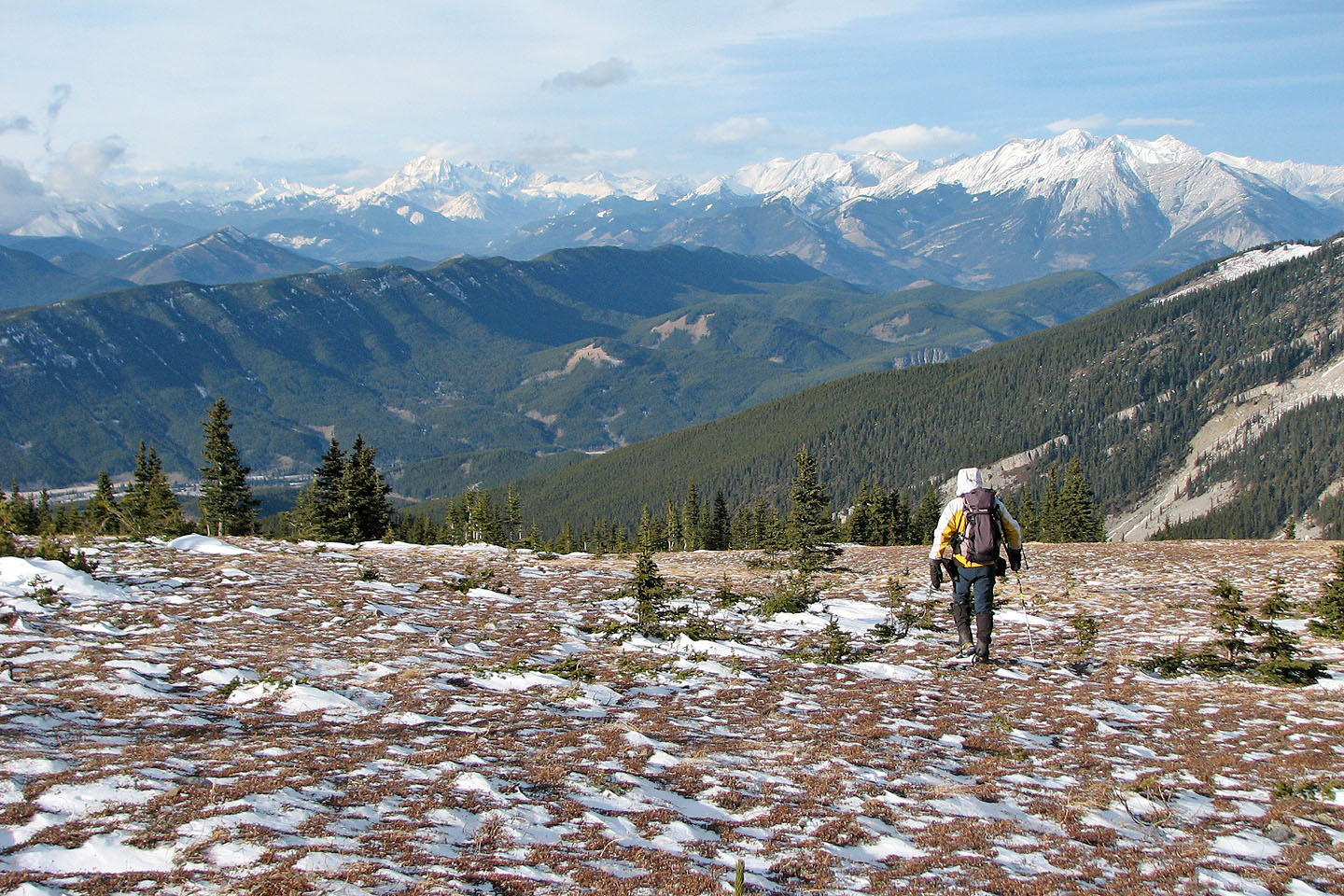 Heading back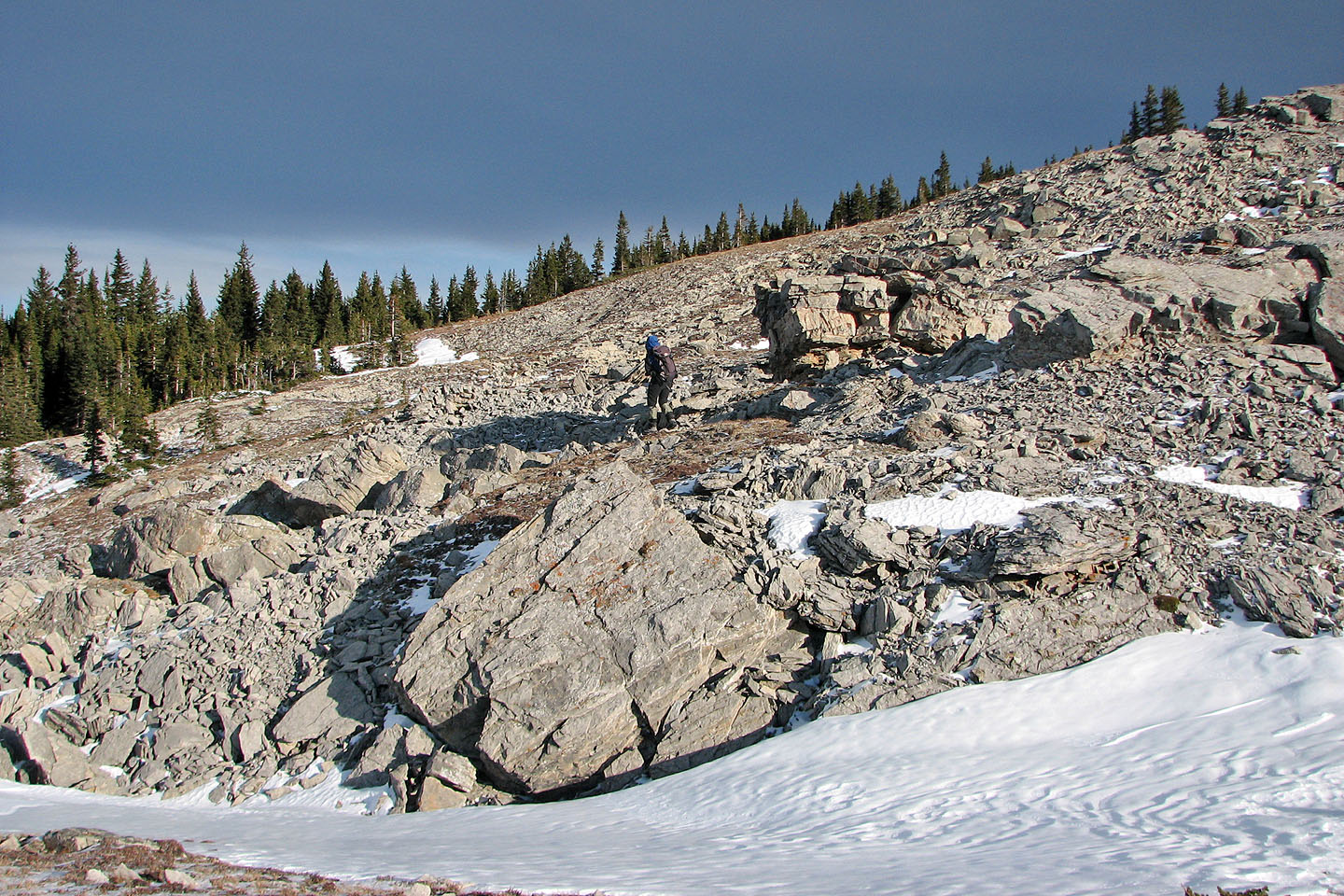 Coming back through a fractured landscape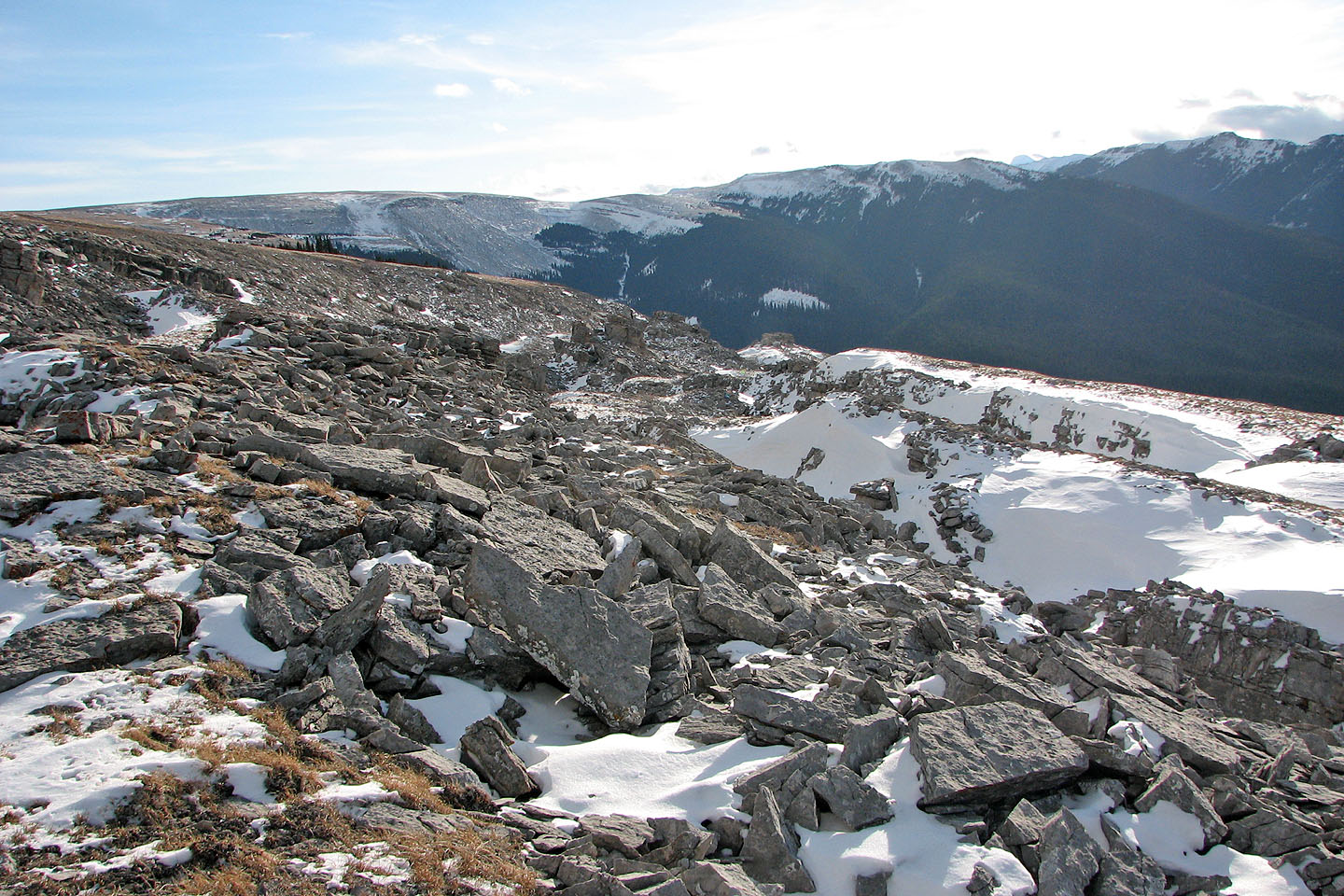 More fractured rocks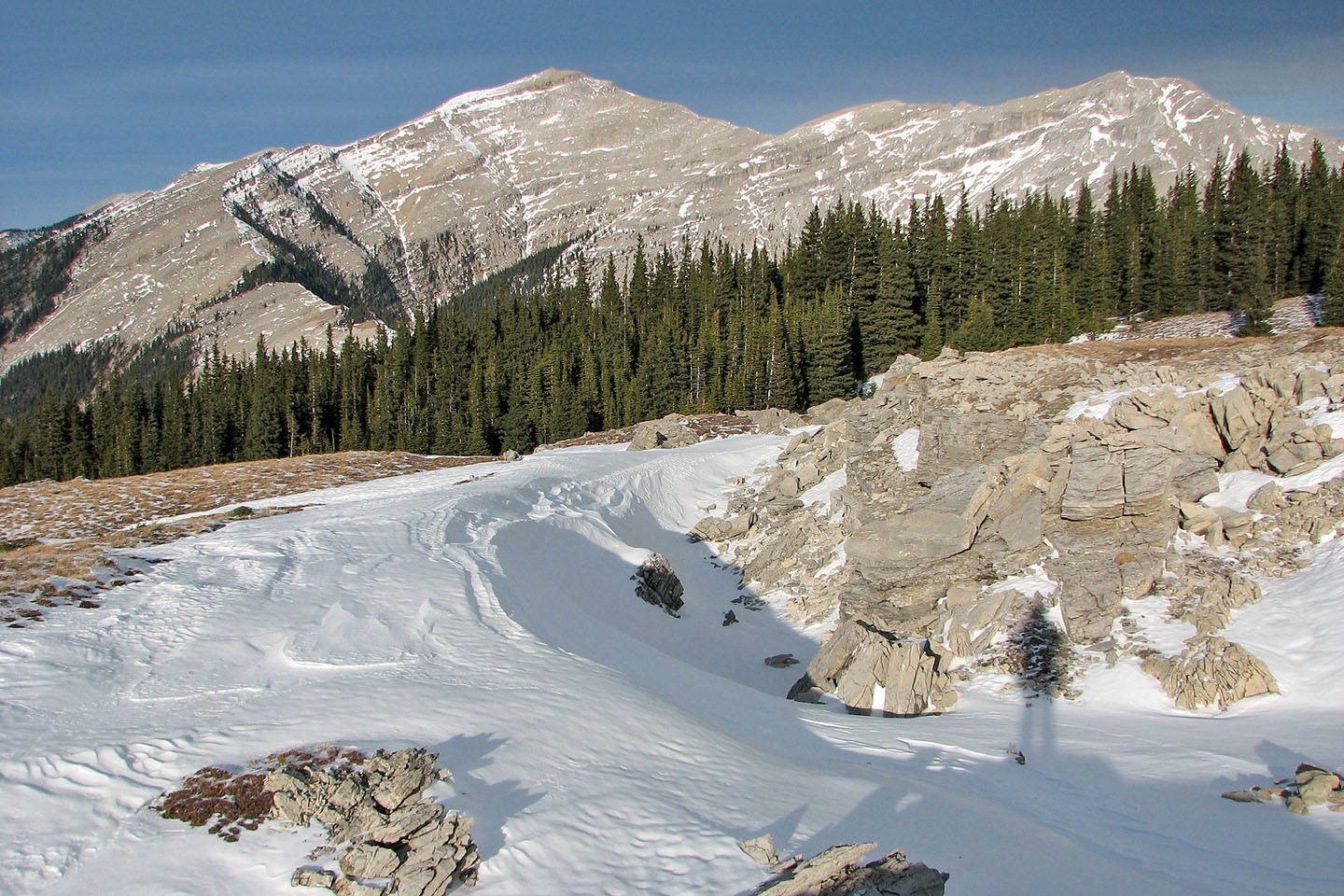 Mount Burke again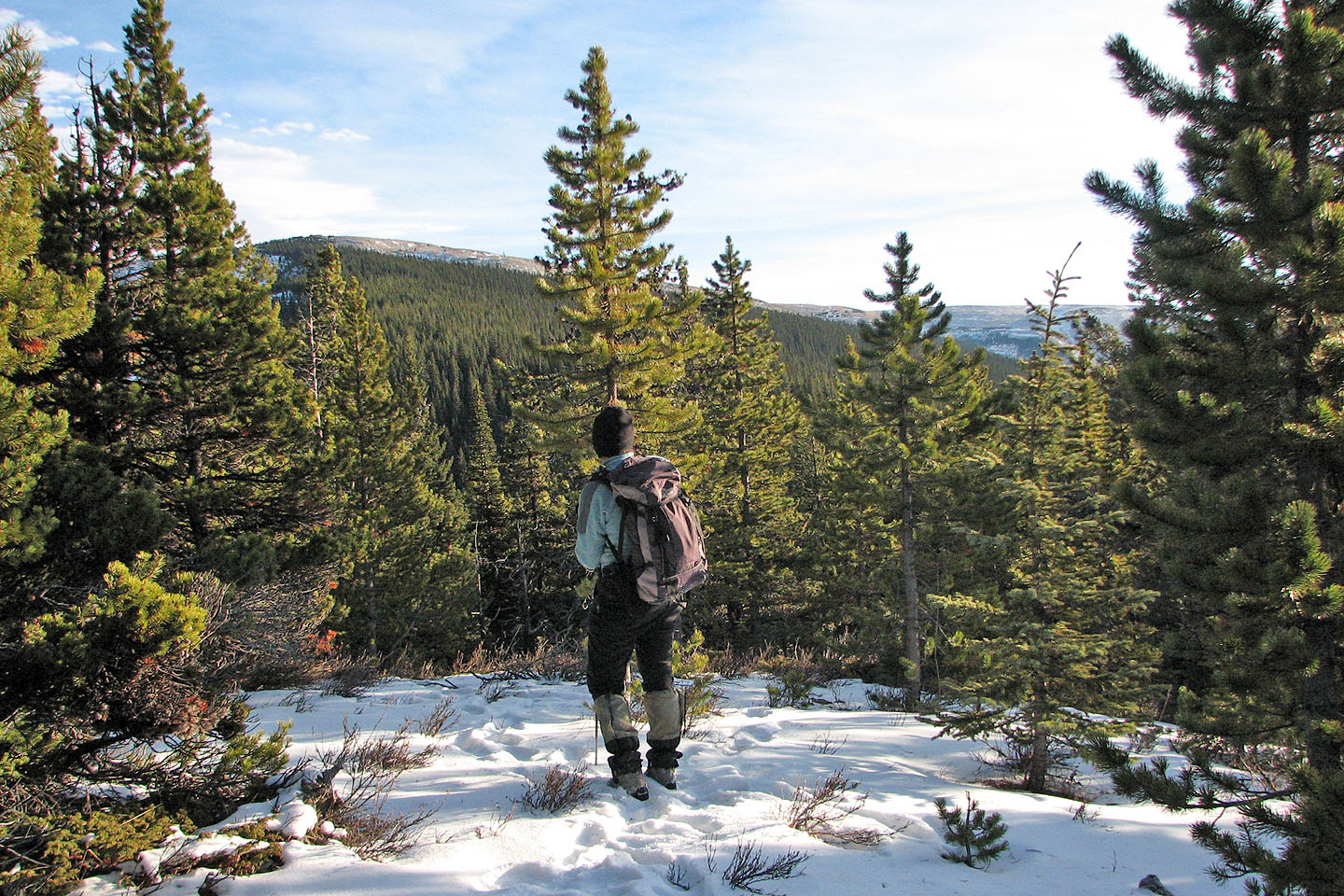 Looking back at Plateau Mountain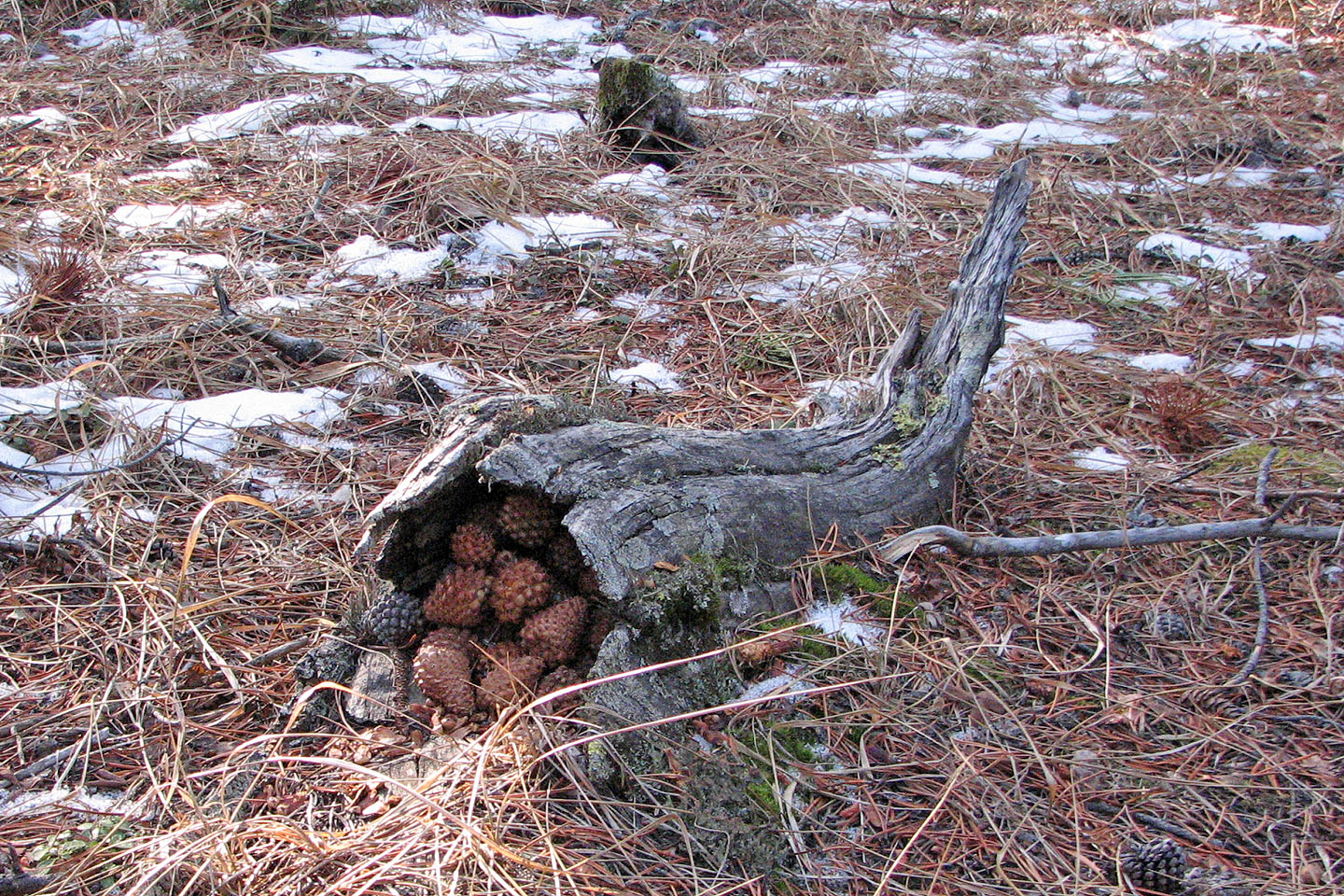 A squirrel's cornucopia of pine cones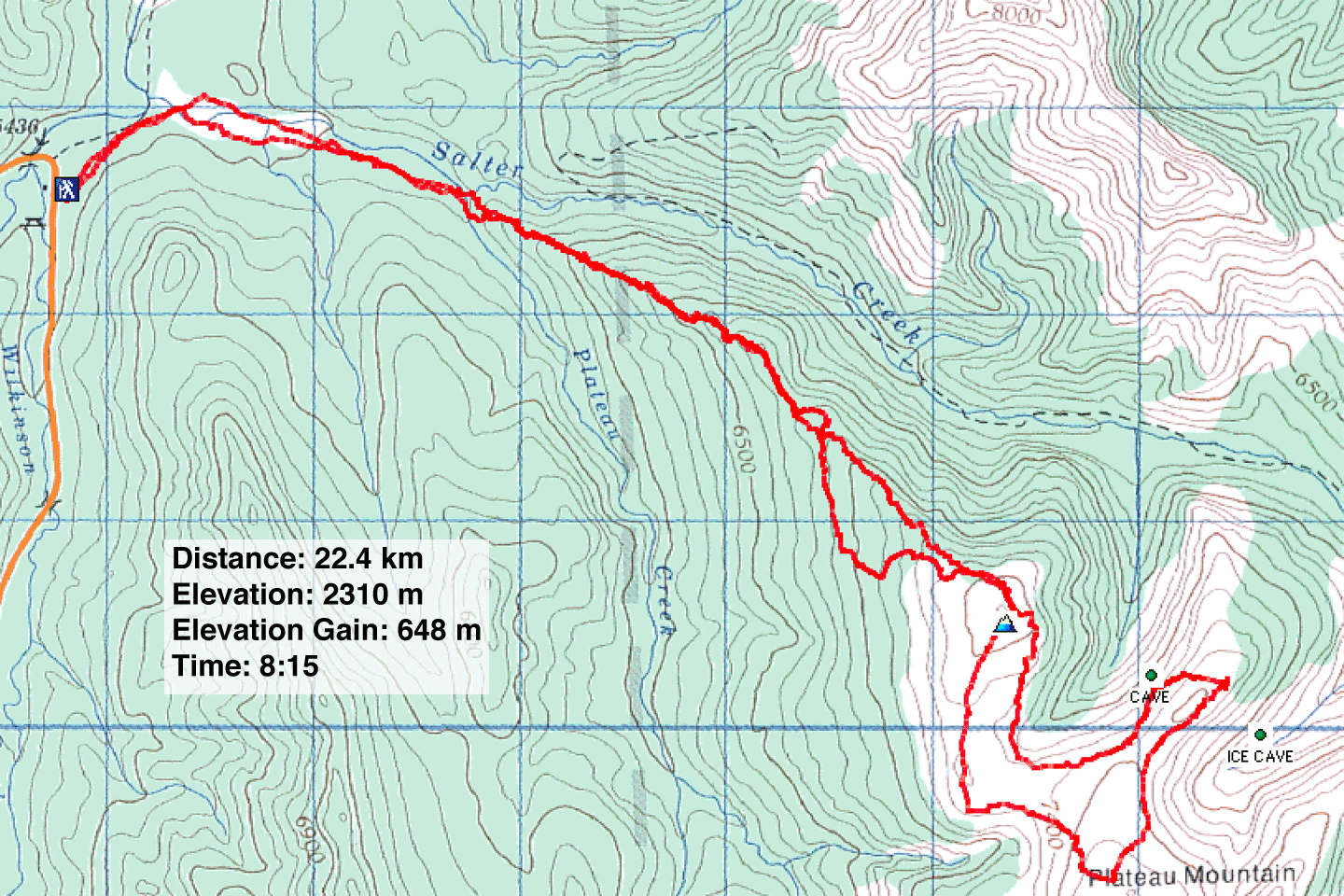 82 J/7 Mount Head