bobspirko.ca | Home | Canada Trips | US Trips | Hiking | Snowshoeing | MAP | About

Midnight Peak
Hiking Route (See West Ridge trip for scrambling route)
Kananaskis, Alberta
July 21, 2020
Distance: 11.2 km
Cumulative Elevation Gain: 957 m
The last time Dinah and I climbed Midnight Peak was 16 years ago, so we thought it would be interesting to redo. Unlike our last ascent when we hiked offtrail along the west ridge, we followed a trail up the north ridge. Facing a hot day, we hoped to finish before it reached 28°
The straightforward route begins at Baldy Pass trailhead. From there, we crossed the highway and started up the broad trail. When we reached a junction a short time later, we kept left for the pass. The trail makes little effort to gain elevation until it leaves the gravel creekbed. Then it rises to Baldy Pass. A huge cairn suggests reaching this spot is a major achievement, but not really: we were only halfway up Midnight Peak.
We turned right and started up the north ridge. At first the trail was open to the sky, but then it entered the forest. Here the trail often forked. Trails left or right appeared equally worn and soon converged only to split again. However, trails straying right, towards a talus slope, may offer views, but we didn't bother with them. We wanted to go up.
Then we were out of the trees, facing a steep talus slope. Here too, trails riddled the slope, but all conspired to reach the summit. We had forgotten how pleasant it was. The summit, topping nearby Baldy Mountain by 150 m, offers far-reaching views. We soaked in the scenery while we ate lunch, and while a chipmunk raced around us.
We returned to the trailhead without incident, other than finding it hot in the confines of the creekbed. It seems we weren't early enough, or maybe not quick enough; it was already 28° when we got to the car.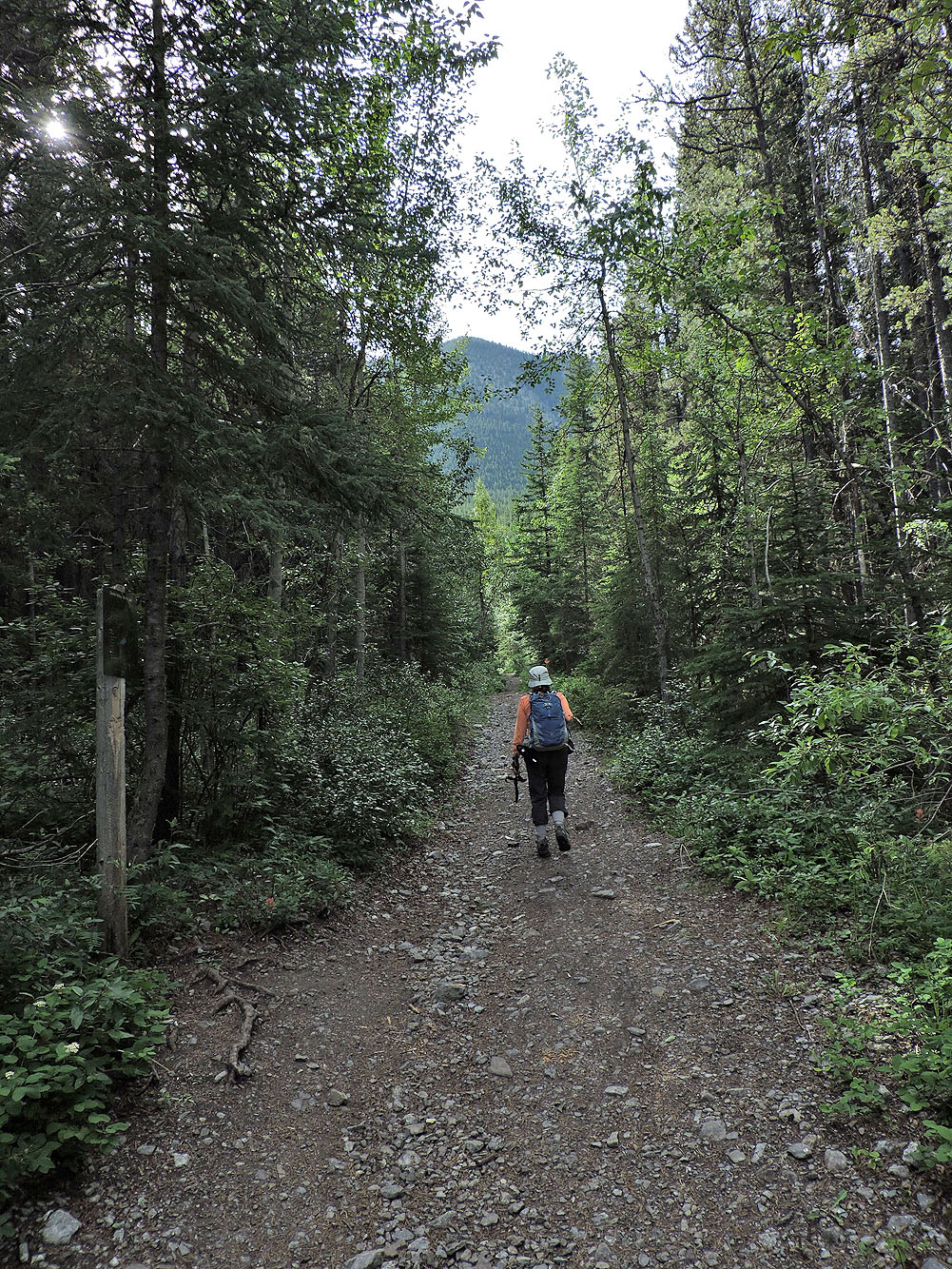 After hiking 800 m, we turned left for Baldy Pass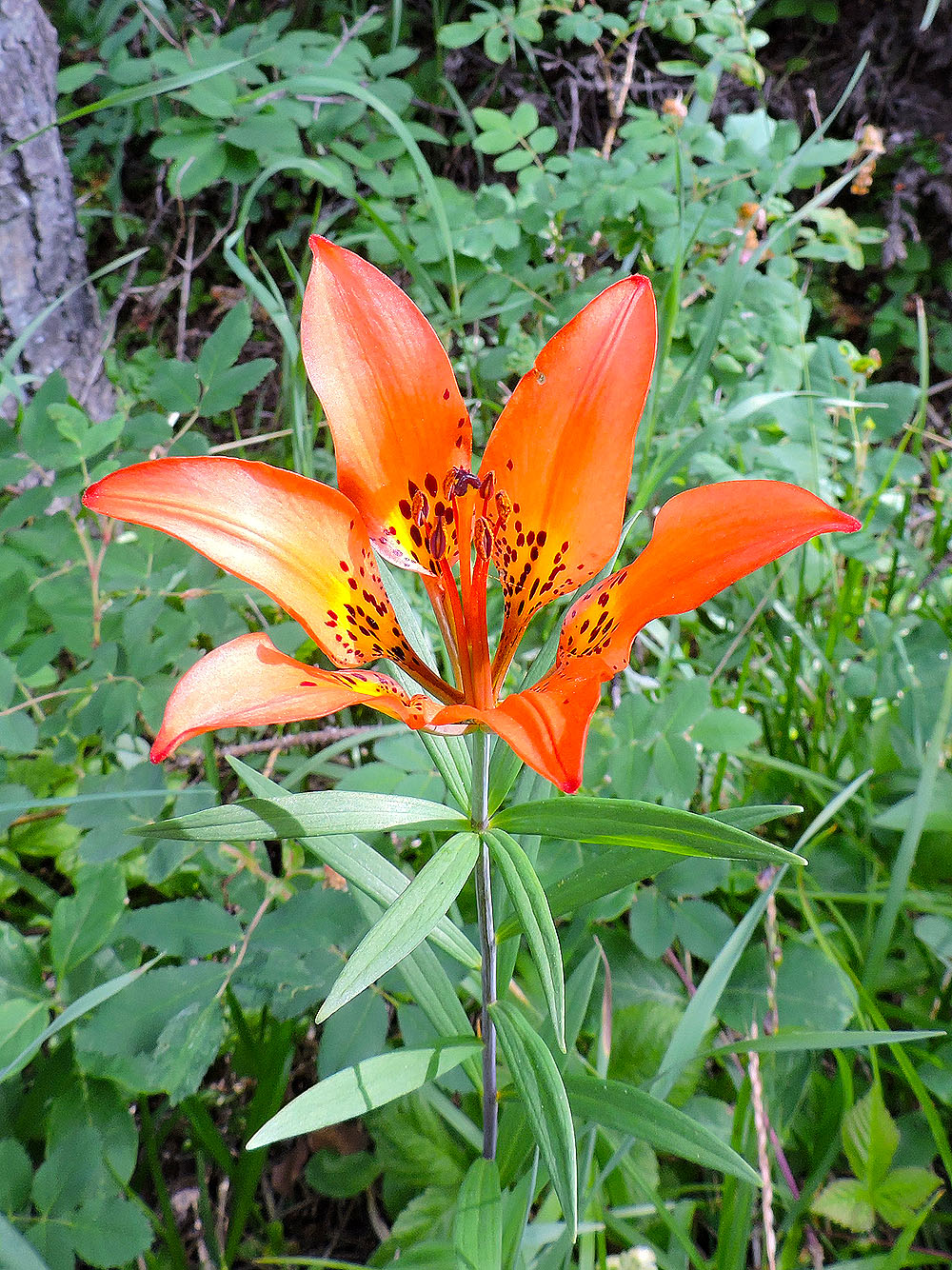 Western wood lilies graced the trail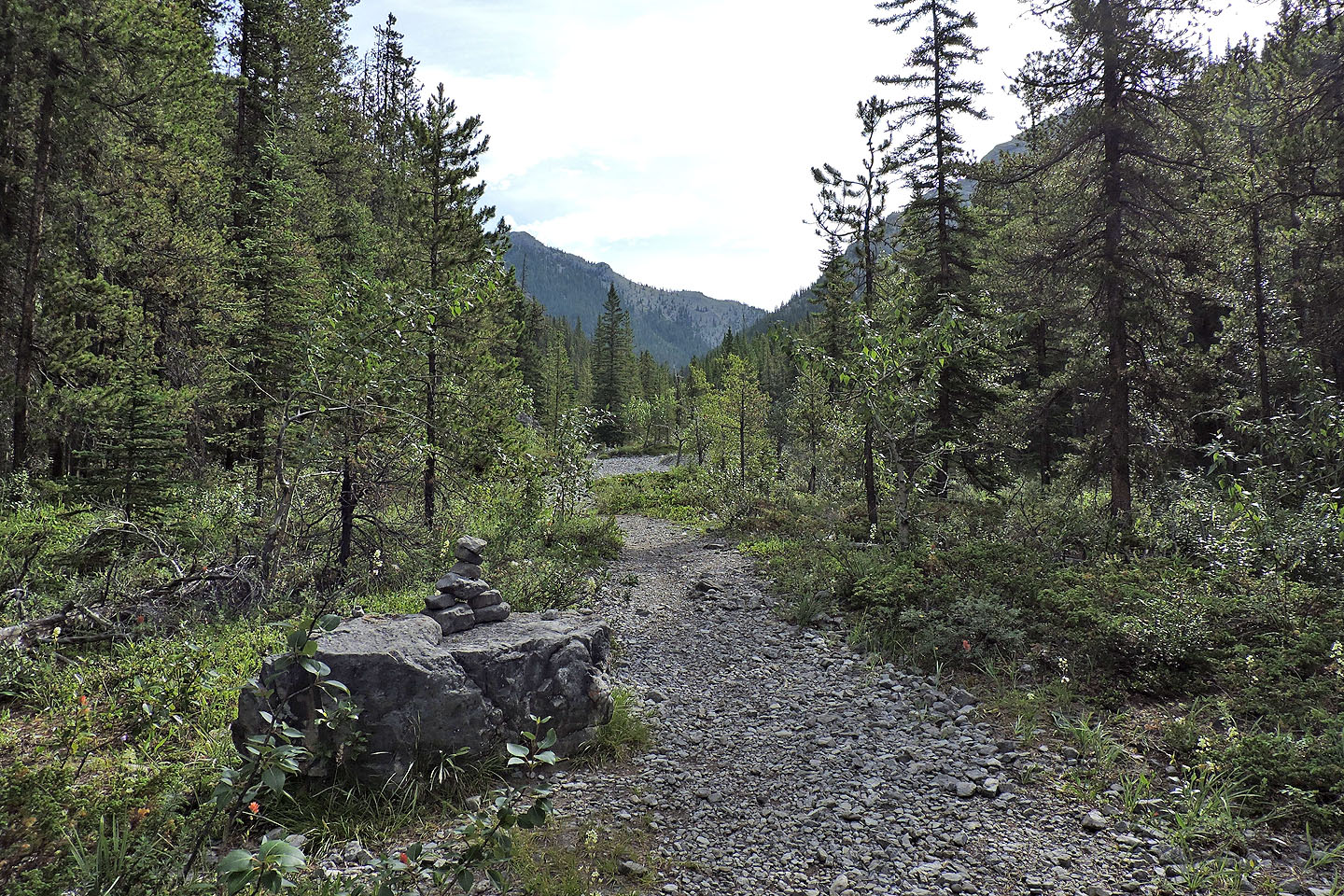 The trail heads to a gravel creekbed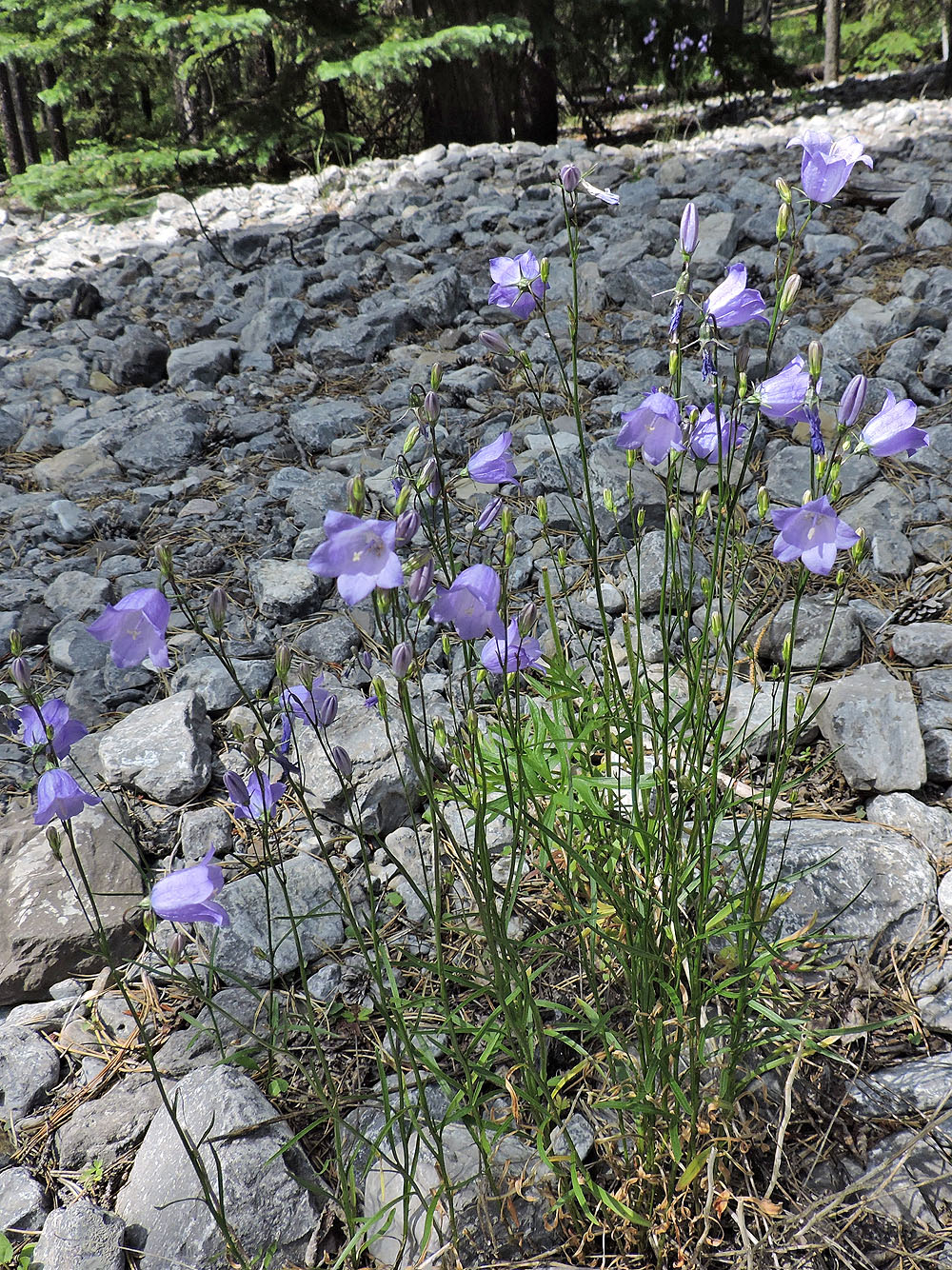 Harebells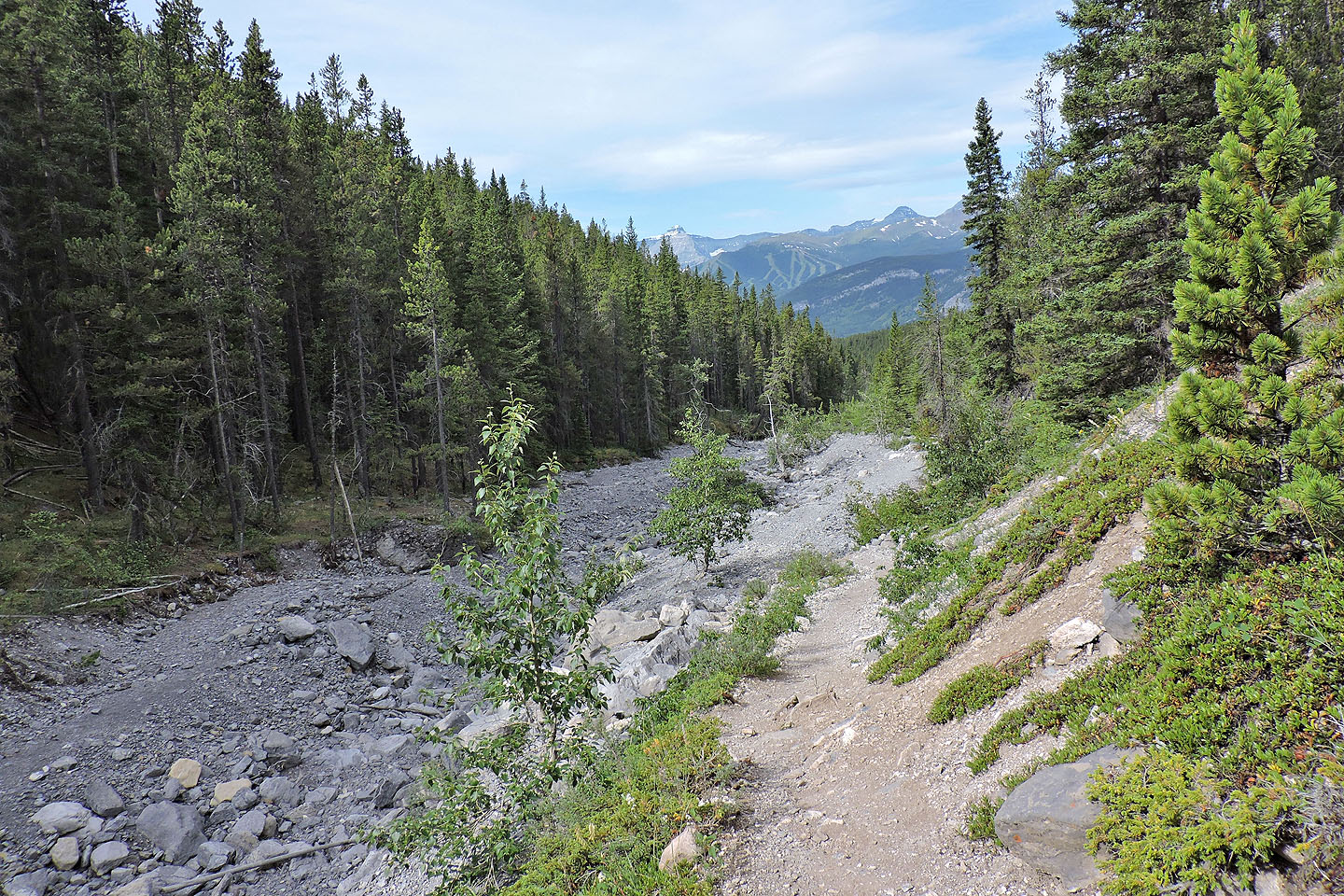 Behind is Nakiska ski hill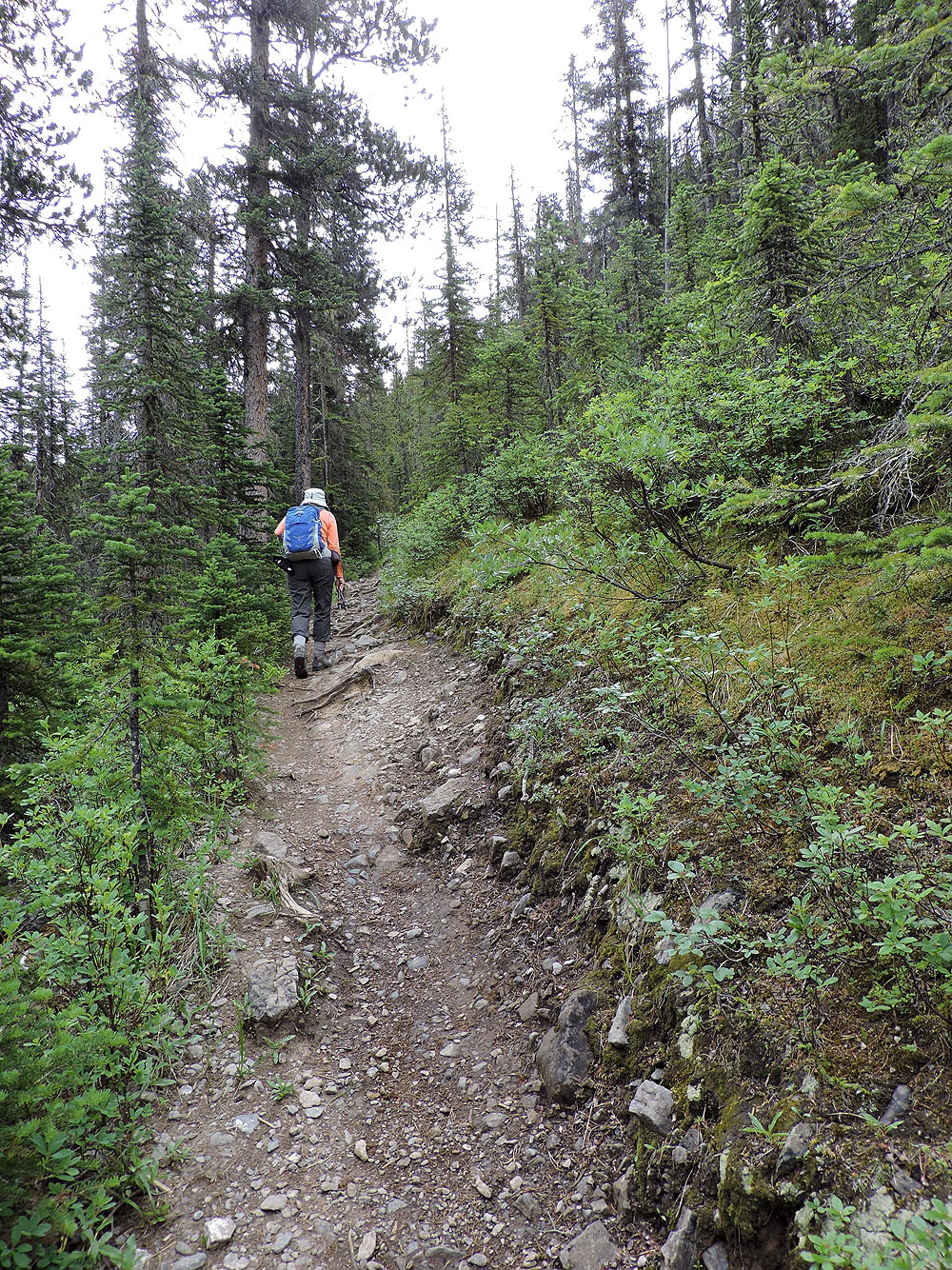 After leaving the creekbed, the trail begins a steeper ascent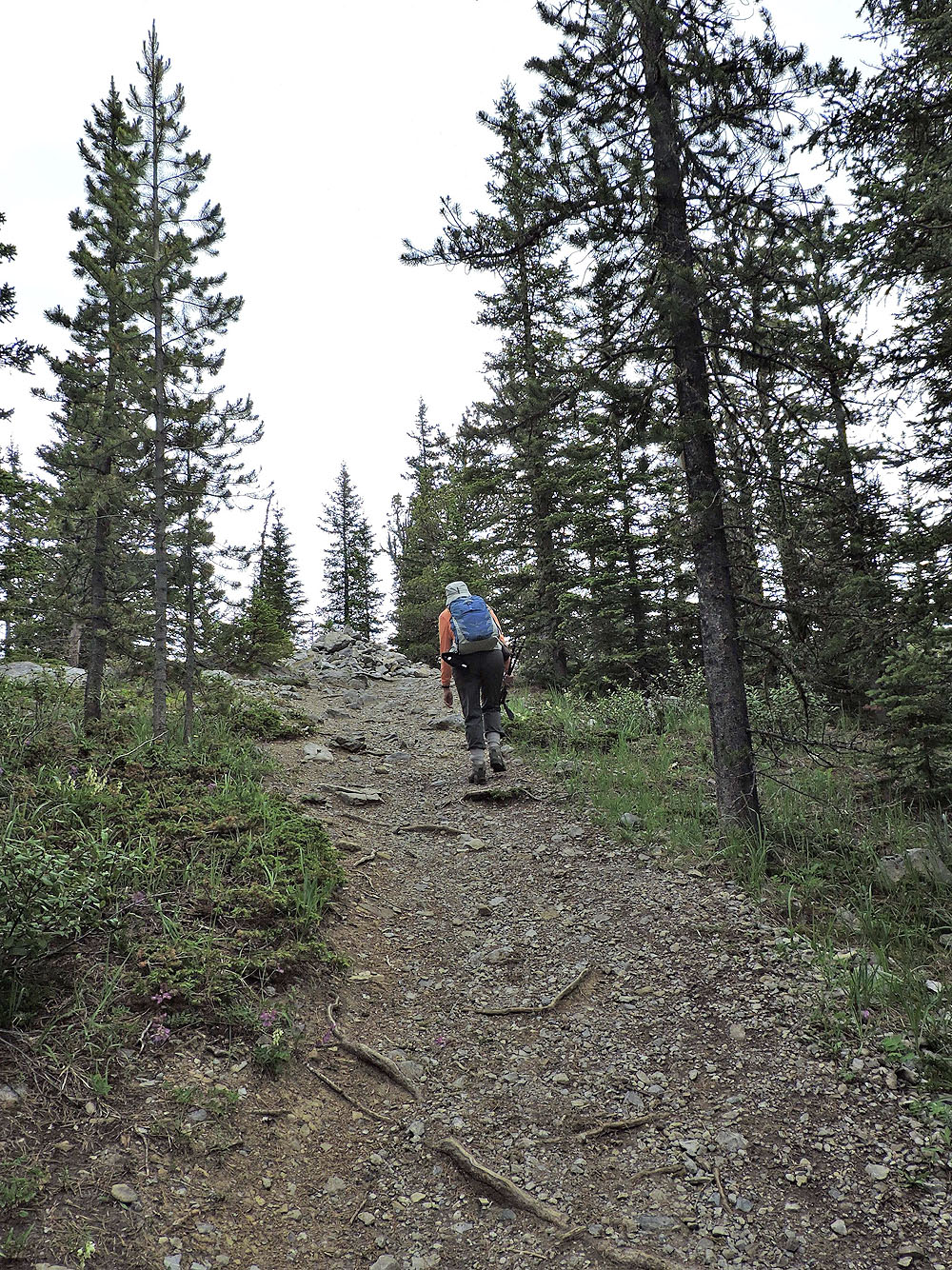 A huge cairn marks Baldy Pass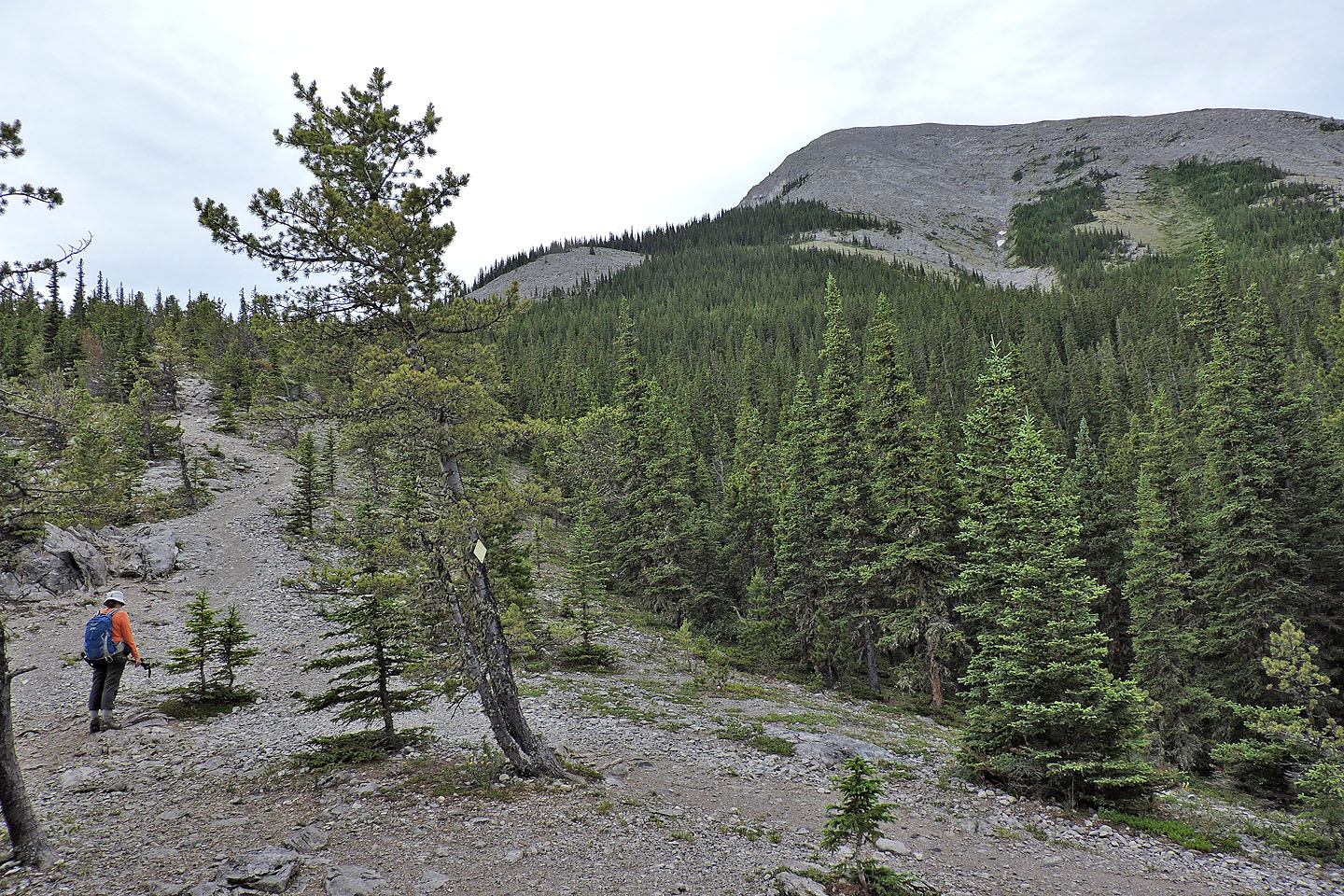 The summit of Midnight Peak can be seen from the pass

A short time later, we passed a junction

Looking back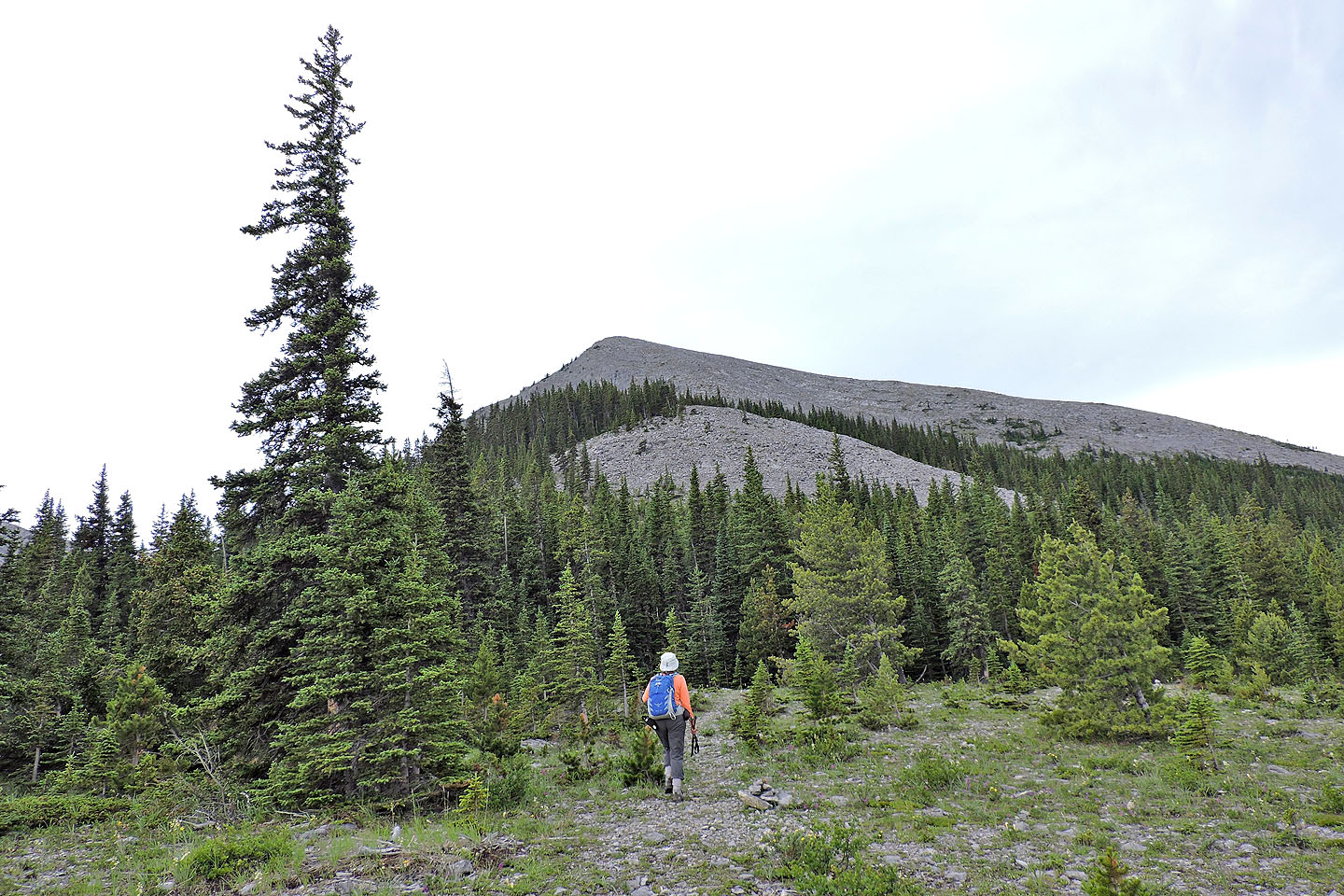 After a sharp turn, the summit appeared in front of us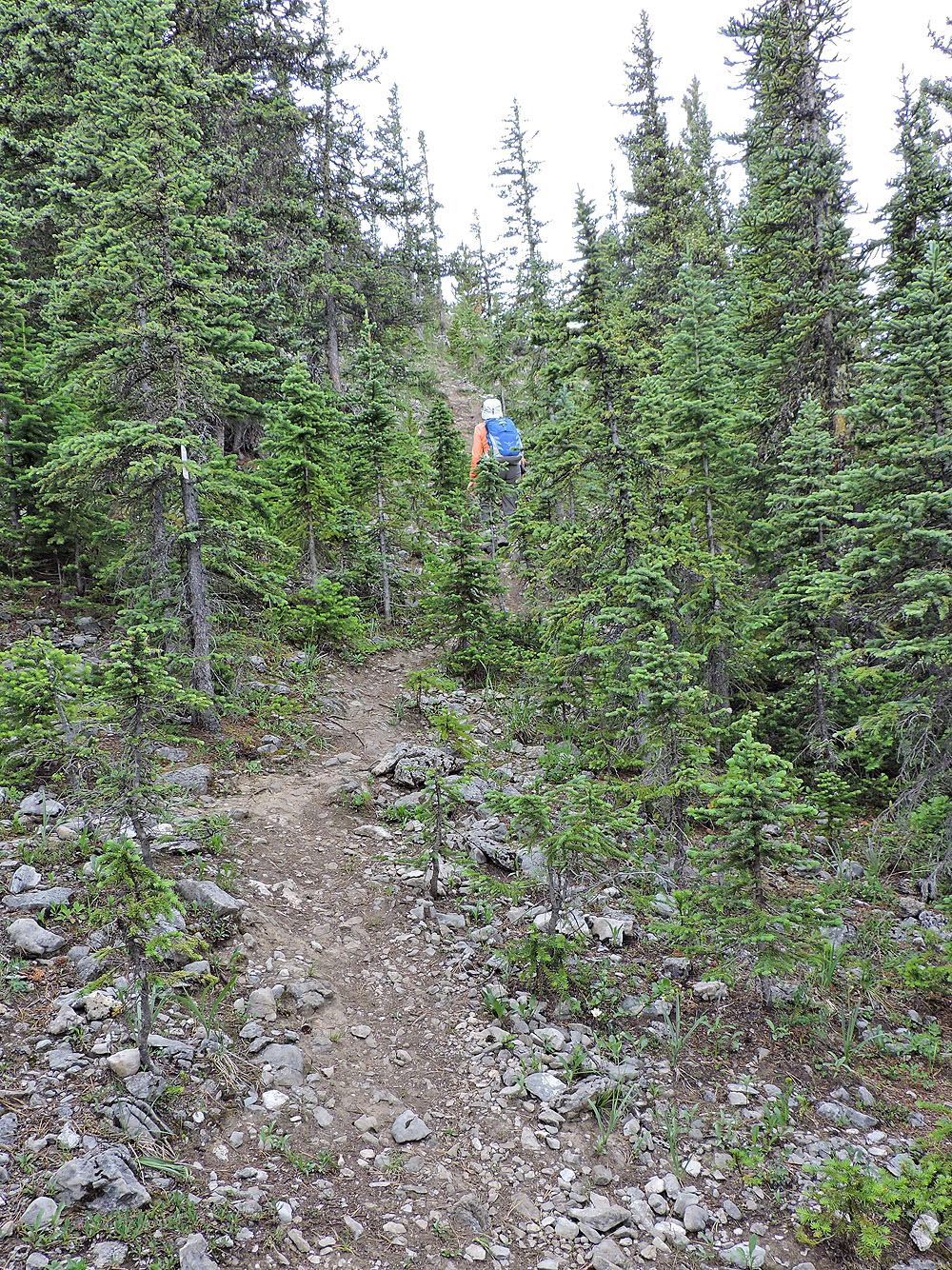 The trail continues climbing in trees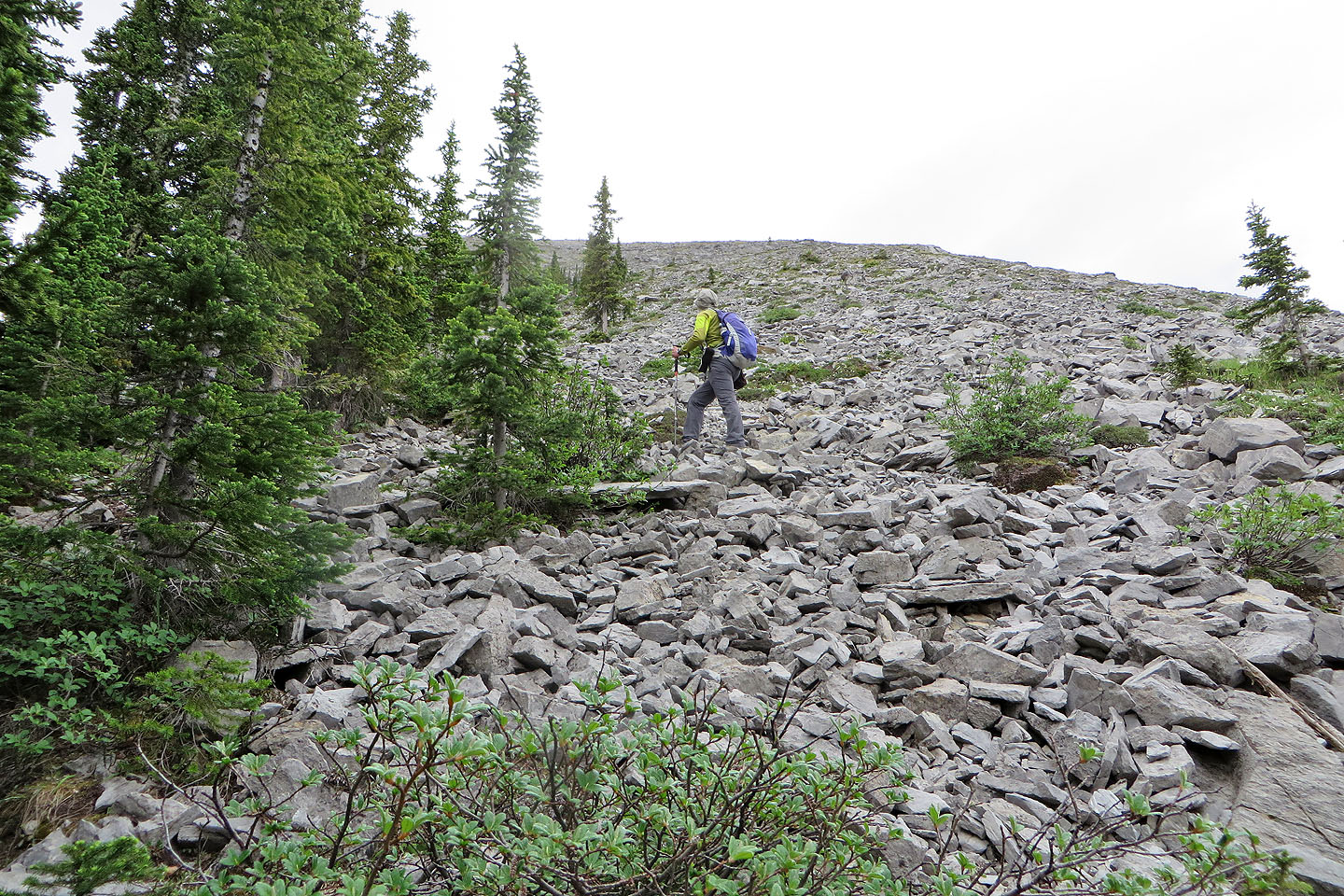 We emerged onto a talus slope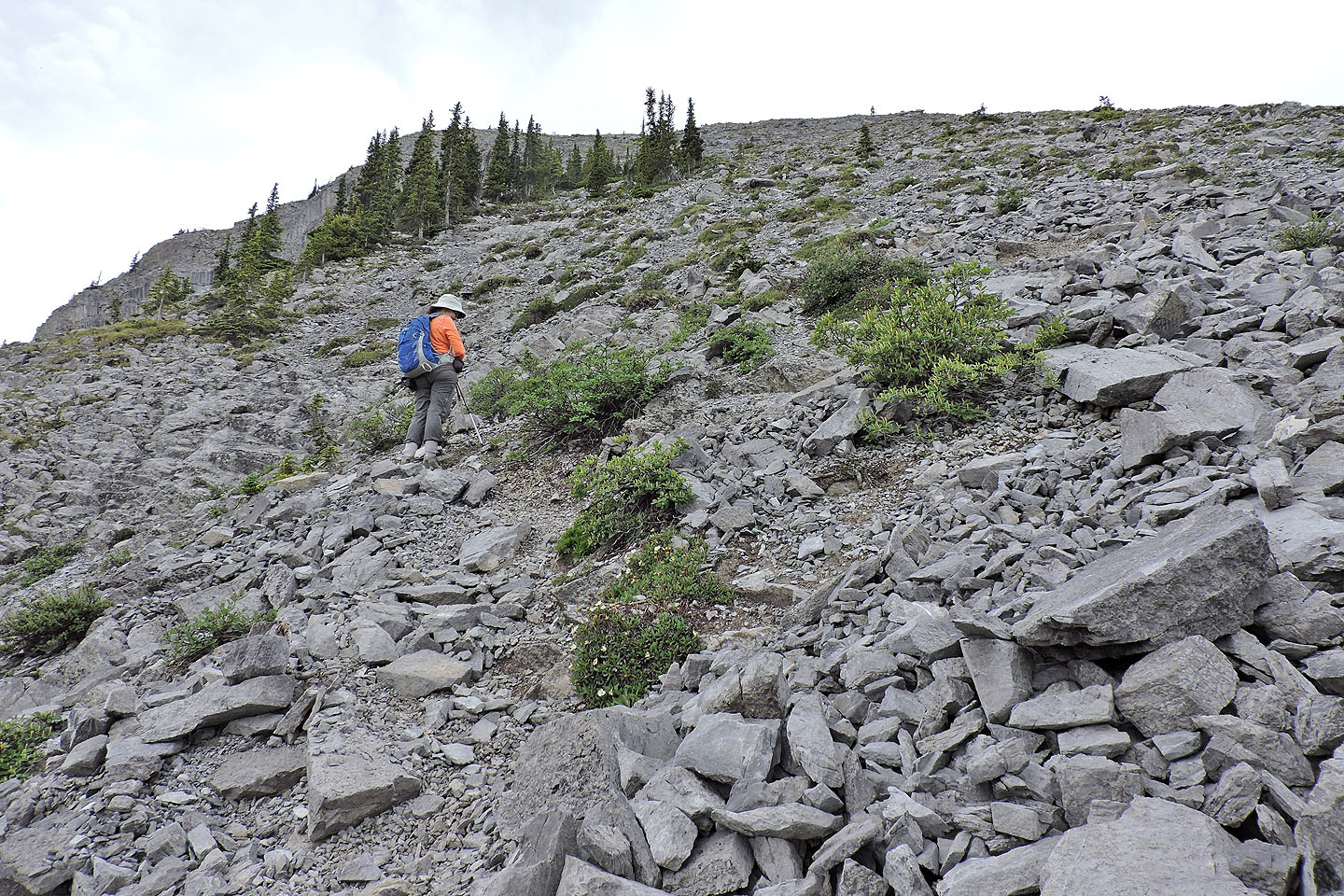 There are a few trails in the slope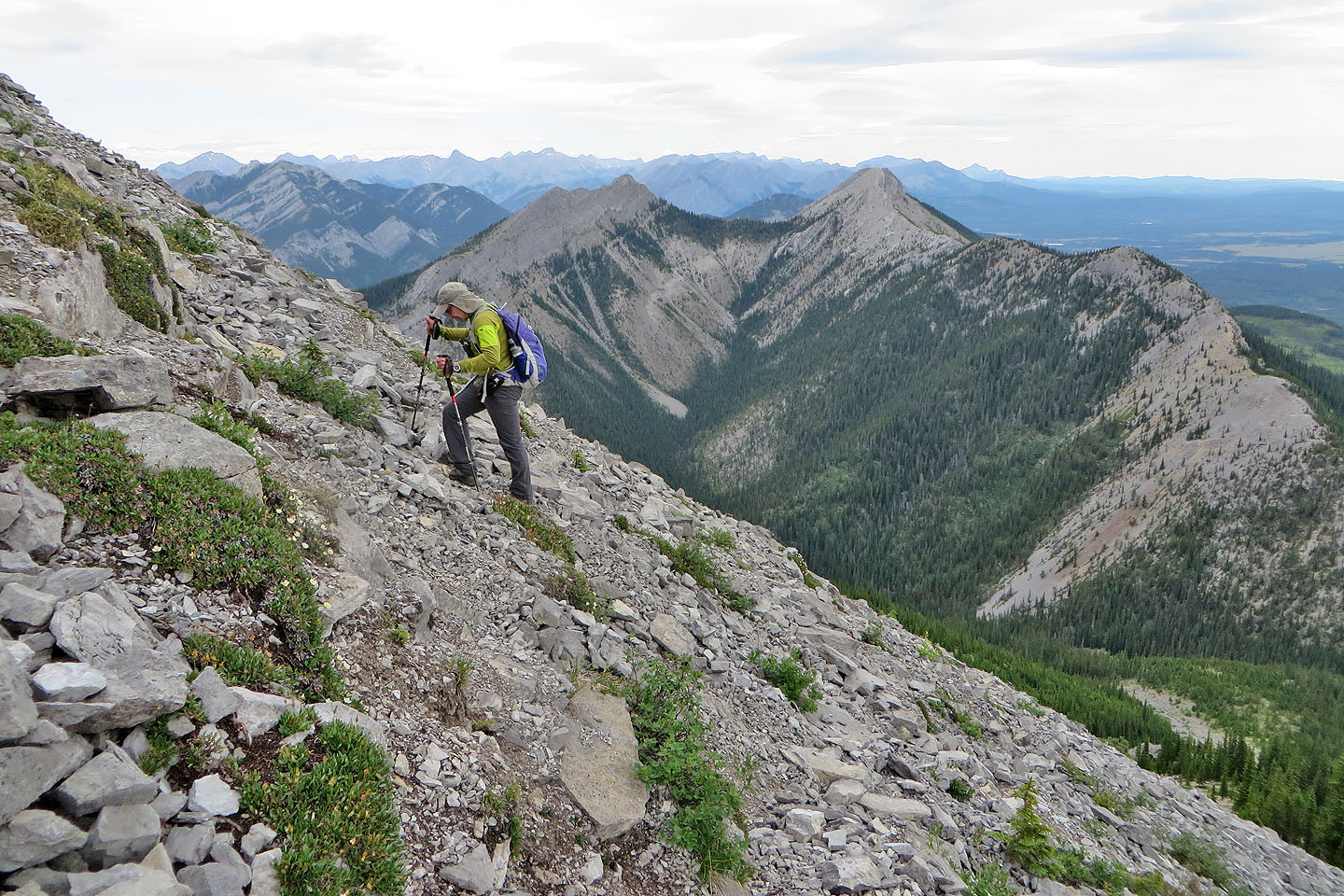 The grade up the slope is relentless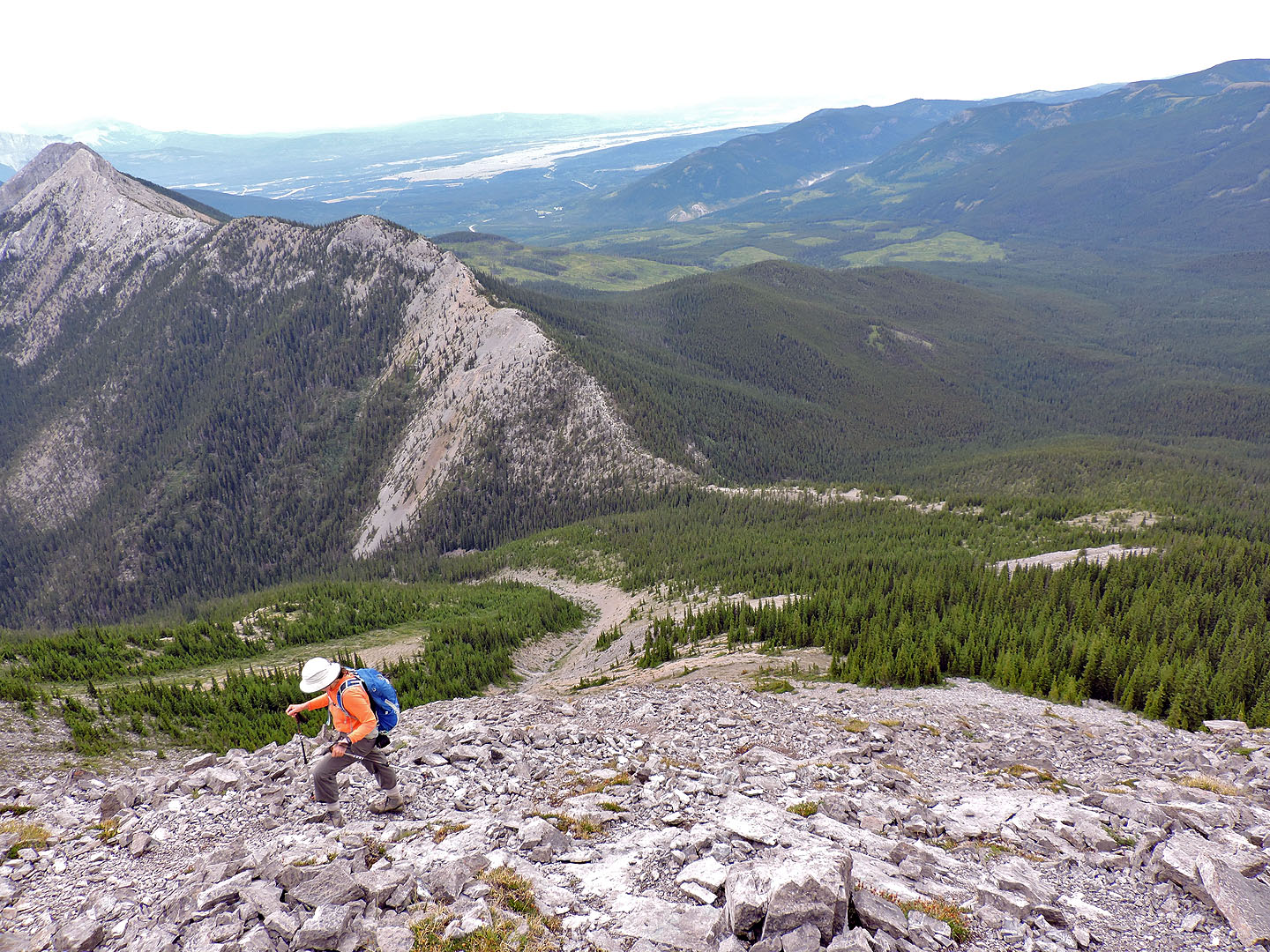 Looking back at Baldy Pass. Left is Baldy South Peak.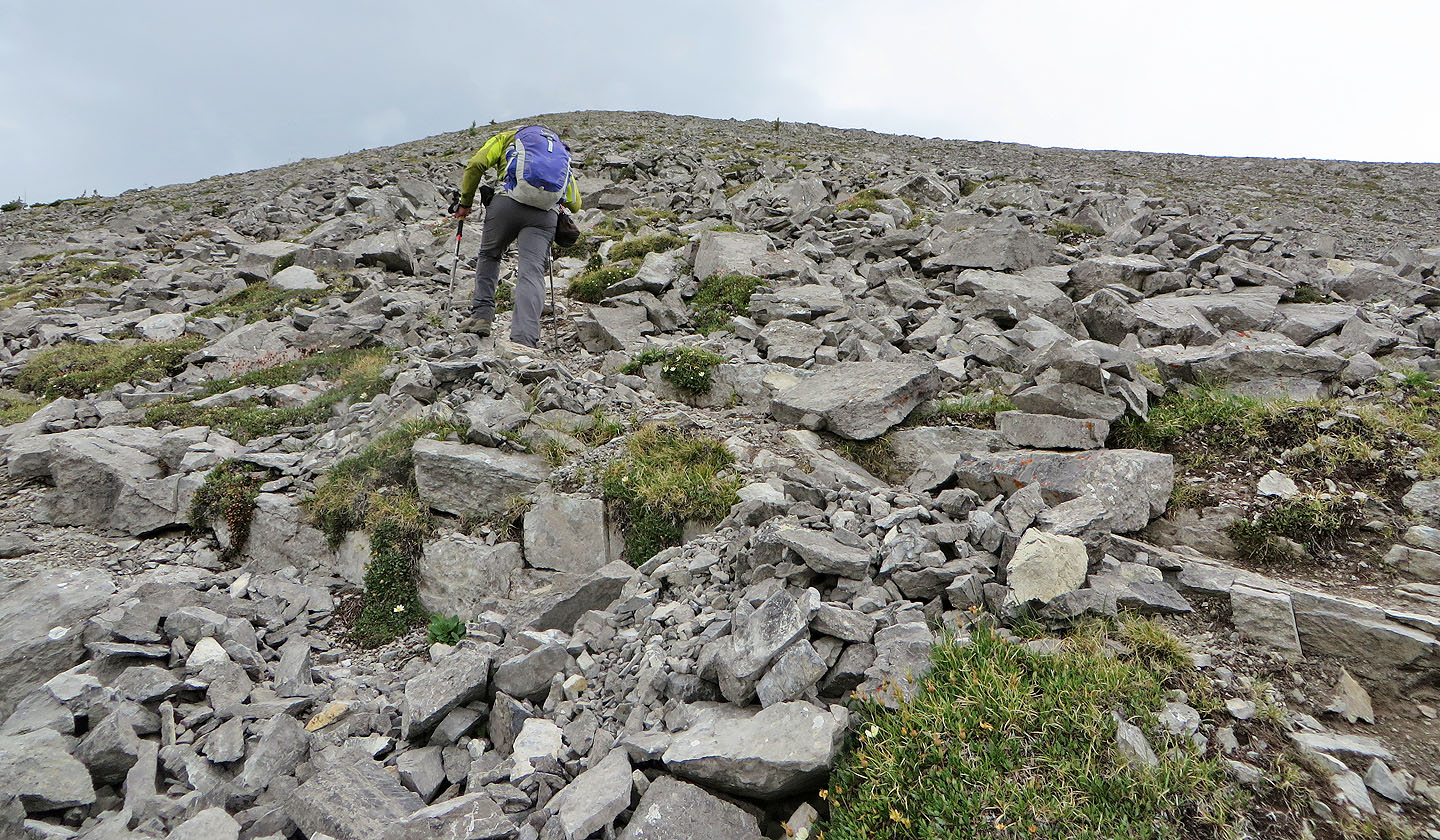 The summit is still far off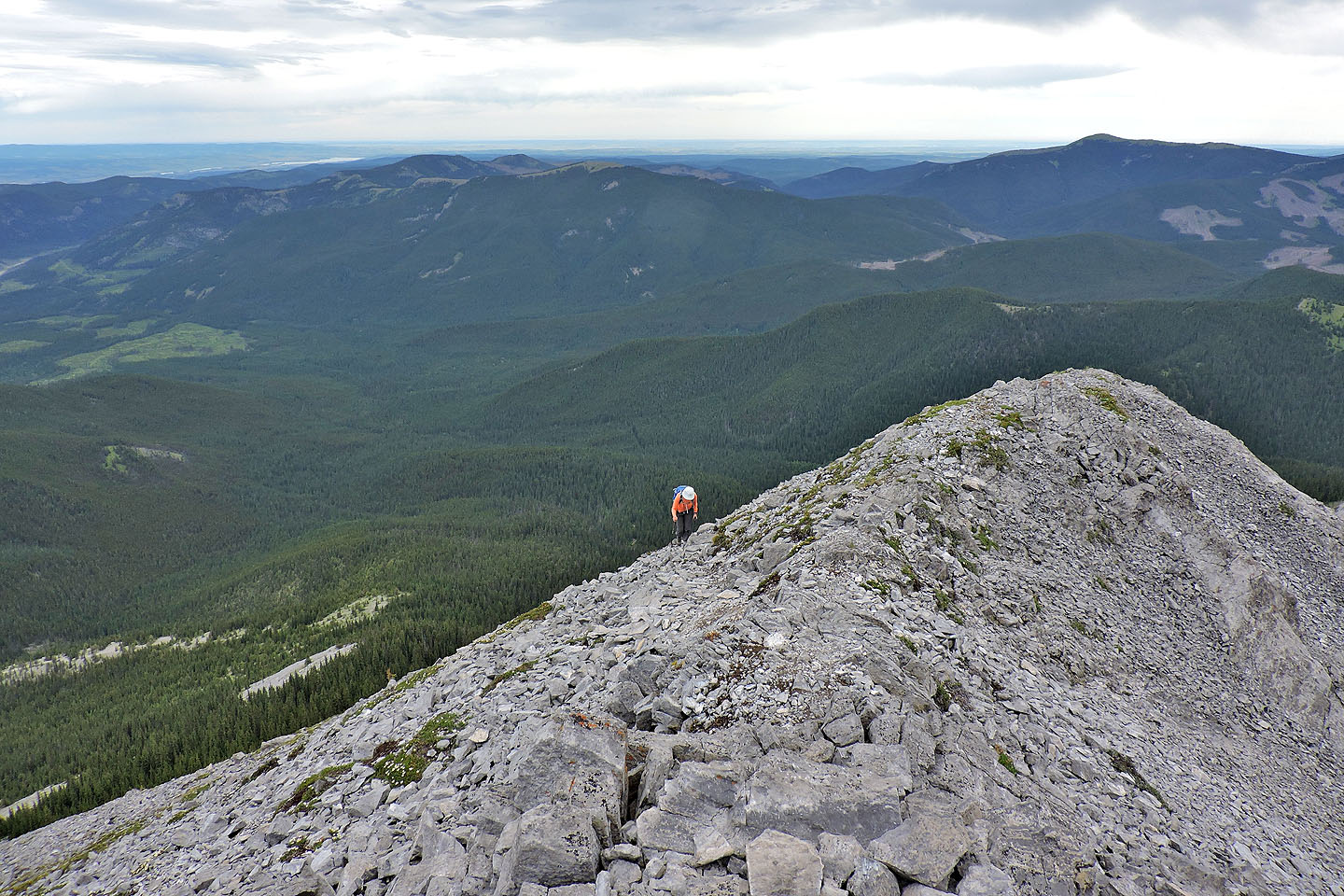 Dinah will soon join me on the summit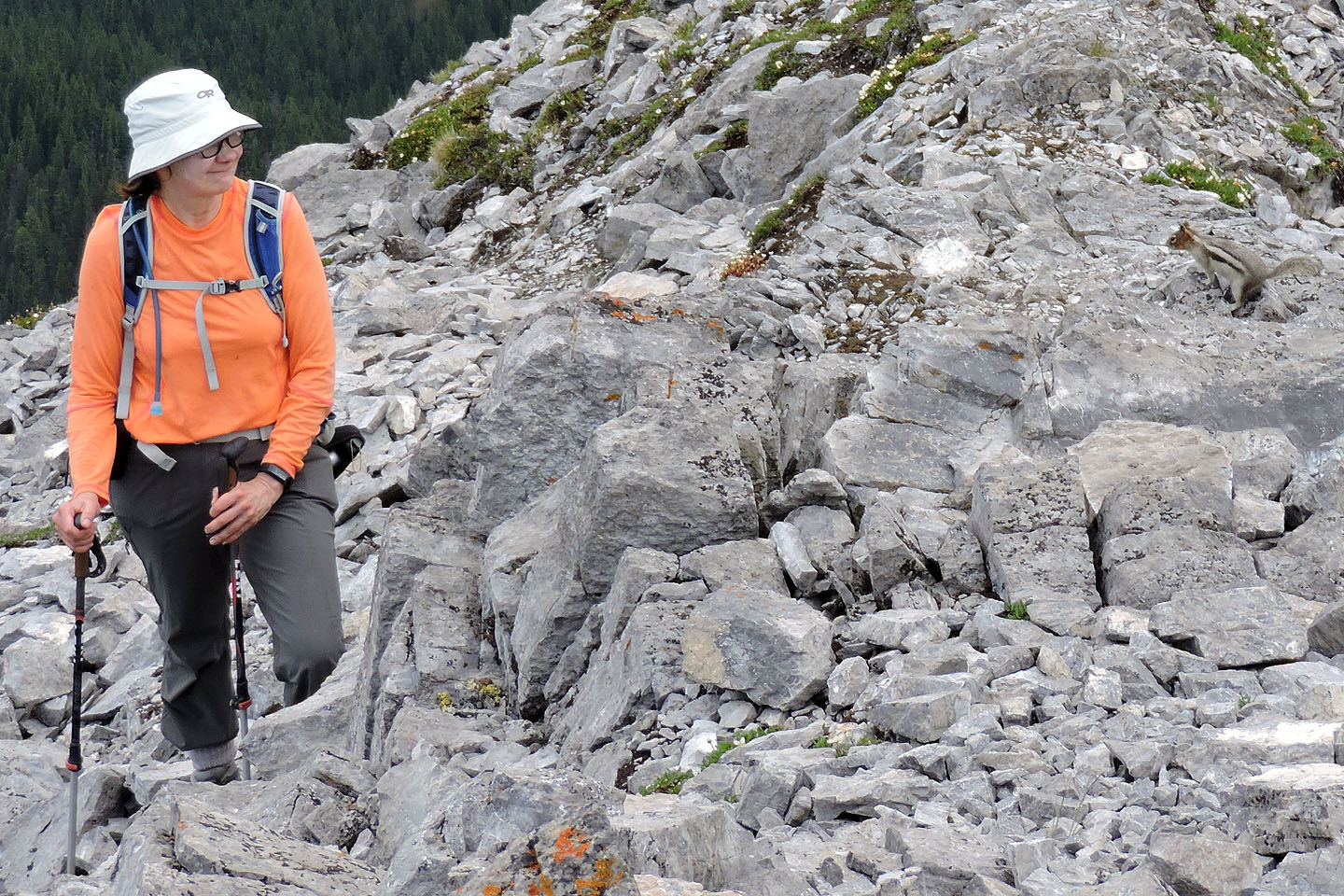 A chipmunk greets Dinah at the top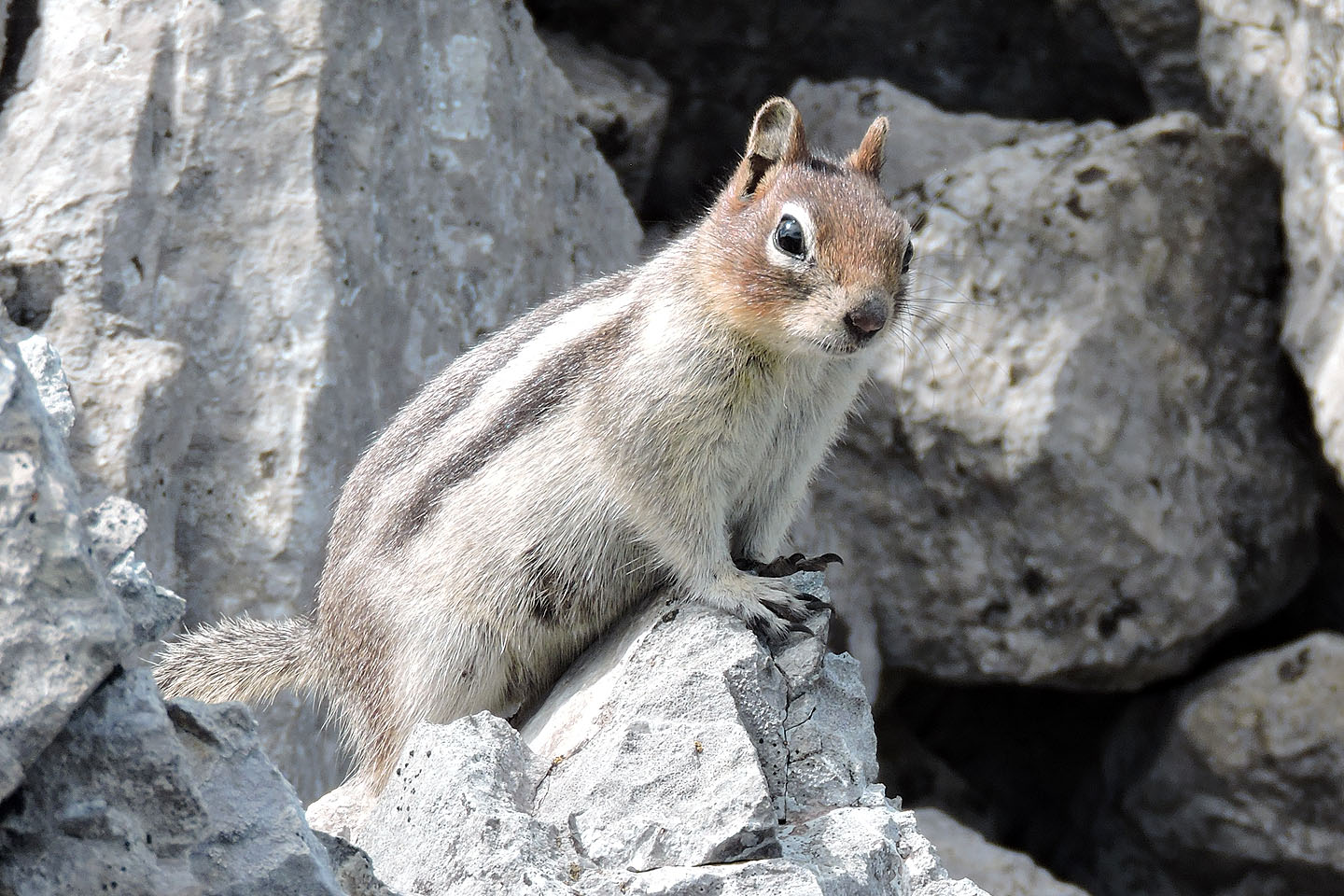 The chipmunk kept an eye on us the entire time

A pink summit register sits by a break wall

A ridge connects Midnight Peak to Midday Peak aka Half Past Midnight Peak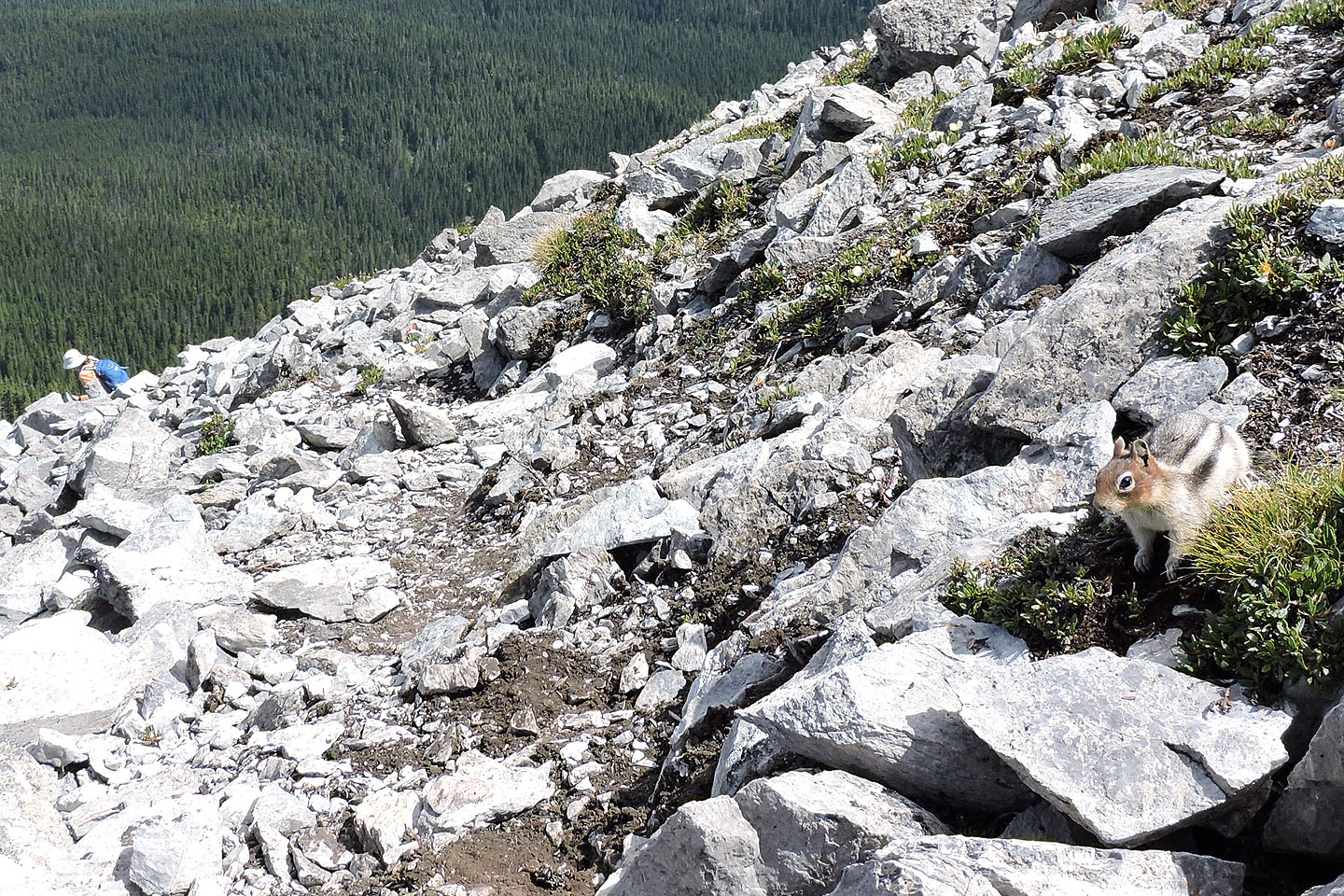 The chipmunk watches us depart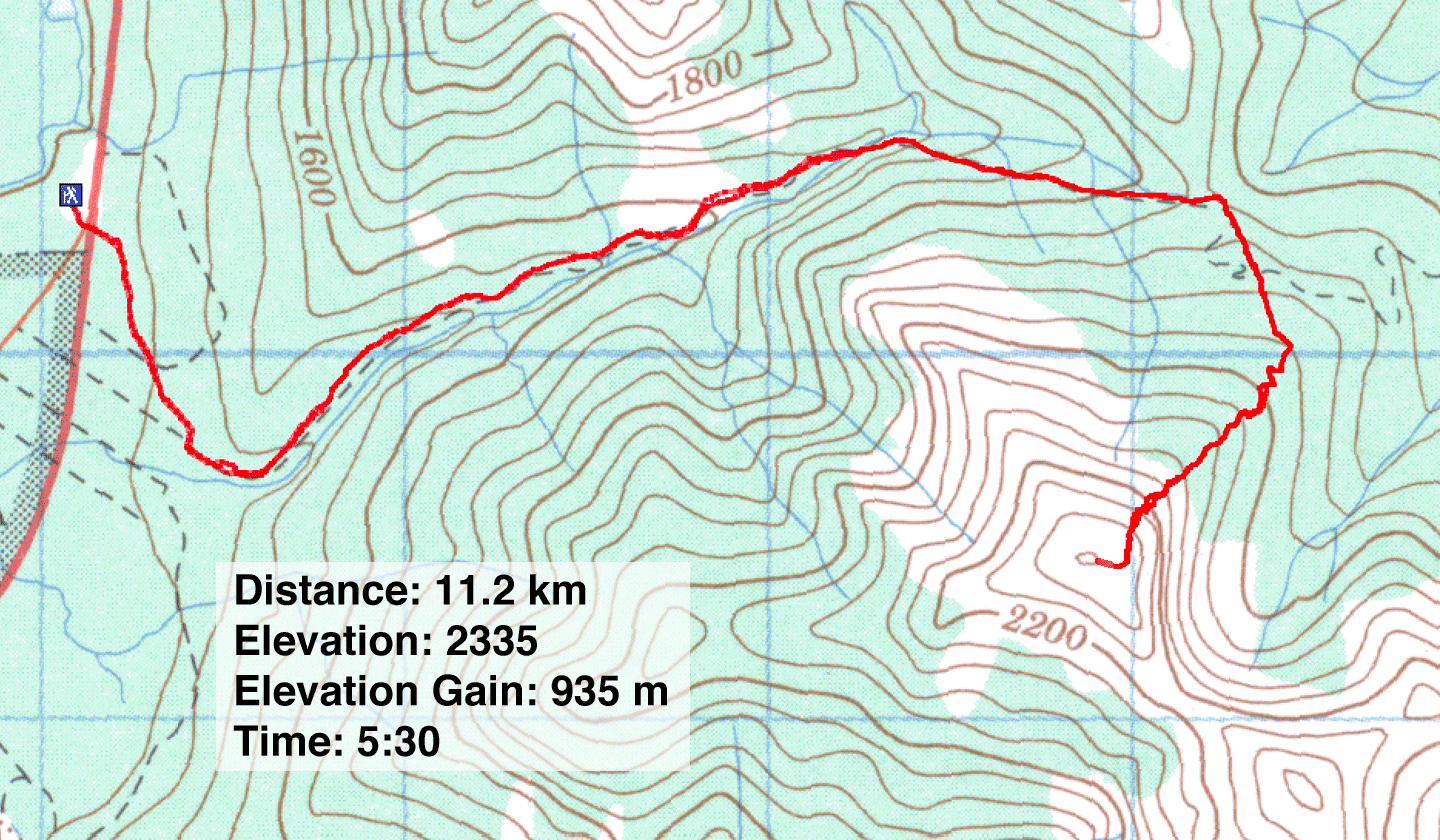 82 J/14 Spray Lakes Reservoir