bobspirko.ca | Home | Canada Trips | US Trips | Hiking | Snowshoeing | MAP | About
Limestone Ridge (attempt)
Kananaskis, Alberta
October 21, 2006
Originally we had planned to climb Mount Allan, but when we saw the low cloud cover farther south, we decided to try to climb above it to take in the views. Rare is the opportunity to ascend above a cloud layer.
We chose to climb the ridge that connects Limestone Mountain to The Wedge since we hadn't been in that area before. After hiking up Rocky Creek we headed up a side drainage to the open slopes. We couldn't tell where best to ascend because of the cloud cover, so we took the nearest gully. Later we realized we should have ascended a gully on our left.
After ascending a couple of hundred metres, the gully became too steep so we turned to the ridge on the left. We entered the cloud where the vegetation was touched by frost. In a short time we were above the clouds, and the view was breathtaking! The cloud layer filled the valley with only white mountain tops showing. I put off taking photos until we could get a little higher, but surprisingly in ten minutes the clouds had almost completely dissipated! As least Dinah was able to snap a couple of photos before it disappeared.
We continued climbing, but we could see we wouldn't get far: steep rock appeared to cover the entire ridge. From the trailhead, we had gained 700 m and were less than 40 from the crest.
I'm kicking myself for not taking a panorama when we first appeared above the cloud cover, but there was no way to anticipate its sudden disappearance. Nonetheless, I was glad to have the opportunity to gaze down at the clouds.

Cloud layer hid much of the ridge as we headed to the gully on the right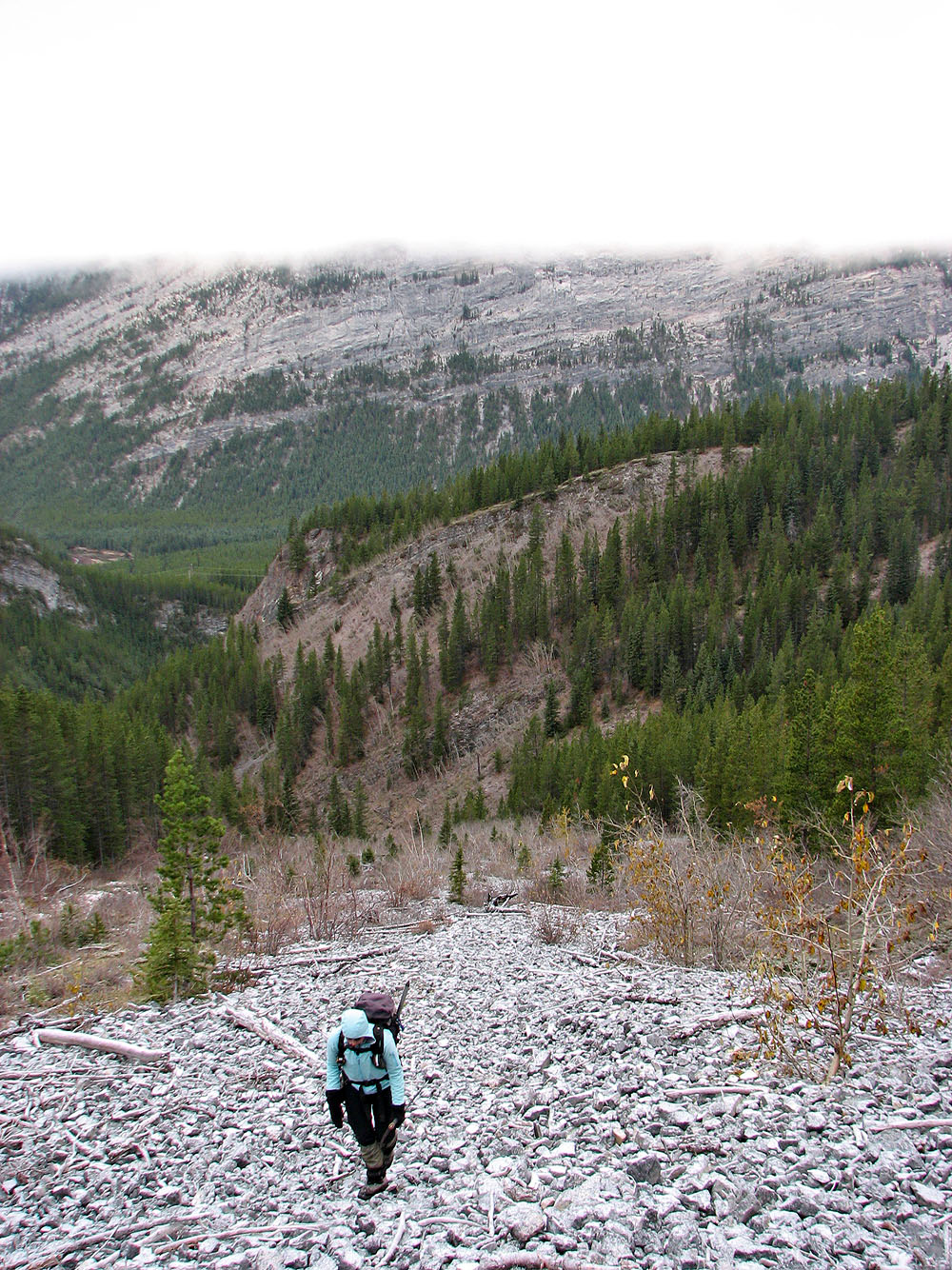 Thick clouds also obscured the view behind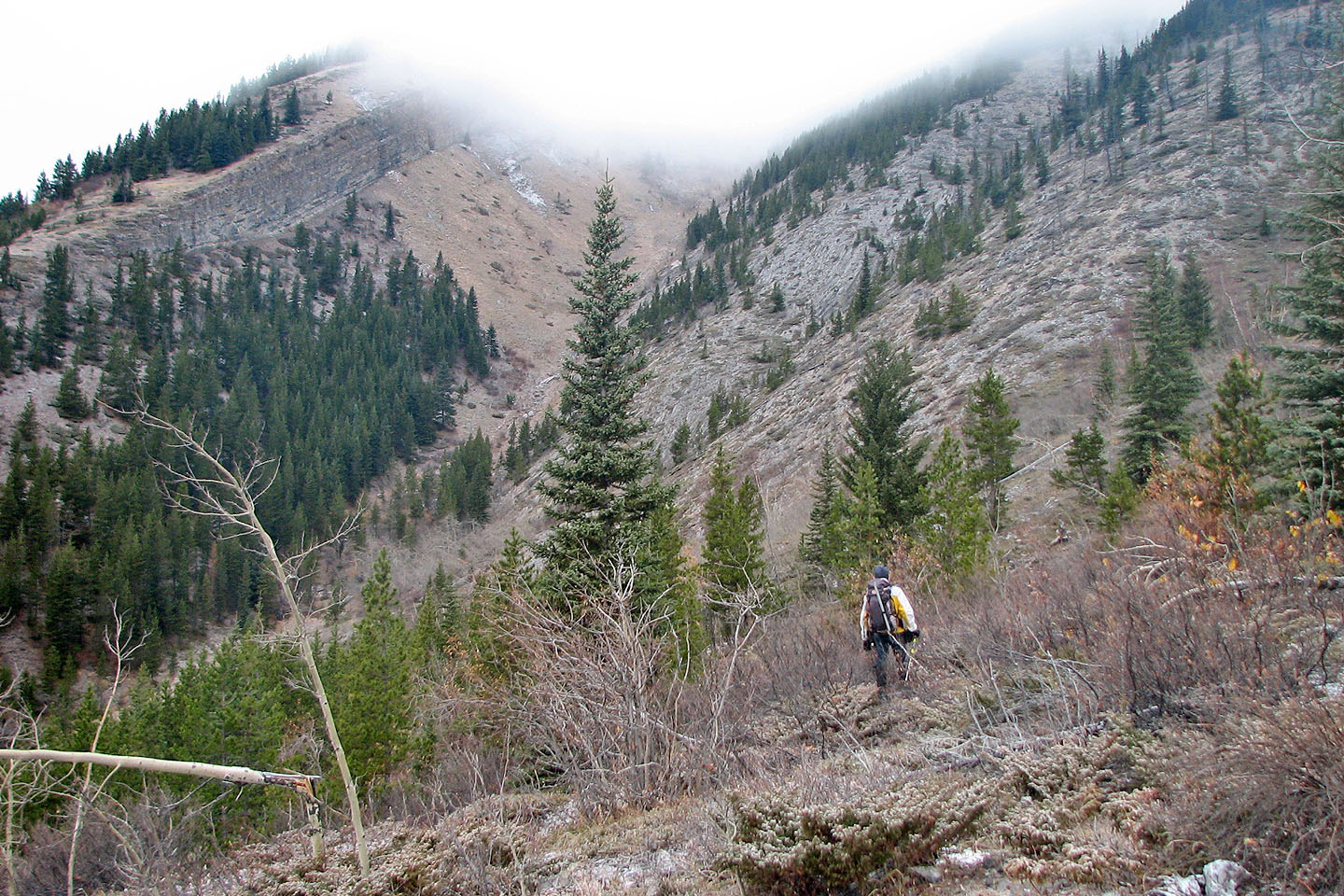 Limestone Mountain on the left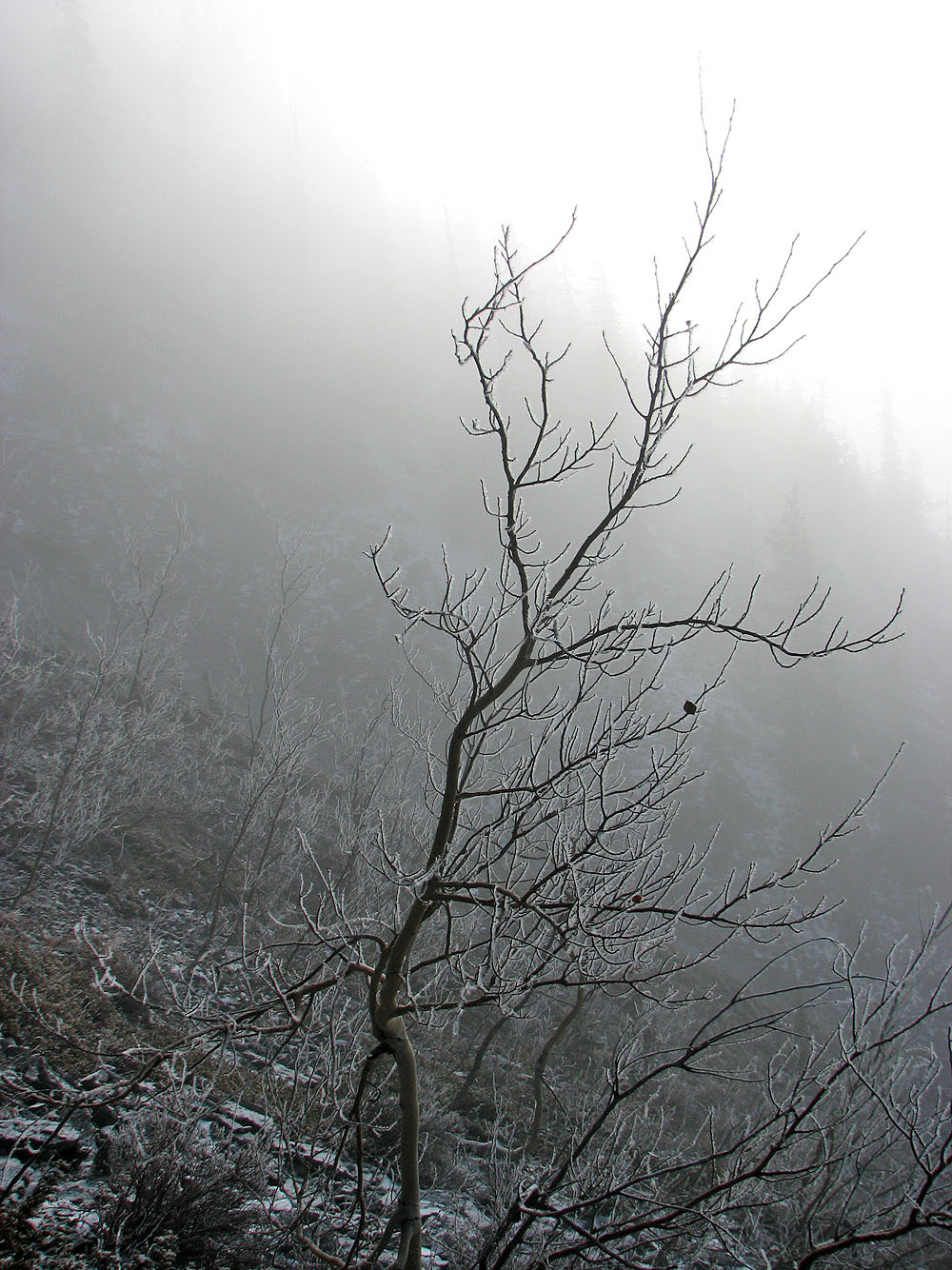 In the cloud we could see little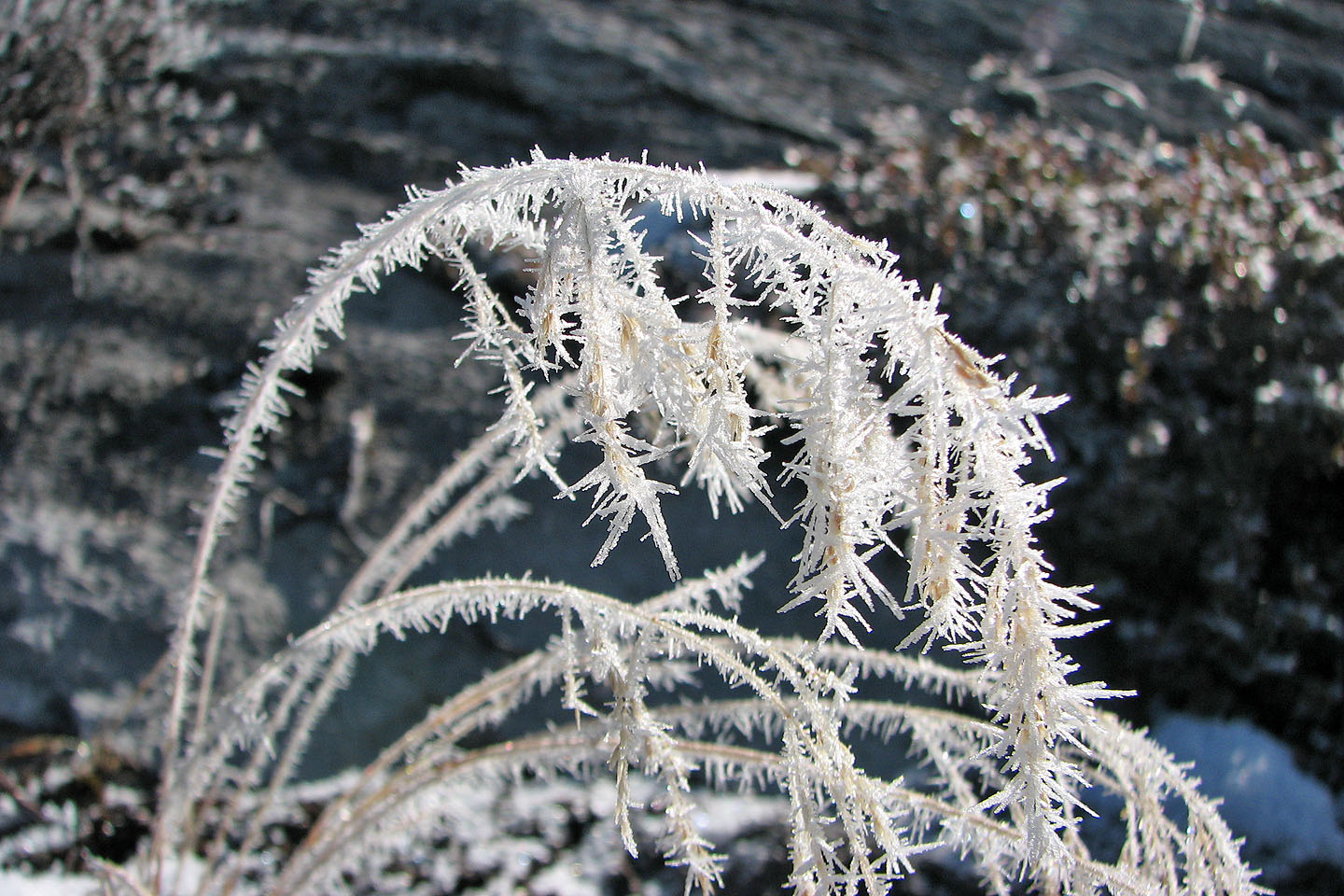 Frost needles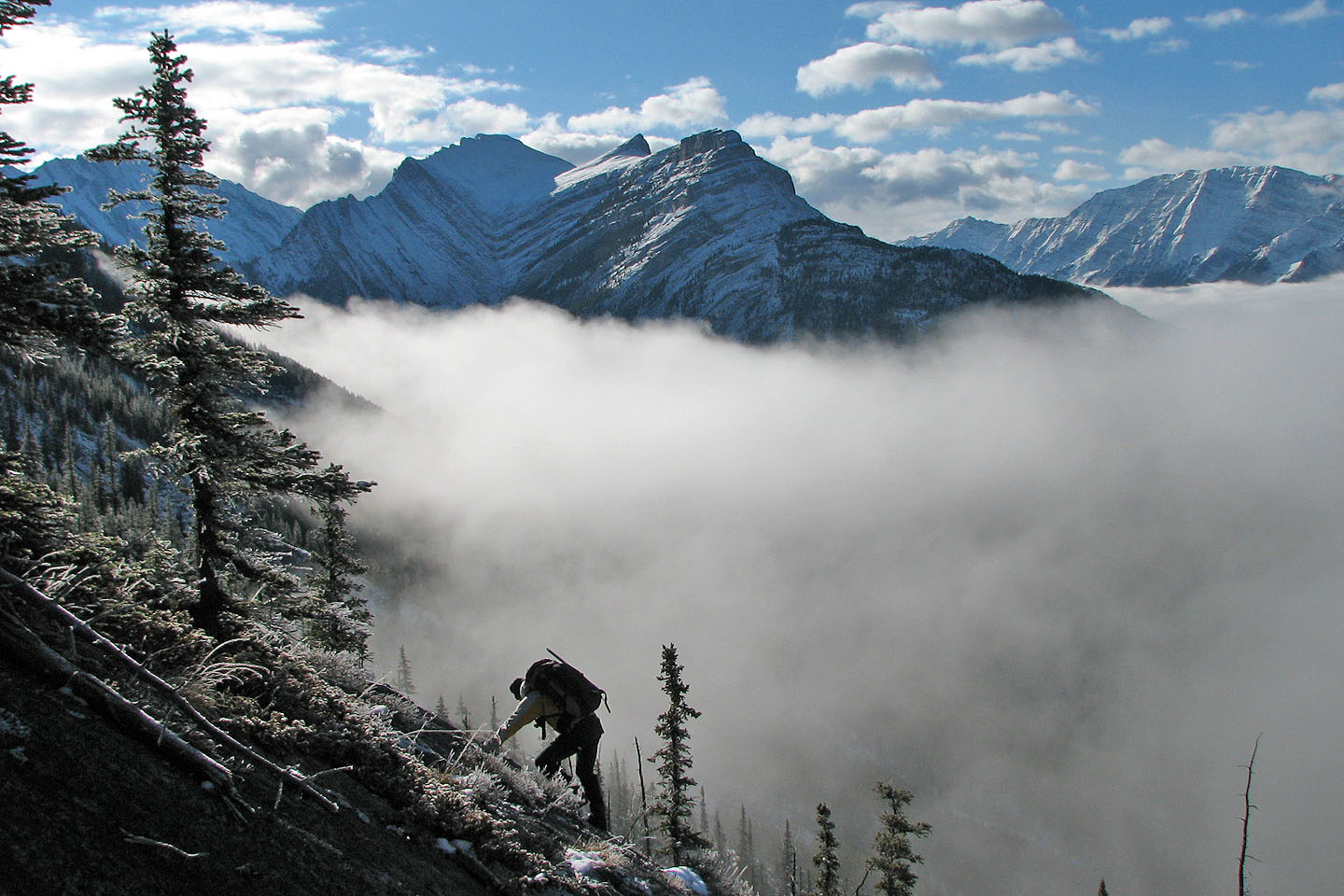 We're barely above the clouds. Opal Ridge in the background.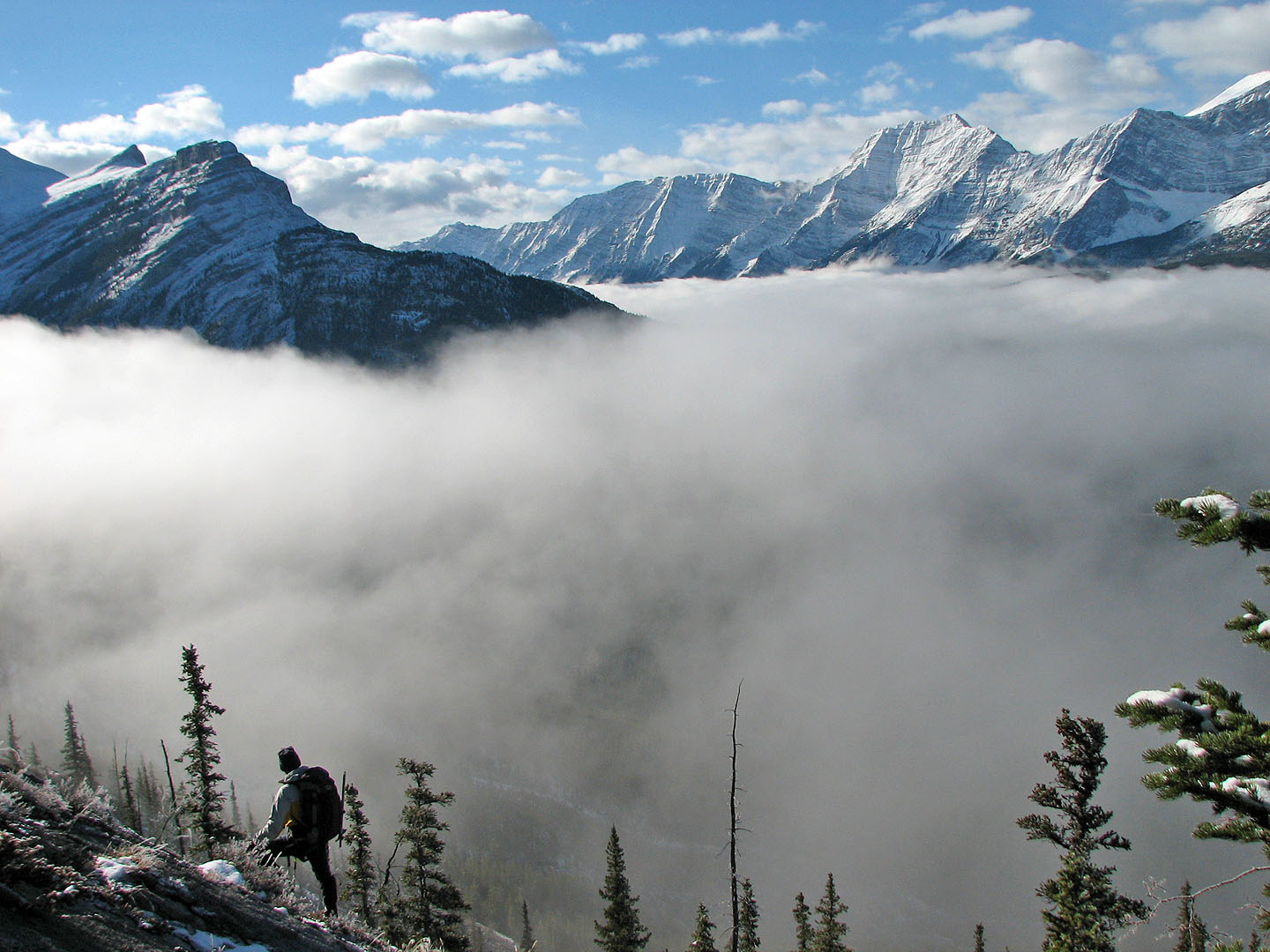 Cloud layer extended across the valley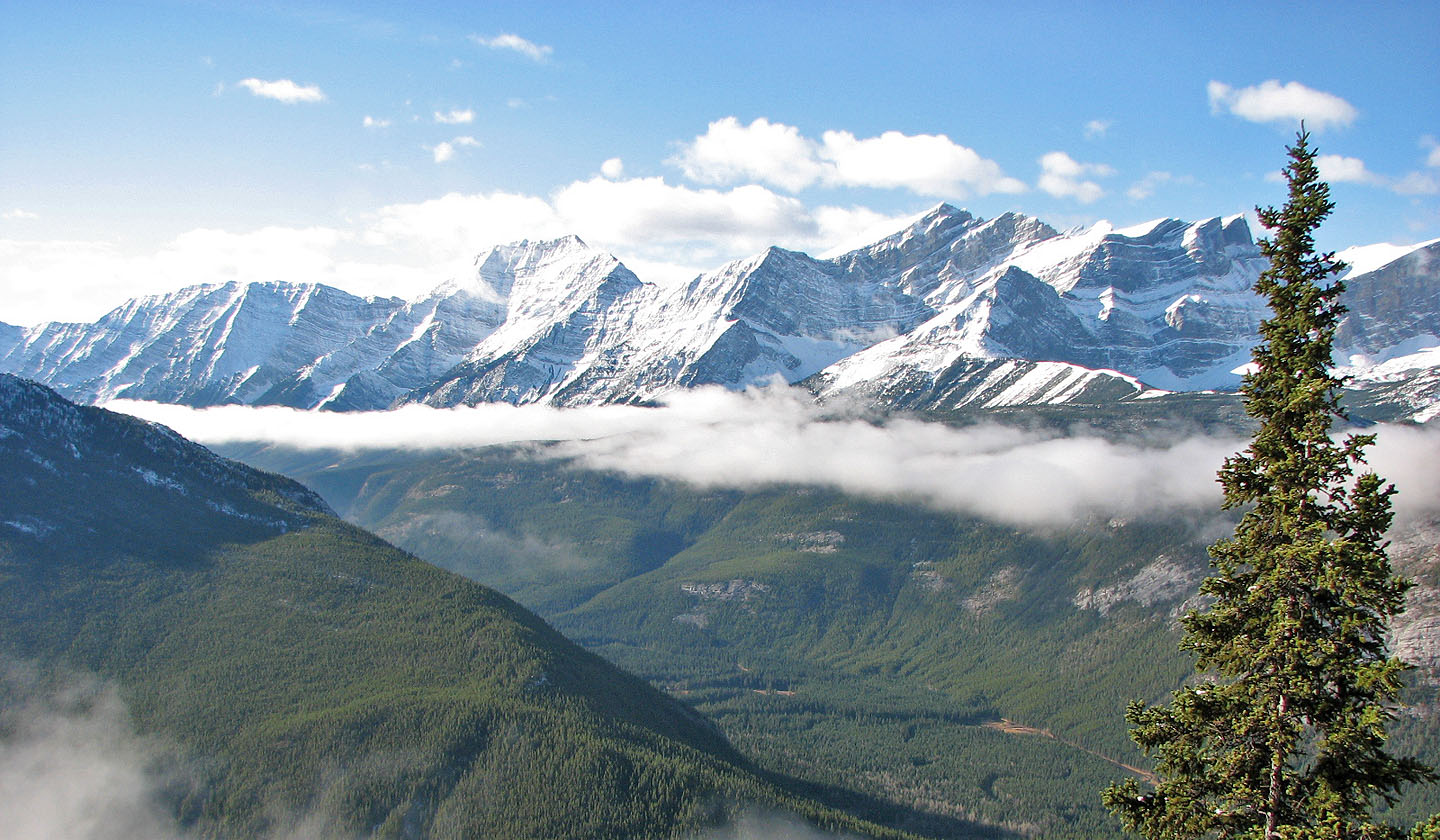 Ten minutes later the clouds were nearly gone!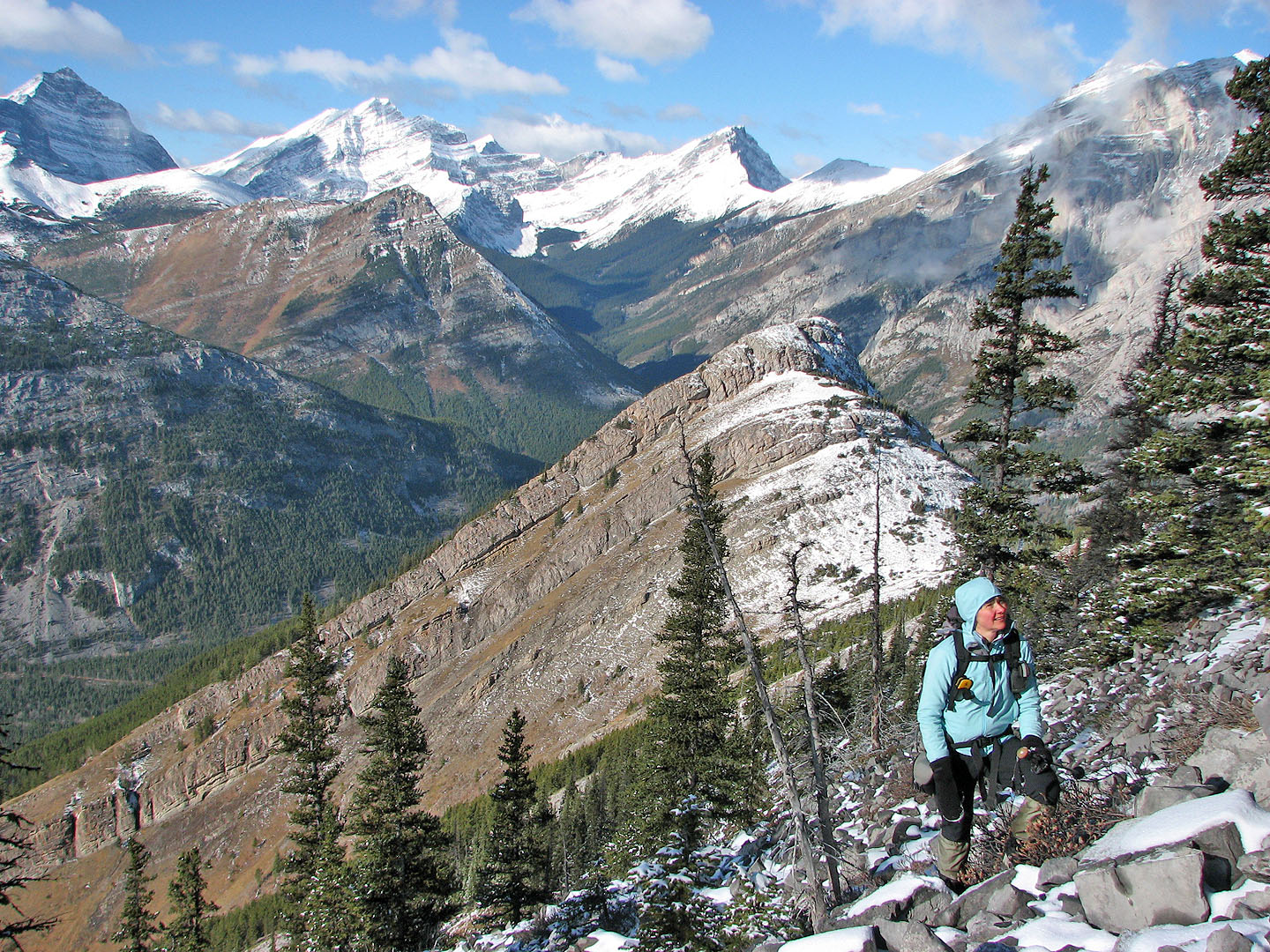 Limestone Mountain in the foreground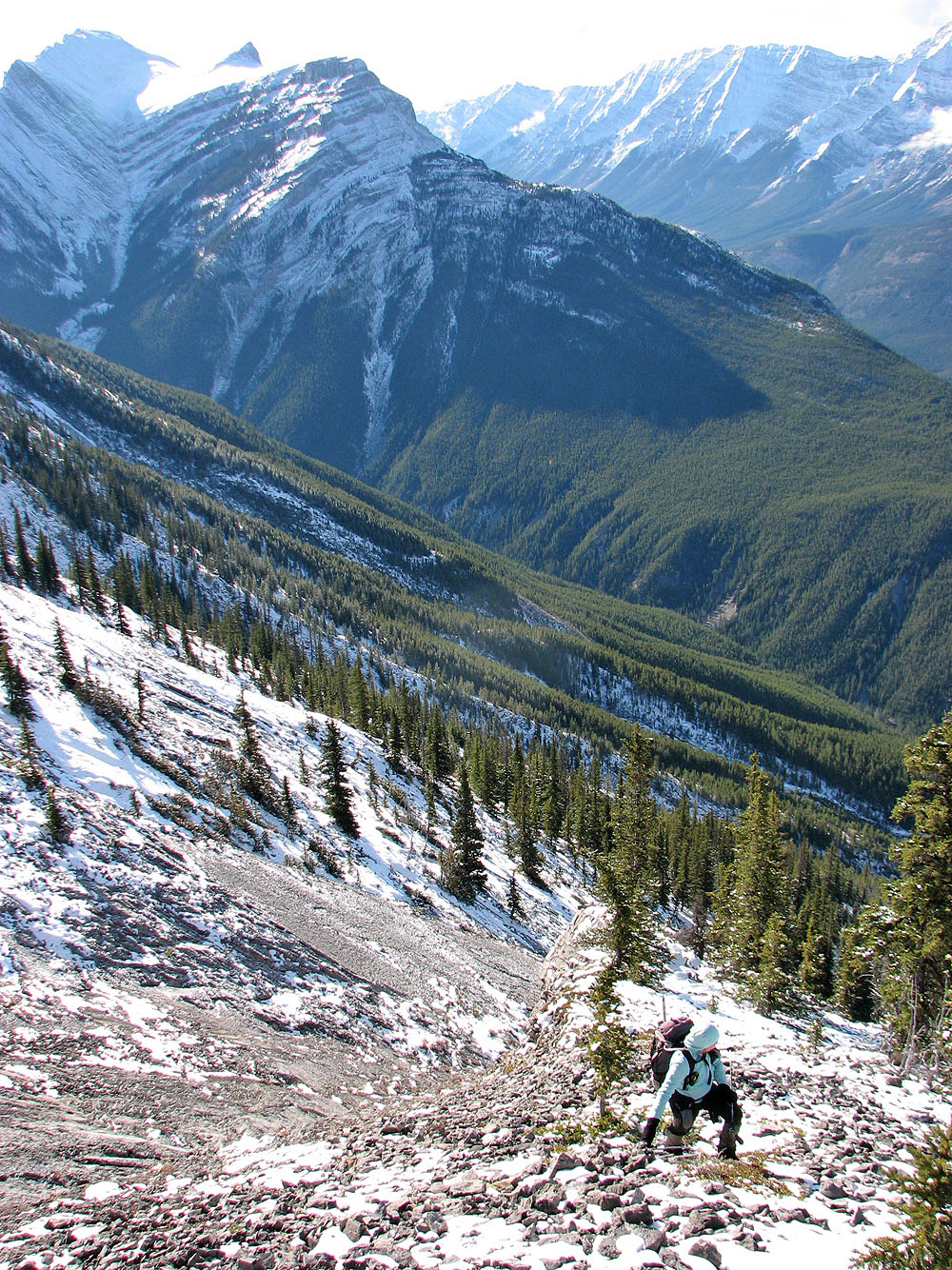 Above the treeline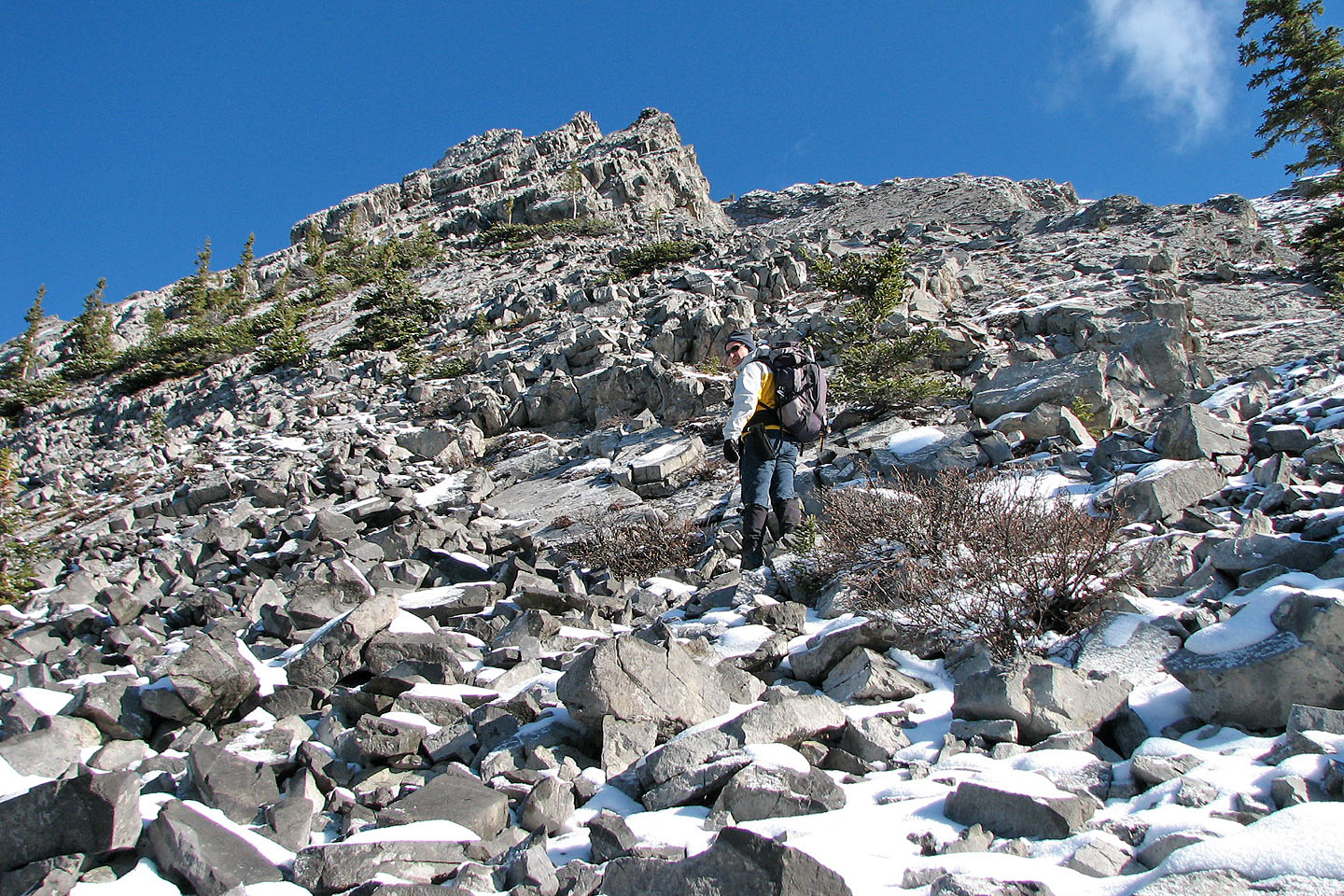 We were unable to climb much higher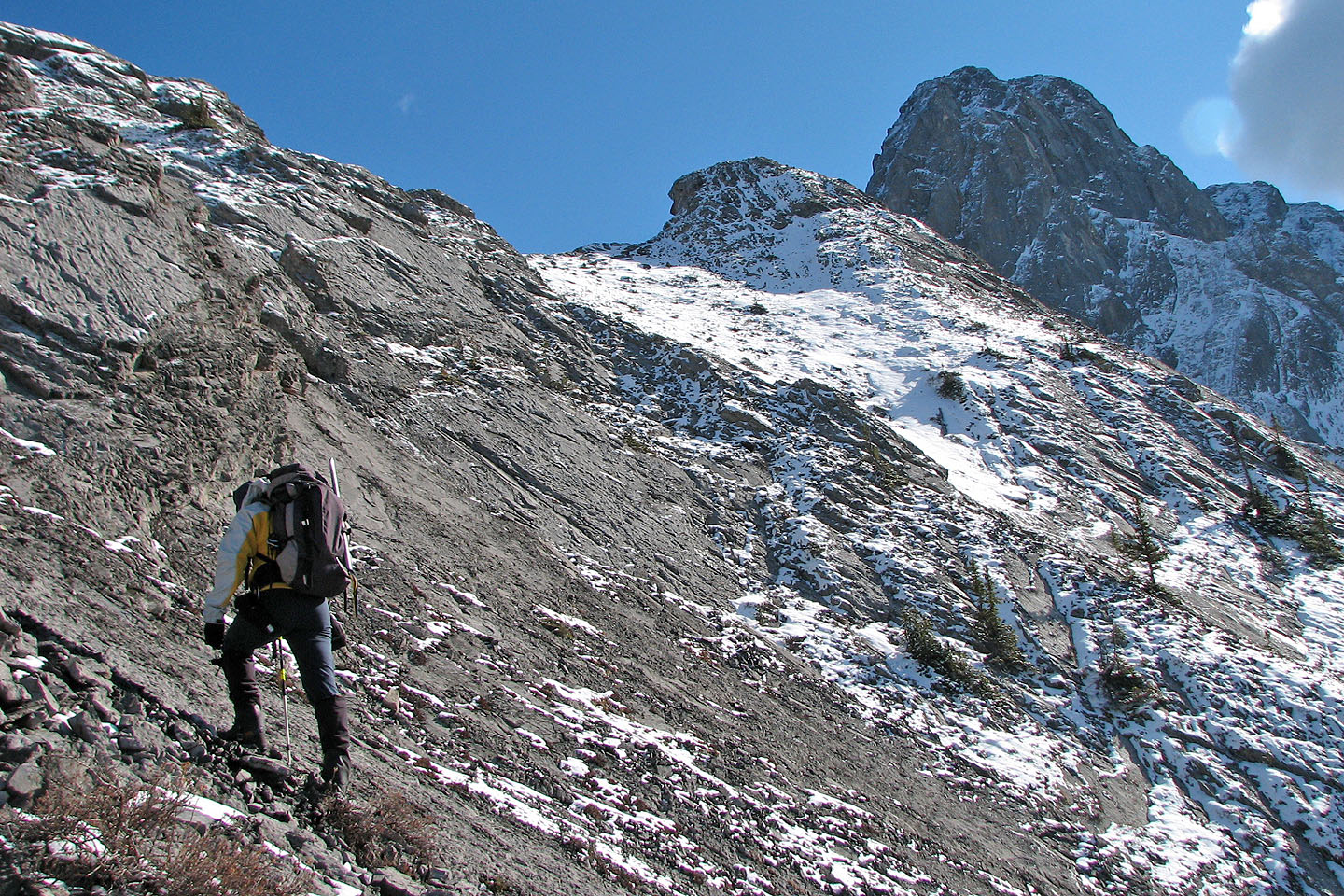 The Wedge on the right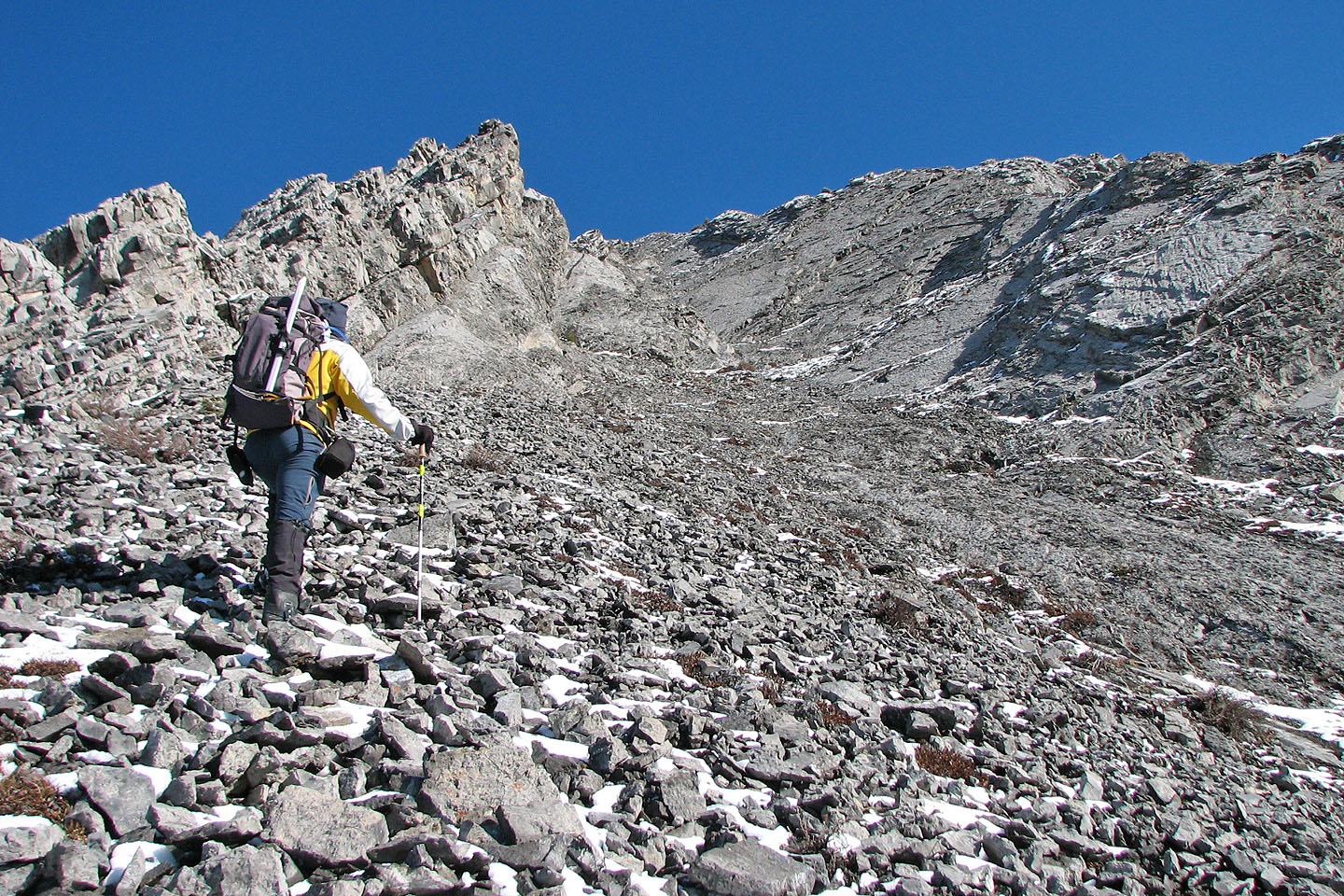 We continued climbing as far as we can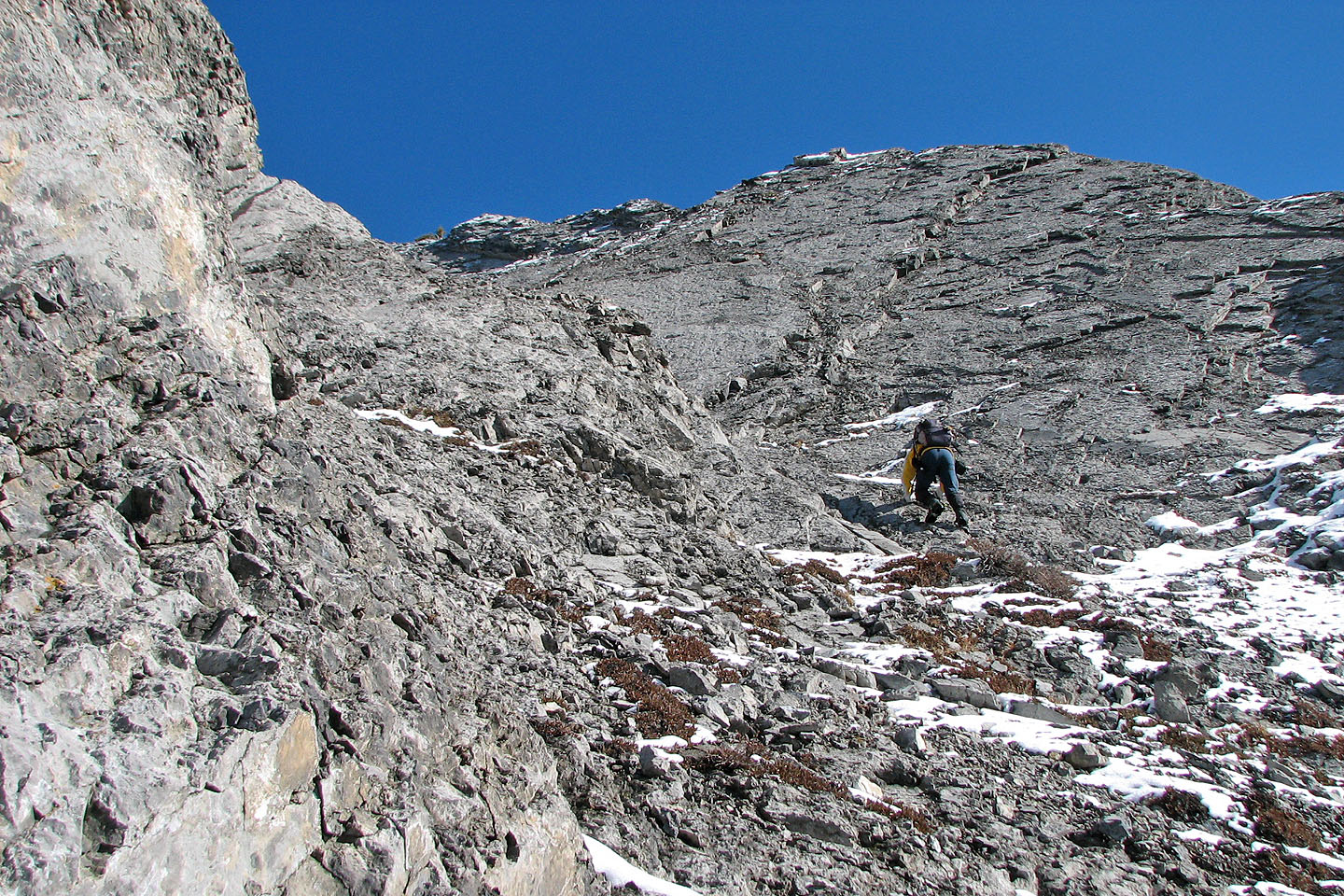 This is as far as we got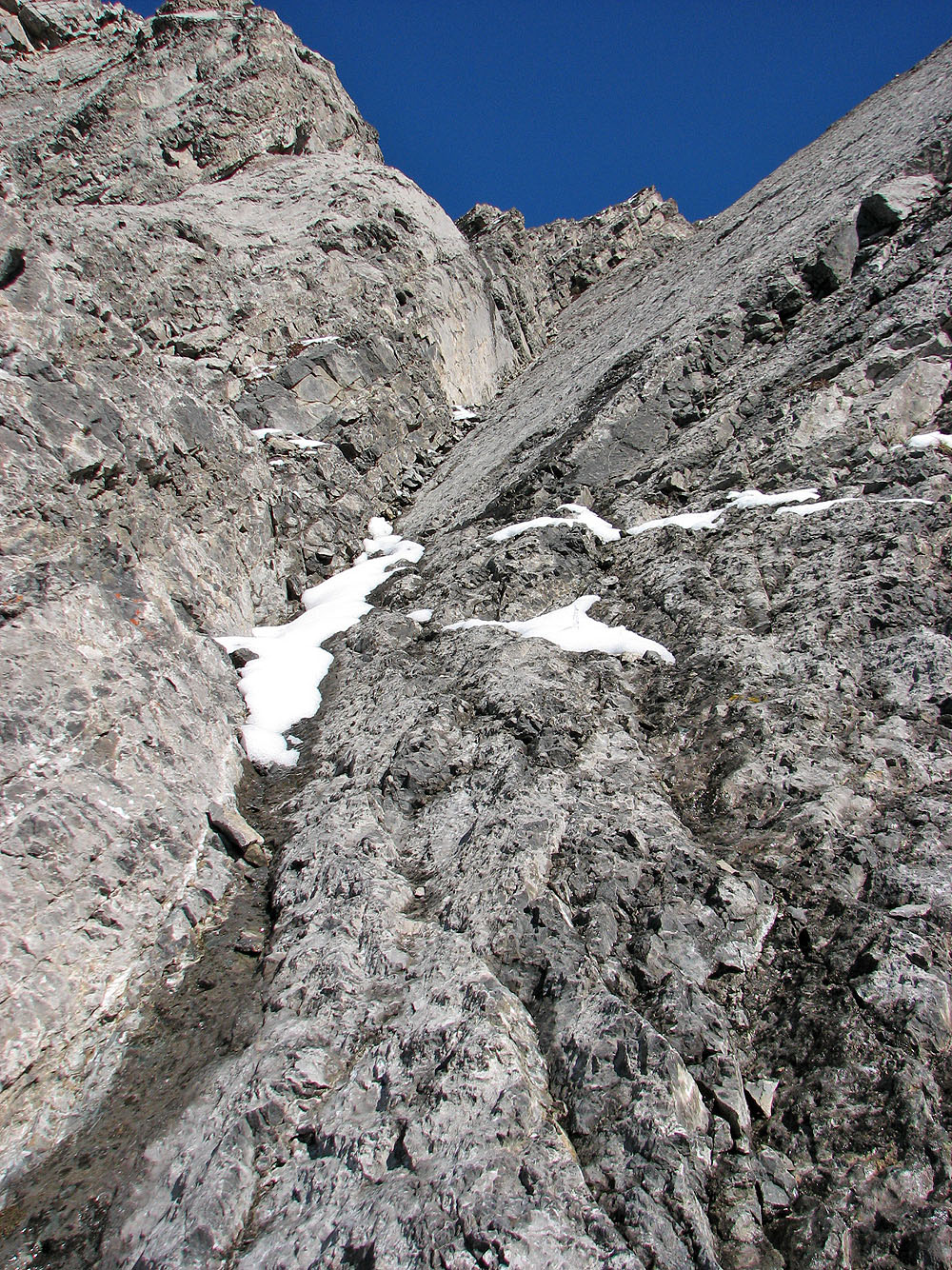 Above me were steep rock slabs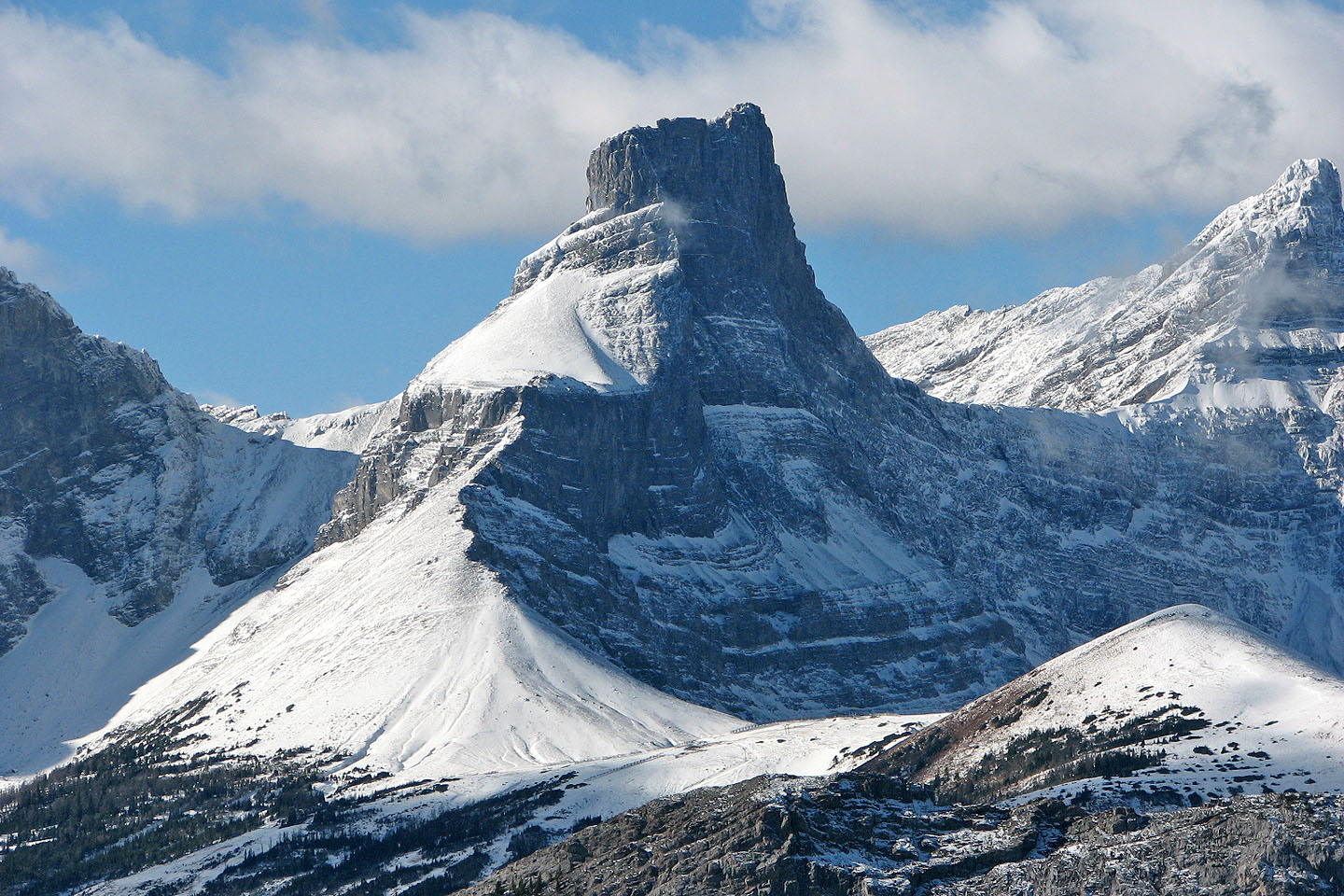 The Fortress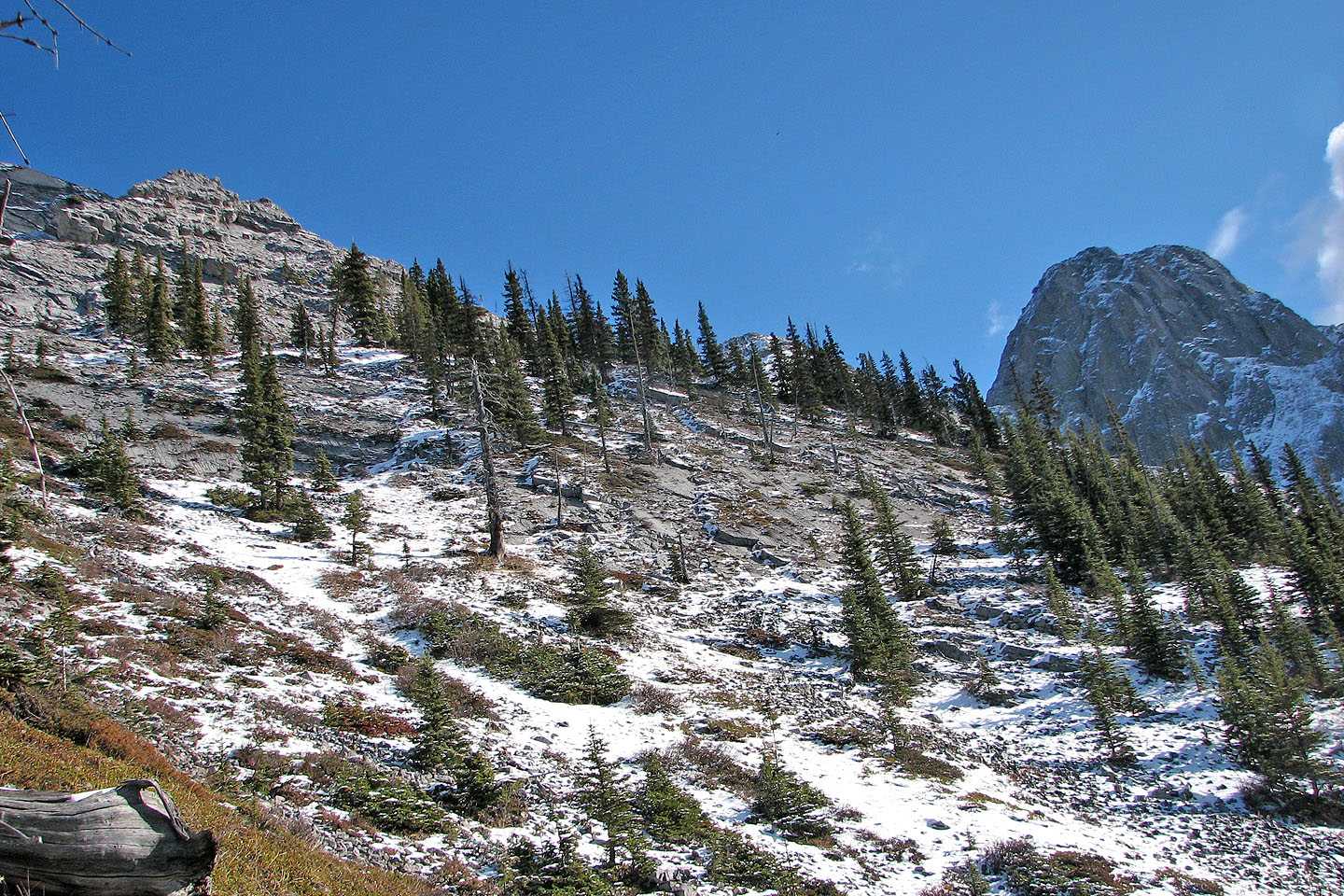 Looking back as we headed down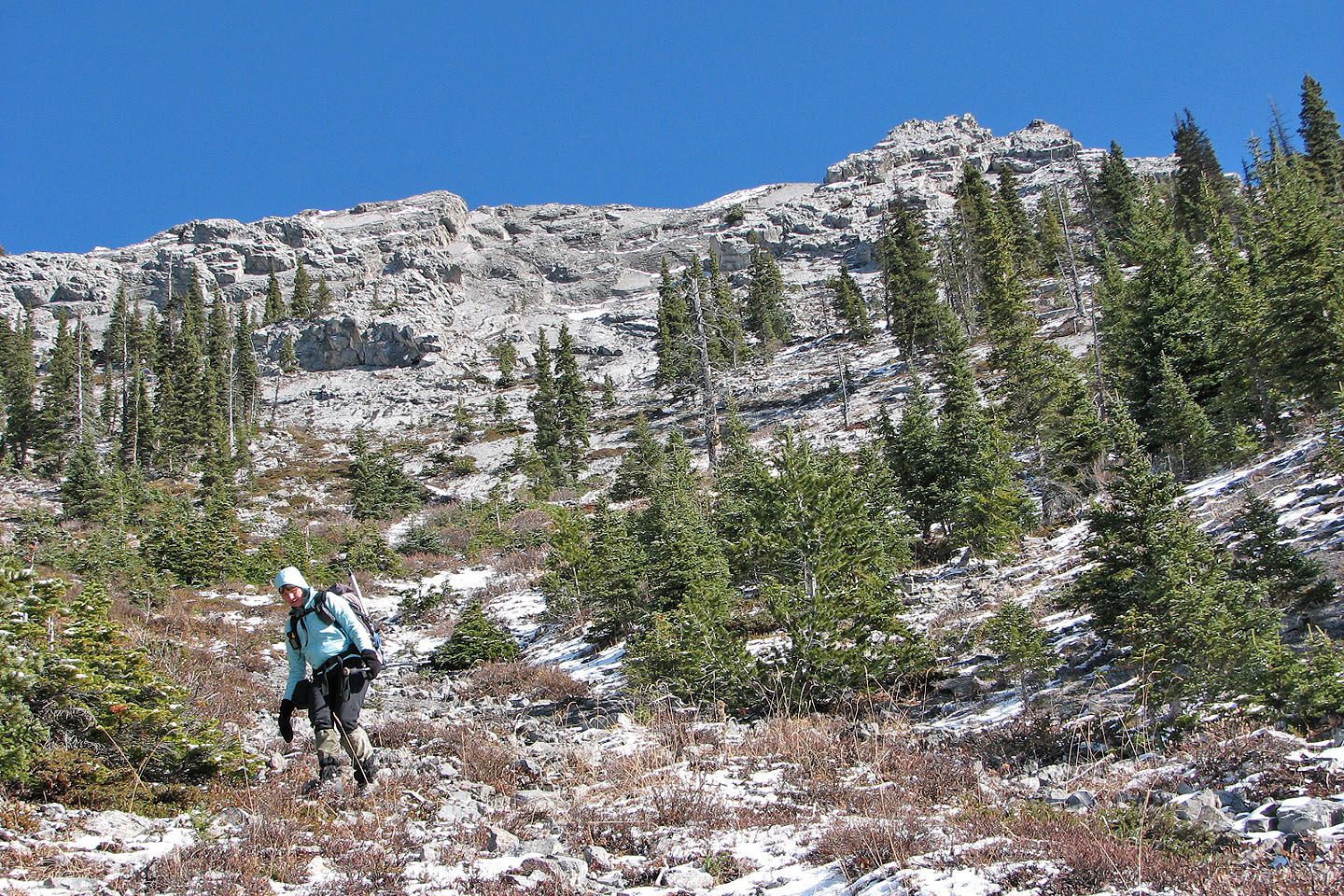 Coming down the next gully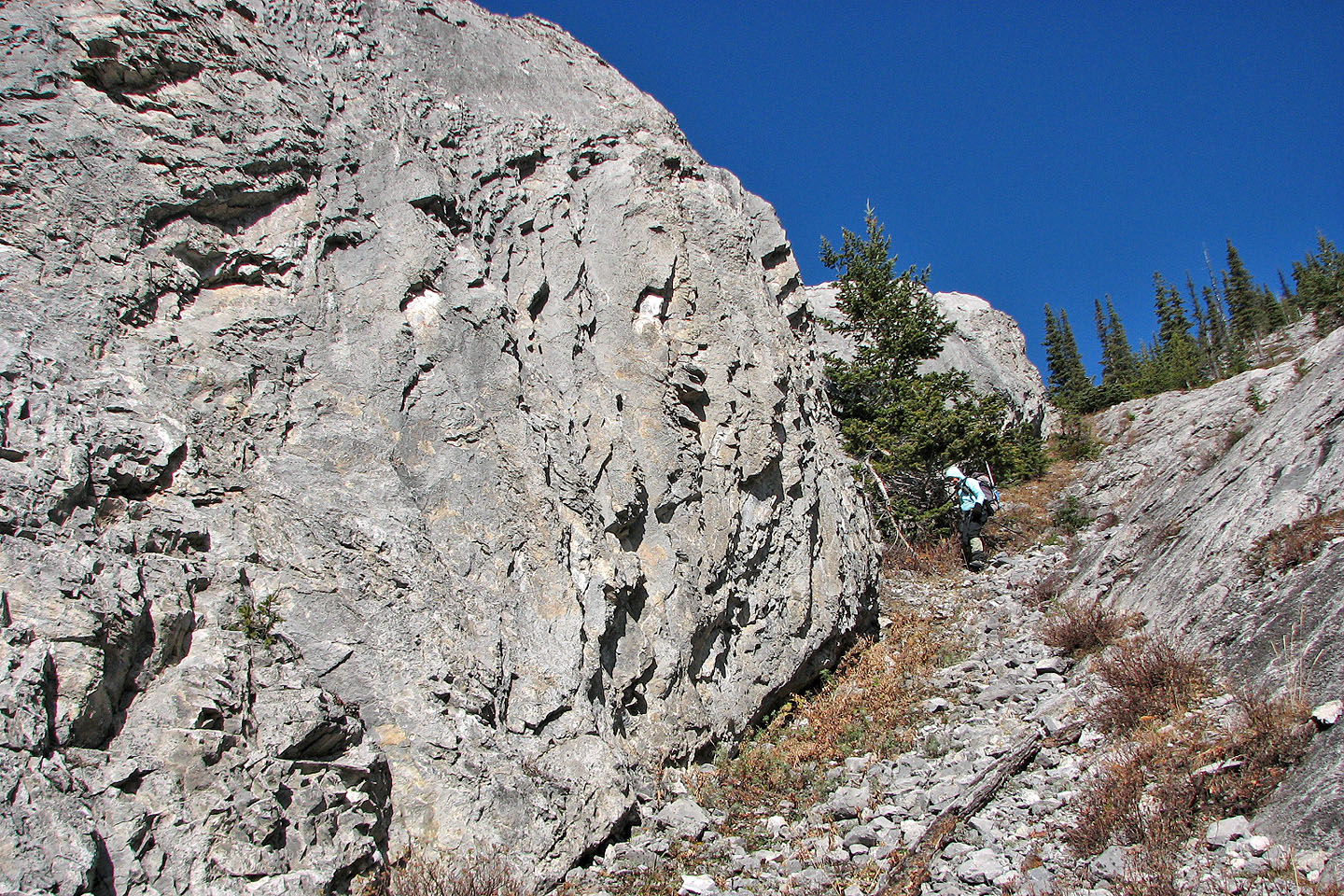 More of the gully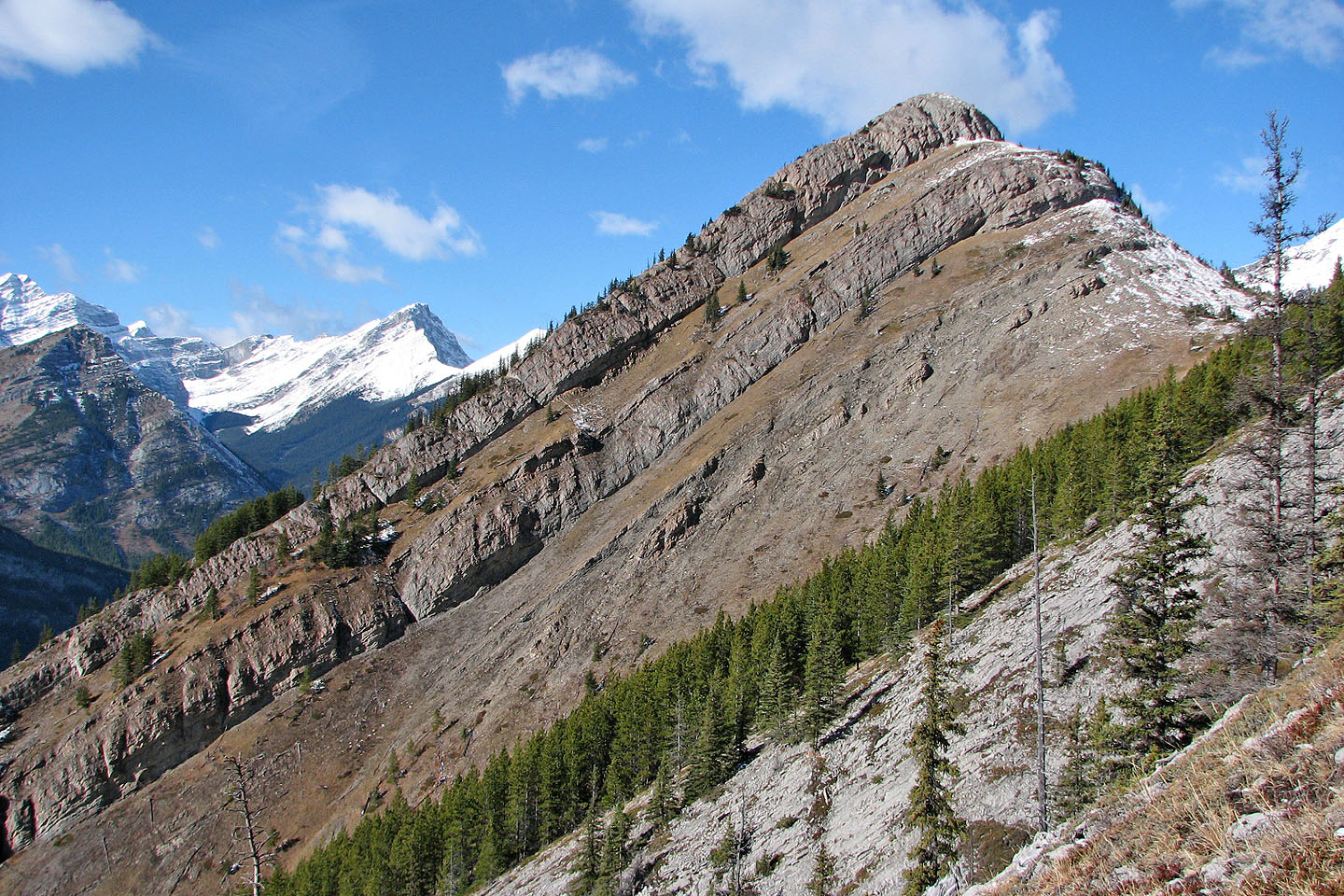 Limestone Mountain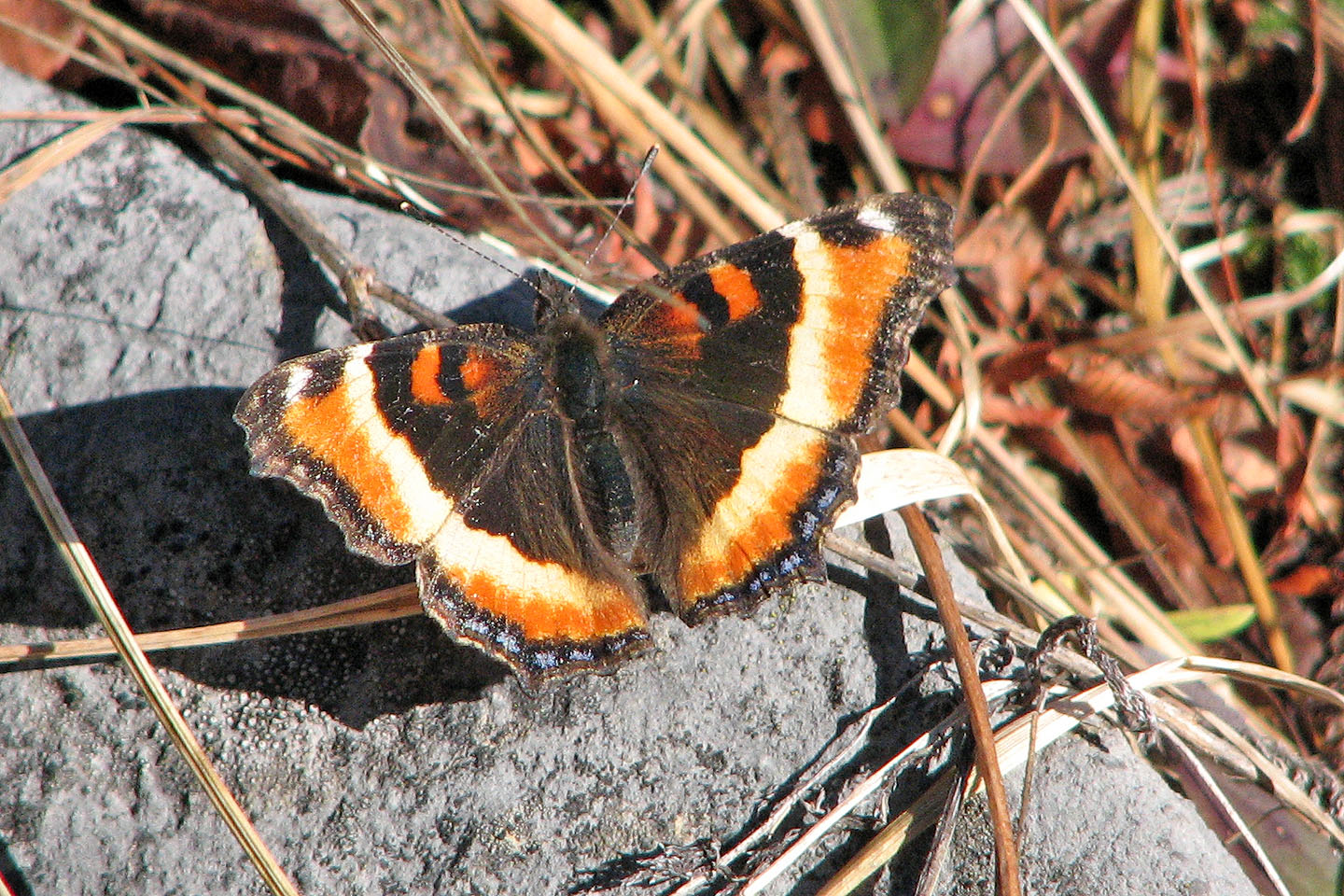 I was puzzled to see this Fire-rim tortoise shell butterfly. It's mid-fall and the flowers are long since gone.