bobspirko.ca | Home | Canada Trips | US Trips | Hiking | Snowshoeing | MAP | About

Holy Cross Mountain, South End (attempt)
Kananaskis, Alberta
December 7, 2002
This was a weak attempt to bag Holy Cross Mountain from the south ridge. I say "weak" since December is short on daylight for a long scramble.

Dinah and I parked left of Gunnery Mountain at a drainage and started up the wooded slope. Having studied the south end of the mountain and its cliff bands, I had an idea of where we wanted to go. Once in the trees, however, we couldn't get our bearings, but fortunately we broke out of the trees into a gully. We had no difficulty in reaching the first high point (2478 m) on the south end of the mountain.

After that, travel became much more difficult. There was a slightly higher point to the north, but we couldn't reach it using the connecting ridge. We had to drop down about 80 m below the ridge to continue. Nor were we able to ascend the other high point.

We continued traversing, mostly below the ridge, until we knew we had to turn back because of the lack of daylight.

Although we didn't make it to Holy Cross Mountain (we did return to climb it using the popular east ascent) or even the south summit, the south end of Holy Cross has some fascinating rock formations that made it worthwhile.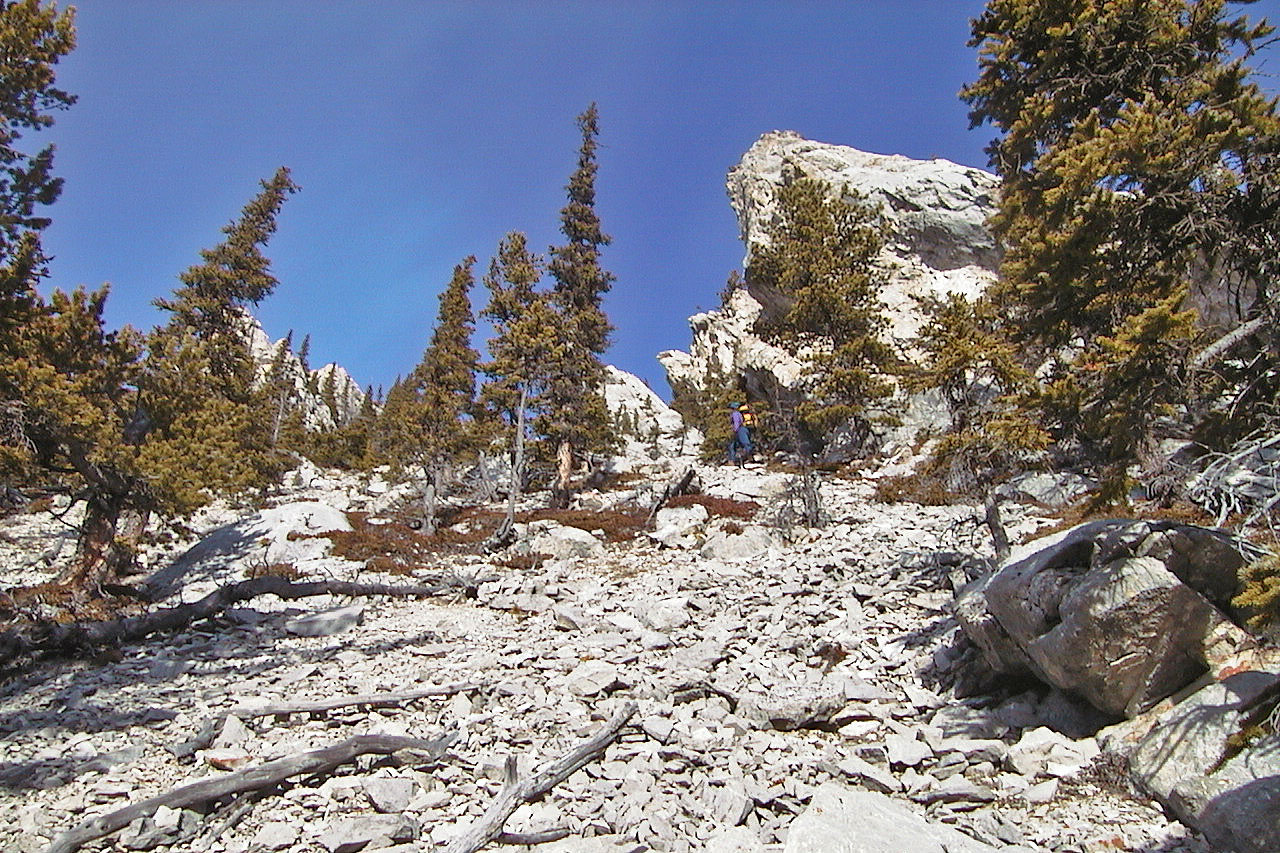 Hiking up the gully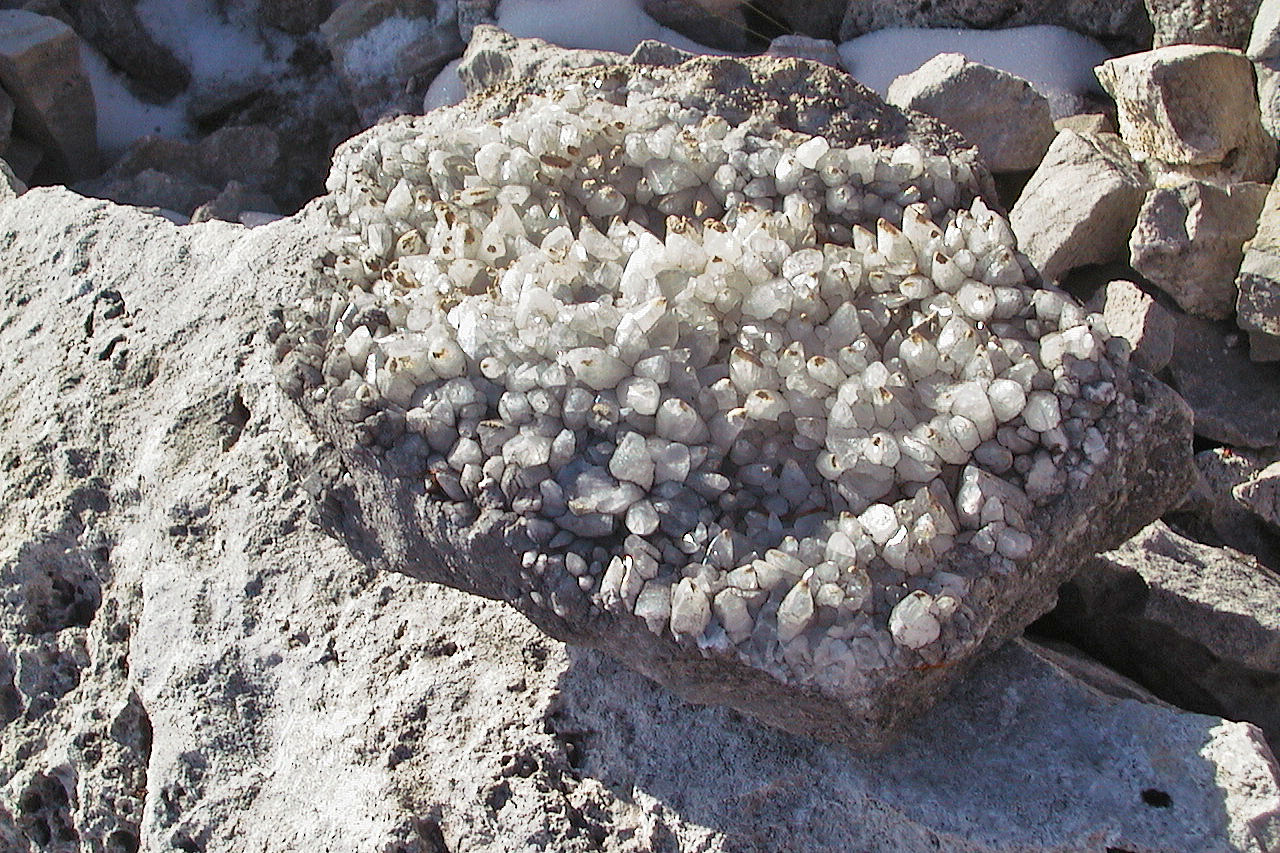 Interesting crystals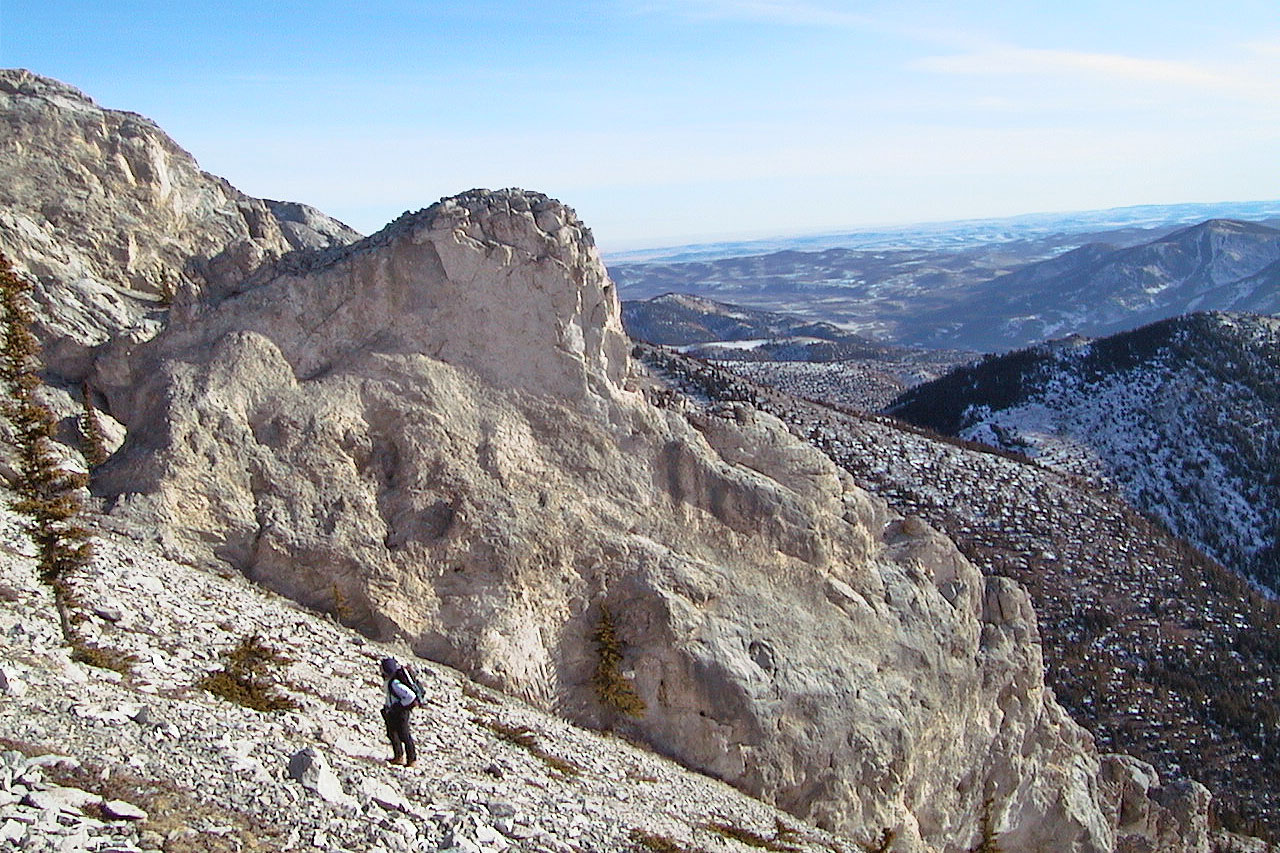 We passed by this rock fin at the top of the gully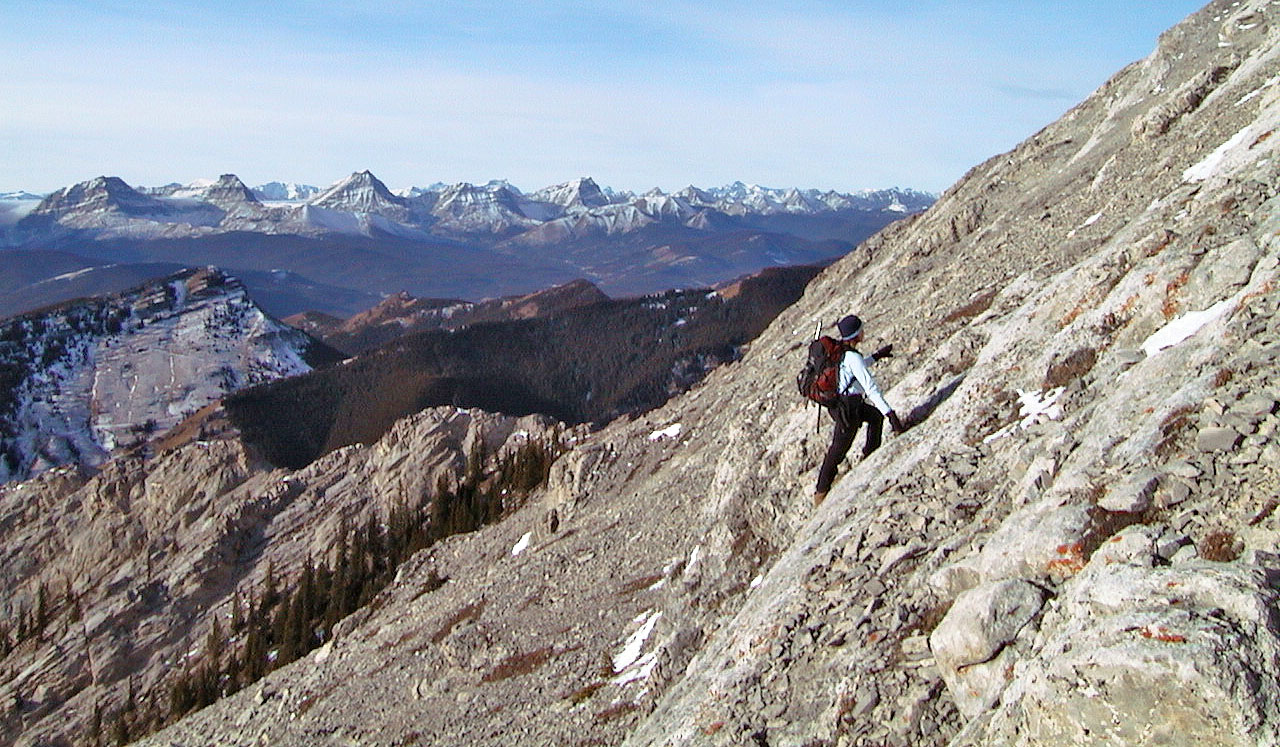 The slope begins to steepen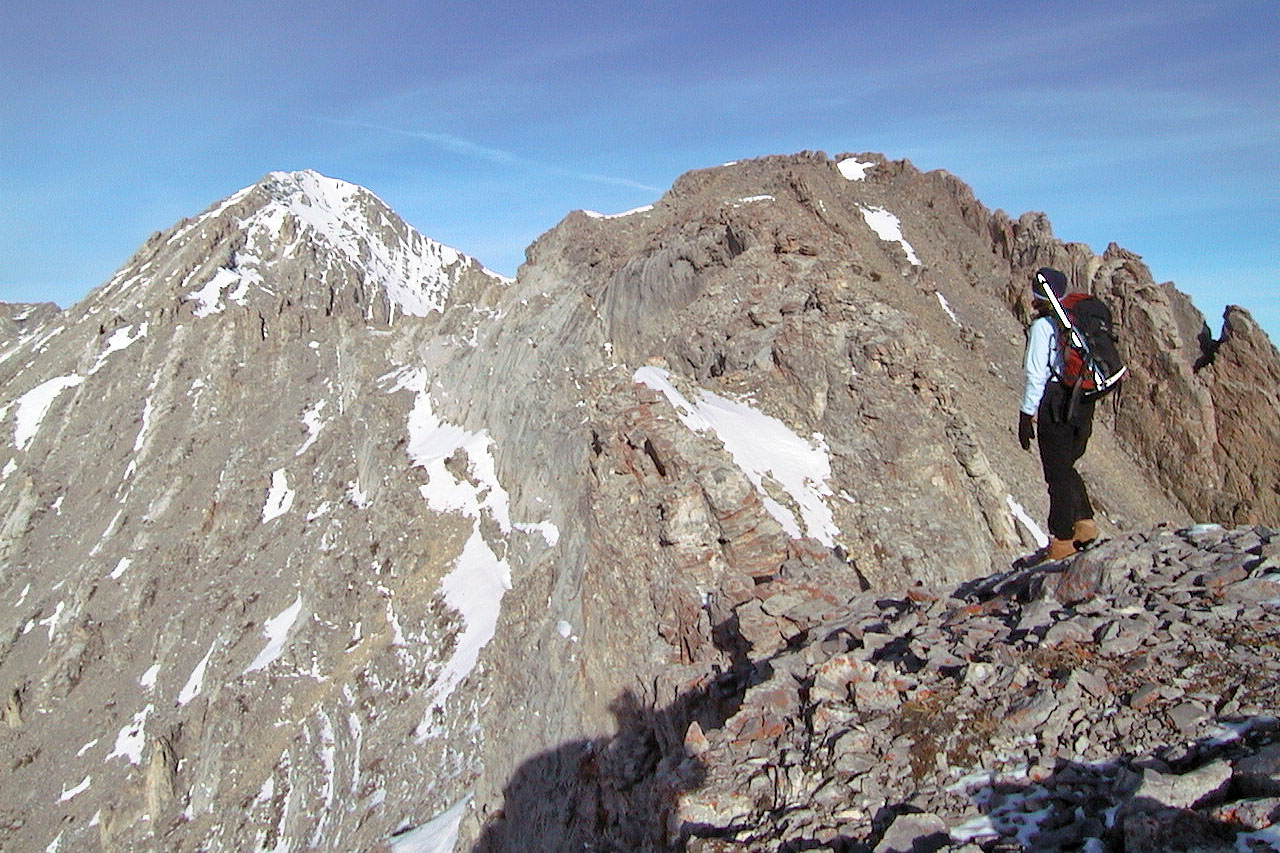 On the first high point. Holy Cross is on the far left.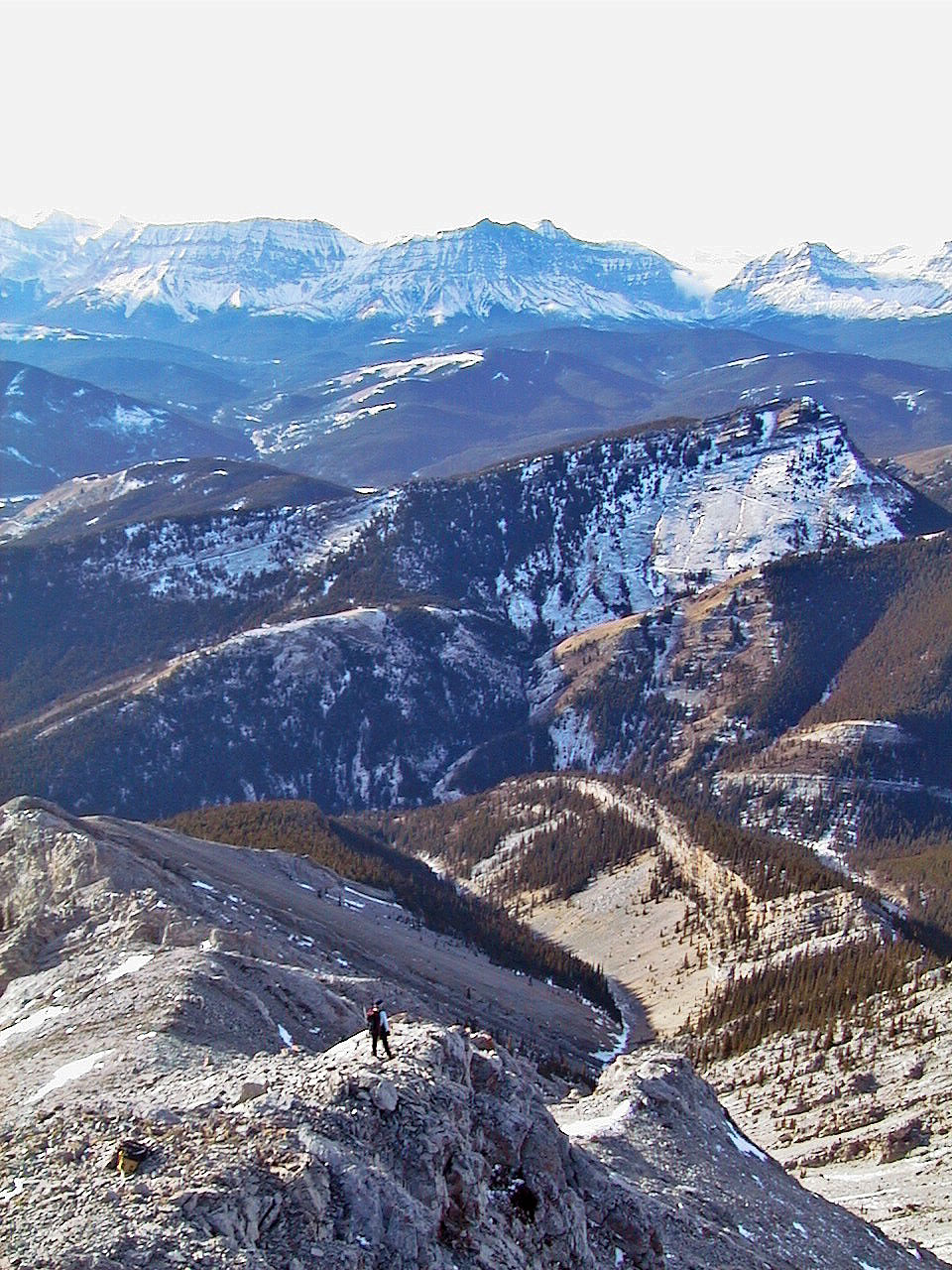 Looking west, Junction Hill in the foreground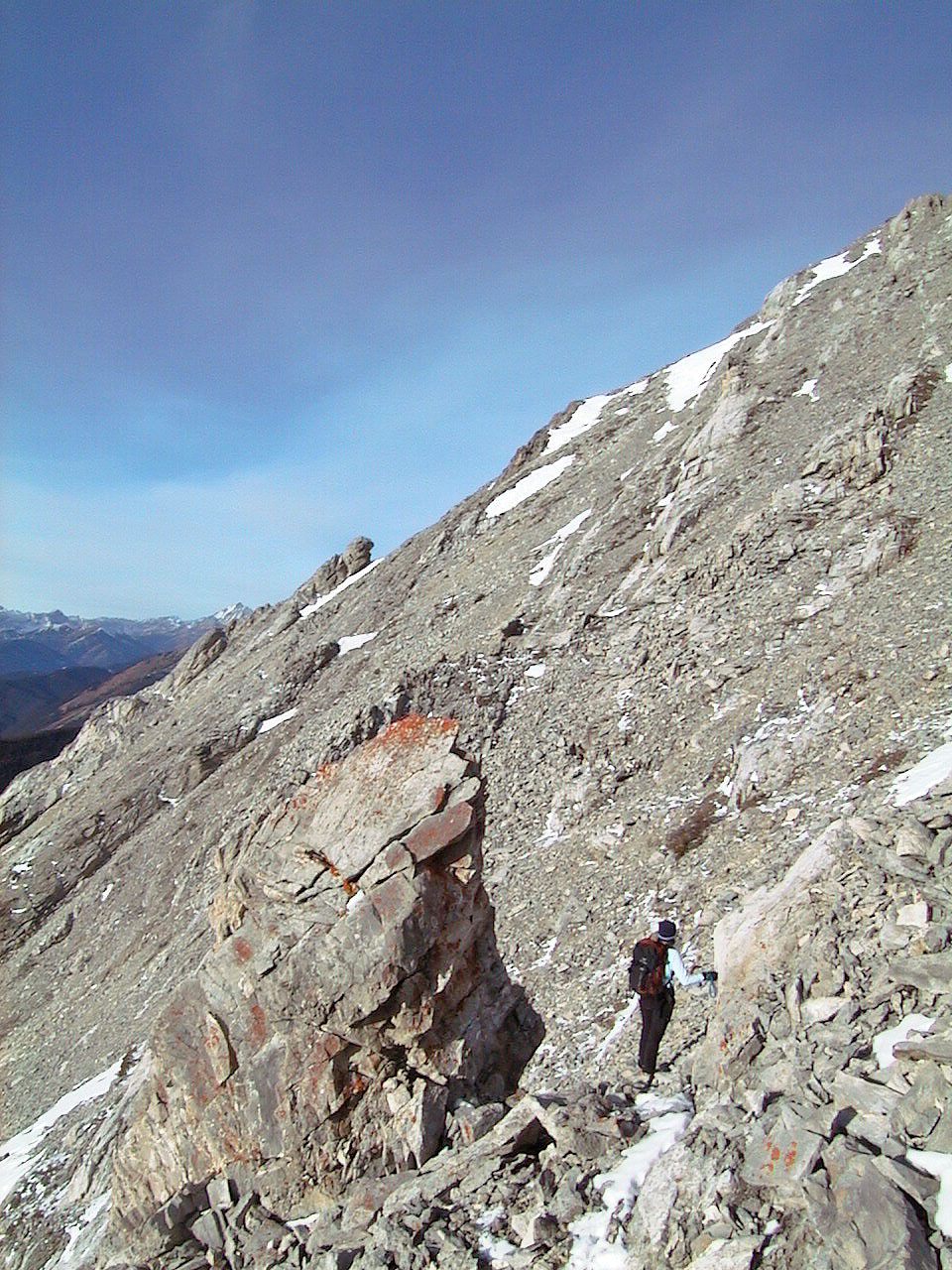 Passing a pinnacle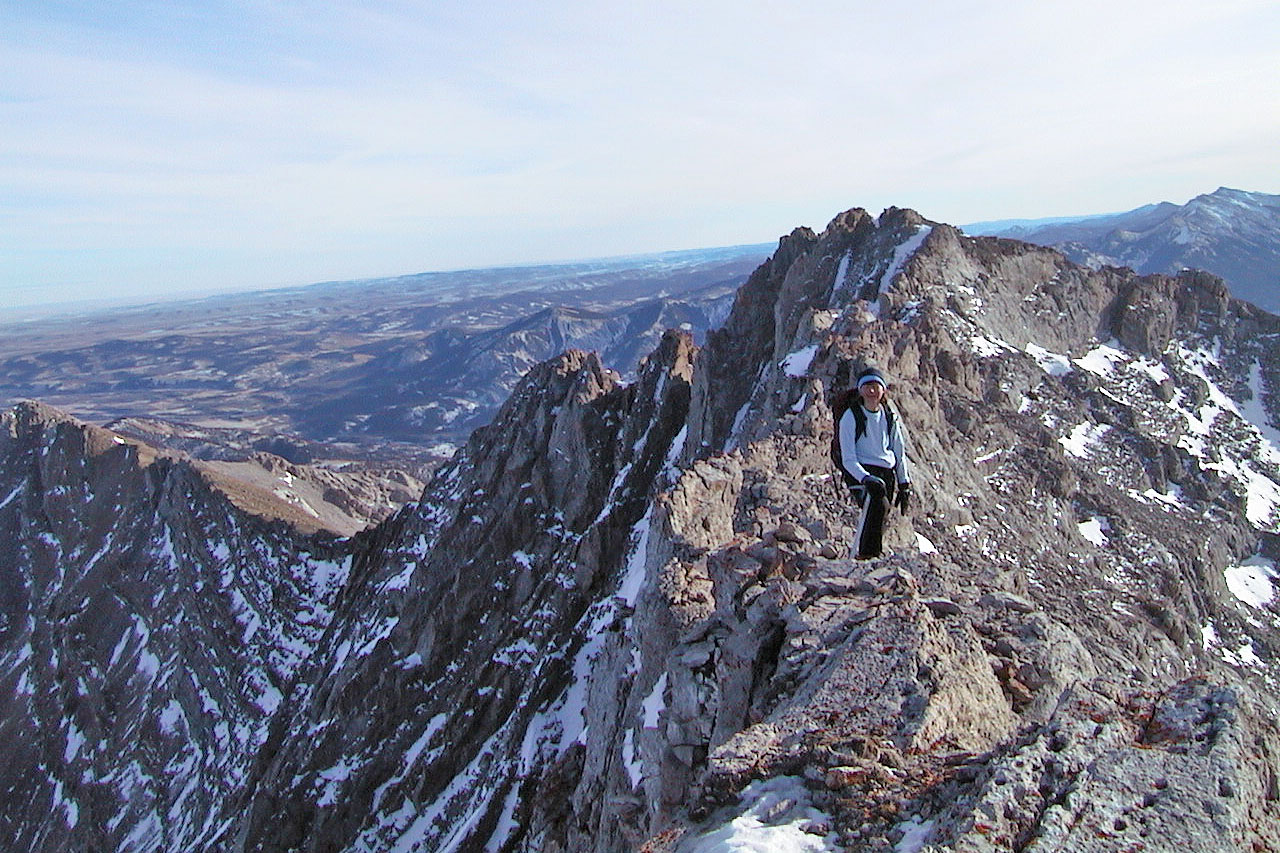 Looking back along the ridge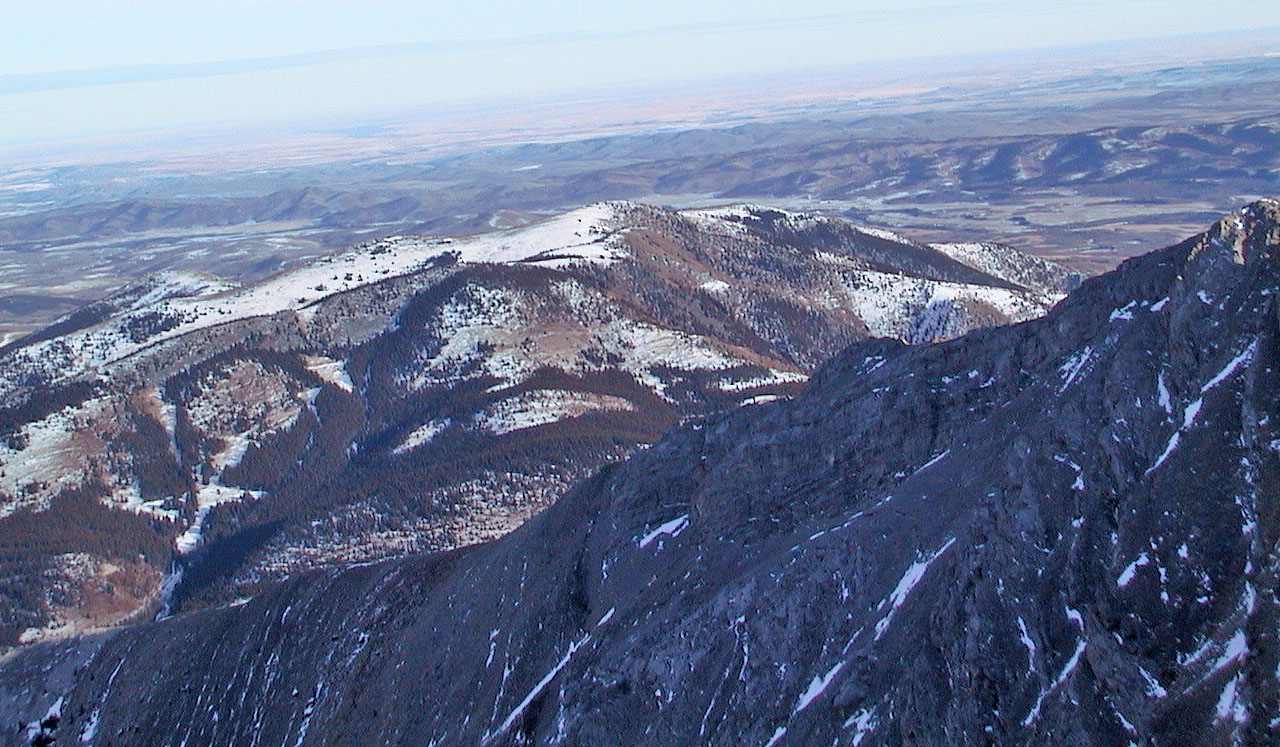 Bull Creek Hills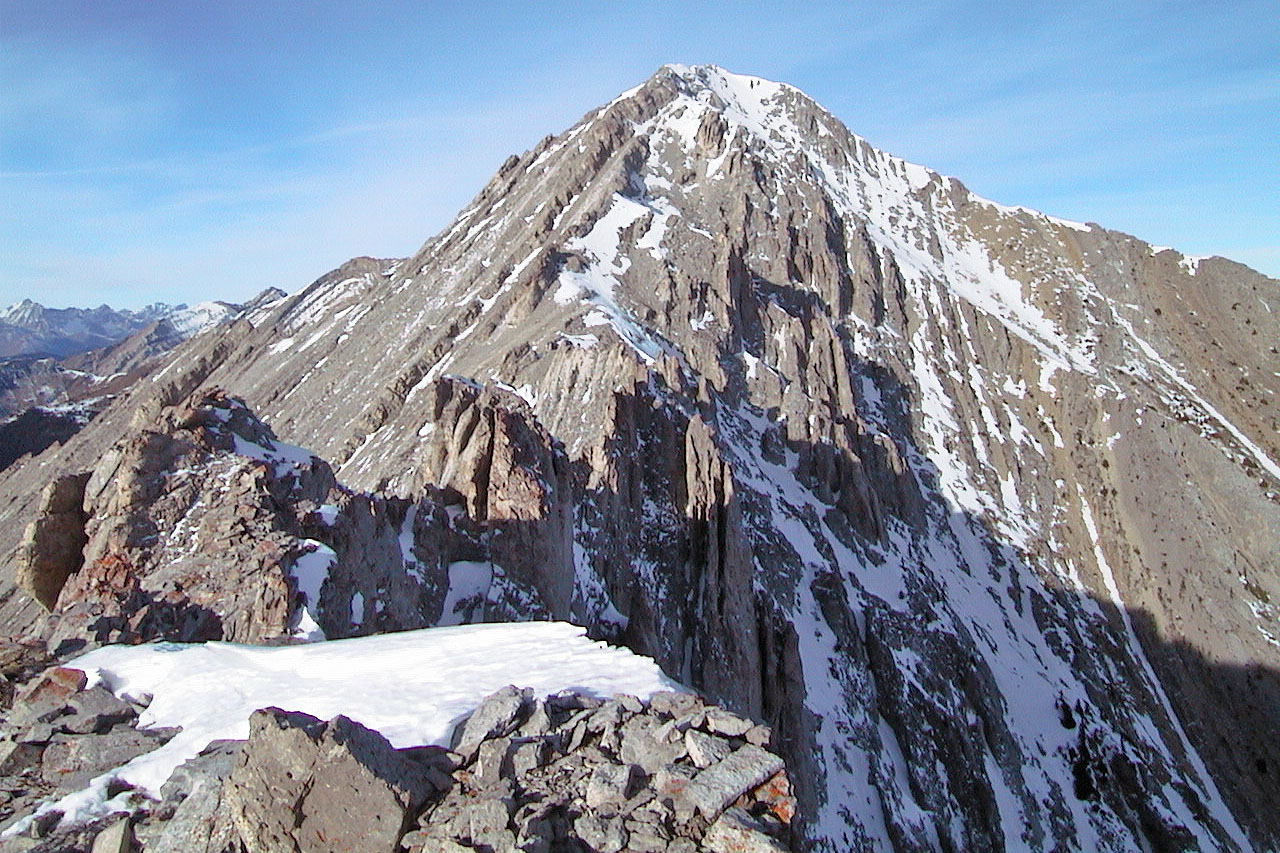 Holy Cross Mountain is still far away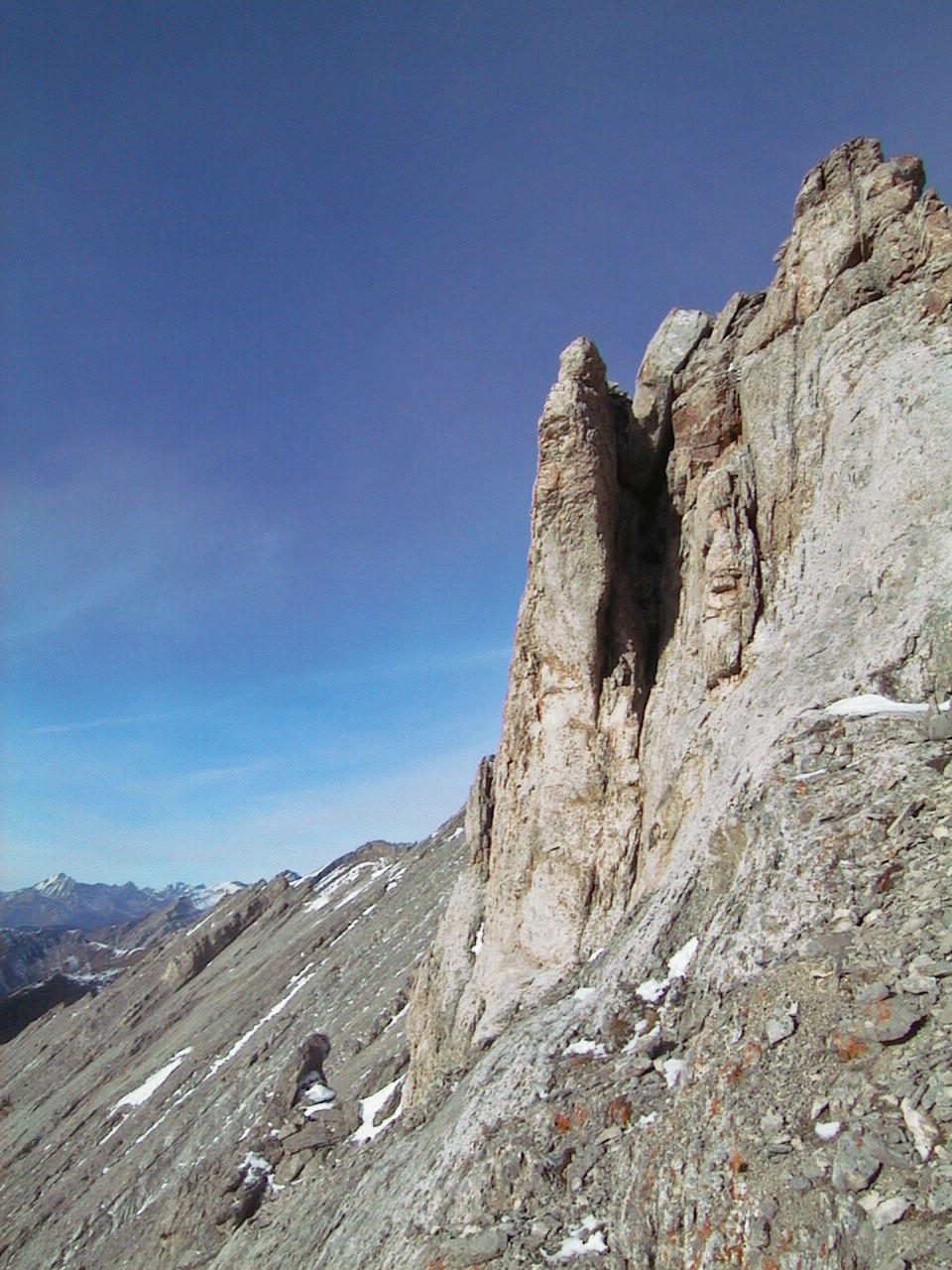 We were forced to drop down to the rock blade below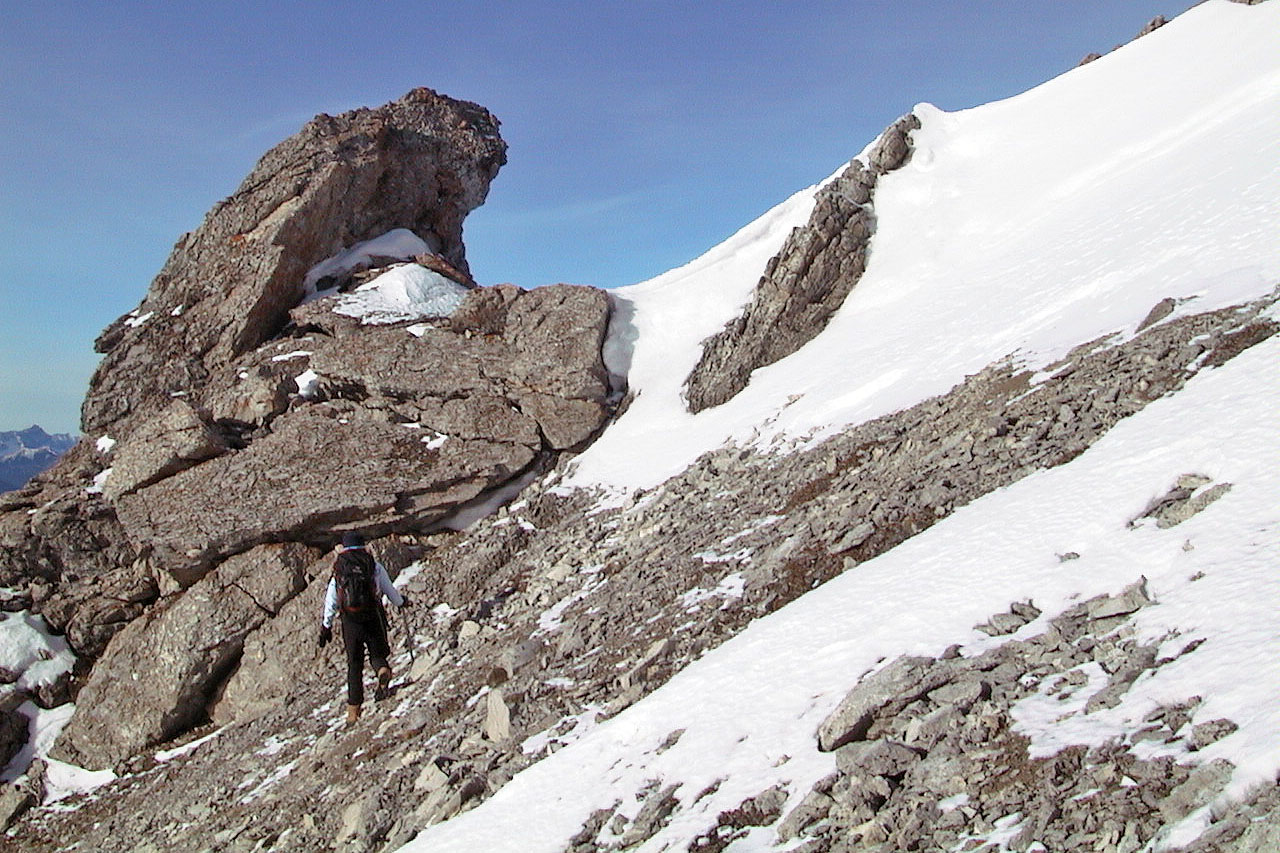 Heading to the rock blade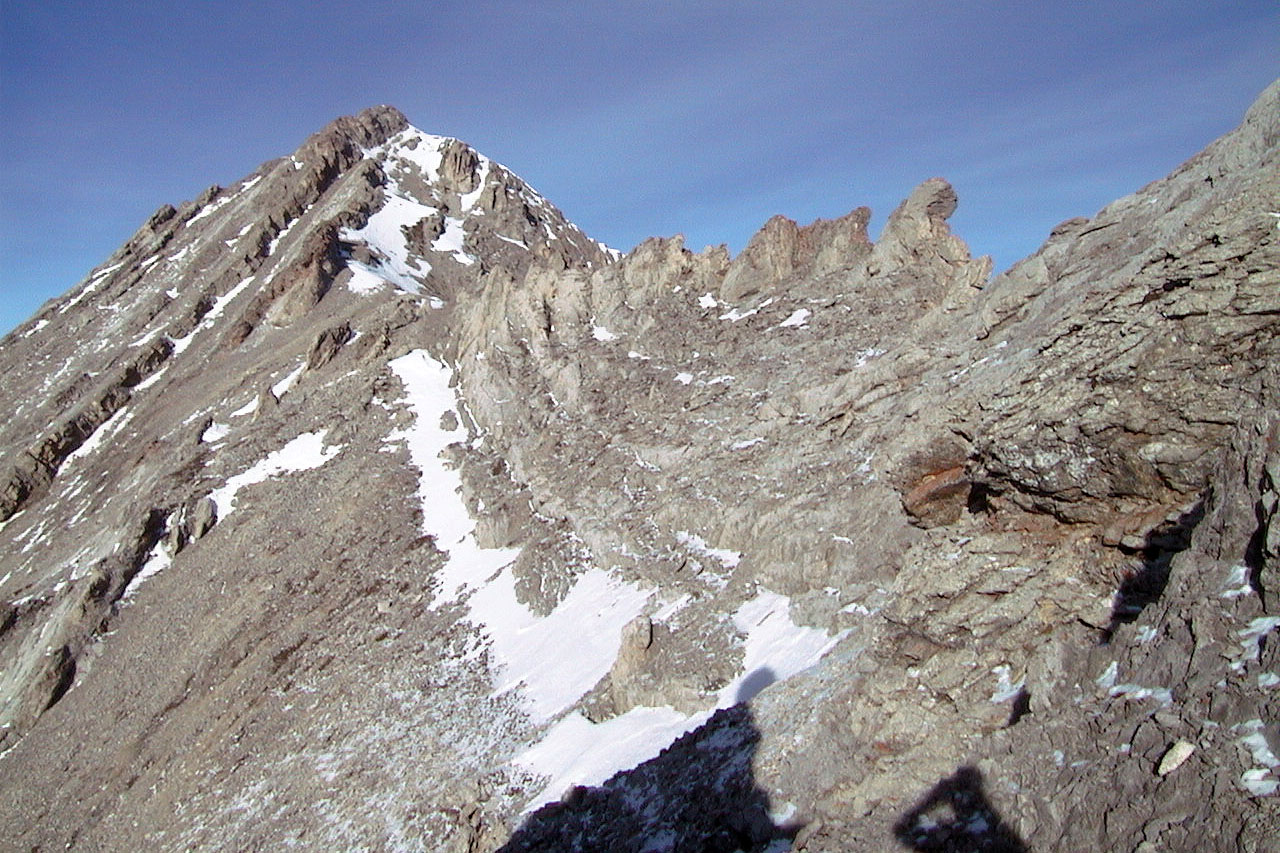 A serrated knife edge ridge leads to Holy Cross Mountain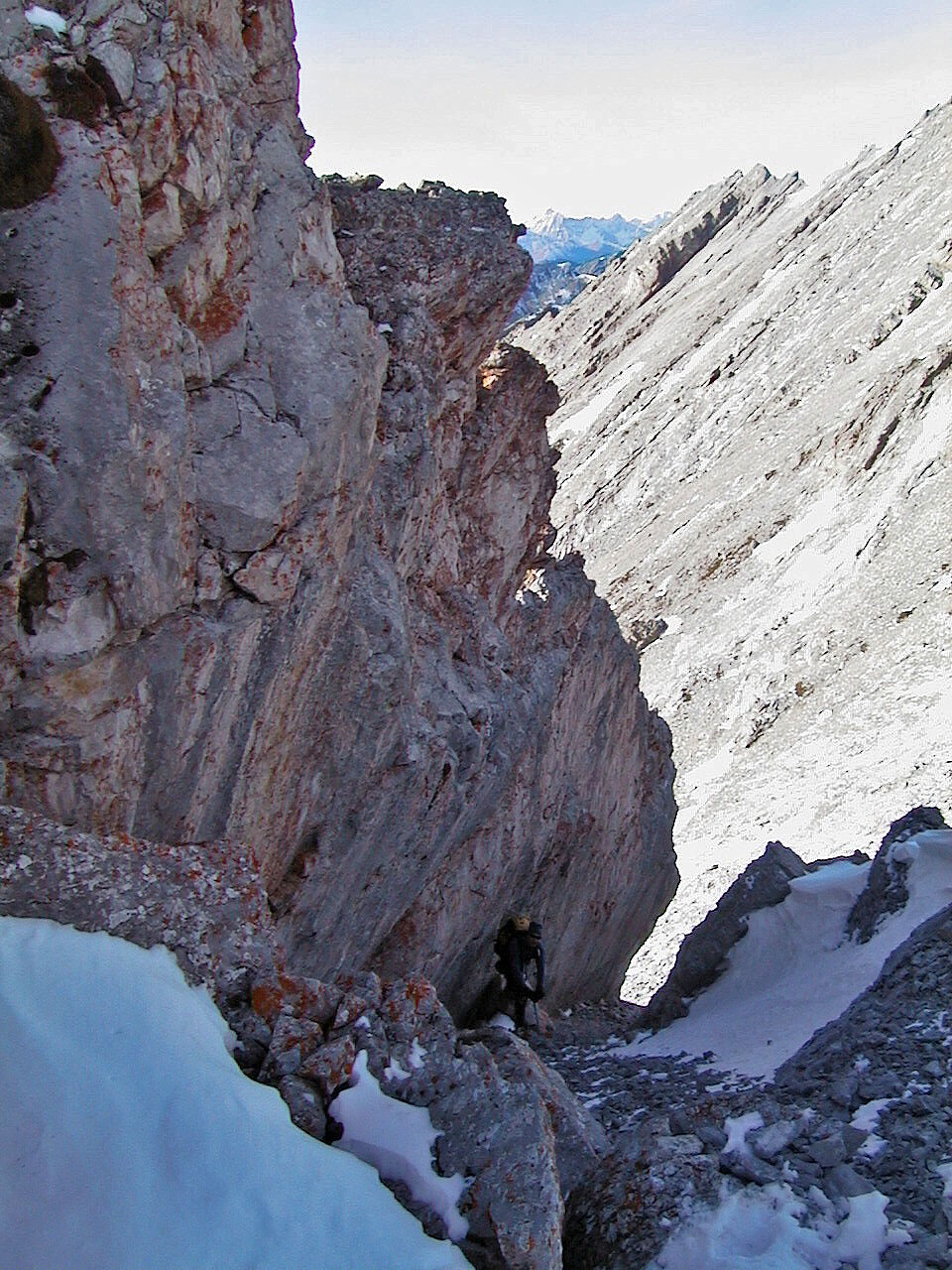 Checking out a chute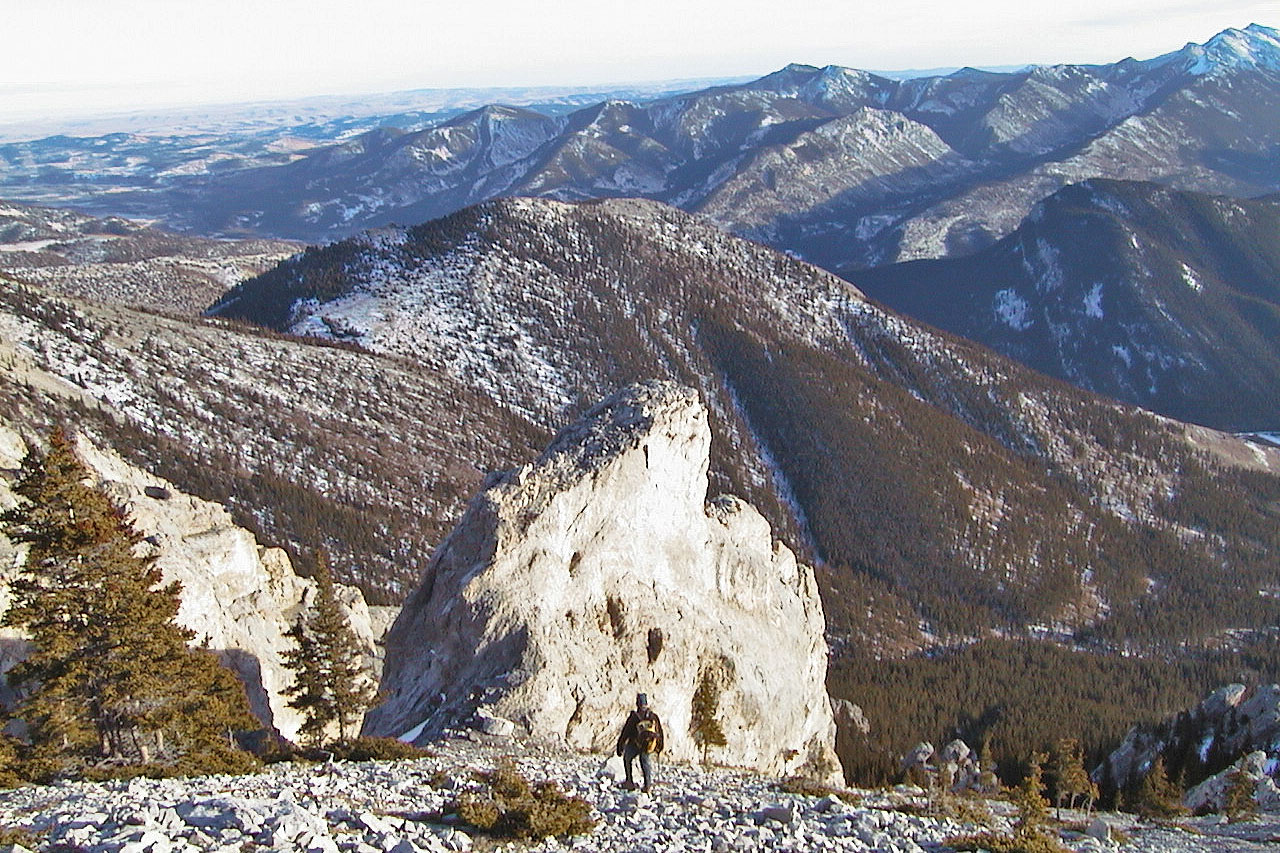 Heading back to the rock fin. Gunnery Mountain ahead.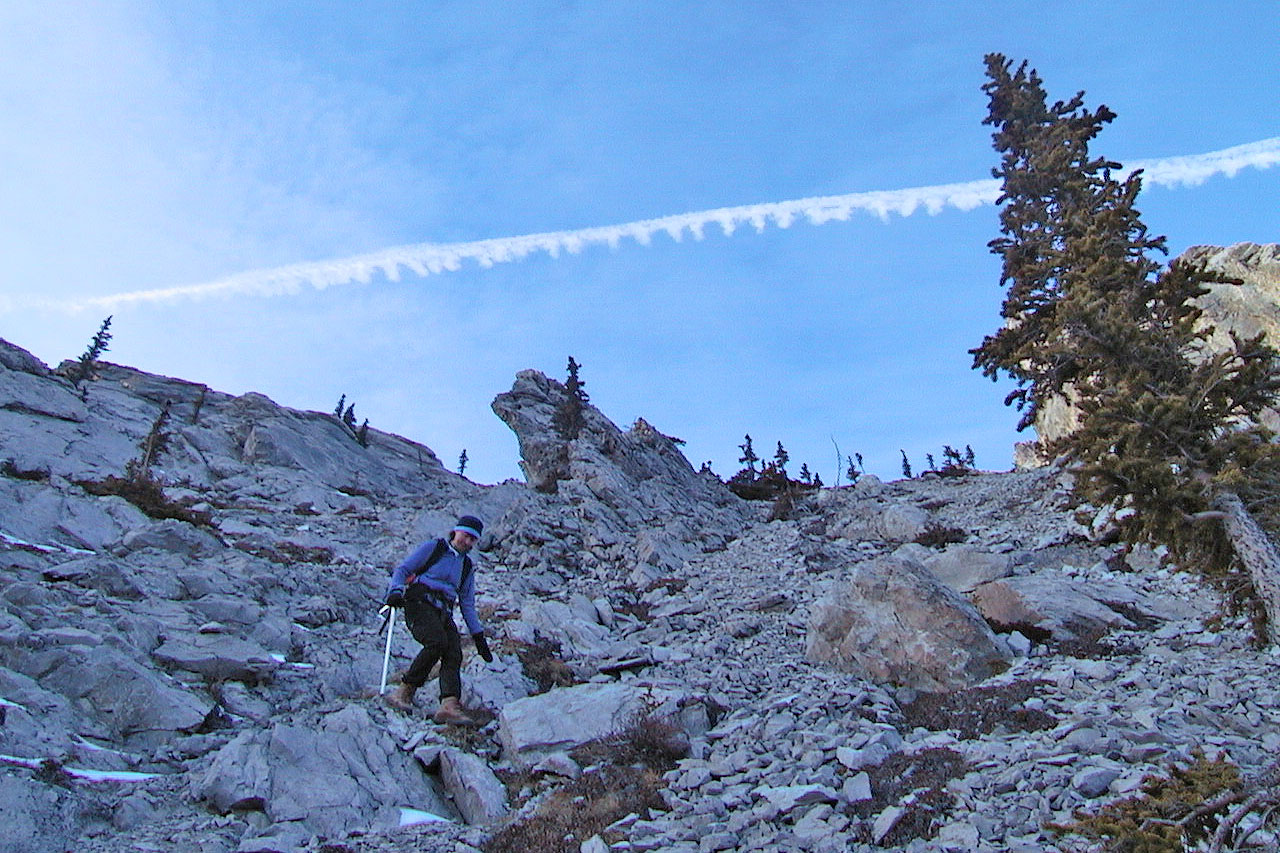 Another look at the rock fin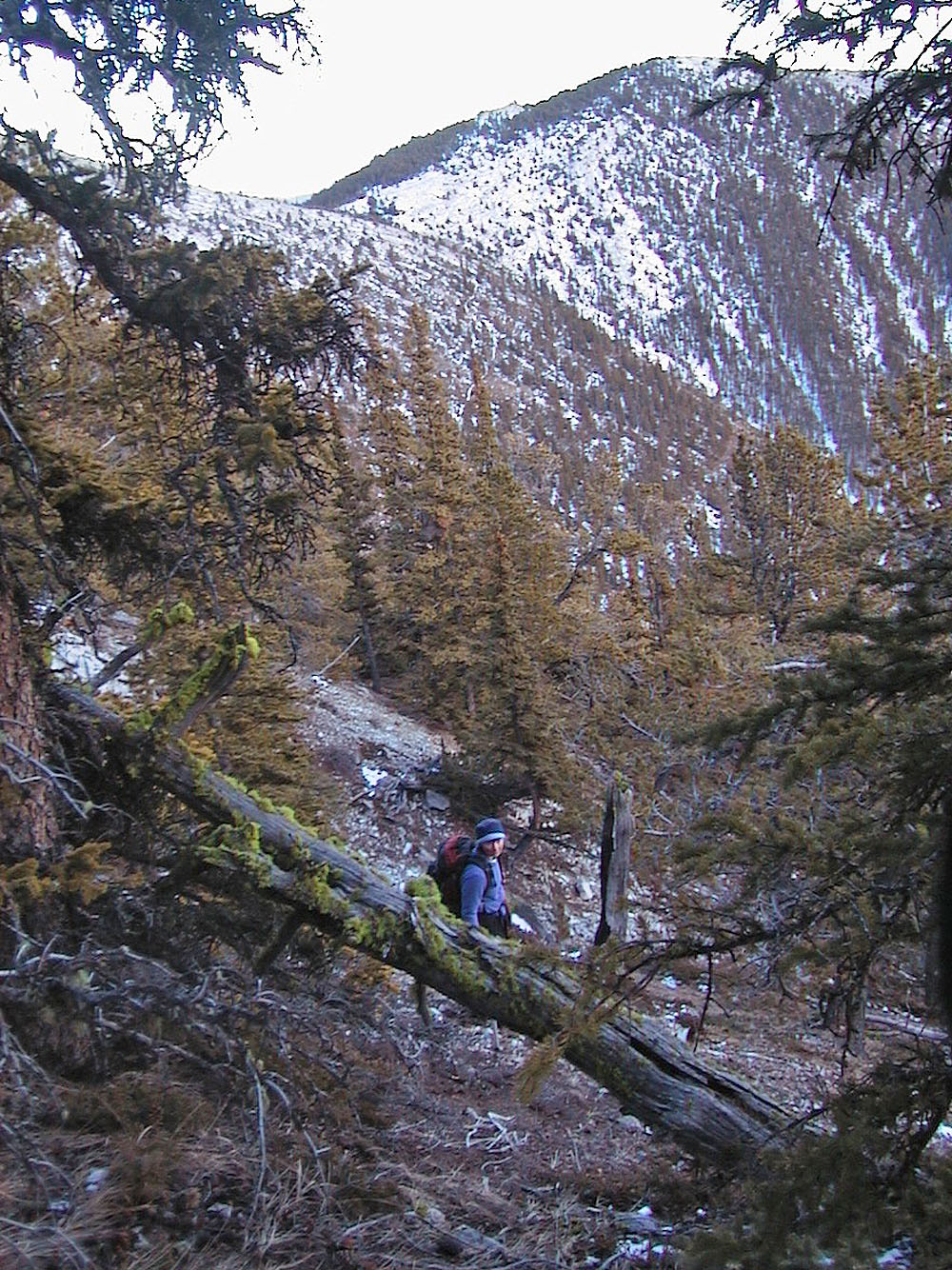 Back in the woods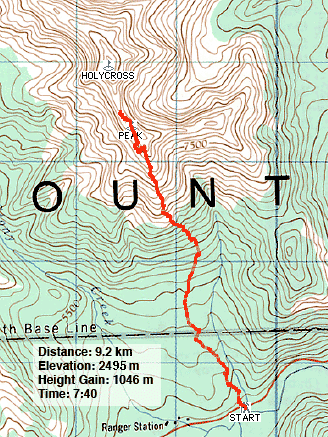 82 J/7 Mount Head