bobspirko.ca | Home | Canada Trips | US Trips | Hiking | Snowshoeing | MAP | About

"Cat Creek Ridge" (Attempt)
Kananaskis, Alberta
September 17, 2005
A recent snowfall has limited our scrambling so Dinah and I returned to Cat Creek Hills, an area we visited last fall when we climbed Cat Creek Knob.
Like the last time, we wanted to climb a peak at 656914, the high point at the end of an unnamed ridge which I call "Cat Creek Ridge." On our last trip, we hiked past the forks and continued up Cat Creek, part of the Cat Creek Loop; this time we took the right fork. It's more direct, but the trail goes over a pass.
After we reached the pass, we followed the trail down to where it crosses a creek. When the trail made a sharp left turn, we left it and started bushwhacking uphill. Bushwhacking always looks better on the map than it is, and this time was no different. The undergrowth and deadfall weren't a problem, but there were more ups and downs than I expected. I wanted to angle to the col on the ridge, but instead we found it easier to ascend almost straight up. After about an hour of climbing, we were glad to get out of the trees.
As soon as we did, Dinah spotted five mountain goats climbing up the next rib. We followed them with our eyes until they reached an outcrop where another seven mountain goats were, as if stopped to regroup. After that the entire bunch disappeared behind the outcrop. We continued climbing before seeing them again: they crossed the ridge above us.
We continued up the rib where the grass gave way to rocks, much of which was under snow. Near the top of the ridge, the slope steepened but there was less snow. We reached a point far above the col that I had originally aimed for. Beyond the col we could see the high point, 656914.
For the most part, the ridge was too sharp to walk on, so we mostly stayed just left of it. When we reached the col we decided to leave the ridge. Because of time constraints, we couldn't push on to the high point. We followed a rib down to the valley below. Instead of returning the same way, however, we followed the Cat Creek Loop in reverse.
Postscript: We returned in 2006 and took a more direct route that avoided the knife-edge ridge and had no trouble summiting Cat Creek Ridge.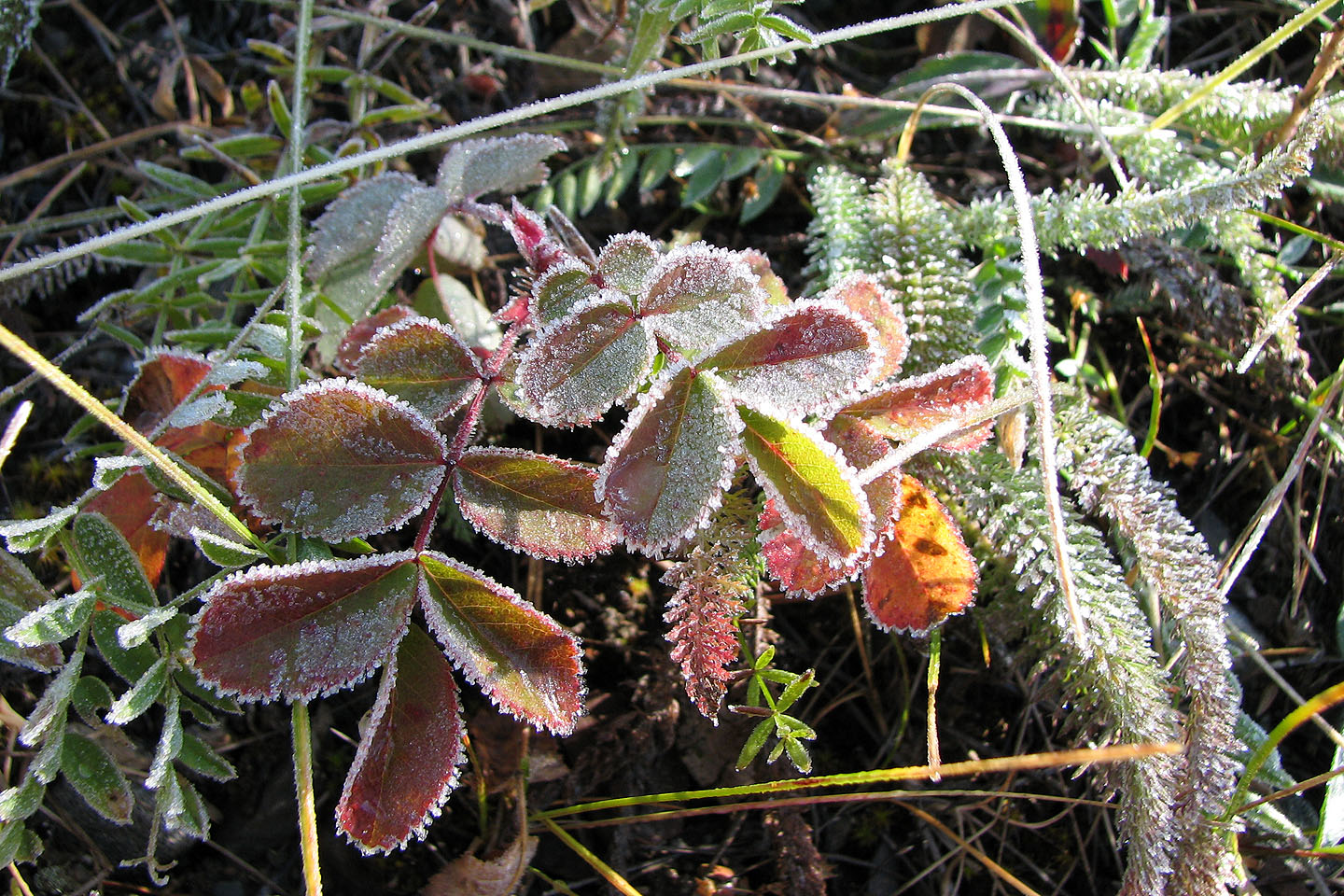 Frosty morning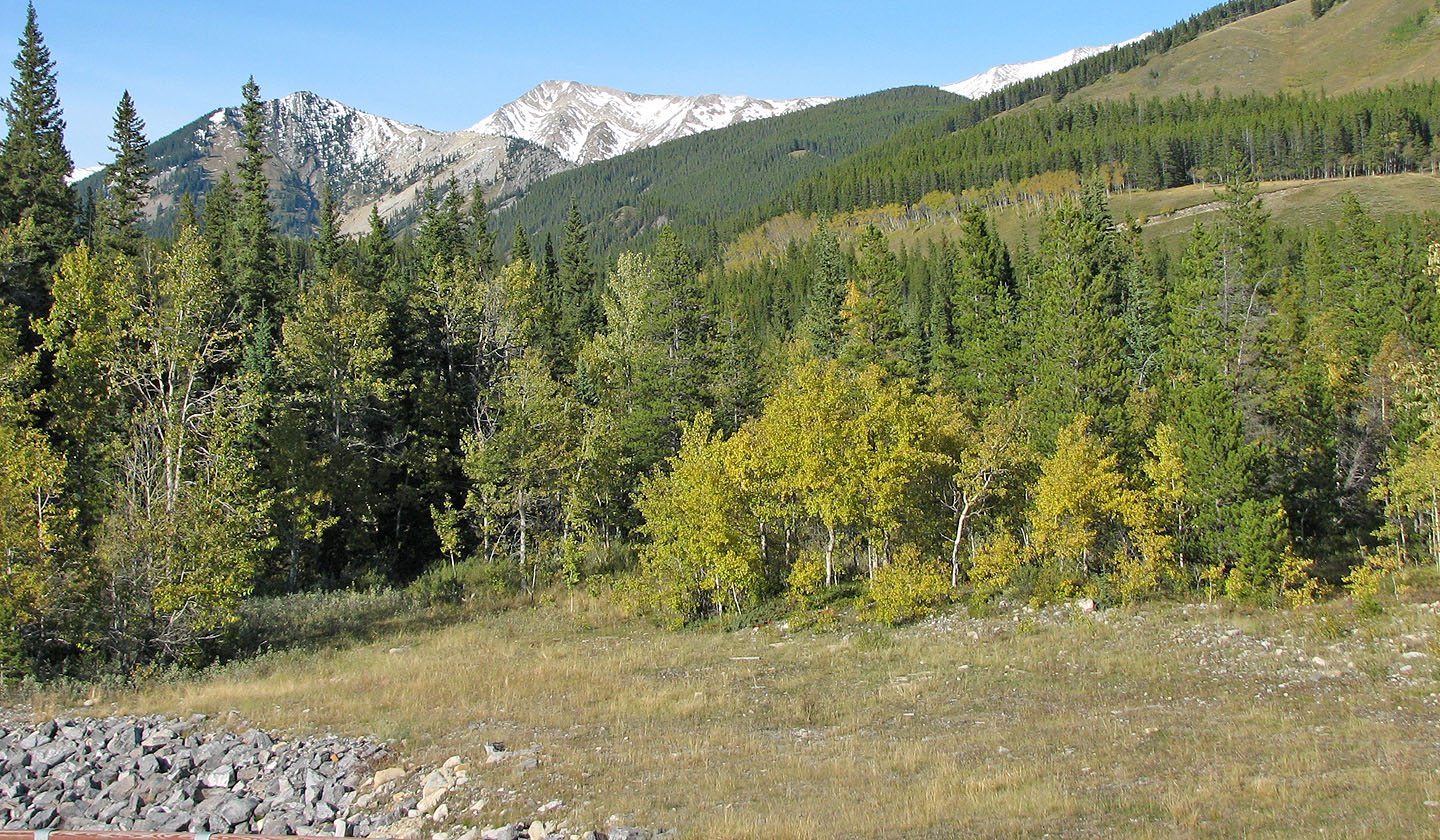 View of the ridge from the trailhead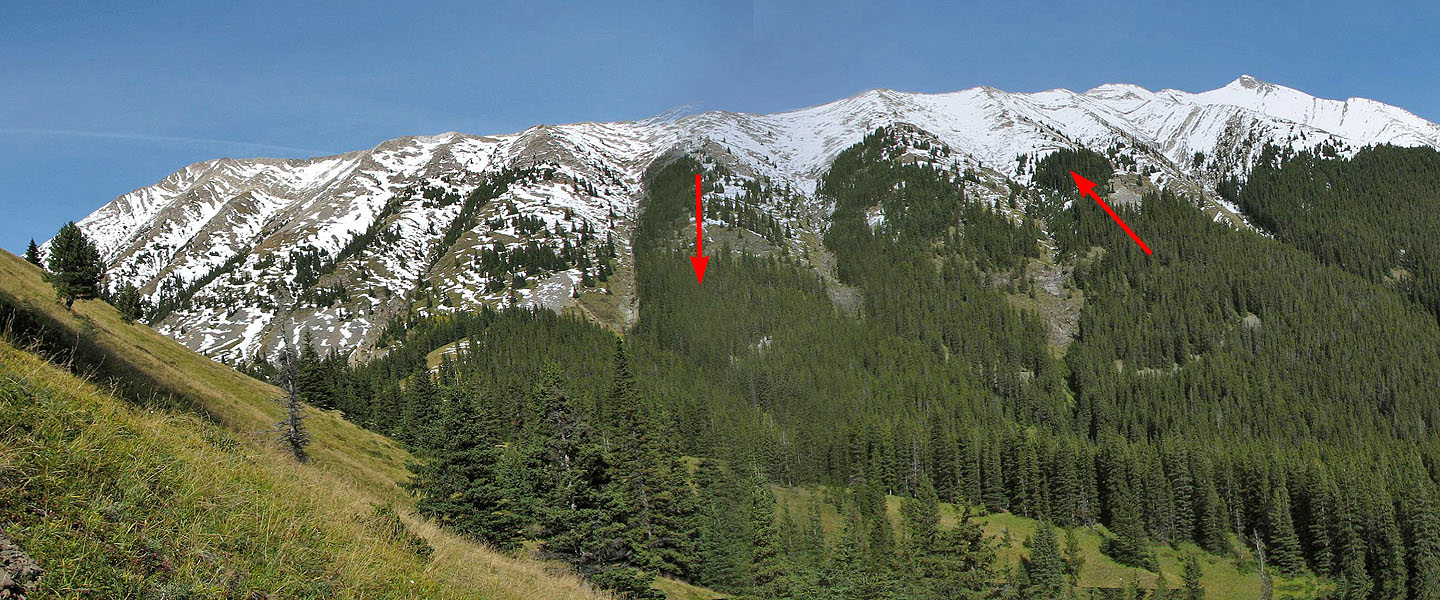 Arrows indicated the ascent and descent routes. Mount Head is far right. Summit is far left.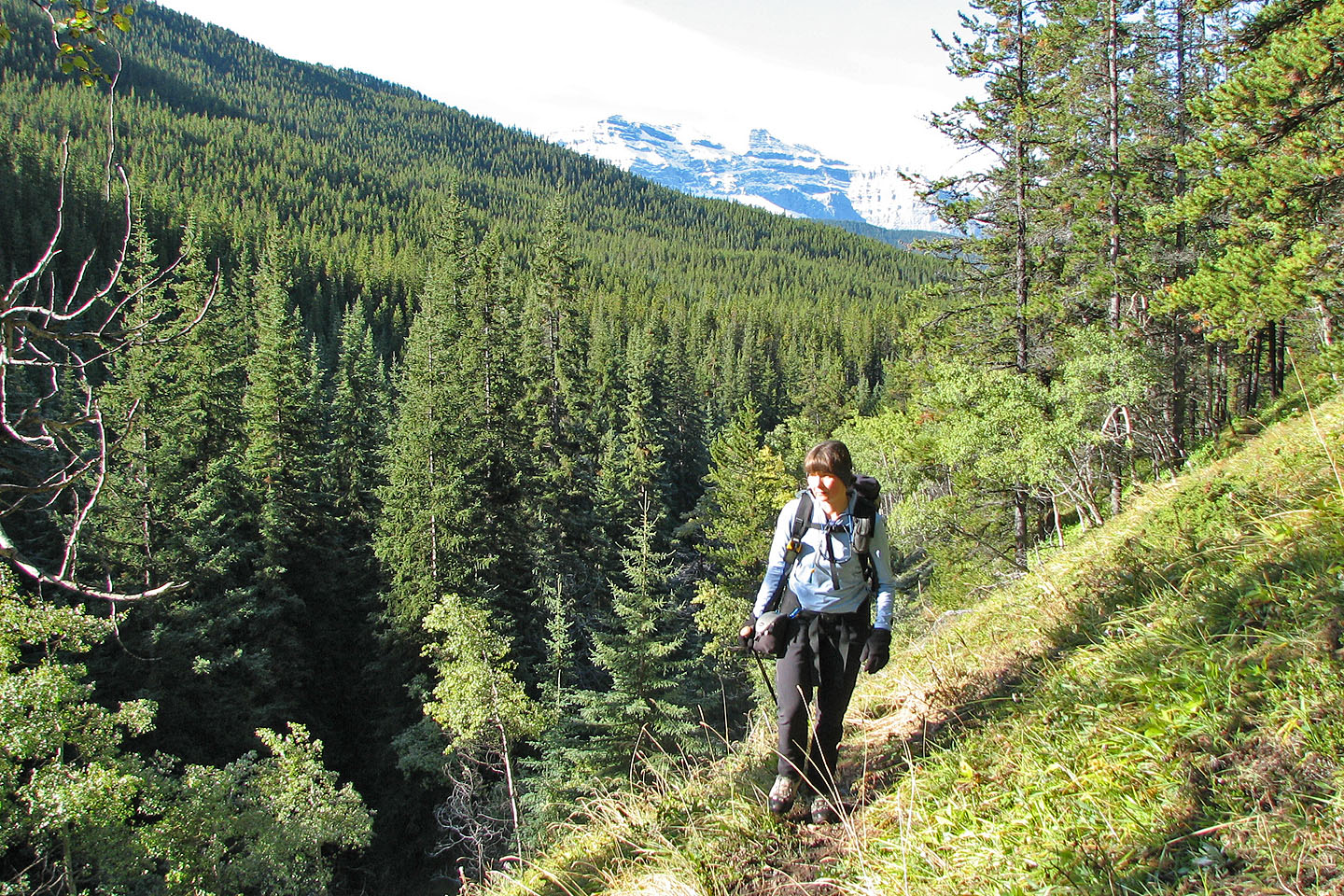 On the trail heading to the pass

Bushwhacking up the slope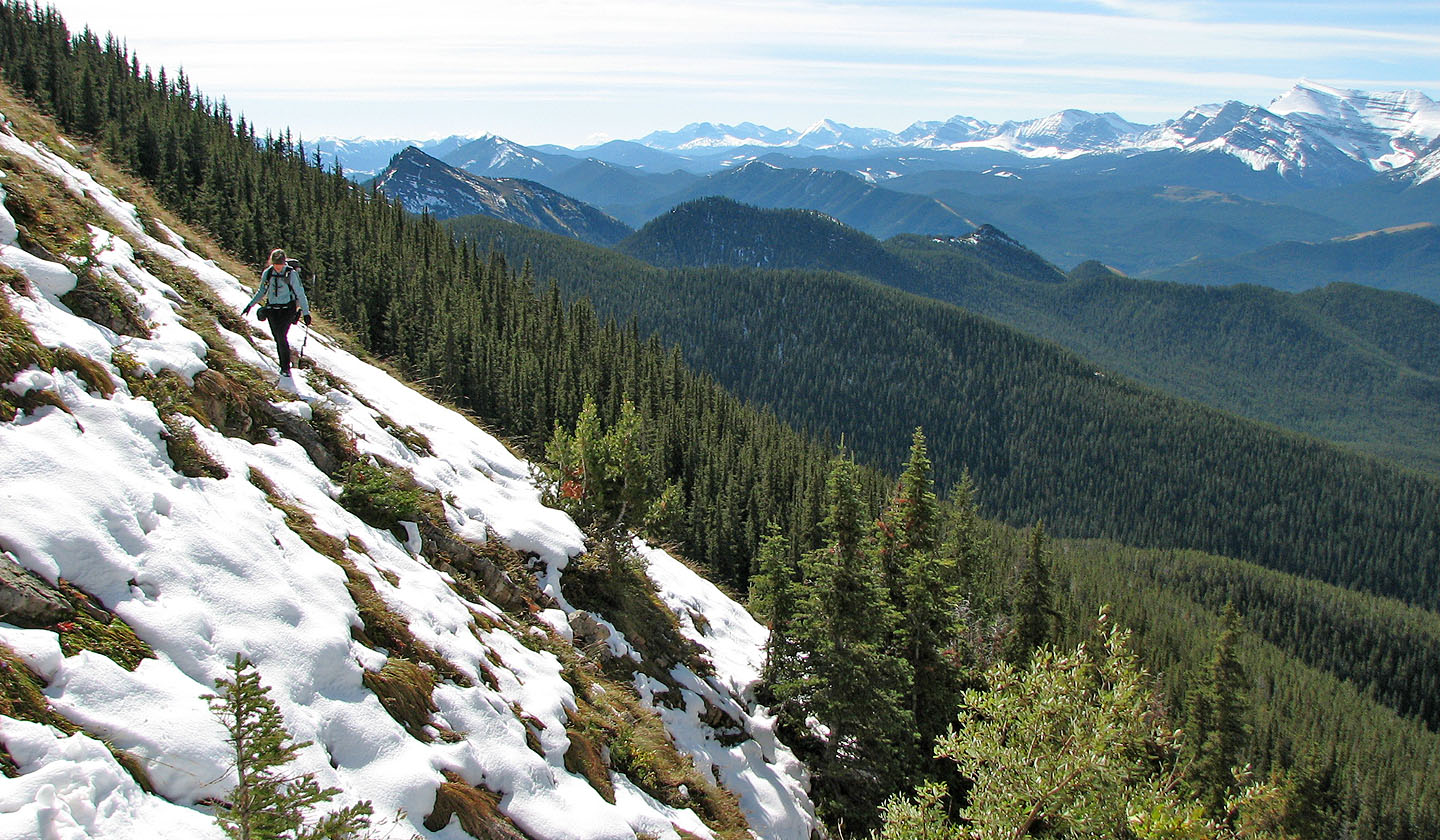 Out of the trees on the lower slopes: the snow-covered grass was slippery and became steeper as we climbed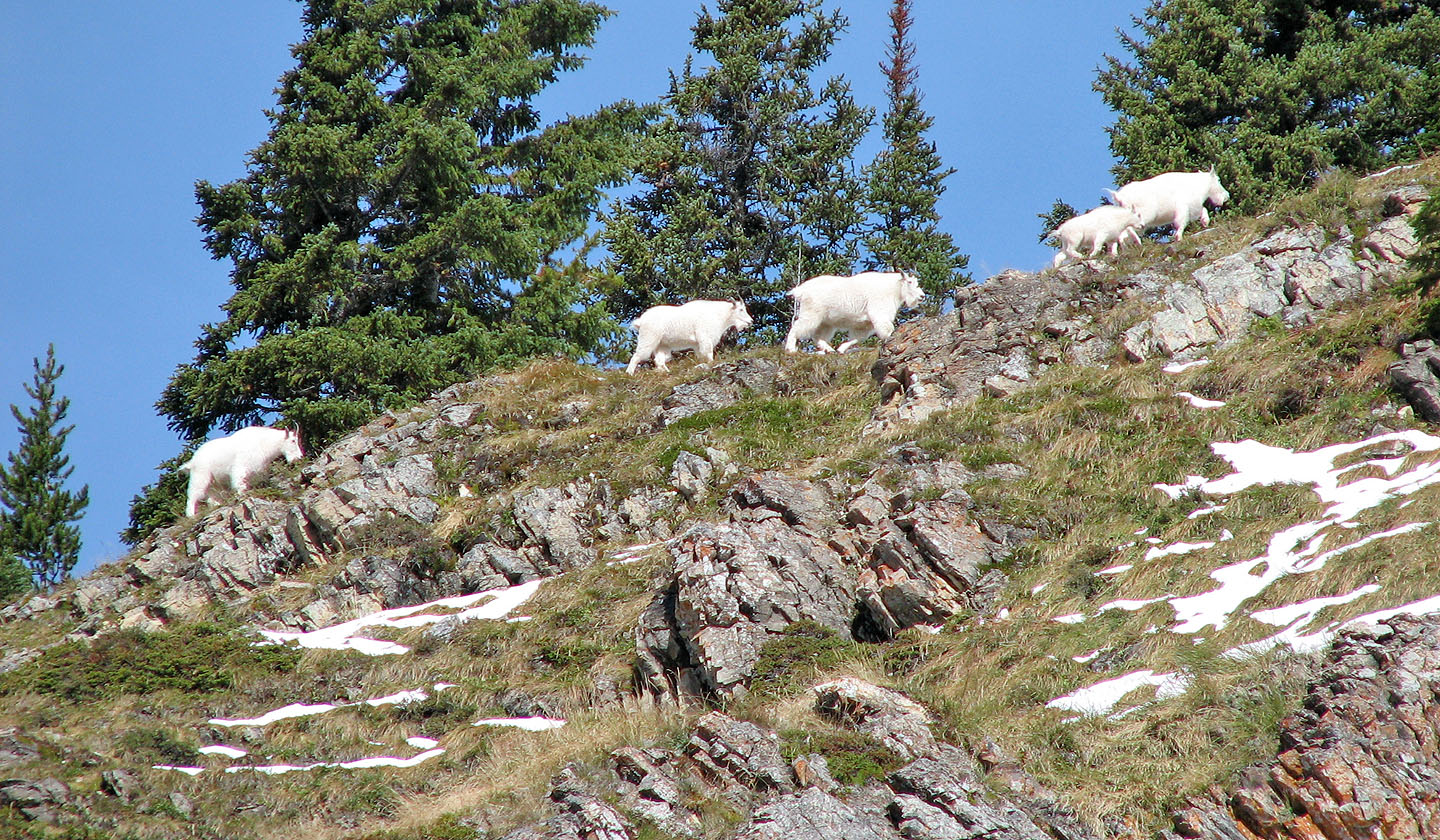 Mountain goats on the move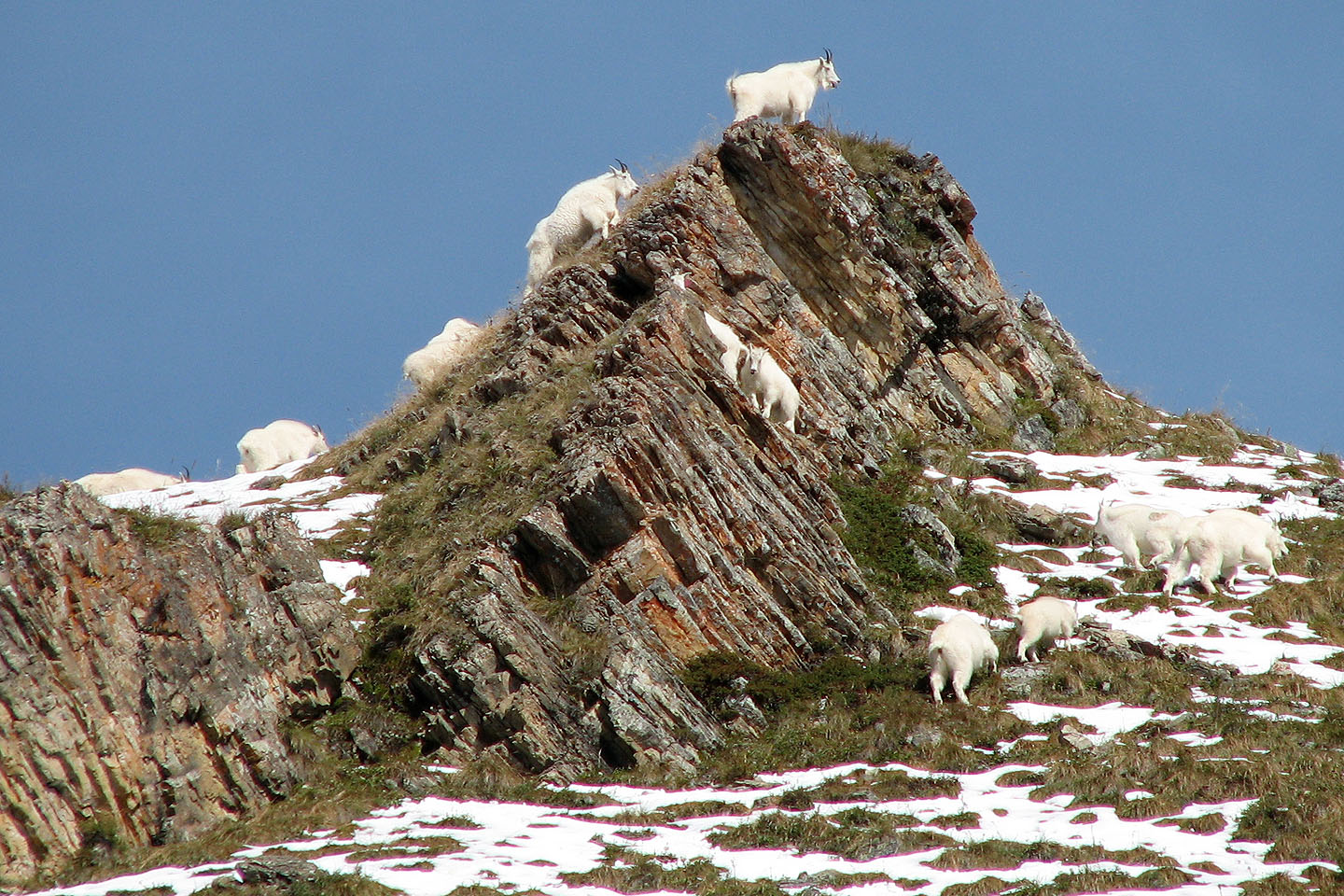 Ten out of the twelve goats are visible here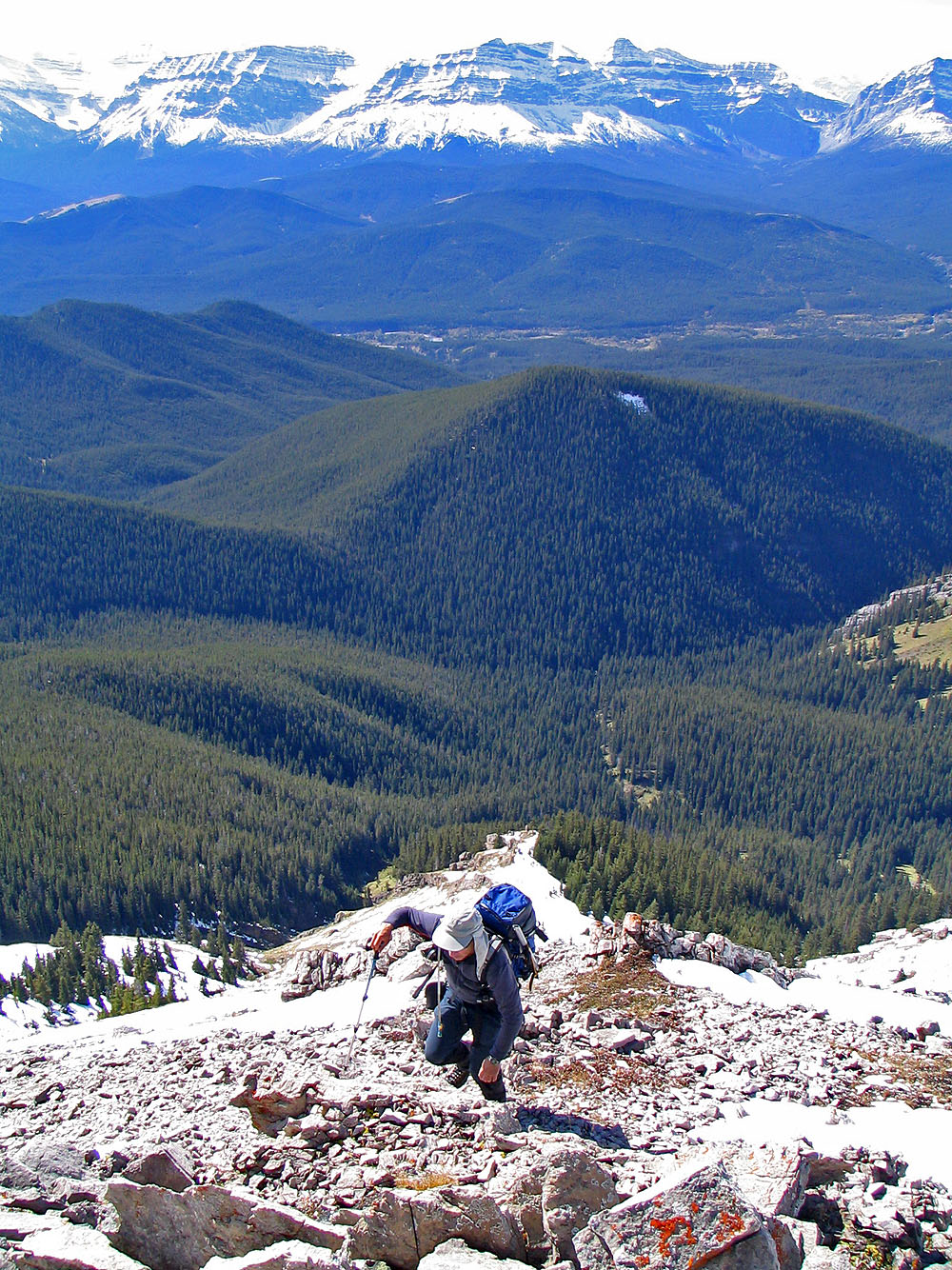 Almost at the crest of the ridge. Note the wooded pass we used (left of centre).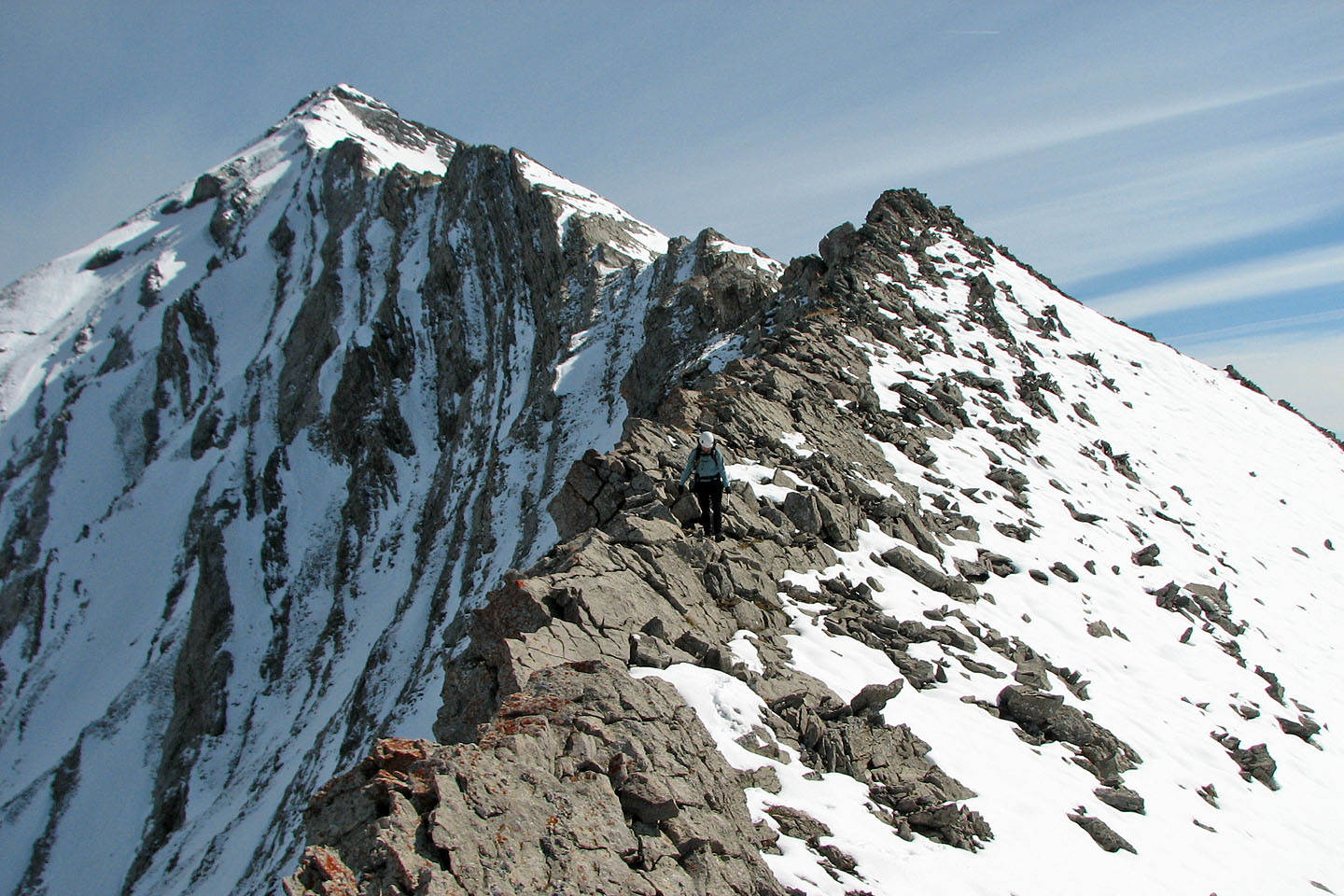 Looking back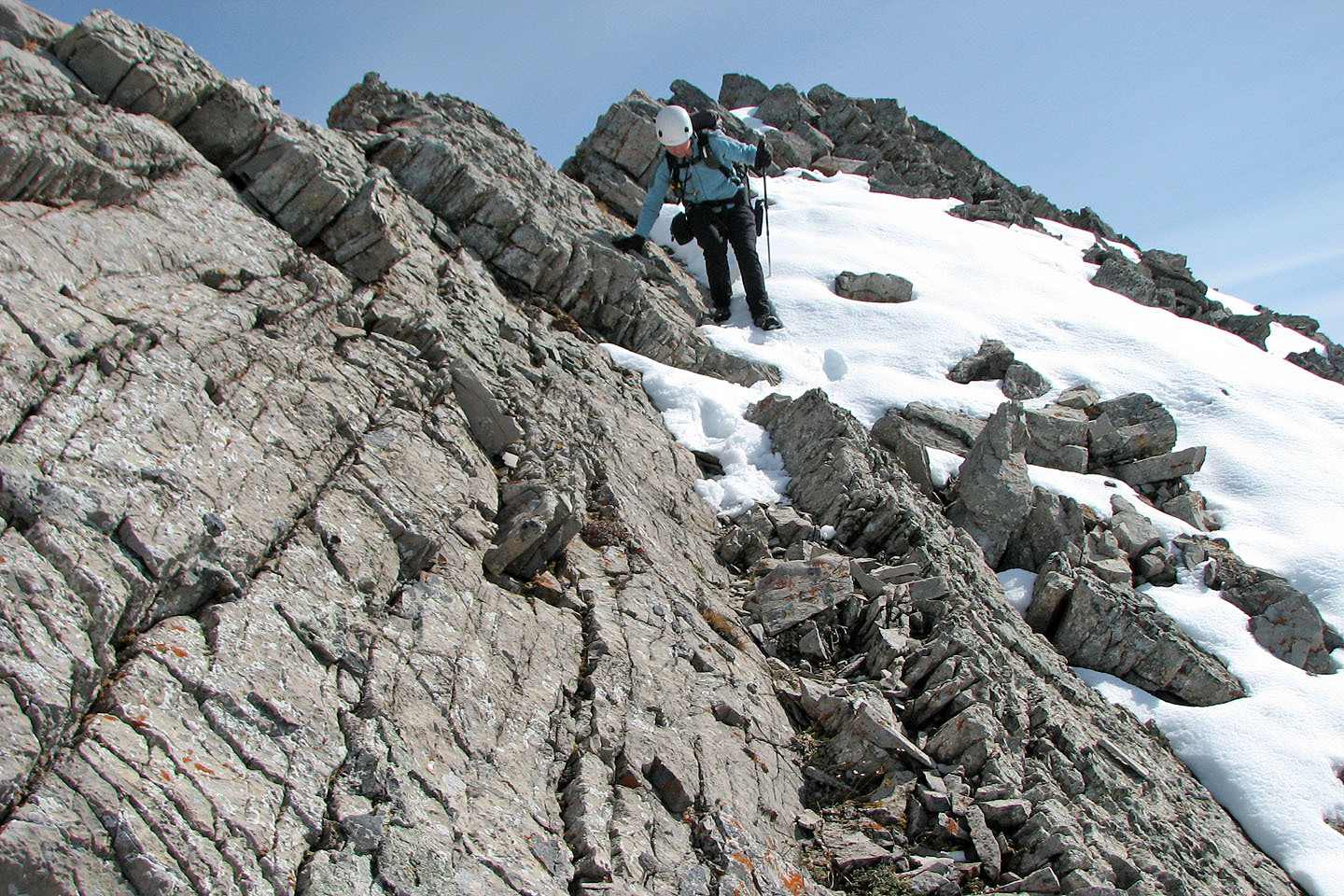 Traversing the ridge

Looking across the valley at Cat Creek Knob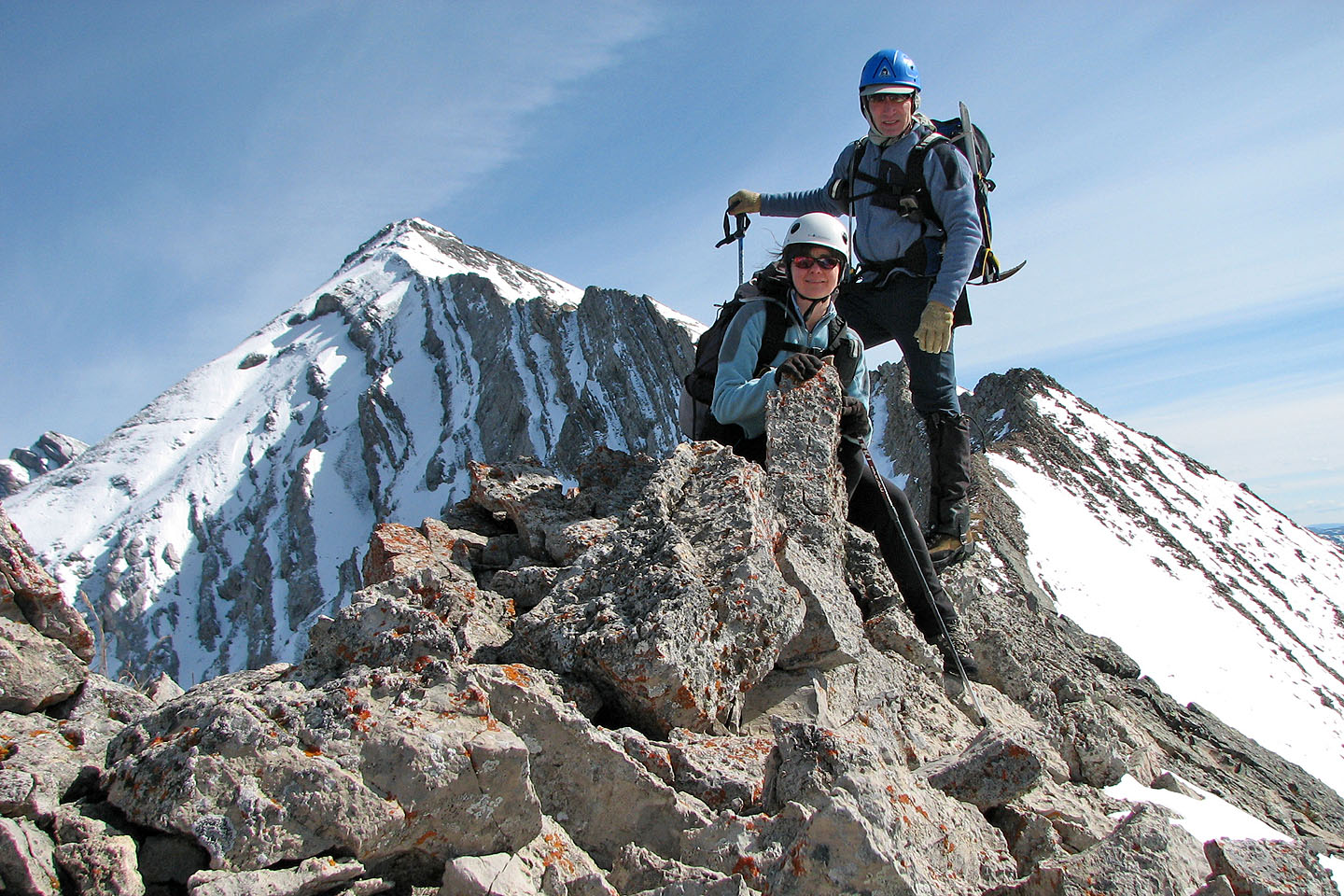 Taking a break on the ridge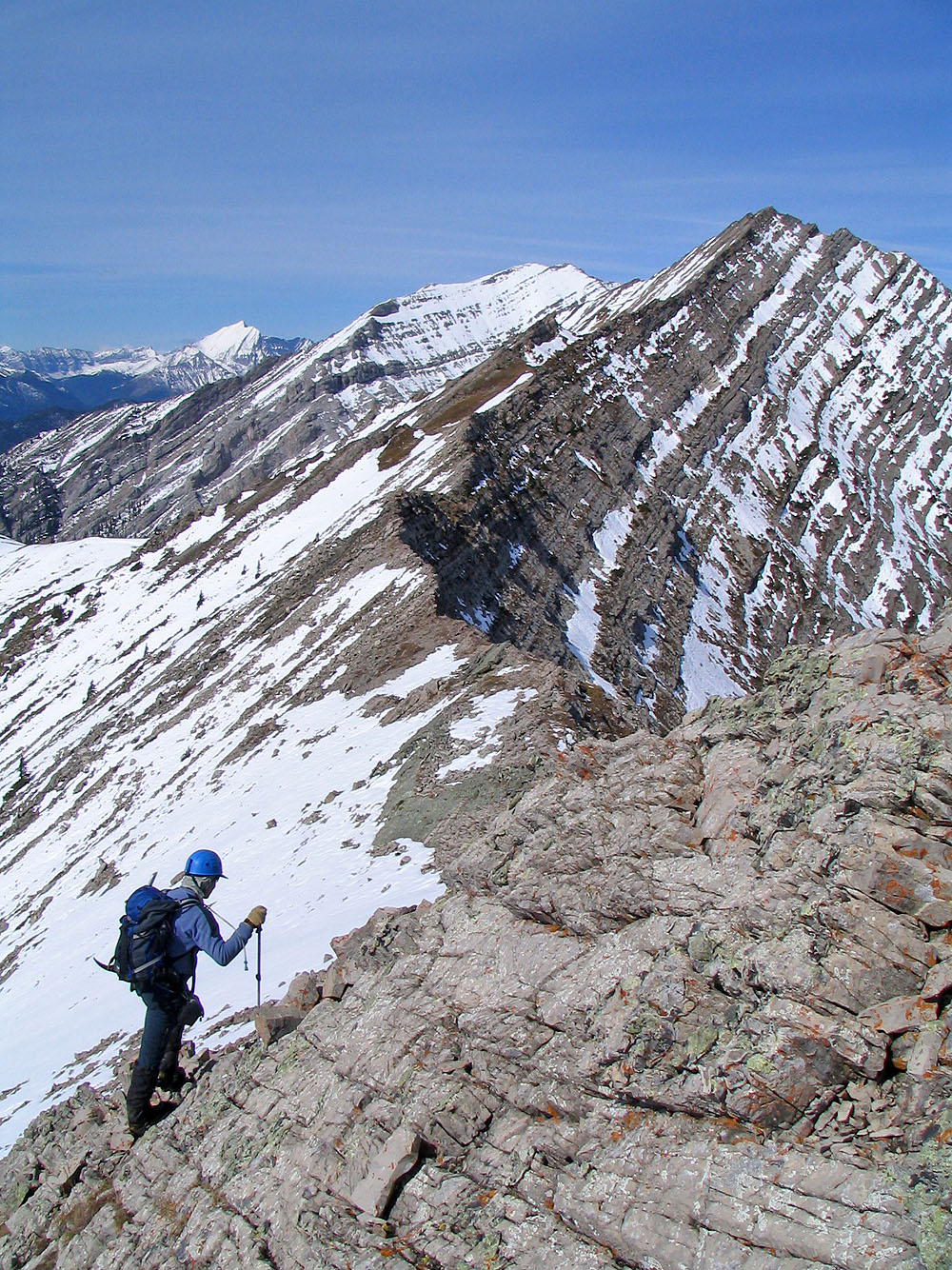 We headed down soon after this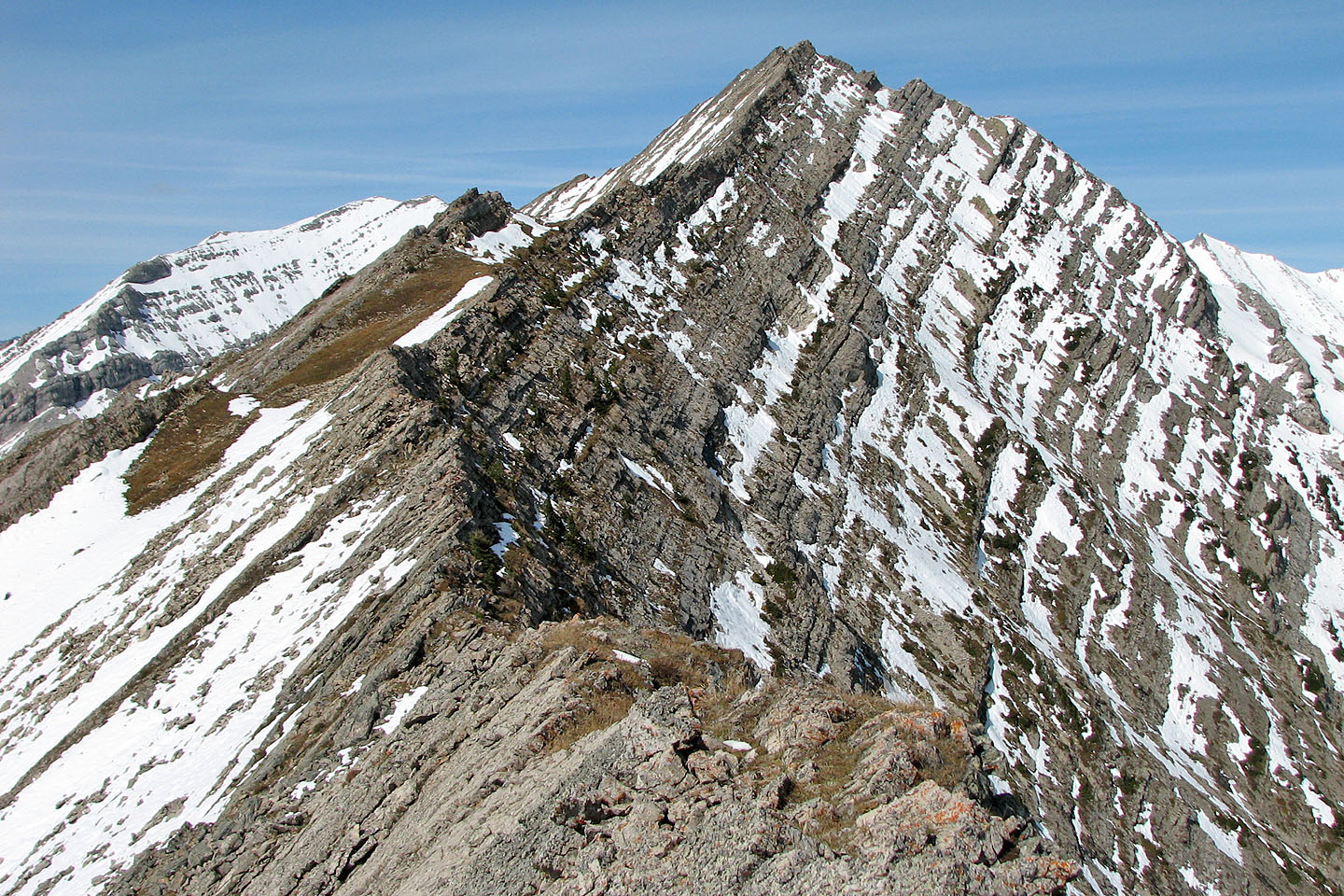 We were still far from the summit when we started down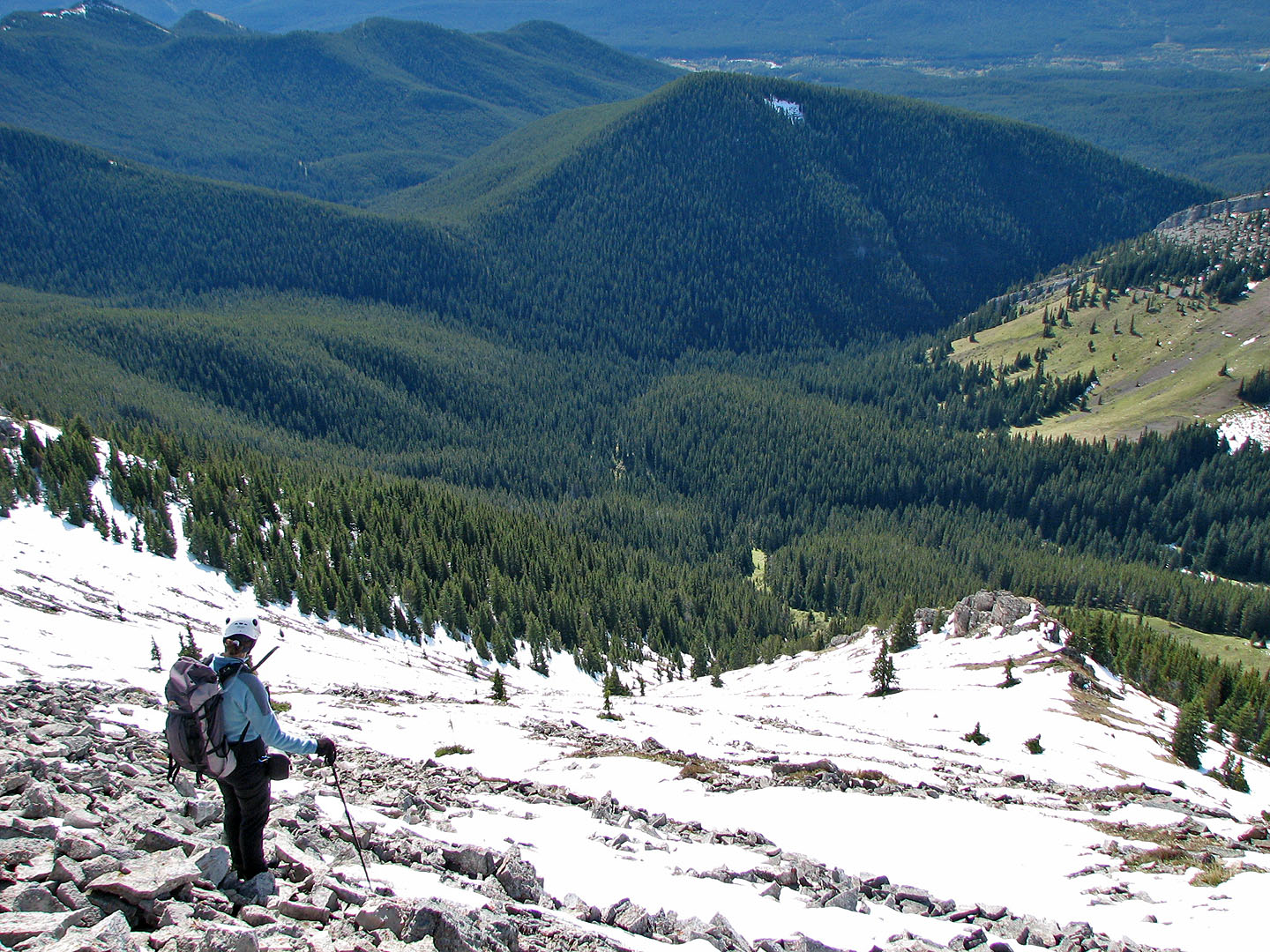 Looking down our descent slope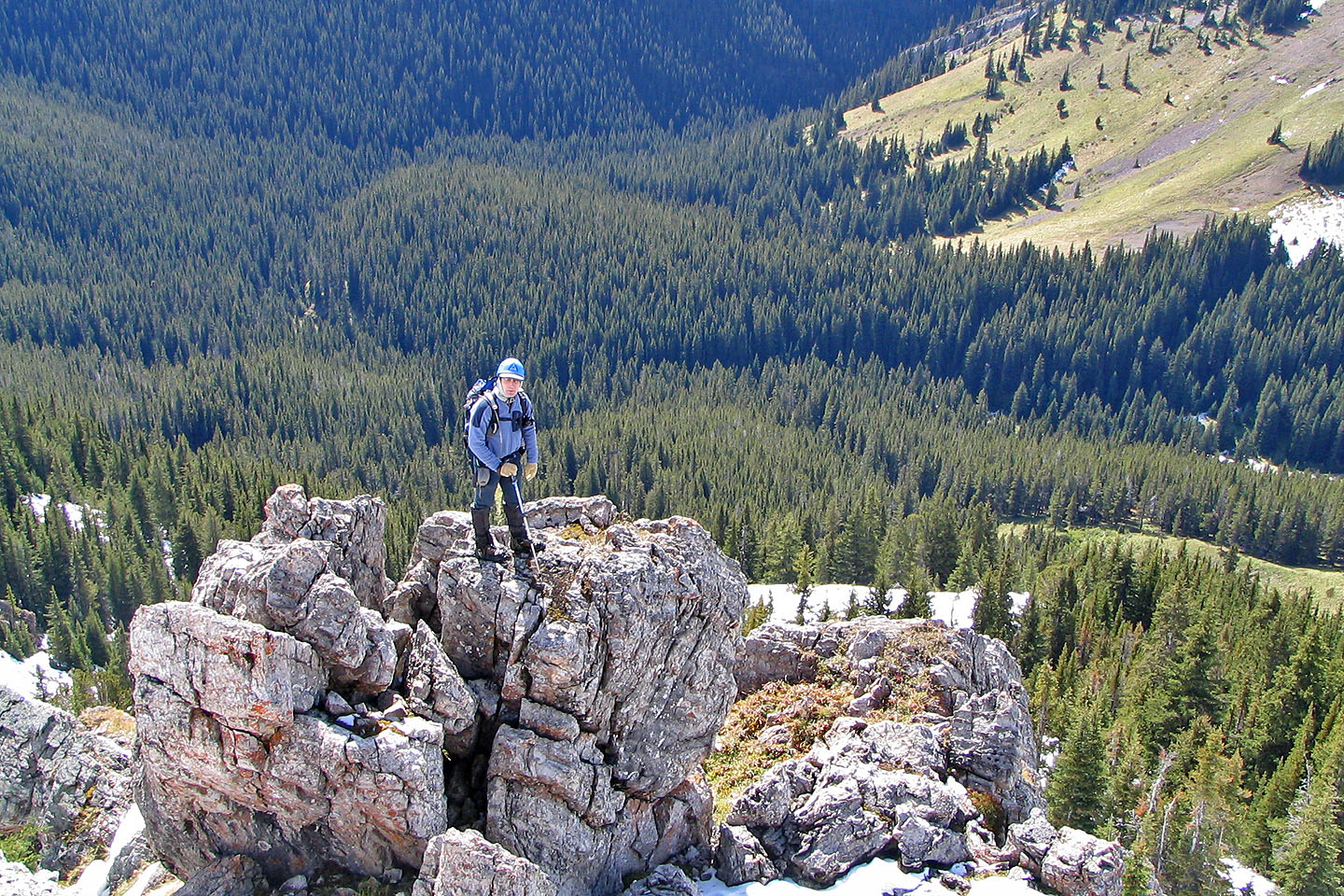 I took a moment to climb some boulders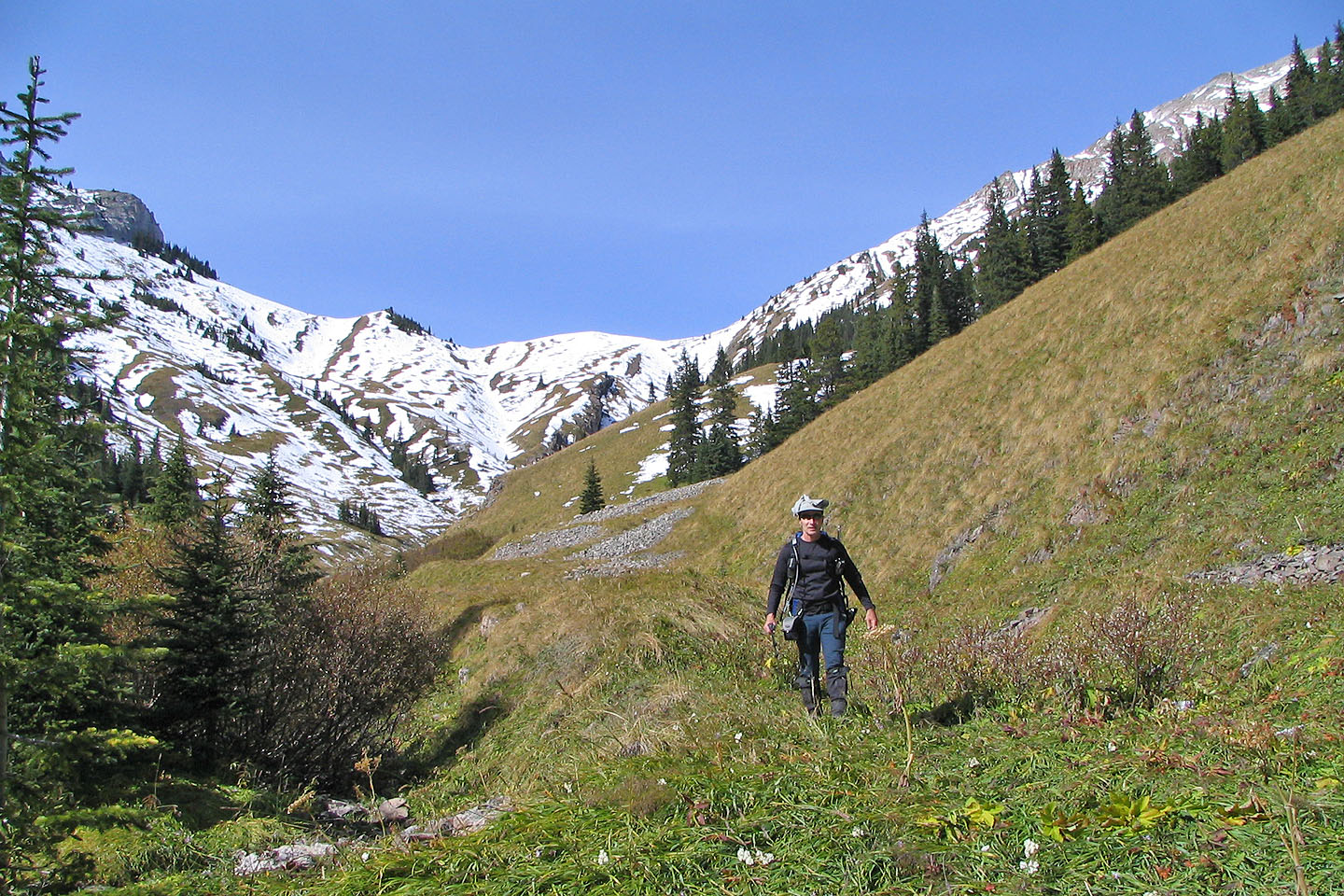 Nice valley at the bottom of the slope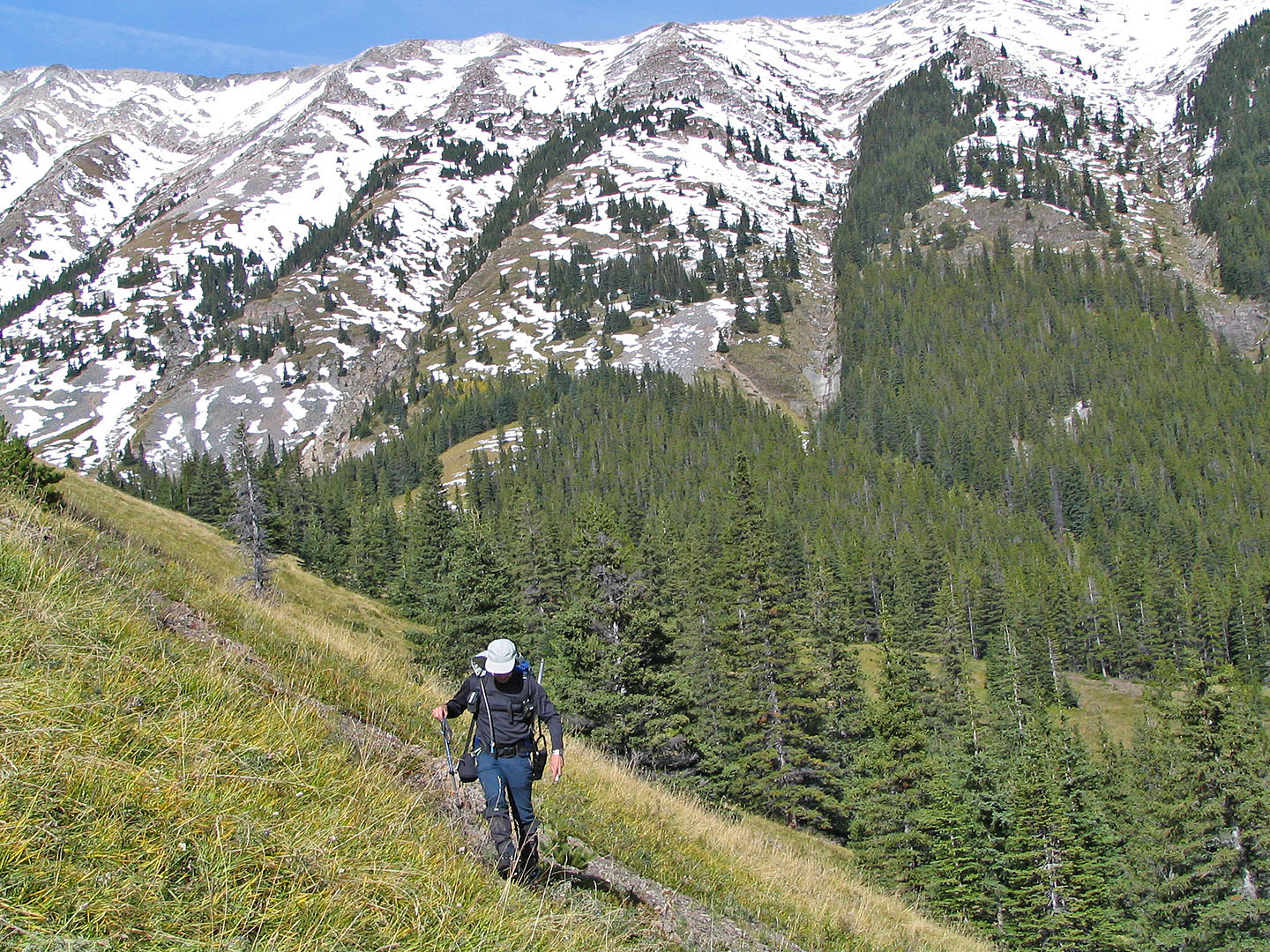 Behind us is the ridge we climbed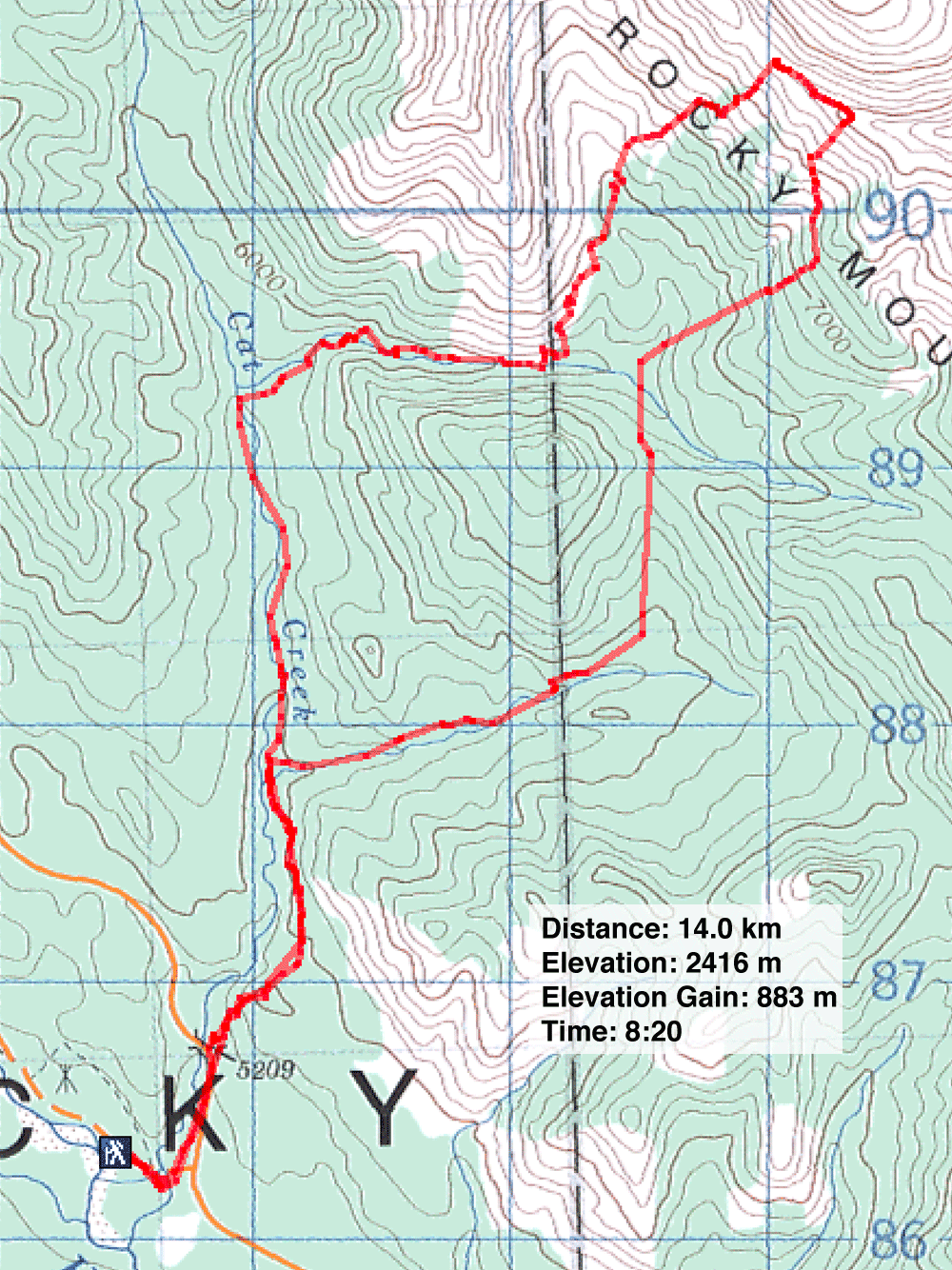 82 J/7 Mount Head