bobspirko.ca | Home | Canada Trips | US Trips | Hiking | Snowshoeing | MAP | About

"Cat Creek Knob"
Kananaskis, Alberta
November 5, 2004
We had our sights set on a higher point, Cat Creek Ridge, but after reaching a small peak we realized we couldn't continue directly to it. Even so this minor peak is worth doing if only for a chance to see some mountain goats that seem common in this area!
The knob can be accessed using the Cat Creek Trails. From the Cat Creek Loop we ascended the SW slope. Although treed, there is little underbrush or deadfall and travel was easy. It may be possible to follow the ridge to the summit, but because of the snow covering, we cut across to the south ridge just before reaching the top. I called it "Cat Creek Knob."
From the summit, instead of returning the same way, we followed the SE ridge. It's likely one can reach the valley trail without difficulty, but we contoured around the ridge first before descending to the valley. It doesn't appear possible to descend to the col to climb Cat Creek Ridge a kilometre to the NE. However, we didn't try to explore farther given the snow cover.
This was a short trip with options to explore farther, preferably in dry conditions! The approach is good save that there are numerous creek crossings. I wouldn't want to try it in the early spring.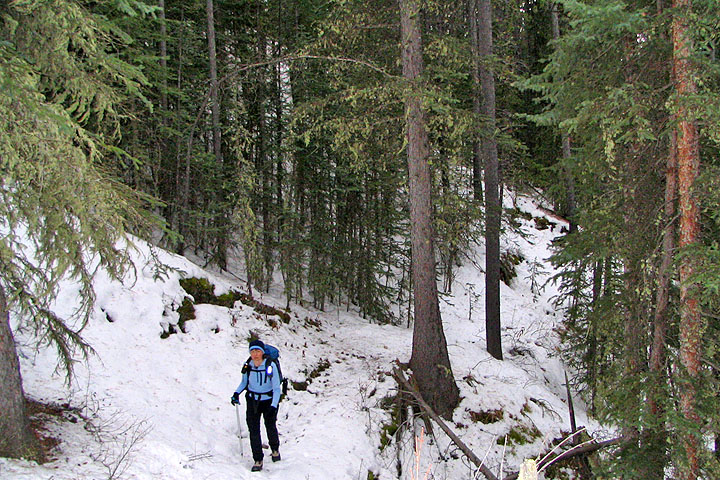 Hiking up the snow-covered trail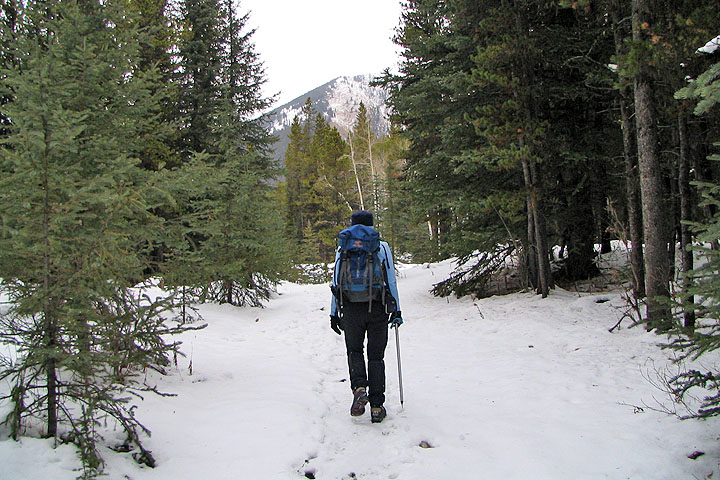 On the trail: Cat Creek Knob lies ahead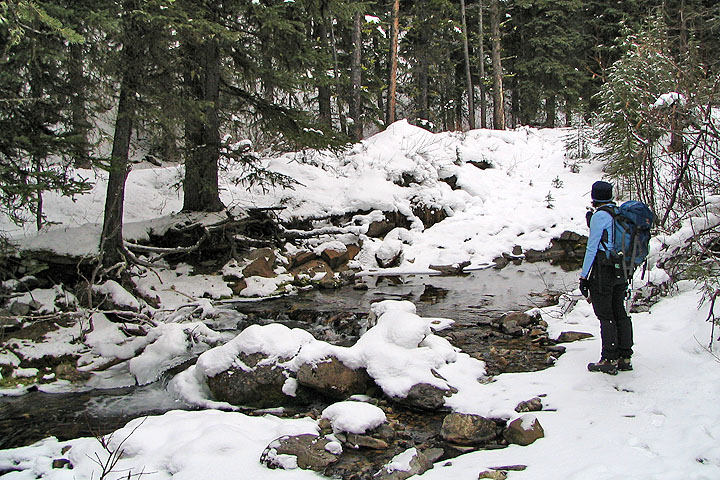 Creek crossing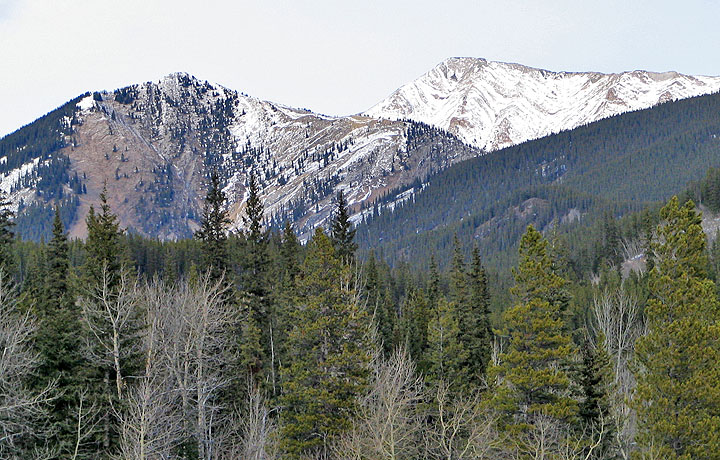 Cat Creek Knob is on the left. We ascended the slope on the left and returned via the SE ridge right of the summit.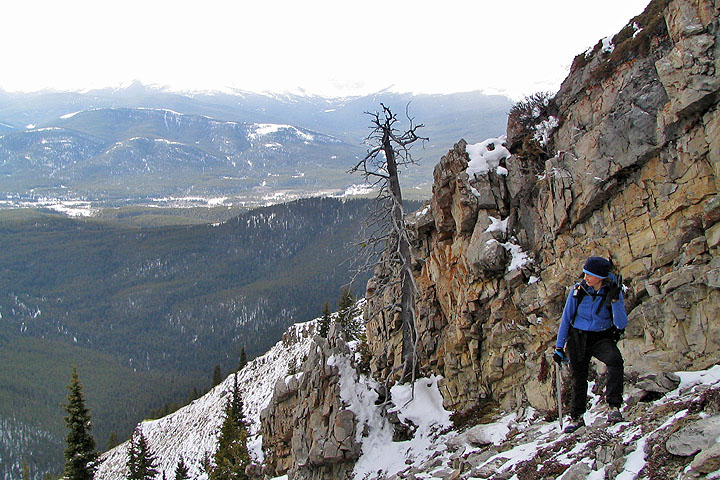 There was little scrambling to do which was good given the snow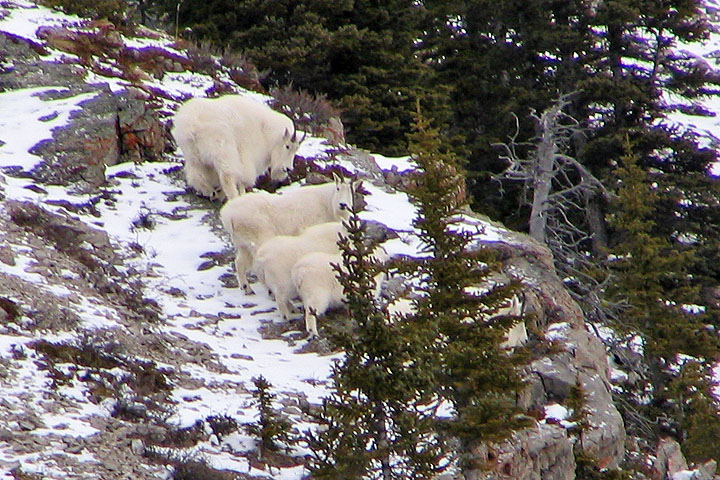 On the ascent, we were fortunate to see five mountain goats (one is behind a tree)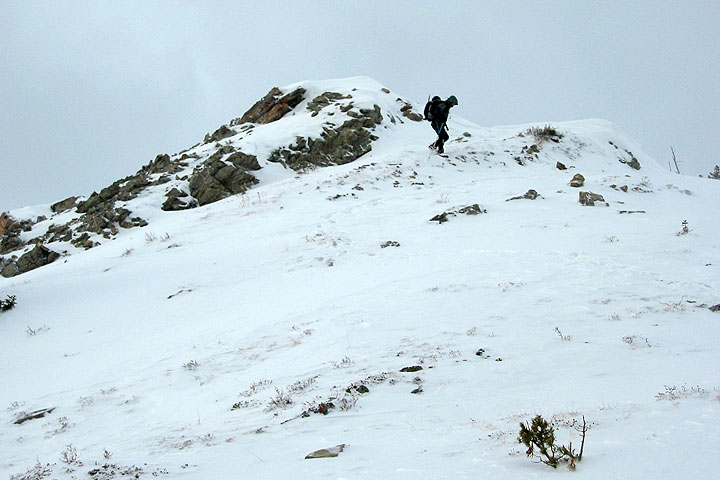 Coming down from the summit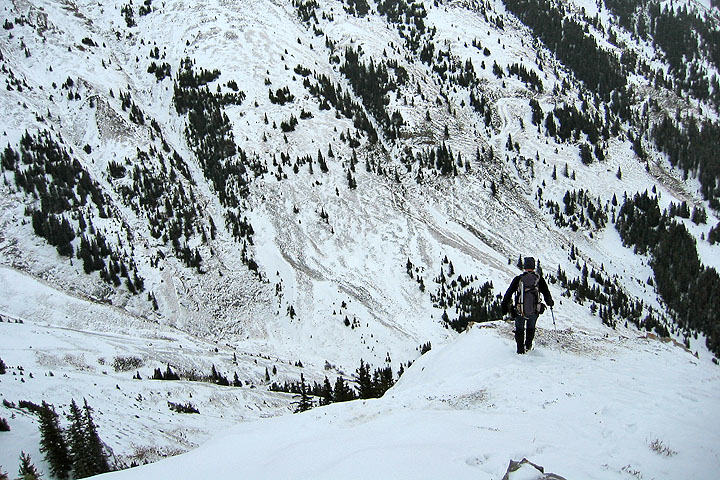 We couldn't reach the valley below because of a drop-off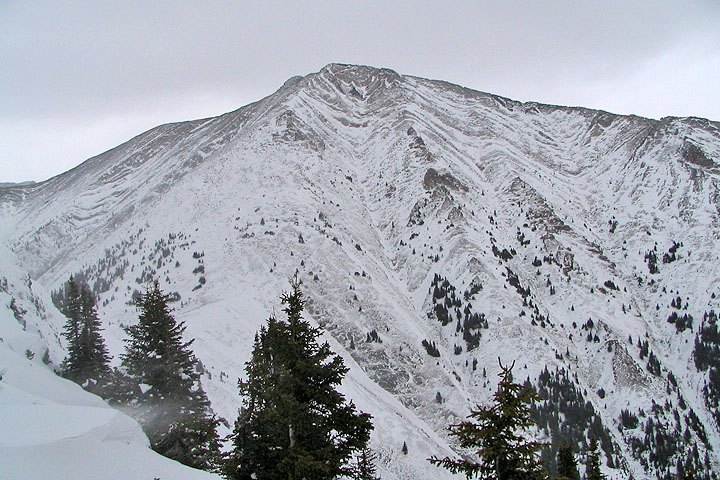 In 2006 we returned and climbed Cat Creek Ridge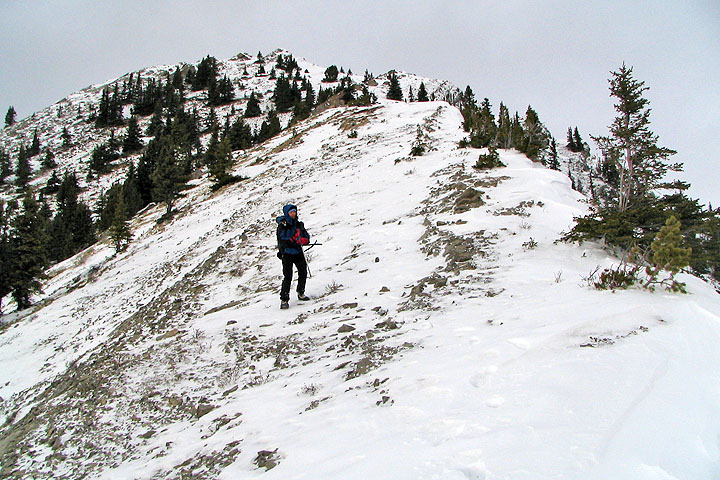 Coming down the SE ridge, peak is in the background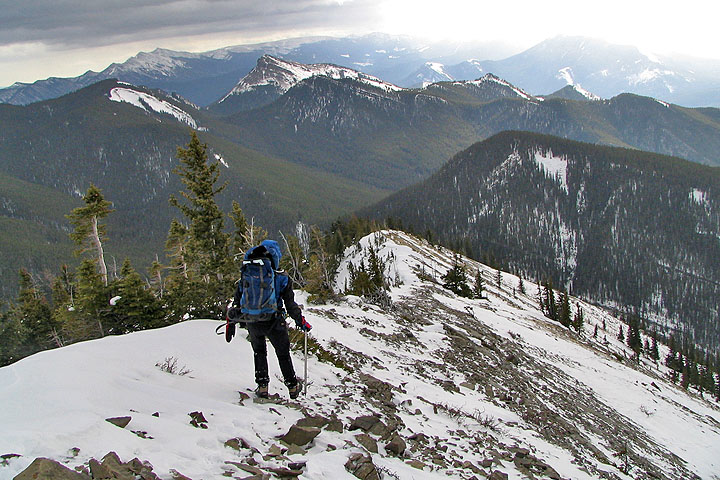 Heading down the ridge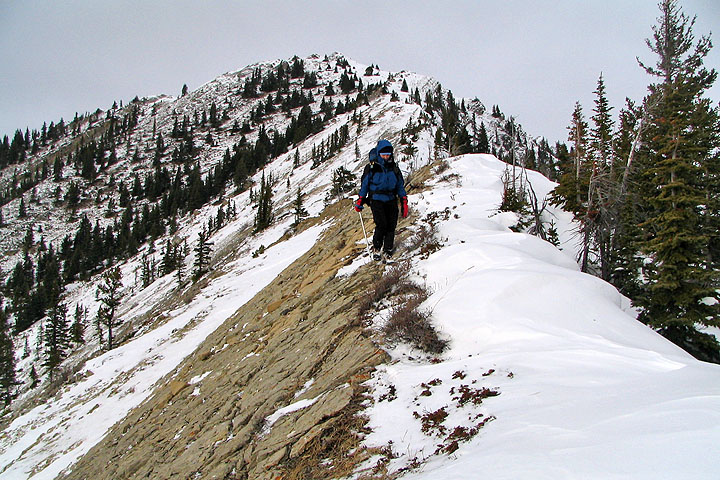 Last look at the summit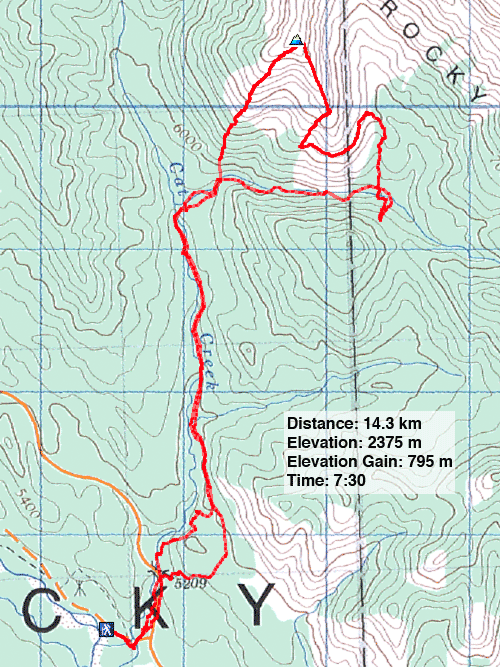 82 J/7 Mount Head