bobspirko.ca | Home | Canada Trips | US Trips | Hiking | Snowshoeing | MAP | About

Burn's East Ridge
Kananaskis, Alberta
October 27, 2001
Distance: 8.0 km
Cumulative Elevation Gain: 710 m
Kari, Dinah and I set out to climb Shunga-la-she, but the magnificent pinnacles and an elegant window on the southeast ridge of Mount Burns proved to be a bigger draw. Although the elevation gain was only 700 m, the rock features made for a fascinating scramble. (Access: Drive to the end of HWY 546, west of Turner Valley, and park at the upper parking lot at Junction Creek day-use area.)
We hiked west on the 4x4 road, the Sheep River trail. After a few minutes, we found a break in the trees where we could see a window. We continued up the road and passed a scree slope in the trees. About 45 minutes from the trailhead, we left the road and started bushwhacking up the slope (574073). Animal trails assisted, and in a short time we emerged from the trees.
We were on a broad ridge. Ahead was good scree leading to a cliff band interrupted by pinnacles. We hit a couple of dead ends before finding a way through the pinnacles. After climbing out, we were on a scree slope leading to a ridge. We crested the ridge and hiked west to a high point on the ridge. After a short stay, we started to head back. Instead of returning to the pinnacles, however, we continued east along the ridge. Finding the window which we couldn't see was a trick. When we reached a point above where we thought the window would be, we dropped down. It was steep (note the contours on the map!), but we made it to the window.
I was hoping we could go through the window, but it was a vertical drop on the other side. However, after dropping down the slope and reaching the treeline, it was only 200-300 m to the road.
In 2004 we returned followed the ridge as far as we could before turning back because of cliffs. Although this route misses the window, it offers an easy descent following the ridge crest all the way back down.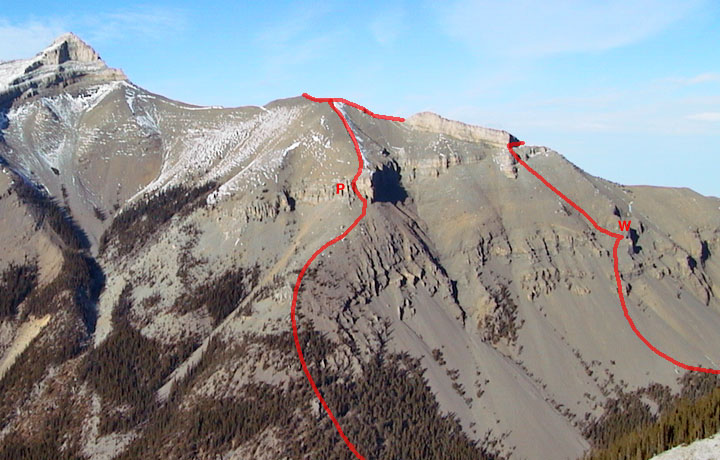 Route is clockwise. Pinnacles (P), Window (W).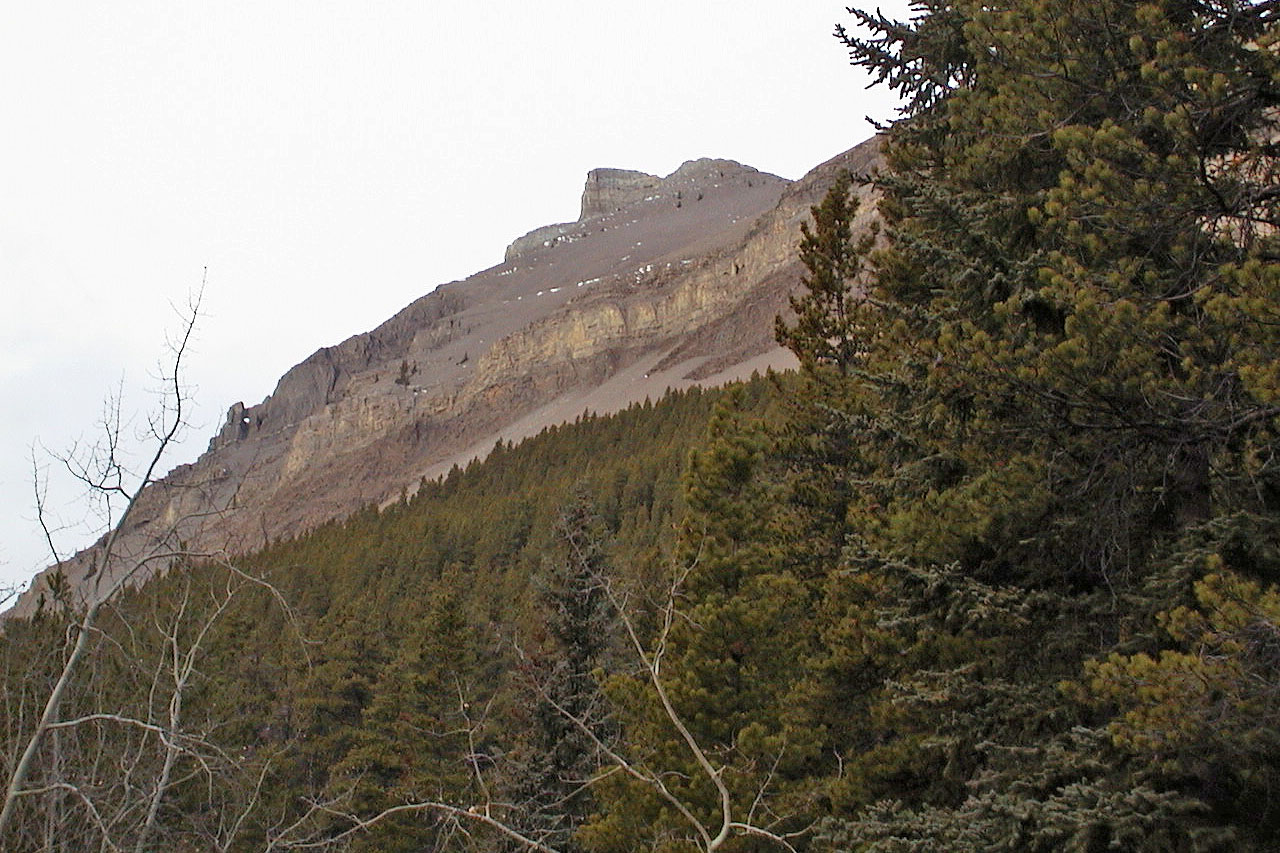 We were draw to the window seen from the trail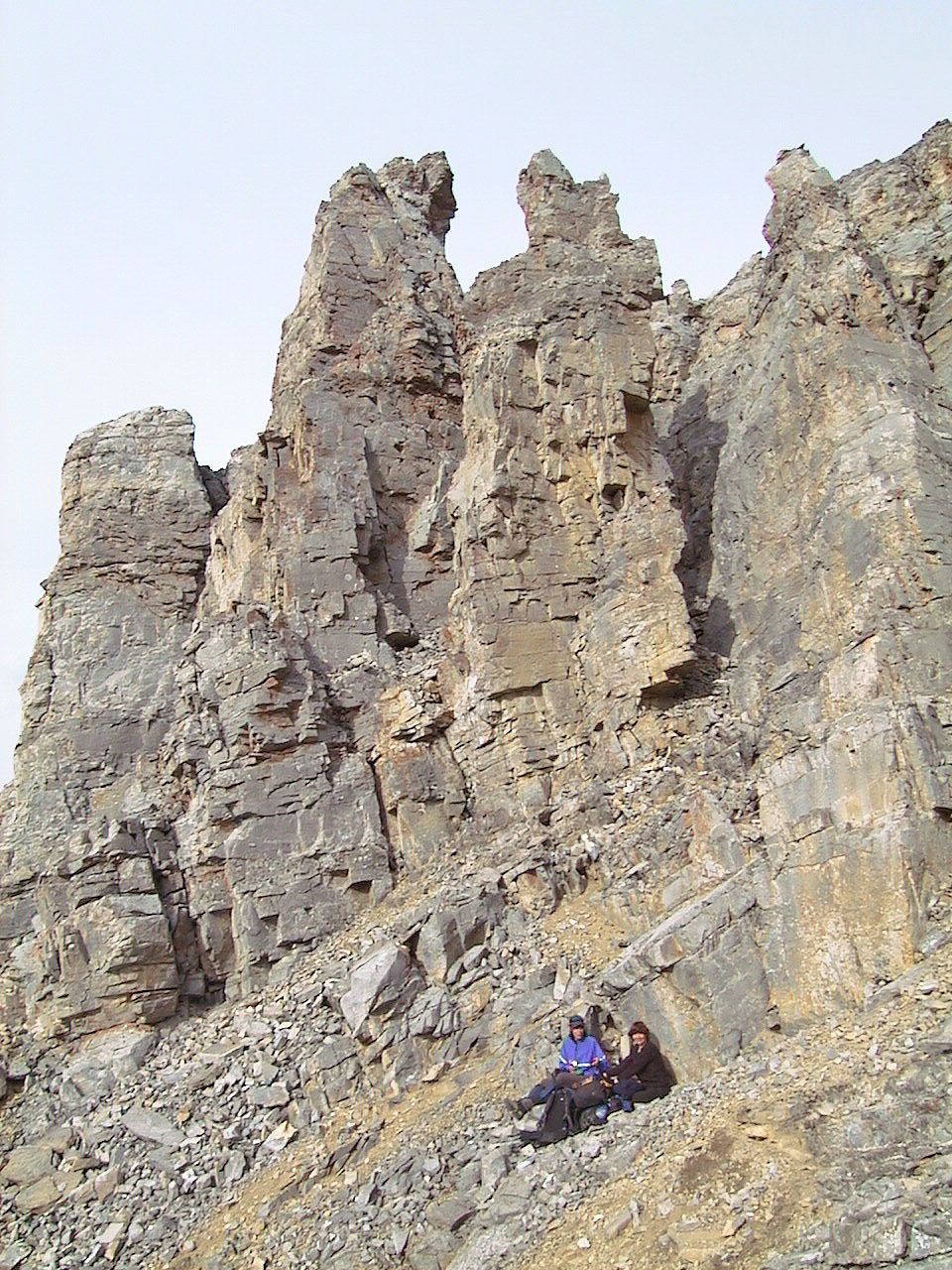 We found a way up between the two pinnacles in the middle of the photo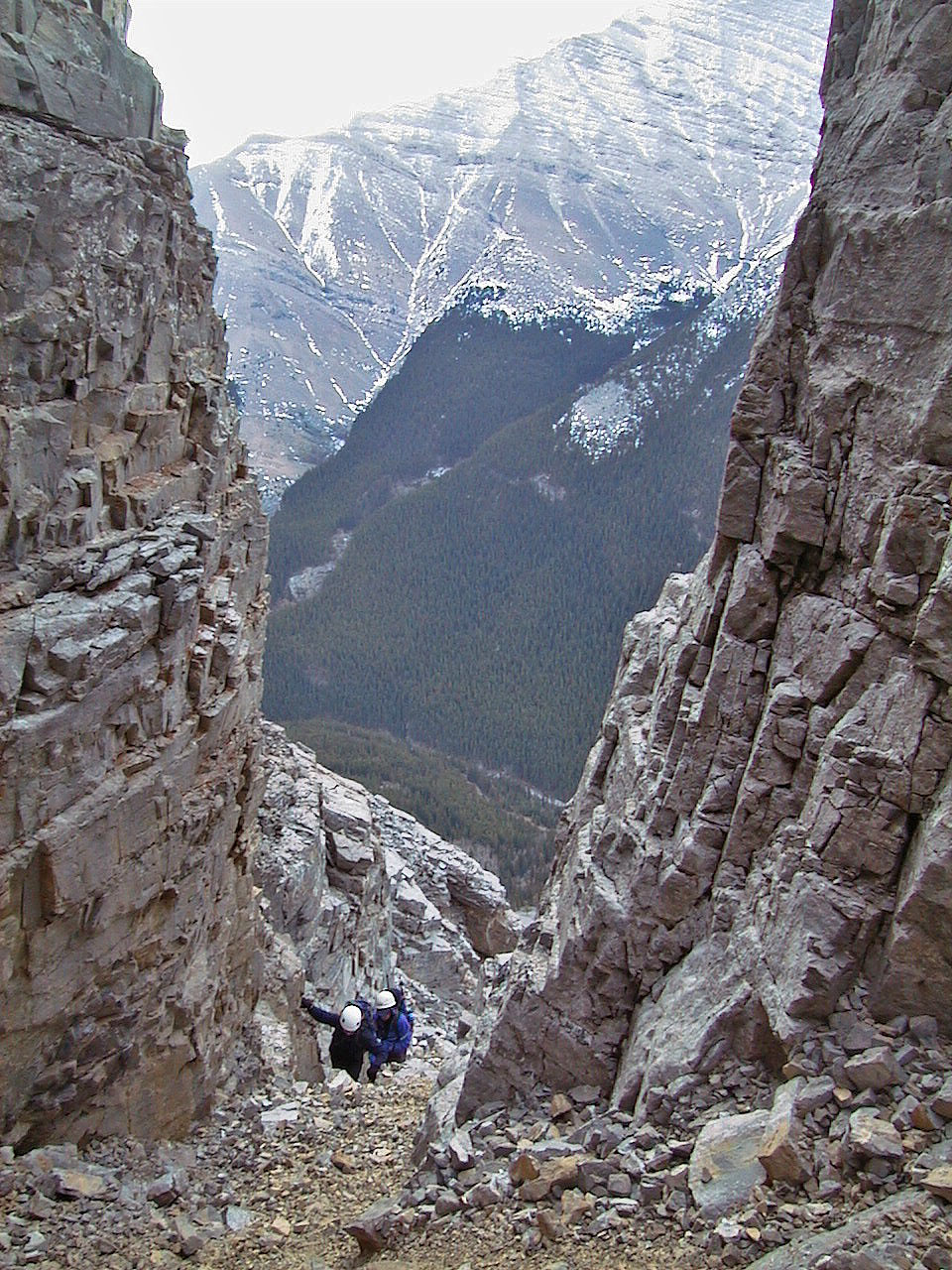 Starting up through the pinnacles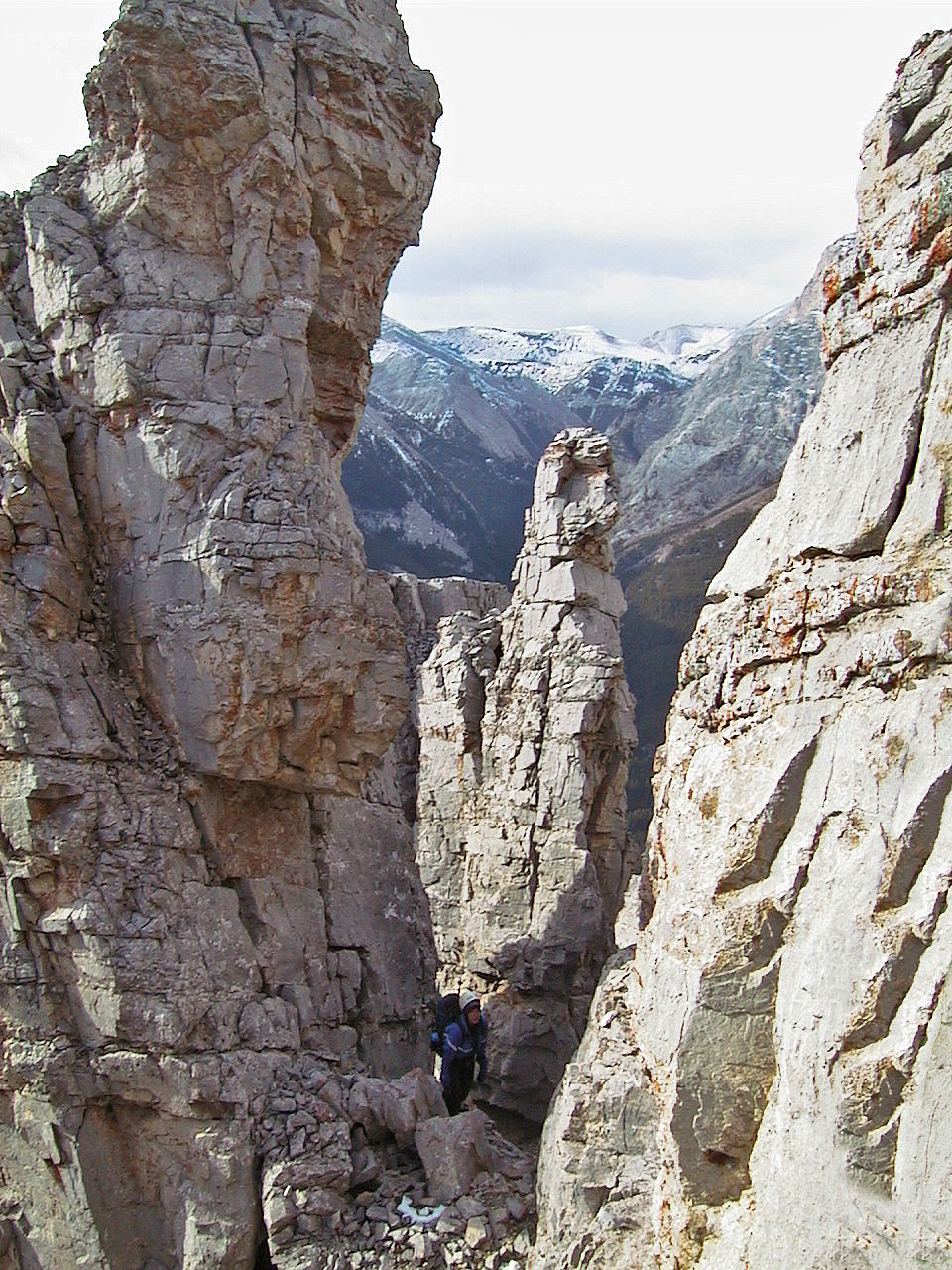 The pinnacles were a maze, and it took a few minutes to find a way up and out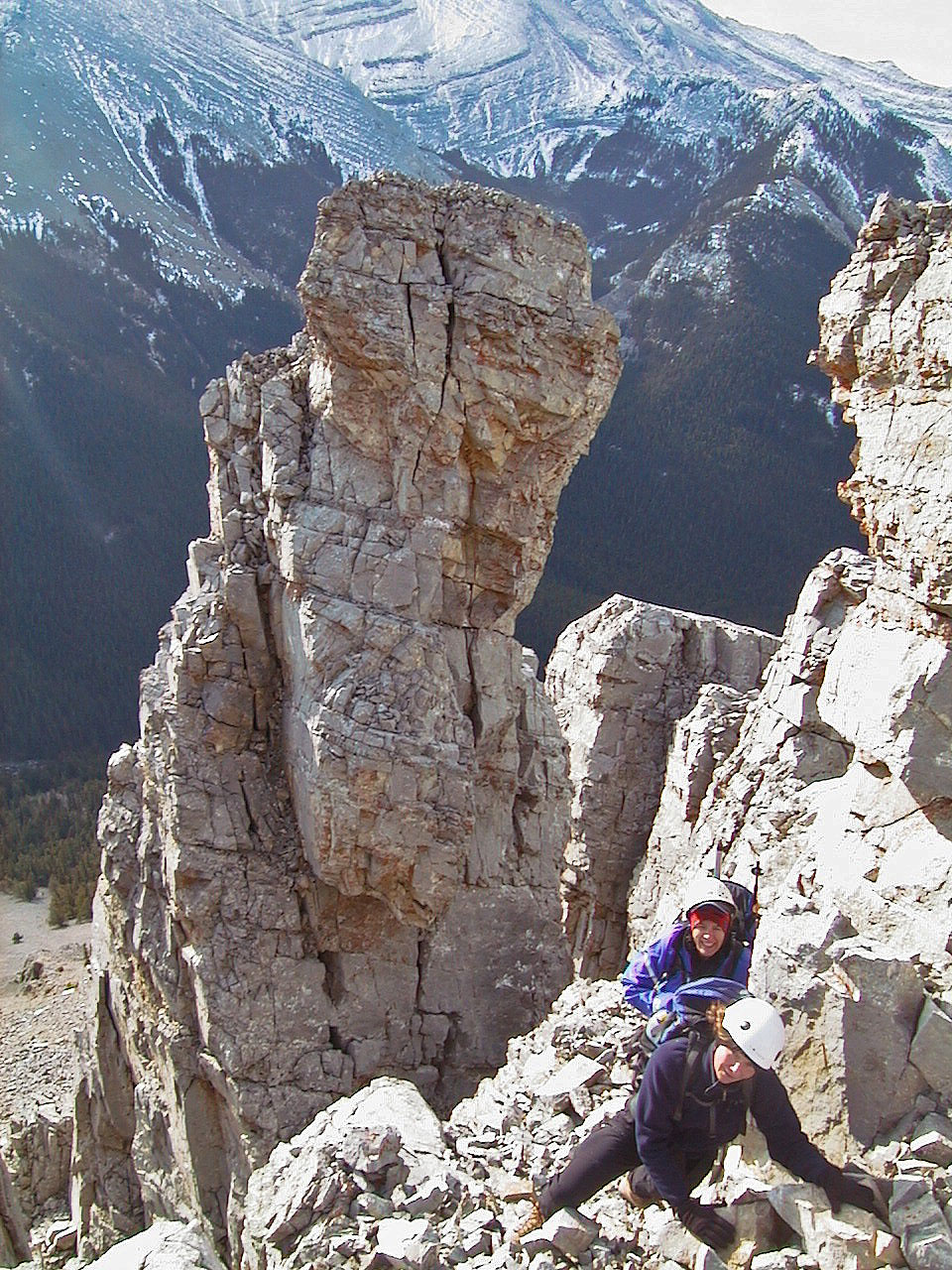 Fun scrambling in the pinnacles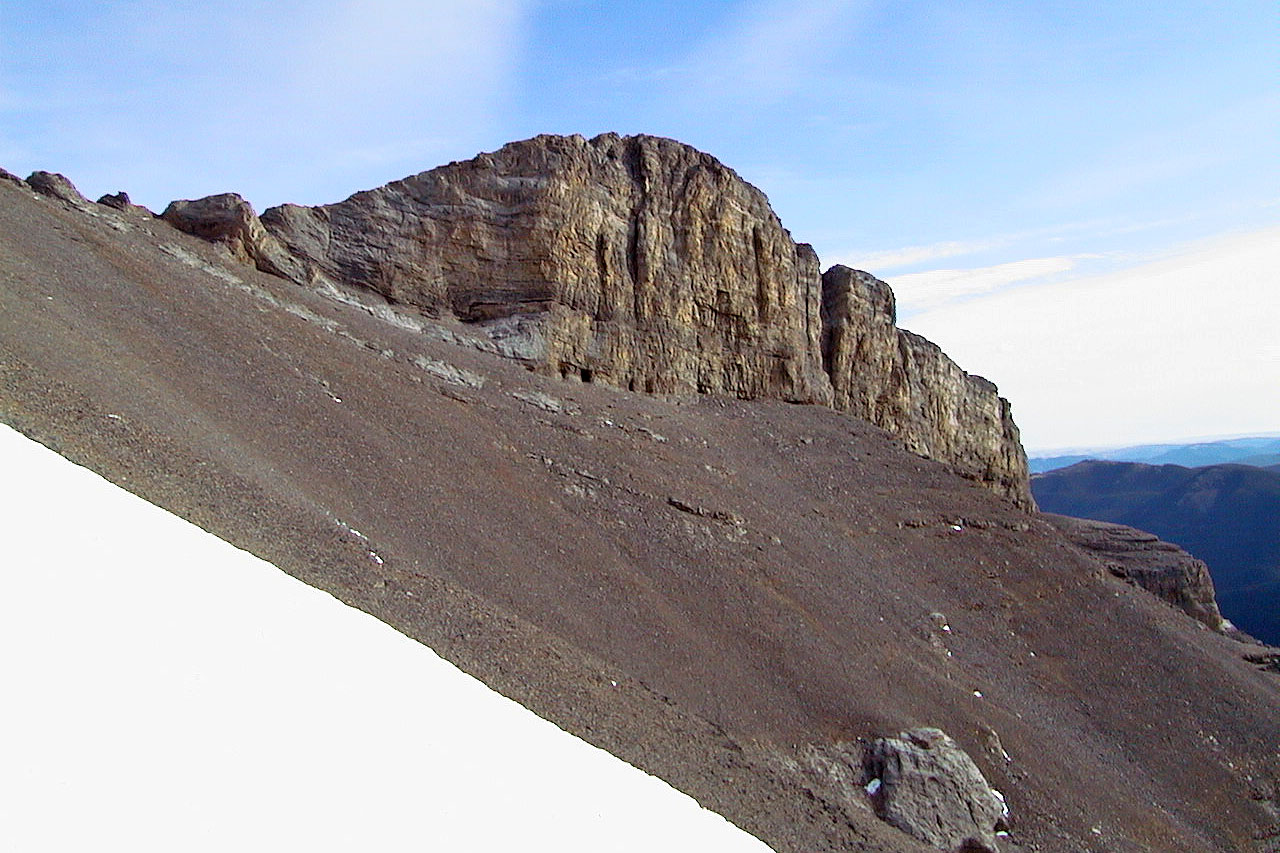 On our right are cliffs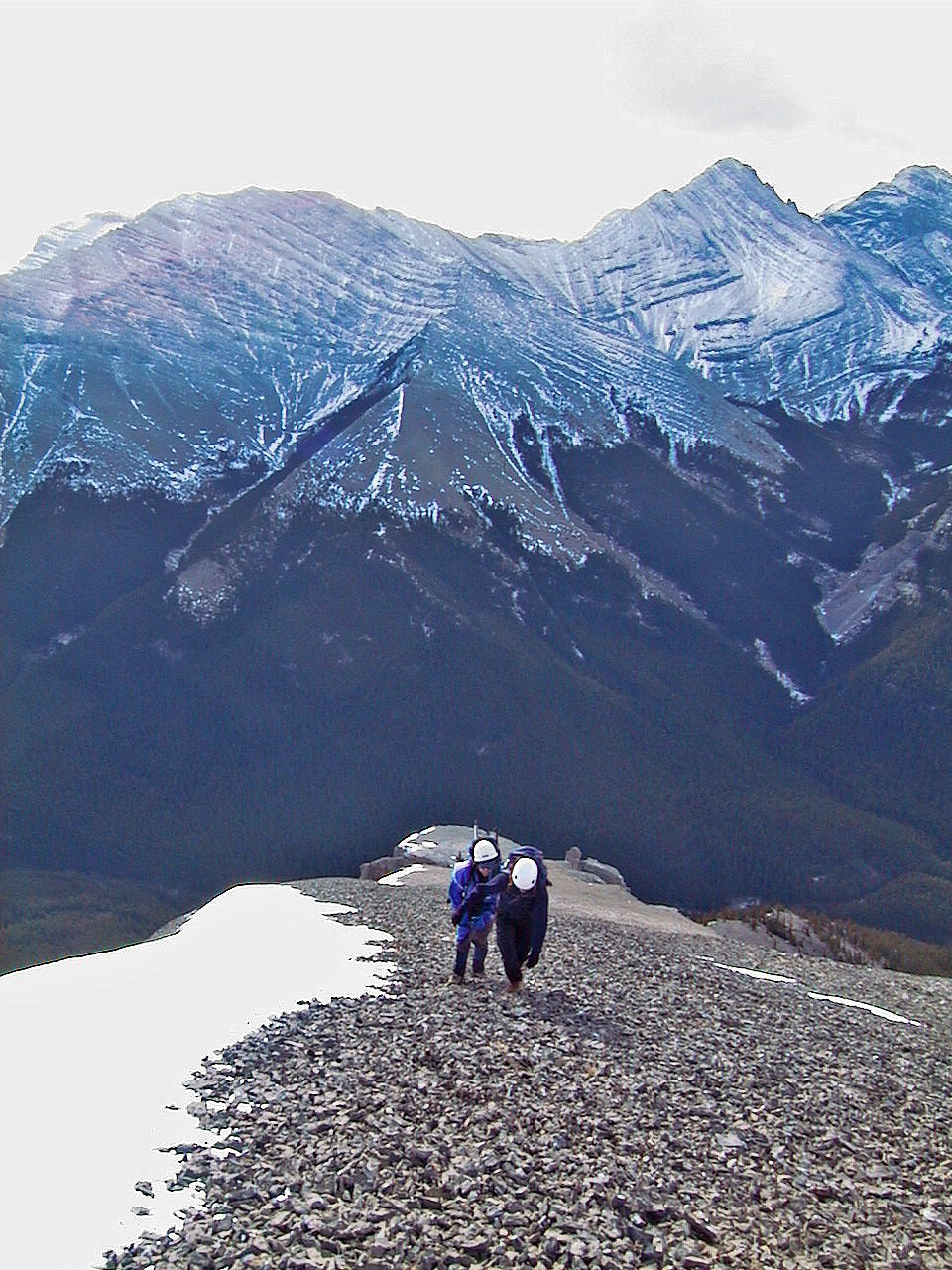 Leaving the pinnacles behind. Shunga-la-she in the background.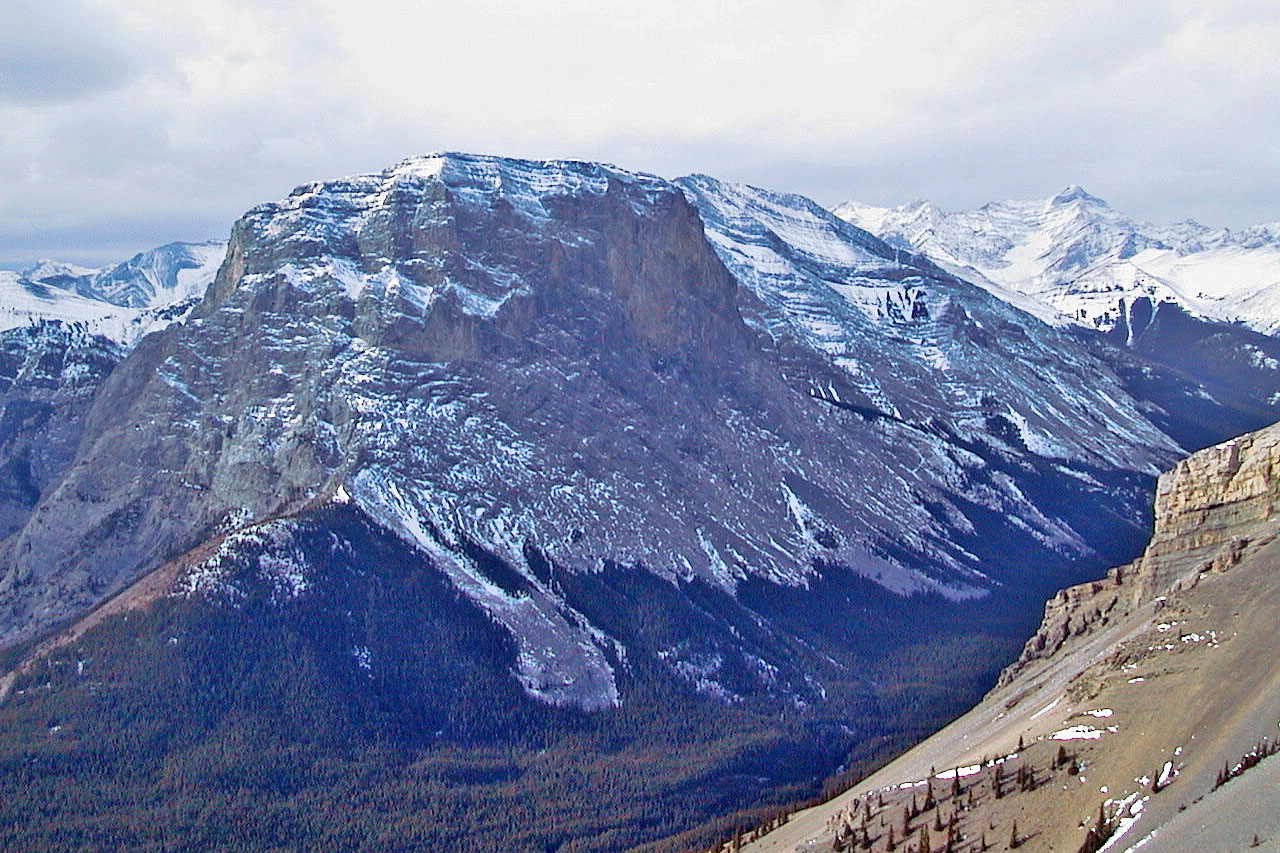 Gibraltar Mountain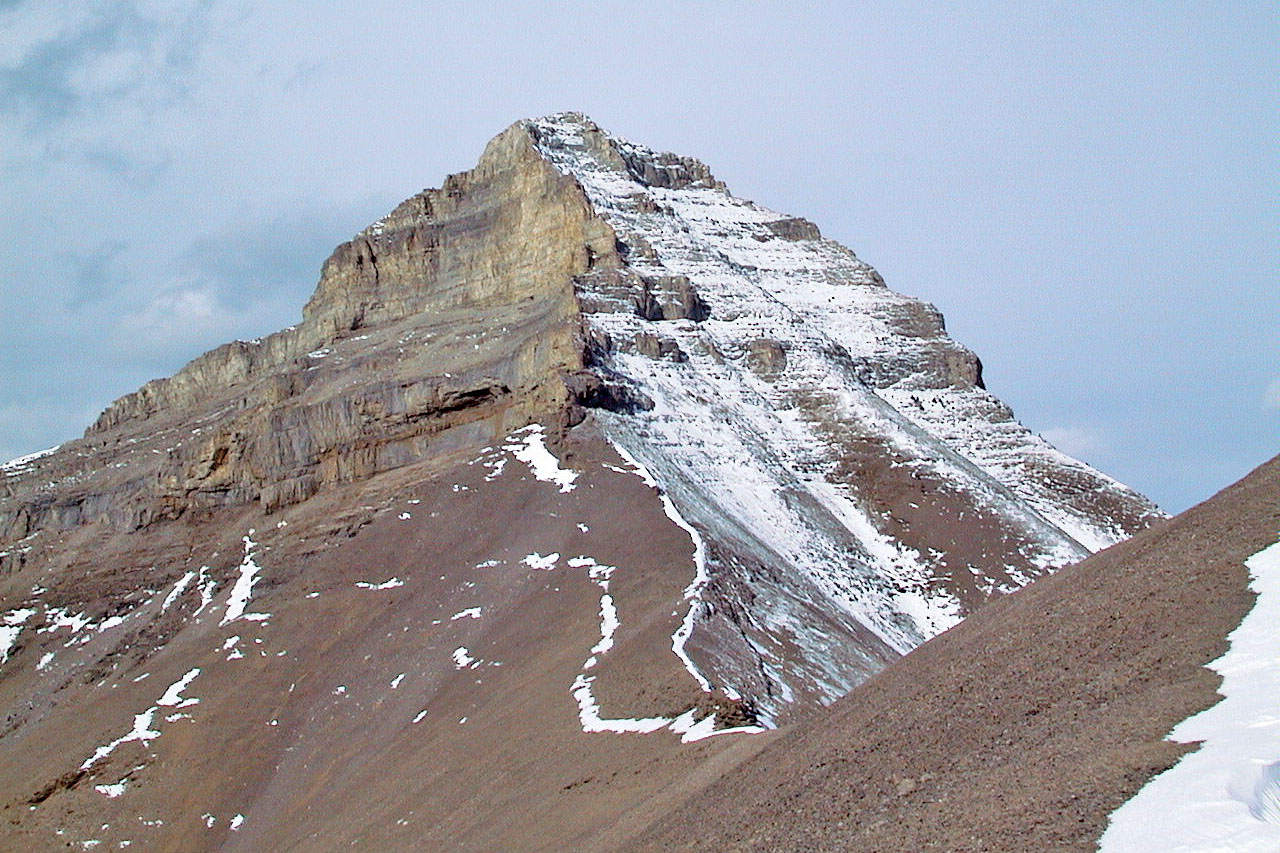 The way further up the ridge is barred by cliffs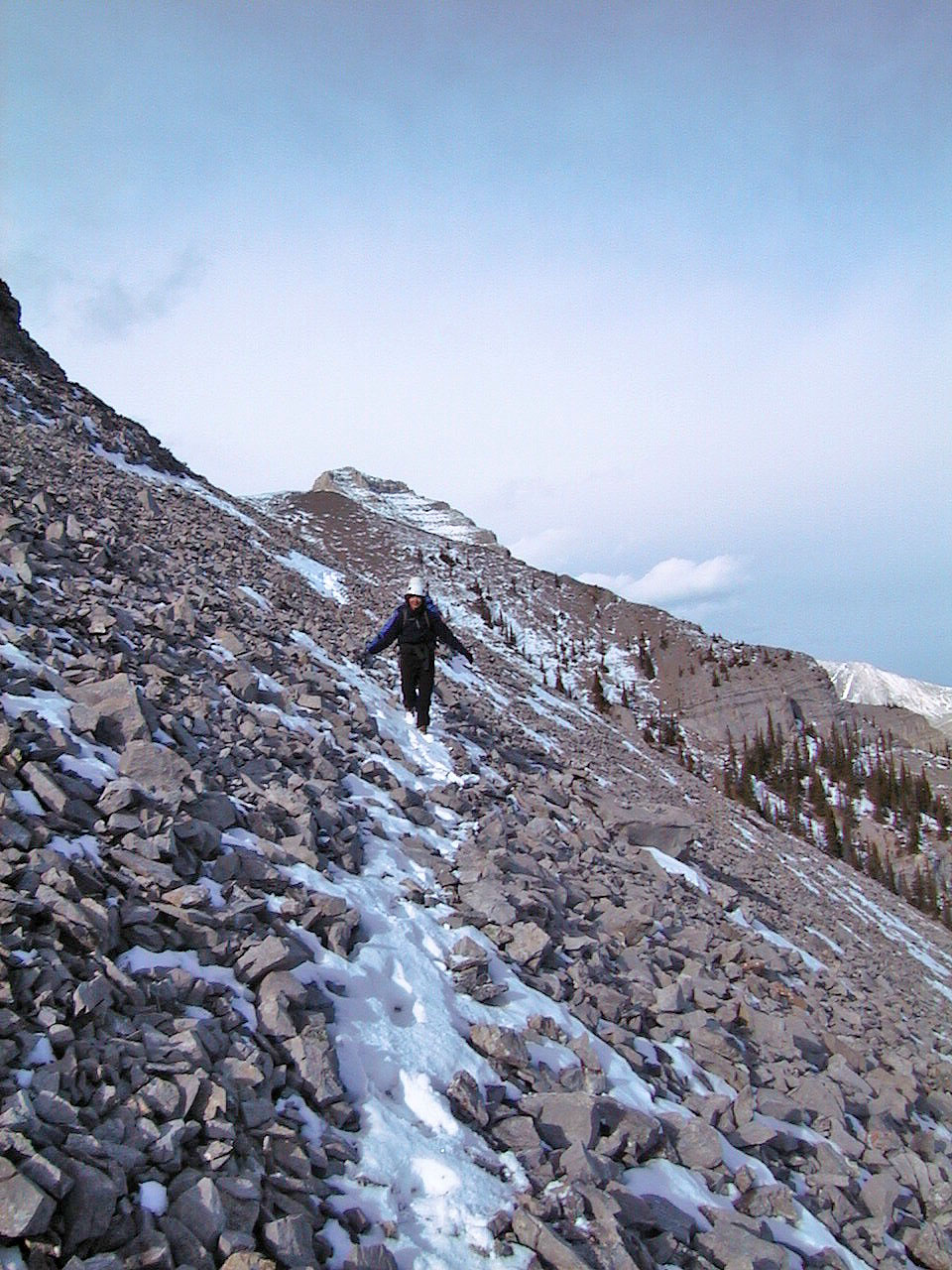 Heading back along a goat track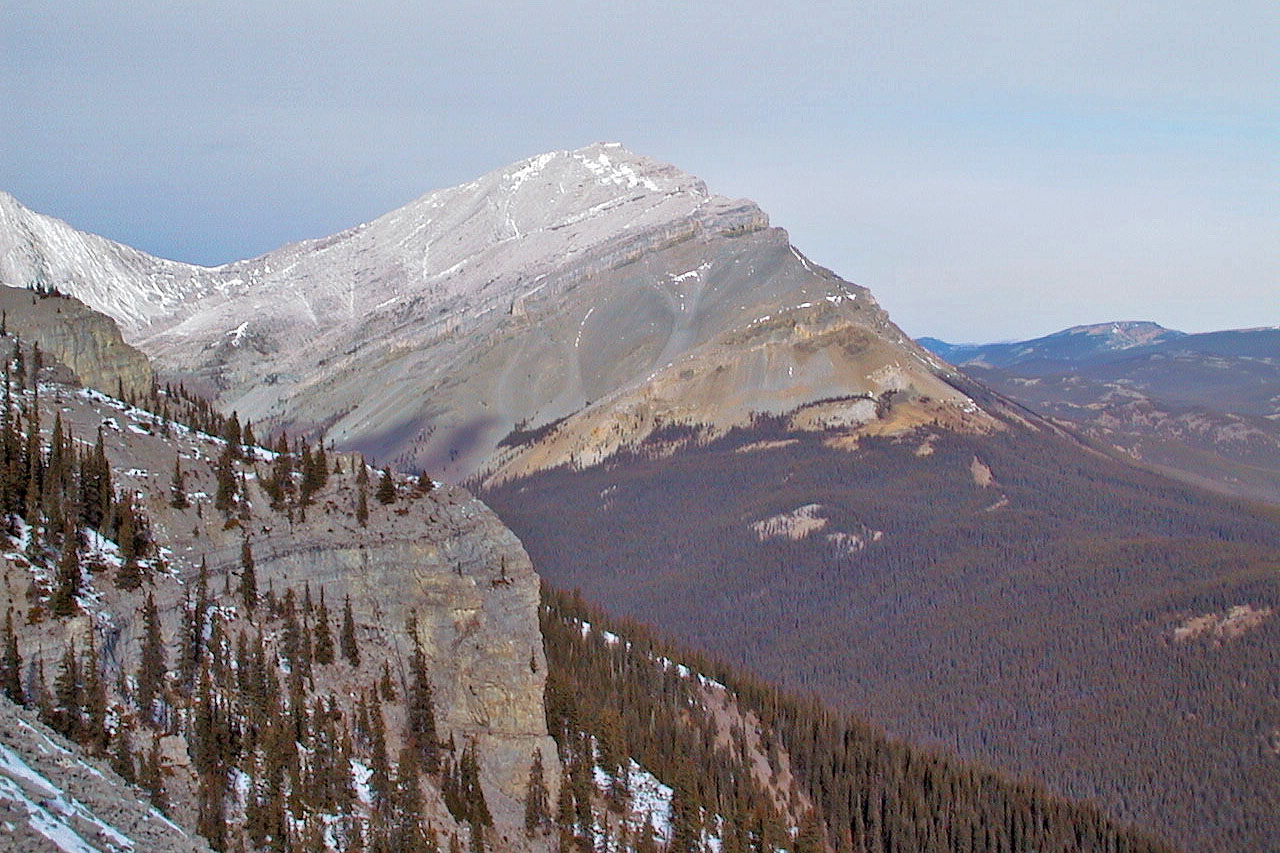 Bluerock Mountain

After climbing down we'll followed the base of the cliff band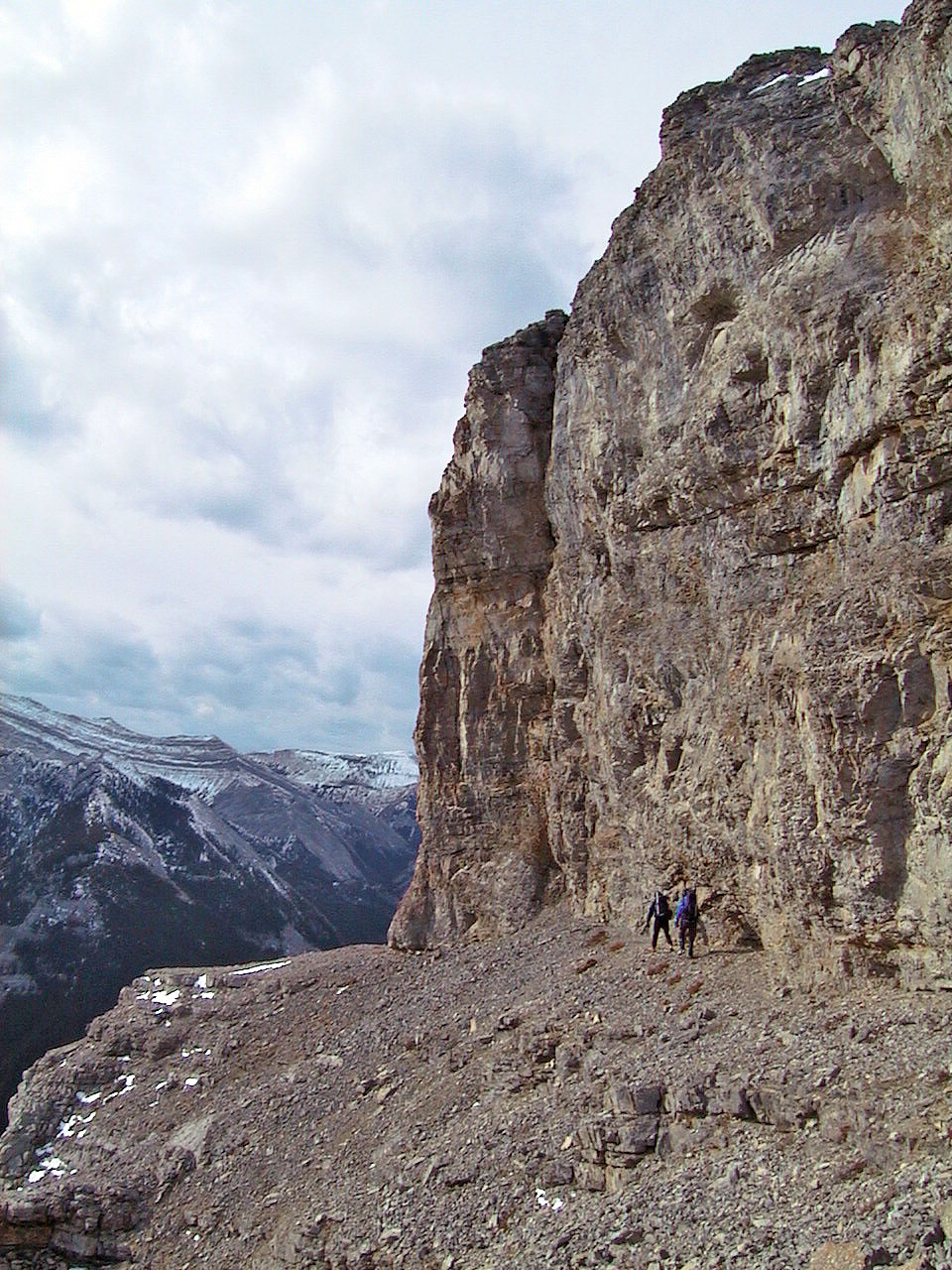 Going along the cliff base we hoped to get above the window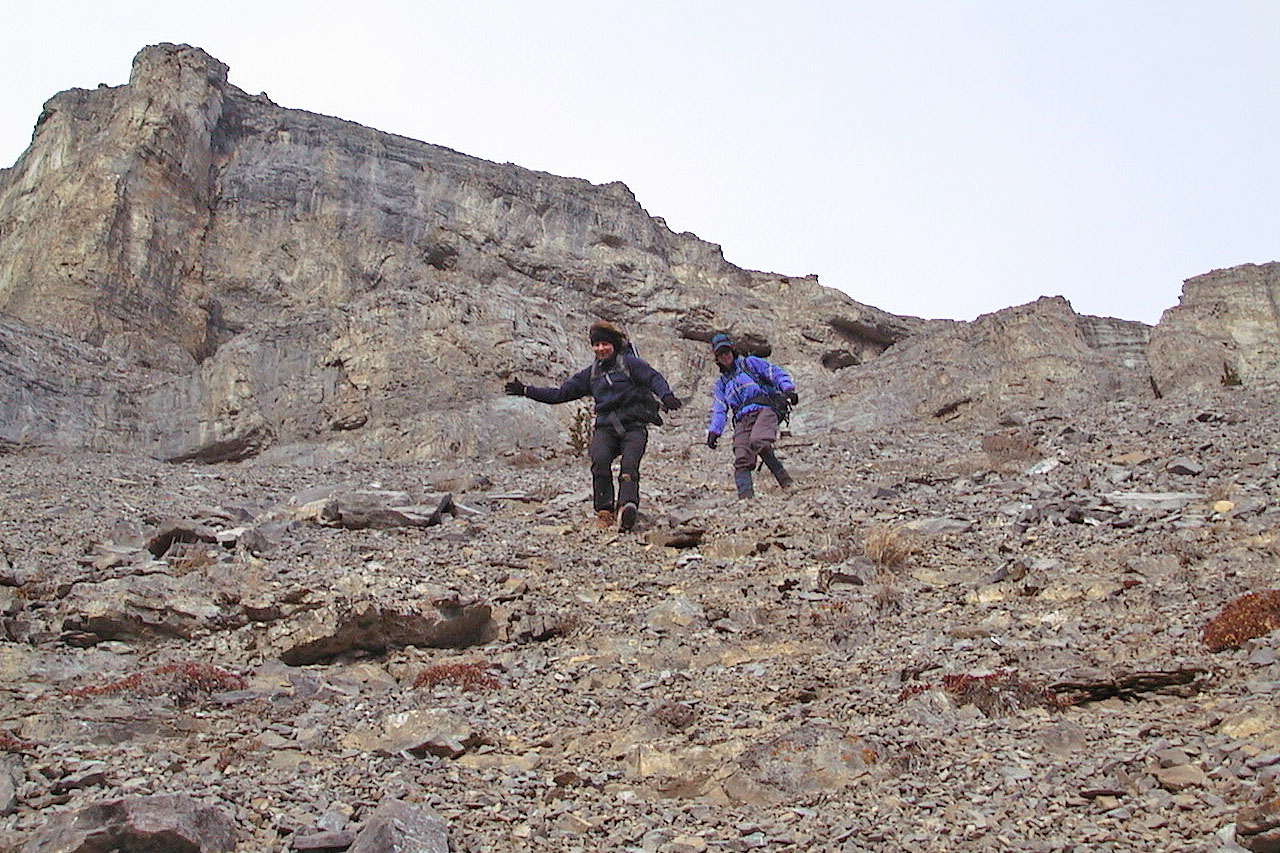 We headed down to the window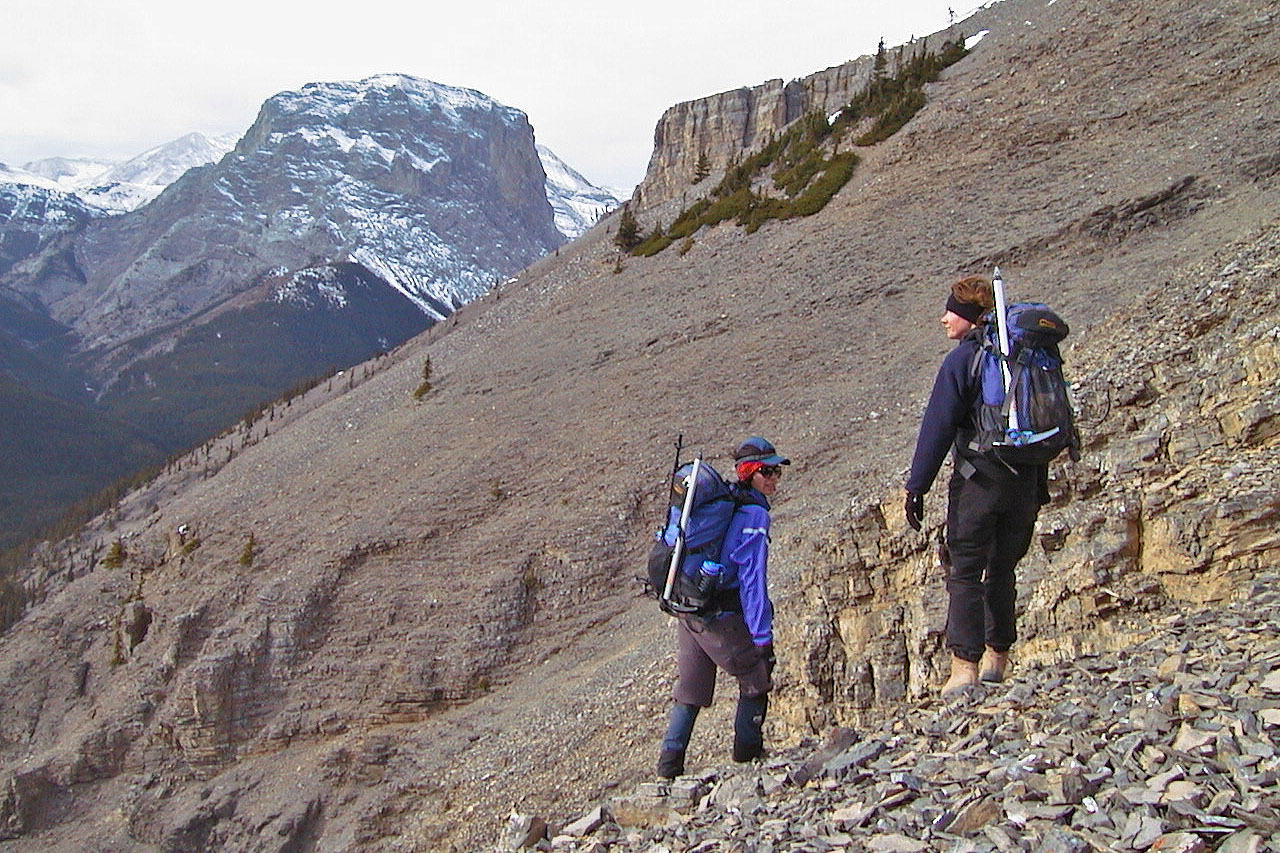 Mostly it was a steep slope but here we paused on a bit of gentle terrain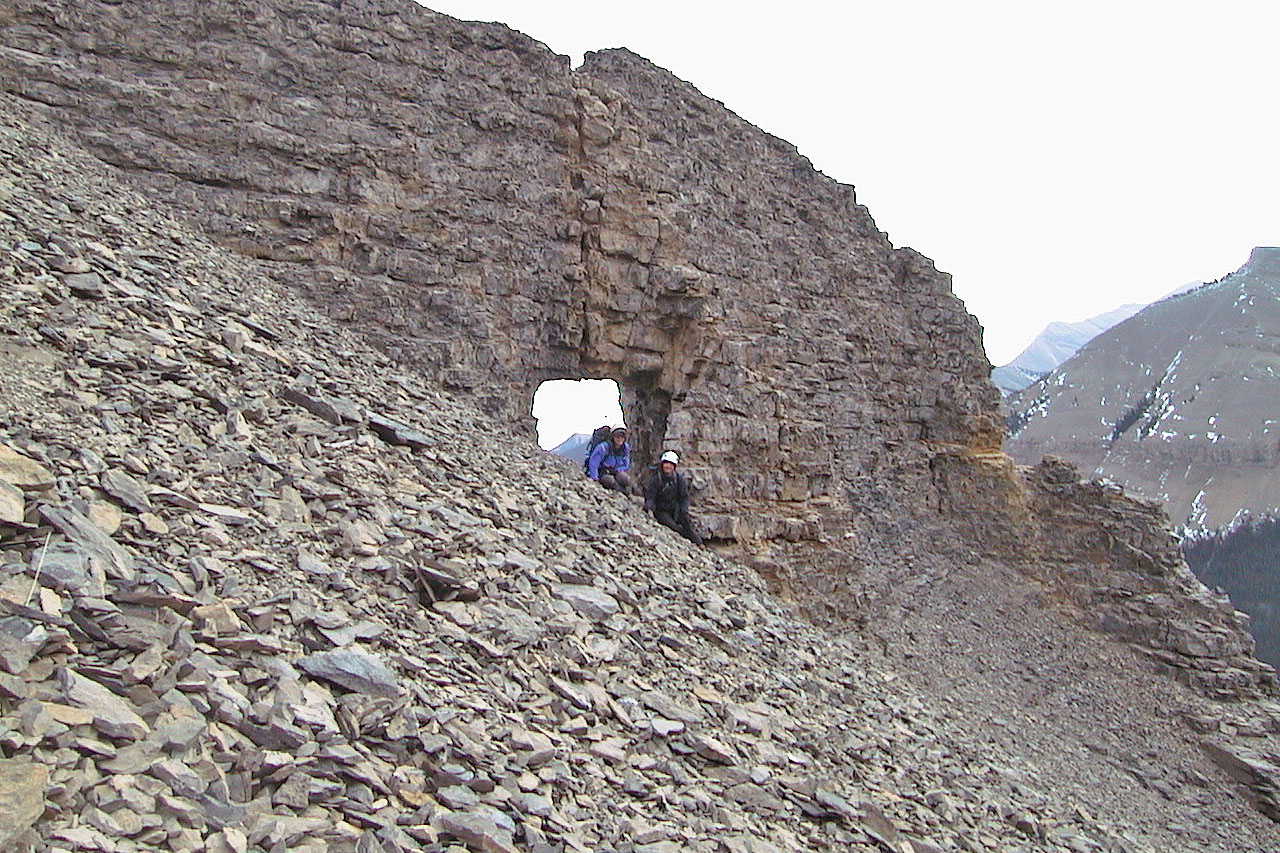 Kari and Dinah at the window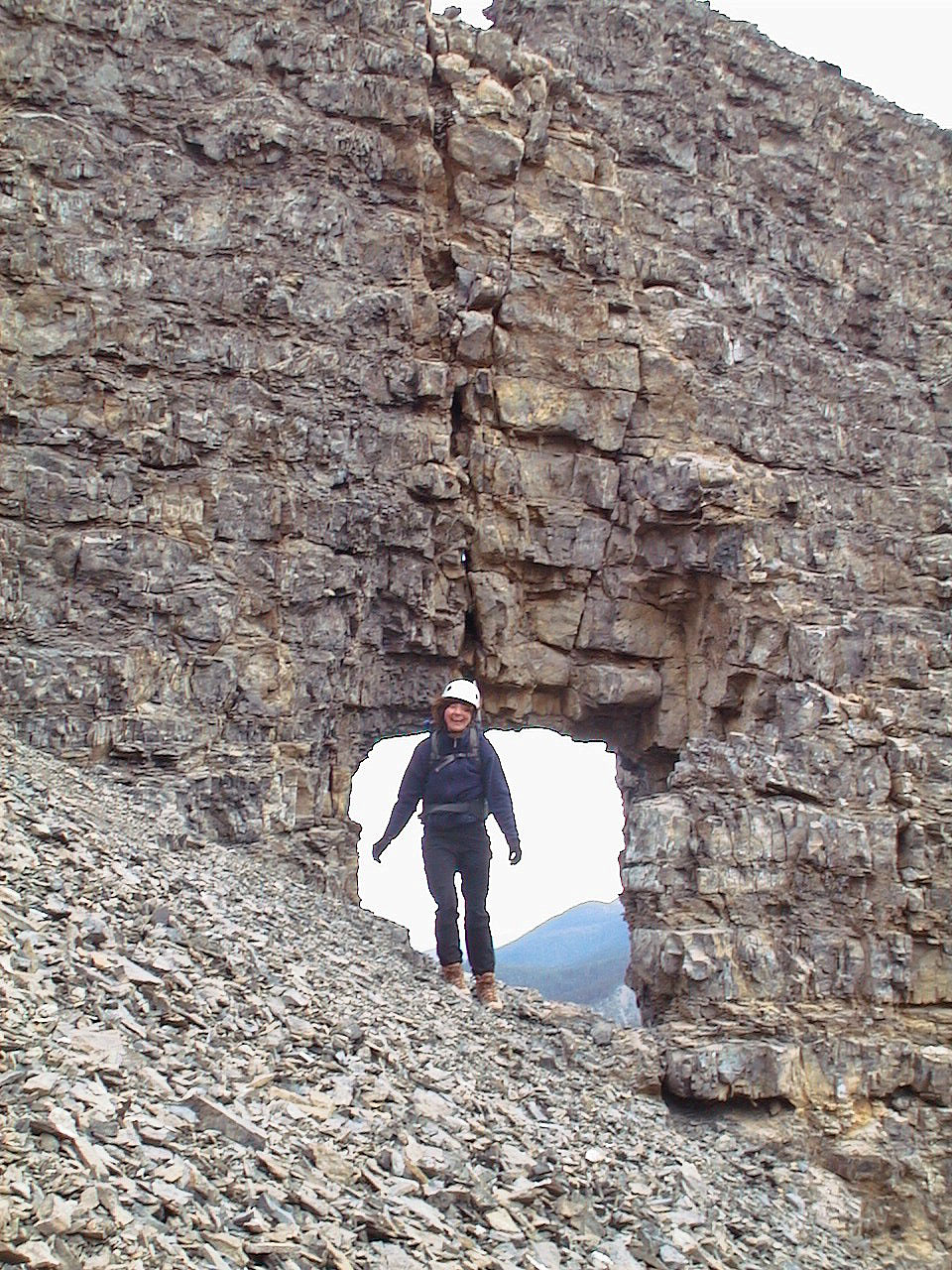 The window drops off on the other side, so we couldn't continue that way
(mouse over to see through the window)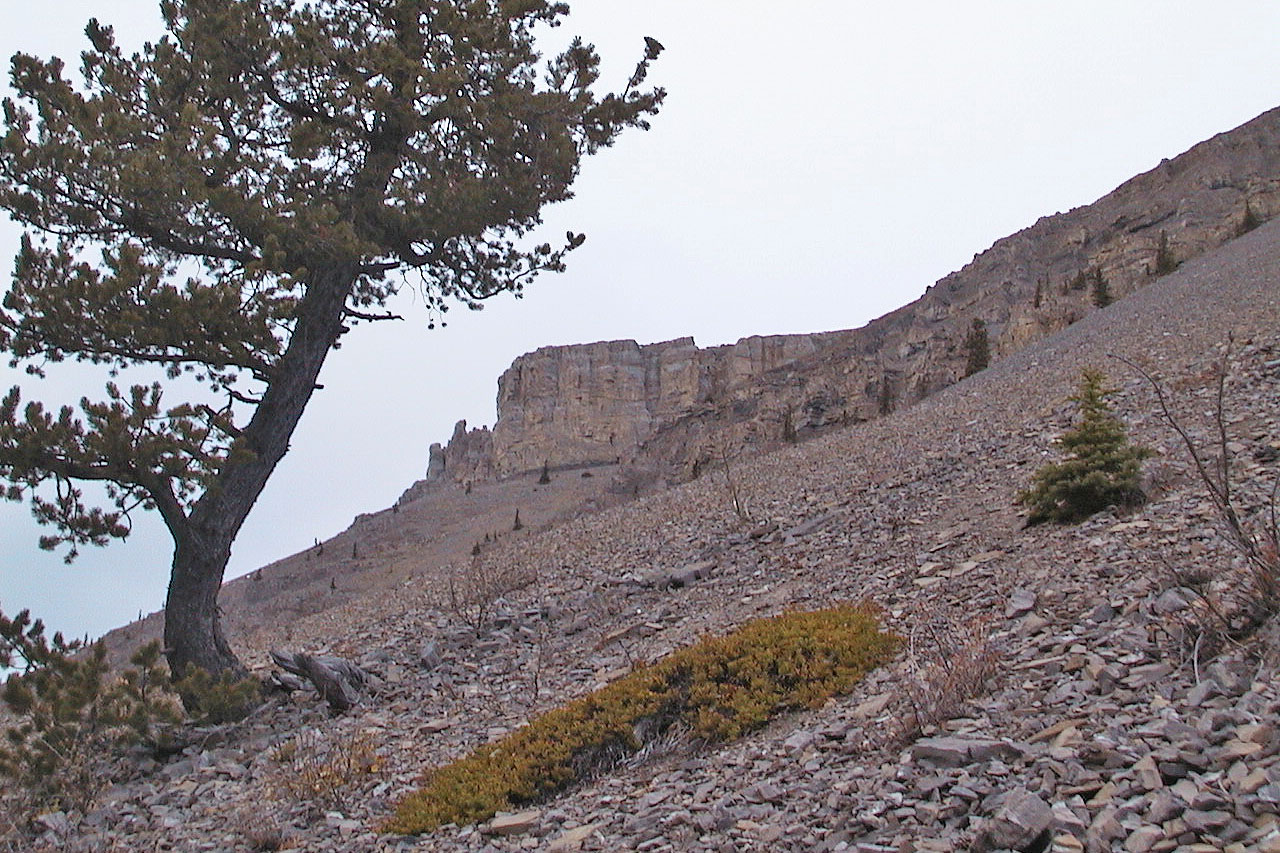 Looking back at the pinnacles as we head to the trail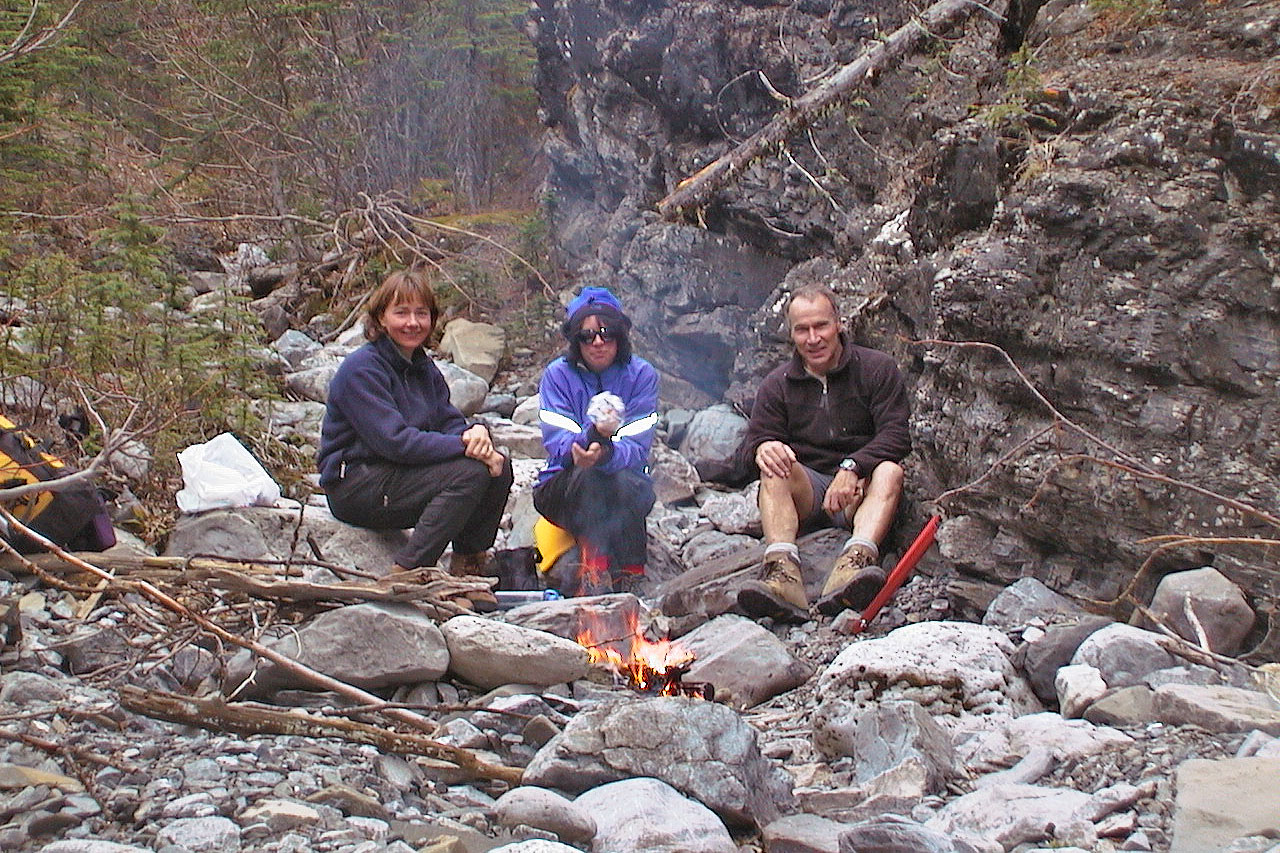 We stopped to warm up by a fire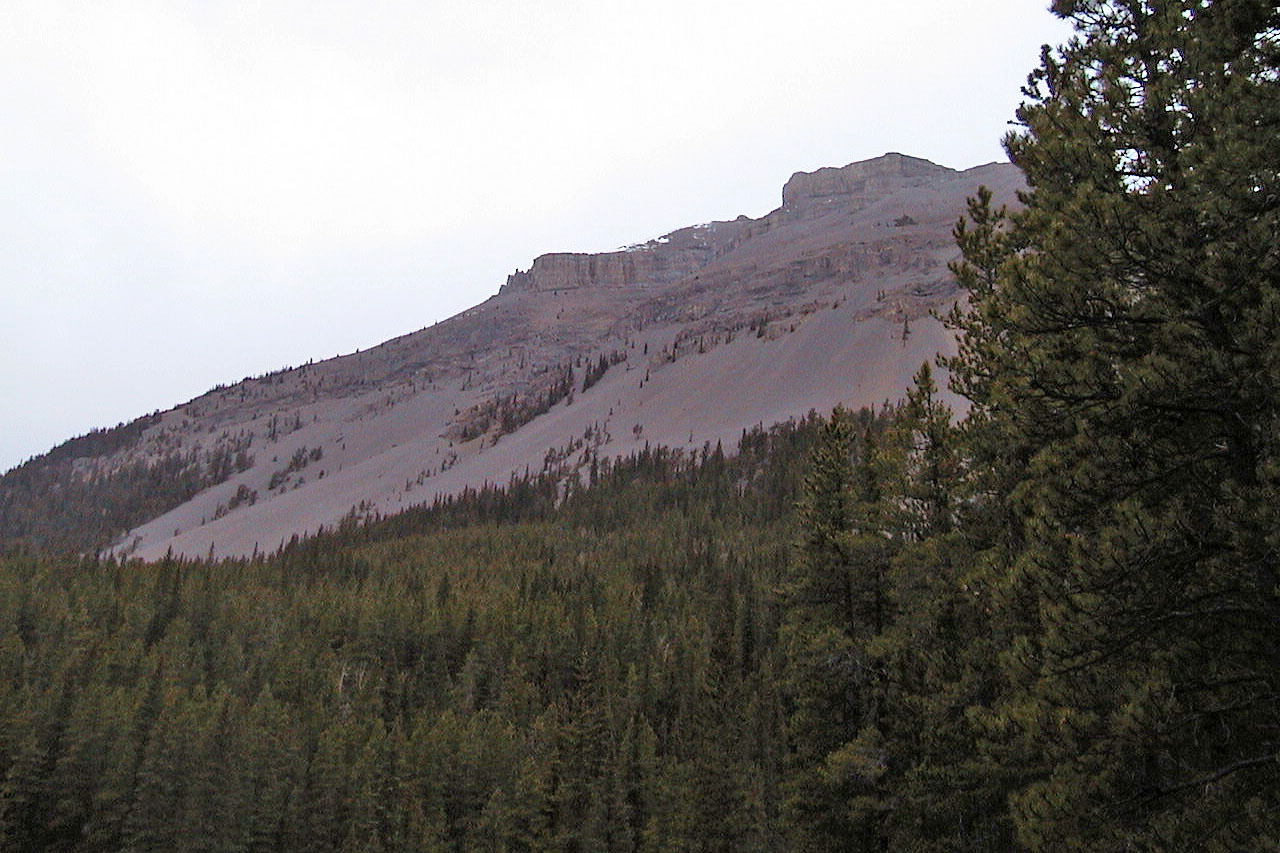 Looking back at the pinnacles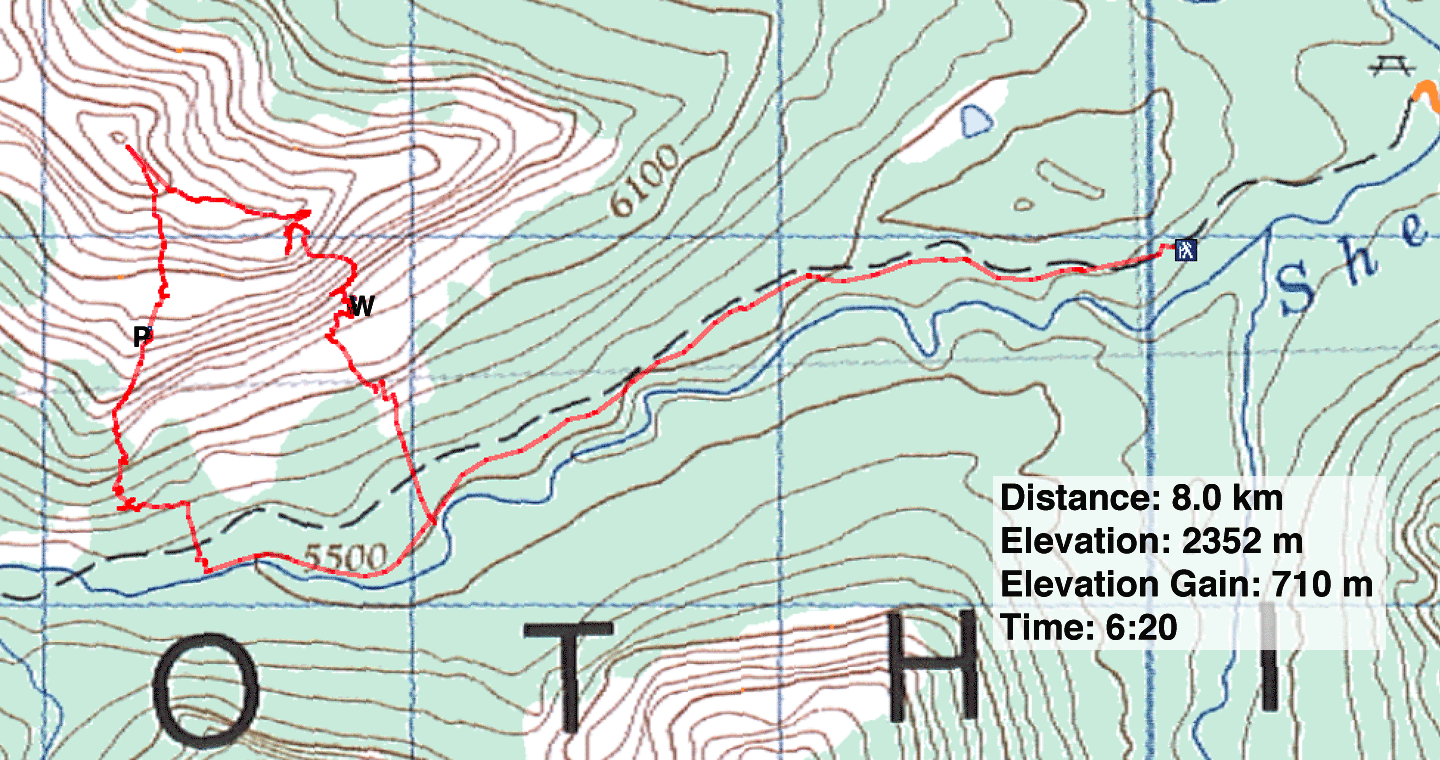 82 J/10 Mount Rae