bobspirko.ca | Home | Canada Trips | US Trips | Hiking | Snowshoeing | MAP | About

Waputik Peak (Attempt)
Banff National Park, Alberta
June 22, 2002
I read a vague account that indicated Waputik Peak could be reached using the Bath Creek trail. Gert, Dinah and I started up the trail only to find it was largely overgrown and full of deadfall from disuse. We soon left the trail and headed up the ridge. On the way up, we discovered a tarn, a surprise since it's not on the map. We gained the ridge, but the vertical rock before the peak was insurmountable. We climbed to the top of a false summit where I took a panorama. Instead of returning the same way, we dropped down a scree slope to Bath Creek.
Obviously we left the trail prematurely. Had we stayed on the trail longer we likely would have reached the summit without difficulty.
Postscript: We returned and made the summit in 2011.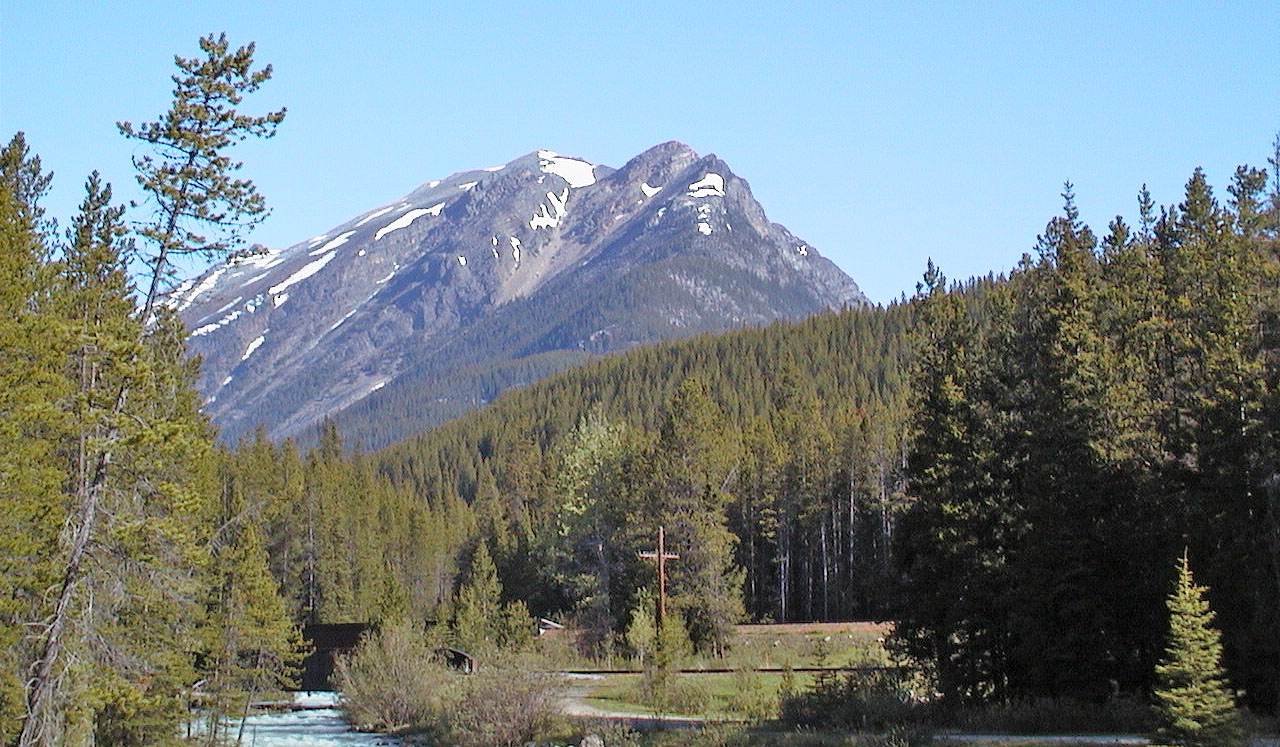 The south end of Waputik Peak from the highway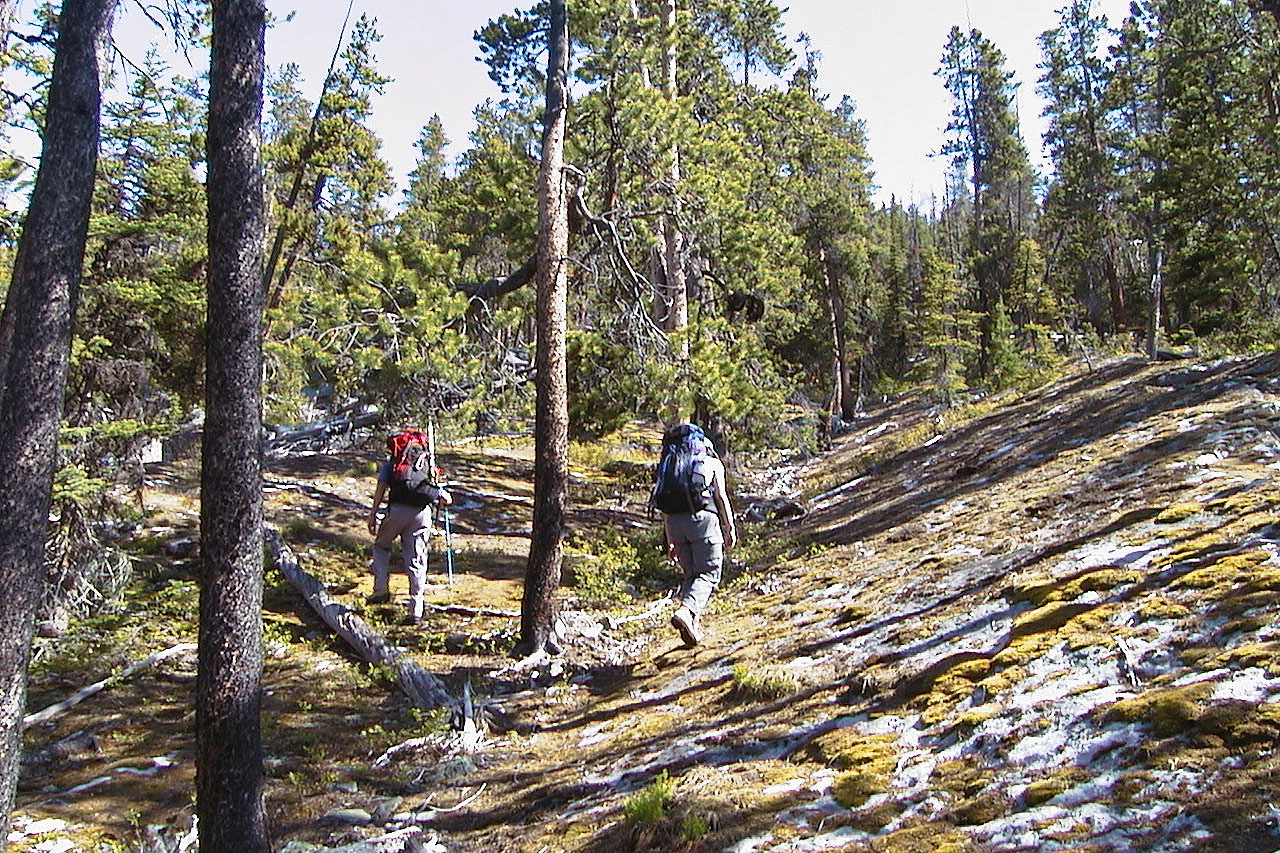 Interesting terrain after leaving the trail

Hiking up the slope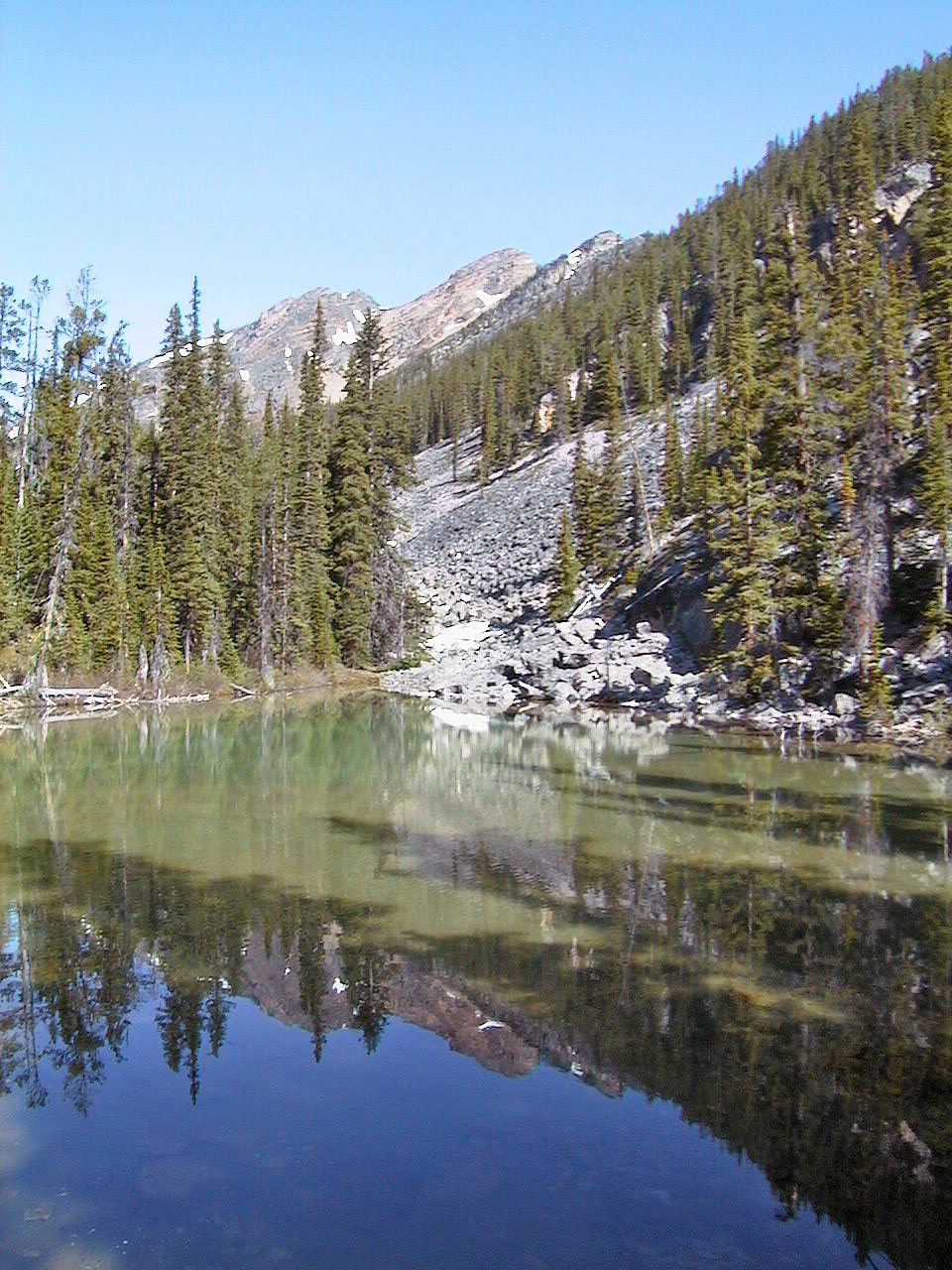 We were pleasantly surprised to come across a tarn that wasn't on the map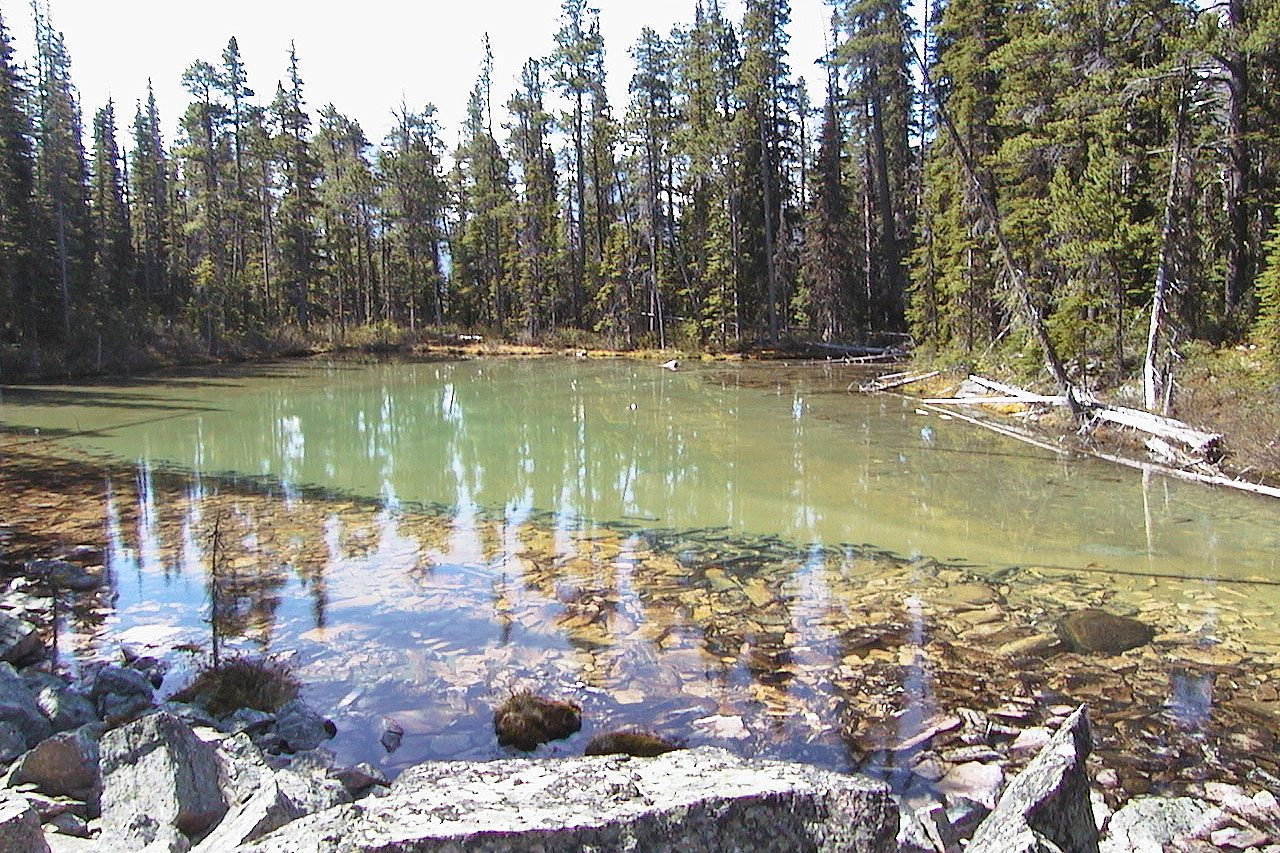 Looking back at the tarn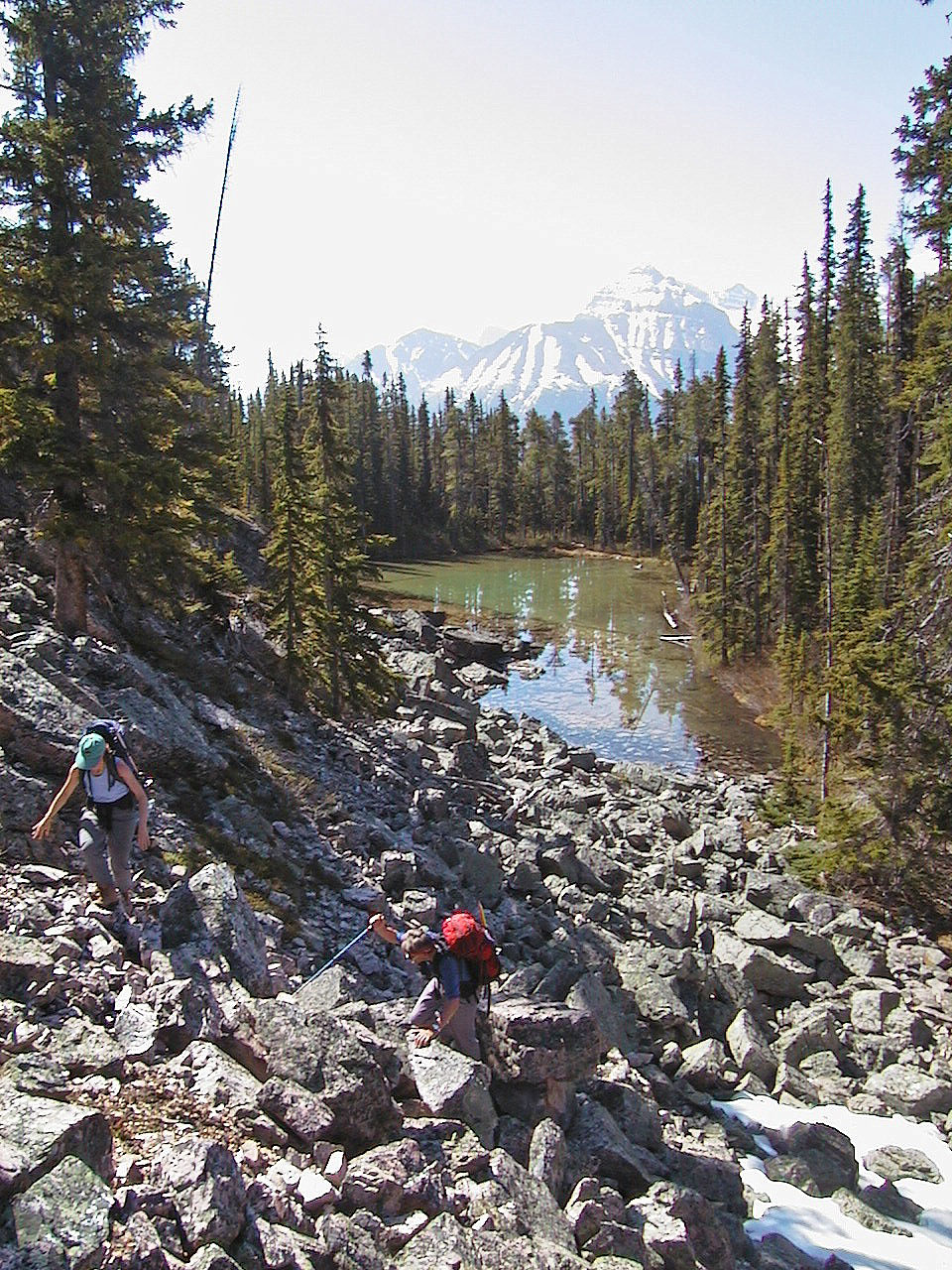 Ascending above the tarn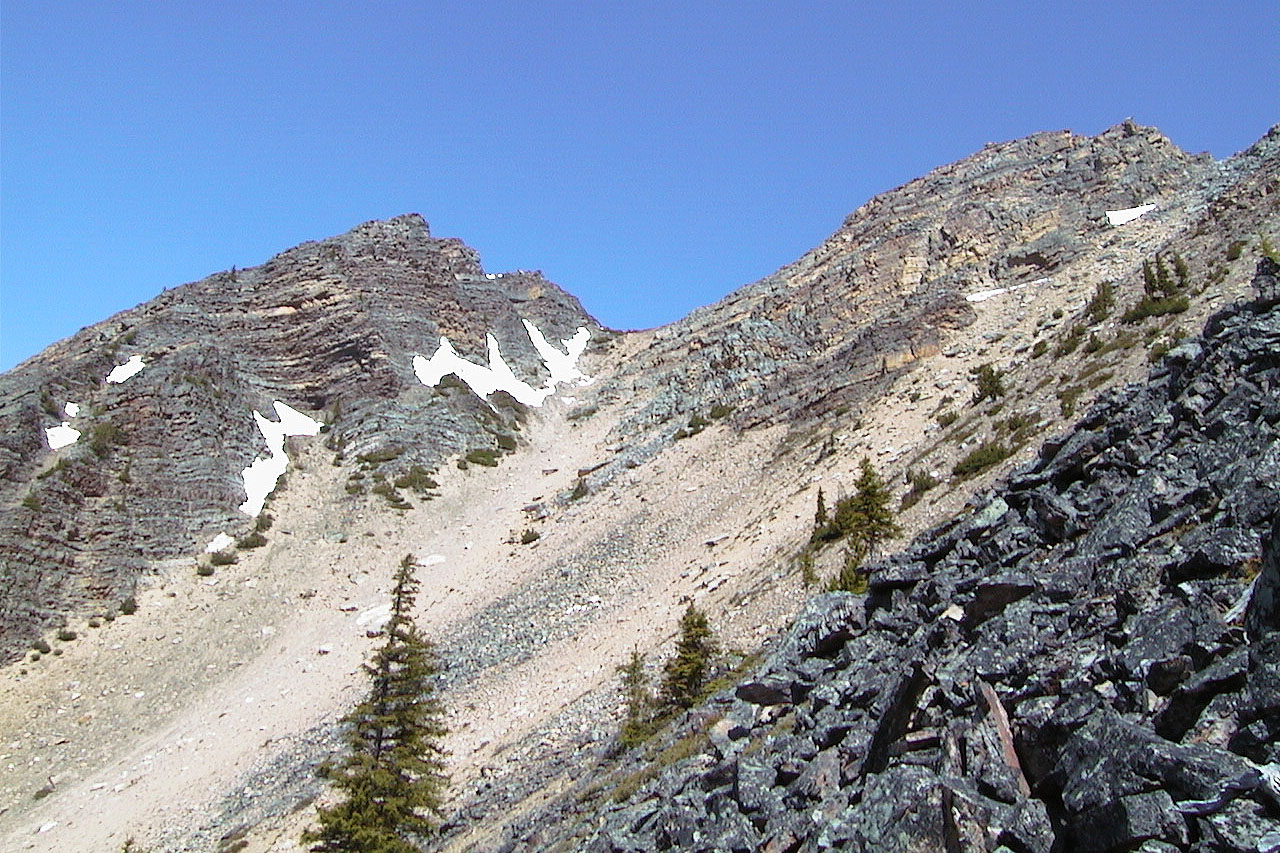 We reached the ridge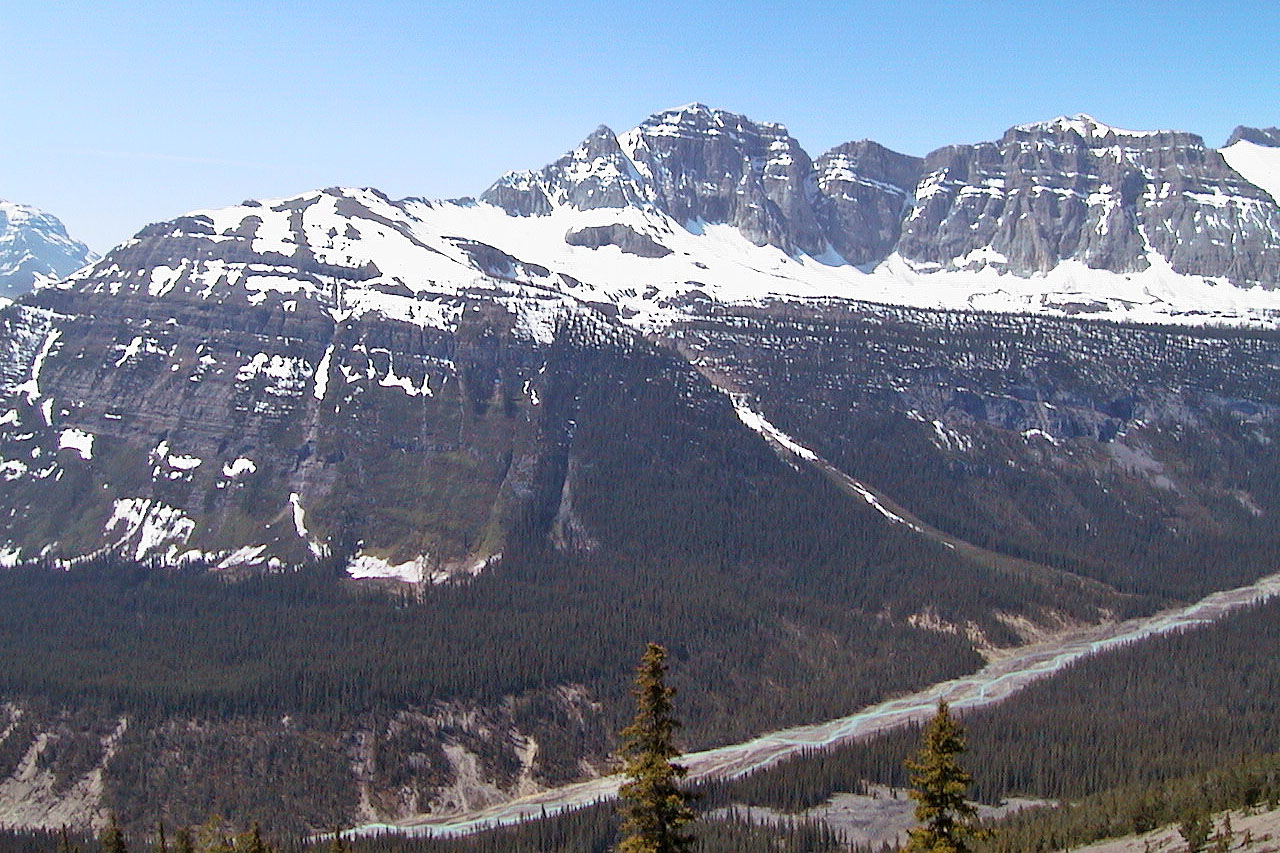 Mount Bosworth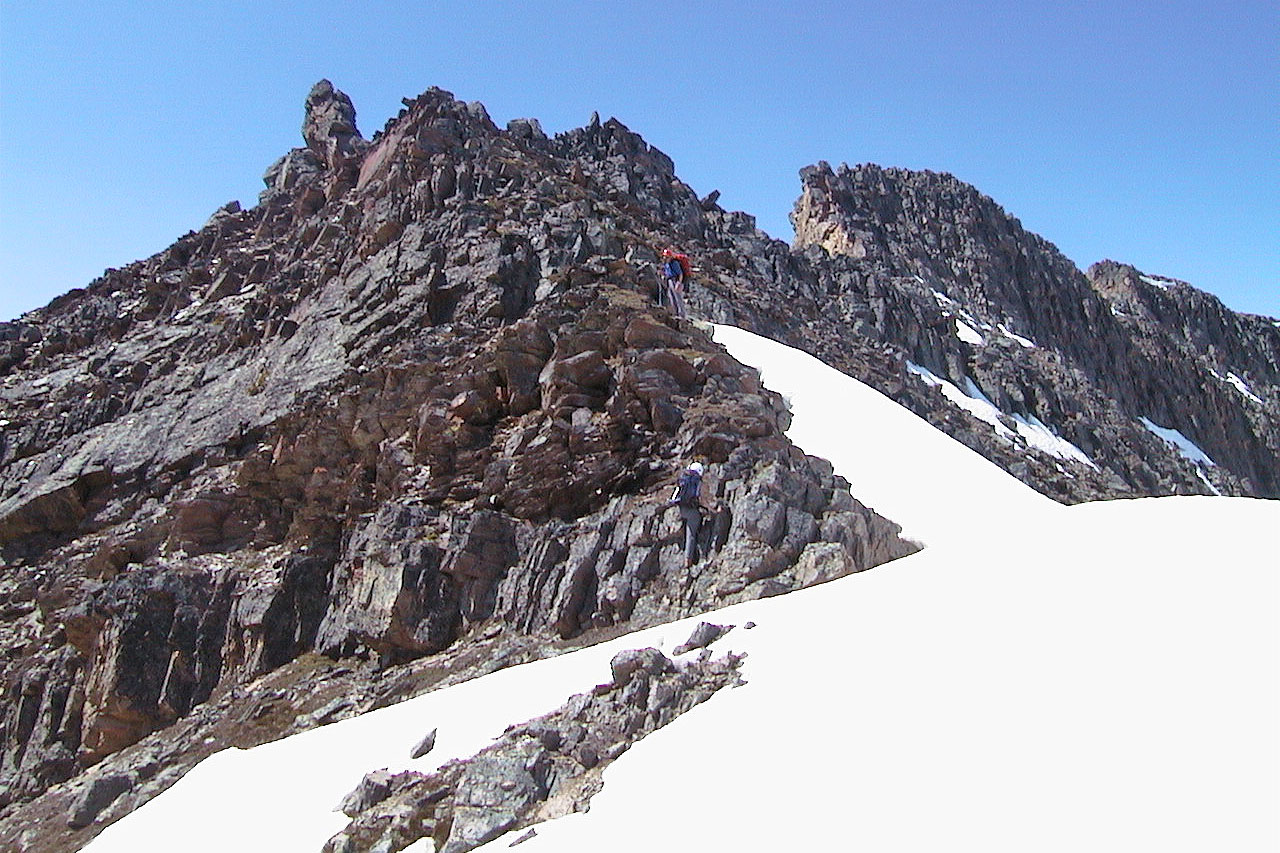 The ridge proved to be rugged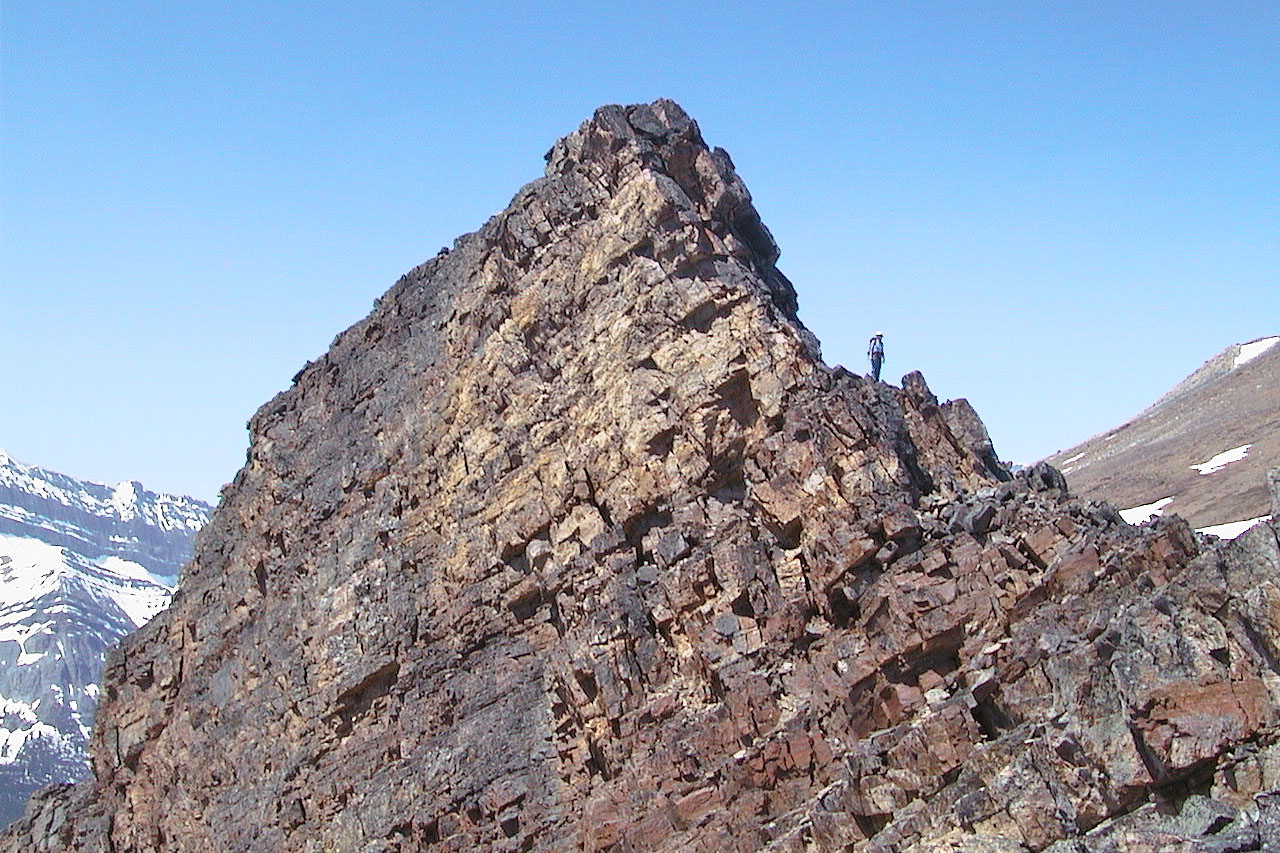 We were unable to get pass this point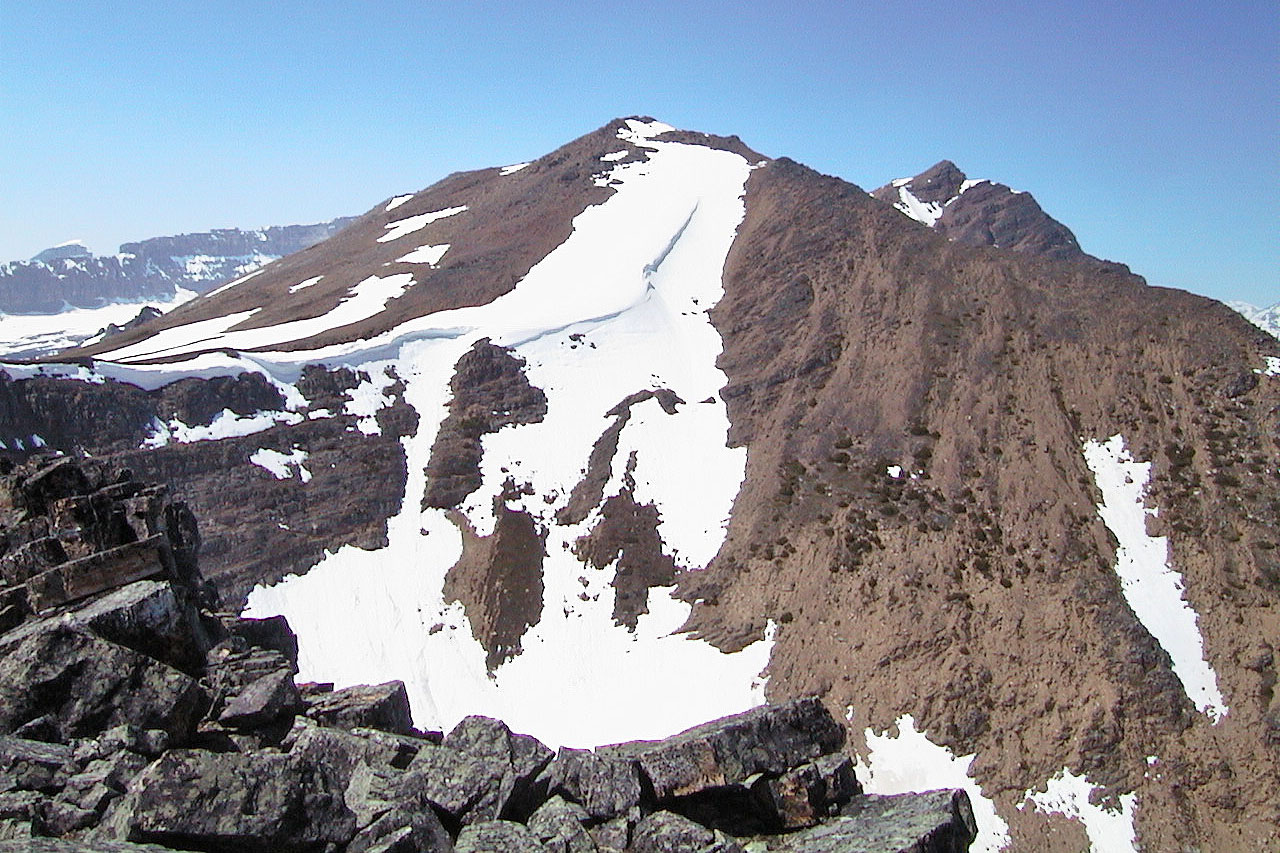 The summit (far right) is far away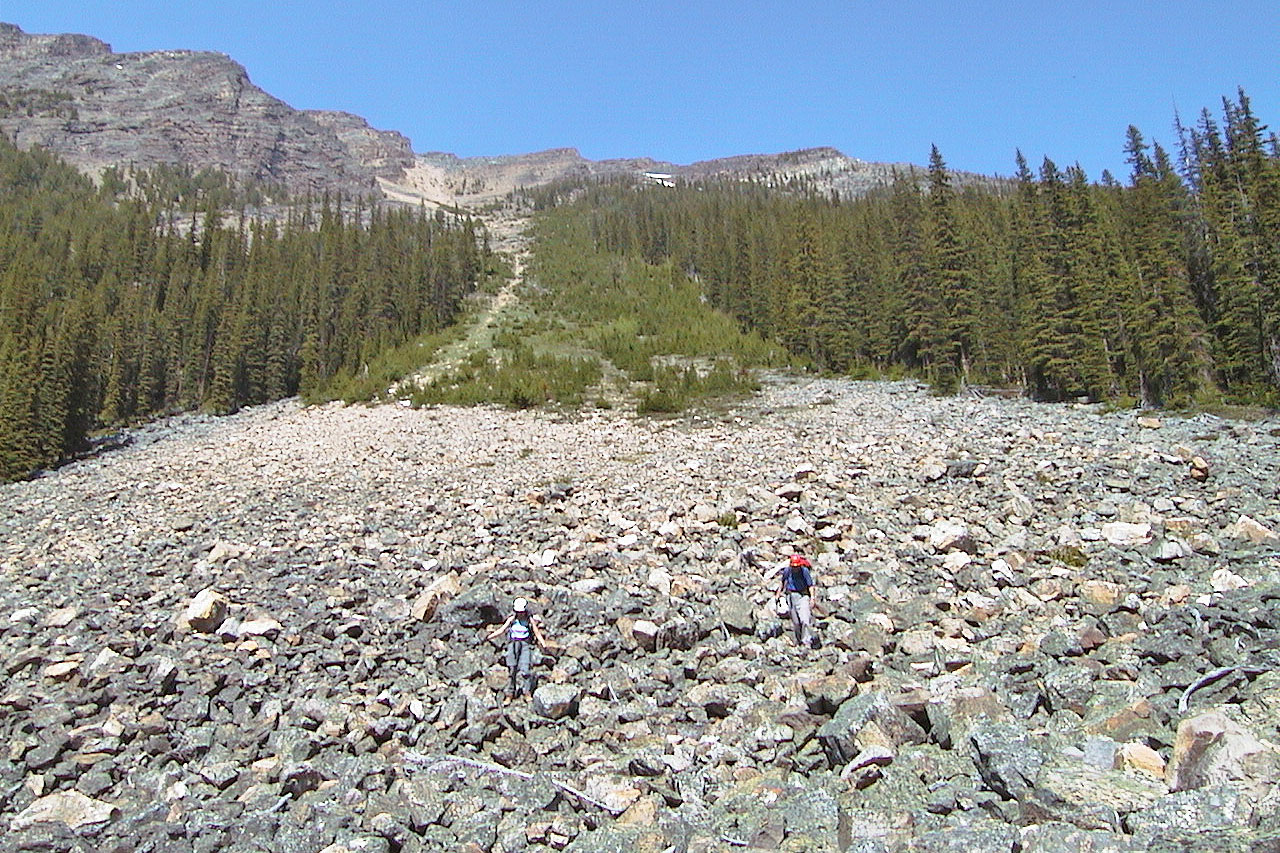 We dropped directly down to the trail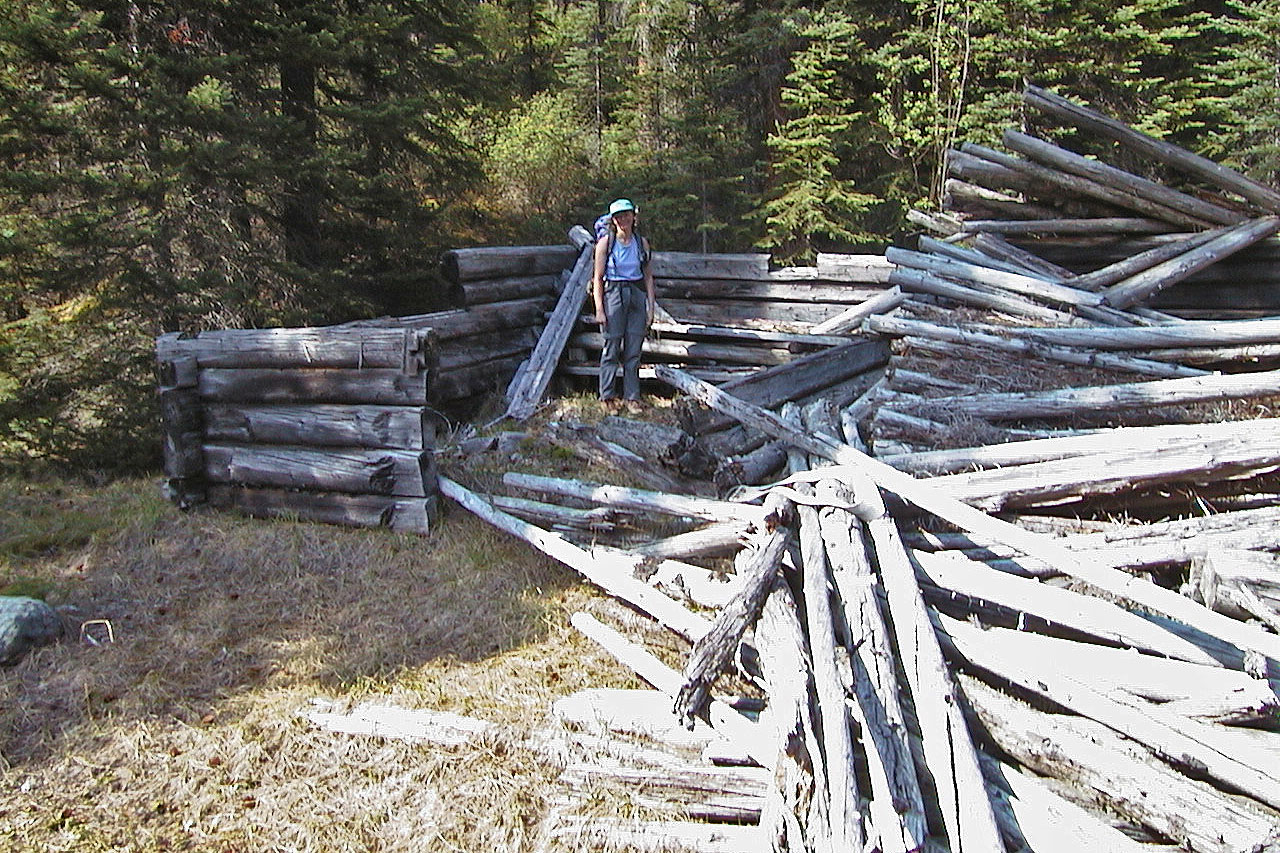 Along the trail we found rusted mining equipment and this decrepit cabin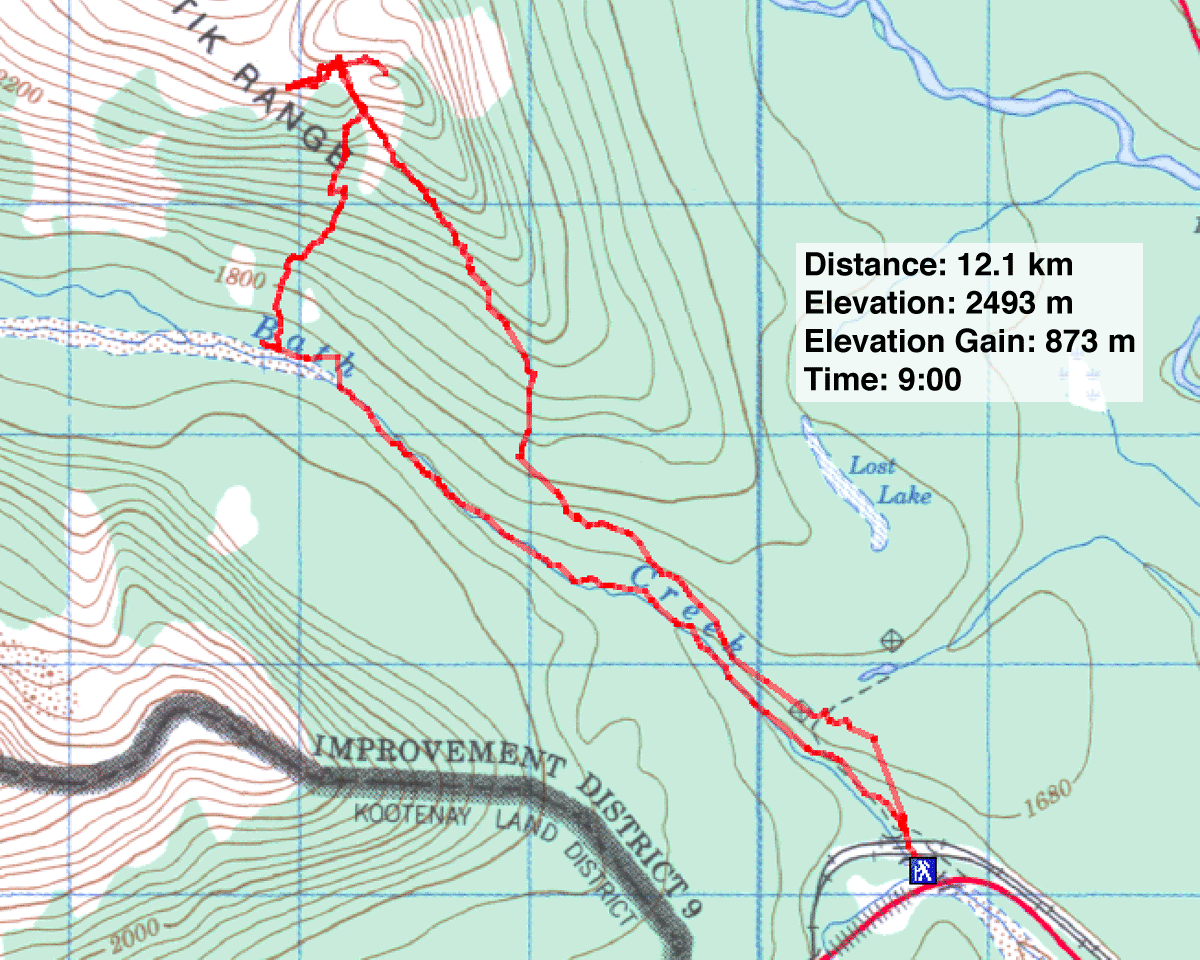 82 N/8 Lake Louise