bobspirko.ca | Home | Canada Trips | US Trips | Hiking | Snowshoeing | MAP | About

Promised Land
Crowsnest Pass, Alberta
October 16, 2002
Distance: 9.5 km
Cumulative Elevation Gain: 835 m
The Promised Land is a tortured landscape replete with numerous caves. We wanted to explore the smaller caves but the two large, famous caves, Gargantuan and Cleft, are beyond our capability. In fact, the previous week found a group of cavers stranded for 27 hours in Gargantuan Cave.
Rather than hike up the 6-km road that follows Ptolemy Creek to end at a campground, Wayne, Lori, Dinah and I covered most of approach in Wayne's truck. The road wasn't even fit for a 4x4 vehicle and it's a wonder we didn't get stuck. We drove 5 km before stopping but the truck was scratched from the thick roadside vegetation.
After leaving the truck we hiked up the trail to a pass and descended to the Andy Good Plateau. We explored a few caves but snow prevented us from taking a closer look at most of them and the short day didn't allow us much time to look around.
Our venture into the Promised Land was short but what we saw looked promising for a return visit!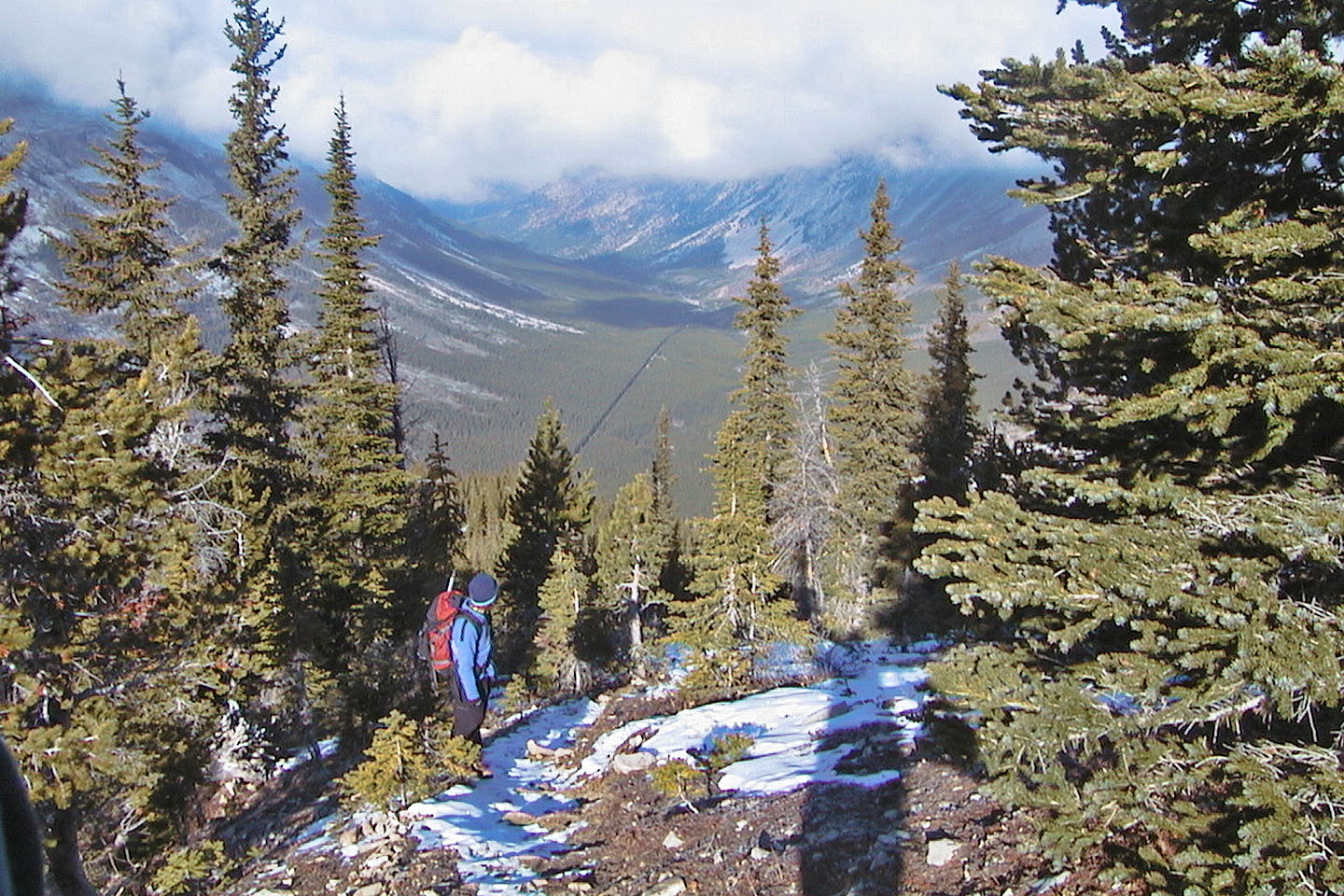 Looking back at the valley and the road we drove up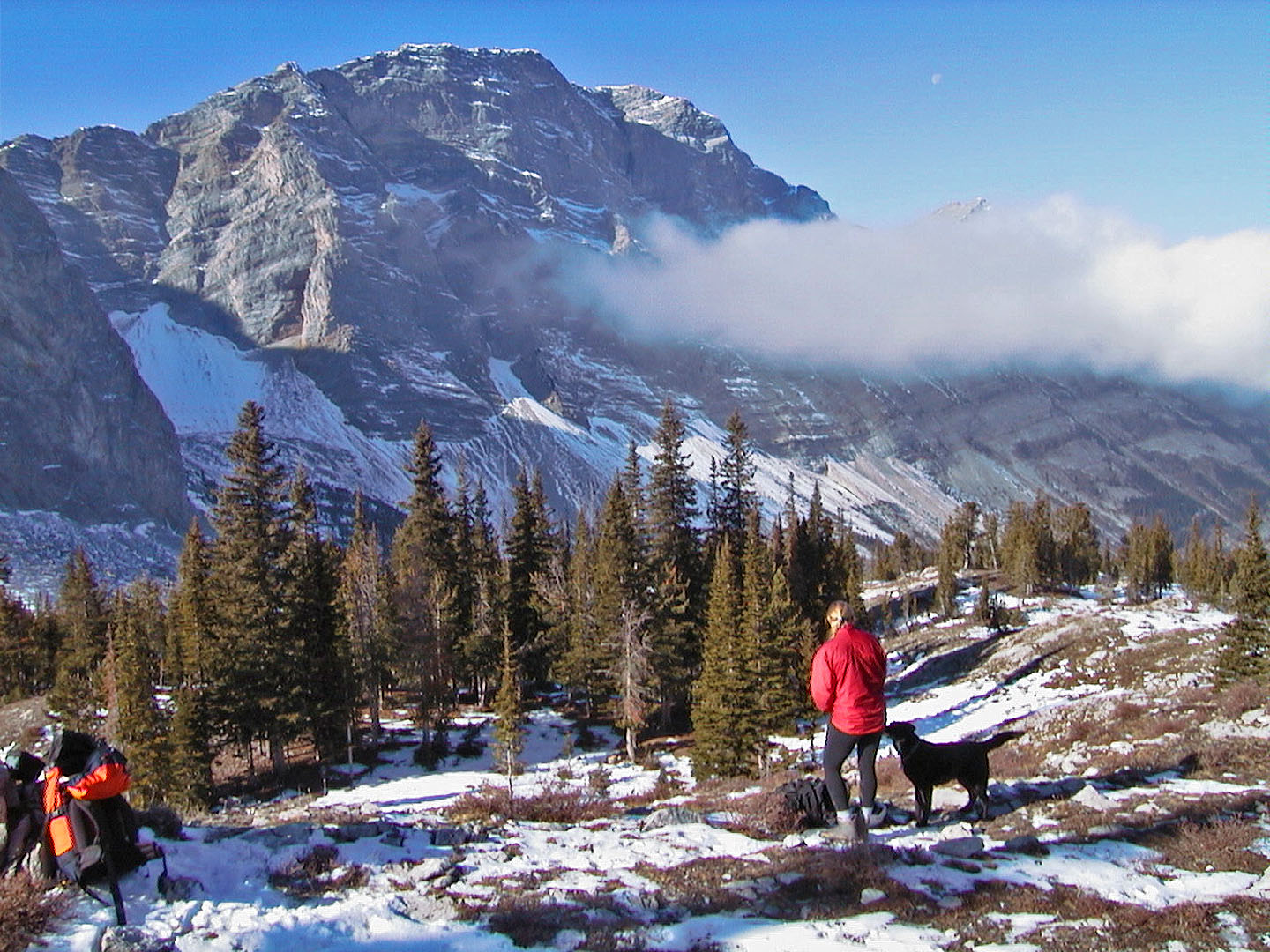 Gargantuan Cave above the tall tree on far left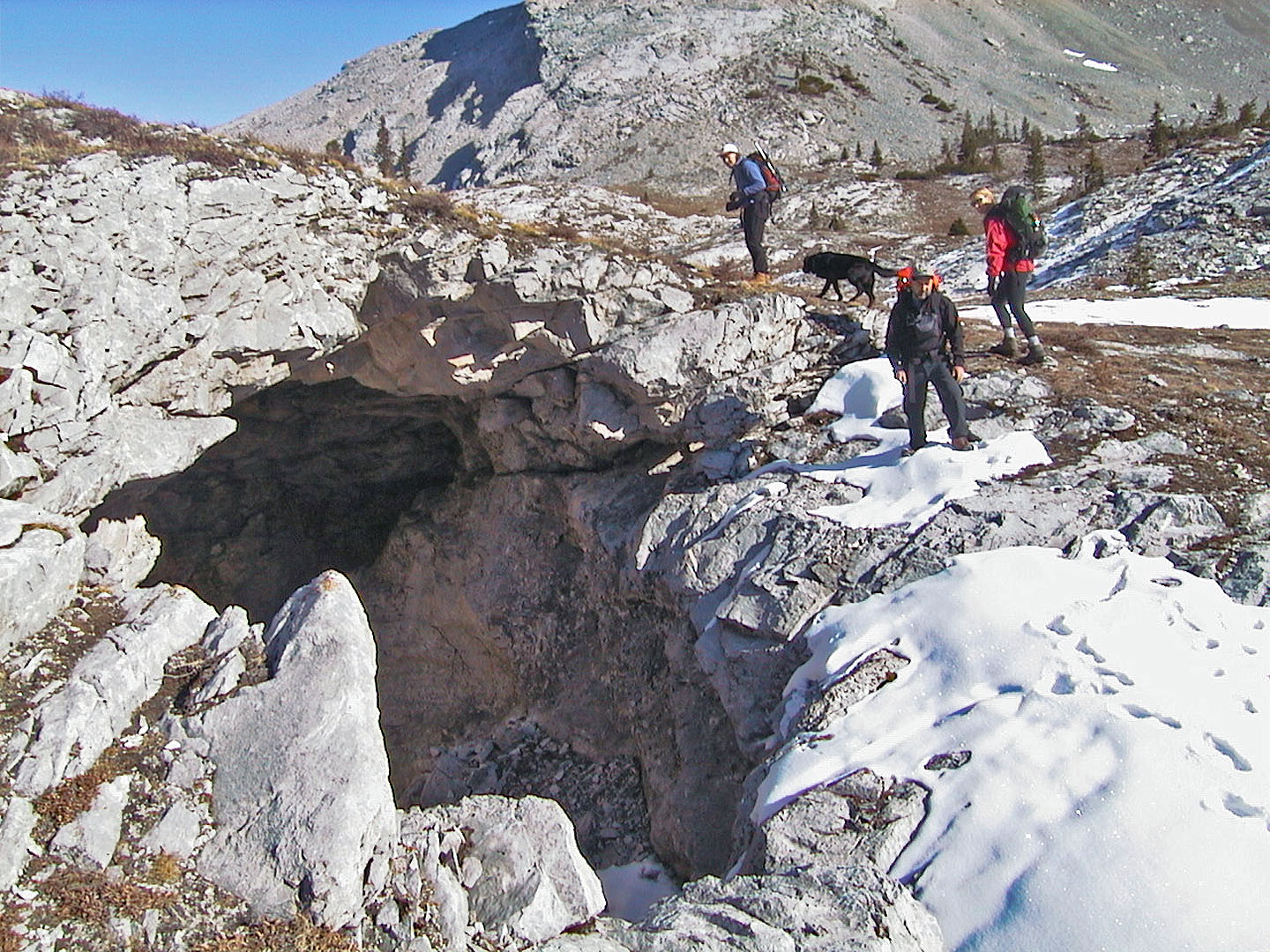 The walls were too steep to drop down here to this cave but we were able to reach it from another entrance (mouse over) a couple dozen metres away.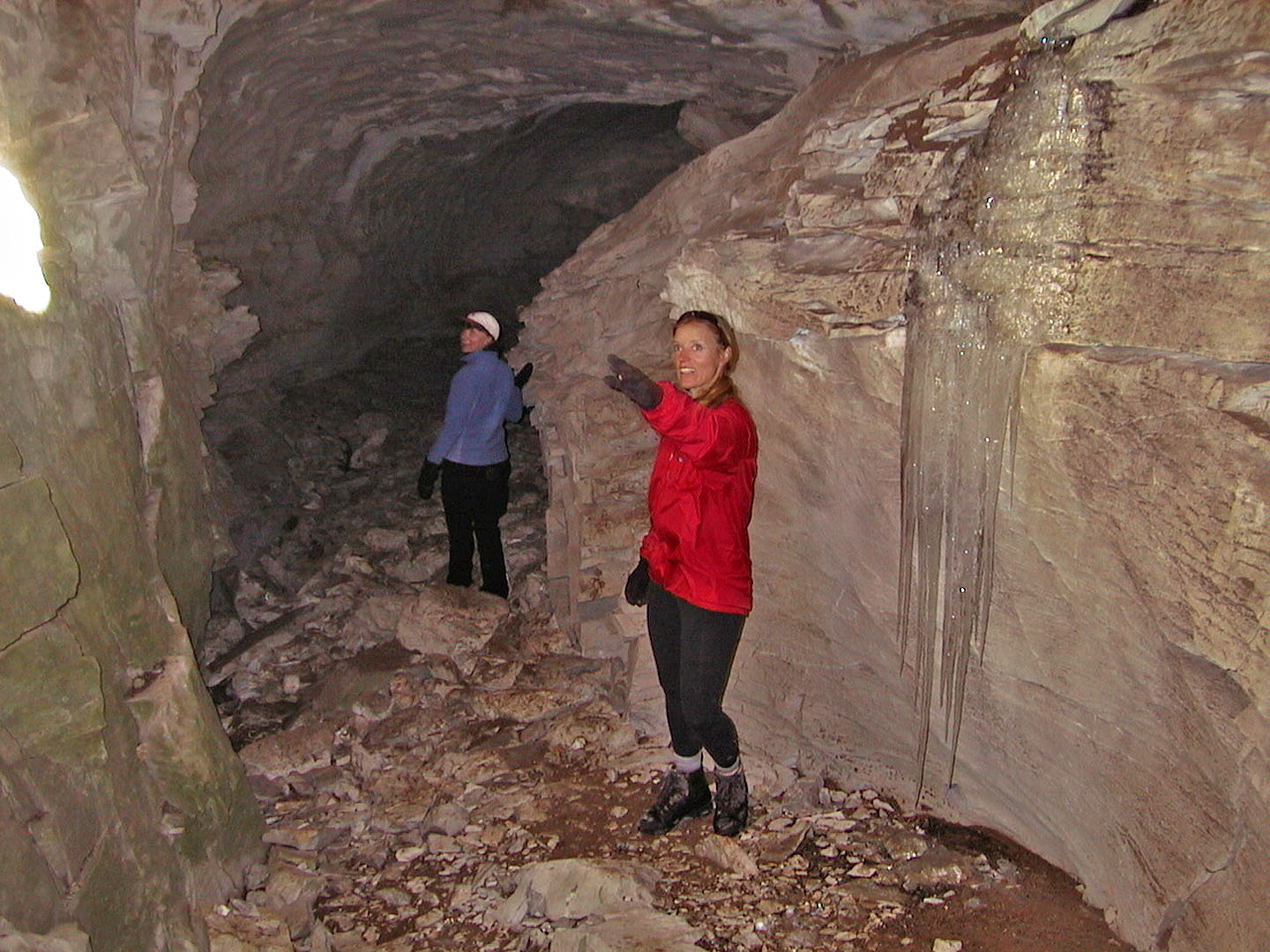 This photo and the following two photos shows us exploring the cave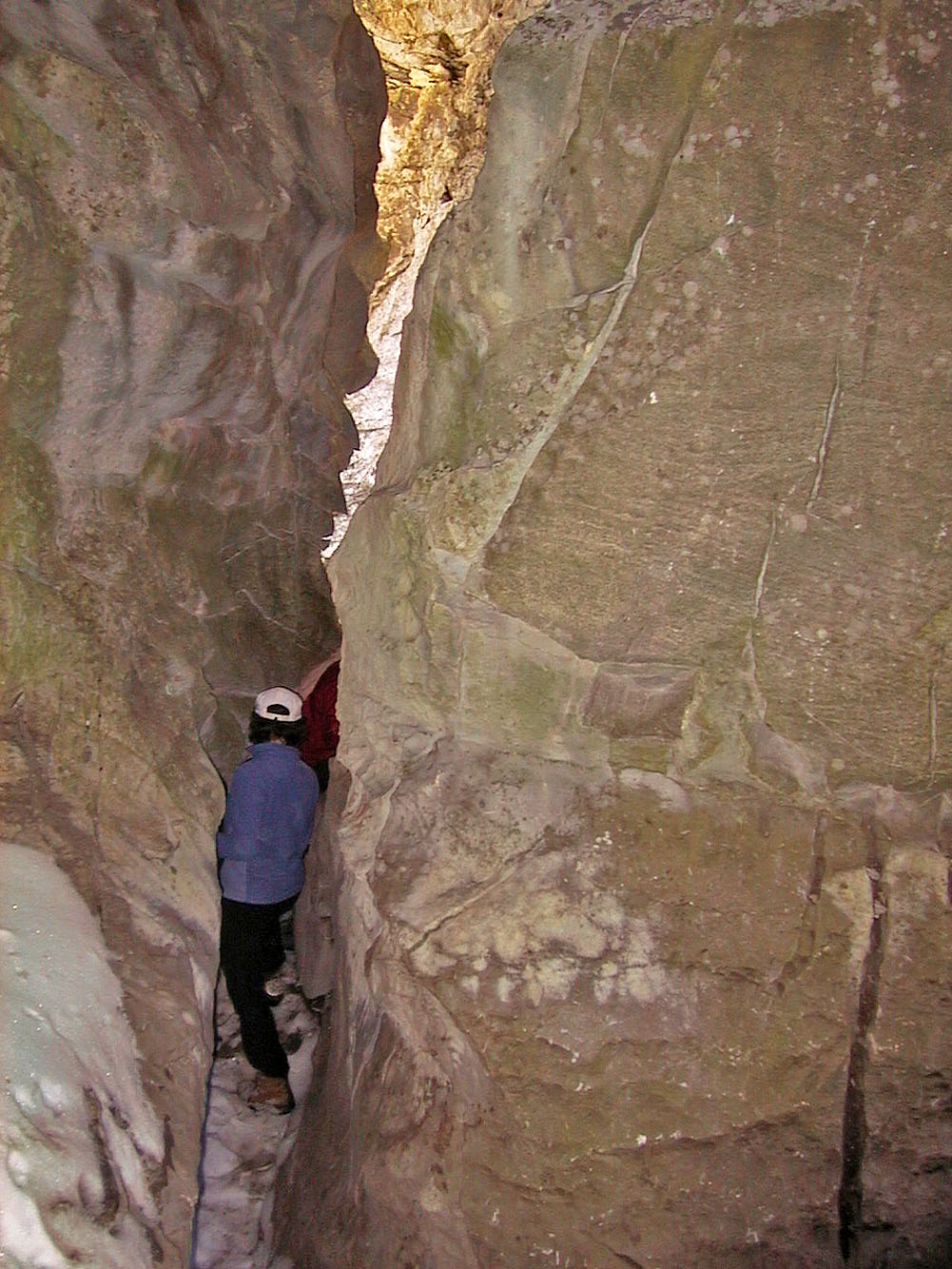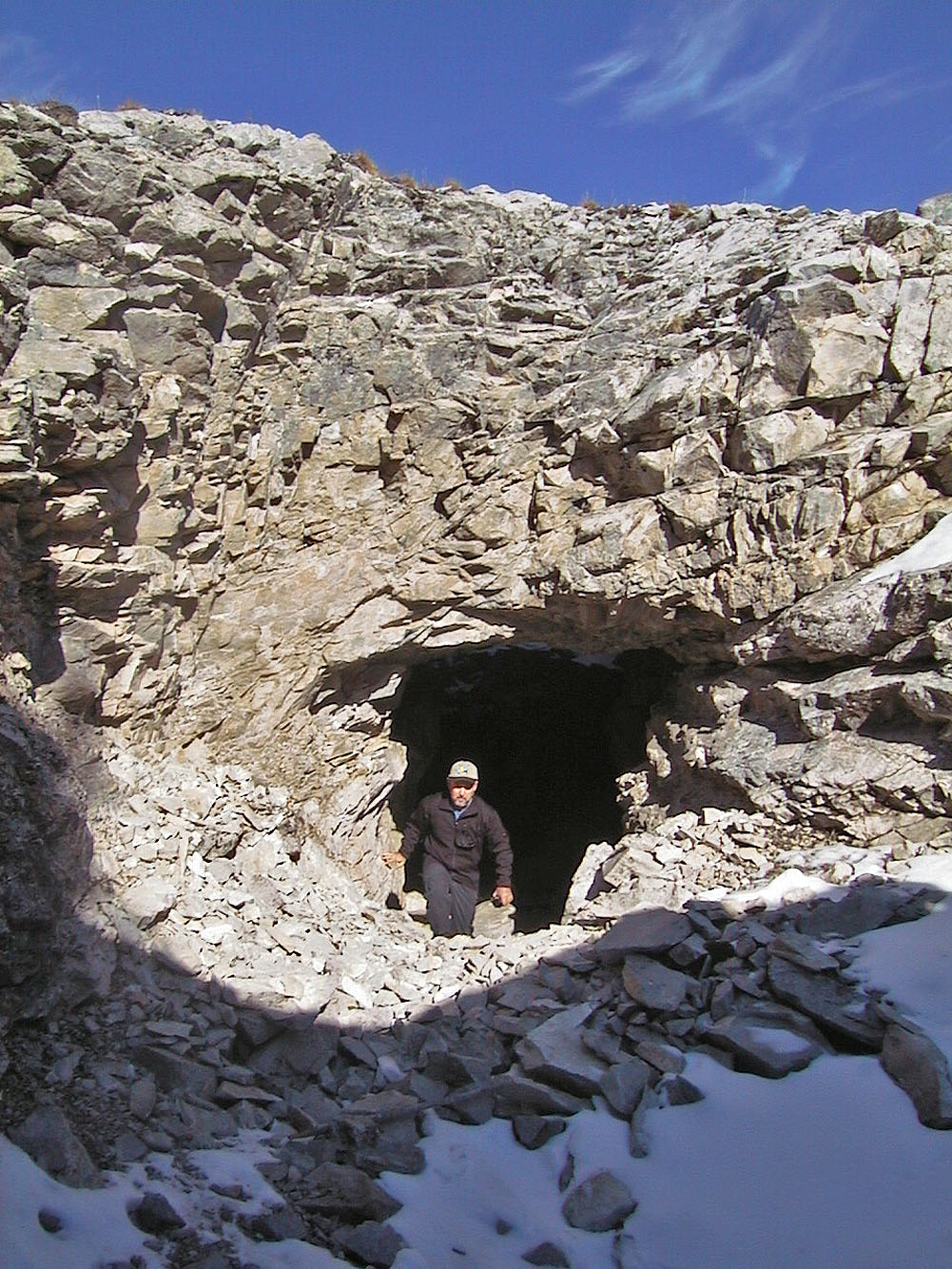 Checking out another cave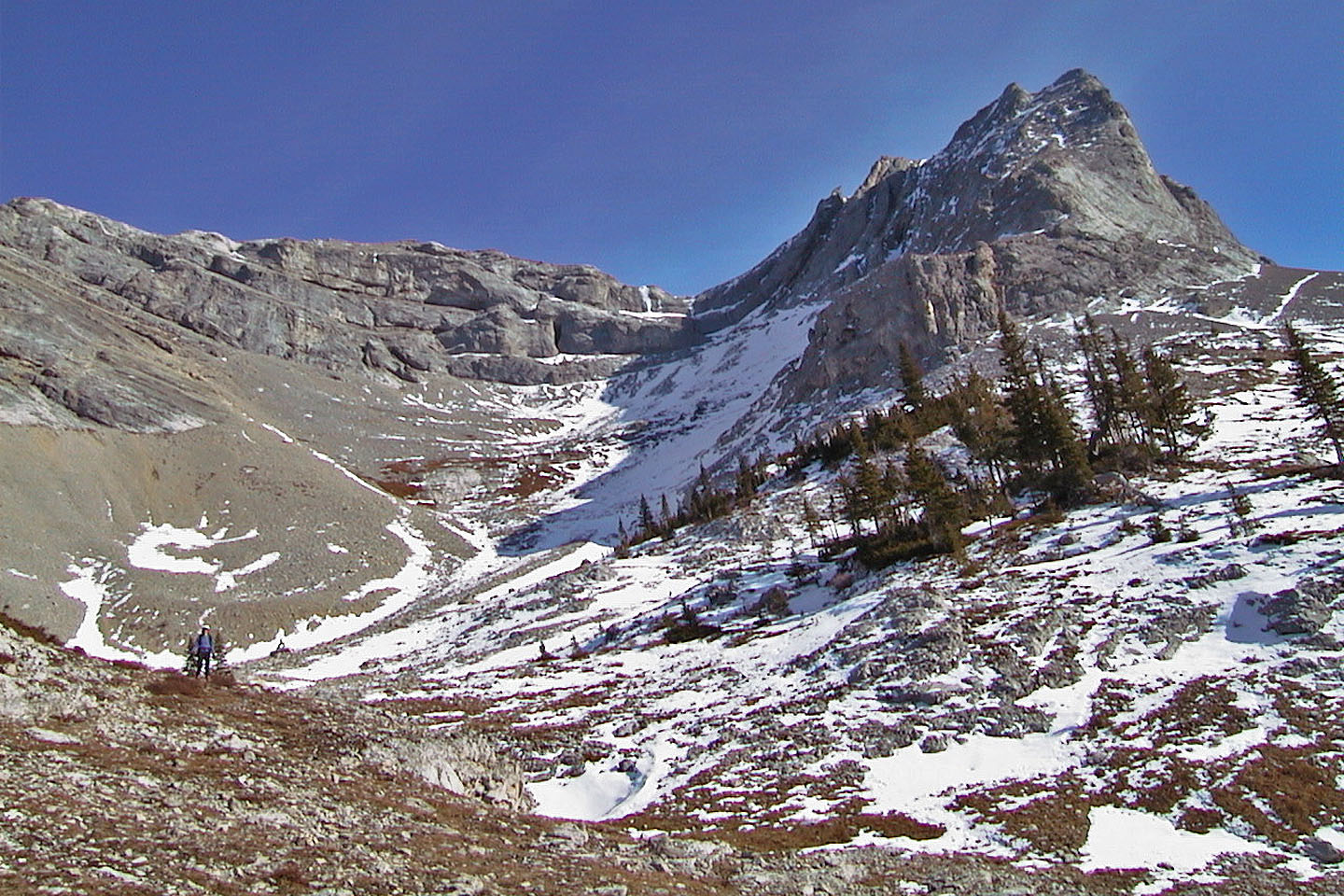 The trail (far right skyline) leads to a pass over the Continental Divide. Near the centre is Cleft Cave (mouse over).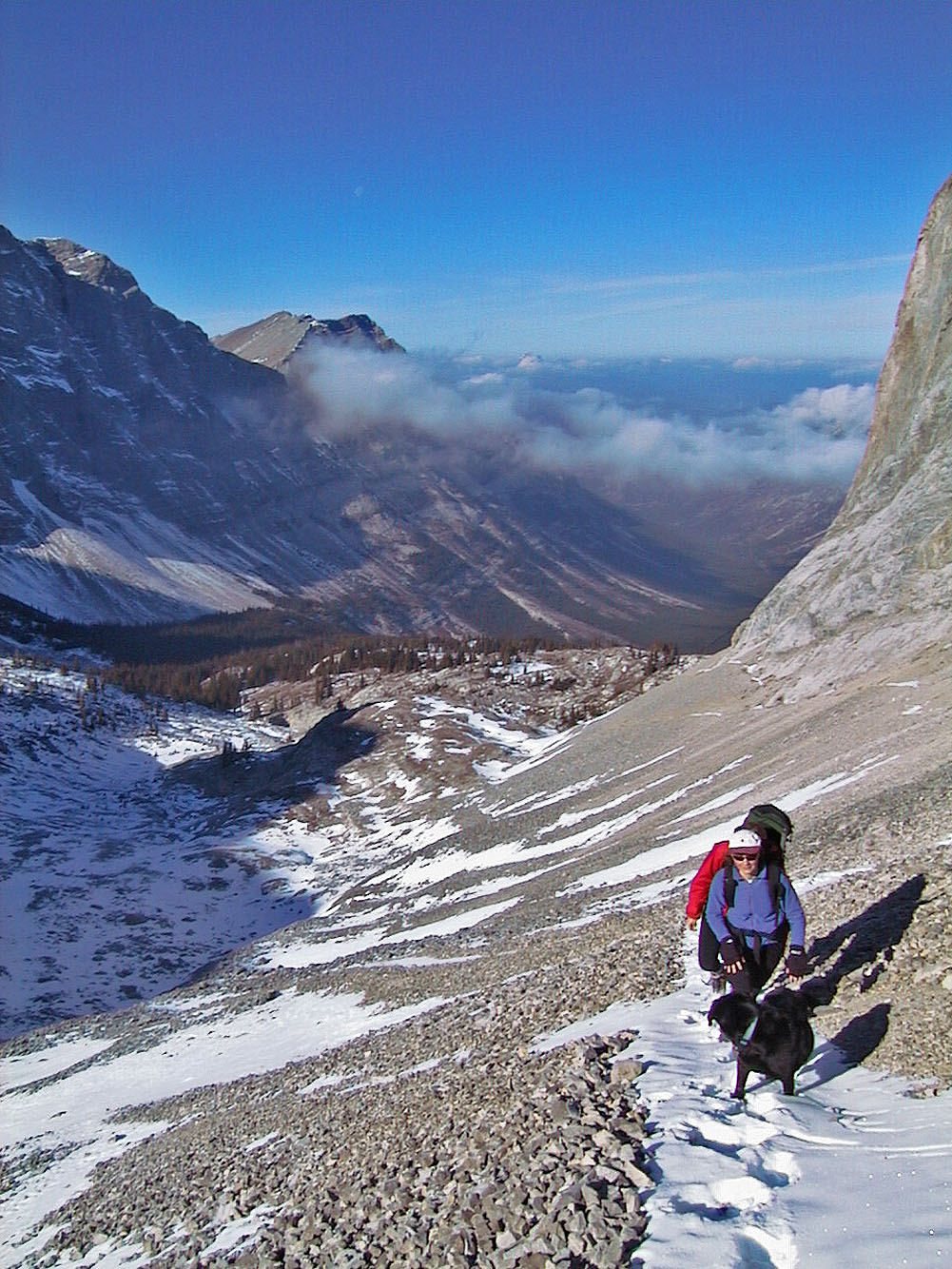 Hiking to the pass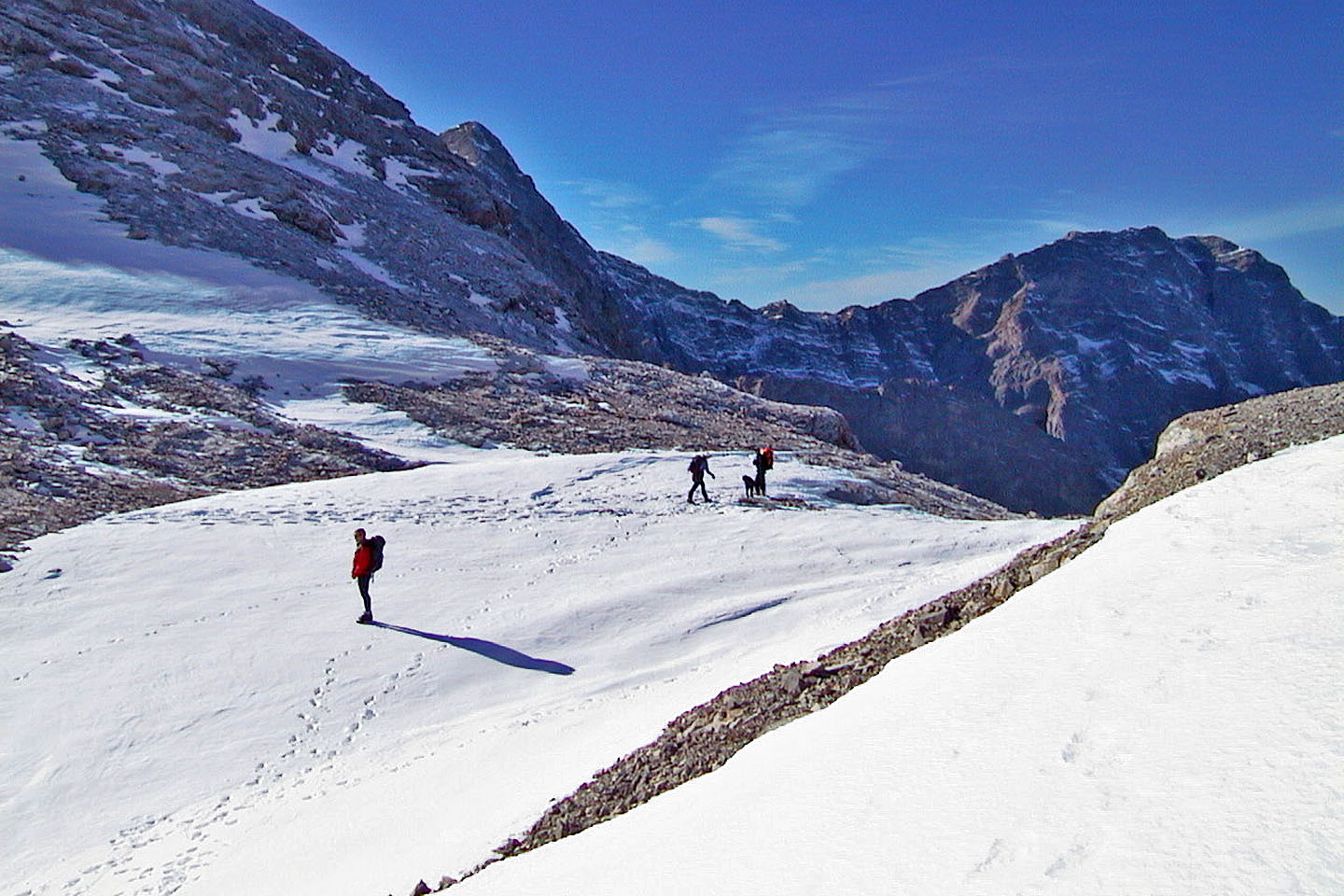 On the pass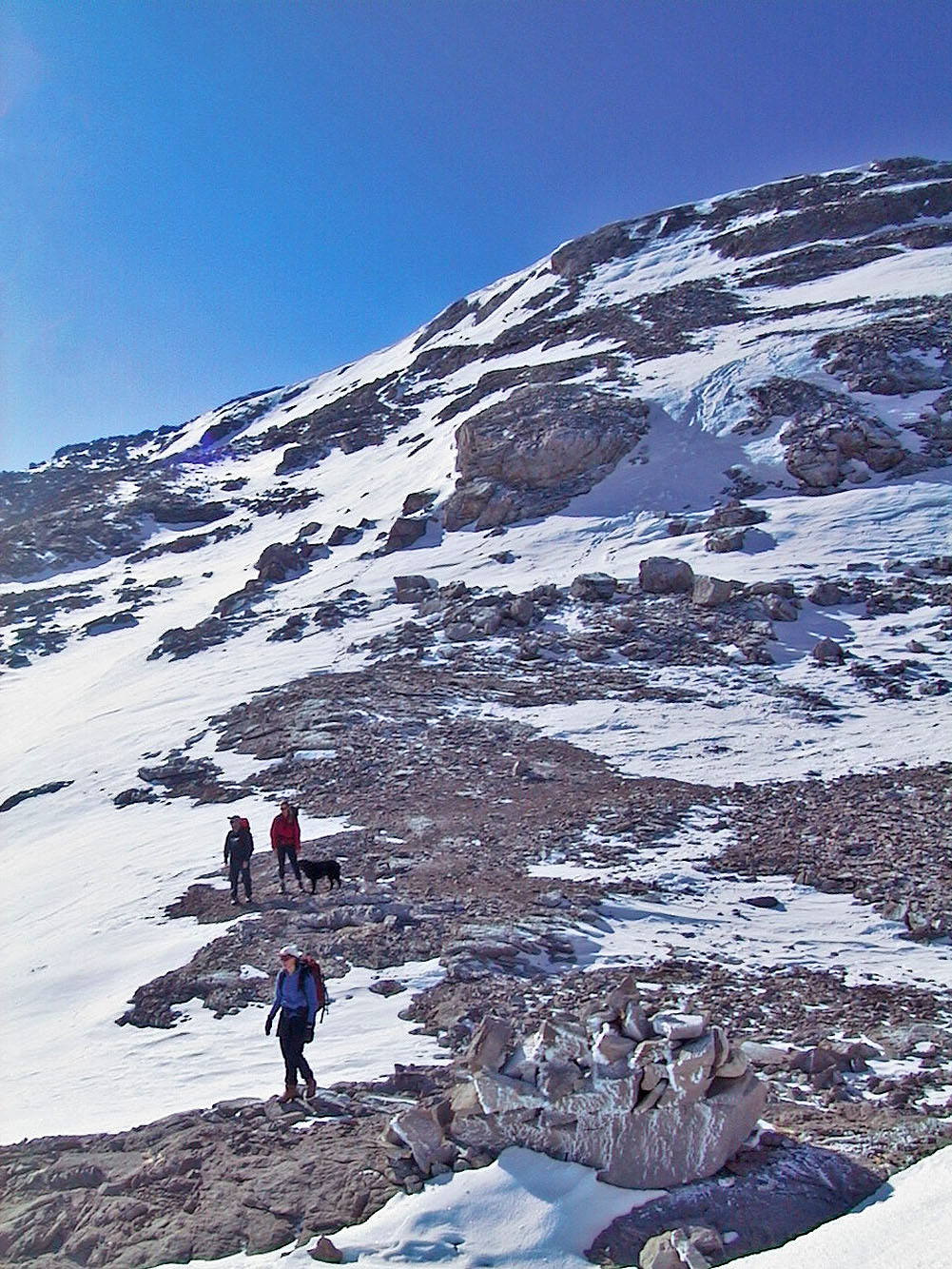 Dropping down the other side of the pass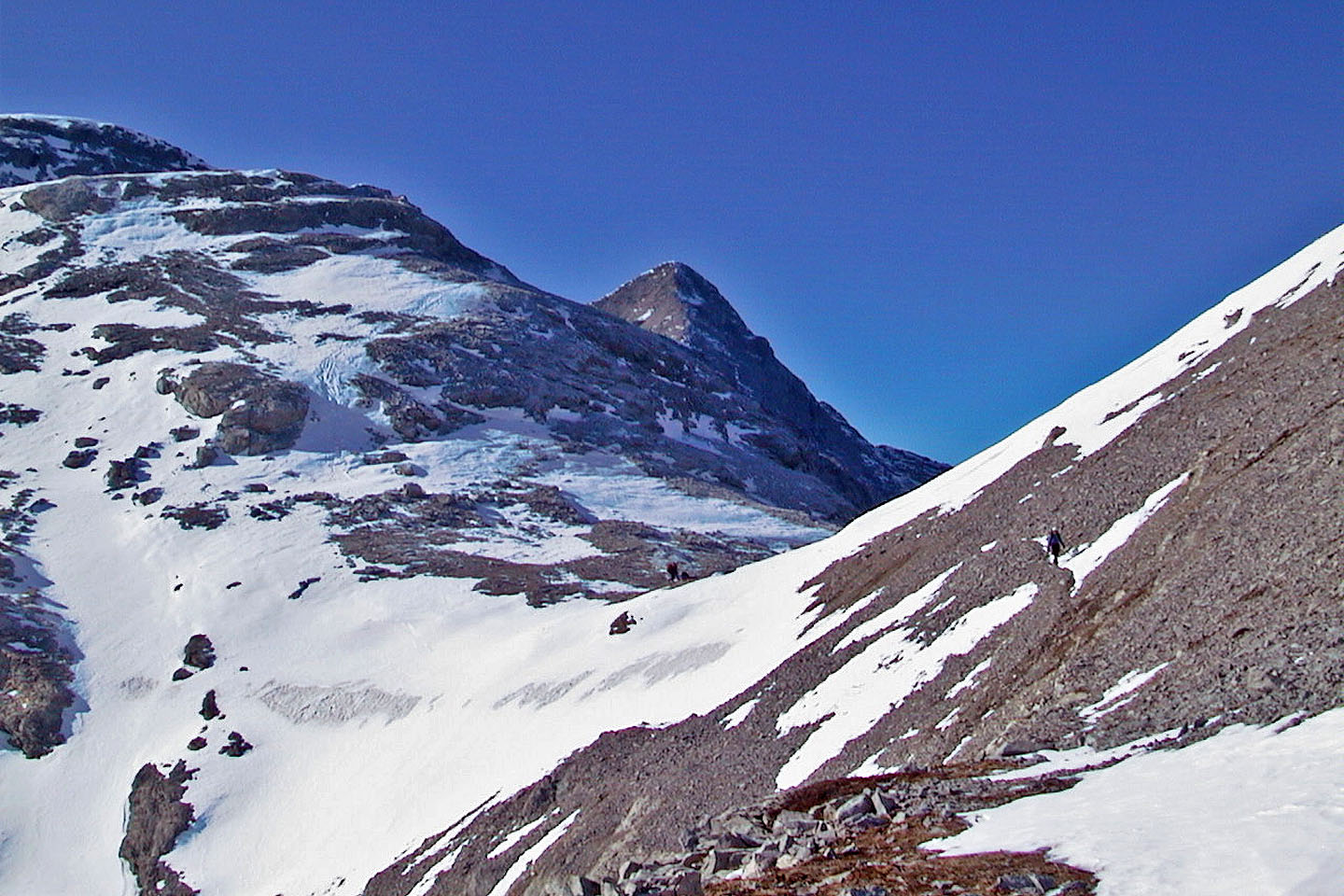 Looking back at the pass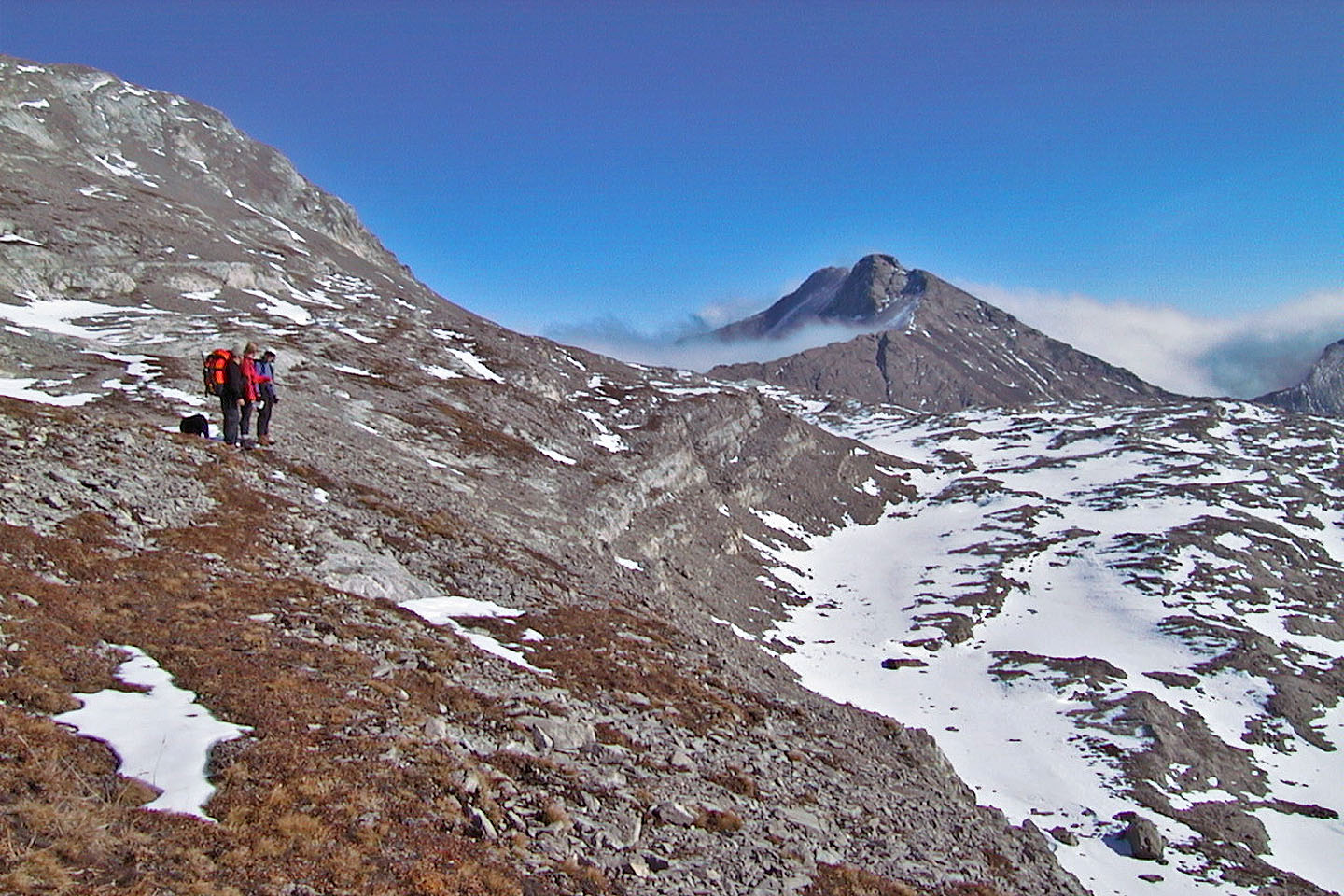 Gazing at a plateau below (mouse over)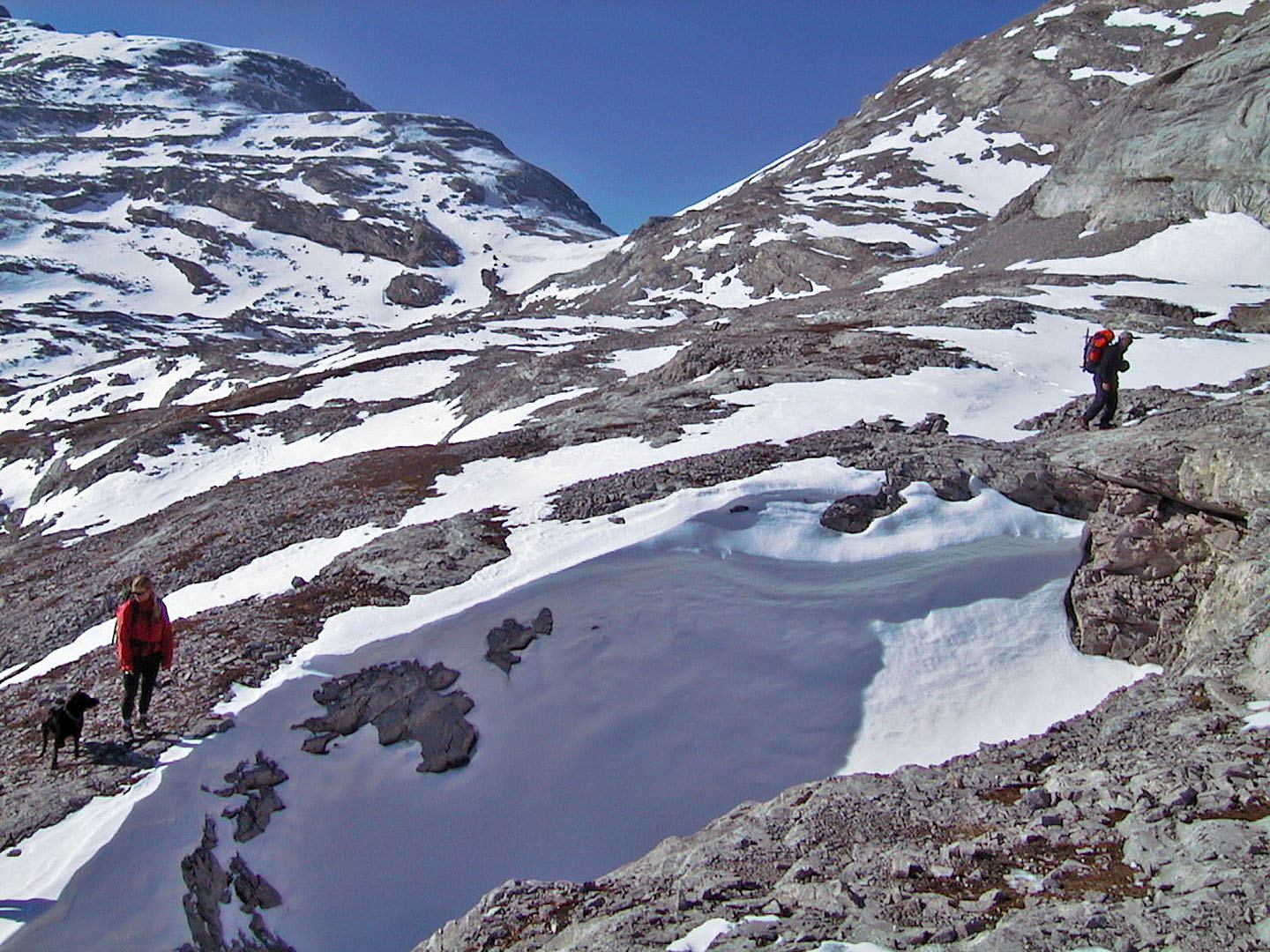 Skirting a snow-filled opening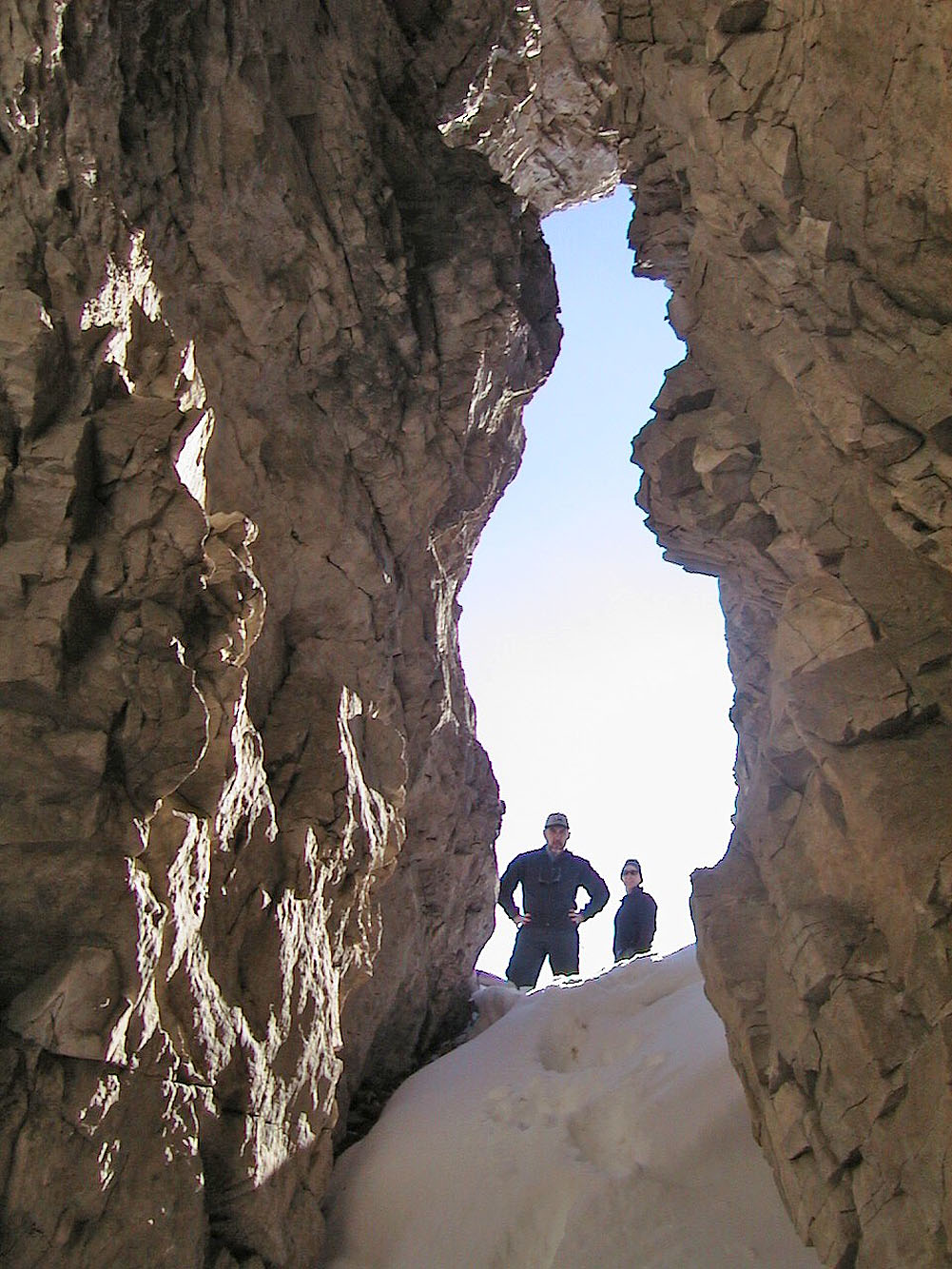 Investigating a short cave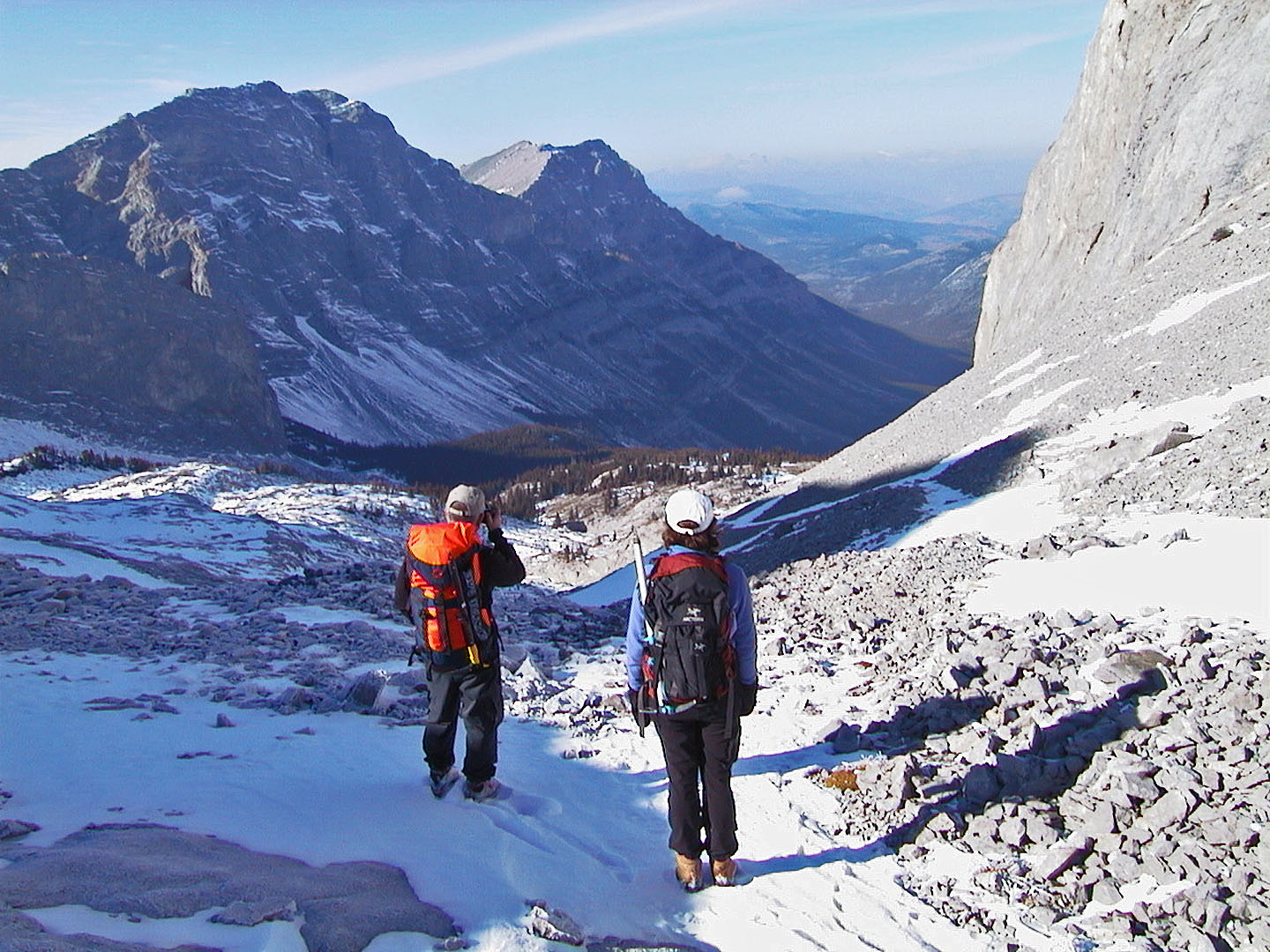 Heading back over the pass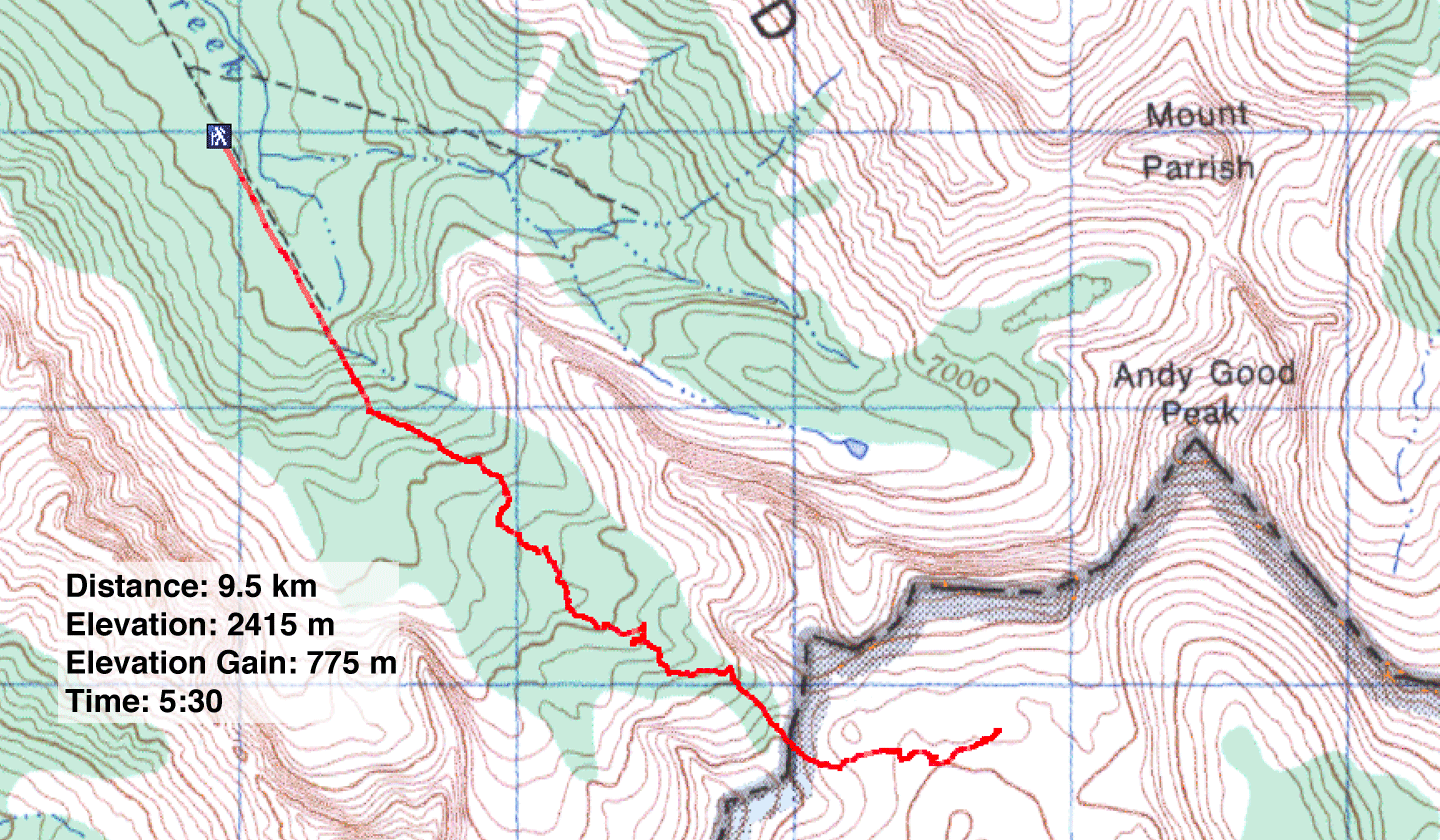 82 G/10 Crowsnest