bobspirko.ca | Home | Canada Trips | US Trips | Hiking | Snowshoeing | MAP | About
In Memoriam: Jeff Bird and Reyn Johnson

On February 13, 2017, less than 6 km from Mockingbird Lookout, two Mount Royal University flight instructors, Jeff Bird, 35, and Reyn Johnson, 64, were killed in a plane crash. Jeff was a passionate pilot, loving husband and father, and beloved son of Dinah Kruze.

---

Mockingbird Lookout
Ghost Public Land Use Zone, Alberta
May 19, 2017
Distance: 6.2 km
Cumulative Elevation Gain: 362 m
Up until three months ago, when Dinah's son, Jeff Bird, died in a plane crash, I hadn't considered hiking to Mockingbird Lookout. But the lookout, just a few kilometres from the crash site, suddenly became meaningful. From there Dinah and I could look down at the valley where his plane went down.
His death came as a shock to us. I knew Jeff well and I'm still reeling from it, but nothing like the sorrow that hit Dinah, a mother who lost her son. She will never be the same. But we hoped that this trip, followed by a visit to the crash site, would help bring some understanding to her.
Mockingbird Lookout is a short hike up a fire road. Walled in by trees, the road is in desperate need of distractions. There is nothing to break the monotony, except for a few gates and signs. We were glad to reach the lookout.
After spending a few minutes by the lookout, much of it discussing Jeff, we were surprised when the observer came out to greet us. Kusuma is from Ontario, and it's her fifth season at the lookout. She told us she had a partner to keep her company. Dinah and I explained the importance of our visit, and she was touched. She said we were welcomed to stay, but we wanted to get going.
Dinah left, and after pausing to take photos, I started down the road. I hadn't gone far when I heard someone call my name. I turned and saw Kusuma, about 100 m behind me. I walked up to her. When we met, she pressed a pink crystal into my hand. It was a beautiful rock slightly smaller than my thumb.
"Give this to Dinah," she said. "It's a rose quartz crystal, good for healing."
I was moved by the kind gesture and the sympathy in her eyes. I thanked Kusuma and gave her a hug. Then I turned around, caught up to Dinah and gave her the stone.
After returning to our car, we went to the crash site. We added some plastic flowers, a splash of colour in an otherwise somber setting.
The cause of the plane crash is yet undetermined and may never be known. We only know that the plane came down in a vertical dive and burst into flames on impact.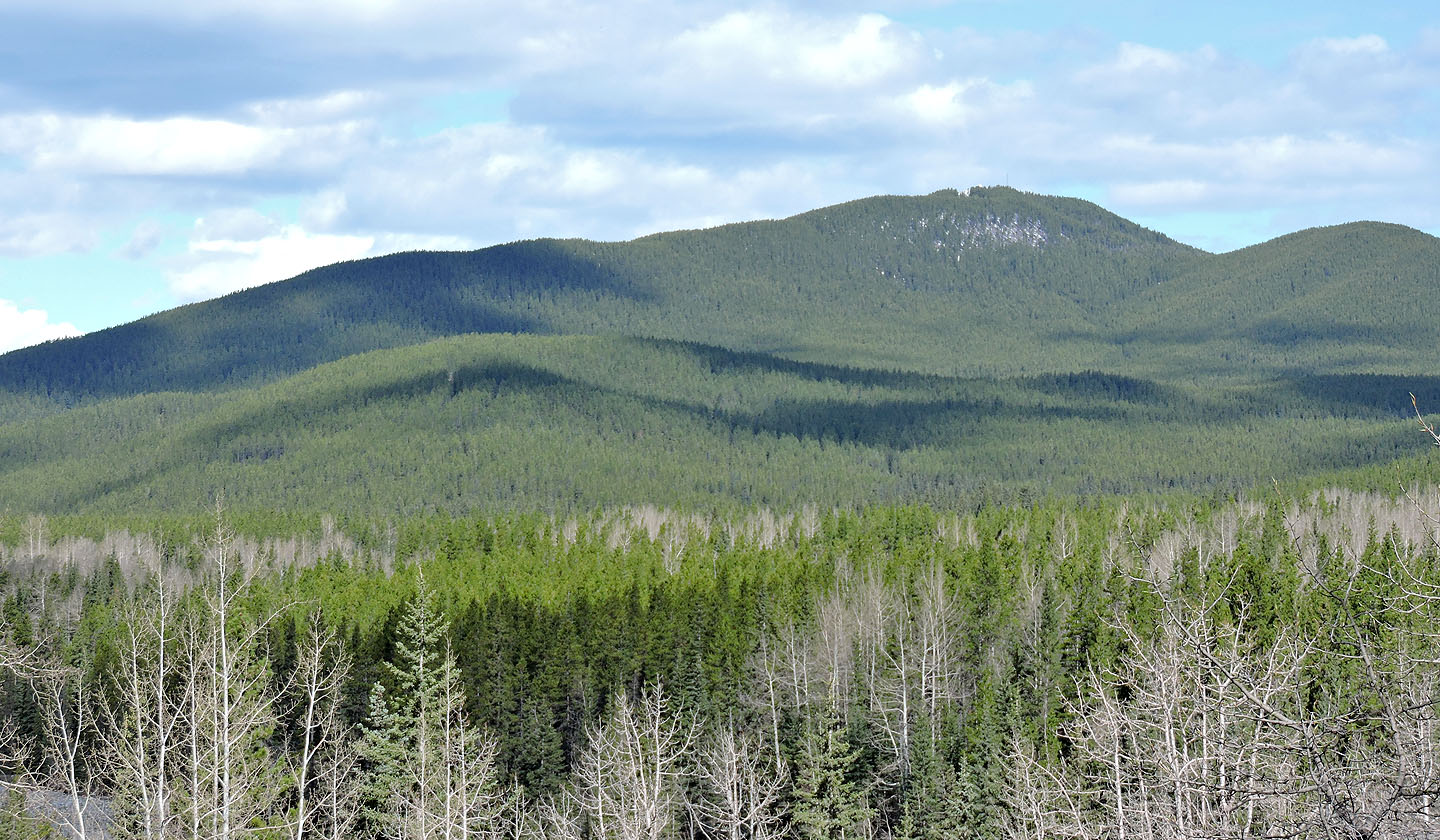 Mockingbird Hill seen from Hwy. 40. The lookout (mouse over) is visible.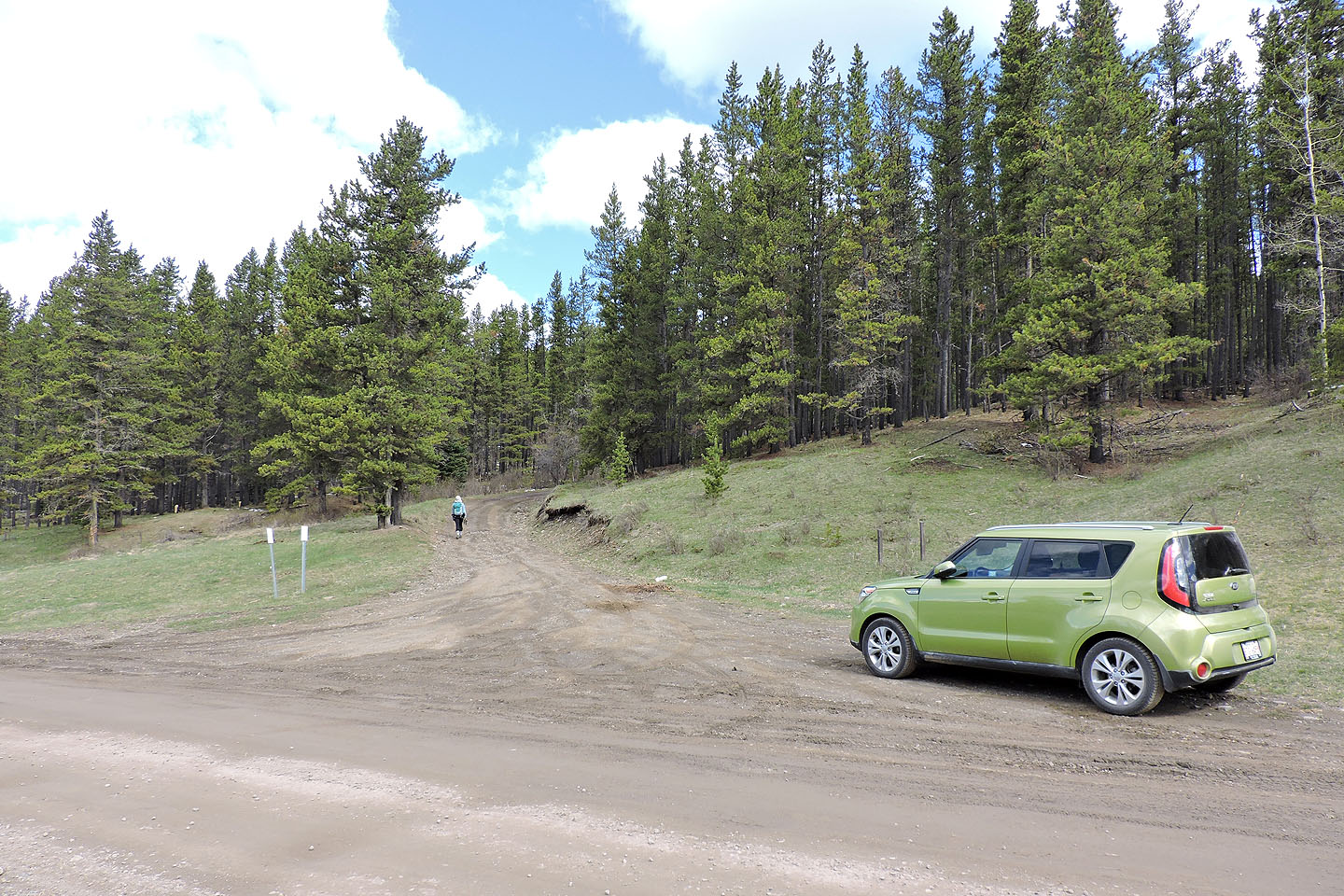 Starting up the fire road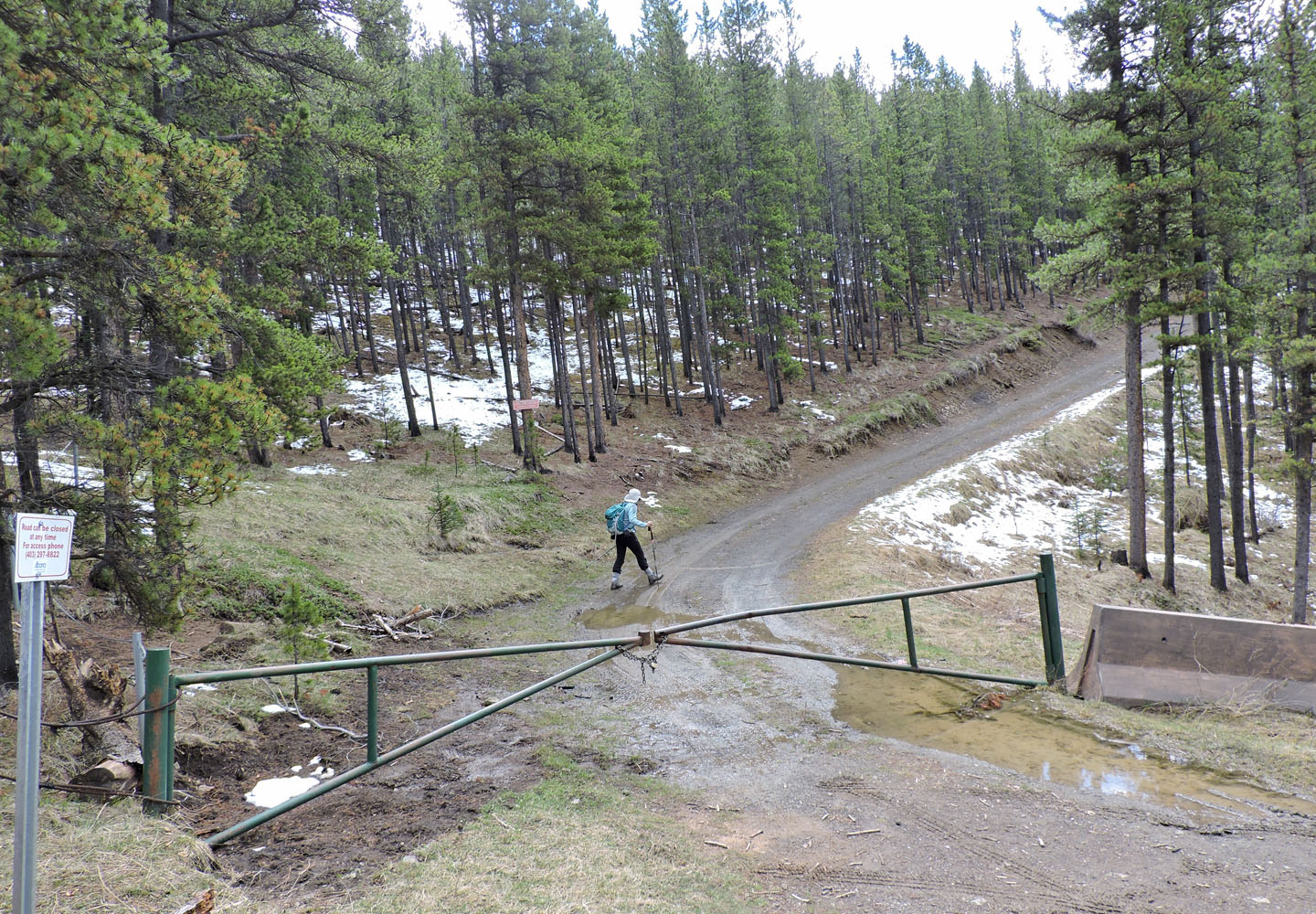 We passed the first gate in a few minutes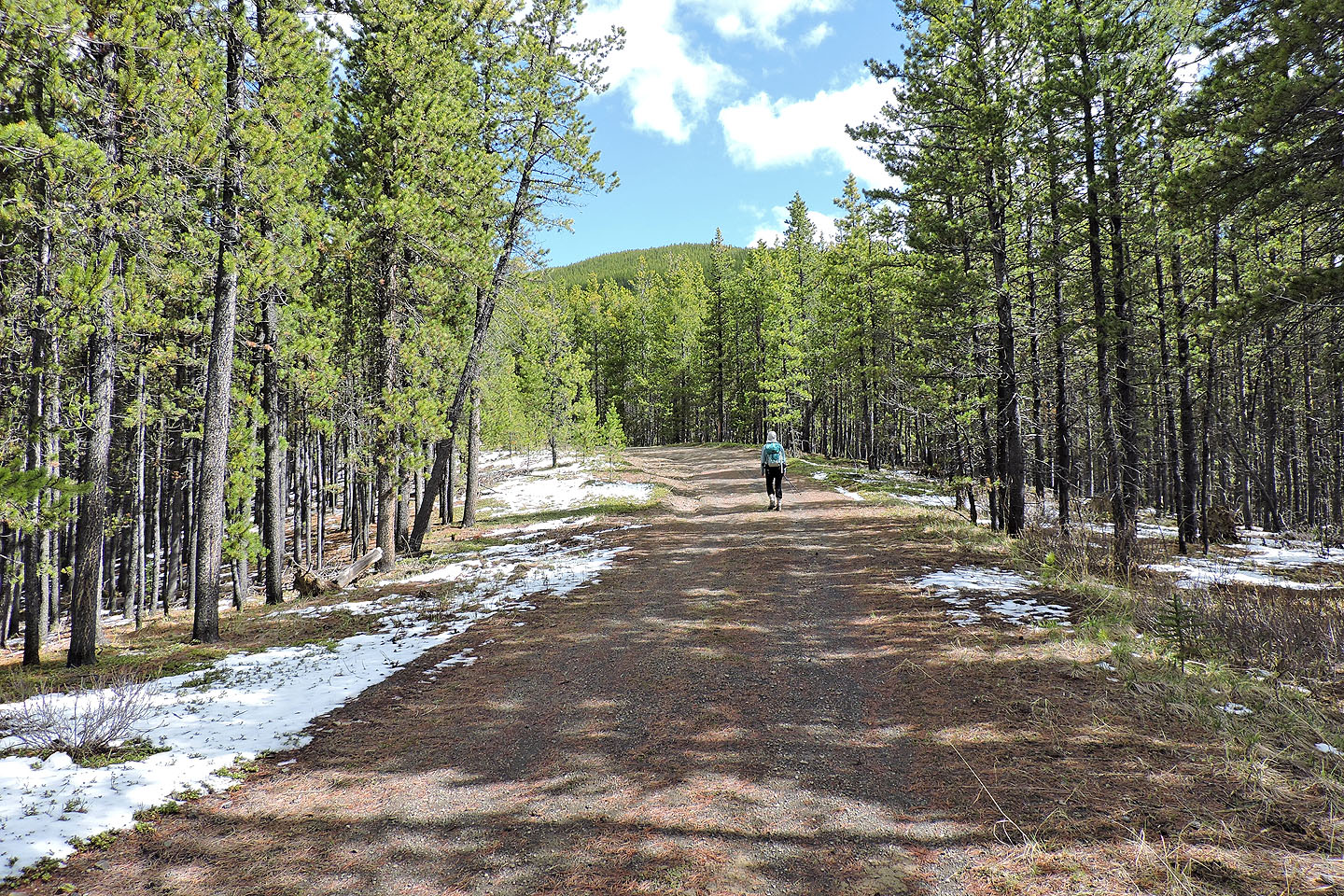 The road offers few distractions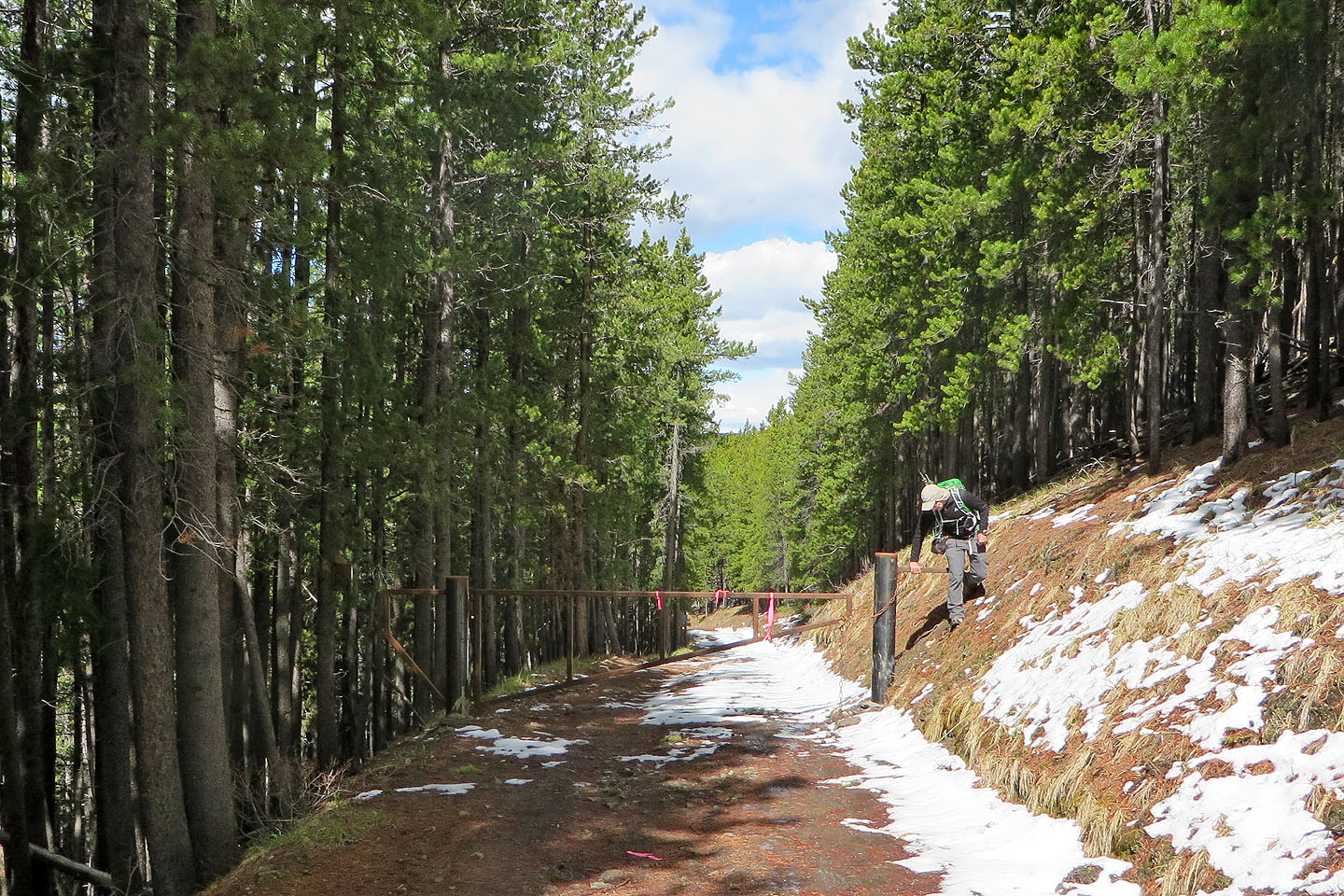 We had to go around a gate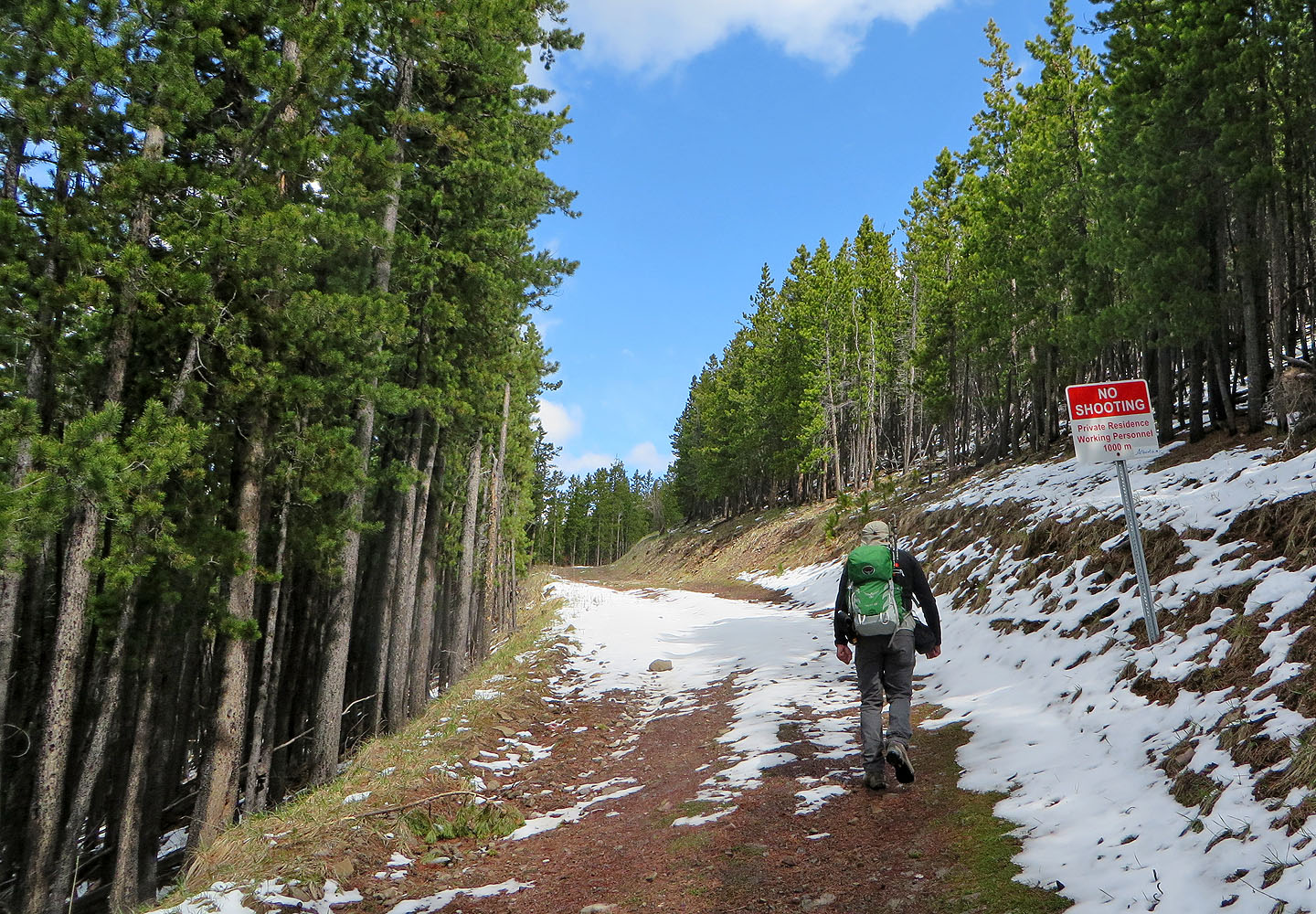 We started hitting snow patches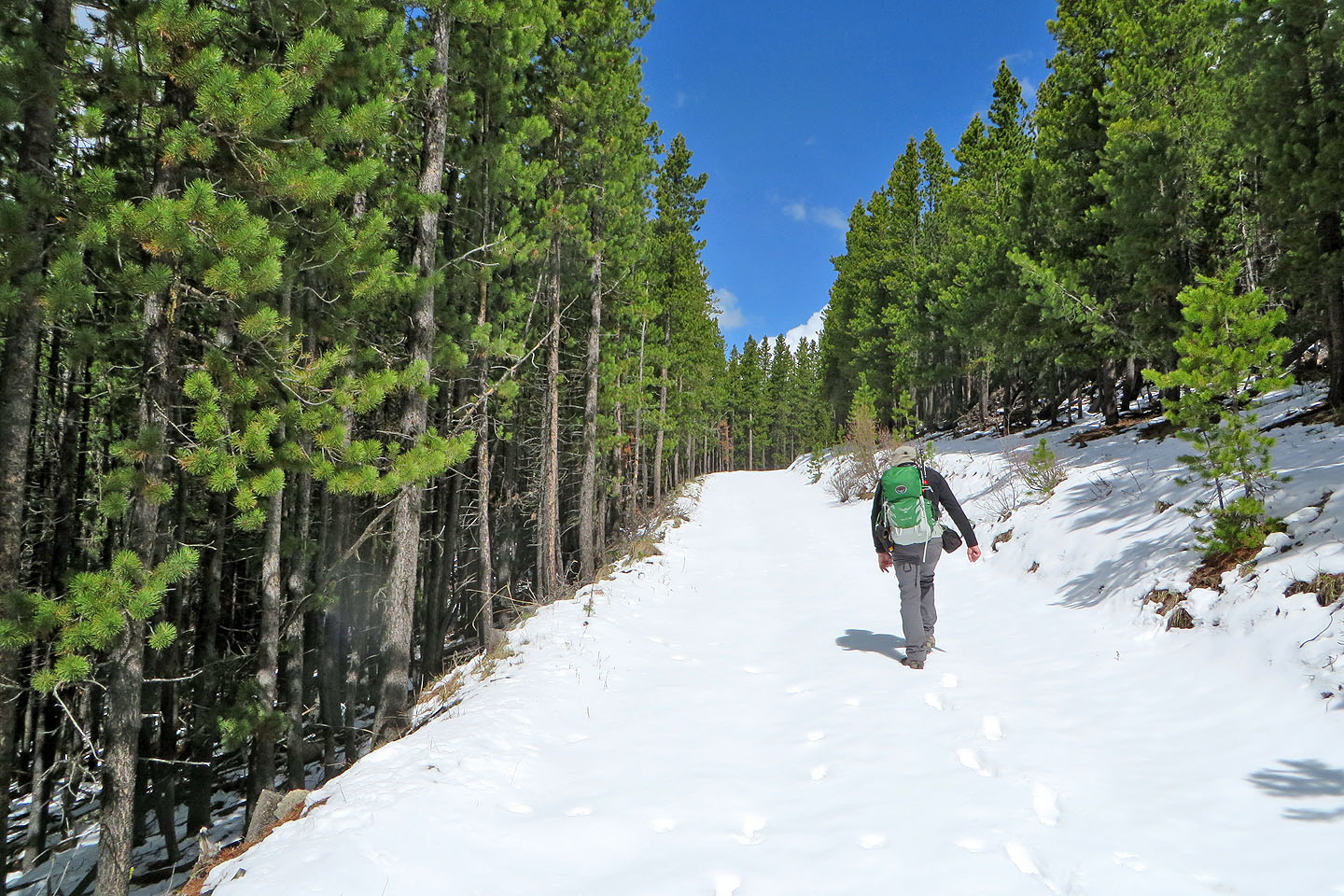 More snow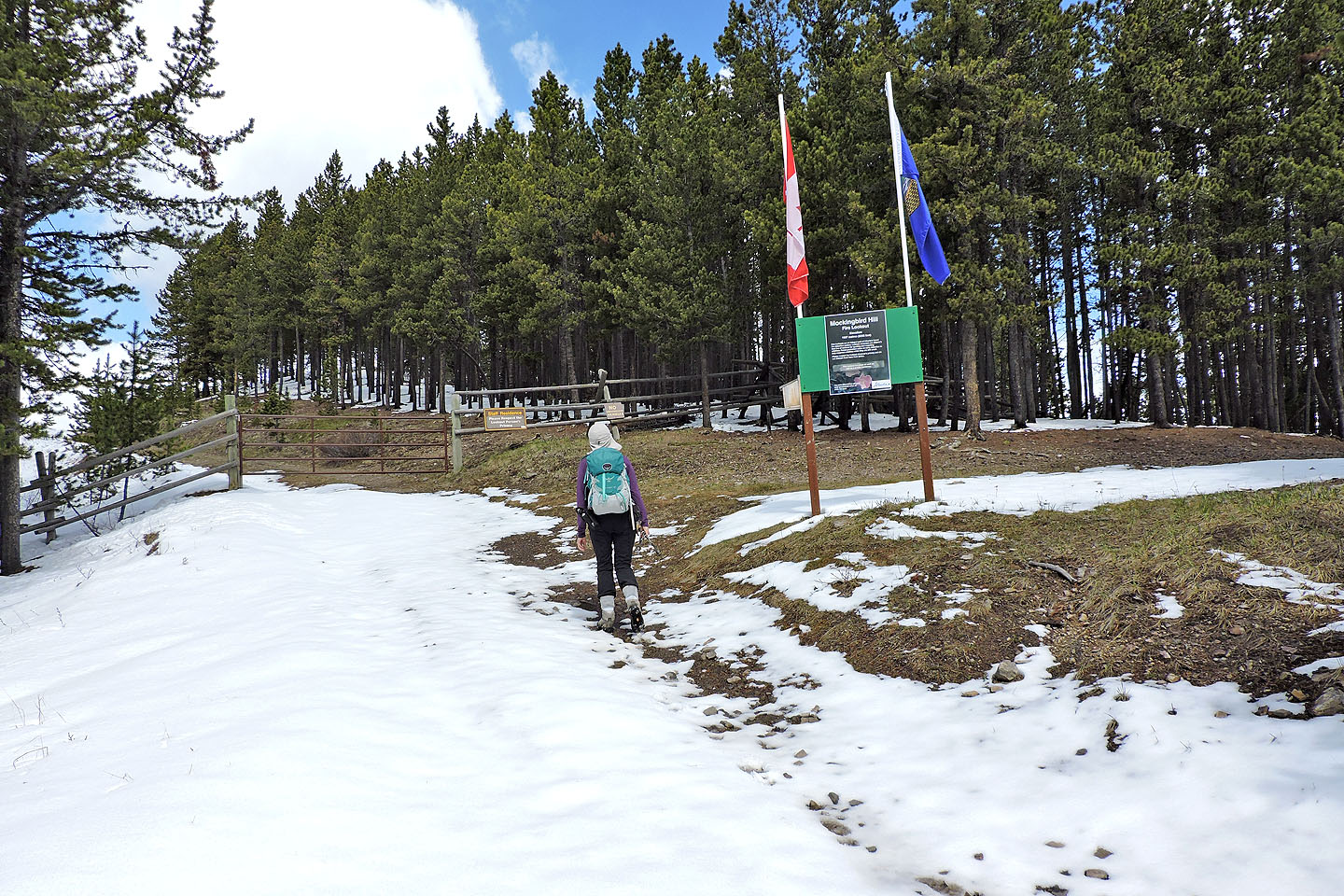 Below the lookout a sign provides information (mouse over)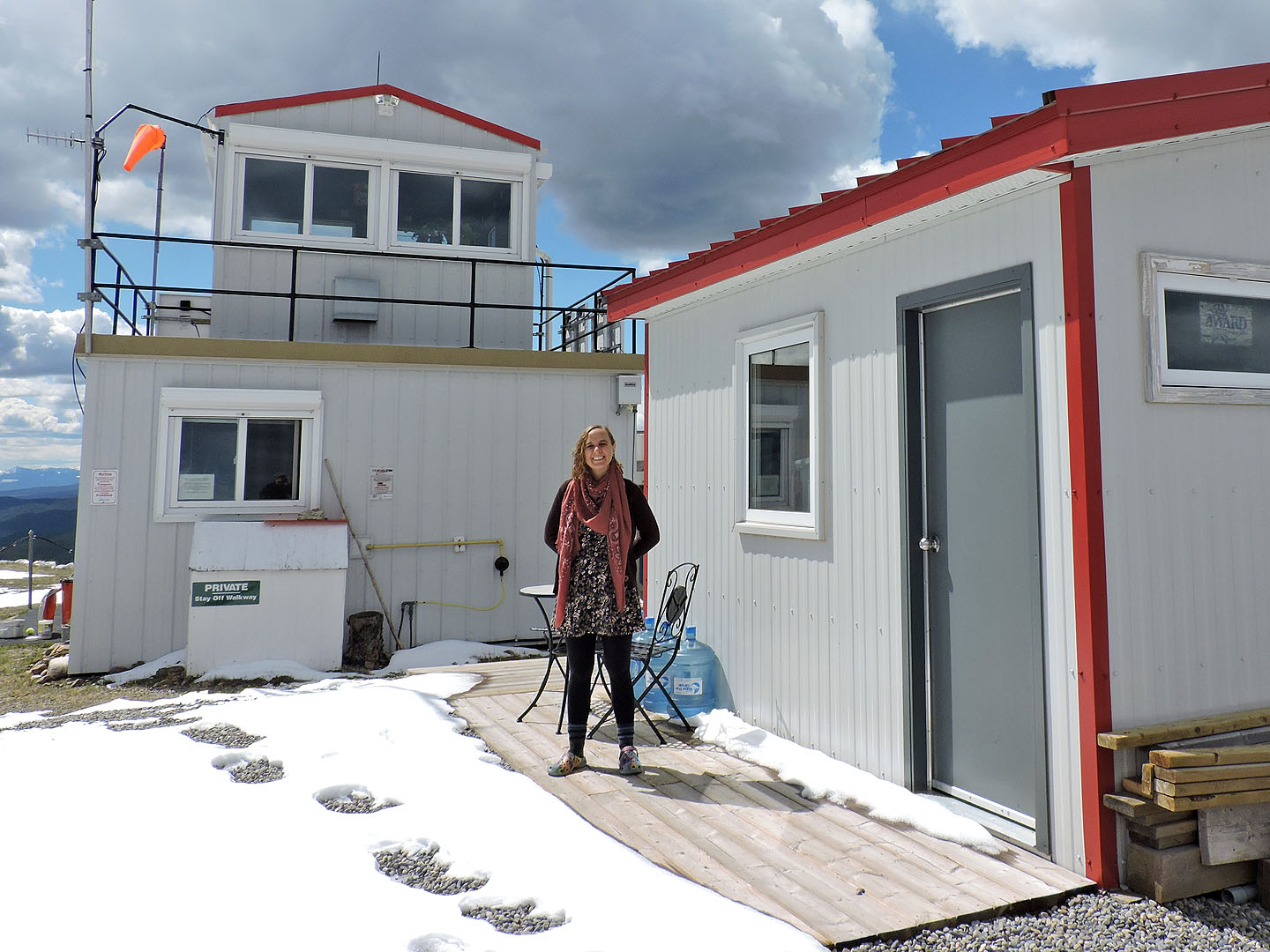 Kusuma stands in front of the lookout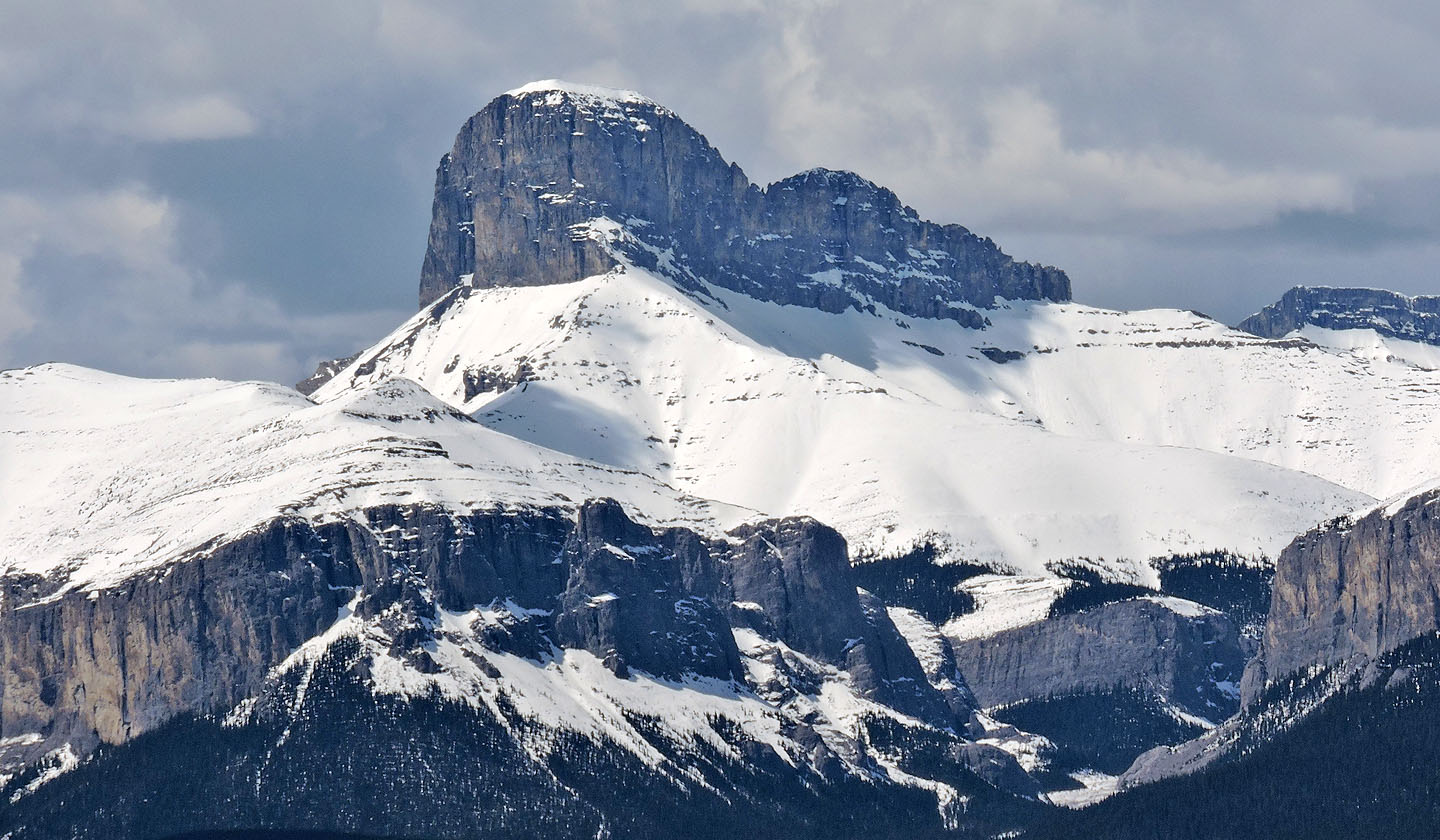 Devils Head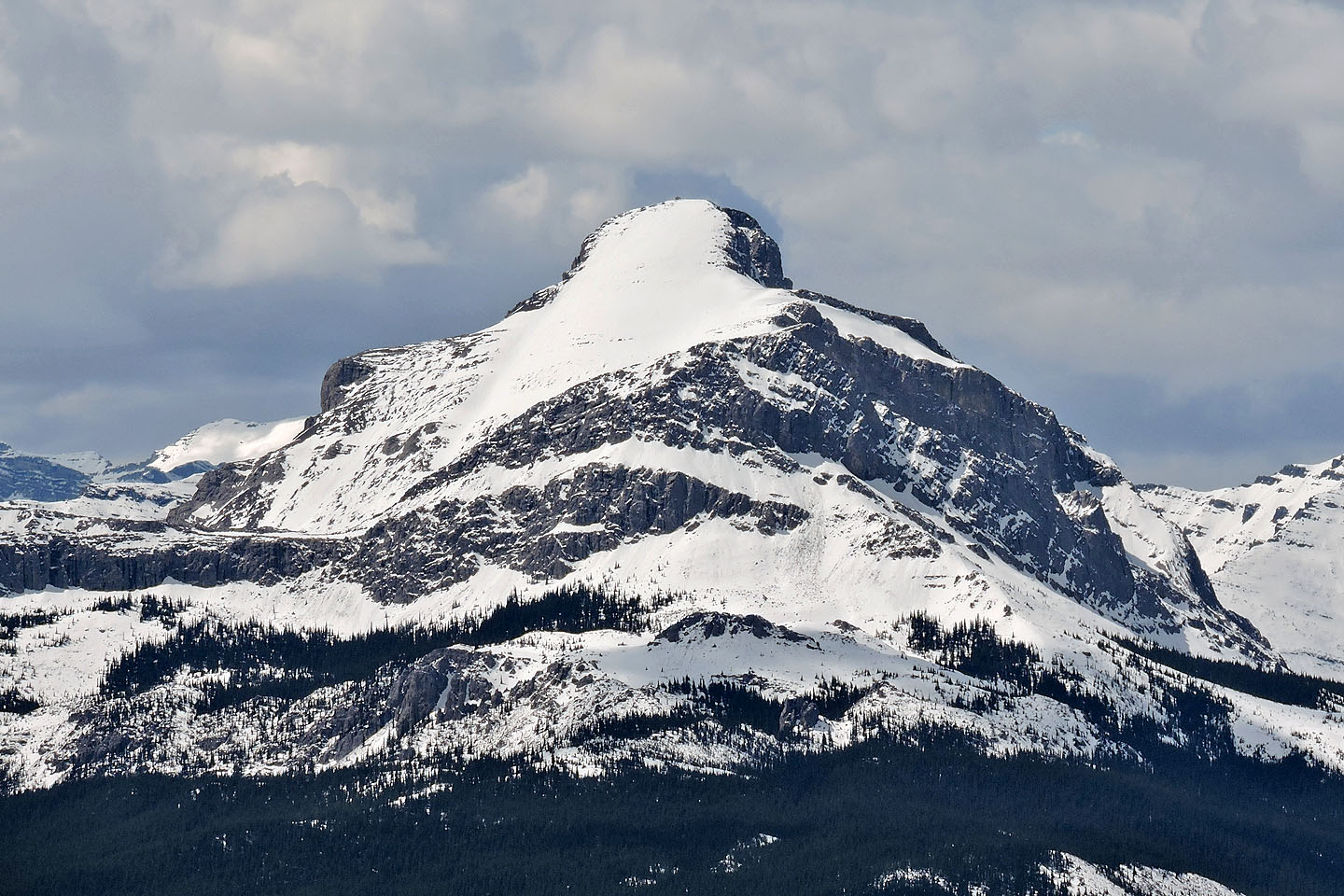 Blackrock Mountain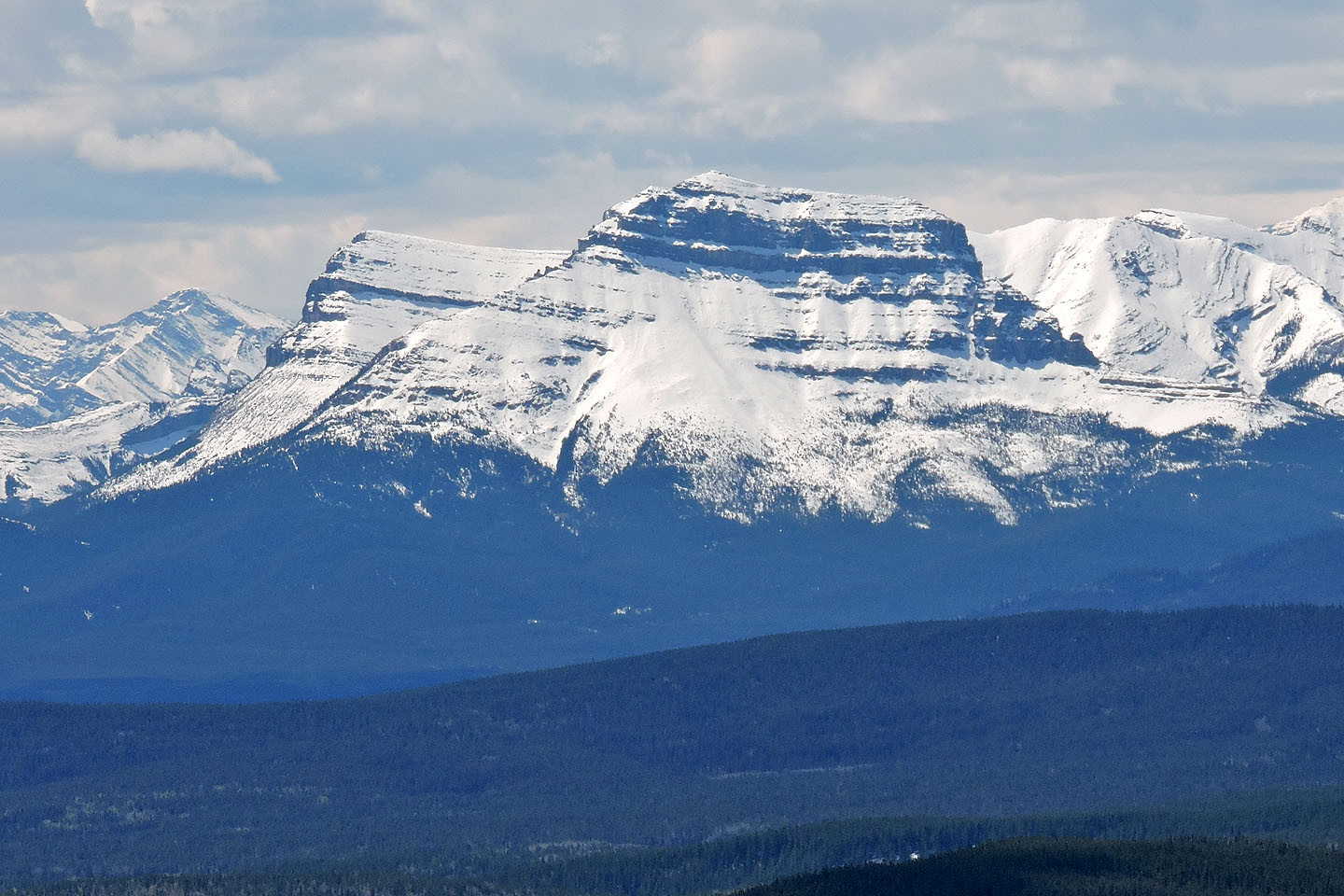 Association Peak and End Mountain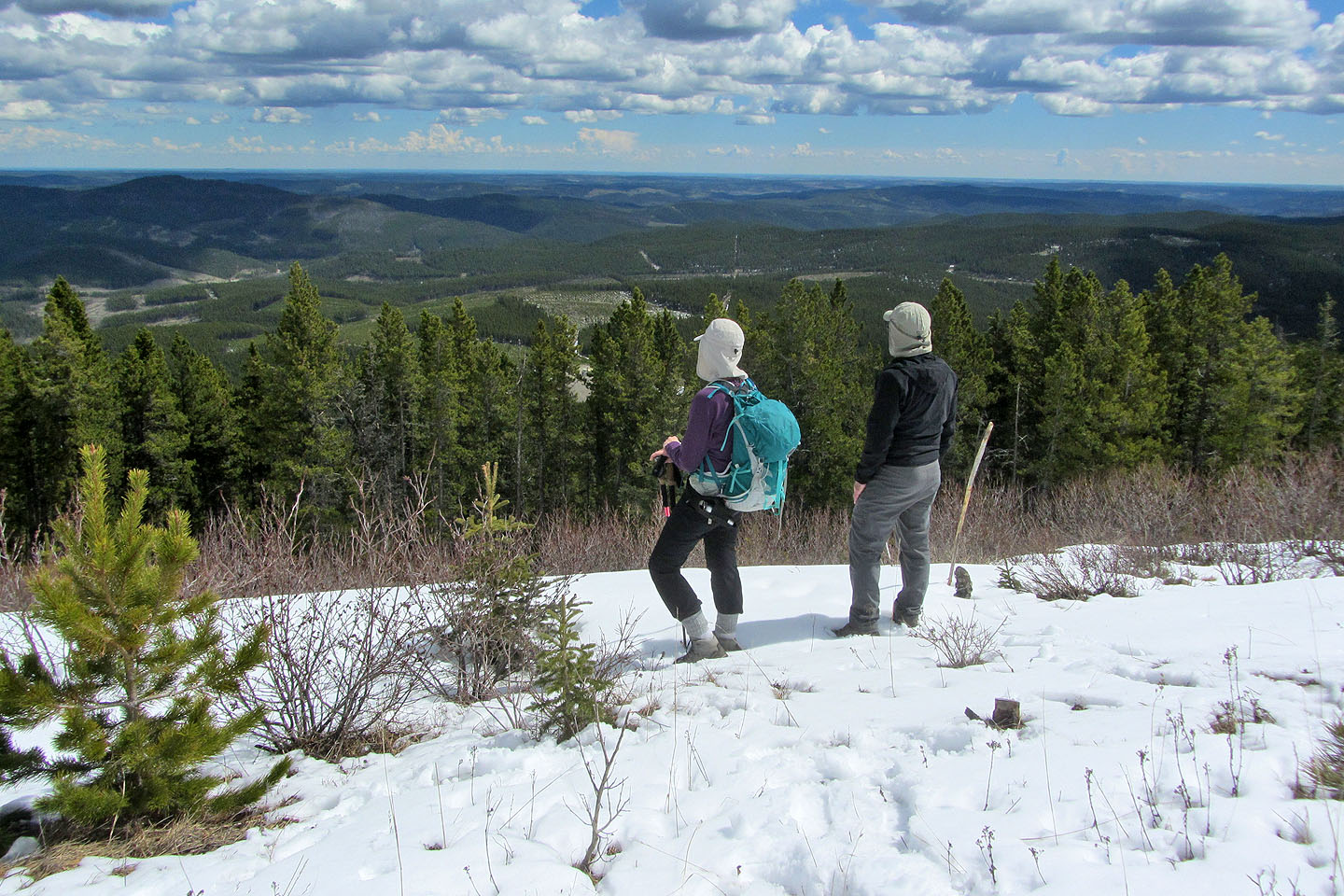 Dinah and I looked down at the valley where the plane crashed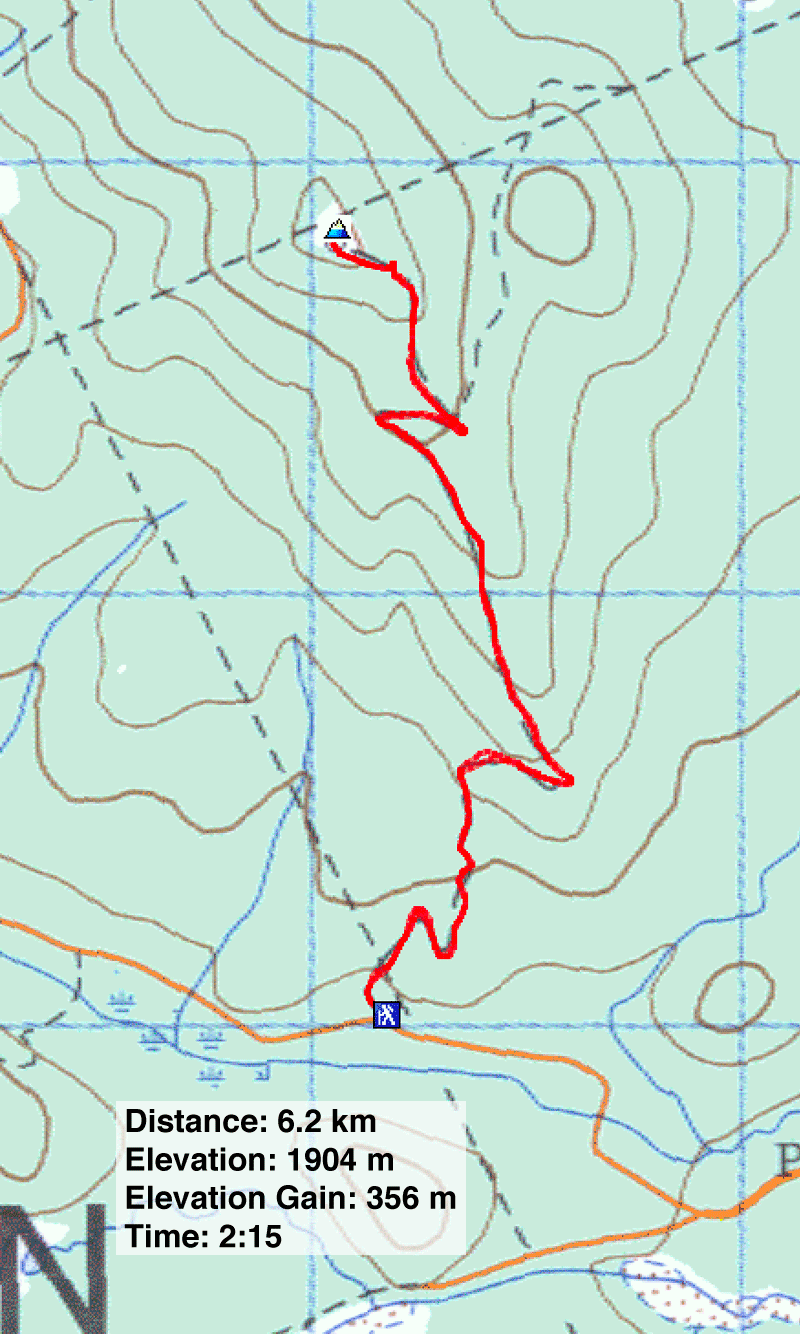 82 O/6 Lake Minnewanka