bobspirko.ca | Home | Canada Trips | US Trips | Hiking | Snowshoeing | MAP | About

Volcano Ridge
Kananaskis, Alberta
June 8, 2013
Distance: 15.0 km
Cumulative Elevation Gain: 698 m
There are a few ways to reach Volcano Ridge, but none shorter than the south ridge route. Starting from the Gorge Creek day-use area, the trail gently drops 30 m to a bridge. After the bridge, the trail splits: left for Mount Ware and right for Volcano Ridge. A couple hundred metres on, the trail dips into a creek, the water just high enough to go over my boot tops, so I forded it in sandals.
Past the creek, the trail continues through meadows before entering the forest. Here it splits twice more, but the shortest way to Volcano keeps right and then left. The ridge trail, ill-defined in some places (I lost it briefly a couple of times), leads to the south summit, a good spot to view the higher north summit two klicks away. A faint path drops down 50 m before joining the summit trail.
I saw little activity on the trail to Volcano Ridge and none of it volcanic, thank goodness. Just before reaching the summit, I passed a group of hikers and would meet them again on top. They were from Millarville. While I came from the south, they were doing Volcano Ridge as a backpack trip from the north, starting from the Ware Creek trailhead. Although we differed in that I enjoyed ascending peaks while they preferred backpacking, we found common ground in Volcano Ridge and we were standing on it.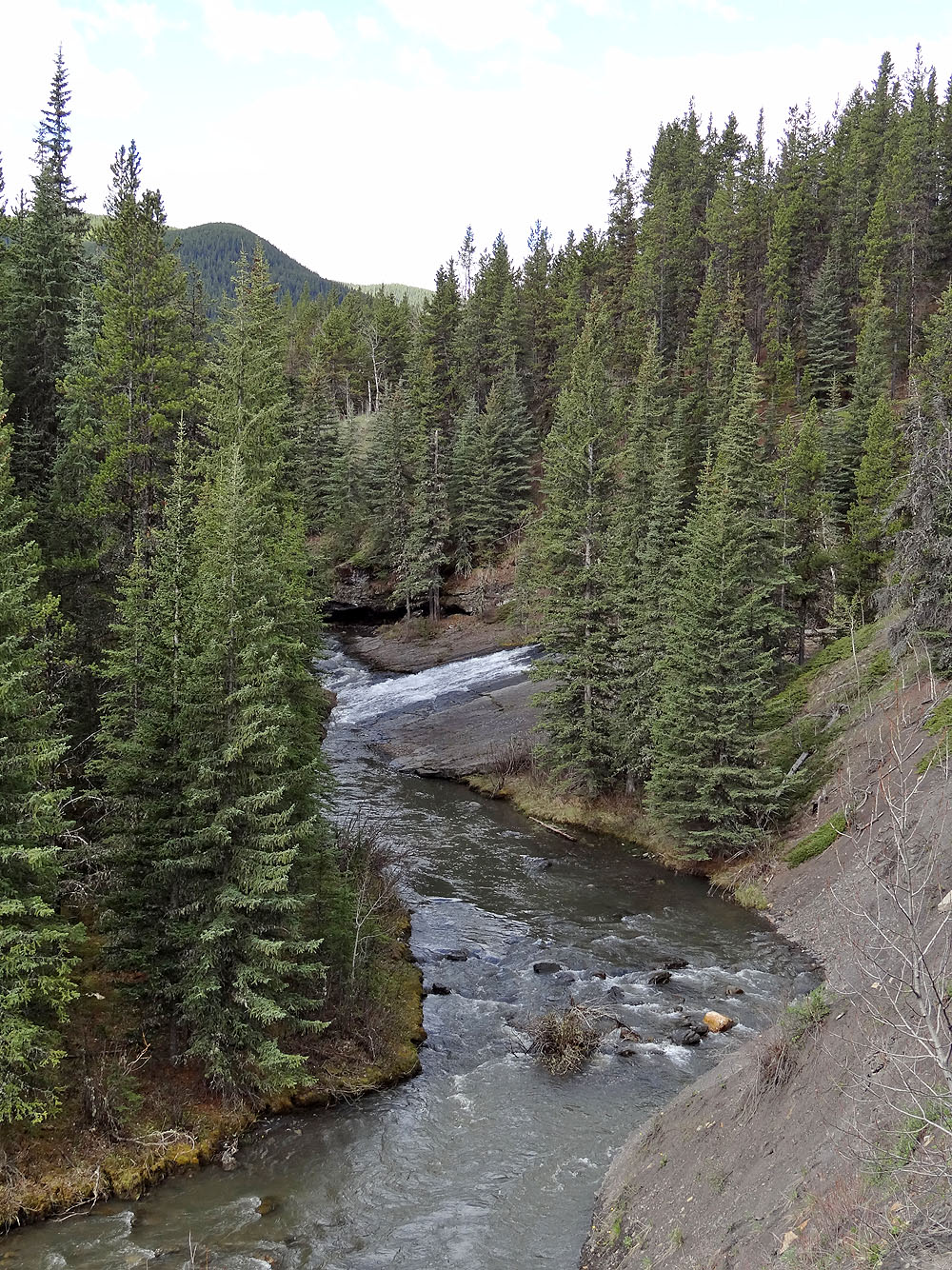 Gorge Creek

Crossing the creek after the bridge, the only crossing where I removed my boots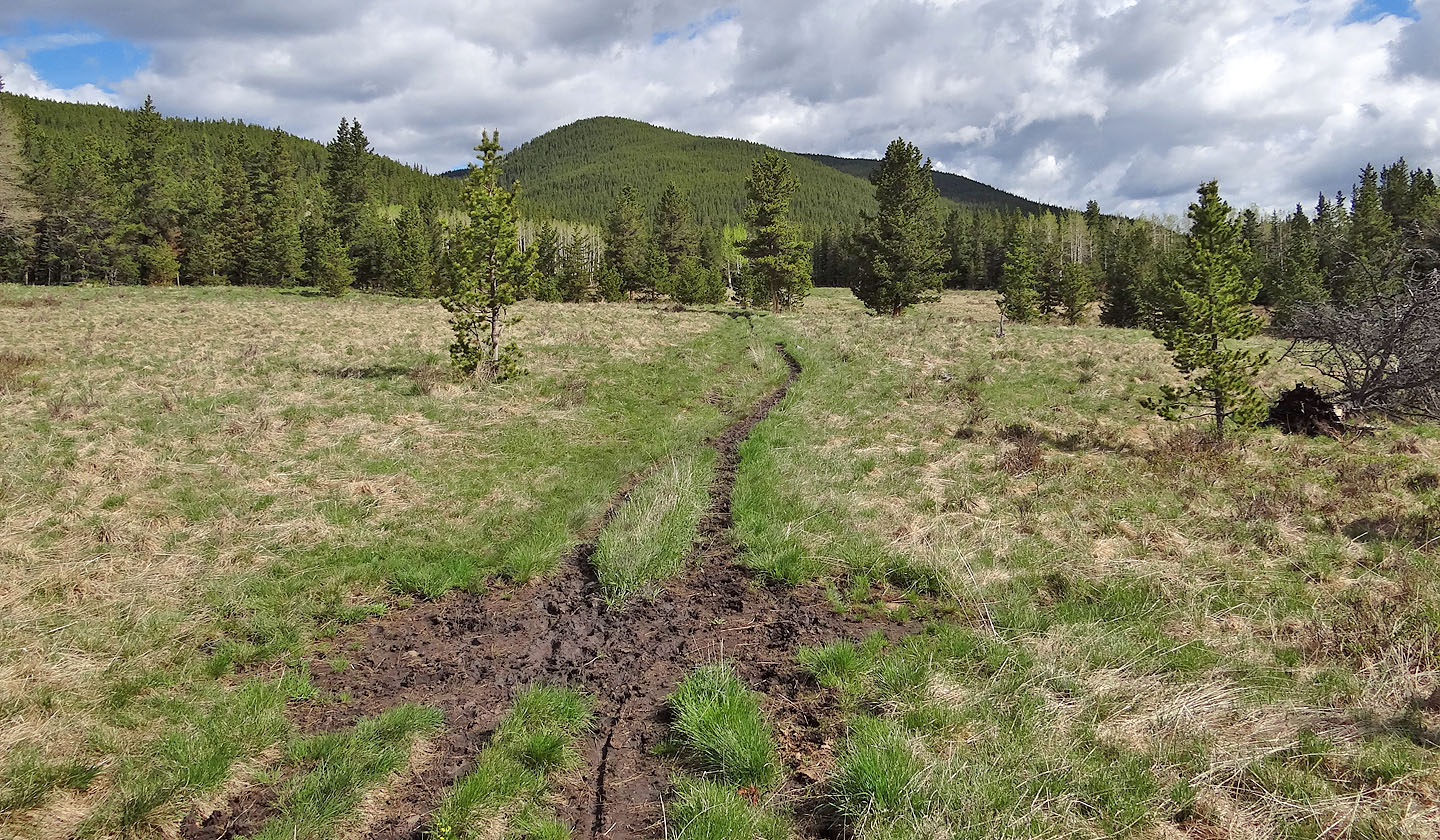 The route takes the south ridge ahead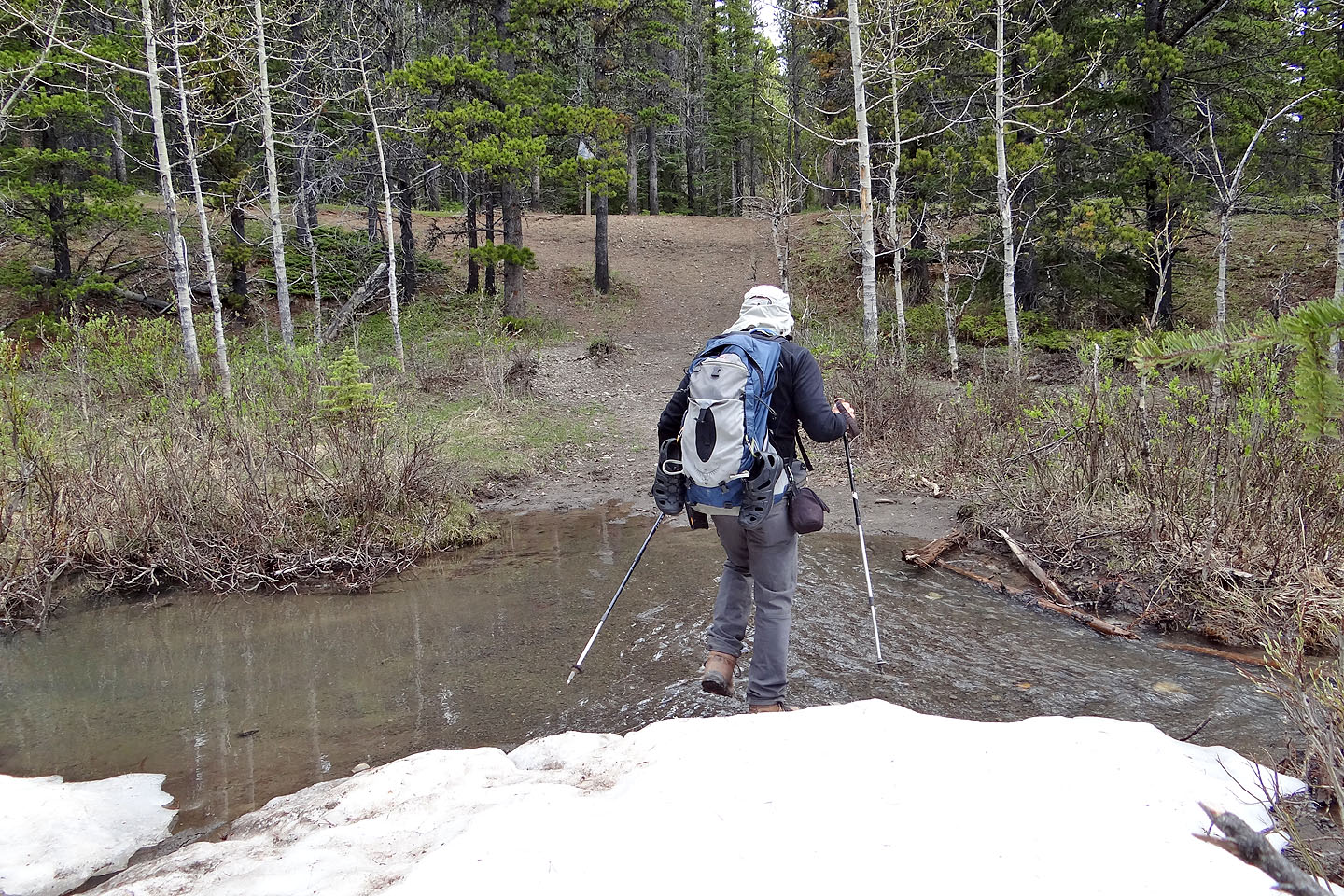 A shallow creek crossing before the trail splits. Keep straight past the sign (partially hidden) and take the next left.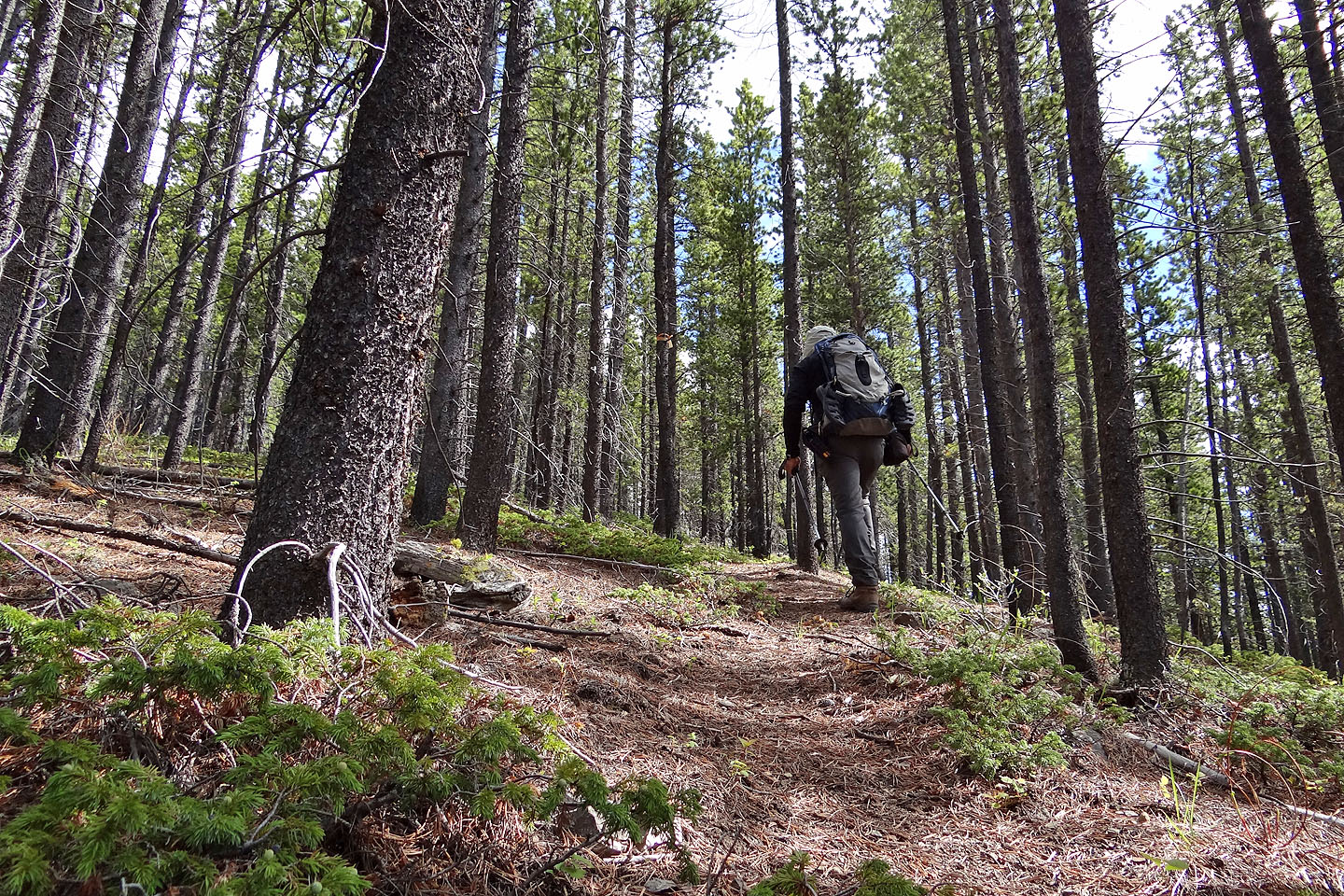 Typical hiking up the south ridge trail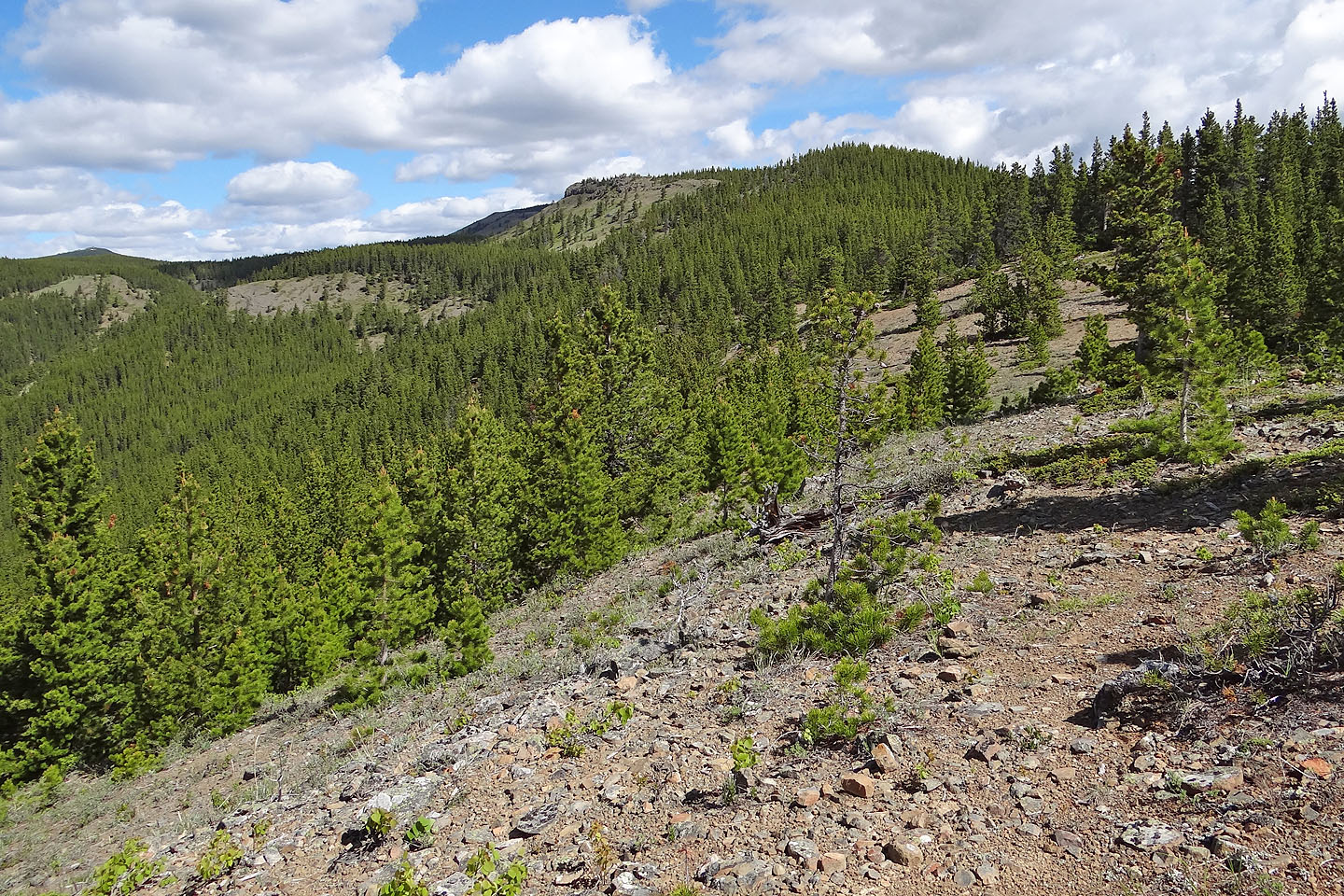 South summit is in the centre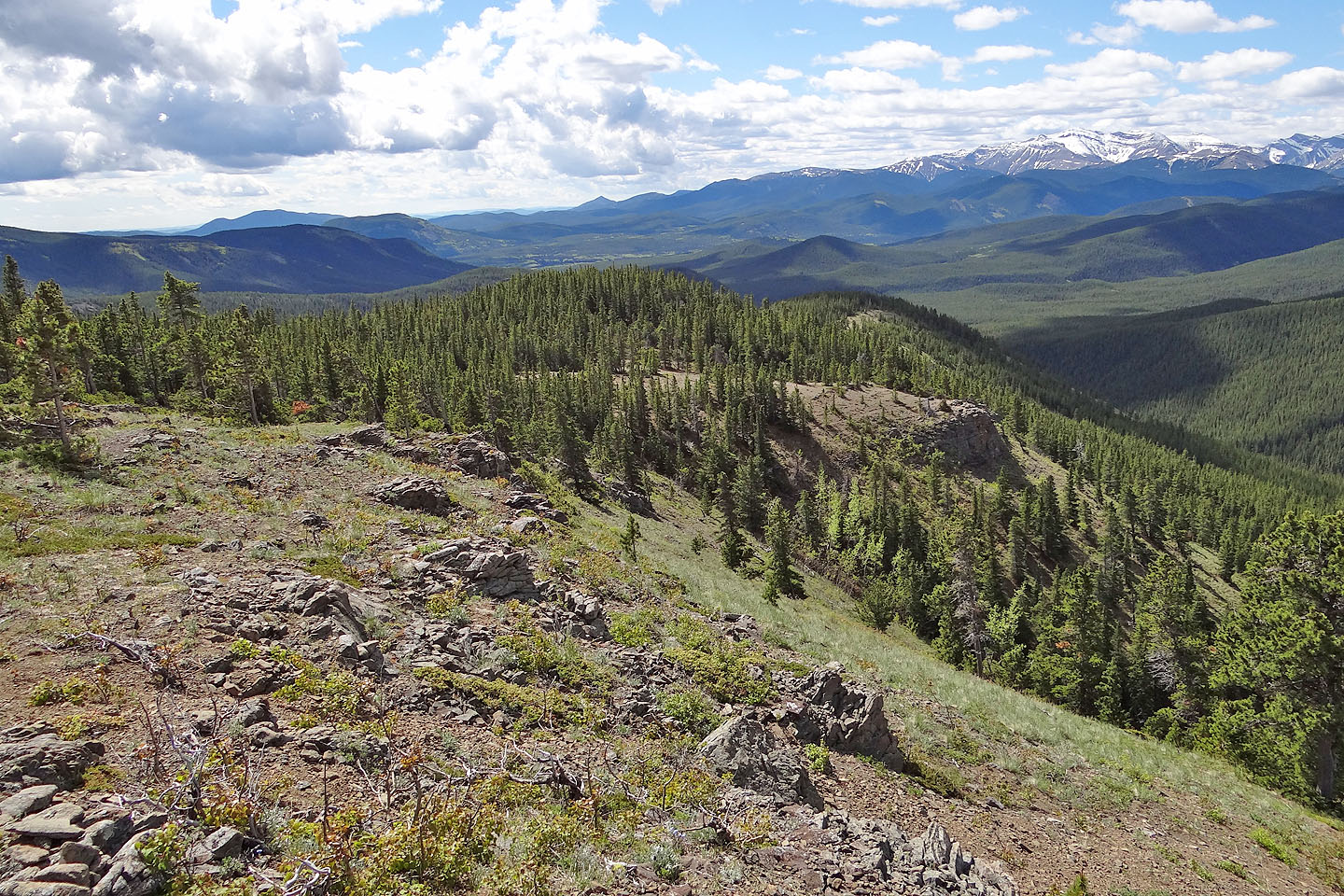 Looking back along the ridge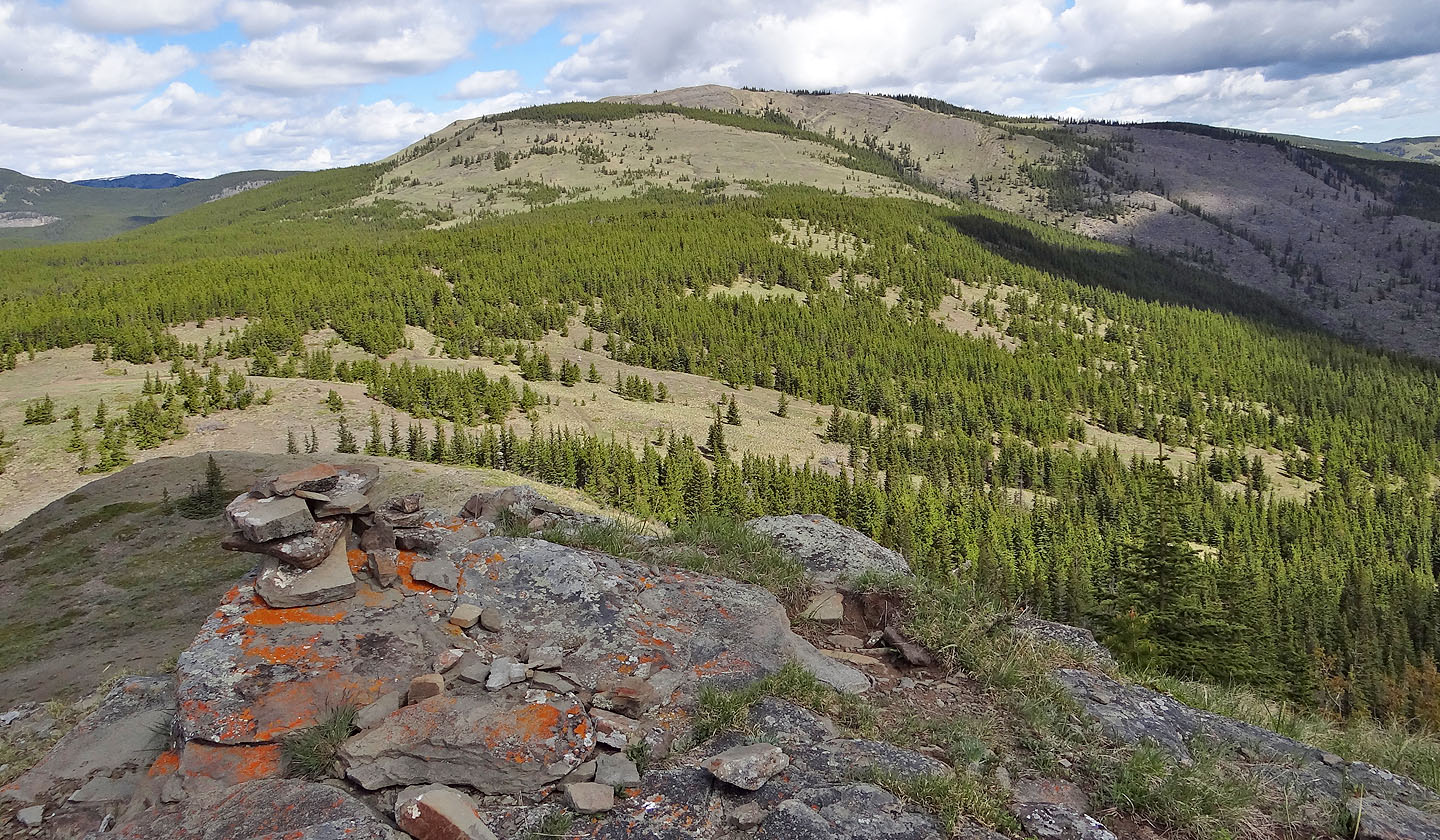 North summit seen from the south summit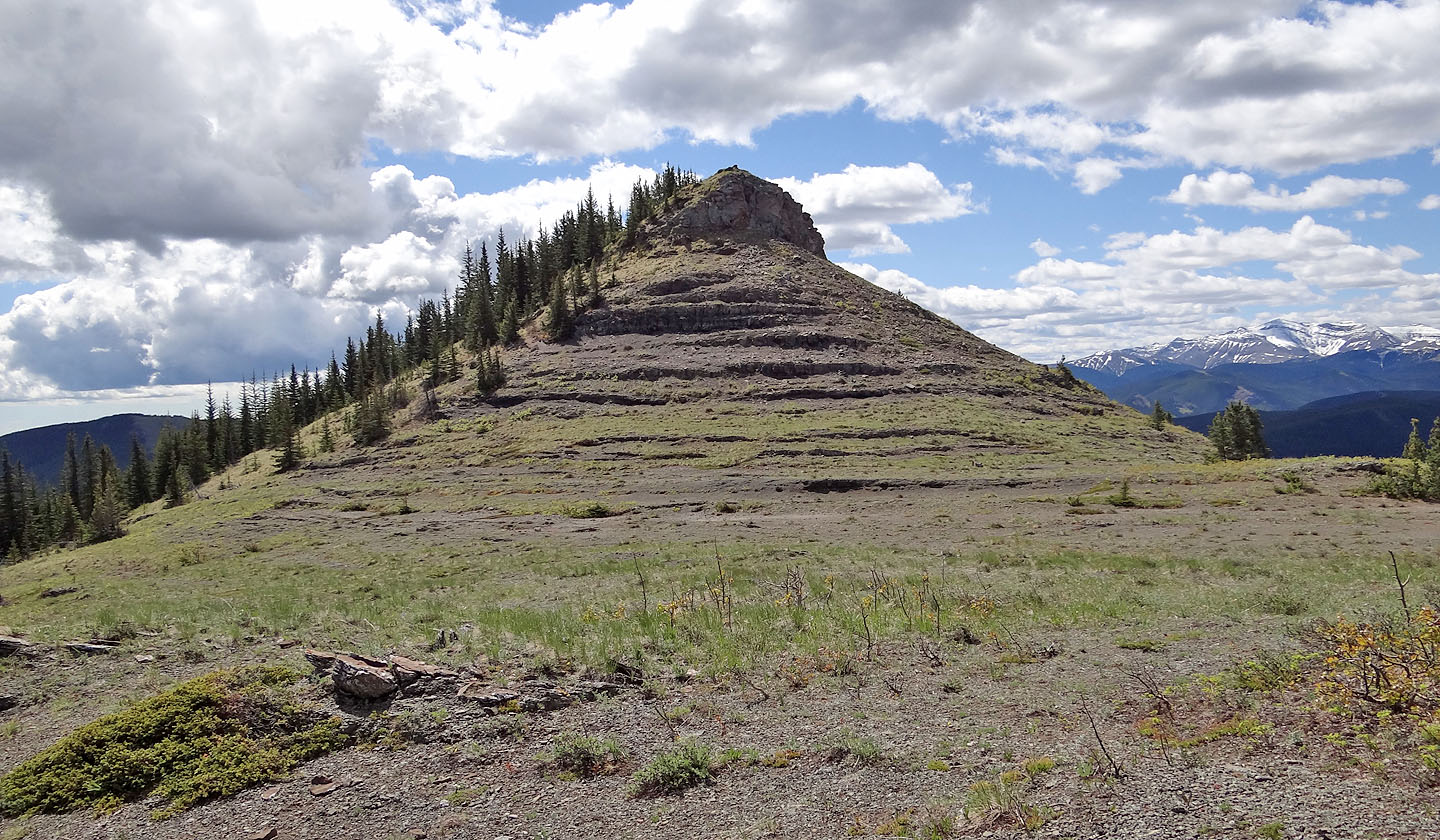 Looking back at the south summit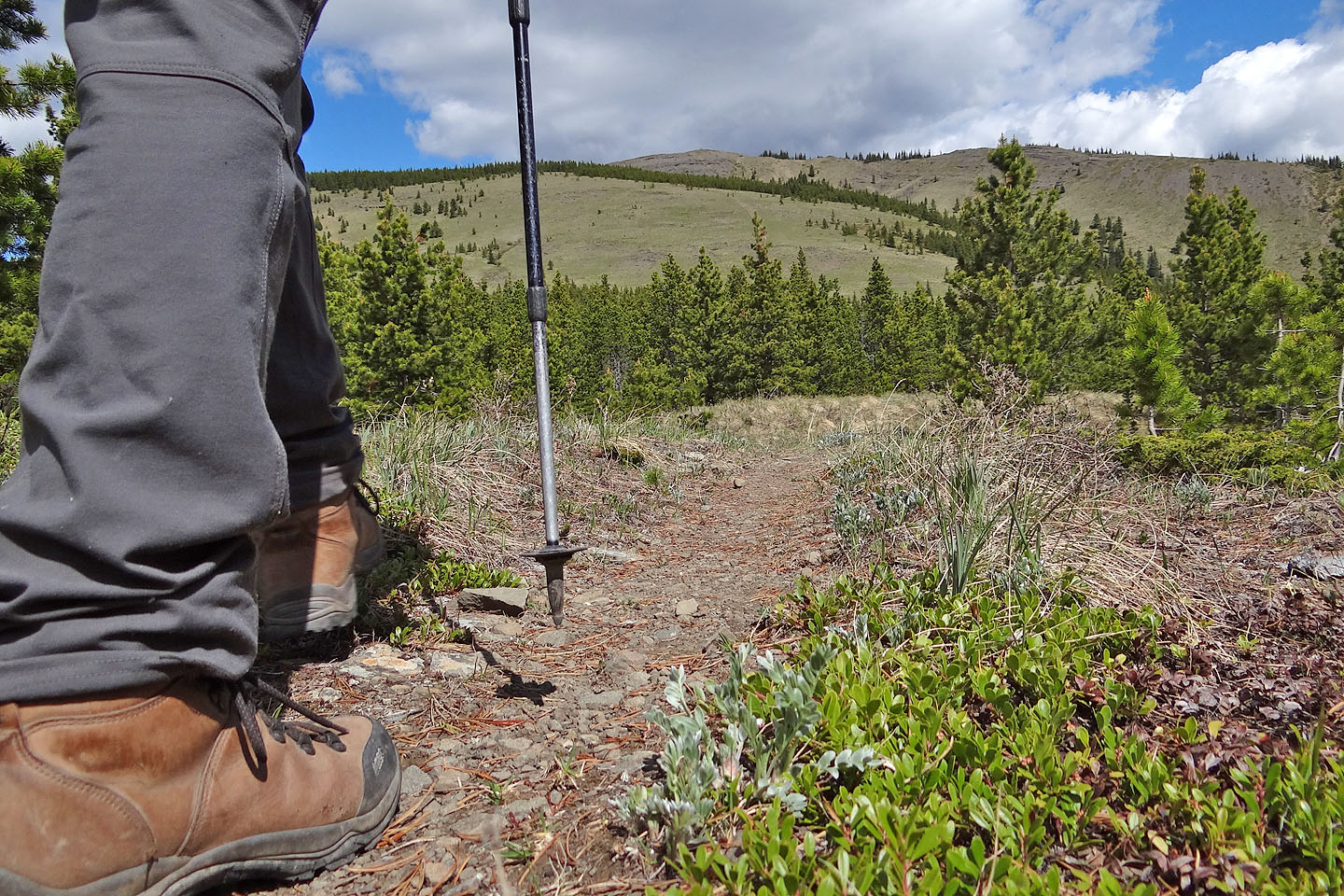 The summit is in the centre although the trail swings left and then right to reach it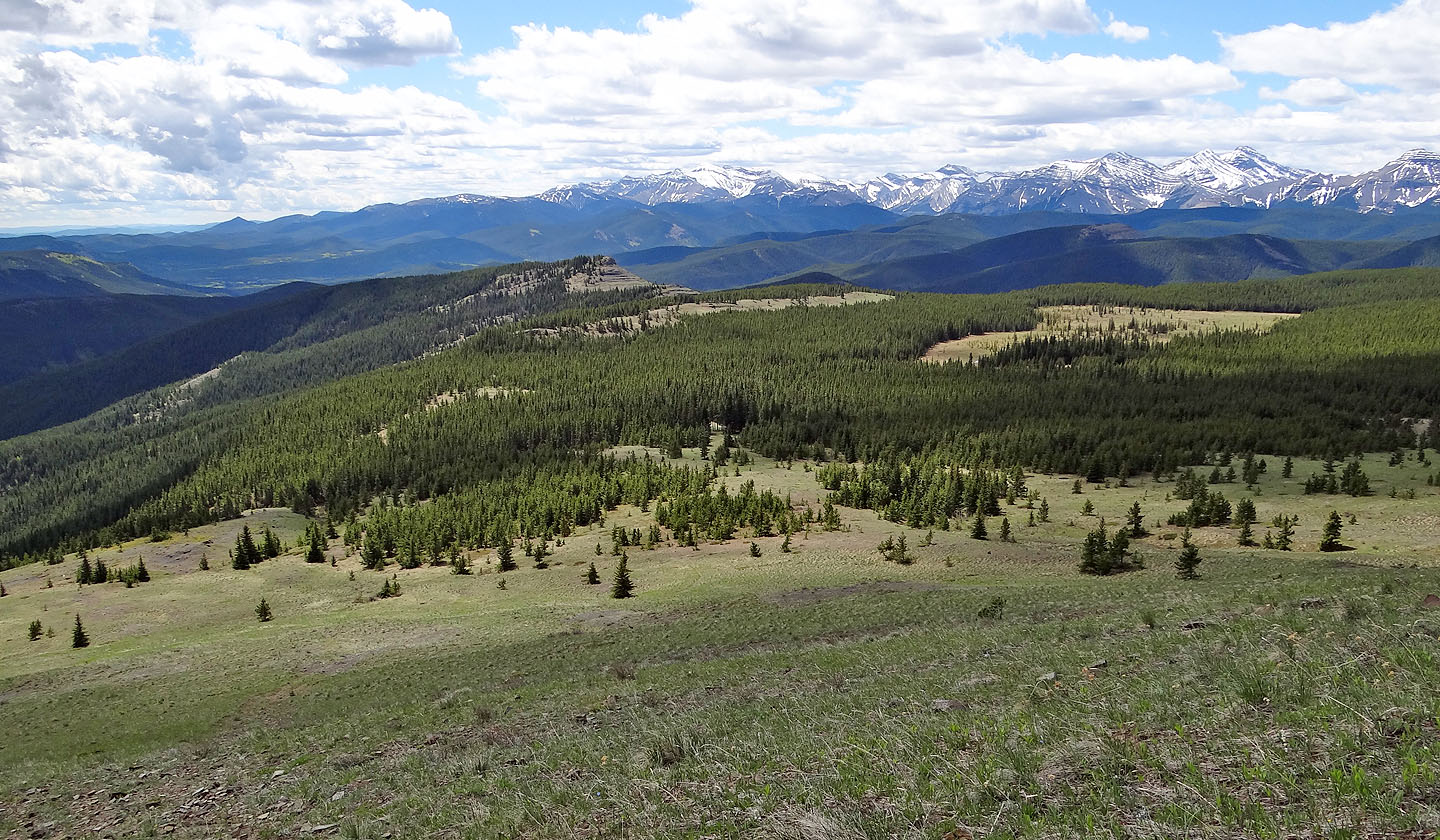 Looking back at the south summit and Junction Mountain (mouse over for a close-up)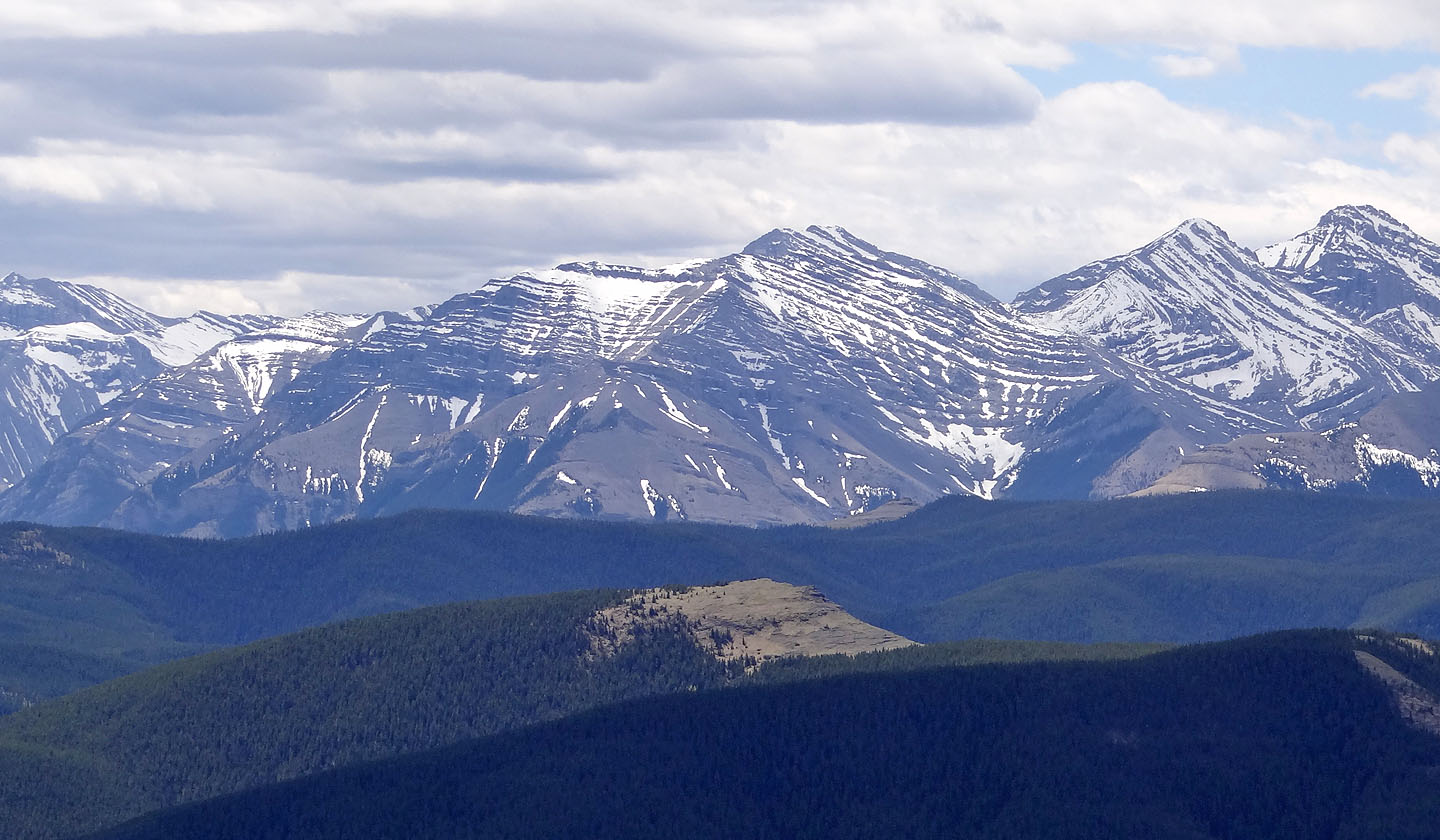 Mount Ware sits in front of Shunga-la-she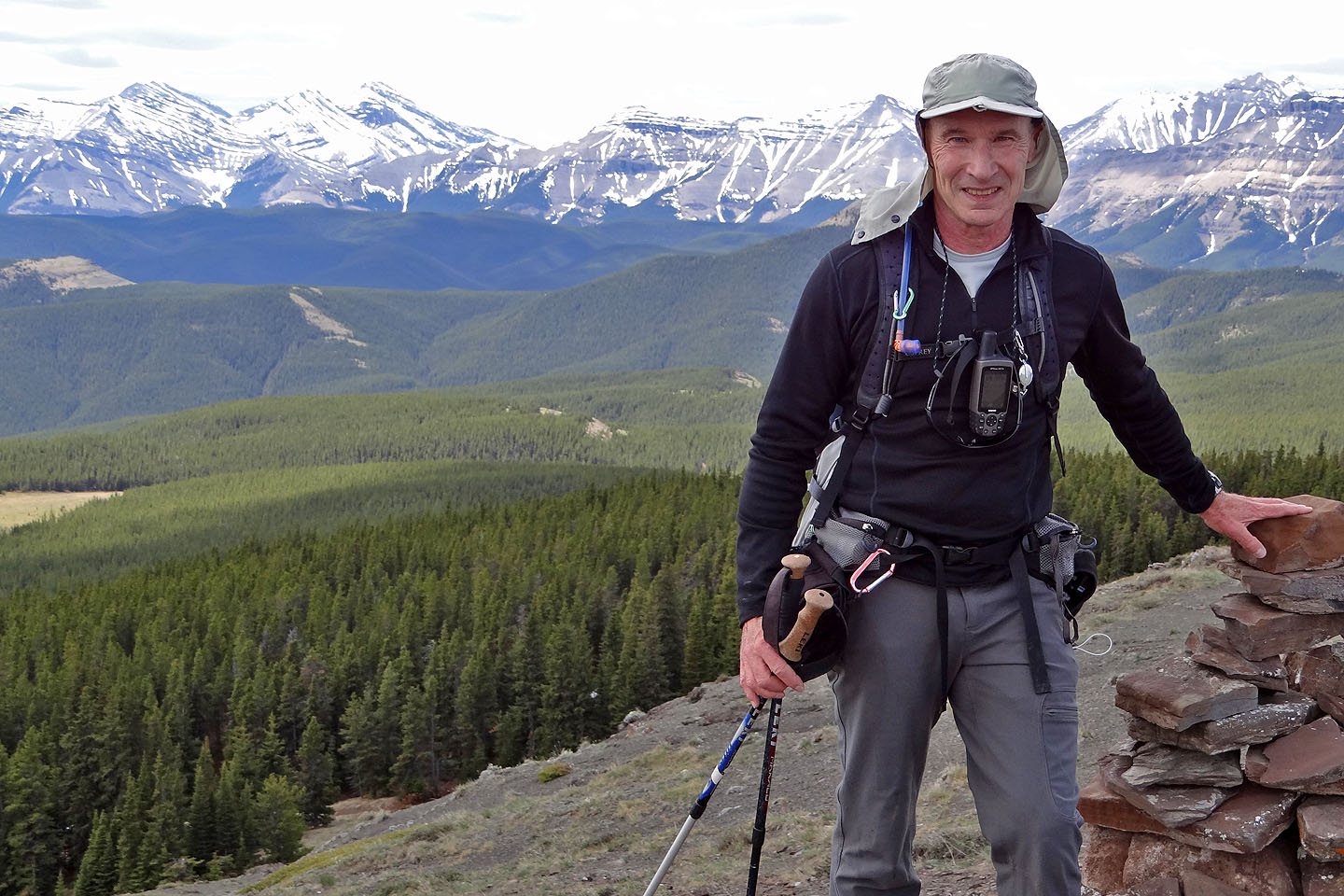 On the summit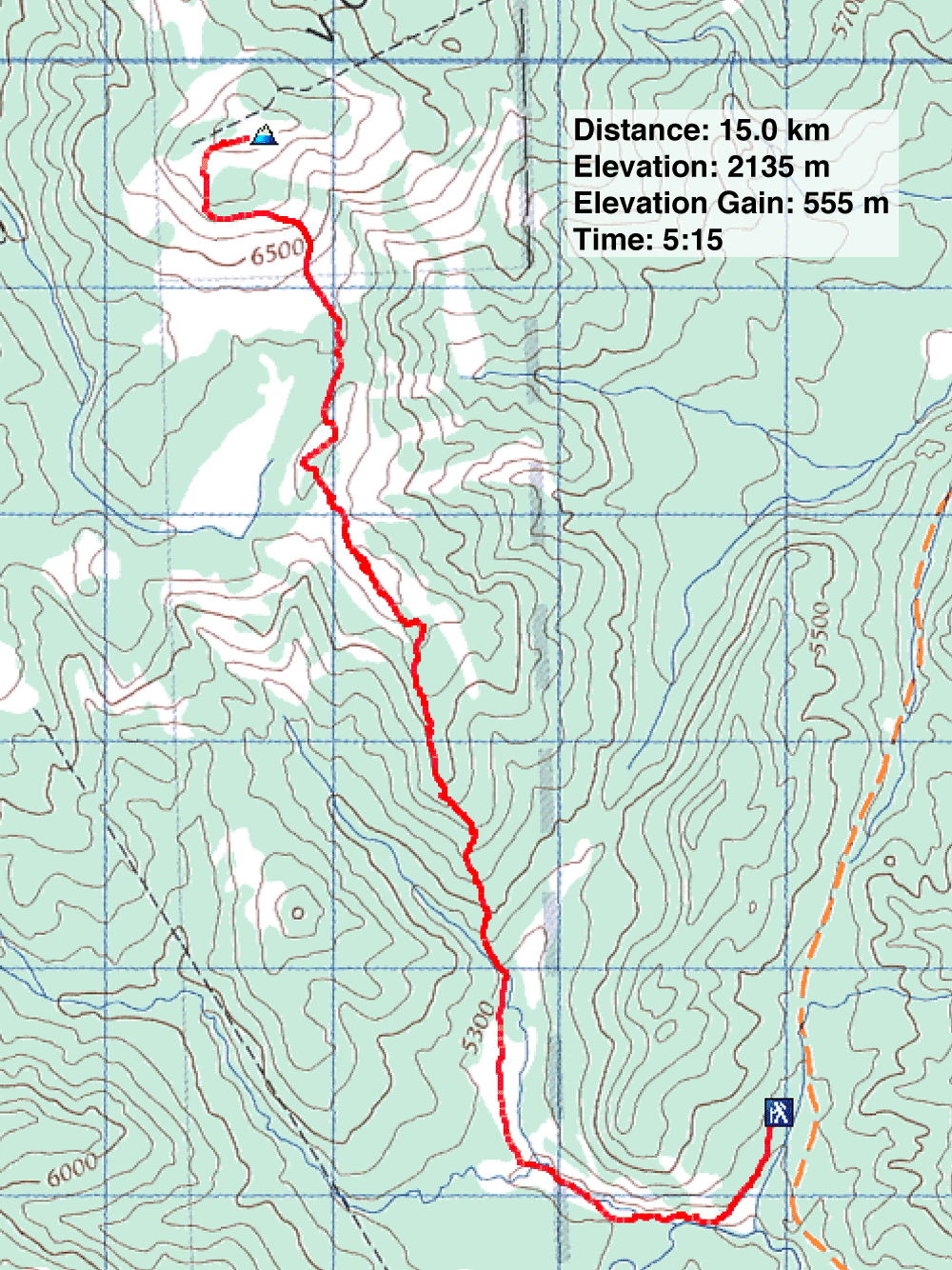 82 J/10 Mount Rae