bobspirko.ca | Home | Canada Trips | US Trips | Hiking | Snowshoeing | MAP | About

Three Isle Lake
Kananaskis, Alberta
September 18, 1999
I joined Pete Irwin and his friends on a two-day backpack trip to Three Isle Lake, a trip that began at Upper Kananaskis Lake. After reaching Three Isle Lake, Pete and Phil, without so much as sitting down, raced off to climb Mount Worthington. I, on the other hand, was too tired and needed a break. But after relaxing for an hour, I grew restless. I couldn't catch up to Pete and Phil, so I decided to try to ascend a nearby unnamed peak (228099). However, well before reaching the summit, I was rebuffed by cliffs.
I returned to our campsite at Three Isle Lake and waited with the others for Pete and Phil to return. By the time they got back, and we all had dinner, it was getting dark, so our group settled in for a cold night.
The next day, after breakfast and shaking off the chill, all seven of us set off for Lake Beatty where a few of the group braved its cold waters and jumped in. Afterwards we relaxed under a warm sun before returning to our campsite, collected our gear, and hiked back to our cars.
One of these days I'd like to return to Three Isle Lake and scramble up one of the named peaks.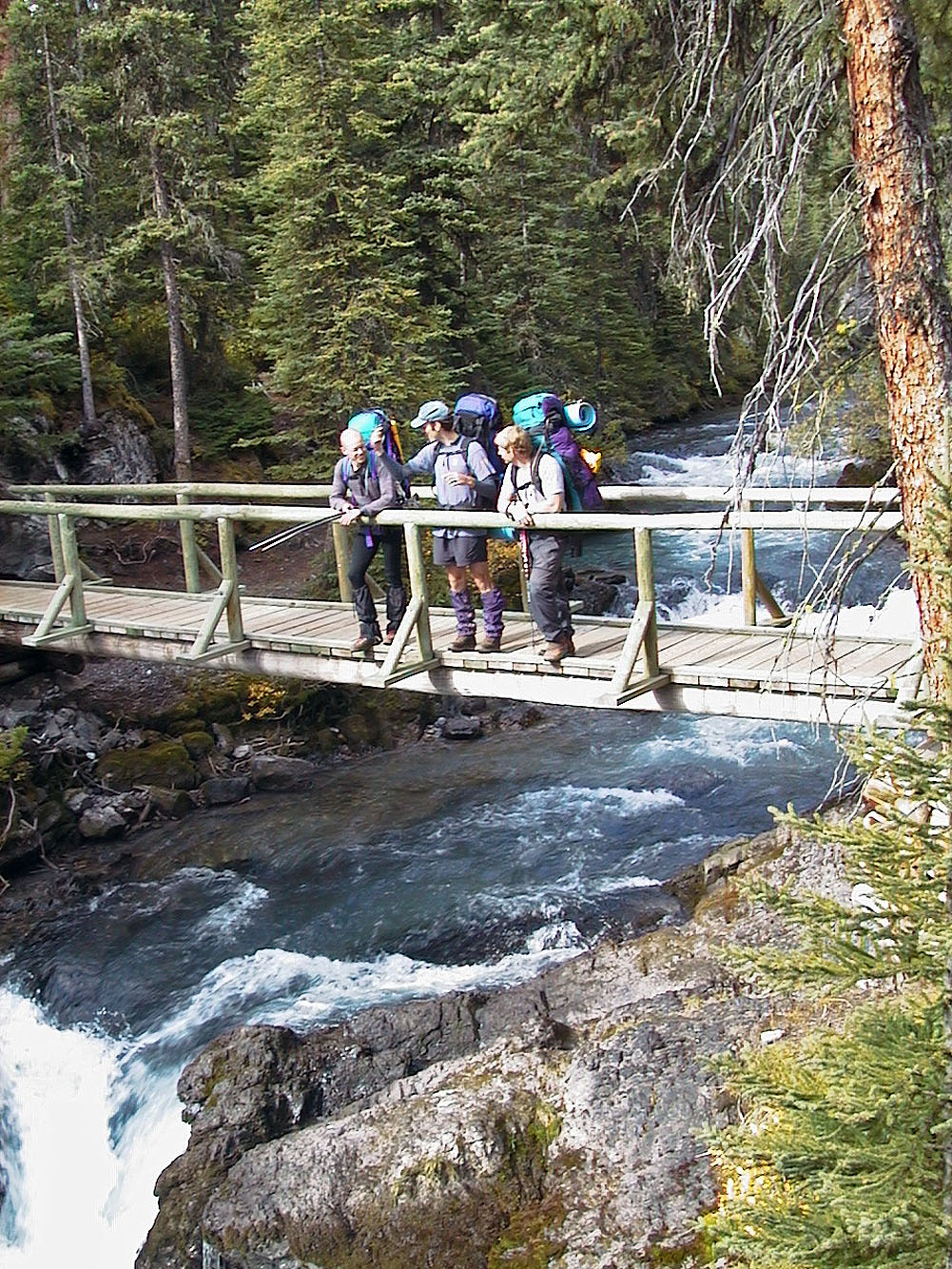 Bridge over Kananaskis River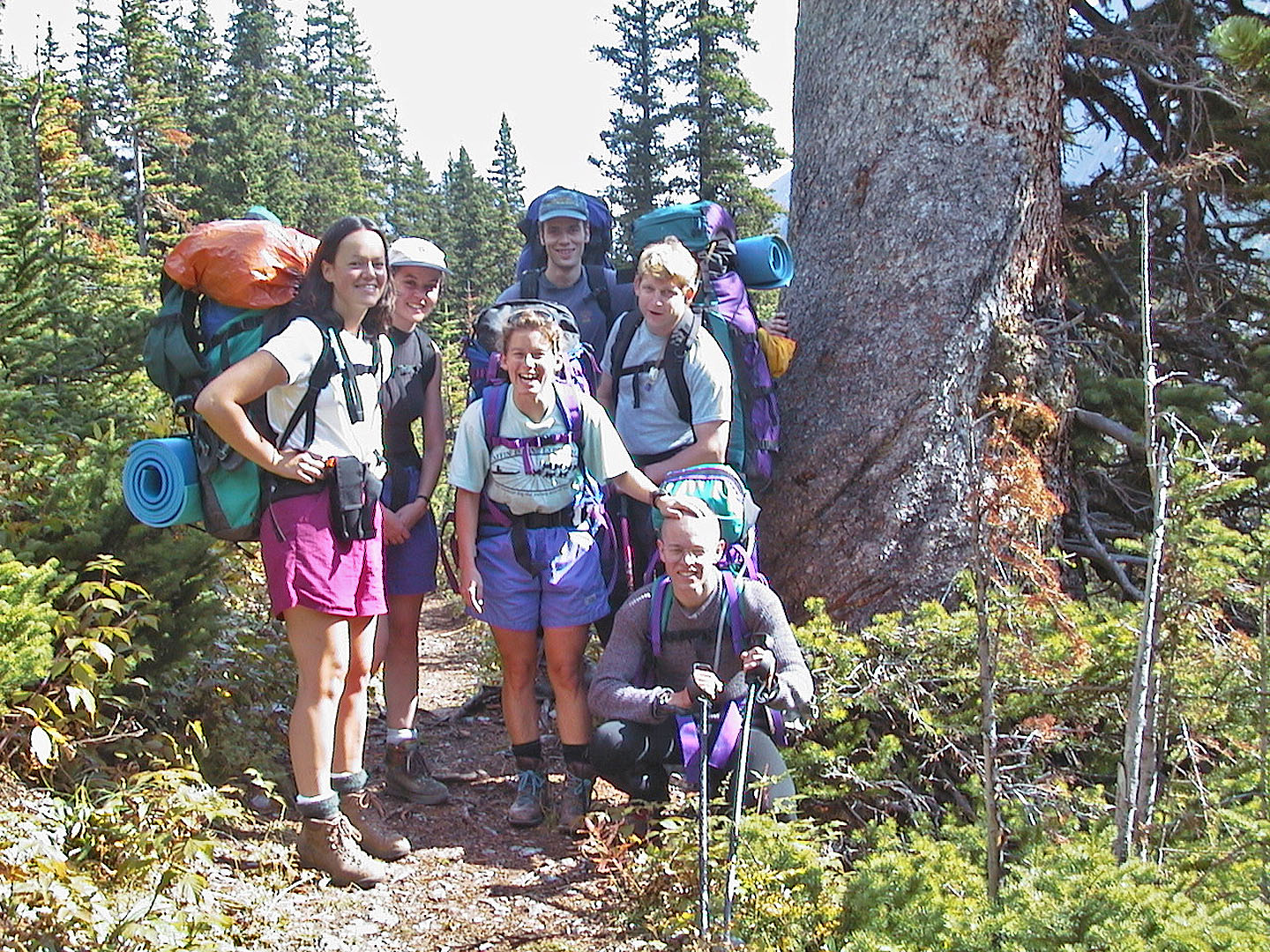 Jackie, Fiona, Gayle, Joe, Phil, and Pete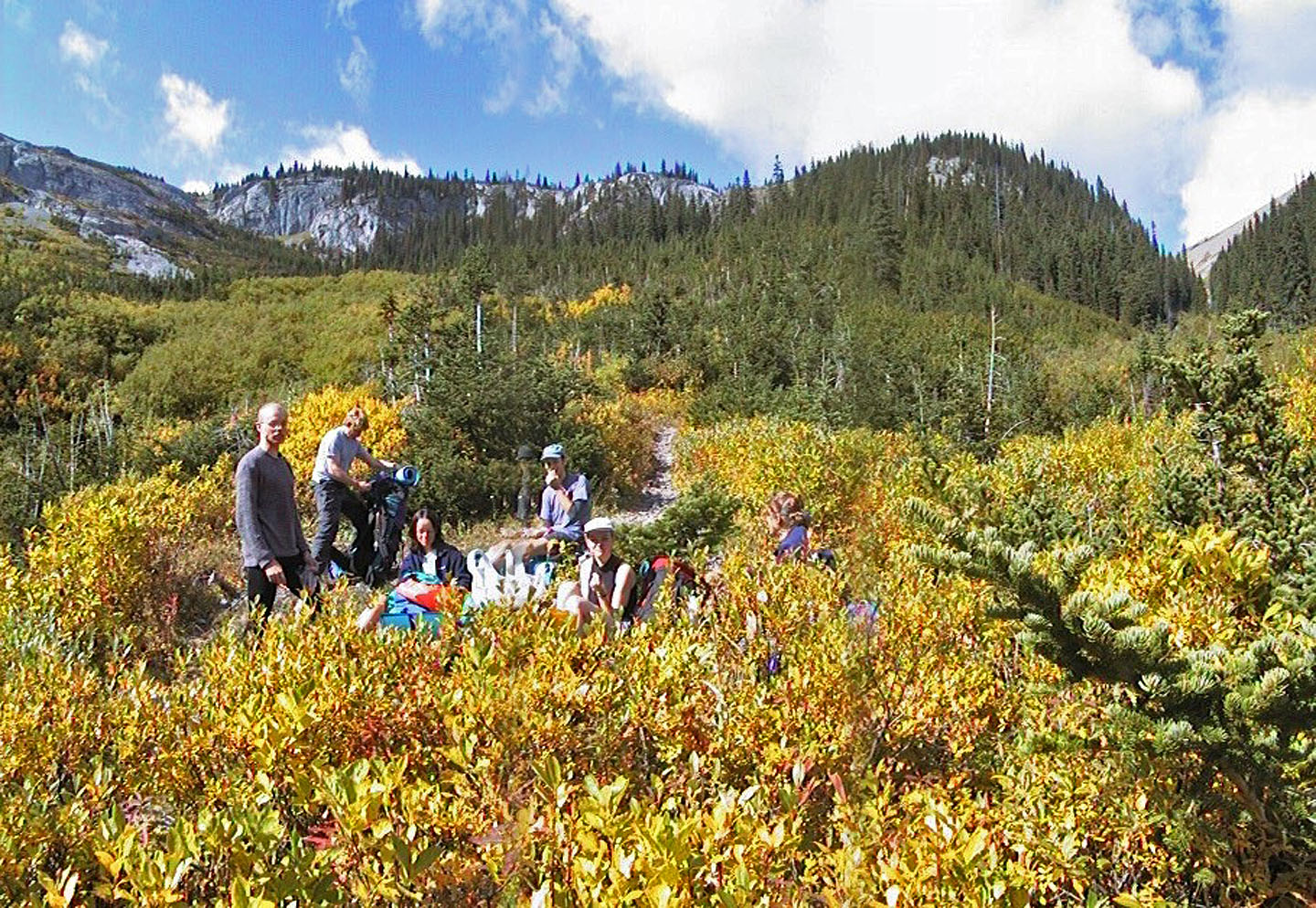 Taking a break along the trail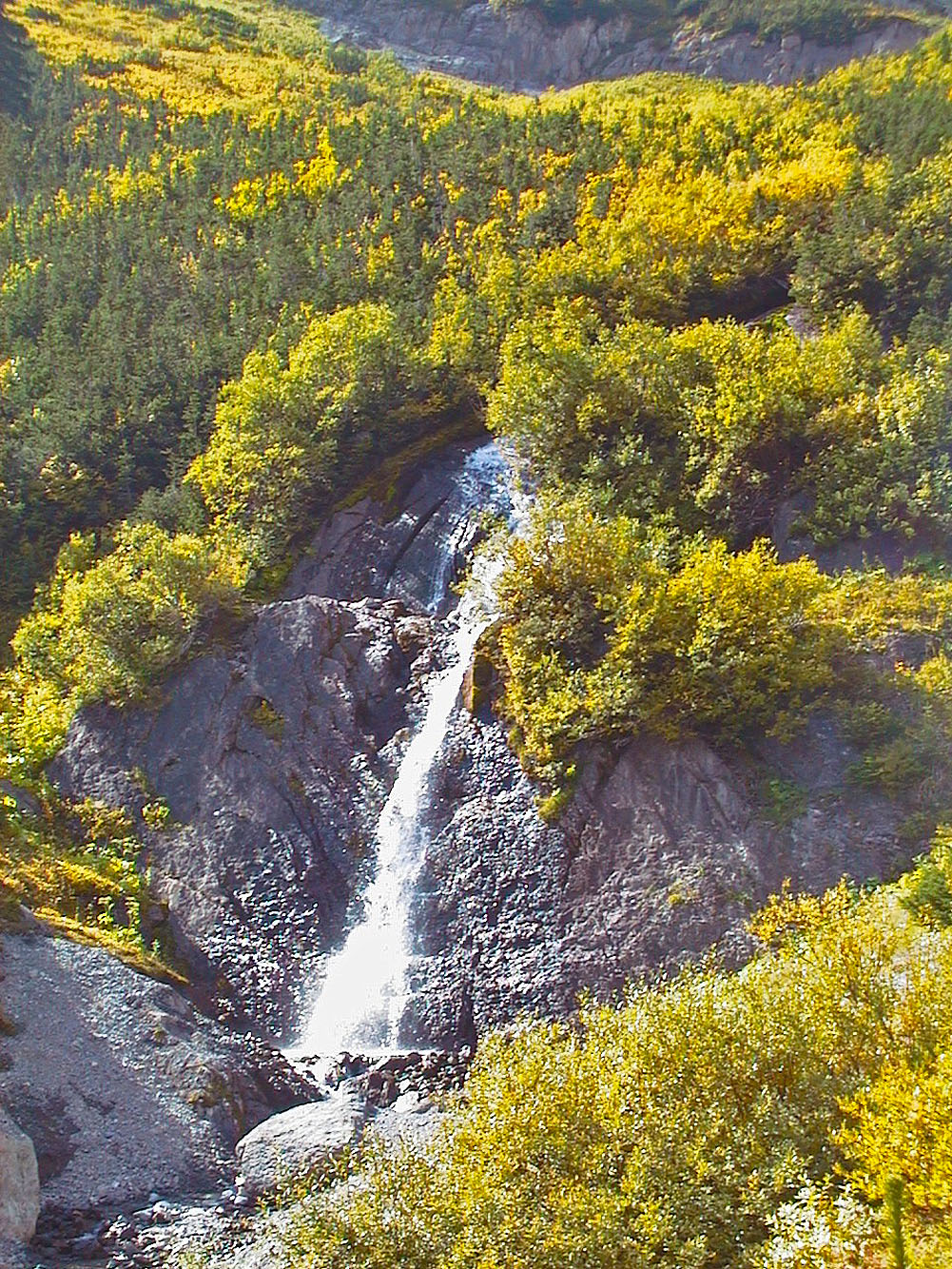 Waterfall (mouse over for another view)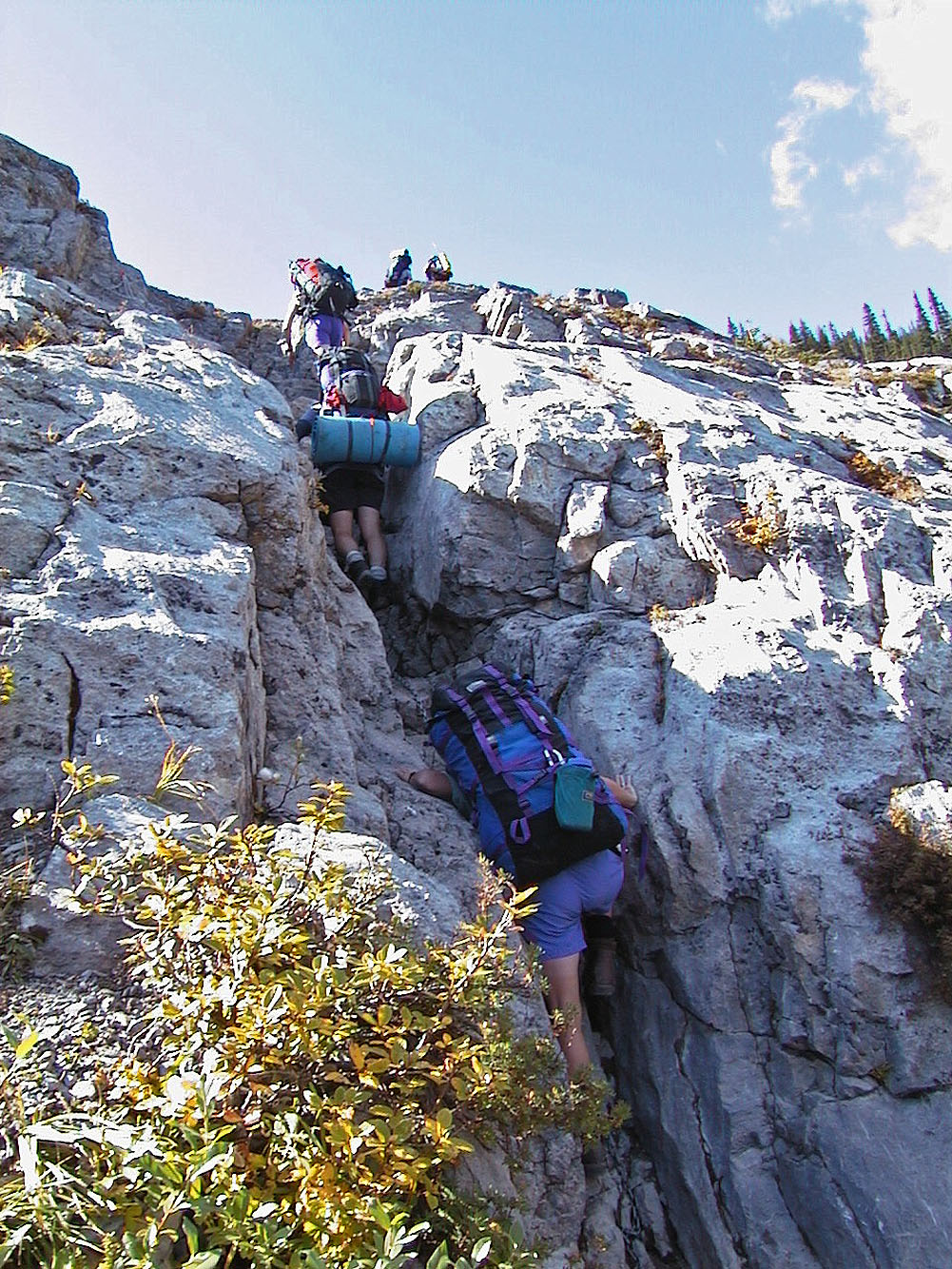 We used a chain to climb up the headwall but on the way back,
we found a work crew had started building a staircase nearby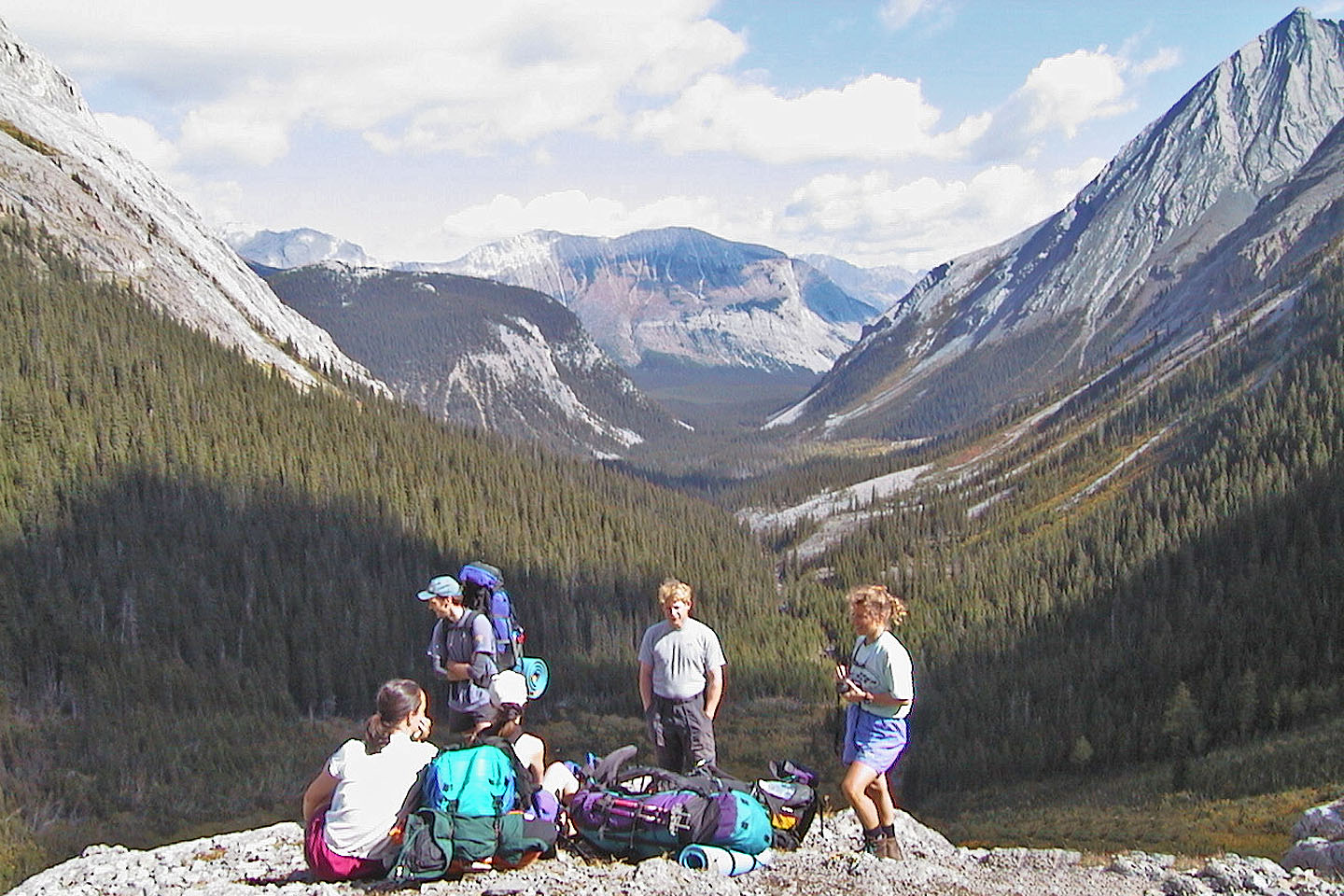 View from the headwall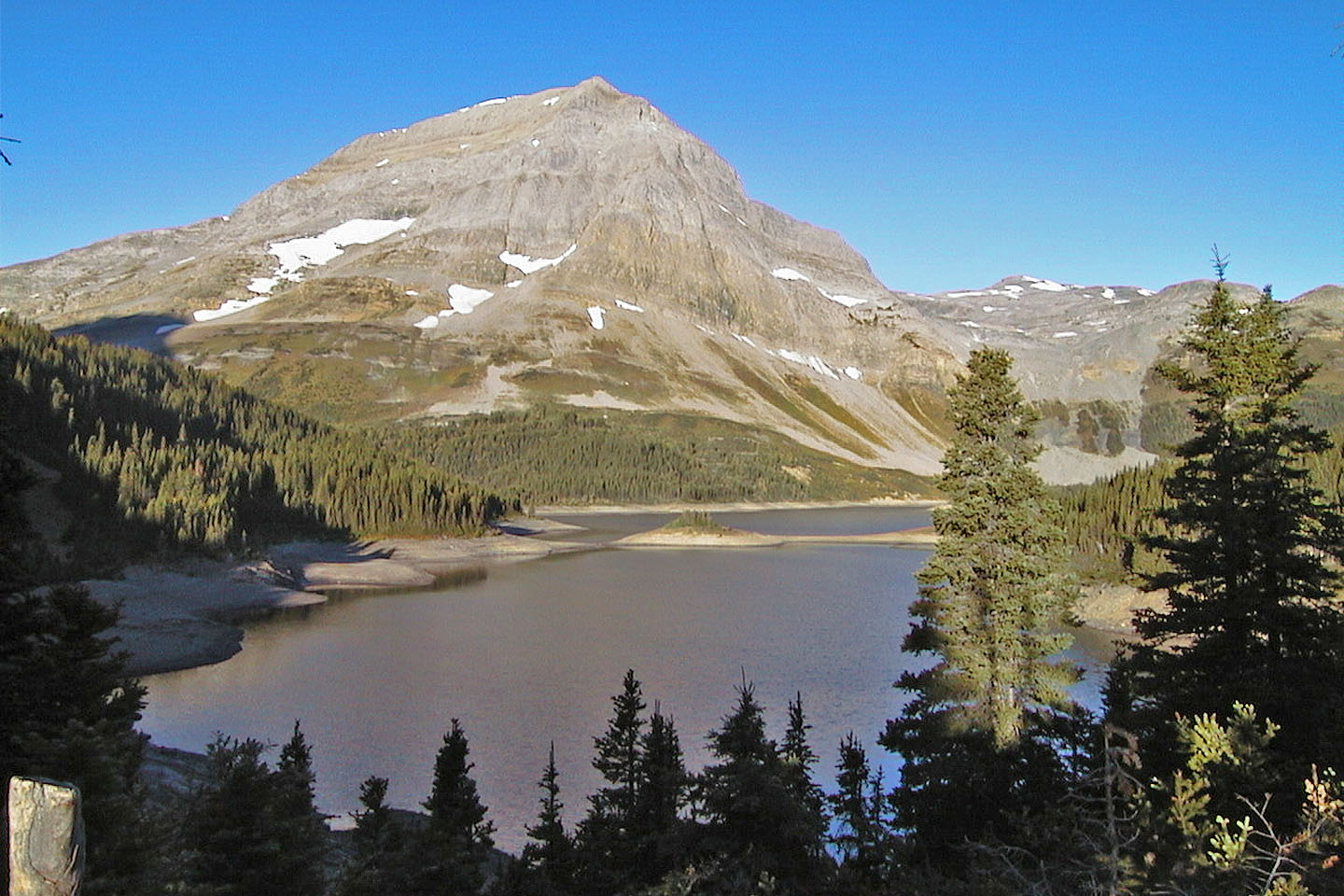 Mount Worthington above Three Isle Lake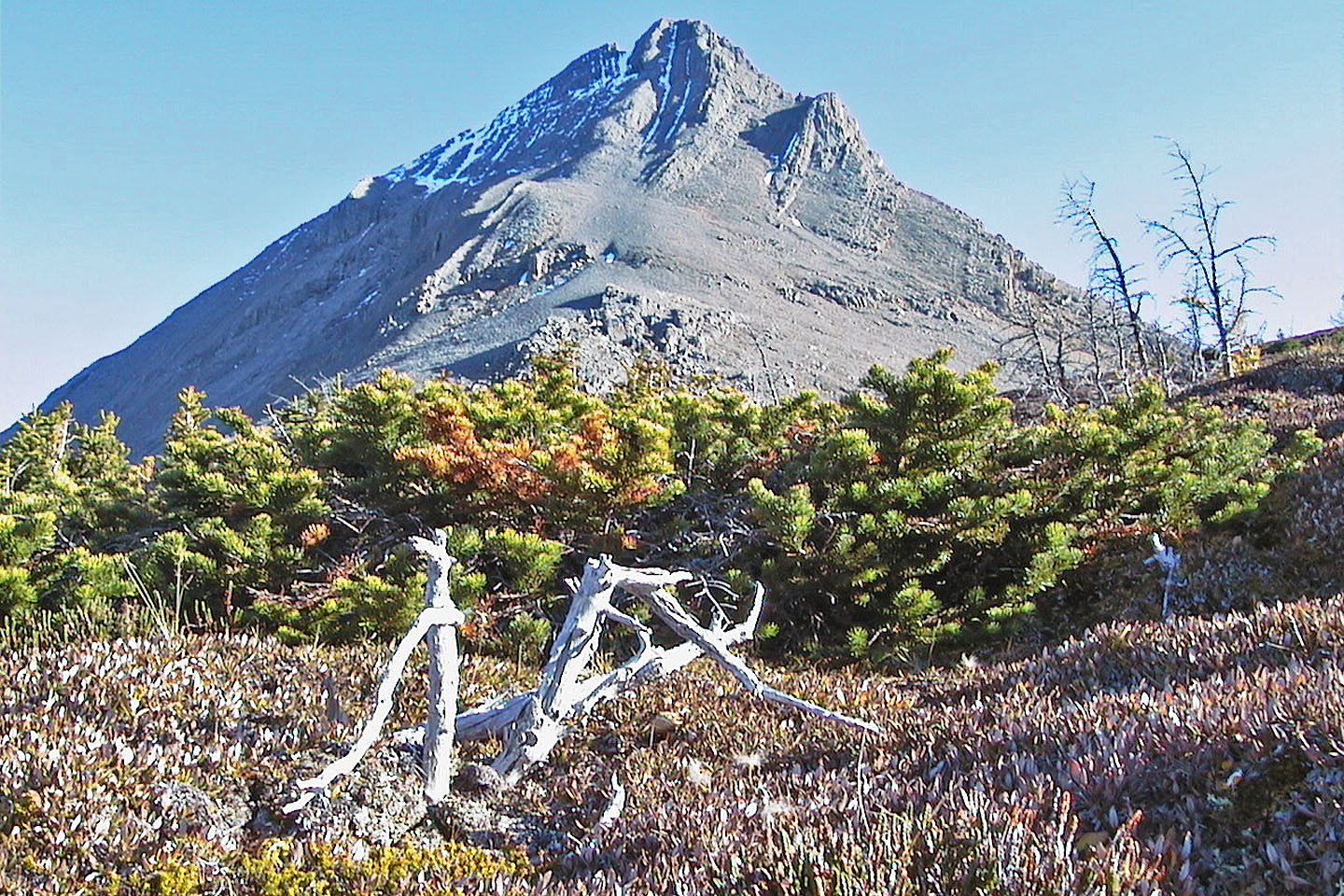 GR228099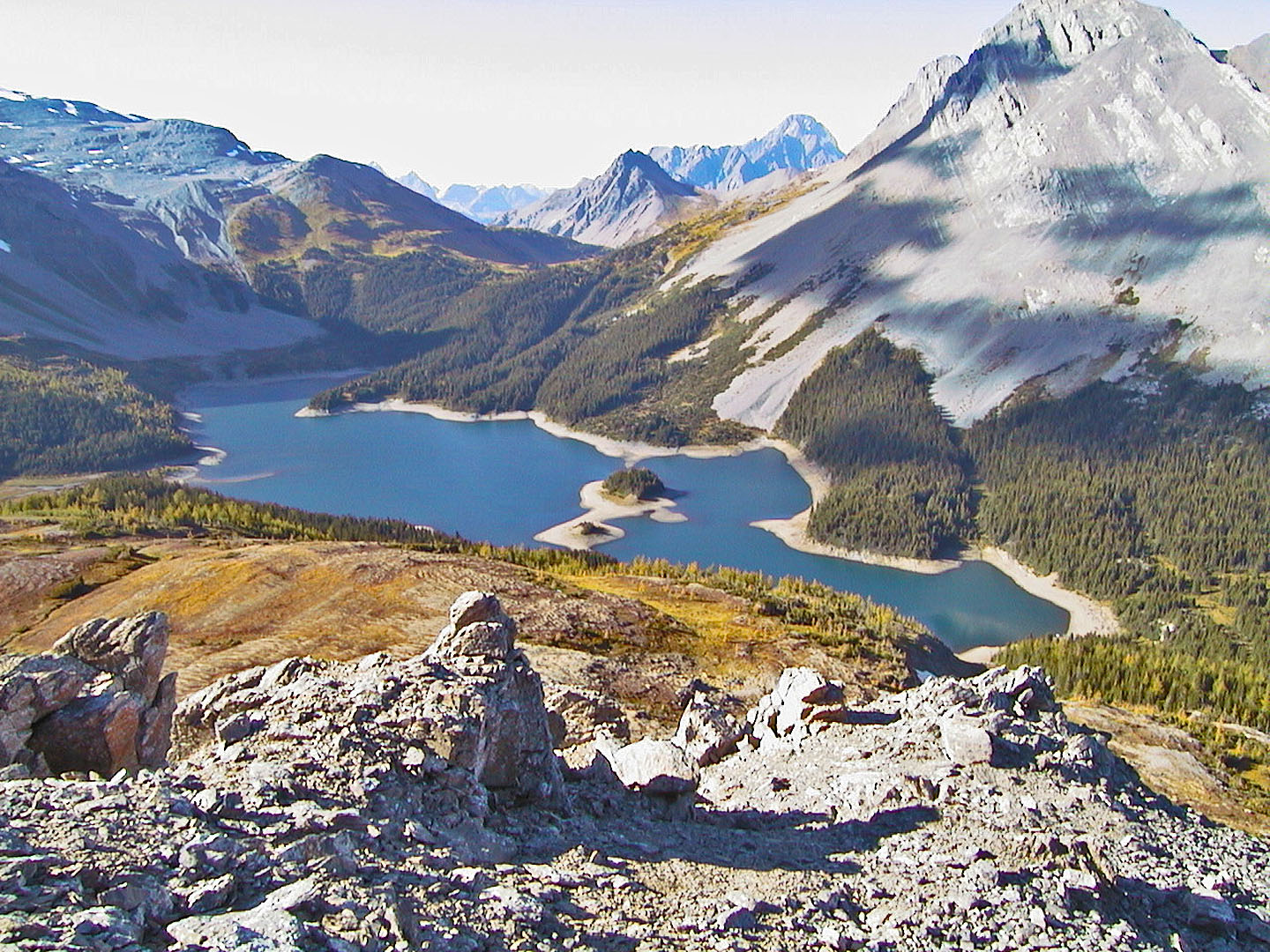 Looking back at the lake after starting up 228099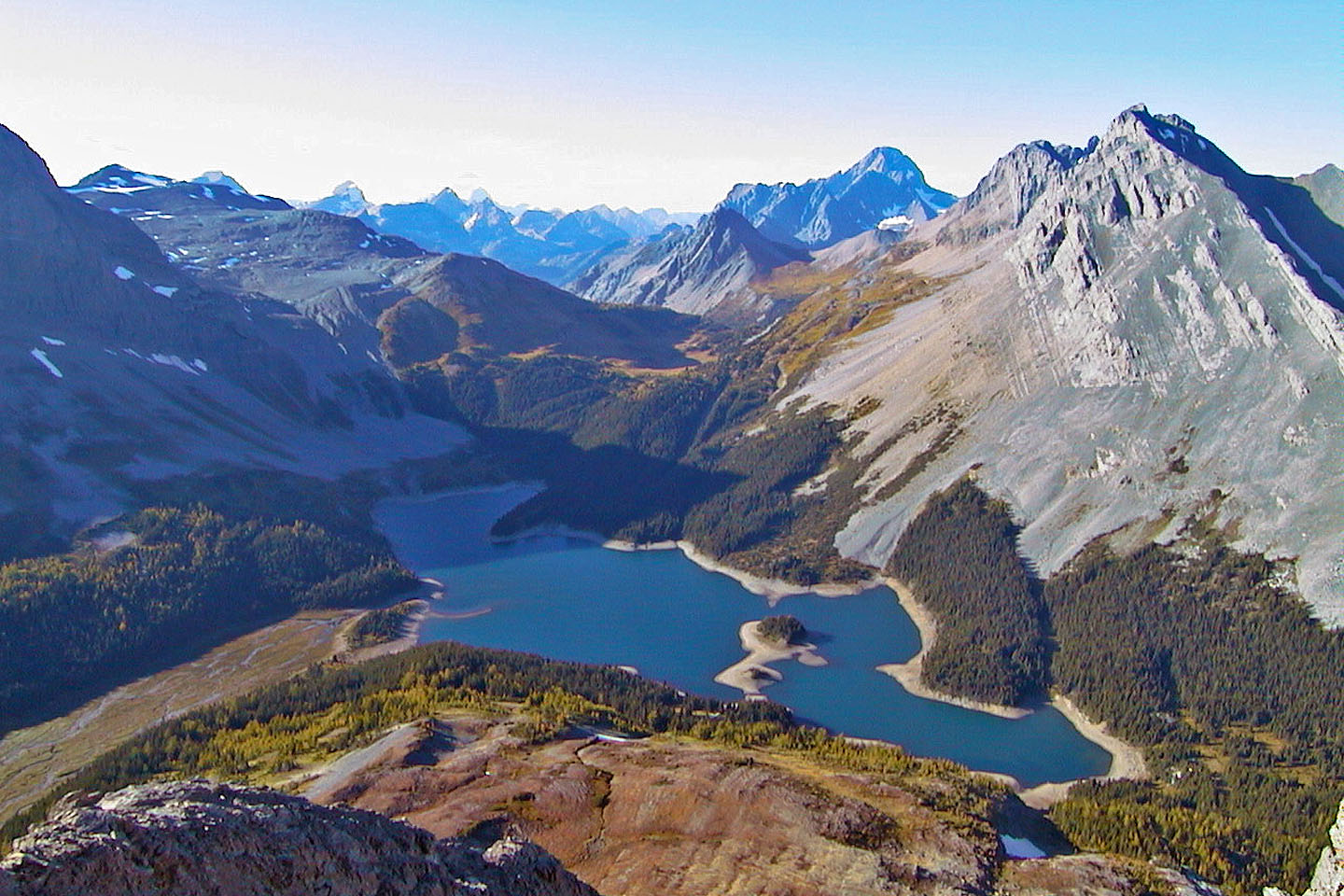 The view before turning back. Mount Putnik on the right.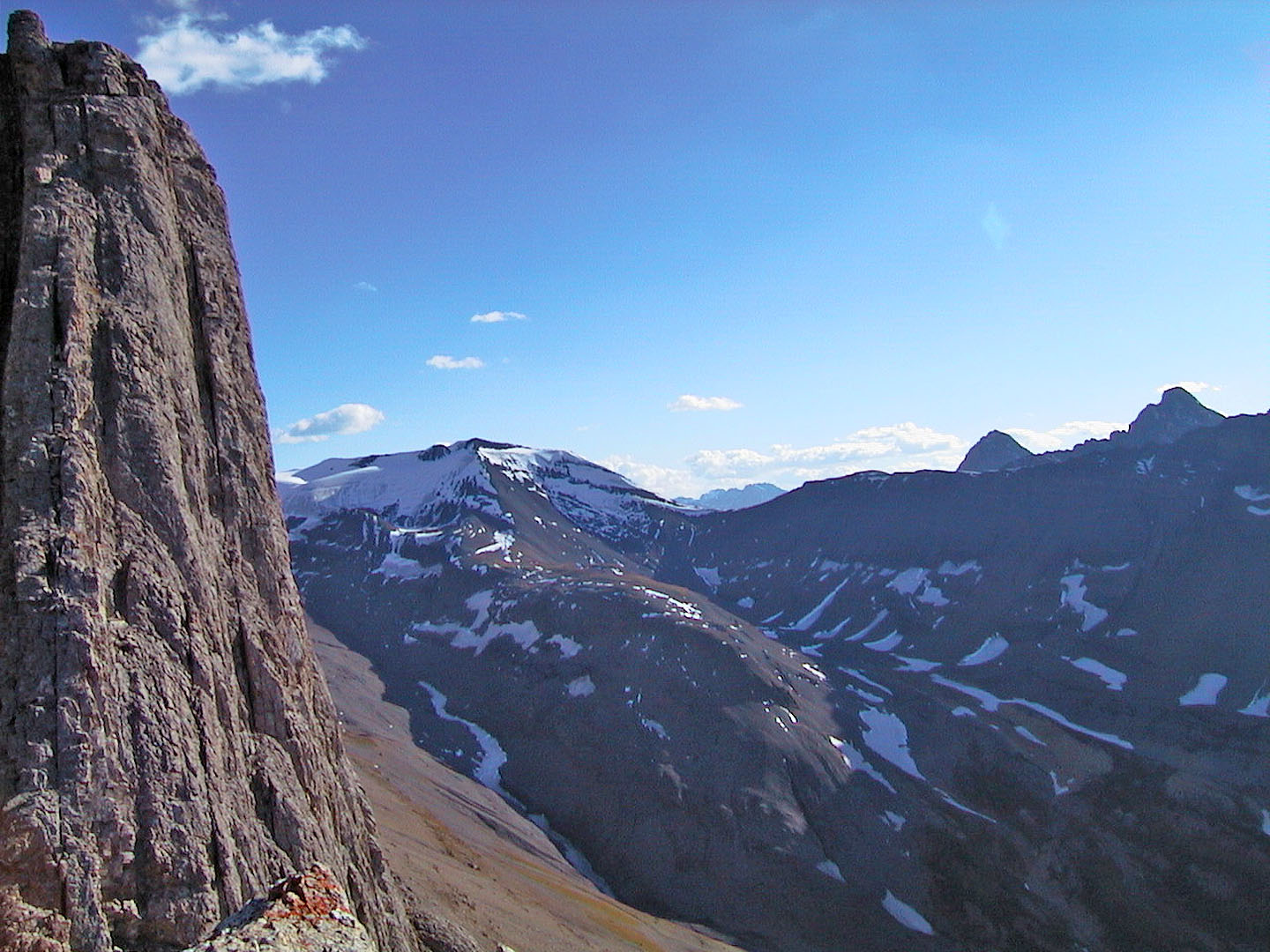 Looking south at an unnamed peak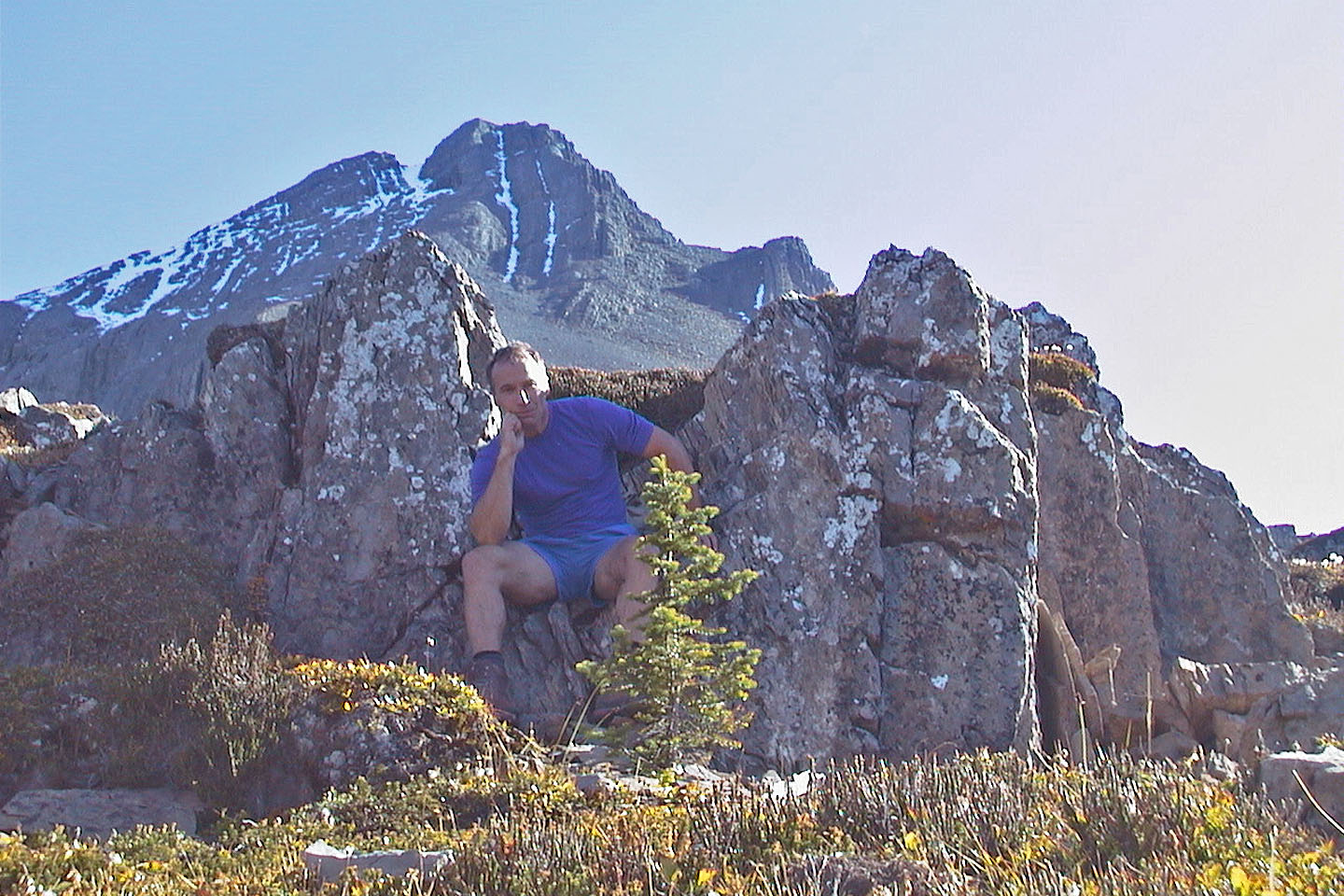 Reflecting my attempt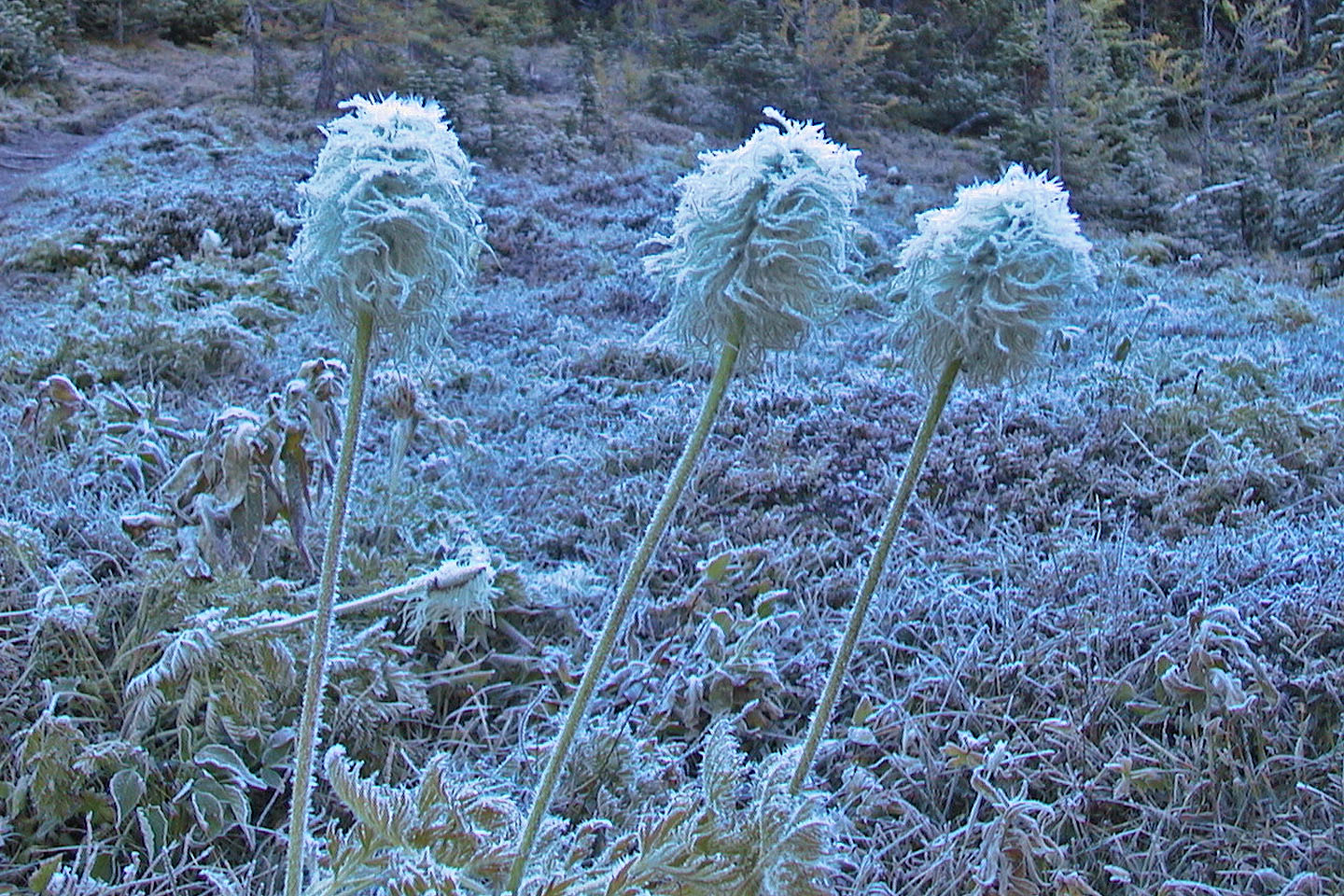 The next morning frost attests to a cold night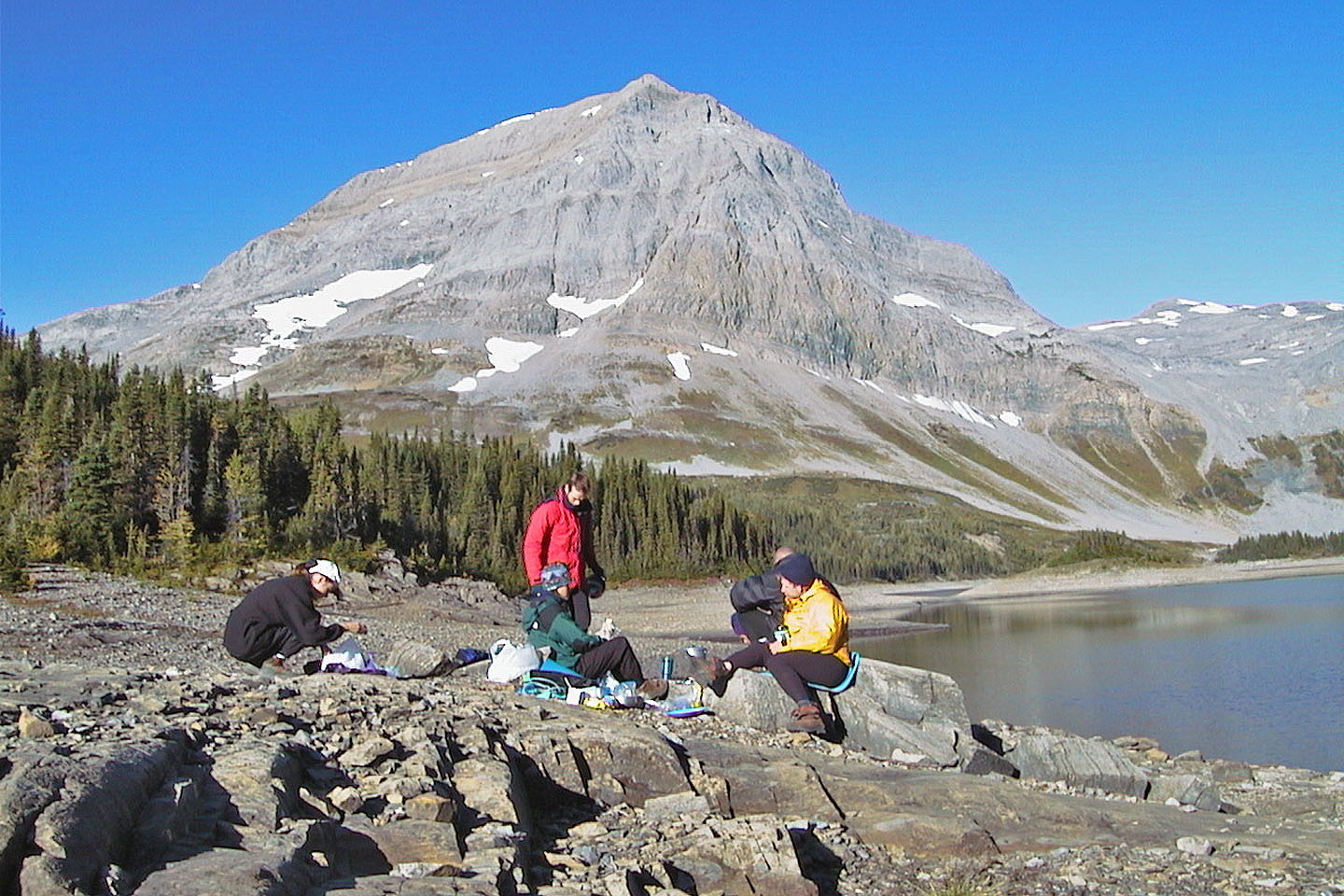 Thawing out after a frigid night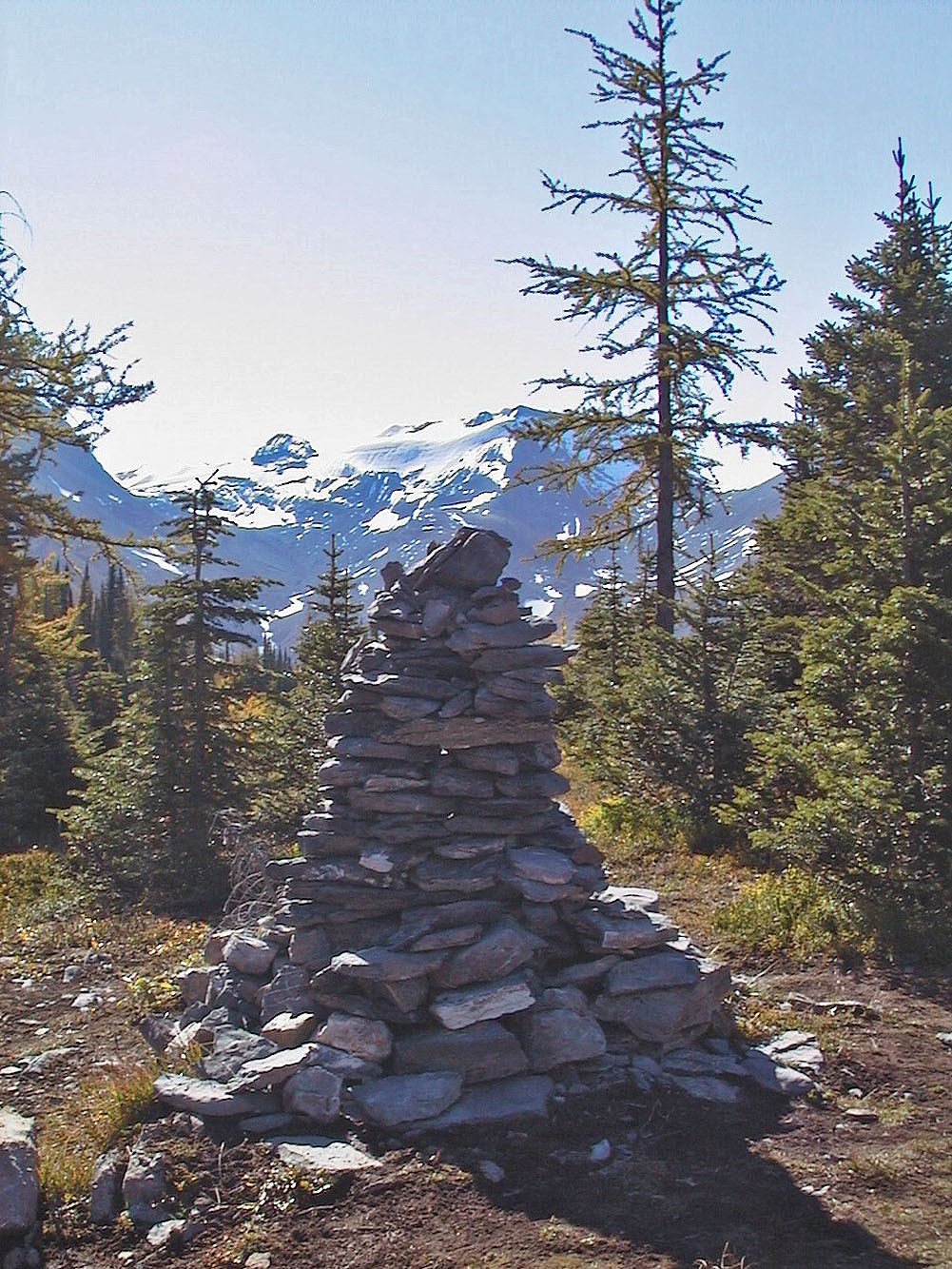 Huge cairn by the lake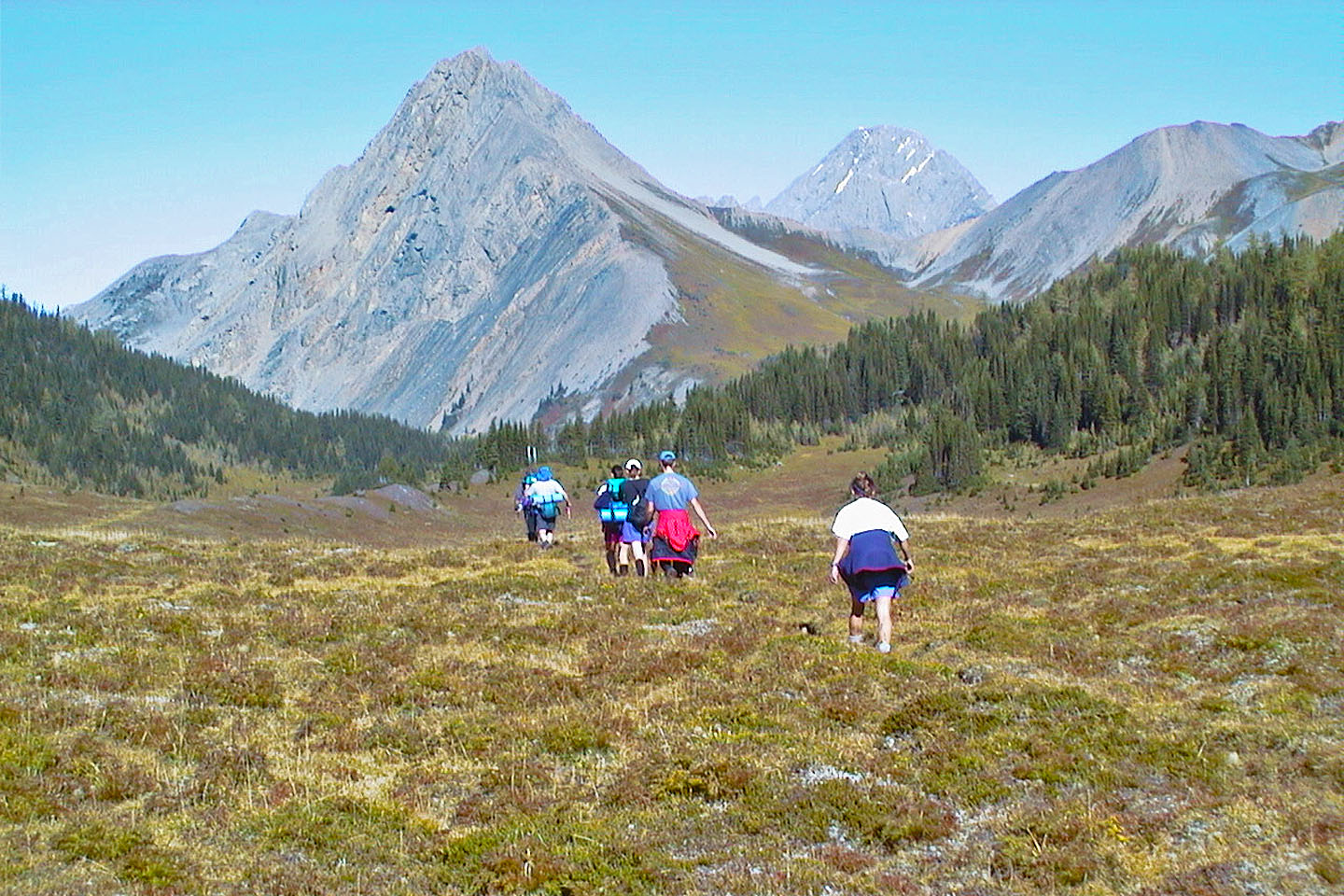 Setting off for Beatty Lake. Mount Beatty ahead.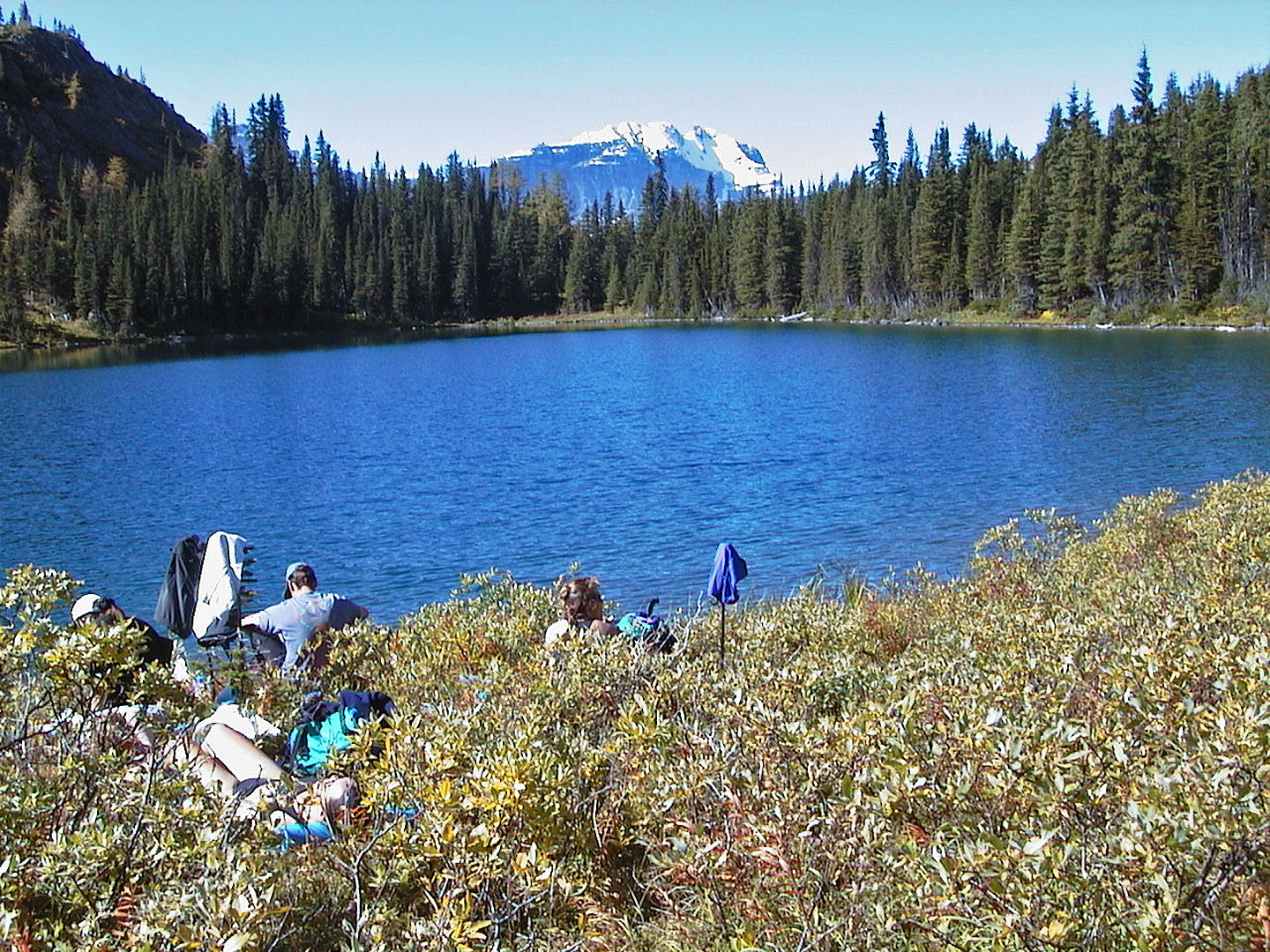 Lake Beatty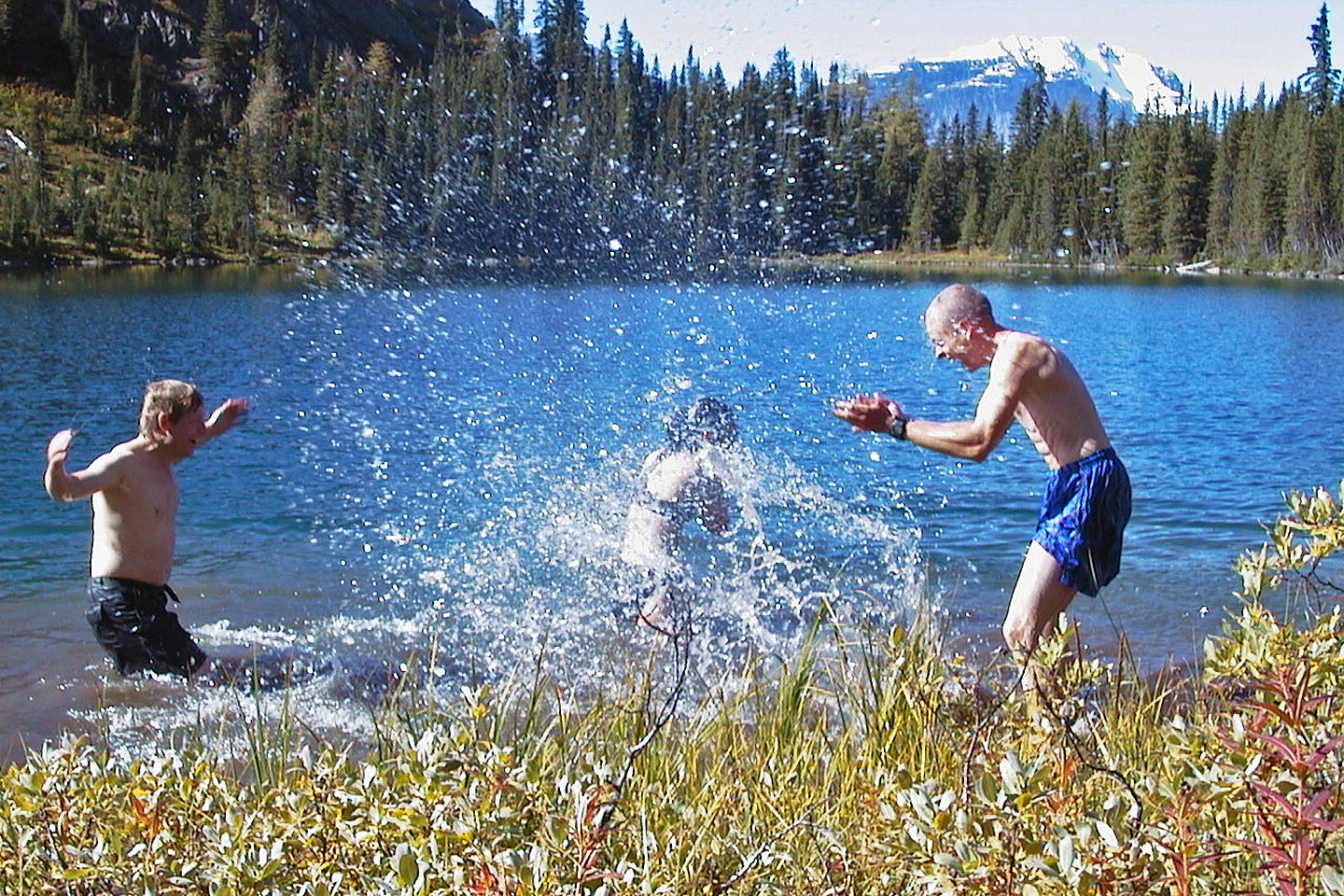 Phil and Pete splash Jackie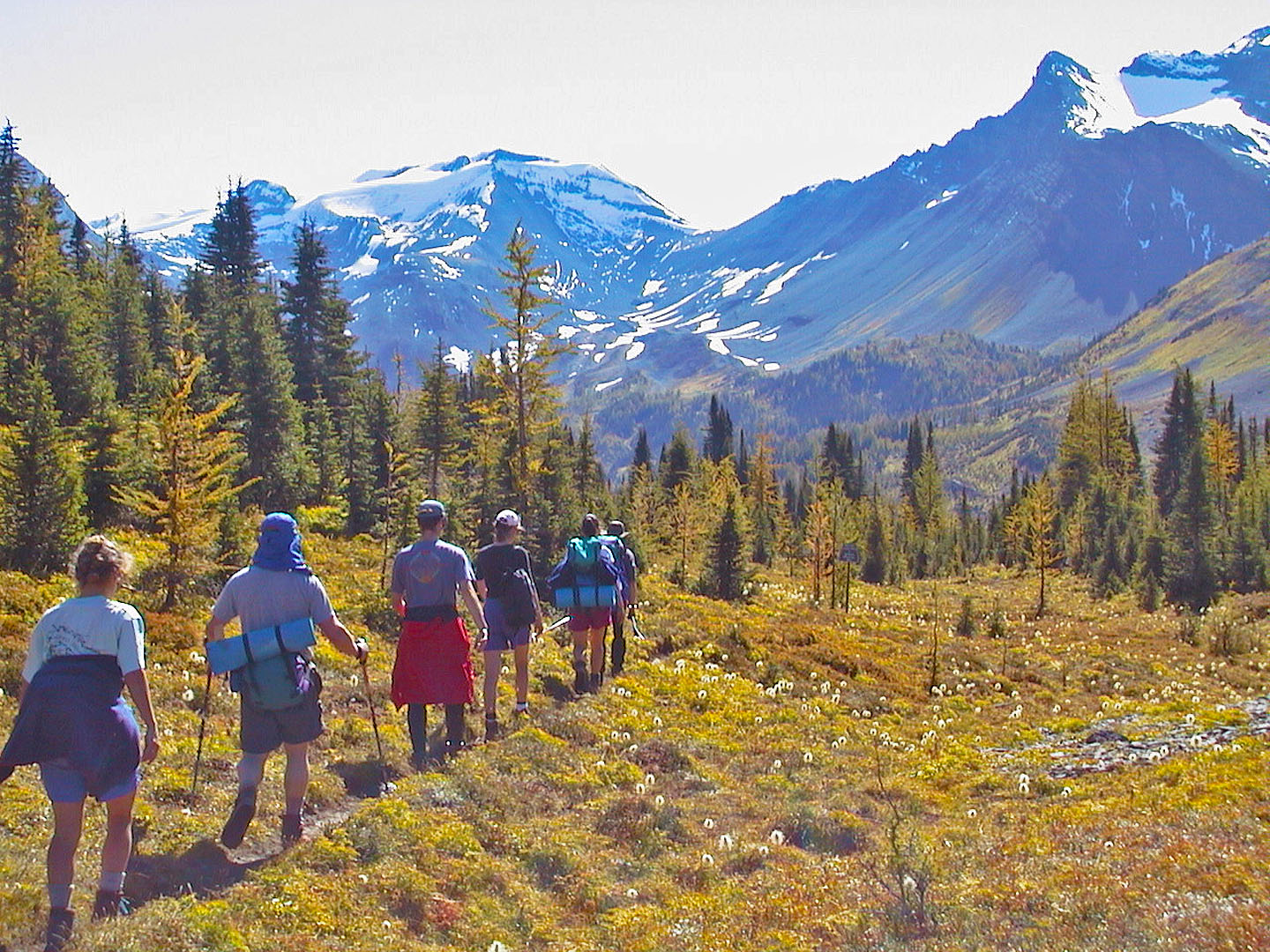 Heading back to Three Isle Lake campground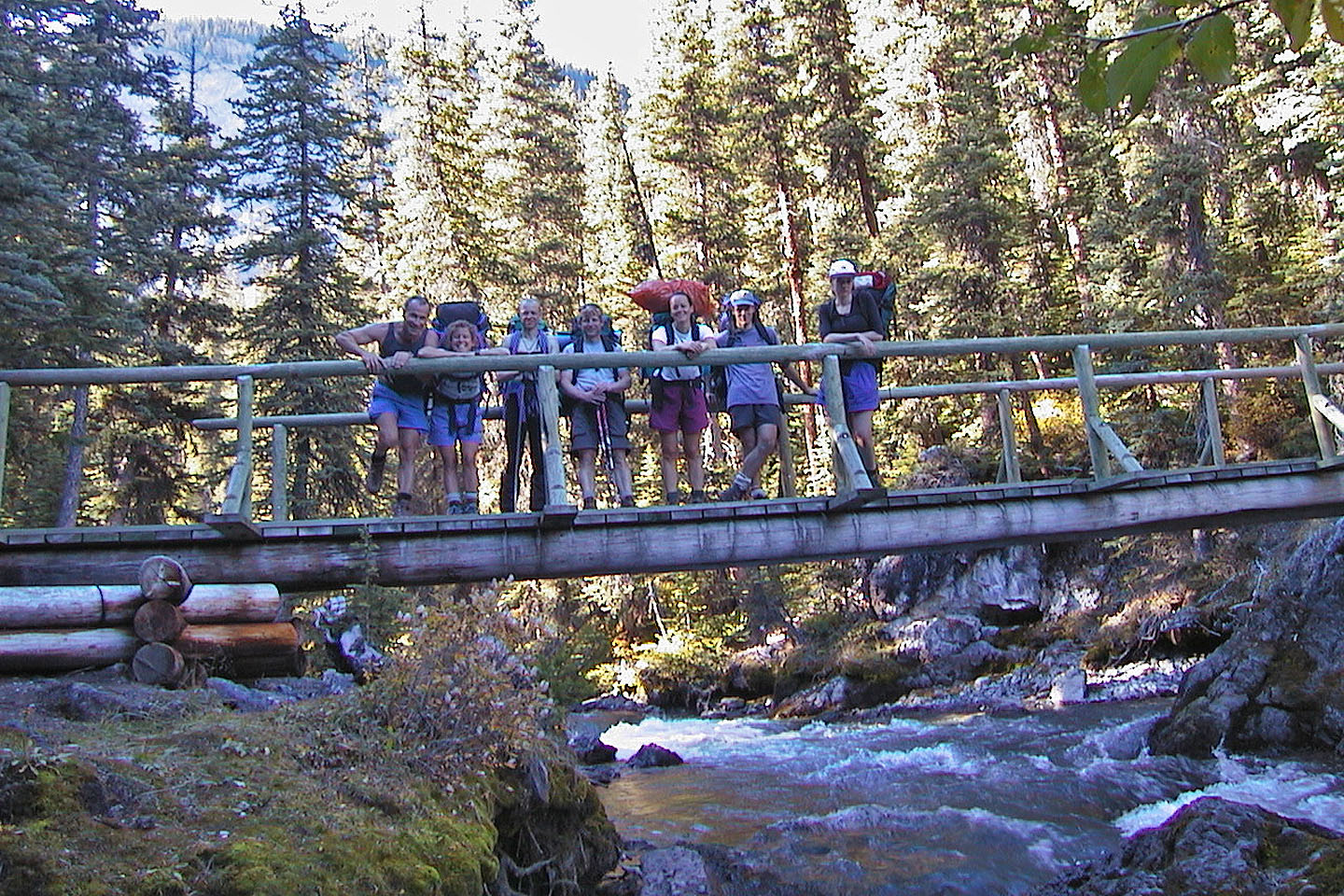 Back on the bridge