bobspirko.ca | Home | Canada Trips | US Trips | Hiking | Snowshoeing | MAP | About
South End of Lawson
aka Little Lawson, South Lawson Peak
Kananaskis, Alberta
September 18, 2010
Distance: 7.8 km
Cumulative Elevation Gain: 717 m

We were expecting poor weather when we planned to climb the South End of Lawson, but when Saturday rolled around the forecast had improved. After a succession of rainy days, this was a day of respite and we were blessed with morning blue skies.
Following directions in Gillean Daffern's Kananaskis Country Trail Guide – our first trip in her fourth edition – we parked at the gate and walked up the TransAlta road. At the end of the road, after crossing a dry bed hidden in trees, we found the trail. The trail wasn't well defined throughout and we often lost it, but we always managed to quickly regain it.
At first, there was little to see, but in clearings higher up, we were treated to expansive views south towards the Kananaskis Lakes. The rocky false summit provided the best views, but we were more interested in the ridge traverse here since it requires a short scramble. We were curious as to how that would go, especially because we had encountered snow patches. But the crossing was snow-free and easy. From the false summit, we reached the true summit in five minutes. Here, competing with the mountain scenery, we saw larches taking on fall colours. We spent half an hour on top before turning around.
While checking our GPS receivers on the way back, we noticed that the road was longer than what was indicated in the guidebook. Later we learned the trailhead is actually a few hundred metres south of what's shown on the map, making the road 1.2 km long instead of .7 km. (Gillean is aware of the error.)
For a short hike, this was a surprisingly enjoyable outing. As Gillean suggests, the South End of Lawson is destined to become popular.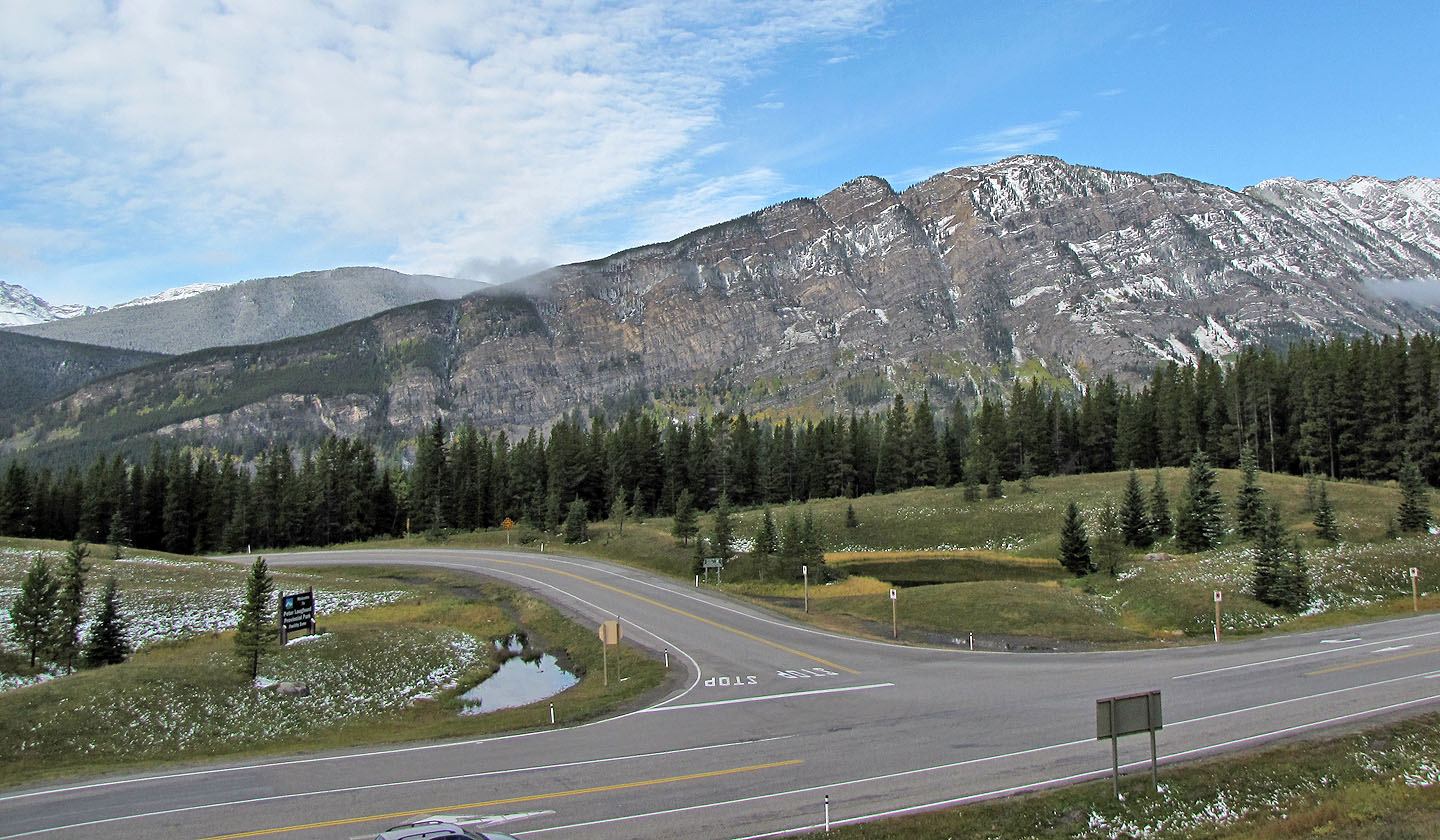 The South End of Lawson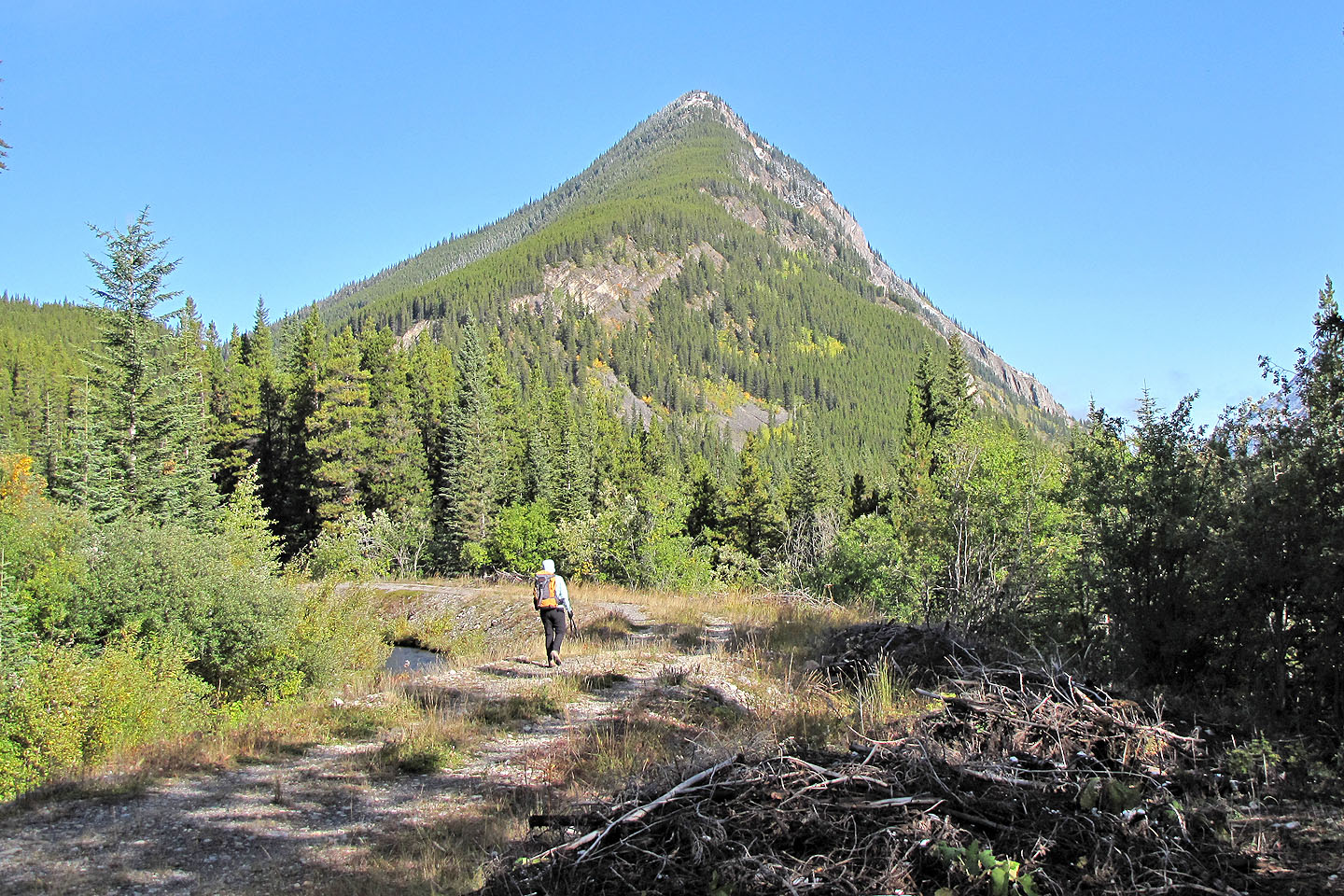 View of the South End of Lawson from the road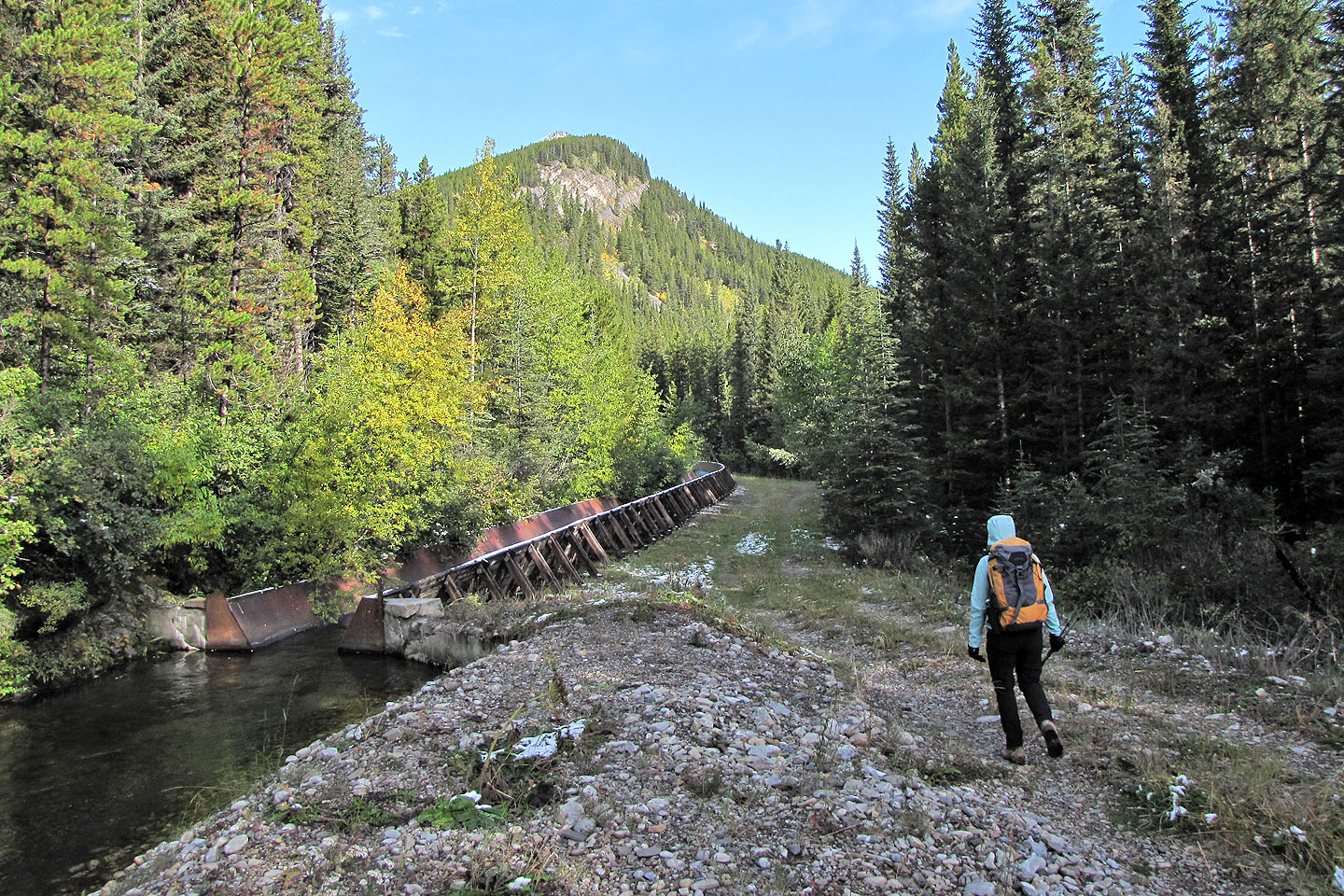 The flume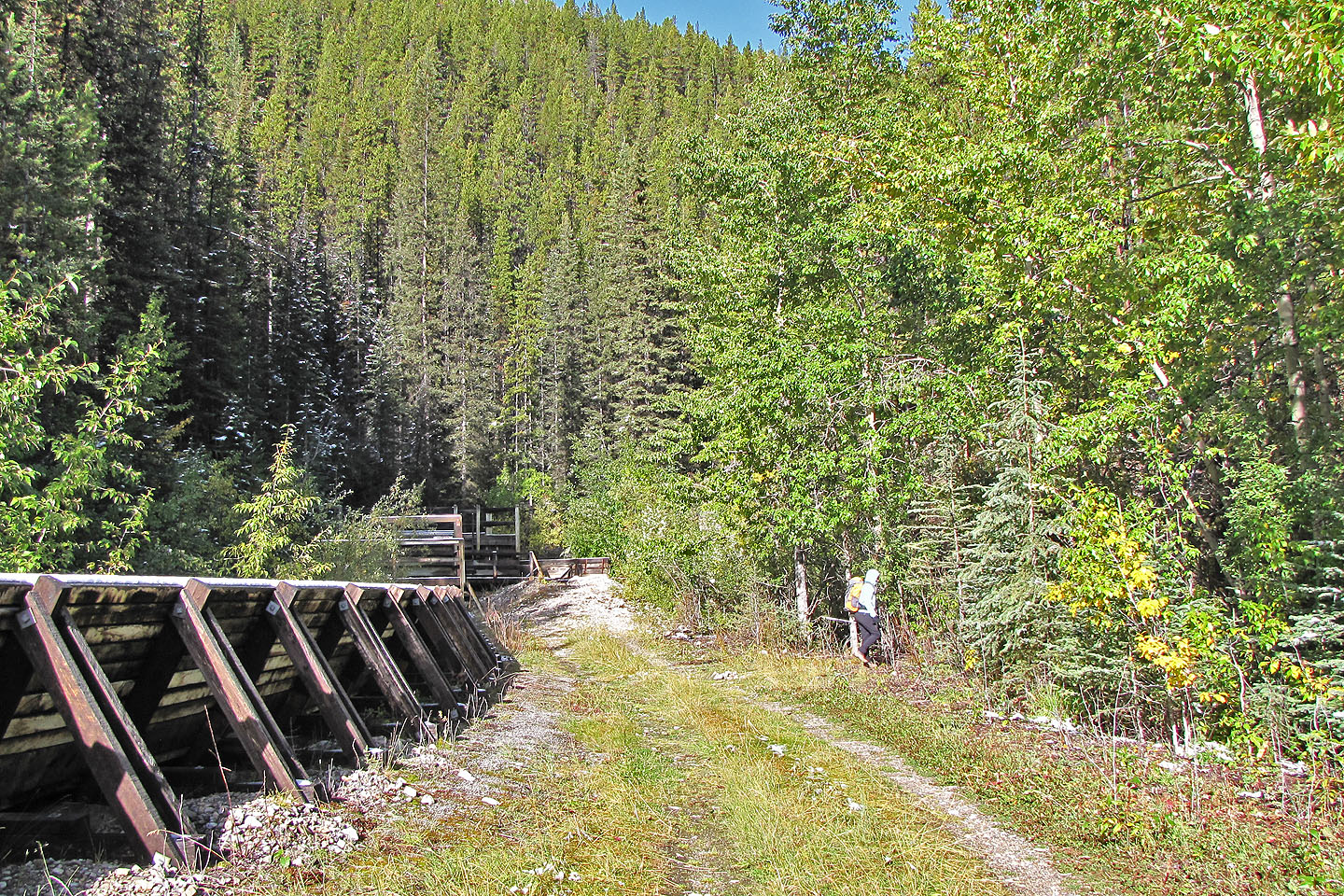 Looking for a place to exit the road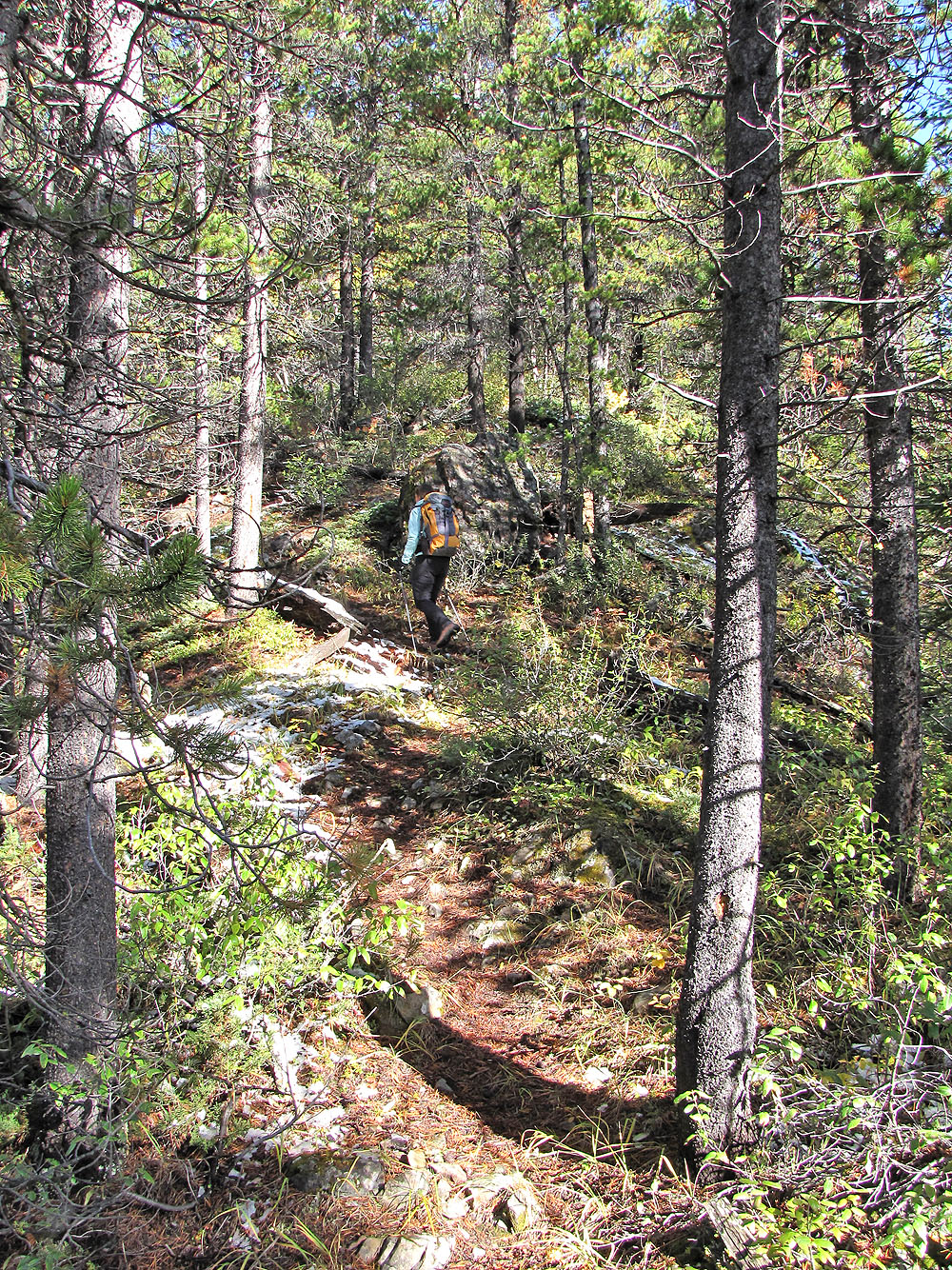 On the trail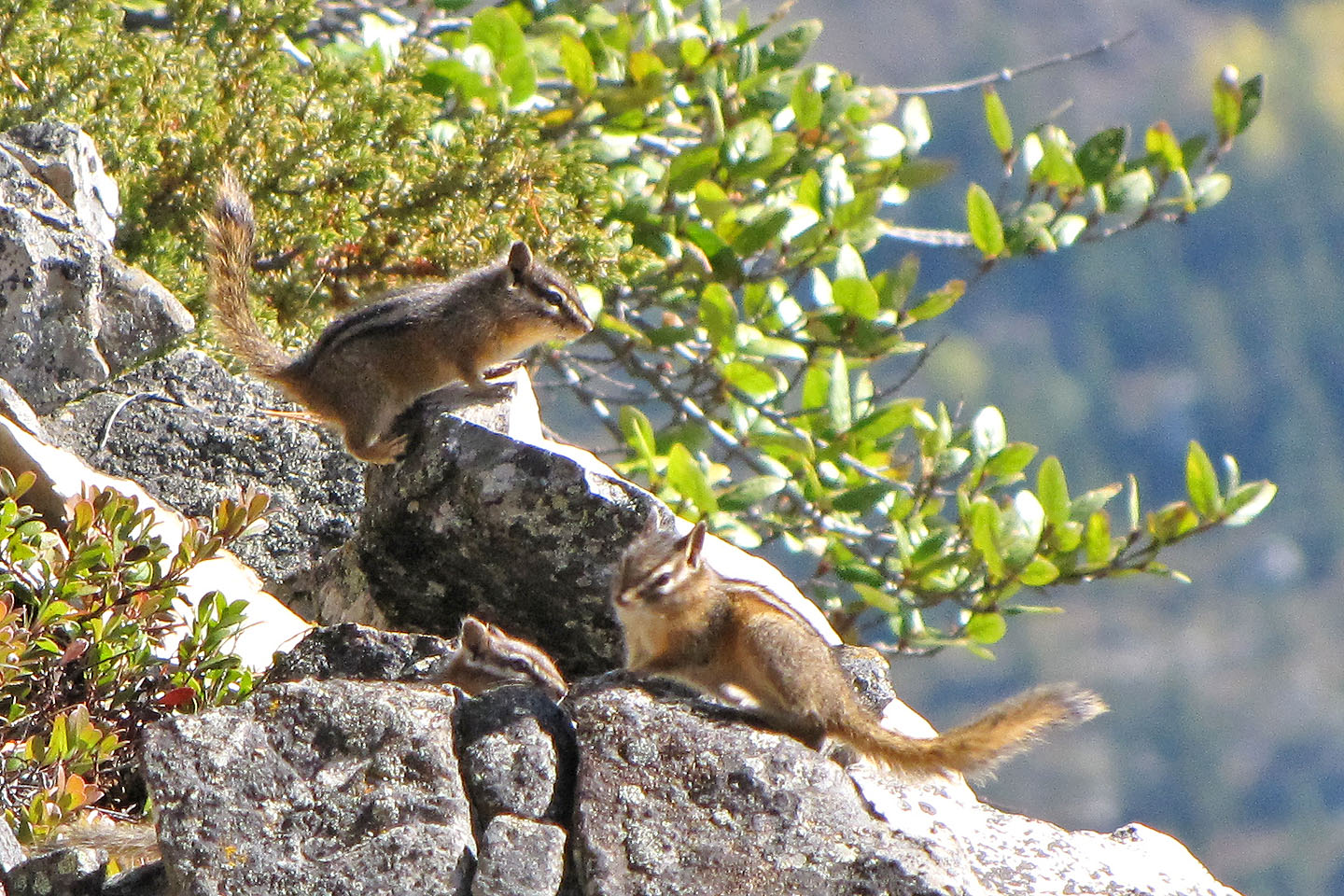 Three of a brood of four chipmunks we saw scampering on the rocks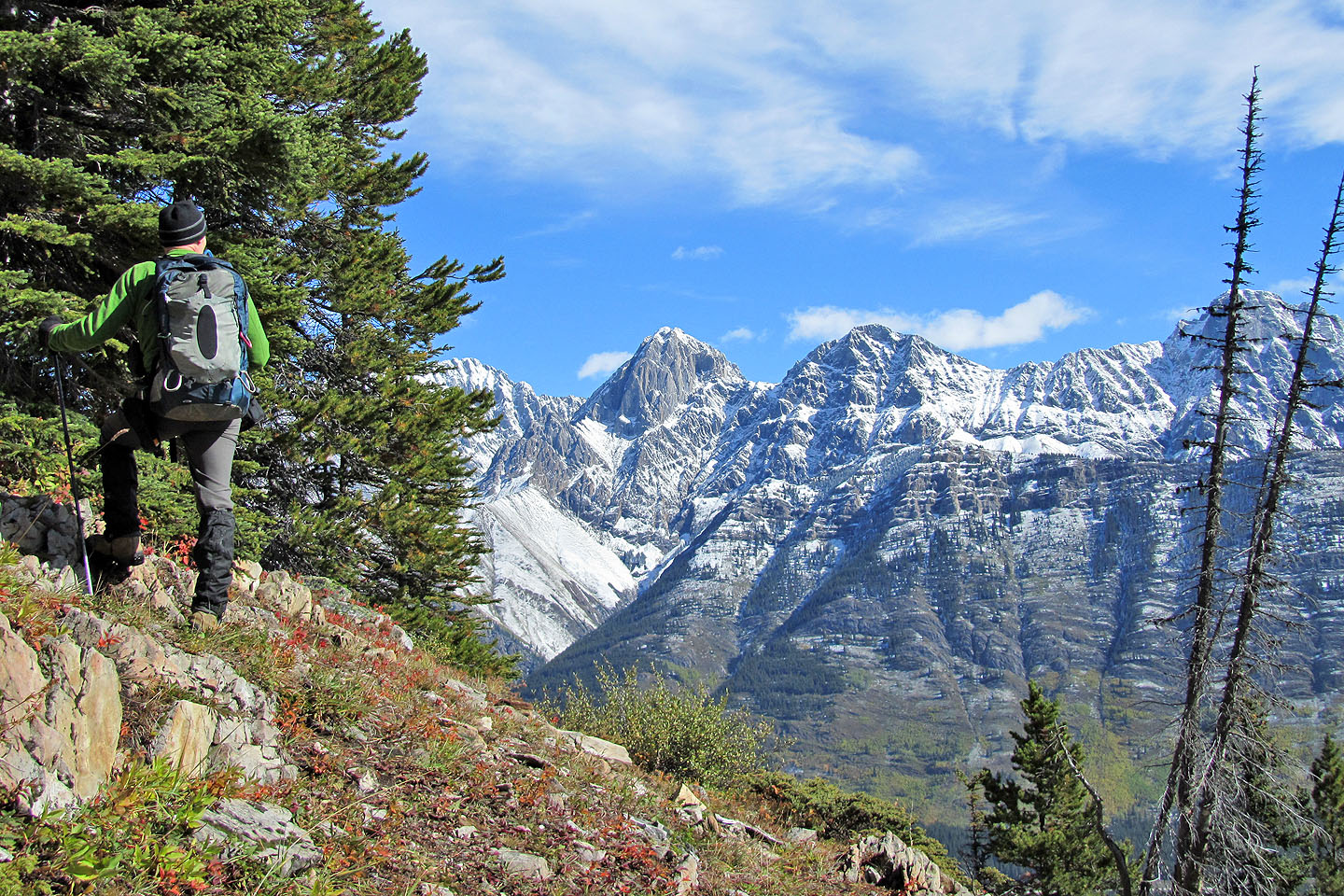 Mount Packenham and Mount Hood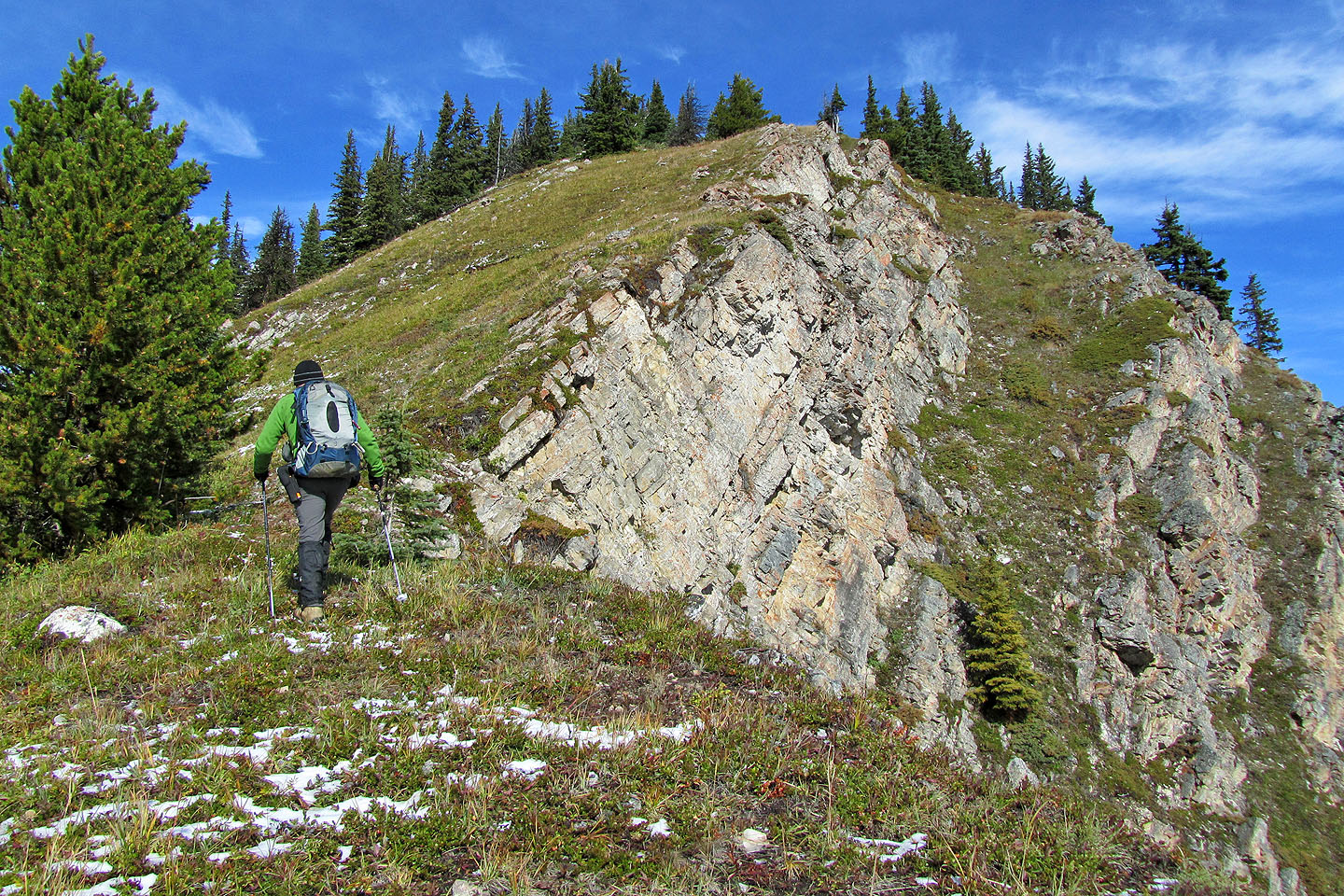 Coming to a grassy slope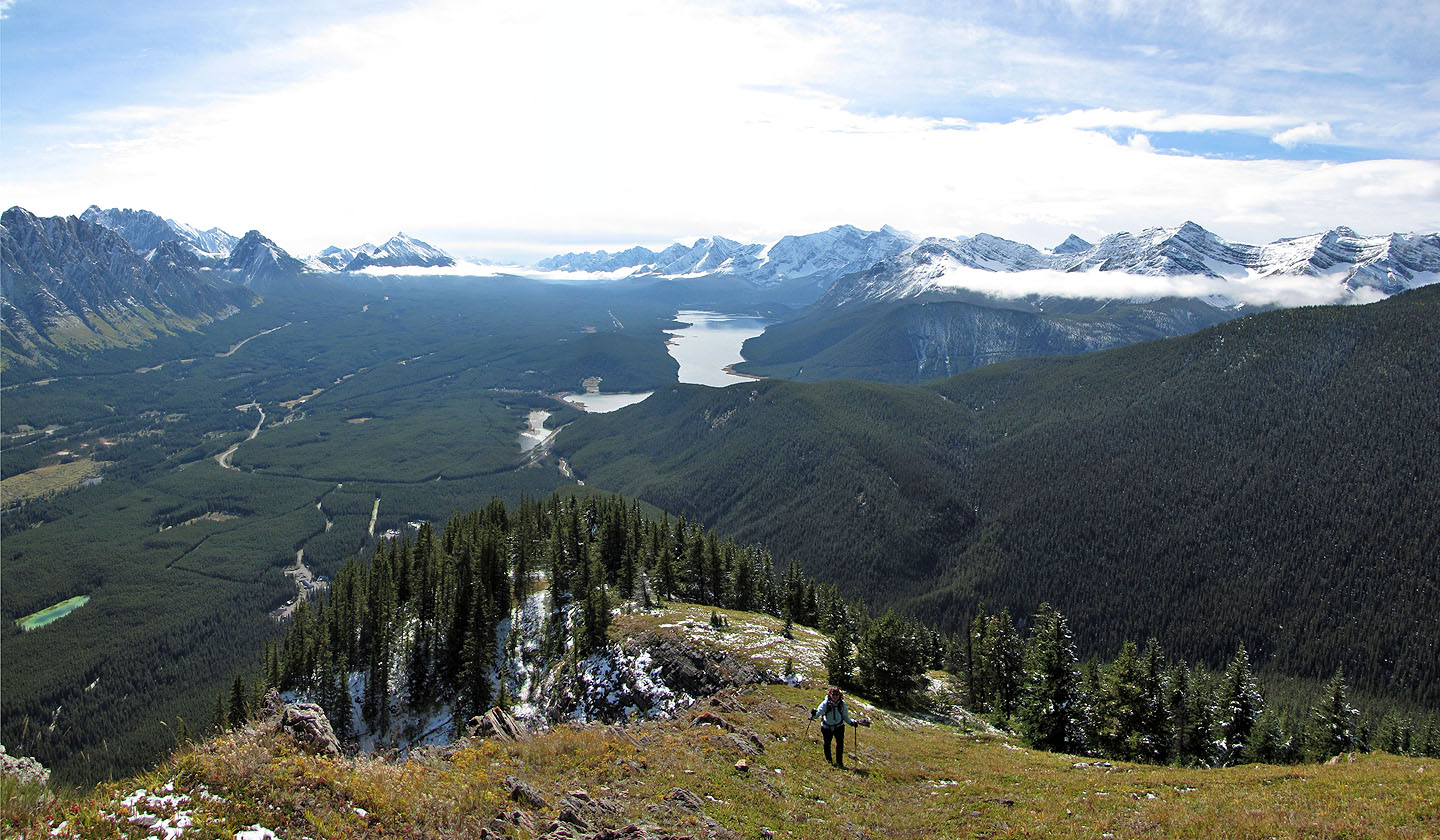 Dramatic views south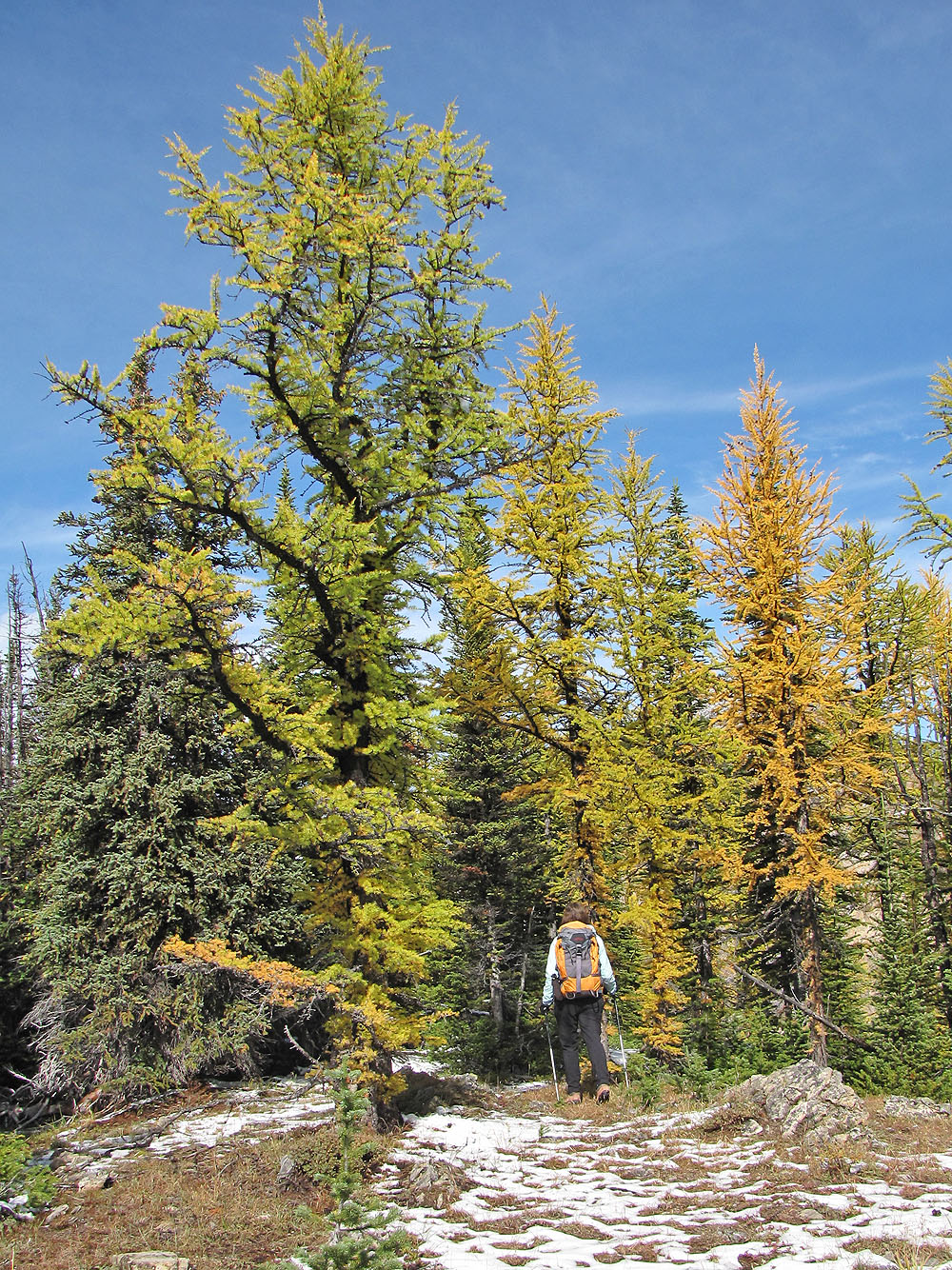 Larches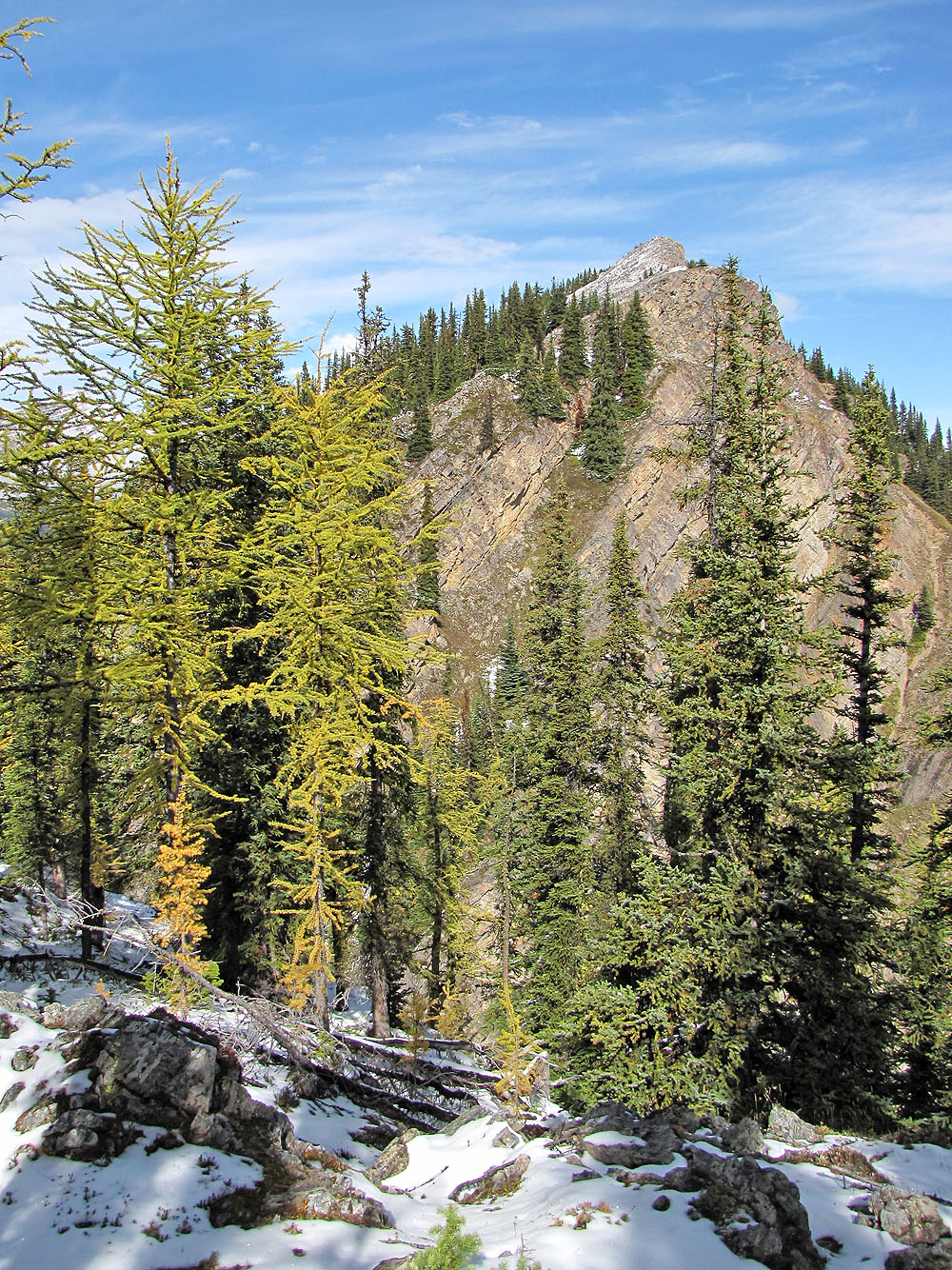 The ridge appears to end here but there's a col on the left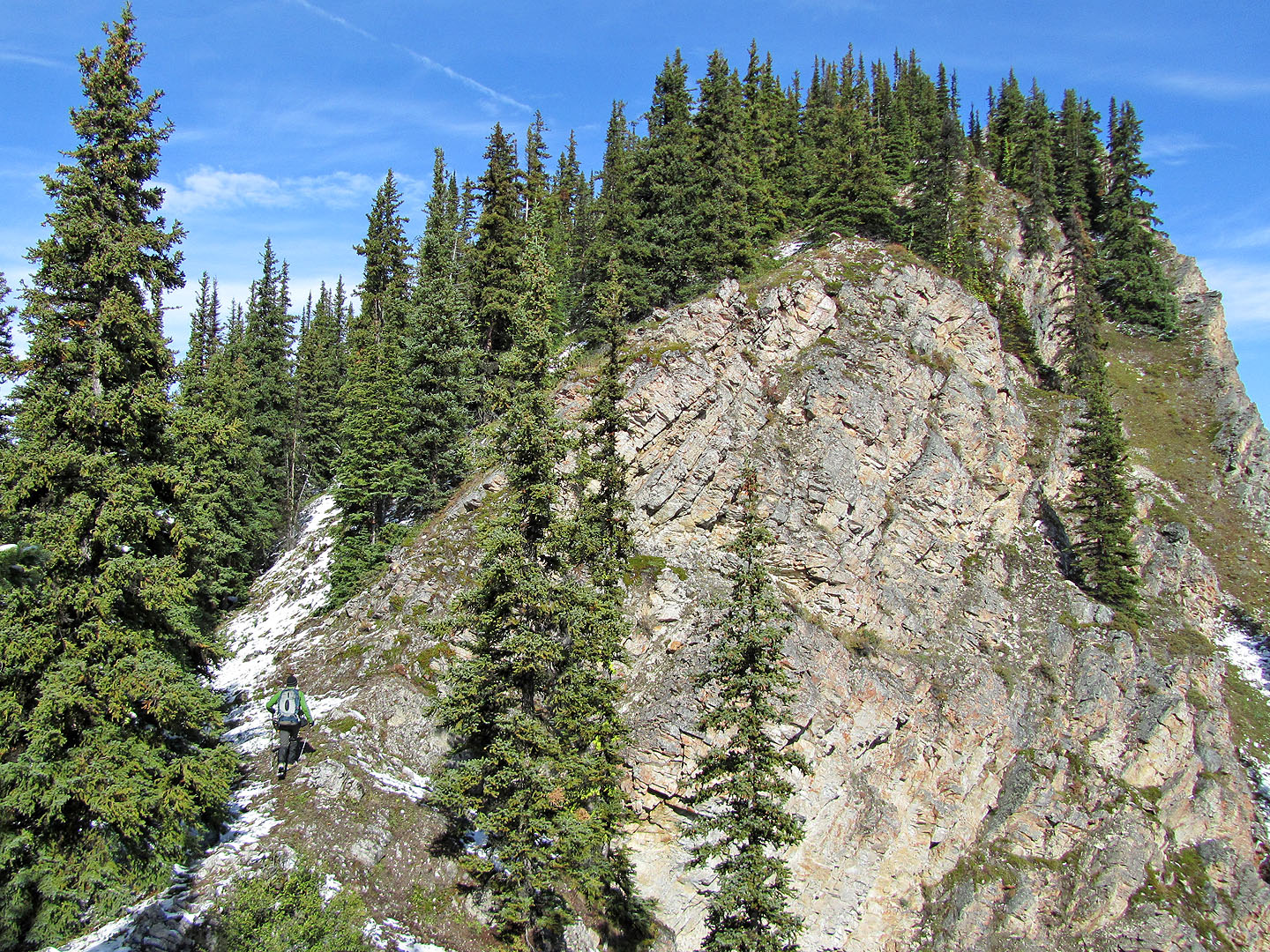 Crossing the col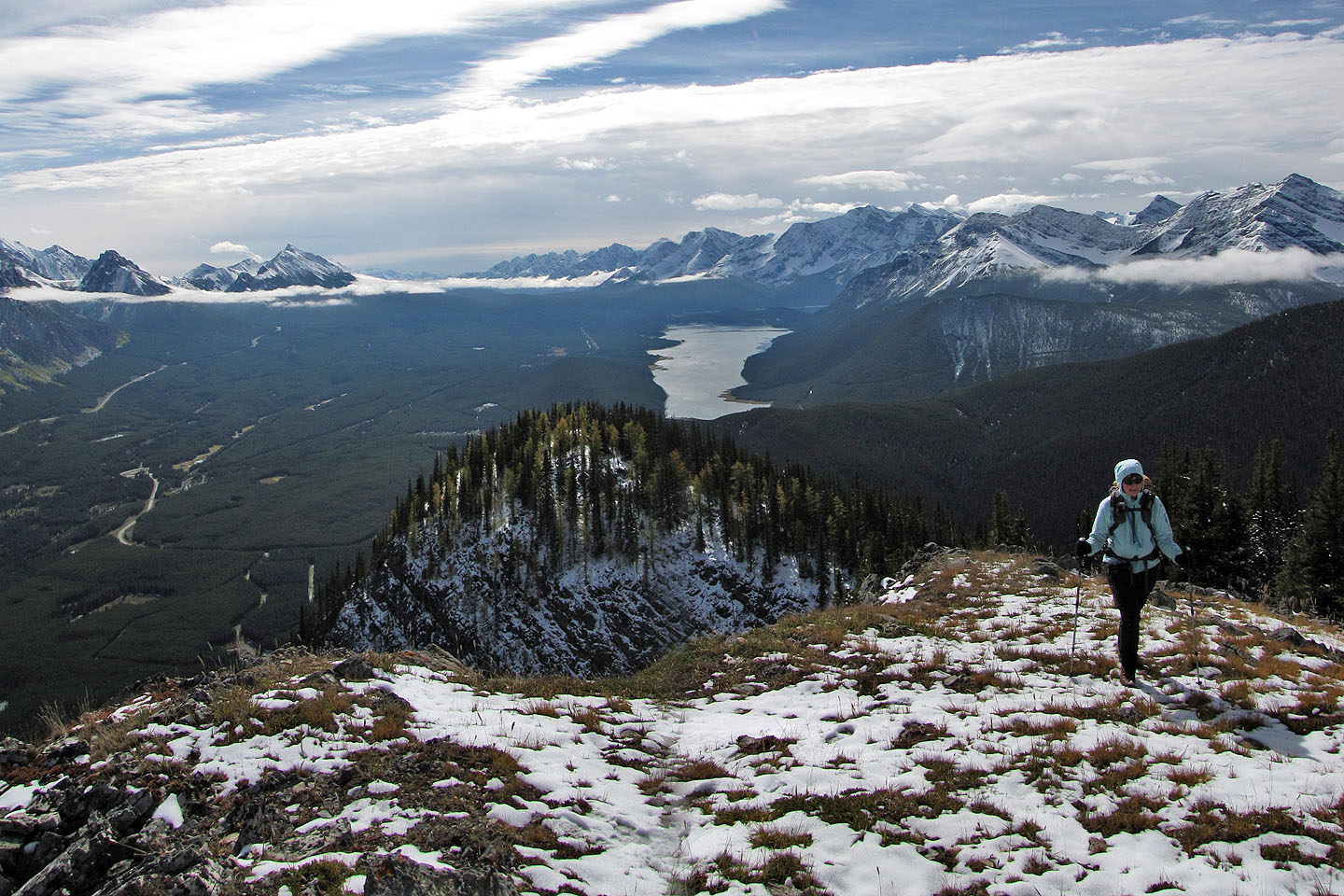 Looking back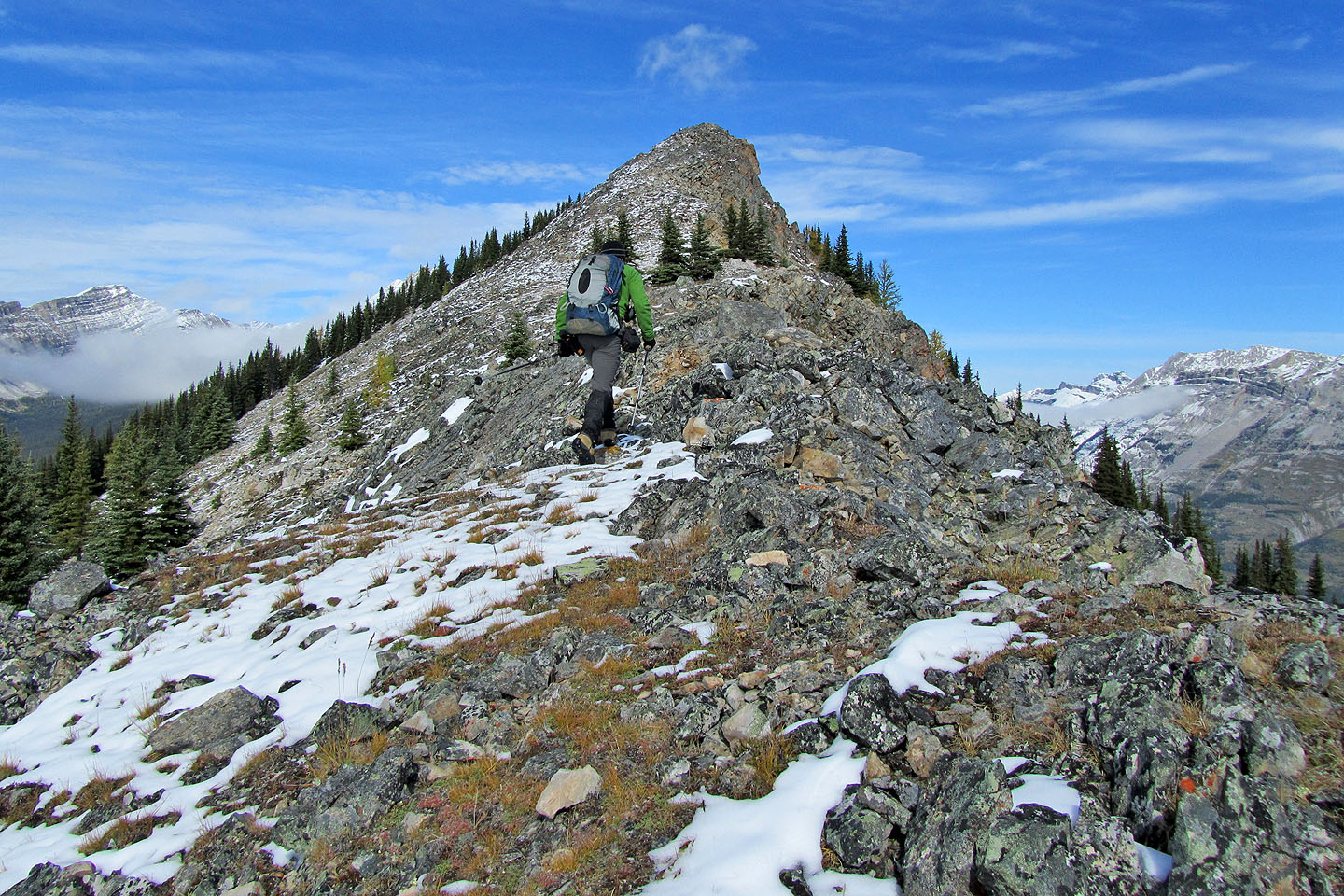 Coming up to the false summit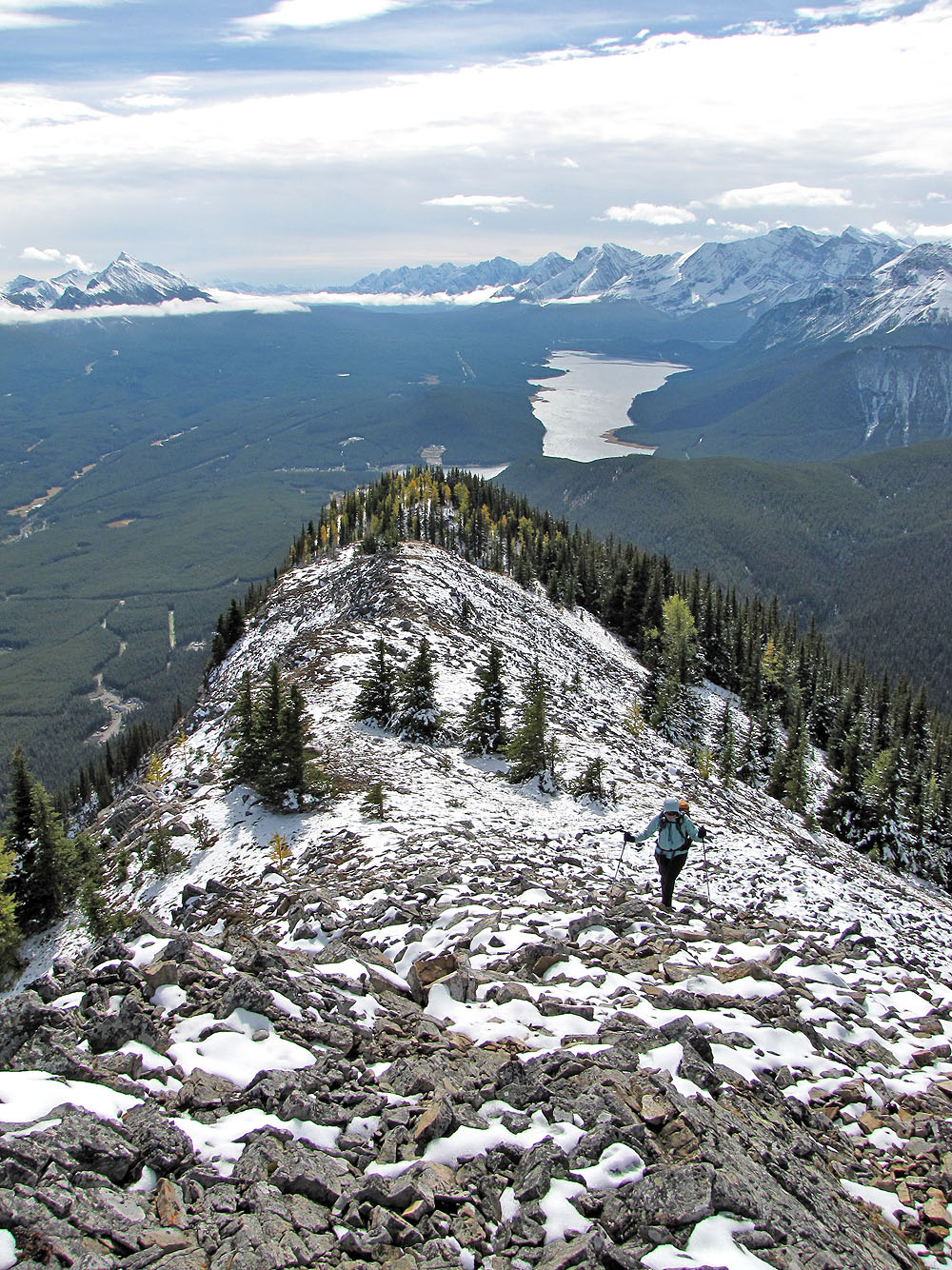 Looking back from below the false summit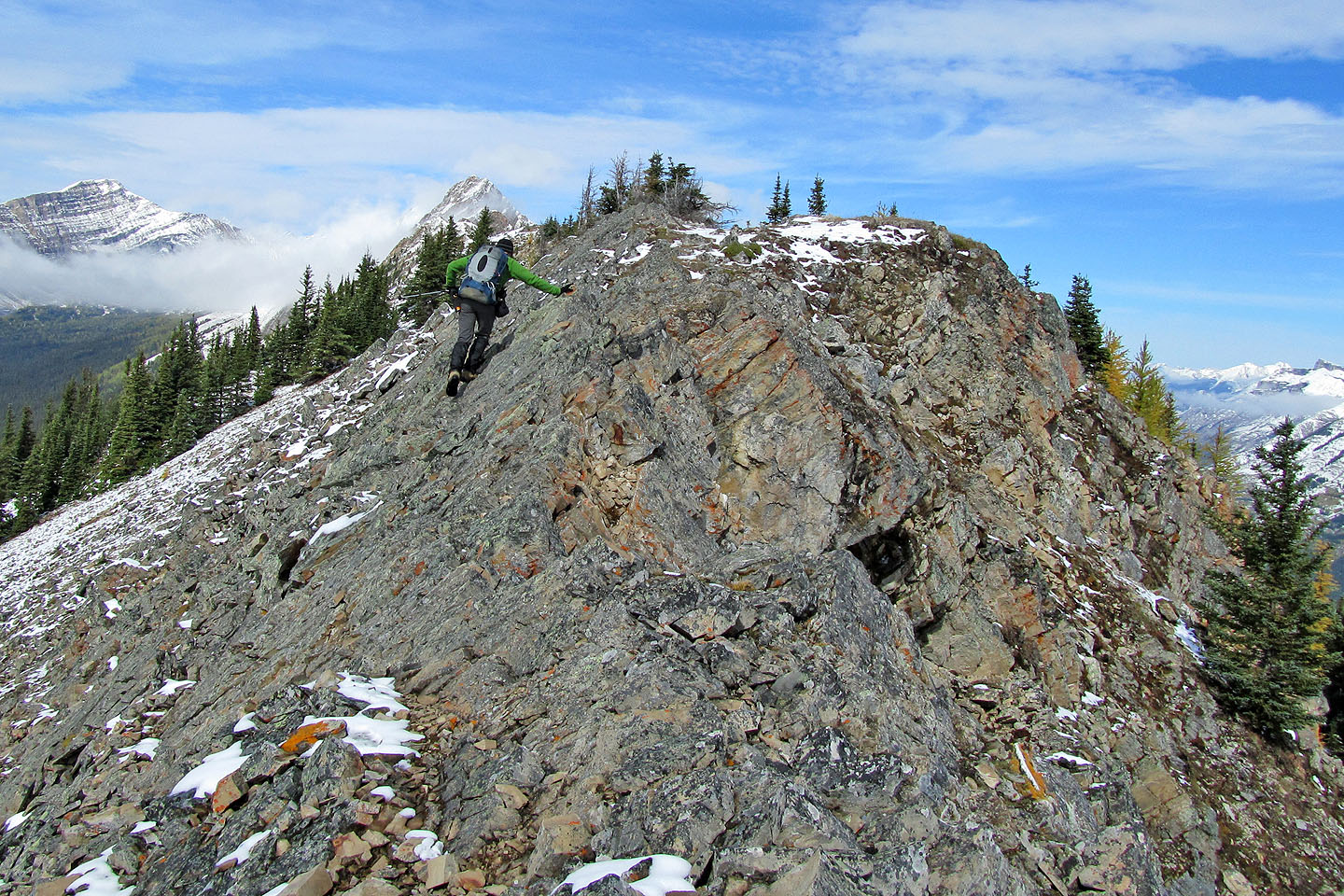 Traversing below the crest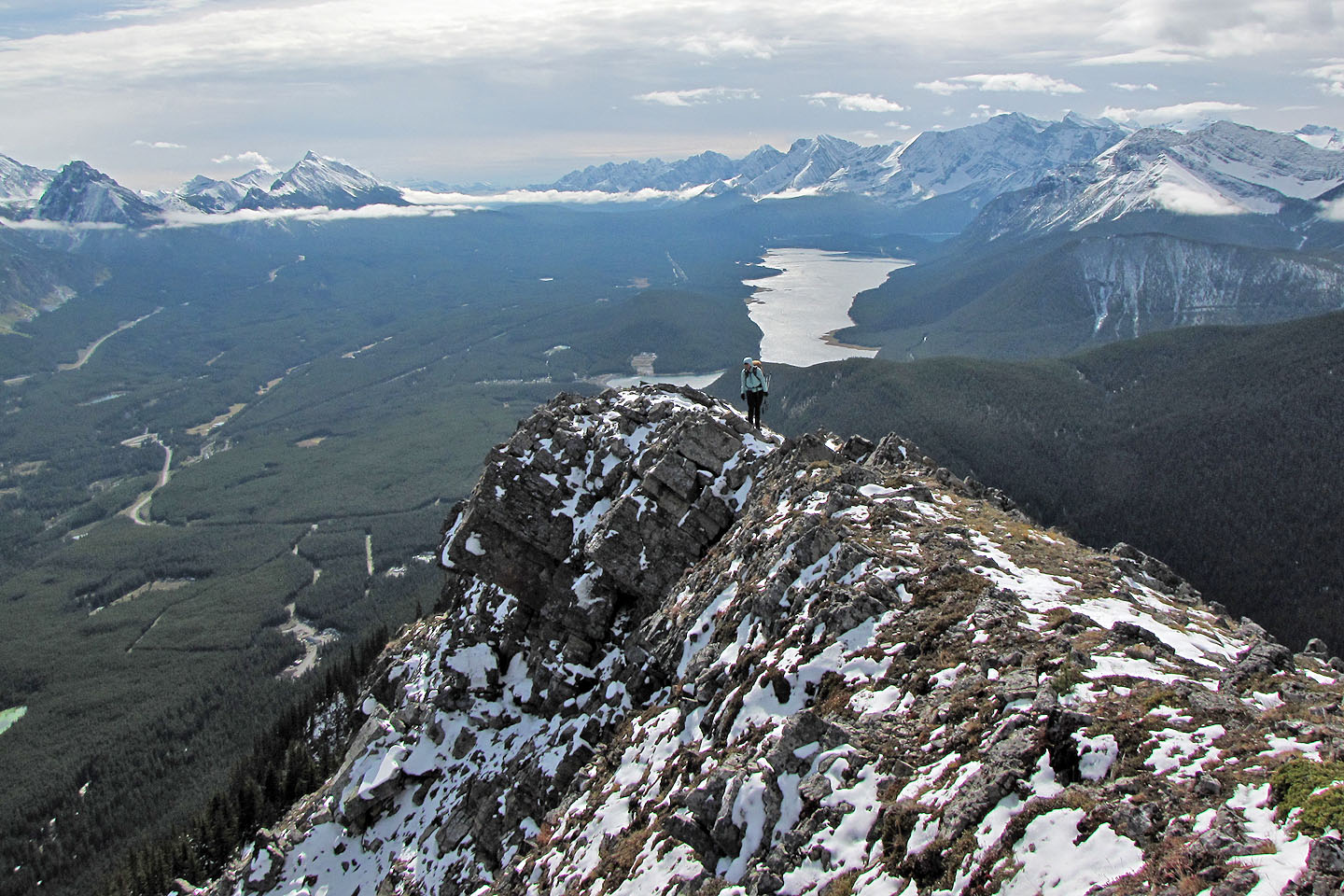 Dinah is poised to cross a narrow section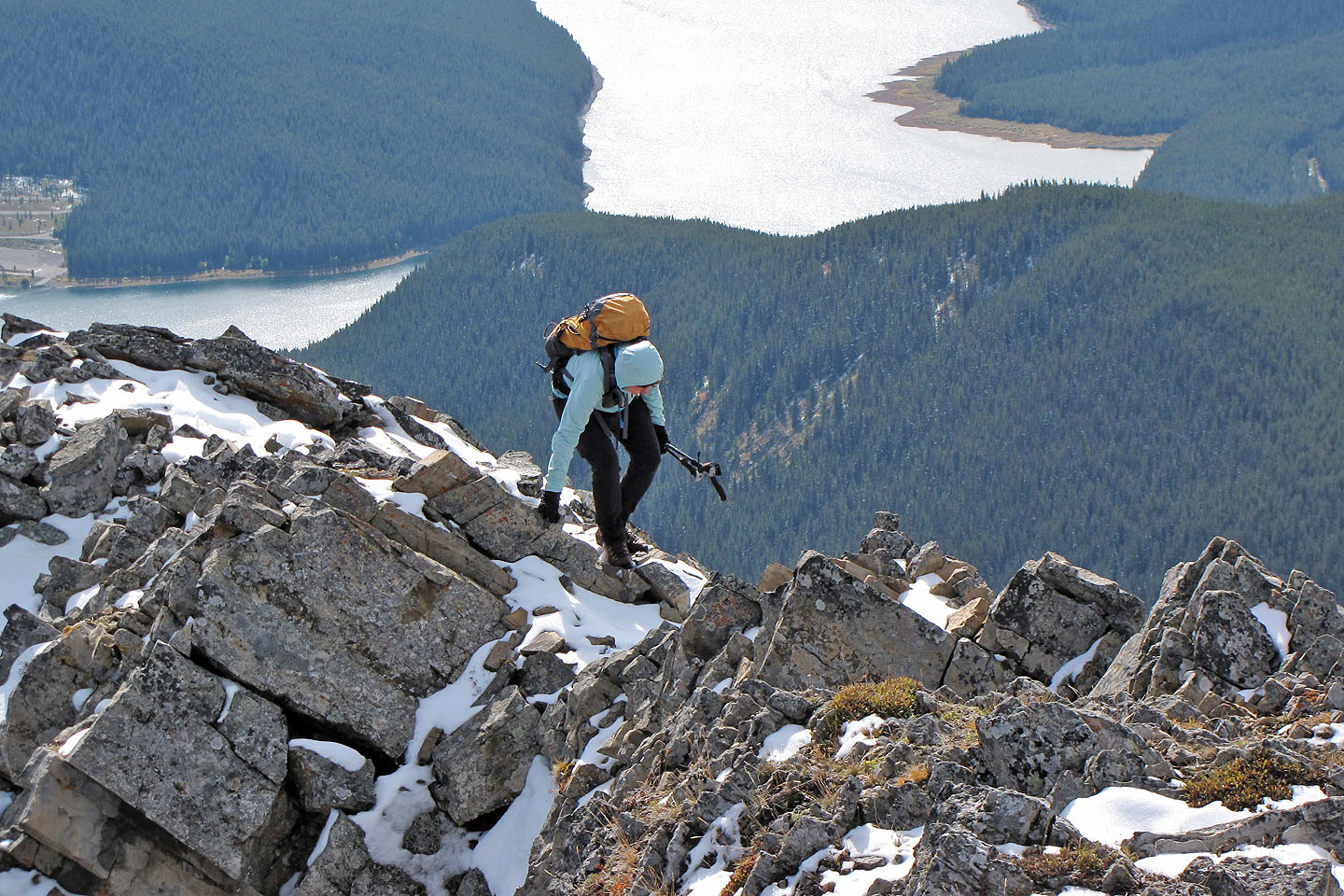 She starts across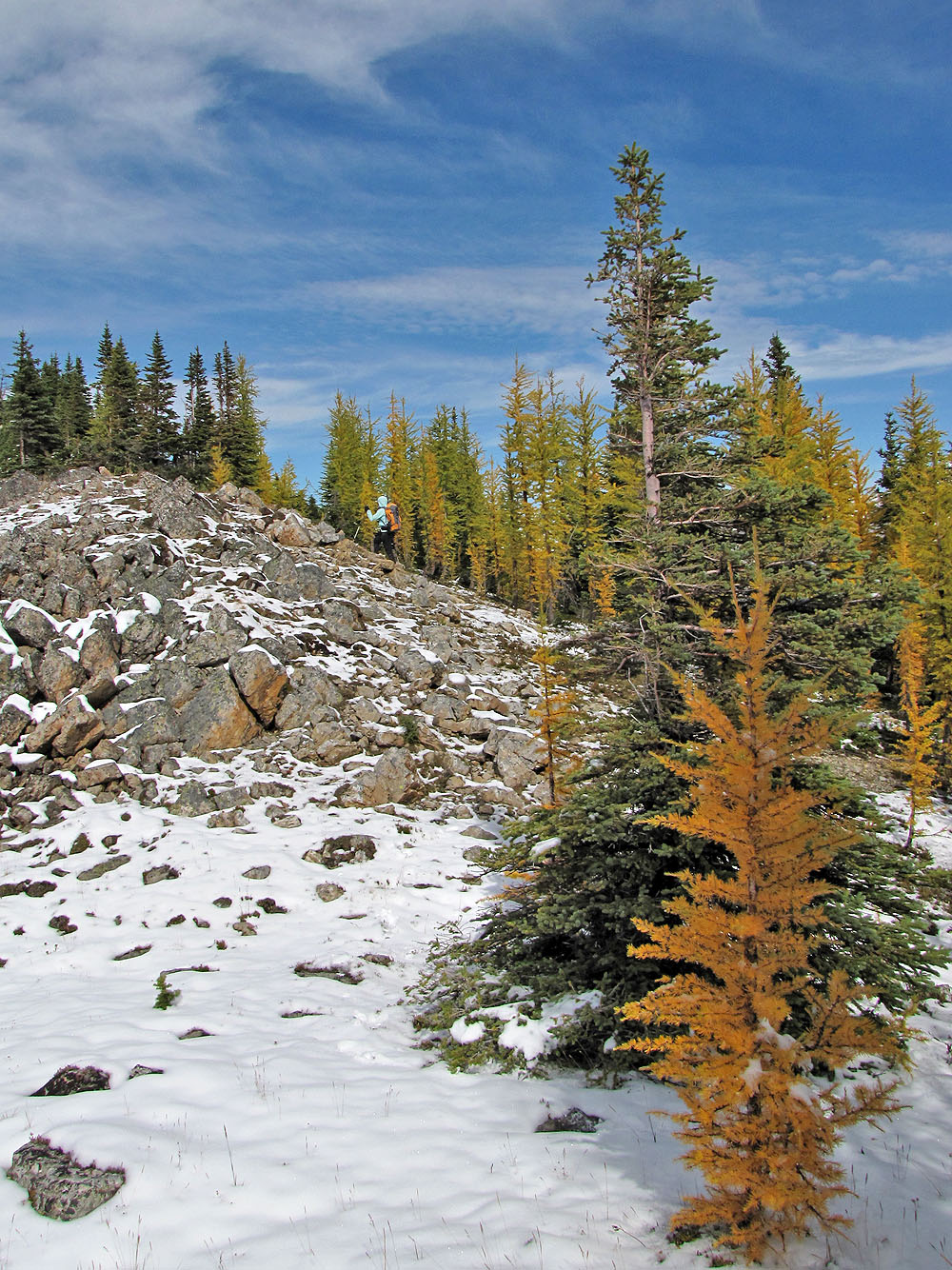 Heading to the true summit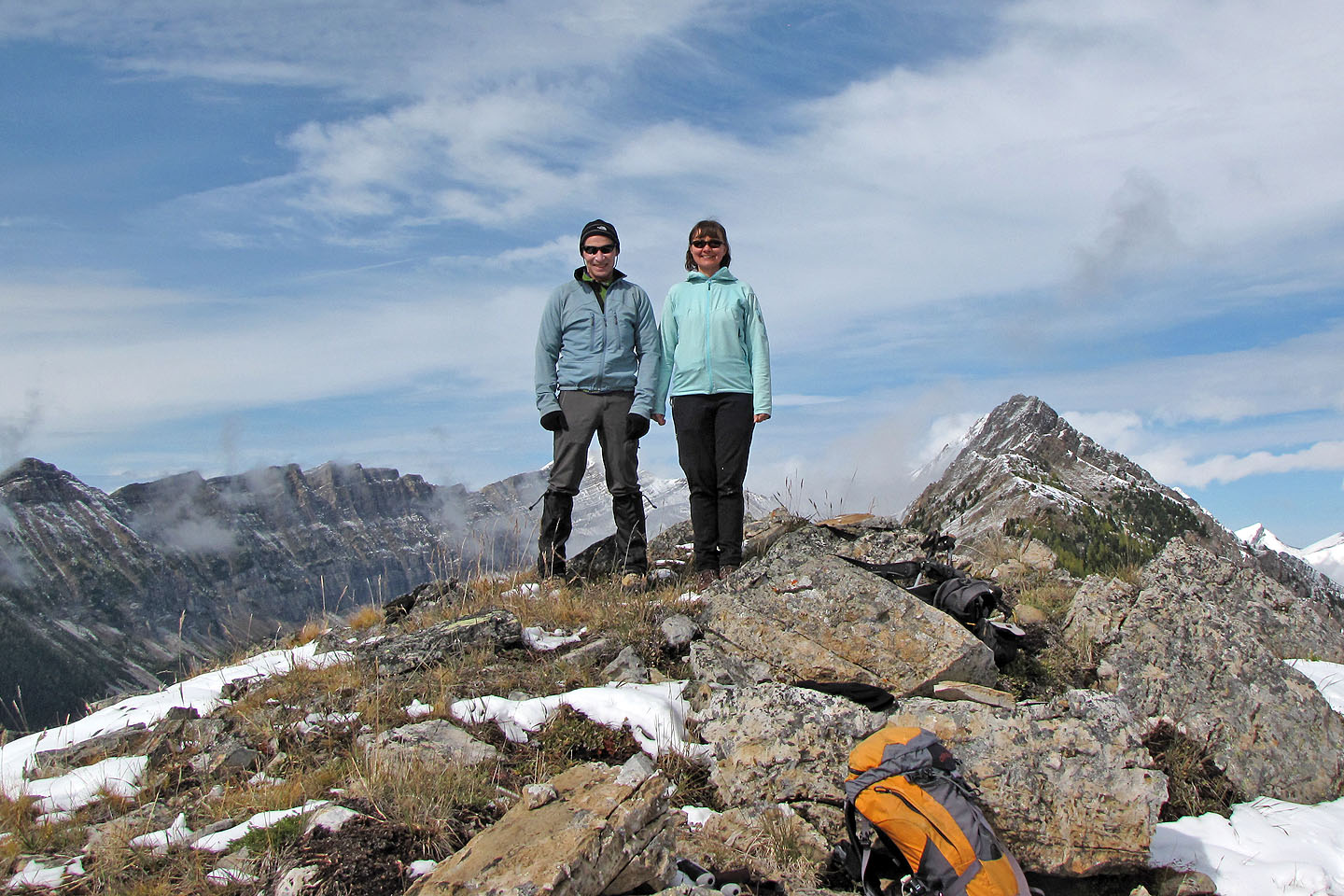 On the summit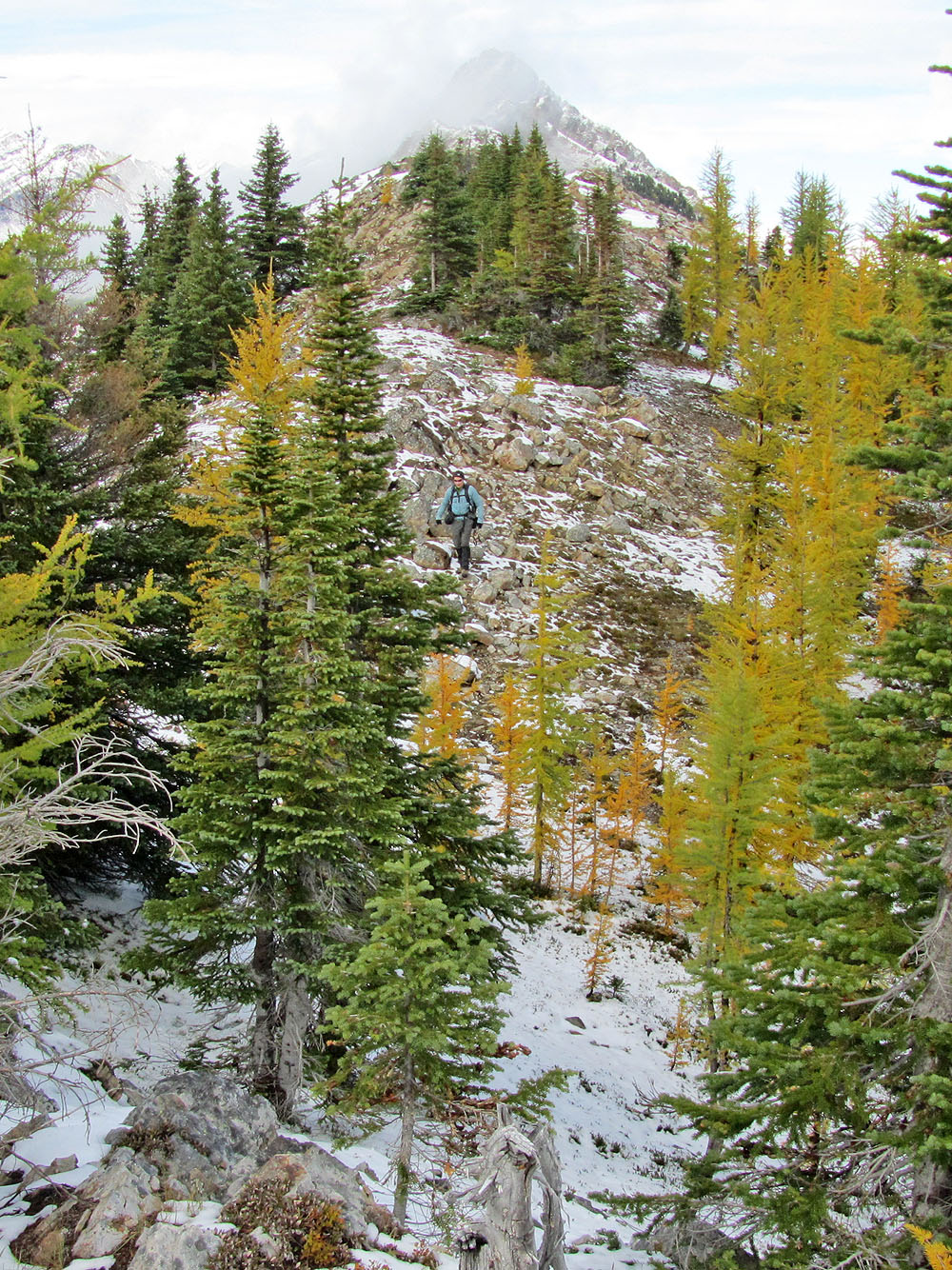 Coming down the summit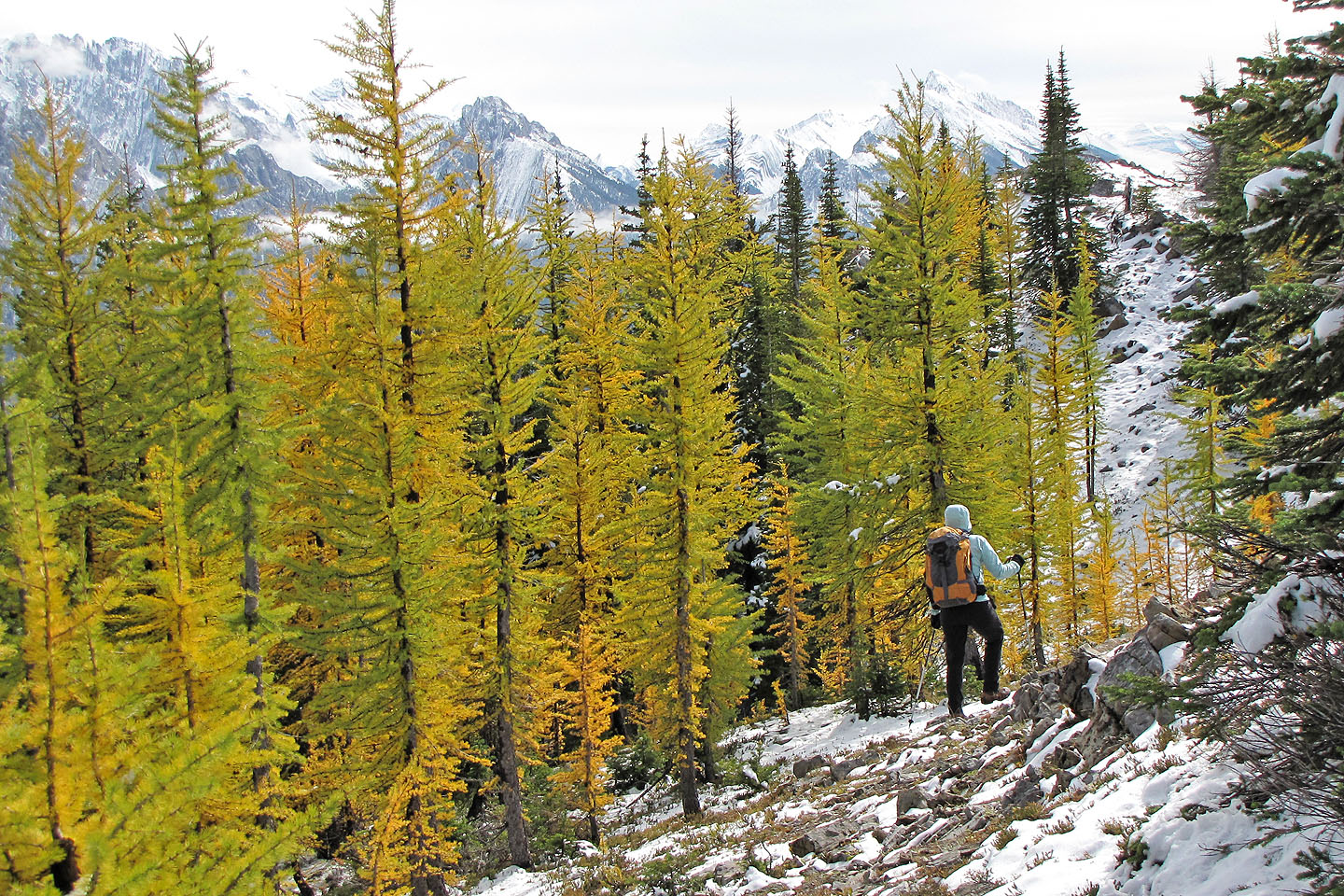 Heading back to the false summit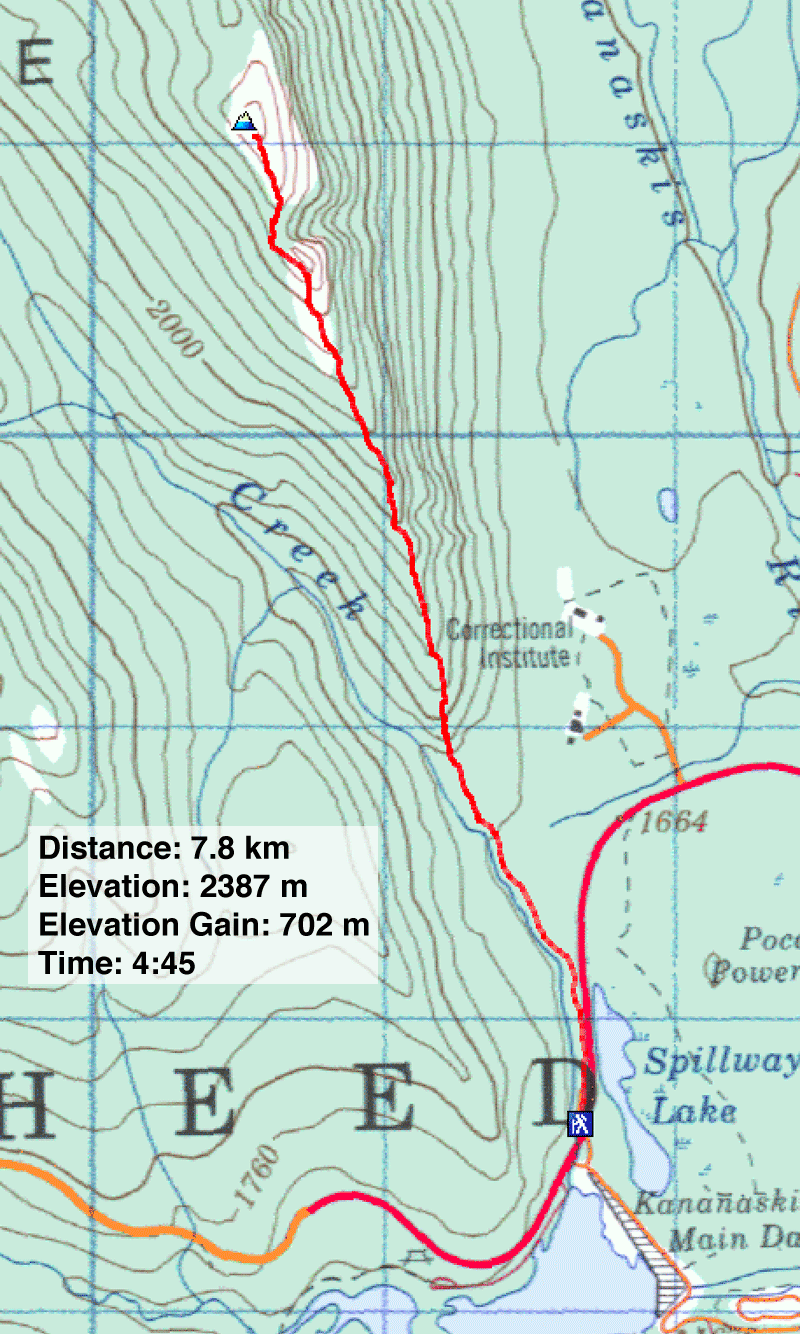 82 J/11 Kananaskis Lakes