bobspirko.ca | Home | Canada Trips | US Trips | Hiking | Snowshoeing | MAP | About

Mesa Butte
aka Square Butte
Kananaskis, Alberta
January 2, 2011
I wouldn't have considered Mesa Butte otherwise, but since I was recovering from a knee injury, a short, easy trip was the prudent choice. Using the "B" trailhead, we parked 300 m from the trailhead at a point where the road widened. The trail unfolded as expected, and we easily climbed the southwest ridge. We weren't always able to find or stay on the snow-covered trail, but navigation was nonetheless simple: go up.
Dinah and I arrived on the summit in less than an hour. Not wanting to turn around just yet, we continued past the summit and dropped down to the valley on the east side. We headed back along the valley bottom, looping back to our tracks coming in, and returned to our car. And my knee, although not yet healed, held up well, or maybe I should say, held me up well.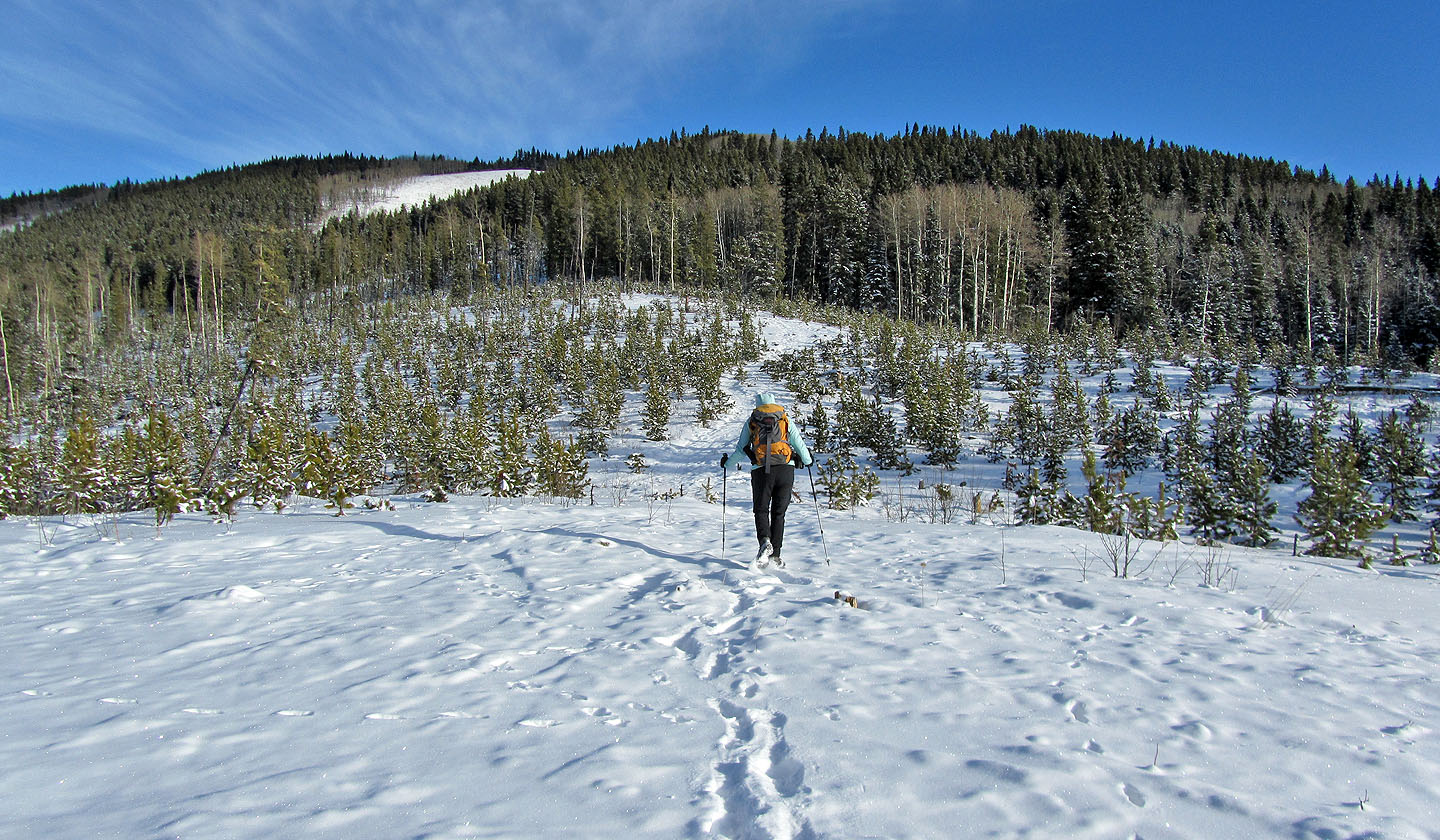 A few minutes into our hike, we reached a logged area. The summit is hidden.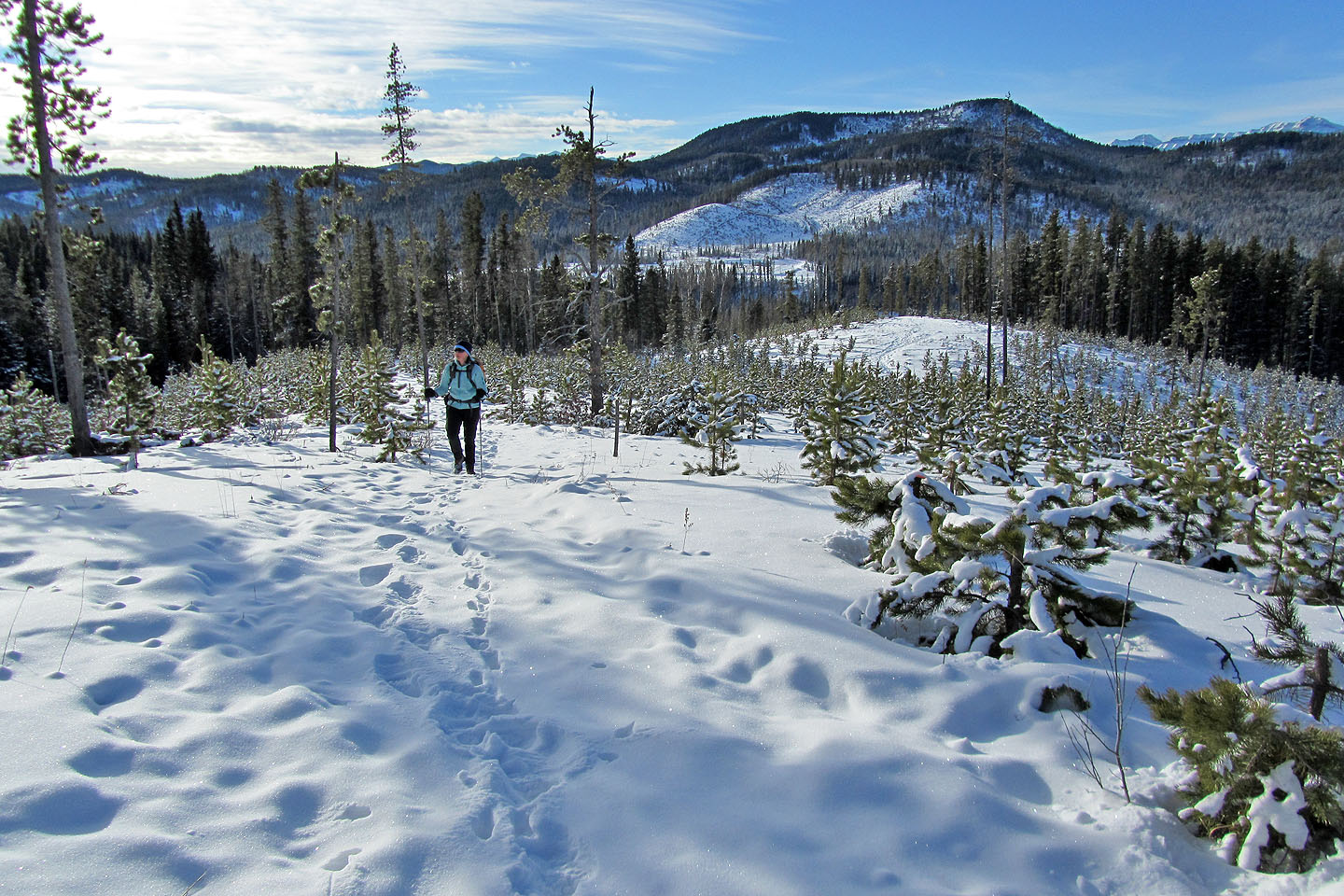 Looking back just before we entered the trees. Death's Head lies southwest.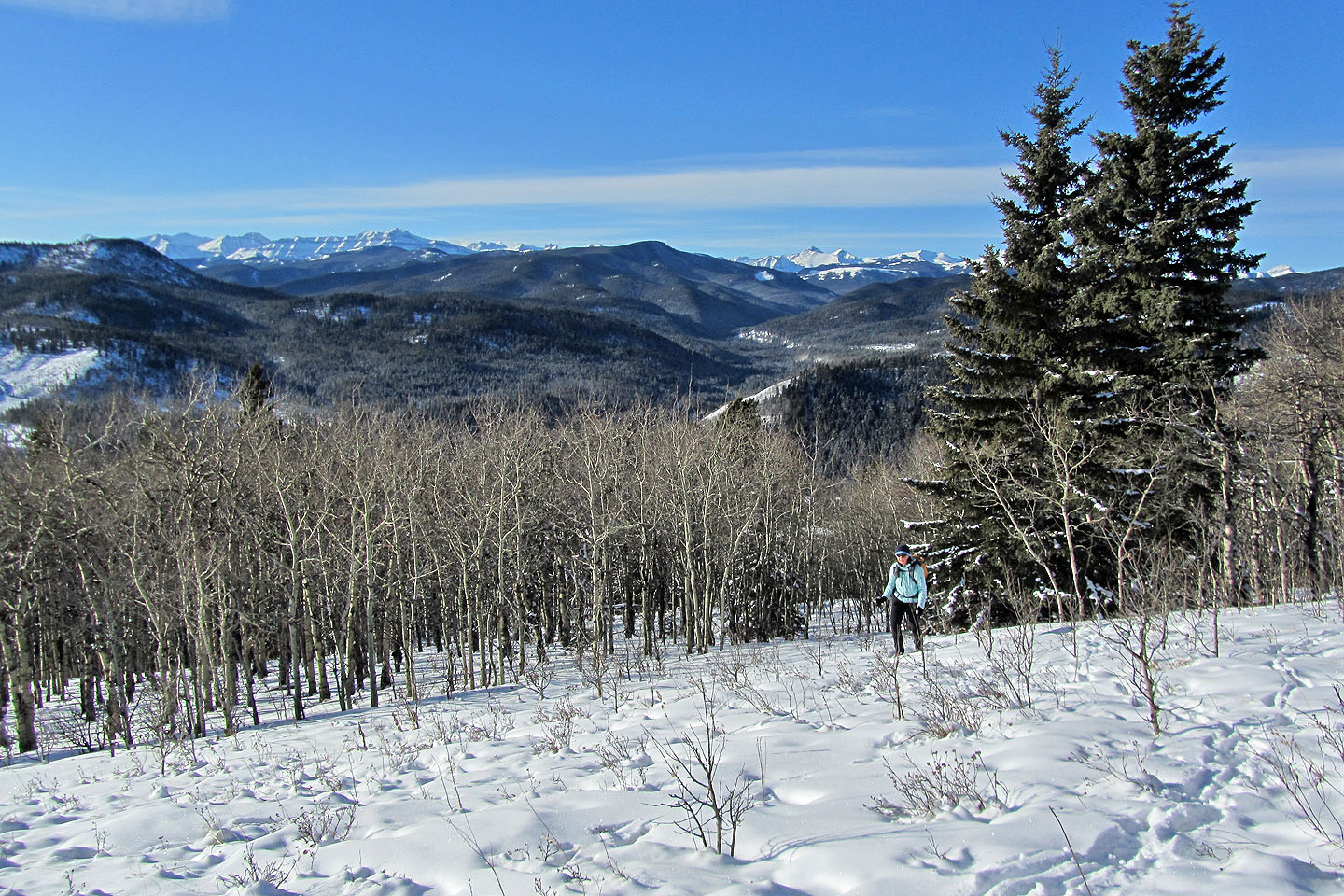 Coming out of the trees onto the open ridge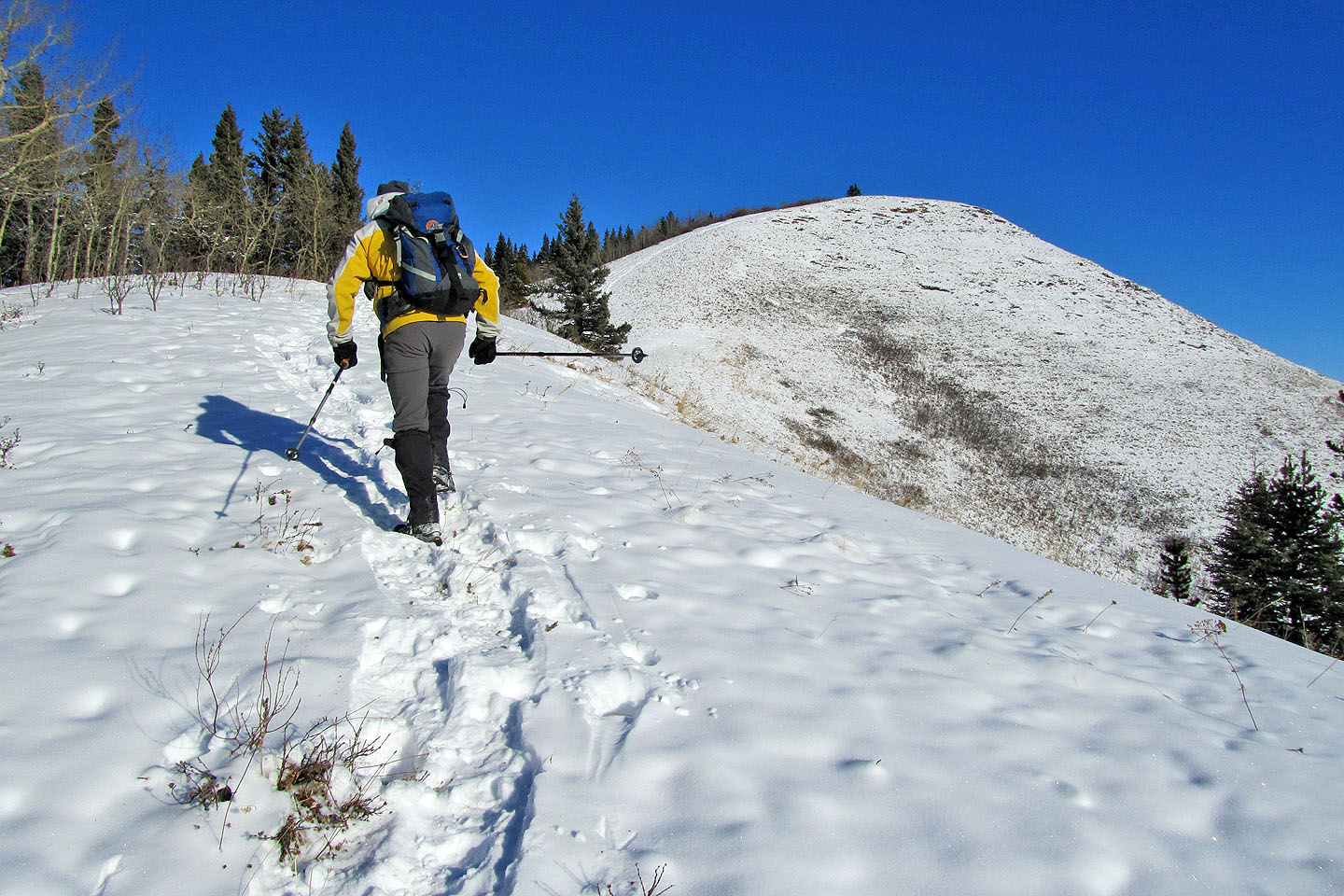 Heading to the summit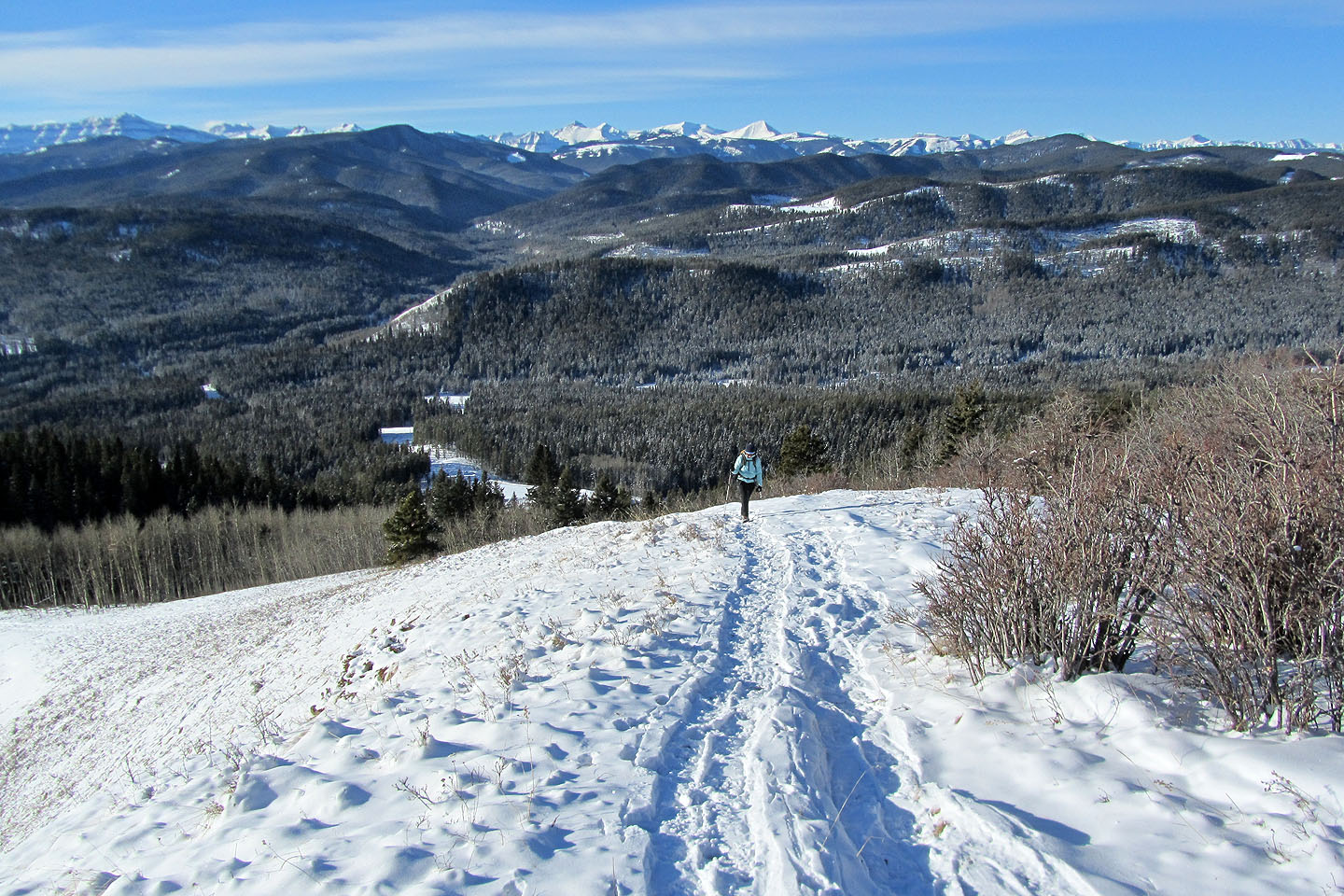 Looking back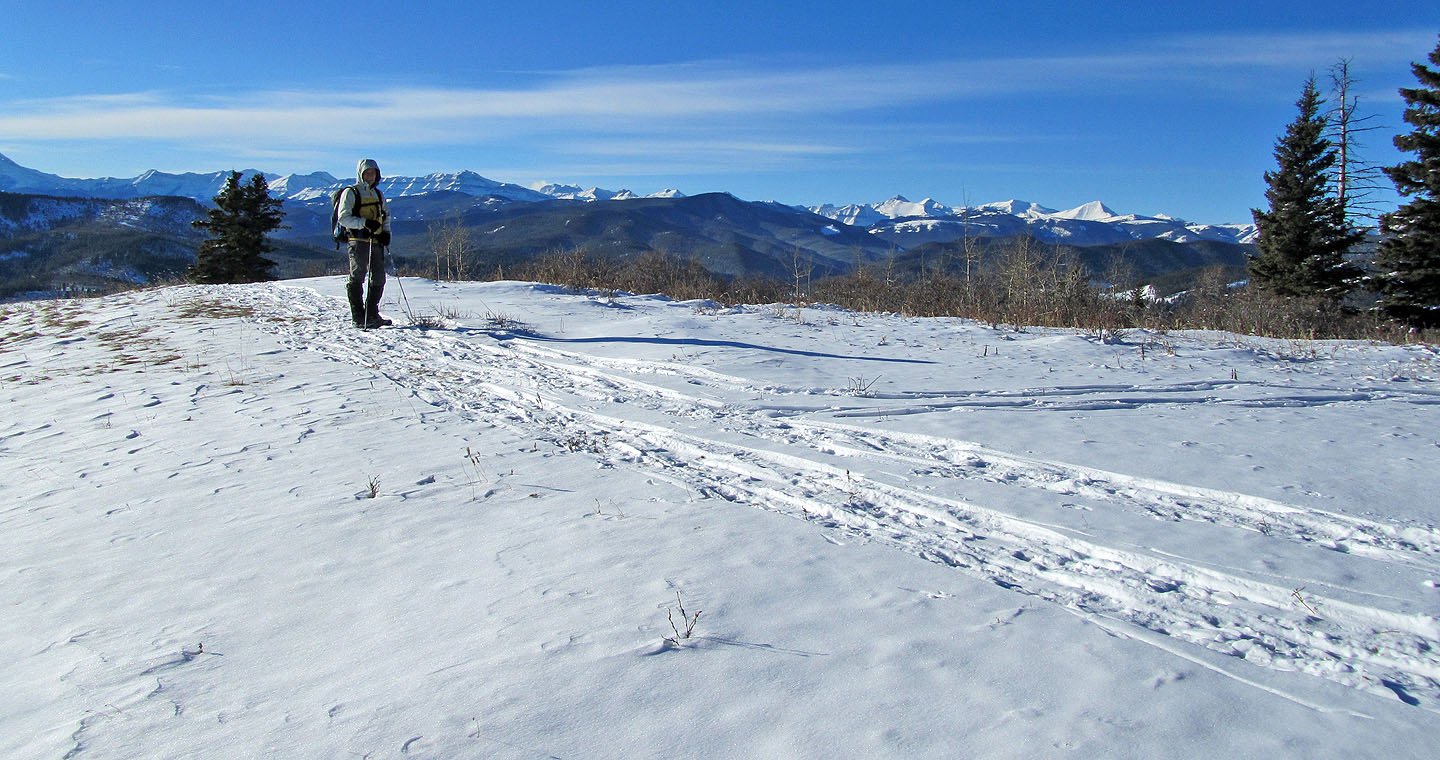 On the summit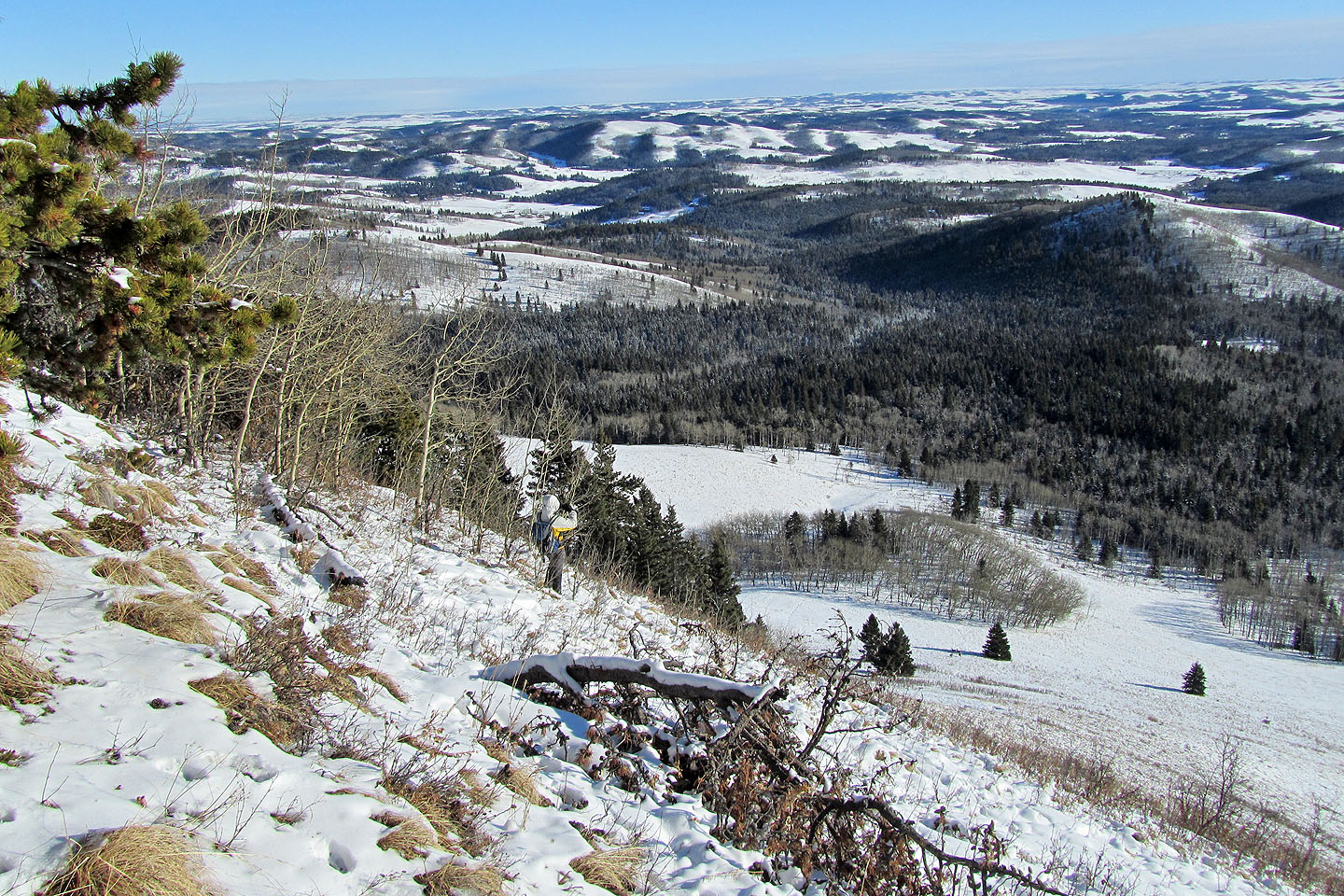 Coming down from the summit, I snapped photos of deer (mouse over) in the valley below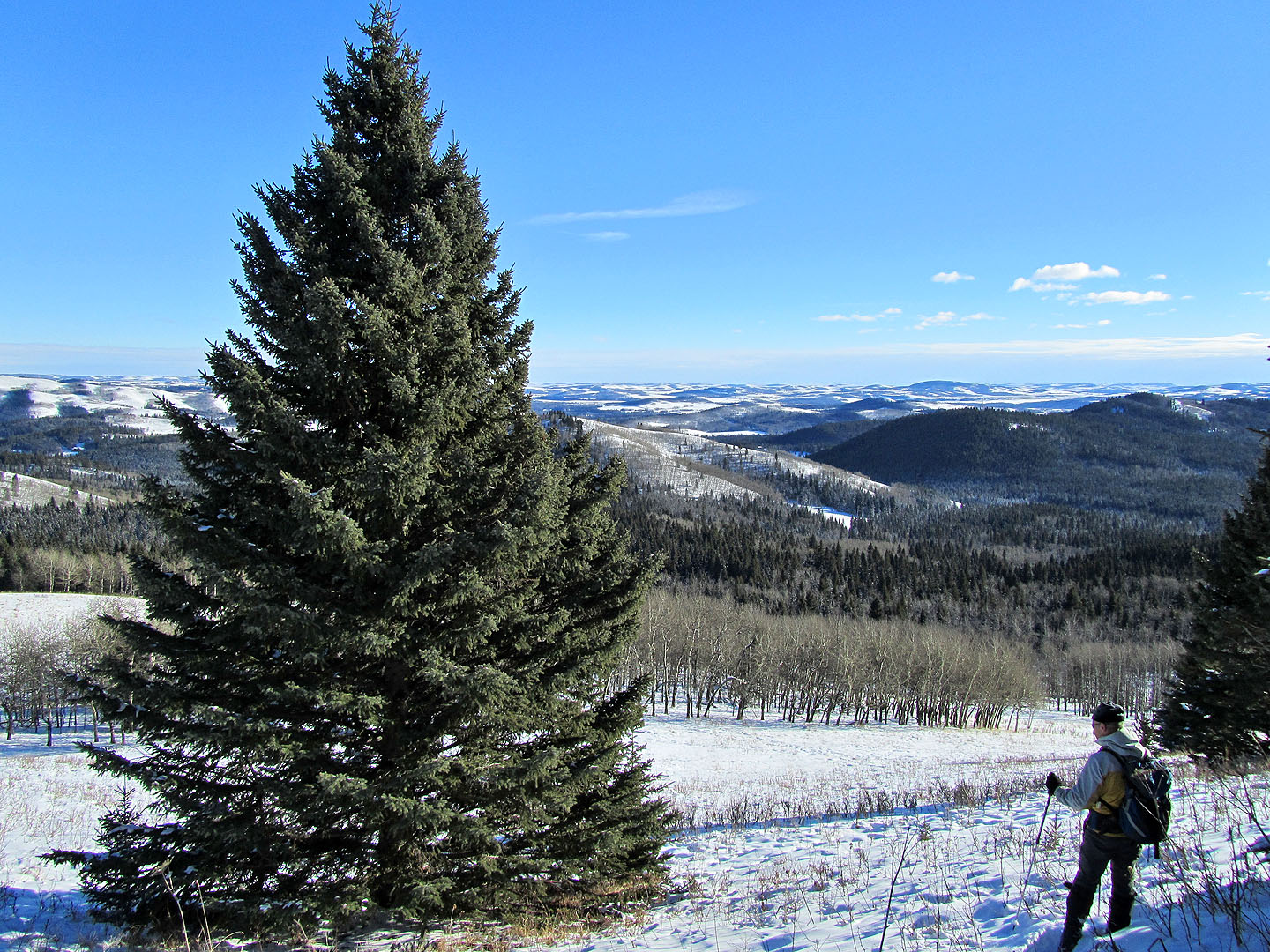 Checking out a stately evergreen in the valley

Heading back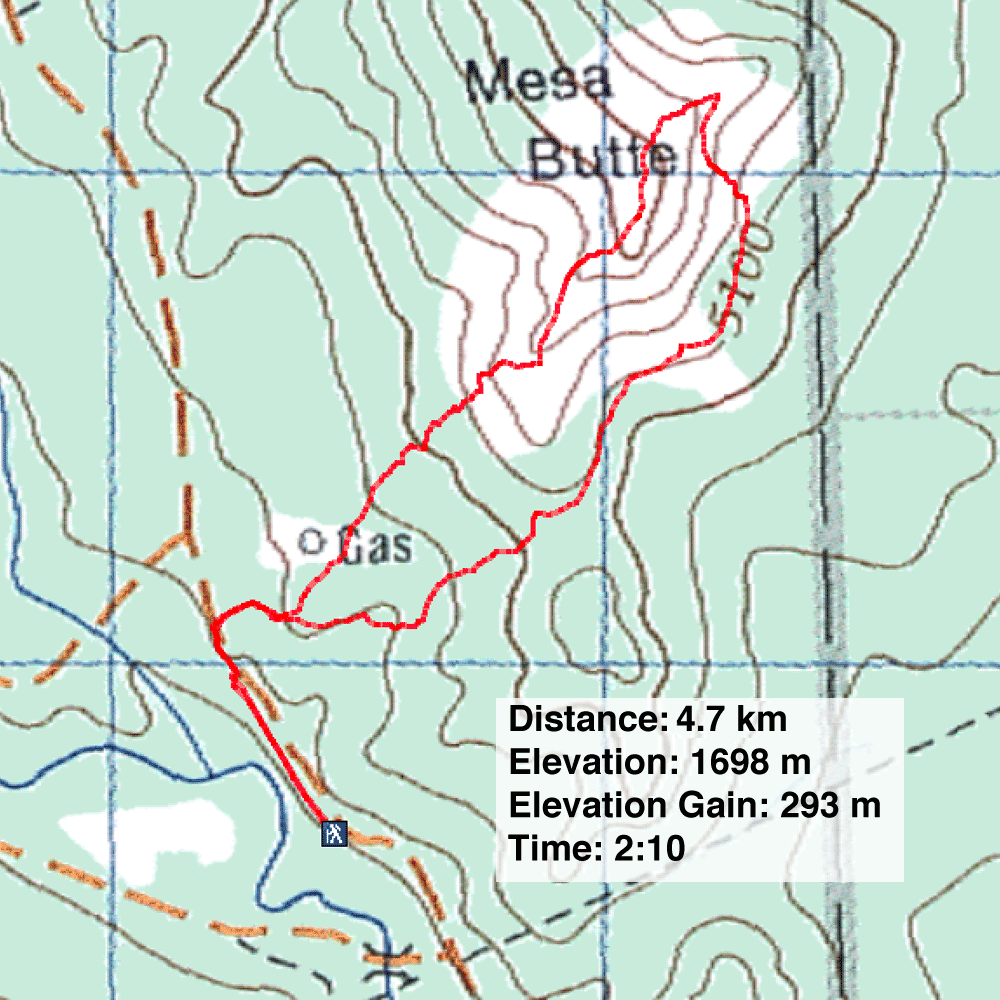 82 J/15 Bragg Creek