bobspirko.ca | Home | Canada Trips | US Trips | Hiking | Snowshoeing | MAP | About

Link Hill
Kananaskis, Alberta
March 27, 2022
Distance: 11.2 km
Cumulative Elevation Gain: 515 m
In the early days of spring, when snow was still abounding in the mountains, I linked up with Sonny and Zosia to hike up Link Hill, an unobtrusive foothill overshadowed by Powderface Ridge to the west and Prairie Mountain to the east.
Starting from the seasonal gate, we walked up the highway to Powderface Creek trailhead. Countless hikers on the trail had left the snow nicely trampled down, and we easily reached Prairie Link trail, a trail that connects Powderface Creek trail to Prairie Creek trail. We followed Prairie Link trail, also beaten down, to the top of a pass where we left the trail. Even though we were less than a kilometre east of the summit of Link Hill, we didn't cover the distance readily. Postholing, bushwhacking, and a steep slope interrupted with false summits drew it out to an hour-long adventure, all in trees. Thankfully, the summit was partially open and provided clear views of Prairie Mountain and Moose Mountain. An ammo can held a summit register along with a geocache and relevant trinkets, relevant to geocaches I suppose.
After lounging on top, we followed our tracks in the snow back to Prairie Link trail where we encountered hikers coming up. Chances are, they would continue over the pass and miss the solitude and views we had on Link Hill.
KML and GPX Tracks
Sonny's Trip Report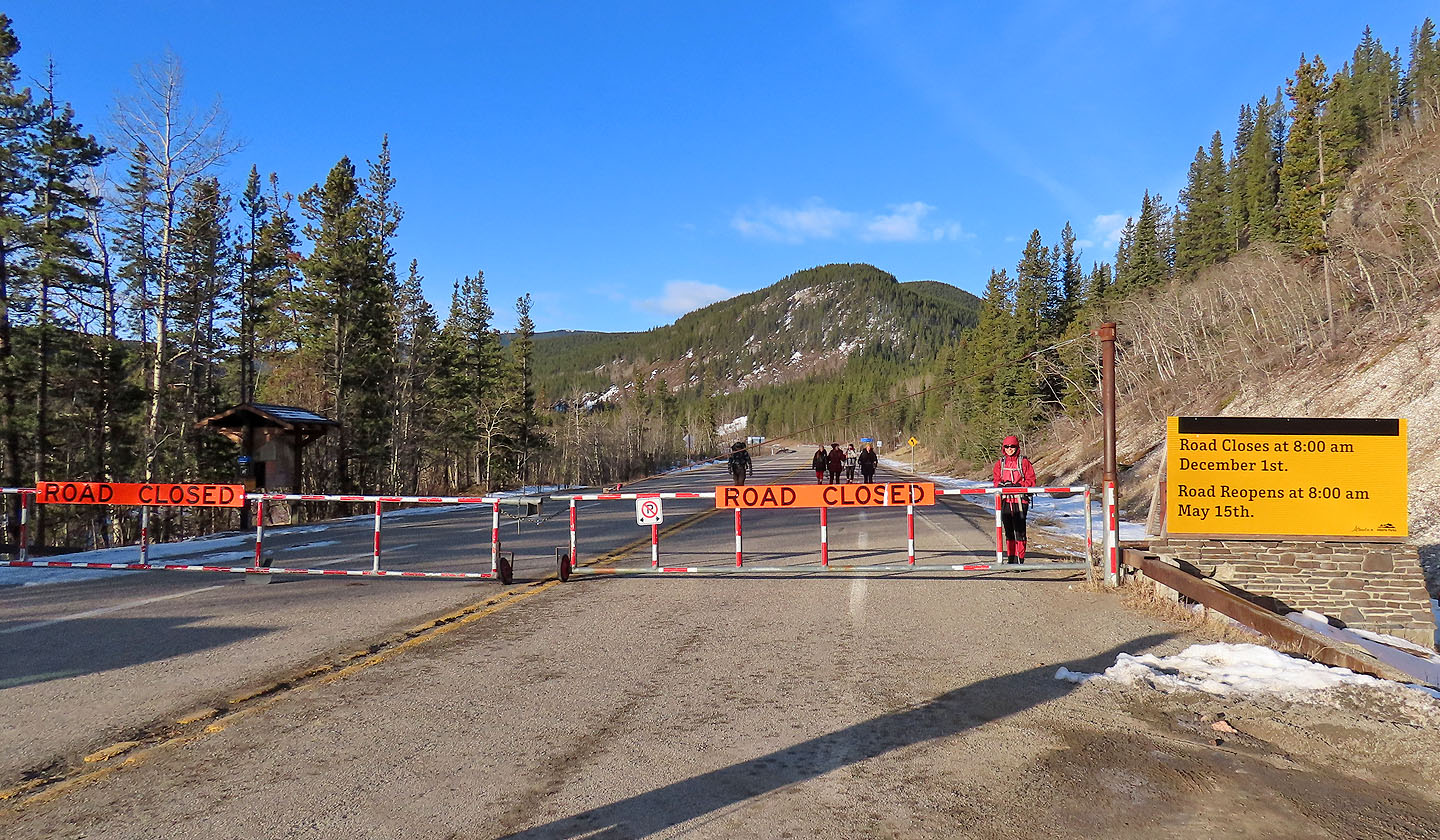 Zosia waits at the gate. Vent Ridge is in the centre with Link Hill behind it on the right.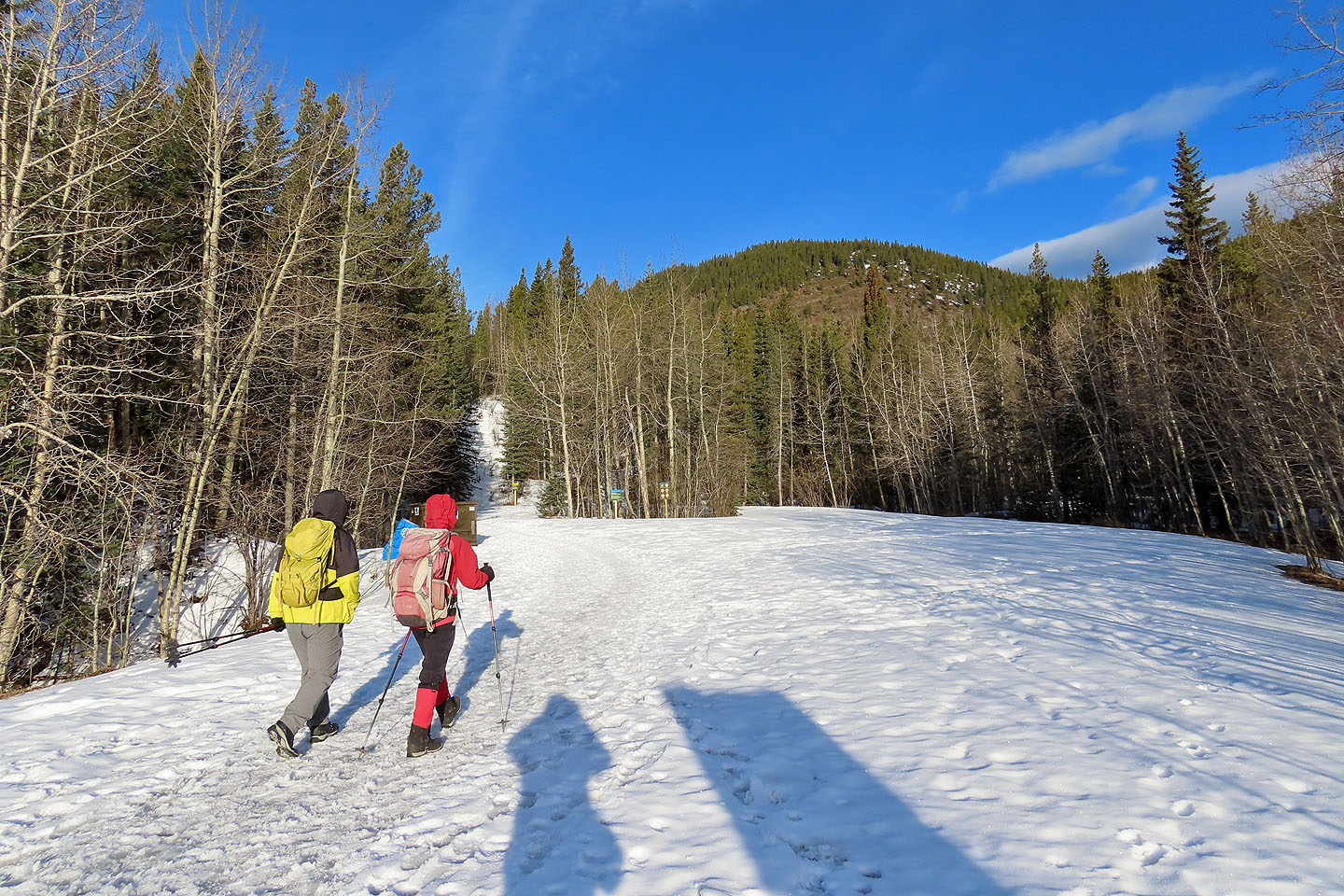 Starting up Powderface Creek trail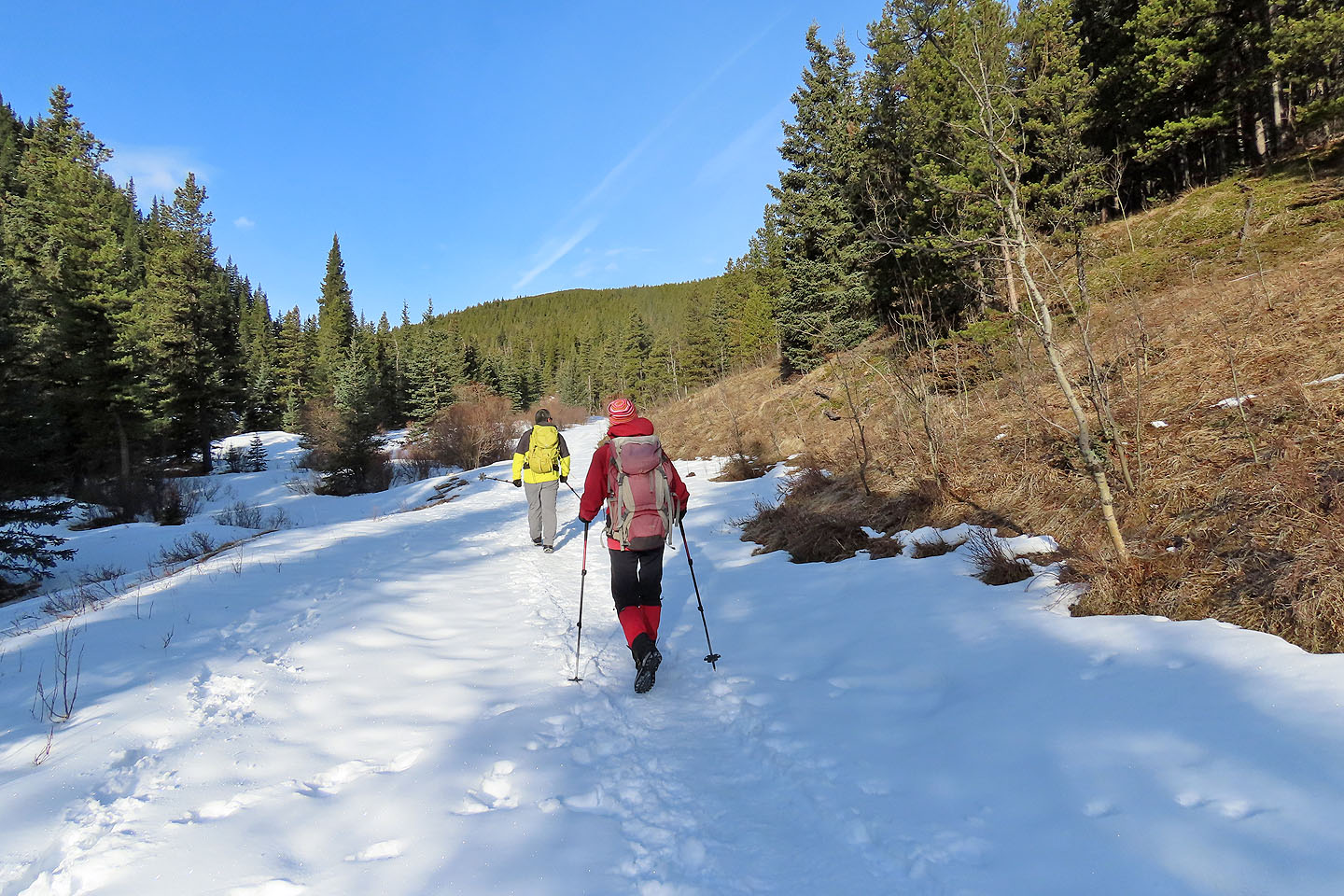 Hiking on the snow-covered trail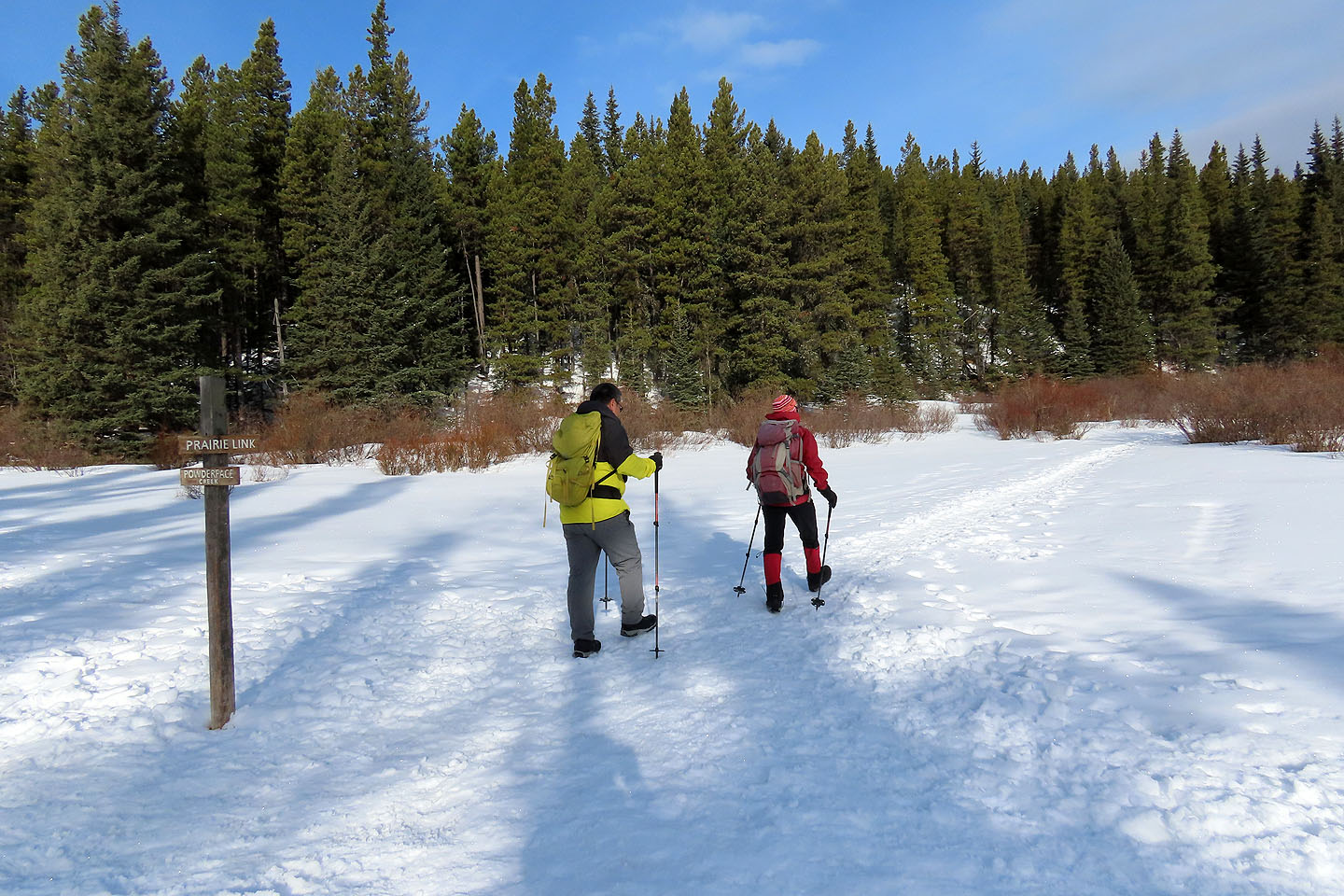 We turned onto Prairie Link trail

The trail goes over a pass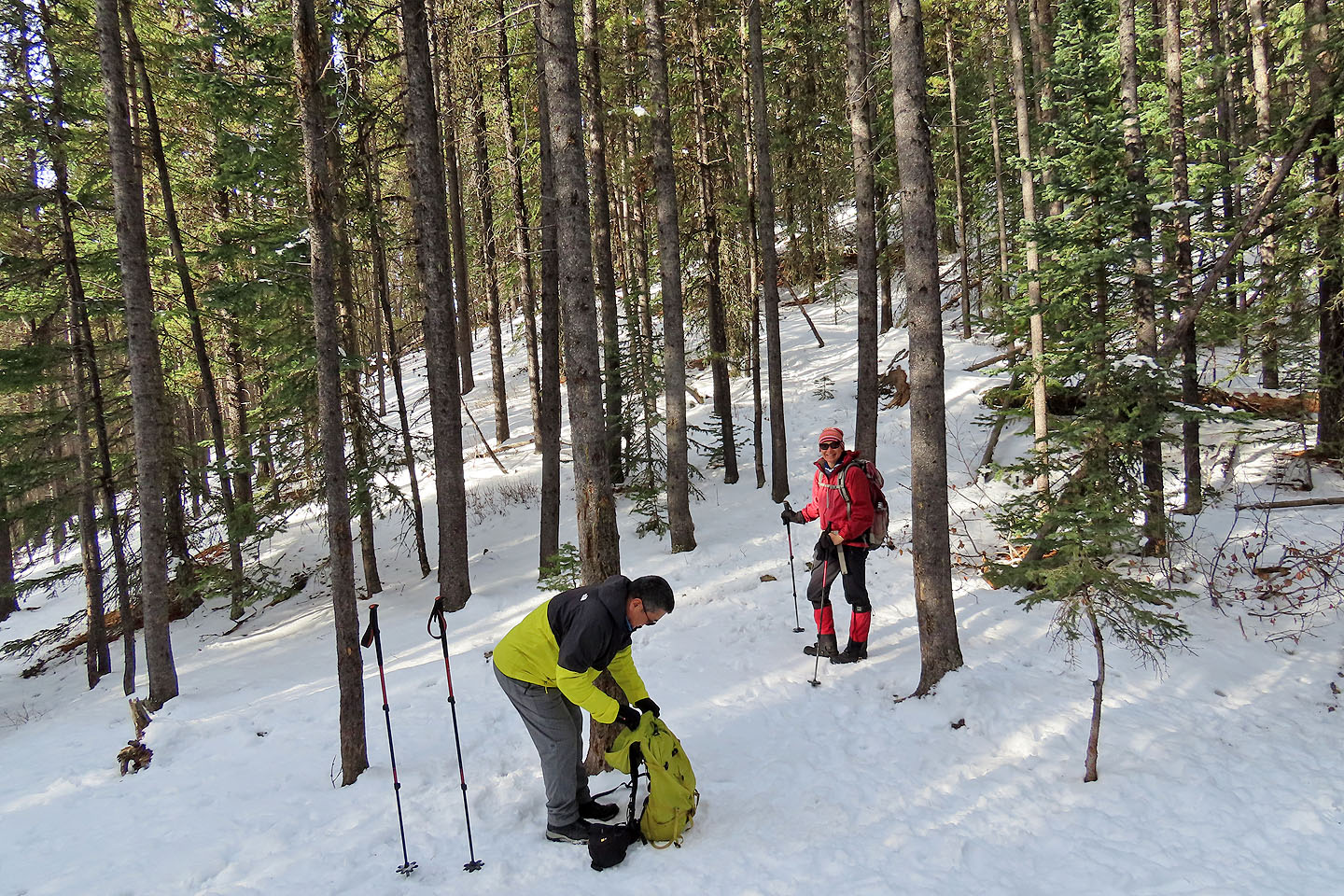 We left the trail at the top of the pass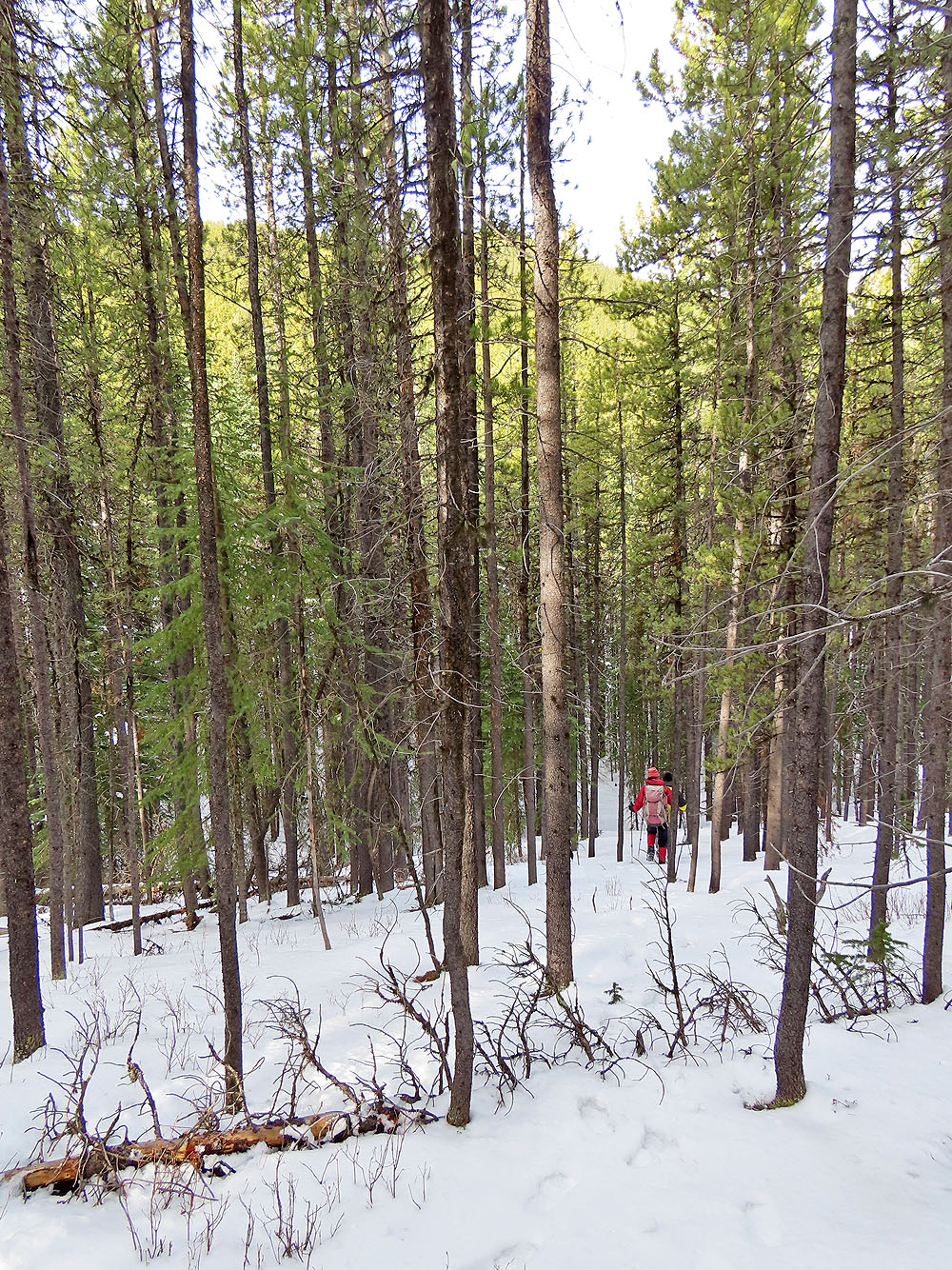 There's a drop before Link Hill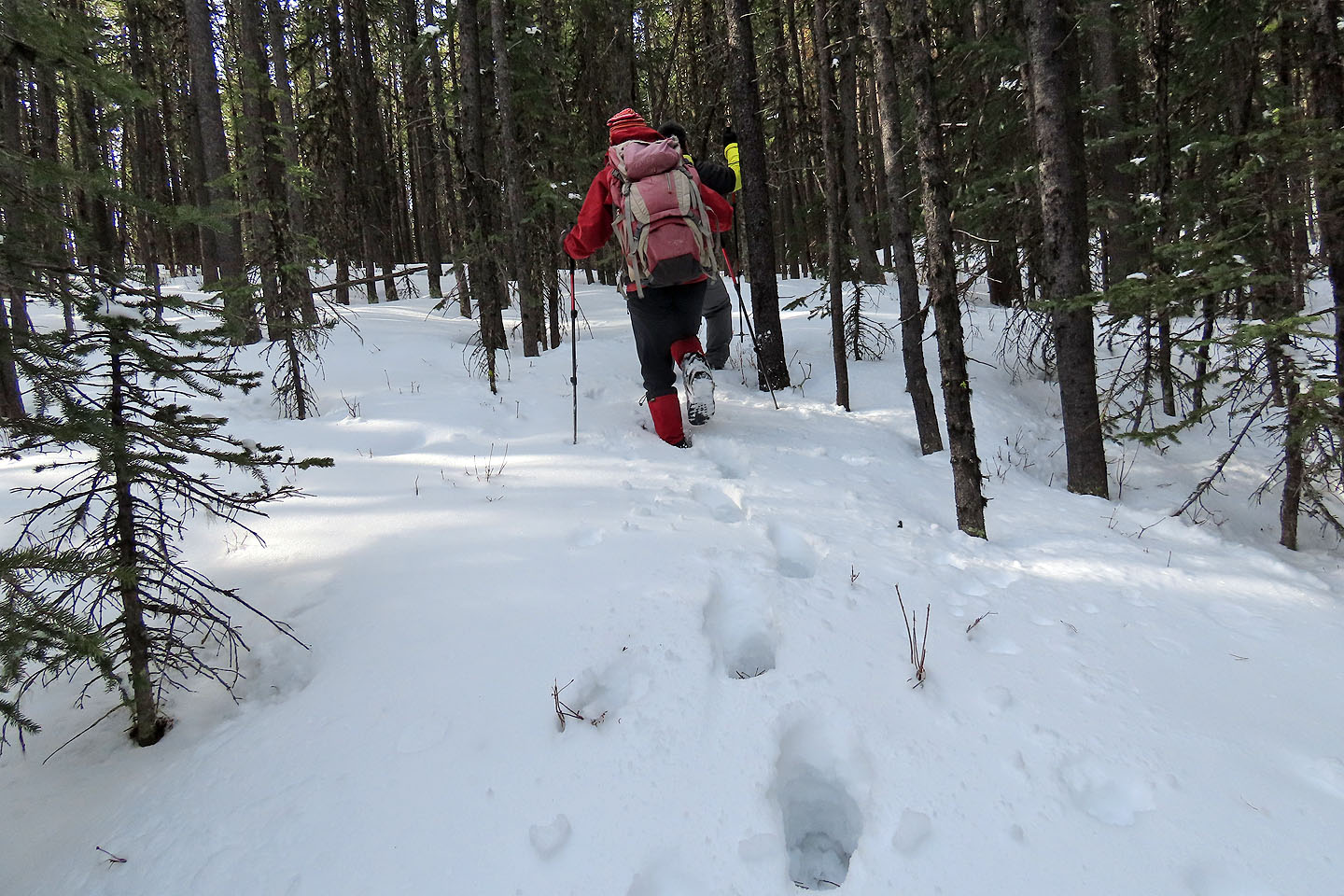 We did some postholing along the way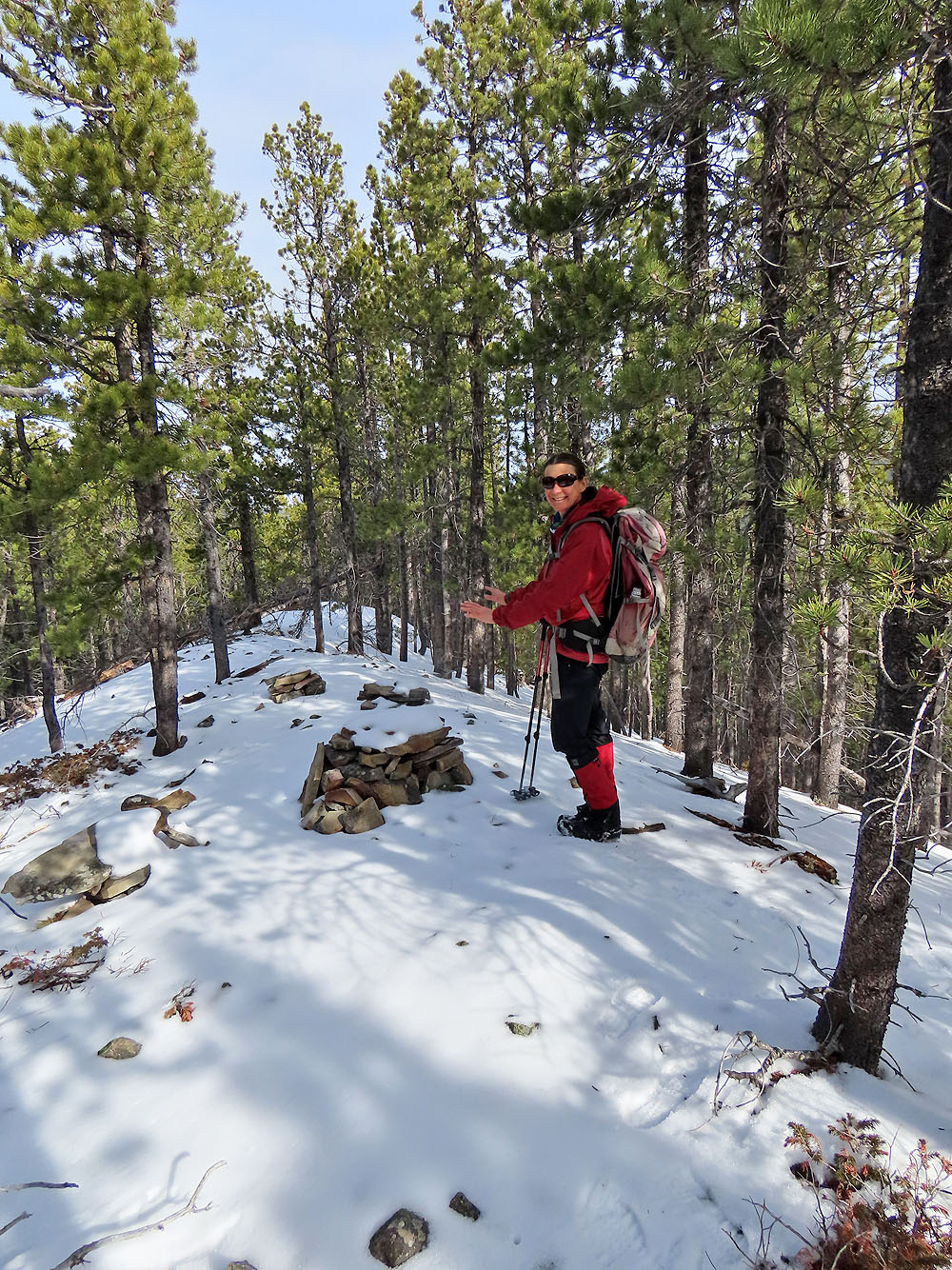 When we reached the ridgetop, we found three cairns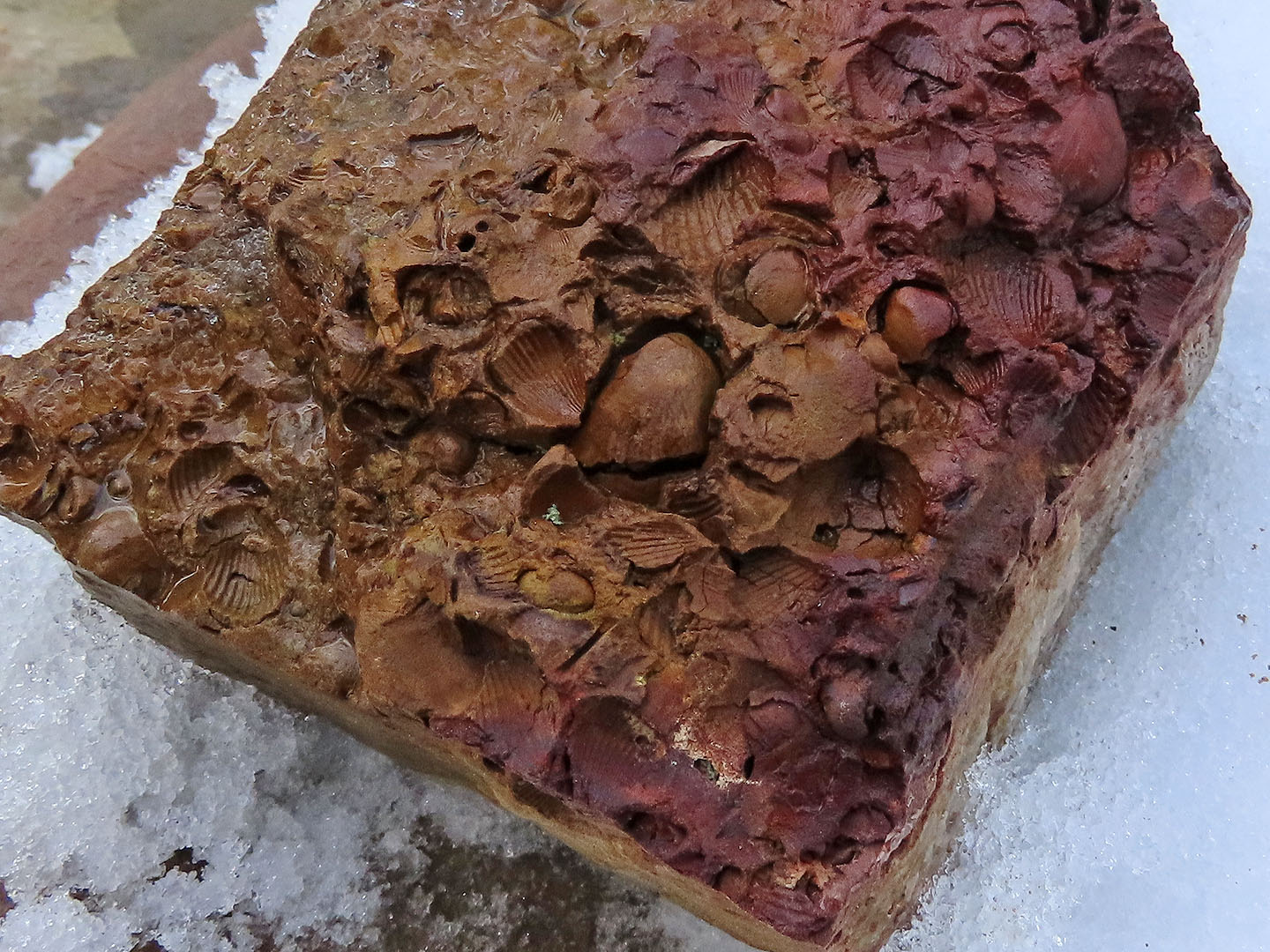 A rock on the cairn was chock-full of tiny fossils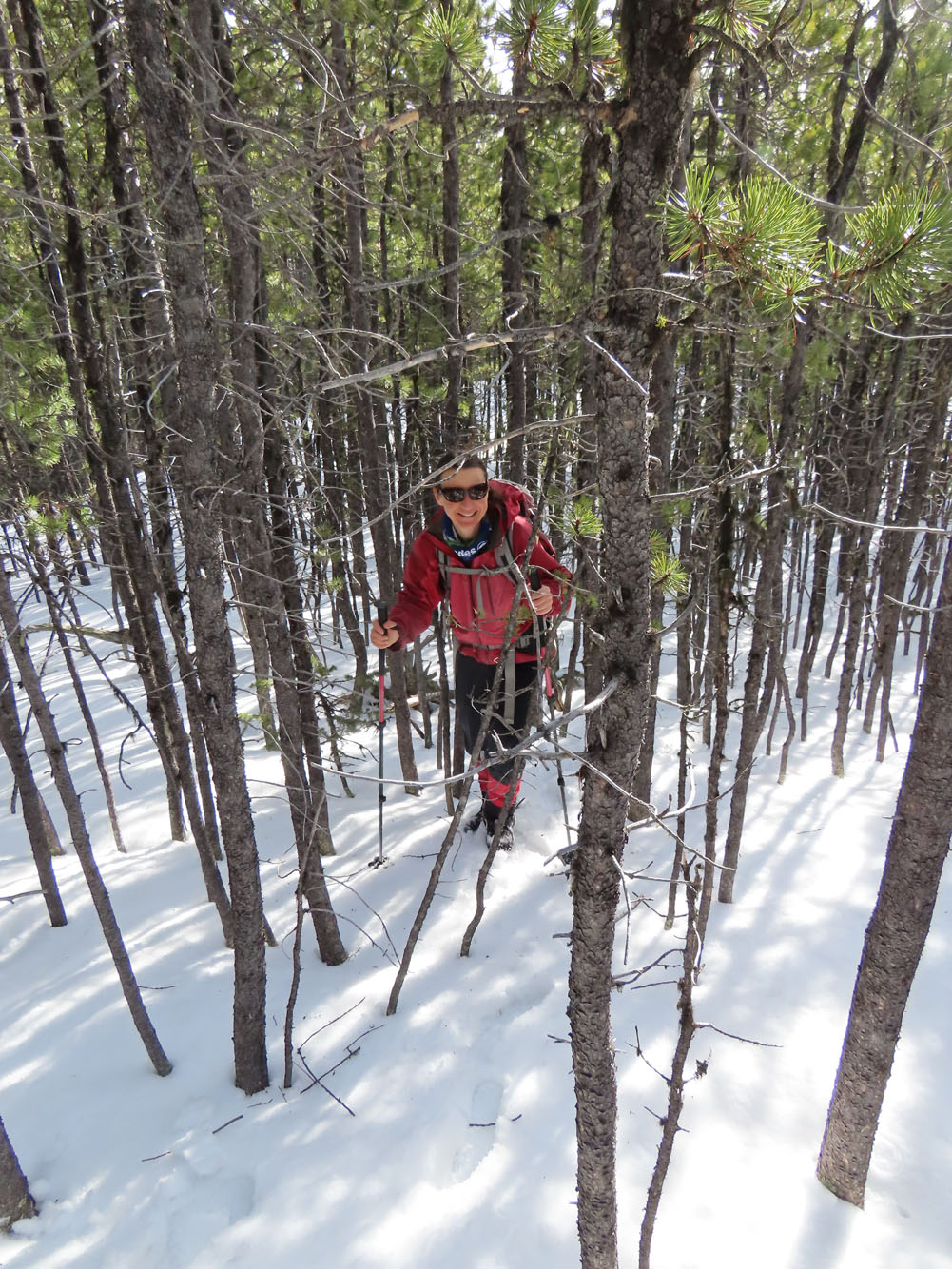 We squeezed through a dense stand of skinny trees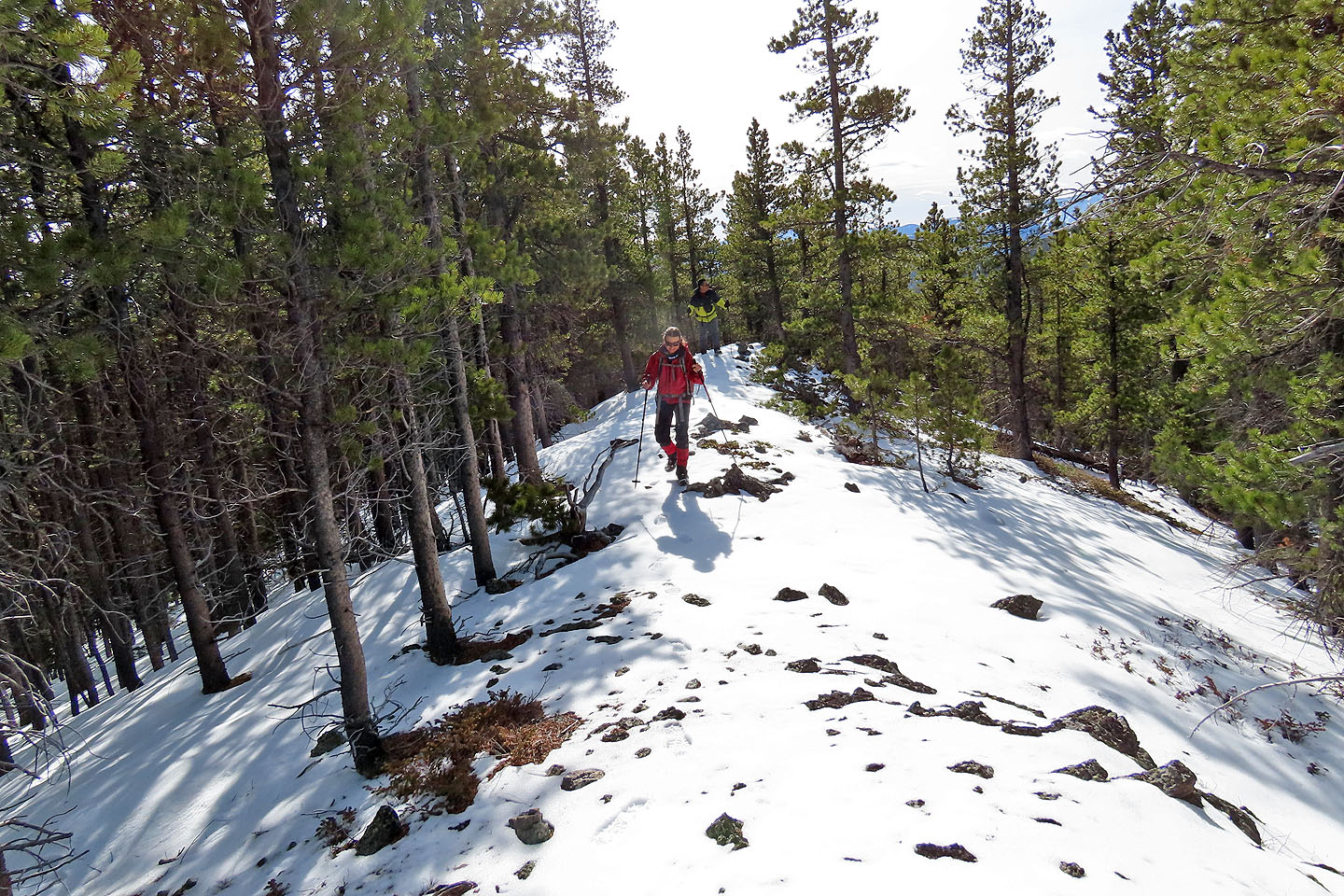 Just before the summit, the ridge levels off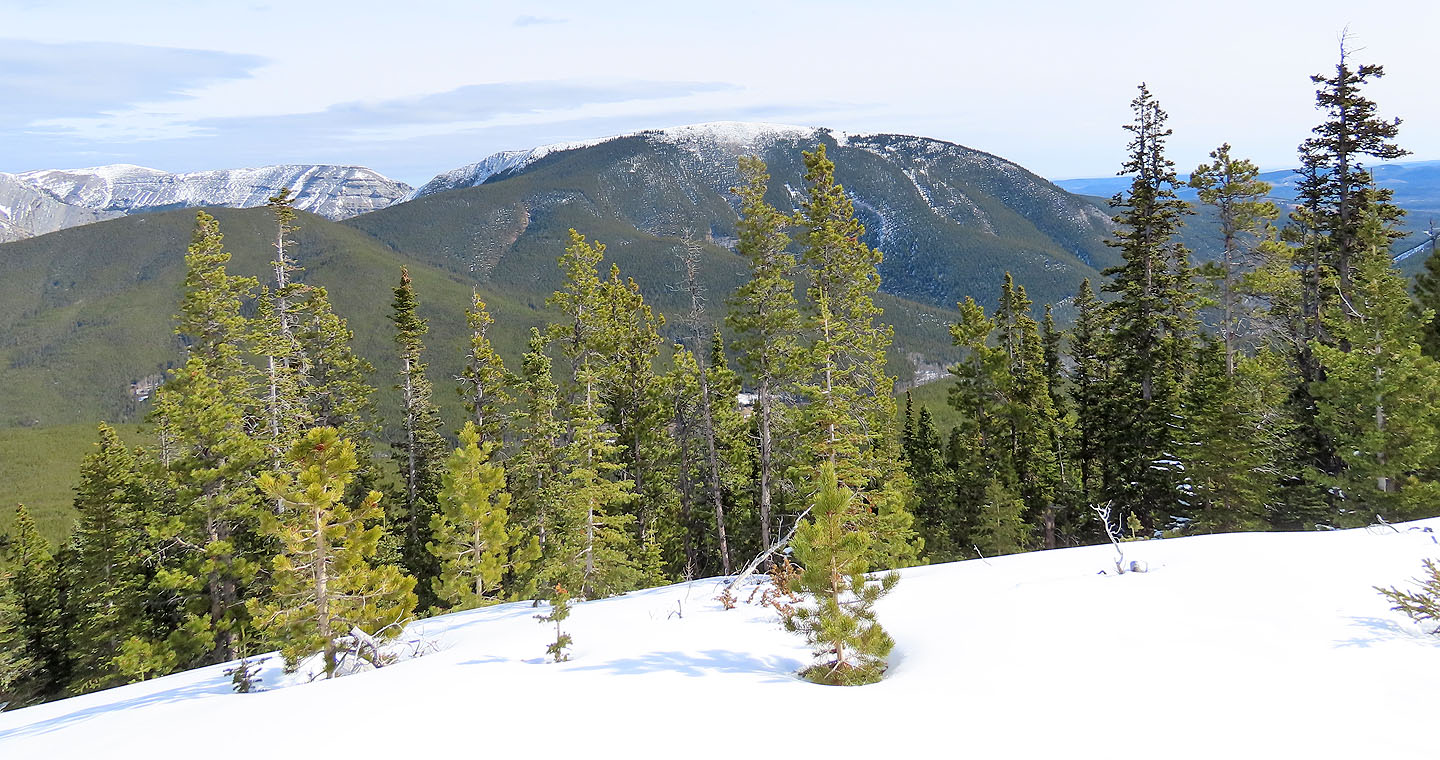 Prairie Mountain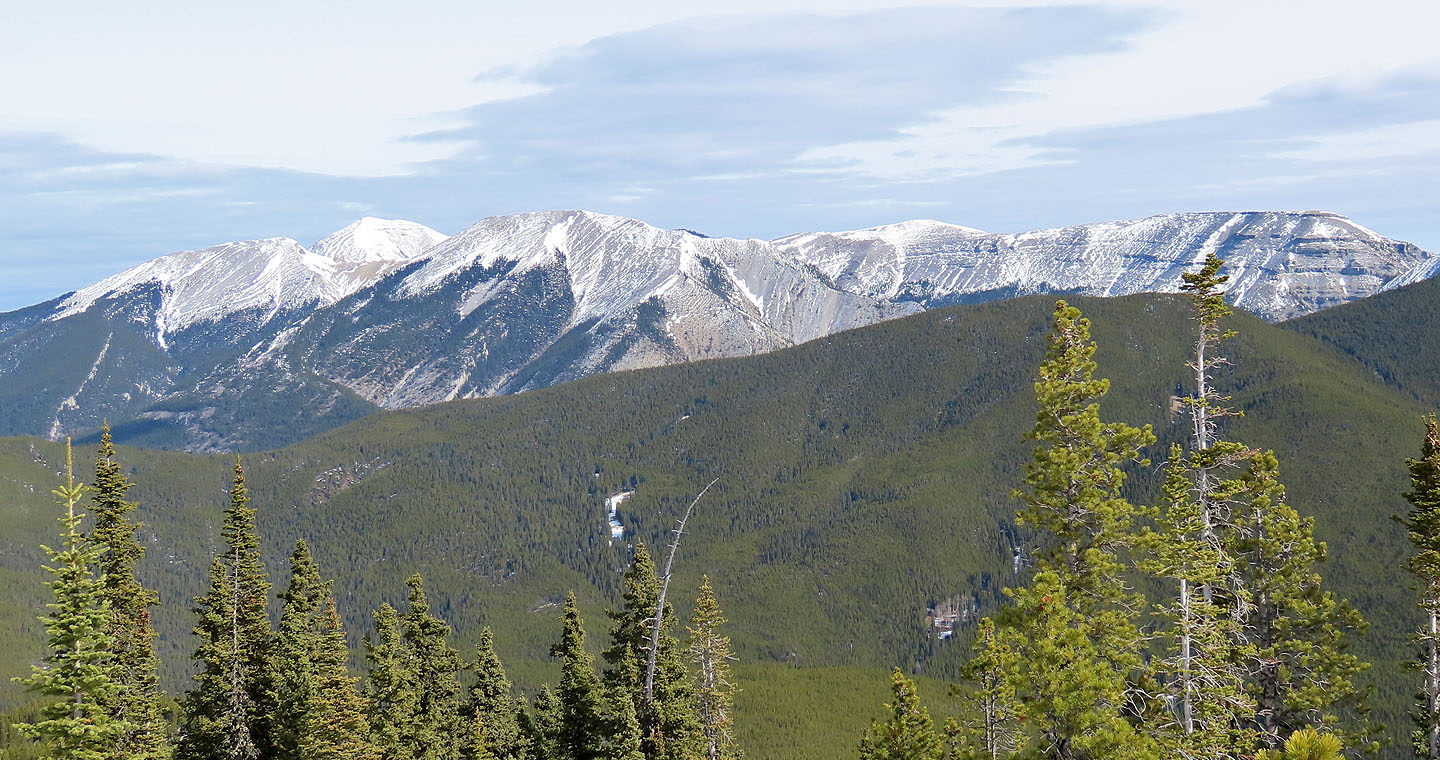 Moose Mountain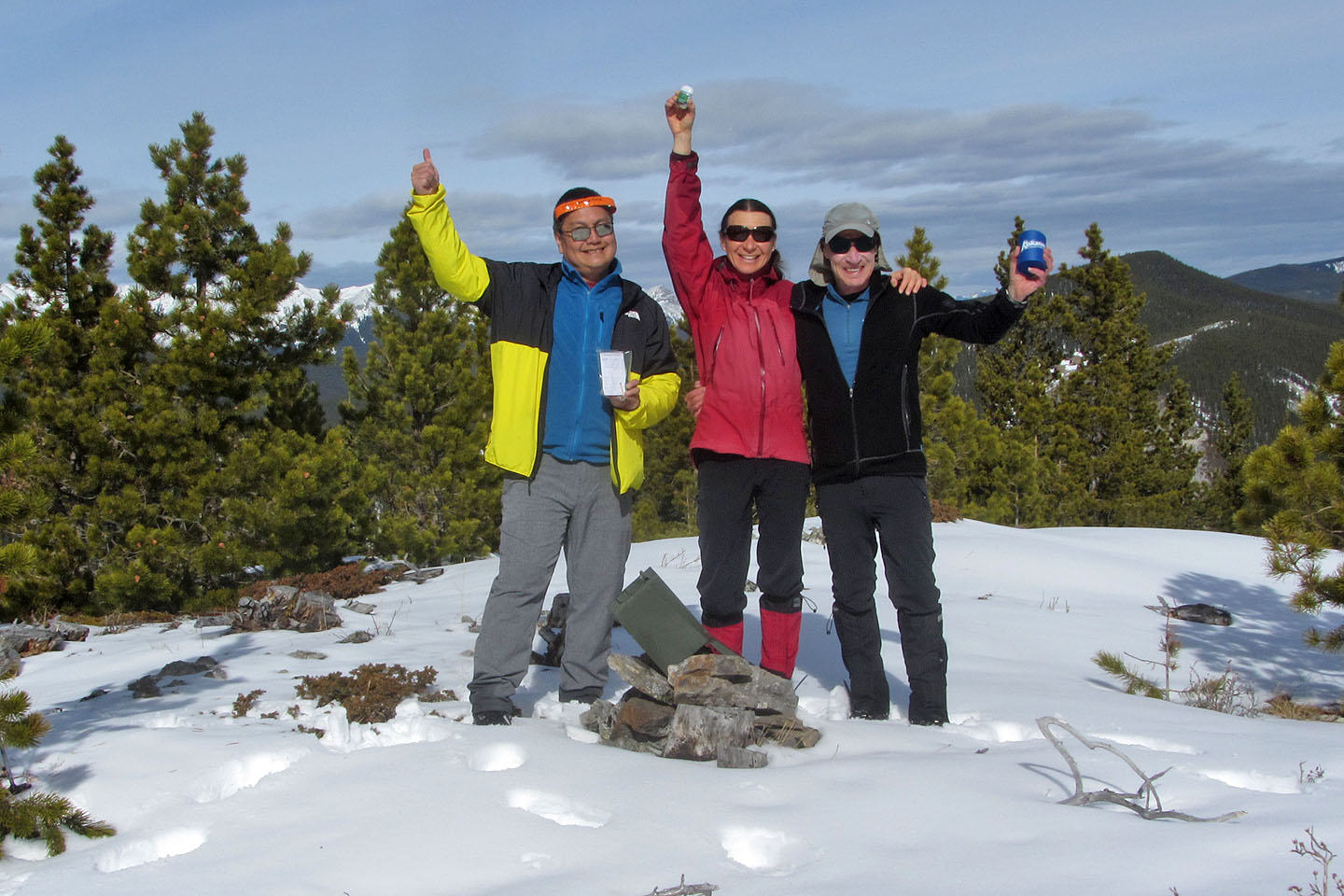 Standing on the summit, displaying geocache articles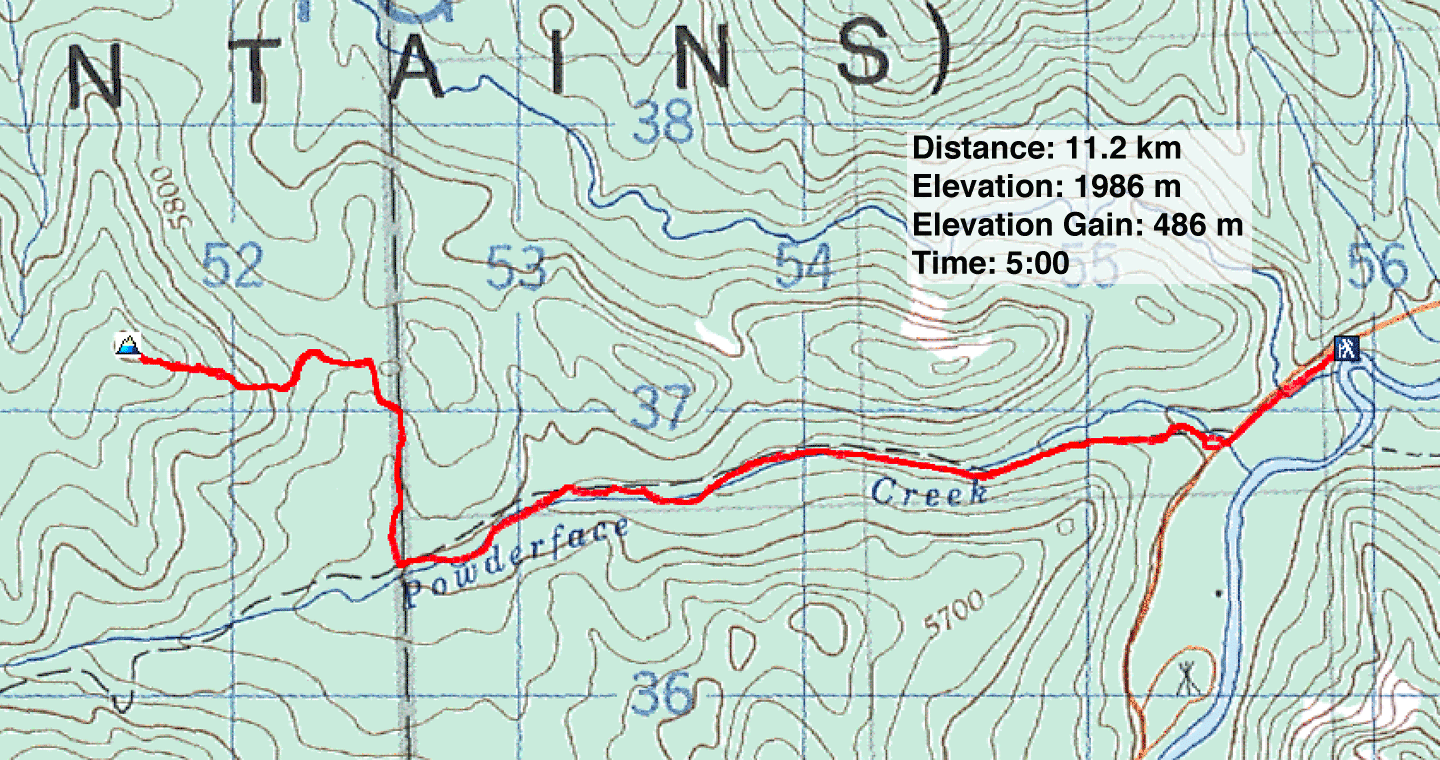 82 J/15 Bragg Creek