bobspirko.ca | Home | Canada Trips | US Trips | Hiking | Snowshoeing | MAP | About

Ben's Hill
Kananaskis, Alberta
November 10, 2018
Ben's Hill isn't really a hill, just a bump on the east shoulder of Prairie Mountain. For this short, easy hike, Sonny invited Dinah and me, along with Zosia, Ali, Andrew and Wendy. Wendy brought her dog, Ruthie.
The trail for Ben's Hill can be reached by taking the Elbow Valley trail. But by bypassing the Elbow Valley trail and taking a shortcut, we knocked off several hundred metres. After parking at Elbow Falls parking lot, we cut across to Hwy. 66. We walked a short way up the highway and after passing a V-shaped gully, we climbed the bank and found the trail.
We hiked up the trail as it followed the drainage before ascending the forested slope. Chatting as we climbed, we set a leisurely pace, except for Ruthie; the friendly dog ran back and forth along our line, covering three times as much ground as we did.
Near the top of the ridge, we turned left at a junction and soon broke out onto a clearing. Views on Ben's Hill, confined to the south, were meagre. Instead, our attention was drawn to the strange circle of stones in the meadow. We looked around for Ben, but he was no where to be seen. Just like there is no hill, perhaps there is no Ben.
KML and GPX Tracks
Sonny's Trip Report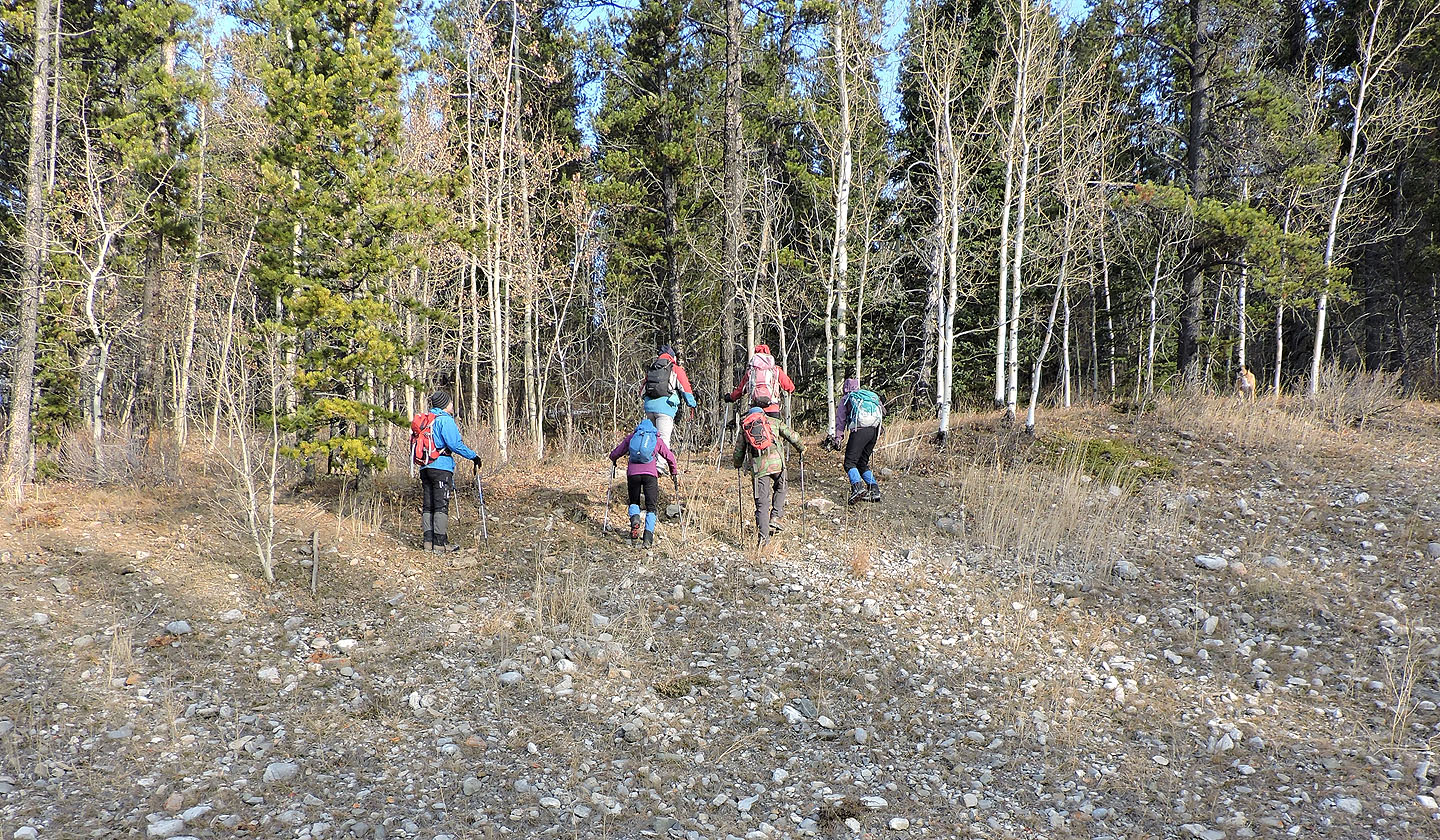 We climbed the bank above the highway and looked for the trail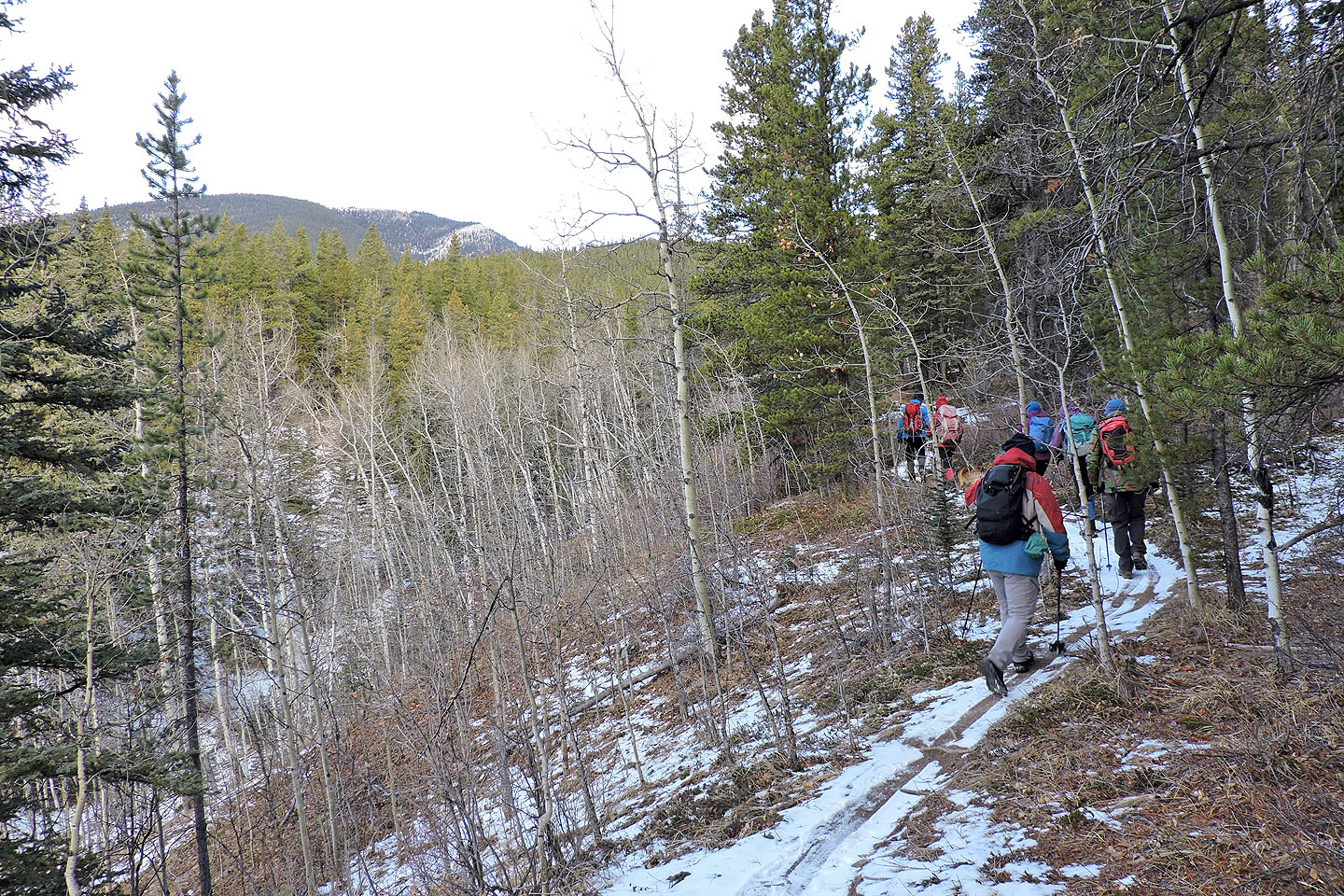 We soon found it and were hiking alongside the gully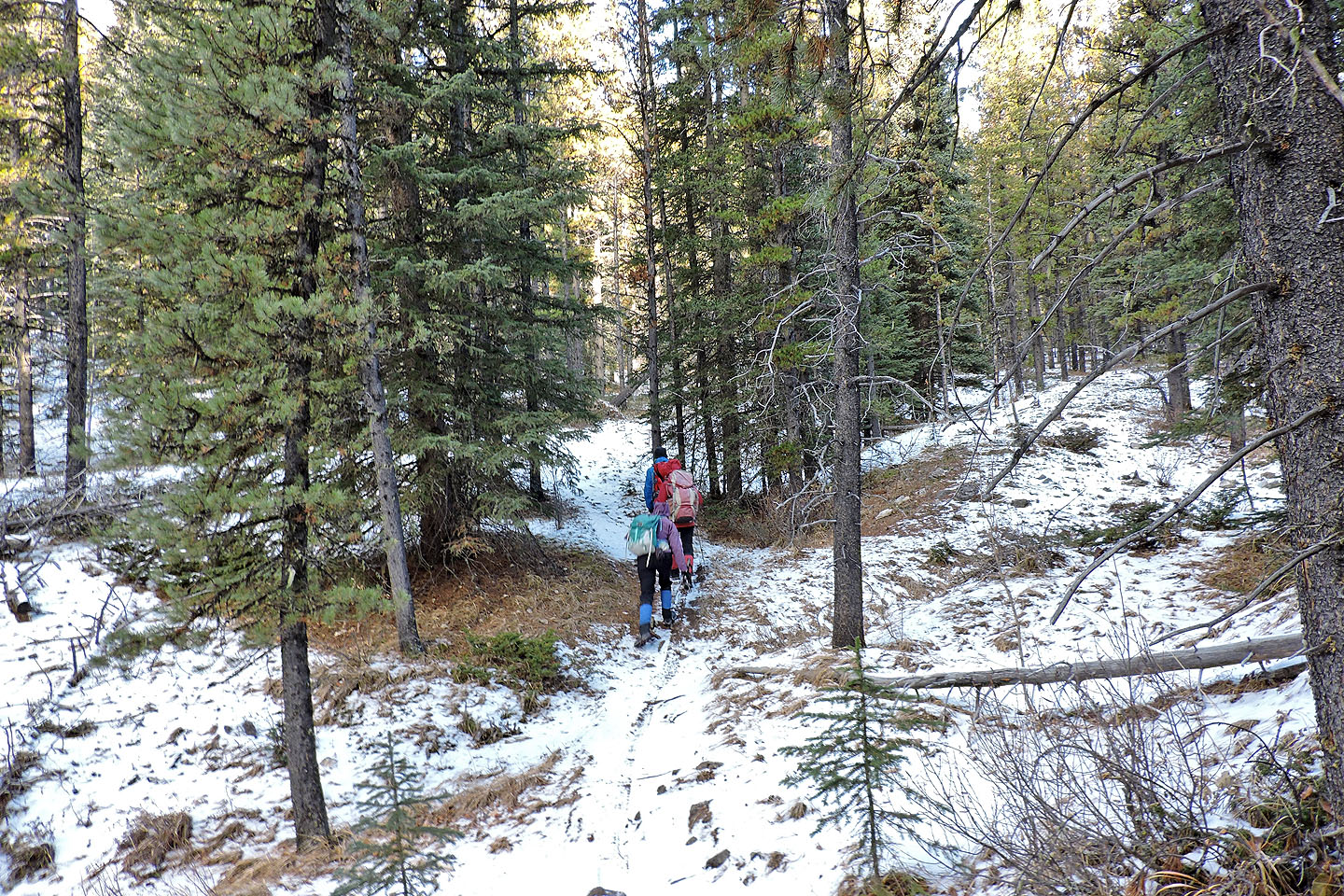 Further along the trail, the gully flattens out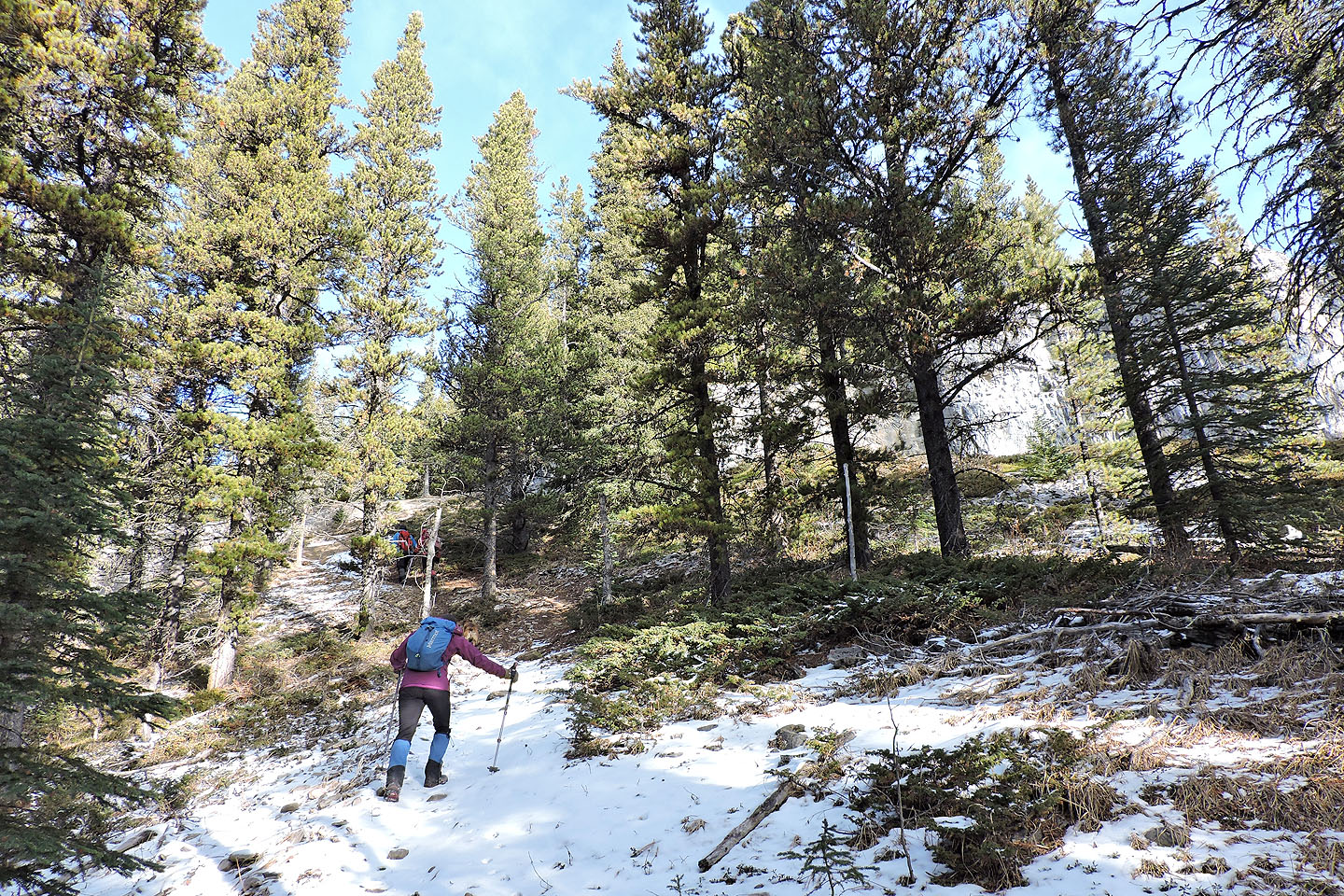 The trail leads to a cliff band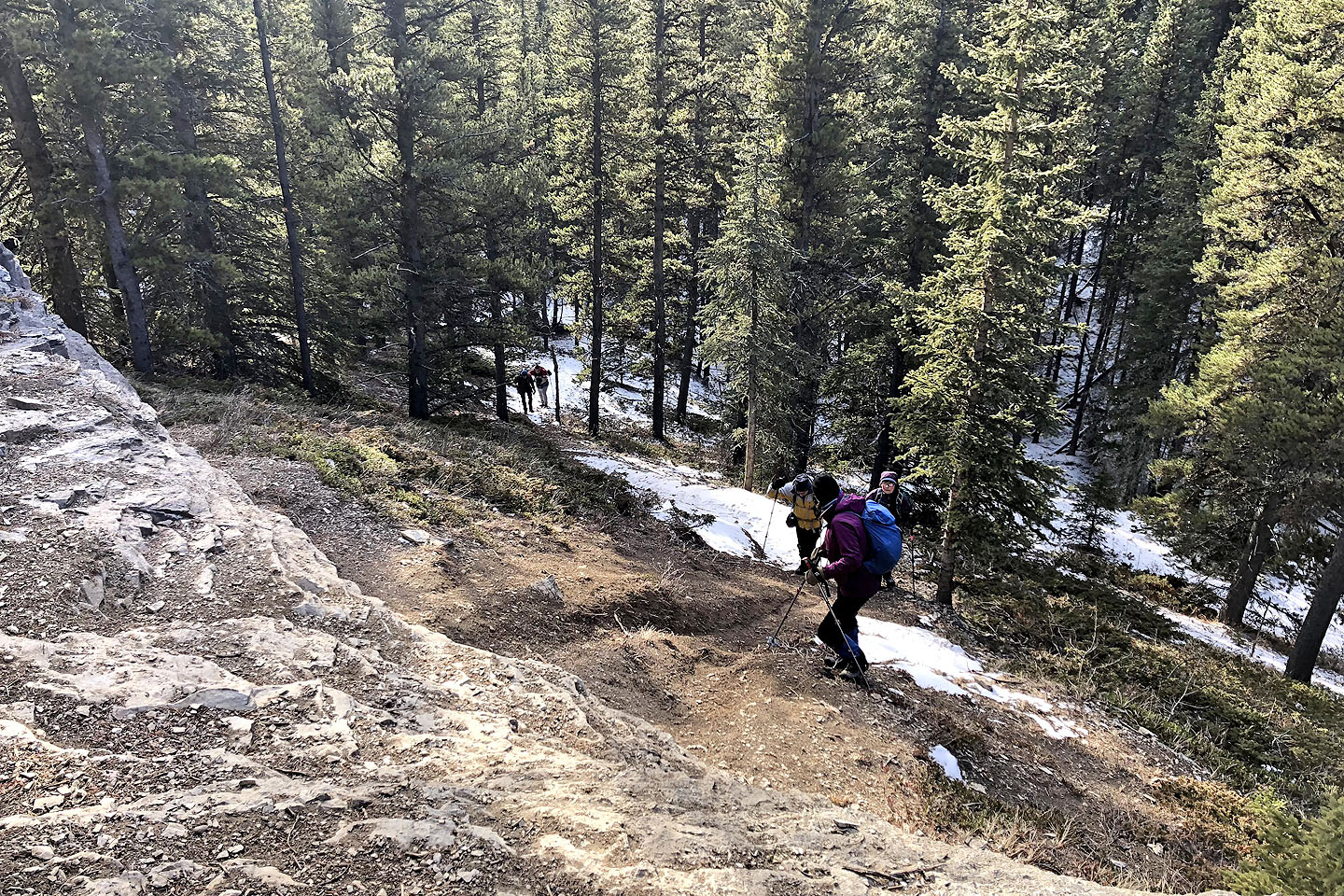 The cliff band is nothing more than a steep hike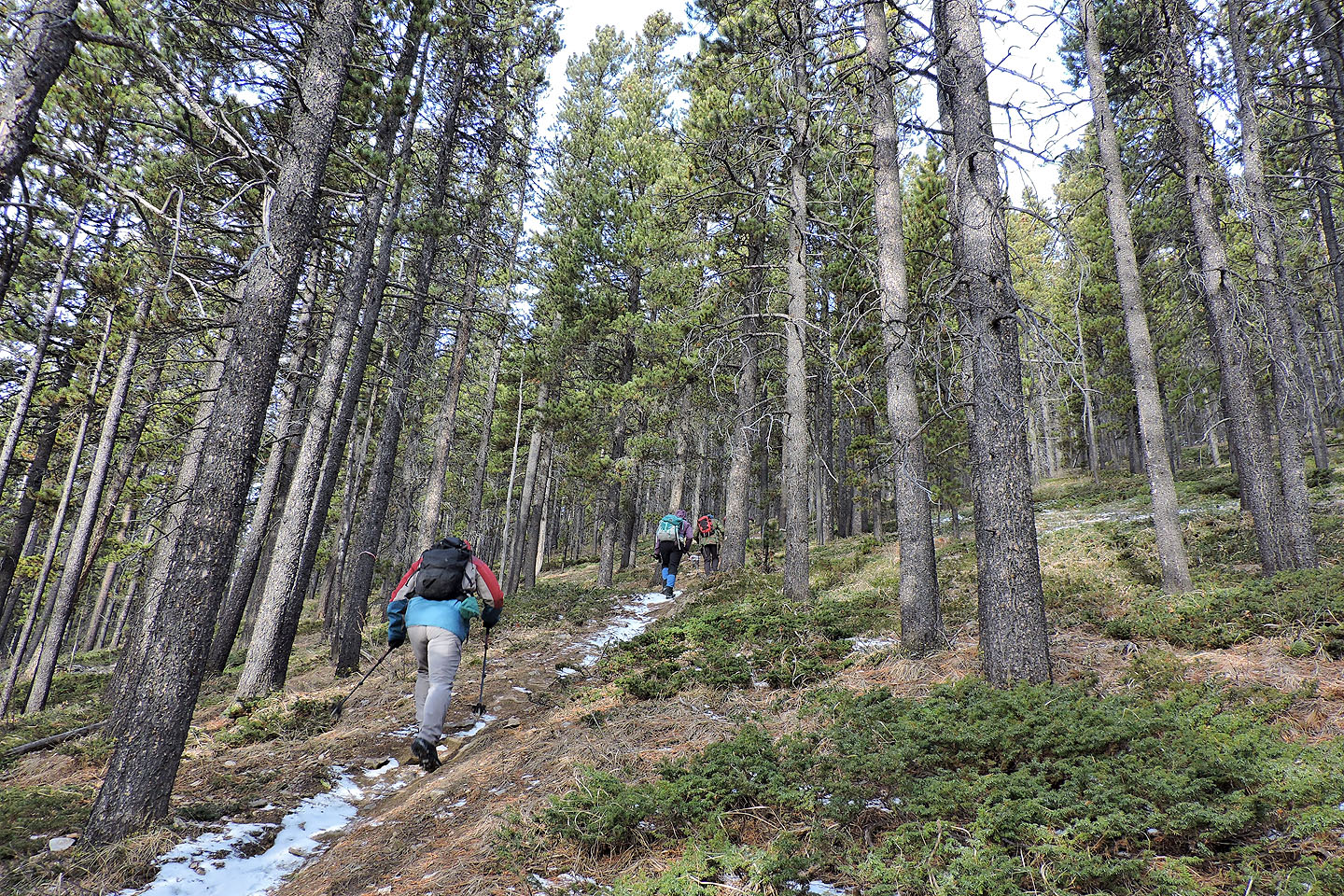 Continuing up the trail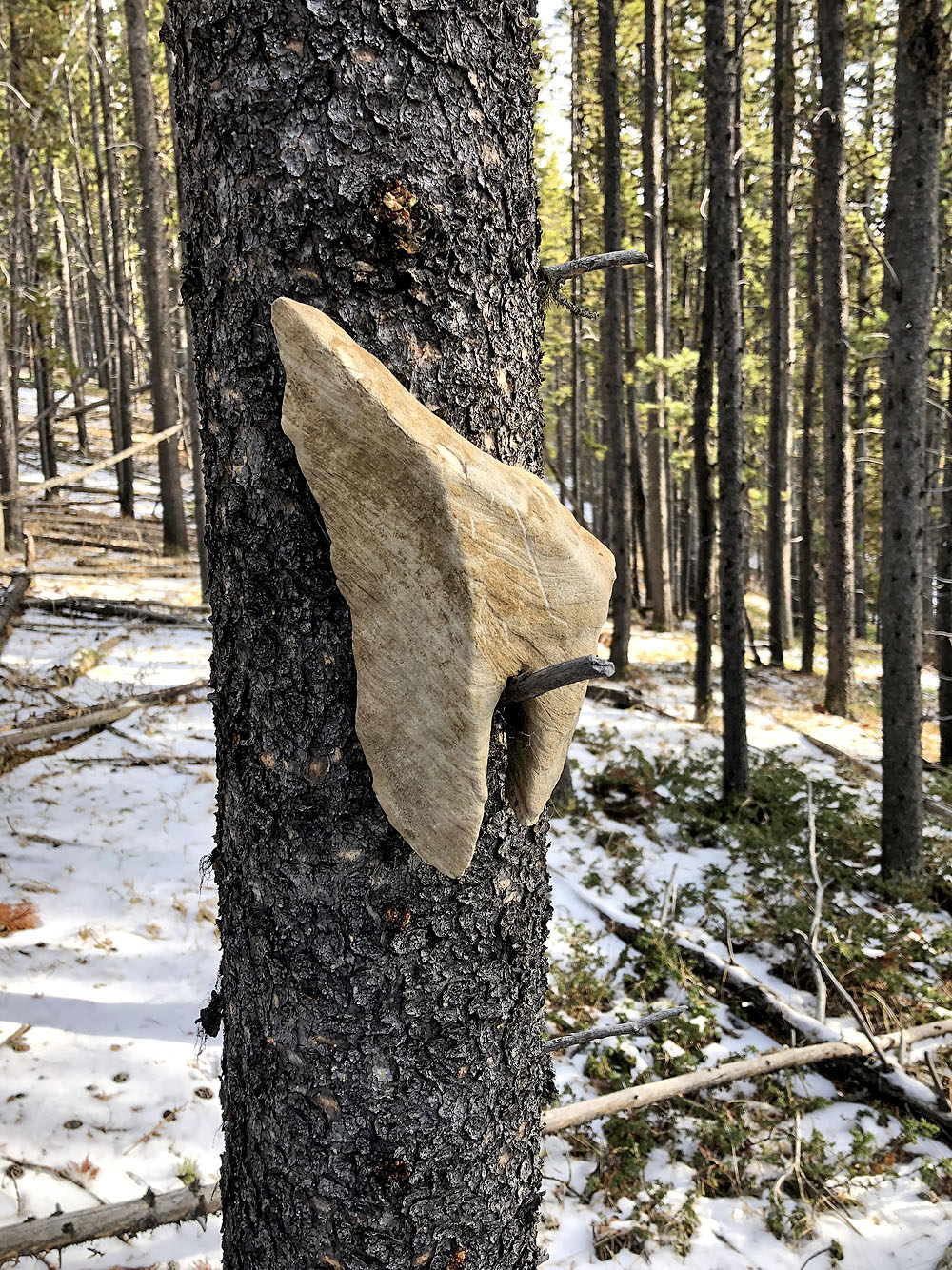 Odd stone hanging on a tree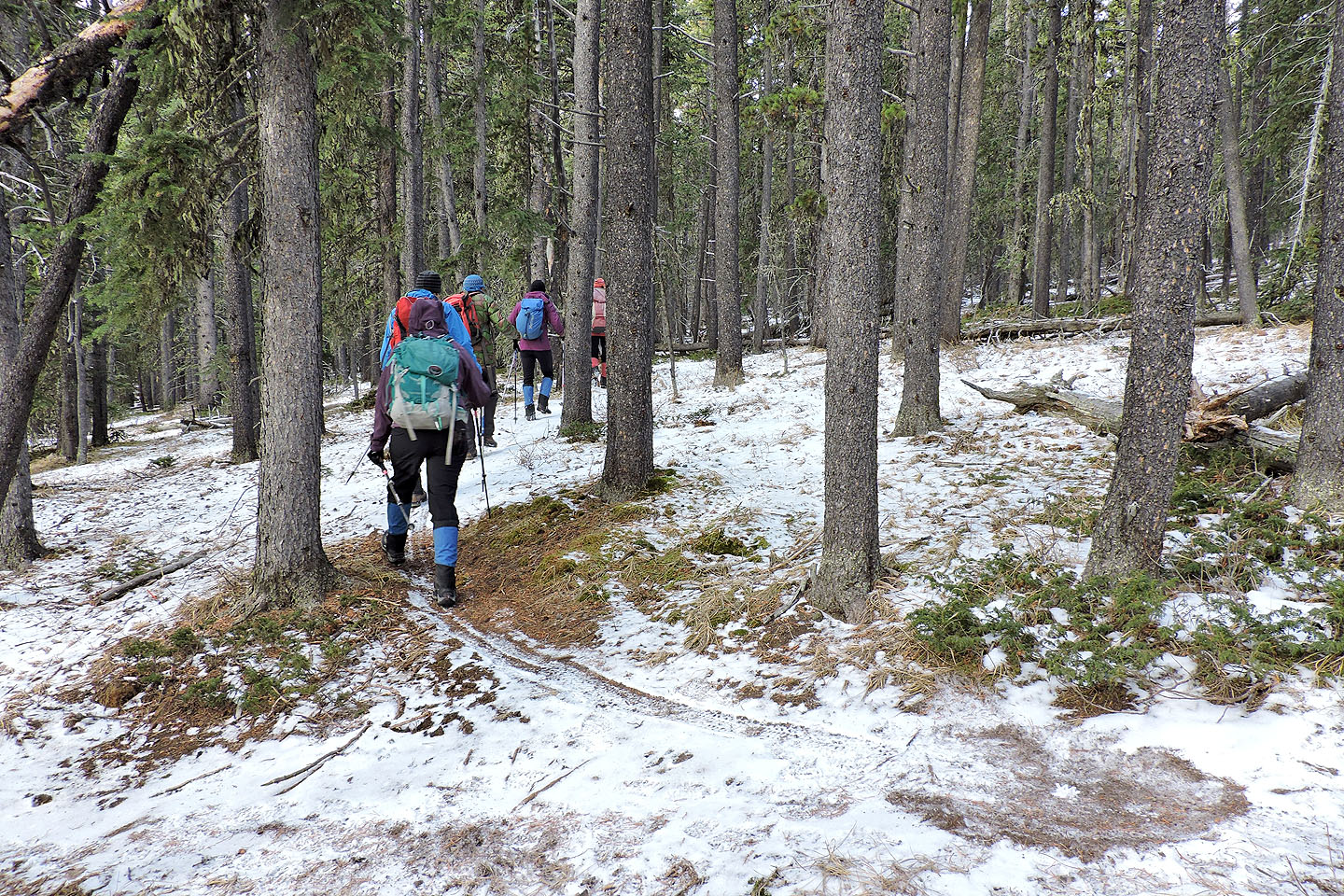 Near the summit, we turned left at a junction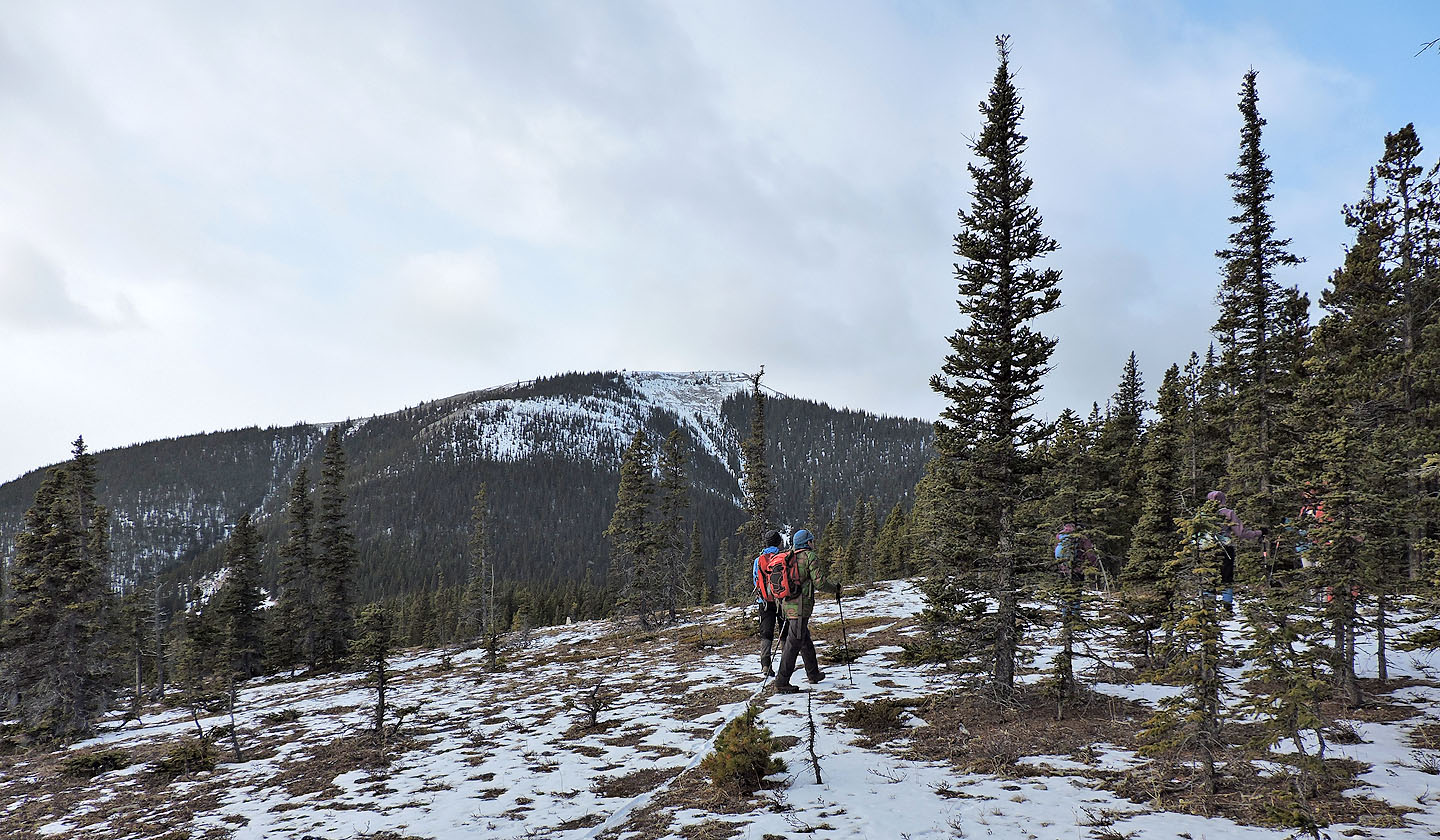 We came to a clearing on top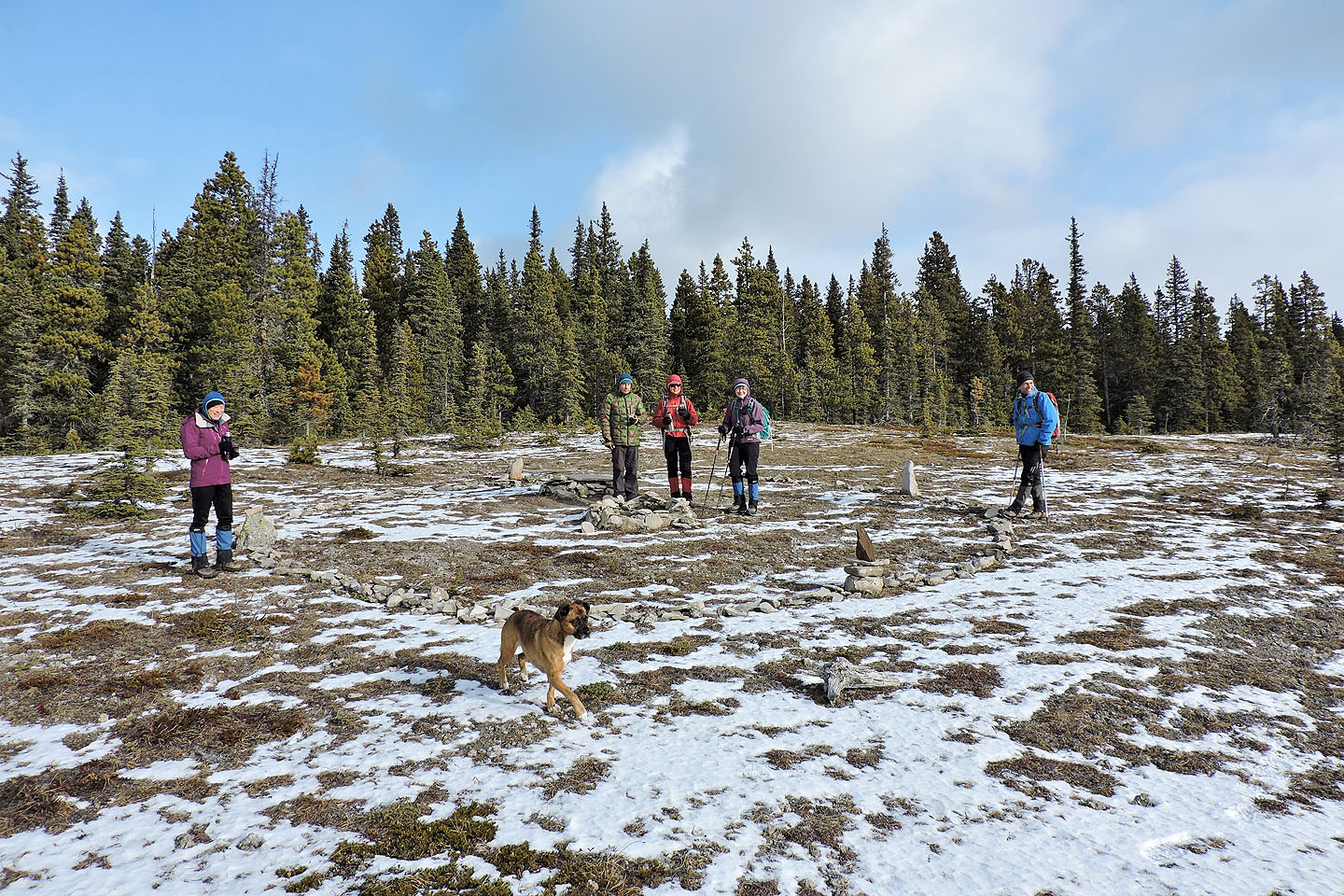 A stone circle decorates the meadow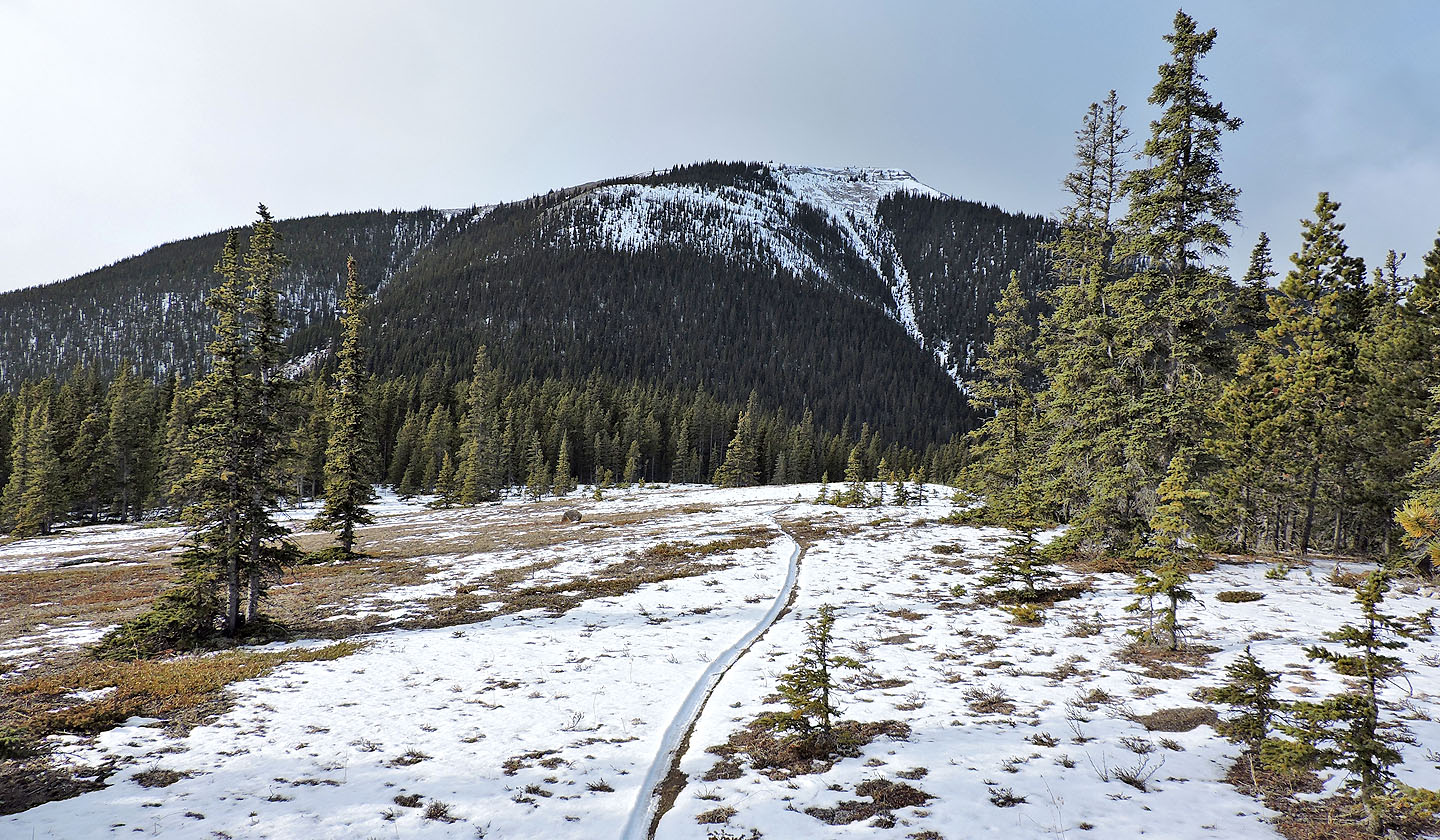 Prairie Mountain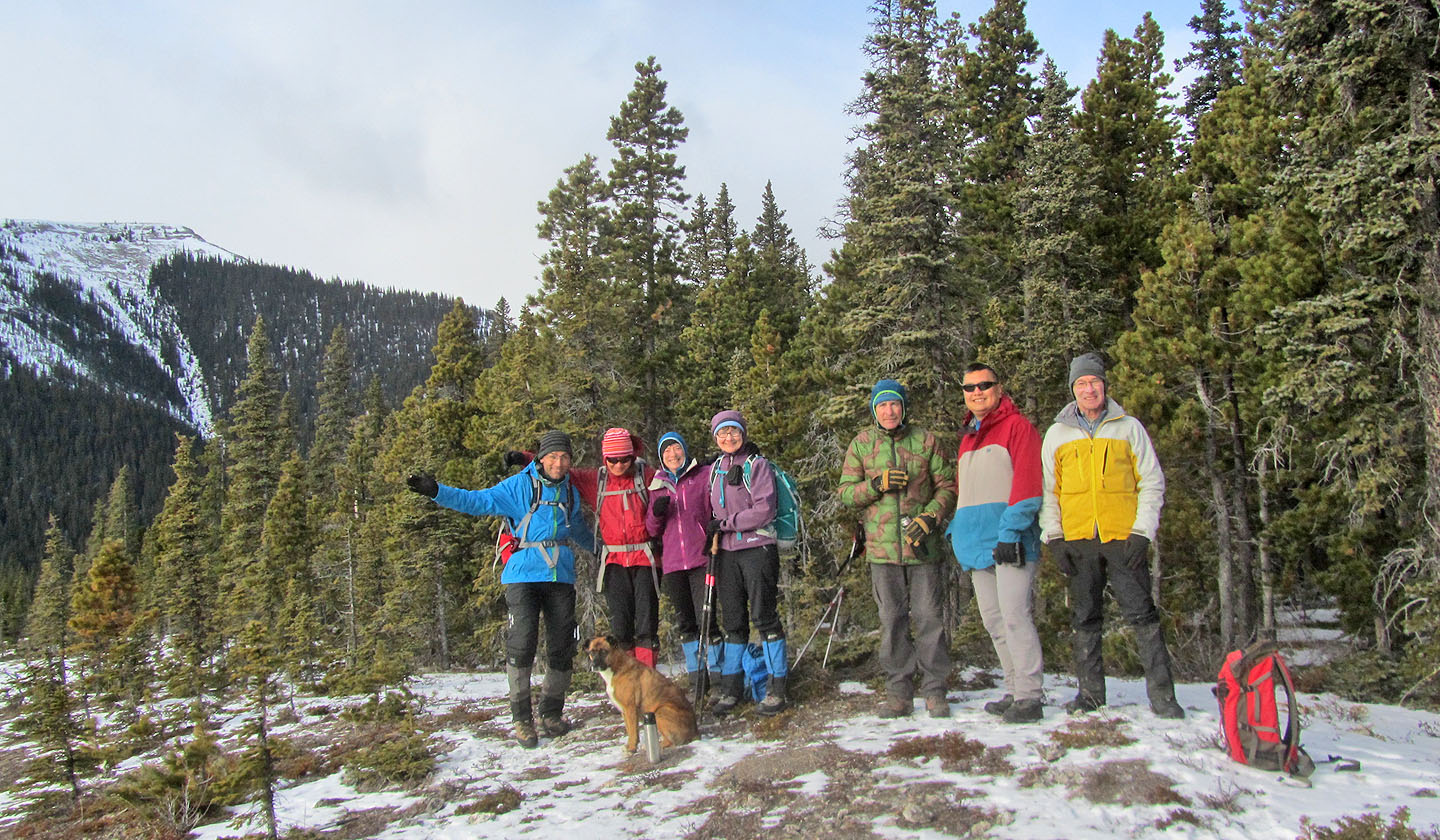 Ali, Ruthie, Zosia, Wendy, Dinah, Andrew, Sonny and me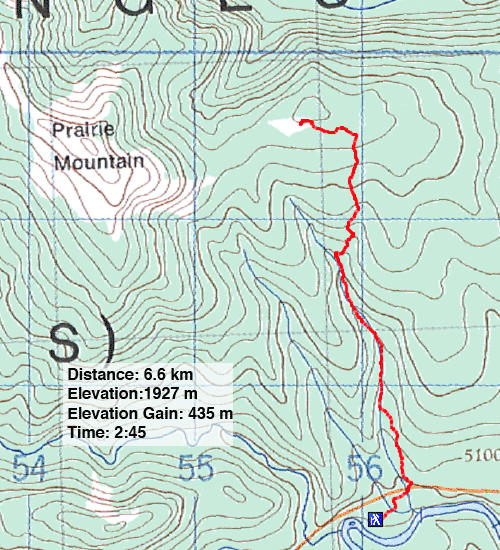 82 J/15 Bragg Creek