bobspirko.ca | Home | Canada Trips | US Trips | Hiking | Snowshoeing | MAP | About

Gunnery Pass
Kananaskis, Alberta
March 18, 2021
Gunnery Pass wasn't my first objective for an end-of-winter trip, but when I spied the deep snow on the east slope below Gunnery Mountain when I was partway up Gunnery Pass trail, it kiboshed a summit bid. The south ridge ascent of Gunnery Mountain was probably in fine shape, but I had done that and was looking for a different approach. So I settled on continuing to Gunnery Pass.
It's a short trip and would have been even quicker if half the trail hadn't been under snow. Here and there I floundered and lost the path at times. Even so, I enjoyed climbing to the pass. The pass itself is treed, but the open slope on the right beckoned. I reached a grassy bump with good views, although nearby Bull Creek Hills and Holy Cross Mountain dominated much of it. I spent several minutes on top before going back down the trail. Gunnery Mountain, at least reaching from below the pass, will have to wait a few more weeks.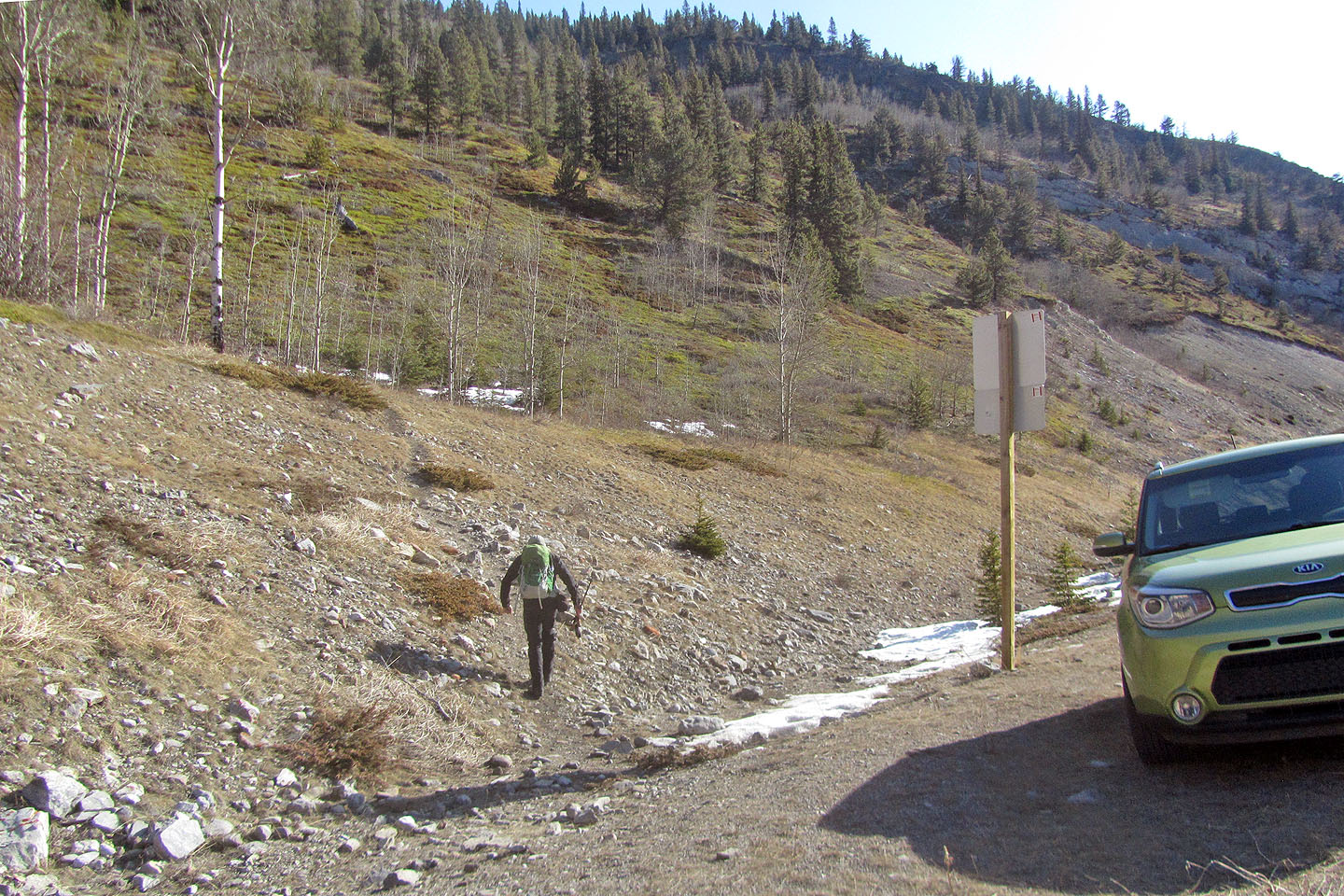 Starting up the trail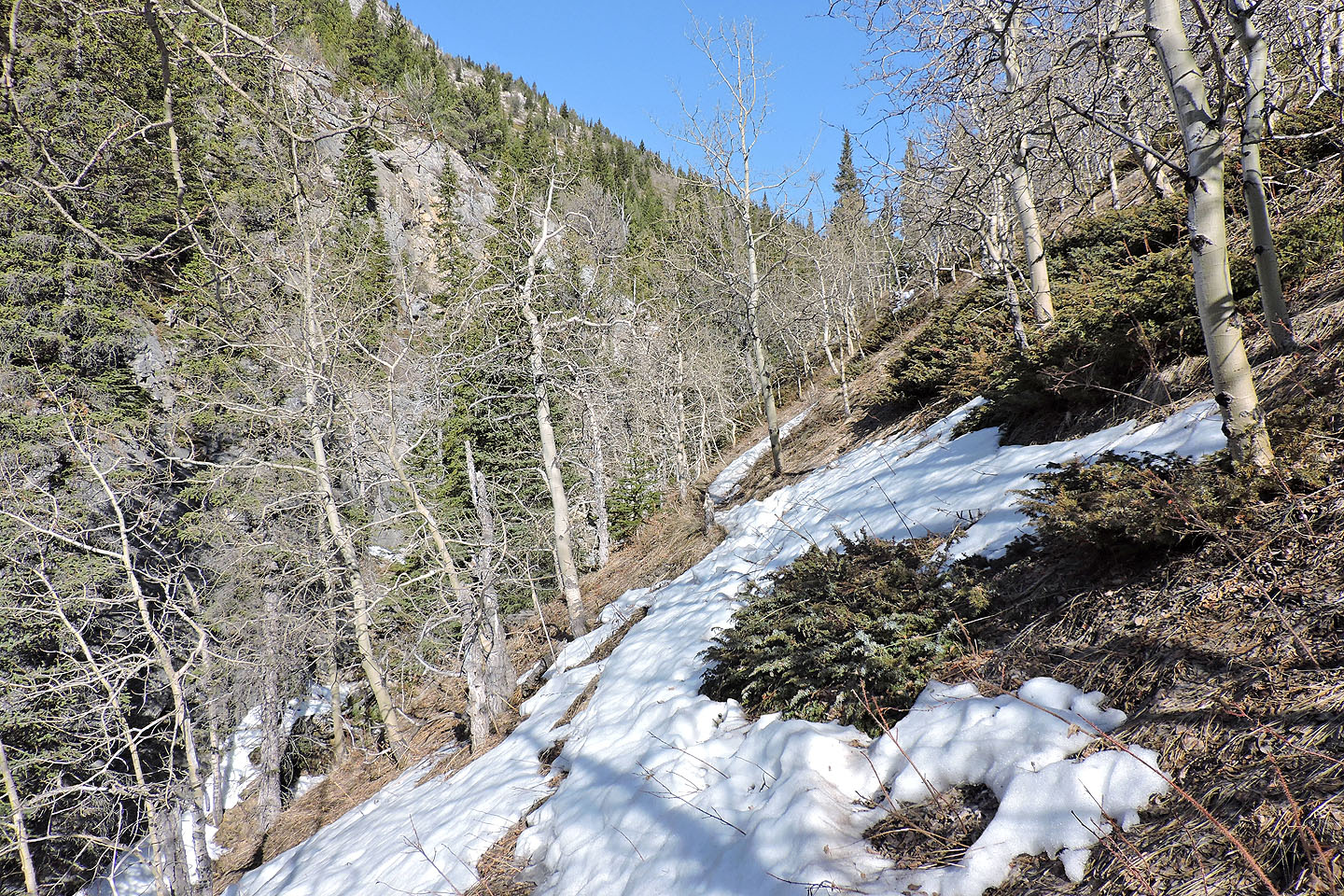 The trail begins climbing the right side of a creek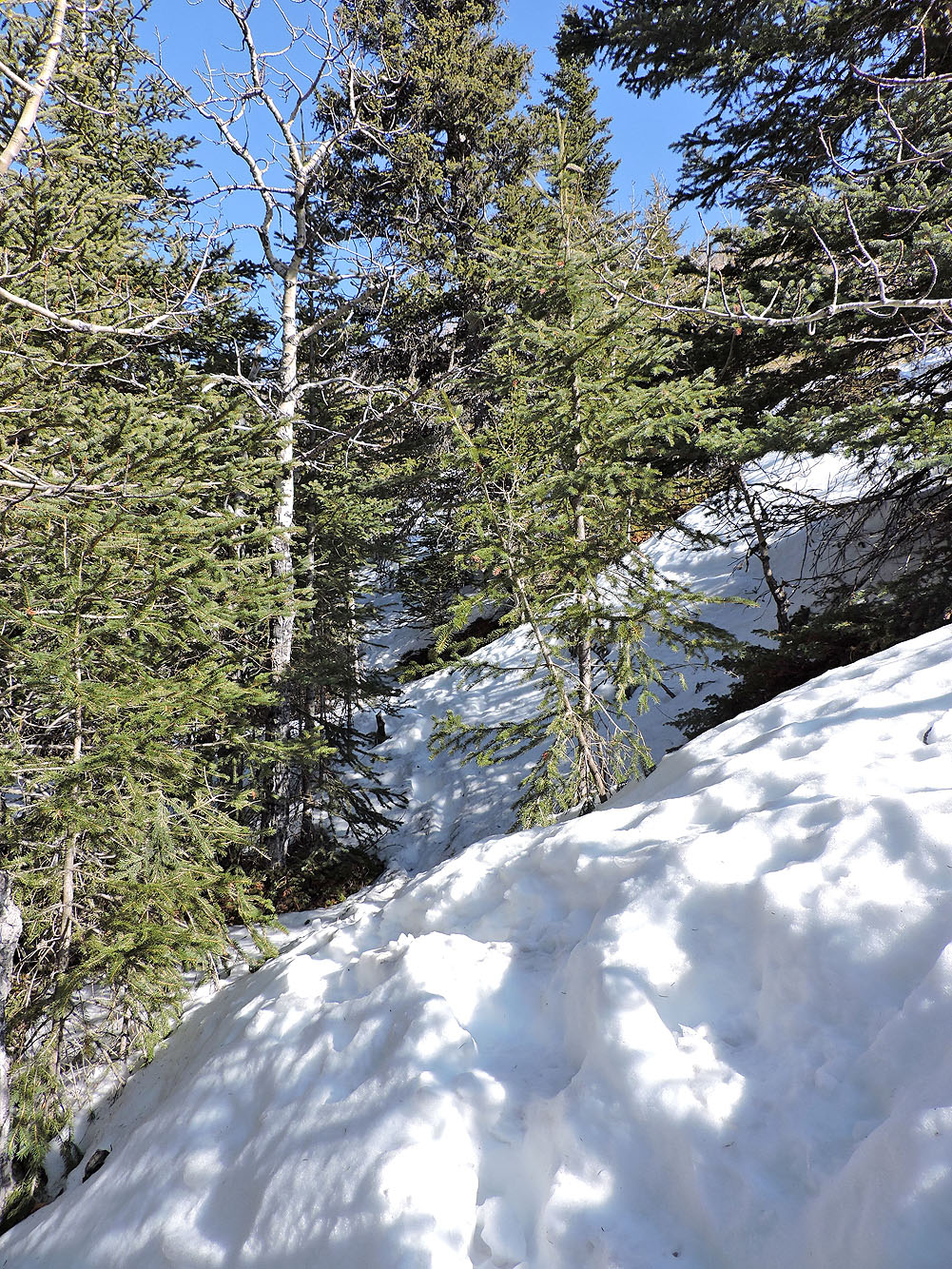 Still a lot of snow in some places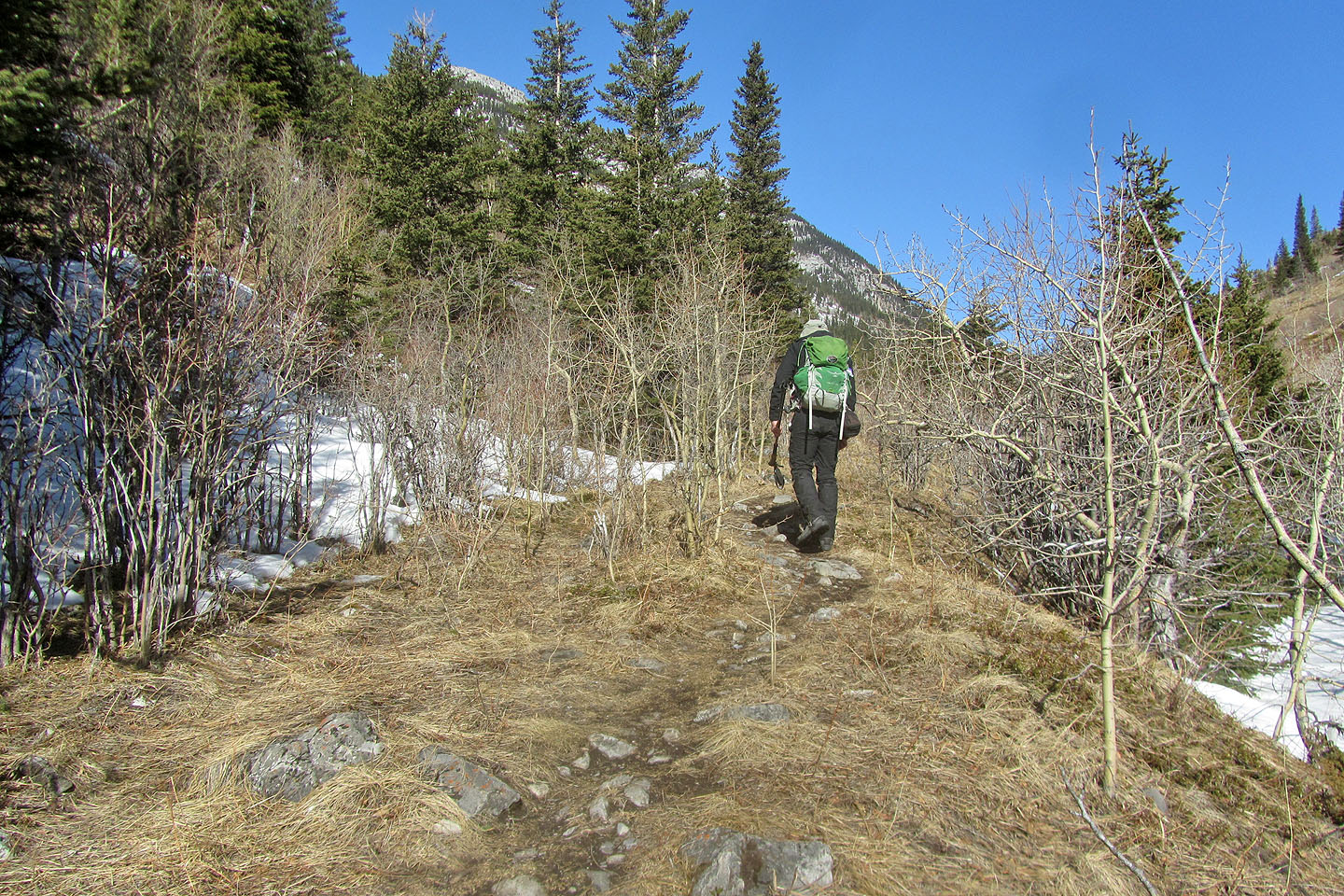 Where it was dry, the trail was obvious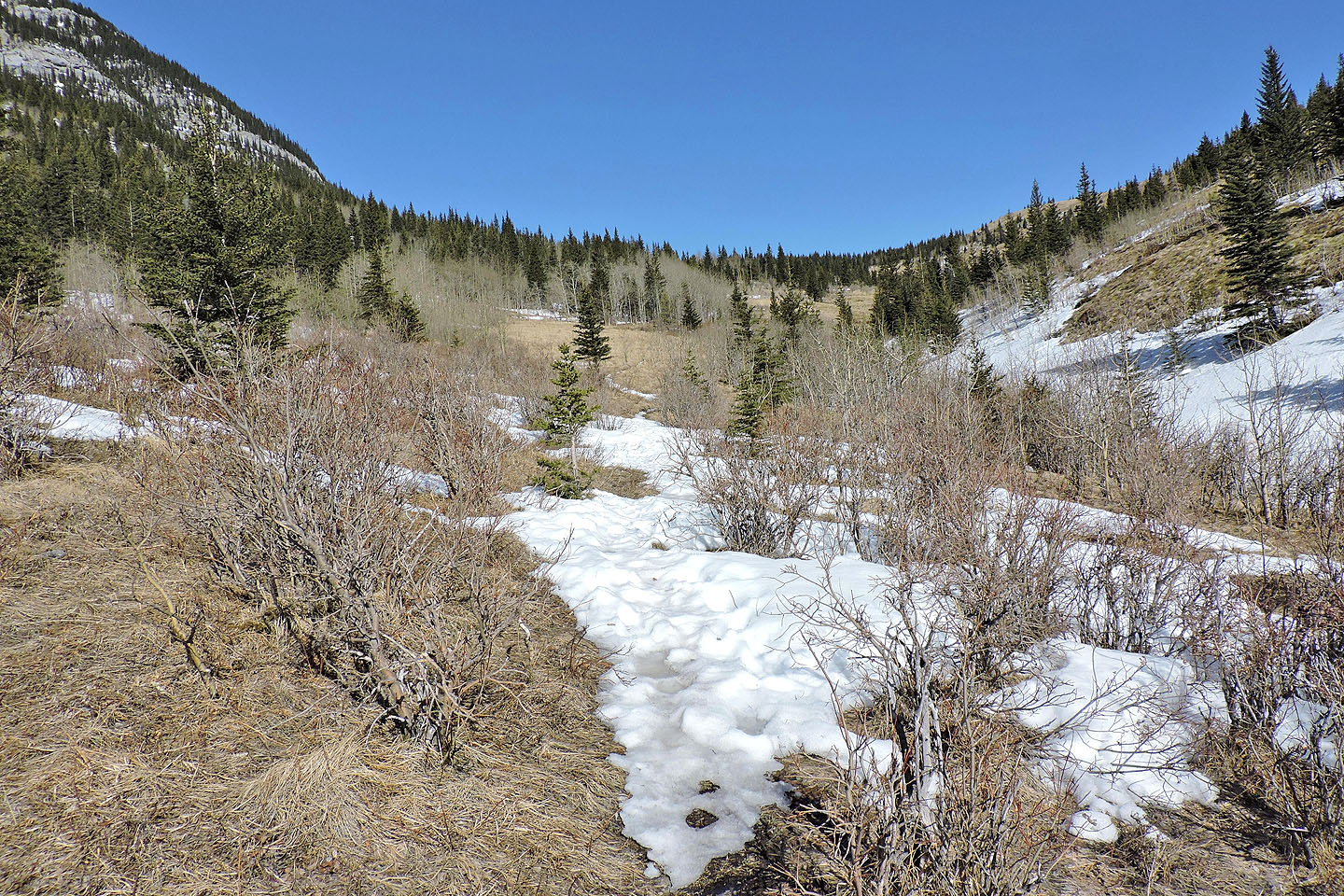 The pass came into view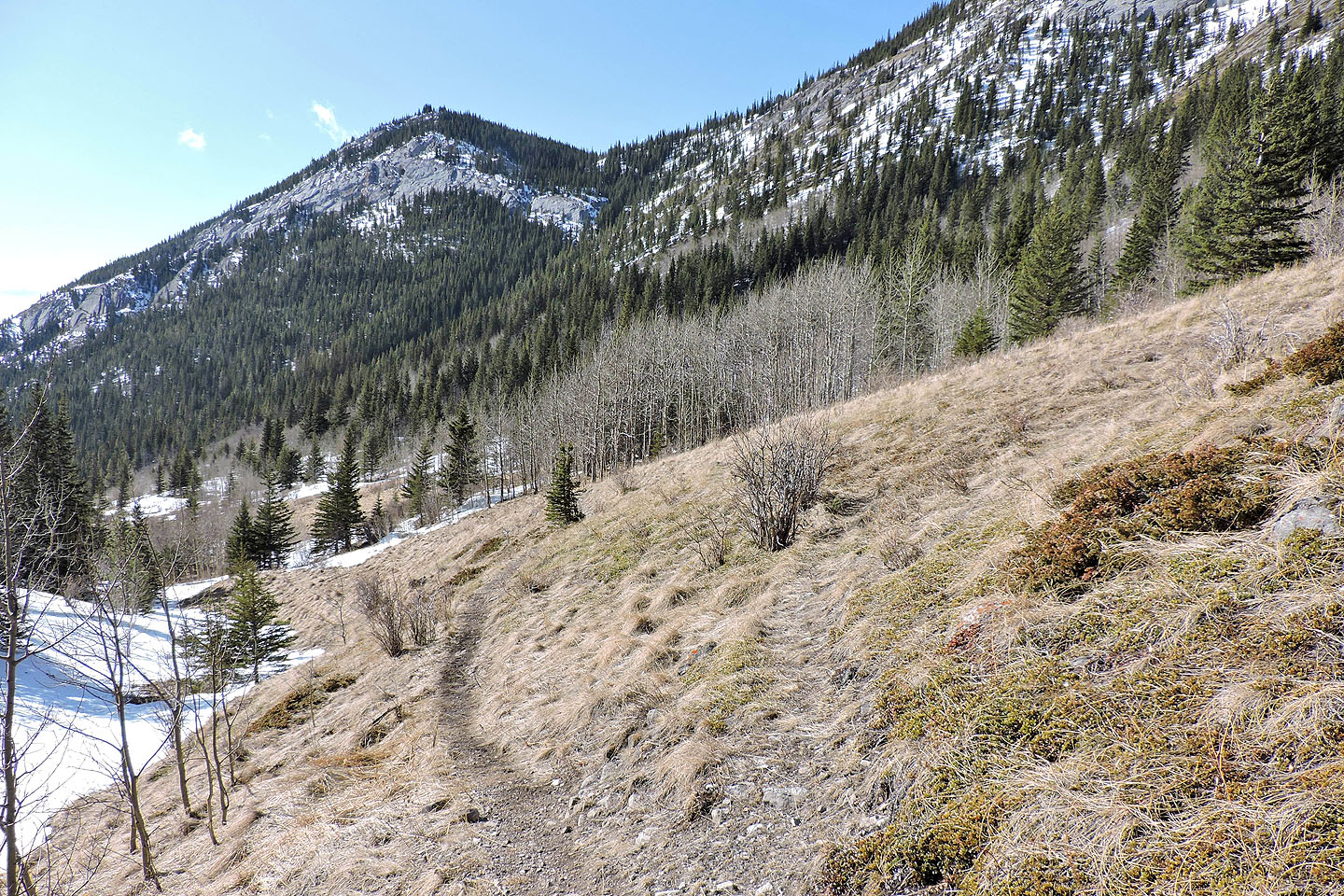 Looking back at Gunnery Mountain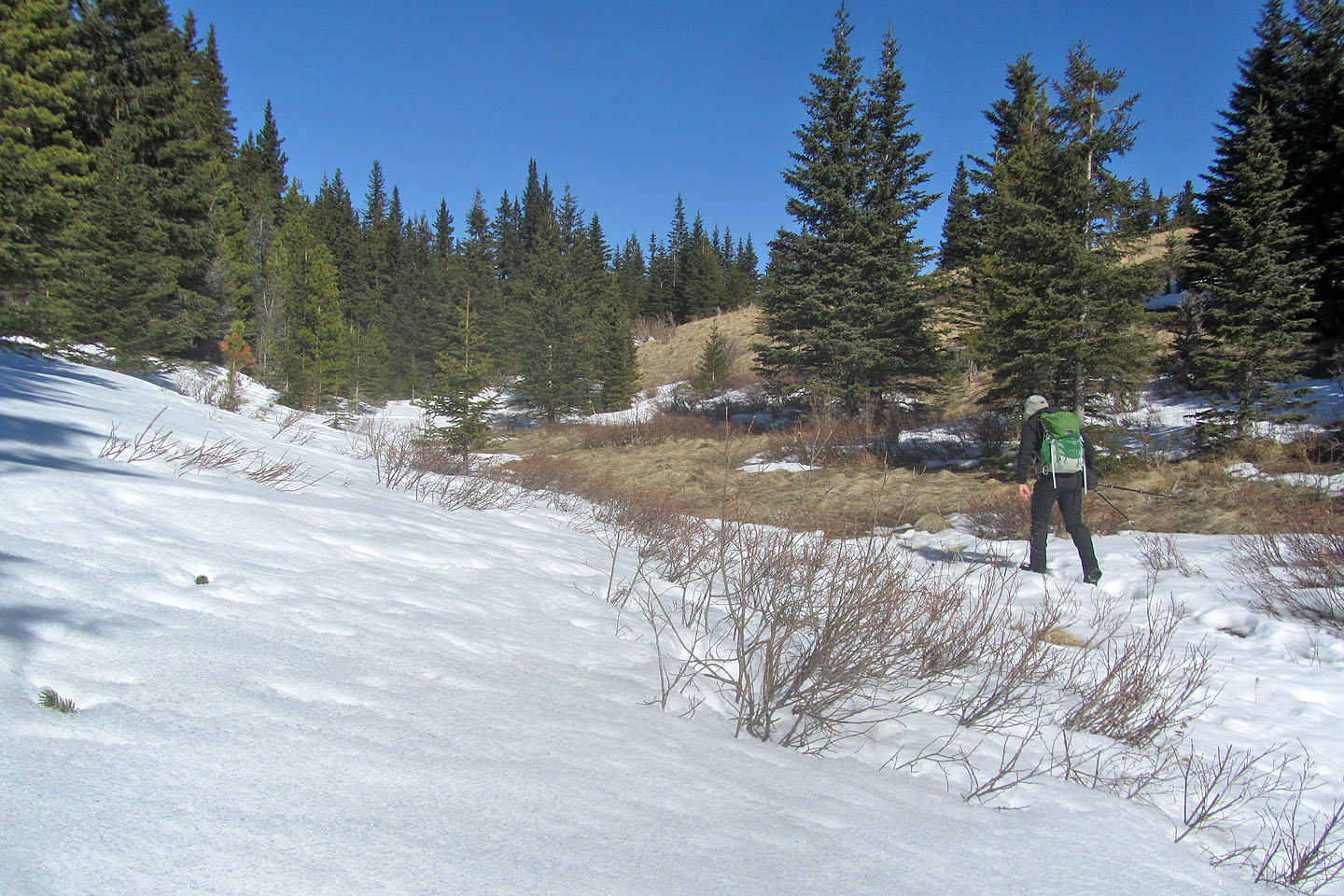 The pass is treed so I headed to the meadowy slope on the right

I made my way to a high point where I took a panorama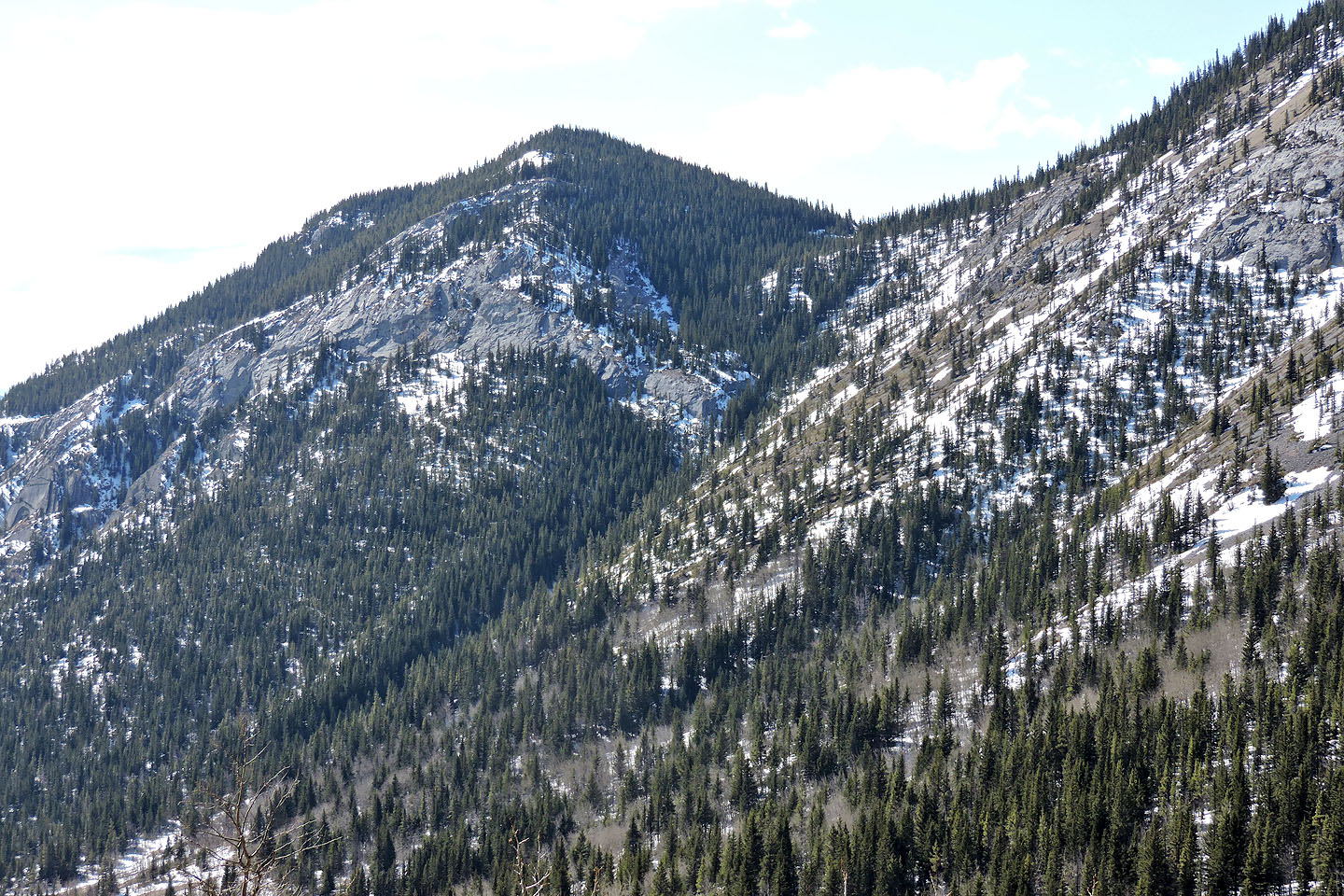 A close look at Gunnery Mountain. A trail runs to the notch, but I saw no sign of it.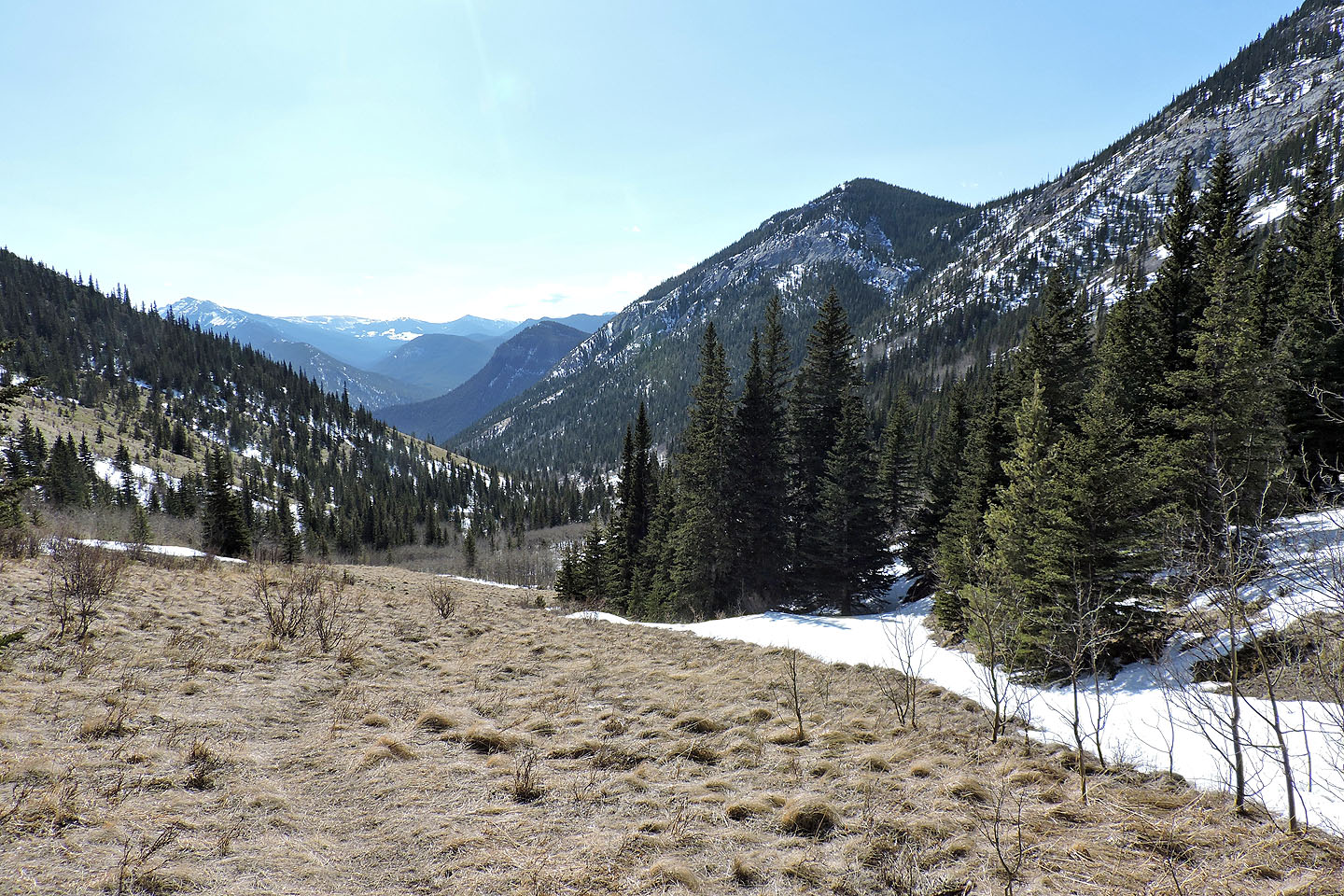 I had a nice view as I started back down the valley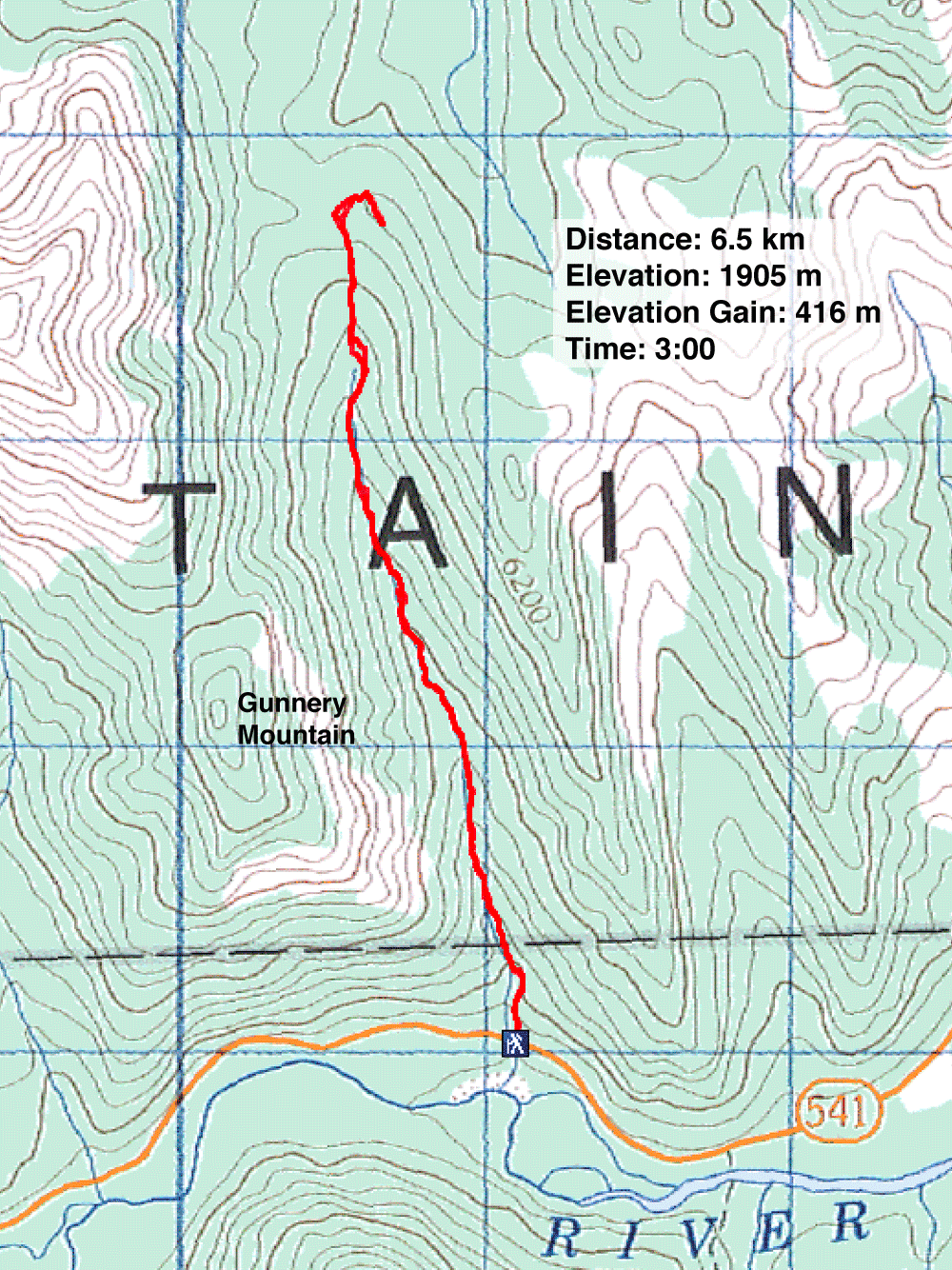 82 J/7 Mount Head