,bobspirko.ca | Home | Canada Trips | US Trips | Hiking | Snowshoeing | MAP | About
Greenview Hill (attempt)
Ghost Public Land Use Zone, Alberta
May 13, 2023
I ventured north of Waiparous Village to hike what I thought would be a simple, easy hill. I was wrong. Satellite imagery suggested the summit ridge was free of trees, but it wasn't the case. It was the worst scenario a hiker could face.
I parked at a gate fronting a road that leads to a gas well site. After walking 1.4 km up the site road, I started up a lightly forested slope. But when I reached the ridgetop, I was shocked to find extensive deadfall. There seemed no way to avoid it since the ridgetop followed a cliff band with a drop on the right and deadfall extended far left. I painstakingly covered 250 m before giving up 500 m short of the summit. I had cut my legs on branches and decided not to risk further or worse injury. After starting back, I found a break in the cliff band. This bypassed much of the deadfall, and I quickly descended the slope.
Unless I find a way to avoid the deadfall and if the summit itself is clear of fallen trees, I can't imagine ever returning. I called it Greenview Hill in keeping with nearby Greenview Ridge.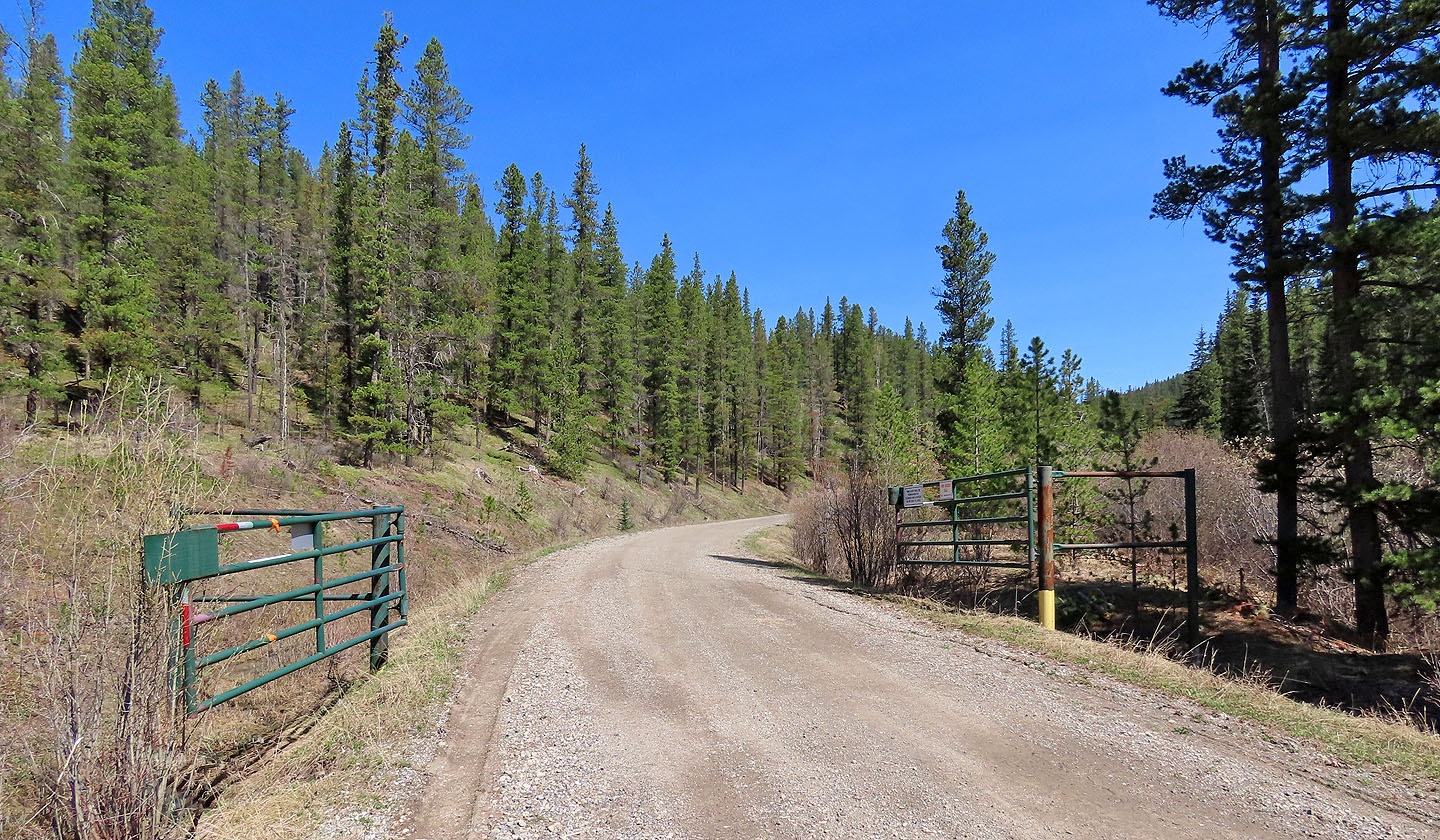 I parked near the gate. A sign warns of the gate being closed (mouse over).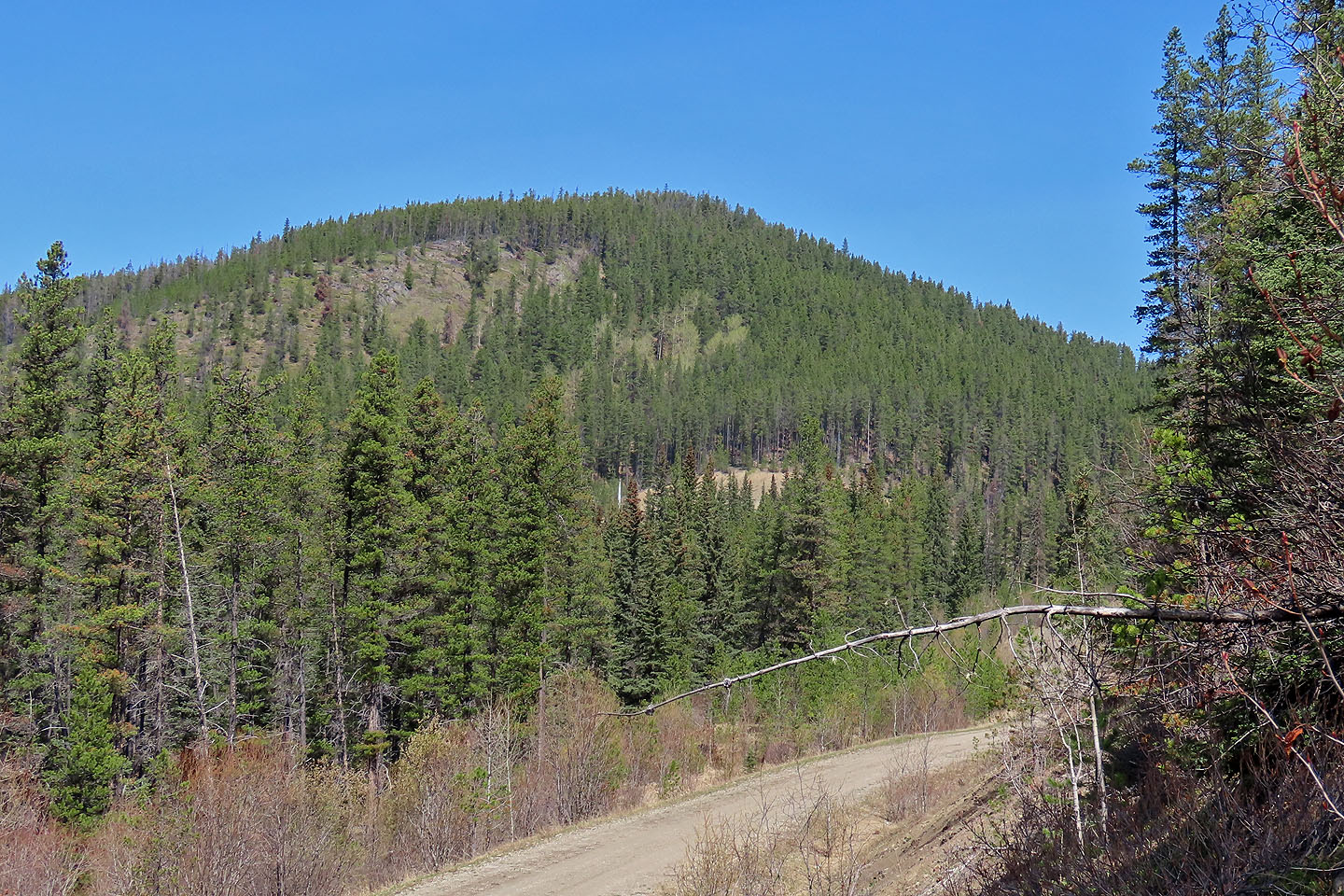 The gas well site is in the centre. I ascended the wooded slope on the right.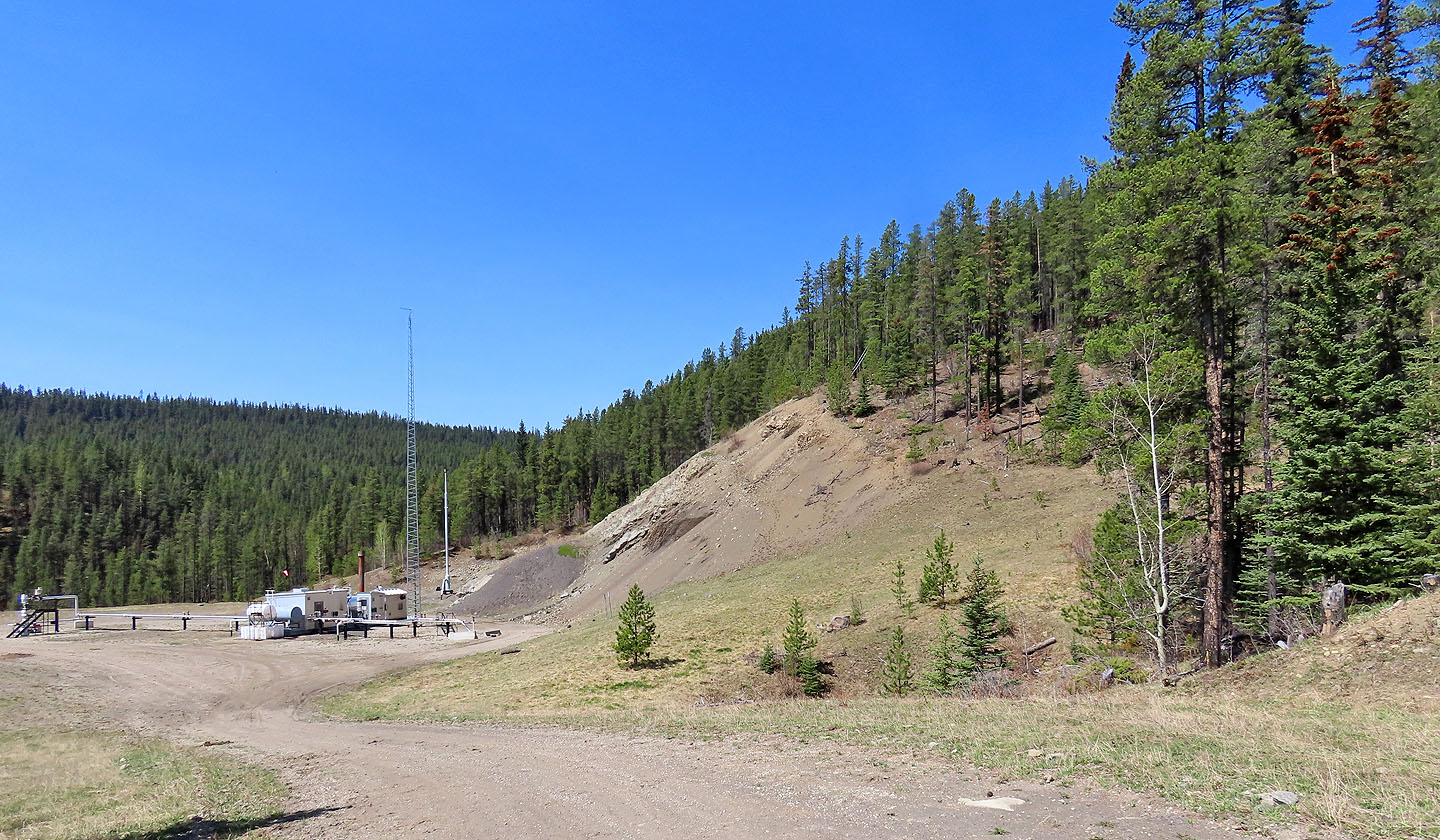 Before reaching the gas well site, I ascended the ridge ahead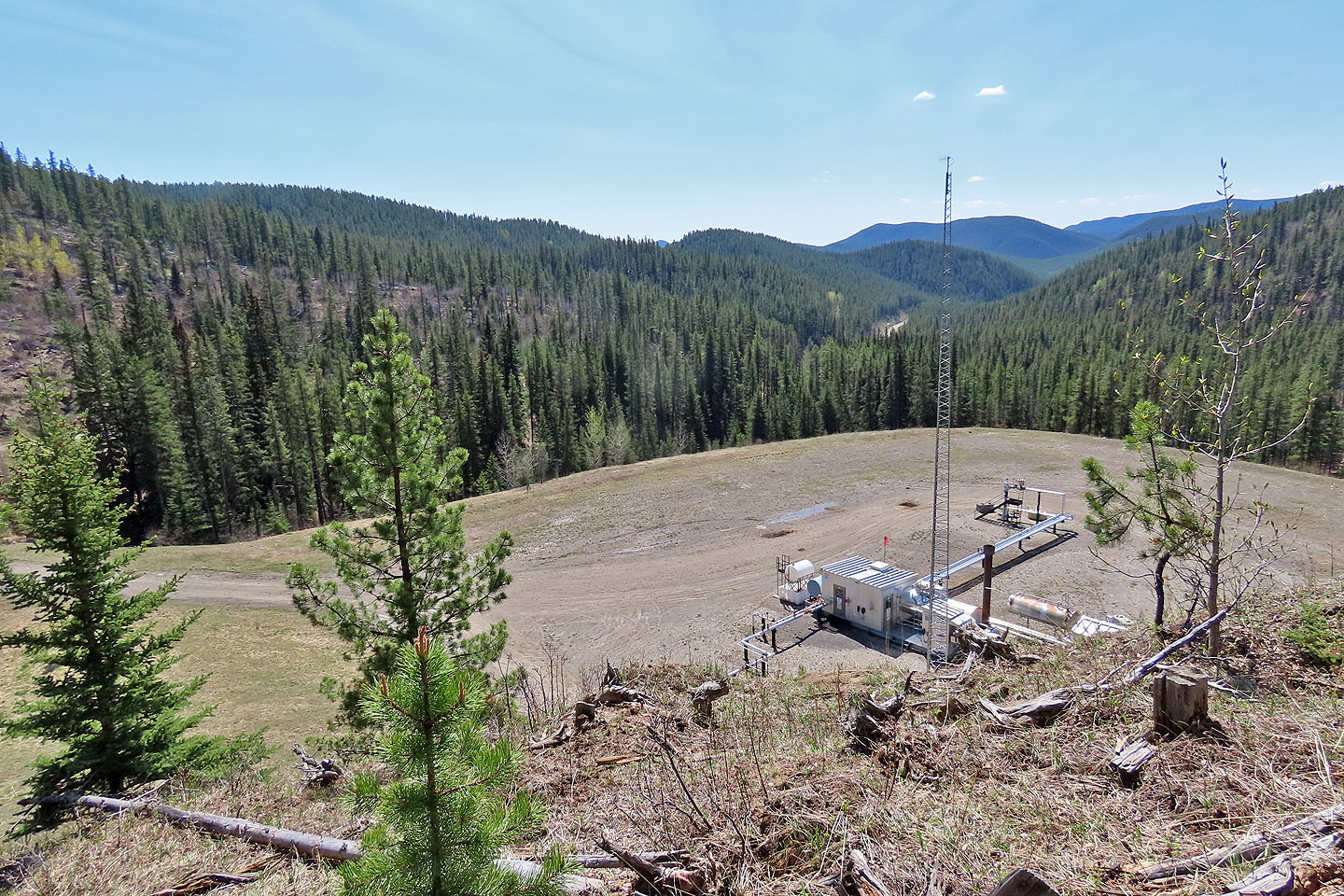 Looking back at the site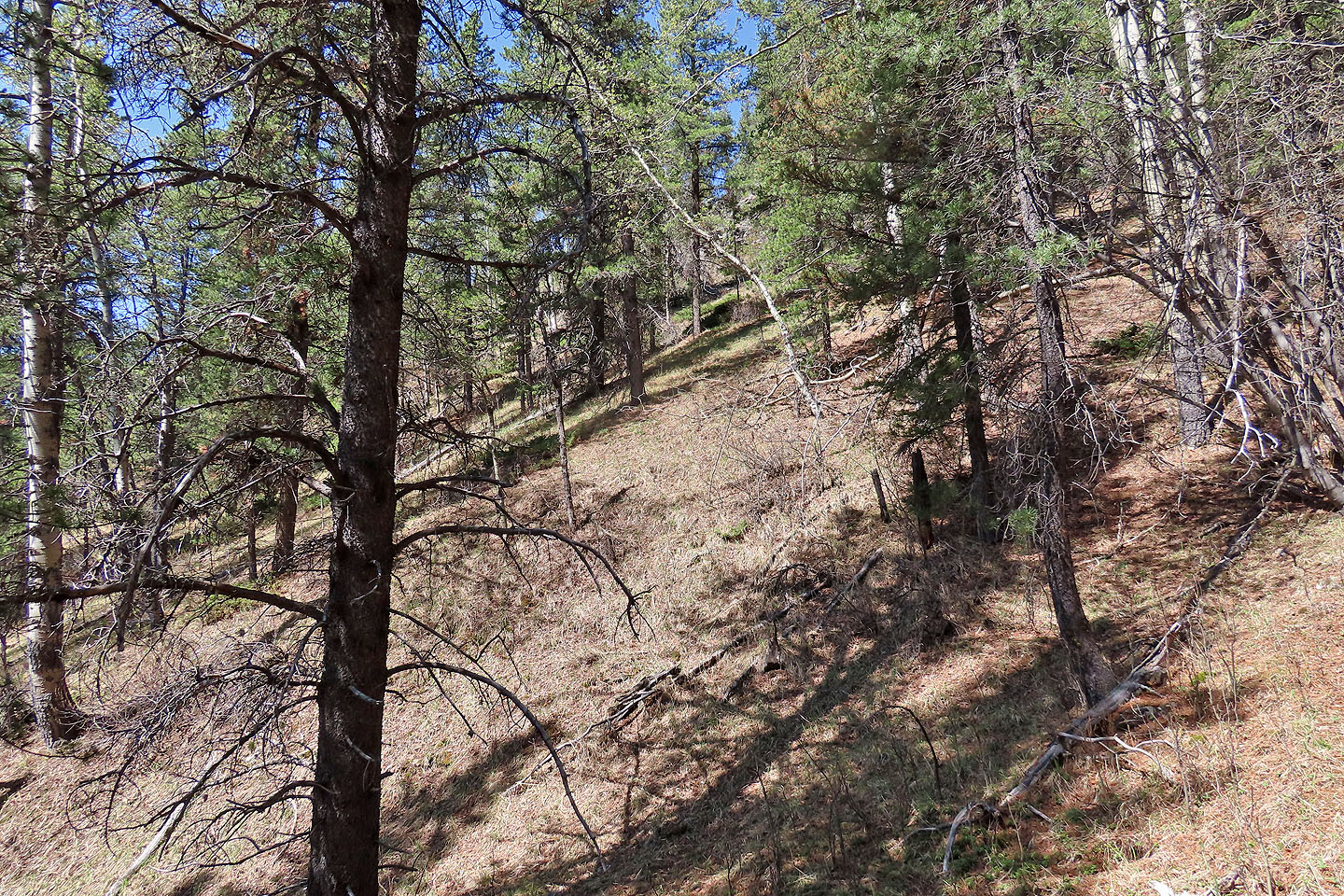 Hiking up the slope was easy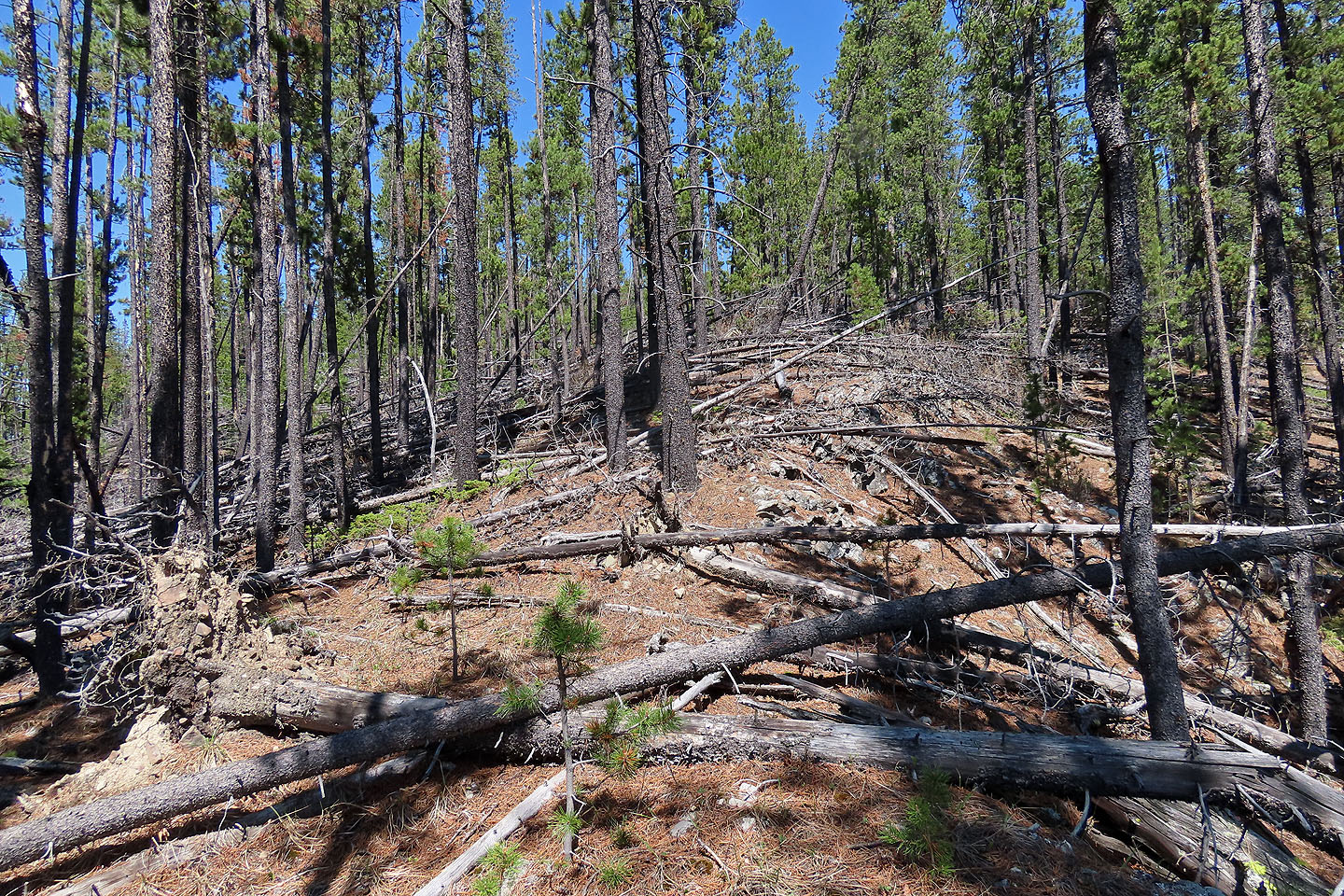 Deadfall the ridge crest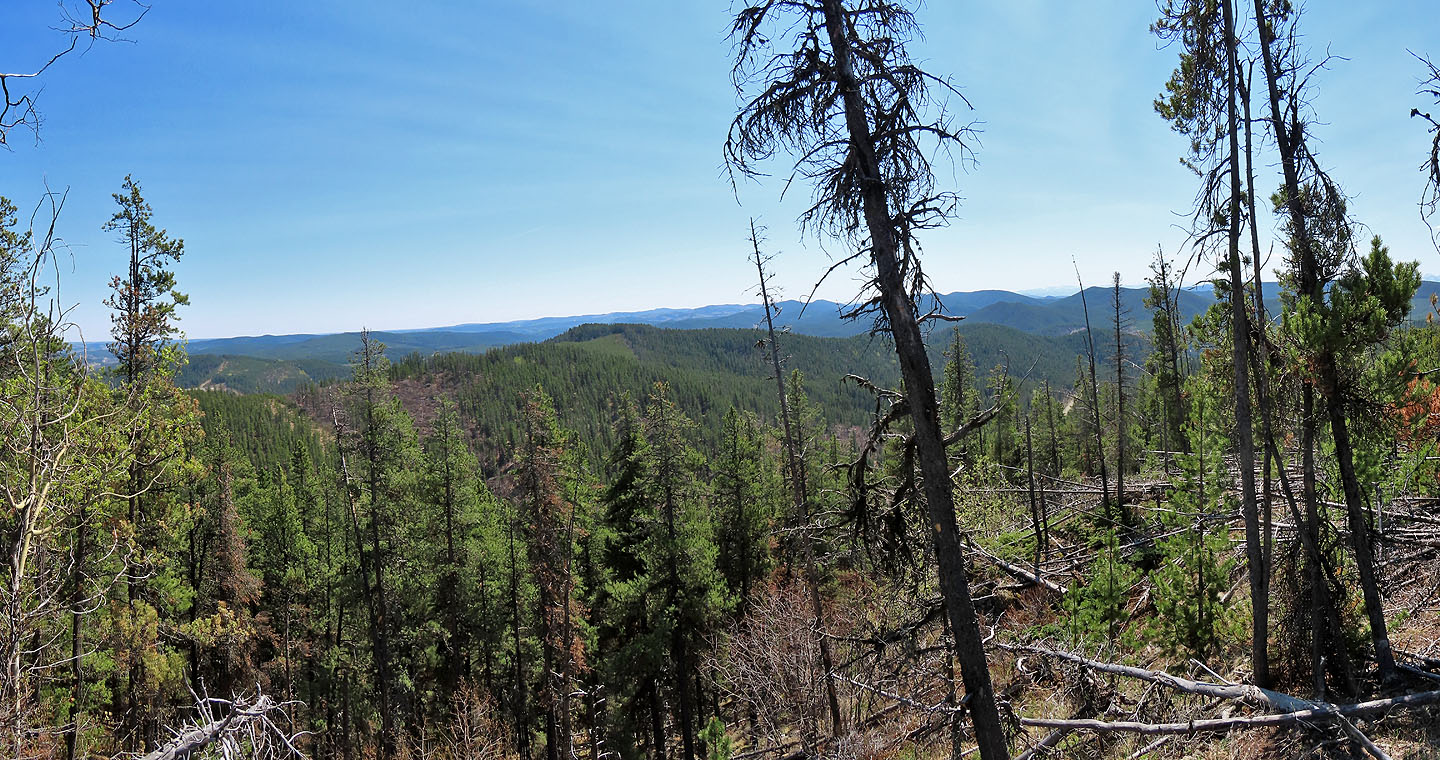 Not much views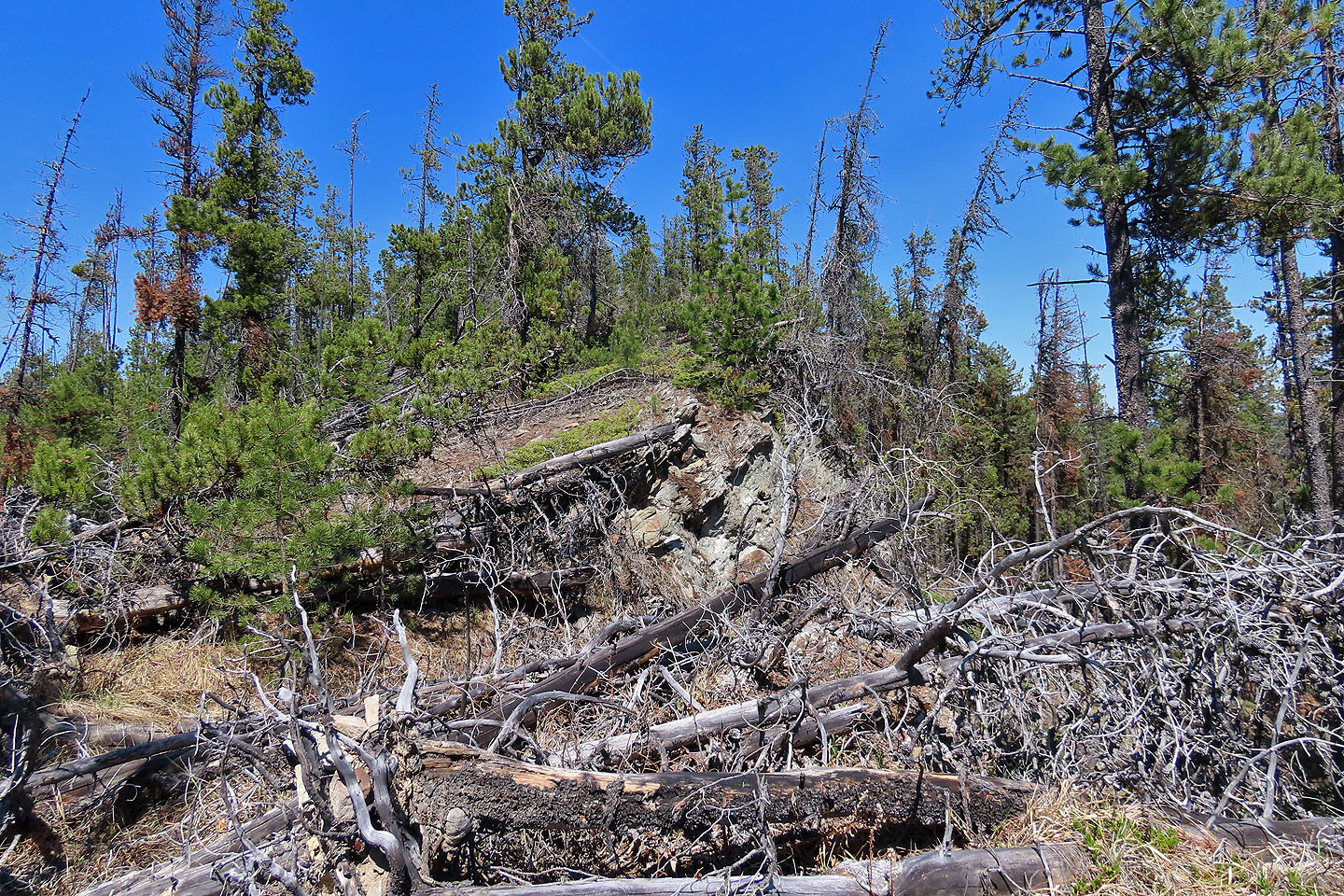 Travel was difficult and hazardous, so I turned around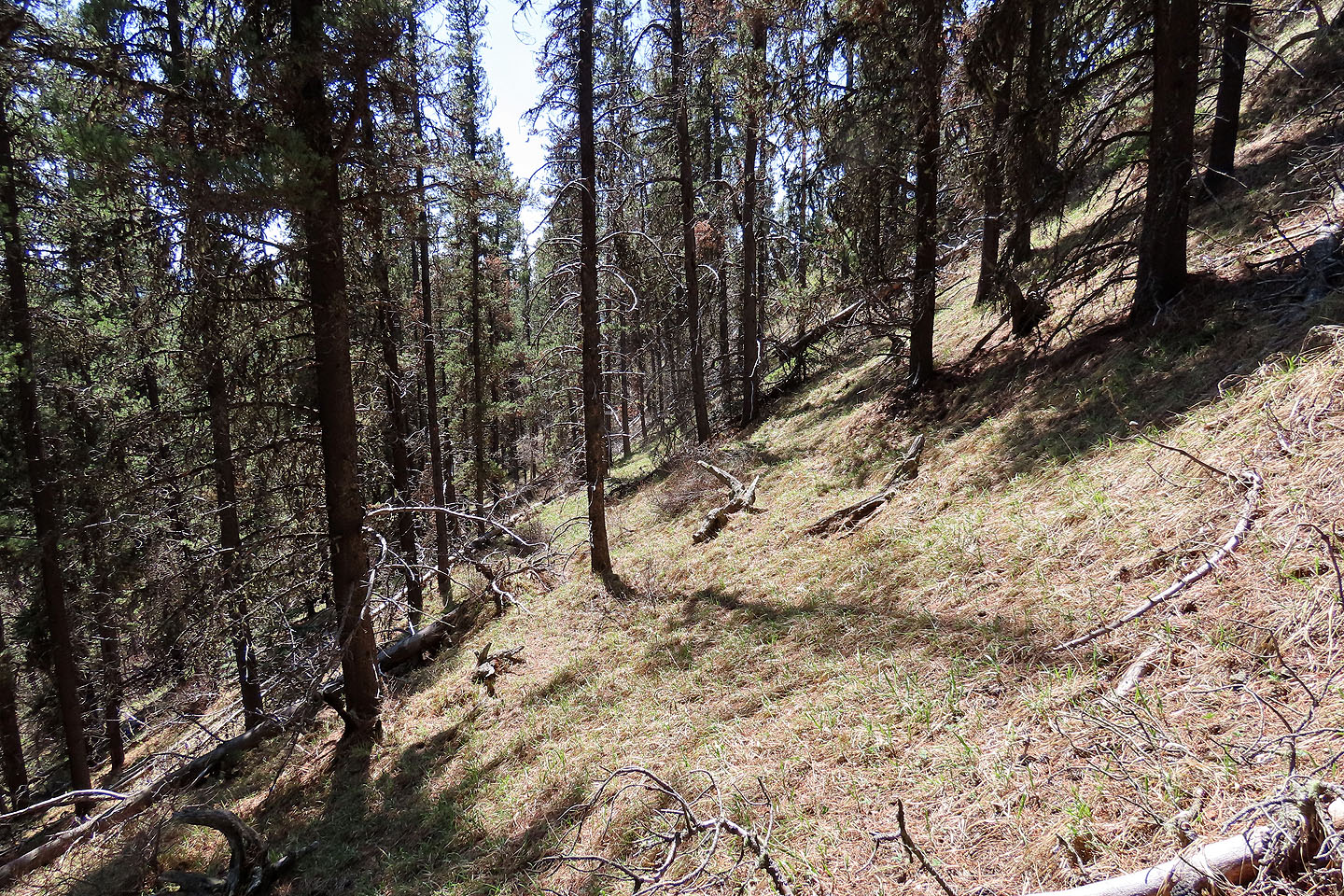 I came off the ridge at the first opportunity

82 O/6 Lake Minnewanka