bobspirko.ca | Home | Canada Trips | US Trips | Hiking | Snowshoeing | MAP | About

Castle Lookout
Banff National Park, Alberta
May 12, 2018
Distance: 7.6 km
Cumulative Elevation Gain: 576 m
Dinah and I have been on many fire lookouts, but this is the first one we've been up that's stuck to the side of a mountain instead of on the summit. Even so, we enjoyed the hike and the views of familiar peaks.
Perched on cliffs below the treeline, Castle Lookout is less than half way up Castle Mountain. A good trail runs to the lookout. You can continue up the trail to reach an alpine hut, but it's rated as a 4th and low 5th class ascent. We were content to hike to the lookout.
At the start on Highway 1A, the trail is broad and lined with trees, but further on, it narrows and the forest gives way to small meadows and little cliffs. The trail comes to a small clearing where the fire lookout once stood. All that remains is the foundation. From there we could see Bow Valley stretching east and west, but details of the snow-covered peaks were lost in a haze. Curious, we briefly followed the trail above the lookout to see the cliff that the hut is on.
Castle Lookout is a short, easy hike so we weren't surprised to see others. At the lookout, we talked to a couple from Edmonton before heading back. On the way down, we passed several groups going up. If you want solitude here, at least on a nice weekend, be sure to start early.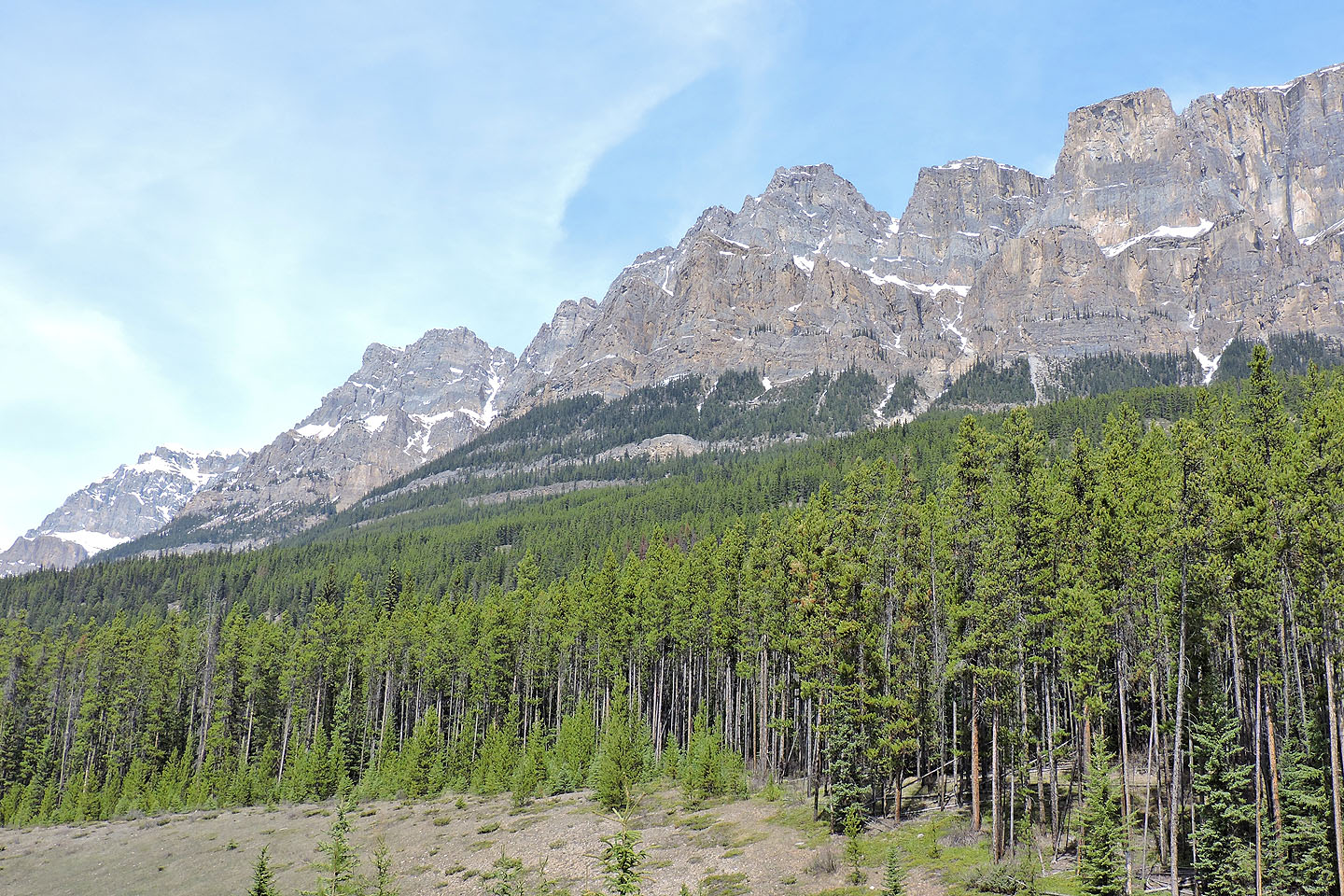 From the roadside, it's easy to pick out the cliffs below the treeline (centre) where the lookout is (mouse over for a close-up)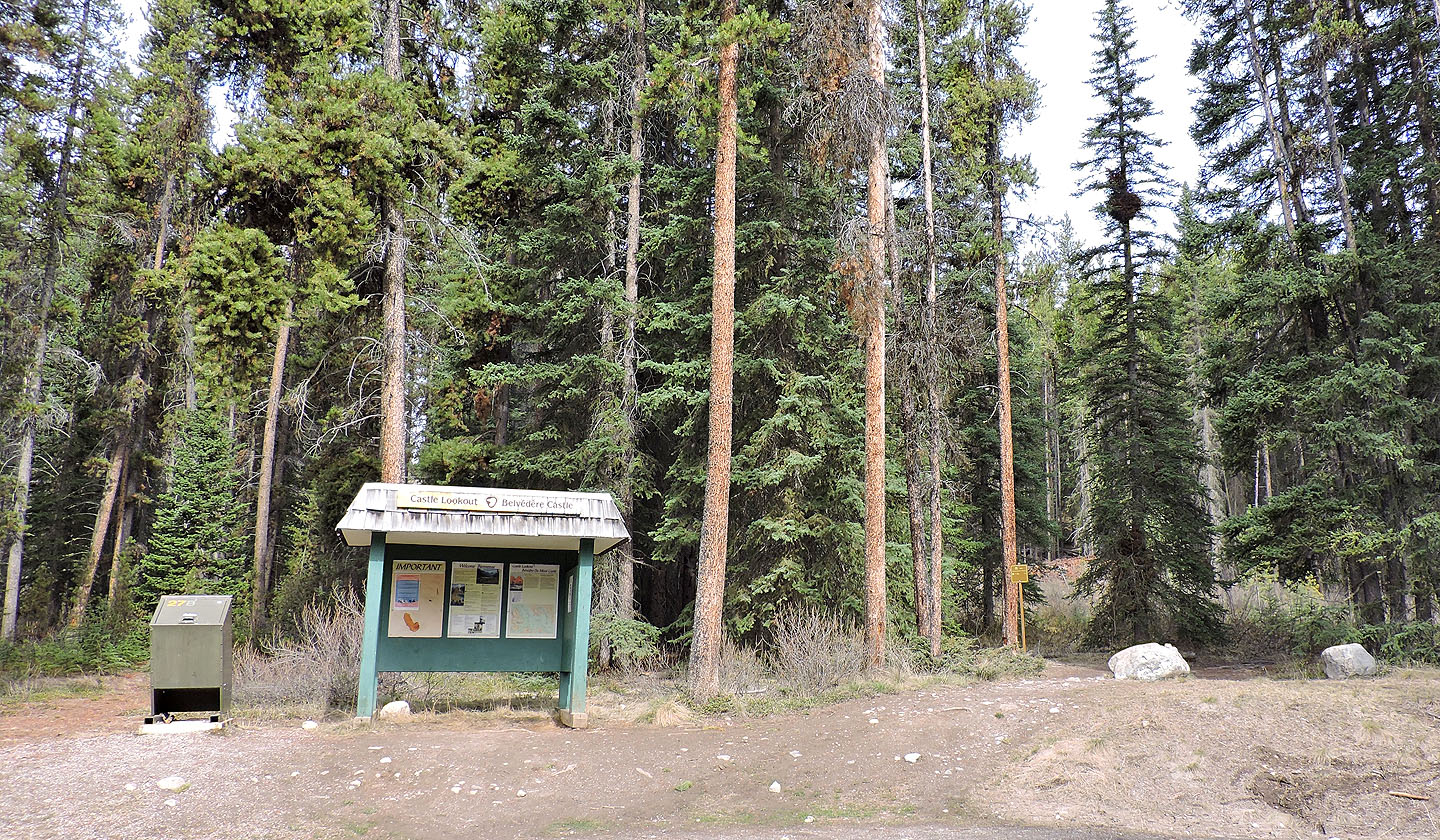 Castle Lookout trailhead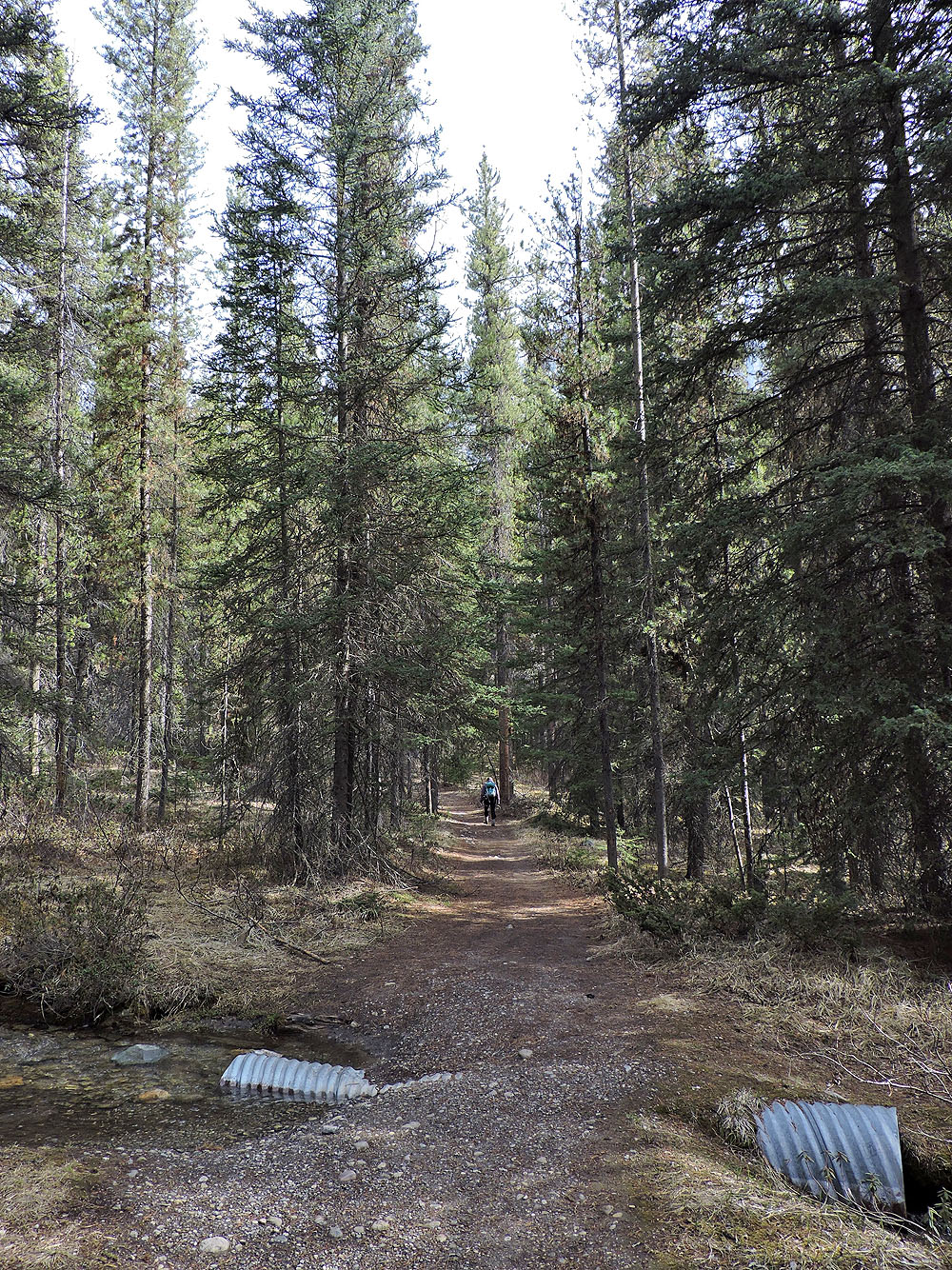 Starting up the broad path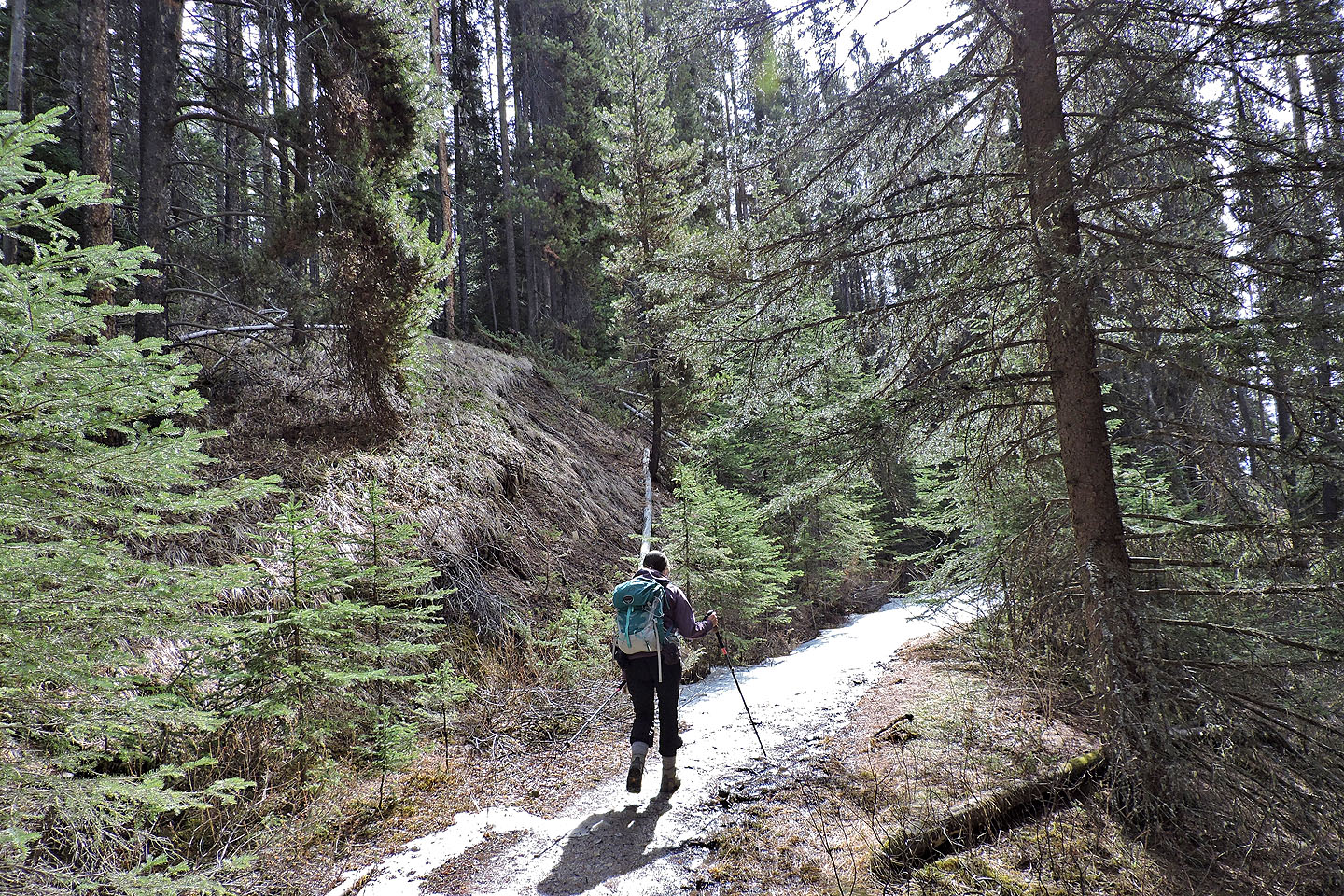 Lingering snow and ice on the trail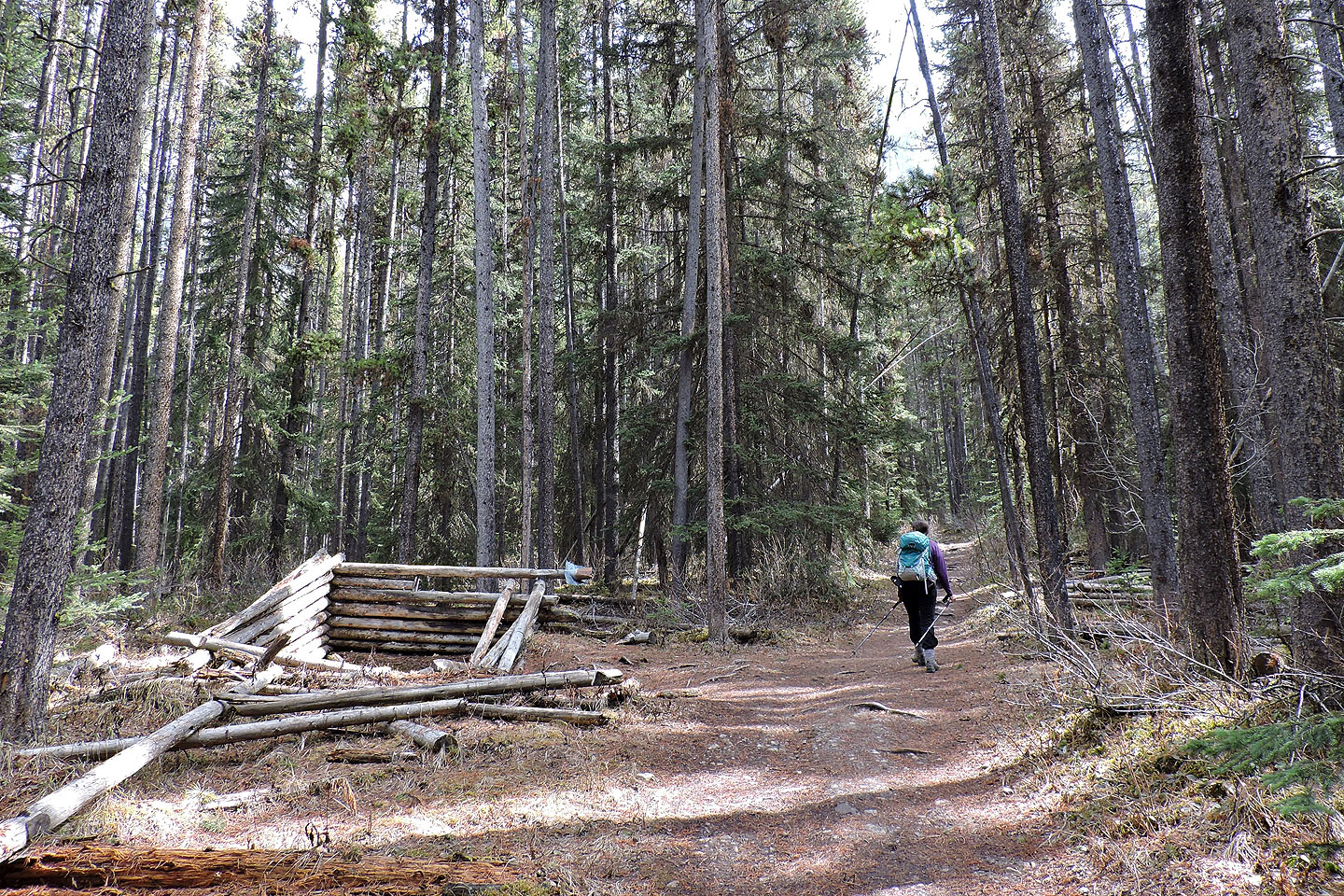 At 2.2 km we passed the remains of an old cabin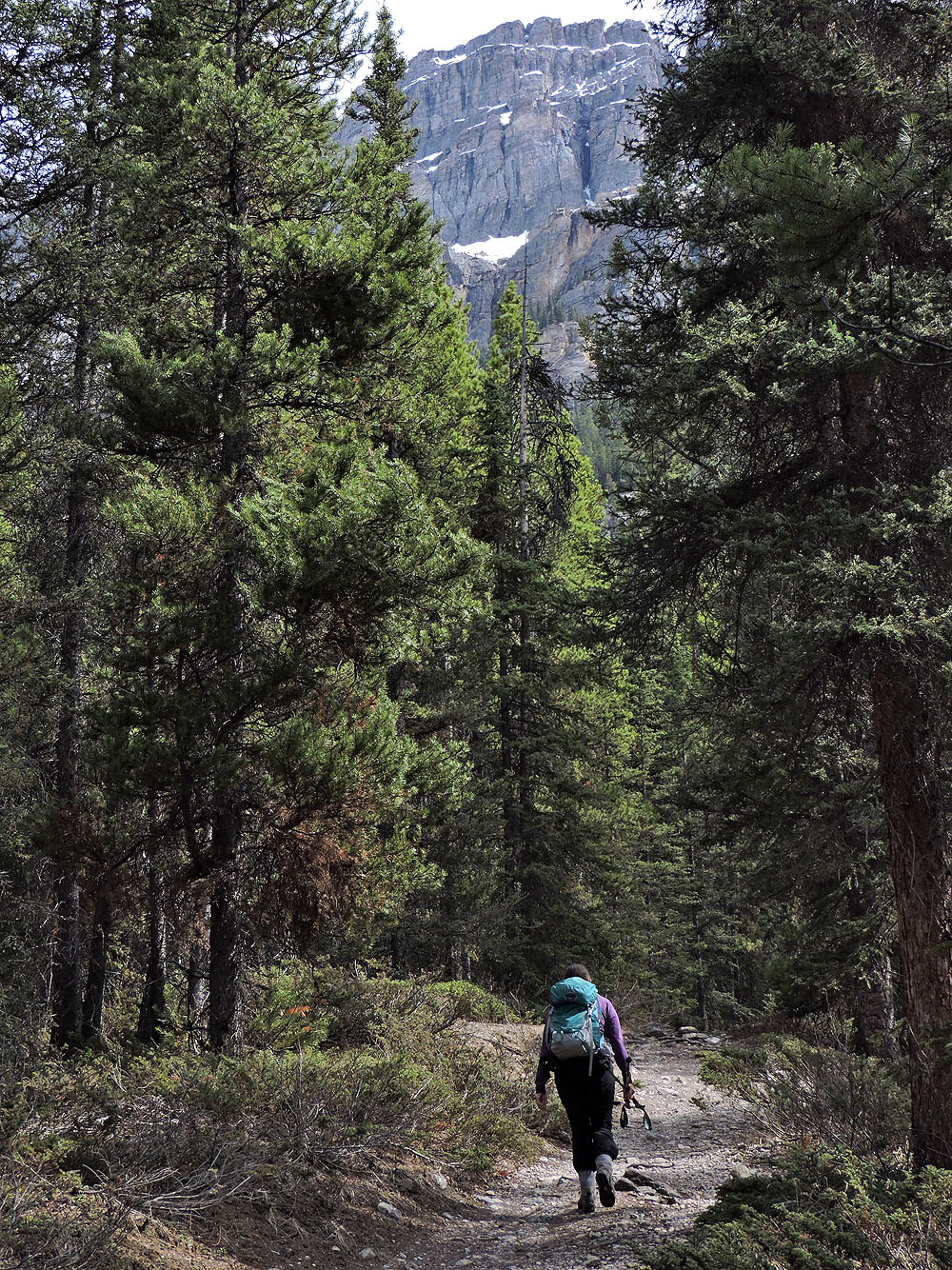 We caught glimpses of the impressive cliffs of Castle Mountain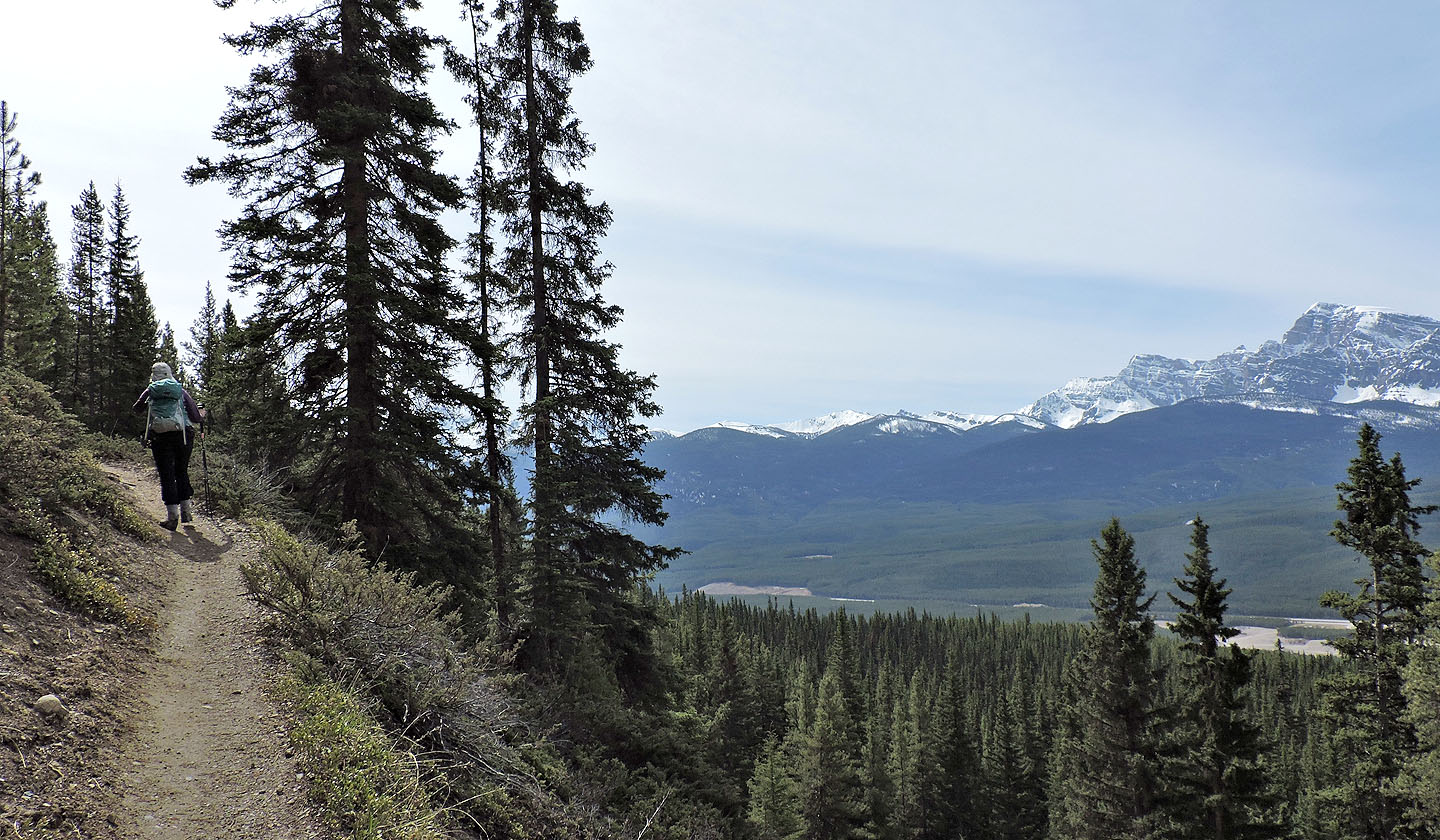 Storm Mountain is on the far right (mouse over for a close look)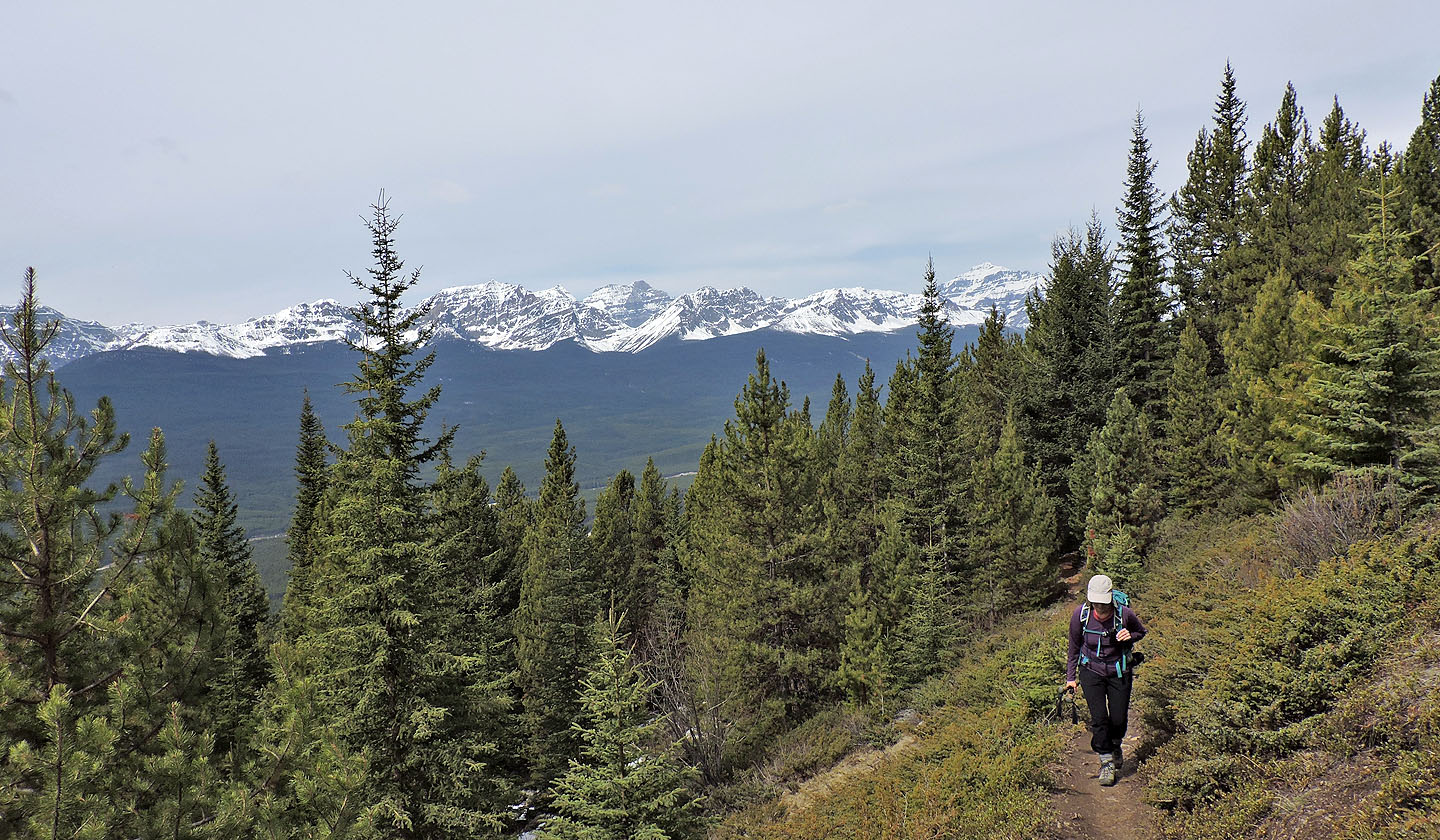 Peaks to the west appeared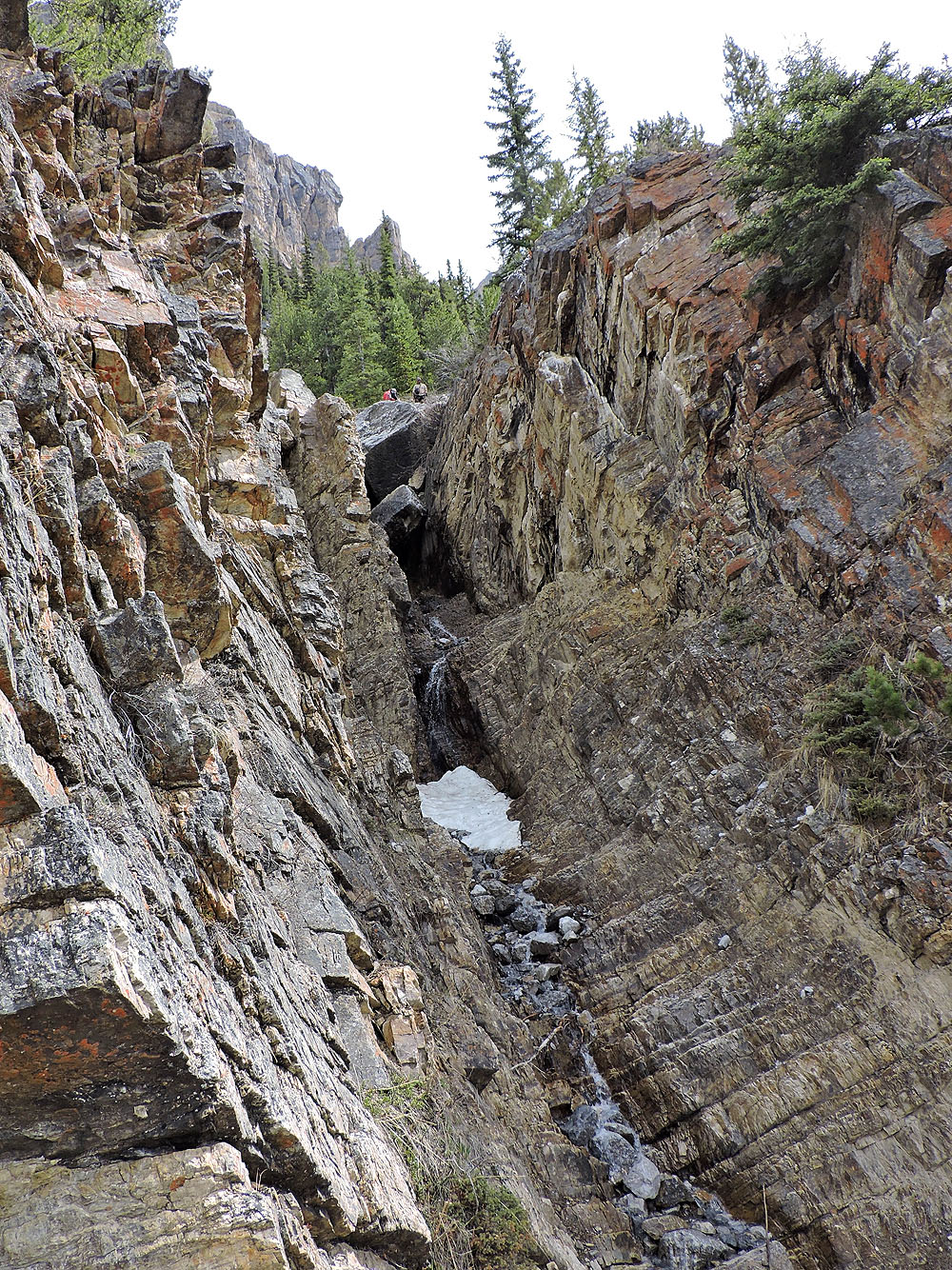 After taking a brief side trail, I spotted a couple on the trail above a canyon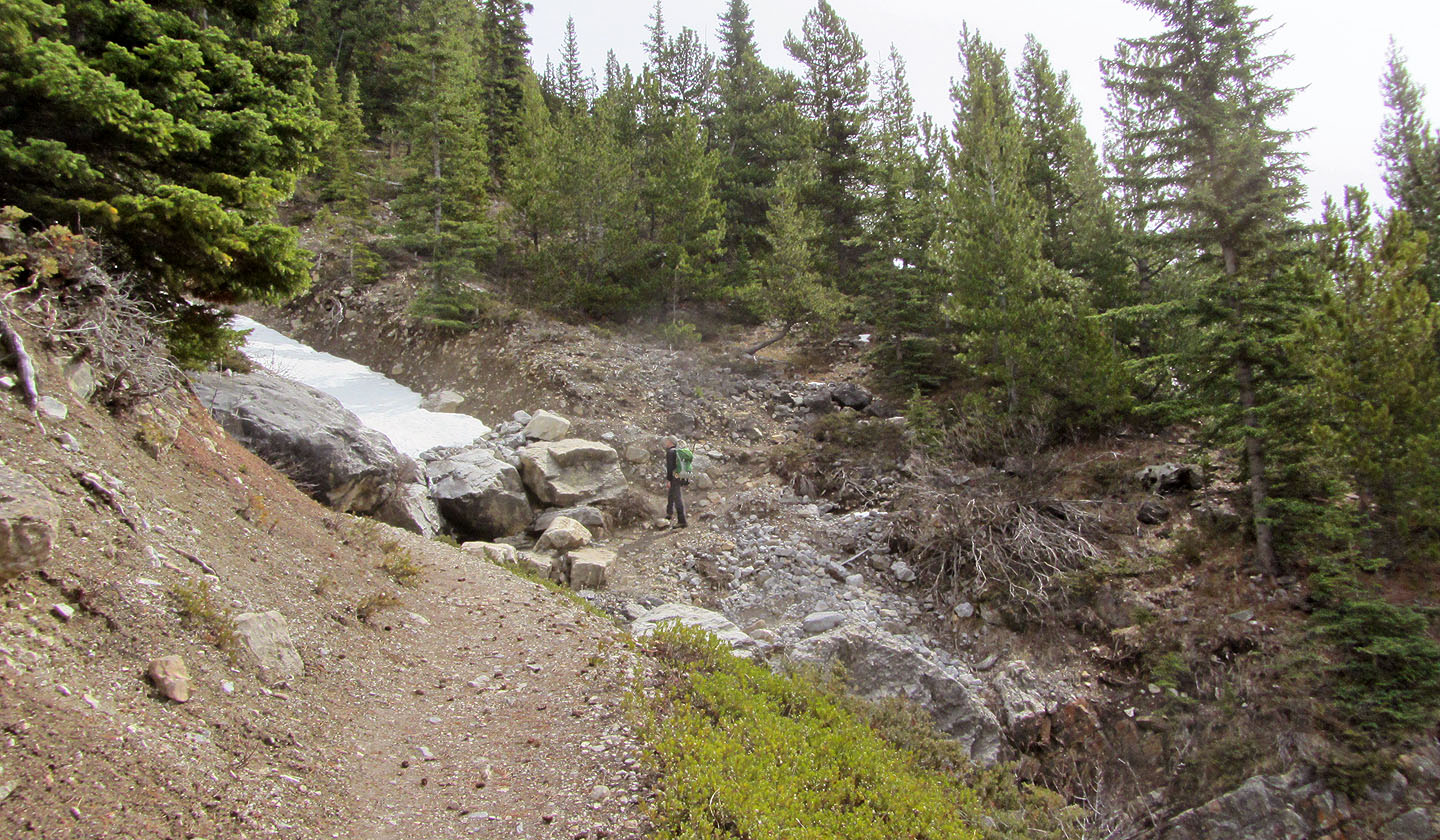 A couple of minutes later we crossed above the canyon where we had seen the couple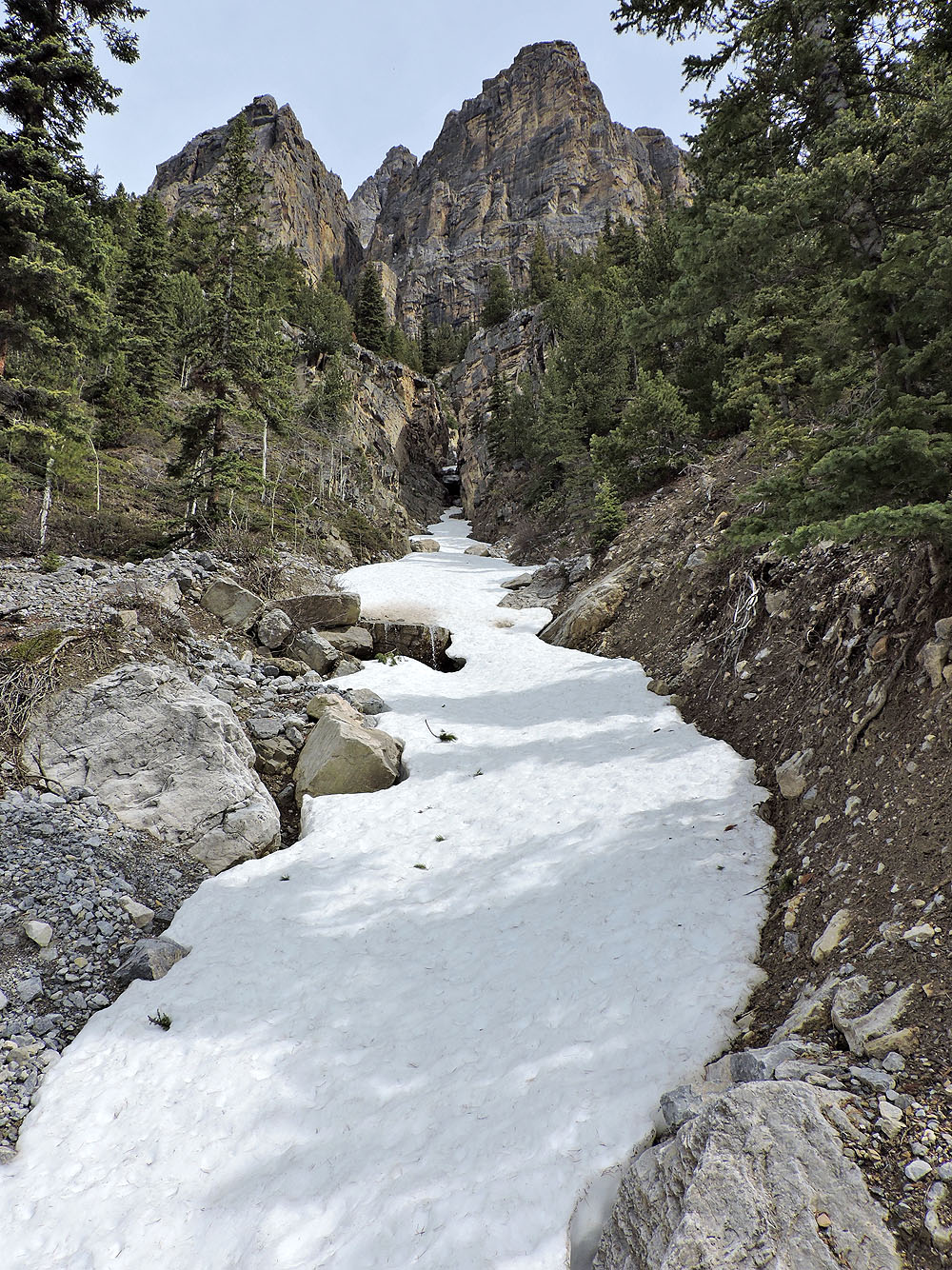 There's also a canyon above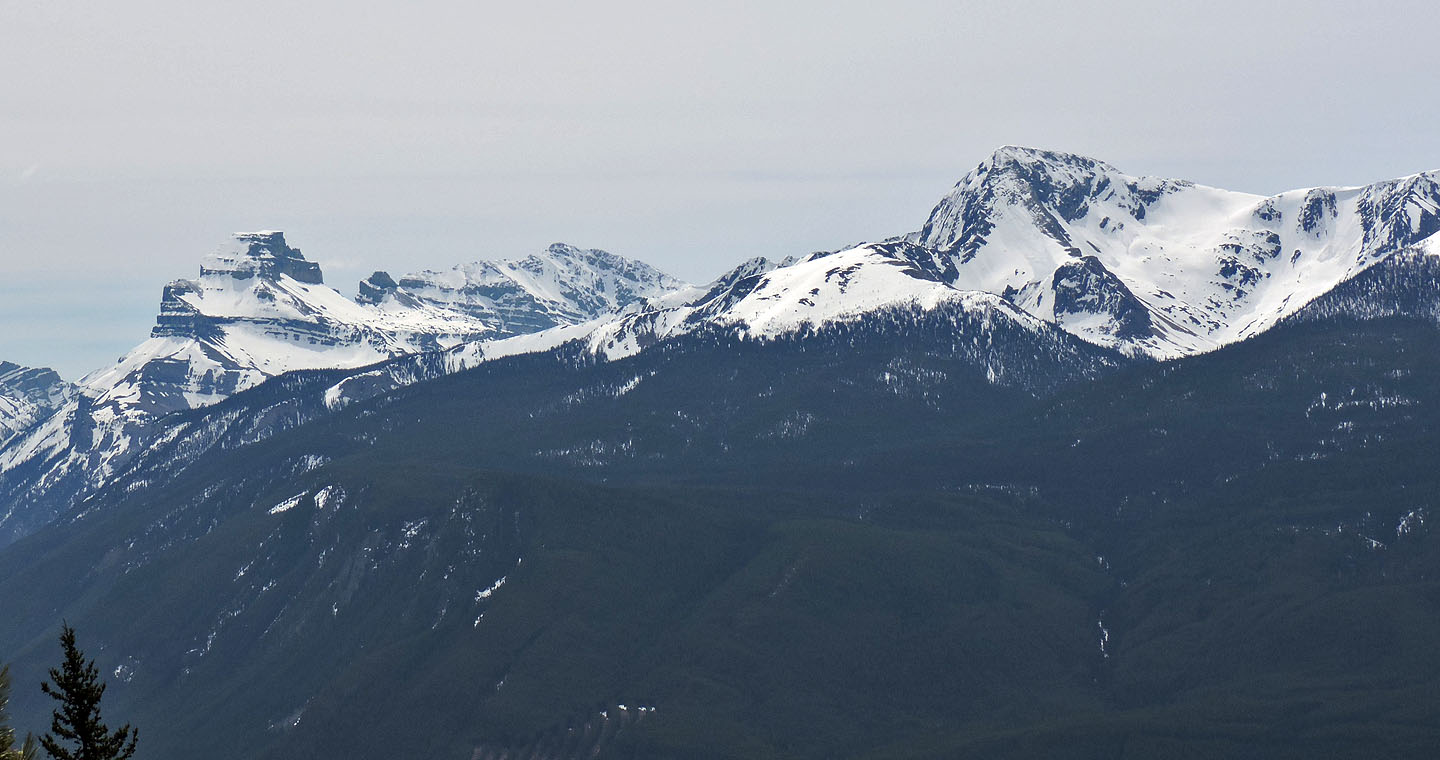 Pilot Mountain, Mount Brett and Copper Mountain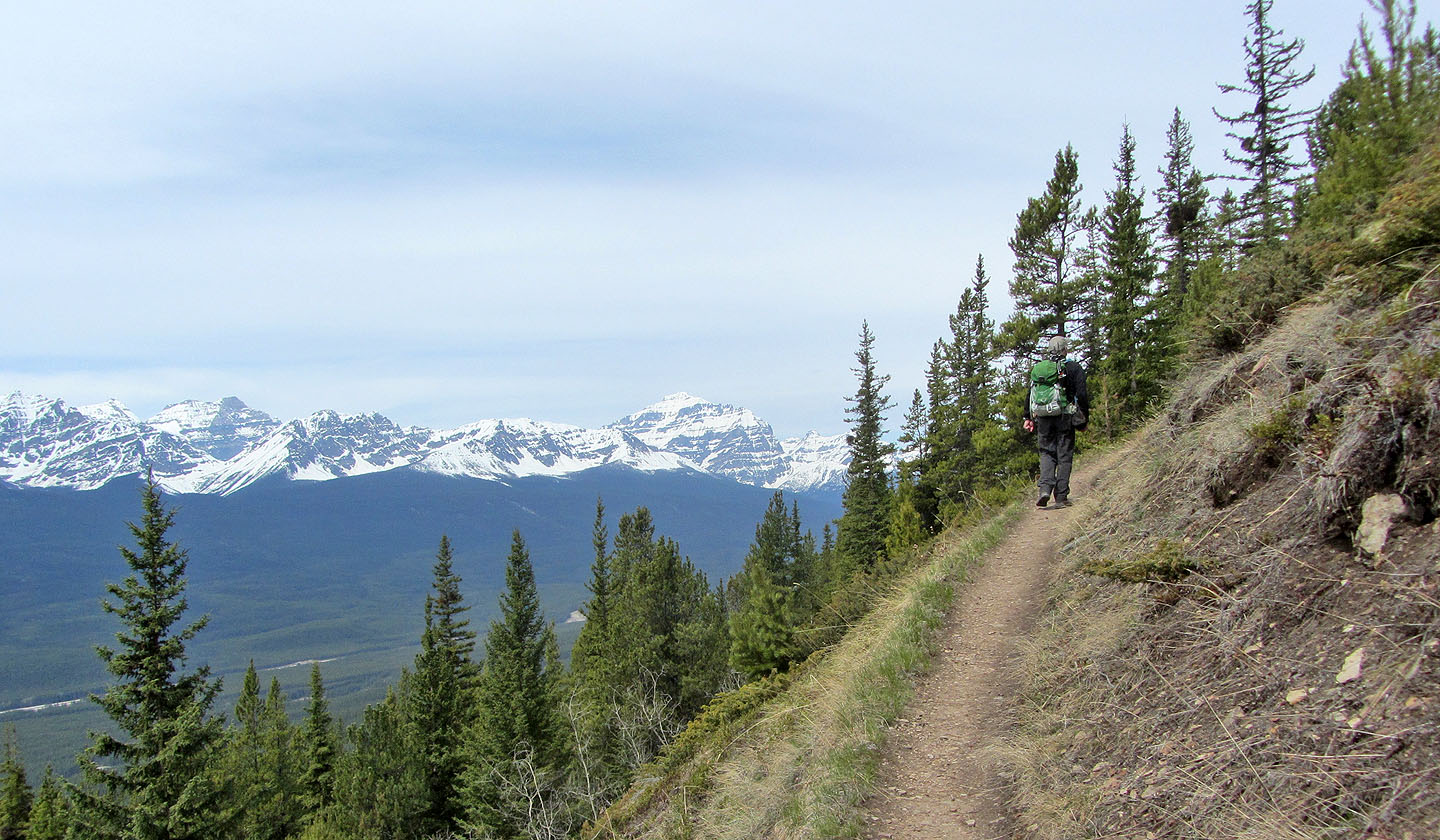 On the long switchback near the lookout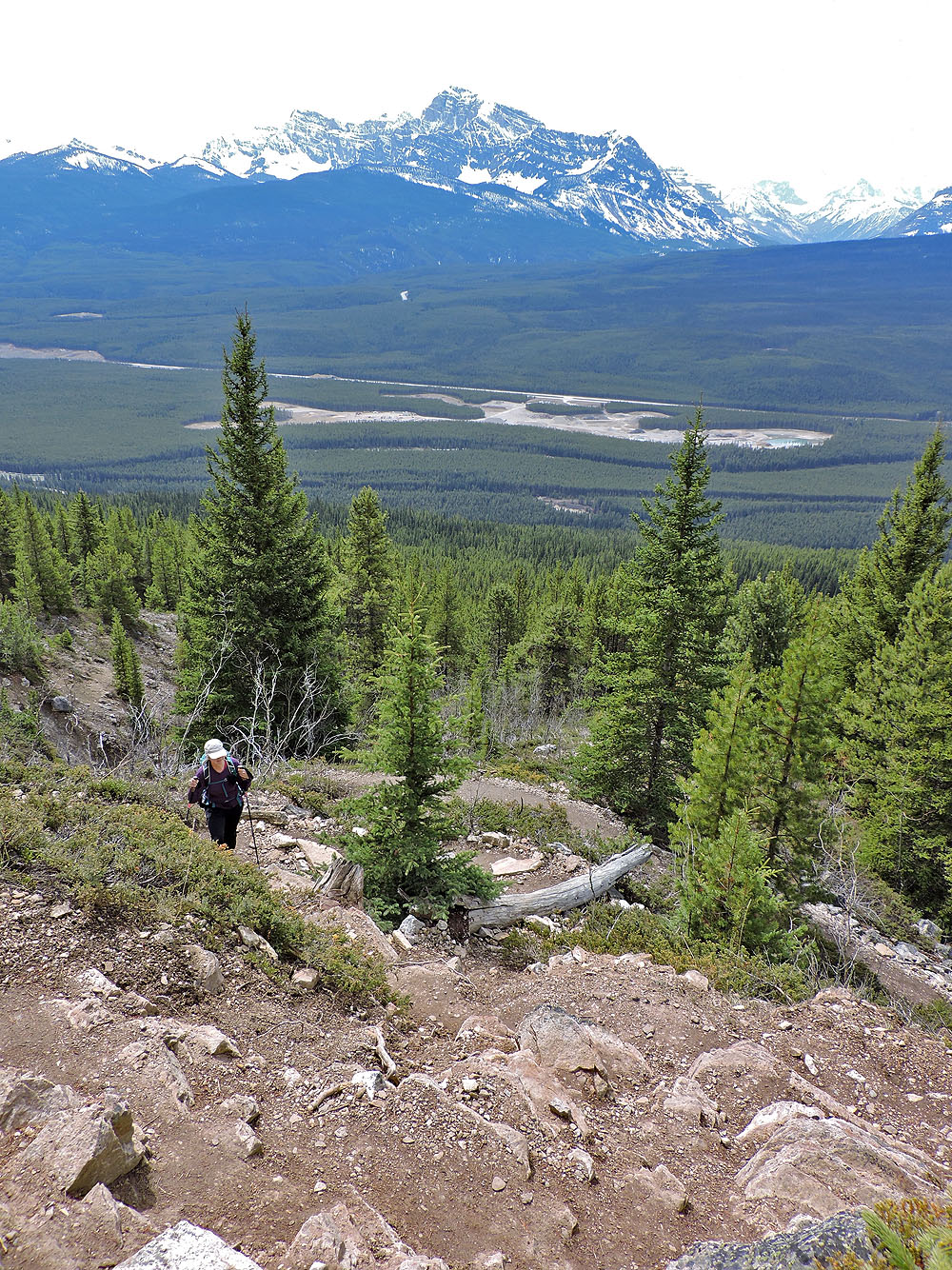 These short switchbacks are just 200 horizontal metres from the lookout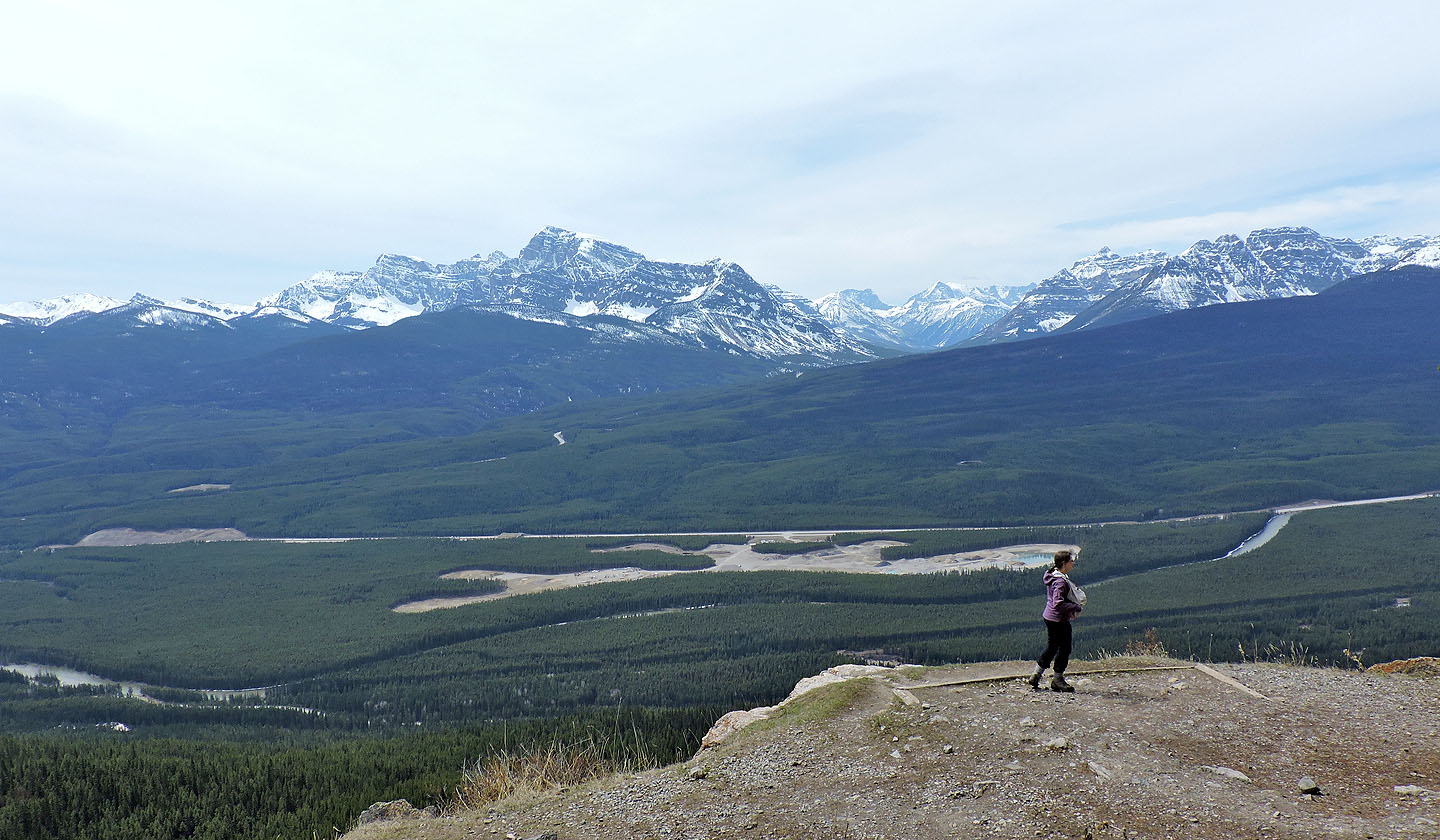 Dinah stands on the spot where the lookout once stood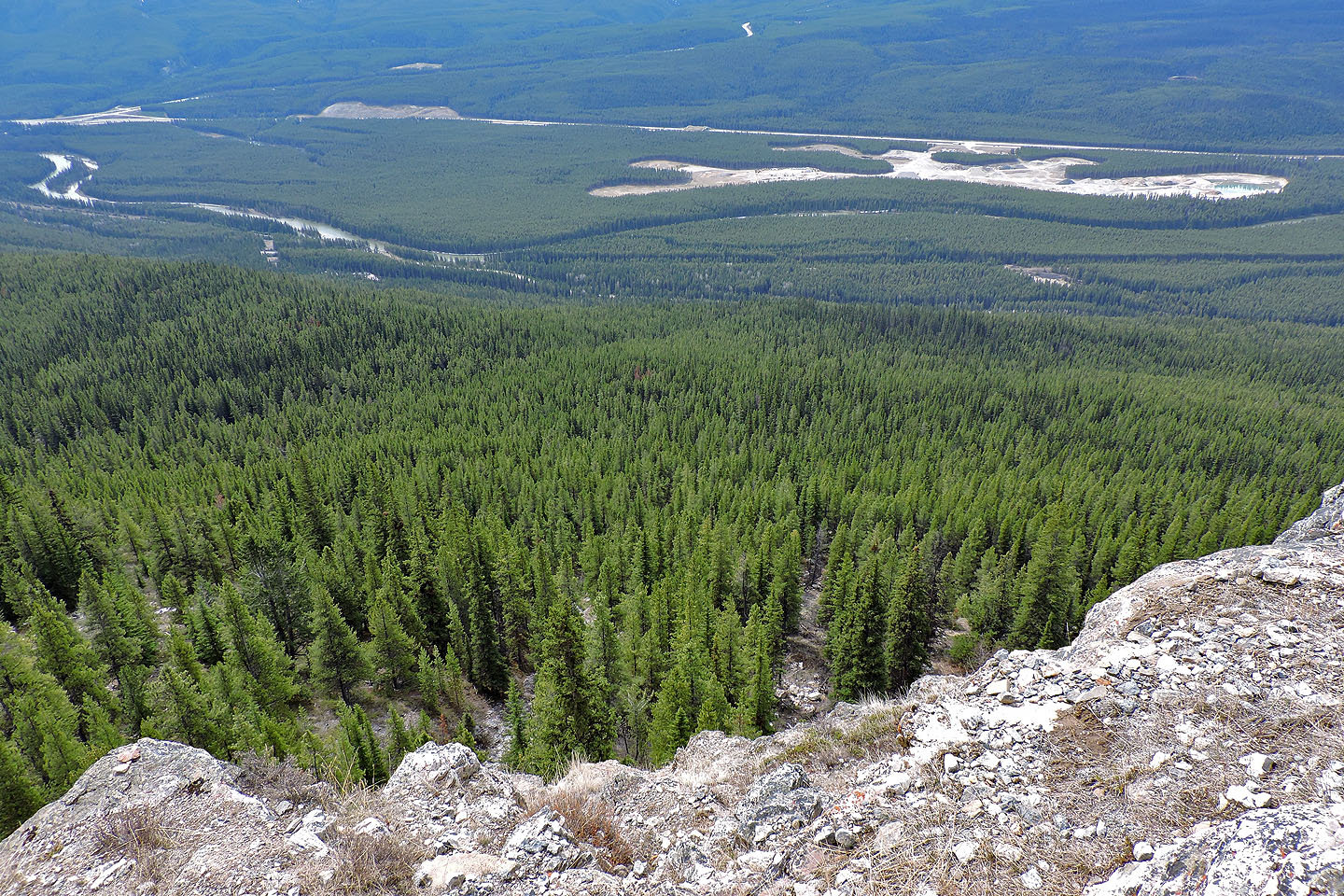 There's a big drop below the lookout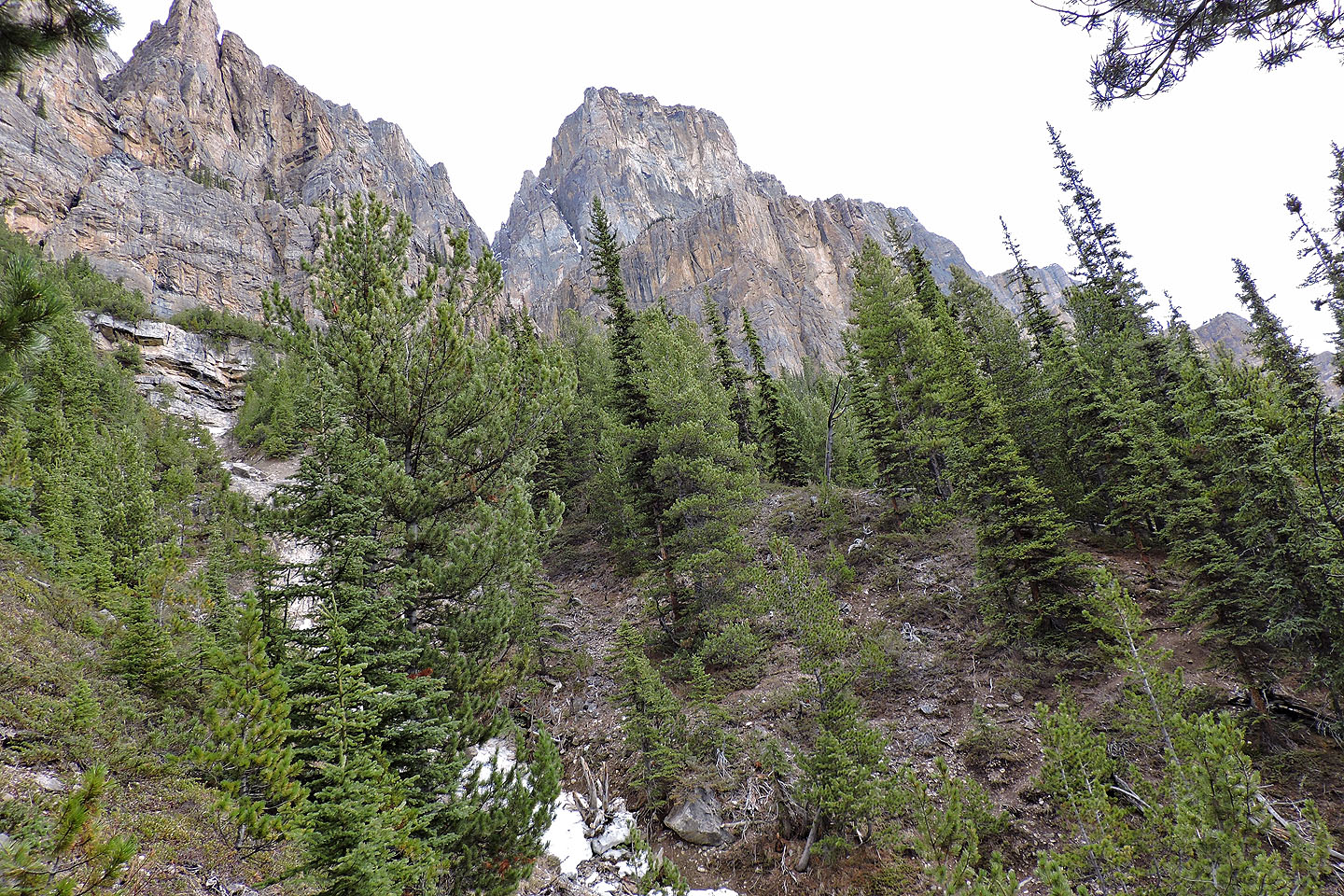 From the lookout we hiked a bit up a trail that leads to an alpine hut, a class 4 climb. I'm guessing that it sits on the lower cliffs ahead.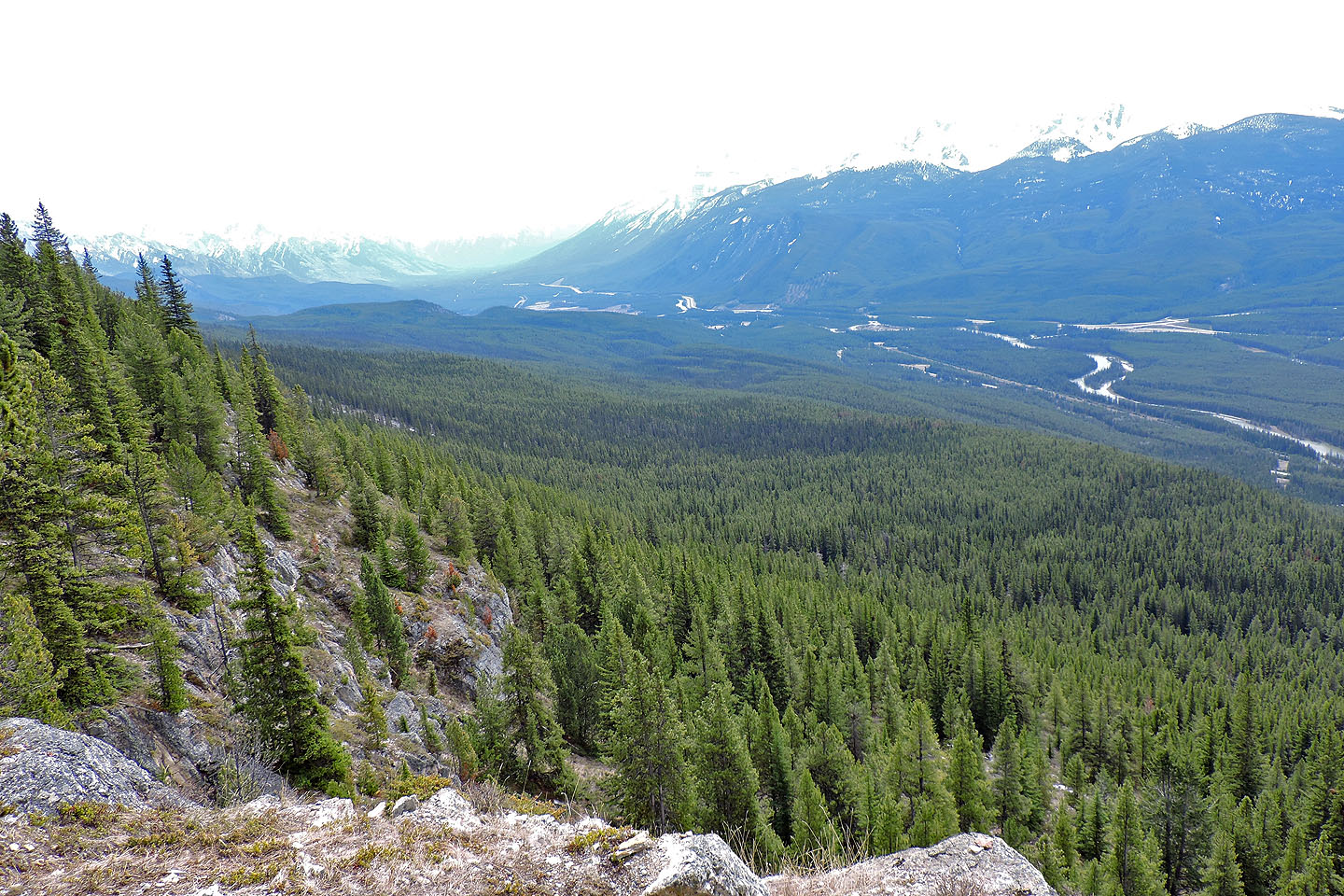 The view east up the Bow Valley was too hazy to see much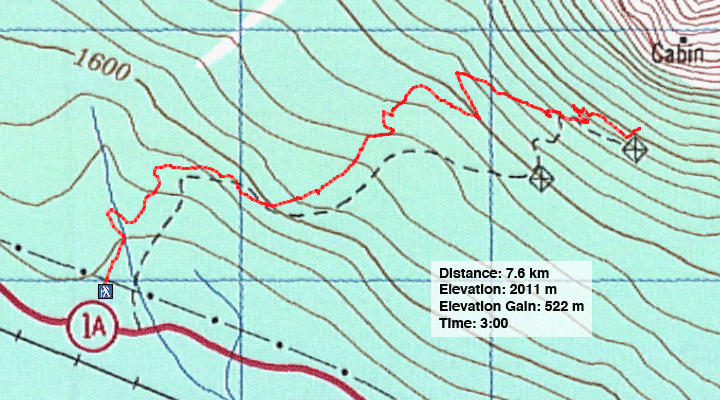 82 O/05 Castle Mountain