Bertha Peak
Waterton, Alberta
July 9, 2004
Good scrambling if you can stay on solid rock and avoid the scree. There was
more routefinding than I expected.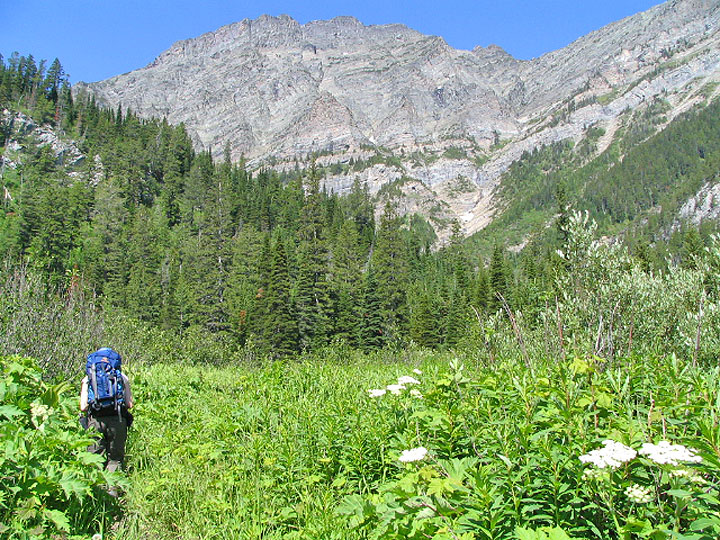 Hiking to Bertha Lake

Berth Peak from Bertha Lake: ascent is to right of the waterfall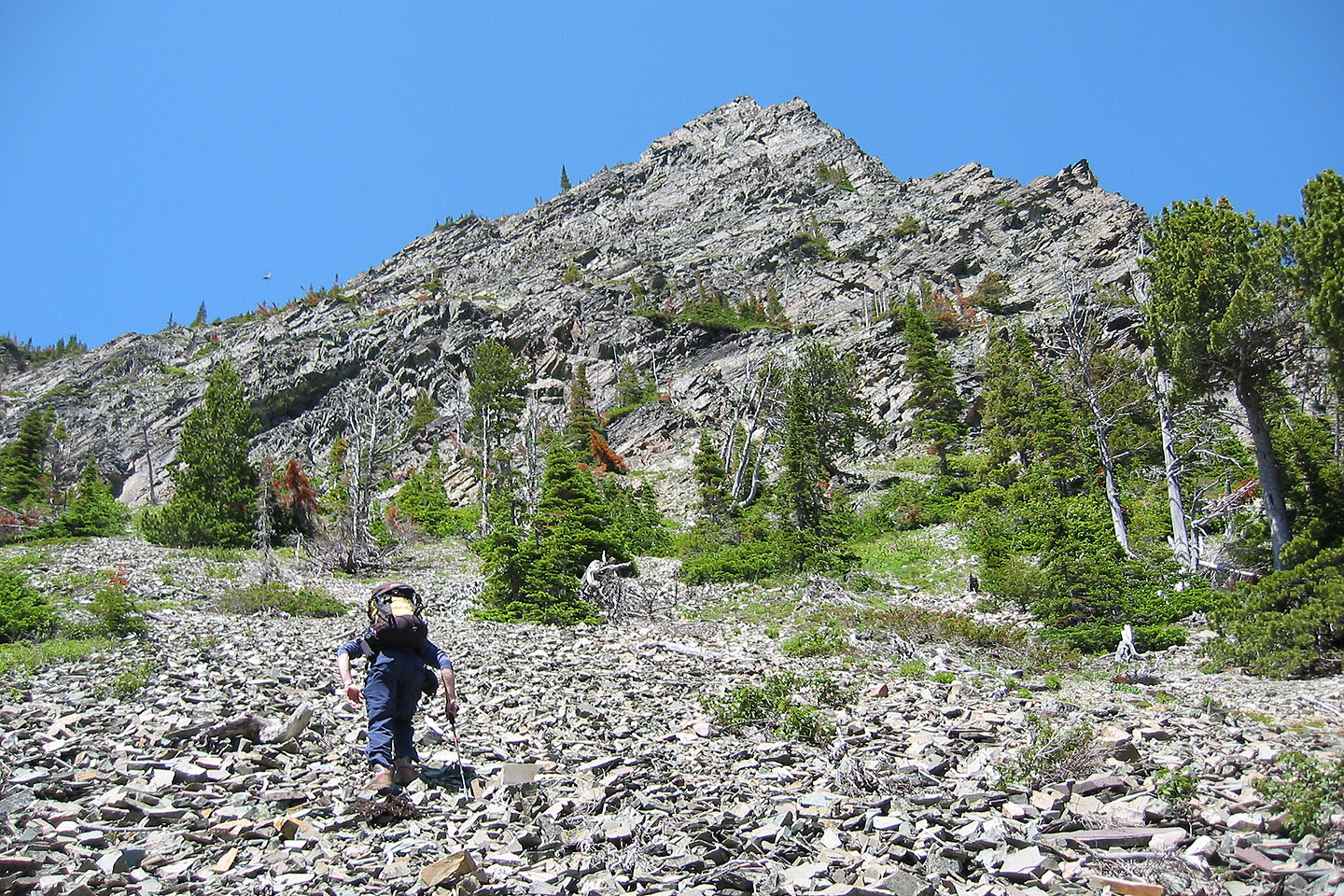 Heading to the base of the mountain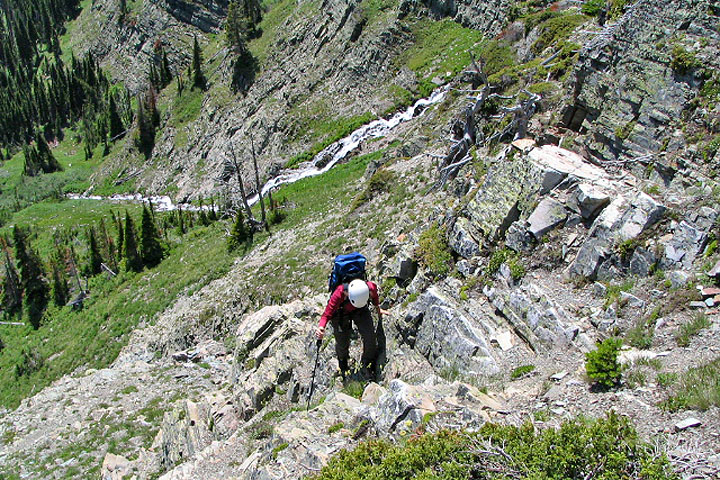 Starting off in a gully to the right of the waterfall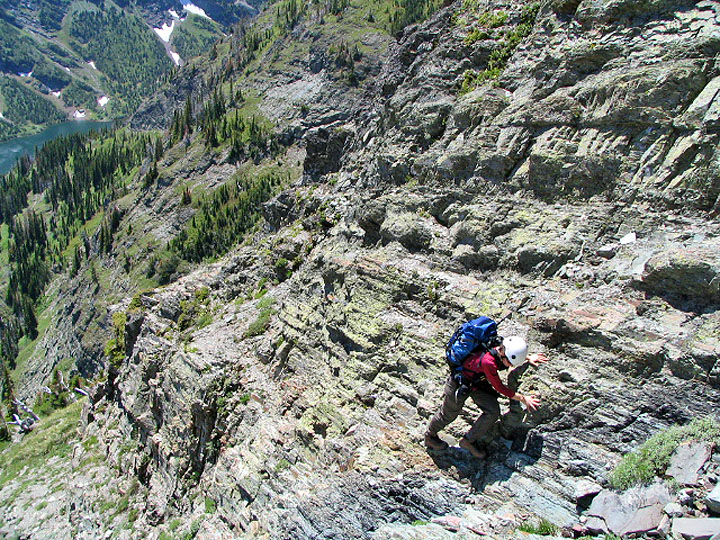 Typical scrambling on the lower slope. You run into scree if you go left towards the
waterfalls.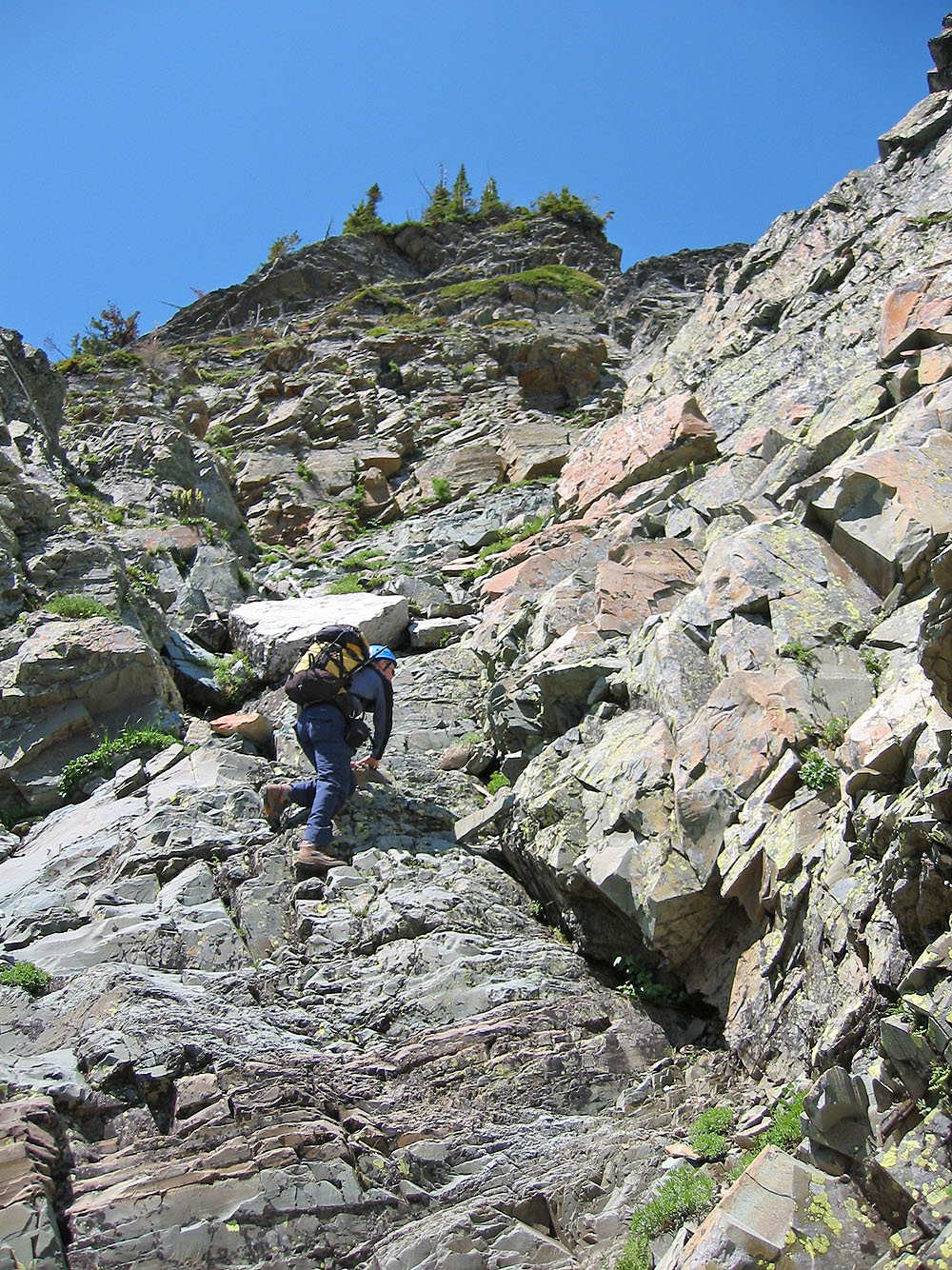 Colorful rocks everywhere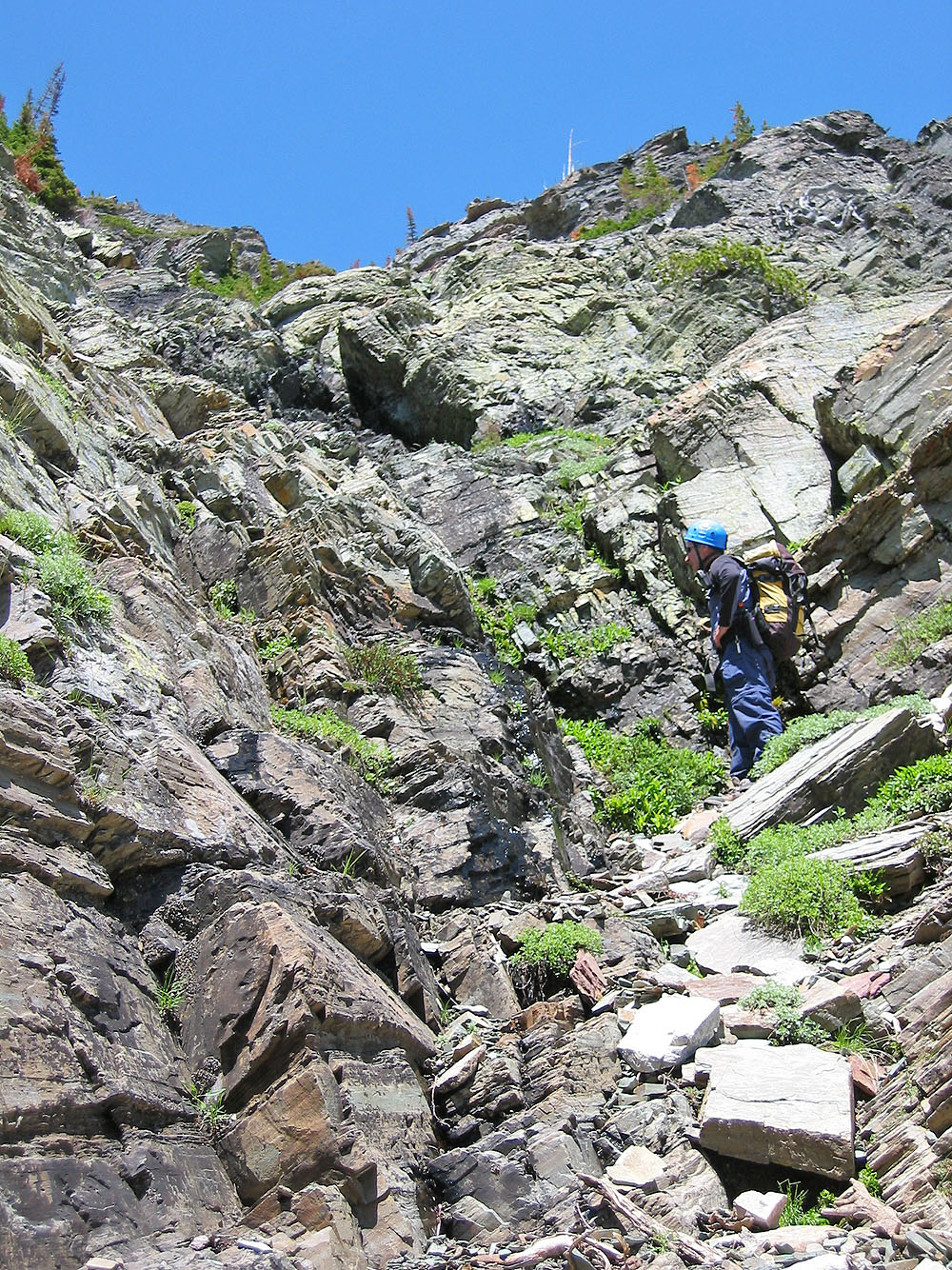 I was kept busy looking for a good route up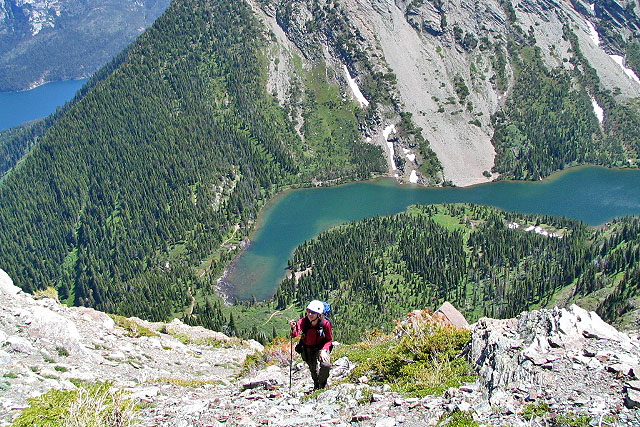 The grade lessens when you get near the ridge. Bertha Lake below.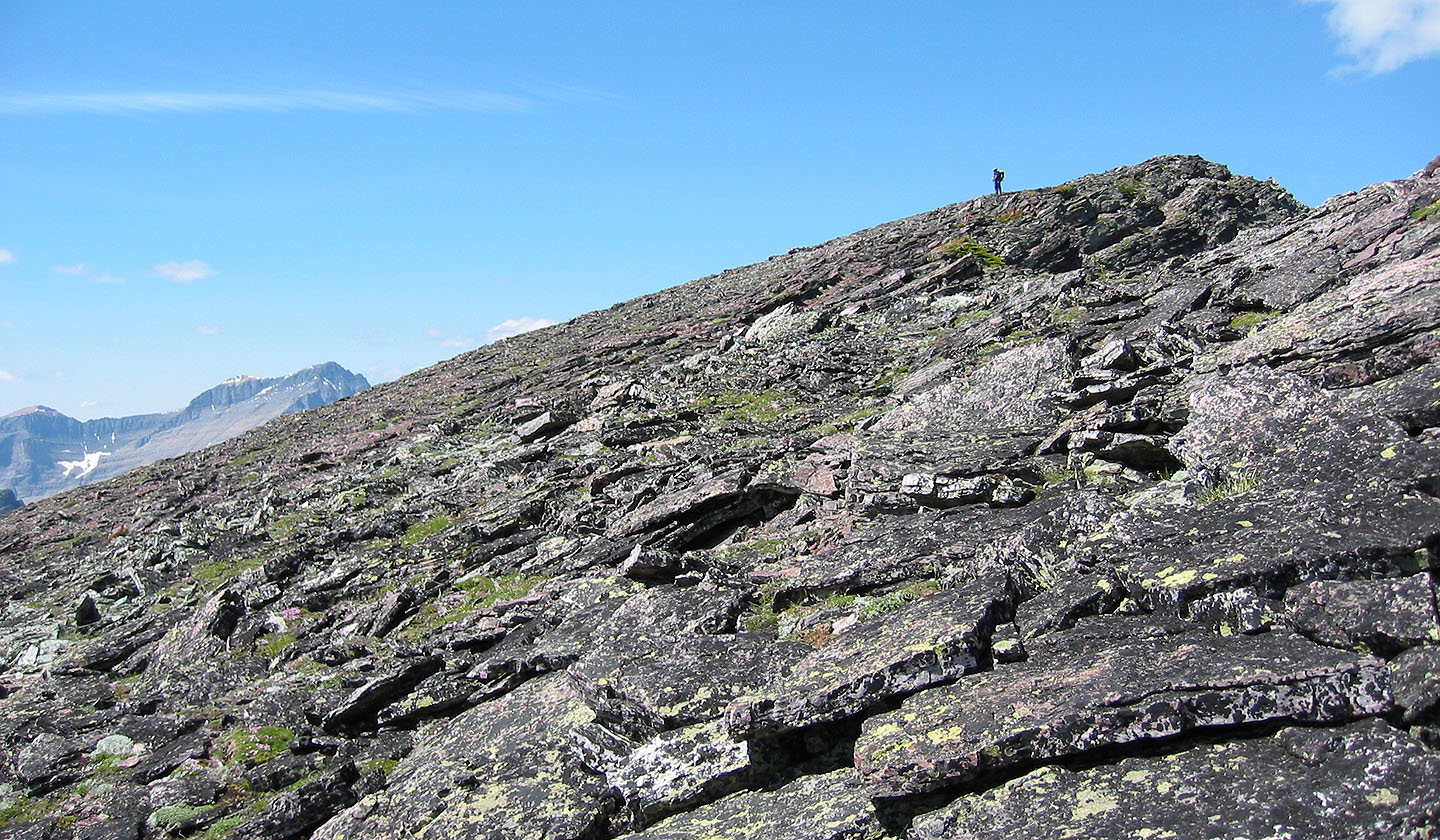 On the ridge, it's a wide-open hike to the top

On the summit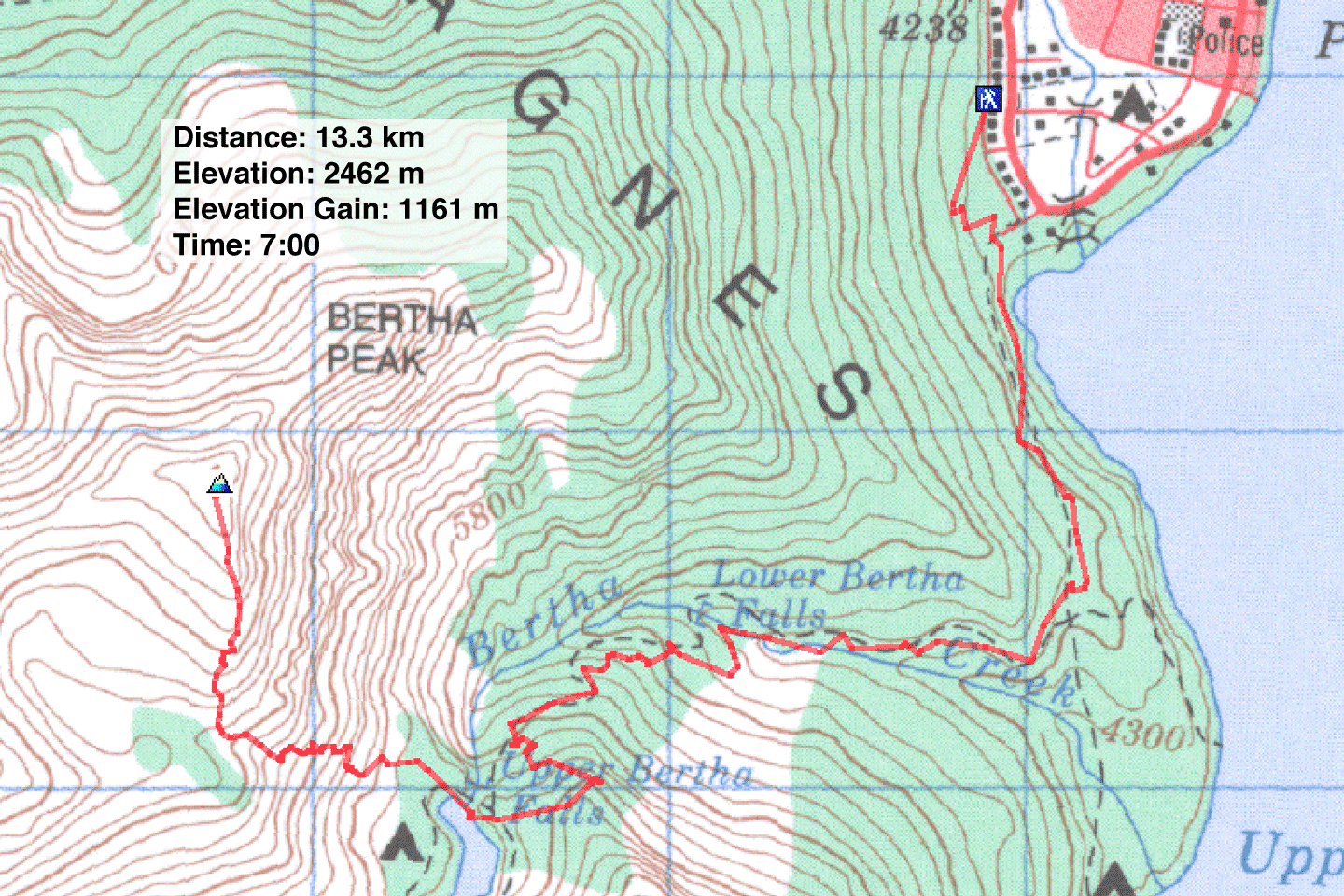 82 H/4 Waterton Lakes