bobspirko.ca | Home | Canada Trips | US Trips | Hiking | Snowshoeing | MAP | About

Red Bluff Hill
Red Cliffs Desert Reserve, Utah
April 20, 2023
Red Bluff Hill presents a laid-back ridge riddled with trails and topped with beautiful knob-like cliffs. As part of the Bloomington Hills, Red Bluff is the highest point. The hill is just 15 minutes west of St. George but includes driving down a dirt road. Although a bit rough, it didn't stop the sedans we saw parked at the trailhead.
Zen Trail is the most popular way to hike Red Bluff Hill. Going in a loop, Dinah and I set off to hike the trail clockwise, leaving it only to climb the summit. That was the plan. But after carefully navigating several junctions, we missed a turn and ended up doing a shorter loop. The number of trails is boggling, but short of keeping your eyes glued to a GPX track, it's easy to error. However, it mattered little to us as long as we made the summit.
After climbing well up the slope, we got back on Zen Trail. Here, the trail threads around and through a maze of the massive rocks that comprise the bluffs below the summit. After hiking up the largely featureless lower slopes, we welcomed the sight of the sculpted boulders. One could spend hours exploring the rocks, but we were focused on reaching the summit. We found a shortcut through the bluffs and were soon trudging to the top of Red Bluff Hill. After taking a break, we headed back down.
We had another stop to make before we continued down the trail: Hippo Cave. The cave is hidden in the cliffs, and after some fun exploring, we found it. The entrance is low, certainly too small for hippos. But after ducking down and entering, I found it spacious and easily stood up. More like a tunnel, the cave stretches maybe a dozen metres and ends in unscalable walls open to the sky.
After visiting the cave, we returned to Zen Trail. The path continued through the cliffs before emerging onto the bland desert slope. Although boring, the trails on the lower slopes are well worth the price of reaching the summit and seeing the cliffs of Red Bluff Hill.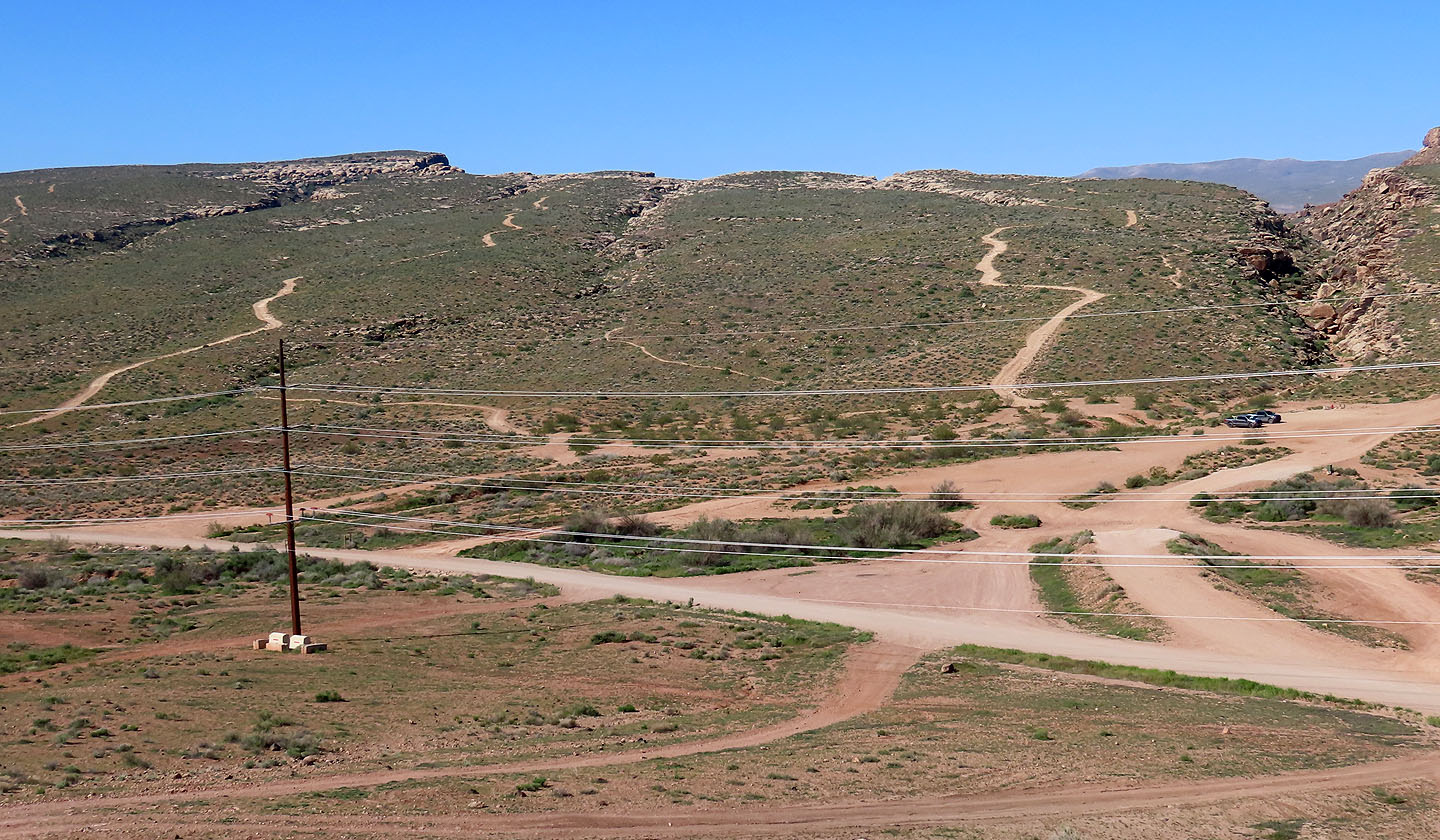 On the drive to the trailhead, we stopped to view Red Bluff Hill. The parking lot is on the right.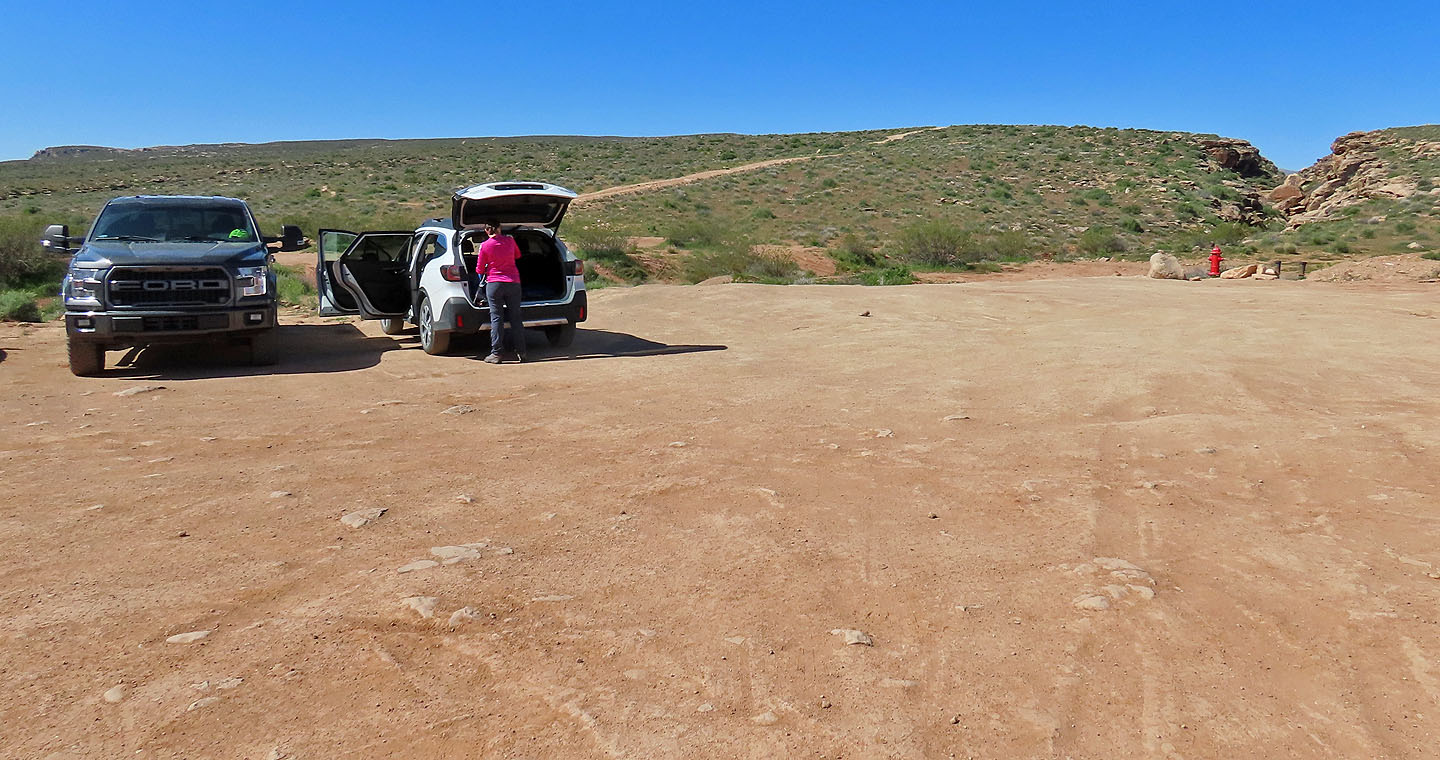 Getting ready to hike up the hill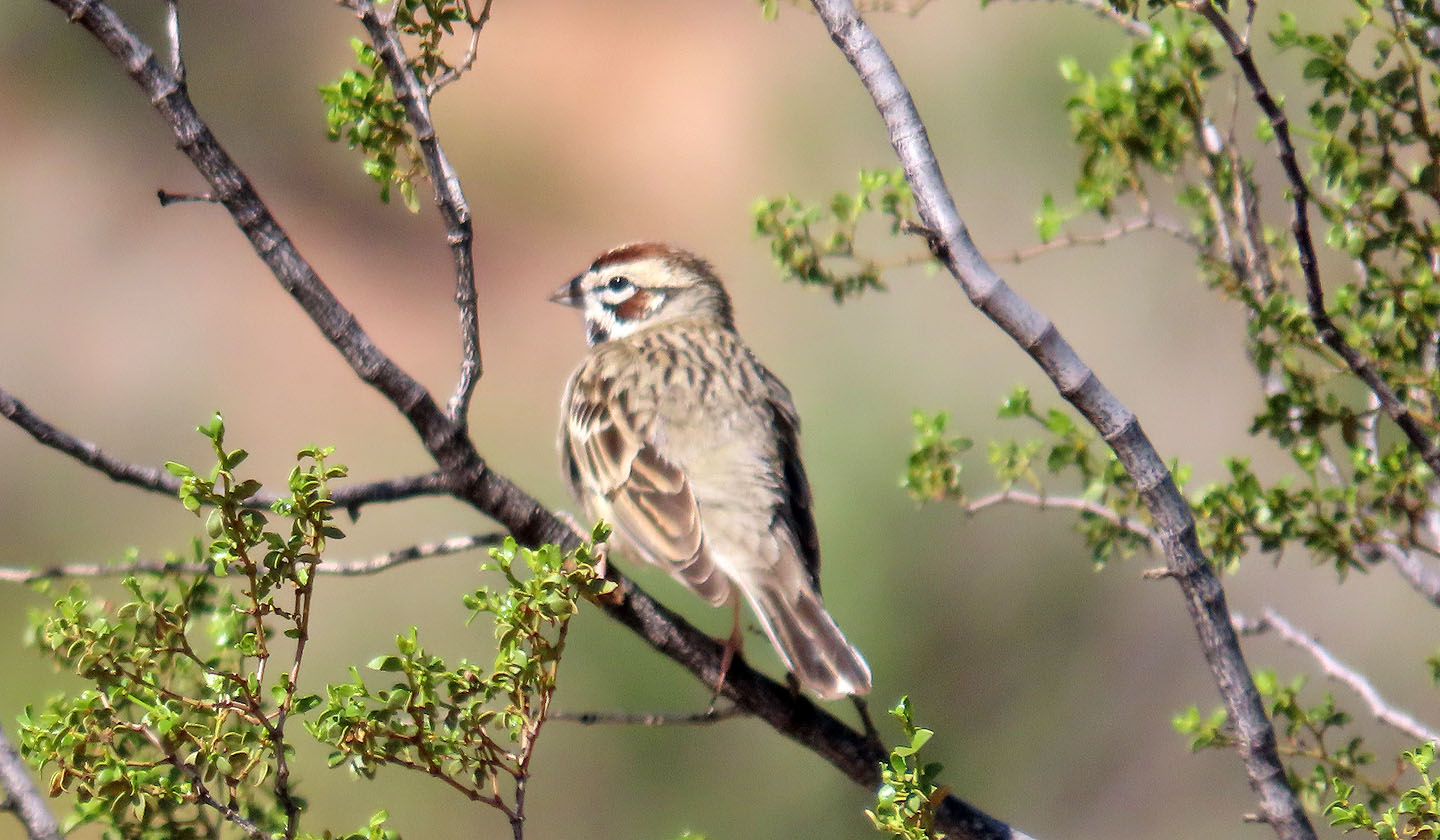 A lark sparrow by the trailhead

The trail runs low on a featureless slope for a time before rising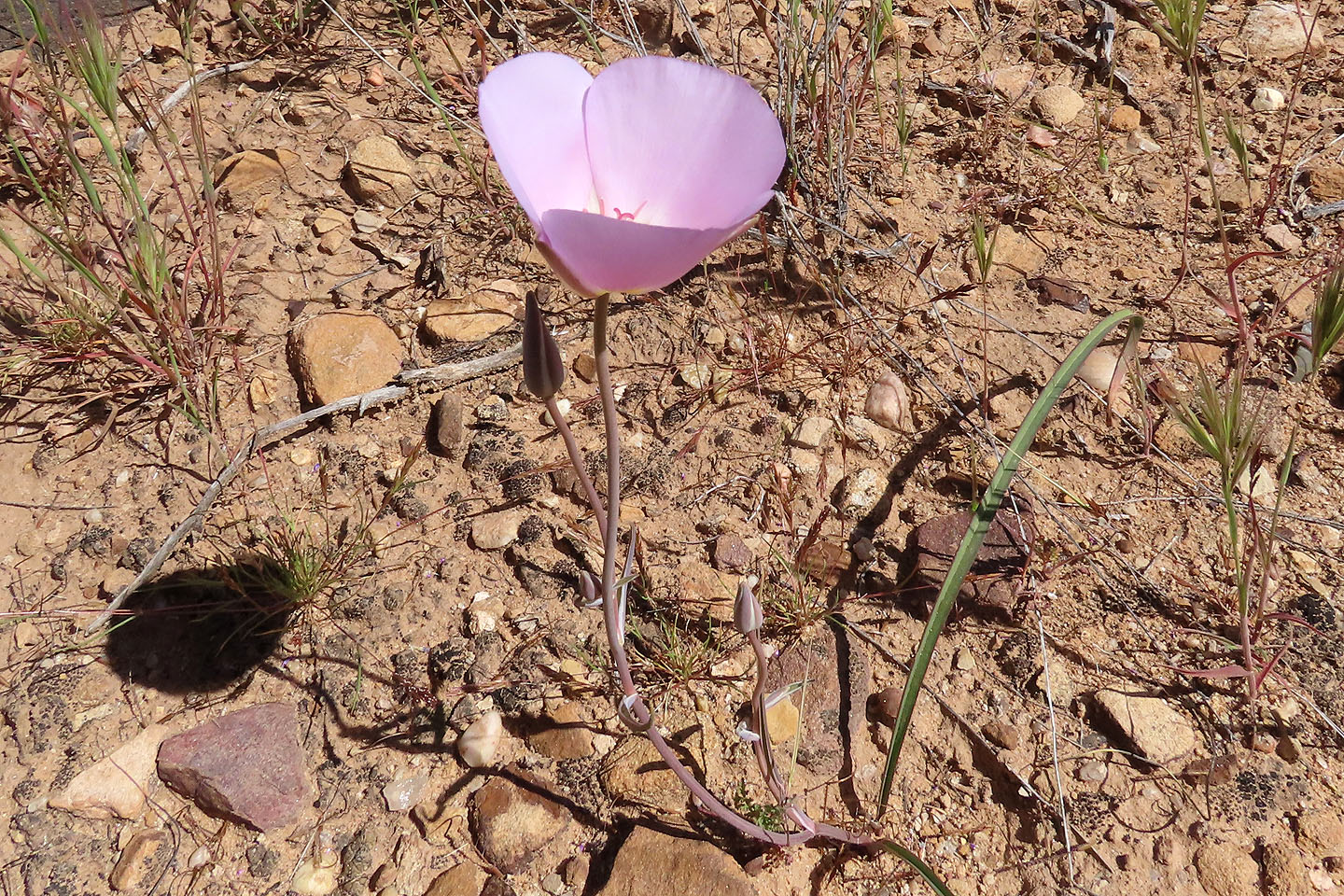 There were a few Mariposa lilies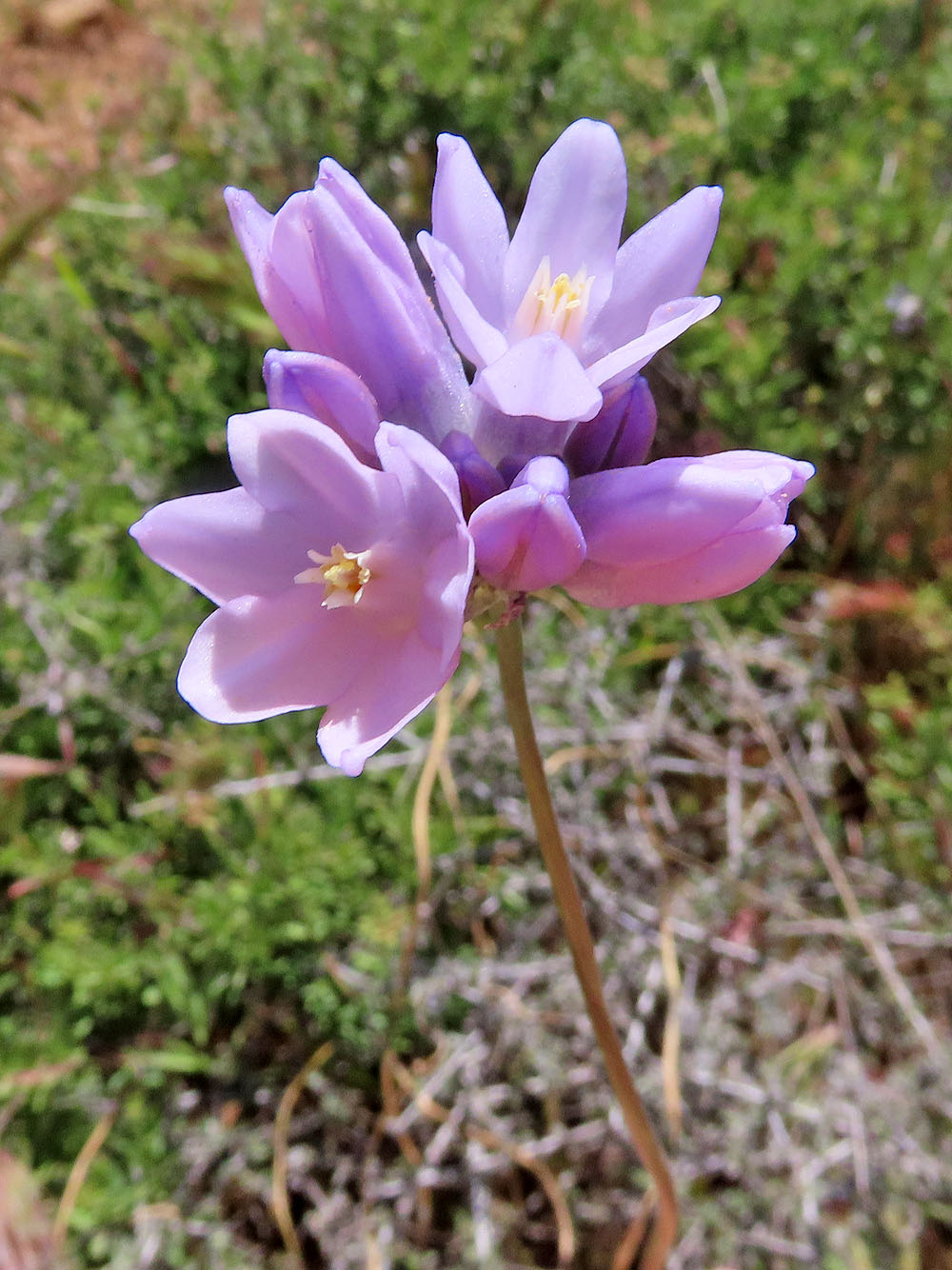 Desert hyacinth were common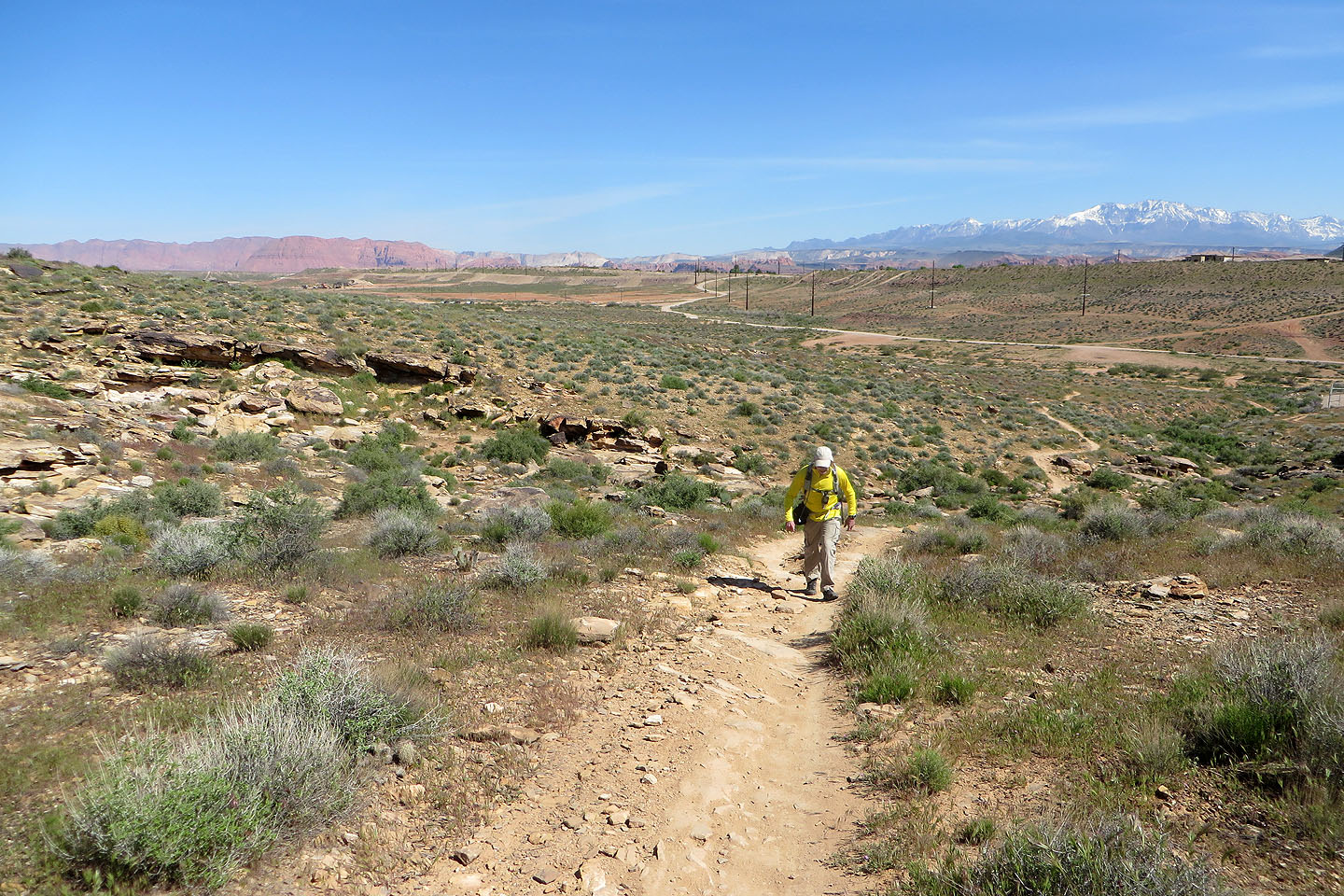 Looking back, the scene is rather boring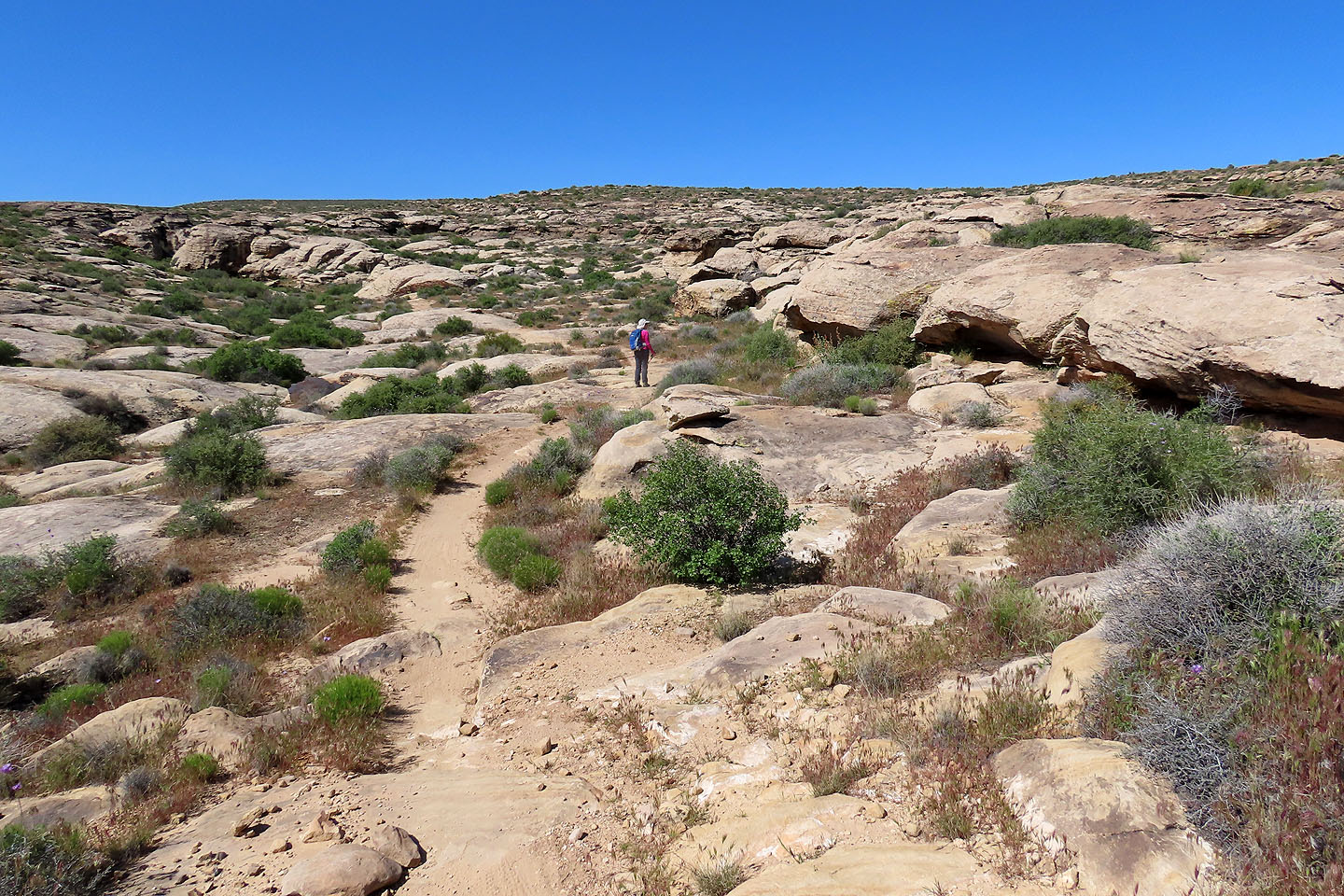 We passed through minor cliffs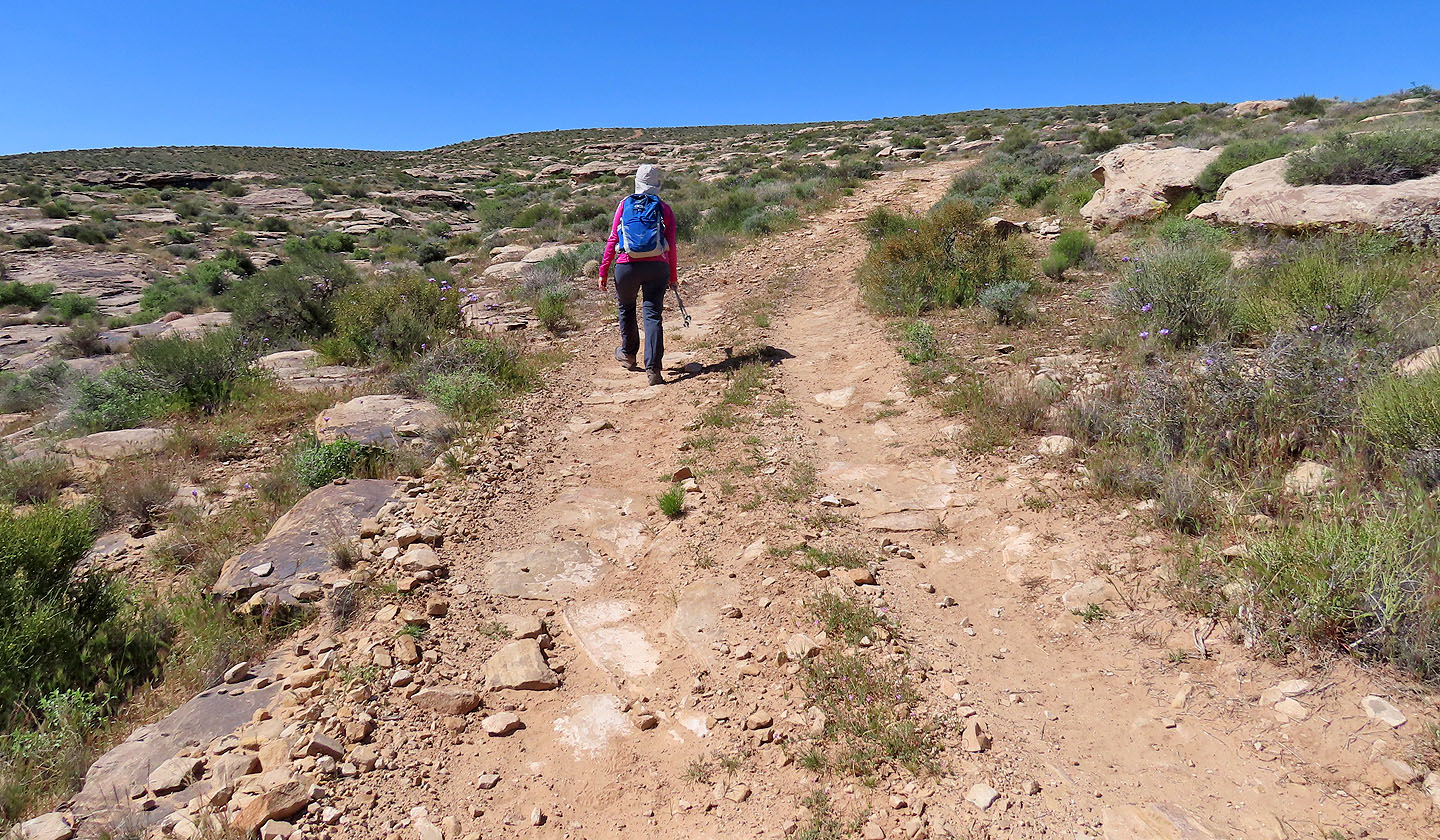 The summit is somewhere ahead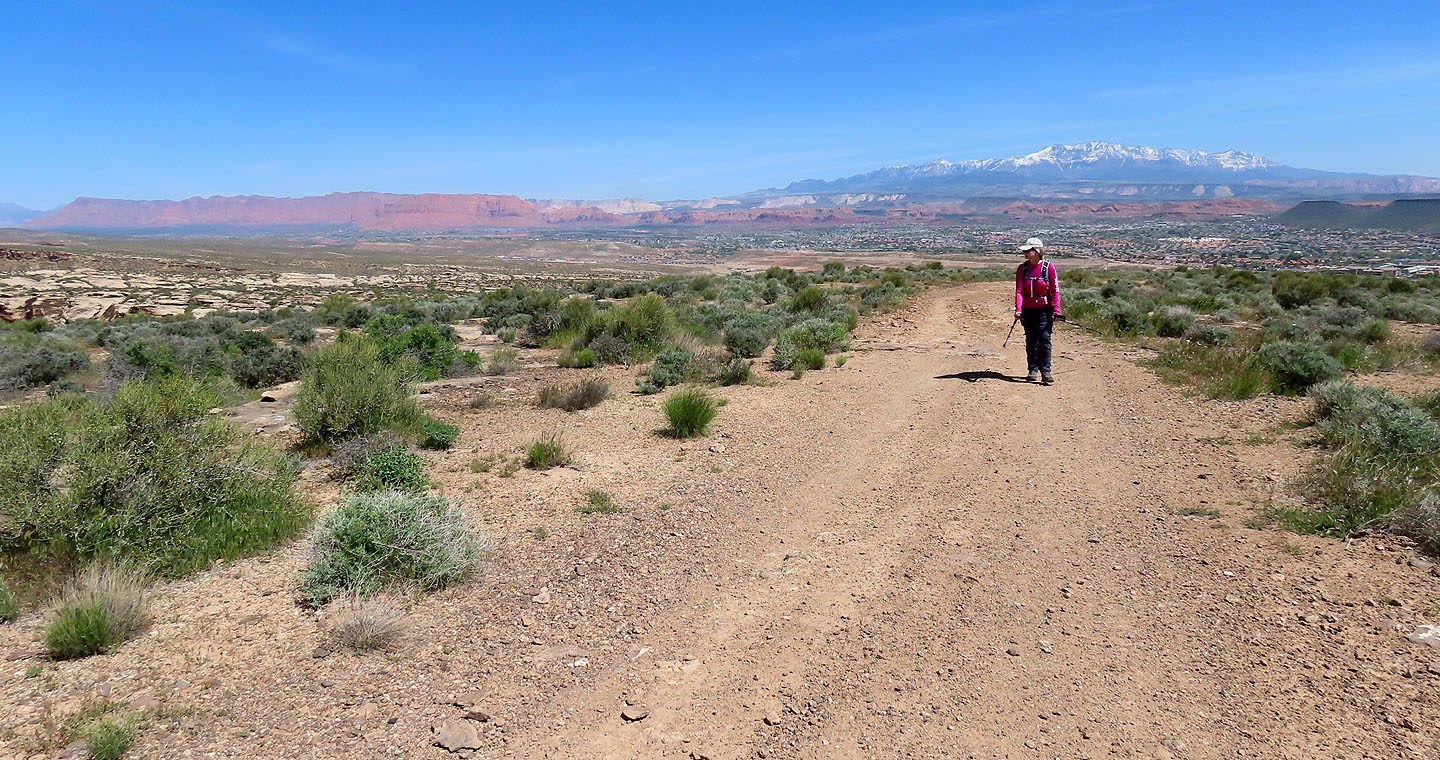 Looking back, Signal Peak appears covered in snow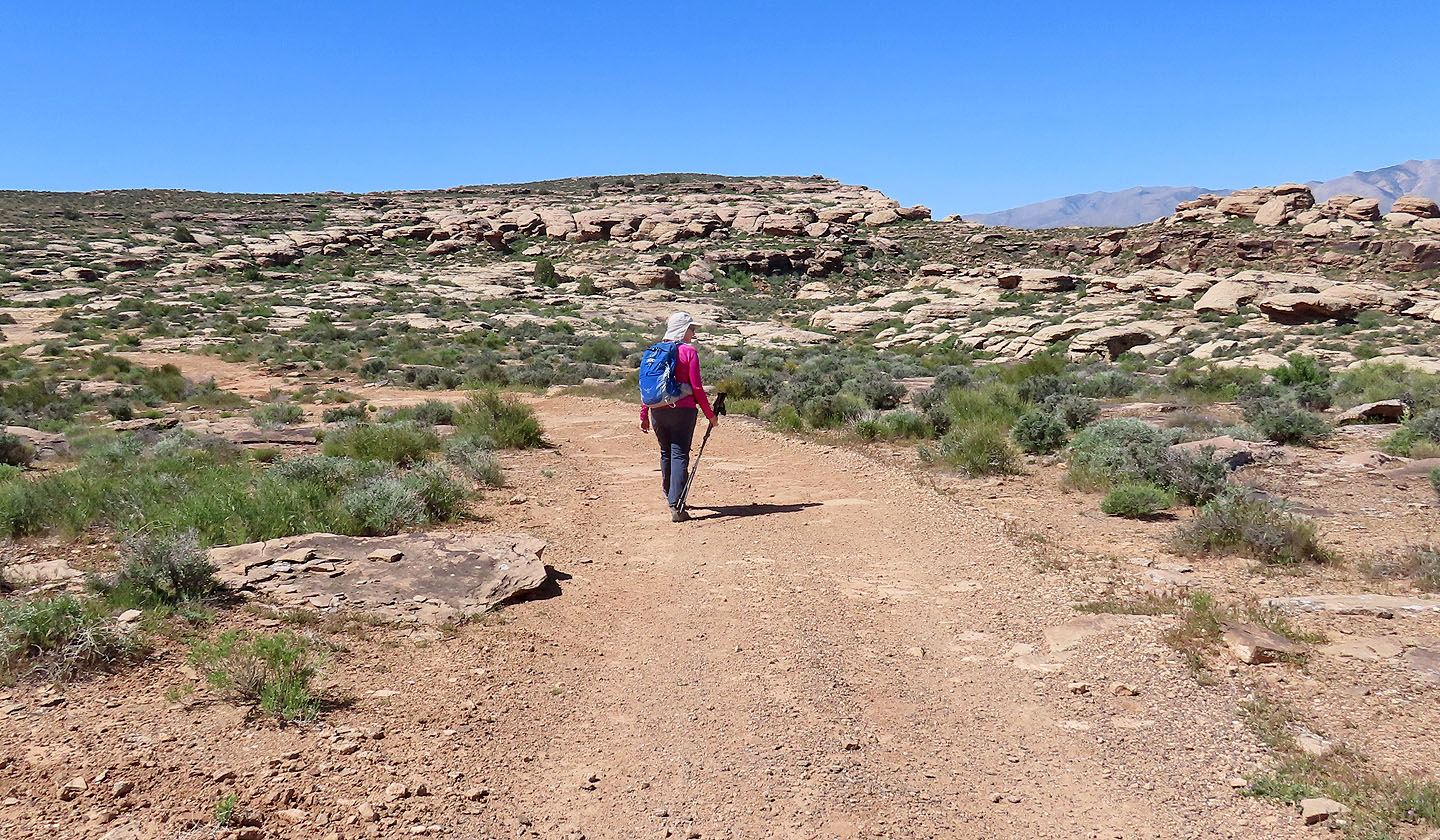 The summit finally appears ahead, although cliffs prevent a direct approach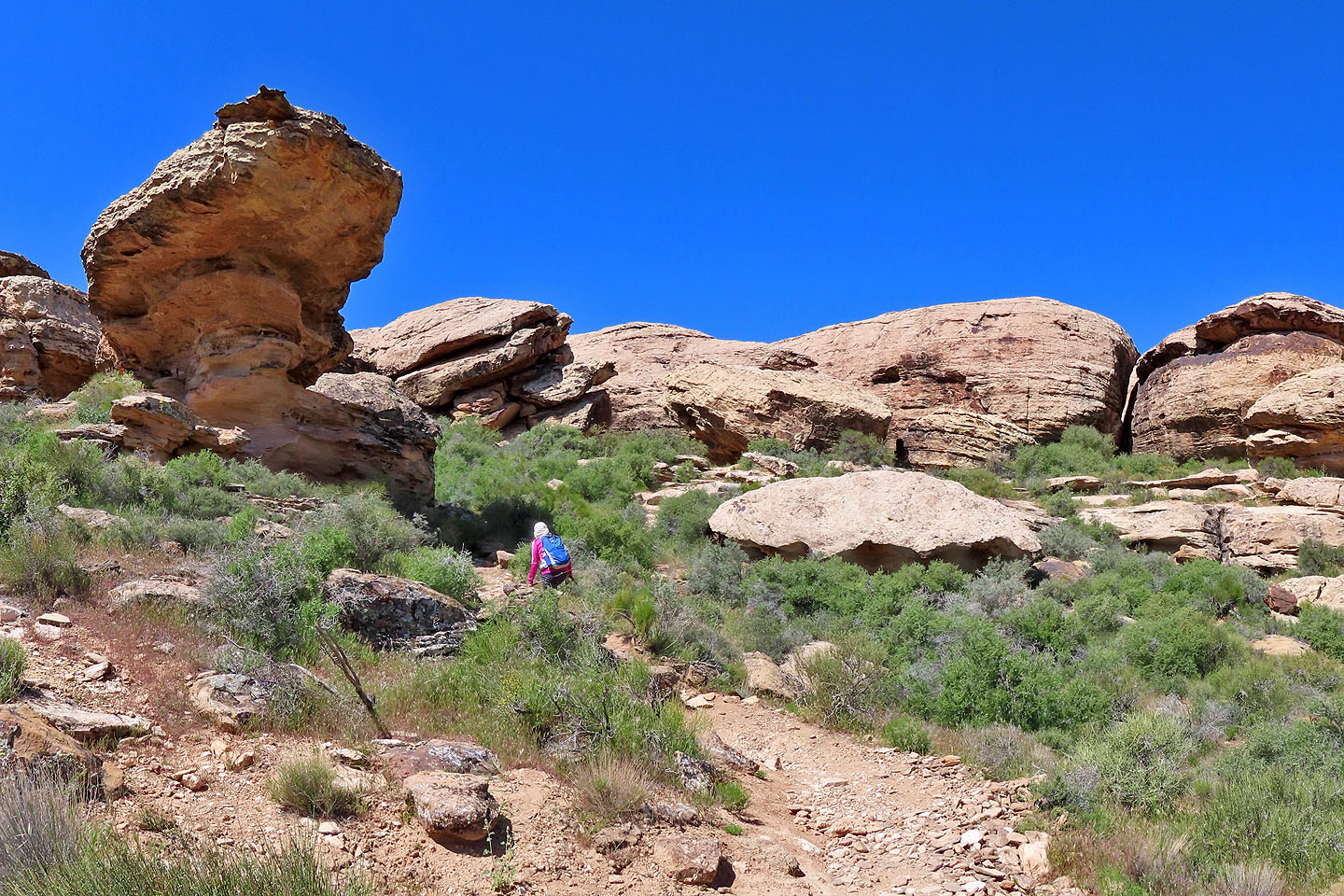 Coming up to the cliffs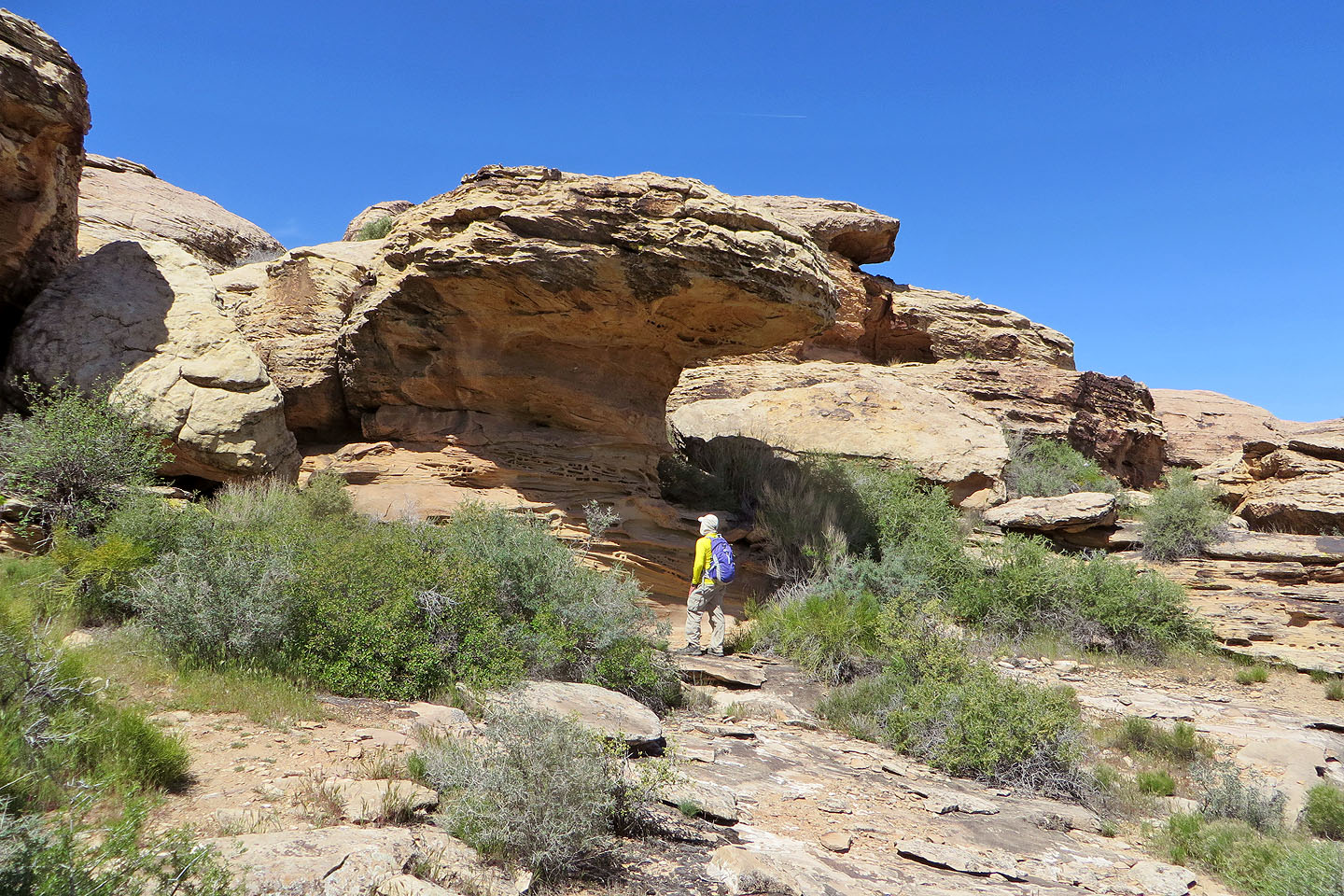 There didn't seem to be an easy way to get through the cliffs

After searching, we found a vague trail that went through the cliffs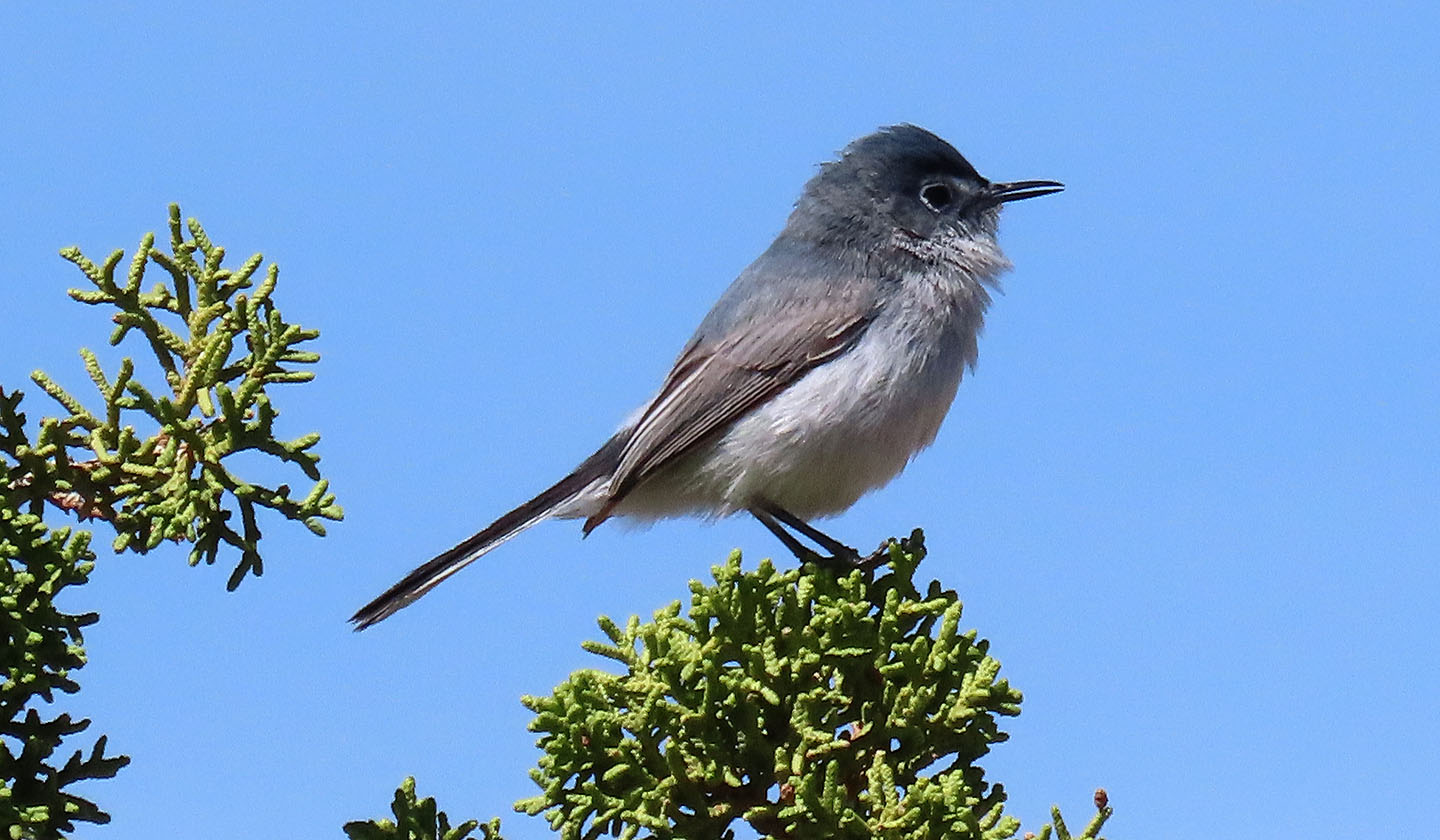 Black-tailed gnatcatcher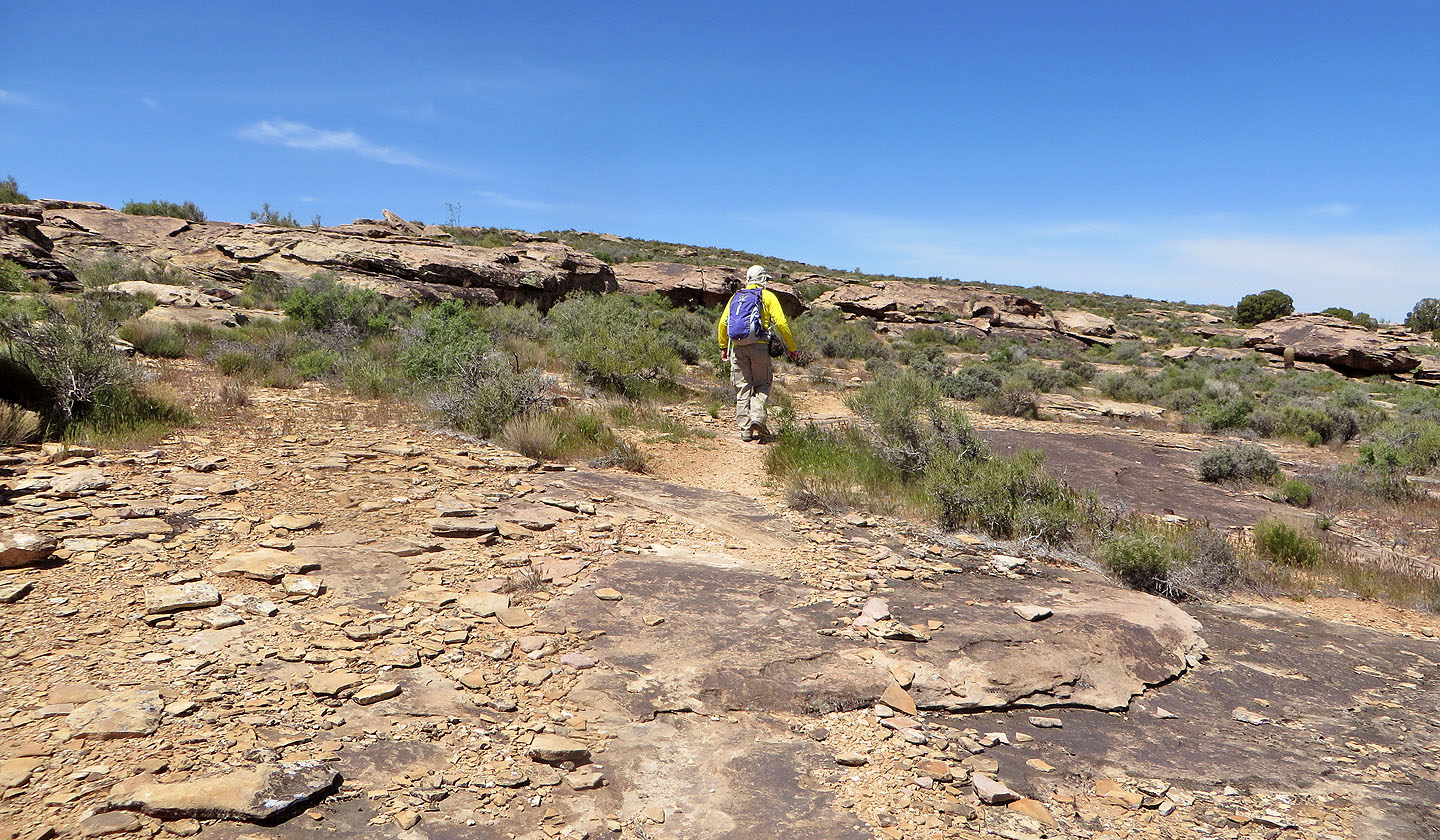 After the cliffs, we headed to the summit, such as it is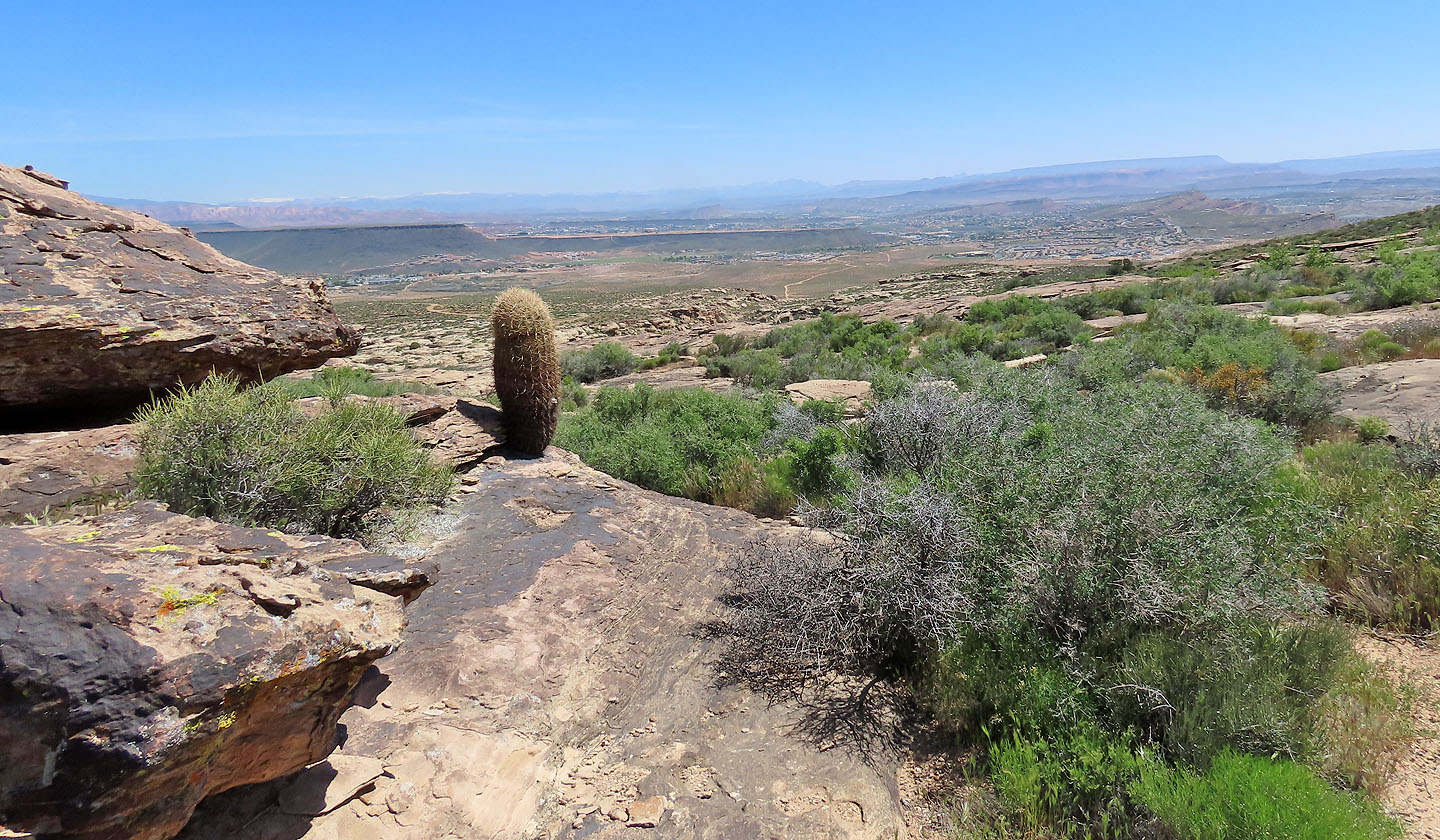 Looking east at Shinob Kibe in the centre (mouse over for a close-up)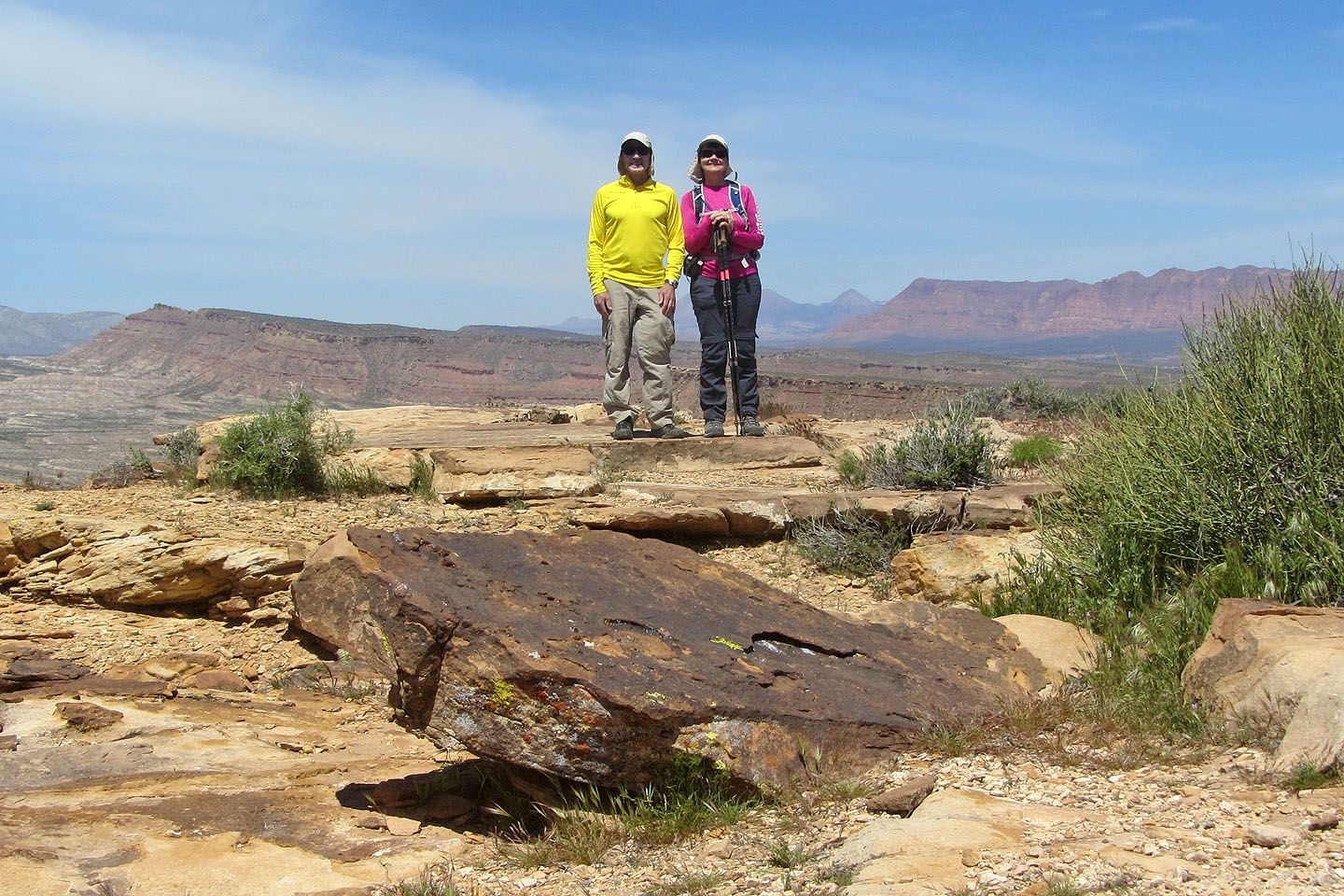 On top of Red Bluff Hill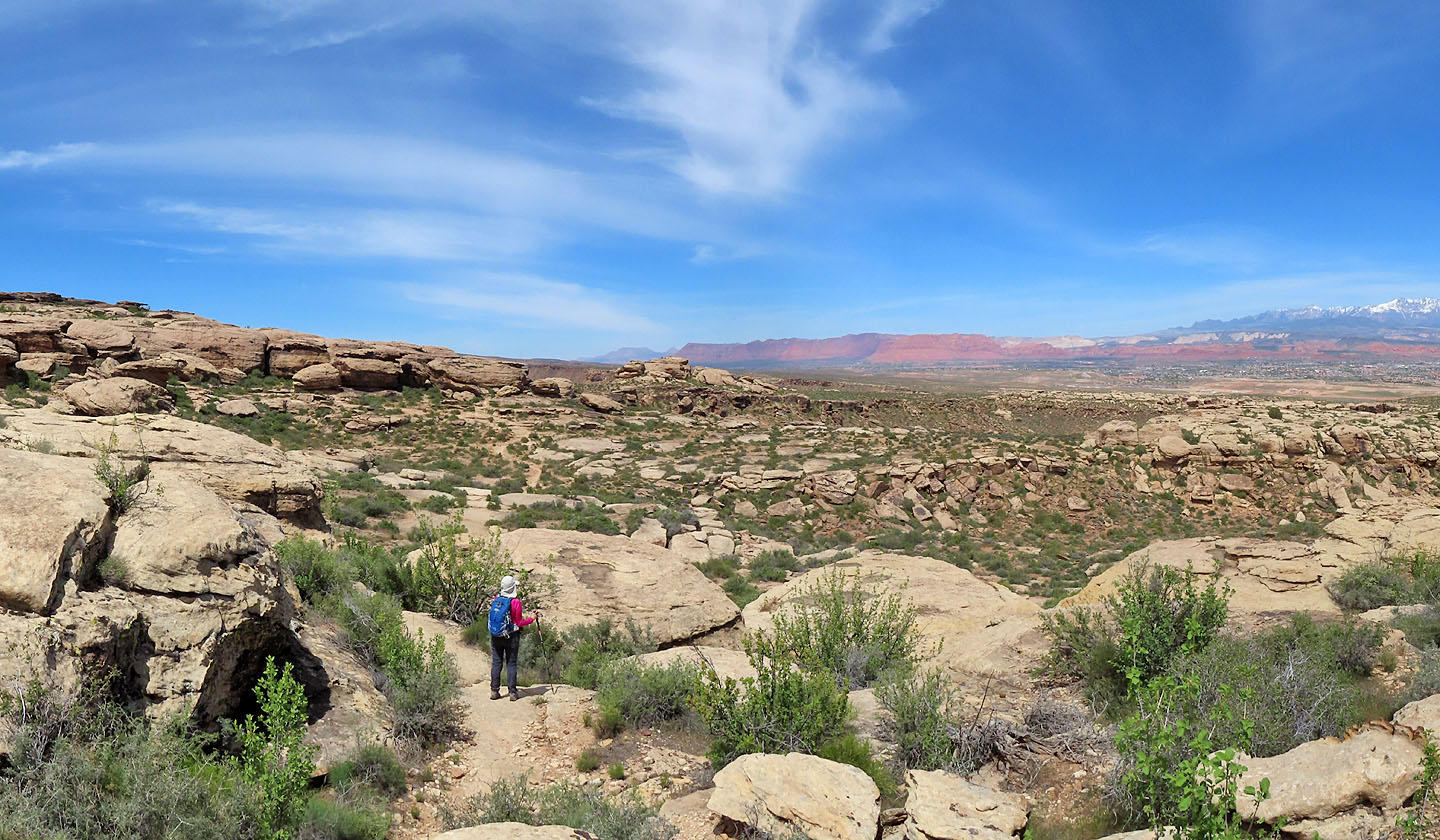 We returned to Zen Trail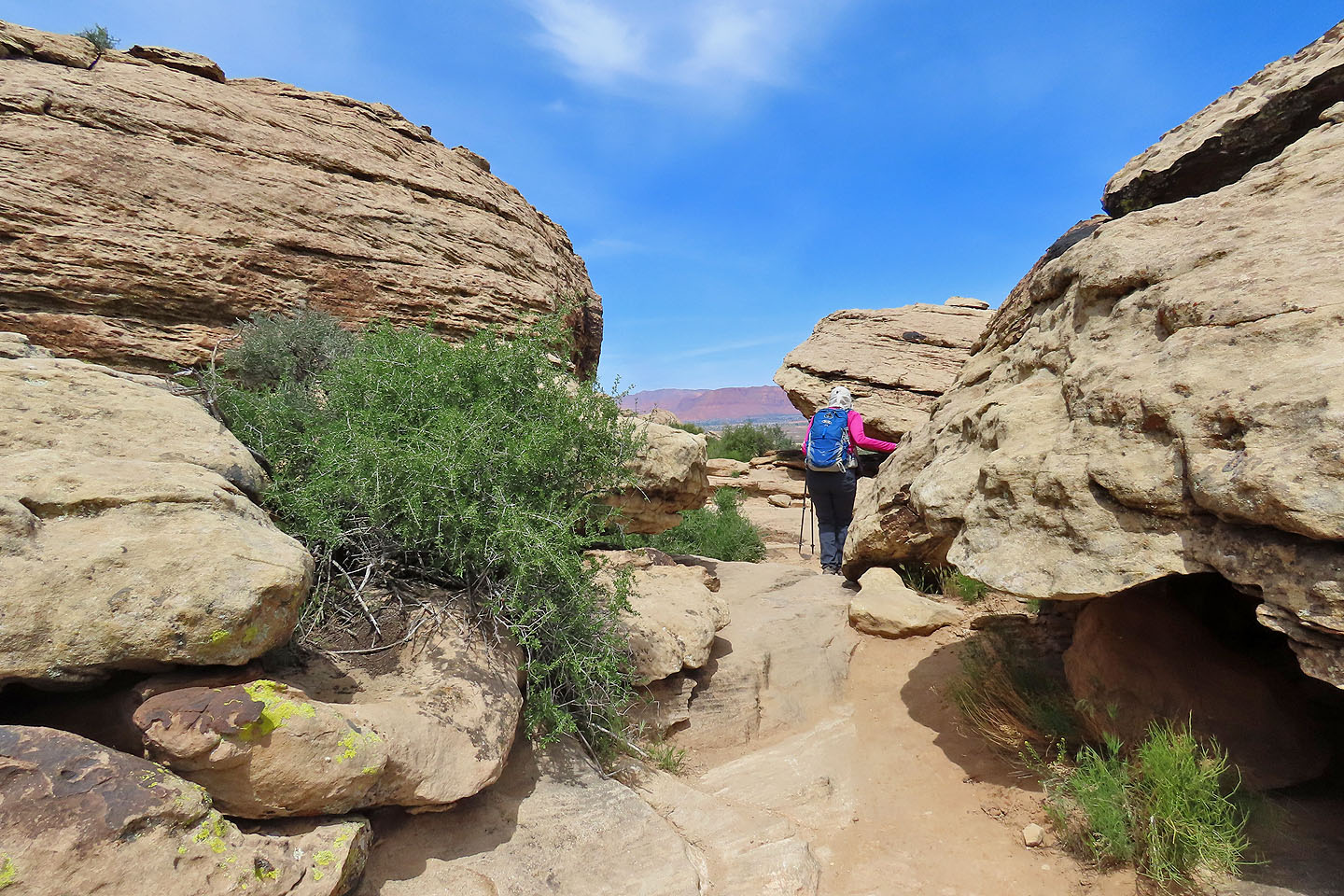 The trail continues through the cliffs where we searched for Hippo Cave

We found the cave after threading through these rocks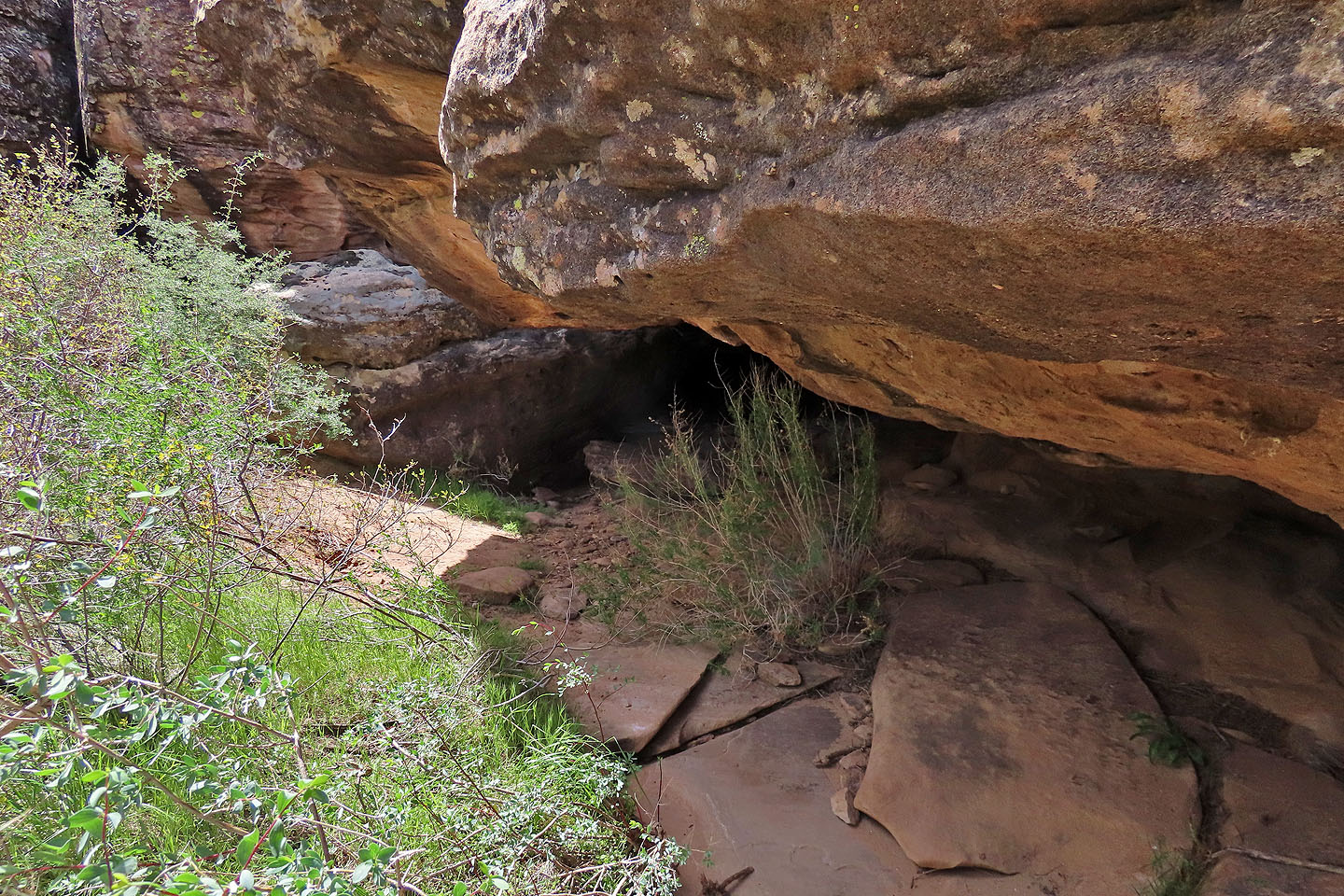 The cave entrance wasn't easy to spot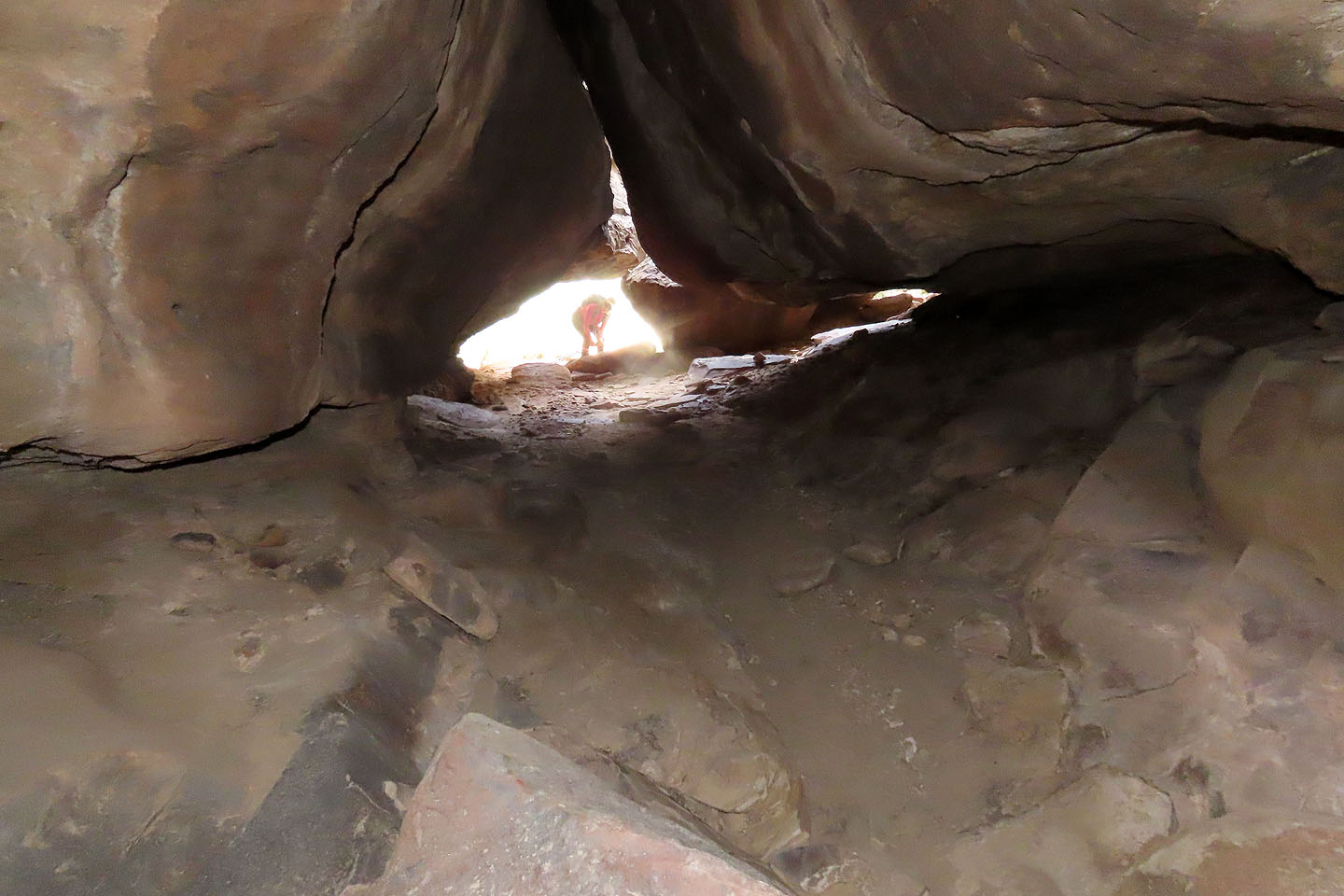 Looking back at the entrance before the cave turns right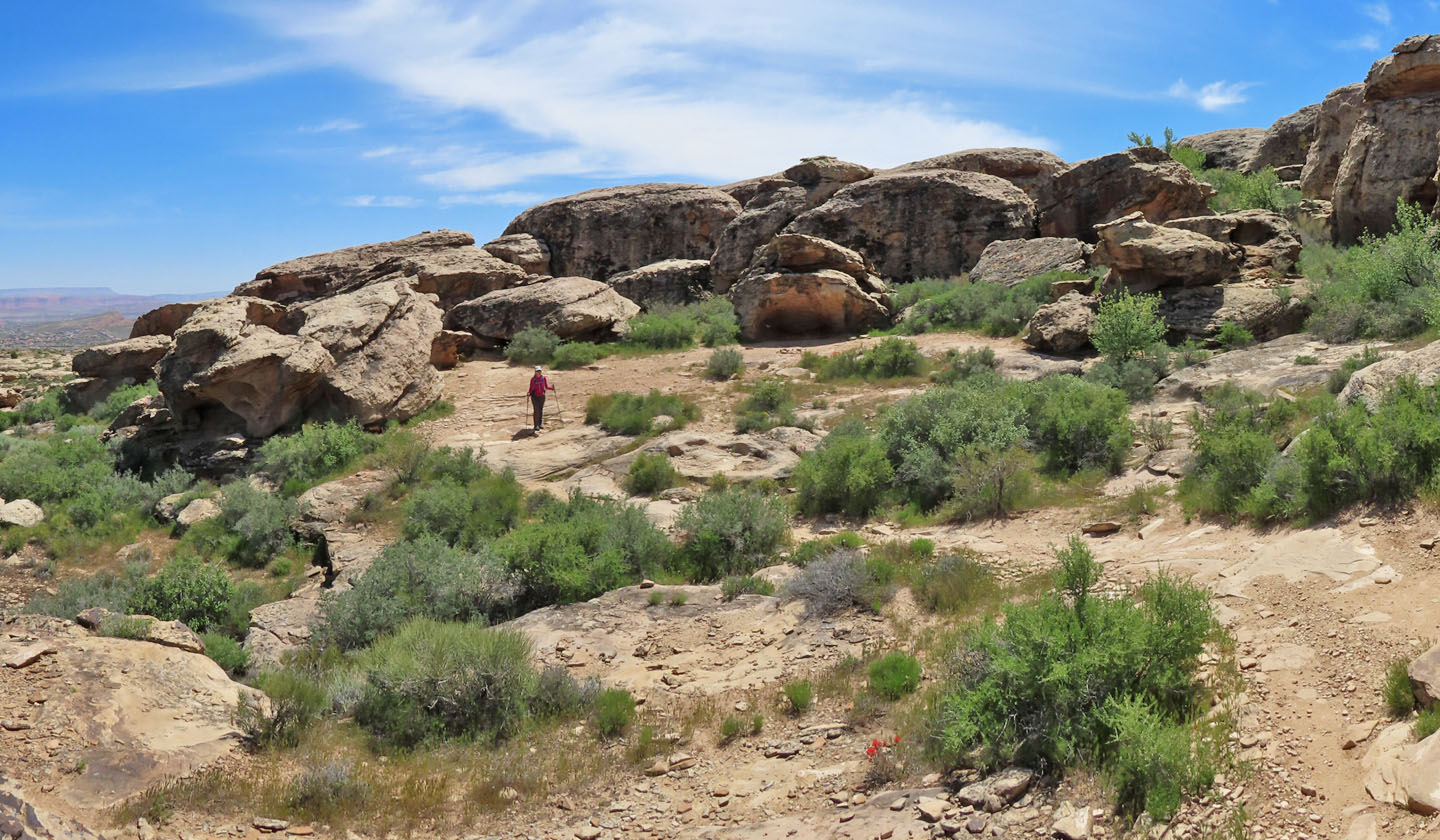 Zen Trail exits the bluffs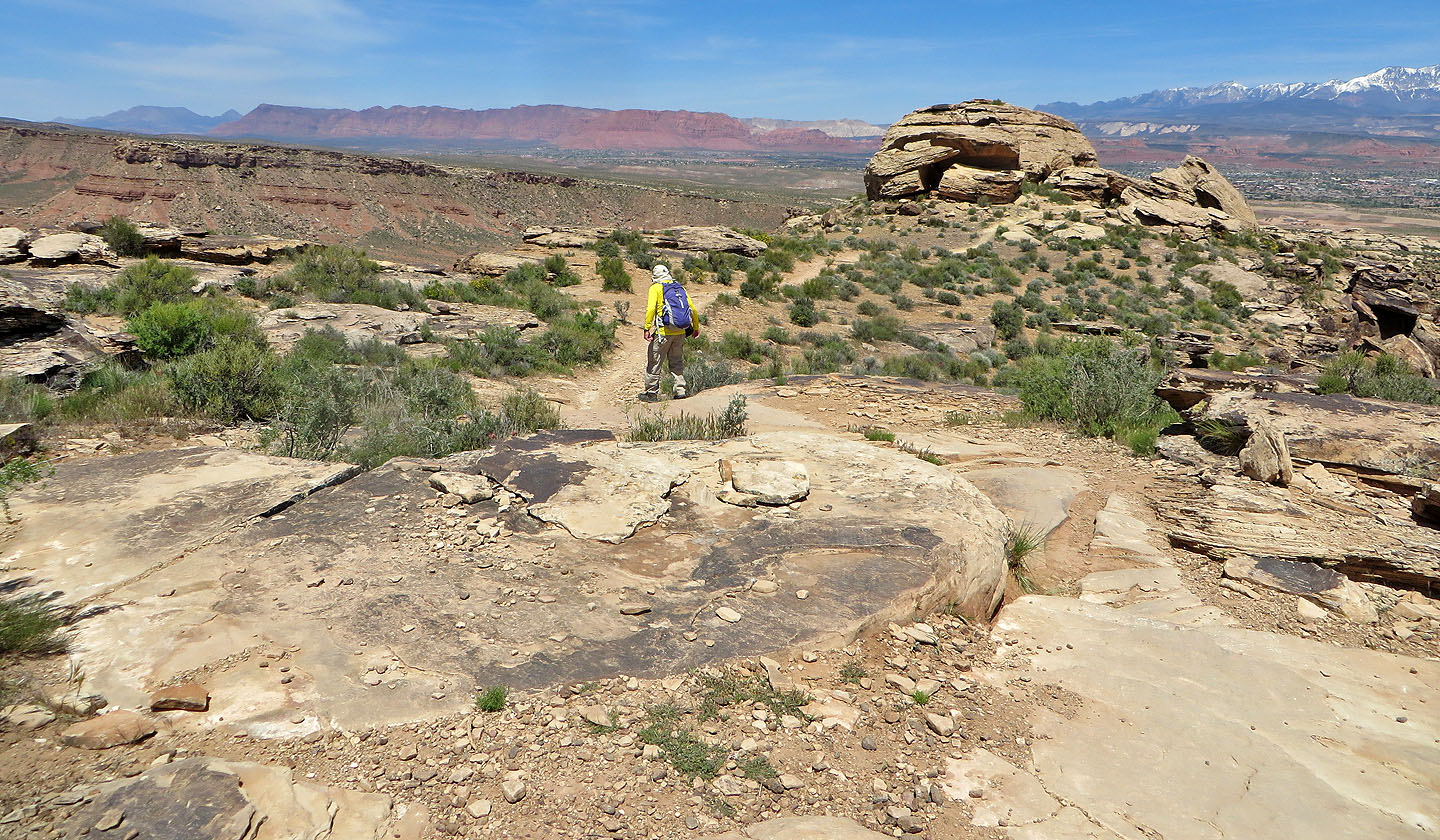 We followed the trail back to the parking lot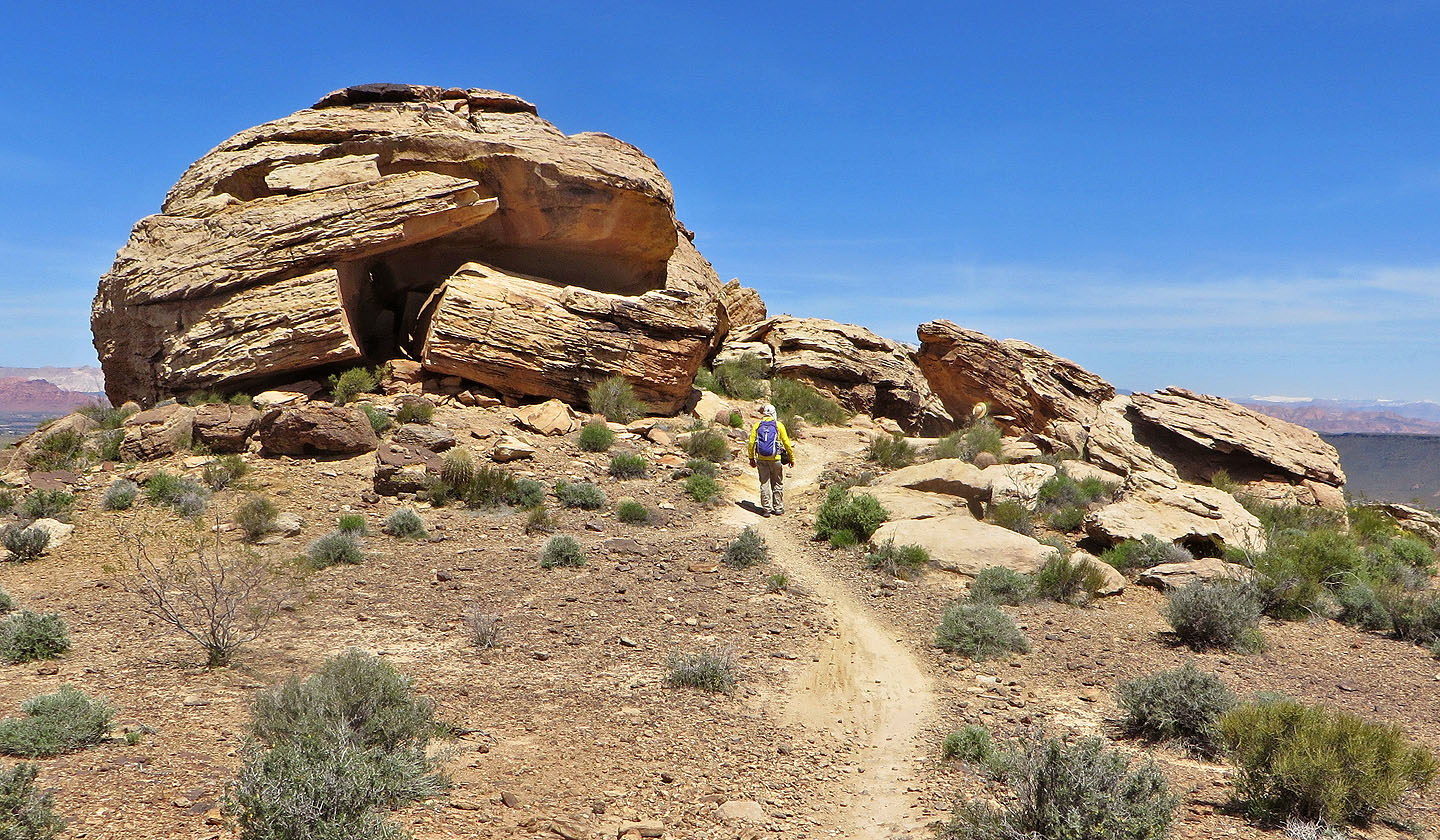 We passed through a few more rocks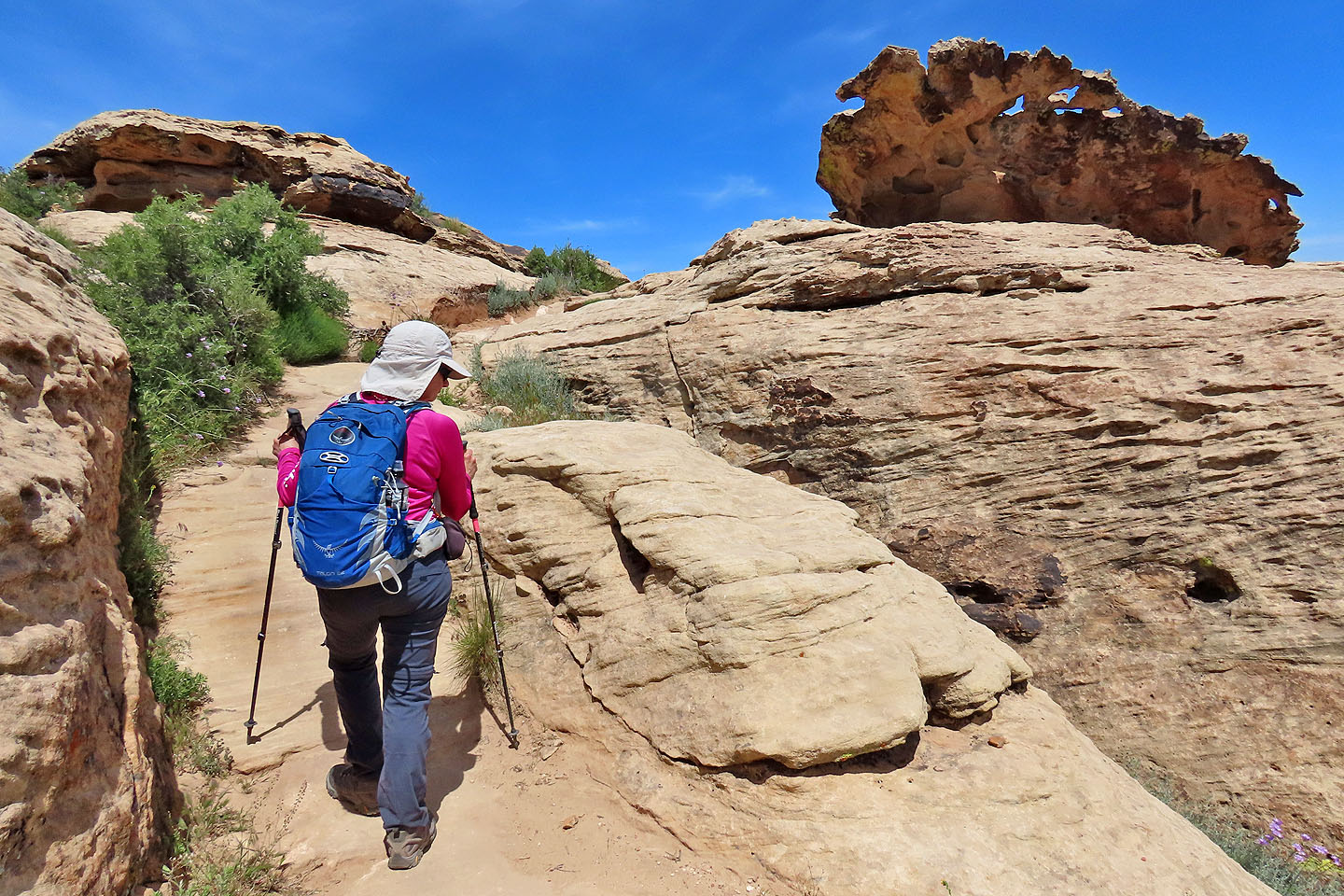 Going through the rocks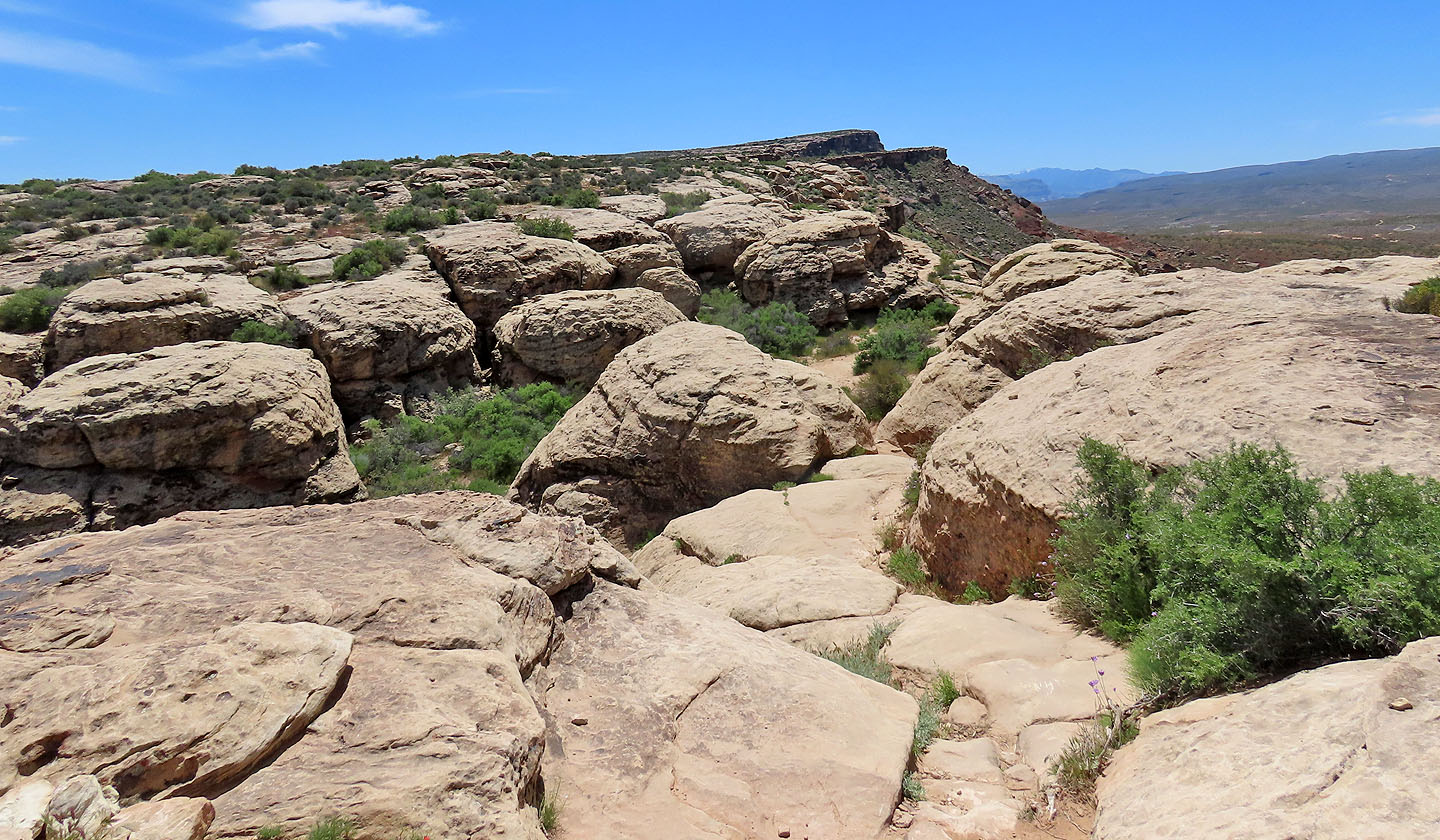 Looking back at the summit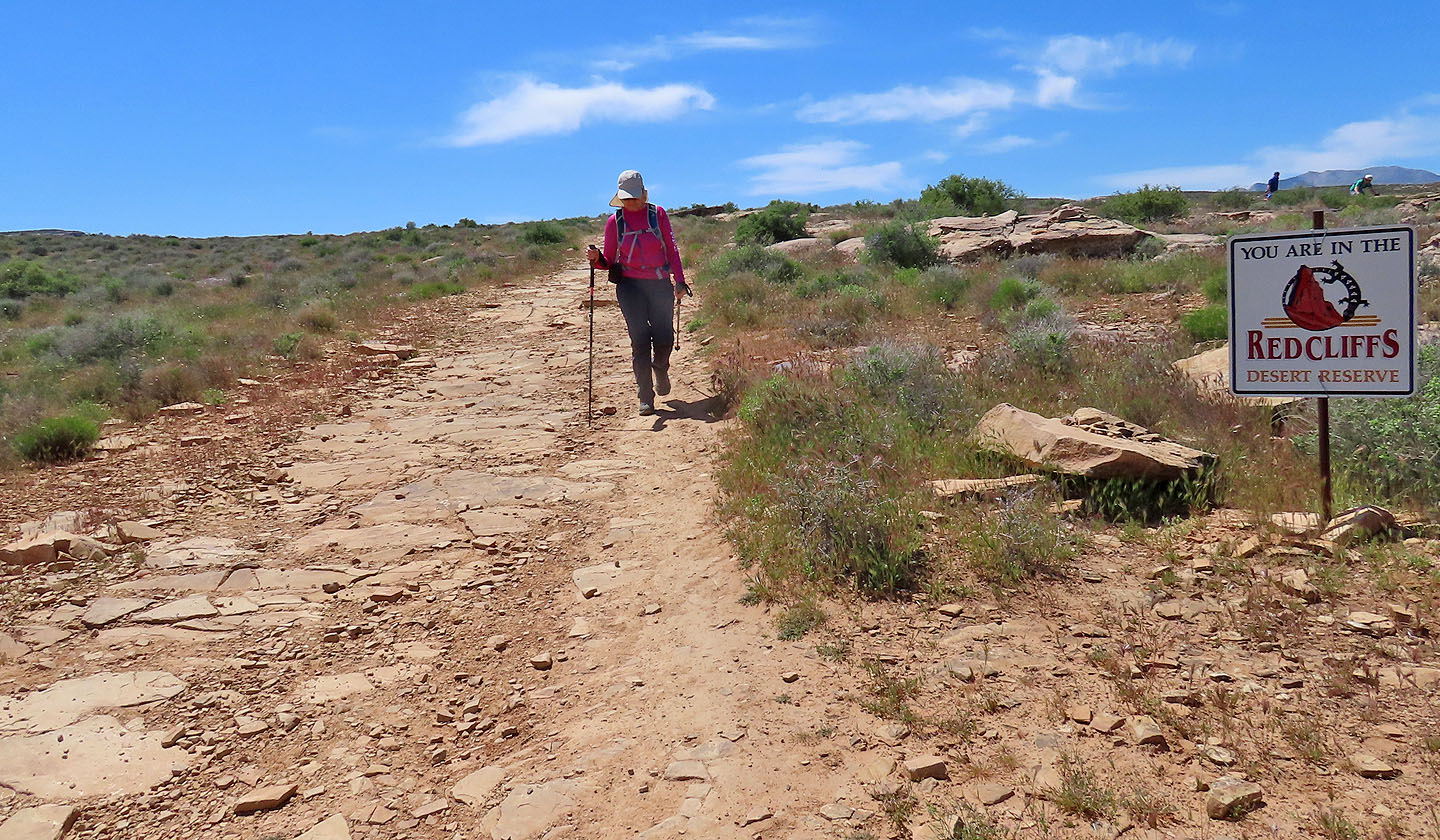 We continued down the trail to our car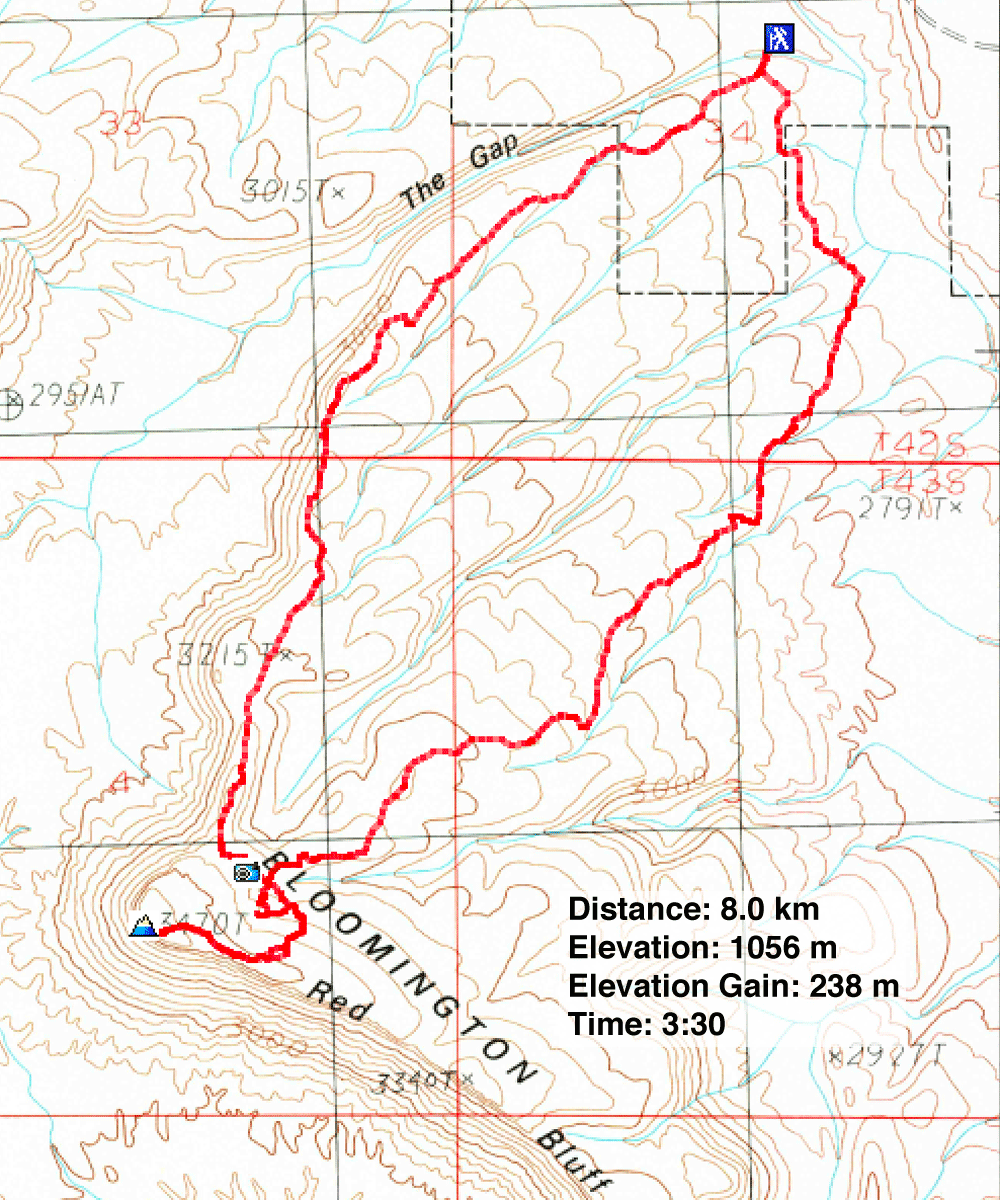 White Hills Topo (5.0 mi, 3465 ft, 361 ft)